Forget everything you thought you knew about boudoir photography. What was once perceived as being risqué, is now an elegant, tasteful, and must we say, very well-received gift that brides can give to their grooms on their wedding day (and of course, birthdays, anniversaries and Valentine's Day!—gifts like these tend to be well received any day of the week!). 
We spoke with Grace from Grace Pulver Photography, an Elkhart-based photographer, about what brides can expect during their boudoir session and how they can really embrace their experience, rather than endure it! If you have ever considered it before, consider your decision made because you're about to realize how classy your photos can be!
WD: Describe the process between photographer and client when a bride comes to you looking for a boudoir shoot.  How should she prepare?
Grace: All brides who come to me for a boudoir photo shoot first come into the studio for a free boudoir consultation.  During this consultation, we will discuss what the bride would like to do with the shoot, what she would like to gain from the experience as well as discuss products and pricing. I have several outfits available in studio for brides of every size and shape to wear, corsets etc, that we look at and I suggest outfits that would most flatter her as an individual.  Each shoot is customized to each woman and isn't a cookie-cutter experience. We look at sets in detail and discuss what she would like to do in her shoot.  We also preview a video from other brides' shoots as well as look at posing, and discuss what she most loves about her body and would like to accentuate. We also discuss her fears and concerns.   I feel that by doing these one-on-one, in-person consultations, the client feels more secure and at ease by the time she comes in for her shoot.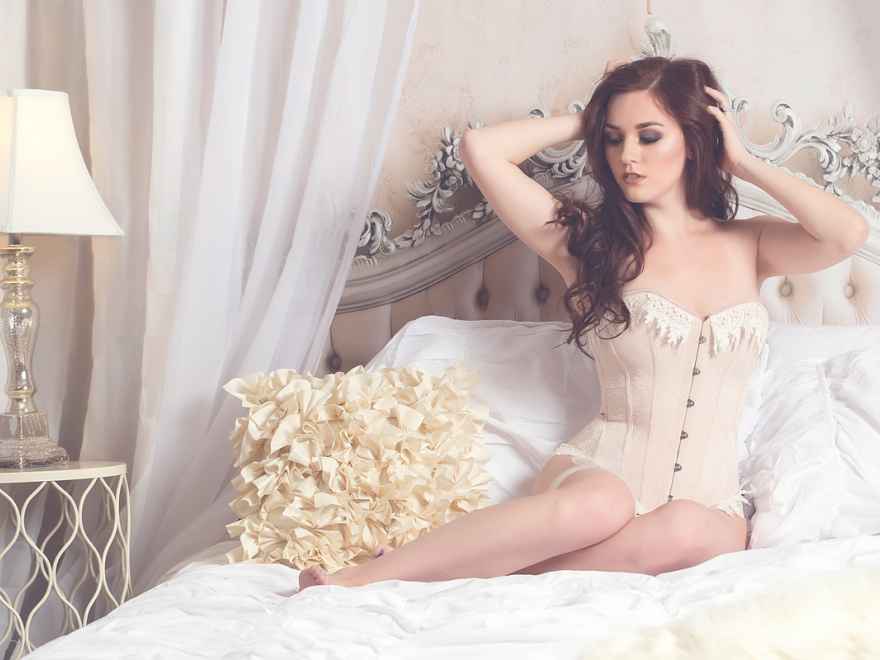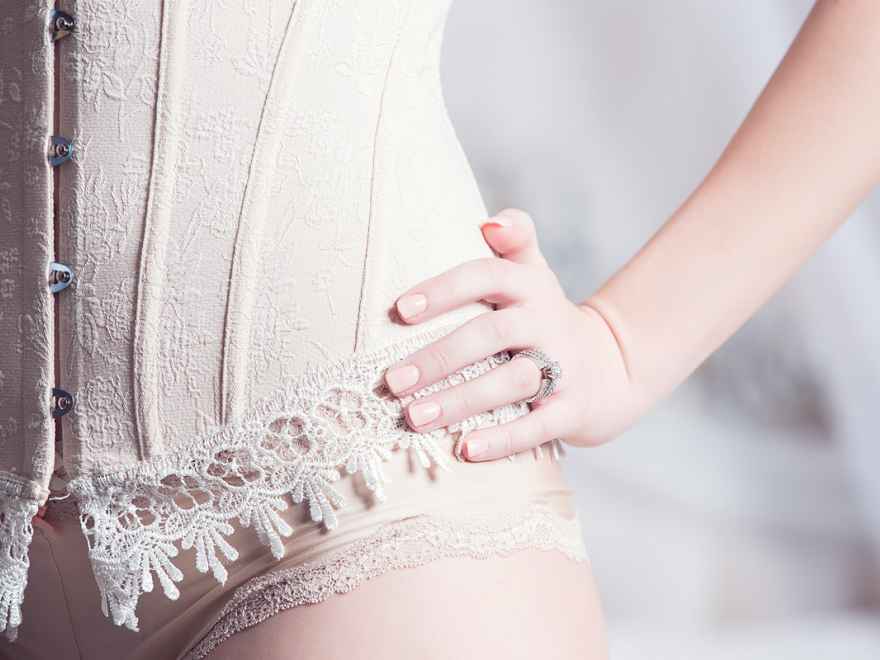 WD: What kinds of outfits do you recommend your bride bring to the photo shoot?
Grace: I suggest at least three outfits.  One black, one white (or ivory) and one of their choice.  My boudoir experiences are not limited by time, and are about creating a one-of-a-kind experience for my brides. It is always fun to create a fantasy-style outfit for their hubby's to be! Some brides bring their husband's shirts, ties, baseball bats, football jersey, basketballs etc.—something to connect her and her husband in the photos. I always suggest having that one special outfit that she can wear either the evening of their wedding or on their honeymoon that her husband will recognize from the album and will make him smile! I do provide some corsets and outfits for women to bring but do require all brides to provide their own panties. I also suggest you bring thigh-high stockings and garter belts if that is the look you are going for.  Additionally, I recommend that each bride bring along several pairs of heels (we do bare feet, too), veils, garter belts (that you will wear on the wedding day), and wedding lingerie that you will wear under your dress.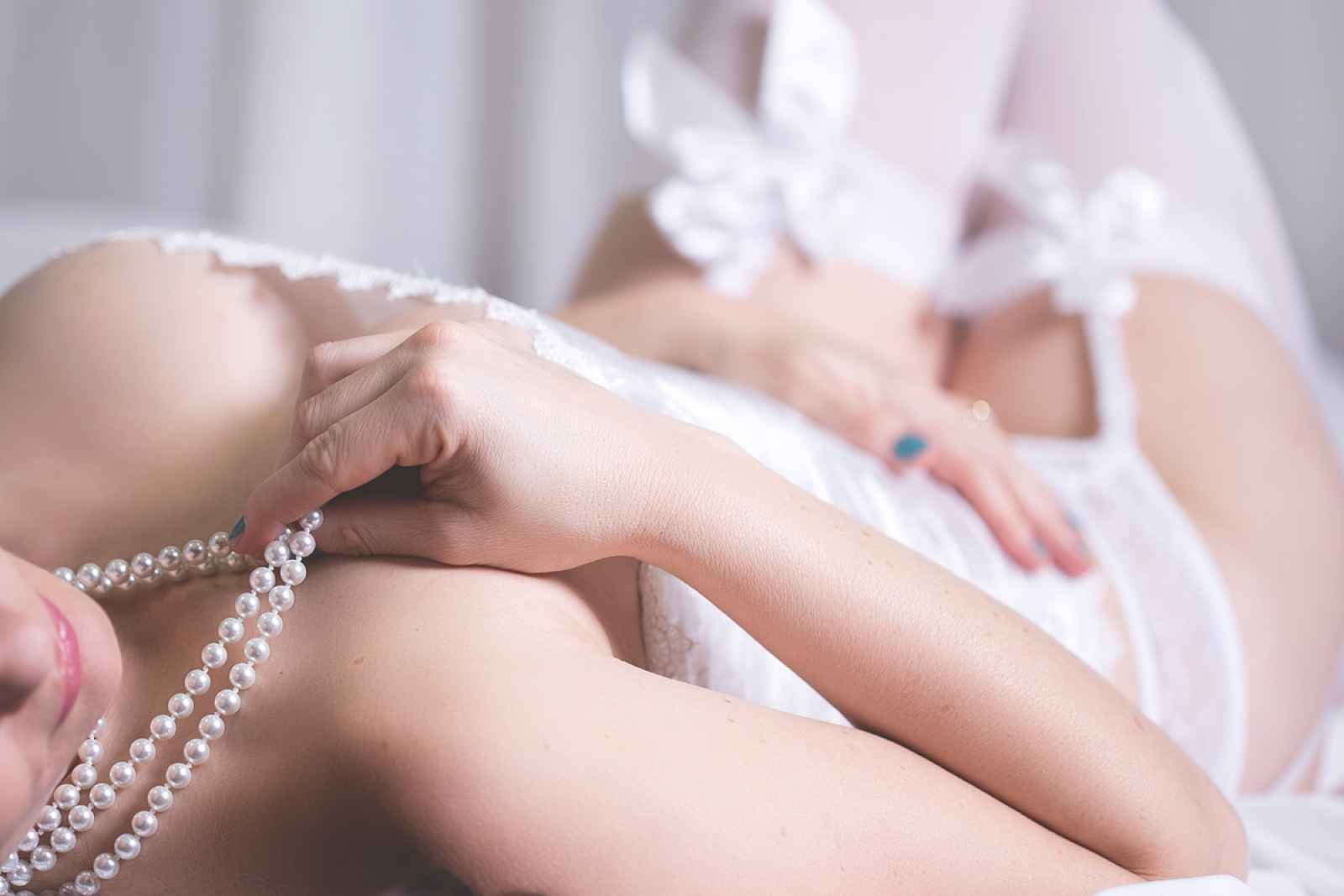 WD: What would you say to the ladies who want to try a boudoir shoot but don't feel that they have the confidence or body type to do it?
Grace: All women have the body type for boudoir. It is all about accentuating the great aspects of your body—the reasons why your husband finds you attractive. We are all our own worst critics! Start small. I always tell ladies if they are a little nervous that they can start in an outfit like a large sweater or football jersey that is more covered that will make them feel more secure in the beginning. Usually by the end of the shoot, women feel very comfortable and say it is such a great and uplifting experience.  
WD: What misconceptions do you think people have about this style of photo shoot?
Grace: Boudoir shoots are not pornographic shoots!  They are shoots for you to make you feel great about yourself, or for you to do something special for your husband-to-be, or as an anniversary or Valentine's gift. Most women come in to do this type of shoot for their husband-to-be or as a gift for a significant other and most of them leave saying that it was one of the best experiences they have ever had.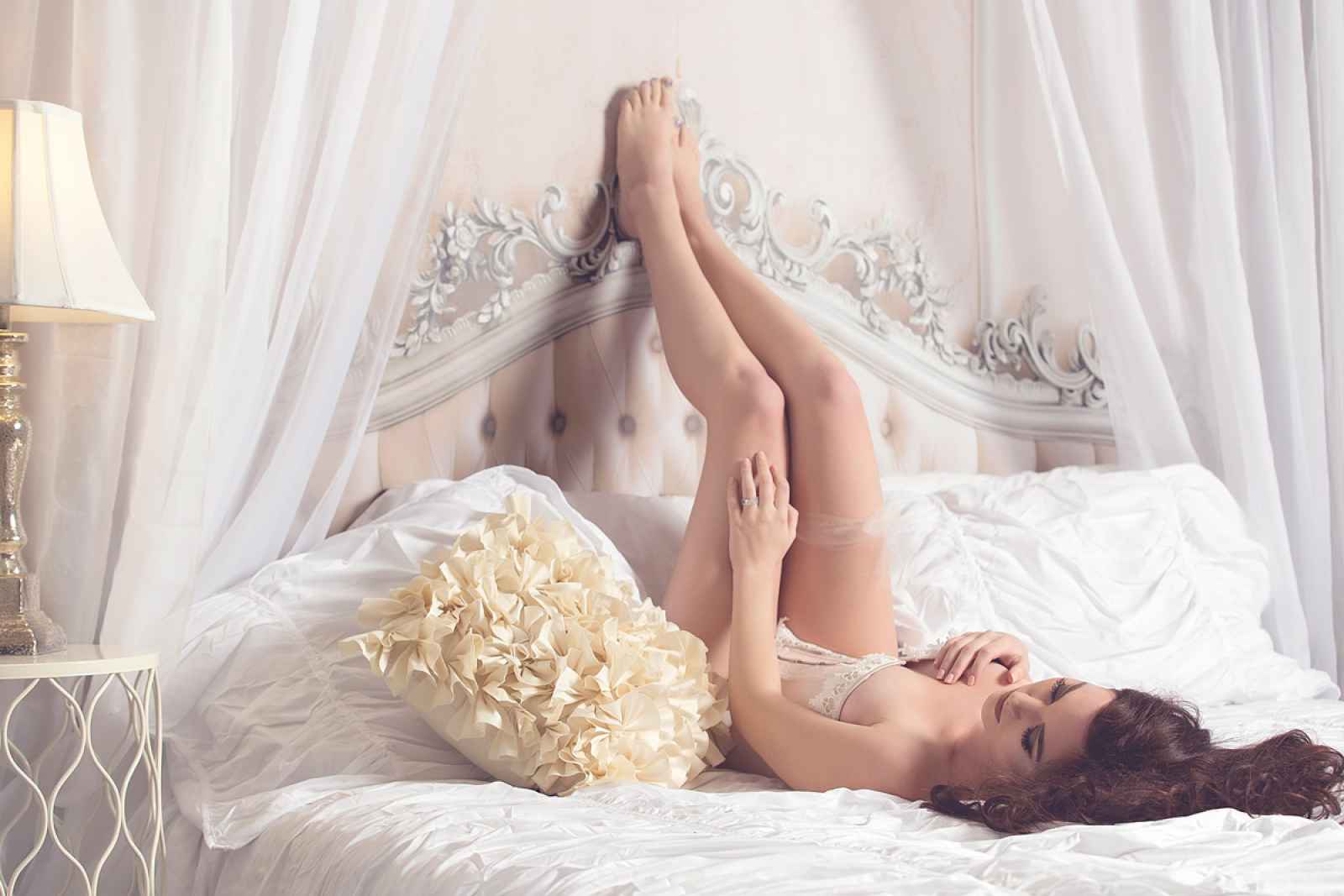 WD: What can a woman expect from her photo shoot with you?
Grace: Fun, laughter and friendship. I absolutely love all of my clients and love spending the day with them and making them feel special. It is so much fun and I feel truly blessed to do this as a job. When I photograph my brides in a boudoir shoot, it helps us connect further making their wedding photos that much better because we have spent so much time together.   My boudoir shoots are a one-of-a-kind experience you cannot get from every photographer and I strive to make sure every woman that comes in has a great experience!   
WD: Describe your studio and how you make people feel comfortable during their shoot.
Grace: My studio is located in beautiful downtown Elkhart and has a modern glam feel which totally describes my style in boudoir. I feel like every woman wants to feel fabulous with hair and makeup and great outfits and heels!  I understand that asking about a boudoir shoot may be something that is a little scary for some women so I try to make everyone feel comfortable. Some of my brides make it a bachelorette party and include all of their bridesmaids and friends in their shoot. Others bring one friend with them and some prefer to come alone. I am open to making the day as special for you as I can.   
I don't limit your shoot time so we will shoot until you are comfortable and I feel that you will love your images and have enough to make a fabulous album for your significant other!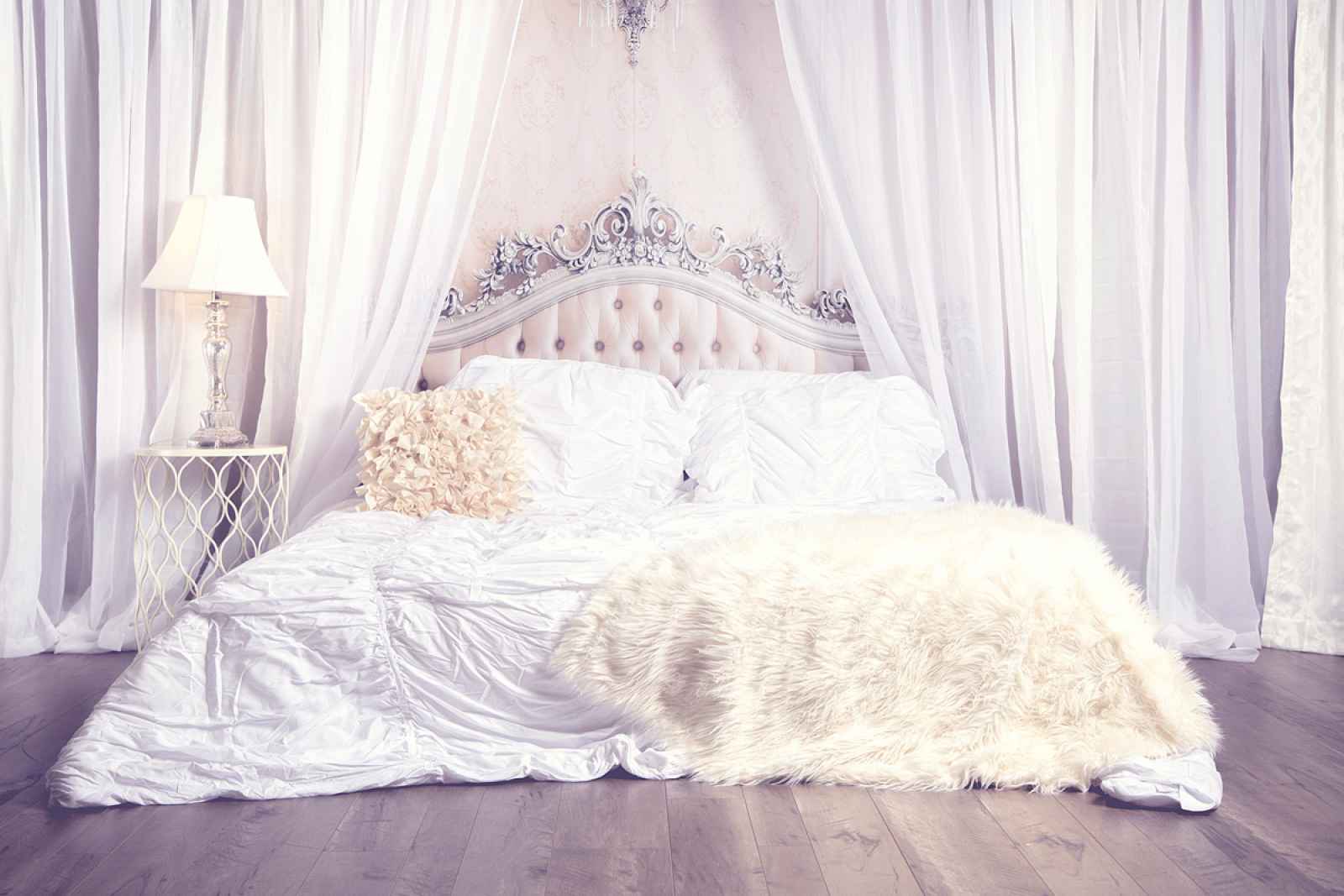 WD: What should brides expect after their shoot?
Grace: Once the shoot is completed, I edit and retouch the best images from the shoot and invite the client back to the studio about a week later for a one-on-one image preview.  At this time, we pick images for her album and look over album leather colors, discuss edits and changes if necessary, and order anything else she would like to order. All orders require four weeks for album ordering so I suggest boudoir shoots be done at least six to eight weeks before the wedding day to make sure that the album is back in time for the big day!
About Grace Pulver Photography
Grace Pulver Photography is an Elkhart, Indiana-based photography business specializing in weddings, maternity, family and fine art children's portraits. Her full-service design studio goes beyond photography and extends to offering custom wedding invitations, save-the-date cards, business brochures, postcards and marketing collateral. Her website can be found at www.gracepulver.com.