Mid-winter is not always the most inspiring time of year. However, add some bright, springy florals, an elegant, long-sleeved gown, the soothing effect of simple lines and a bit of sparkle and the season just perked up! Ryan Woodall and Brooke Frost of Vow and Forever dreamt up a style shoot that was classic, modern and included hints of what's trending. Their vision paired navy and rose gold with the intimate setting of a private estate event venue to achieve a look that is both timeless and elegant.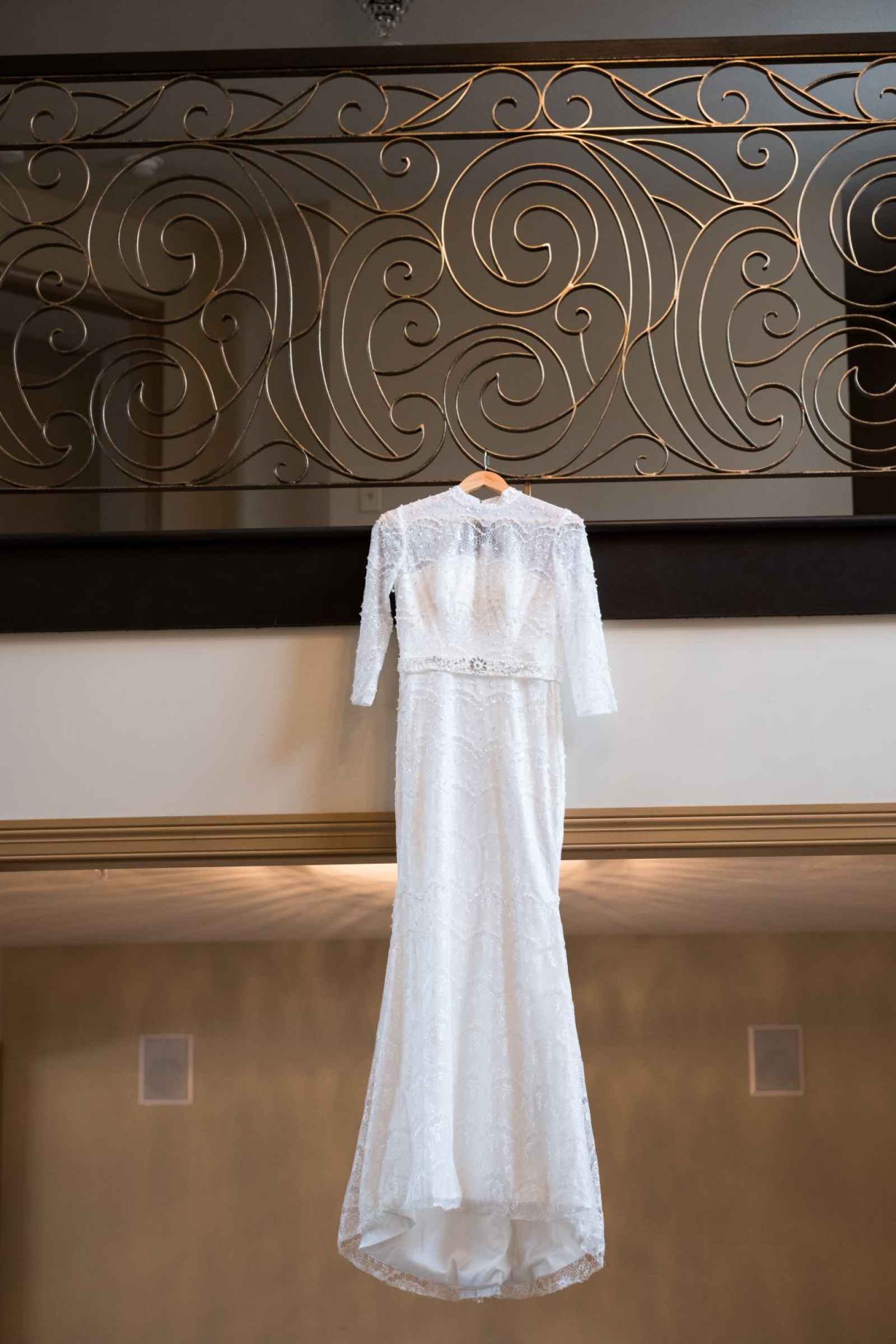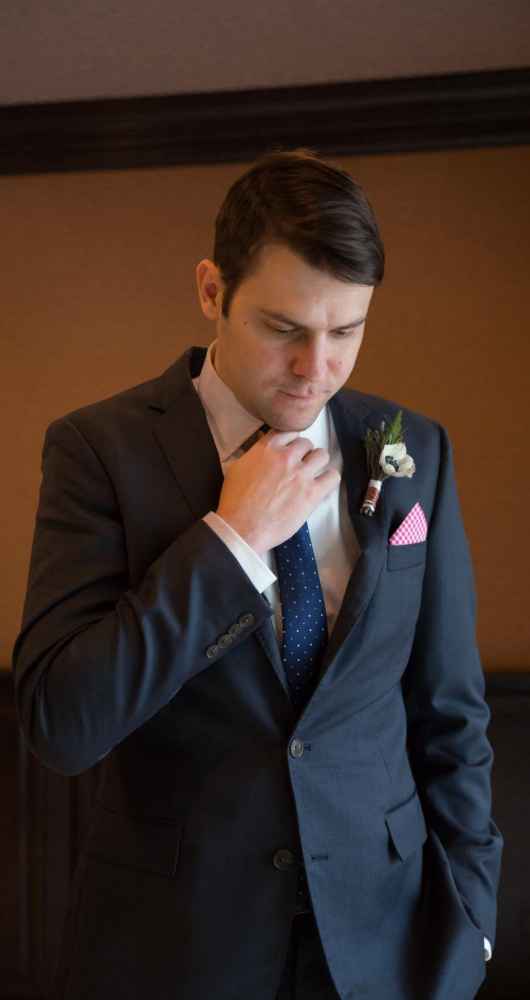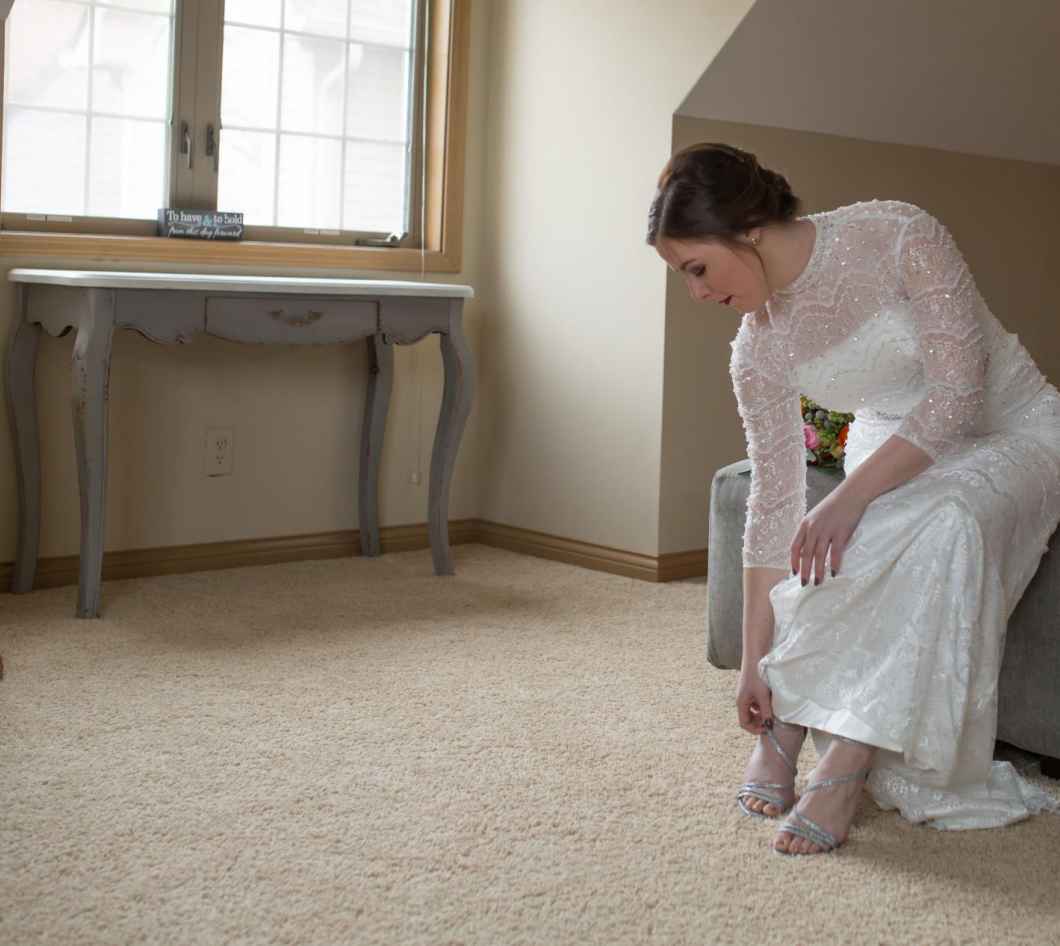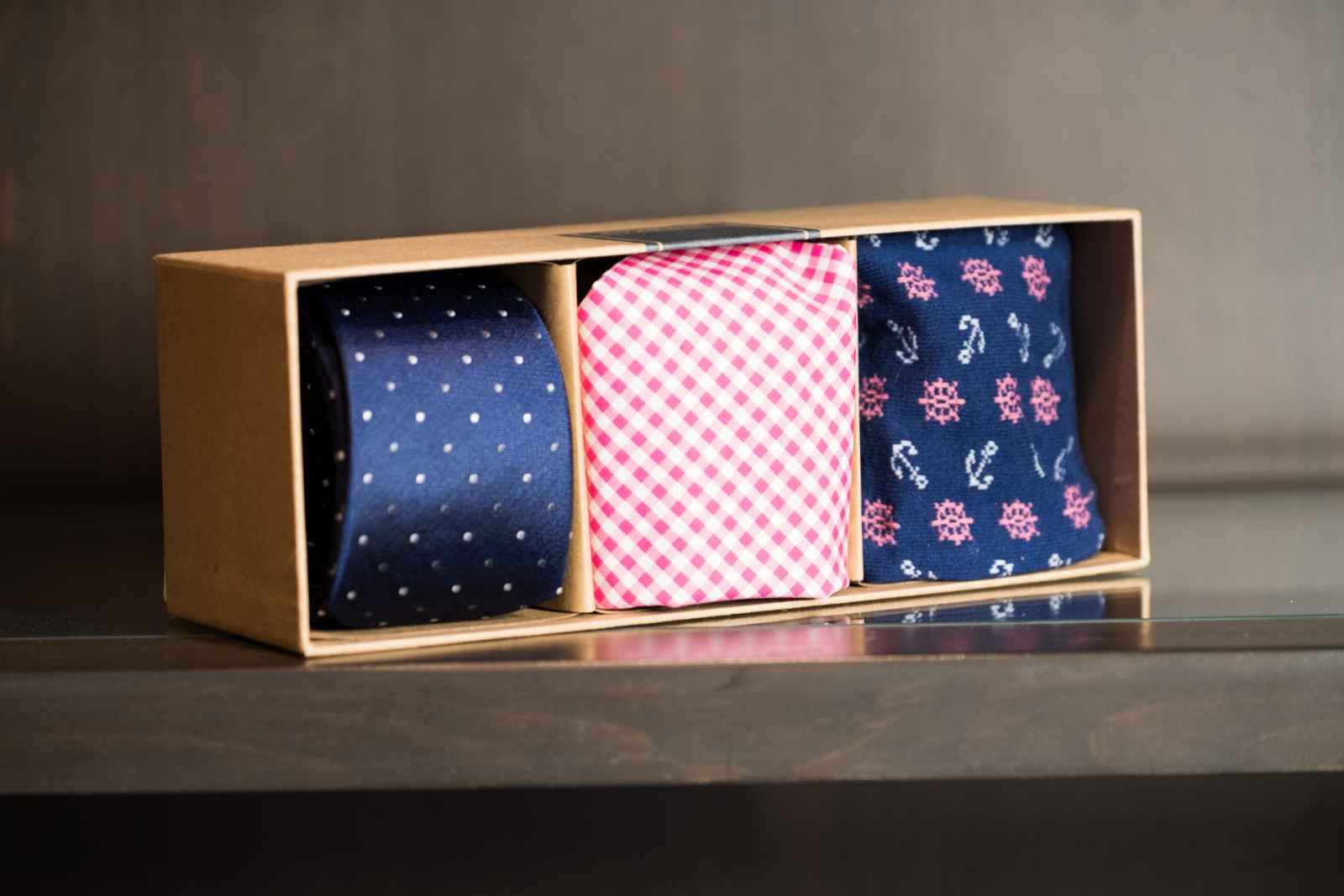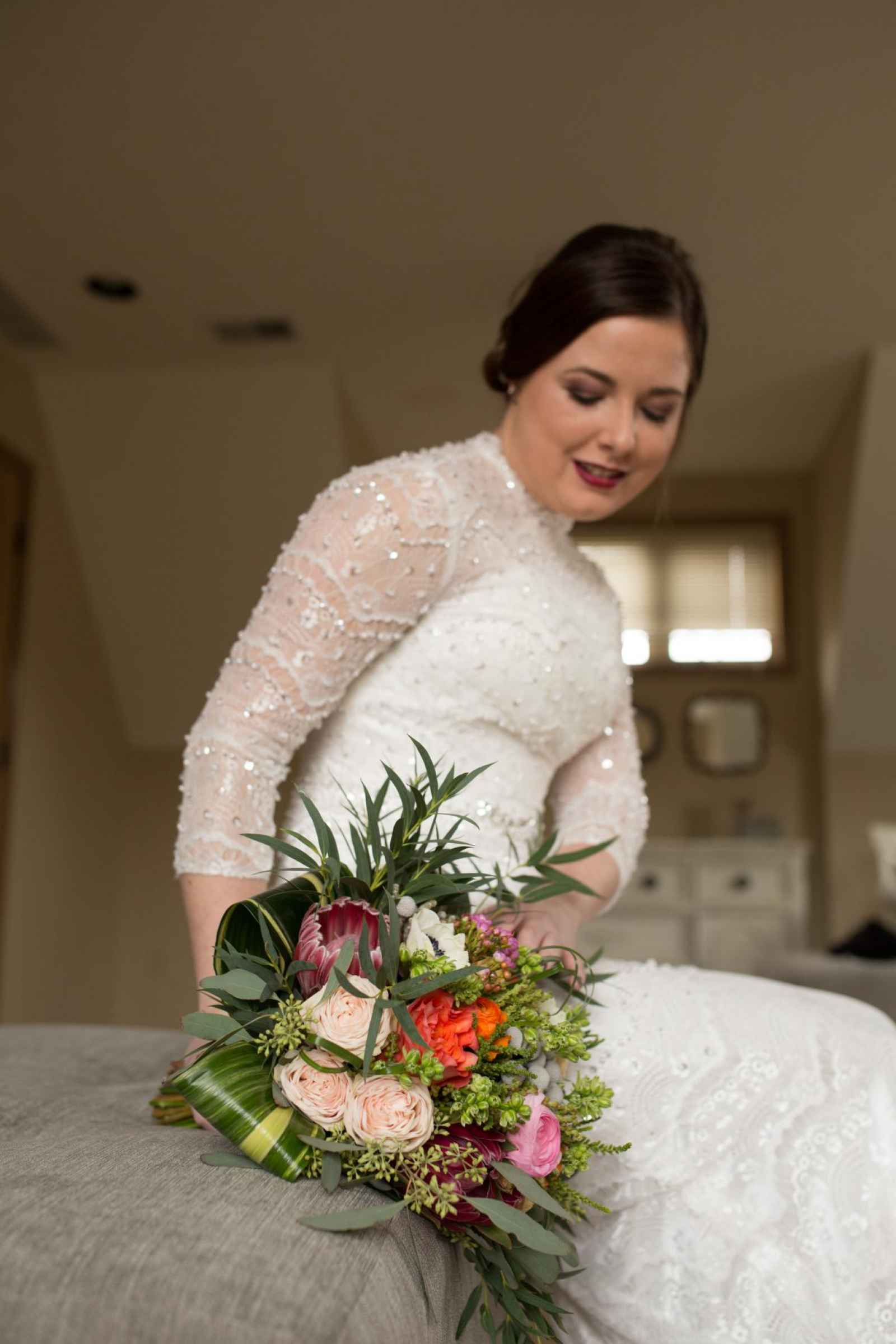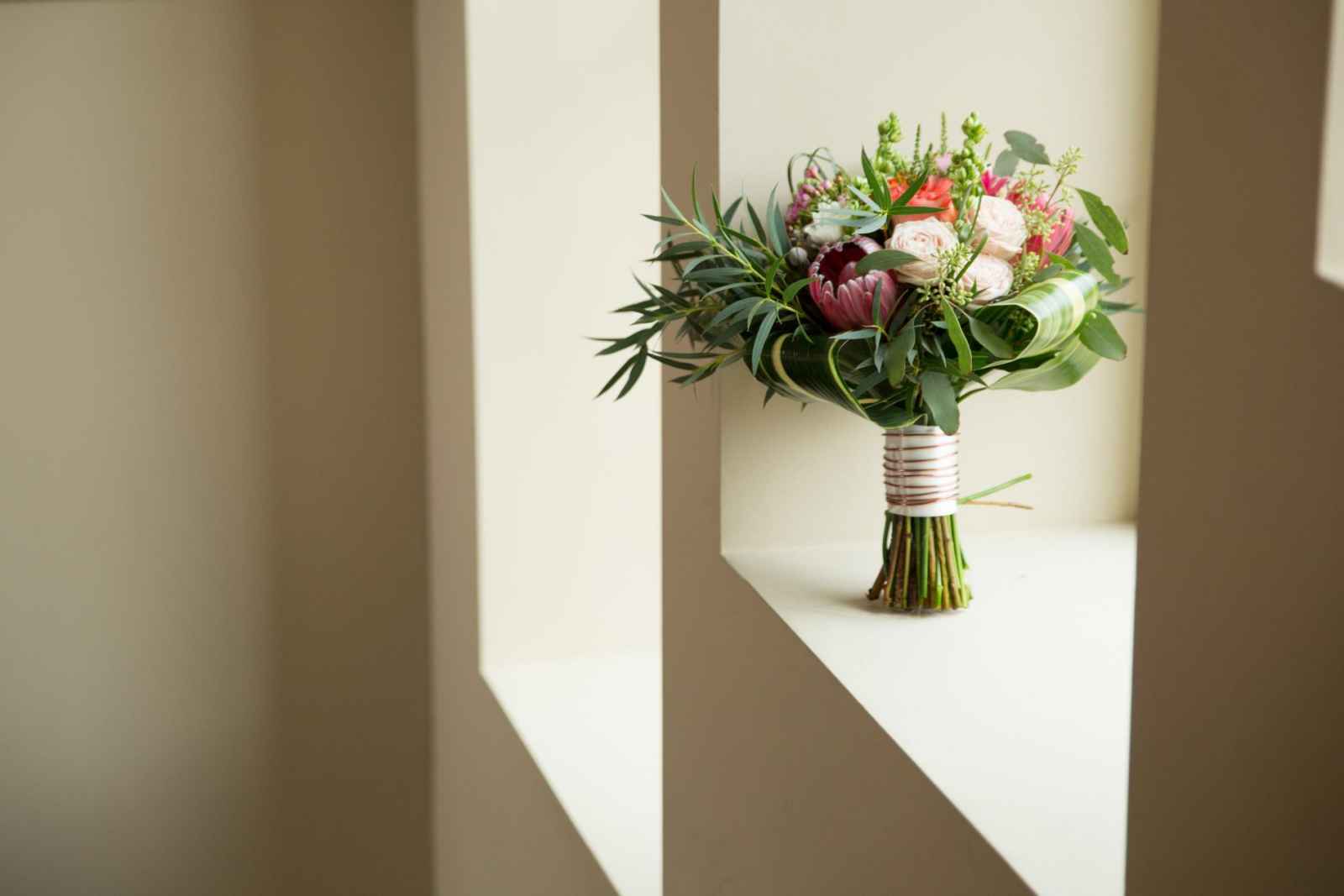 As a brand new venue in the area, The Balmoral House offered great interior lighting and gorgeous outdoor spaces. However, uncooperative weather did not allow the team to highlight those areas (although they hope to revisit in warmer times)! When the team faced an additional challenge of canceled models, they asked Grace, the event planner at The Balmoral House, to step in. The result was a match made in heaven. The dress and shoes fit her perfectly!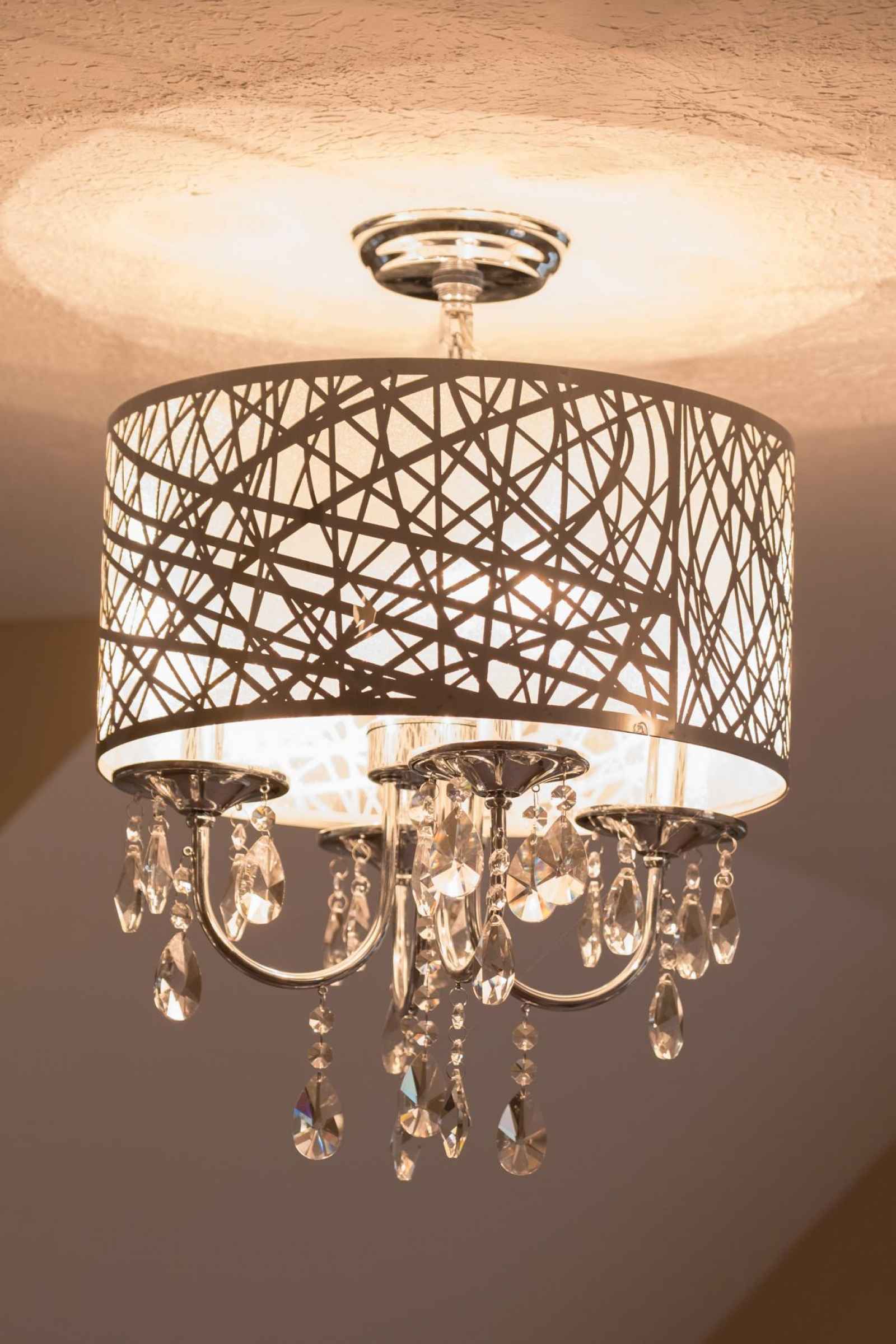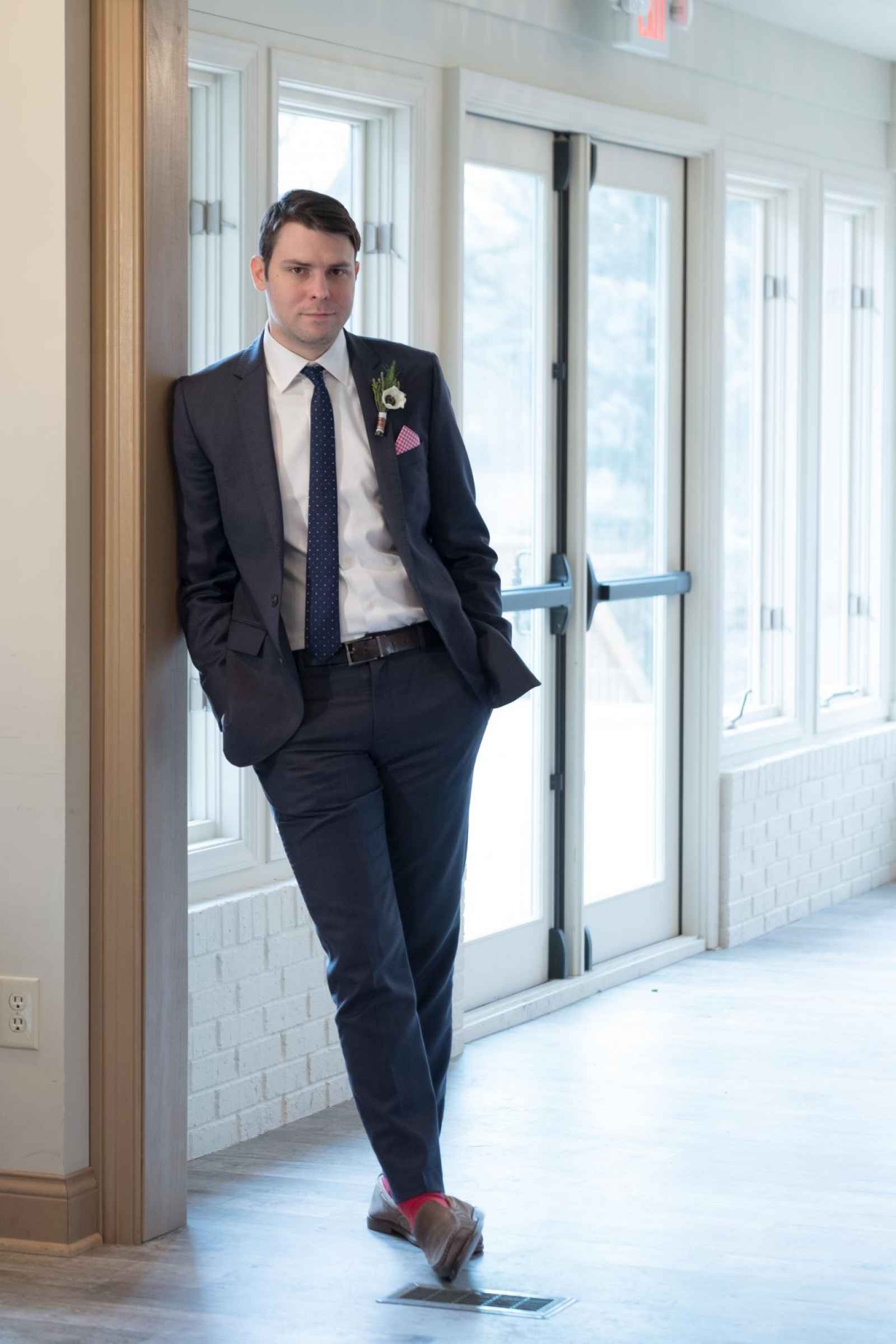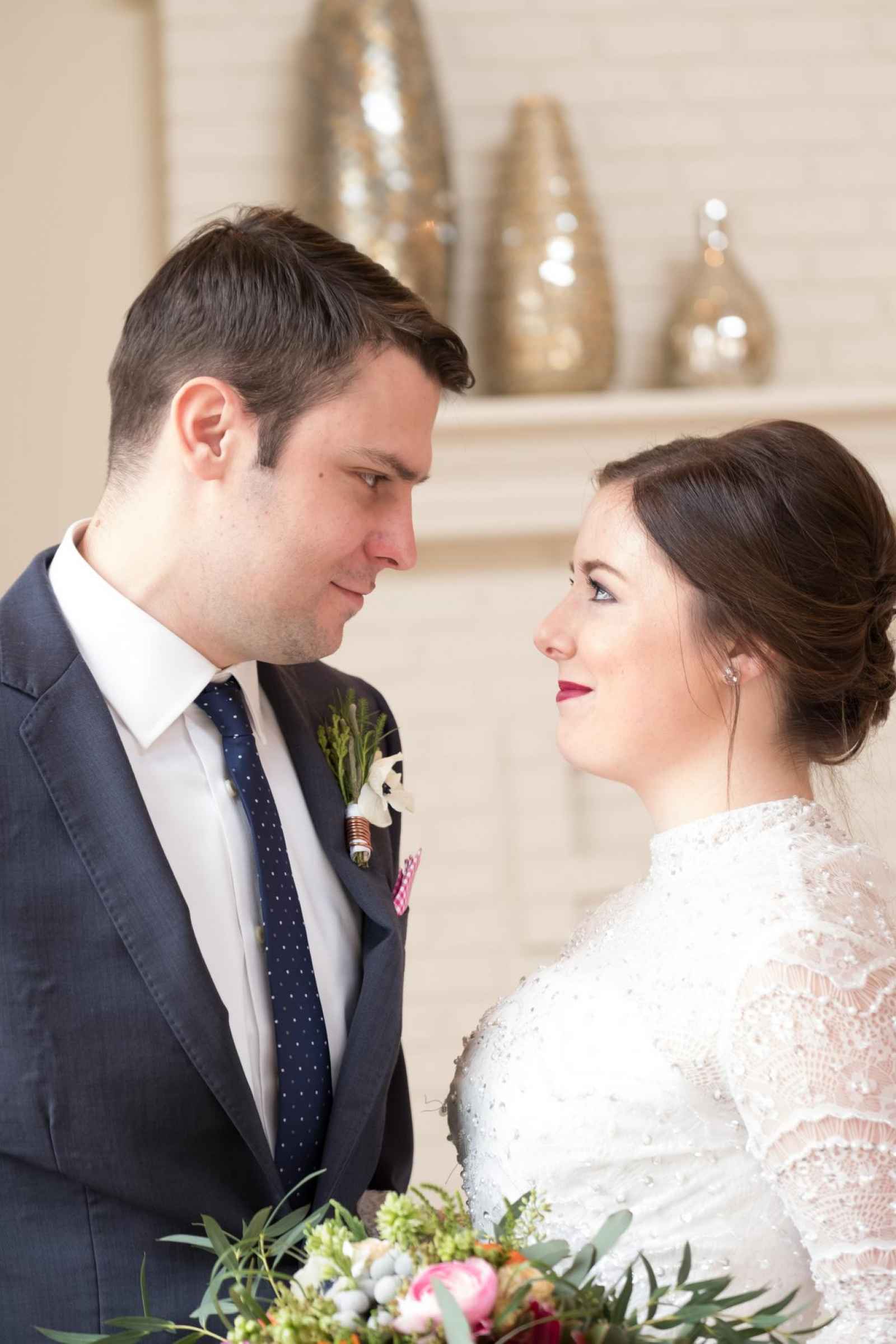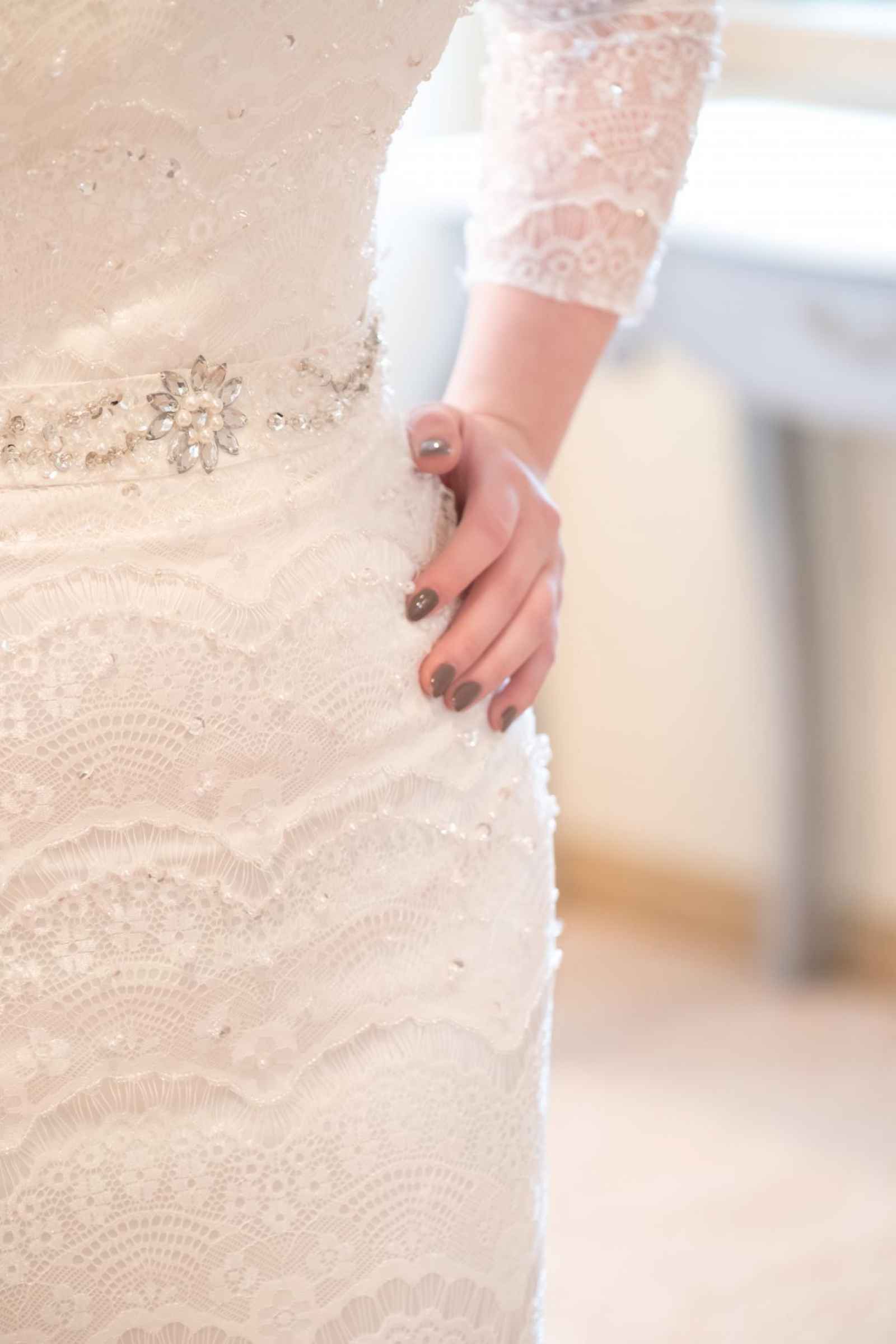 Keeping with a timeless look, the Enception Rentals gown featured a comfortable, form-fitting shape and classic lines–an elegant design that allowed the bride to stand out. Shine Twentynine completed the look with a no-fuss, loose hairstyle, defined the eye and gave the bride an on-trend, dark, matte lip.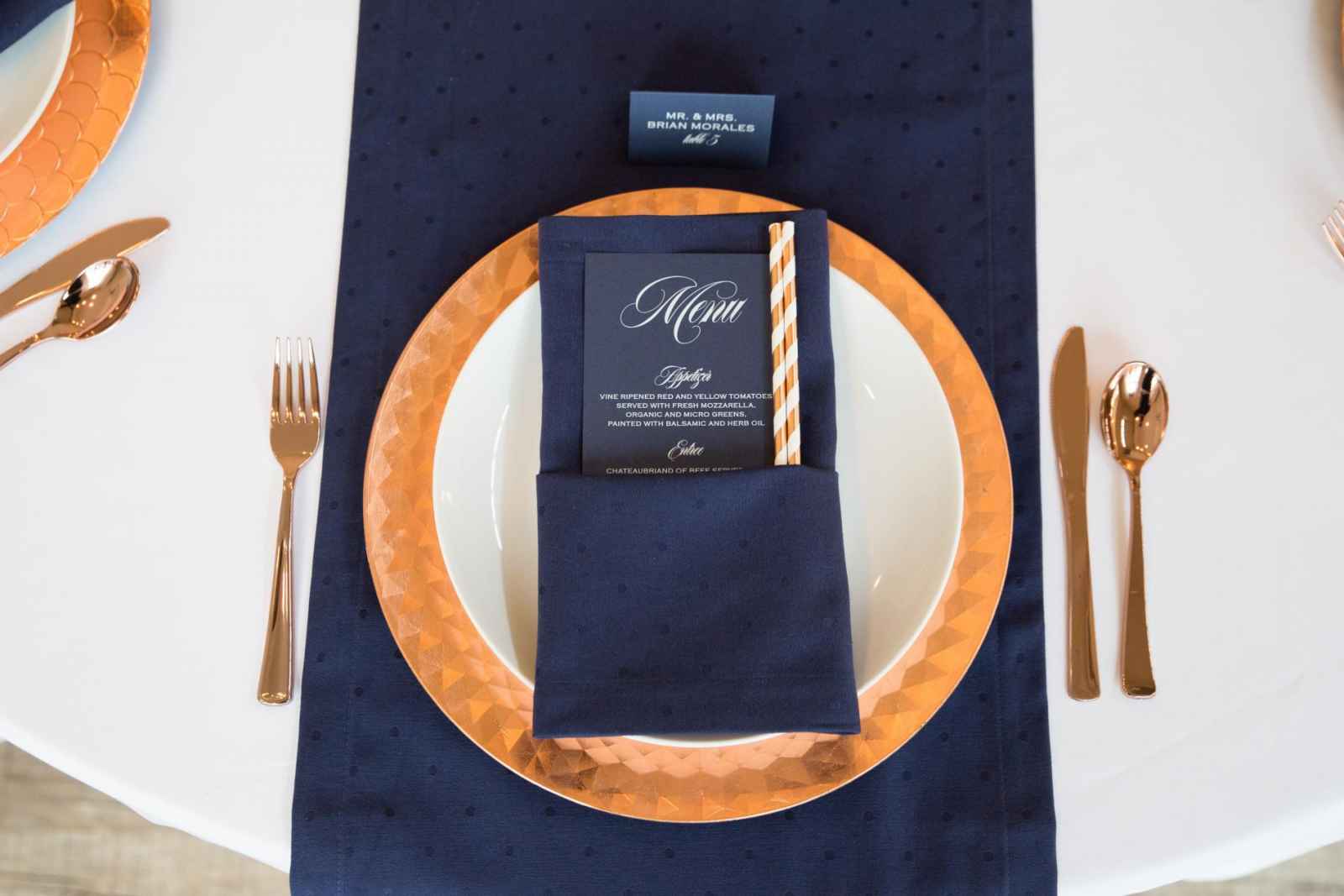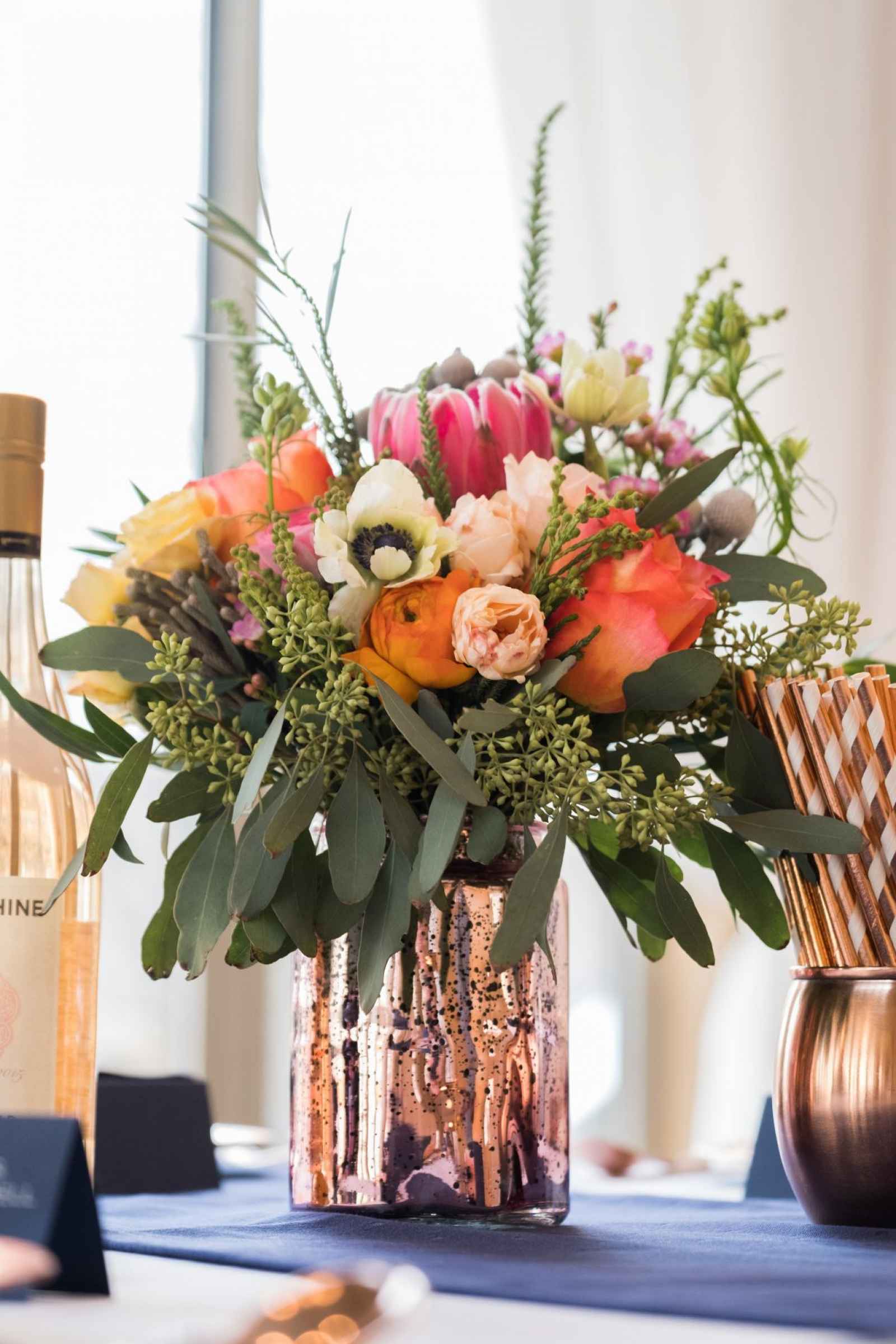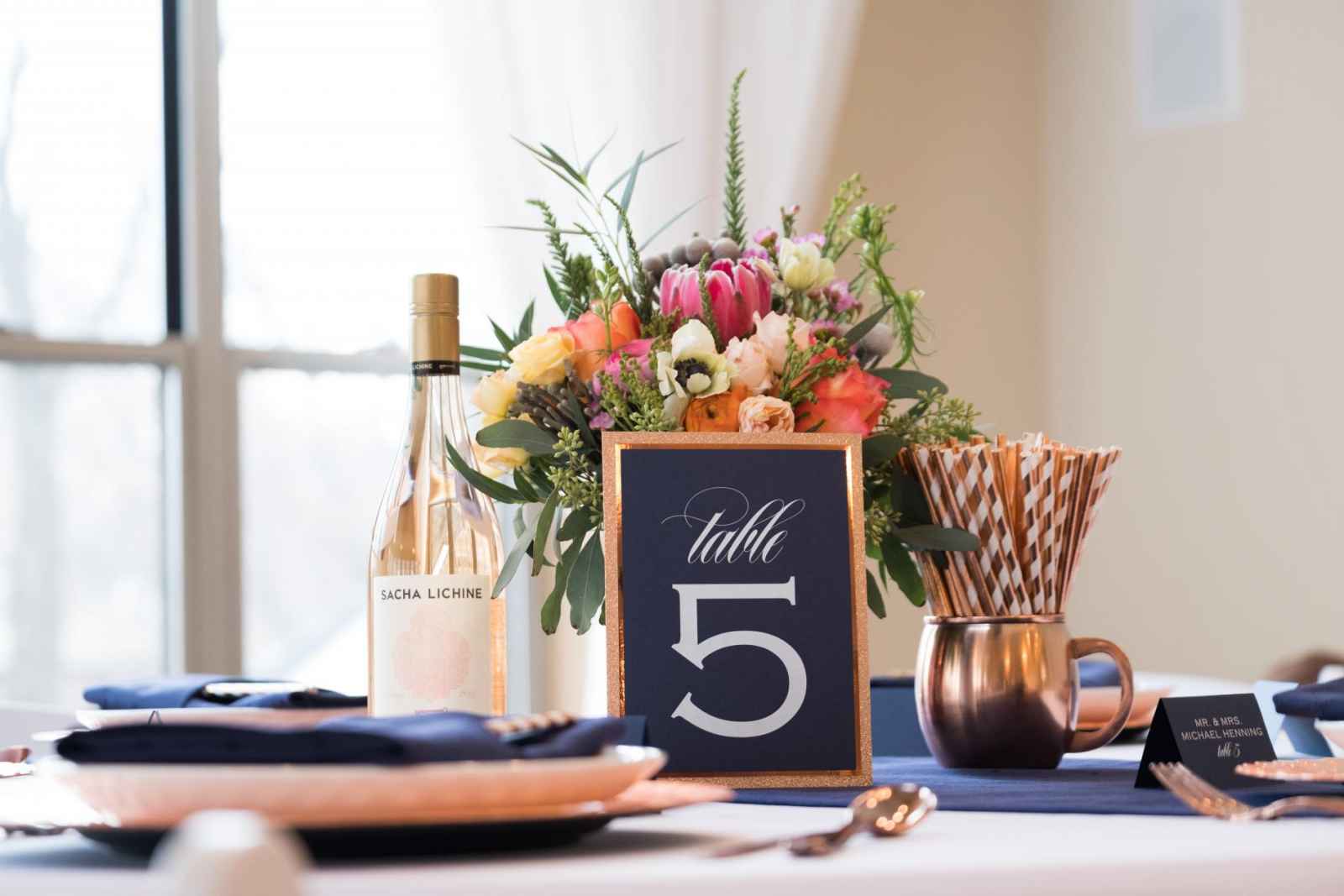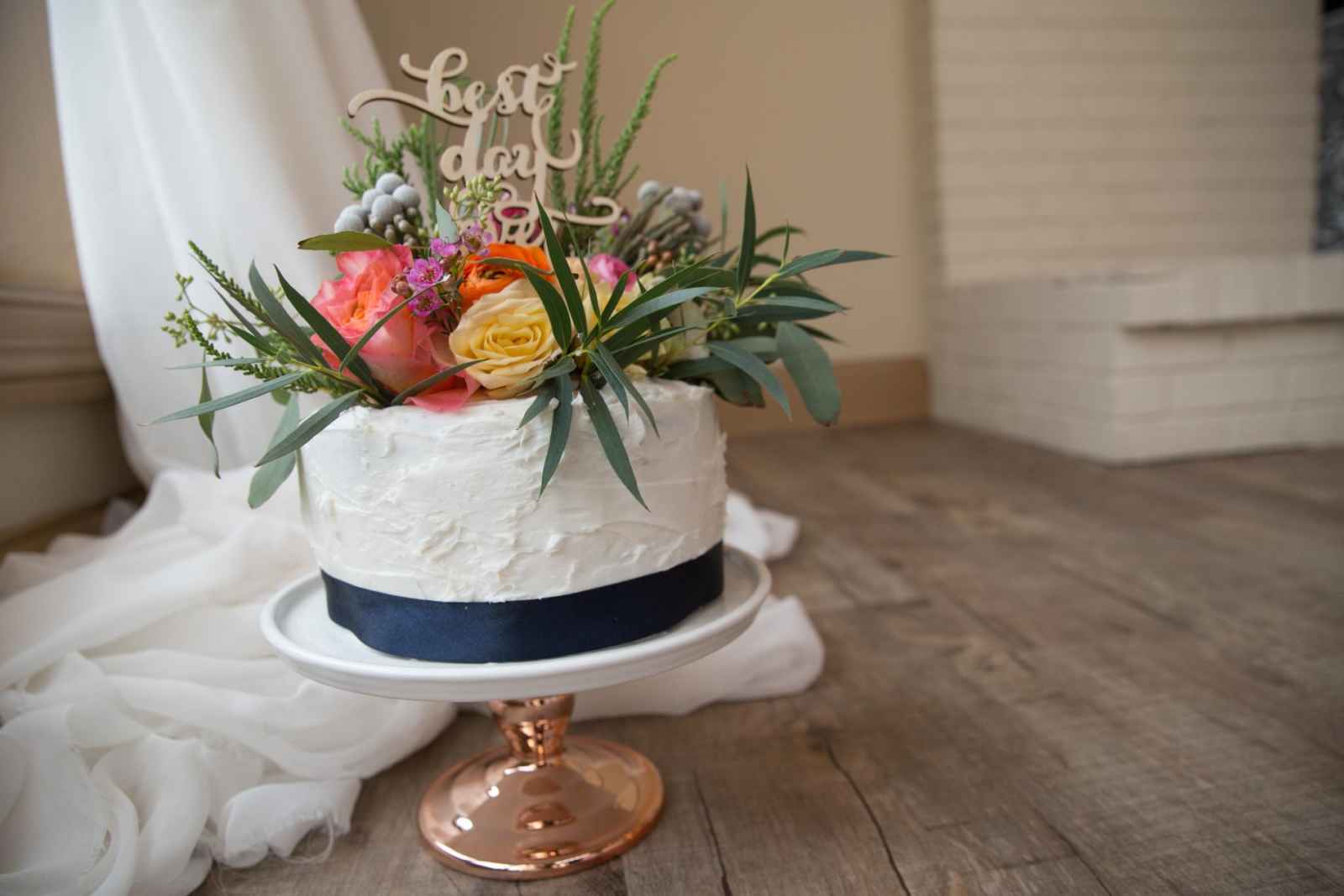 Navy was the definite star in the look the team envisioned. Drawing on the compatibility of this color, they infused it throughout their design. "It pairs beautifully with so many colors and skin tones," Brooke says. "We knew we couldn't go wrong." Doubling as their brand color, rose gold was the perfect accent for the palette. Brooke says, "We wanted pops of saturated colors bound together freely with hanging sprigs of greenery. We really let the florist, Blooms by Dragonfly, have some freedom and they understood our vision completely." The result was beautiful, brightly saturated blooms in perfect contrast to the color palette. The team's own creativity and personal belongings brought additional life to the shoot.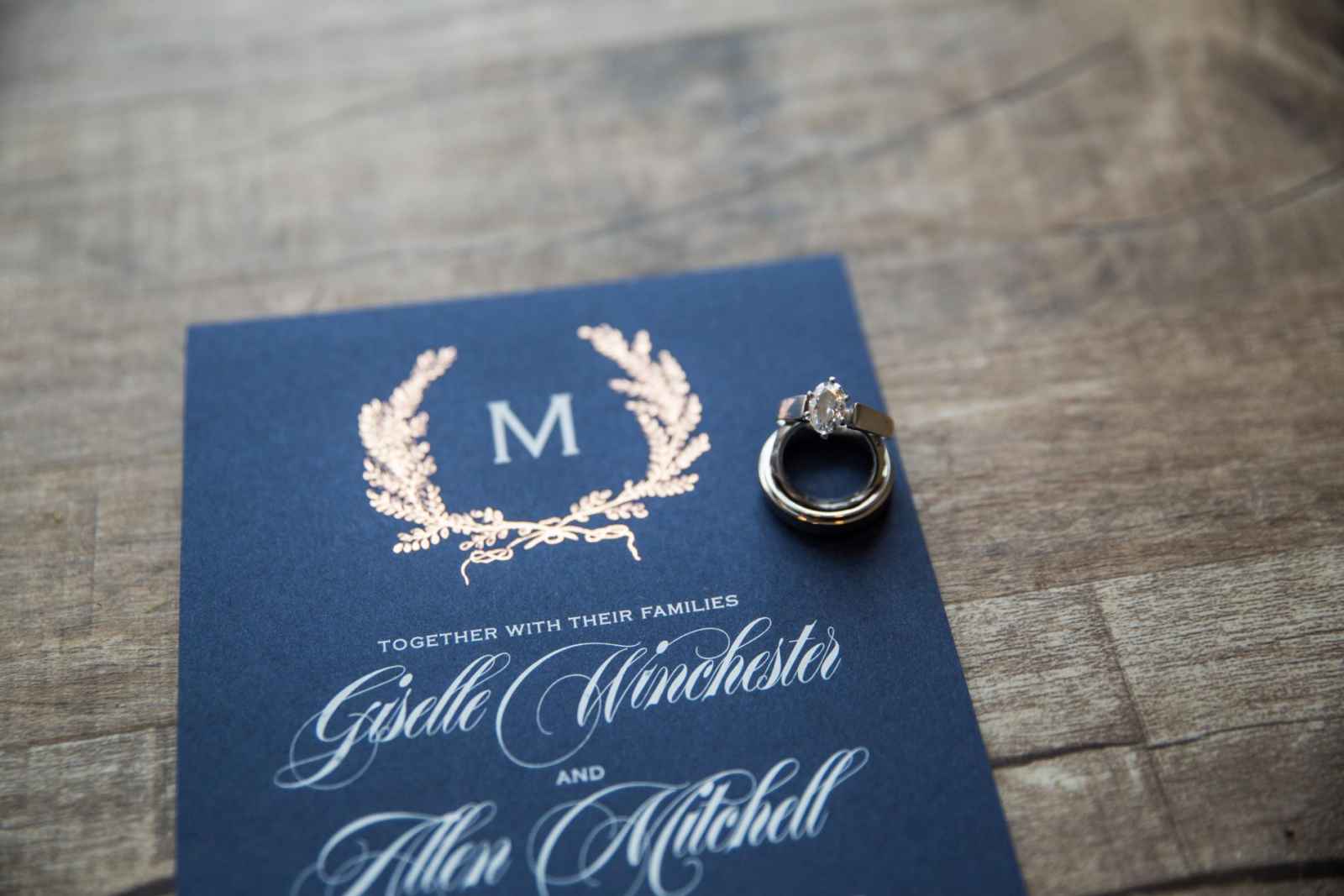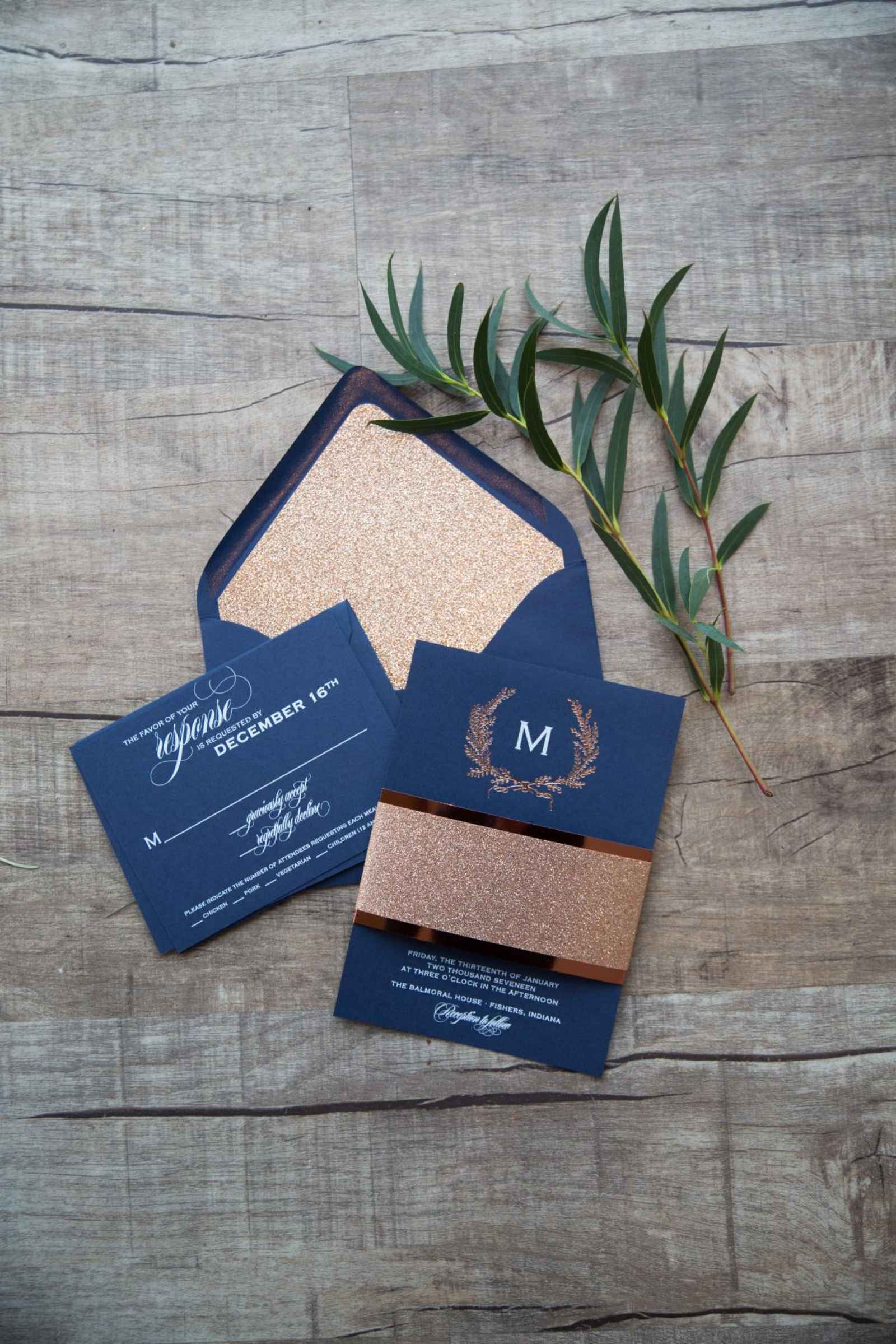 Want a way to add some pop to your stationery? Dress up the envelope! The glittery rose gold envelope liner designed by Jessika Feltz at Jupiter and Juno was the perfect touch to the stunning suite and exceeded Ryan and Brooke's expectations.
What We Love
When a bakery had to cancel last minute, this team sure put their resourcefulness and creative skills to work! Brooke ended up creating the gorgeous cake herself! We say: Hey, when life gives you flour, make cake!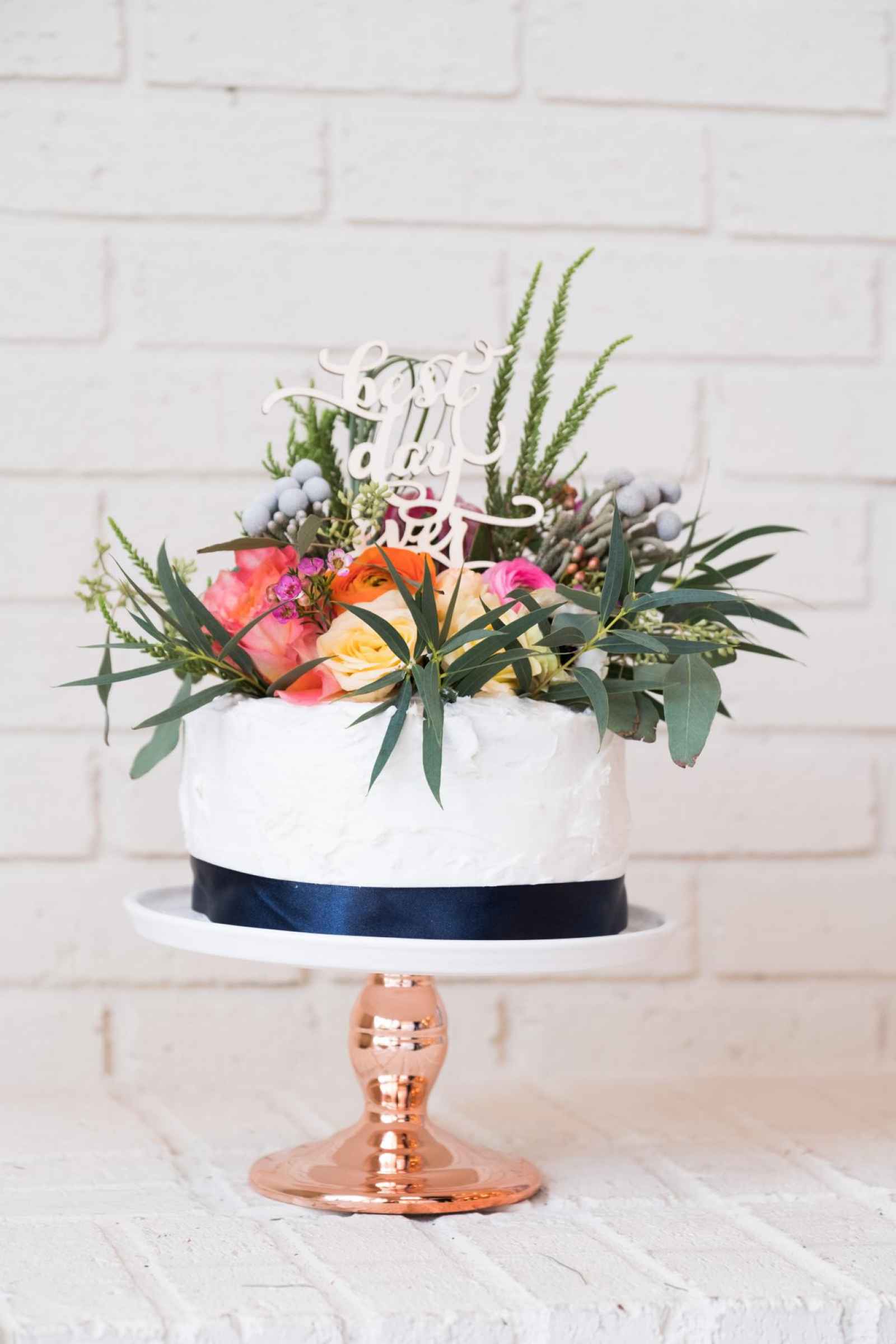 are you a bride-to-be?
We'd love to plan with you on weddingday-online.com. Let's get started!
 
are you a wedding extraordinaire?
Join WeddingDay Magazine in inspiring brides by partnering with us! See how here.