Love at Fifth Sight
Alison and Dustin Brown like to joke that, for them, it was love at fifth sight. The number five is, in fact, significant to the couple. Their first date was on 05/05/05 at a Cinco de Mayo celebration attended by about 30 friends. Dustin admits, "We didn't really hit it off at first, but we kept in touch." In time, the relationship--and their feelings for each other--grew. Two years later, they were married in, of course, the fifth month of the year.

Their untraditional wedding on May 27, 2007, followed a memorable proposal. It was December 11, 2006, and Alison and Dustin were in Chicago to do some holiday shopping. Noticing a brochure describing a restaurant on the 95th floor of the Hancock building, Dustin faked a call to make reservations. He excitedly told Alison, "They can get us in!" In reality, he had already set the whole thing up.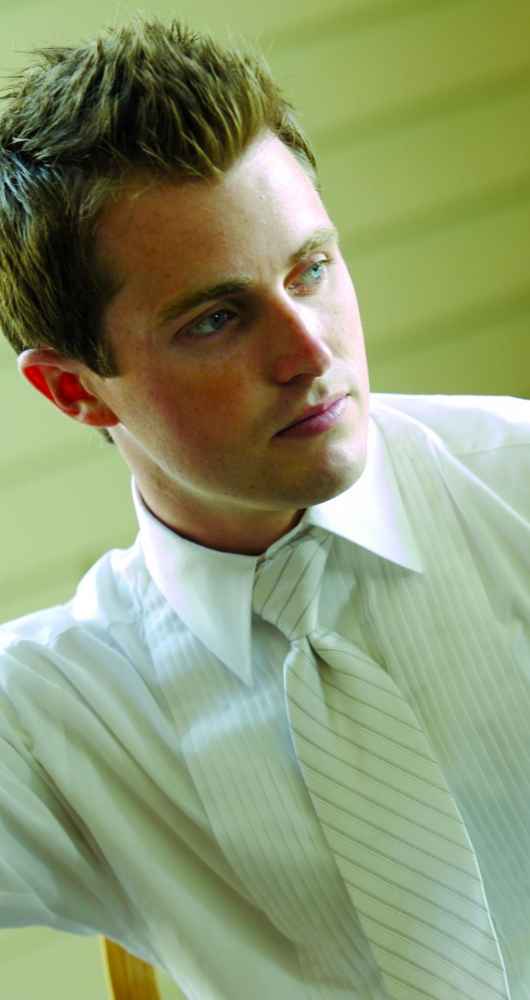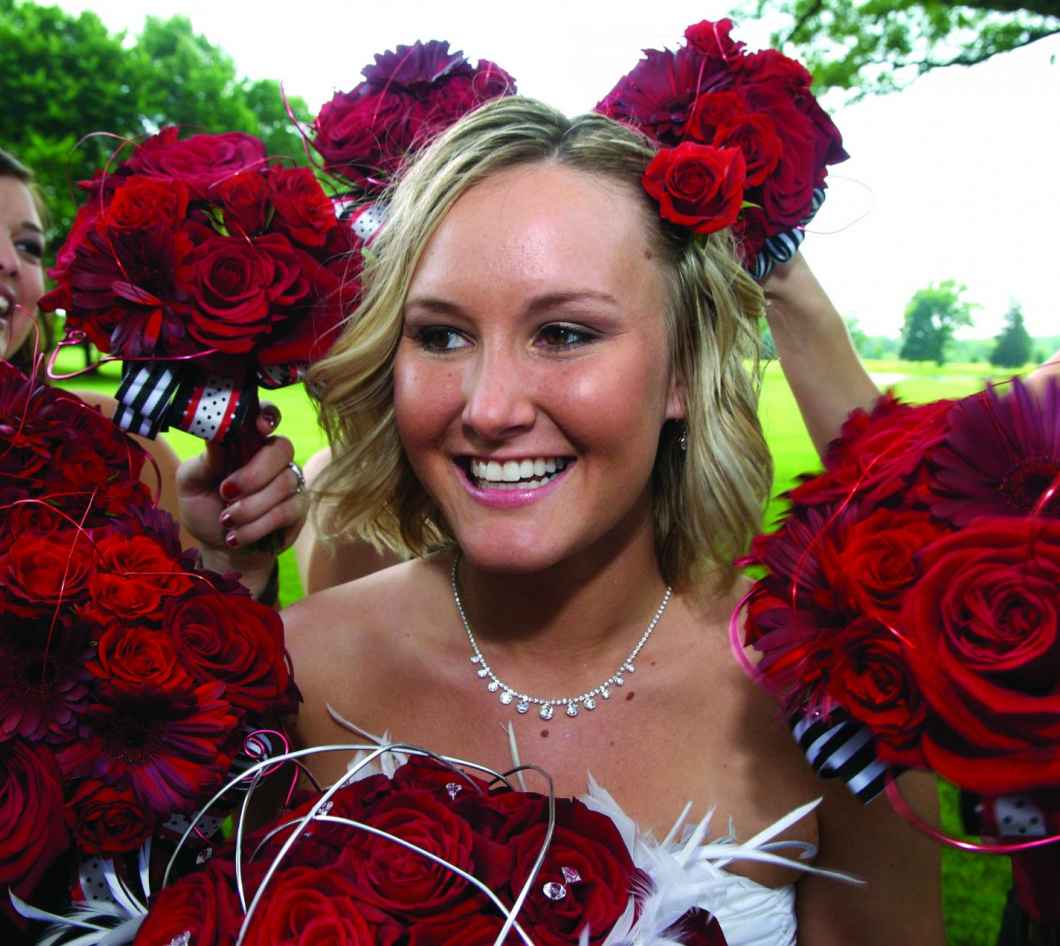 The surprise came at dessert. On Alison's plate was an engagement ring, a white flower and, spelled out in chocolate syrup, "Alison, Will You Marry Me?" Dustin then got down on one knee and said the special words. Alison began crying. Dustin recalls, "The whole restaurant stopped and clapped when she said 'yes.'"

"It was dream-like," Alison remembers.

Six months later, their wedding took place at Swan Lake Resort in Plymouth, which they found both impressive and ideal for their desire to have a ceremony and reception that were anything but standard.

Alison says, "I didn't want a typical wedding. My colors were black, red and white. We had a string quartet and were married on the golf course. Our guests were in a circle around us. It was an 18-minute ceremony that we wrote ourselves."

Dustin describes their wedding as funky, but also elegant and modern. His best man and groomsmen wore three-button, Ralph Lauren pin-striped suits. Alison wore a Melisa Sweet tea-length, diamond white dress. Her seven bridesmaids wore tea-length, black strapless dresses.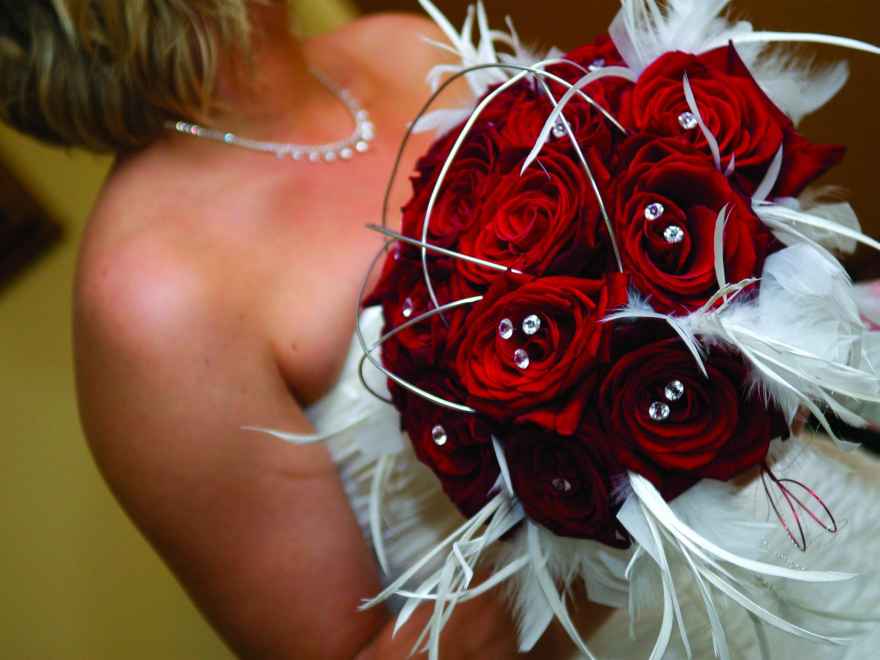 Their wedding programs consisted of several strips of 5-inch by 2-inch black and white paper. Held together by a red ribbon, the strips could be spread open like a fan.

Instead of lighting a unity candle, Alison poured white sand into a special container, while Dustin poured black sand. As the colors mixed, it signified the mingling of their lives. To top off the symbolism, during their honeymoon in Hawaii, they took a small amount of black sand from the beach and added it to the wedding sand when they returned home.

For the reception, the bride and groom were again in the center of a circle, with their table surrounded by those of their guests. Rose petals were scattered across the tables. Four pillars set at each of the table corners were topped by votives in glass, as well as gerbera daisies and red rose petals.

As a custom home builder, Dustin's advice to couples planning a wedding is similar to what he tells his clients: "Don't settle for the norm. That's how we approached our wedding. Any wedding should really be an expression of the couple."