As you continue to choose all of the details for your special wedding celebration, don't forget to welcome your guests in the proper way. Many will be traveling long distances and perhaps even using their vacation time to be there for you. The expense of flights, hotel accommodations (and even gas, at today's prices!) can add up and you want to show them that you appreciate the sacrifices they may have made to attend your wedding festivities.
The first notice they may receive, if you have the time to do so, will be a Save The Date card or keepsake. This could come in many forms and the easiest way to get some ideas is to search
save the dates
on
Pinterest
. If you know that you will have a discount on flights, a hotel block of rooms, or any other items that would enable your guests to plan ahead, include them in that mailing. All of this could be attractively branded with a logo or graphics that can be repeated throughout your
wedding stationery
and signage so that everything ties together. This makes it easier for guests to recognize items that pertain to your wedding – whether it be for travel info, rehearsal info, wedding day itinerary, or tourist options close to their hotel.
You could utilize a wedding website, like
The Knot
, to create your own webpage that could include many ideas for your guests to consider when visiting your town, including restaurants, theaters and shopping.
When your guests arrive at the hotel, have a special welcome surprise ready at the front desk or in their assigned room. A bag, basket or tote could include any or all of the following:
Welcome note: This should include an agenda, directions to the various events, cell numbers of hosts or wedding planner, suggestions for restaurants, shopping, etc.
Water Bottles, fruit juice or old fashioned soda with bottle opener
Fruit, crackers, nuts or trail mix
Candies or sweet items of your choice – chocolate is popular!
Homemade cookies with a recipe card is a charming personal touch
If you are in a sunny climate, sunscreen, lip balm and a paper fan are appreciated by guests
Brochures of the venues, area attractions, maps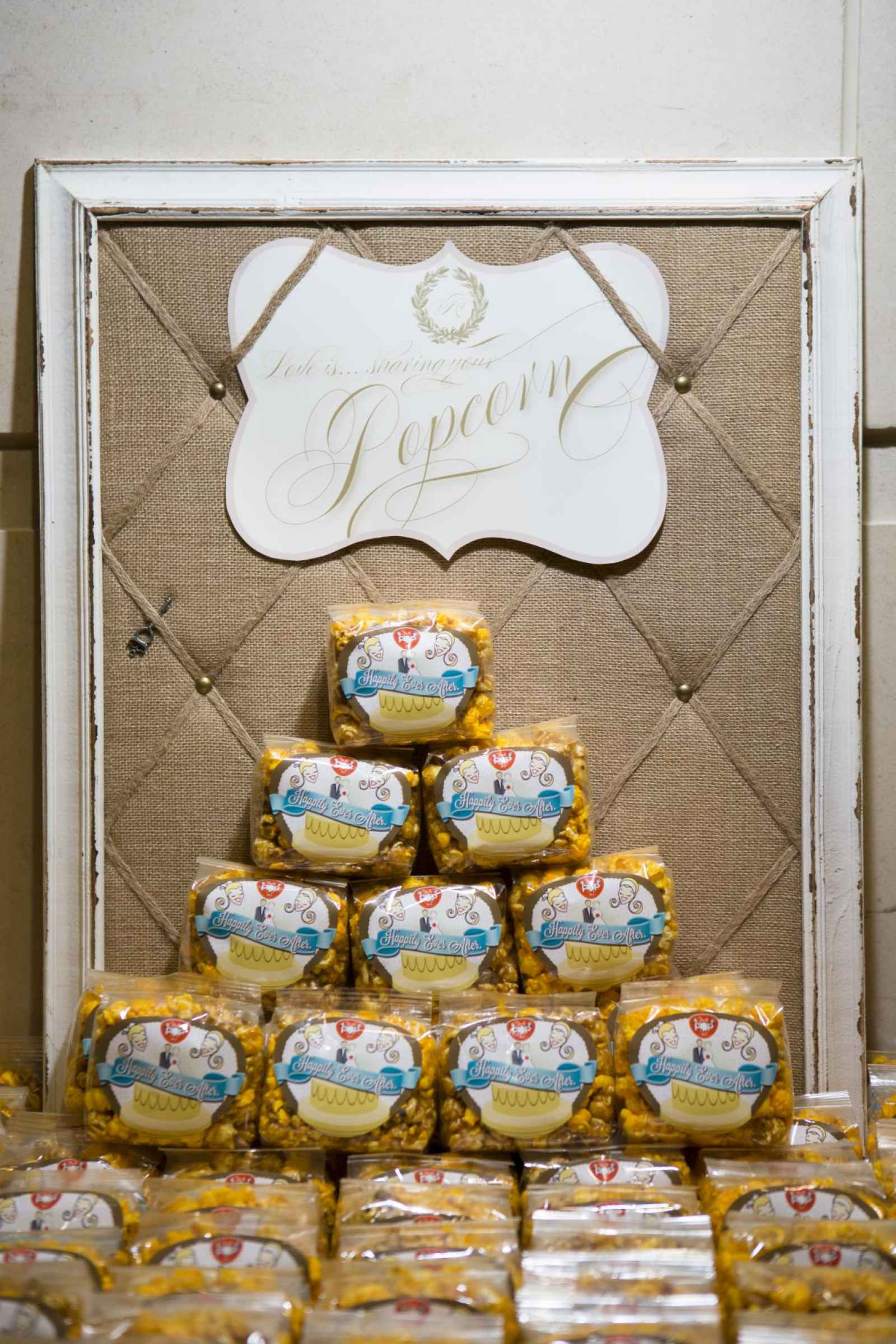 With a little time, creativity, and help from friends and family, all of the above could be packaged to match the theme and color scheme of the wedding. Local wedding designers can create a 'look' for everything and make your life much easier!
Pillar Box Studio
, located in downtown Carmel, has created suites of paper items which are customized for each client. 
Another great source for the welcome bag is the
Simply Sweet Shoppe
, also in Carmel. They offer a great variety of items, many of which come directly from Indiana entrepreneurs.  Gourmet marshmallows, soda Pop flavors from years gone by, color coordinated chocolates, old-fashioned candy and dipped pretzels are all great options and they can even wrap it for you with a colorful tag and ribbon.
Whatever your budget or style may be, you can create a charming welcome bag or basket for your hotel block of rooms and your guests will be pleasantly surprised when they see that special note from you and your groom! It's a wonderful way to kick off the festivities!
Blog Sponsored By
Related Blogs