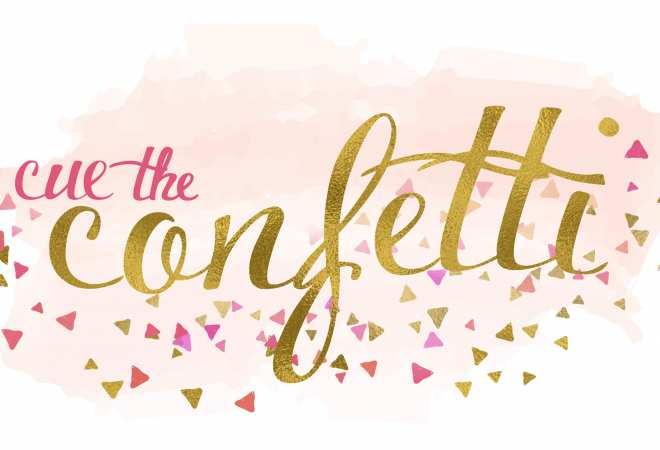 Cue the Confetti
Cue the Confetti is not your average bridal show. In fact, we have designed it so it's more of a party atmosphere. We start off with a fully decorated ceremony location where guests can check out the color scheme of the event and see how it could be changed to fit their special day. We personally pick vendors to show off their skills. Guests experience table designs from the best in the industry, taste amazing food, eat yummy treats, jam out to one rockin' band, and finish it off with a shower of confetti. Our guests will leave feeling inspired and ready to kick their wedding planning into high gear. Participating sponsors and vendors will be able to showcase their best work and interact with the guests, form new relationships with others in the wedding industry, cultivate inspiration, and also enjoy the party!
Location: Sycamore Farm in Bloomington, Indiana
For more information, visit our website, email us at cuetheconfettievent@gmail.com or call 812-269-8917.