What's more lovely than spring? An engagement photo session in spring, of course! We get excited just thinking about the refreshing sights and sounds of this much-anticipated season. Add some sweet, sweet love to the air and our guess is your engagement photos will be absolutely stunning. Looking for a central Indiana location? Consider some of the unique options below for your shoot. We've got you covered with natural settings, urban settings, historical settings, hip settings and everything in between. Cheers to your engagement and walking away with some great memories, standout photos and possibly some admiring onlookers!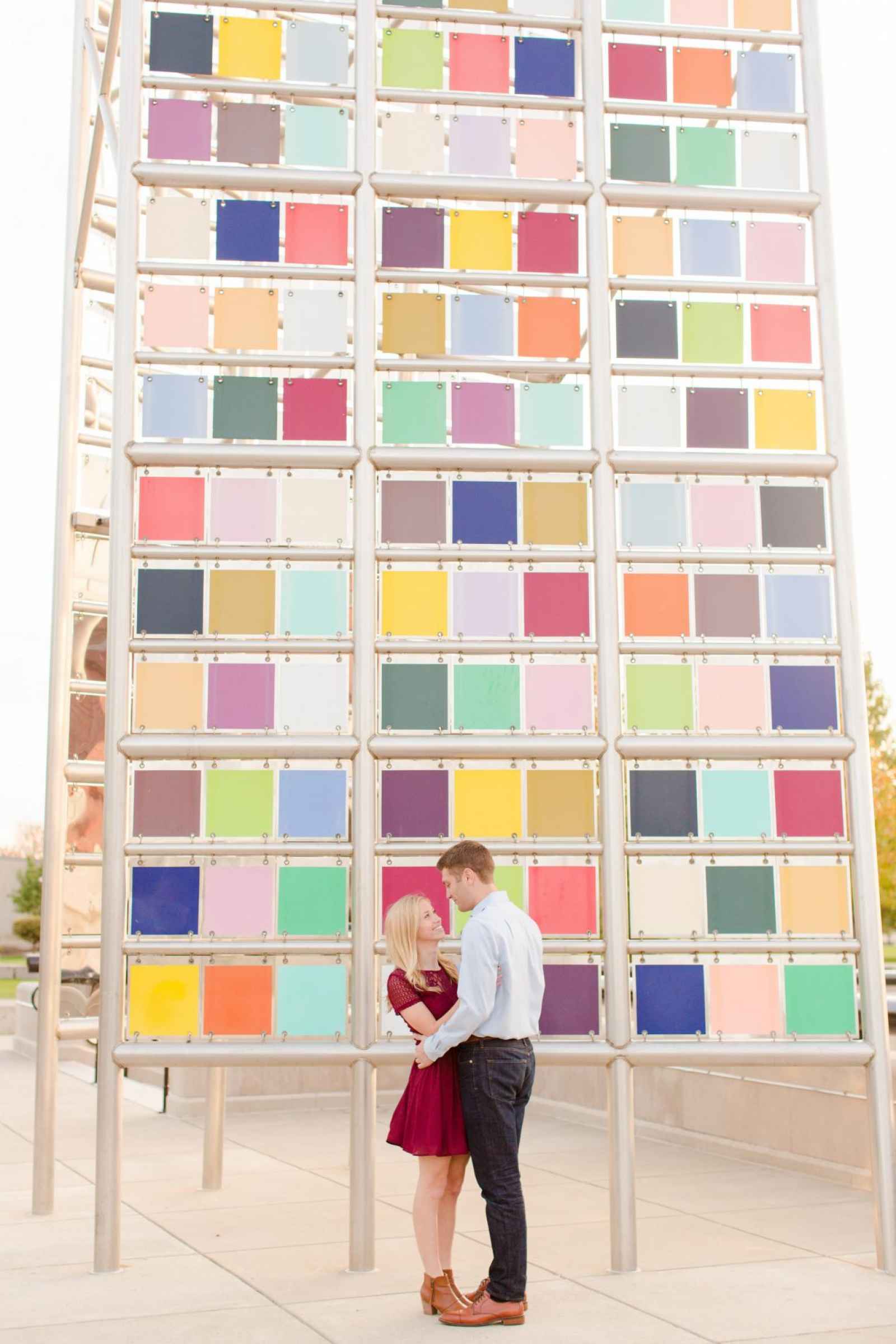 Our Picks
 
Located in the heart of downtown, the Indianapolis Artsgarden is an impressive, sleek and modern enclosed glass structure. If you are desiring a truly urban look in your photos, this iconic dome delivers with its unique, towering architecture and sophisticated vibe.
Offering many unique spaces, both indoor and out, this location has a lot to offer in a single place. Whether you are on the front steps, on the lawn or taking advantage of one of the unique indoor spaces, your pictures can be intimate and special all at once.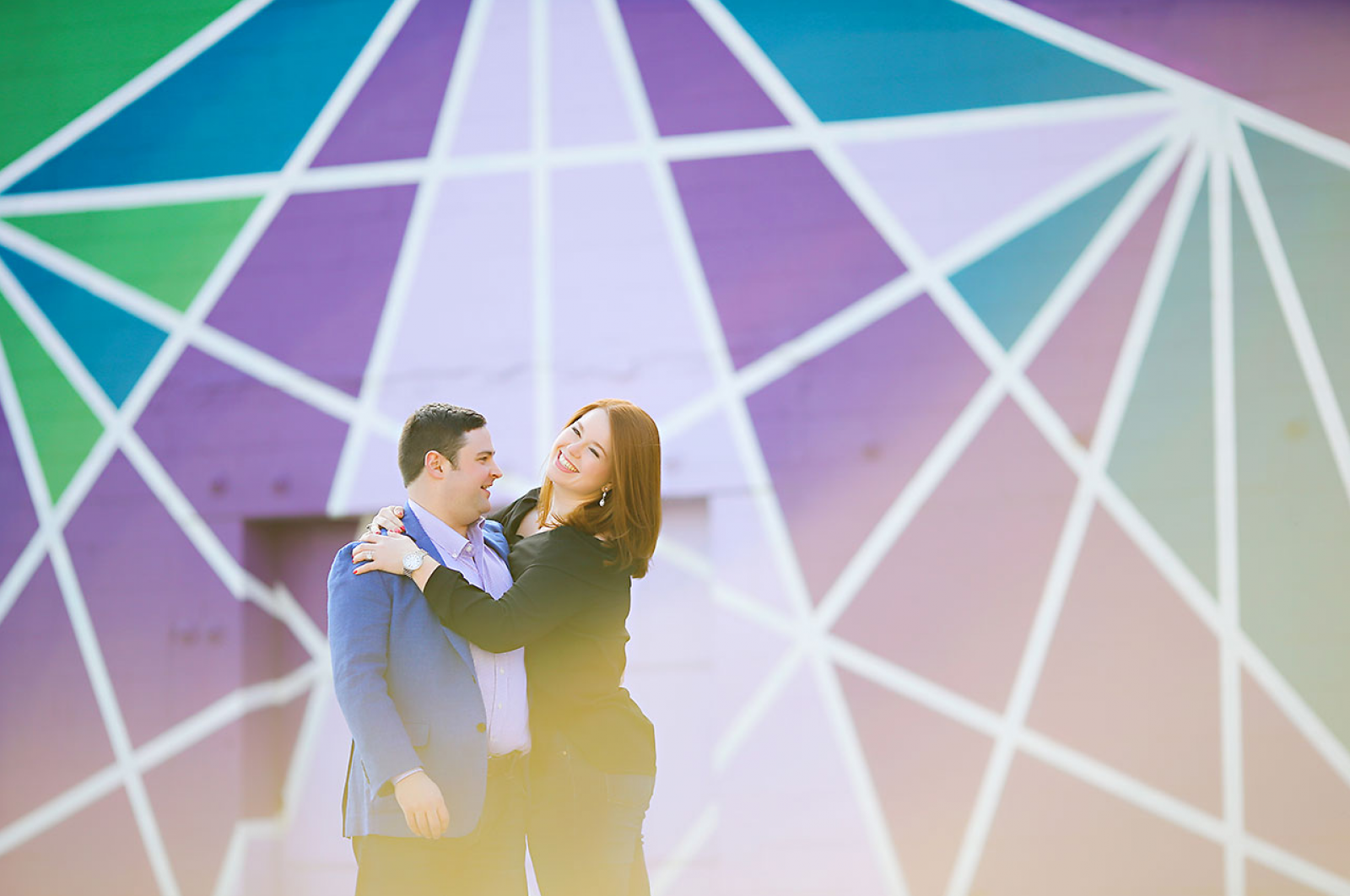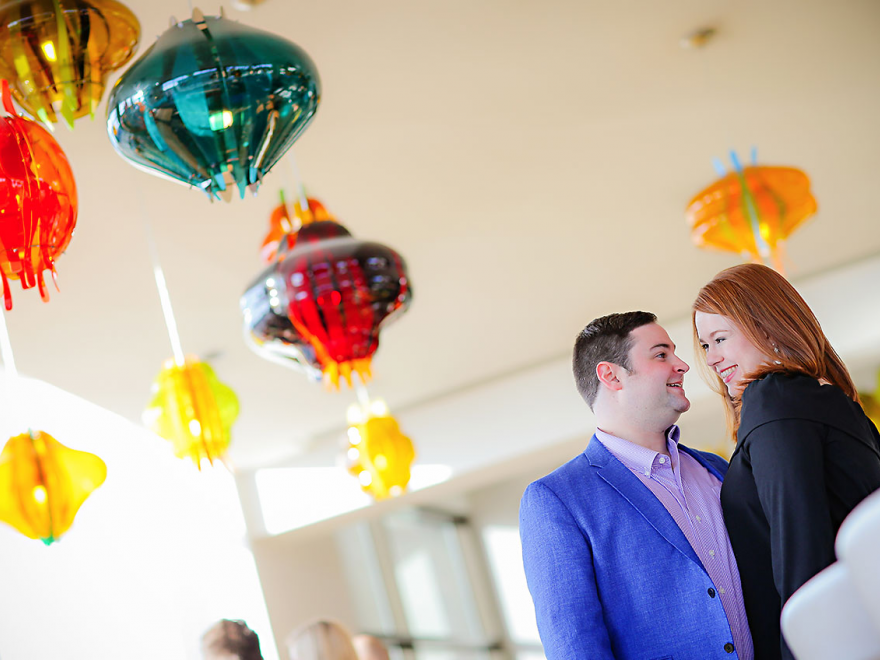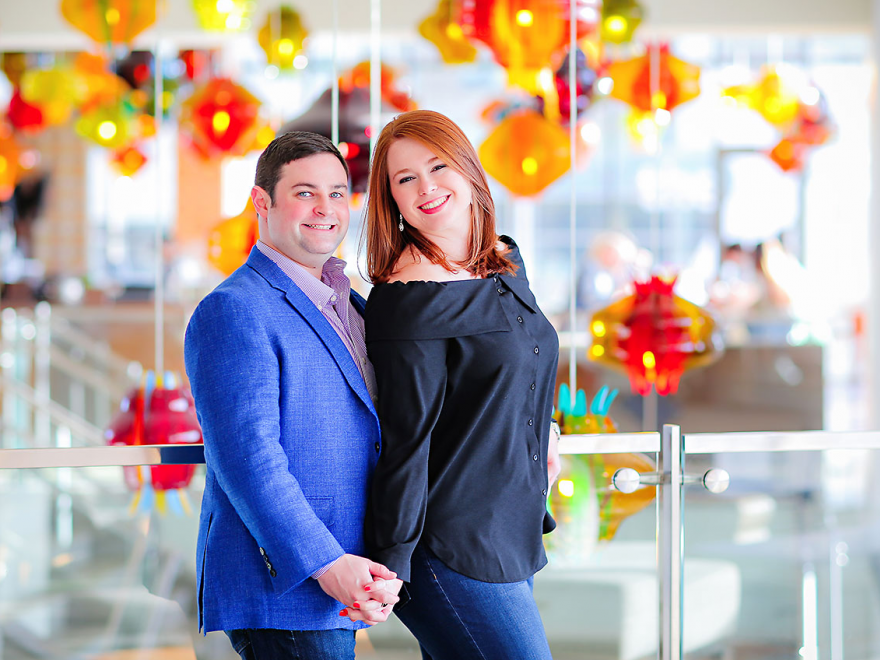 Nothing exudes contemporary like the Alexander Hotel in Indianapolis. Modern in both its interior and exterior, it offers a unique emphasis on art and design. Whether you are artsy or just want fun pops of color in your photos, the many art installations the hotel offers could give you the creative edge you seek.
The Historic Ambassador House, built in the 1880's isn't only an ideal location for a wedding, but a great option for engagement photos as well. The serene land and lush gardens create gorgeous floral scenes with a touch of vintage charm. Whether it's the house or the surrounding gardens, you will have many picturesque spots to choose from.
If there's one thing Broad Ripple isn't short on, it's charm. From the quaint streets and alleyways to the myriad of cute restaurants and shops, it is definitely up there on our list of scenic and unique locales. Nestled in the heart of the village is the Monon Trail. With its canopy of trees and local markets on one stretch and a graffiti wall on another, you won't be short on creative backdrops to help capture your love.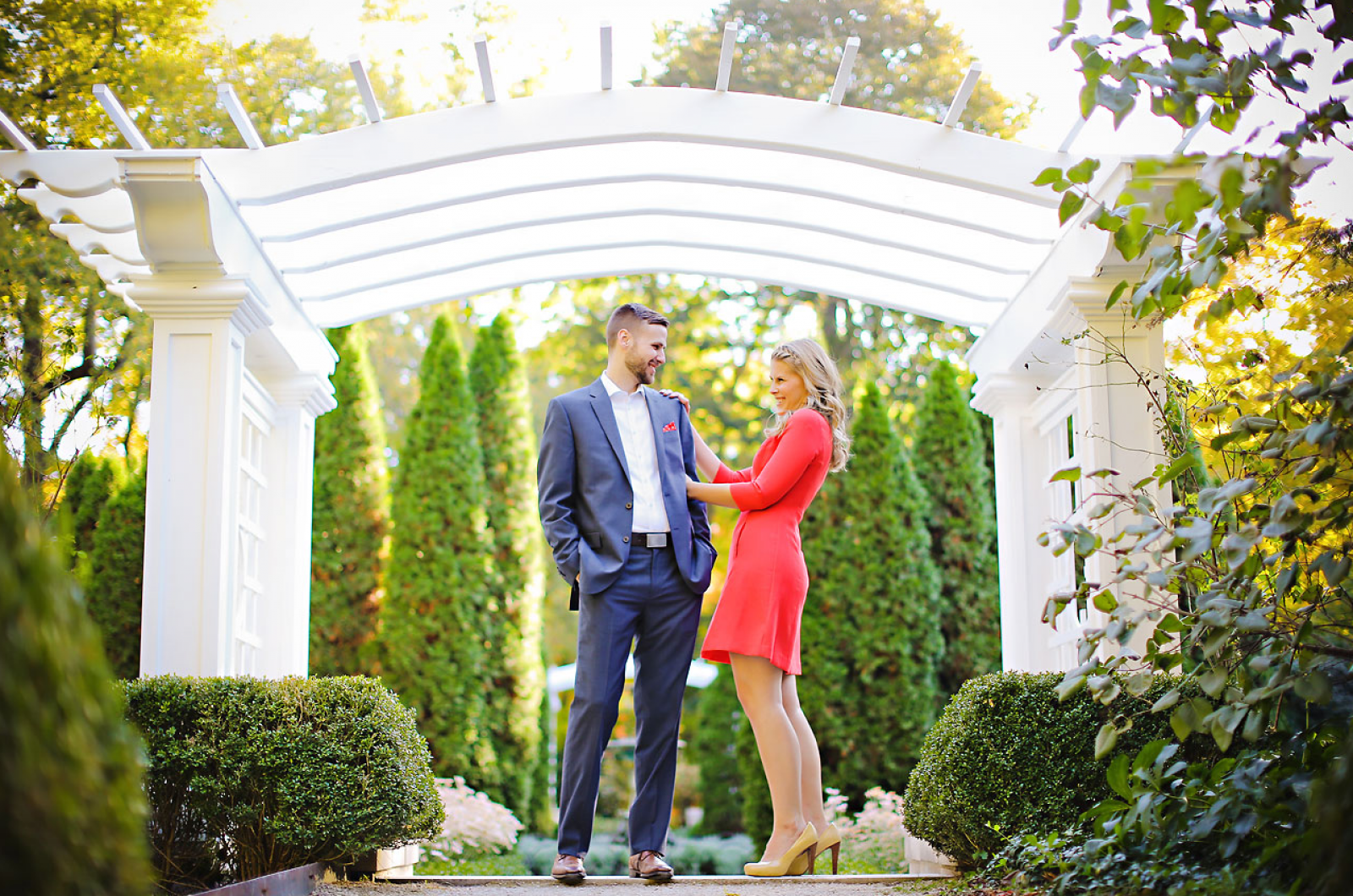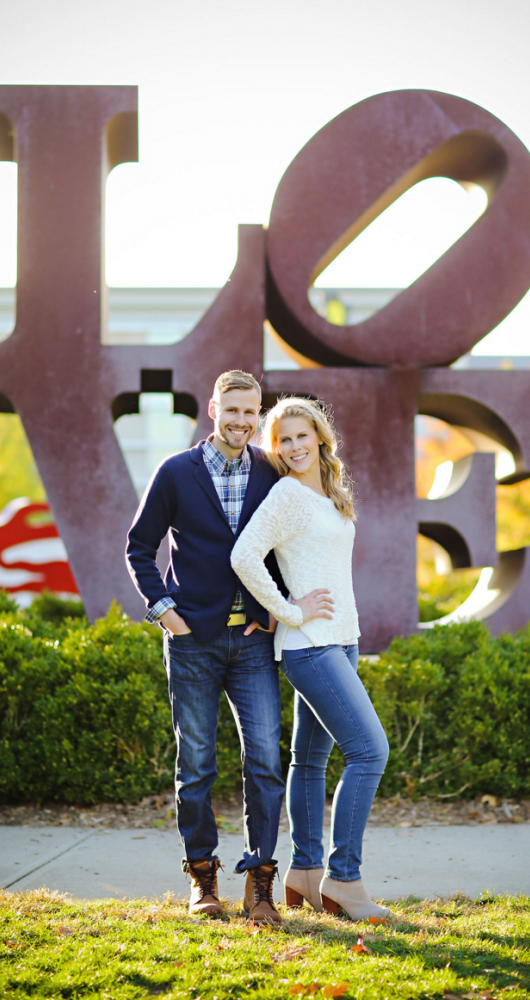 Home to Robert Indiana's LOVE sculpture, the Indianapolis Museum of Art is perfect for those couples looking to add some major visual interest to their photos, whether it be an art installation, pretty colors or something distinctly Indianapolis. The IMA's gardens and grounds are also a great choice for photo ops as they are renowned for their beauty and history.
This park, despite its huge size, is quite the hidden gem. Gorgeous any time of year, it offers hidden meadows, beautiful trails and impressive forests. The different water elements also serve as stunning vignettes. For any nature enthusiast, this is a place that can't be beat. Oh, and if your dog will be in any of the photos (which it should be!), privacy is pretty good. So, the only thing it might be distracted by is a passing deer or squirrel.
Located on Butler University's campus, the Holcomb Gardens offer lush foliage, a variety of plants and a pond featuring a statue of the Greek goddess Persephone. The space, though open, is part of 20 sprawling, well-manicured acres and offers a bridge and gazebo for those lovely engagement shots!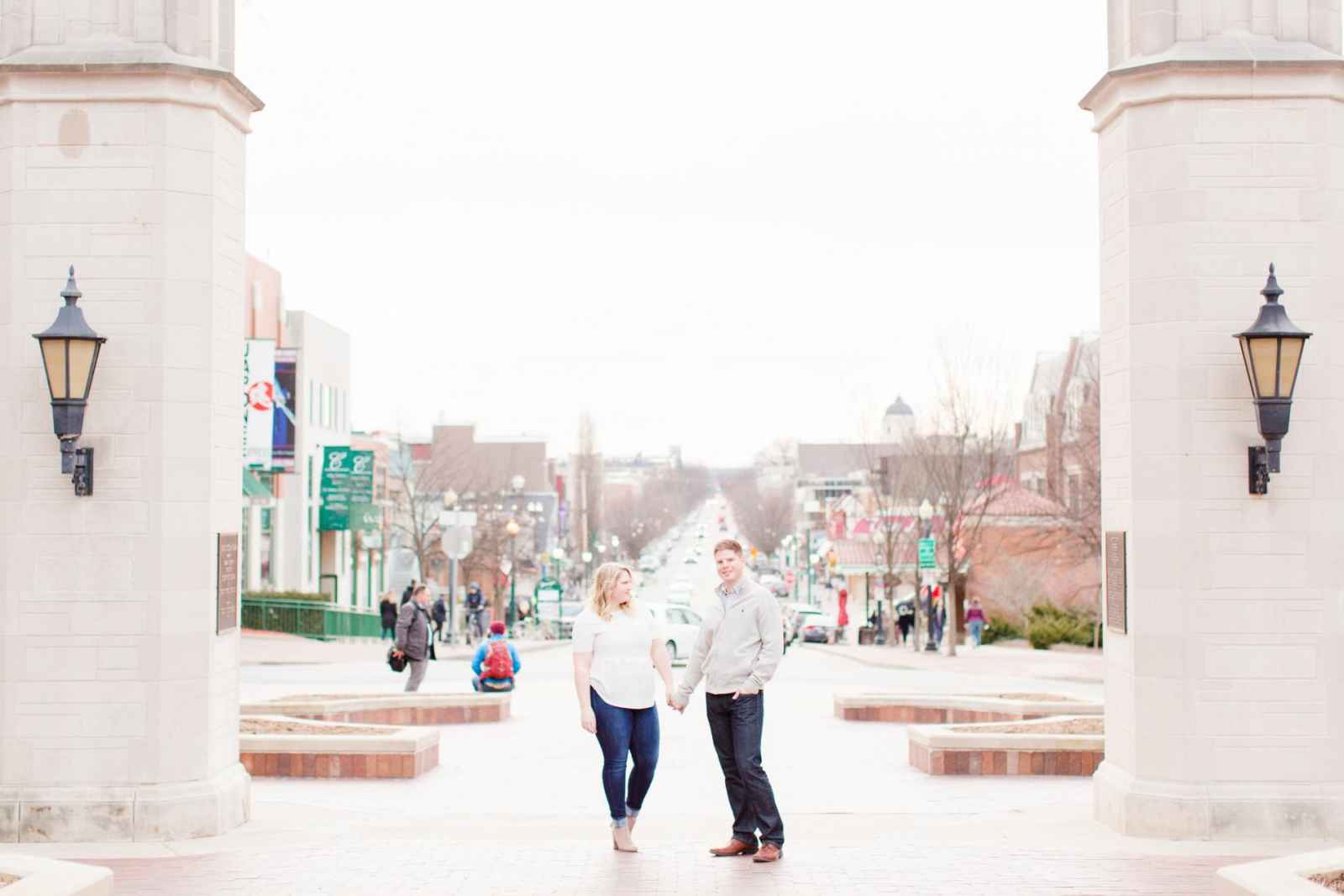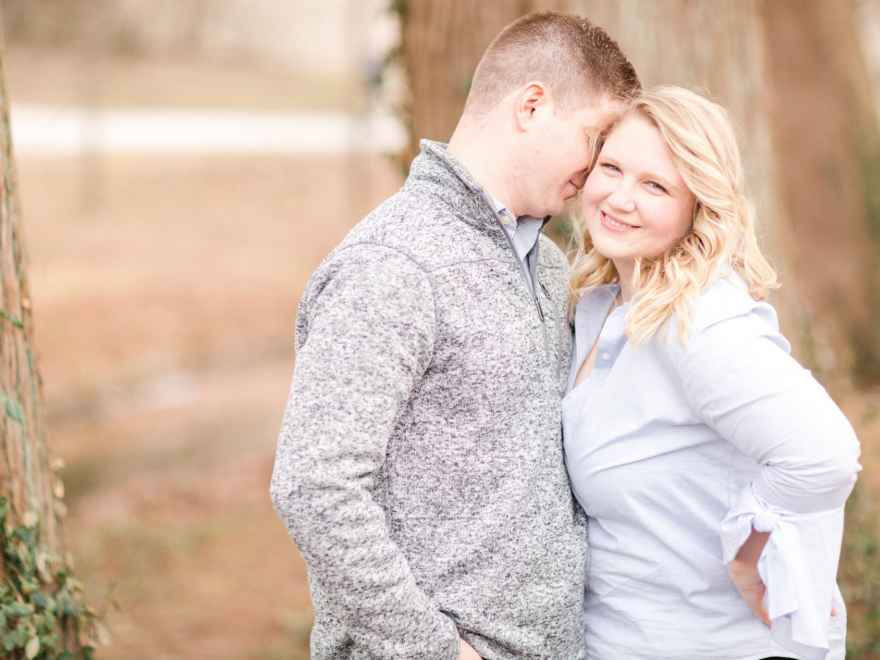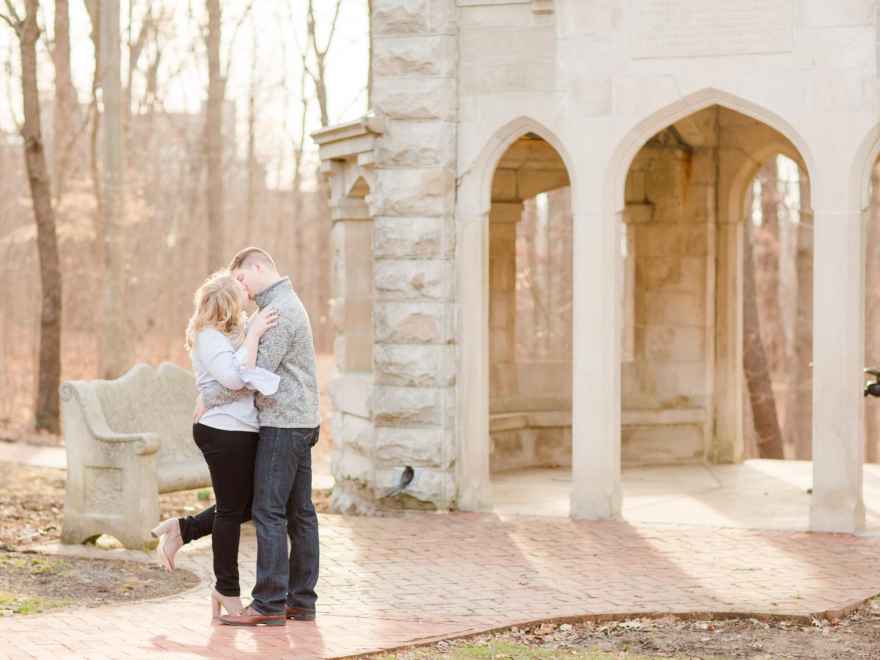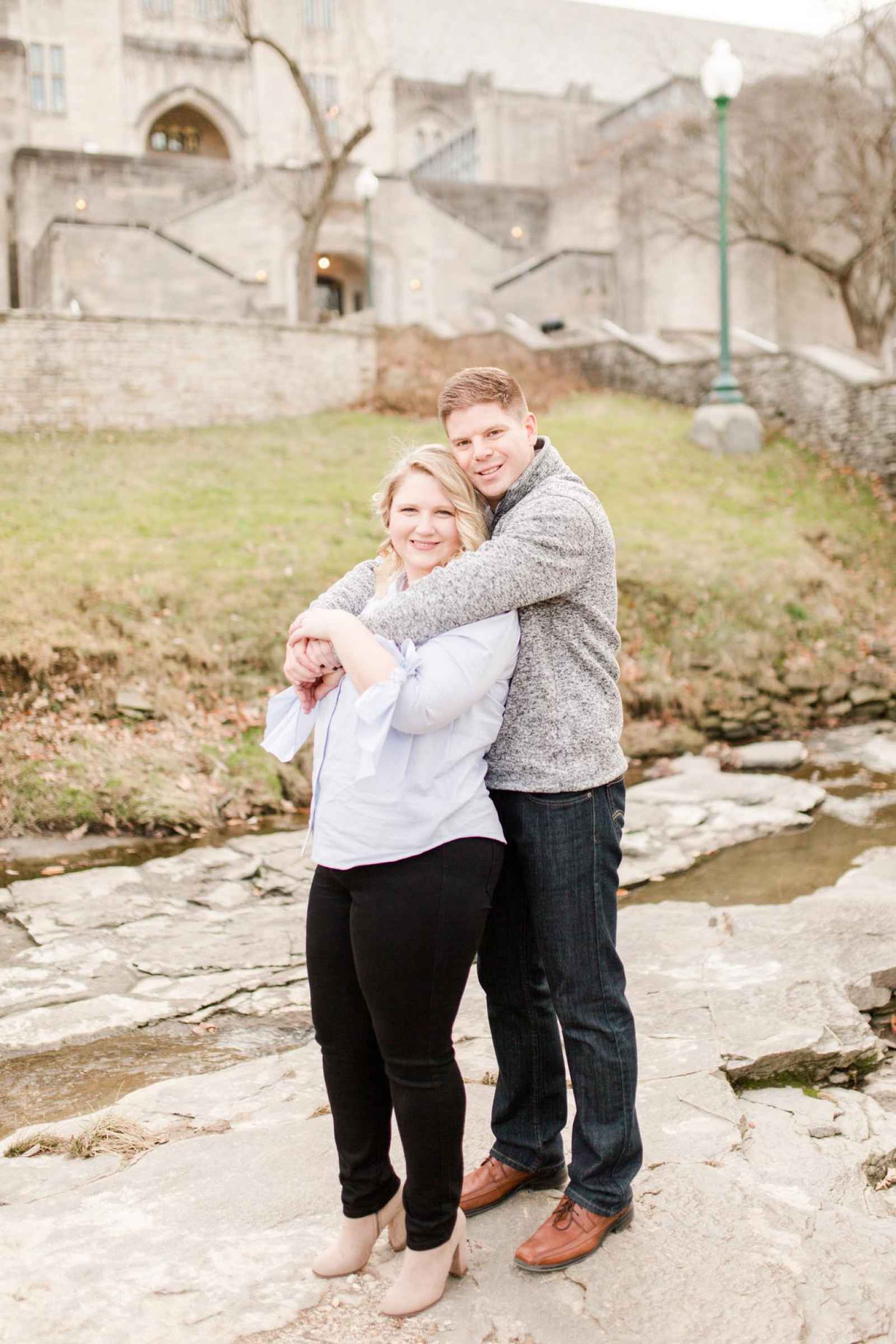 From winding brick pathways and ornate, limestone buildings to green manicured lawns and blooming trees, IU Bloomington is the quintessential engagement photo spot for anyone who calls it their alma mater. Iconic locales like the Sample Gates or Assembly Hall would be the ideal spot for any happily engaged IU Alum. But aside from the elements that let you know you are truly at IU, the grounds offer so much more–gorgeous trees, fountains, creeks, bridges and elegant buildings–that would make stunning photos for anyone.
Located on Butler University's campus, the Irwin library was designed by world-famous architect Minoru Yamasaki. Featuring large, arched windows, white columns and a beautiful well-lit atrium that opens to all three levels of the library, this building offers a one-of-a-kind backdrop for your photos. We imagine a romantic snapshot in the stacks could be very lovely as well!
Looking to add some vintage visual interest to your engagement photos? Laurel Hall, a 1916 Jacobean Revival manor, offers six impressive acres of green lawns and gardens on the outside and gorgeous exotic wood floors, paneling, large windows and stone fireplaces on the inside. There's just something about those features that are oh-so-romantic and timeless.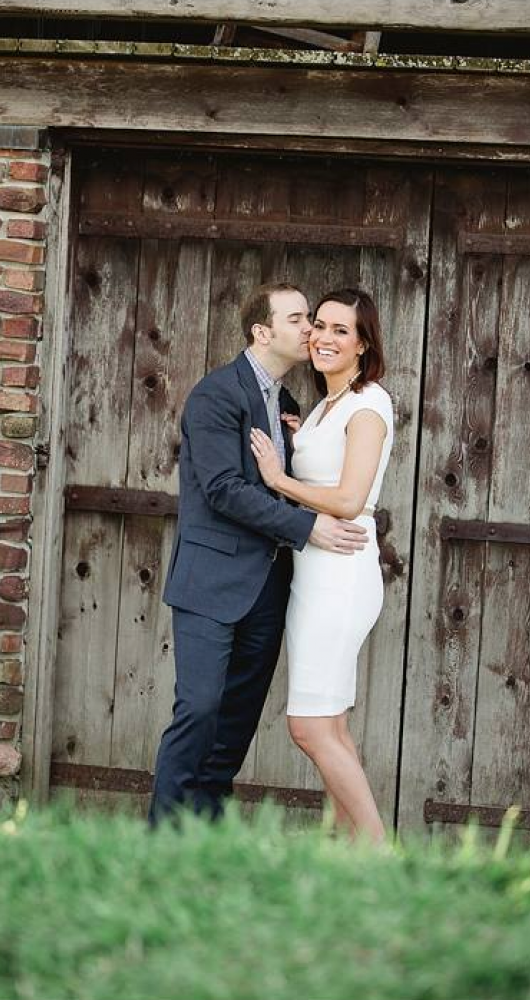 If you are looking for a locale that exudes what the Midwest typically represents, you have found the right place at Traders Point Creamery. Proud to offer organic and 100% grassfed dairy products, this award-winning farm offers absolutely stunning grounds. From the various barns located on-site to the pastures and private dock, it checks the boxes of beautiful, natural and rustic.
If your look is trendy, hip or creative, look no further than Mass Ave, an urban and artsy locale in Indianapolis. Lined with shops and restaurants, this location offers interesting colors, textures and backdrops for some fun or intimate pictures. It gives you that city vibe but with a clean, colorful and still Midwestern feel.
Located in Fishers, this nature preserve encompasses approximately 127 acres. That's a lot of green, natural goodness. With abundant trails, forest and creeks, we imagine a romantic picnic or stroll would be so dreamy in photos!
 
Torn between a natural and an urban look for your engagement photos? You get both at the downtown Canal. Offering spectacular views of the city skyline, a winding scenic walk, flowers, trees, bridges, street lamps, fountains and more you will have many colorful and interesting backdrops to choose from. The fact that it's steps from local attractions and architecture, means you can achieve a lot of variation in your photos.

 
are you a bride-to-be?
We'd love to plan with you on weddingday-online.com. Let's get started!
 
are you a wedding extraordinaire?
Join WeddingDay Magazine in inspiring brides by partnering with us! See how here.
 
Blog Sponsored By
Related Blogs