Wedding dress shopping. It is truly a day that will hold a special place in your heart forever as you embark on one of the most memorable shopping experiences of your life. Maybe you've pinned inspirational images for hours, combed through magazines (including WeddingDay, of course!) or have stumbled on a designer you absolutely love. As a blushing bride-to-be, you are likely a bit anxious, too. With all your inspiration in tote, you grab all the people you hold near and dear and those that could provide the right guidance you need in finding "the one." You are ready to go! Except for one thing...Where exactly to?
Don't worry, lovelies, we have you covered! As Midwesterners, we have access to some of the best, most unique and customer service-focused bridal salons in the industry, and to help, we've compiled a nice list of picks definitely worth checking out. Whether you are looking for an off-the-rack gem, popular designer brands, wide selection or an offbeat find, there are many bridal salons wanting to make every single wedding dream of yours come true—while making you the most beautiful vision of yourself you can be.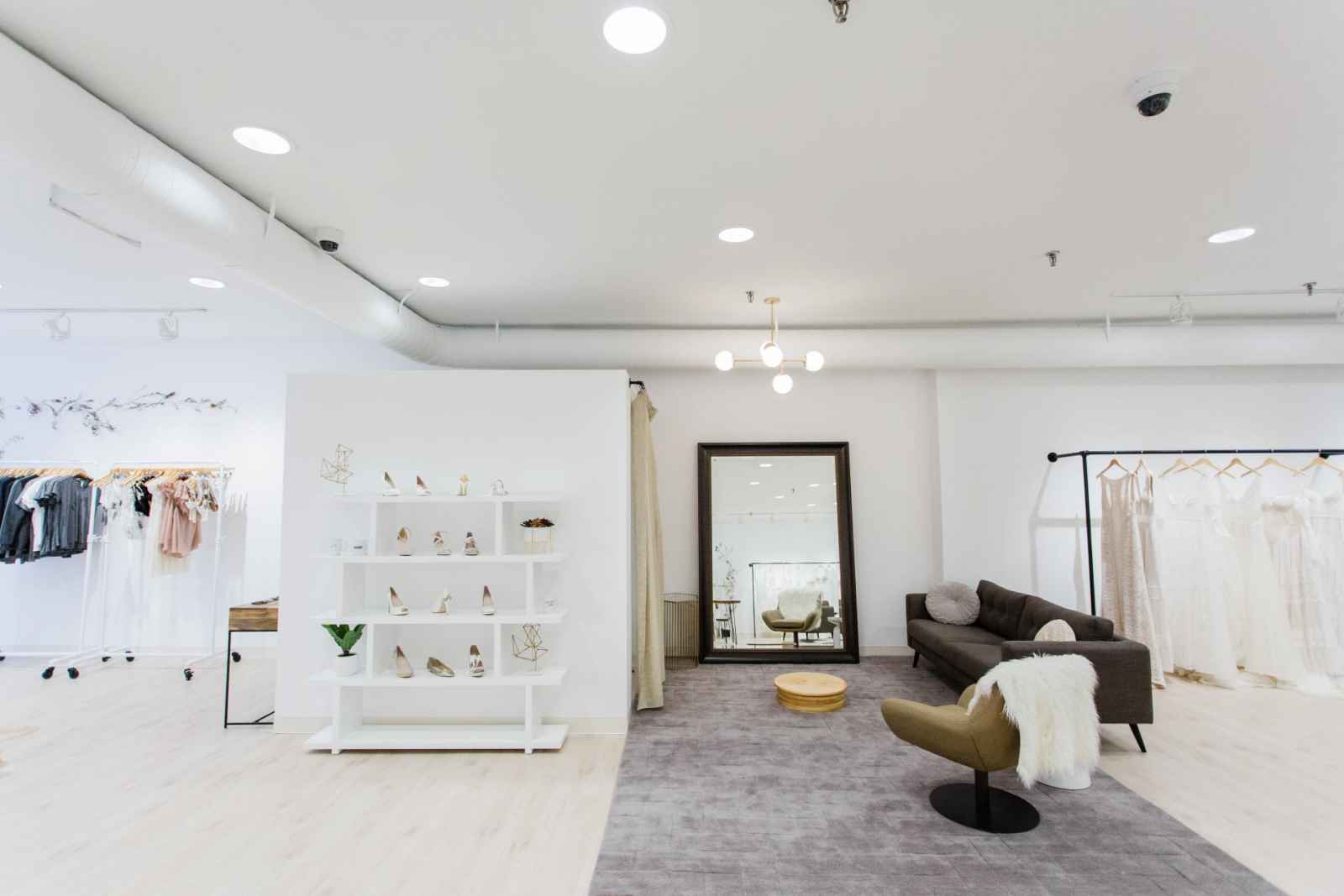 Photo: Ali Nicole Bridal, Tifani Lyn
Boutique Atmosphere
The allure of bridal salons with small boutique-like atmospheres and attention to service are proof that you don't have to walk into a superstore or major chain to experience the best. In fact, you may find that the cozy ambiance, quality selection and their ability to service is just what you need. Offering relaxed, welcoming environments that are often swoon-worthy, you will find that successful boutiques with solid reputations uphold them for good reasons.
For a lovely boutique experience, don't miss these great picks:

Ali Nicole Bridal
52 Monroe Center St NW, Grand Rapids, MI 49503
(616) 980-0219  •  alinicolebridal.com
Photo: Carrie House Photography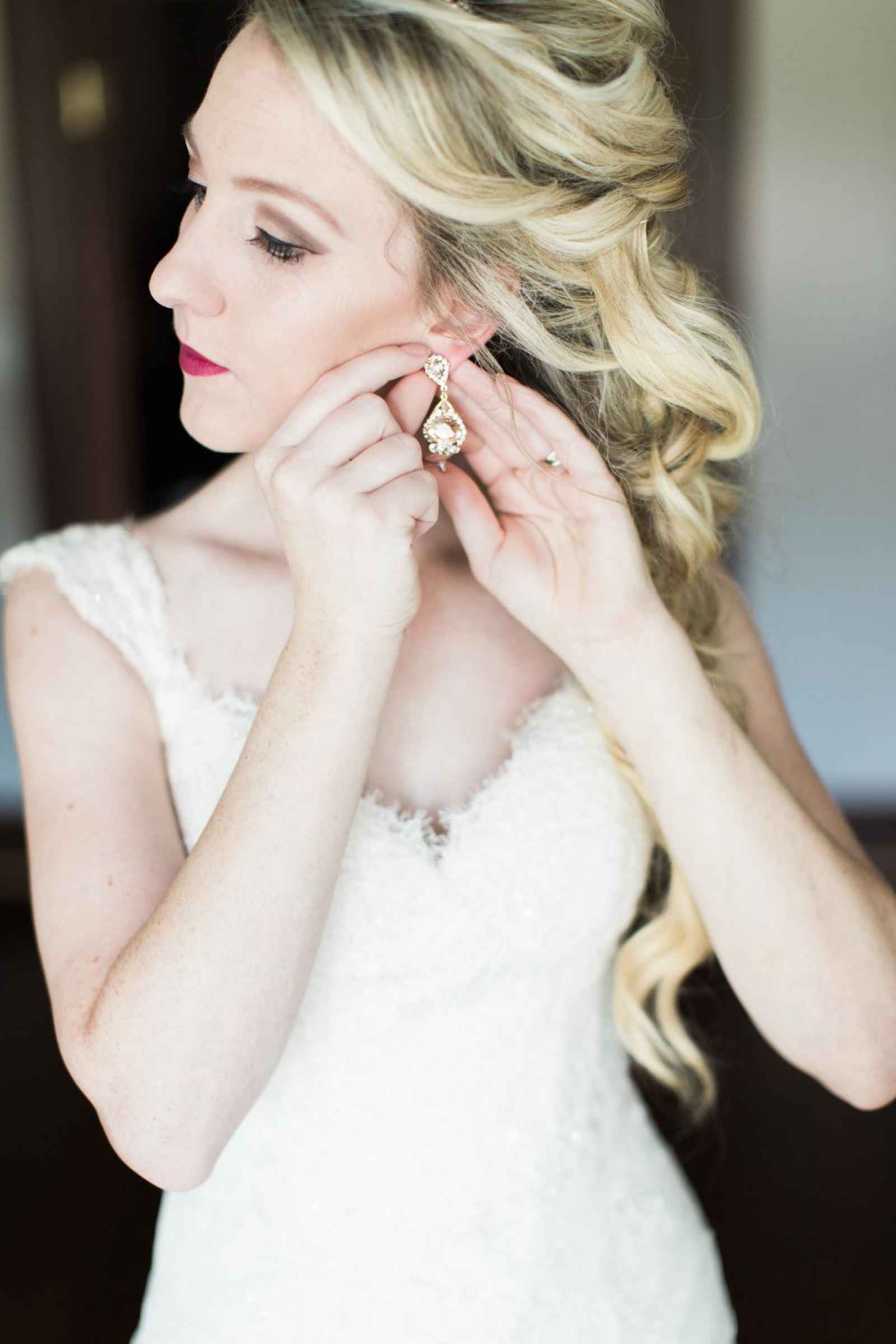 House of White
3 Market St, Newburgh, IN 47630
(812) 858-2998  •  houseofwhitebridal.com
Photo: Shillawna Ruffner Photography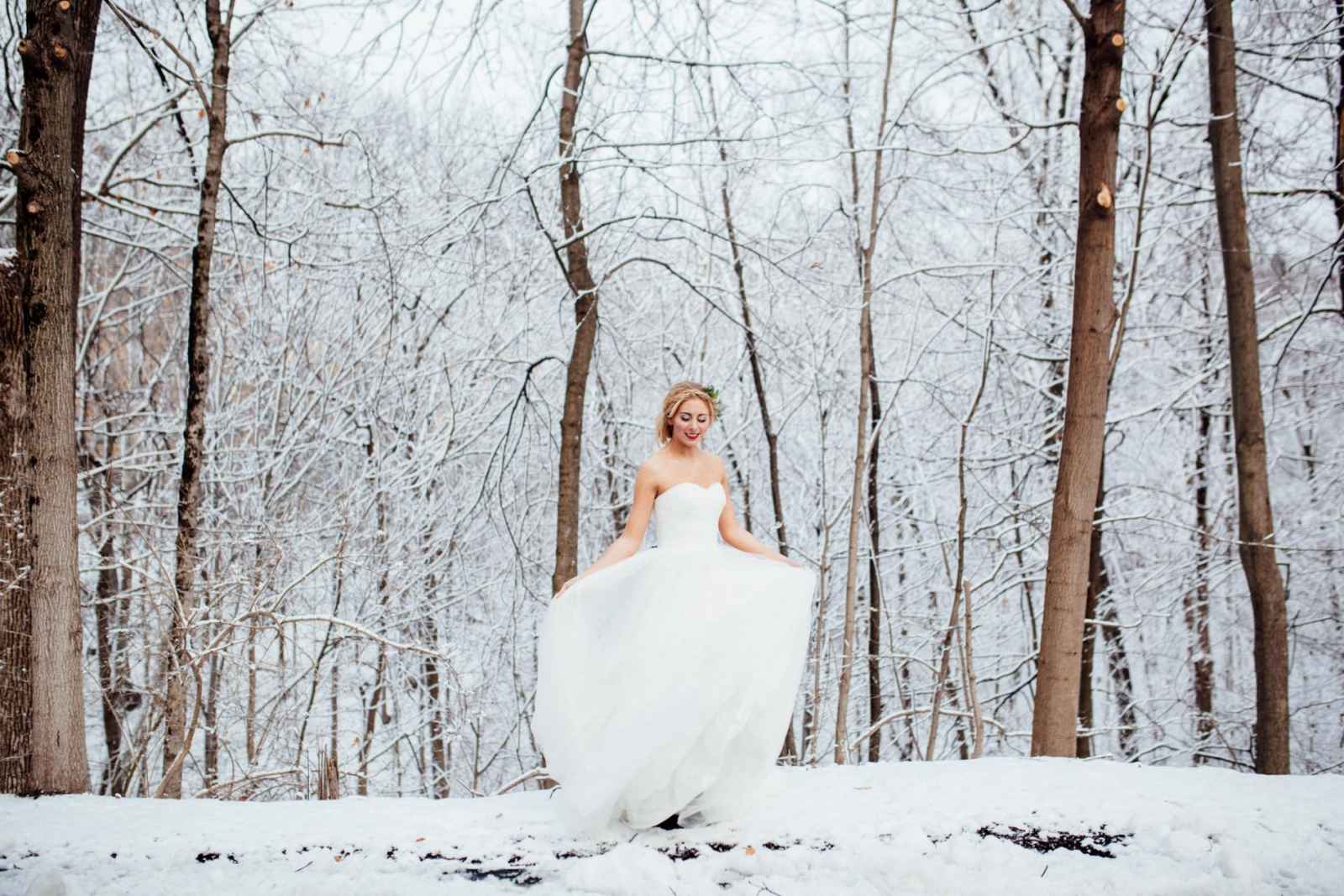 Nancy's Bridal Boutique
3917 E 82nd St, Indianapolis, IN 46240
(317) 842-2080  •  nancysbridalboutique.com
Photo: Sarah Kriner Photography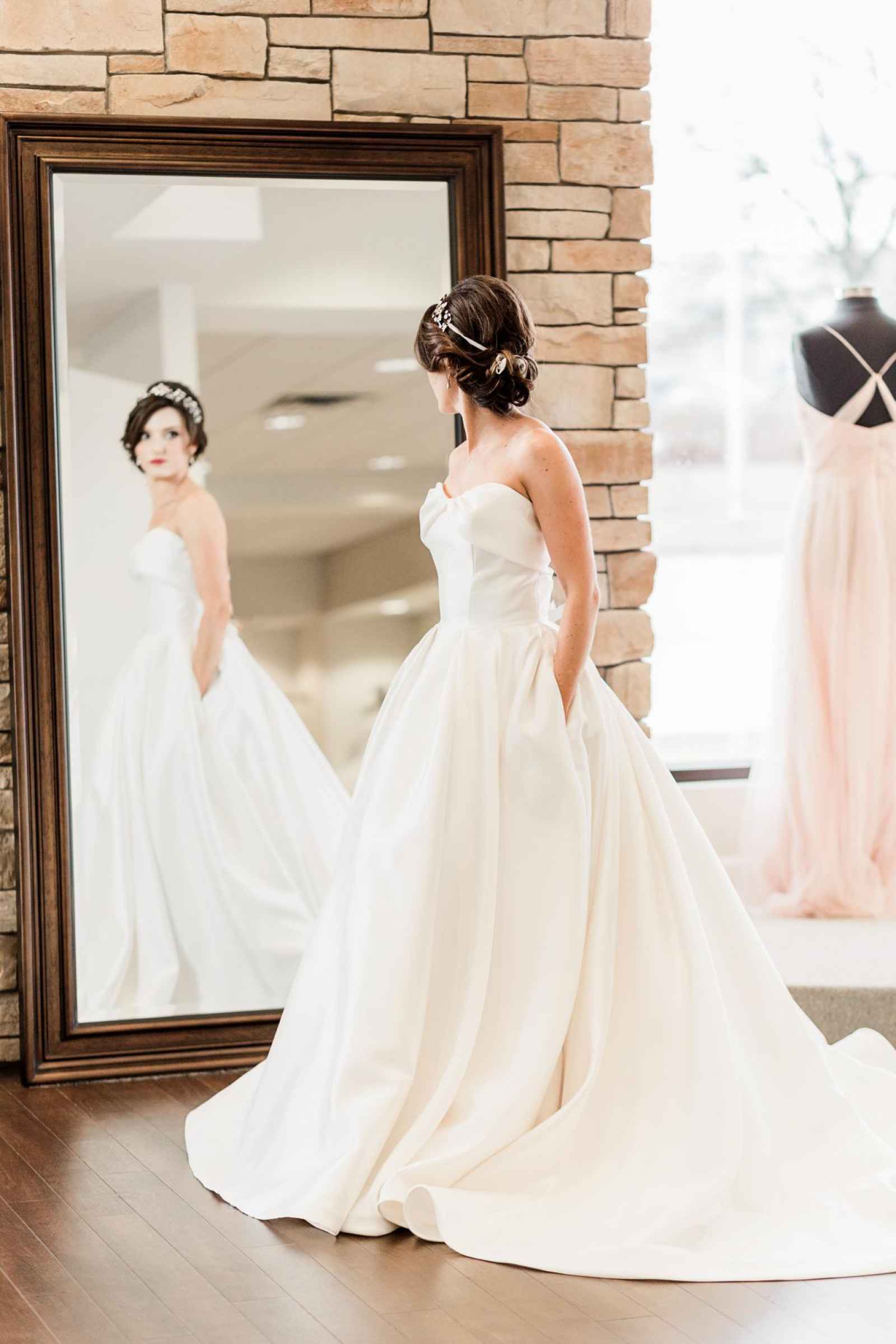 One Fine Day Bridal & Gown Boutique
5310 Coldwater Rd, Fort Wayne, IN 46825
(260) 483-8000  •  onefinedaybridalandgown.com
Photo: GEM Photography
----------------------------
Photo: Paris House of Bridal
Wide Selection
Whether or not you have a solid vision of what you are looking for, it is never a bad idea to have lots and lots of dresses to choose from—and it's even better when you can try them on all in one place. Especially if you are trying to narrow your vision, salons offering some of the largest selections in town are a great place to start. Just as many times as we hear brides saying they fell in love with the vision they had, we hear that they tried on a style of dress they never considered and it was "the one!"
For great selection, check out these locations: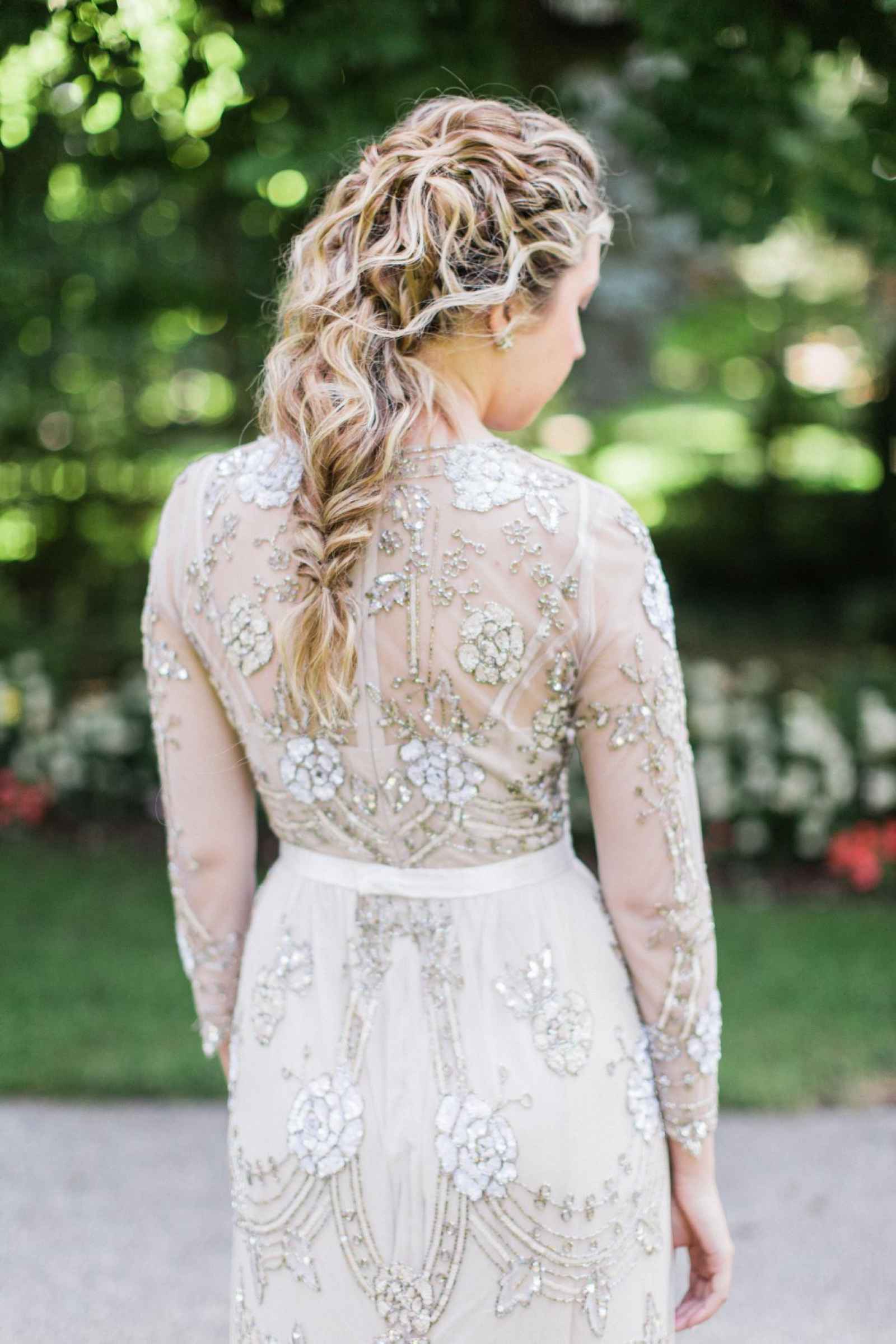 BHLDN 
8 E Walton St, Chicago, IL 60611
(312) 573-2573  •  bhldn.com/stores-chicago
​Photo: Tifani Lyn
Becker's Bridal
155 S Main St, Fowler, MI 48835
(989) 593-2595  •  beckersbridal.com
Photo: Kelly Sweet Photography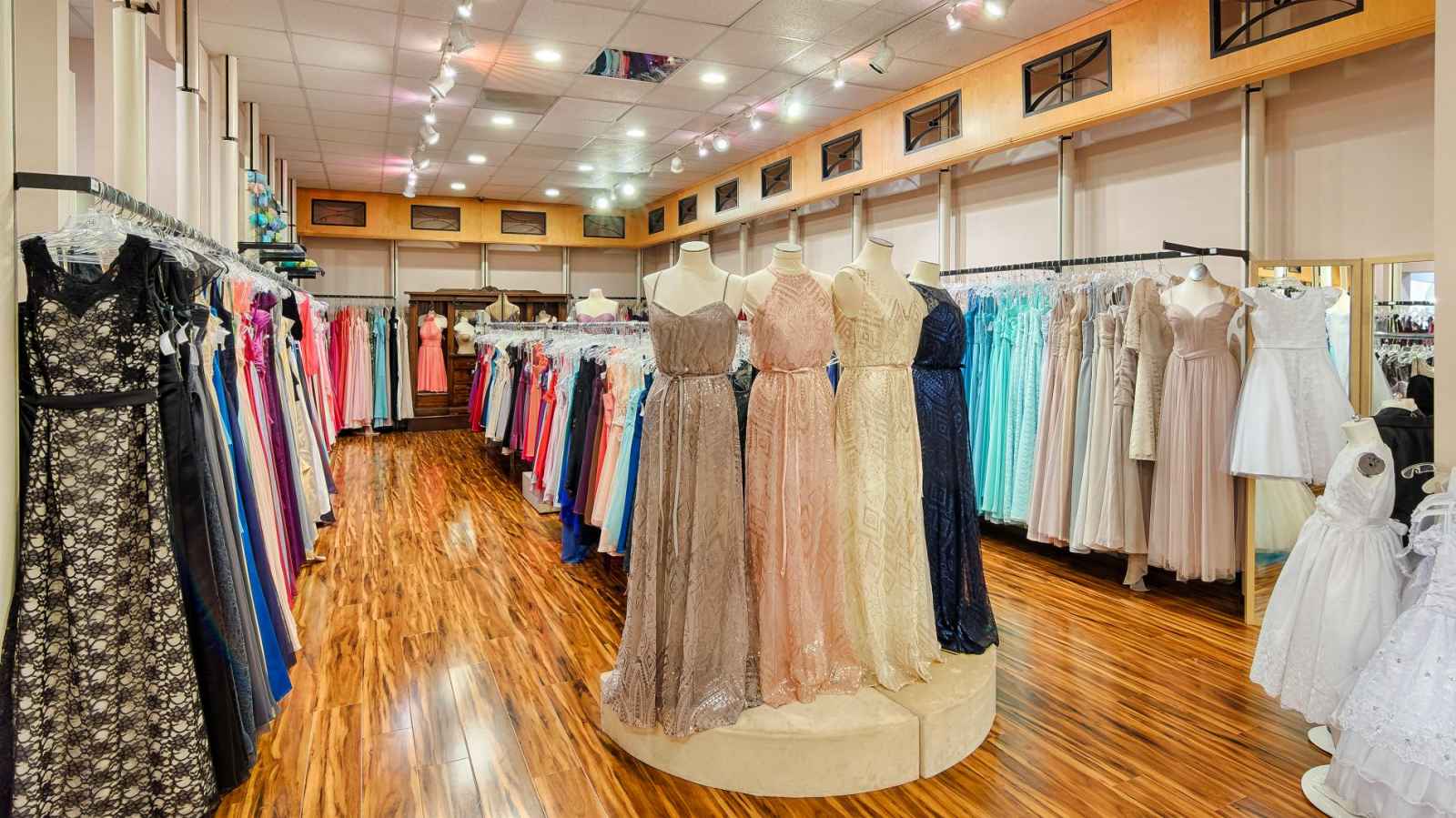 Paris House of Bridal
728 Franklin St, Michigan City, IN 46360
(219) 874-7786  •  parishouseofbridal.com
Renee Austin Wedding
1555 Plainfield Ave NE, Grand Rapids, MI 49505
(616) 224-0092  •  reneeaustinwedding.com
Photo: O'Malley King
----------------------------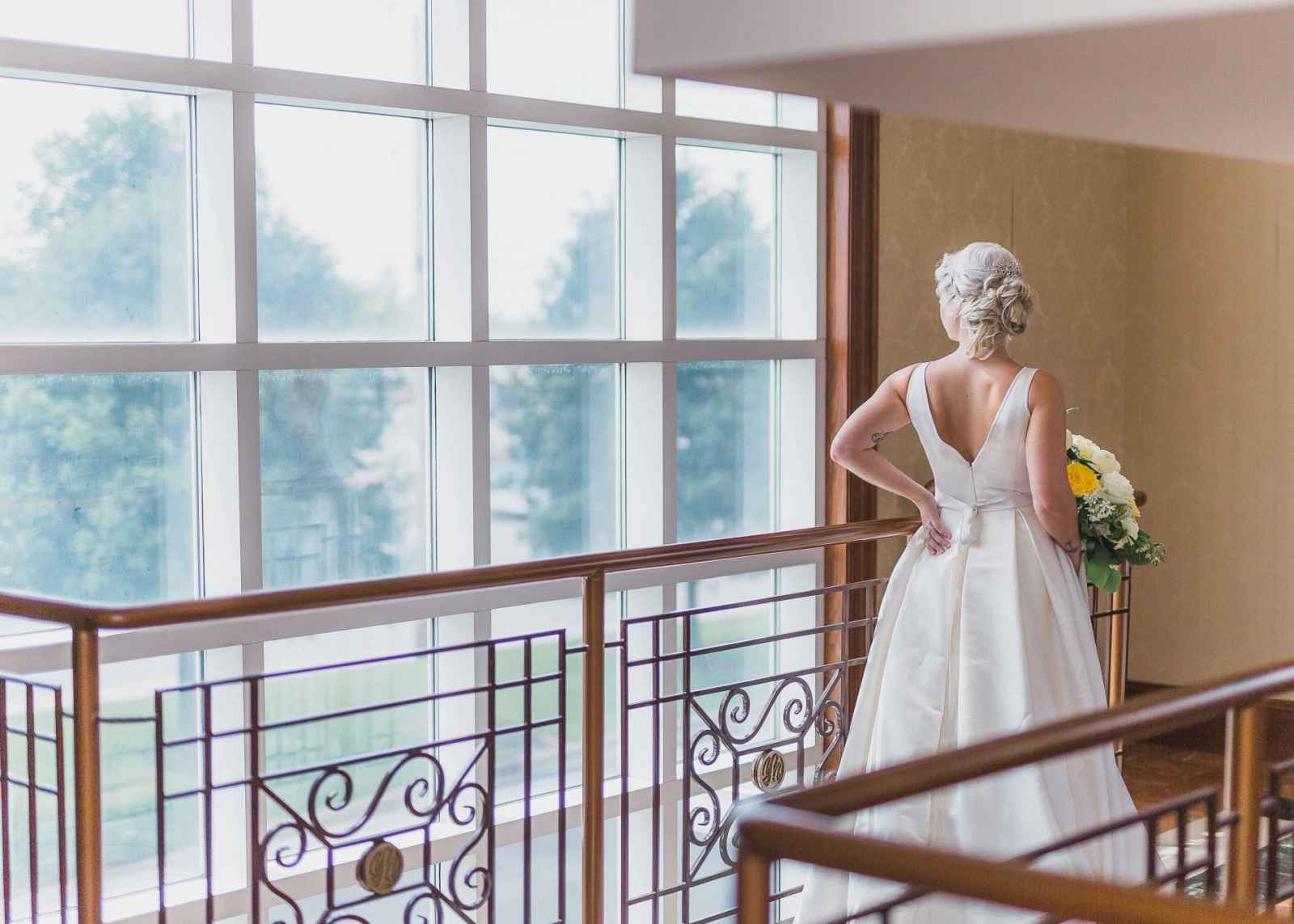 Photo: Beloved Brides, Rogue Images Photography
Customer Service
Brides-to-be certainly deserve dedicated attention. It is a well-known fact that wedding dress shopping is an important experience, and brides don't walk into a store concerned about other brides and their dresses. You want to know that finding the perfect dress is as important to the bridal shop as it is to you. Bottom line, you want to be confident in the product and process before saying "yes!" to that dress! Lucky for brides, there are salons out there that have sterling reputations when it comes to servicing brides, and you can rest assured you are in good hands when you walk through their doors.
 
For some of the best customer service around, check out these locations: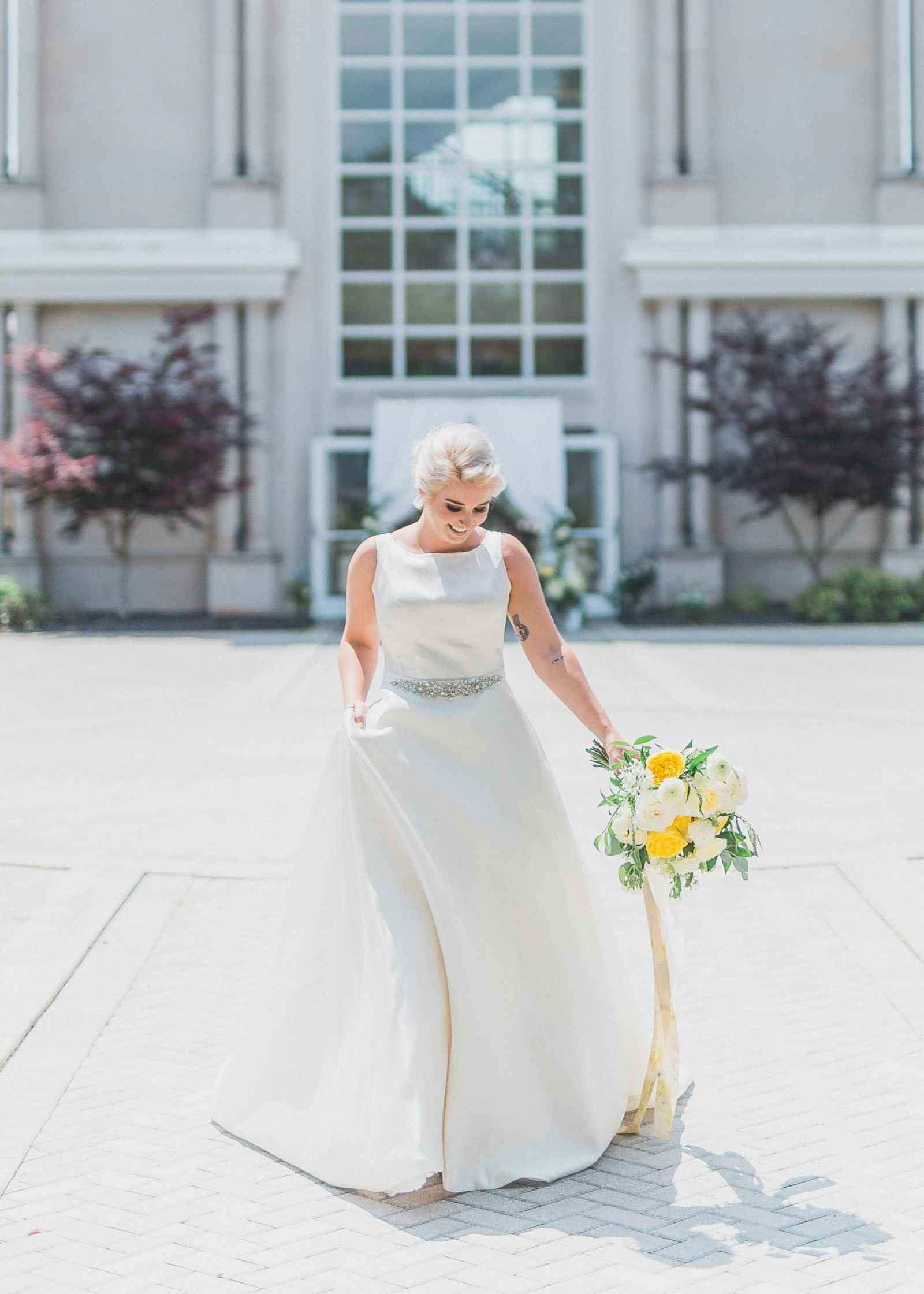 Beloved Brides
8966 E 96th St, Fishers, IN 46037
(317) 288-2903  •  belovedbrides.com
Photo: Rogue Images Photography
Bridal and Formal
300 W Benson St, Cincinnati, OH 45215
(513) 821-6622  •  bridalandformalinc.com
Photo: Amanda Fales Photography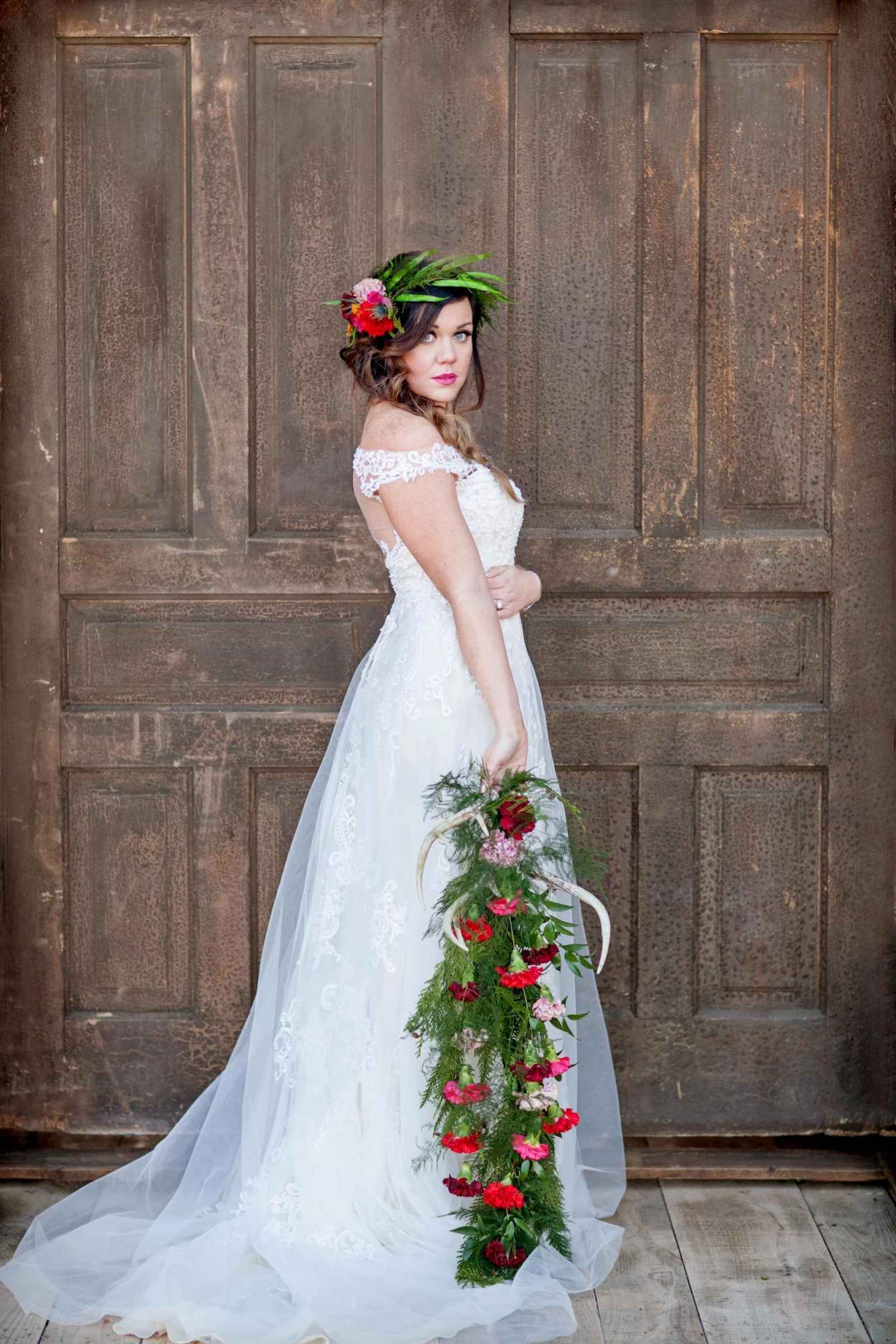 Stephenson's
211 S Main St, Elkhart, IN 46516
(574) 294-6486  •  stephensonsofelkhart.com
Photo: OMG Photography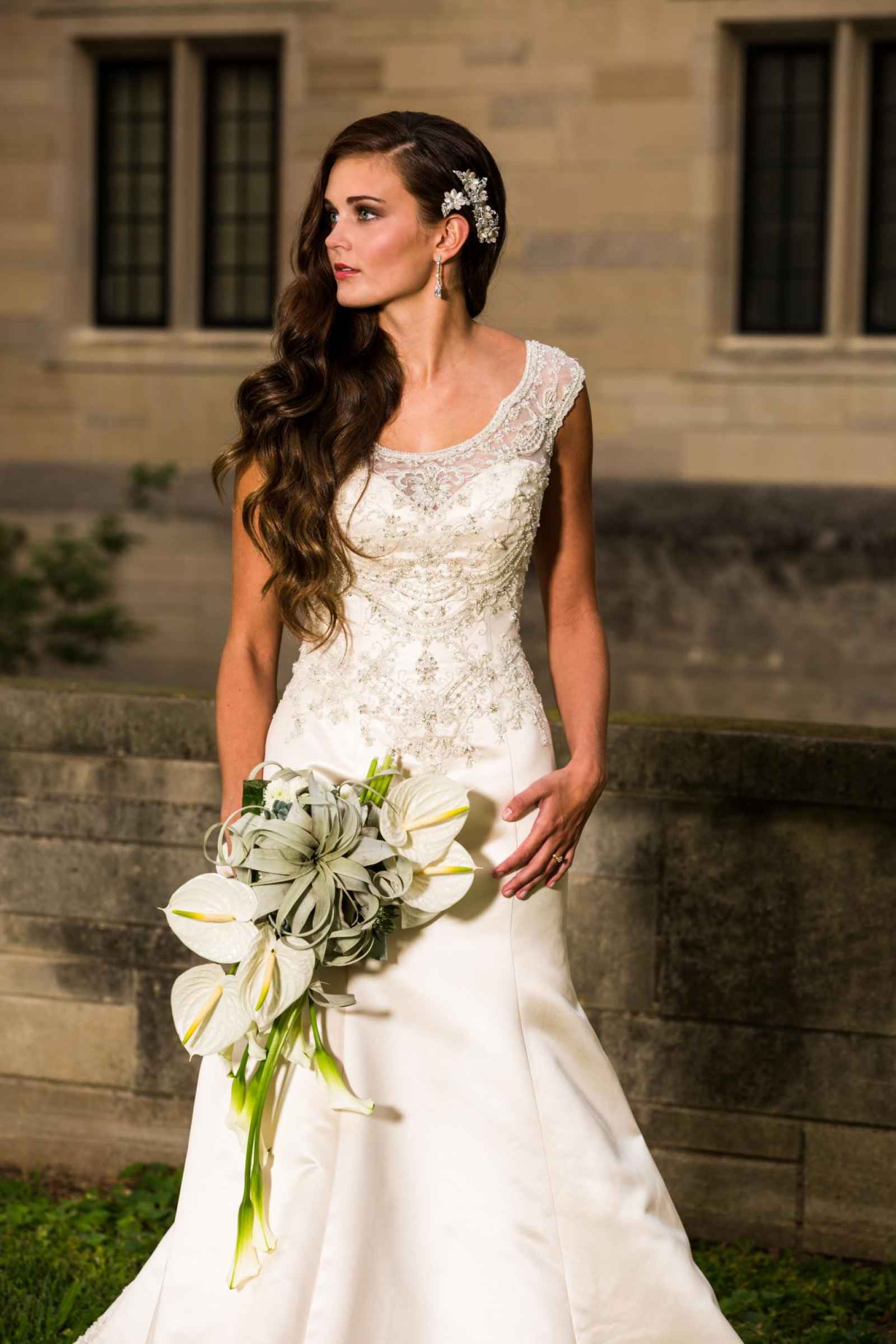 That Special Touch Bridal Boutique
544 Washington St, Columbus, IN 47201
(812) 375-2223  •  specialtouchbride.com
Photo: KLM Photography
----------------------------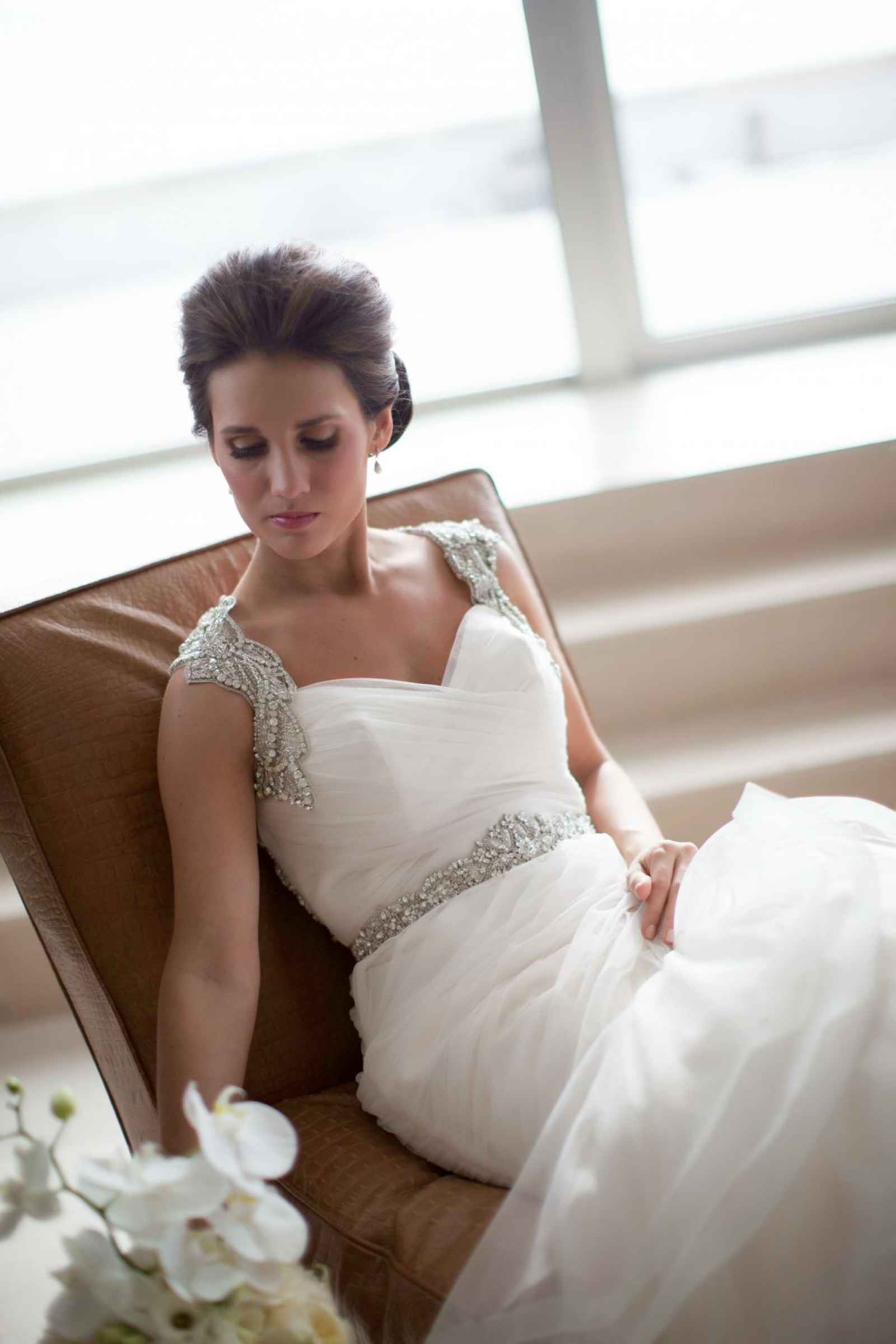 Photo: Marie Gabriel Couture Bridal, Molly Connor Photography

Designer Brands
From Hayley Paige to Monique Lhuillier and every designer in between, some brides spy and fall in love with a designer long before their wedding day. Whether or not you have a specific dress in mind or are swooning over a designer in general, it is worth it to you to do your research and figure out which bridal salons carry which designers and where you can try on your dress (or dresses) of choice. Even if you don't have a specific designer in mind, communicate the look and vision you want, and these salons will help you nail it.

Looking to fulfill your designer dress dreams? Consider these salons: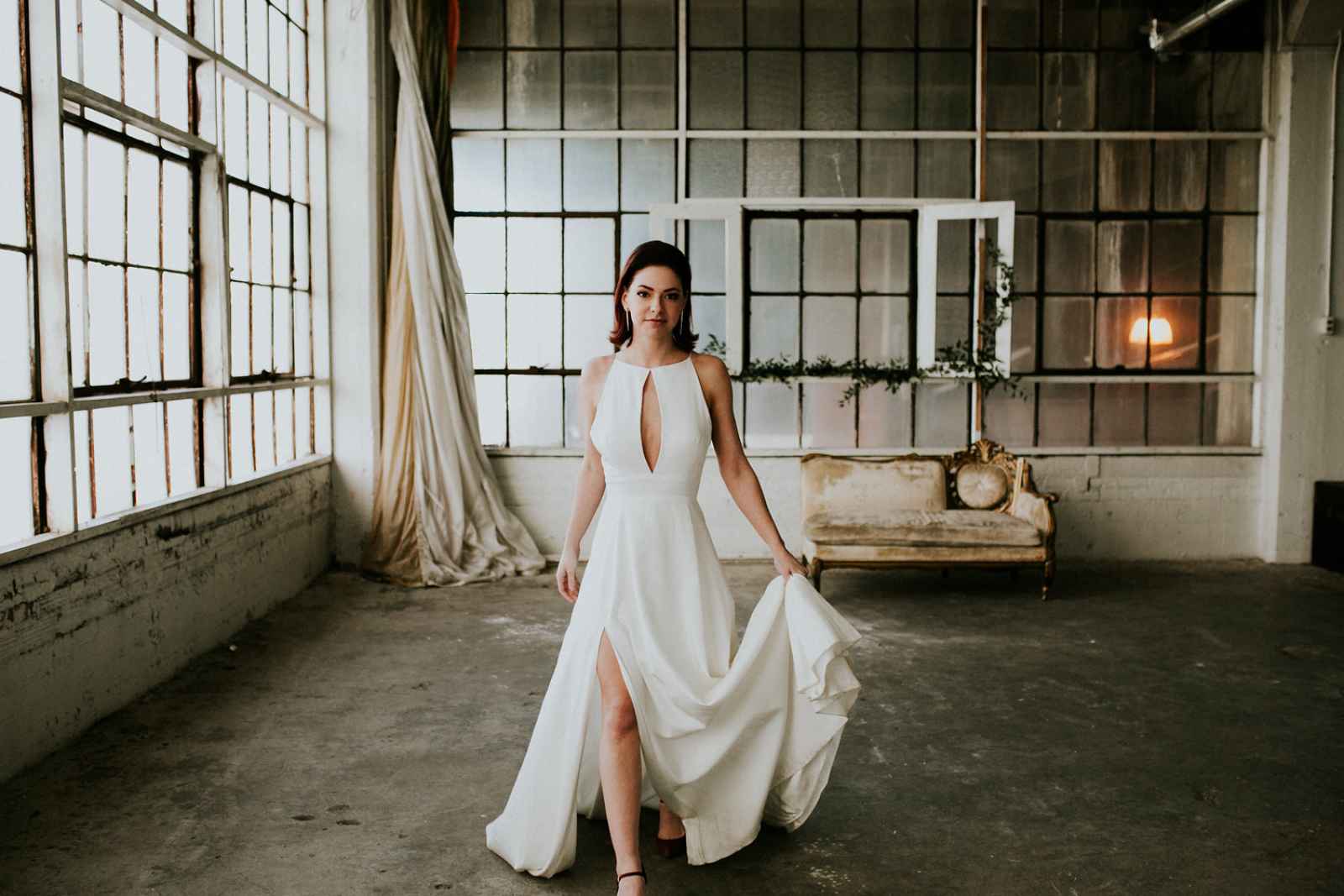 Detroit Bridal House
17576 Parkside St, Detroit, MI 48221
(248) 763.9891  •  detroitbridalhouse.com
Photo: Erin Hannum Photography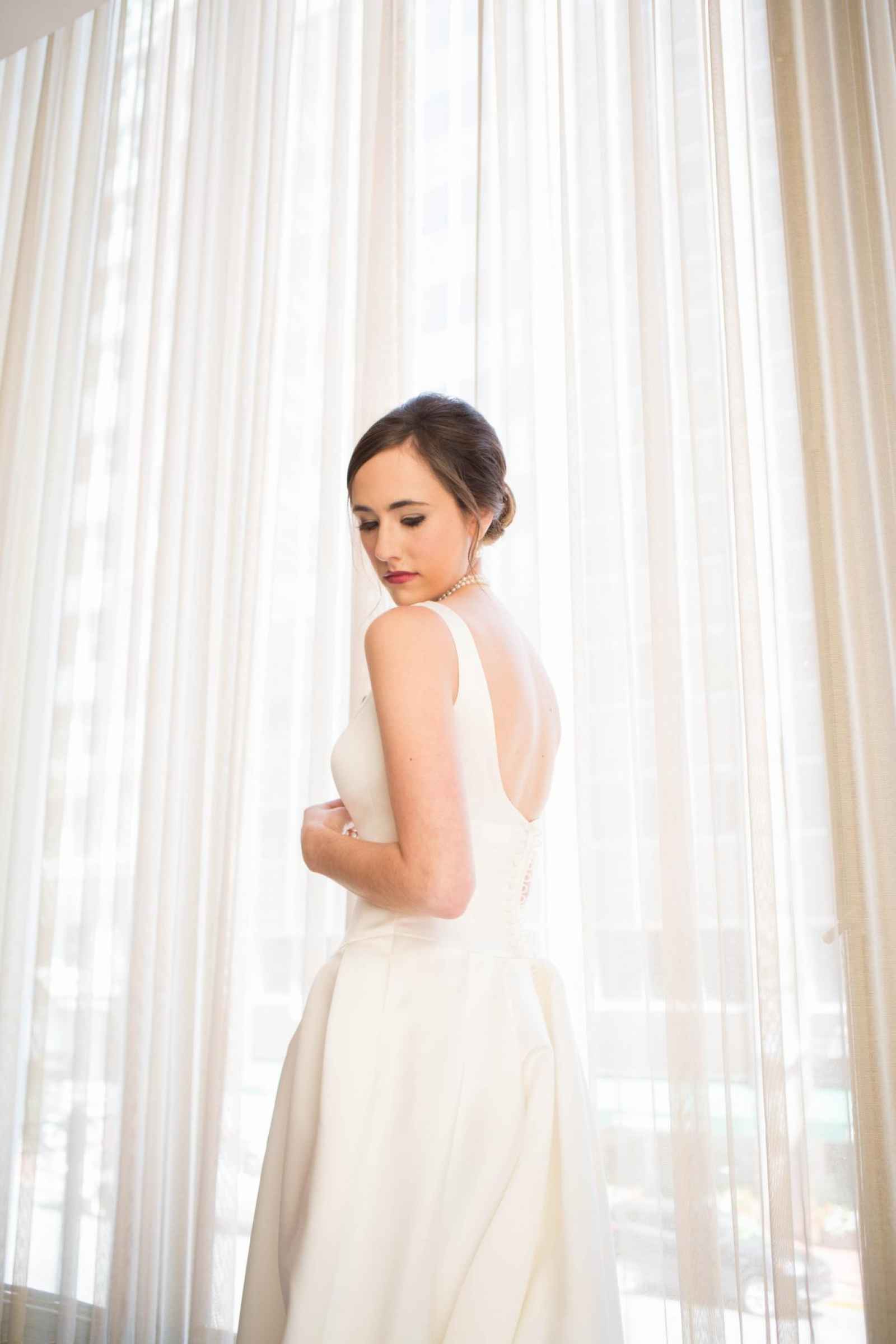 Marie Gabriel Couture Bridal
5252 E 82nd St, Ste 201, Indianapolis, IN 46250
(317) 849-3333  •  mariegabrielcouture.com
Photo: Conforti Photography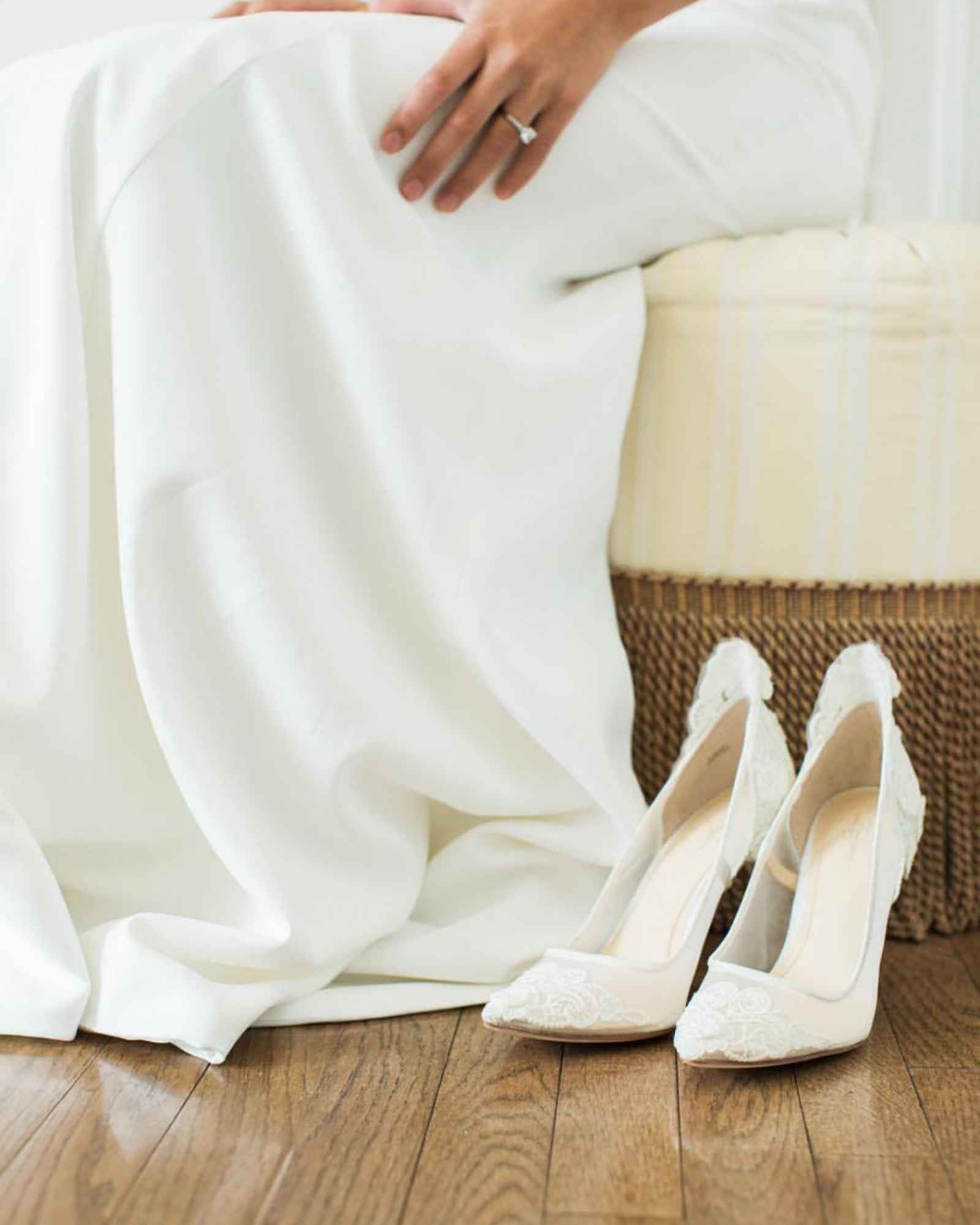 Modern Trousseau
300 W Chestnut St, Louisville, KY 40202
(502) 749-4773  •  moderntrousseauky.com
Photo: Jeff & Michele Fine Art Wedding Photographers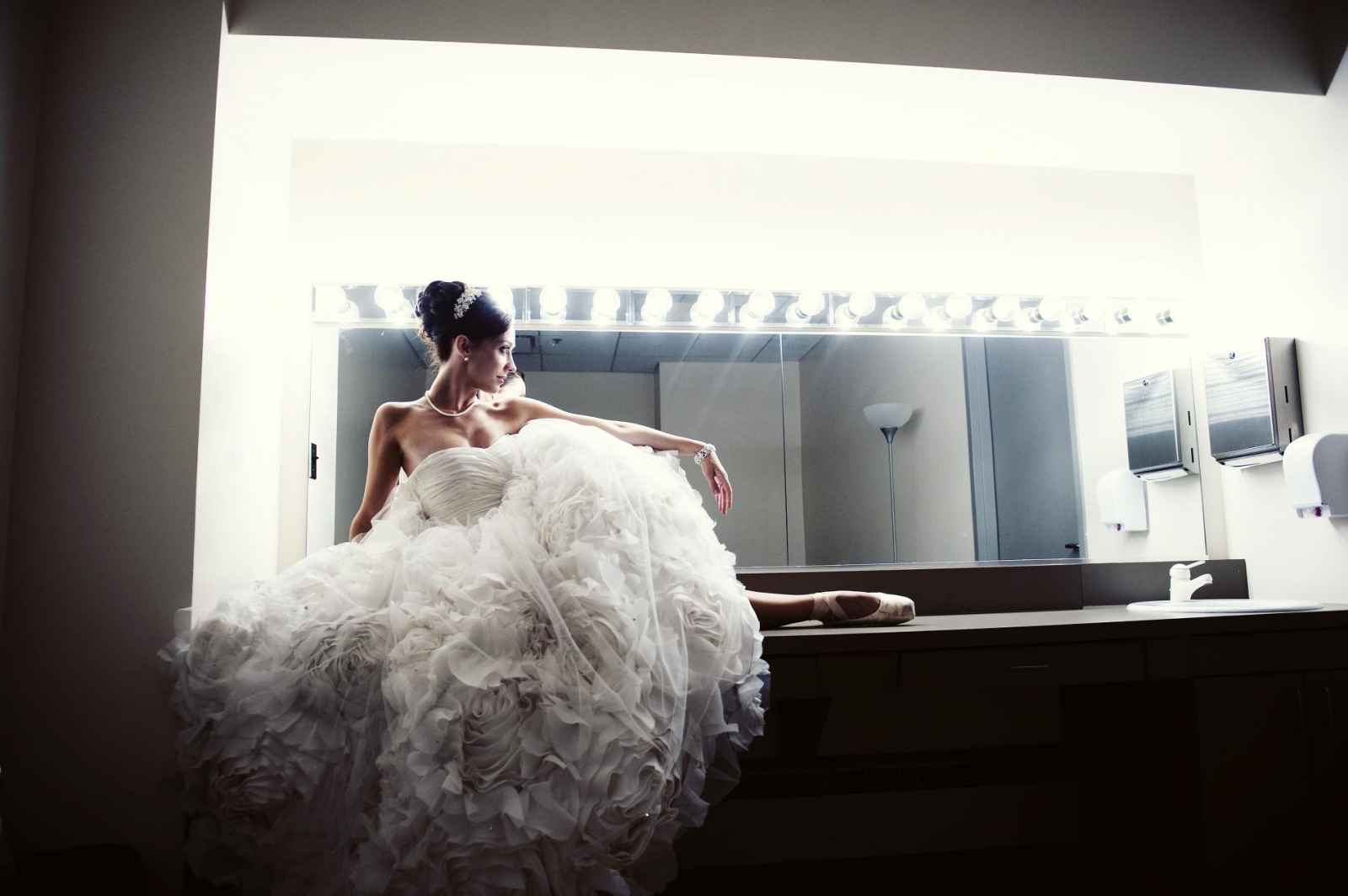 Ultimate Bride
106 East Oak St, Chicago, IL 60611
(312) 337-6300  •  ultimatebride.com
Photo: Fellici Studio
----------------------------
Photo: The Wedding Studio, Sugar & Lace Studio

Location
Location. Location. Location. Especially when you are dead-set on making the most of your time with your hand-selected squad on the shopping day of your dreams, you need to keep location in mind. Are people traveling in for you in which they will need accommodations? Is there more than one shop in the area? Does the city or salon itself offer other bridal resources that will allow you to make the most of your experience? Major cities draw brides from near and far because of the great bridal salons they have to offer. Just take one step into one of these locations, and you will understand why.
 
Looking for a great bridal salon in a great location? Check these out: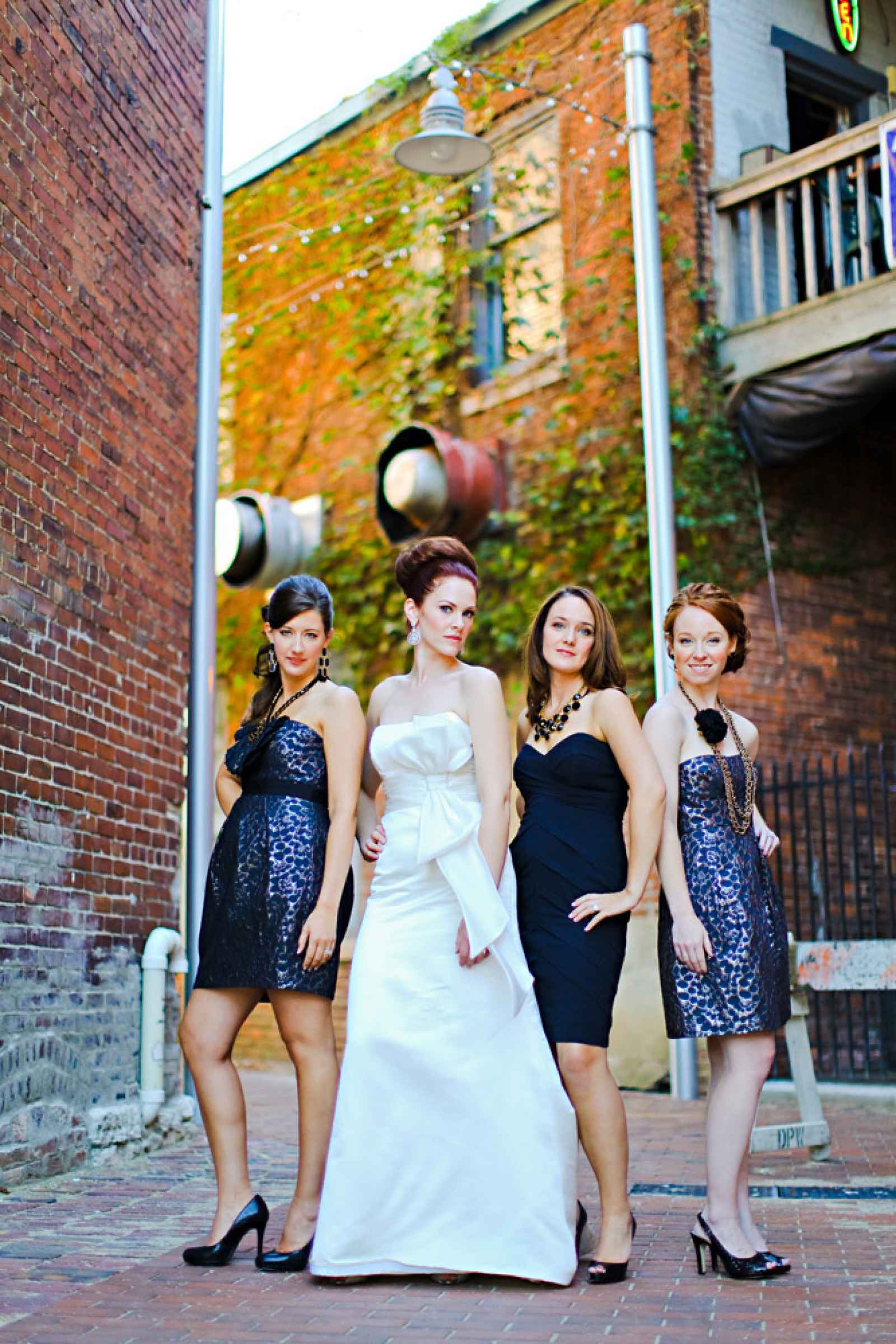 Belle Vie Bridal Couture
214 W Erie St, Chicago, IL 60611
(312) 751-2222  •  belleviebridalcouture.com
Photo: Jessica Strickland Photography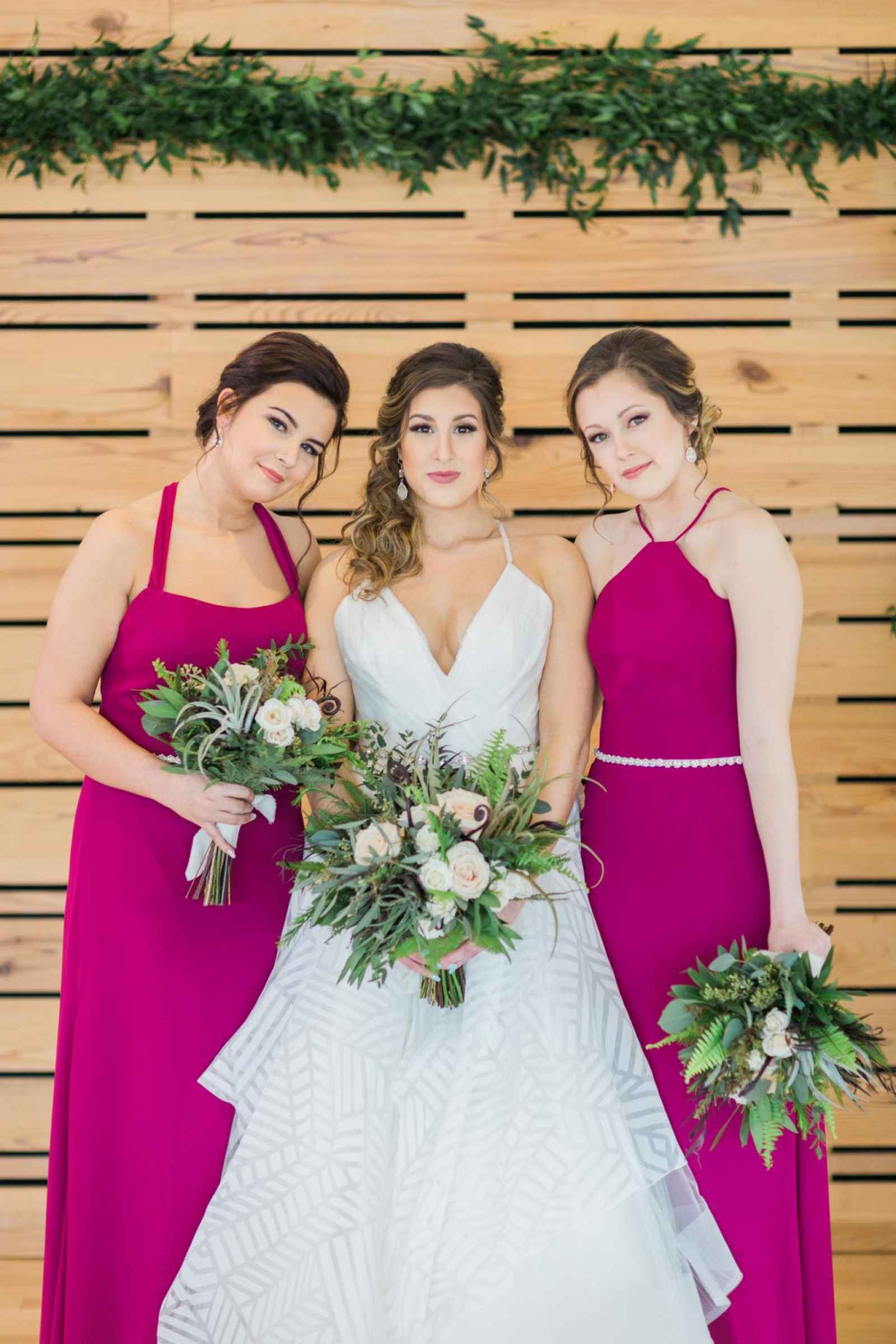 Bianka Bridal
125 Ottawa Ave NW, Grand Rapids, MI 49503
(616) 235-9300  •  biankabridal.com
Photo: The Jon Hartman Photography Co.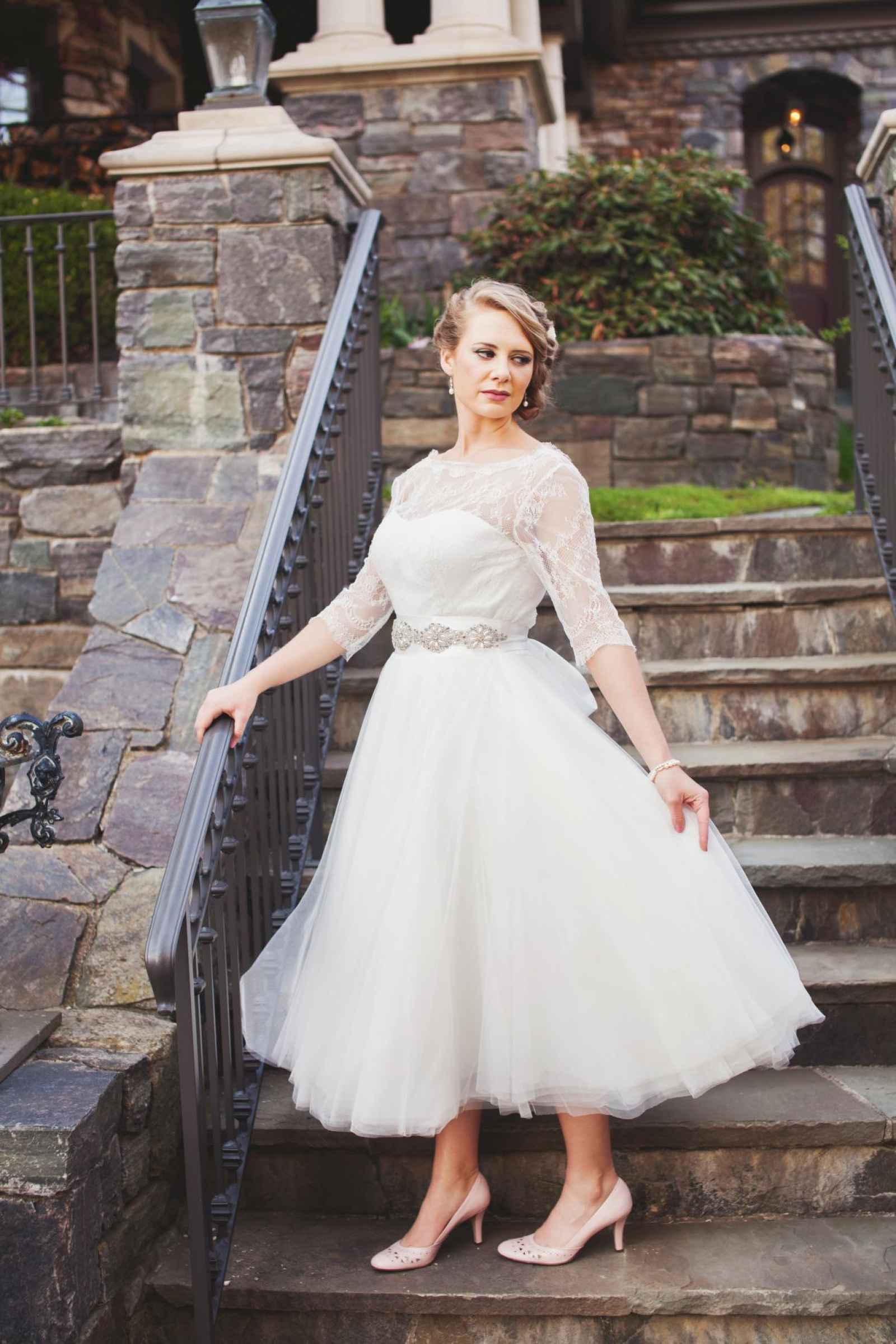 The Bride to Be
7763 Coldwater Rd, Fort Wayne, IN 46825
(260) 745-8000  •  thebridetobeonline.com
Photo: Adventure Photo Stories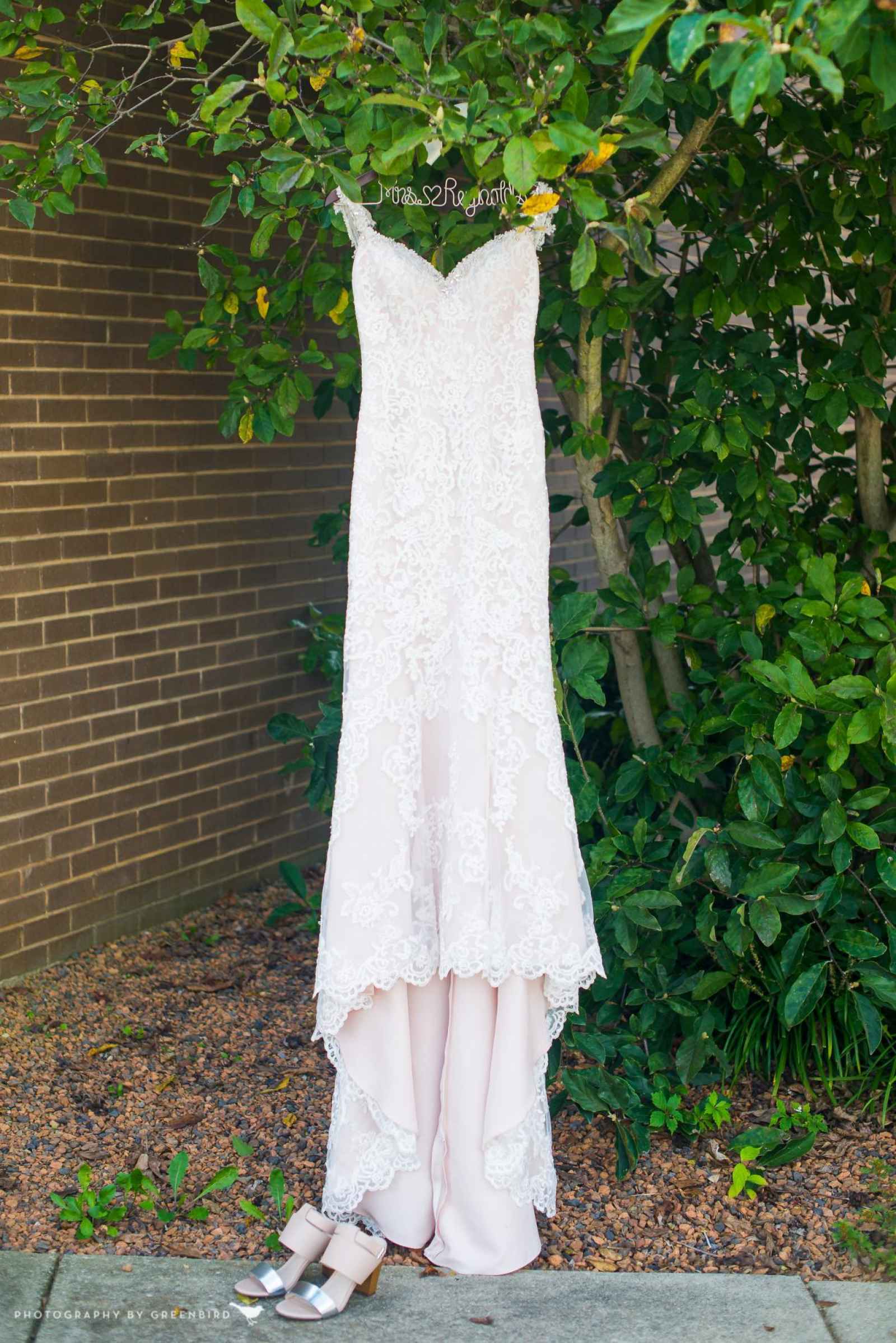 Rebecca's Wedding Boutique
159 Chenoweth Ln, Louisville, KY 40207
(502) 895-4627  •  rebeccasweddings.com
Photo: Photography by Greenbird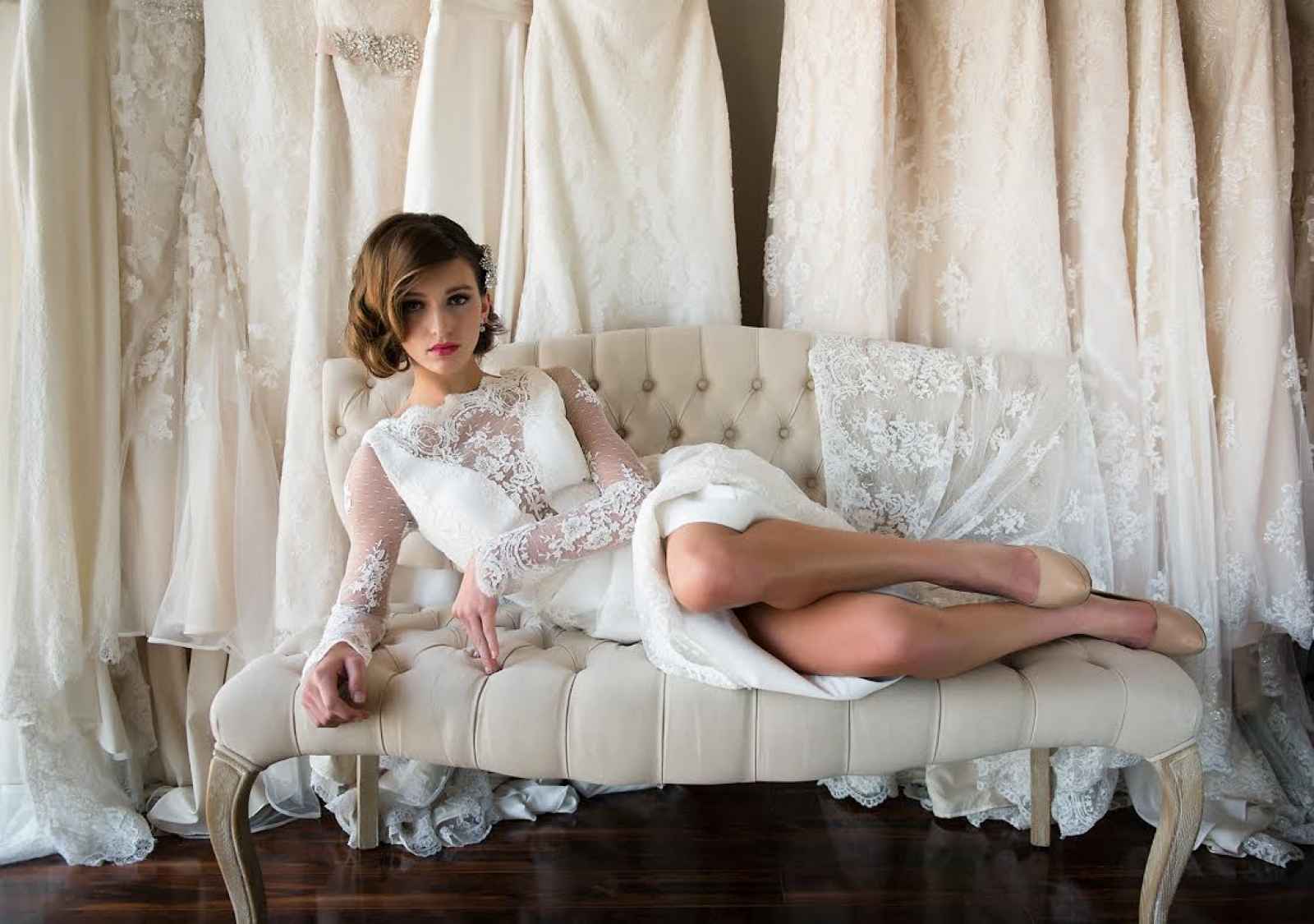 The Wedding Studio
14250 Clay Terrace Blvd, Ste 120, Carmel, IN 46032
(317) 815-2000  •  theweddingstudios.net
Photo: Sugar & Lace Studio
----------------------------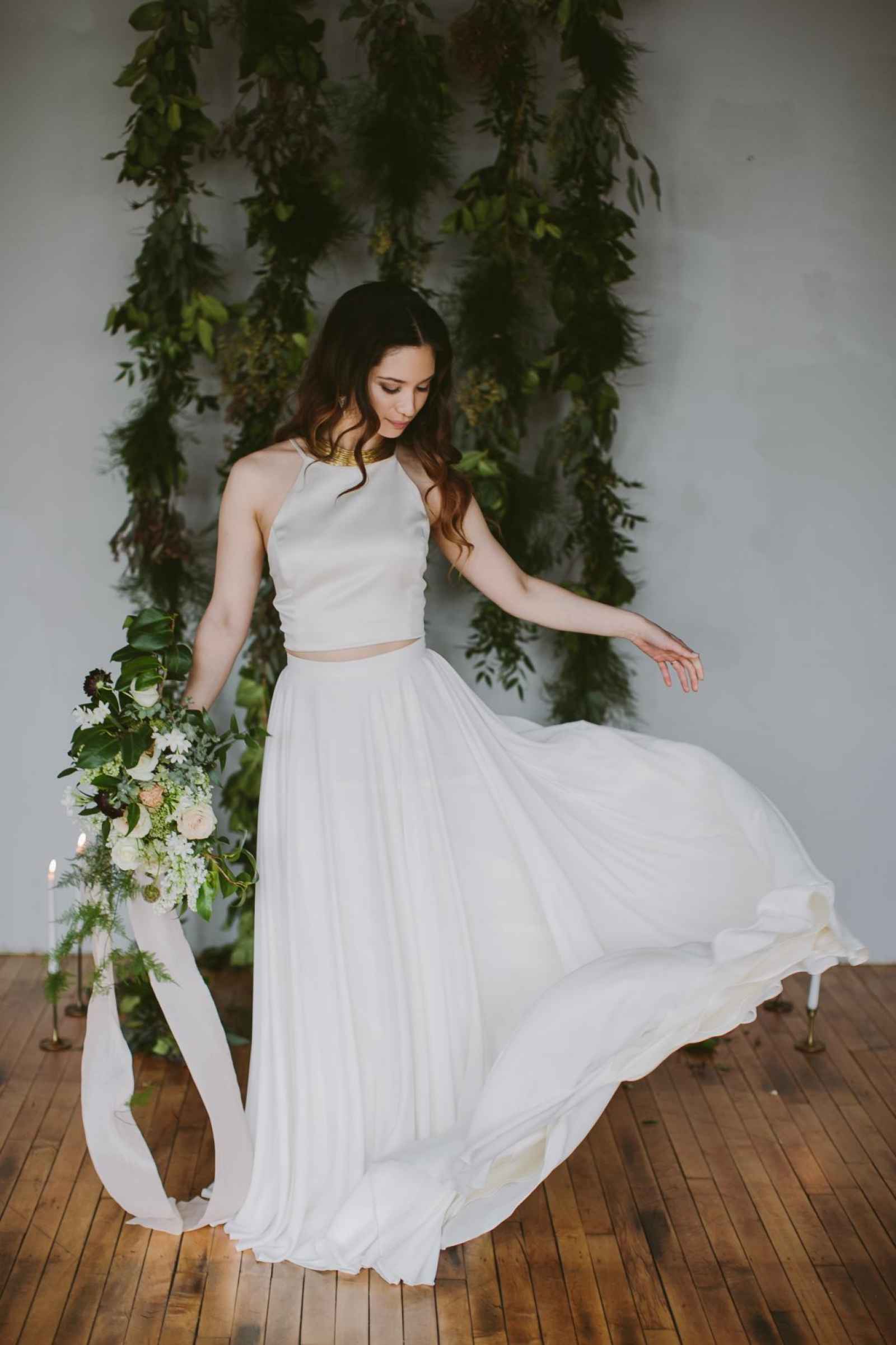 Photo: Spring Sweet, Jill DeVries Photography
Custom & Offbeat
There's a lot that can be said of the unique or understated bridal salons, offbeat, eclectic bridal houses and one-of-a-kind shops. They boast some of the most gorgeous dress finds around. Some places are so unique, in fact, we needed a category just like this to describe them. Whether it's an unknown designer you have fallen in love with or a certain style of dress, these are just the right bridal salons you need to satisfy your tastes.
Desire something unique or offbeat? Don't miss these stops:
Bloomington Stitchery
421 E 3rd St, Ste 7, Bloomington, IN 47401
(812) 269-8781  •  bloomingtonstitchery.com
Photo: Lynette Weber Photography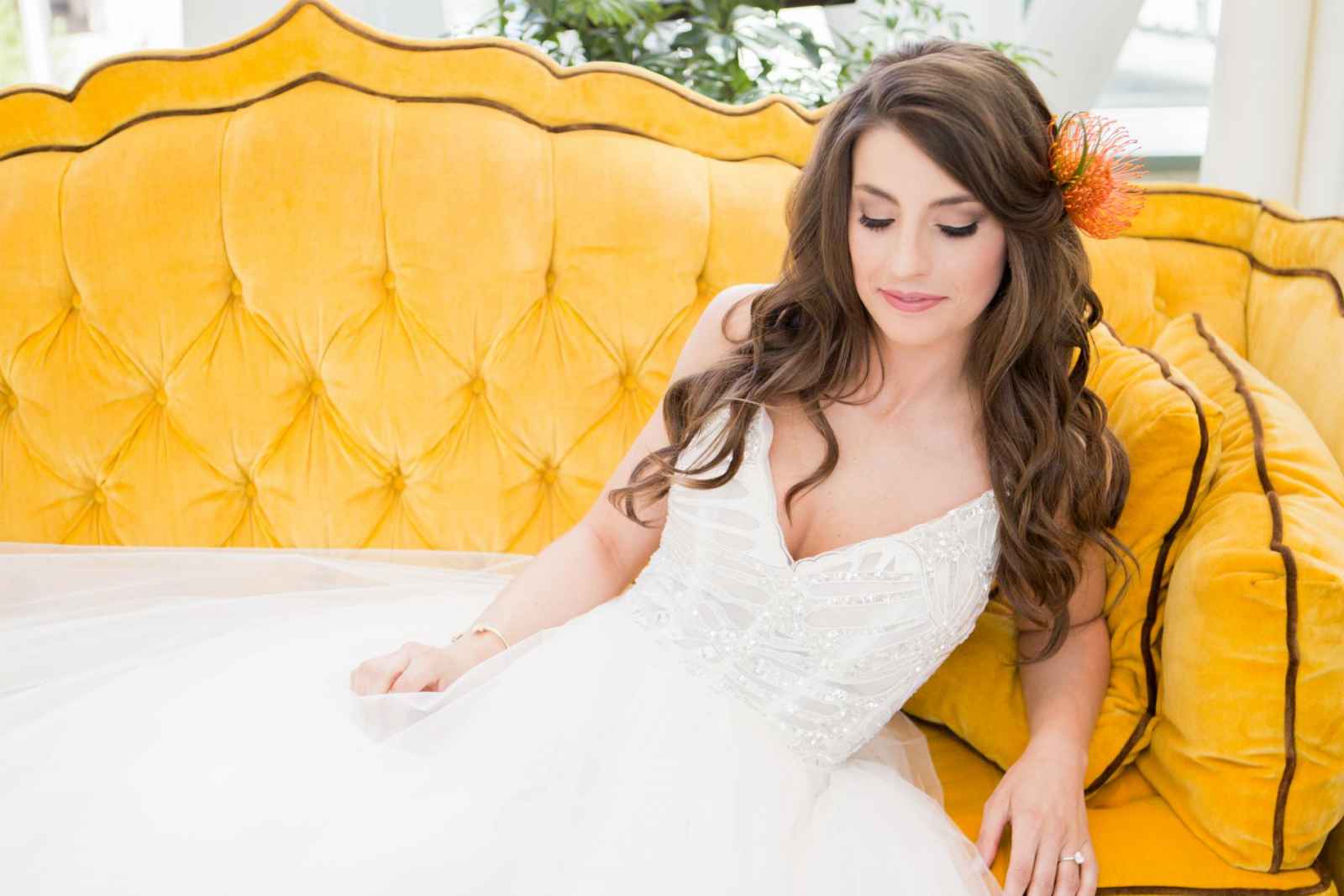 LUXEredux Bridal Salon
1101 E 54th St, Indianapolis, IN 46220
(317) 384-1034  •  luxereduxbridal.com
Photo: Conforti Photography
Meringue
2207 W Roscoe, Chicago, IL 60618
(872) 206-8182  • meringuevintage.com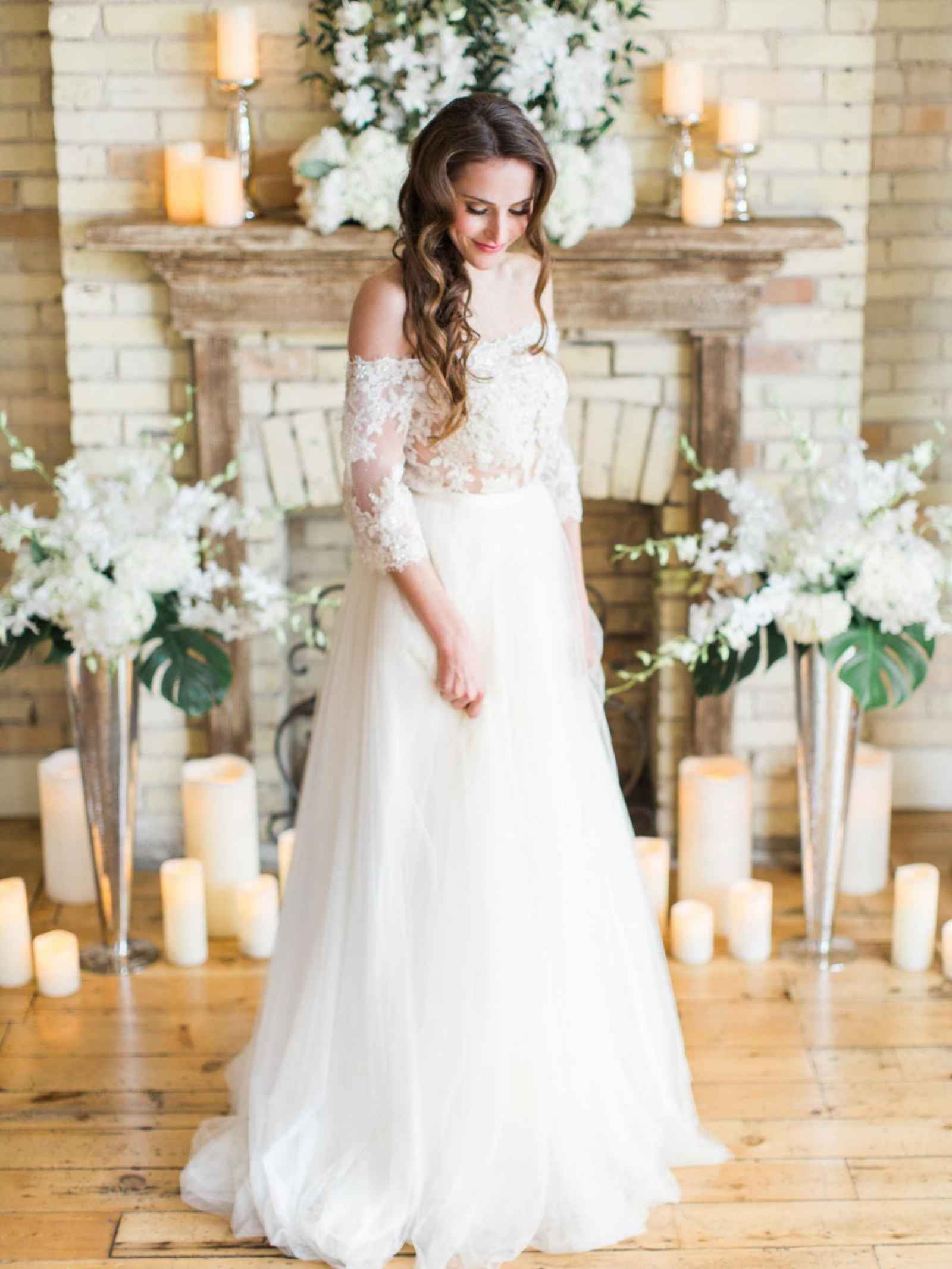 Spring Sweet
56 E 8th St, Holland, MI 49423
(616) 355-1433  •  springsweet.com
Photo: Samantha James Photography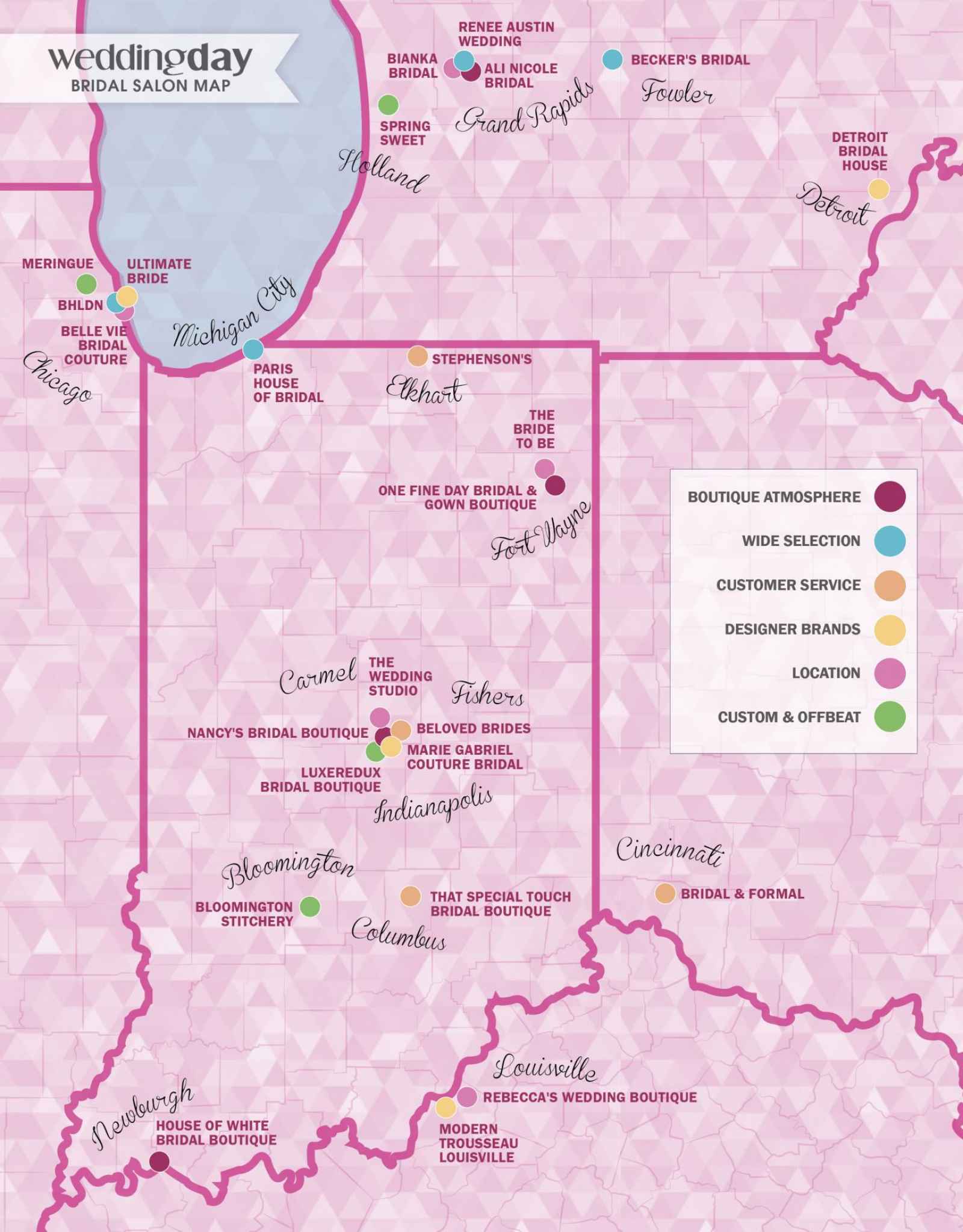 have wedding dress fever? 
Find more dress vendors here!
 
are you a wedding extraordinaire?
Join WeddingDay Magazine in inspiring brides by partnering with us! See how here.