I love the holiday season. It's fun getting caught up in buying the tree, shopping for holiday parties, buying presents, and spending time with friends and family, and of course trying to stay on track with loving the weight we are at for our wedding day! With all of the things you need to manage during the holidays wouldn't it be nice if your weight wasn't one of them? Around the holidays, sticking to our exercise program or eating healthy sometimes gets pushed to the bottom of our holiday list. I used to get distracted by sampling all the treats and browsing the perfect gifts instead of going on a hike or prepping my healthy meals for the week. I have learned from experience that with a little bit of planning, you can engage in some simple healthy behaviors that will make you feel confident and vibrant all throughout the holidays to the new year.
1. Don't stop moving!
I know it might be hard to fit in that hour at the gym at the end of the day, but during the holiday season it is very important to keep moving. I noticed that with my busy holiday schedule, I was still able to move at a brisk pace by shopping, decorating, and even all of the cooking. Last year I parked my car further than the mall and got in a 20-minute walk, Then carrying the bags back actually felt like a mini work out. If you can muster the time, try and set a weekly walk with friends. My friend Natasha Freutel, owner of FitMamasb.com, gets me in gear with our weekly walk. It's nice to share a moment with a friend. It's good for the soul and you can even share holiday recipes!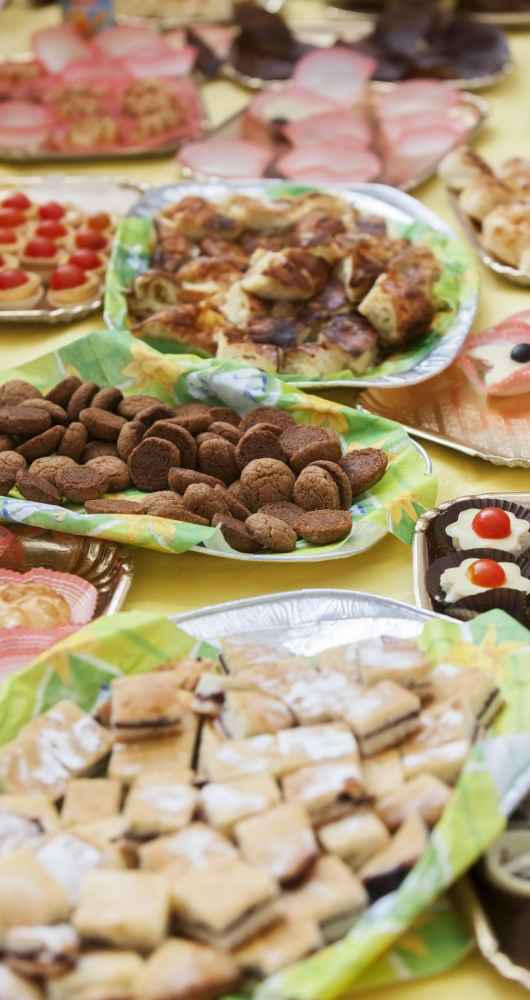 2. Try to limit yourself to one treat per day
Each week in December it seems that there is always a celebration to attend or a dinner with friends or family that includes delicious tempting foods. I make sure to only have one treat per day (don't go for the cookies, cheeses, and eggnog... try just one). When I do indulge, I savor the moment and eat mindfully. I am aware of the smells, tastes, and feelings that this delicious treat is invoking in me. It's the holidays...don't restrict, instead allow yourself this one treat and you won't feel like you're missing out on all the fun.
3. Don't be tardy for the party...or go hungry either
One of the biggest mistakes I used to make during the holidays was to go to parties hungry. This made it very hard to keep my eating in check when I got to the event. All I could think about was how hungry I was and didn't enjoy my time with friends and family until I had something to eat. If I would have had a small healthy snack before the party, it would have made it a lot easier to not over-eat and I could have enjoyed the company instead of focusing so much on food.
4. Just one eggnog please
One of the easiest ways that people put on extra weight during the holidays is by drinking their calories. I know parties are a fun time to drink the mulled cider and have a few eggnogs. Please be mindful of the fact that these sweet beverages are not a good source of energy to make you feel full and satisfied, rather they help to pack on the extra pounds quickly. Instead, try drinking mindfully. Have a glass of wine and drink it slowly. Observe the beautiful color, explore the different flavors and try to guess what fruits and other ingredients are in the wine. Think of the process from start to finish and all the work it took to bring this wine into your hands. I love imagining the vineyards of the beautiful San Ynez Valley and how this glass of wine in my hand started from a tiny seed. It puts a lot into perspective and helps you enjoy your beverage slowly and mindfully.
I hope these tips help you stay on track with your bridal wellness goals this holiday season. Take time to enjoy your family, friends, and food in this beautiful city we live in. I hope you have a joyful, mindful, and peaceful holiday season!
****
Creator and founder of Mindful Bride to Be, Collin Christine is on a mission to help women have a positive body image, for their wedding day and beyond. She is a licensed Marriage, Family Therapist and coach specializing in body image, emotional eating, and mindfulness. She has a Masters in Clinical Psychology and is certified from the Centre for Dieting and Eating Disorders. She is the author of "How I Broke Free From Dieting" and "The Remindful Food and Mood Journal." Collin is a regular contributor to several highly trafficked lifestyle magazines and health and wellness media outlets. She is based in Santa Barbara, CA, but coaches people from all over the world helping them improve their relationships with food and body. Want to To learn more about Collin McShirley and the Mindful Bride to Be team. Visit 
www.mindfulbridetobe.com. Here you will have everything you need from fitness with Natasha Freutel and Melissa Costello for Nutrition.
are you a bride-to-be?
Obsess and plan with us on weddingday-online.com. Let's get started!
 
are you a wedding extraordinaire?
Join WeddingDay Magazine in inspiring brides by partnering with us! See how here.