The smaller elements of your wedding can sometimes be the hardest to find. Do you need table games for guests? Accessories for your hair? A guest book? A welcome sign? Or another piece of décor in order to tie together your overall look? These pieces can often make or break your wedding atmosphere and many brides want to incorporate them, but don't know where to find them. Luckily, there are many artisans from our hometowns across the Midwest who are designing beautiful, handmade pieces for every aspect of your wedding! Here are 8 artisans around the Midwest that you need to know about.
All About Impressions
Creating in: Milwaukee, Wisconsin
etsy.com/shop/AllAboutImpressions  •  [email protected]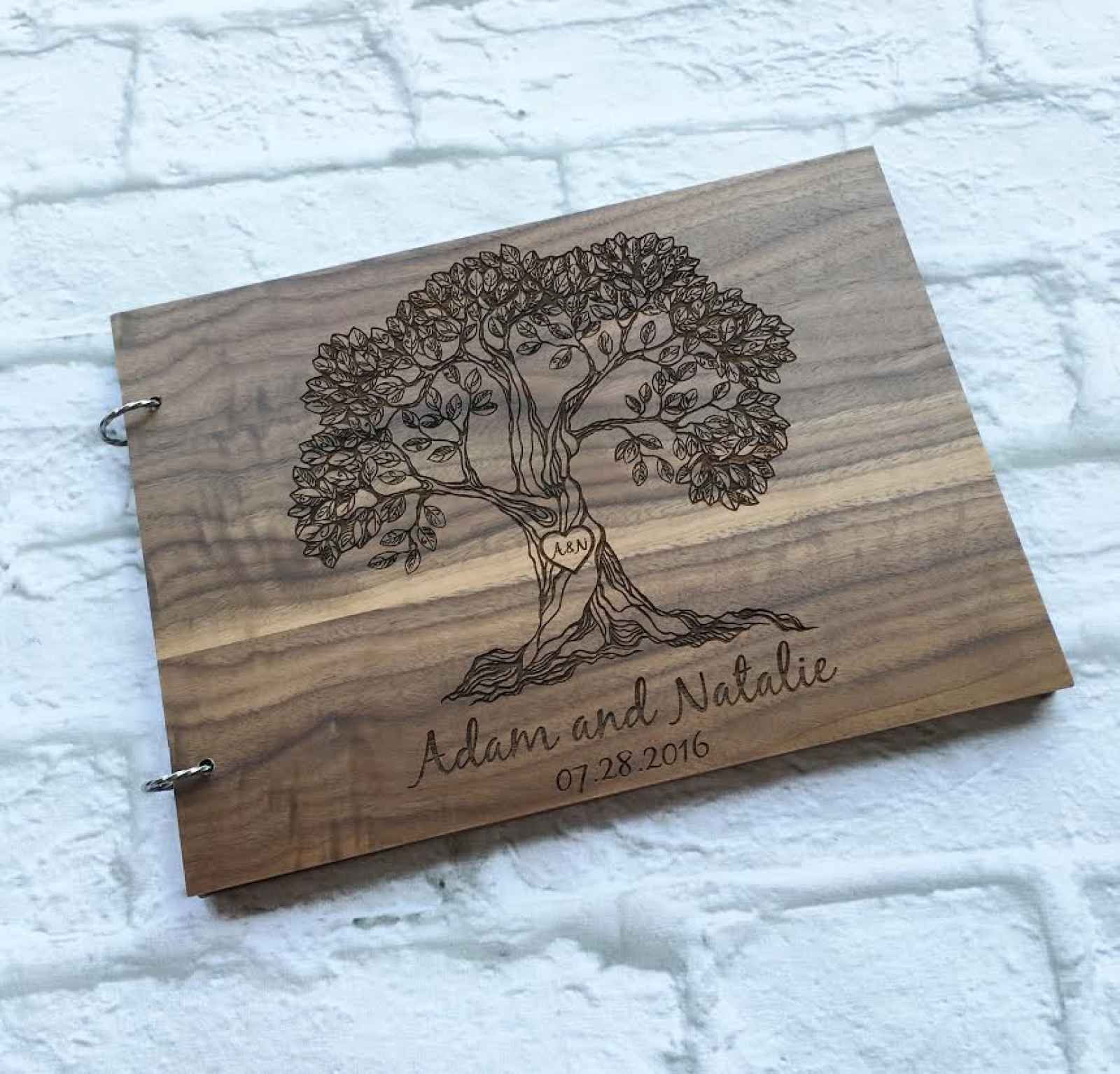 About the Product: All About Impressions' unique, handmade guest book will keep precious memories of your special day. Their wedding guest book is enclosed in a wooden cover with French mill blank sheets. It is personalized via laser engraving and made with love just for you!
About the Artisans, Annie & Sandy: Behind All About Impressions are two sisters, Annie & Sandy, who started their journey as a hobby. They instantly fell in love with the art of engraving personalized gifts and wedding mementos. Little did they know, there is a great love out there for personalized items, so their hobby turned into a full-time job of etching love and happiness for others.
Adorning Oaks
Creating in: Indianapolis, Indiana
etsy.com/shop/AdorningOaks  •  adorningoaks.com  •  [email protected]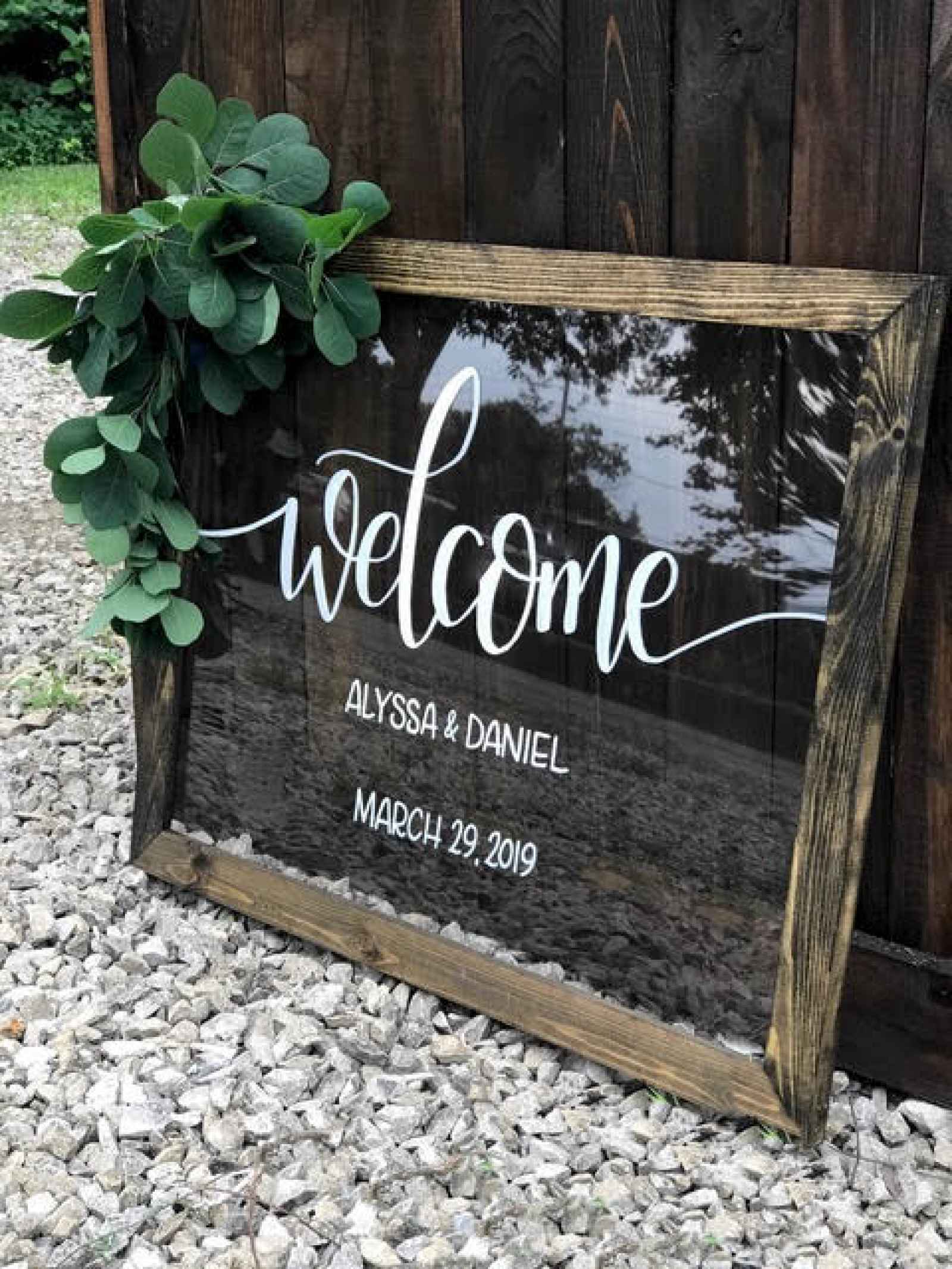 About the Product: This welcome sign comes in two sizes (12" by 18" and 18" by 24"). It sits nicely on an easel or it can lean against a wall at the entrance to the ceremony and/or reception. The cherry on top? This sign makes for awesome wall décor in your new home after your big day!
About the Artisans, Haley & Adam: Adorning Oaks was started in 2016 by owners, Haley & Adam Bechtel. Currently, Adorning Oaks is fully operated out of their home on the north side of Indianapolis. They are in the process of renovating a studio/workshop for an exclusive spot to create products for people in love!
Paper Peach
Creating in: Carmel, Indiana
etsy.com/shop/PaperPeachShop   •  paperpeach.com  • instagram.com/paperpeachshop  •  [email protected]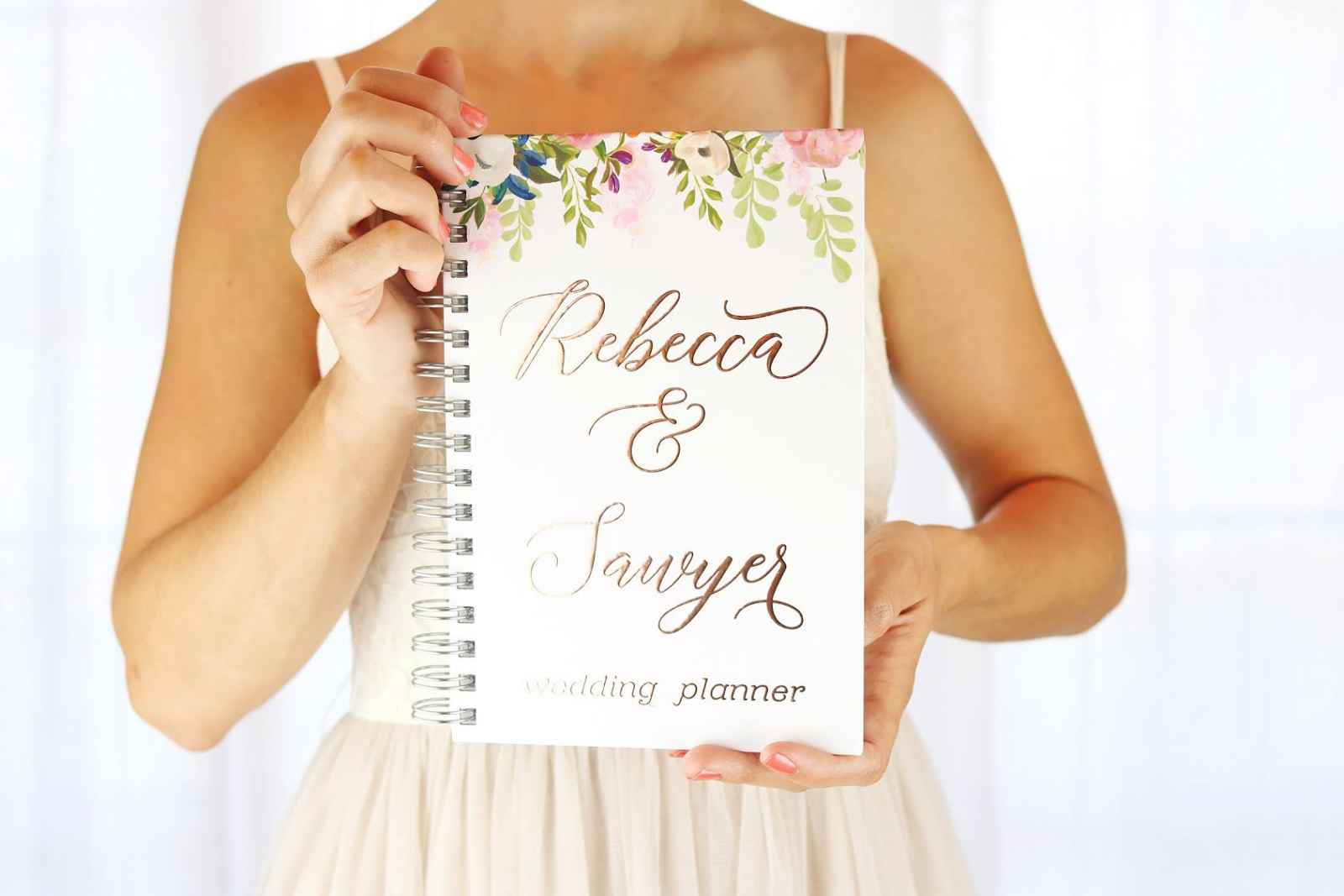 About the Product: This metallic wedding planner is an essential gift for the bride-to-be. It has all the information she will need for planning, along with a twelve-month calendar! Paper Peach can customize the color of the foil to rose gold, gold or silver.
About the Artisan, Nicci: When Nicci isn't in her office working on her exquisite projects, you can find her outside in her garden. She finds inspiration in nature, which you can see in the organic and floral accents of Paper Peach's products. This Indiana designer-mama is a true artist!
Freckles and Whiskers
Creating in: Racine, Wisconsin
etsy.com/shop/FrecklesandWhiskers  •  [email protected]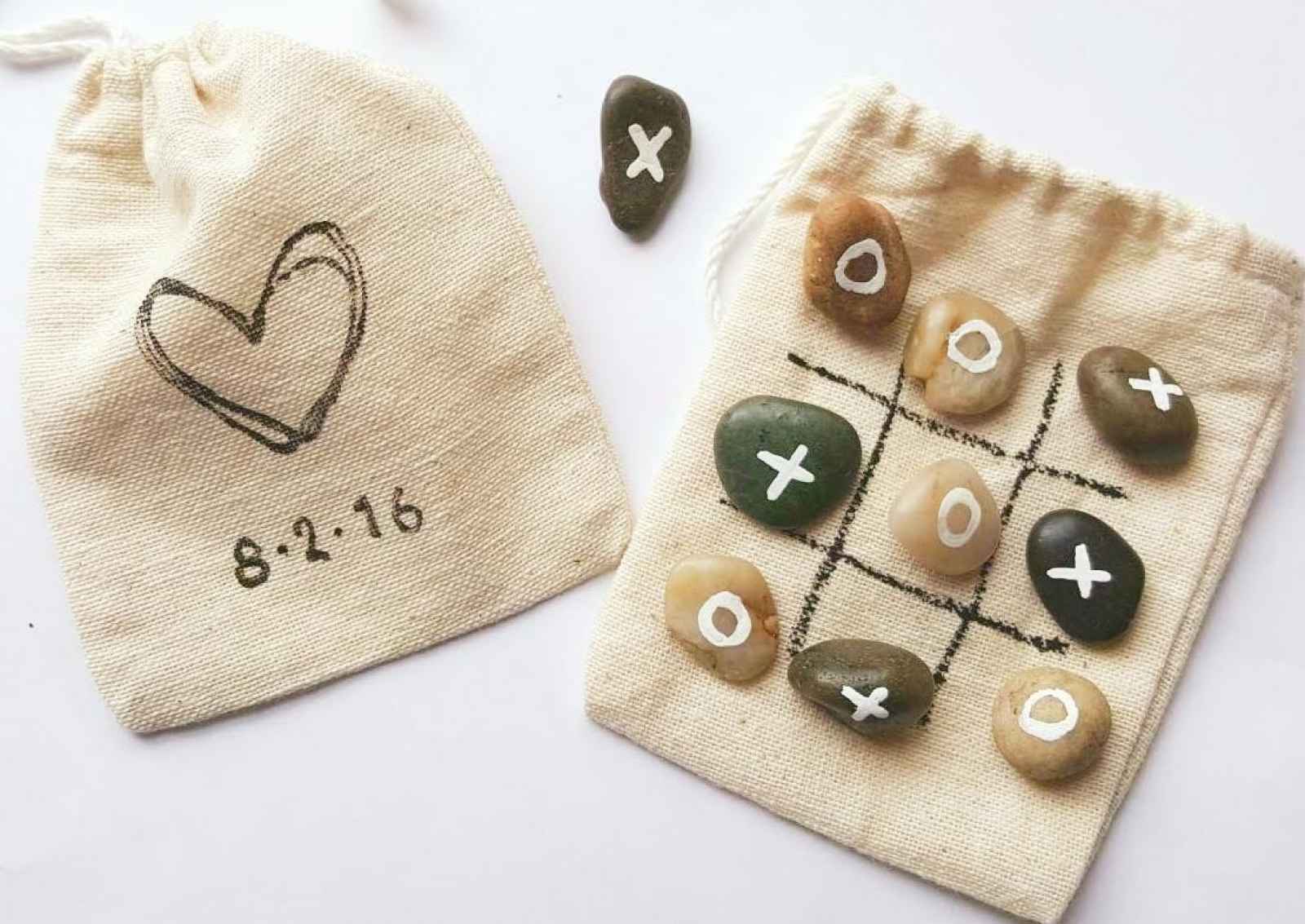 About the Product: This fun Tic-Tac-Toe table game comes in drawstring, muslin bags. The game board can be found on one side, and the other side can host unlimited possibilities like a heart with your wedding date, names or initials inside of it. This item will entertain guests and can be kept as a one-of-a-kind keepsake.
About the Artisan, Tracy: Tracy adores working with brides and grooms in order to make the smallest details turn out perfectly. She can be found at flea markets, thrift stores and garage sales looking for items to inspire her designs. She believes a wedding day is kept in your memory forever and finds inspiration in being part of that memory.
Emily Rose Flower Crowns
Creating in: Chicago, Illinois
etsy.com/shop/emilyroseflowercrown  •  emilyroseflowercrowns.com  •  [email protected]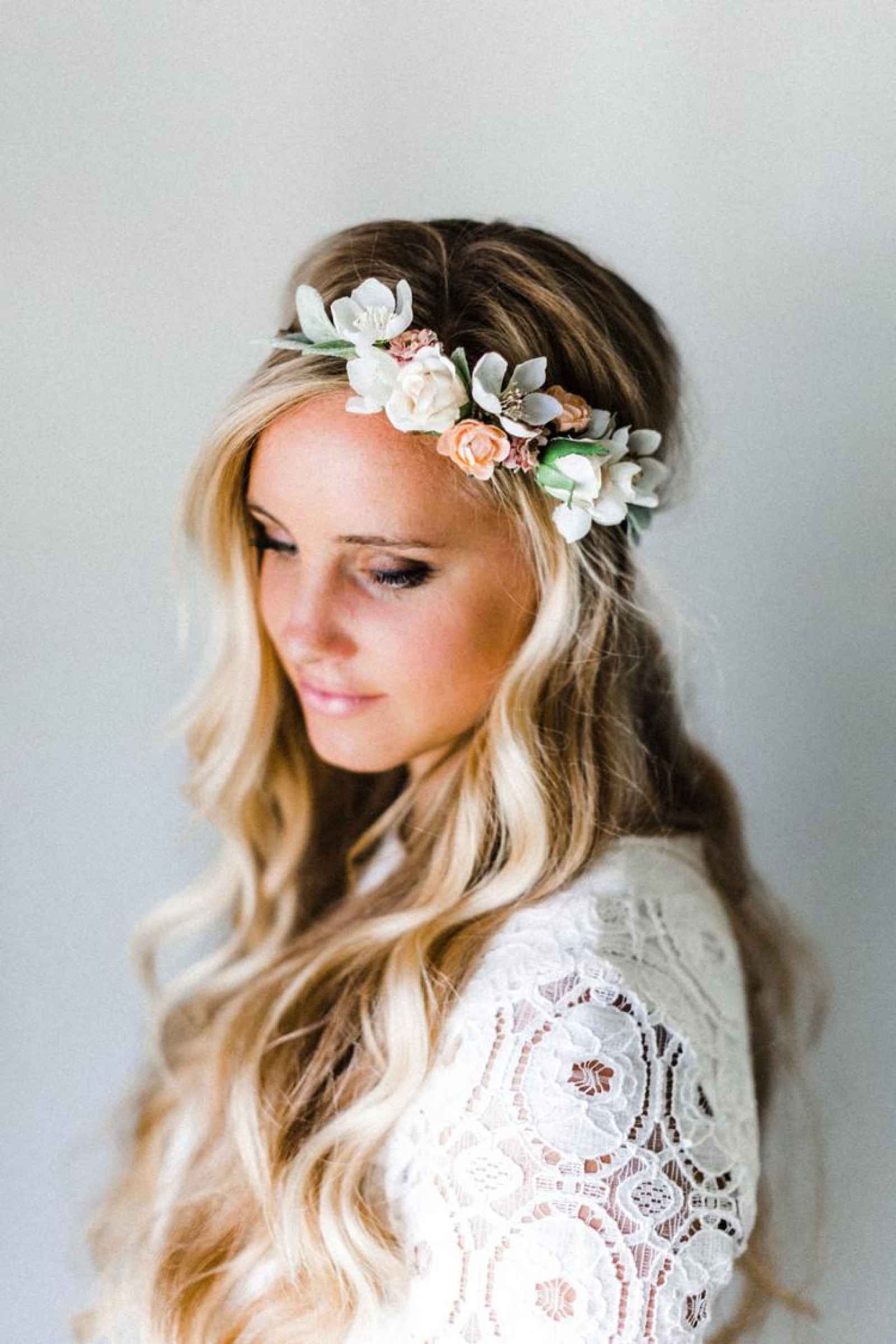 About the Product: This floral crown uses lamb's ear leaves and neutral blooms for an ethereal look. Made out of silk flowers, this crown will add softness to any wedding style.
About the Artisan, Emily: Emily wanted to honor her grandmother's memory at her wedding, so she created her first crown out of dried roses from her grandmother's cottage. Soon, her friends started asking her to create crowns for their special occasions. Emily quickly became a floral crown connoisseur using her travel locations, like Hawaii, to inspire her designs. She now works with clients from across the Midwest—and globe!
Floral Designs by Jen
Creating in: McHenry, Illinois
etsy.com/shop/FloralDesignsbyJen  •  [email protected]  •  instagram.com/floraldesigns_byjen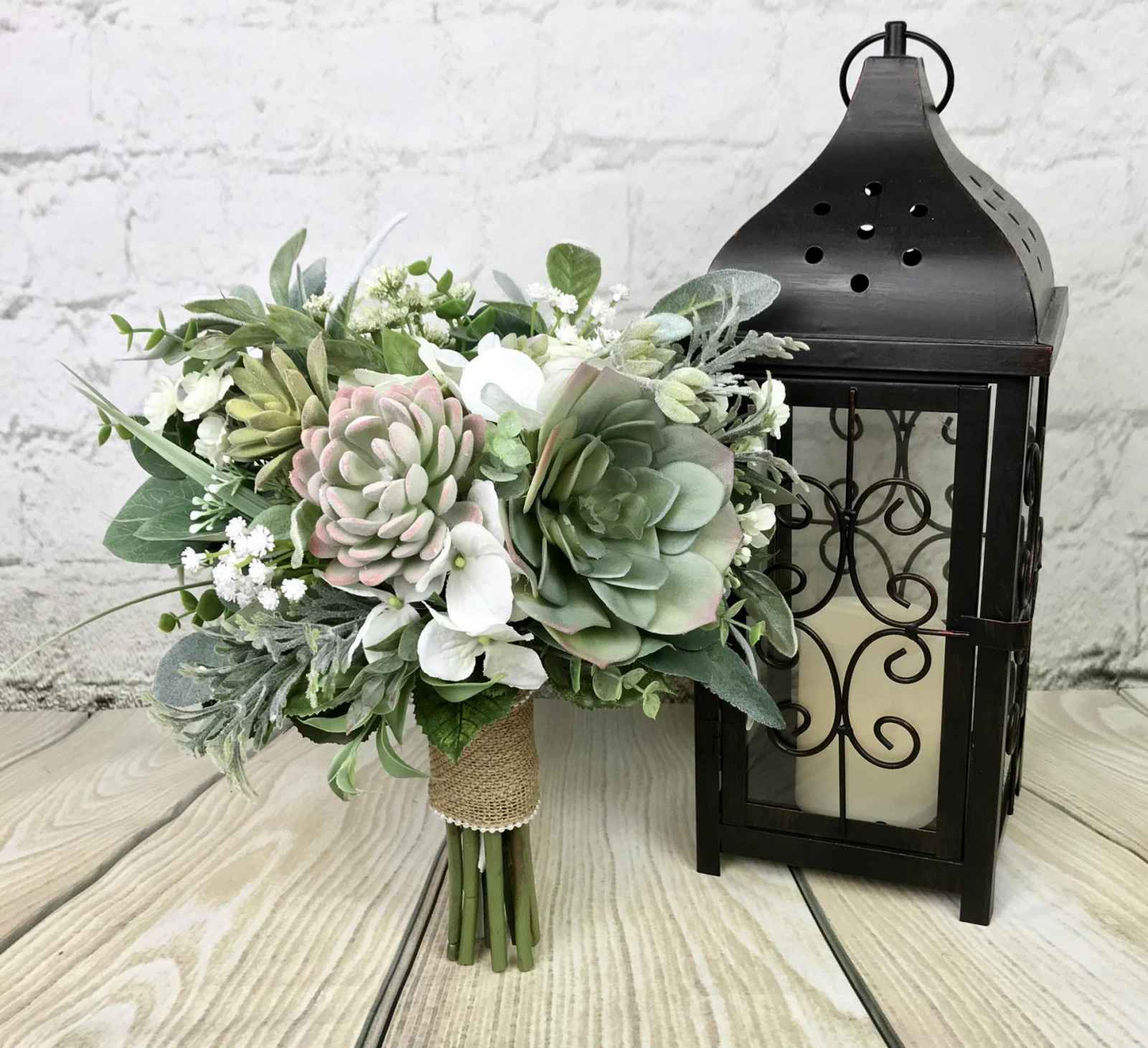 About the Product: This bouquet is designed with high-quality faux succulents in varying shades of green, with lush greenery, accents of white and a dusting of mauve-pink. The stems are wrapped in burlap ribbon with pearl edging.
About the Artisan, Jen: When Jen became a bridesmaid and impromptu wedding coordinator for her sister-in-law, she soon realized that D.I.Y.-ing the wedding florals with artificial flowers was their best bet for a stress-free day! After the wedding, with very little expectations, she opened an Etsy shop and posted her sister's-in-law flowers she had created. She quickly received a few orders and some fantastic reviews and, as they say, the rest is history!
The Dutch GoldFinch
Creating in: Grand Rapids, Michigan
etsy.com/shop/TheDutchGoldfinch  •  [email protected]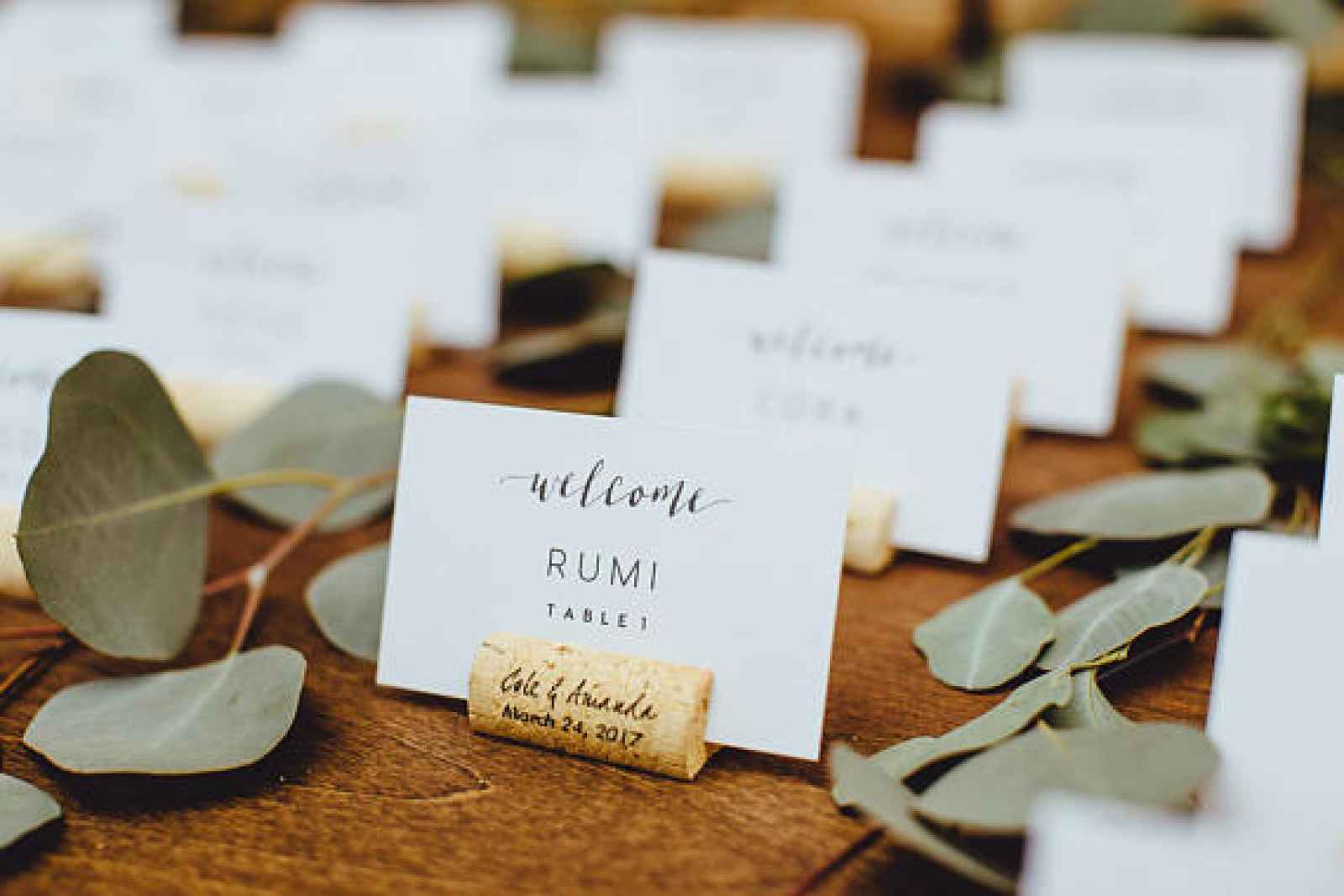 About the Product: This personalized, hand-stamped wine cork can be used as a name card, place card or escort card holder. You can customize this item with your names and date. They are the perfect tablescape item for any industrial, rustic or elegant wedding!
About the Artisans, Jamie & Jochem: Jamie and Jochem believe in the importance of celebration. Their two sweet, little girls, Estie and Birdie, are at the heart of everything they do! From life's big to small moments and all the moments in between—they want to help others by providing beautiful goods for their celebrations.
GS Mahogany
Creating in: Kent, Ohio
etsy.com/shop/GSMahogany  •  [email protected]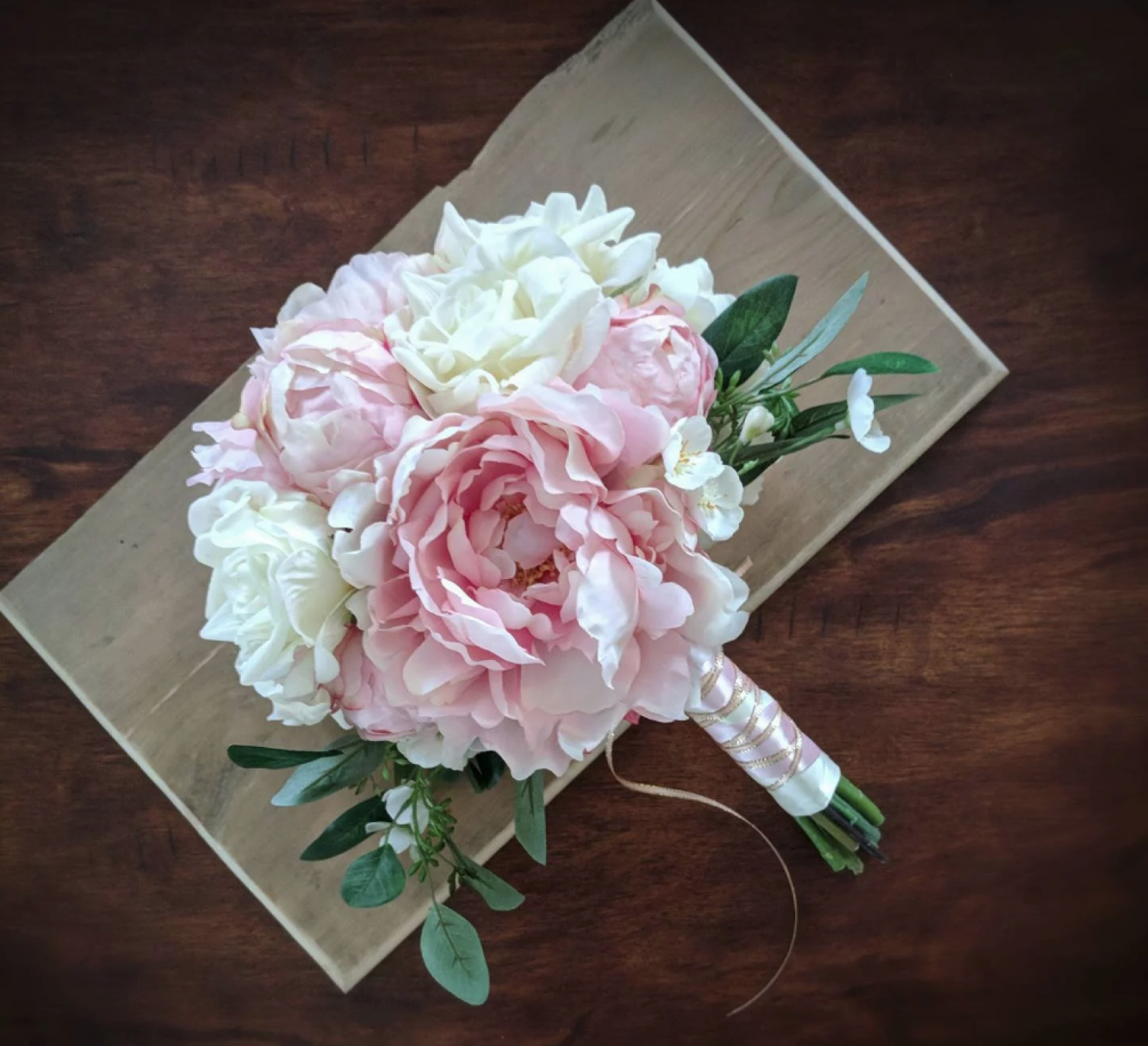 About the Product: This bouquet has pink peonies, cream peonies, cream roses, seeded eucalyptus, pink peony buds, greens and white buttercups. The roses are real touch flowers and the other florals are faux silk florals and greenery. Stems are exposed and stem wrap is a random, abstract combination of ivory ribbon, pink ribbon and peach-gold ribbon that ties at the top in a tiny bow.
About the Artisan, Monica: Monica's passions lie with floral design, but you can also catch her sipping coffee, taking walks and spending time with her beautiful family. Floral design allows her creative side to come out and she loves to help brides' floral visions come to life!
are you a bride-to-be?
We'd love to plan with you on weddingday-online.com. Let's get started!
 
are you a wedding extraordinaire?
Join WeddingDay Magazine in inspiring brides by partnering with us! See how here.