I have a news flash for you guys today. Weddings are expensive. And when I say expensive, I'm referencing to The Knot's report that the average wedding costs around $30,000.
When I initially met with my florist, I was well prepared and frankly, quite proud of myself that I had narrowed my centerpiece idea down and I had even decided—out of millions of flowers—the exact flower that I wanted. I wanted orchids, specifically phalenonopsis orchids. They come in a stunning array of bold and beautiful colors, feature long stems, and make for elegant centerpieces with even a single stem. As my wedding florist complimented my excellent taste, I shrugged in my "no big deal" manner. Then she brought out the calculator. And printed my estimate. And. I. Was. Crushed. Apparently, orchids are expensive. And the more orchids you want, strangely, the more money it costs you. I know, right? Totally unfair!
Fortunately, my florist suggested a cheaper alternative that closely resembled my orchid of choice: gladiolas. And the glowing, newly engaged, happy Jenna made a fast return. You can't keep a good woman down, you know?
You are in the midst of planning your dream wedding, and I for one, completely understand that there are some things you don't want to compromise on, no matter what the cost. But if flowers are one of those things that you are willing to compromise on, there are plenty of cheap wedding flowers that will still look every bit as beautiful as the expensive ones. Still not convinced? At the very least, you can intermix the cheaper flowers in with your first-choice. That way you have to purchase less of the more expensive flowers.  
Carnations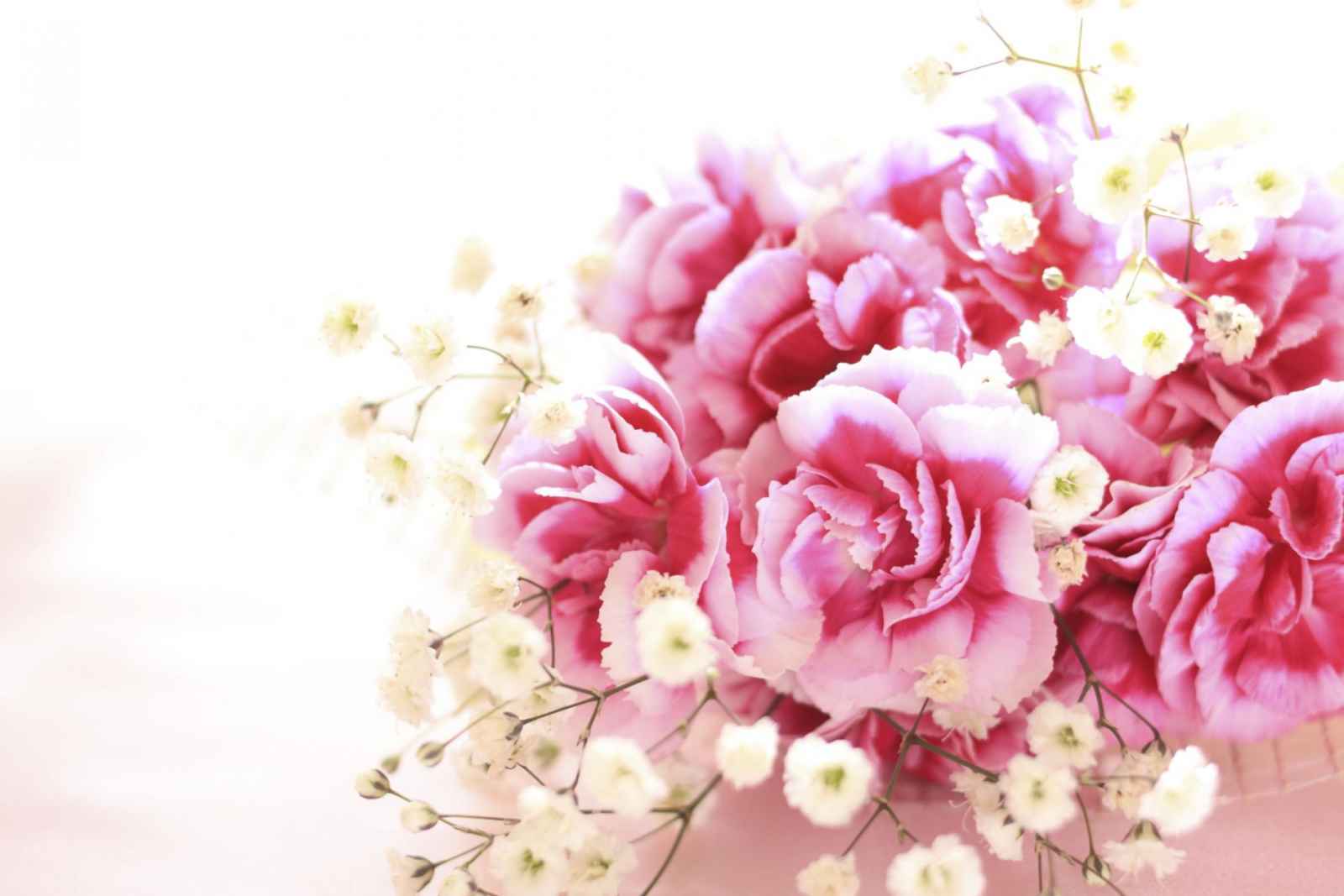 These are robust and come in so many colors! Be careful with your color selection, though—each carnation color is linked with meaningful symbolism. Bonus: the blooms last a long time after they have been cut so you can enjoy your wedding flowers beyond the wedding!
Gladiolus
This is the life-saving flower that I mentioned above. Gladioli make for colorful, tall, show-stopping centerpieces, especially since the blossoms cover almost the entire stem. It has the appeal of an orchid but is much more affordable. 
Gerbera Daisies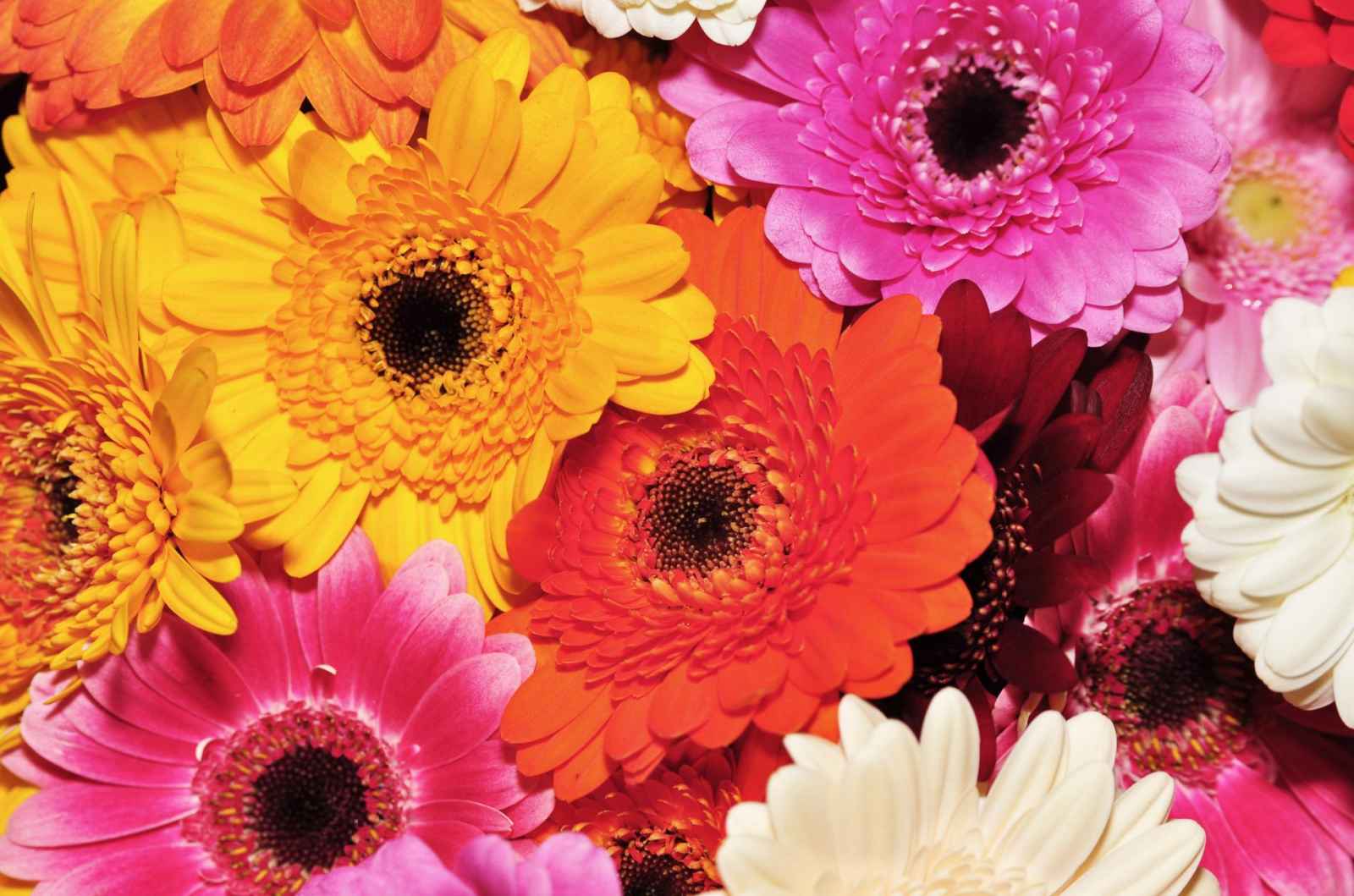 The color vibrancy of these flowers is almost too good to be true. Plus, they last for about a week in a vase giving you a little more bang for your buck!
Chrysanthemums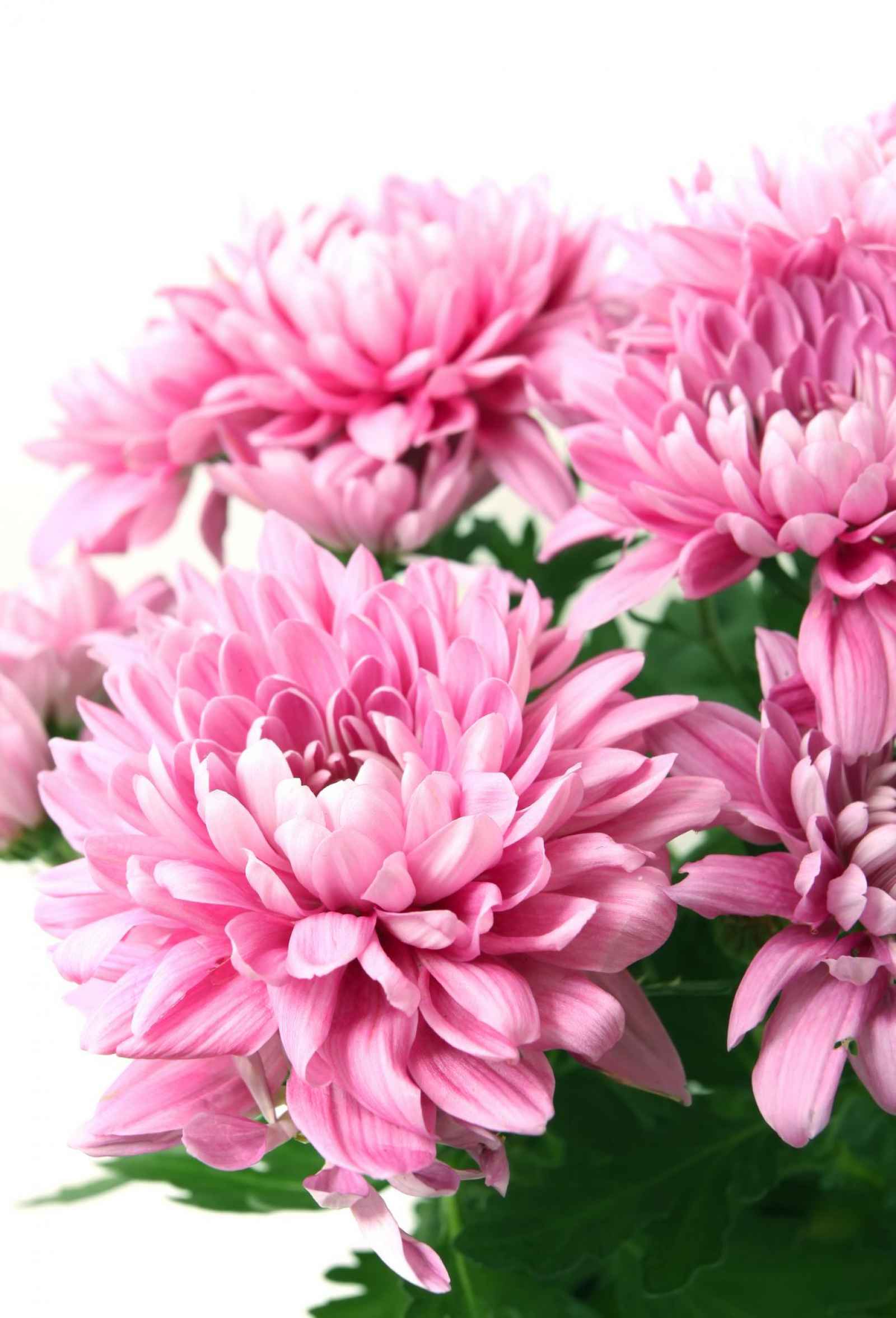 These flowers symbolize joy and optimism, making it perfect for your wedding. They come in all colors, shapes and sizes, giving you variety. One stem delivers several blossoms that can be separated and used as you wish. Also, these flowers can last up to three weeks in a vase. 
Sunflowers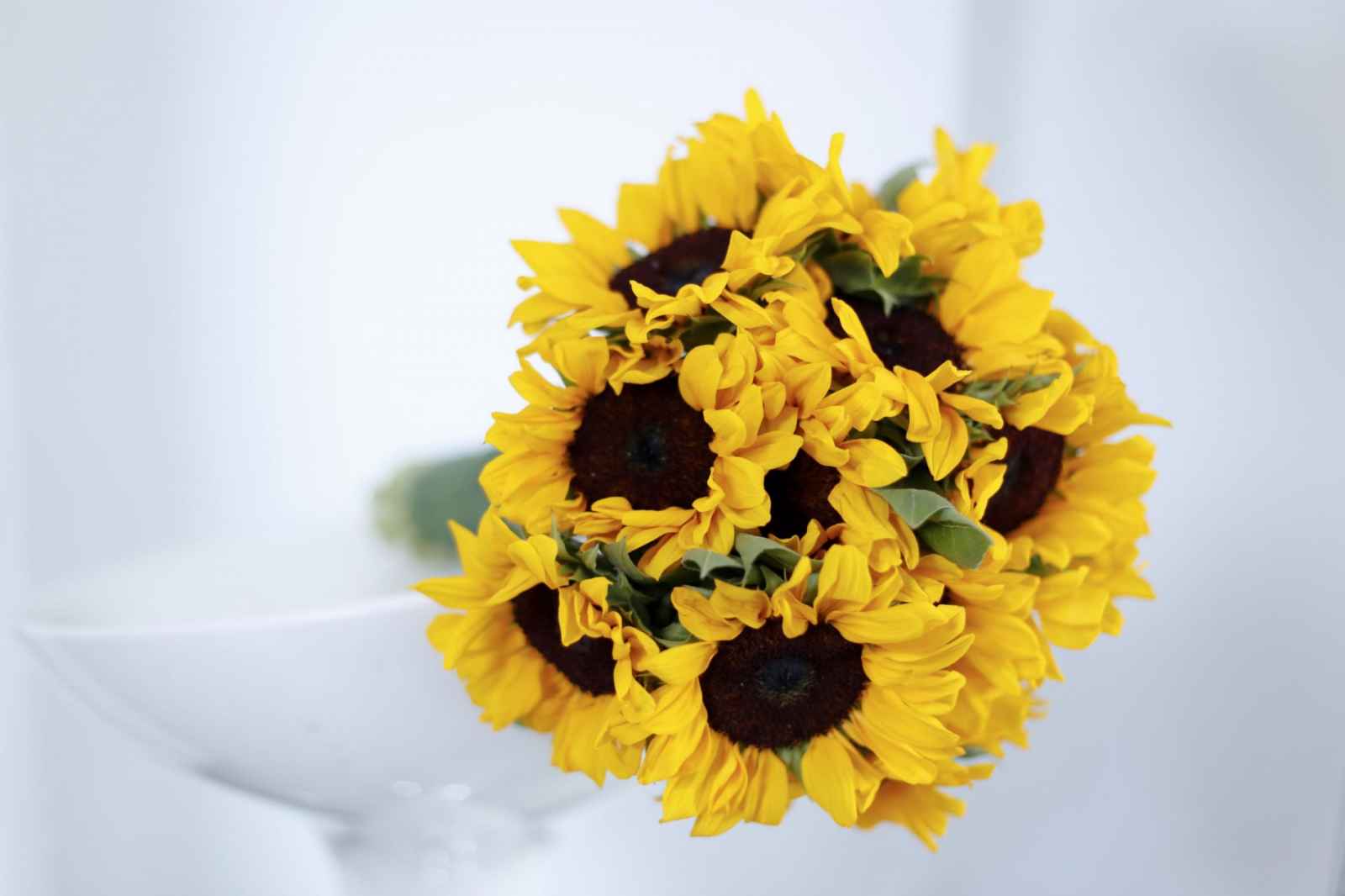 If you don't know what these babies look like, you're living under a rock. These flowers are quite large so it won't take many to fill a vase. If you're looking for a summery, country feel or a harvest wedding, these flowers are your guy!
Sweet Williams Flowers
Similar to the chrysanthemums, Sweet William flowers feature multiple blooms on one stem. They stand out in a bouquet or centerpiece in colors like white, pink and purple. Kate Middleton used Sweet William flowers throughout her bouquet in her wedding to Prince William. Coincidence? I think not. 
Baby's Breath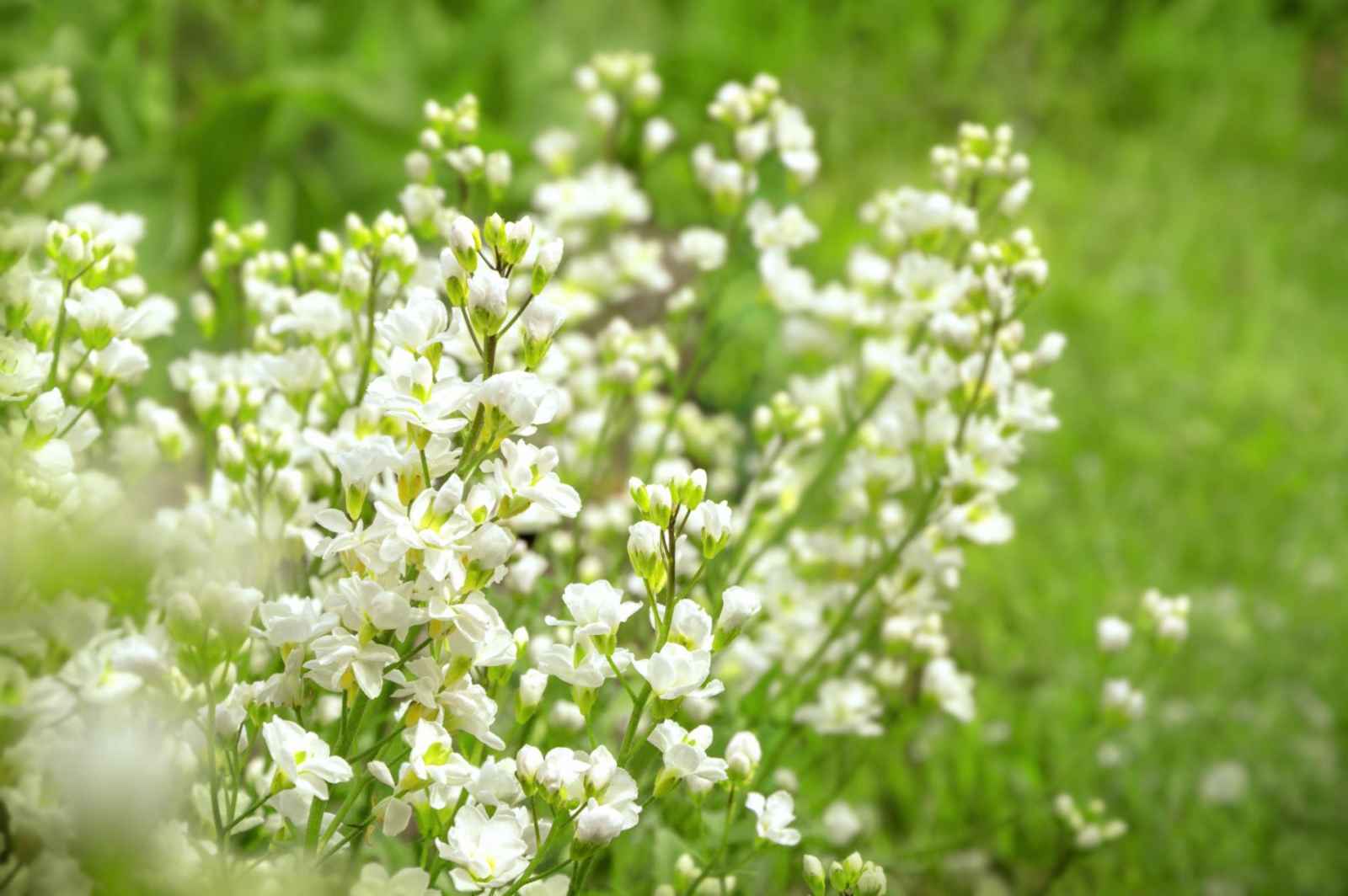 Typically used as a "filler flower," Baby's Breath is now the main attraction on the table. Use it as a filler flower to compliment your more expensive flowers—it really helps fill the vase. Be warned however, that if you use it as the main flower, you will need to purchase a mass quantity to fill vases!
Alstroemerias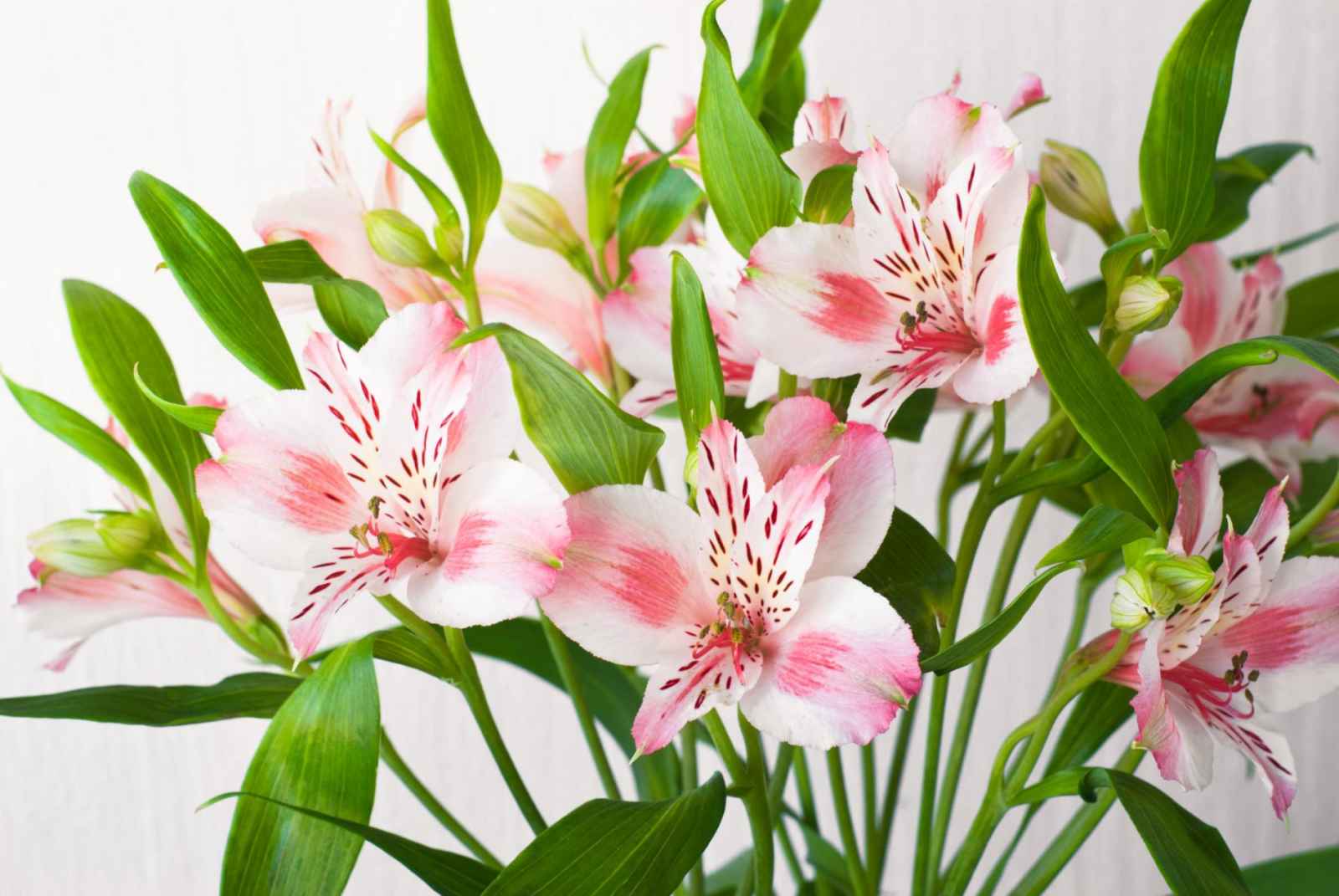 These resemble lilies at a more affordable price and they symbolize friendship and devotion. They range in colors from white, yellow, lavender, orange, pink and many more. Their vase life is about three weeks, making them one of the more hardier vase arrangements. 
If I haven't convinced you to choose one of the aforementioned options, I will begrudgingly offer more advice. You can use an online wholesale retailer to buy your flowers at a cheaper rate. You can also use silk flowers which are not real, but look so real that no one will be able to tell the difference. Not to mention, silk flowers last forever. Literally. Whatever flower breed you lean toward, try to find options for flowers that will be in season for your wedding. Out-of-season flowers will incite a significant price increase!