Self-proclaimed as "hopeless romantics," the photographers behind Tulip + Rose Photography hoped to capture the tragedy within a love story with this Edgar Allan Poe-inspired style shoot. They specifically borrowed inspiration from the Poe's famous literary work Annabel Lee. "We wanted to convey the romance of the tragic tale in a location that looked like it was crumbling by the sea (as it were in the poem)," says Nicole, co-owner of Tulip + Rose.
The location was paramount to portray an image of "crumbling by the sea." The photographers found their dream destination at Steelworkers Park, the site of the old U.S. South Works location. It closed in the 90s and later re-opened as a community park, right next to the waters of Lake Michigan. There were remnants of the old buildings on the property so as Nicole describes it, "it was a kingdom crumbling by the sea."
The moody, neutral color palette was introduced and carried out by the florist from Asrai Garden using a blend of garden roses, peonies, indigo viburnum berries, dahlias, ranunculus and other greenery. The rentals and decor for this shoot was a collaborative efforts between Chicago Vintage Weddings, No Kitchen Sink and Silk and Willow. One of the most eye-catching pieces of this style shoot was the old-time calligraphy by Boho Ink whose artistry reflected the Poe era.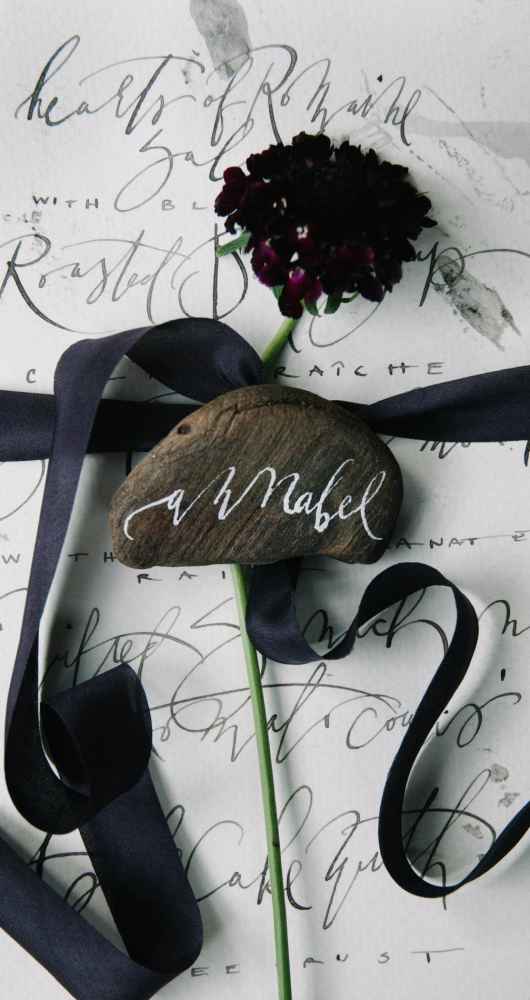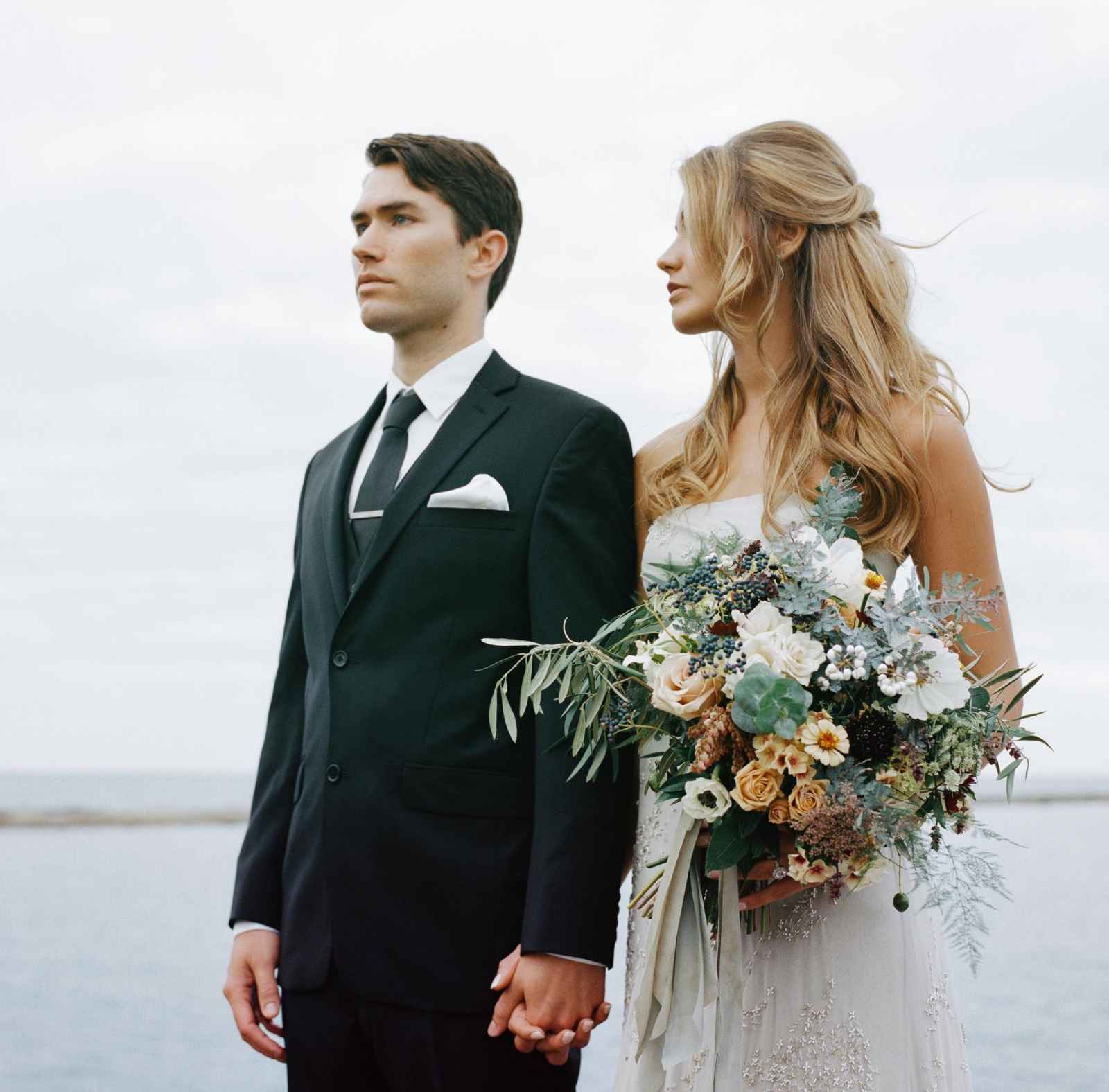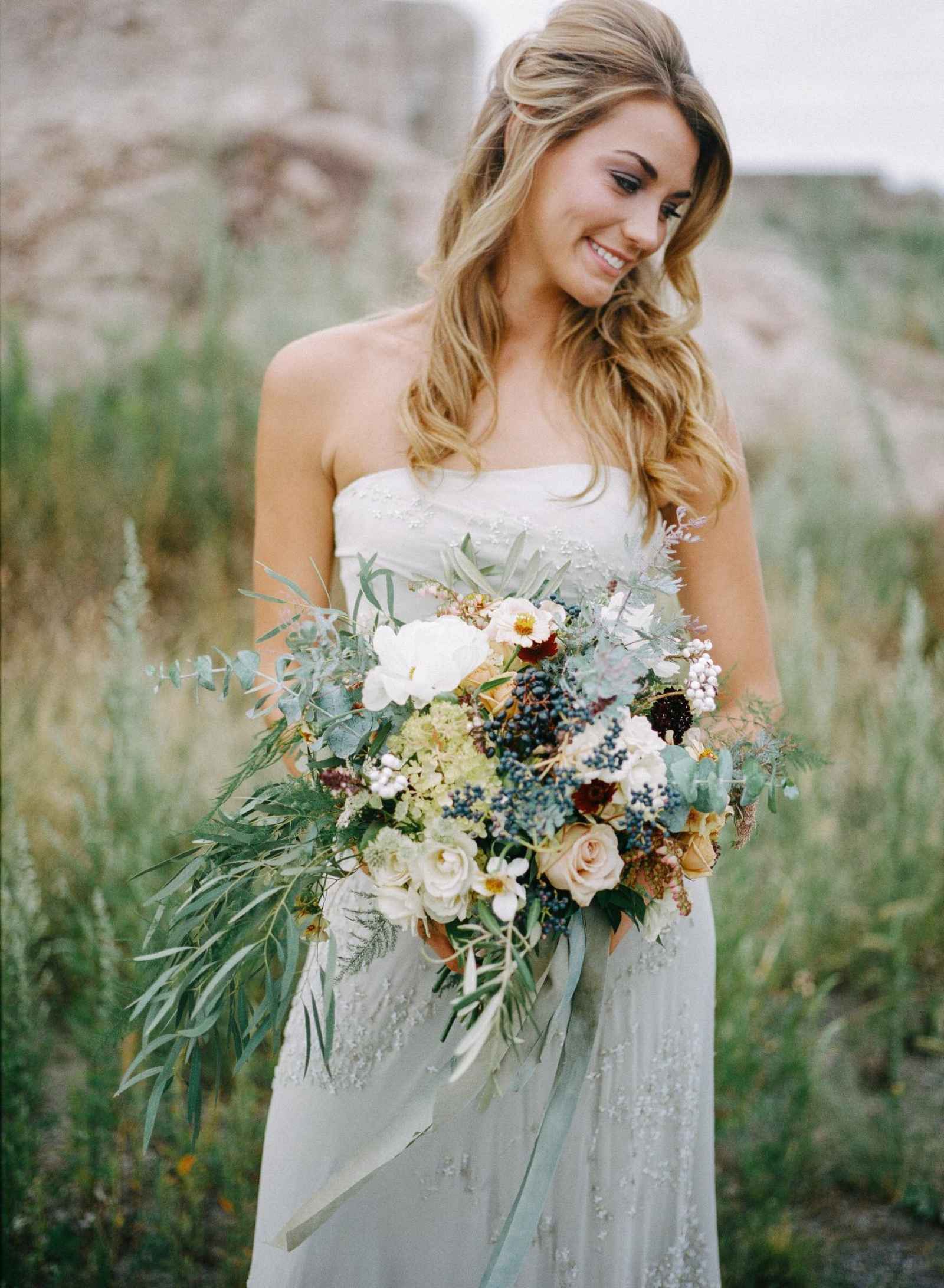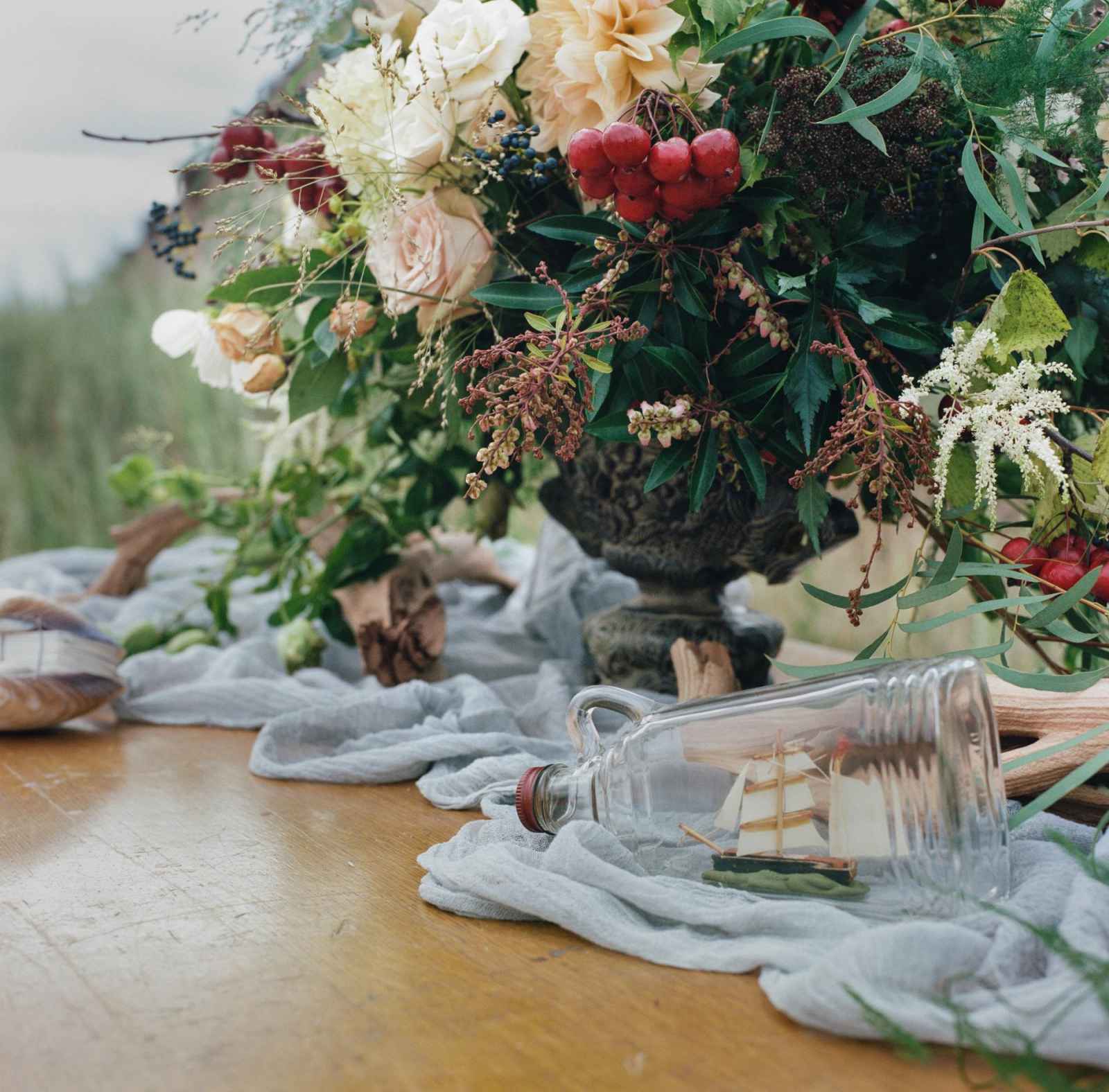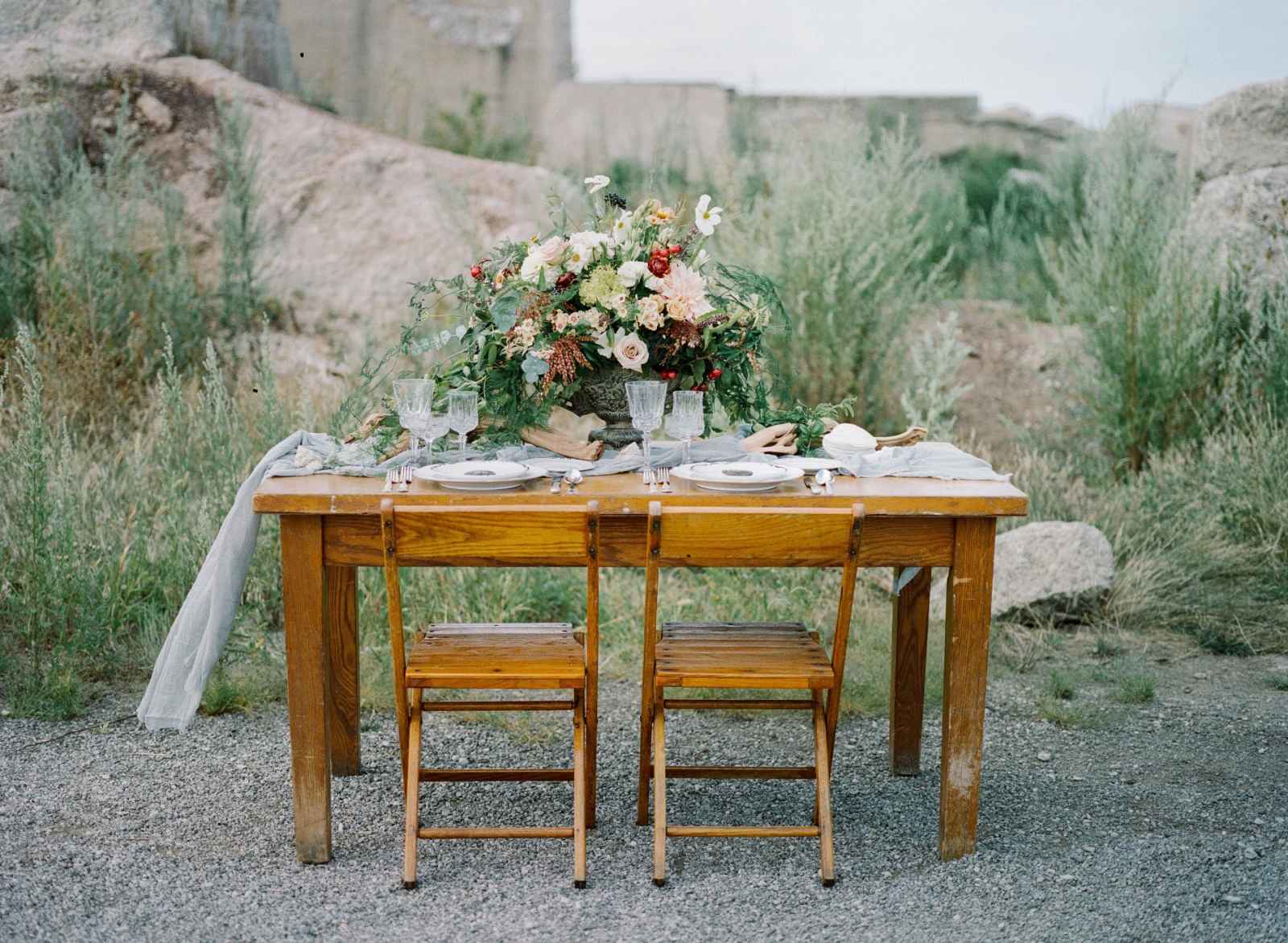 love this style shoot? 
Check out the vendors who made it happen! If you're on a mobile device or tablet, keep scrolling. If you're on a desktop, they're on the right!
need more weddingday in your life?
Sign up to win our monthly giveaways, use our planning tools and find your vendors!