There's no doubt gorgeous style shoots make us swoon. Designed as part of a full, two-day educational experience provided by Arielle Peters Photography, this style shoot has us downright falling in love! If you want to learn more, you can check out all the great details here! And if you're wondering when the next workshop is, Arielle Peters will be providing this great offering again March 23rd and 24th. 
In the meantime, sit back and enjoy the beautiful results...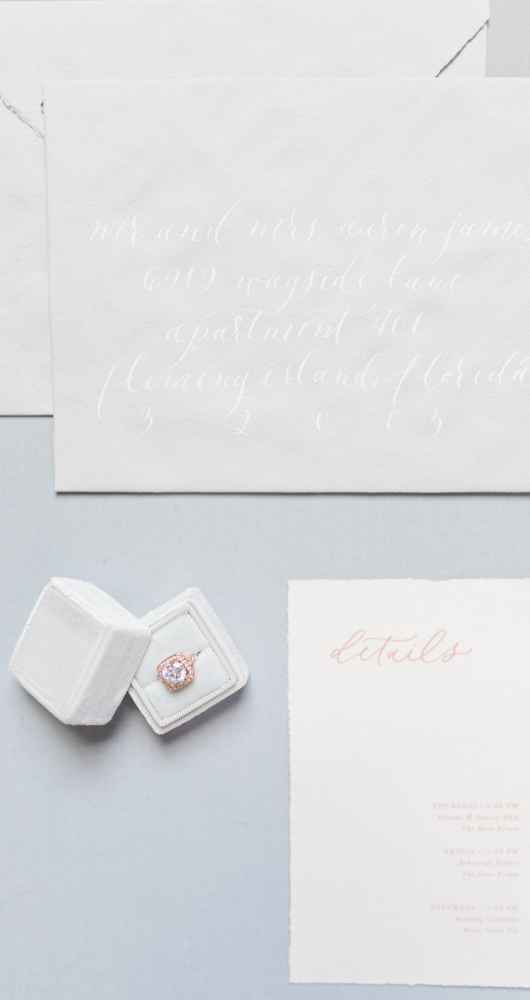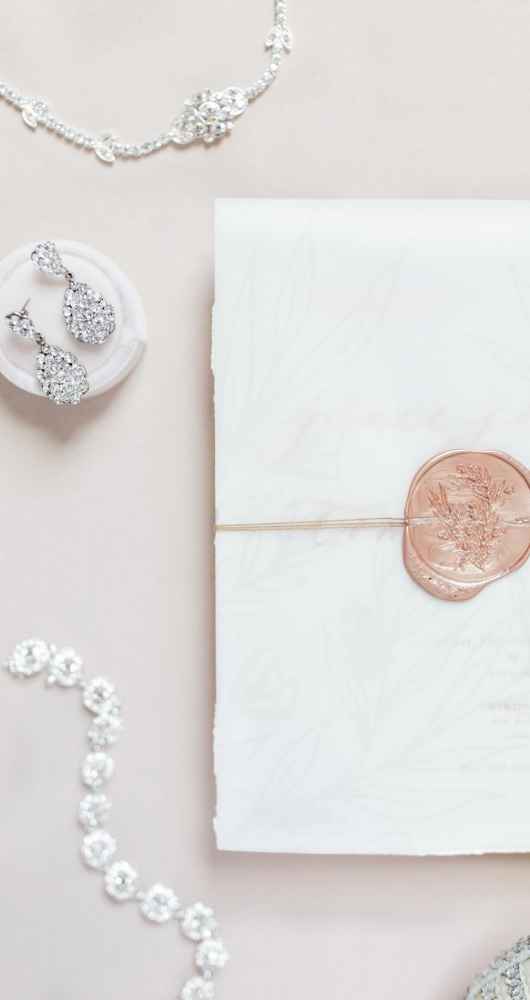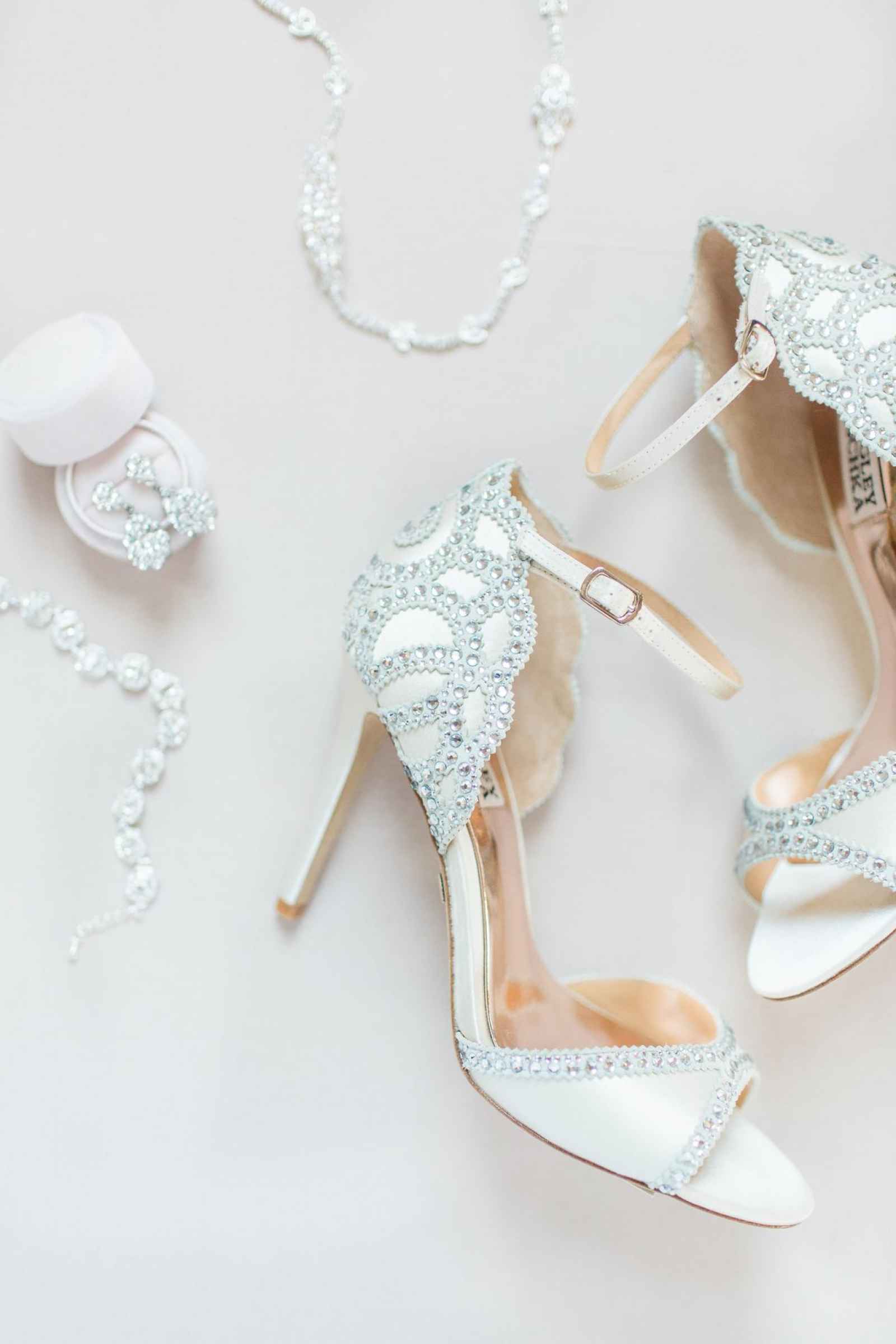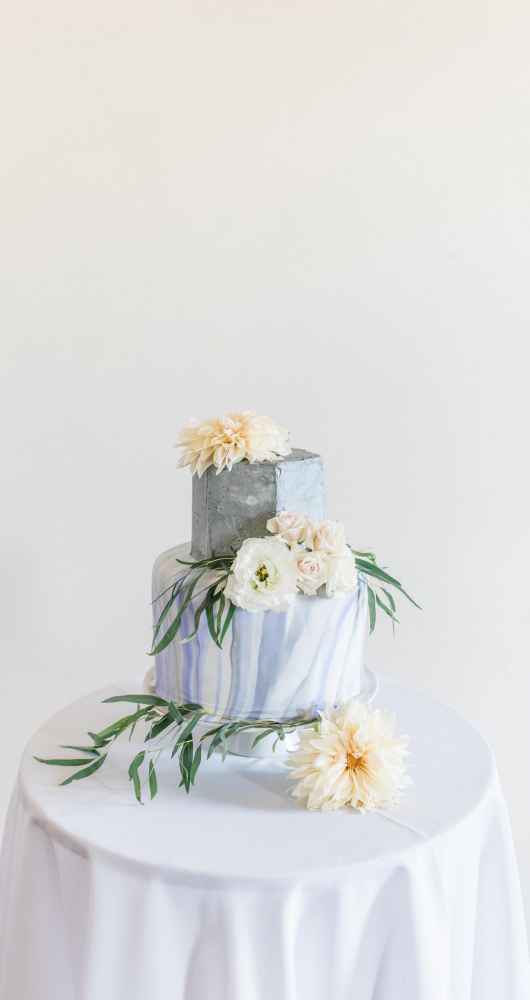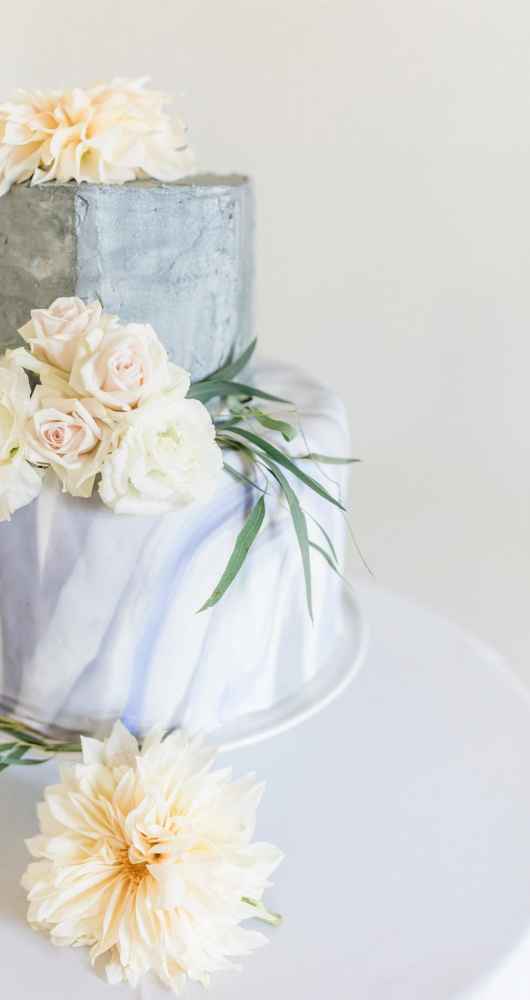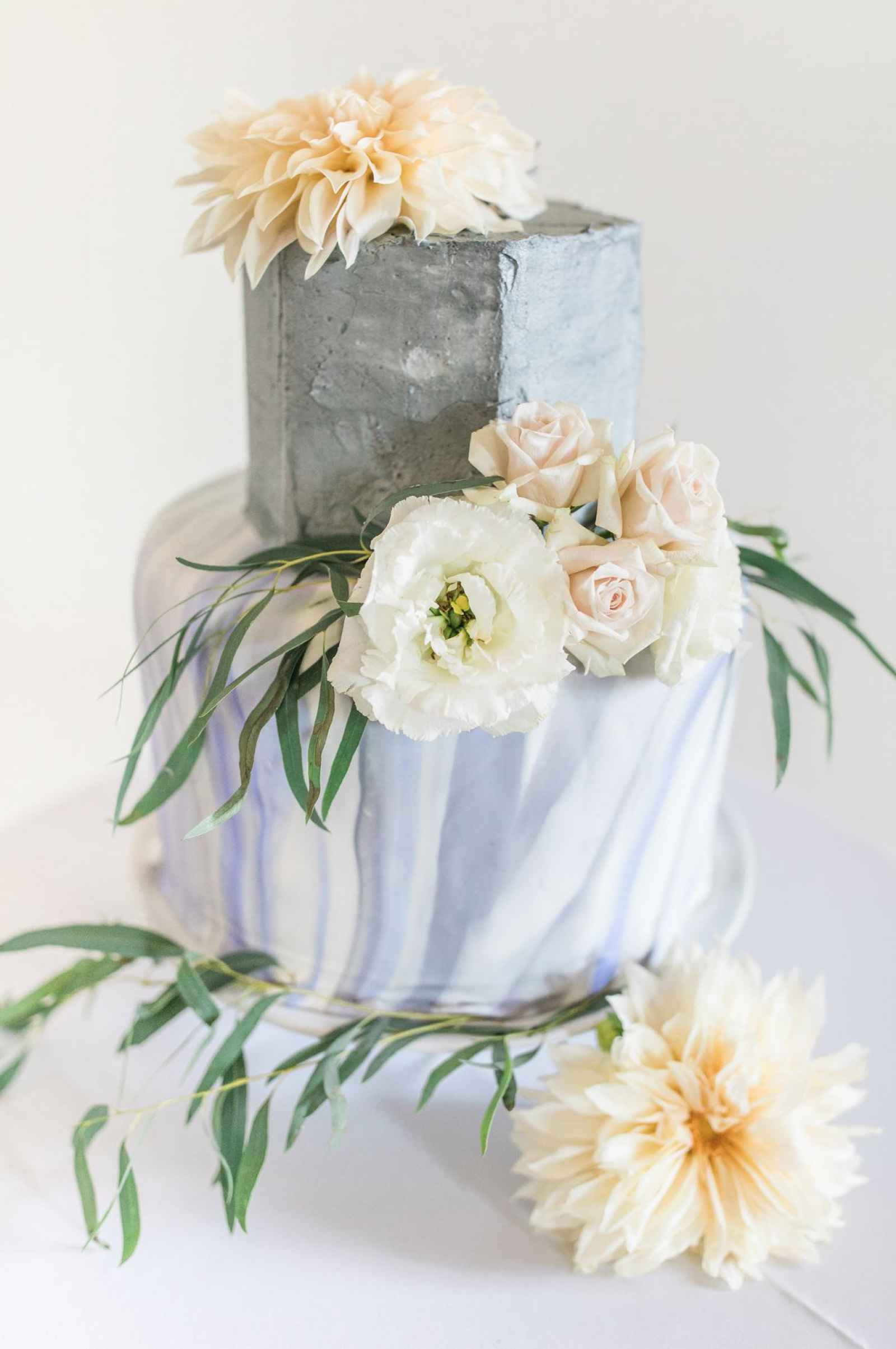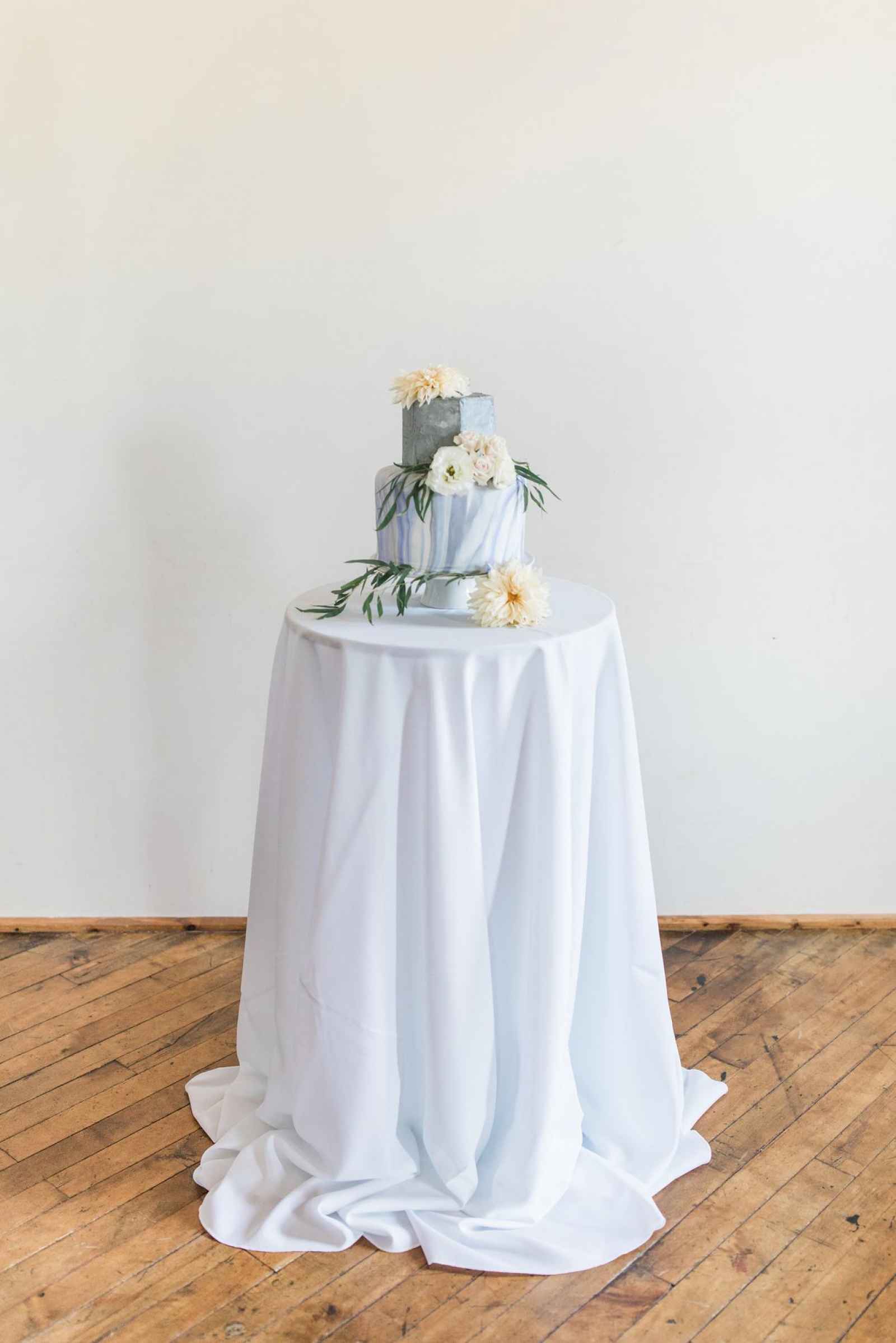 "We loved creating this soft, yet industrial inspired shoot for the Arielle Peters Photography Workshop!" says Krissy Campbell of Simply Be So Events. "After choosing to collaborate with Bread & Chocolate at the Old Bag Factory, in Goshen, Indiana, we knew we had to base much of our inspiration on the aesthetic of the white-washed brick walls. The deep red, soft pink, gray and copper tones found in the brick heavily inspired our color palette, with the addition of the lavender and berry-colored accents."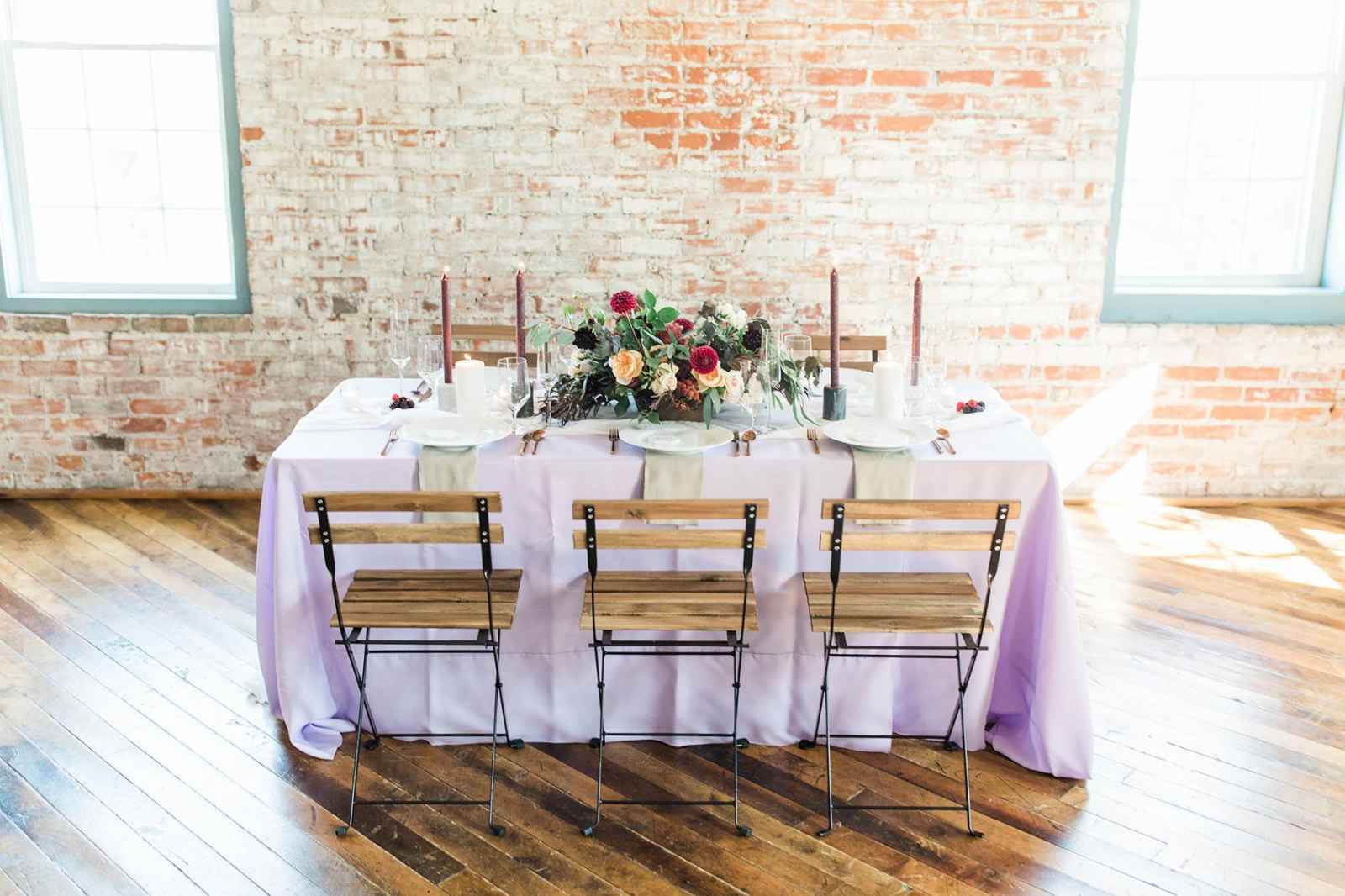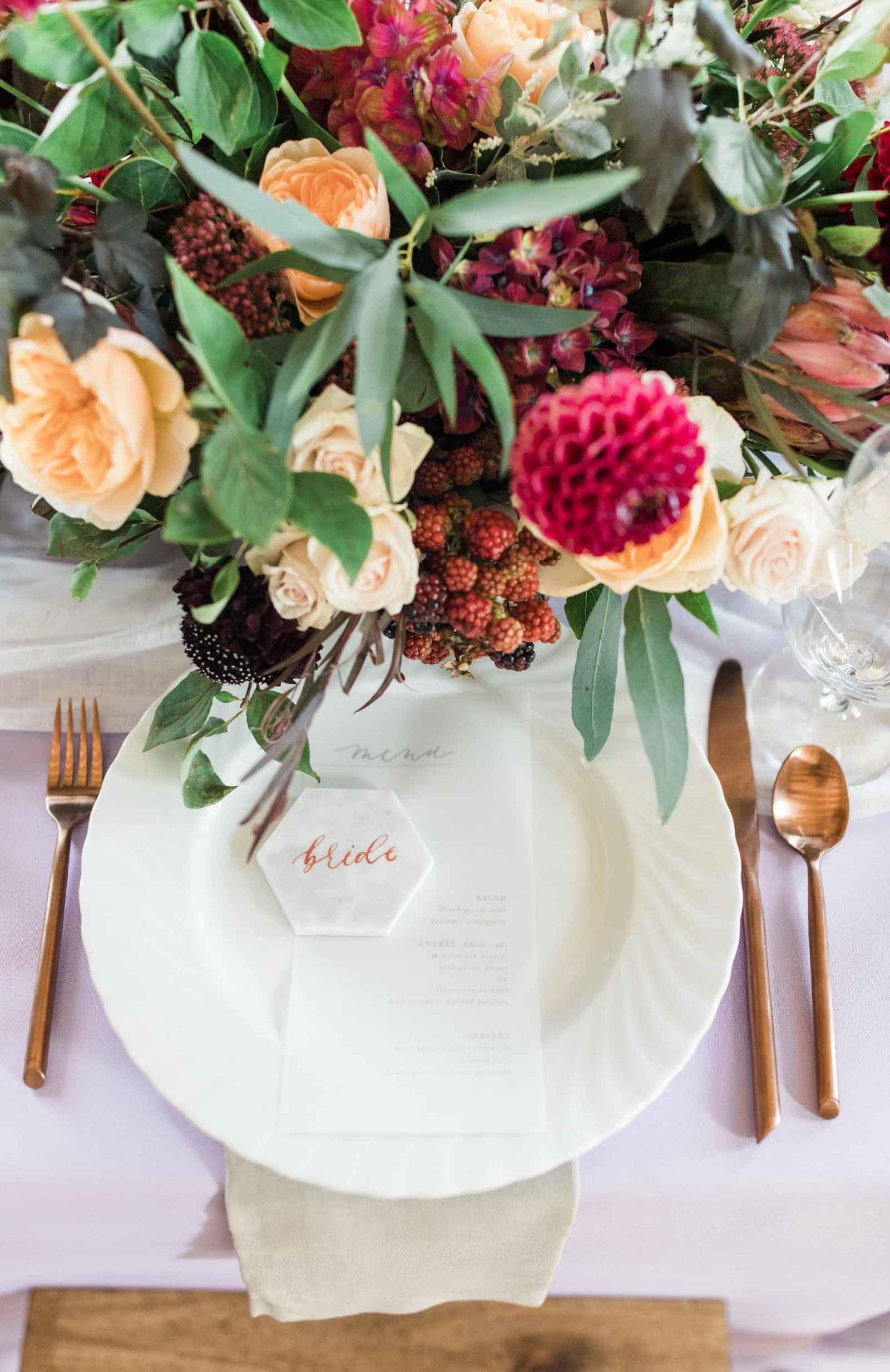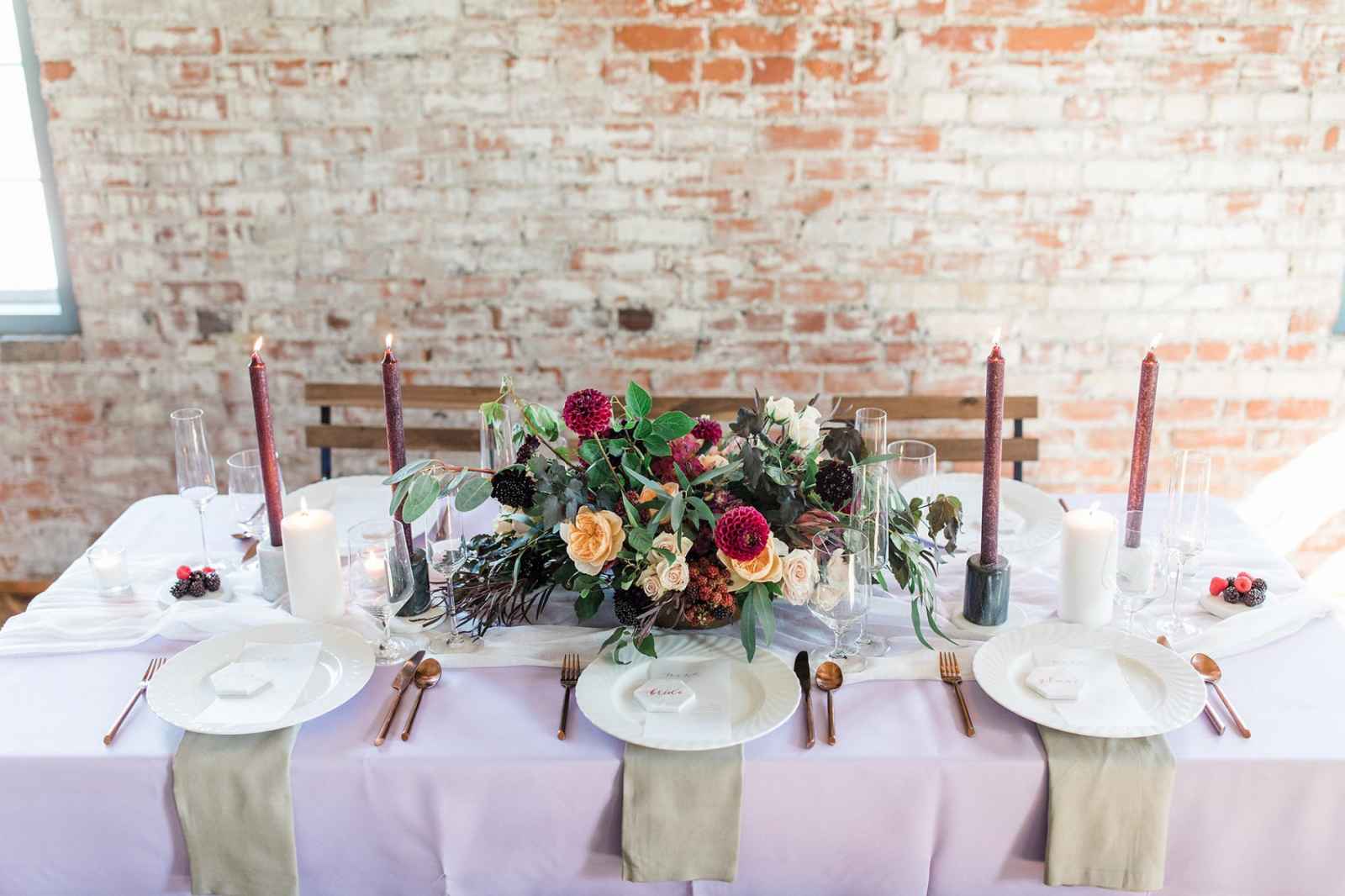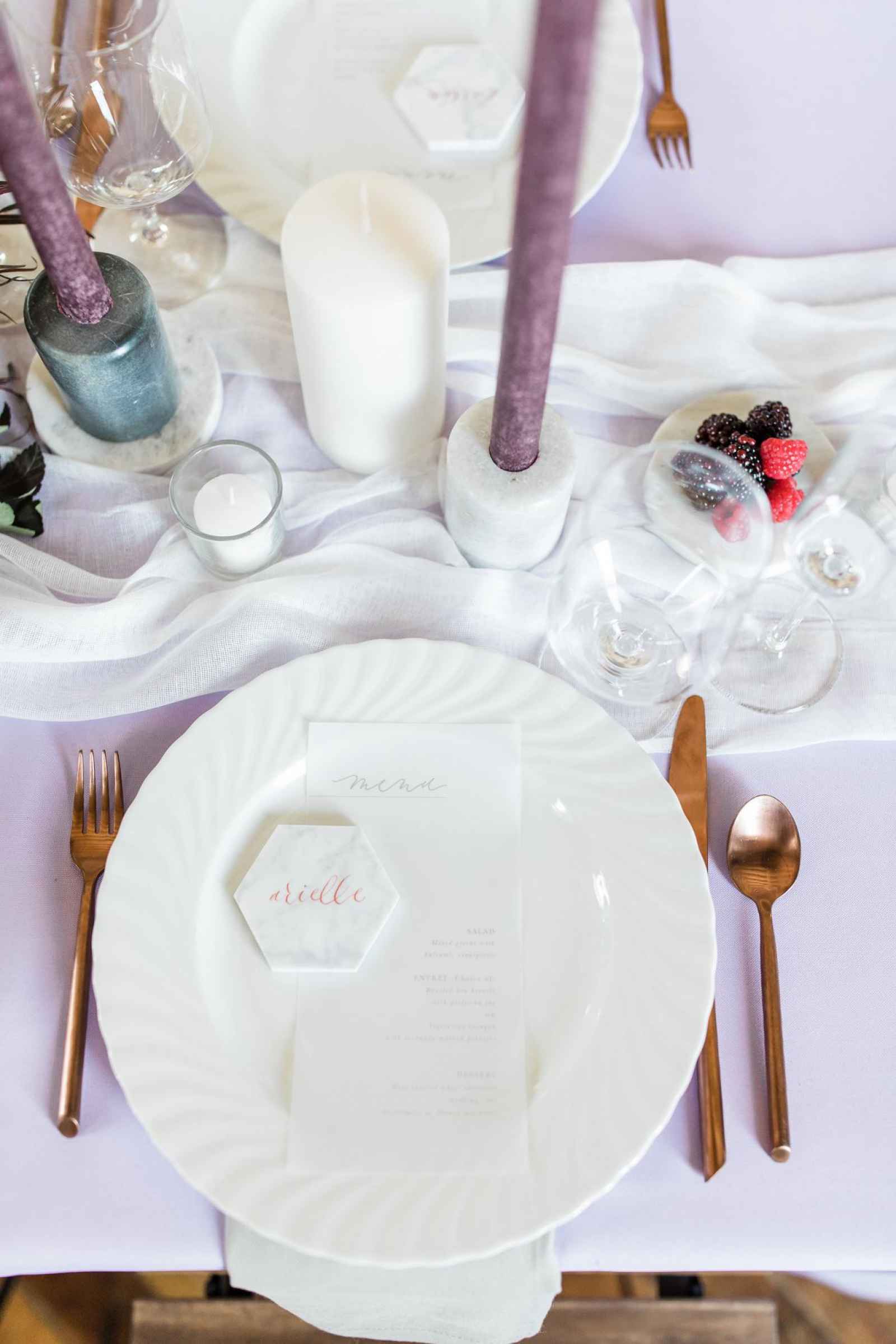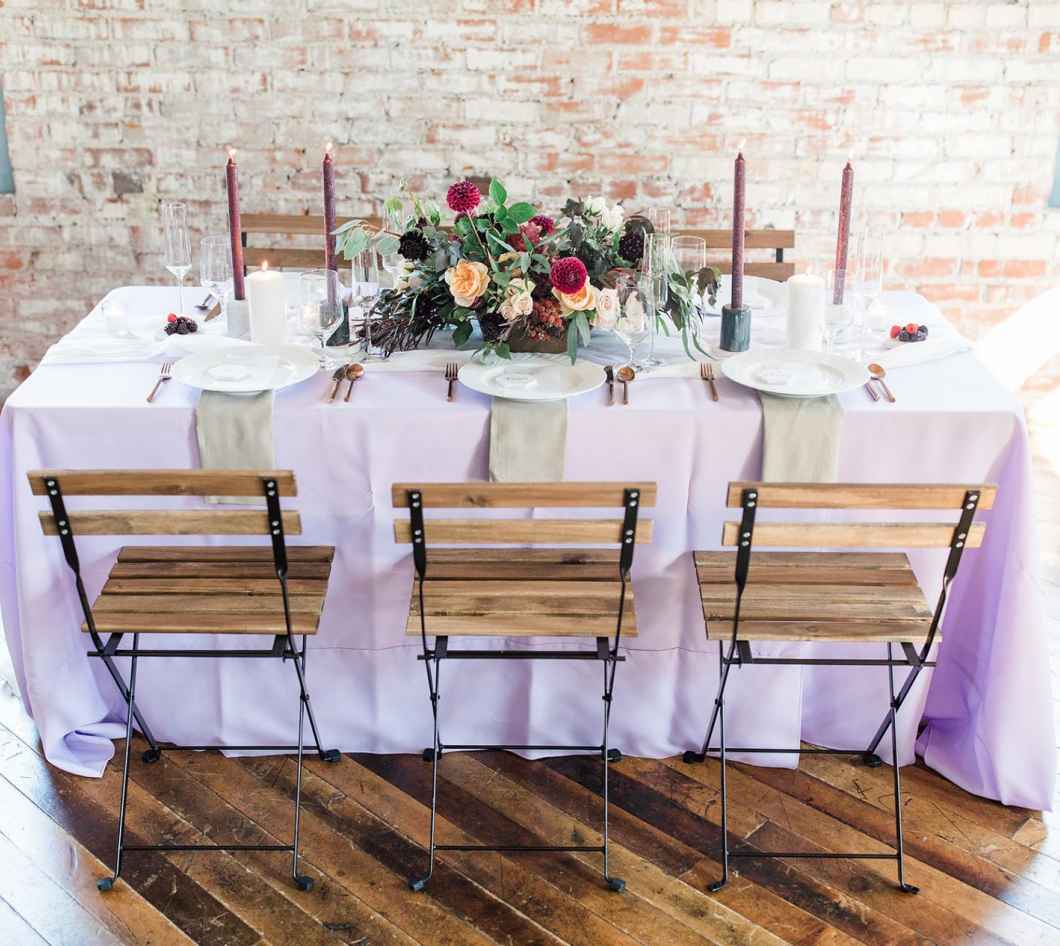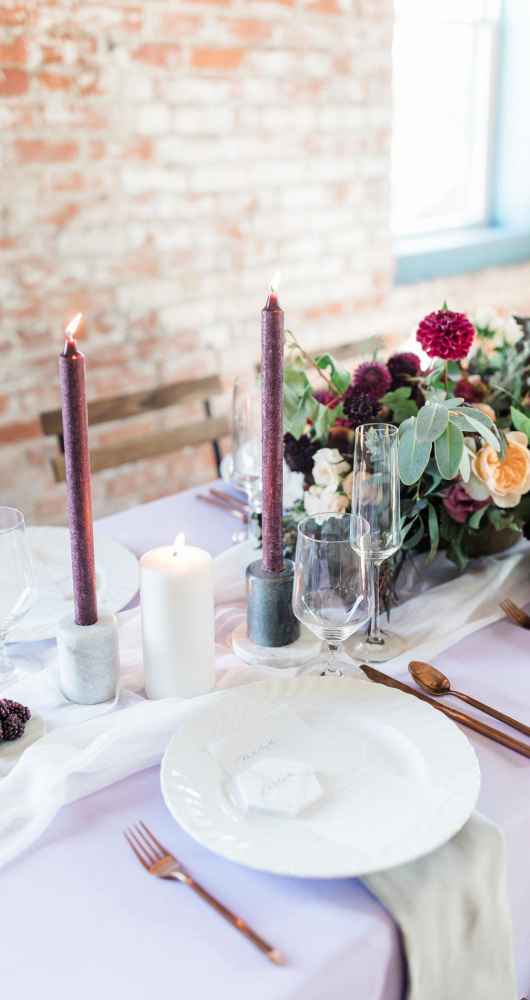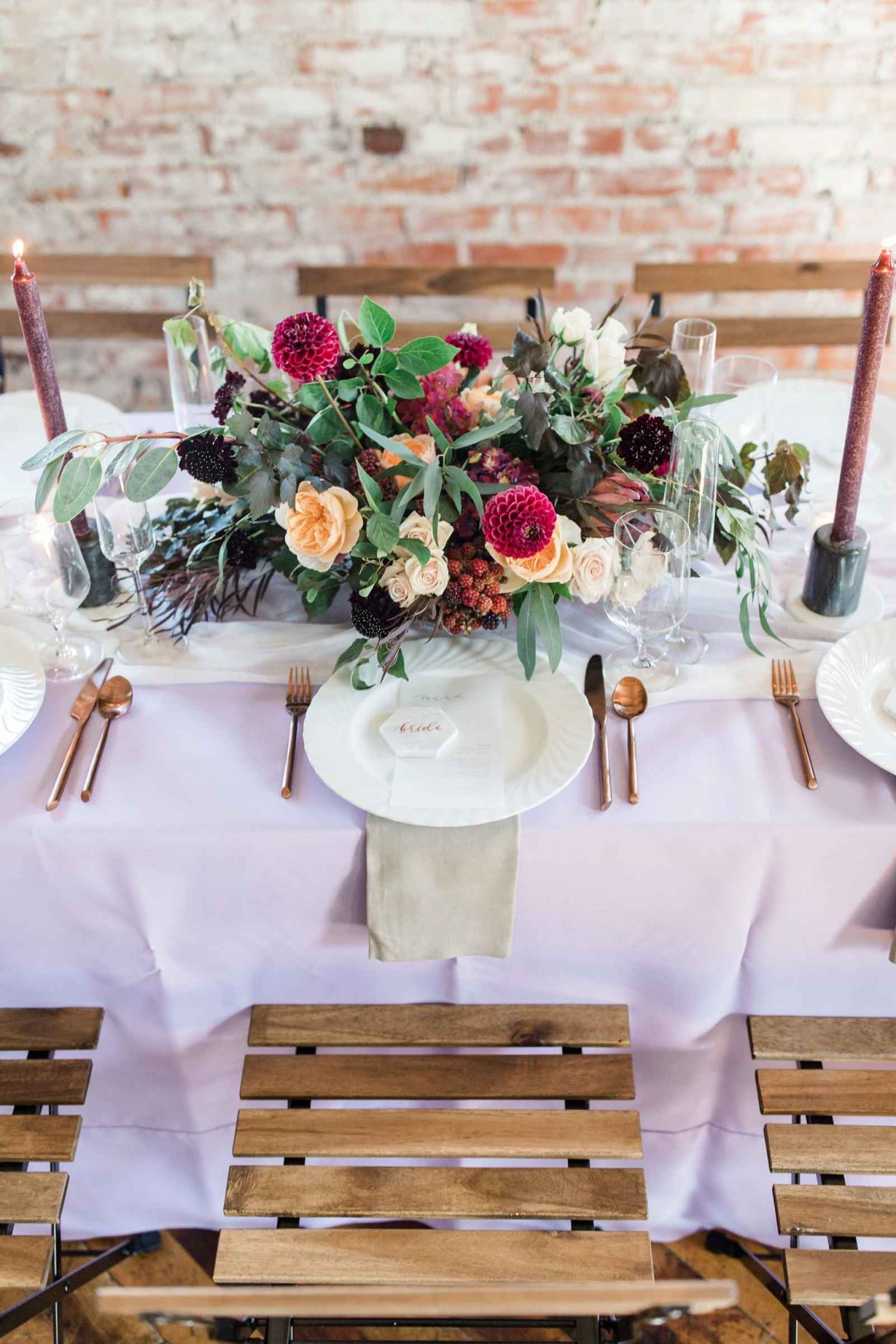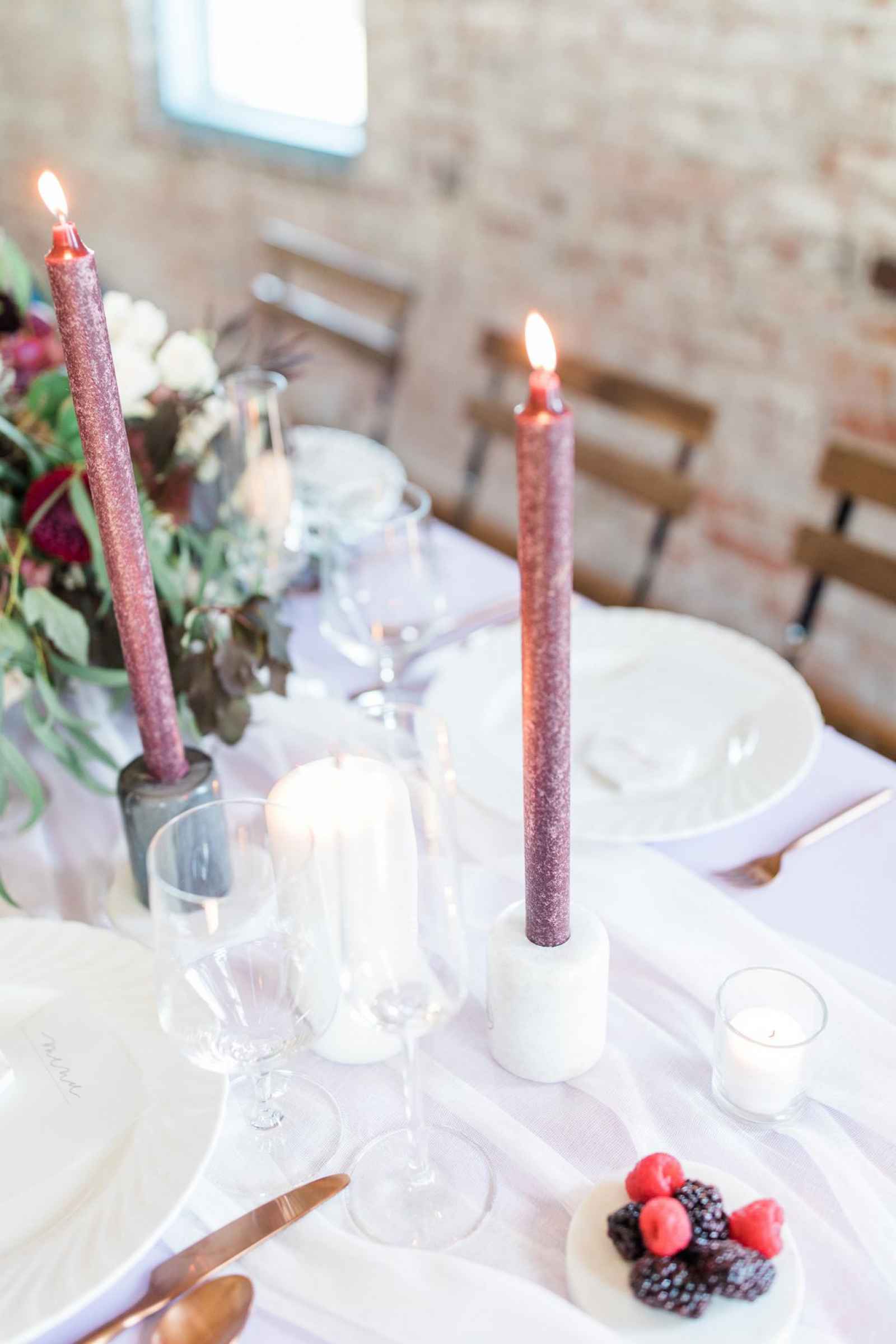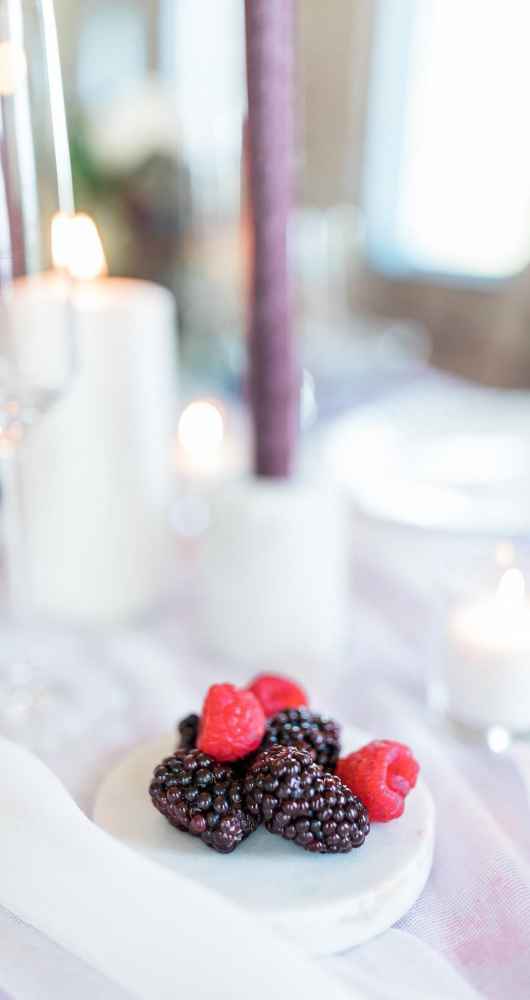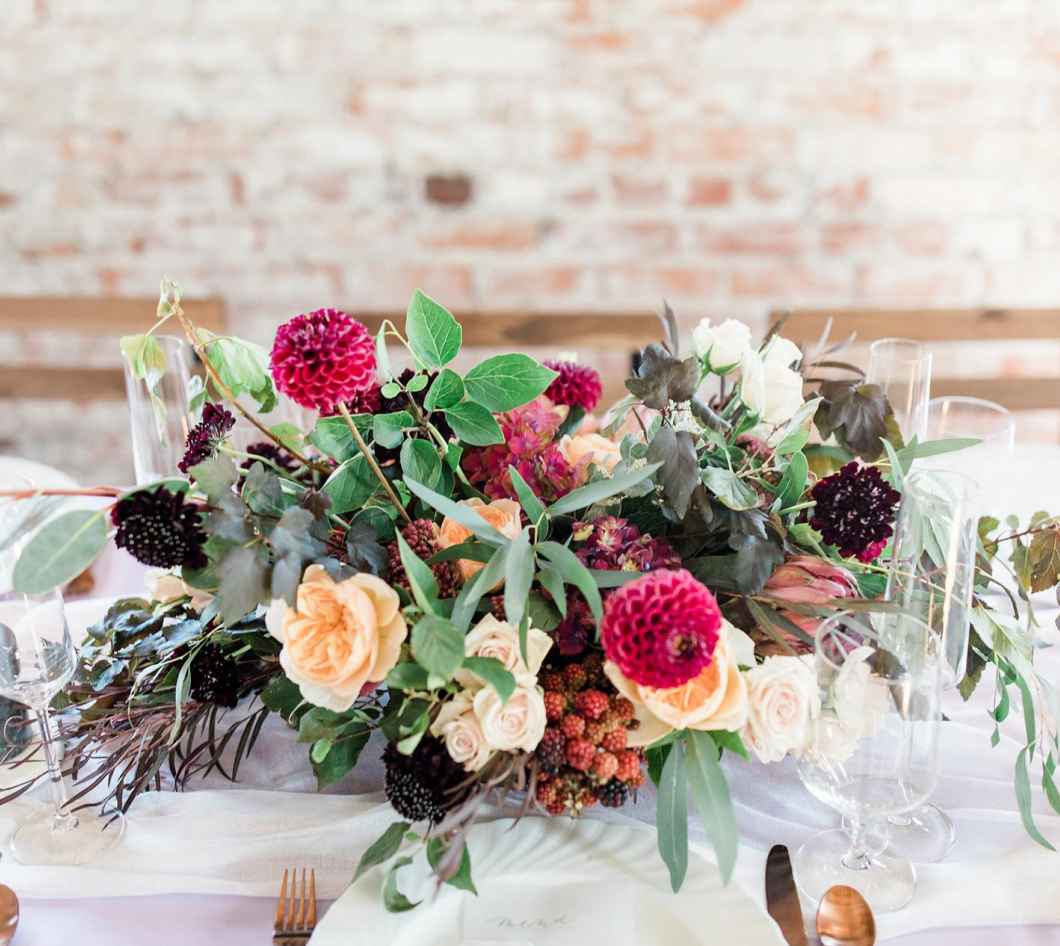 "We pulled in the lighter purples, concrete and marble in the tablescape and cake to pop alongside the walls," explains Krissy. "Despite the industrial feel of the space, we wanted to include pieces of natural and organic movement to each vignette to capture the true warmth of this venue and stay true to our natural aesthetic. To do this, our floral arrangements and installation consisted of various flowing greens along with the texture of airy florals and berries. We filled the spaces with candles of all kinds and finally tied all aspects together with a soft, formal elegance throughout the stationery, attire and styling details. Overall, we wanted to tell the story of a joyful and natural-inspired celebration while staying true to the 'factory' feel of the space. We were excited to bring together colors and elements that could be used during any season for both the classic and fine art bride."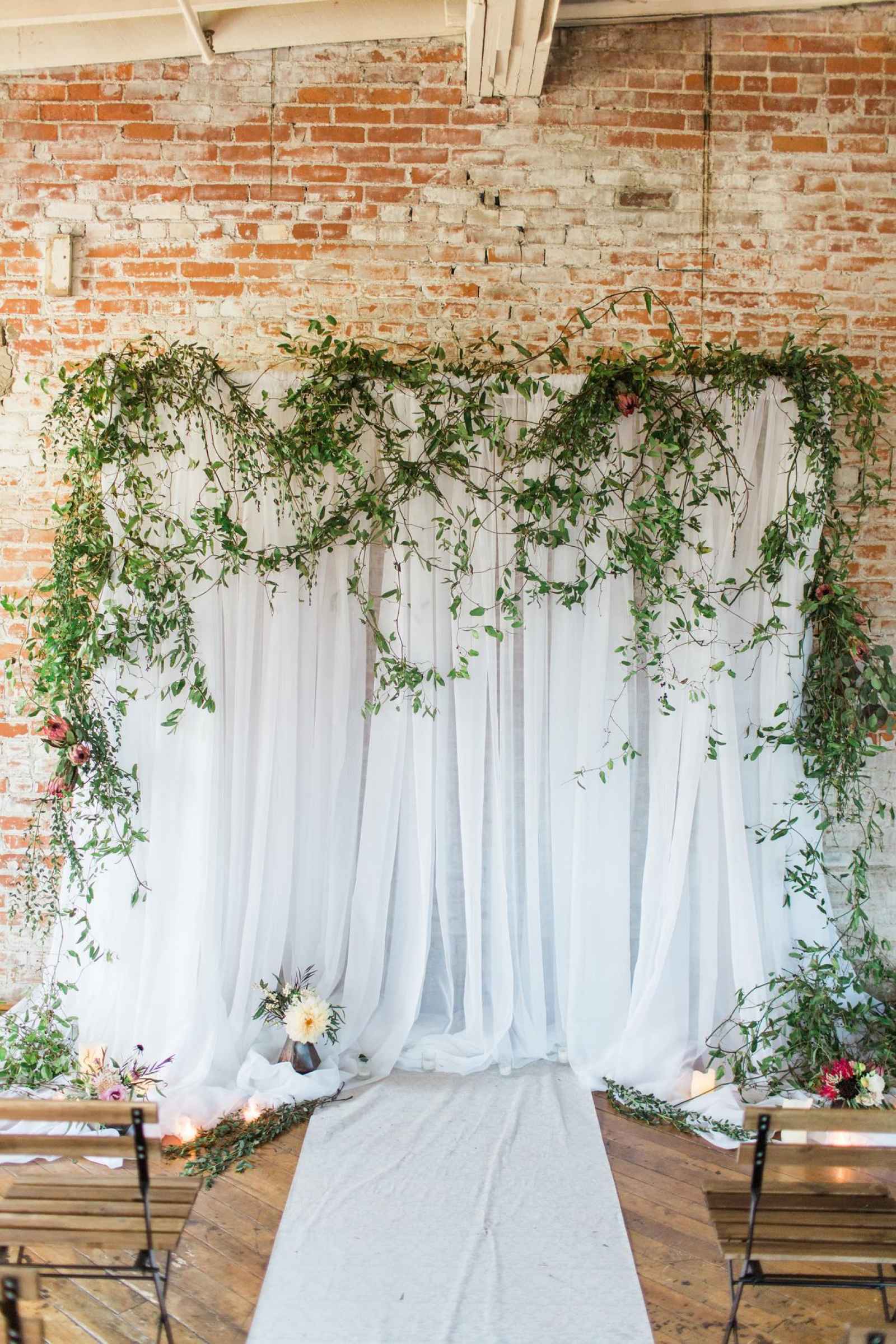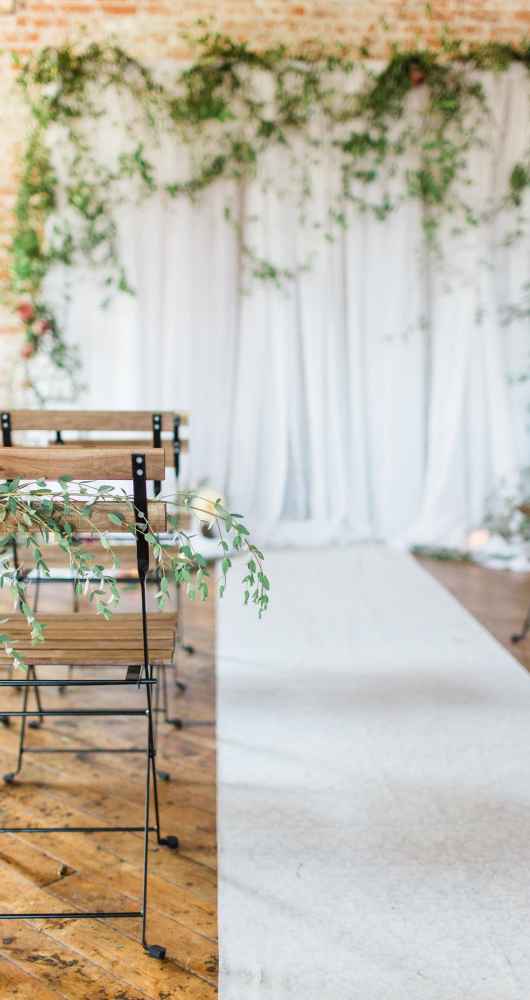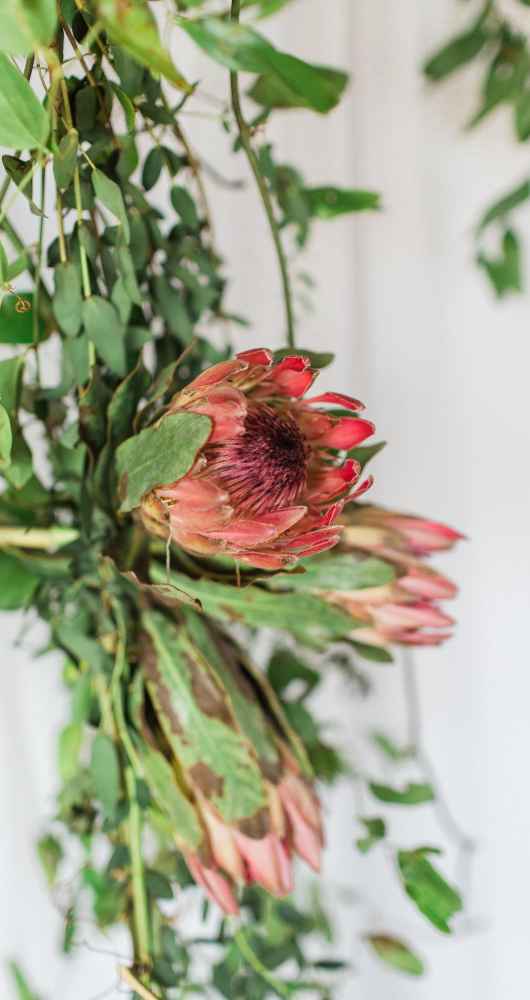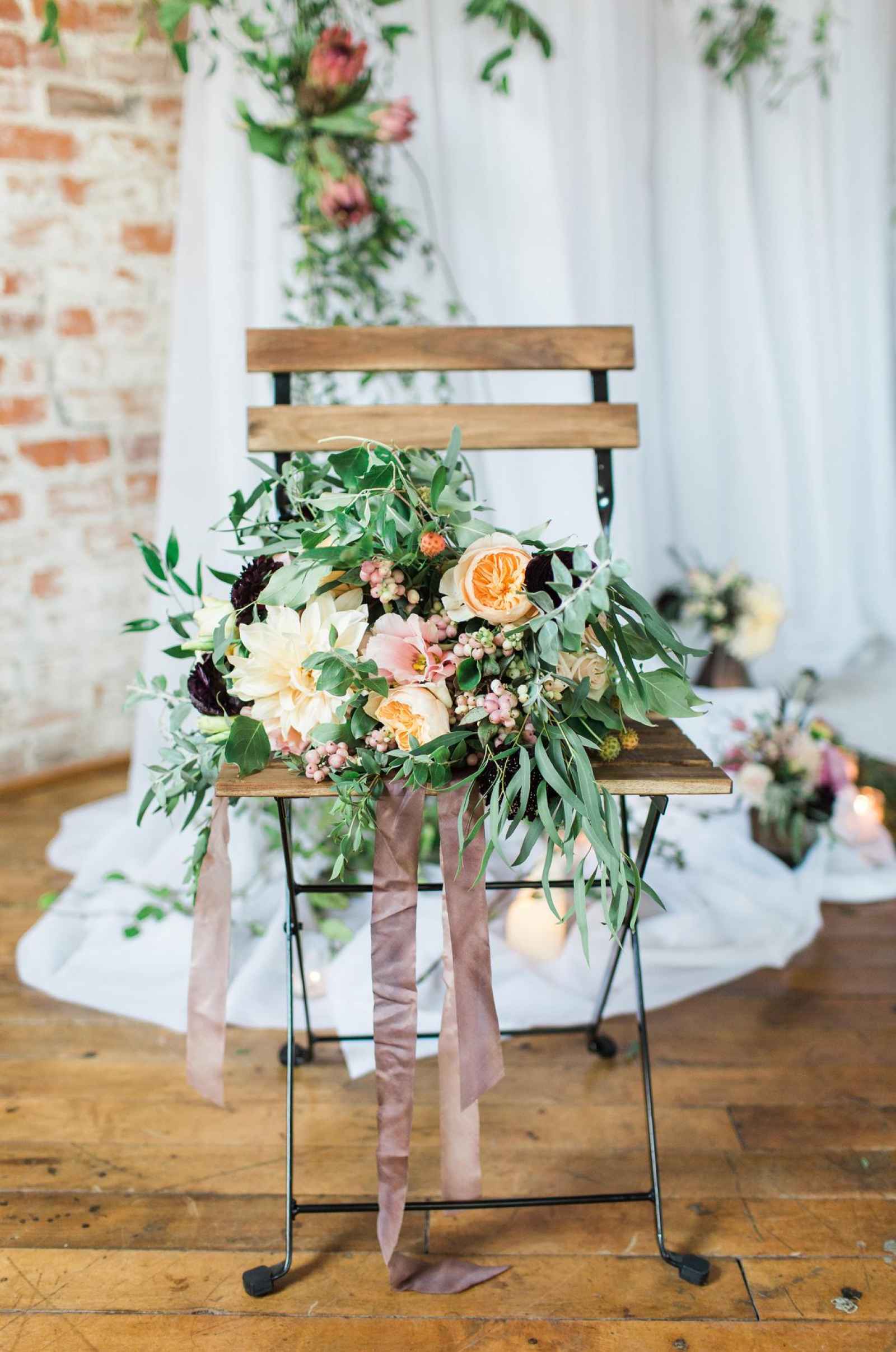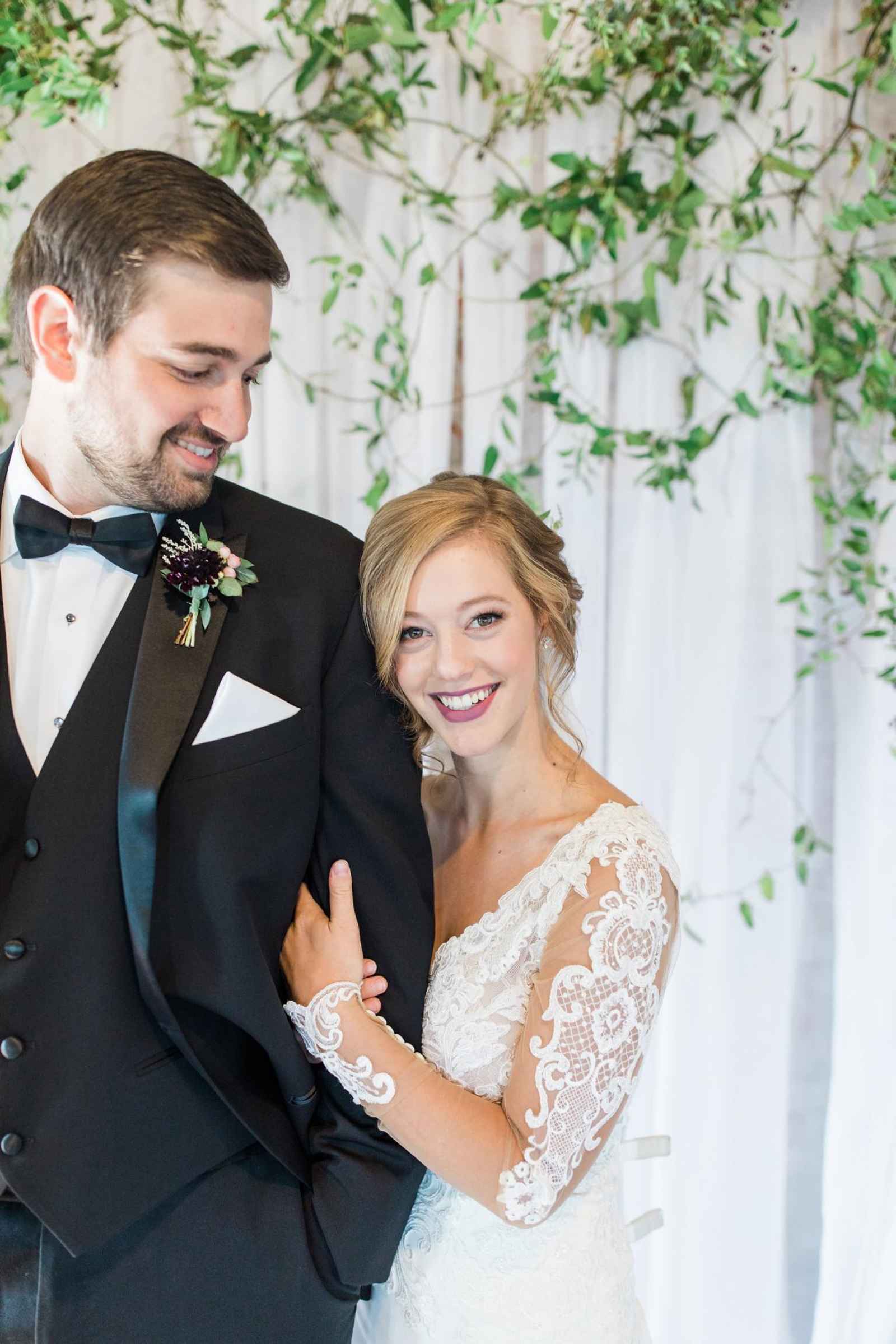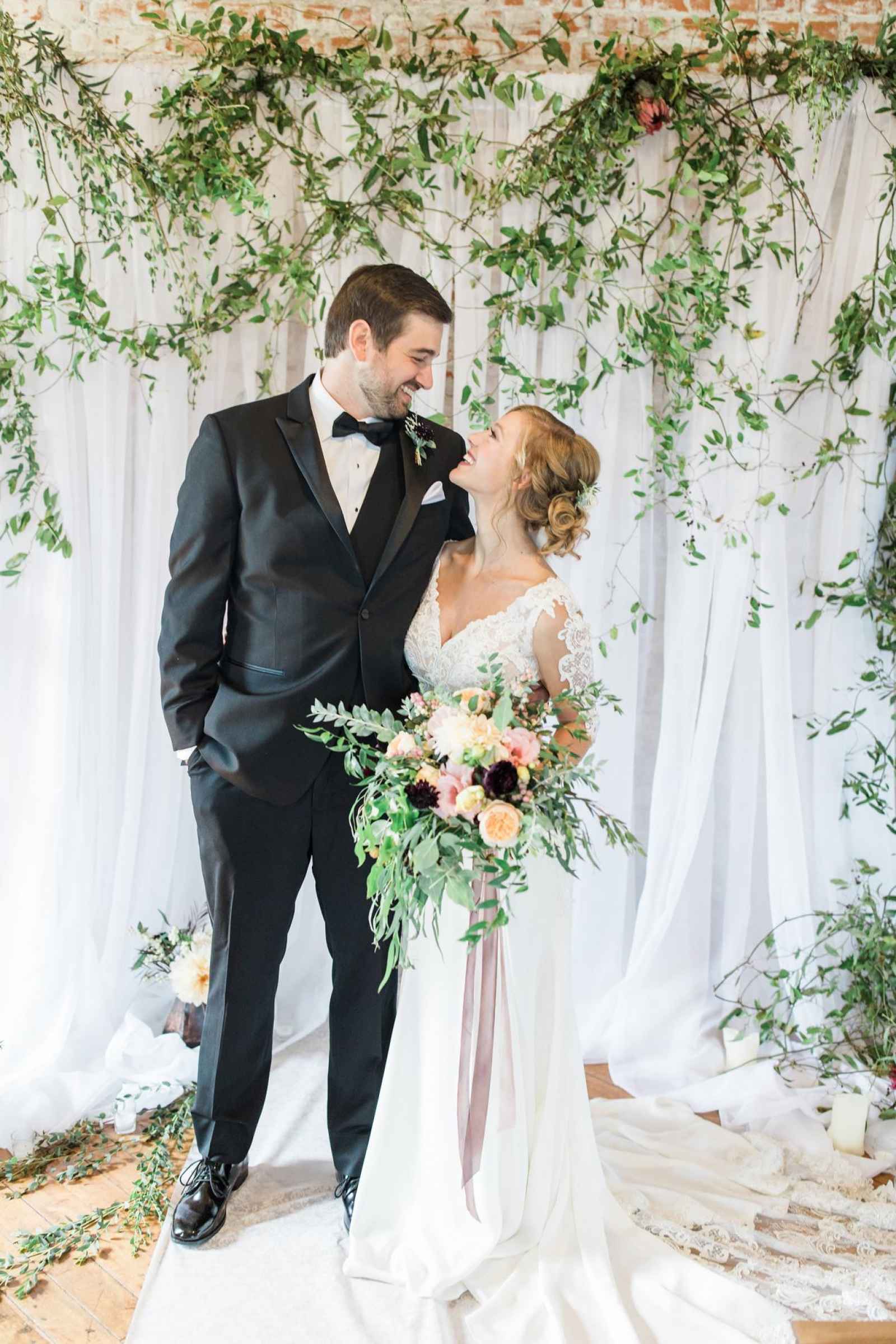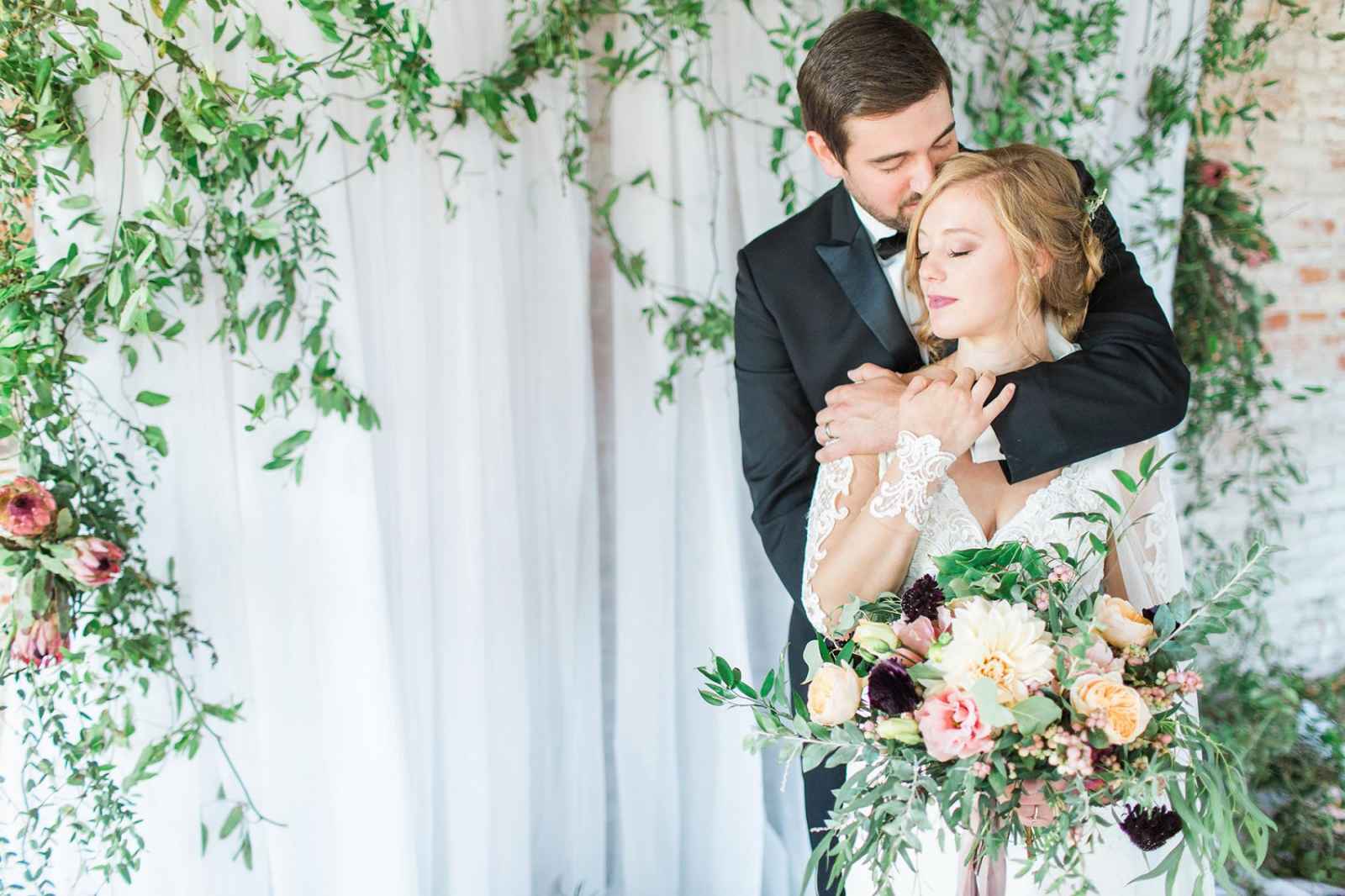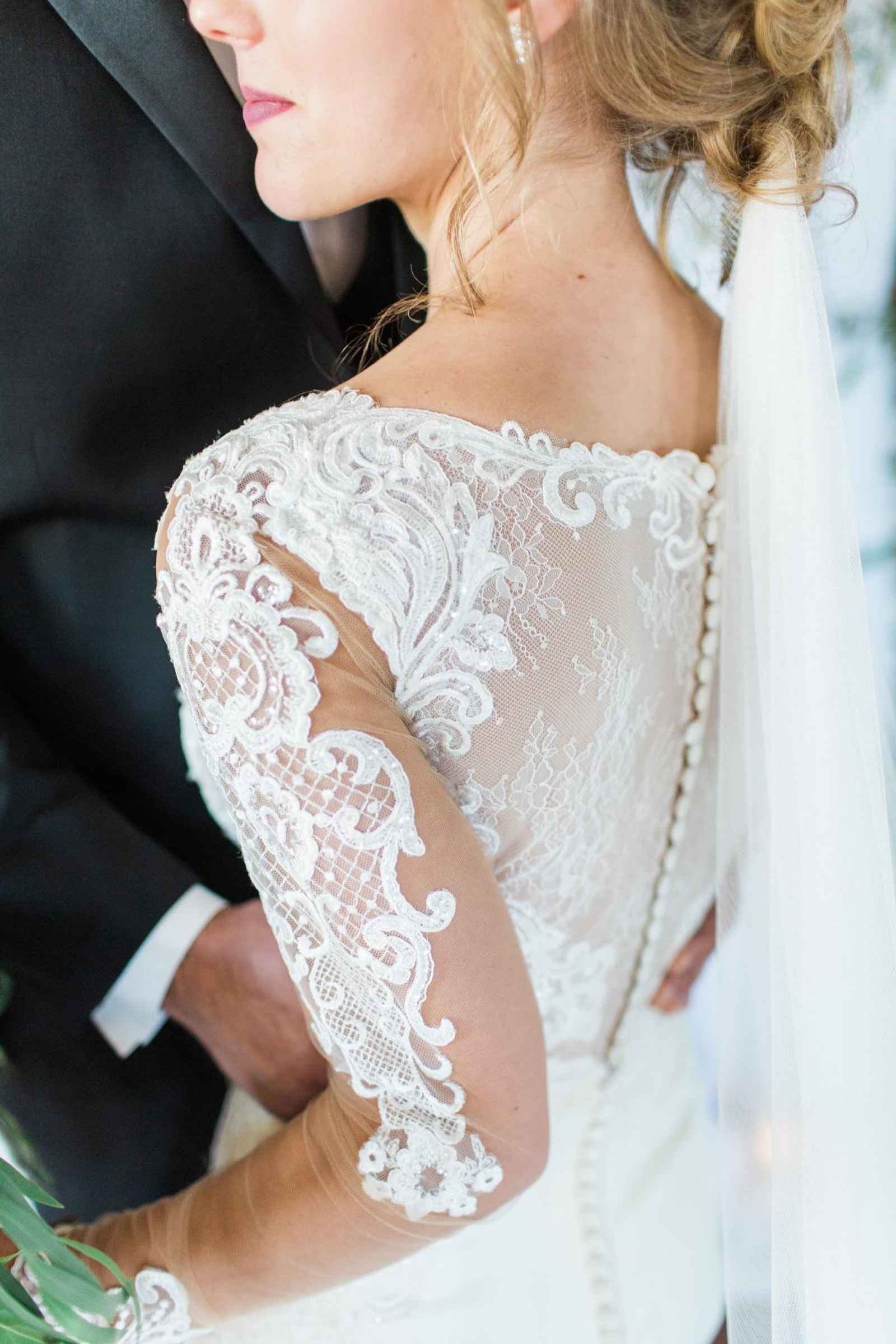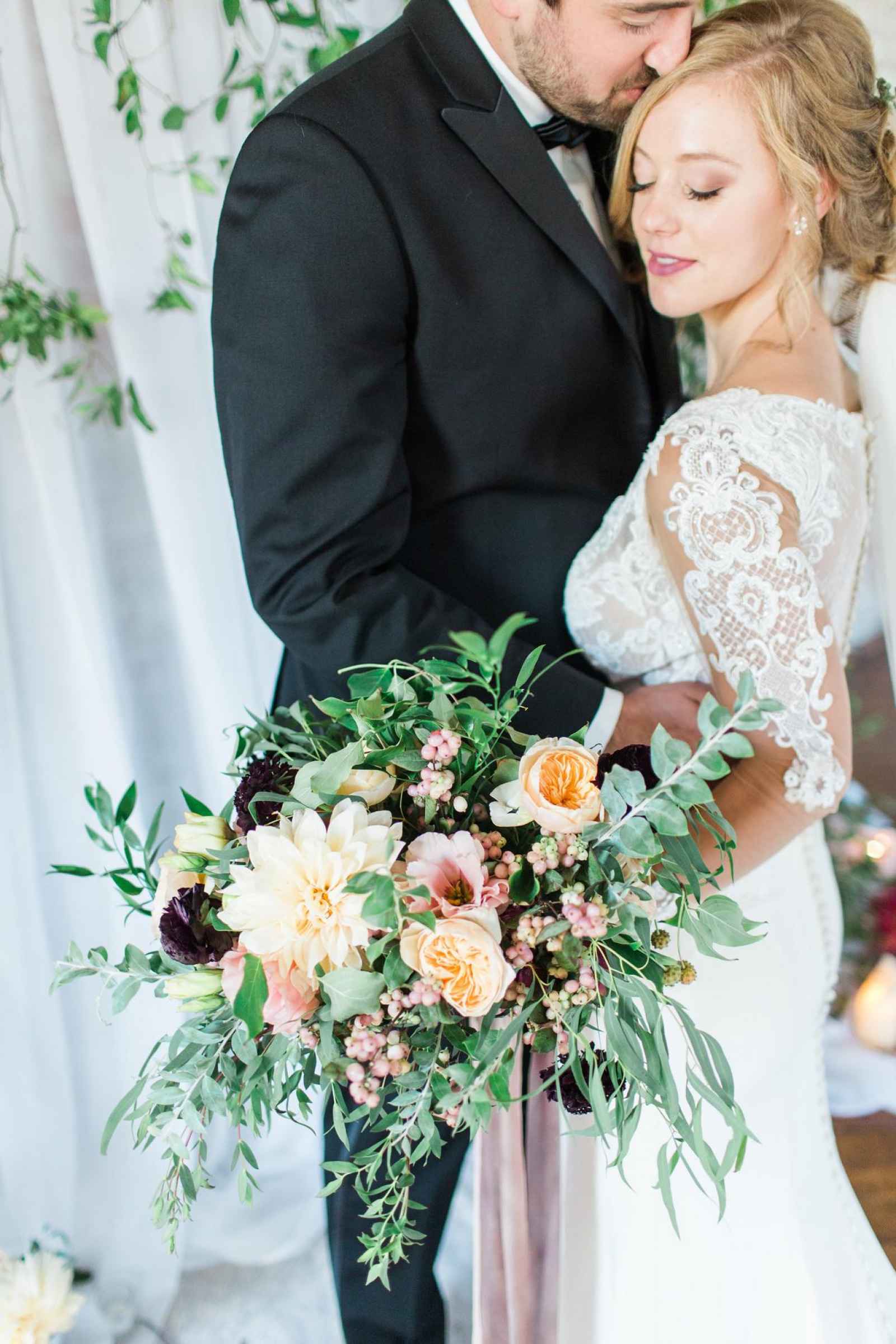 are you a bride-to-be?
We'd love to plan with you on weddingday-online.com. Let's get started!
 
are you a wedding extraordinaire?
Join WeddingDay Magazine in inspiring brides by partnering with us! See how here.