Finding the perfect dress for your wedding day is always such a relief. At that point, you feel a weight being lifted as you begin to make your bridal vision a reality. You imagine dancing the night away in your gown with your betrothed and probably the last thing you are thinking about are blisters, chaffing, and swollen feet...well allow me to be your Foot Fairy Godmother (please don't let that nickname stick) and I will help you prepare for the day your feet will always
Remember....
 
Photo credit: Arielle Peters Photography
1. Choose Function Over Form
With the majority of dresses being floor length, your shoes are rarely center stage on the day of, save the 2-3 photos that your photographer will take with all of your other pretty details prior to your ceremony. Choosing a shoe based on looks alone, is similar to choosing a mate based on the same criteria. Sure they are pretty, but are they going to embrace you and comfort you when you/your feet need them most? If you have to choose between more Swarovski crystals or more cushioning, always choose the cushioning.
 
2. Walk The Walk
Sure, we all want new 'out-of-the-box' shoes for our photos, but slipping into your shoes to try them on at fittings doesn't count as breaking them in, ladies. Braking in shoes is a marathon, not a sprint, and while I don't recommend running a marathon in your shoes, wearing them around the house for a few hours every week will go a long way to ensure that you aren't hobbling around like a newborn baby deer by the end of the evening.
Side Note: Make sure the shoes that you have chosen do NOT catch and snag onto your dress. When you walk, crystals may have settings with tiny (evil) prongs that LOVE to snag into tulle and other under carriage netting (probably not the actual name for it).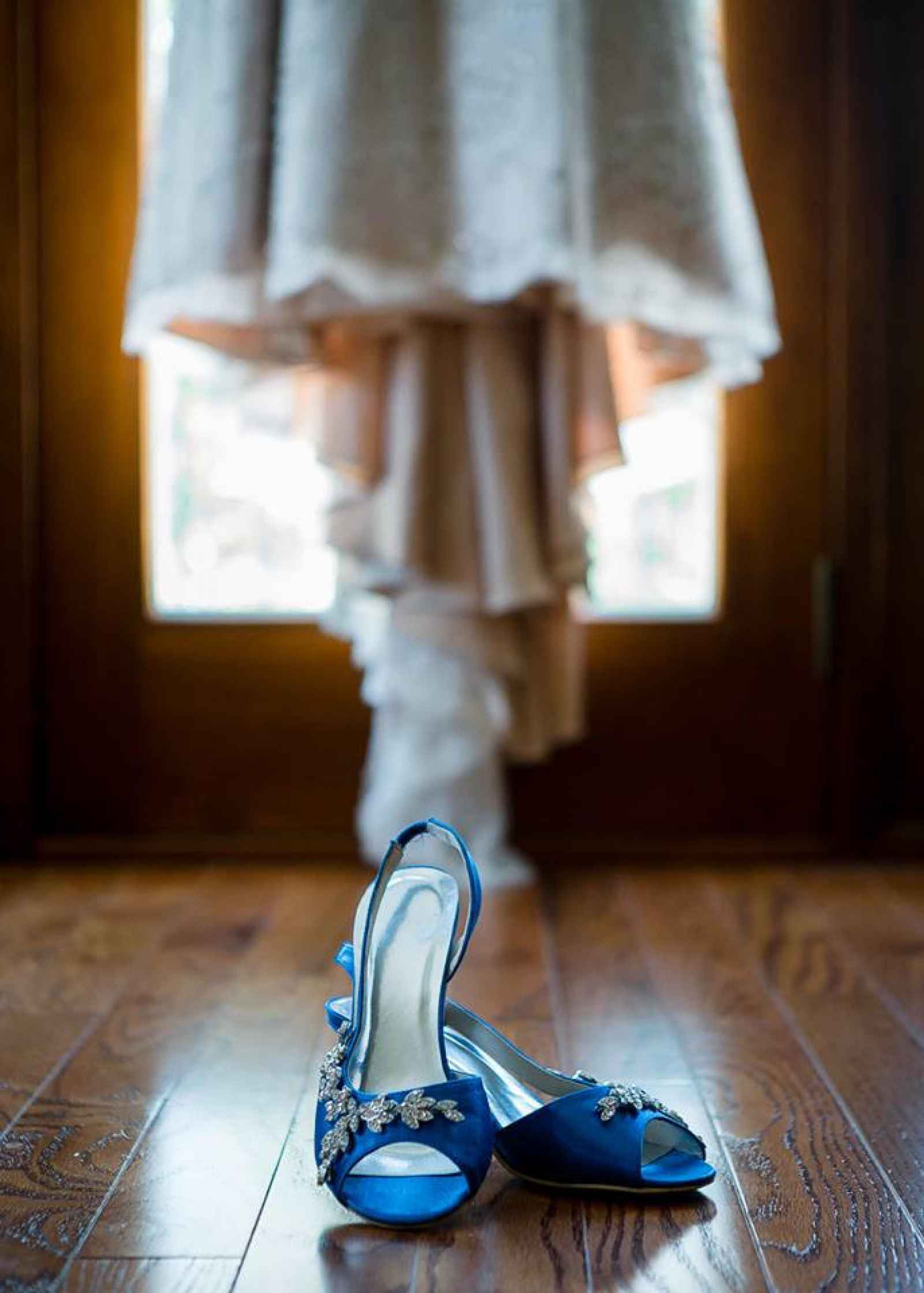 Photo credit: Rogue Images Photography
3. An Ounce of Prevention is Worth A Pound of Blisters
Having products specifically designed to ensure the comfort of your feet is going to be paramount on the day of. Having blister band-aids, friction sticks, and a high quality shoe insert on hand is like a mini insurance policy for your feet as well as your bridal party. Also, did you know men have feet too? Weird right? Stiff leather shoes are an equal opportunity employer when it comes to blisters, so throw a few blister band aids in a bro basket to send to your leading men.
 
4. Commitment Is Not Just For The Ceremony
One thing I implore you to remember on the day of your wedding is the commitment you are about to make...to your spouse and to your shoes. Once those bad boys are on, you should be committed to keeping them on until you plan on taking them off for the evening. Slipping off your shoes for a moment of "relief" is the last thing you want to do. Fun fact: When you take your shoes off, your feet swell, meaning the next time you slip on your shoes, you're going to experience far more discomfort. When you are ready to kick off your shoes for the night, have your favorite pair of tried and true dancing shoes on hand to slip into and then get back out onto the dance floor!
5. Life Is Short, Get The Shoes.
It's no secret that some of the most expensive shoes tend to be the most comfortable. Why? A lot of it boils down to craftsmanship, stability, and the quality of materials. While stilettos will never be as comfortable as your bunny slippers, proper construction, arch support, and high quality leather can go a long way in the illusion of comfort.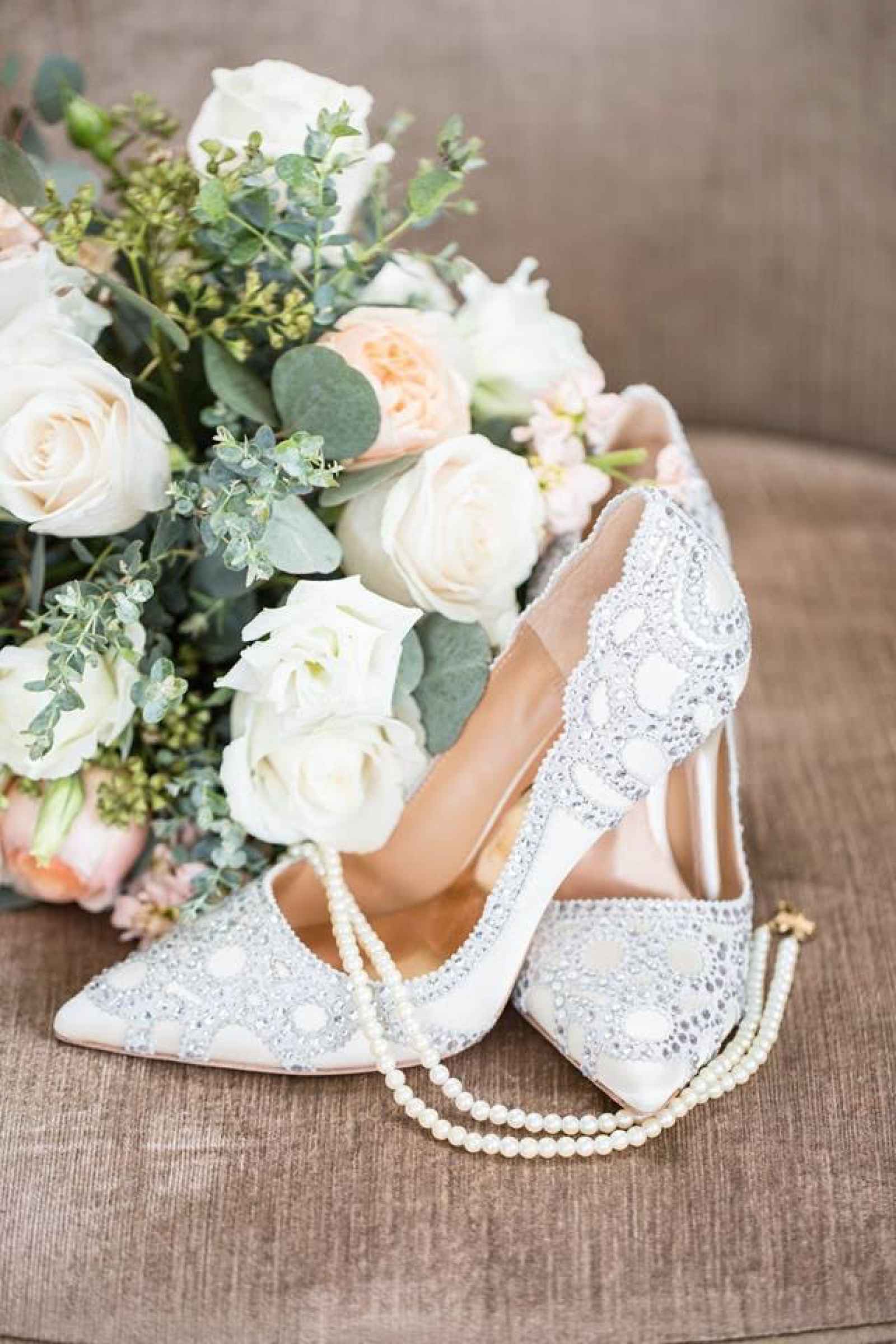 Photo credit: Conforti Photography
*****
Andi (Schafer) Sherman is a beauty blogger and owner of Something Blue Stylists, an onsite makeup and hair consultant, serving Indiana and California.
are you a bride-to-be?
Obsess and plan with us on weddingday-online.com. Sign up here.

are you a wedding extraordinaire?
Join WeddingDay Magazine in inspiring brides by partnering with us! See how here.