Nothing screams spring like a green garden. Fresh blooms set amid such a pretty scene can be nothing short of inspirational. Stephanie of Stephanie Parshall Photography says her photography heart couldn't resist a collaborative style shoot with Green Gardens after she attended her first wedding there in May. "The entire venue just made me think of outdoor, earthy photos because of the natural, organic look of the vines that they have growing in their greenhouse. My heart said that this venue were just screaming for a boho-inspired look!" she says.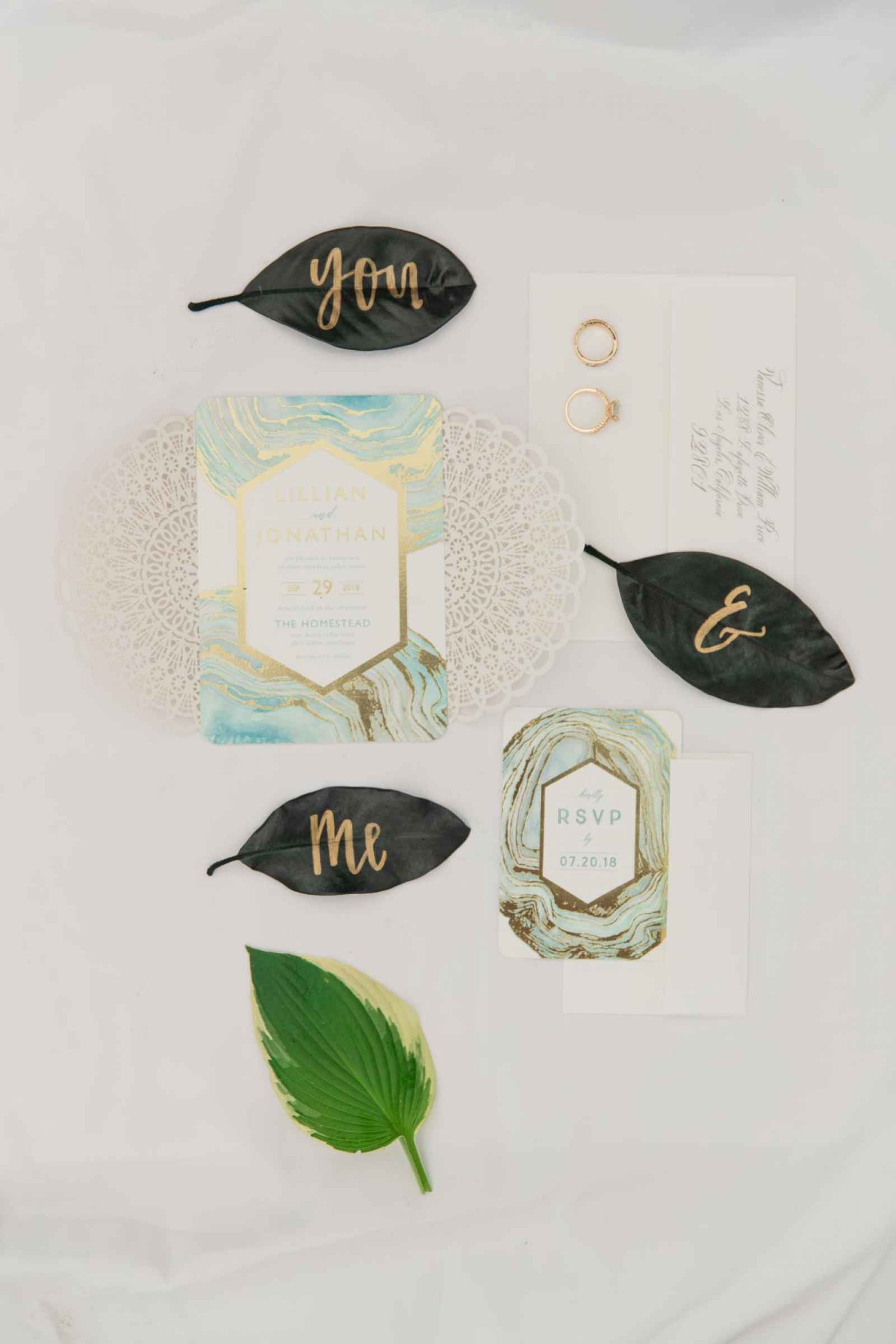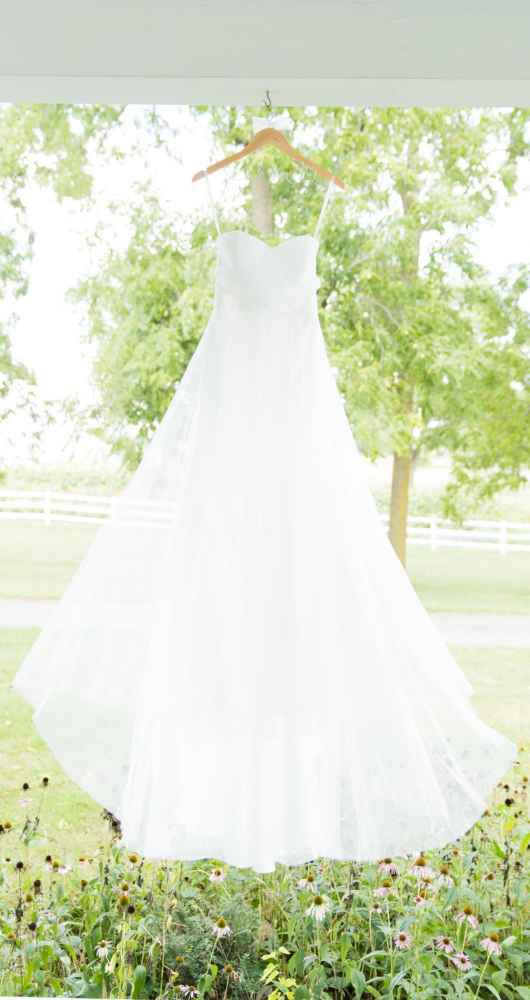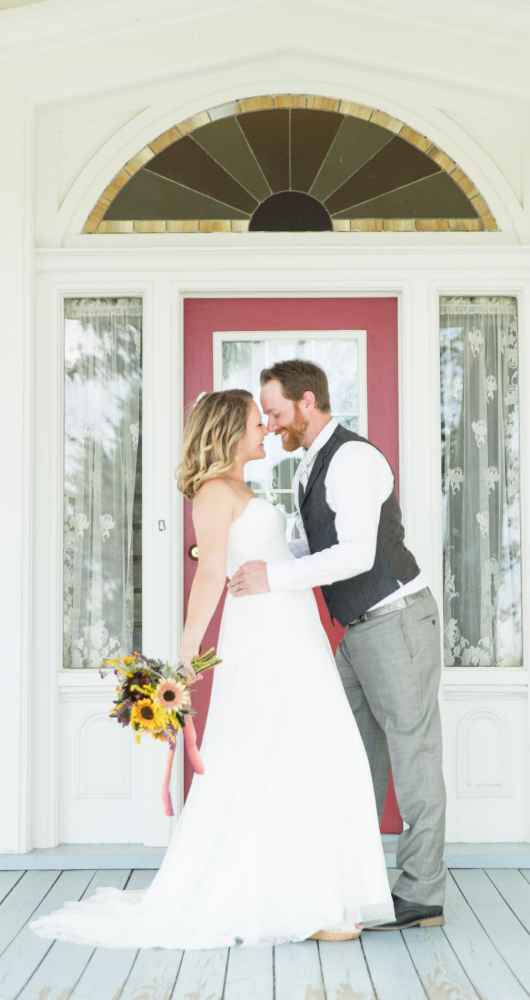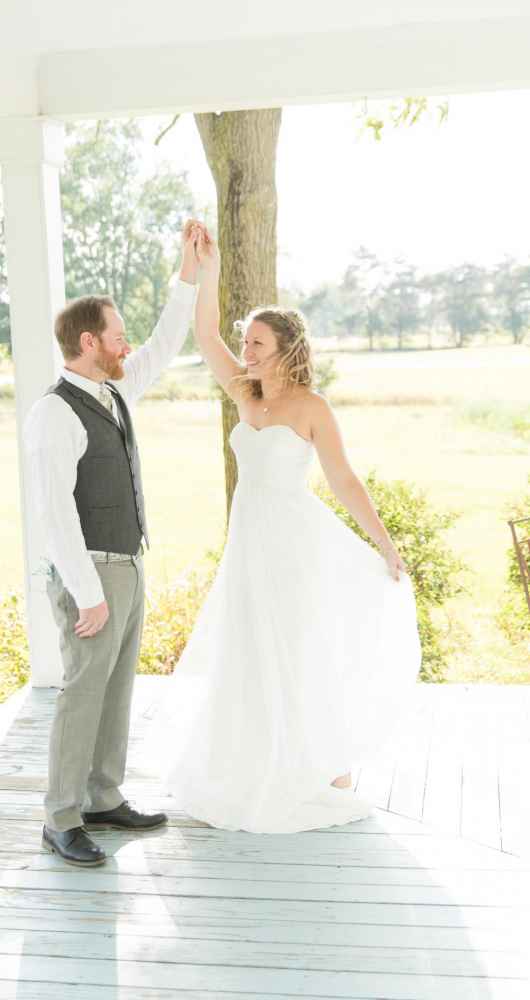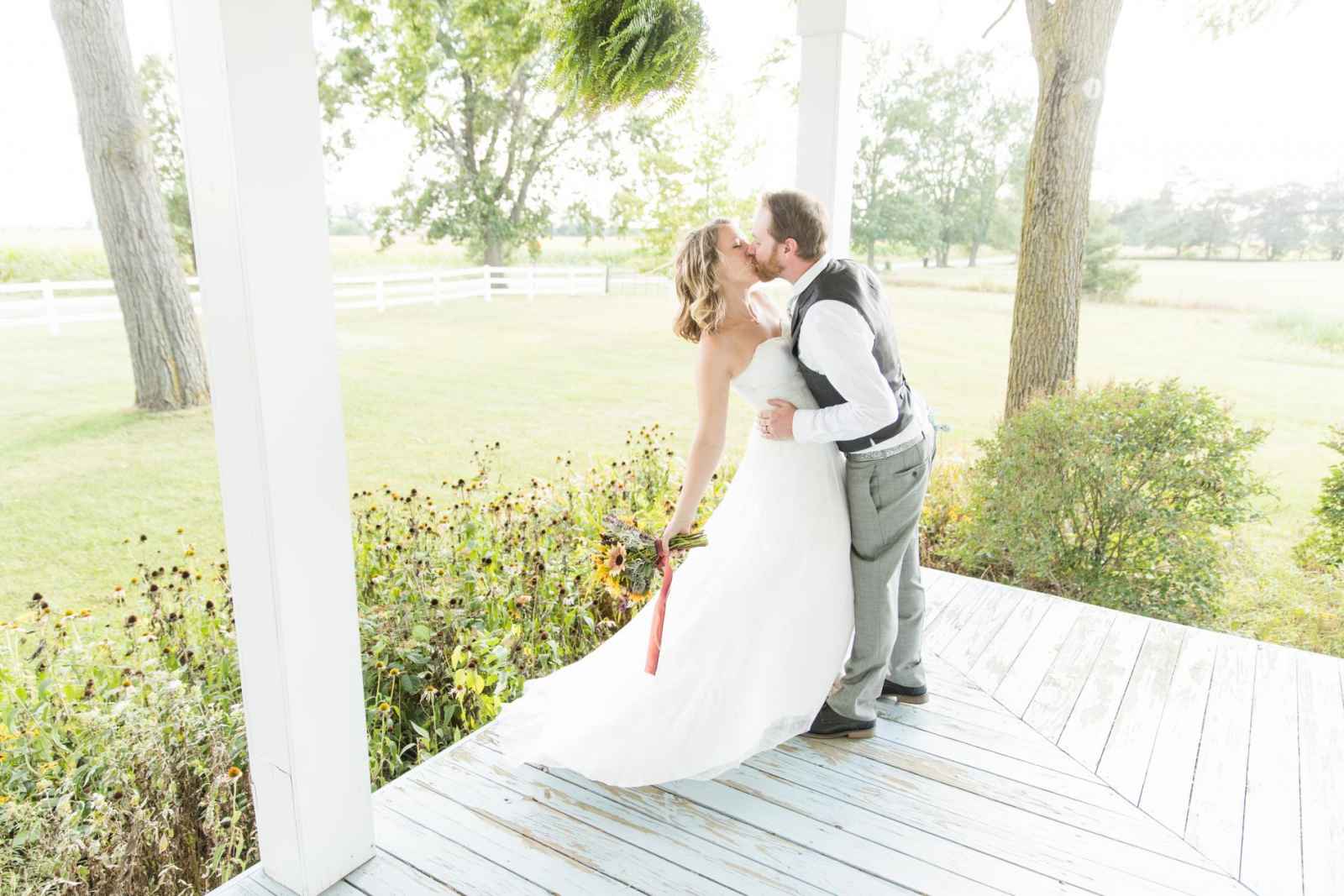 "When you first drive down H Drive in Battle Creek, the big, white house on Green Gardens Community Farm is what strikes you first," says Stephanie. "It's like a colonial manor popping through the trees. My favorite part is when I get to present whomever I'm photographing with the biggest surprise of all which happens when they walk past the red barn and the farm opens up to a massive mulberry tree that gently flows back and forth in the wind. From there, you see the rolling hills of the farm itself with greenhouses all around. You think you're done with the beauty until you walk inside their Greenhouse made specifically for events."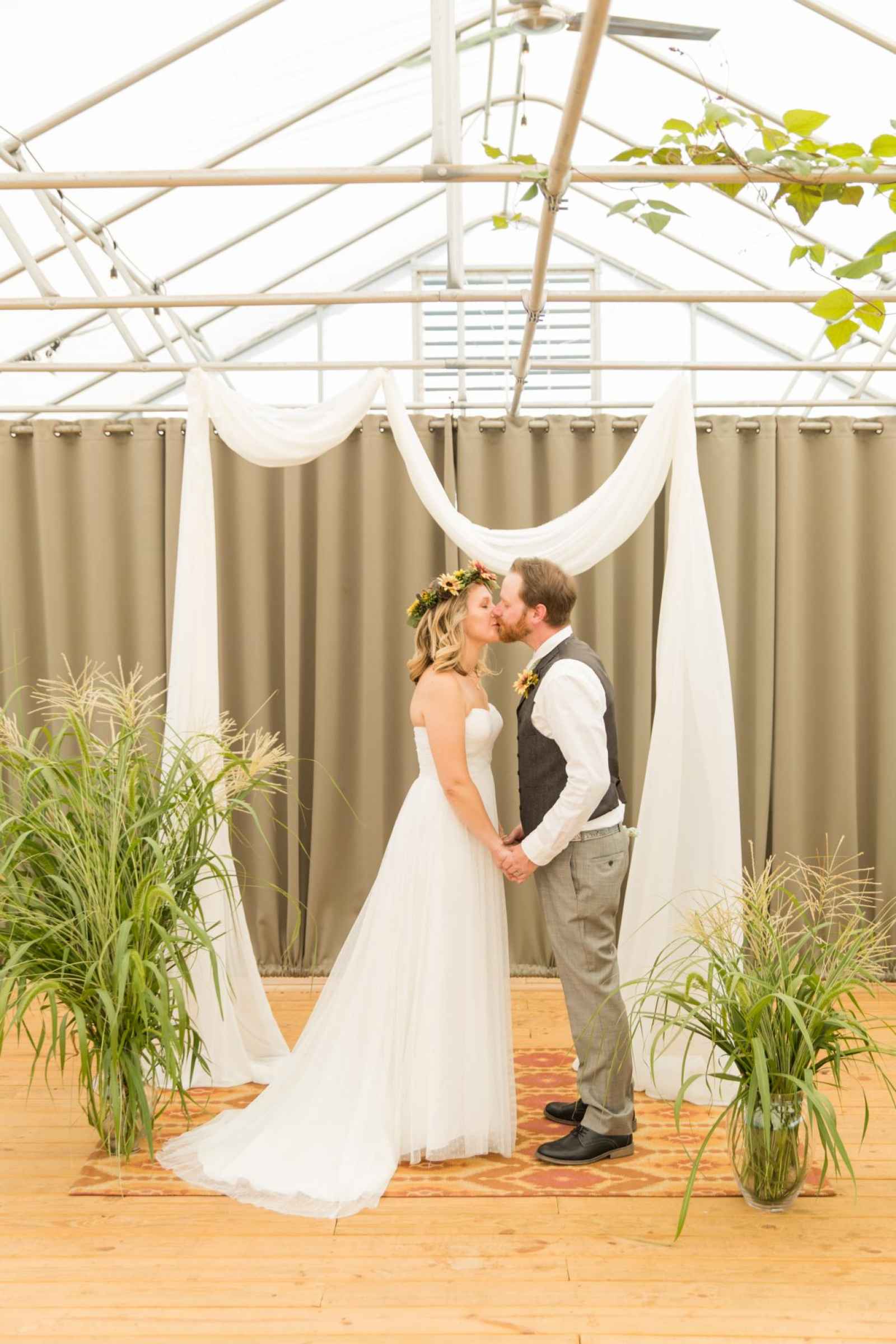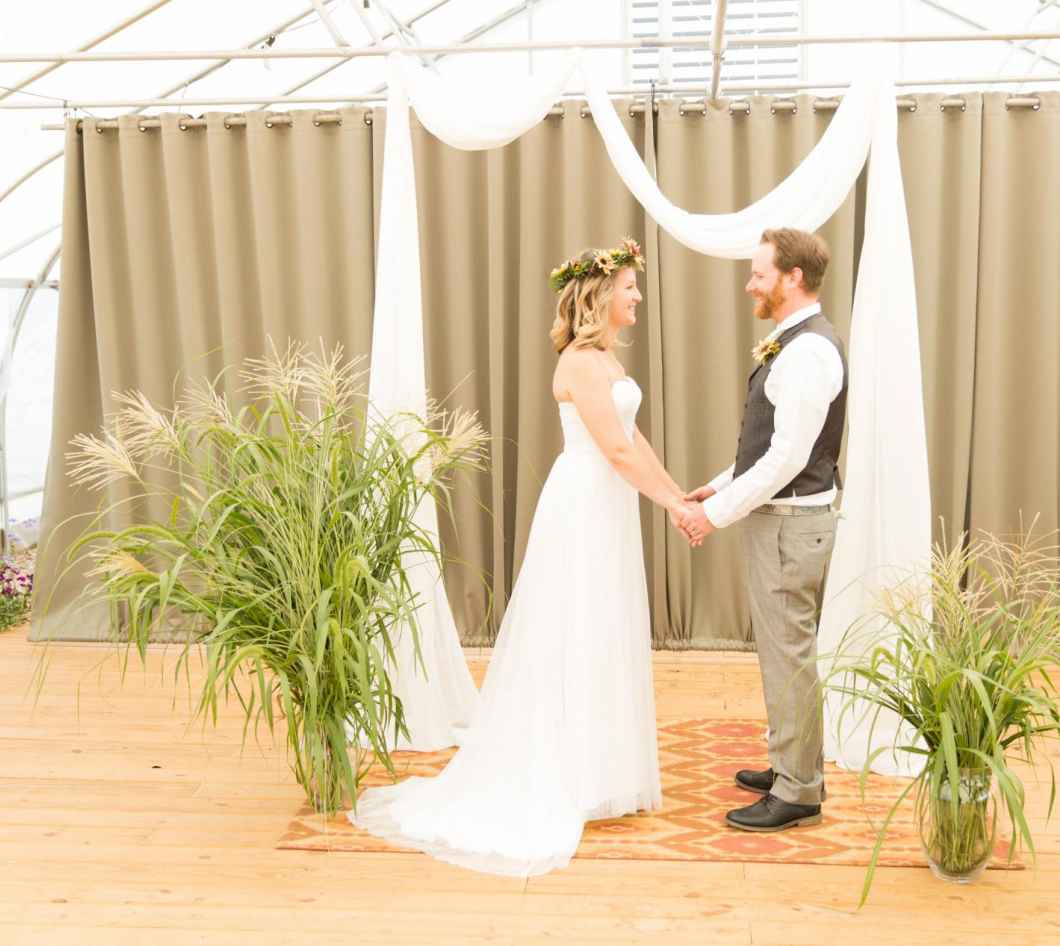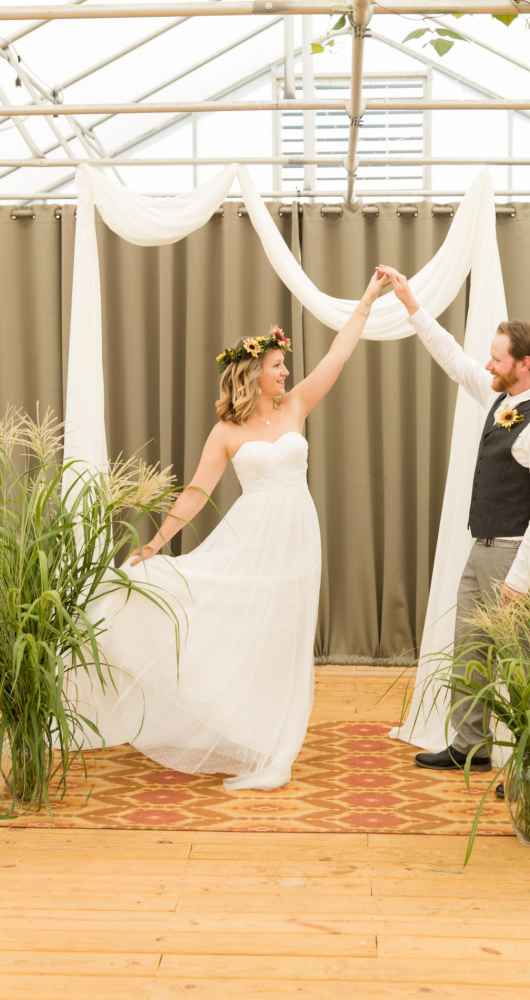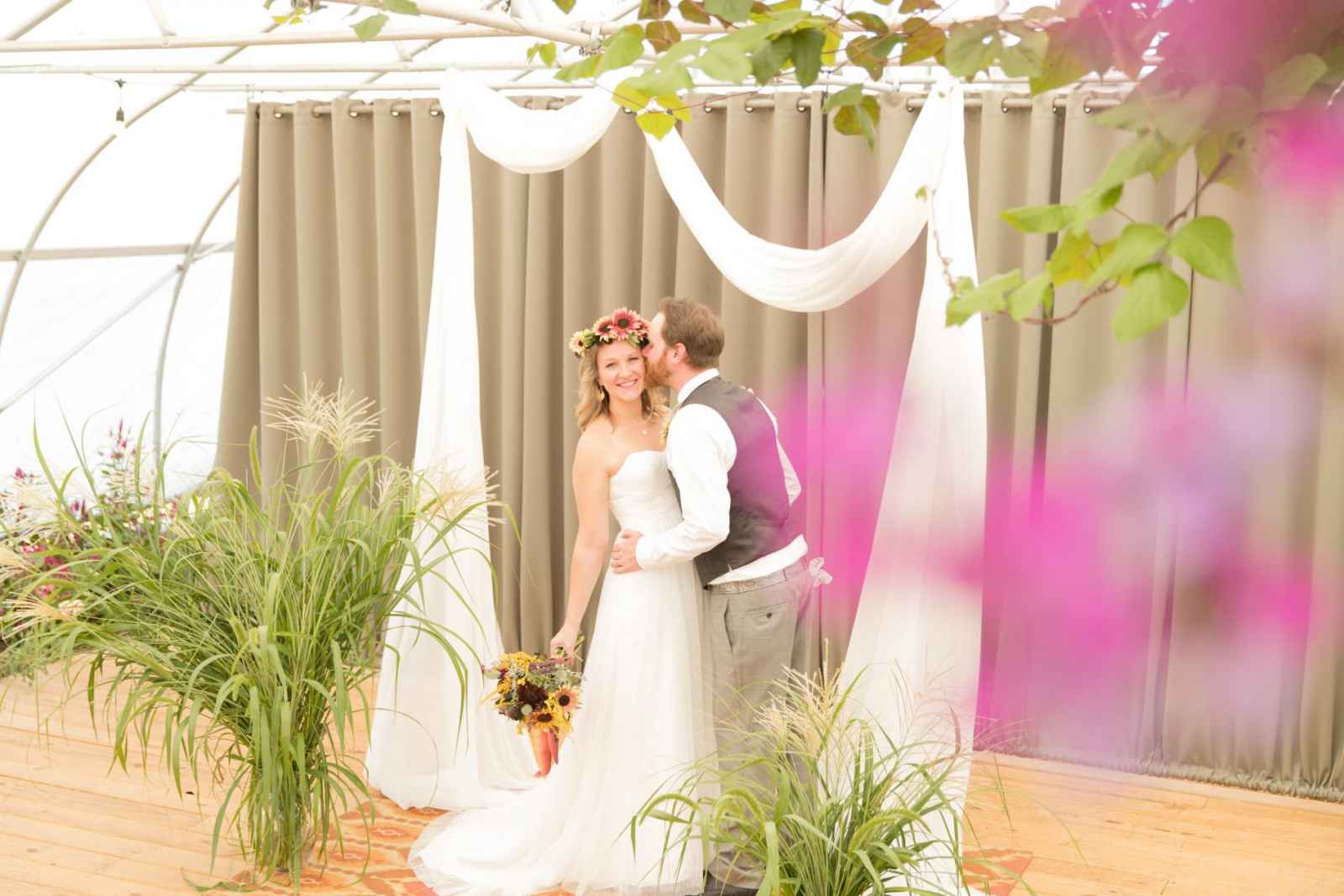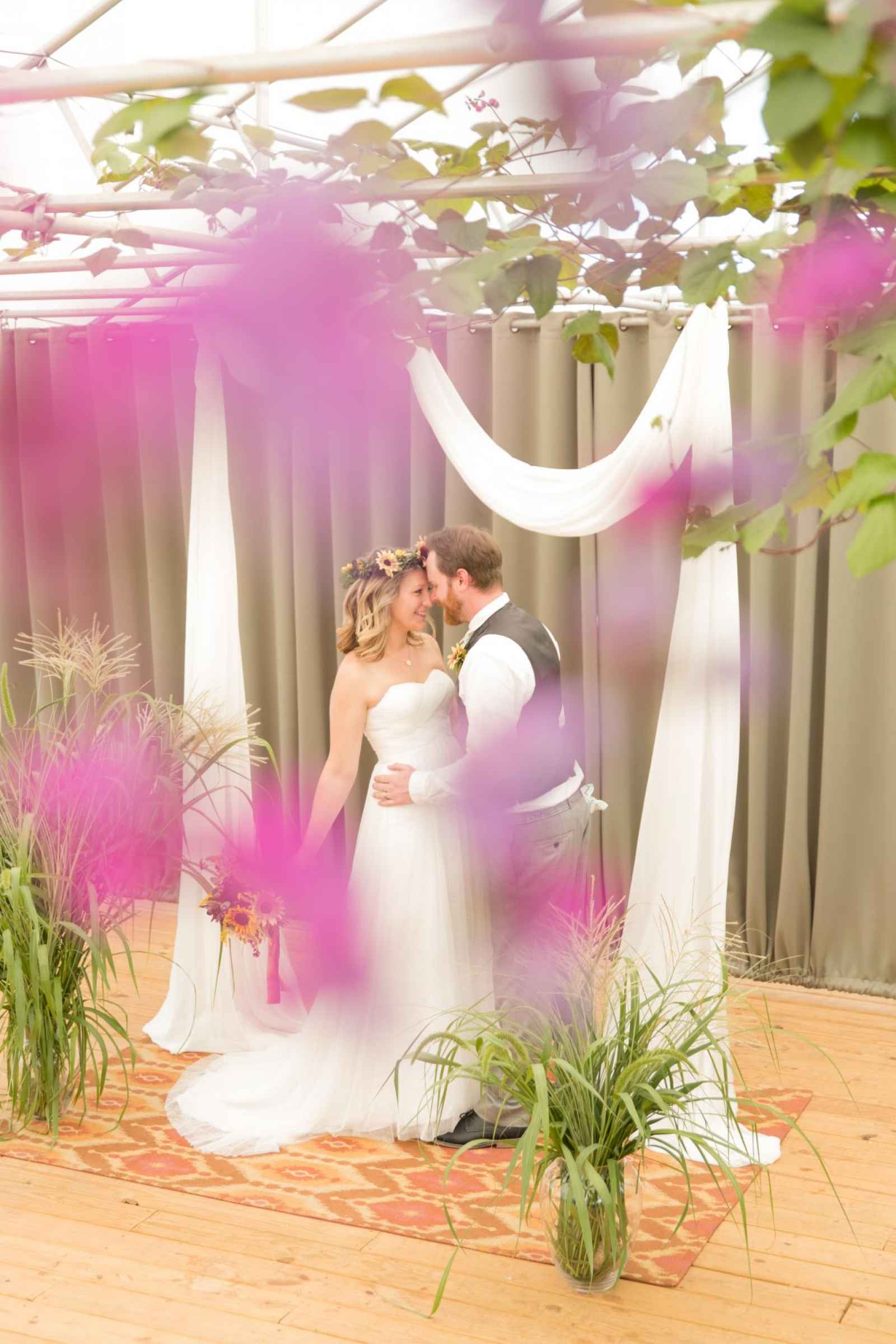 The bridal look included a gown with a classic and modern feel that could move with the breeze. Natural earth tones and a relaxed hair style only added to the beautiful boho look.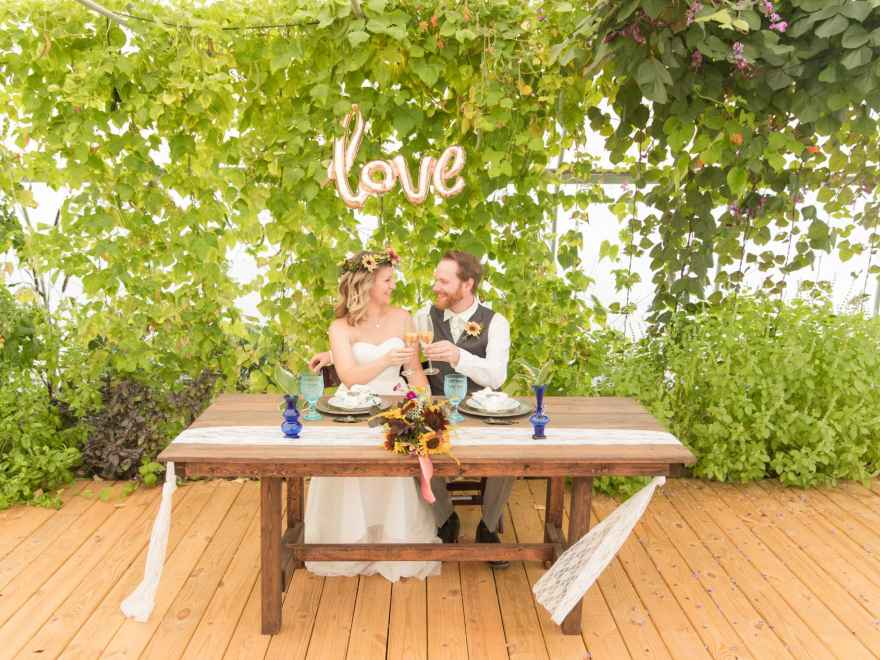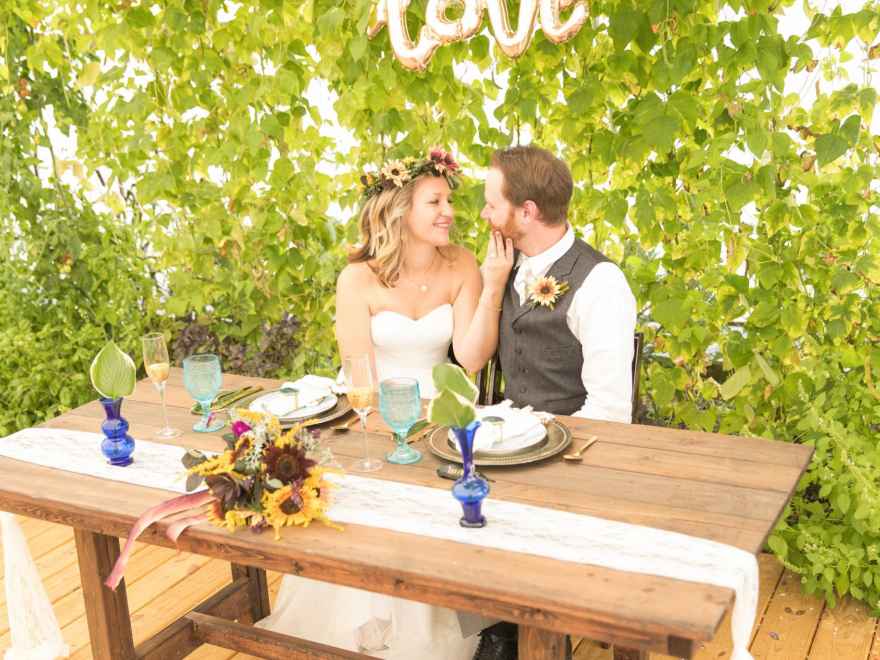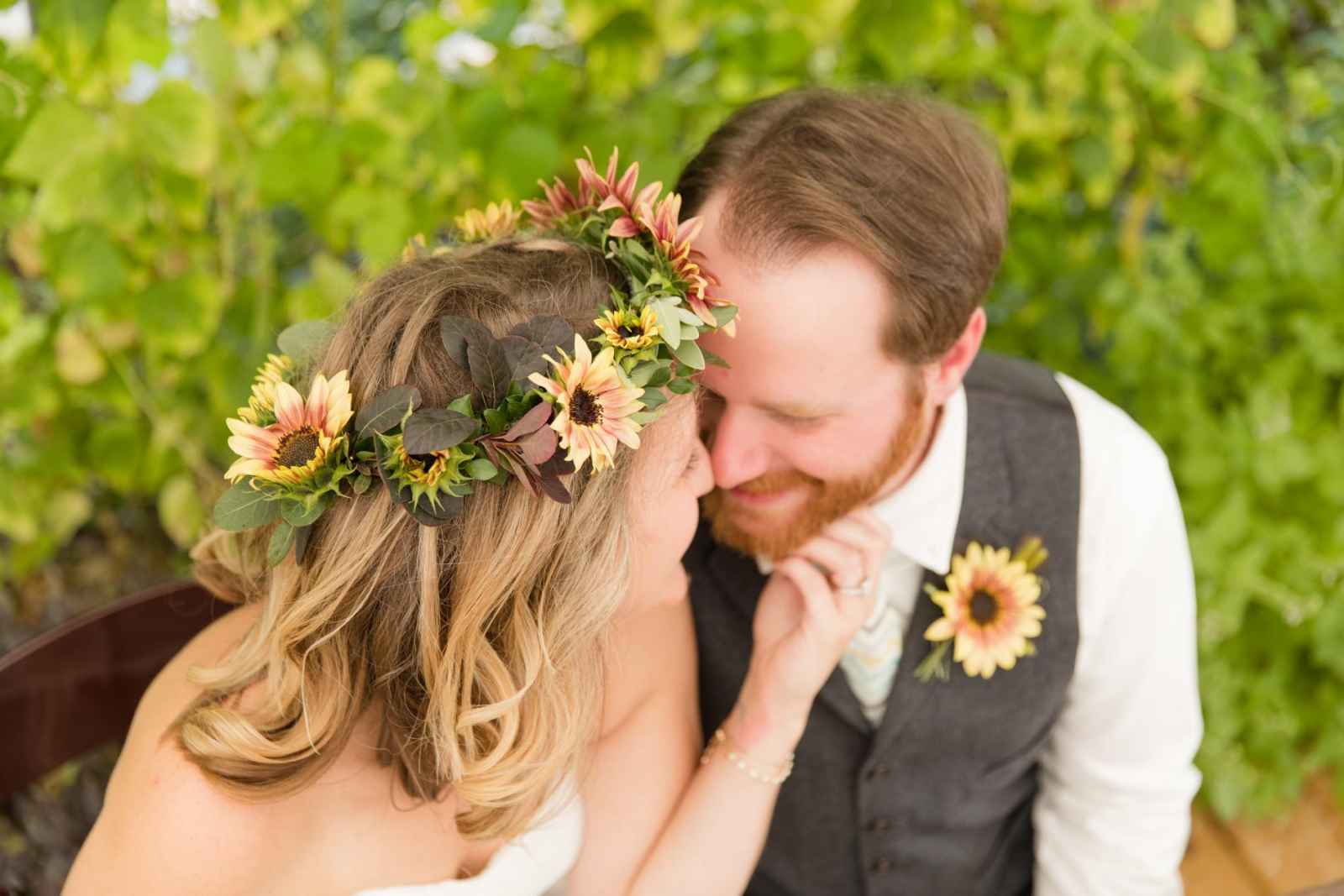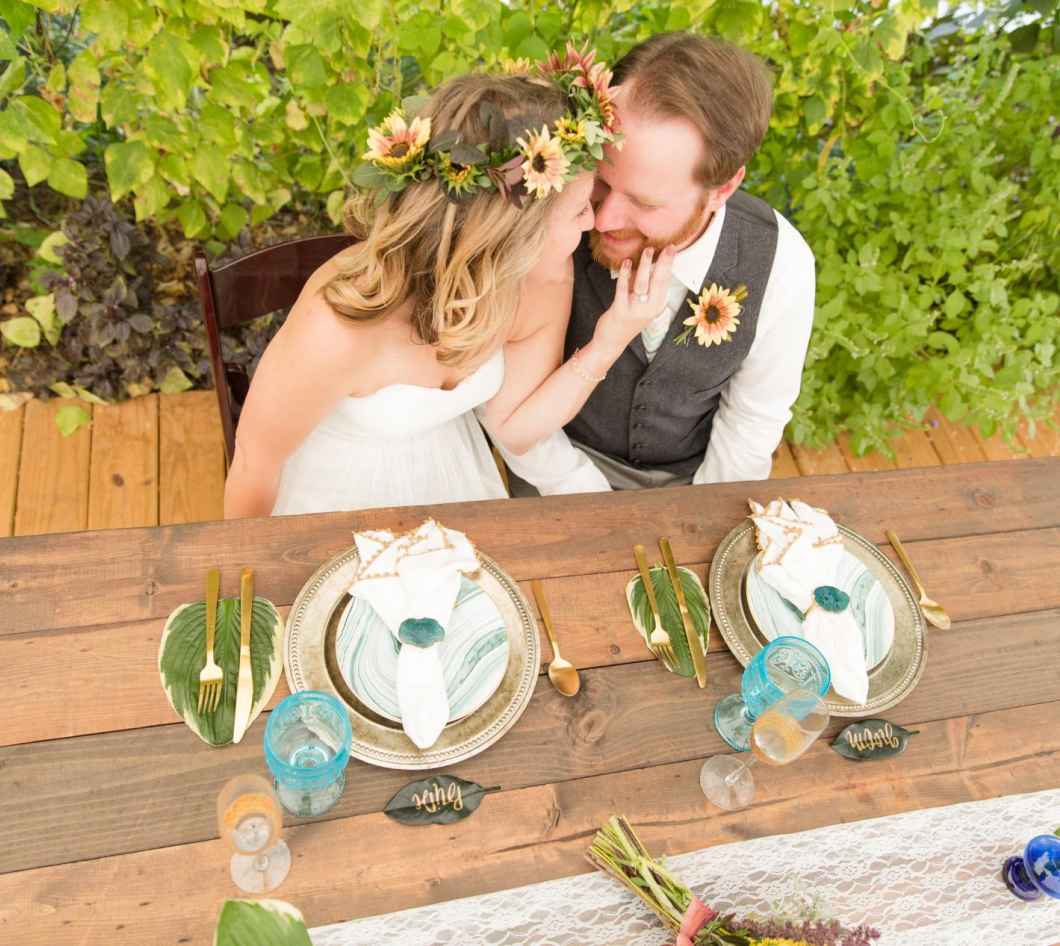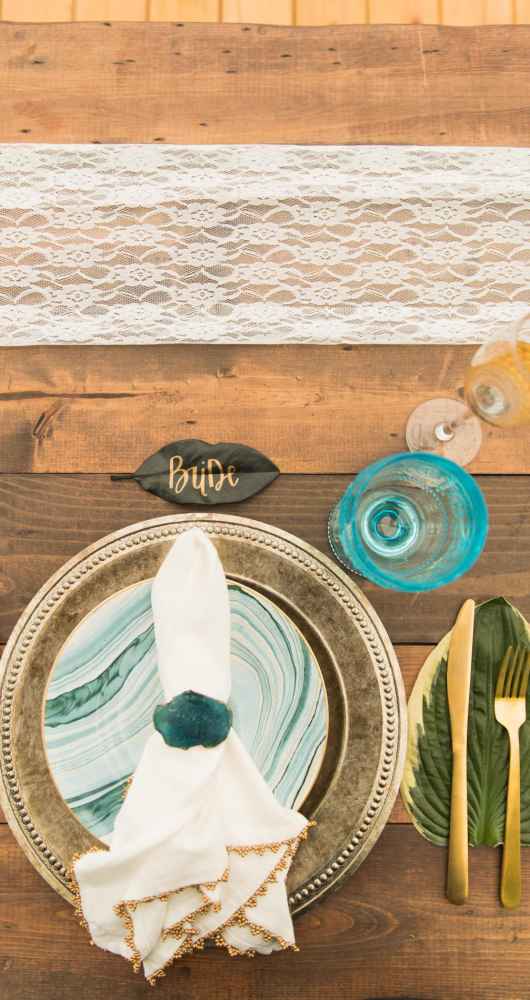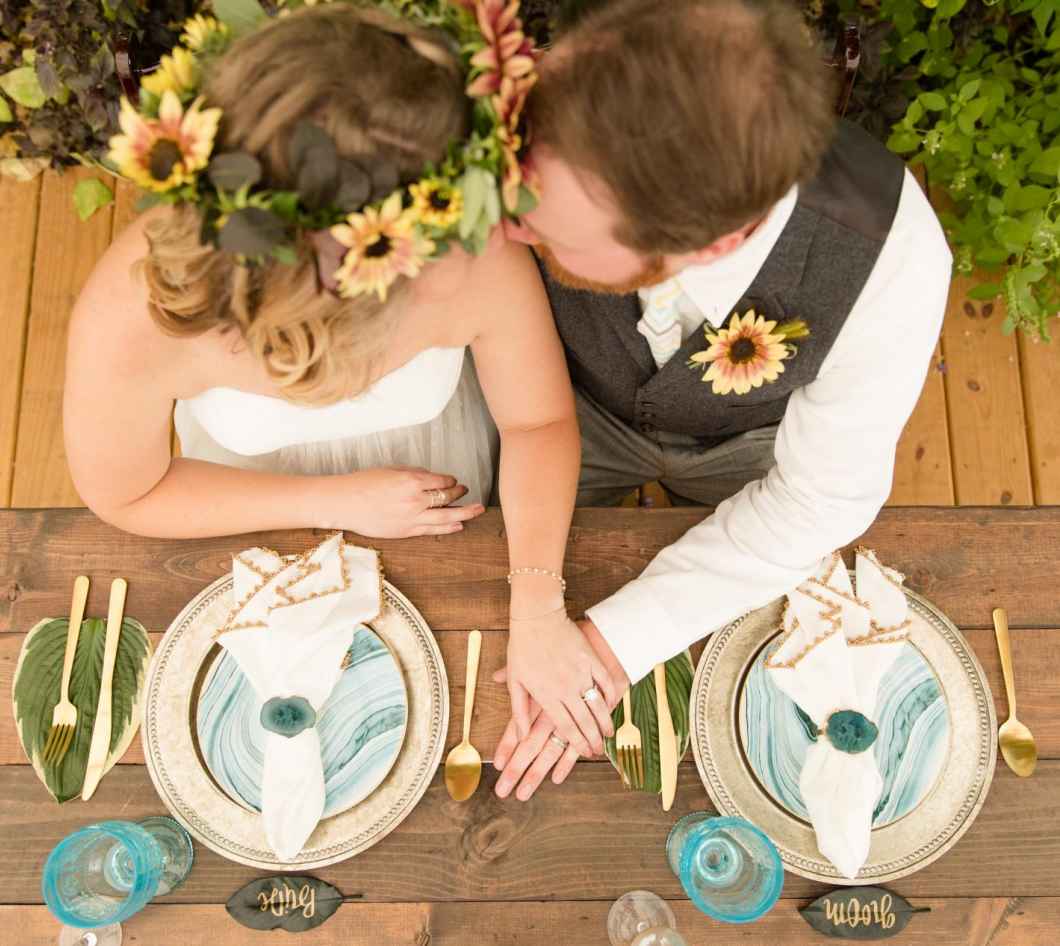 Stephanie says, "The flowers and every plant were from the gardens itself. We really wanted to showcase just how many resources this self-sustaining farm can provide! Anne, the Wedding Coordinator at Green Gardens, used to be a florist so she brought her own touches specifically for this styled shoot. We also really wanted to highlight the tables in the greenhouse that were made by the actual owner, Trent Thompson!"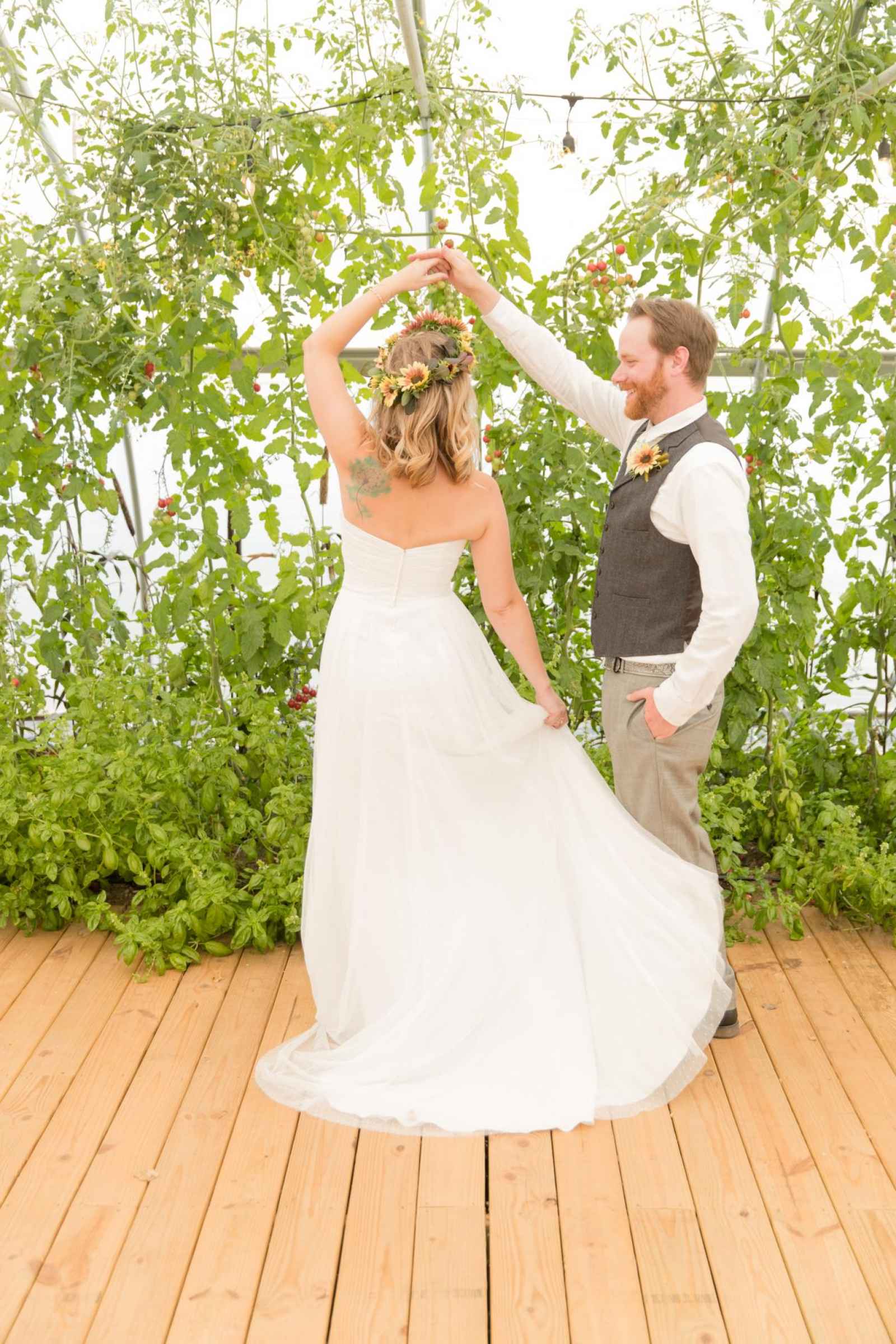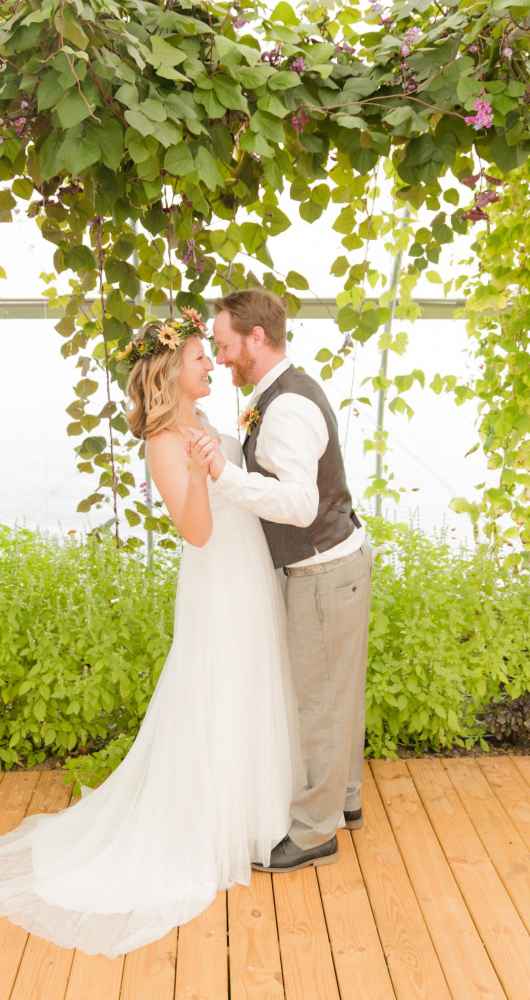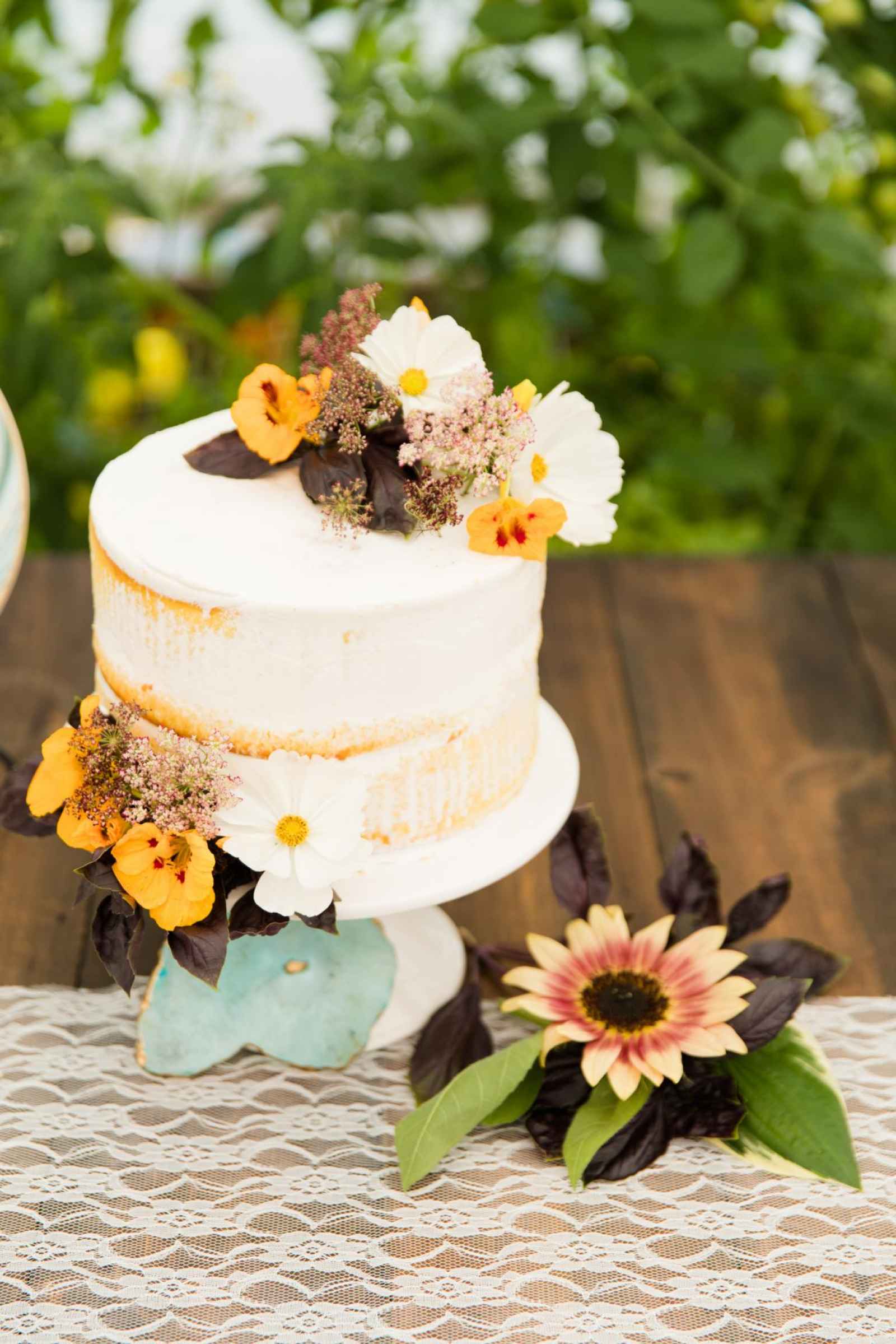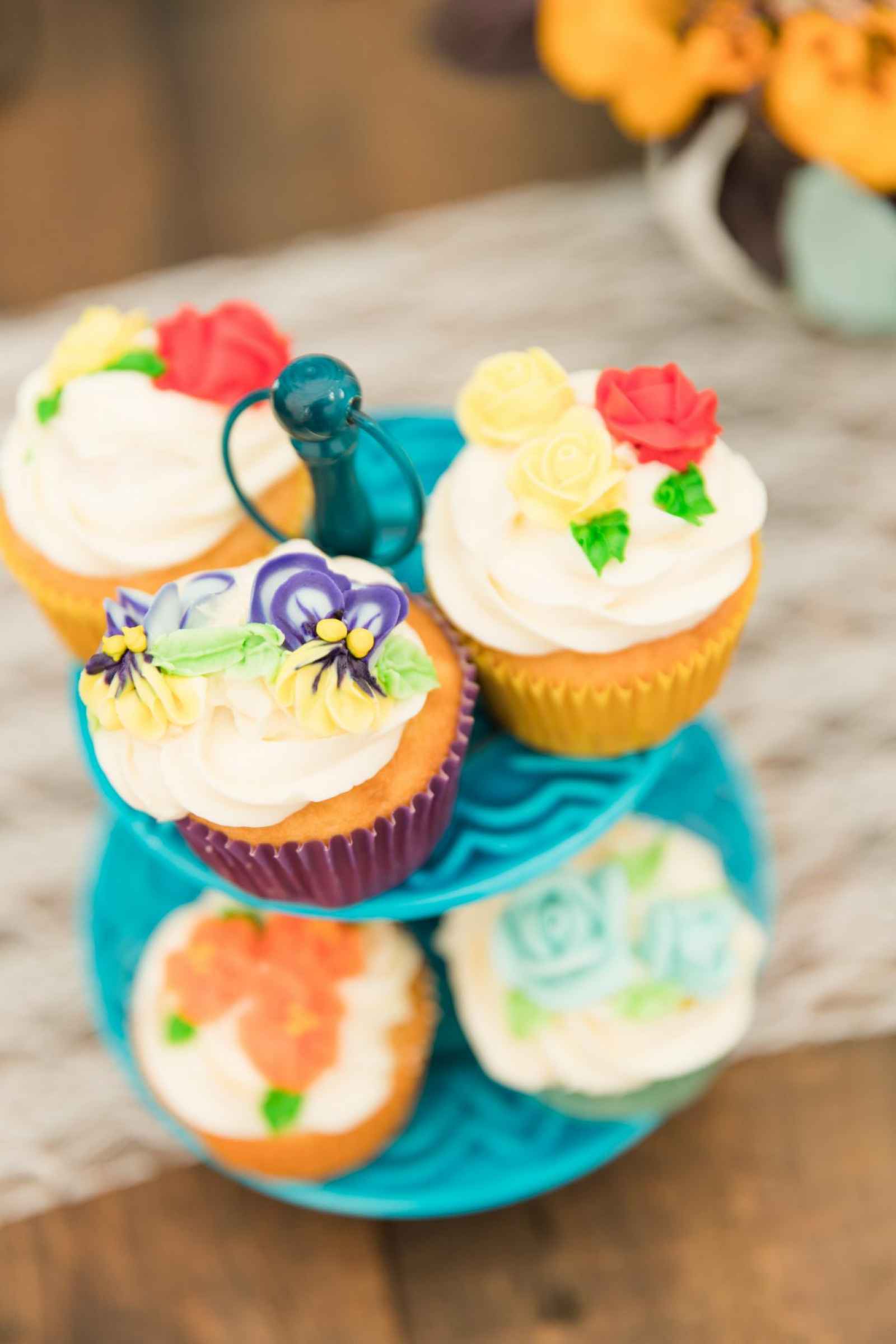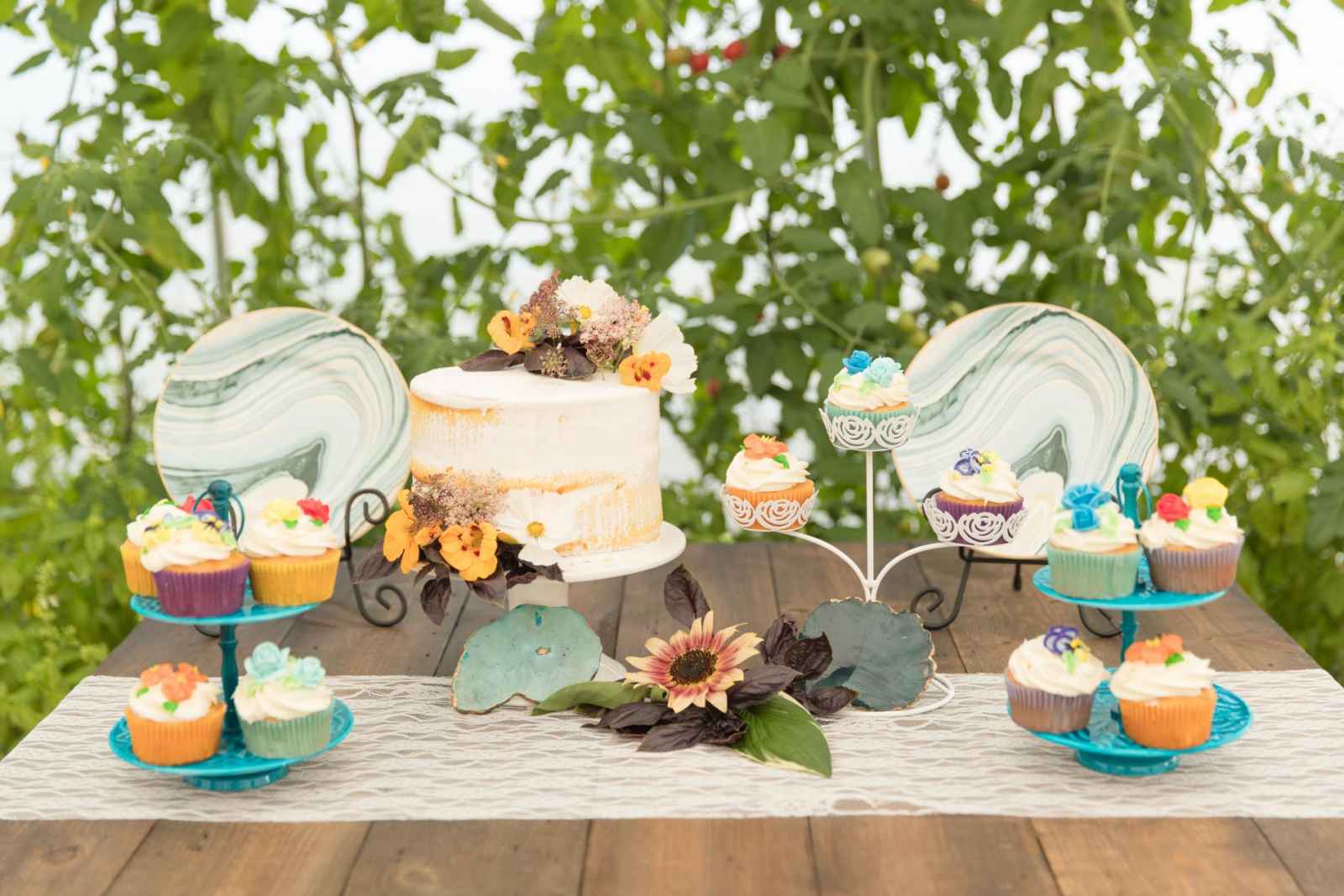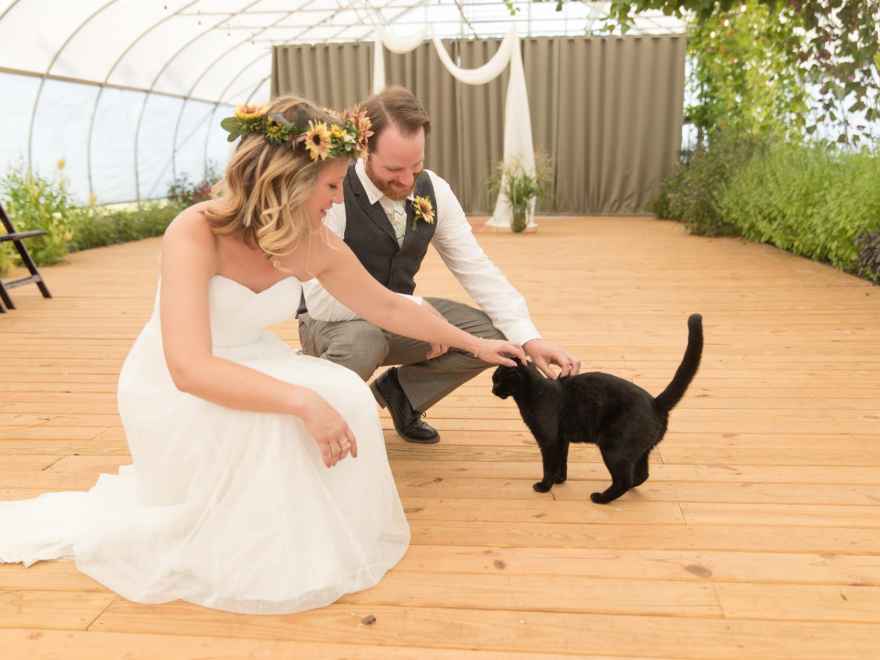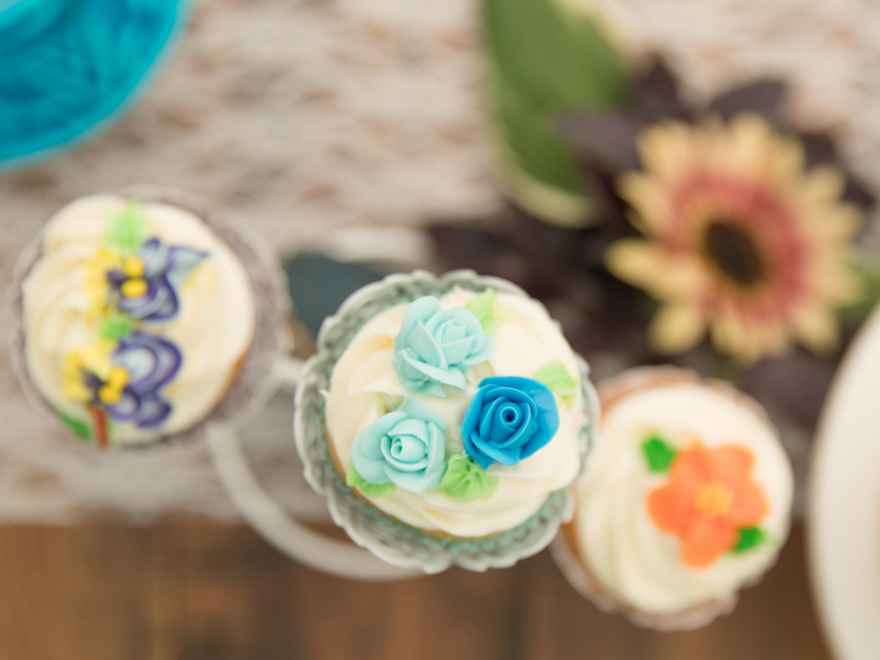 Stephanie selected the stationery from Minted. "I chose their look because I know that many of my brides use them for ease and stylist appeal. The style of the invitations was made to really showcase that invitations are the first impression for your wedding day and often can help set the tone of your entire wedding theme!" Calligraphy adorned leaves added an extra special touch.
The naked cake was made locally and was kept simple and classic to help future brides imagine their own style and possibilities.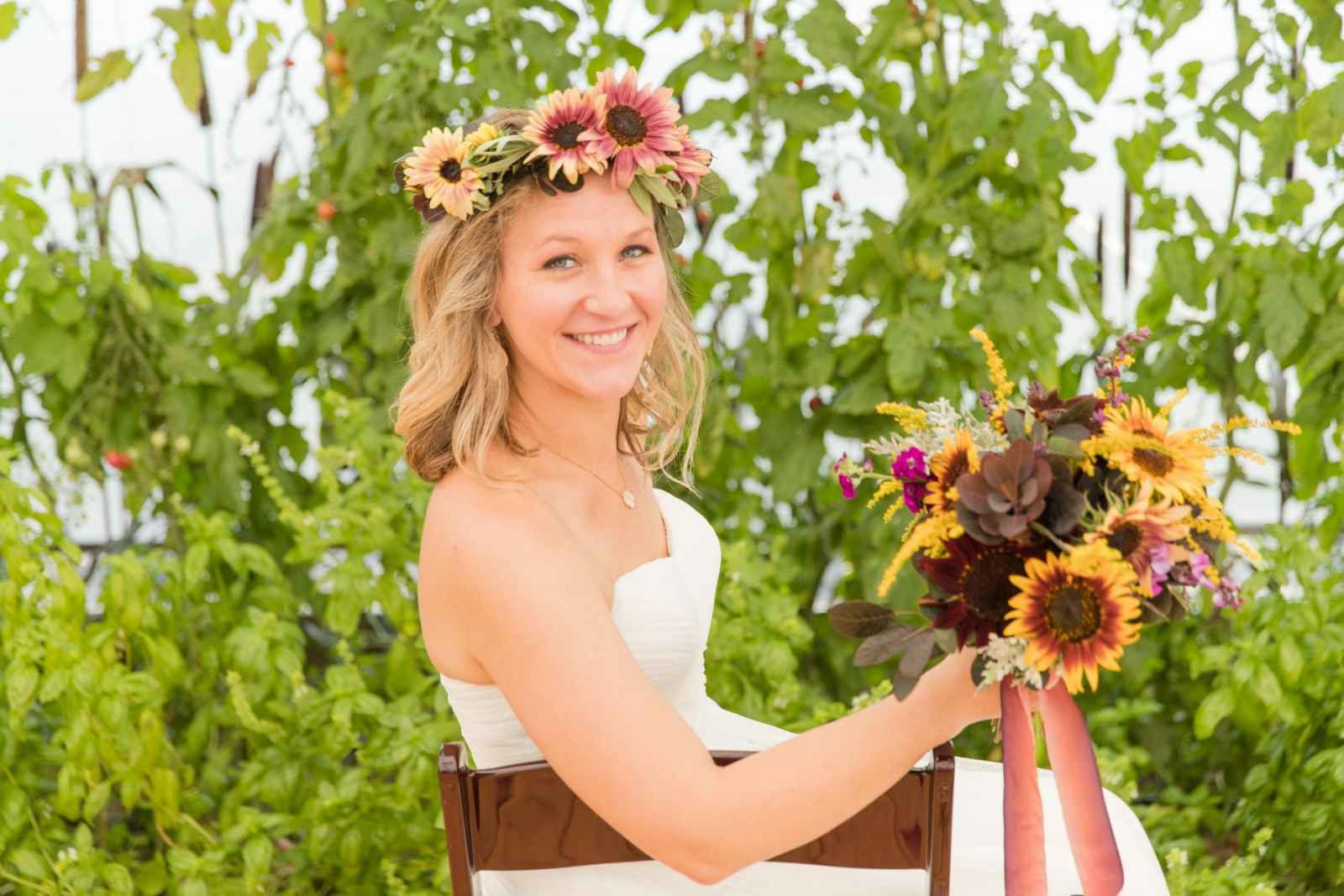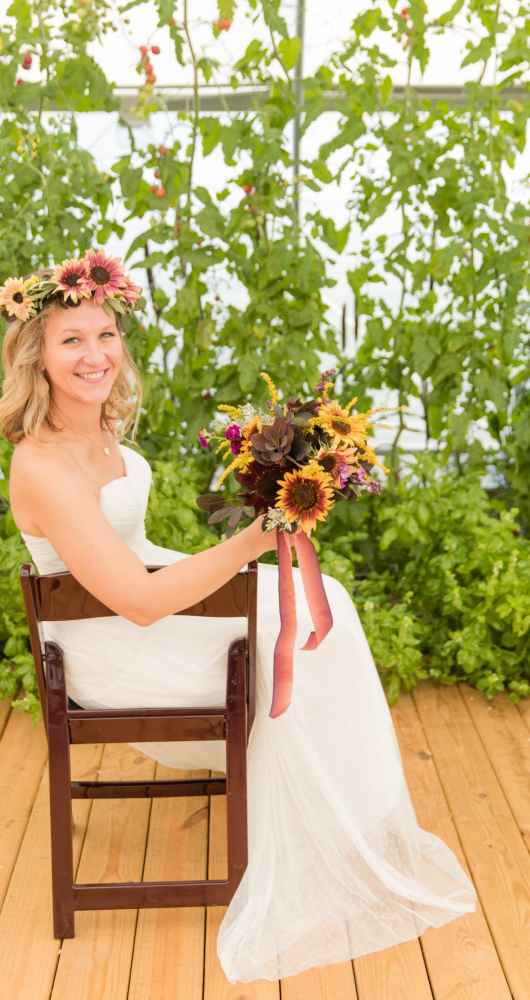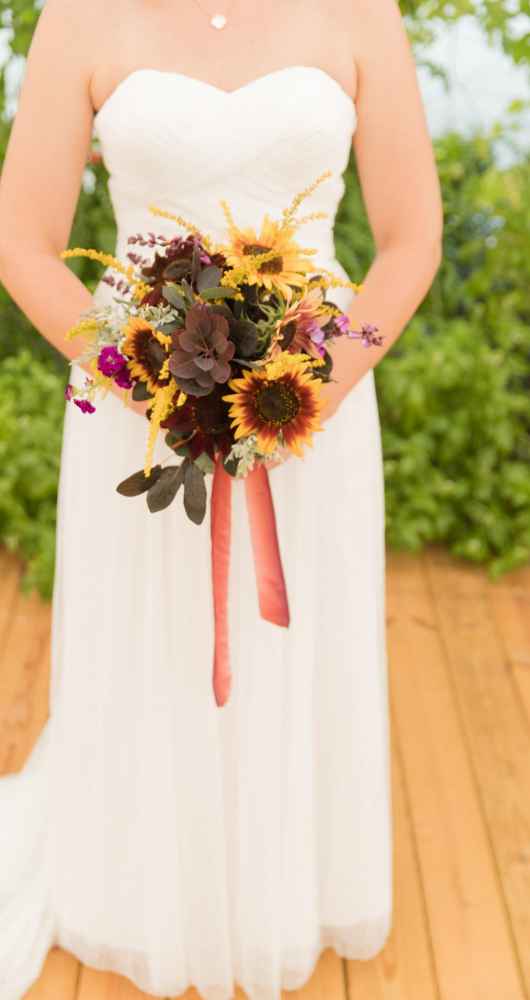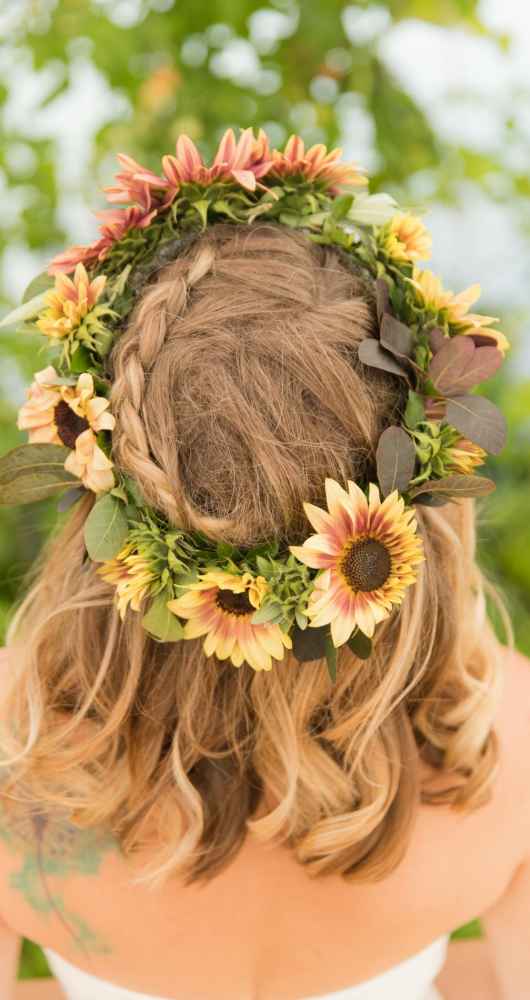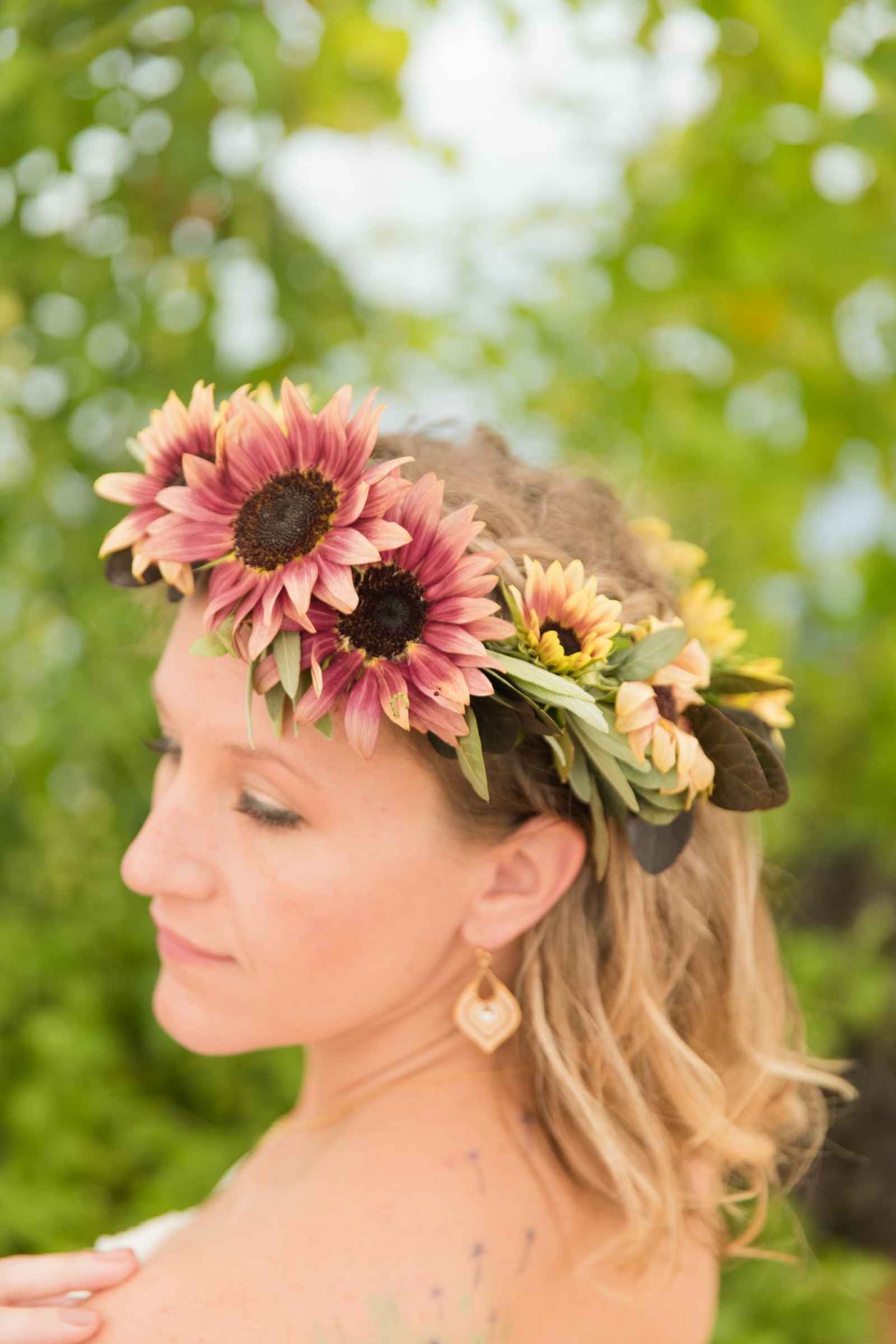 What We Love
Stephanie says, "The cupcakes were made from a 12-year-old baker whom I have worked with a few times. Her name is Abby Ellis of Take a Bow Bakery and all profits from her baked goods goes towards helping to pay for her real passion in dance. I couldn't pass up her tasty treats and helping to fund the passion of a young entrepreneur!"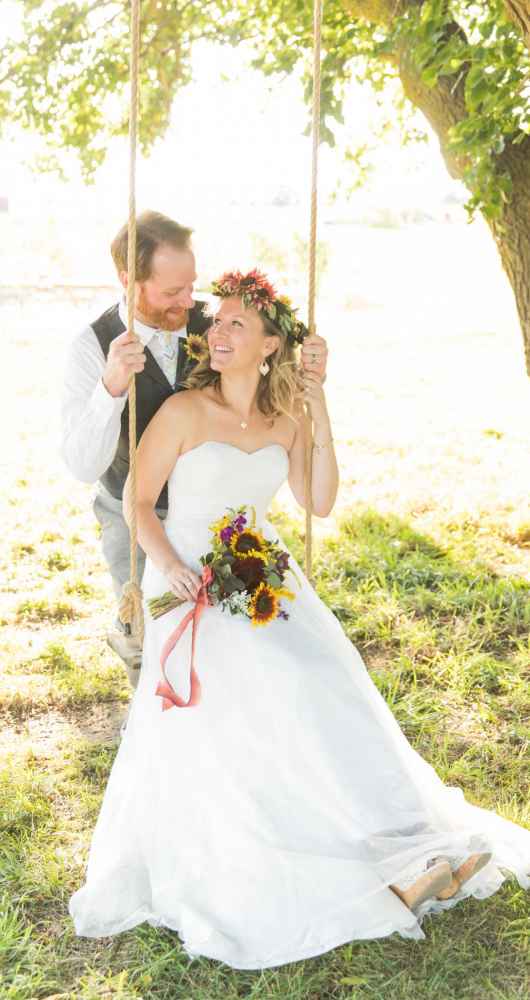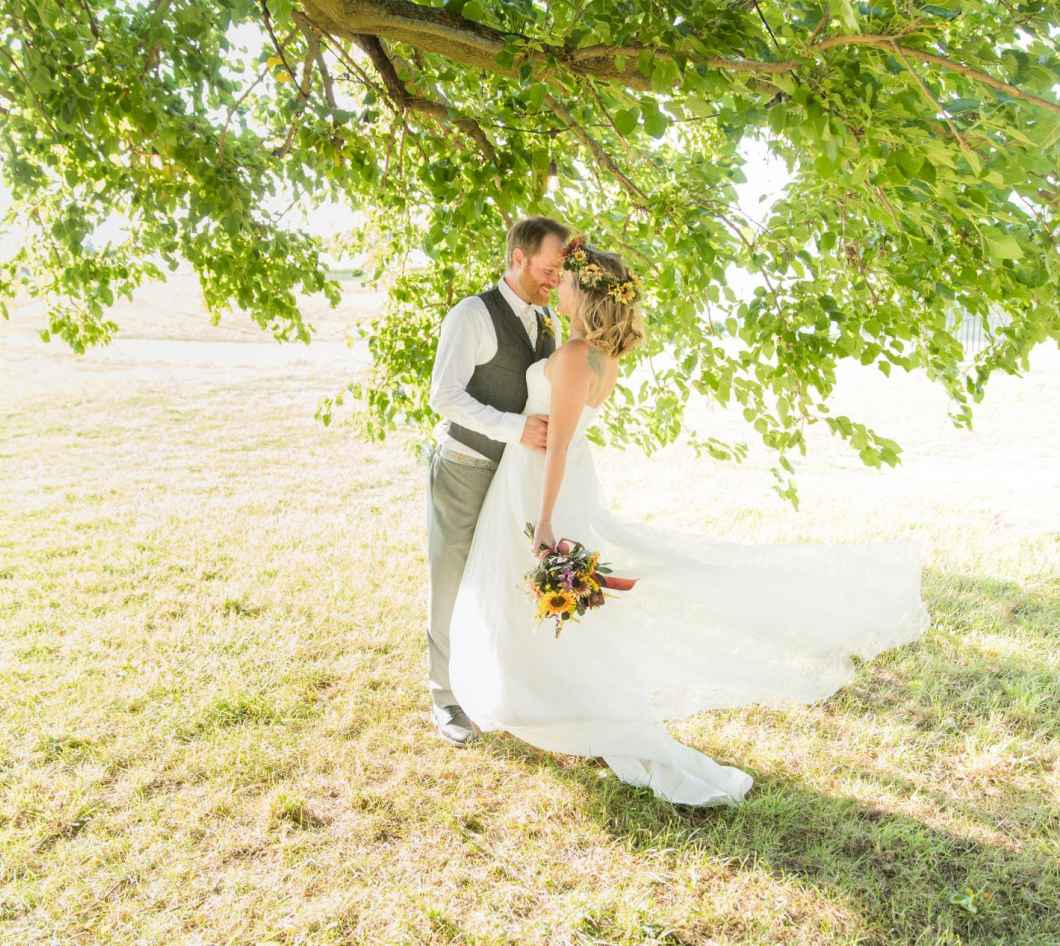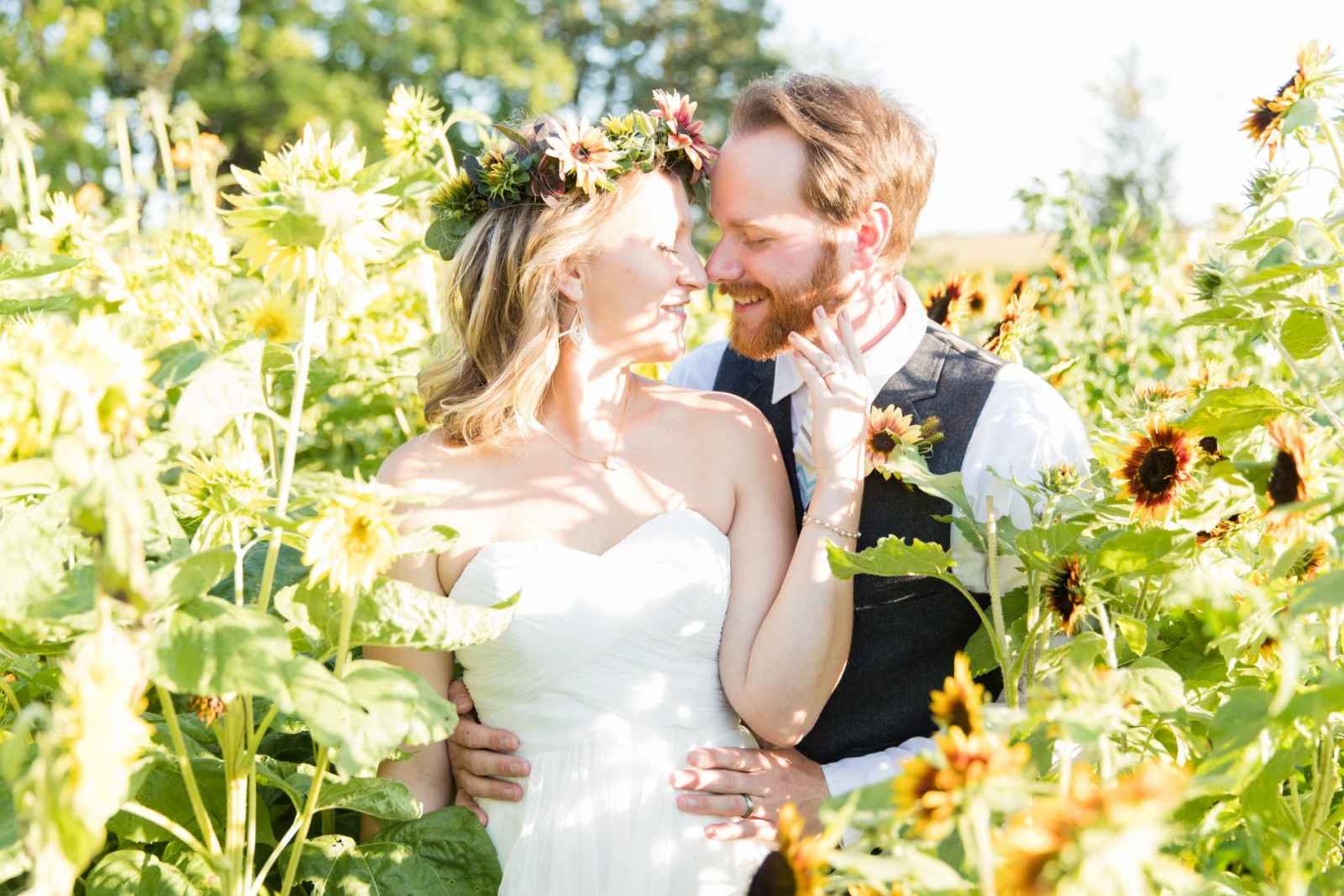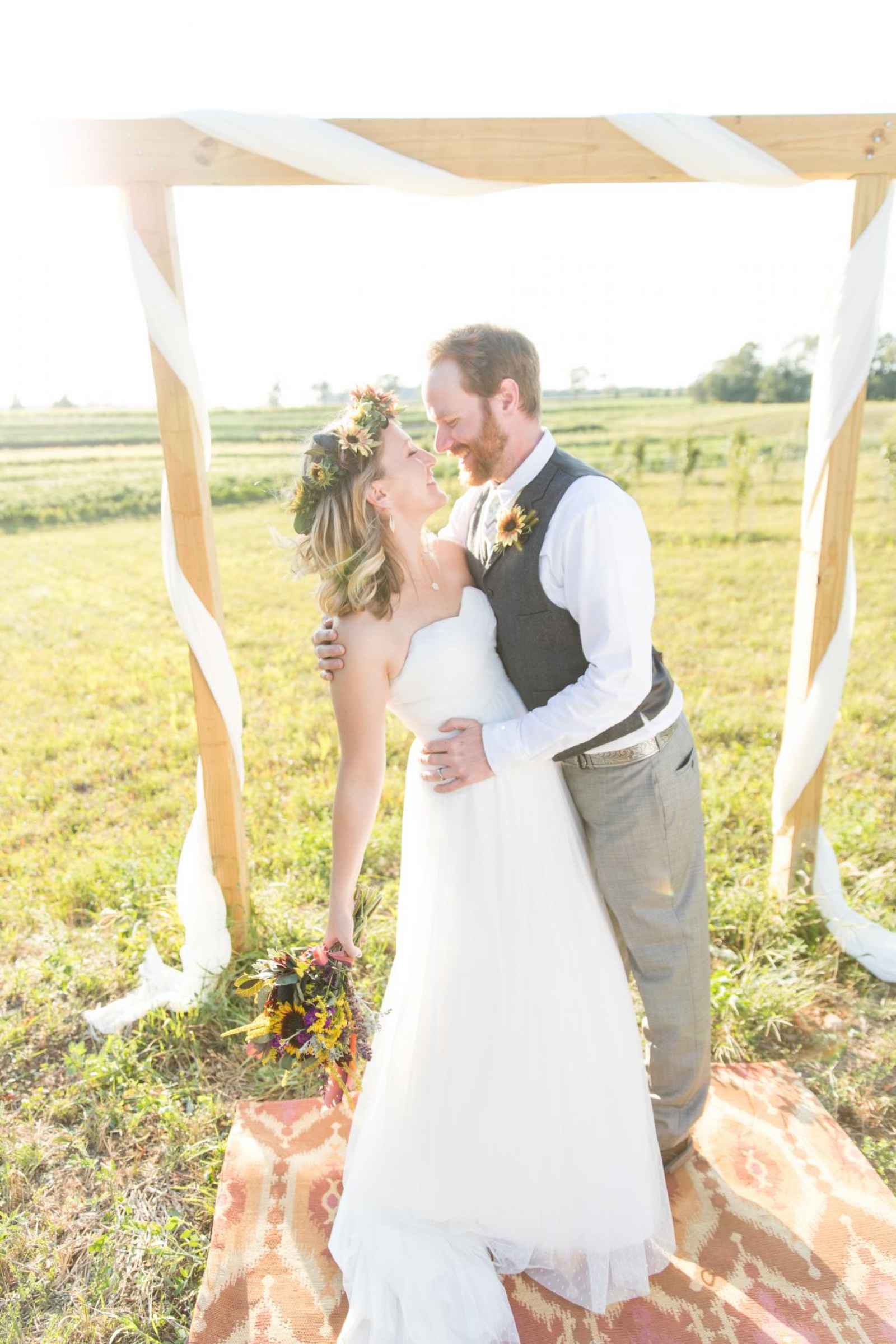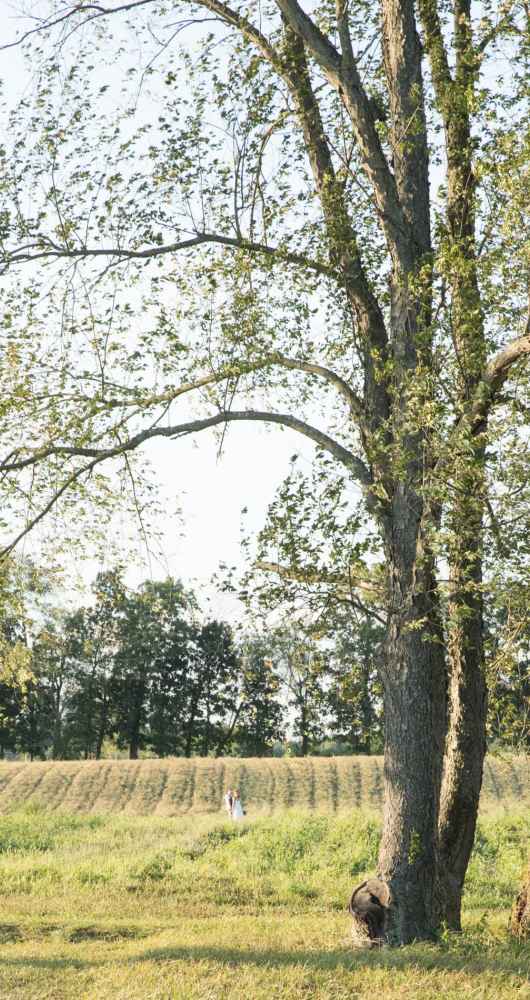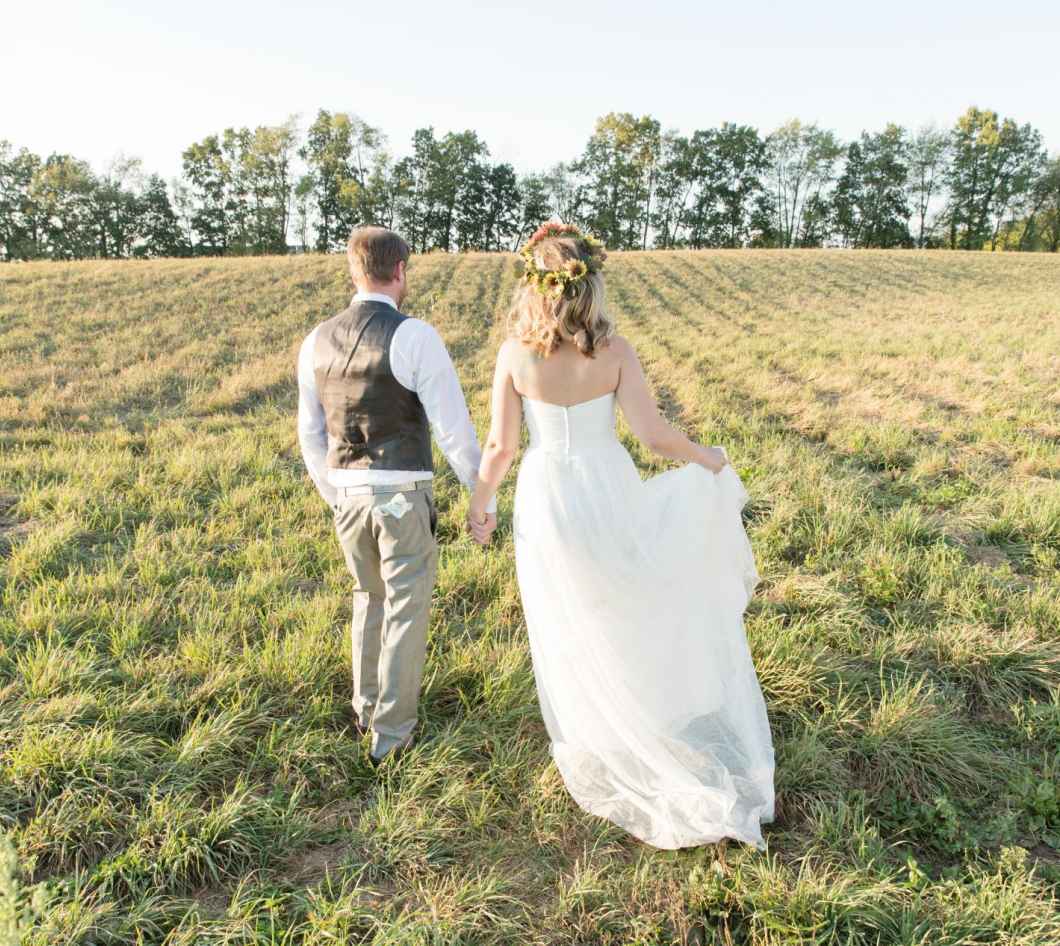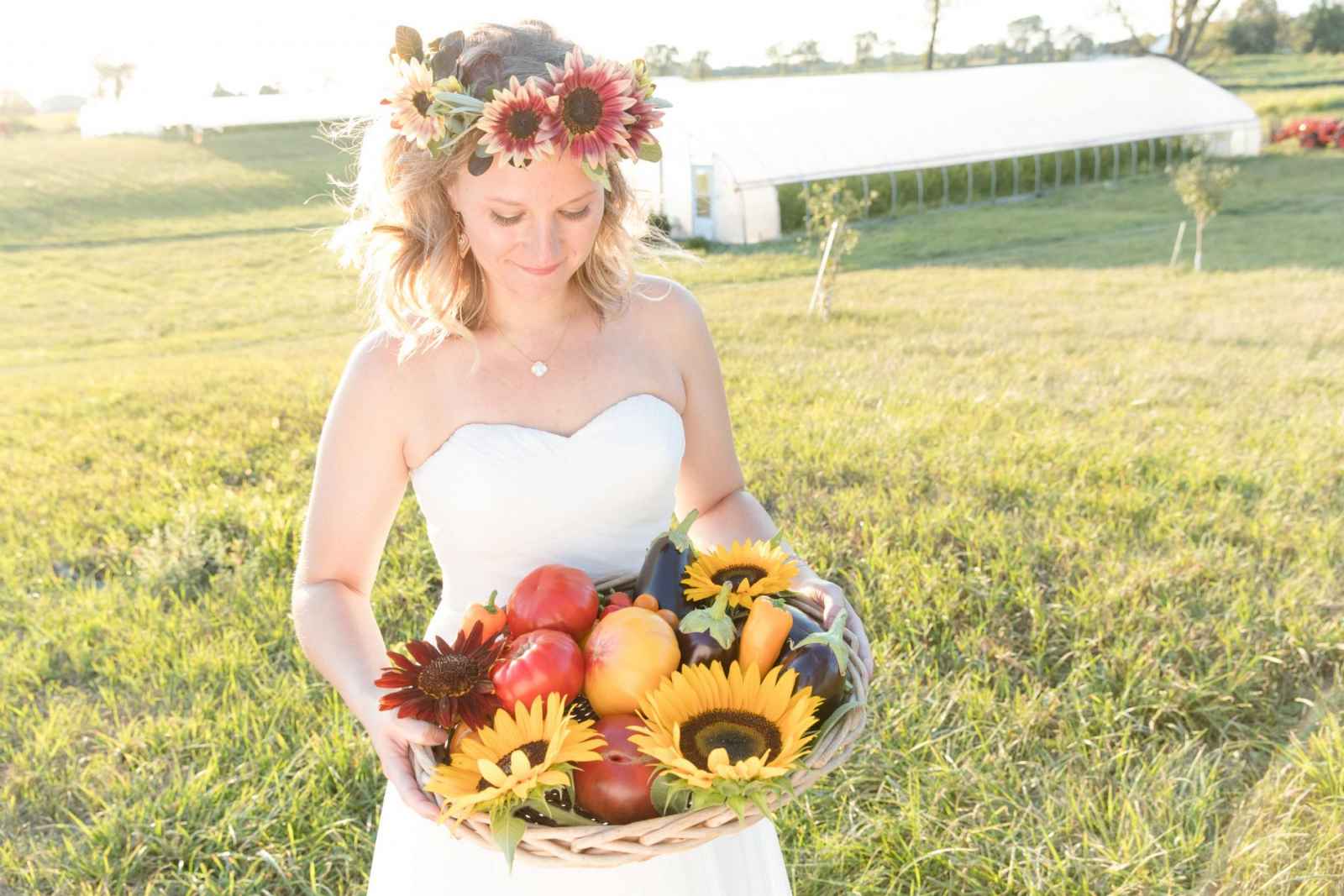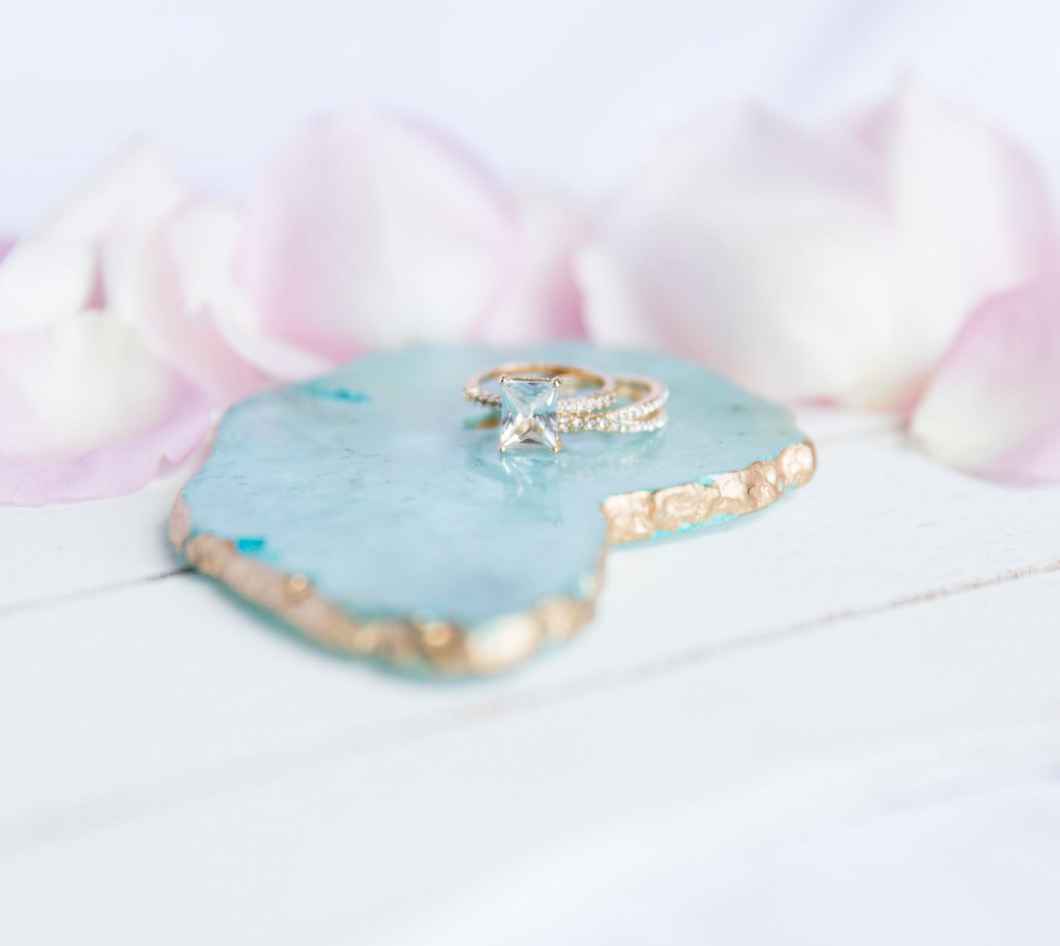 are you a bride-to-be?
We'd love to plan with you on weddingday-online.com. Let's get started!
 
are you a wedding extraordinaire?
Join WeddingDay Magazine in inspiring brides by partnering with us! See how here.