Chanel Wood of Just Plan it Events wanted her style shoot to represent something she loved and to capture something new and unique—all while displaying love and fun!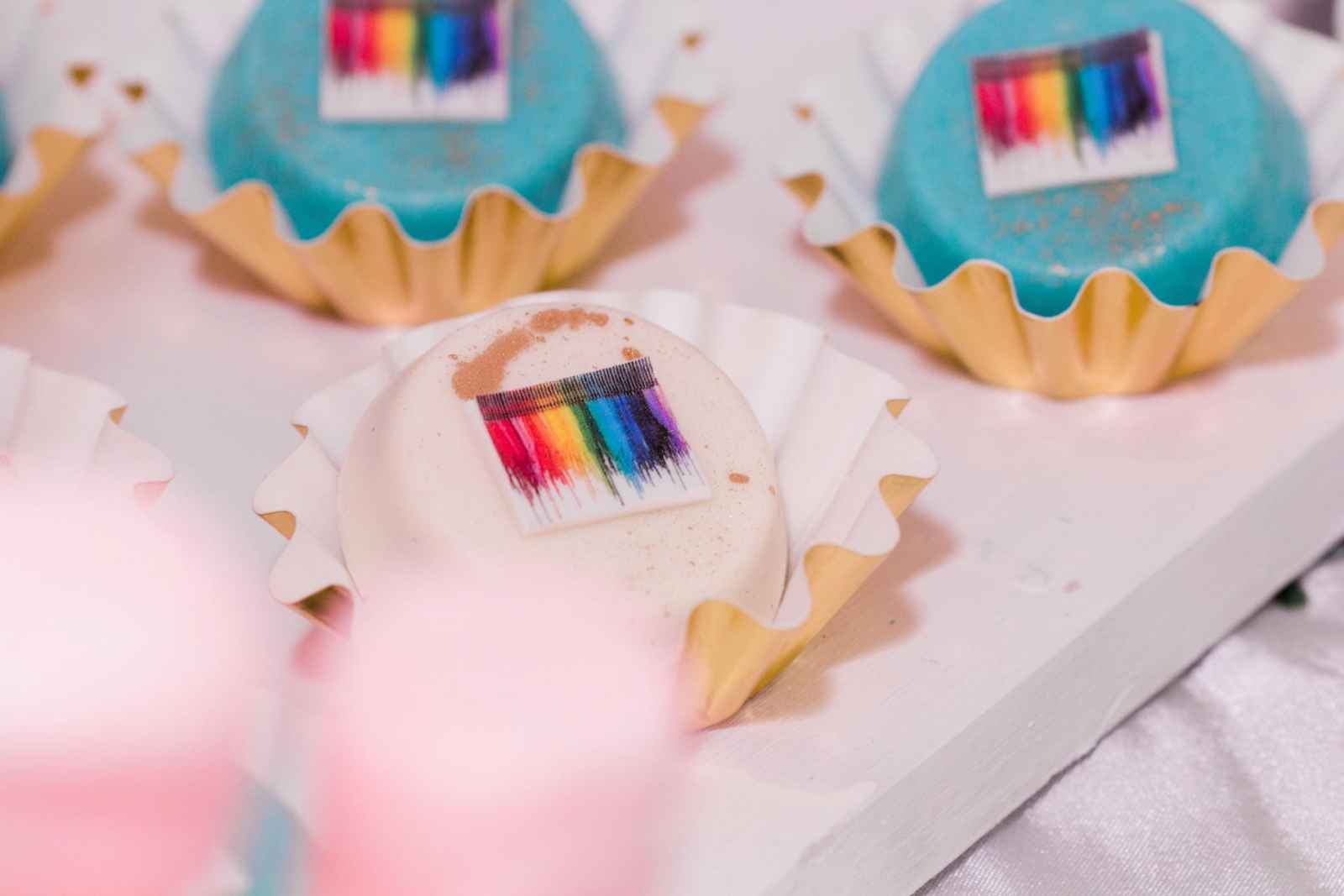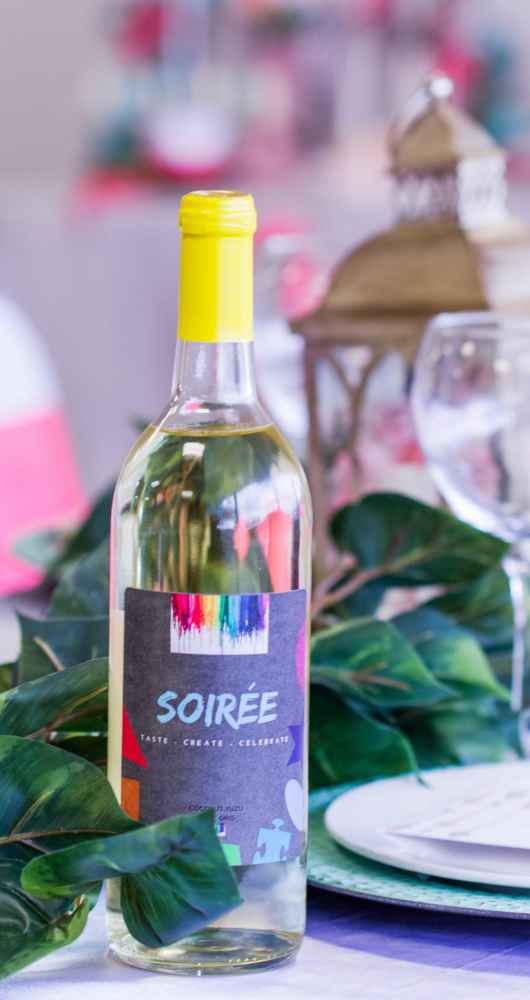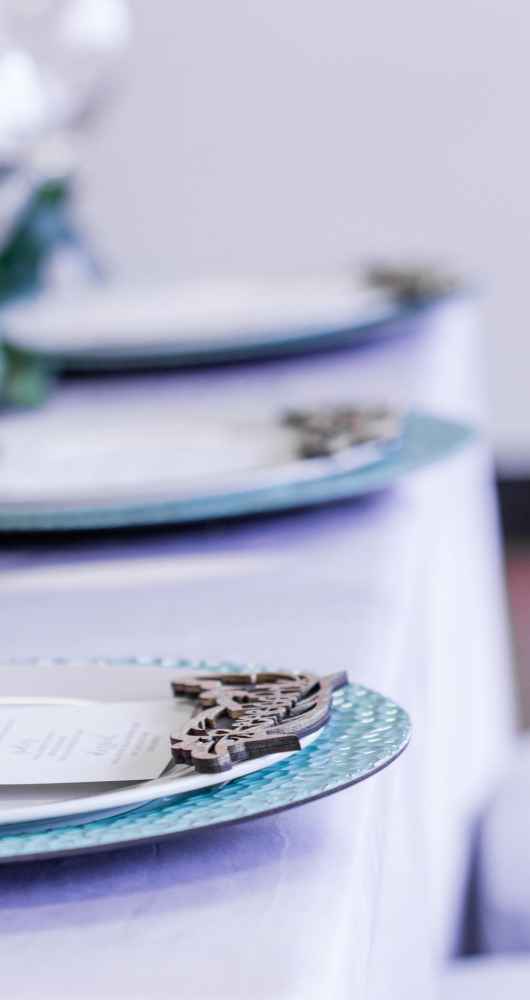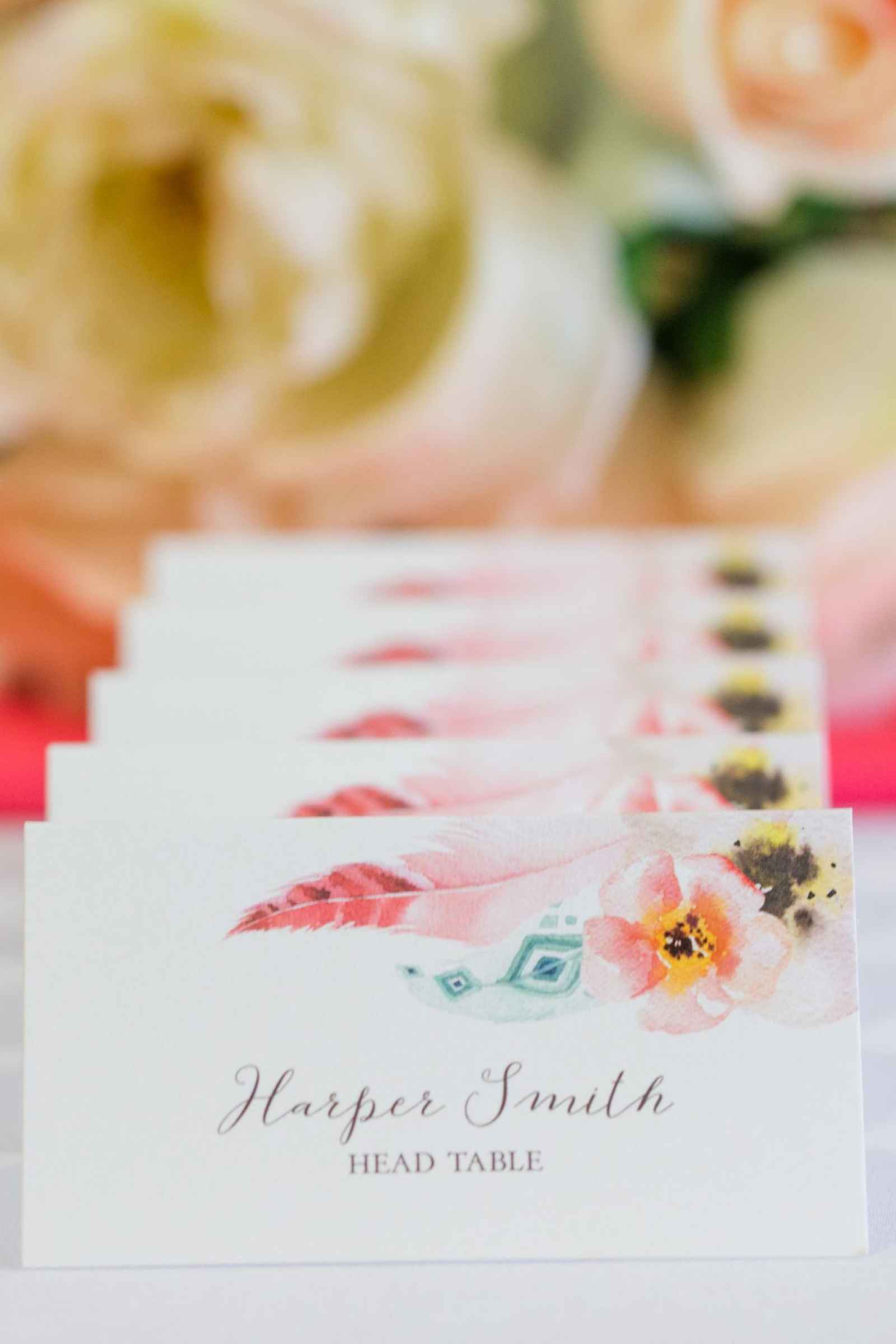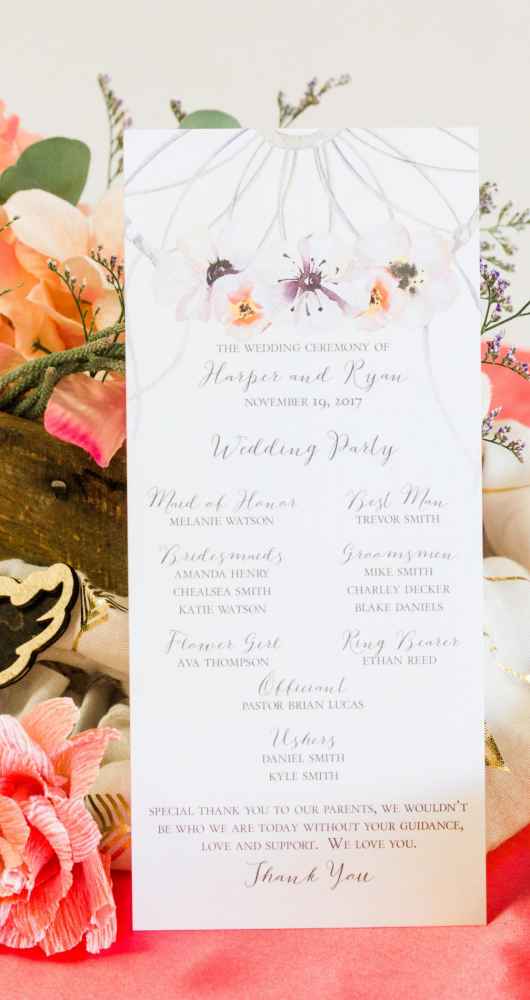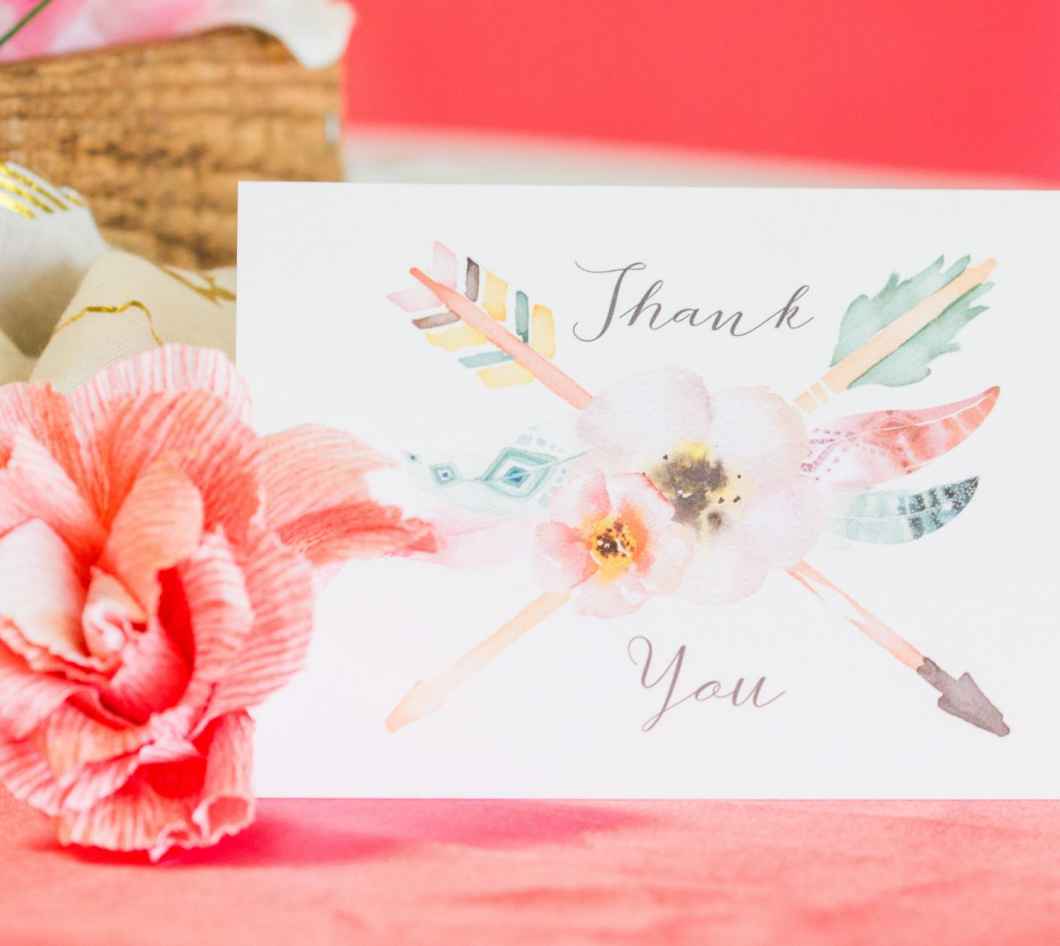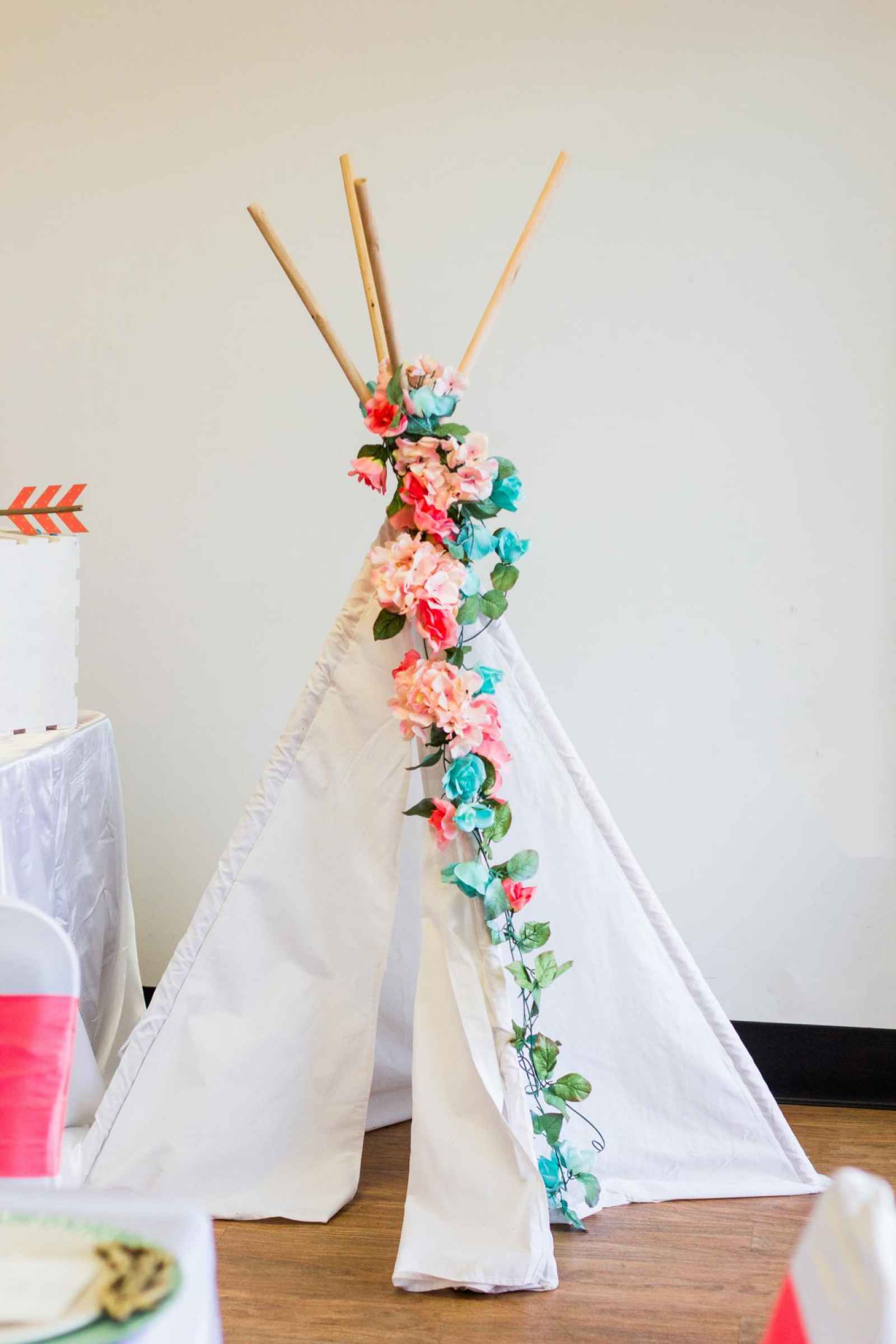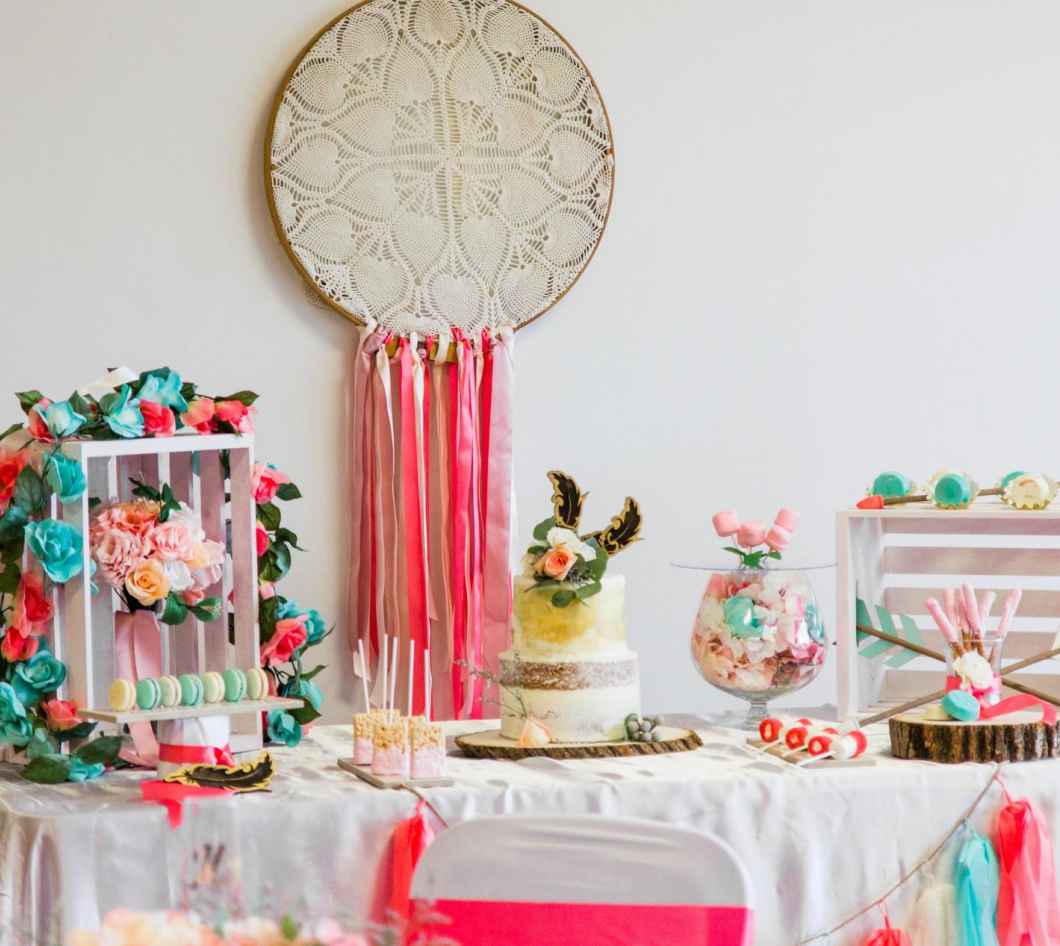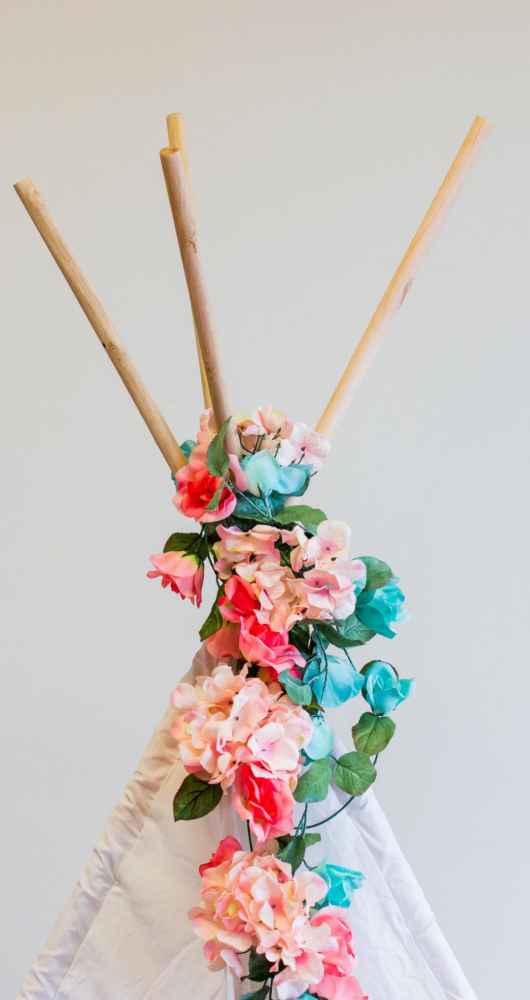 Chanel says, "I have a love affair with dream catchers and I've done some research on them. They were designed to represent a symbol that will take out all of the bad dreams and only let good dreams in."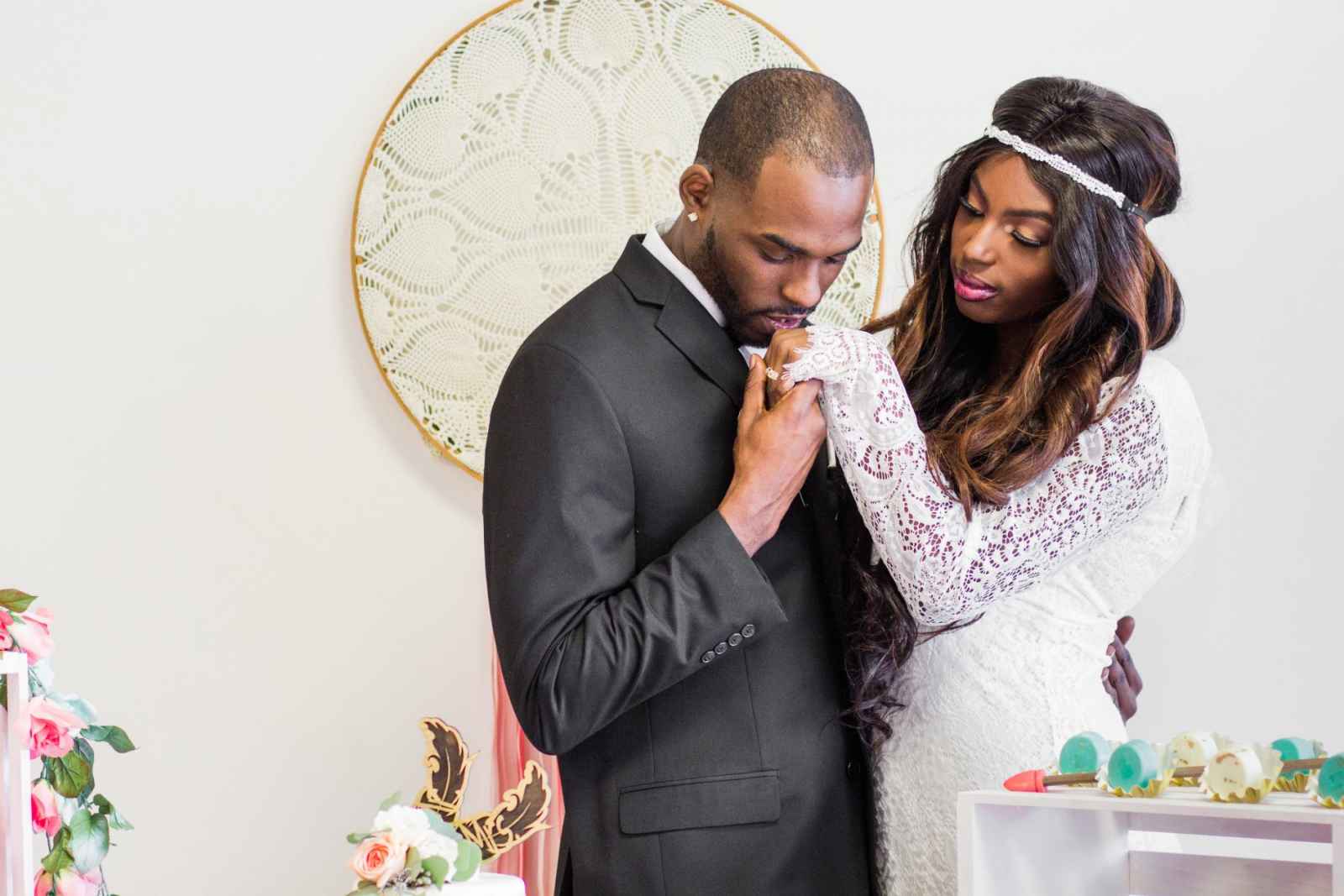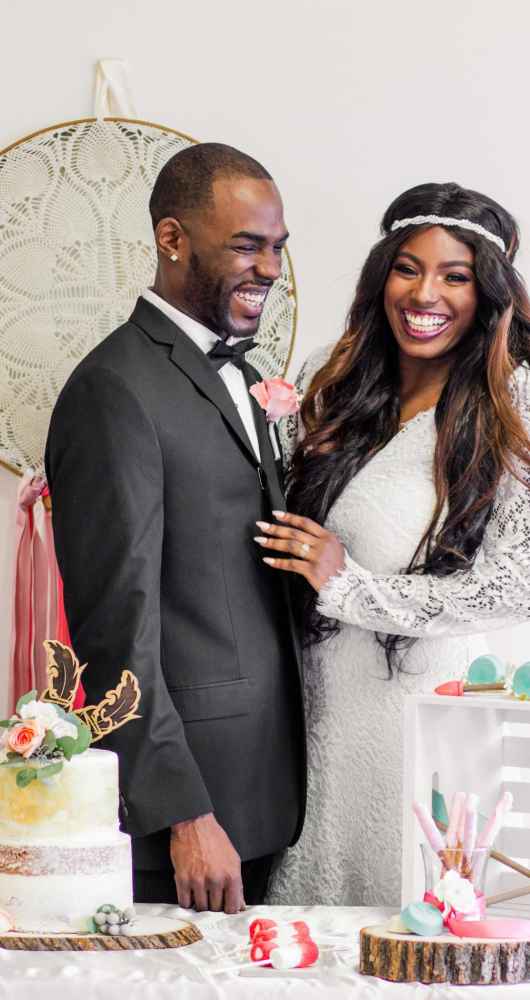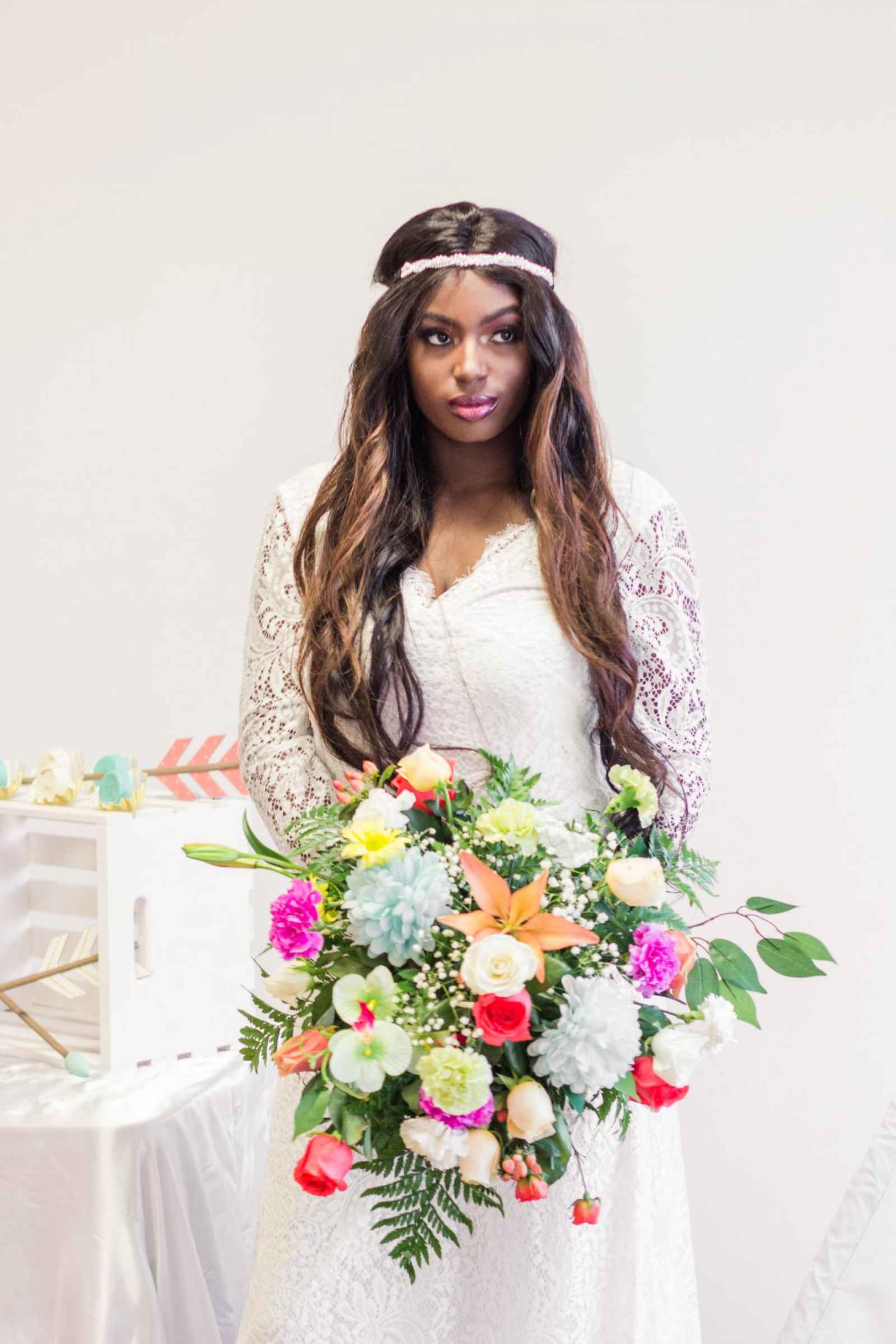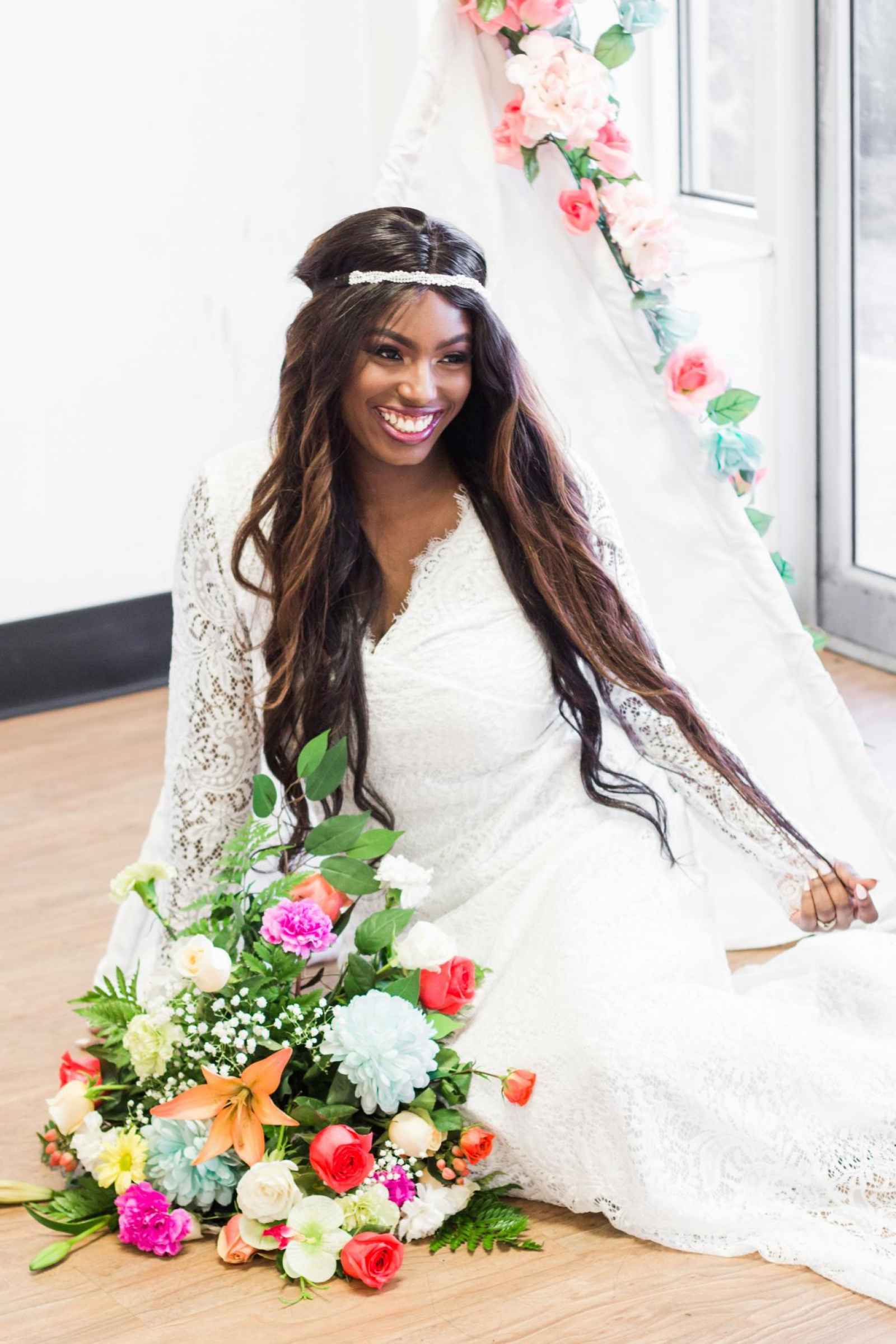 The shoot's location, in fact, is one that Chanel opened with a partner in March of 2017 and she felt what better venue to start with besides her very own? She says, "The venue is very clean, crisp and to the point, so it is easy to transform and use for any theme, any color."
"The wedding dress was very bohemian feeling, leading more towards the classic bohemian," explains Chanel. "Love is classic and timeless, so I felt the dress should represent that. The lace was a perfect touch, along with the V-back, showing a little skin, but not too much, to give off a touch of romance. It was long enough to carry a train to get some floor shots."
The bride's hair was designed using a custom-made lace wig that was curled to give a soft, clean and beautiful look. The makeup was also kept soft yet had a glamorous glow.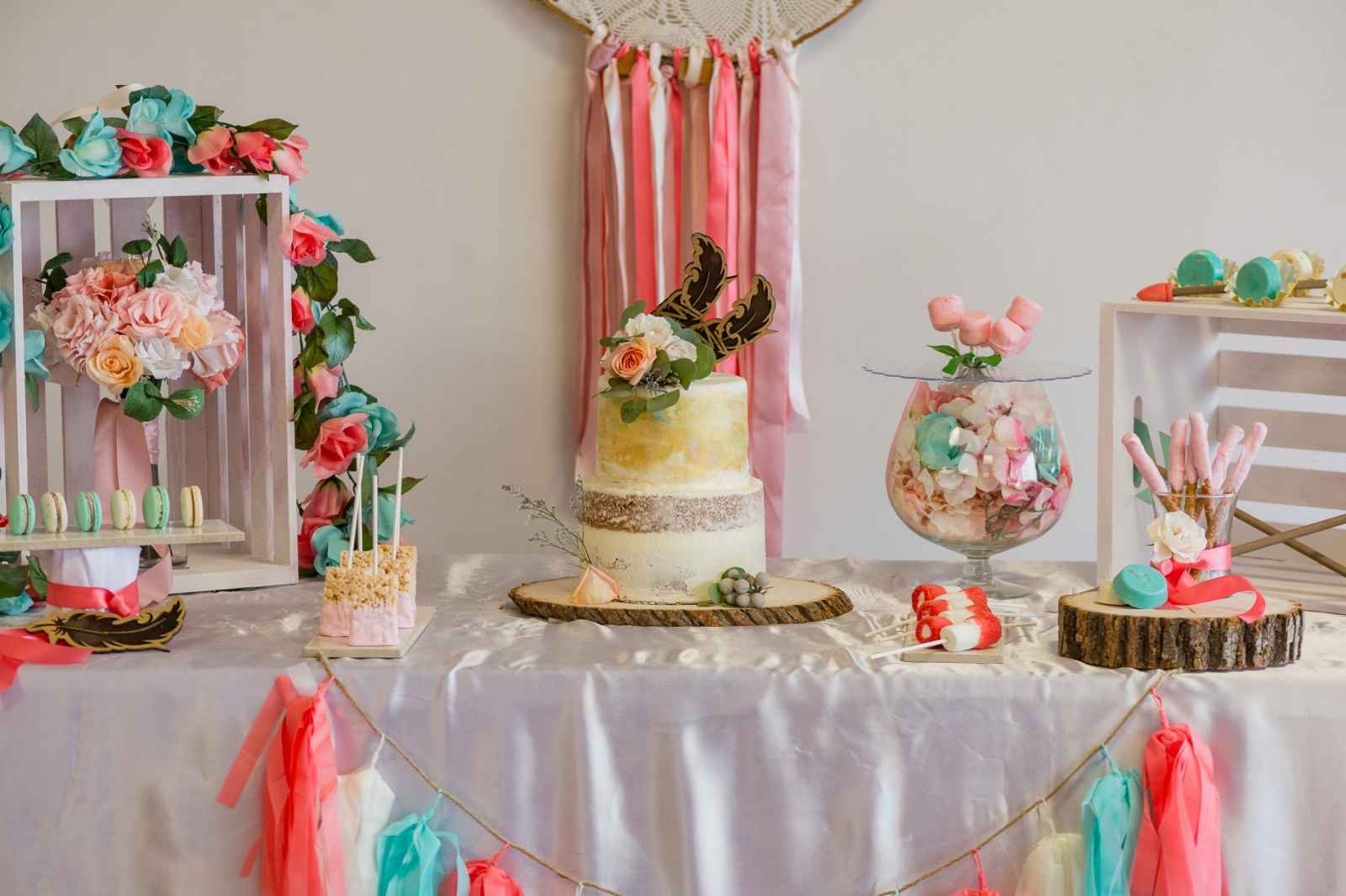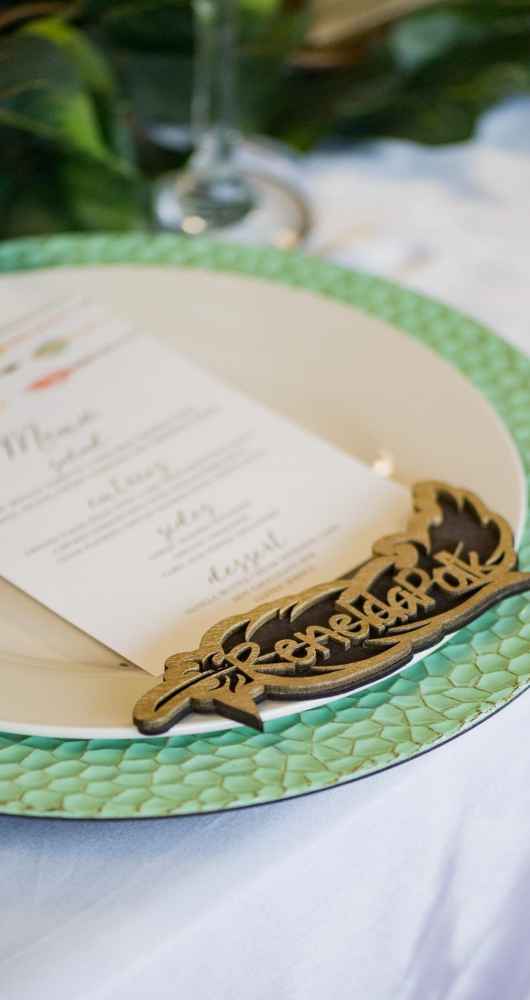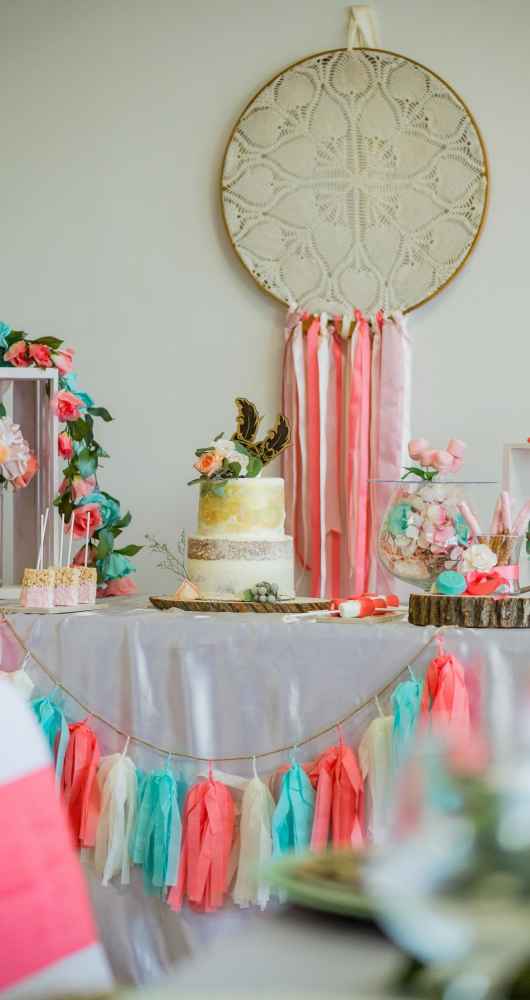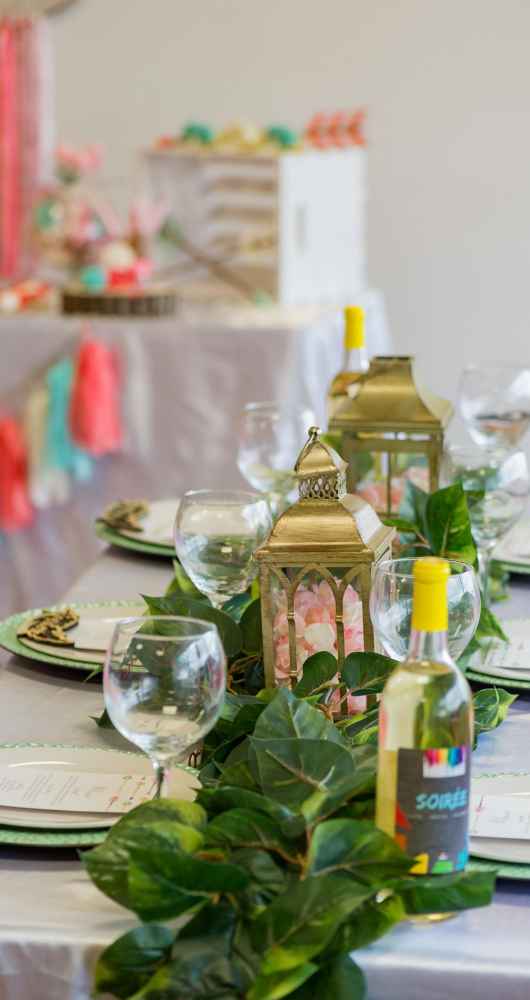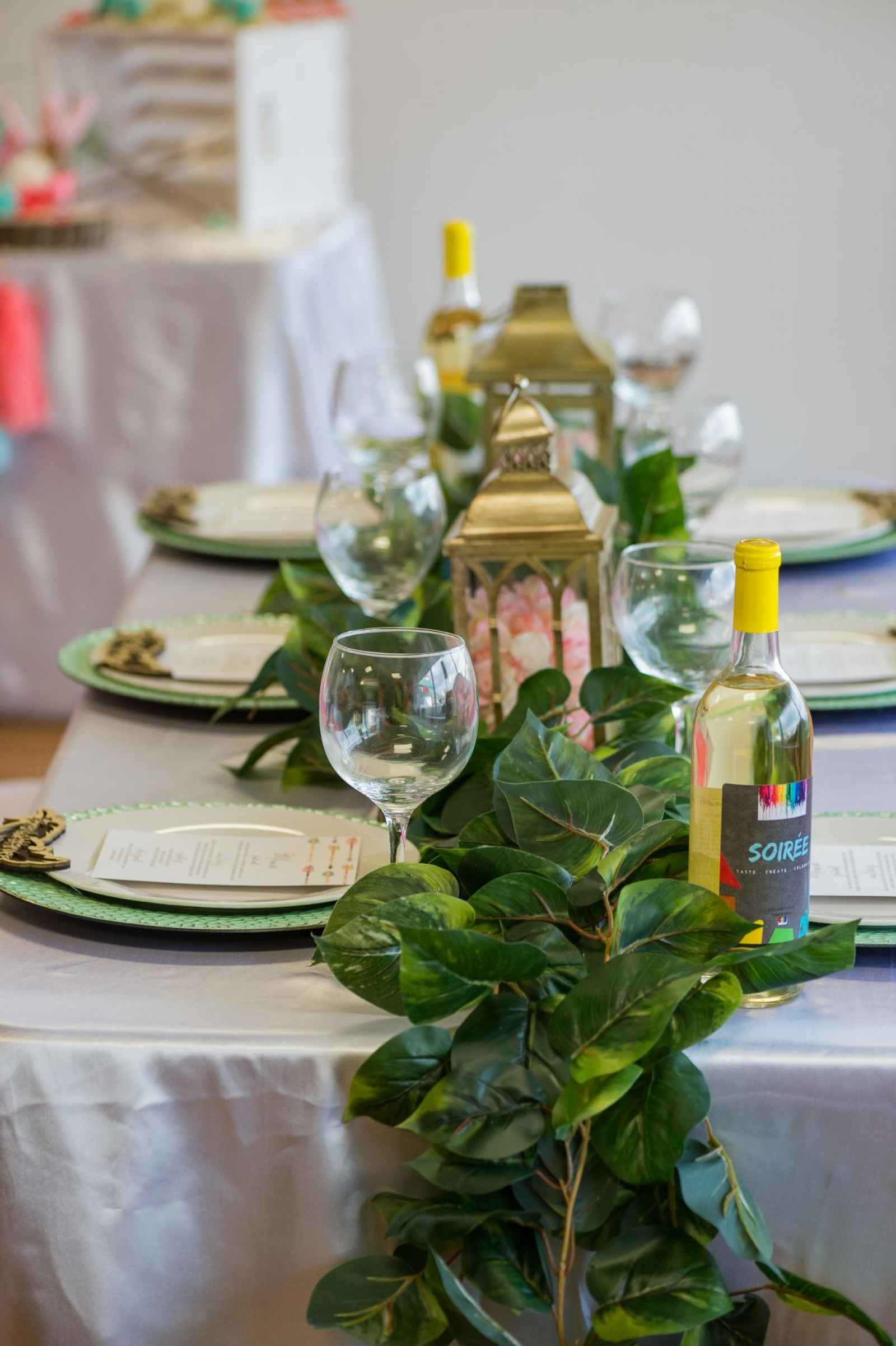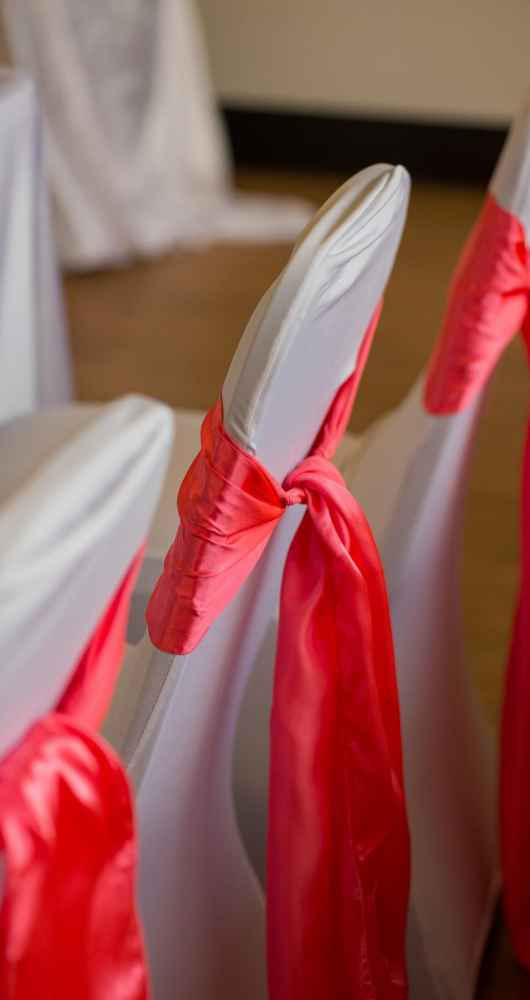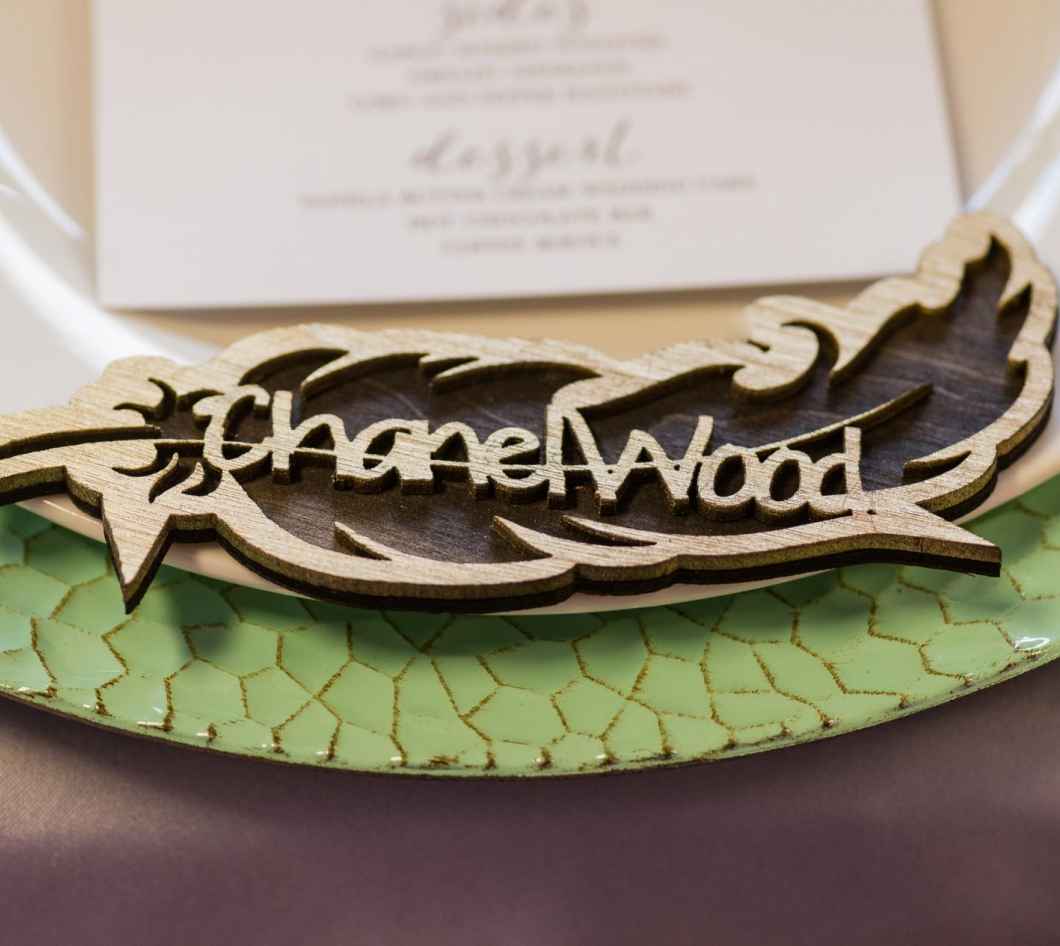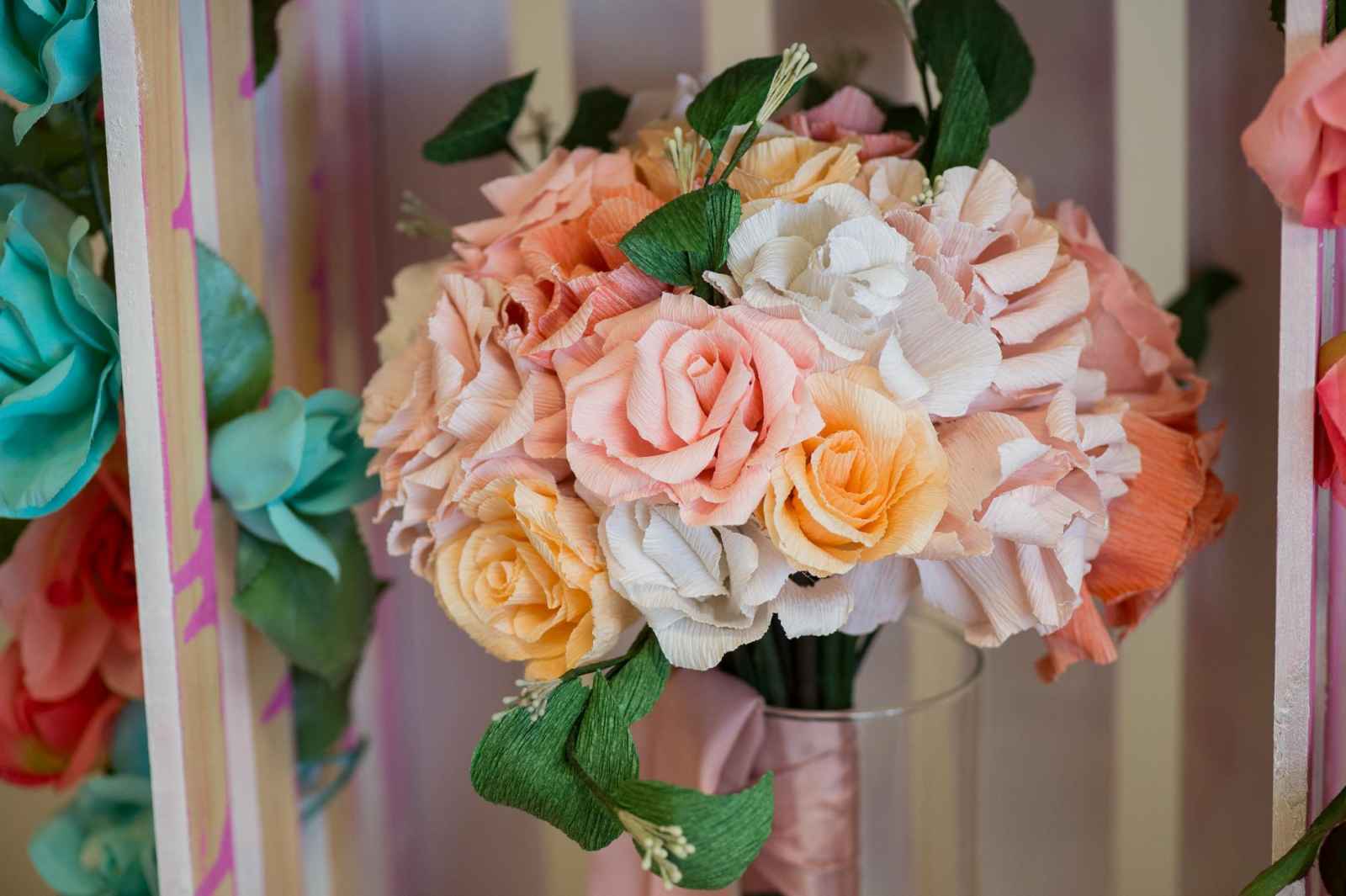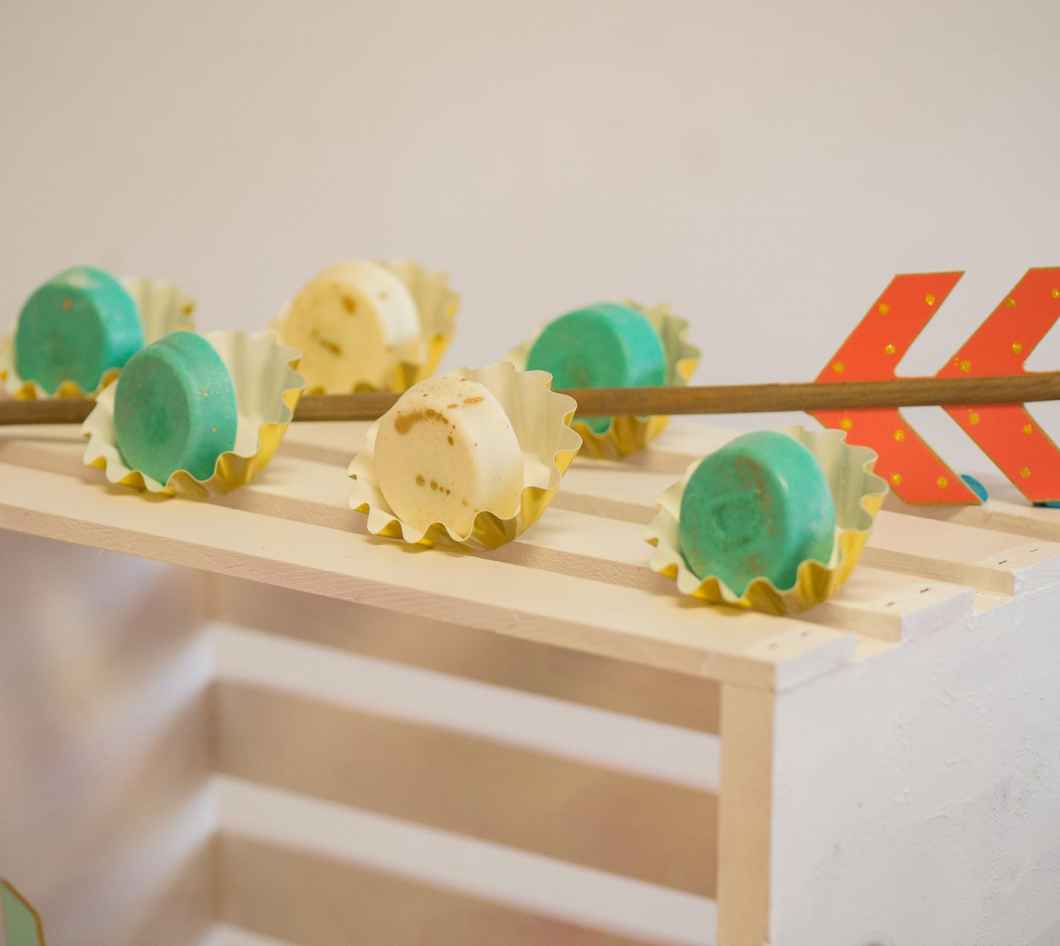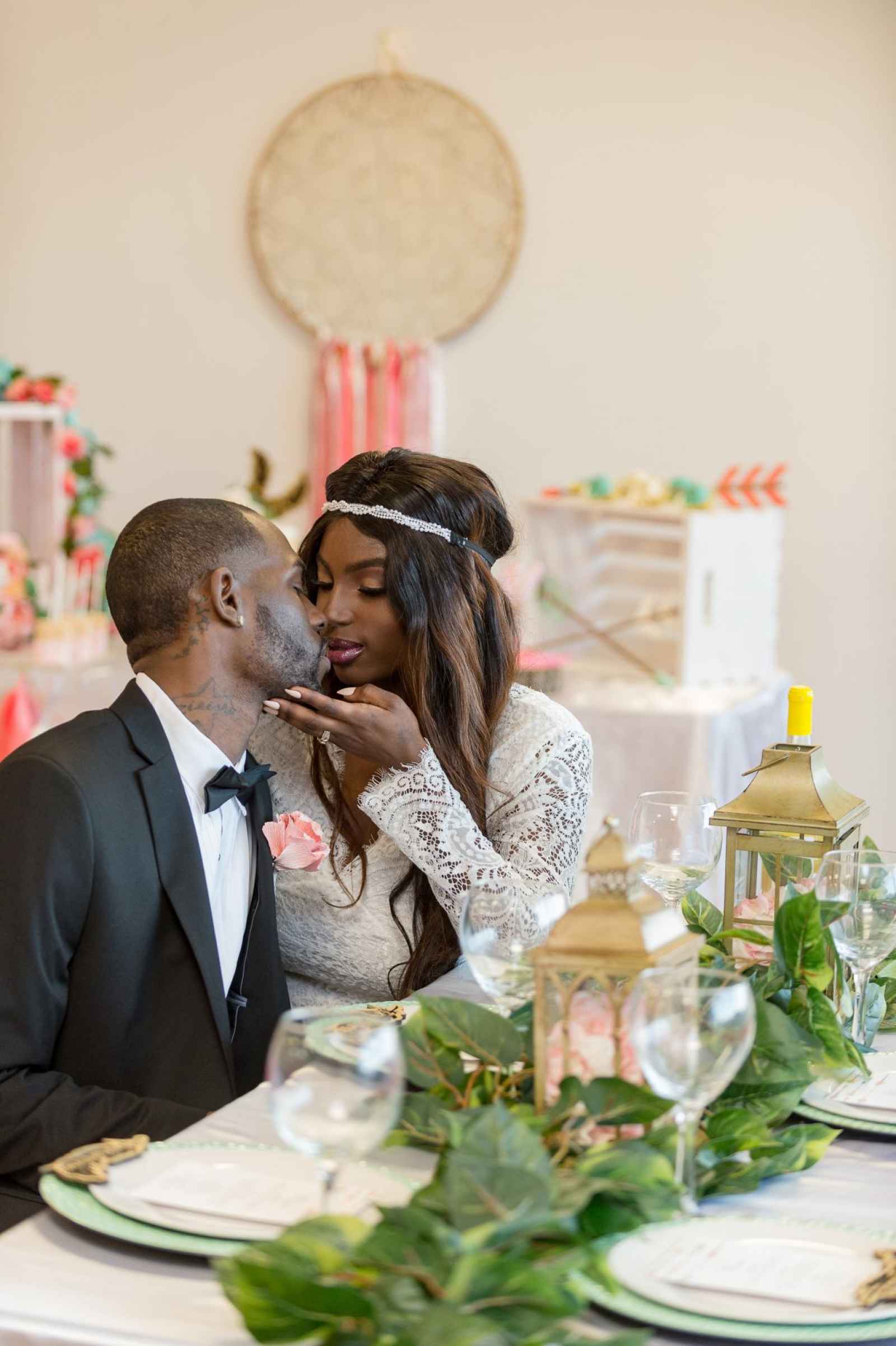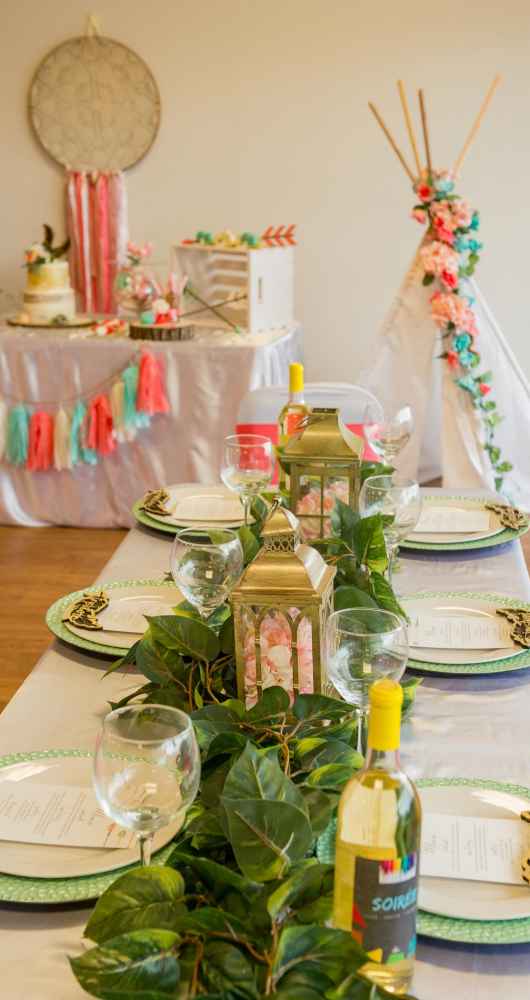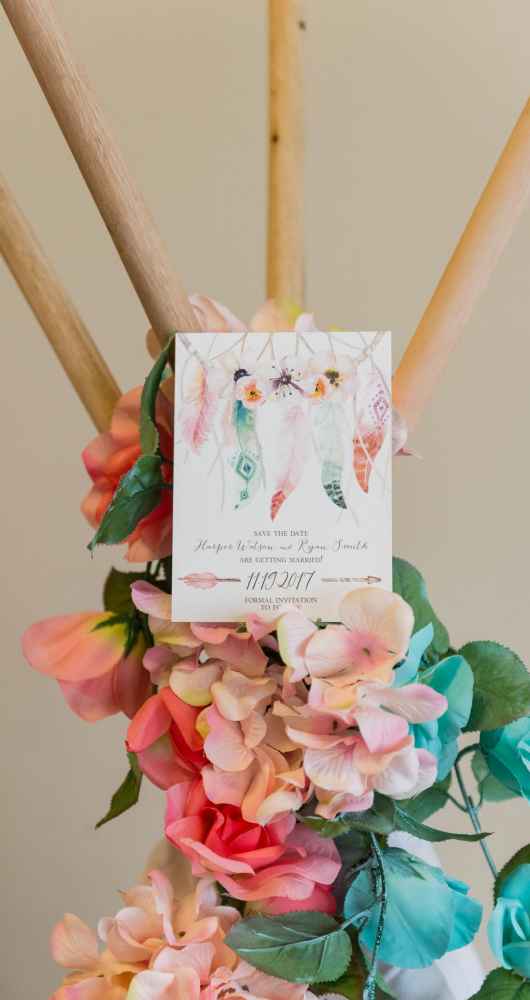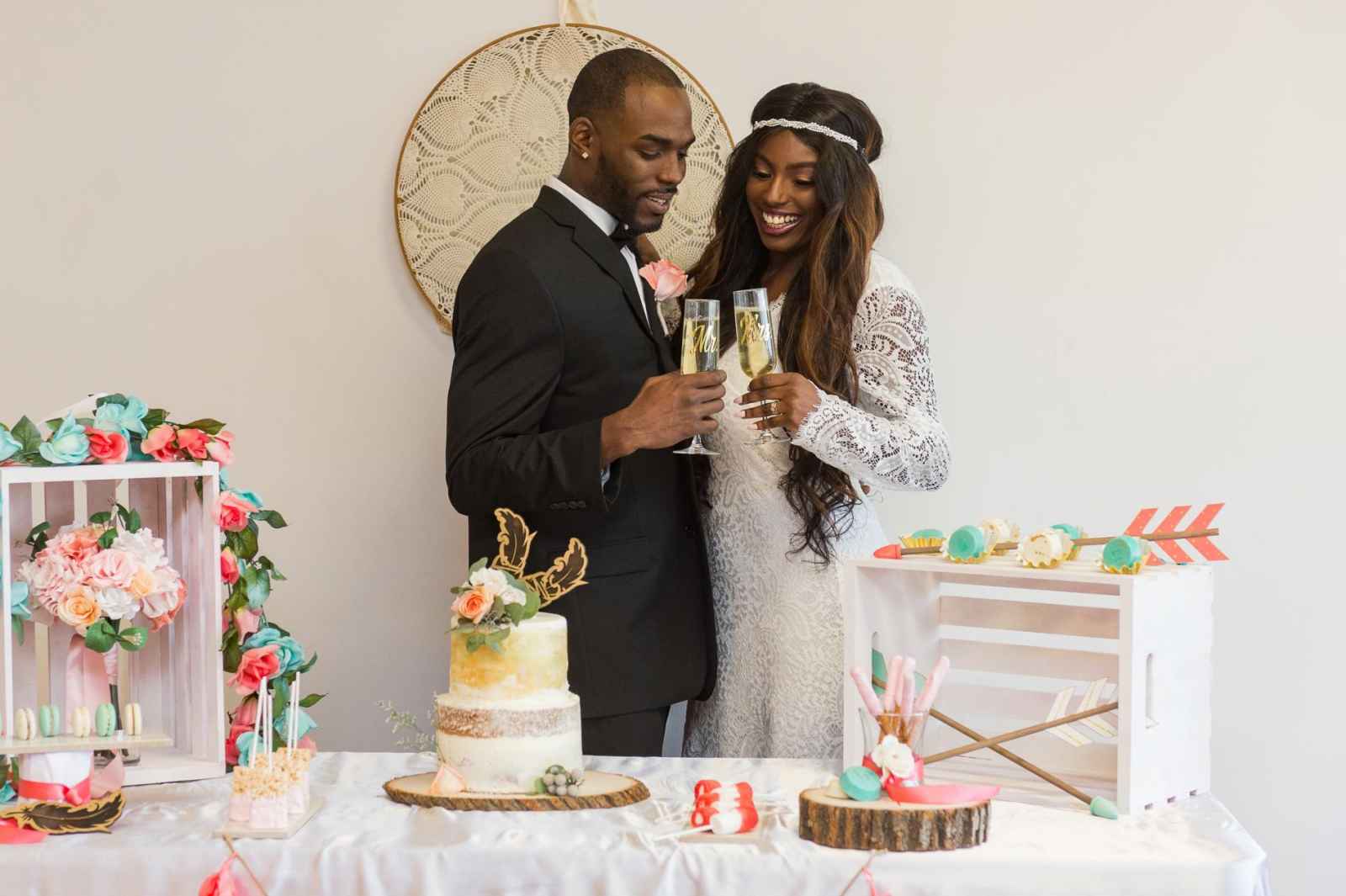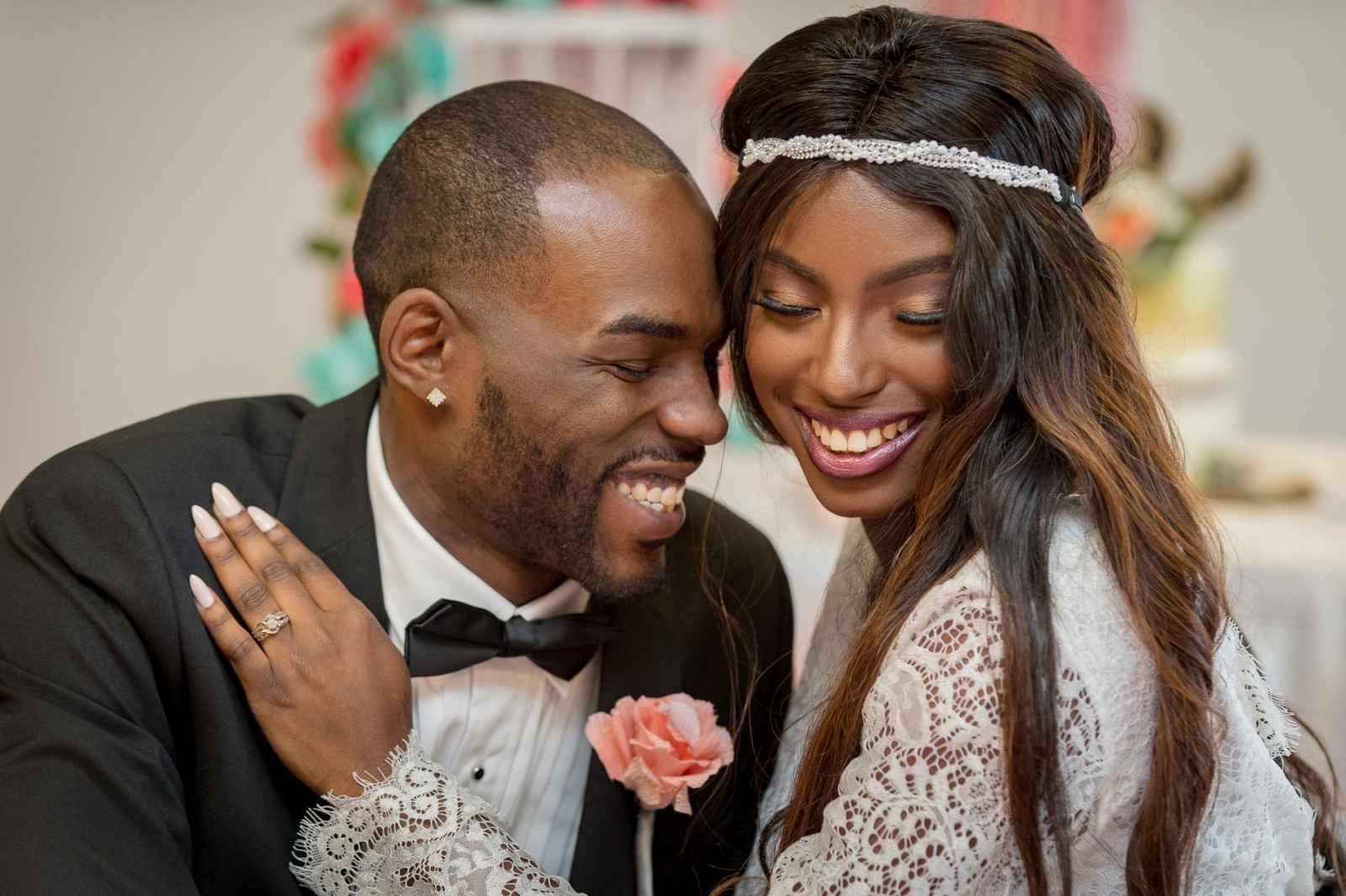 The florals included paper flowers as well as a live flower bouquet that featured roses and eucalyptus. Coral, mint green, white and off white played off of one another to bring a perfect touch to the bohemian chic theme, and the large, custom-made dream catcher was just the right element to add a touch of elegance.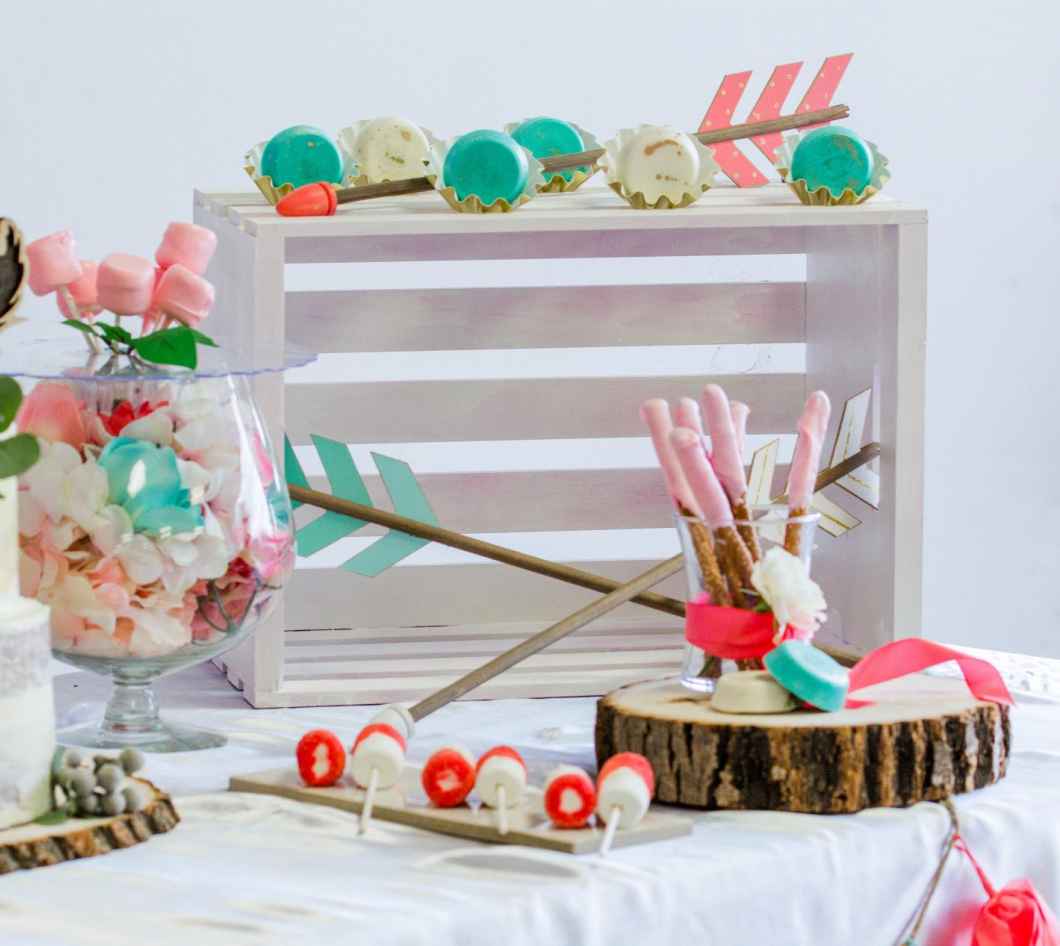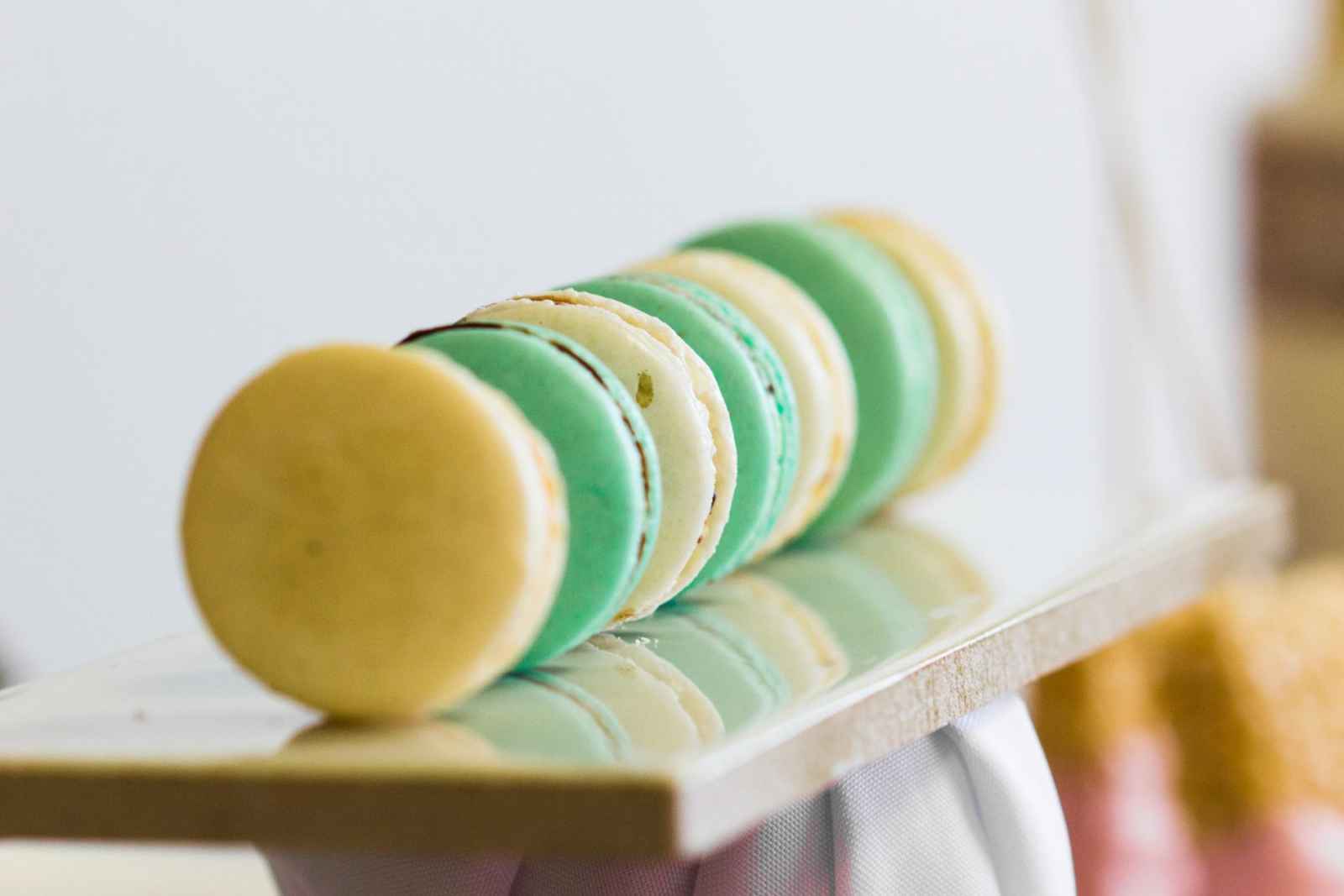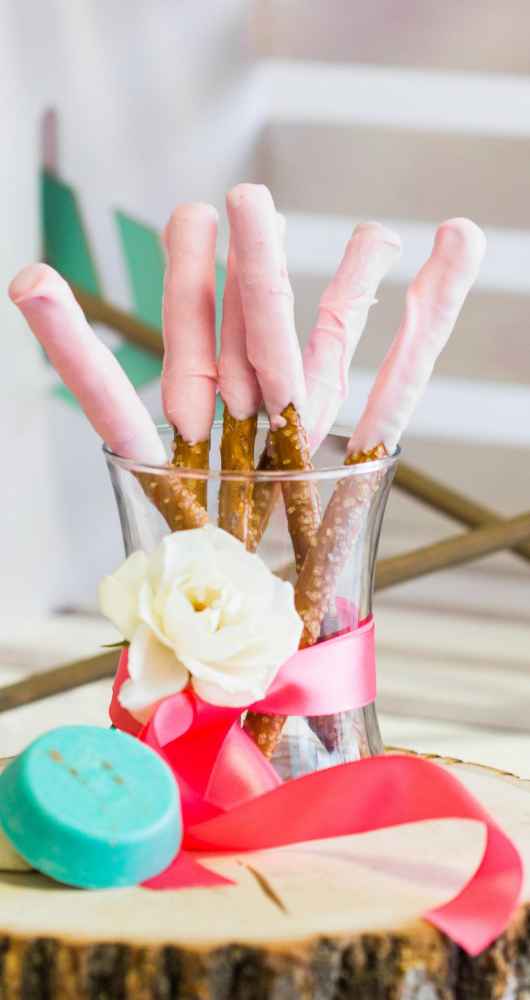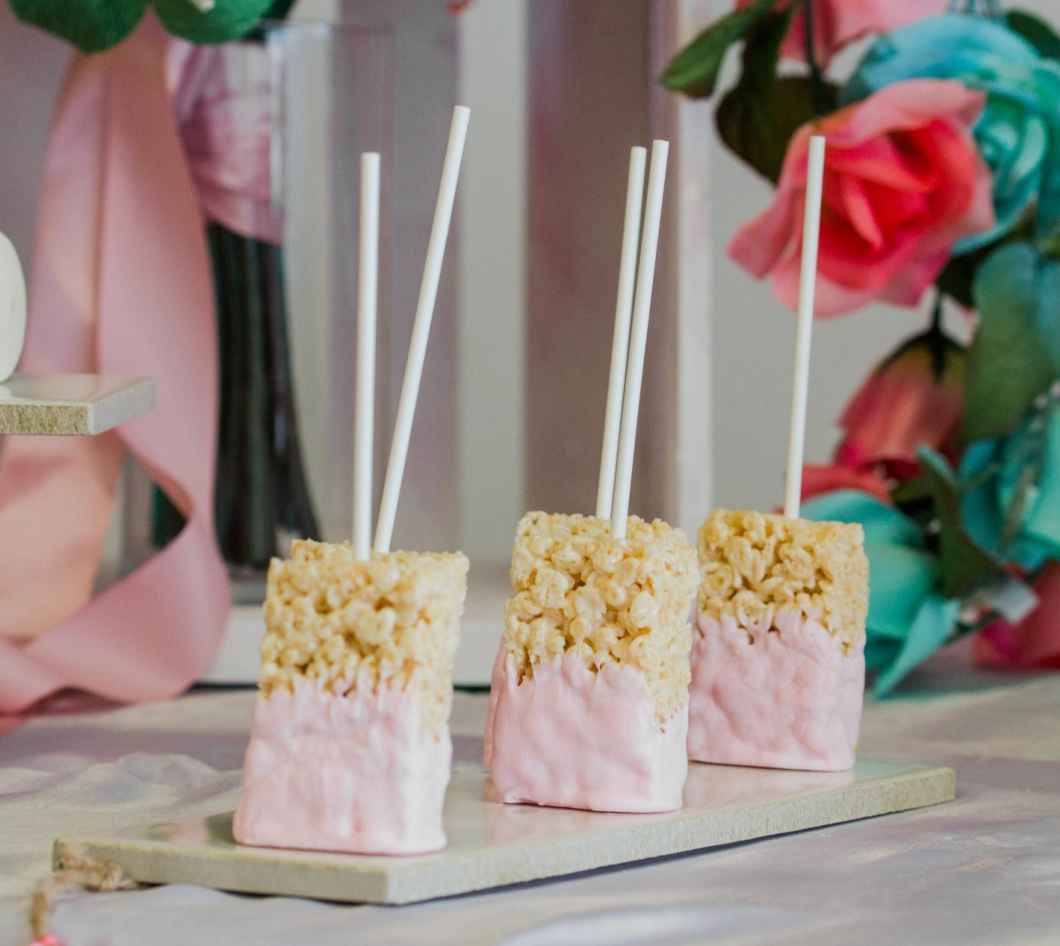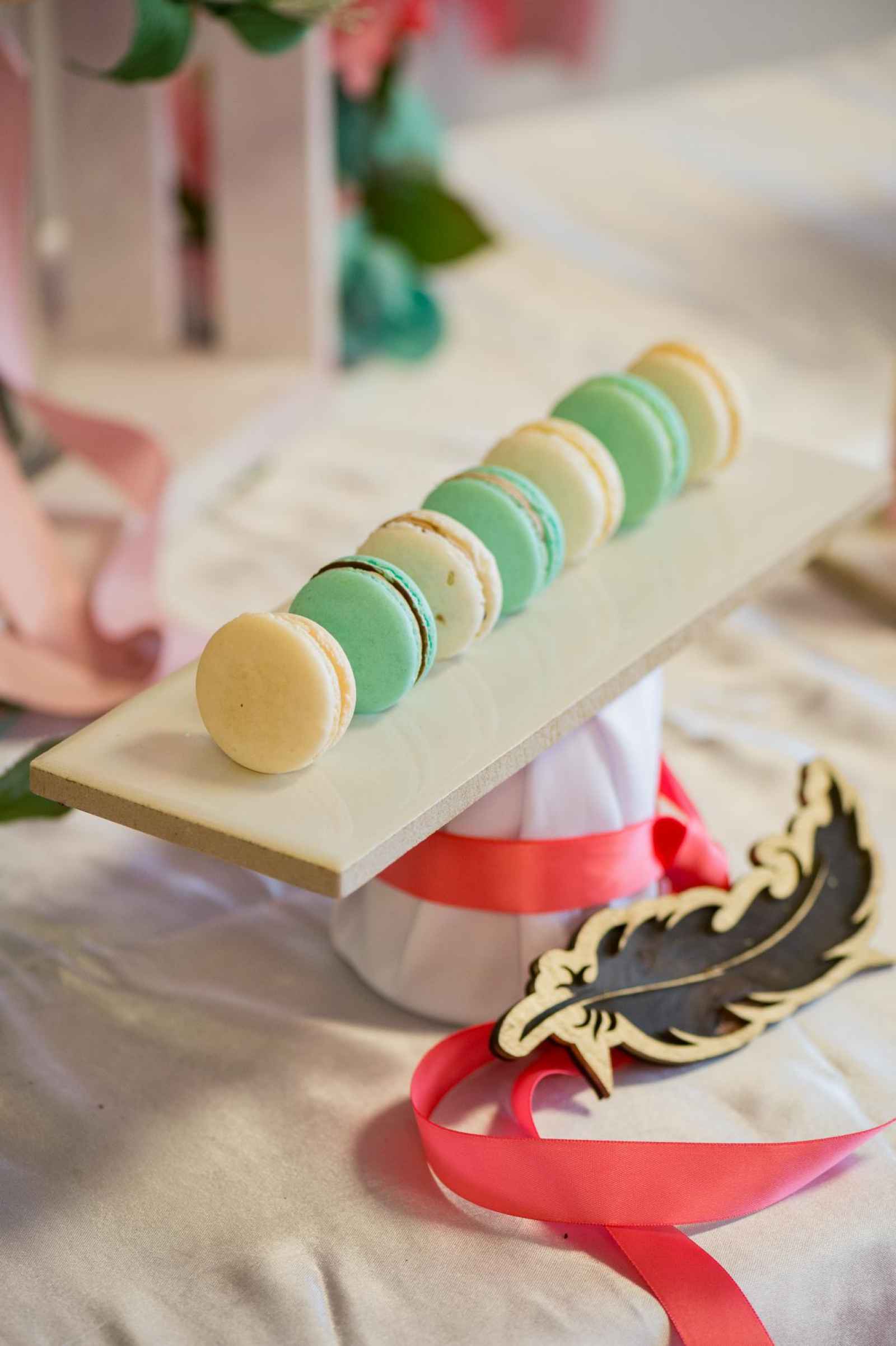 The cake also featured nods to the bohemian vibe with hand-painted gold and blush details, fresh roses, green eucalyptus and custom cake topper. Other desserts included macarons with a dulce de leche filling, white chocolate covered treats and Spike Marshmallows.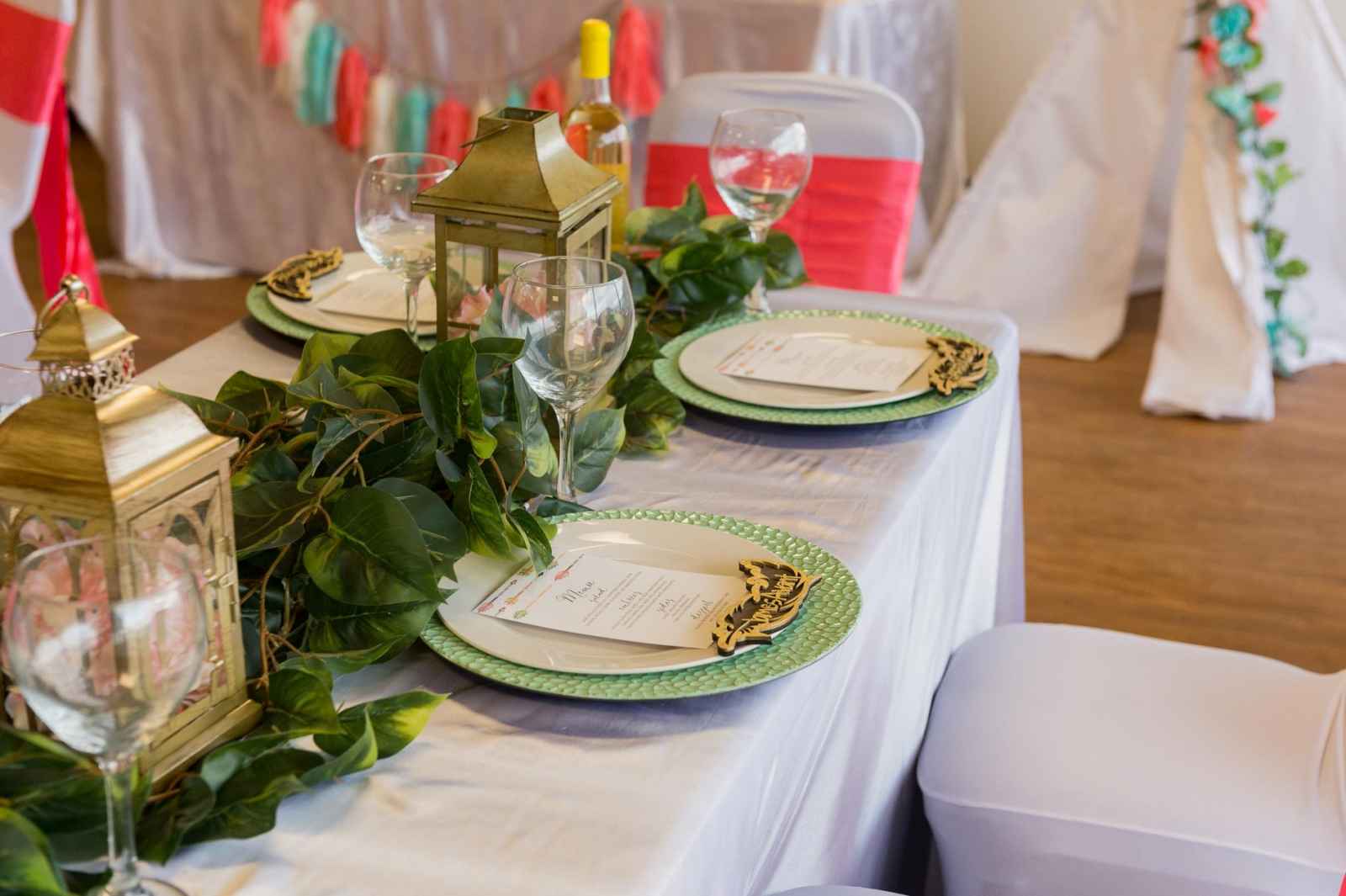 are you a bride-to-be?
We'd love to plan with you on weddingday-online.com. Let's get started!
 
are you a wedding extraordinaire?
Join WeddingDay Magazine in inspiring brides by partnering with us! See how here.