Emily Hary of Emily Hary Photography found herself inspired by her love of fall and creeks. "I planned and styled this elopement inspiration myself," she says. "I wanted to create something totally unique. The idea that spawned this whole shoot was putting the table into a body of water—something I had never seen done until now."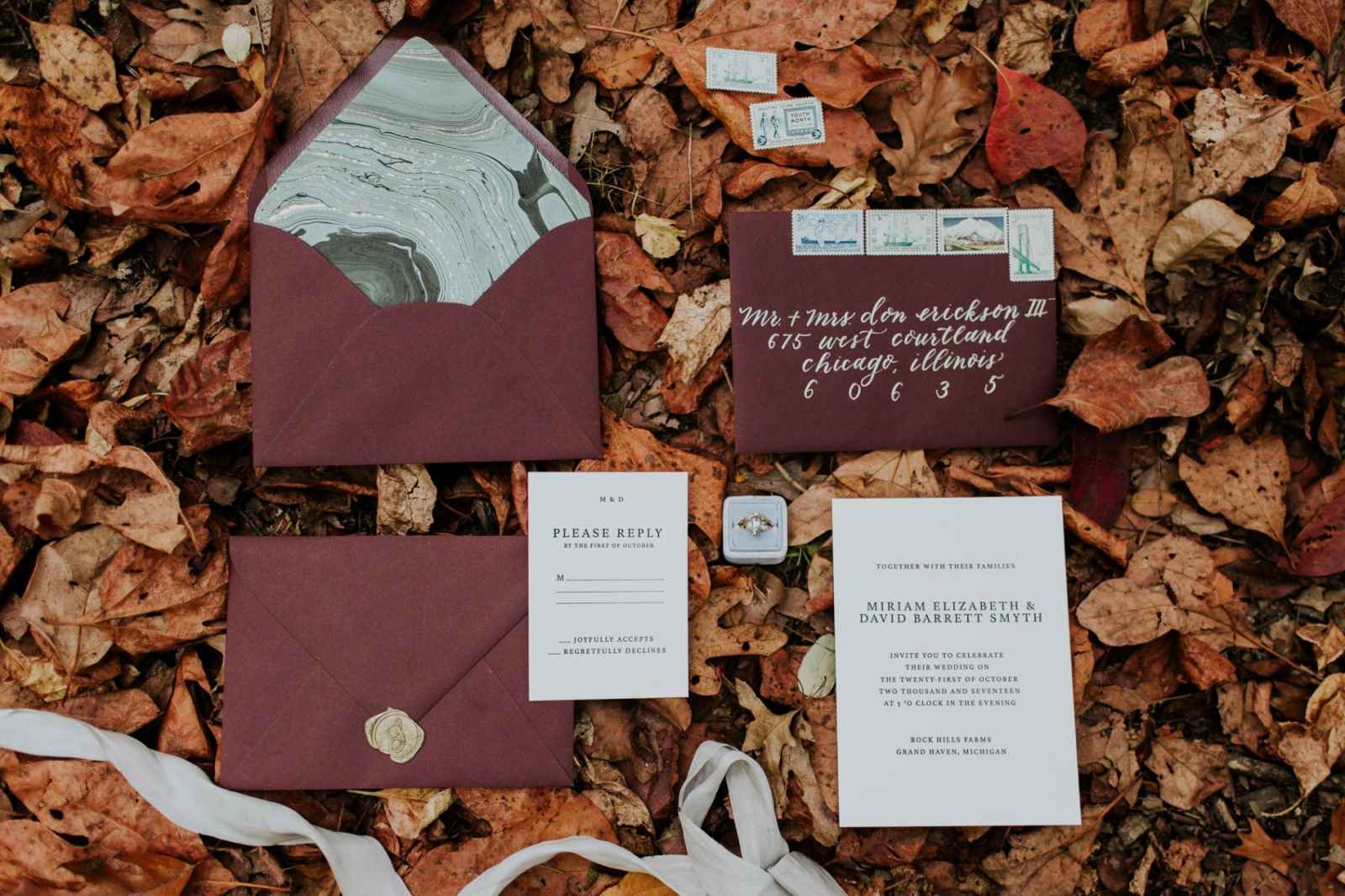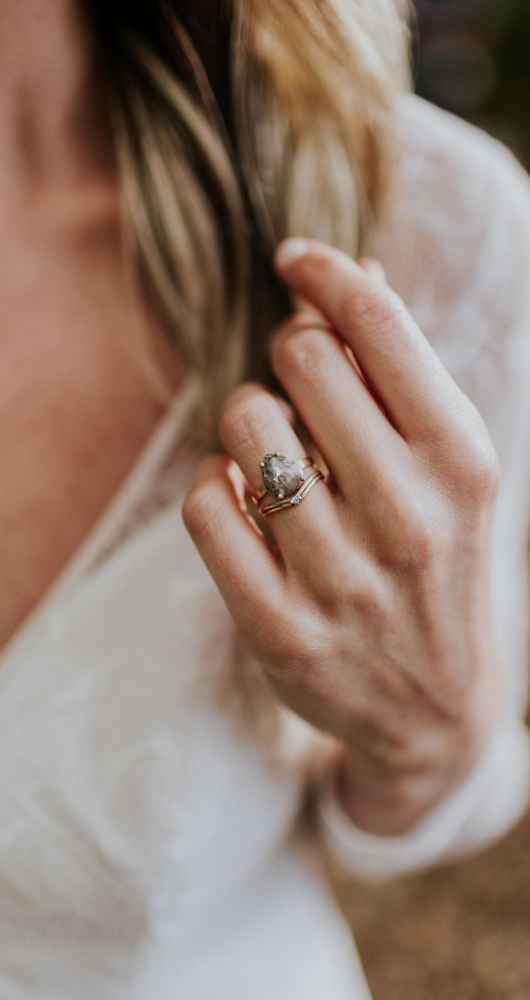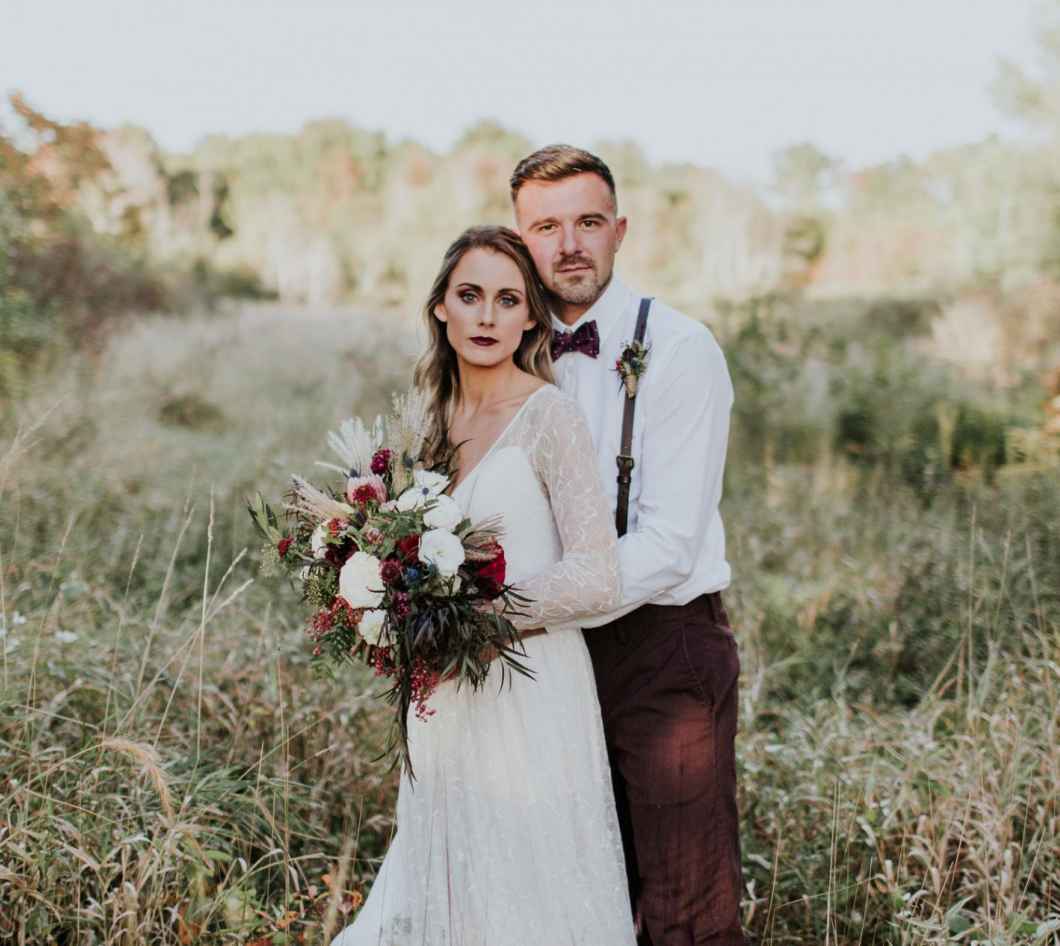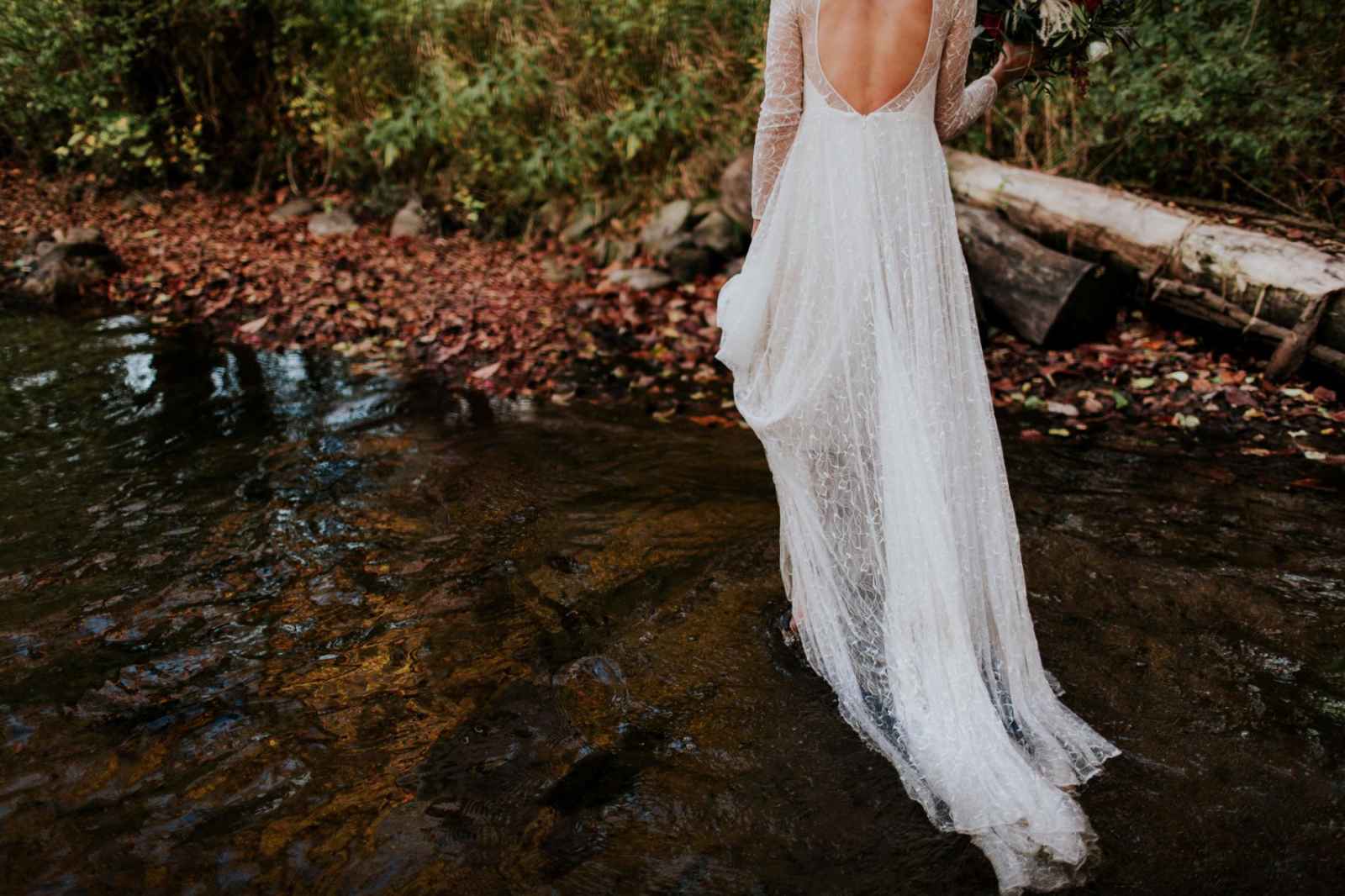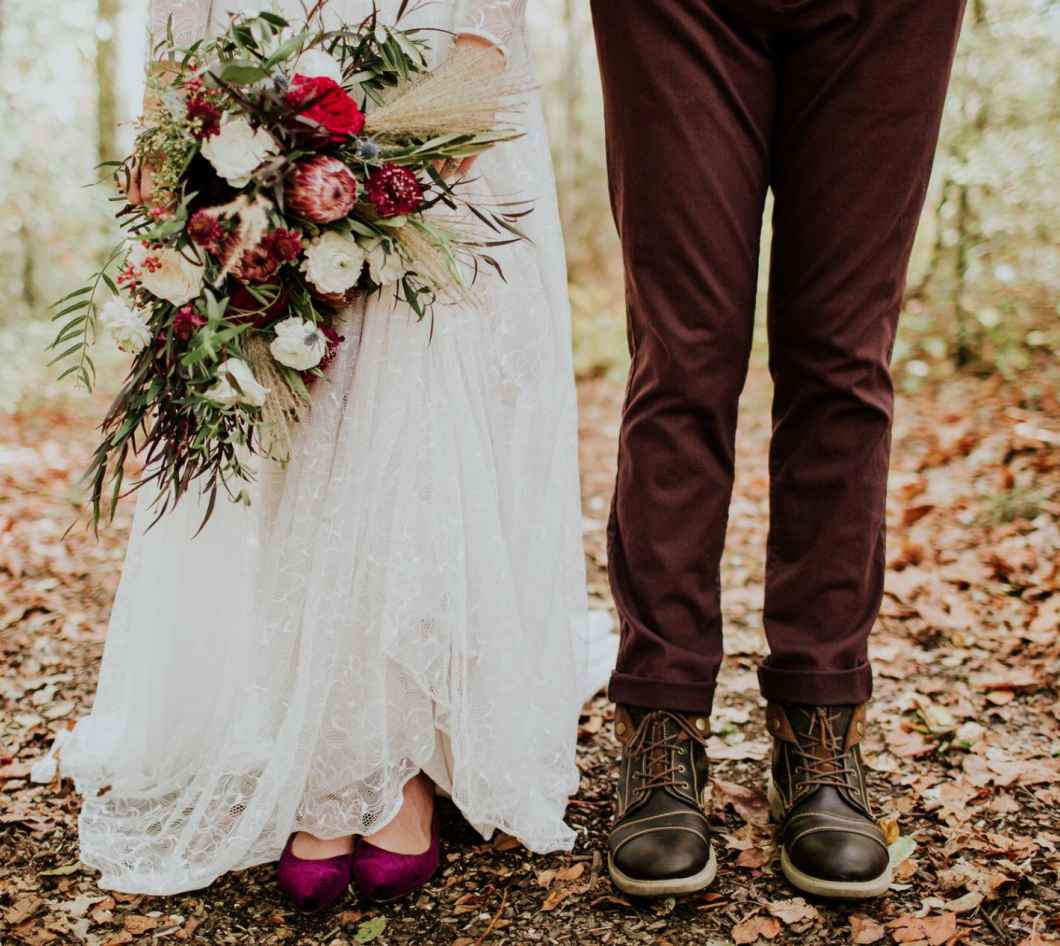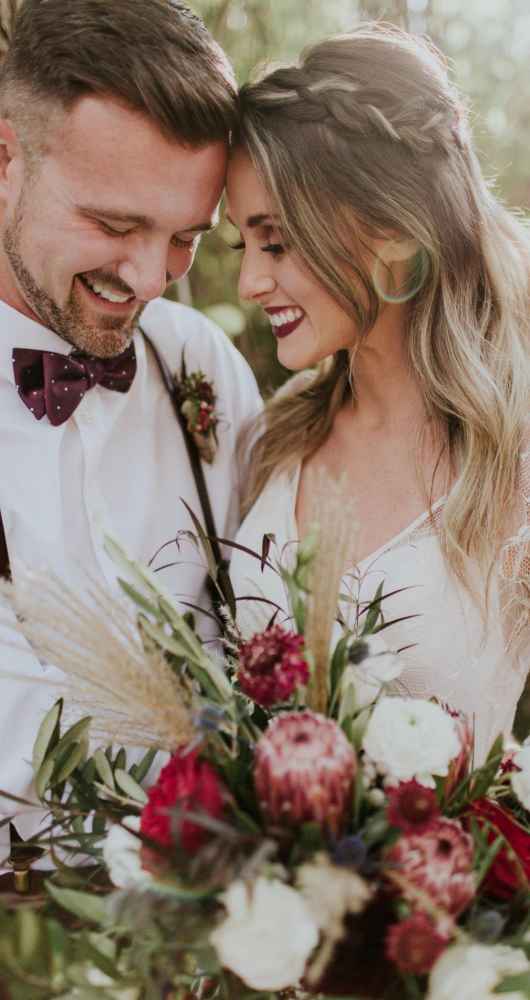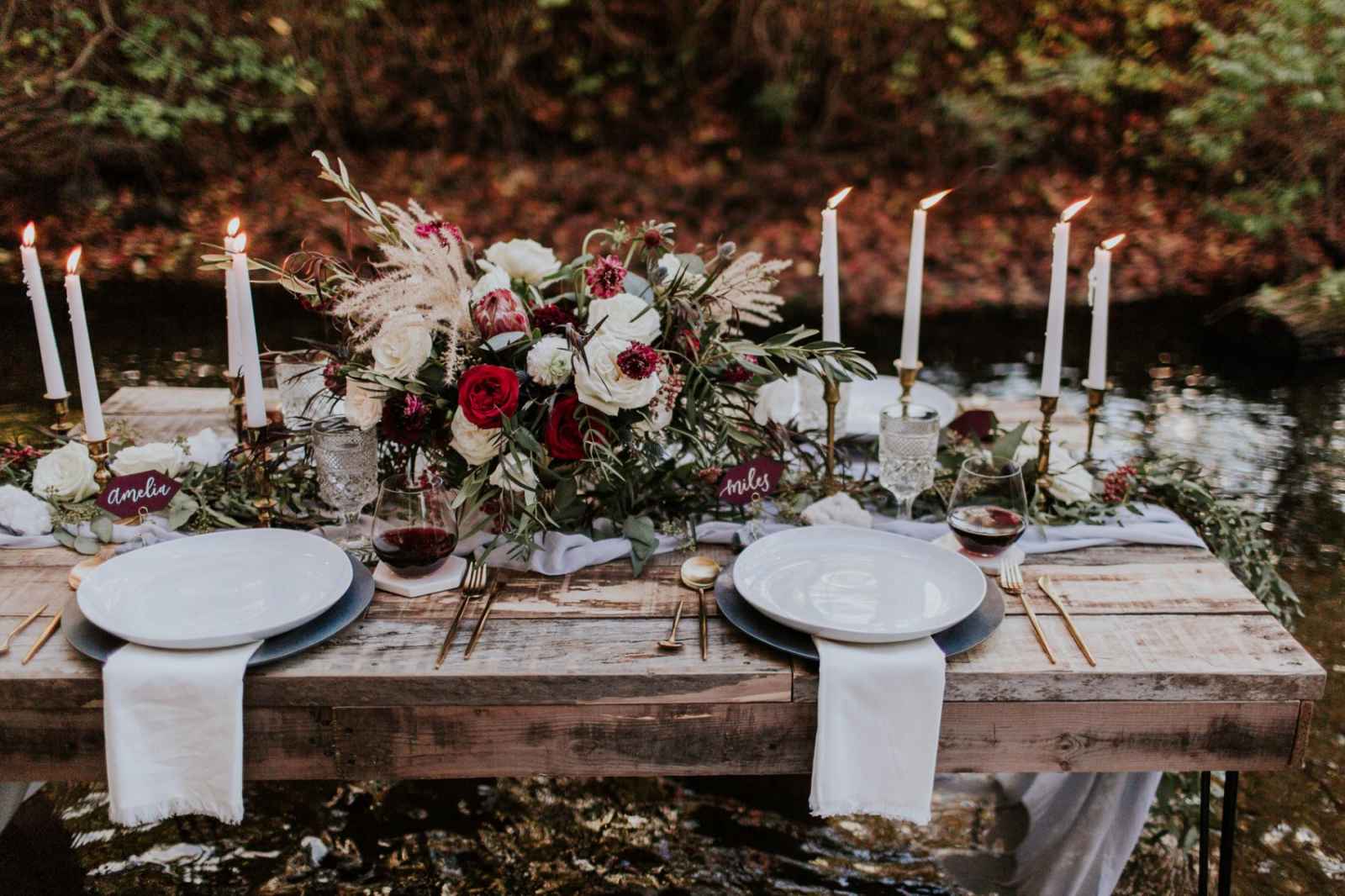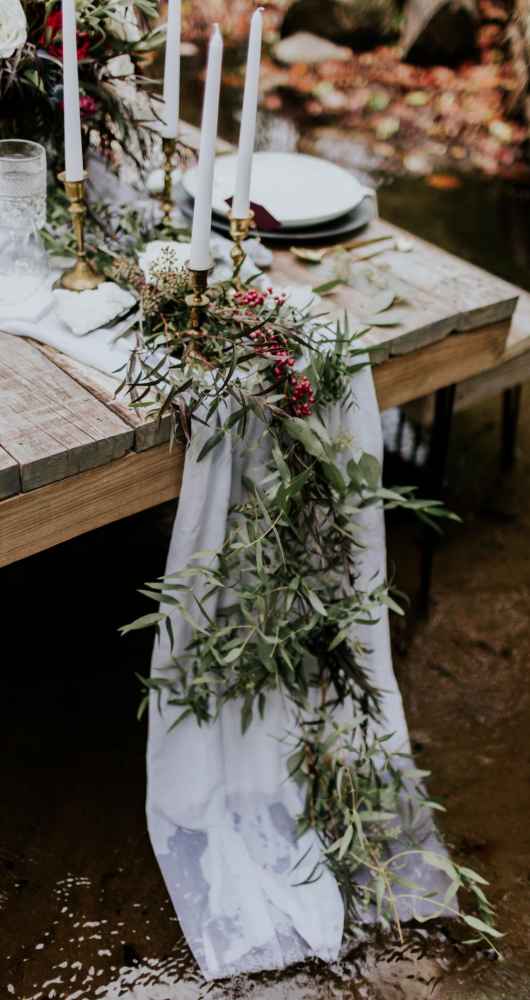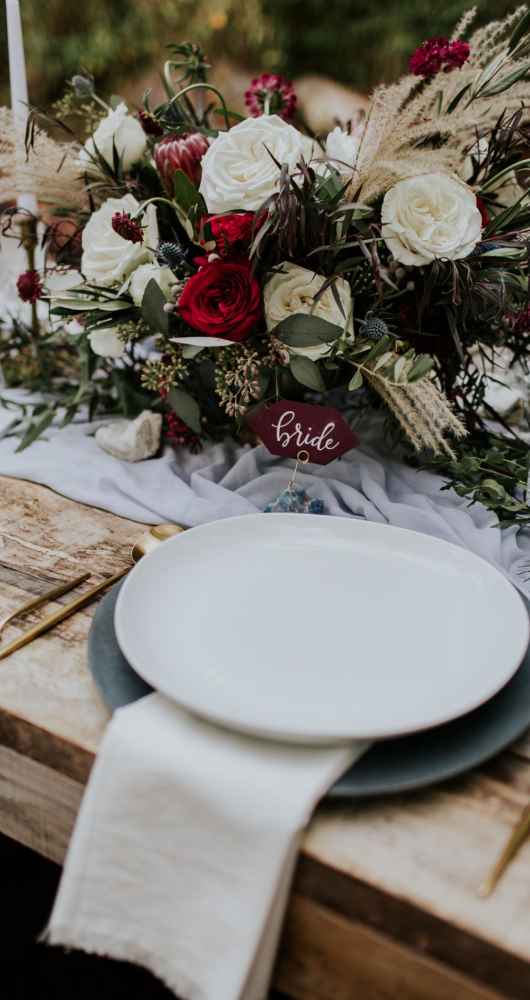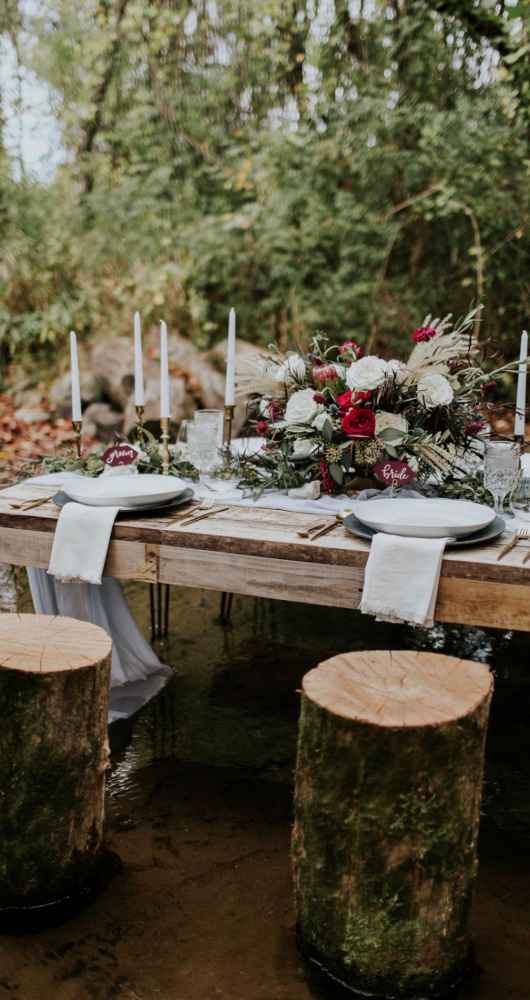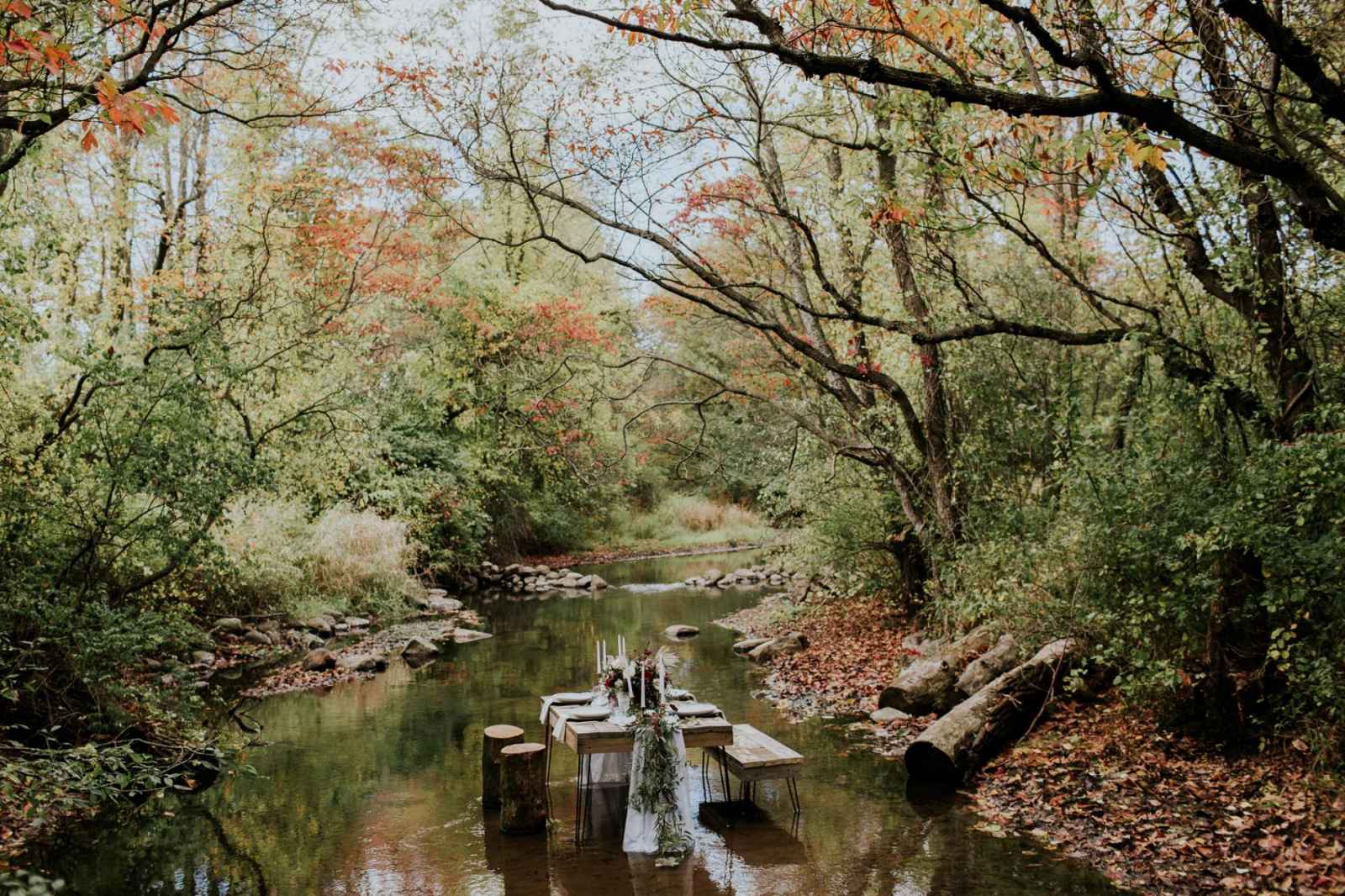 The woodsy, outdoor space not only mirrored the type of venue Emily loves working in—the great outdoors—it provided the perfect, autumnal toned backdrop for all the natural elements used, including fur, brass, geodes and crystals. "Geometric details such as the hexagonal, marble coasters and gemstone place card holders added a modern edge," says Emily. "I have always loved rocks and when natural elements are used for wedding décor because they are perfect for an understated elegance that allows the beauty of nature to speak for itself."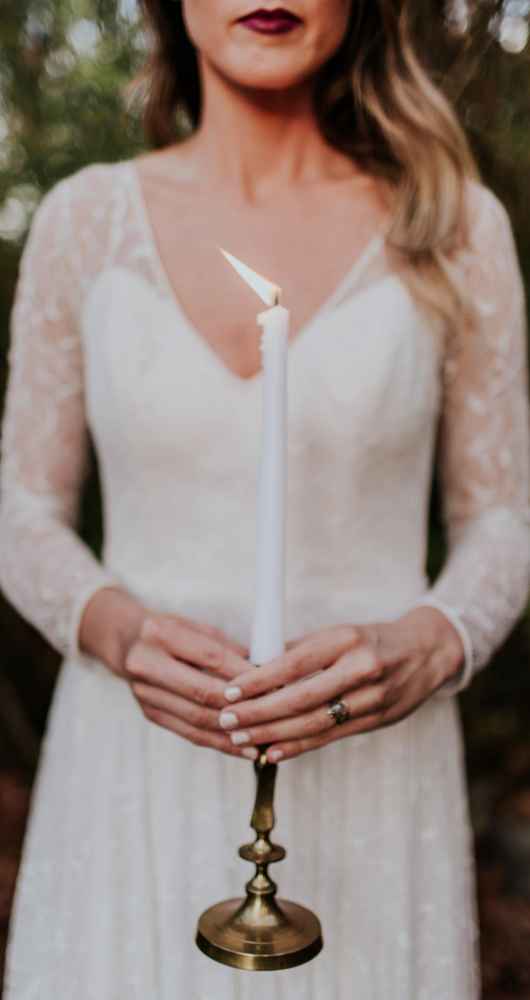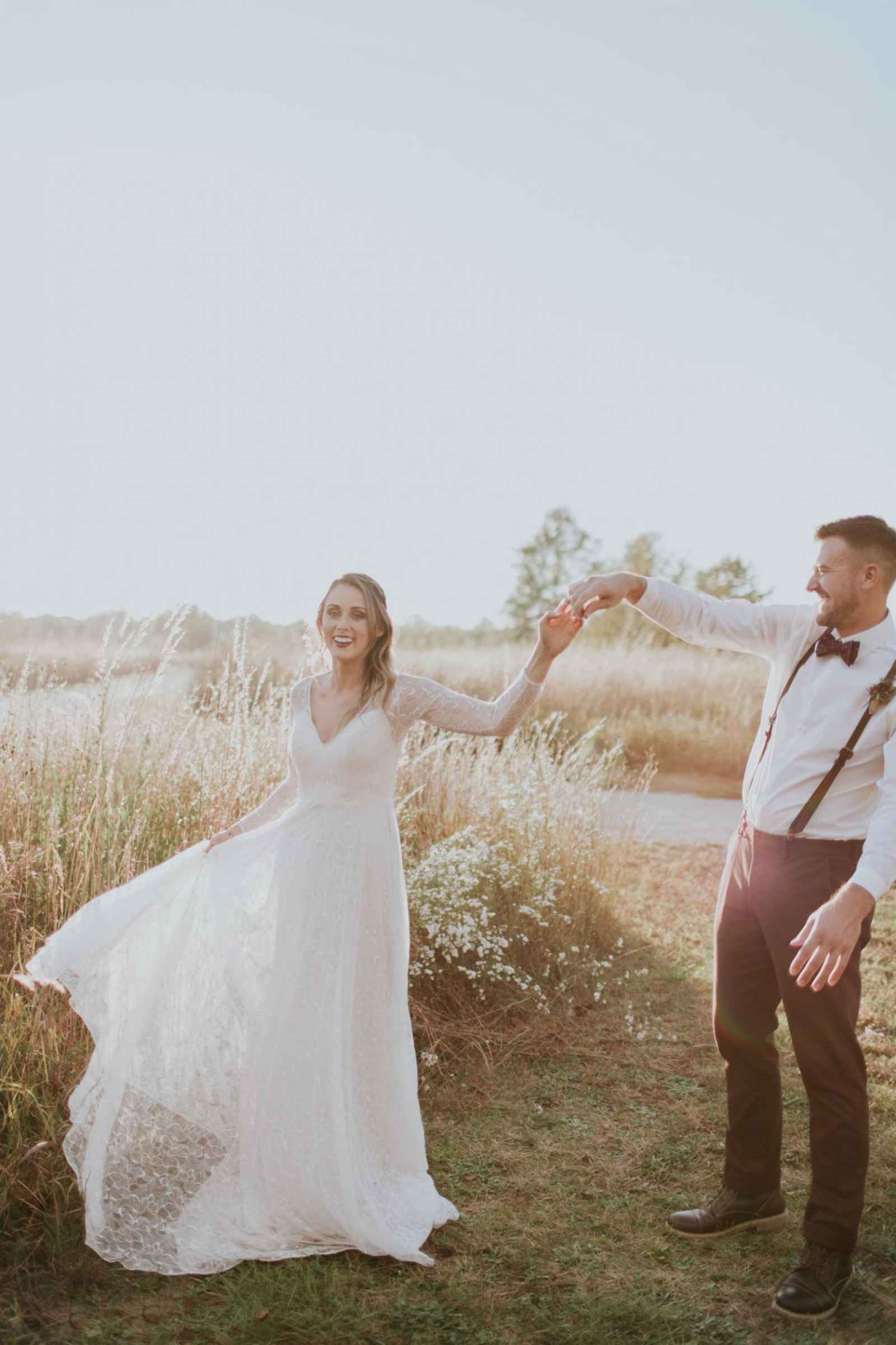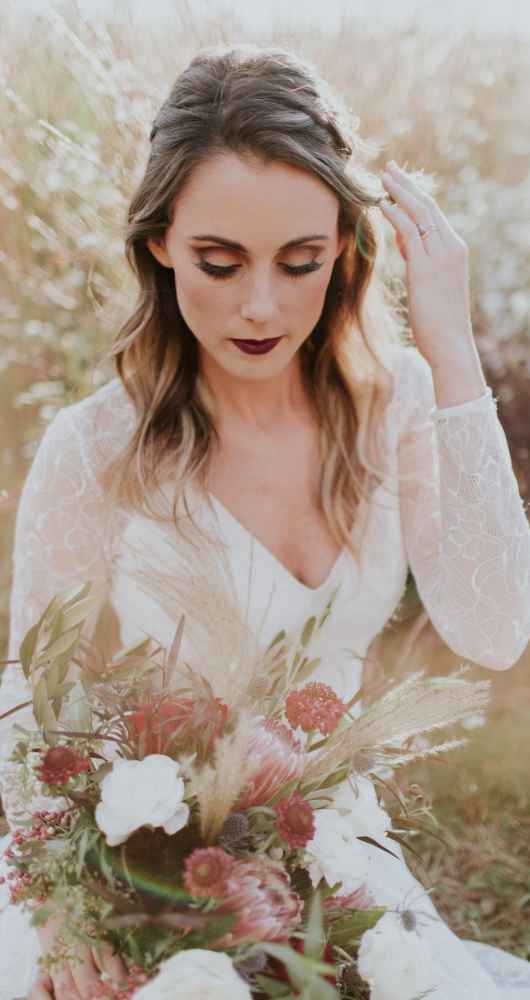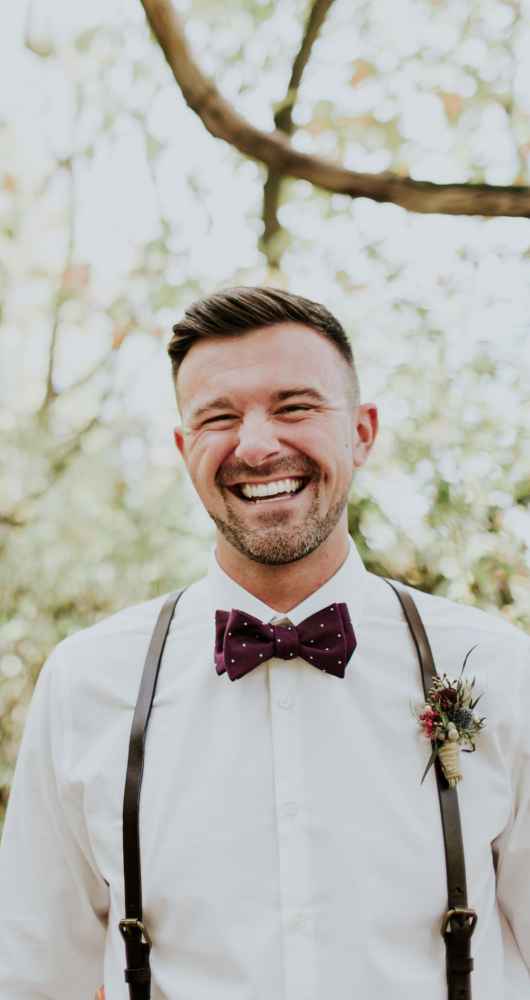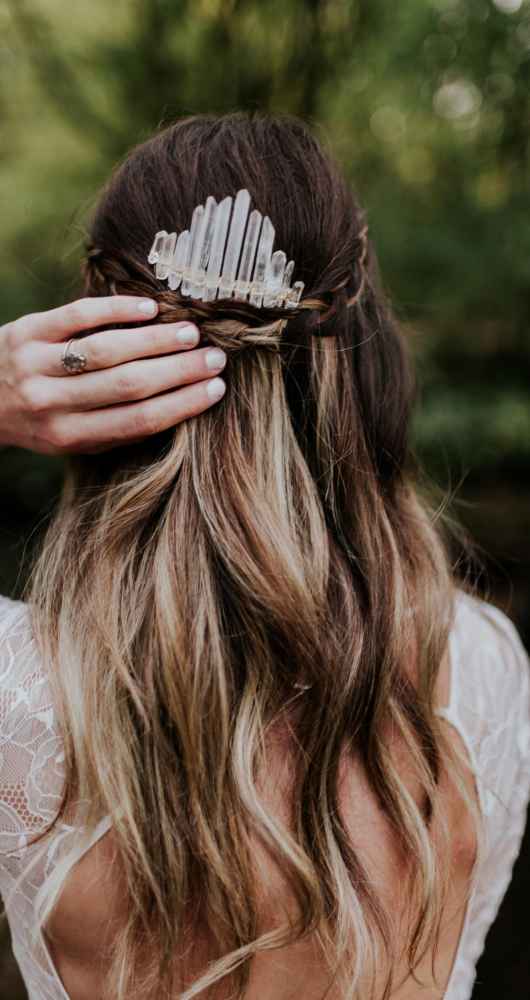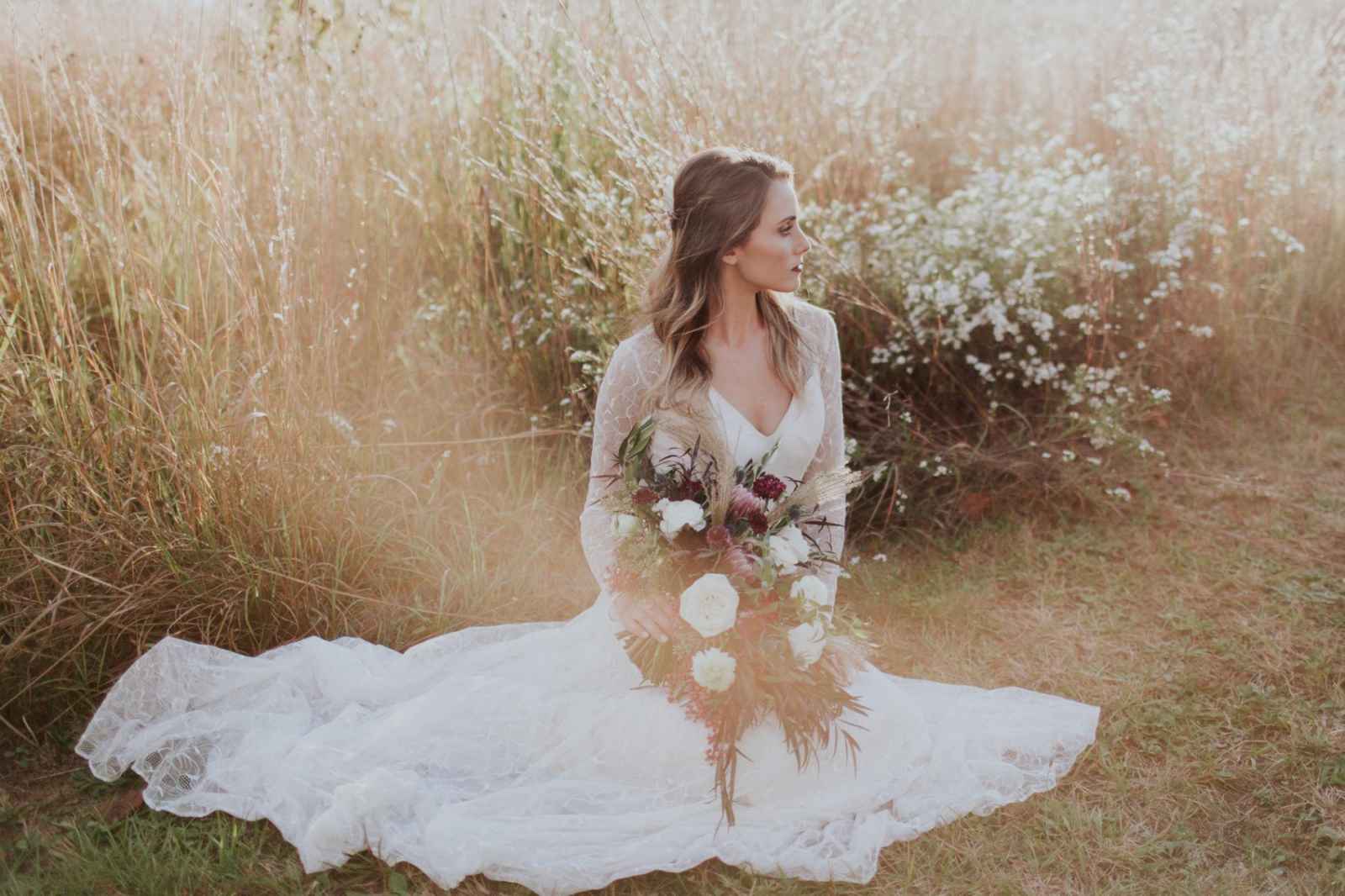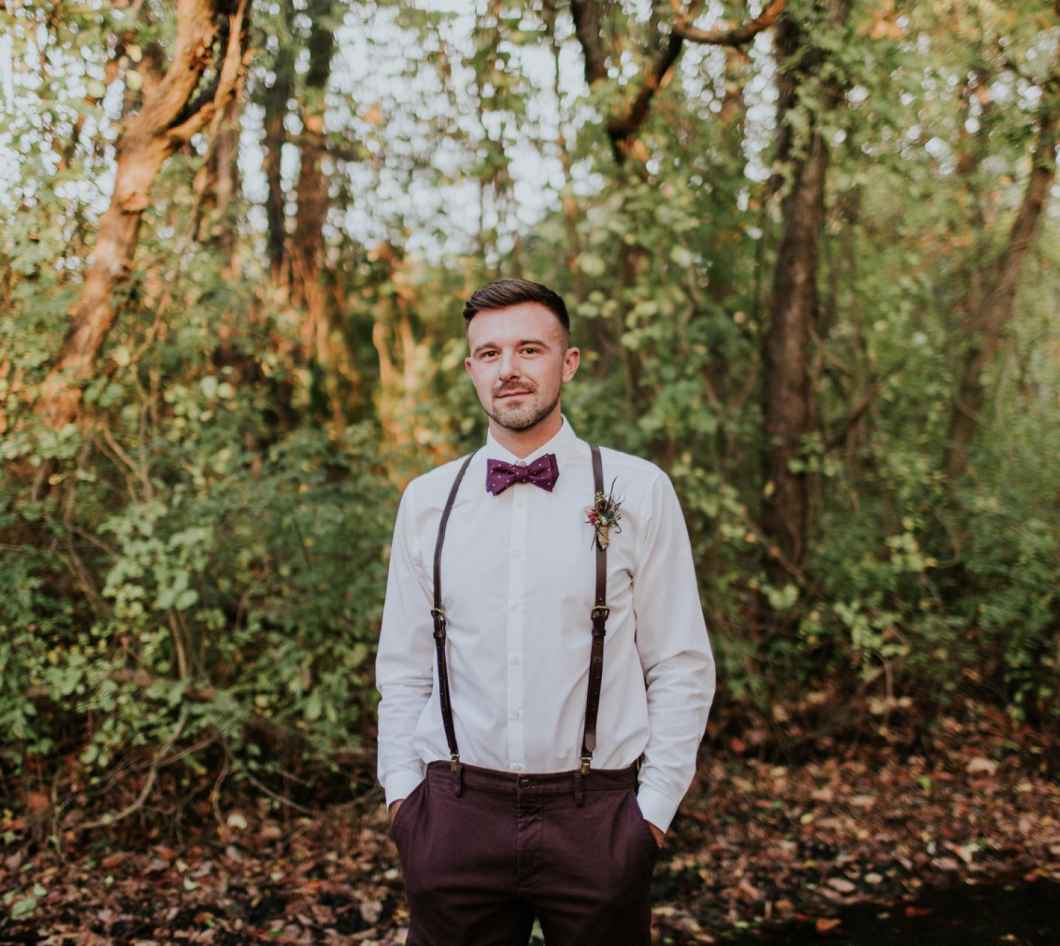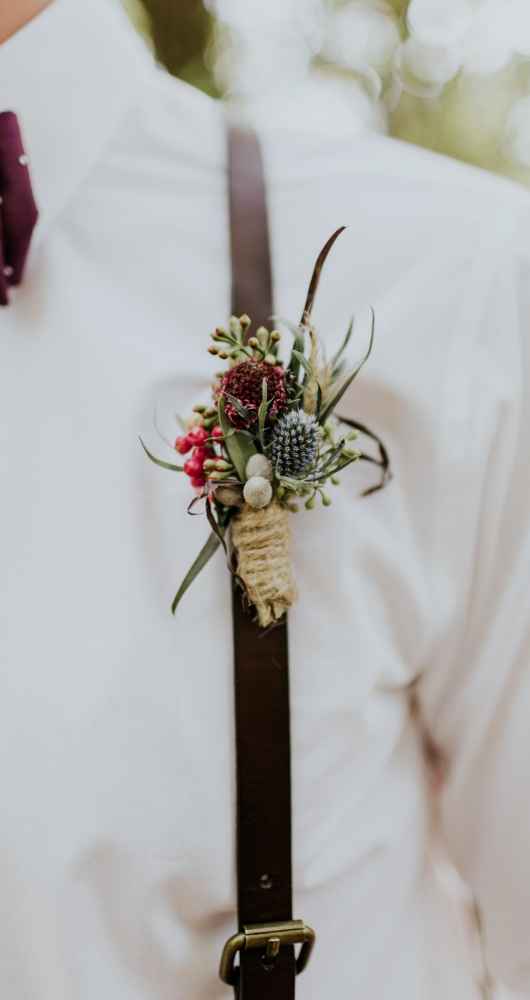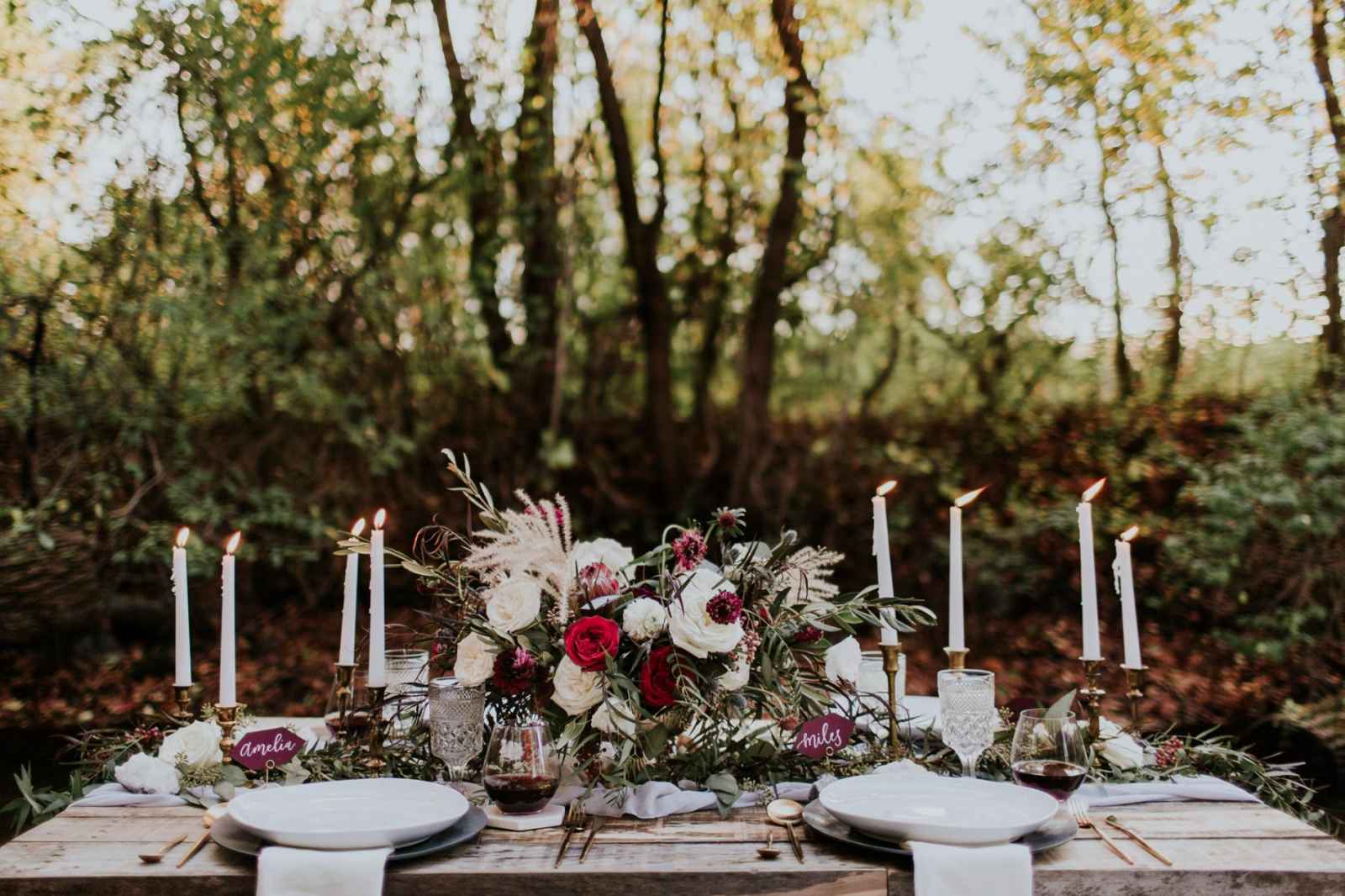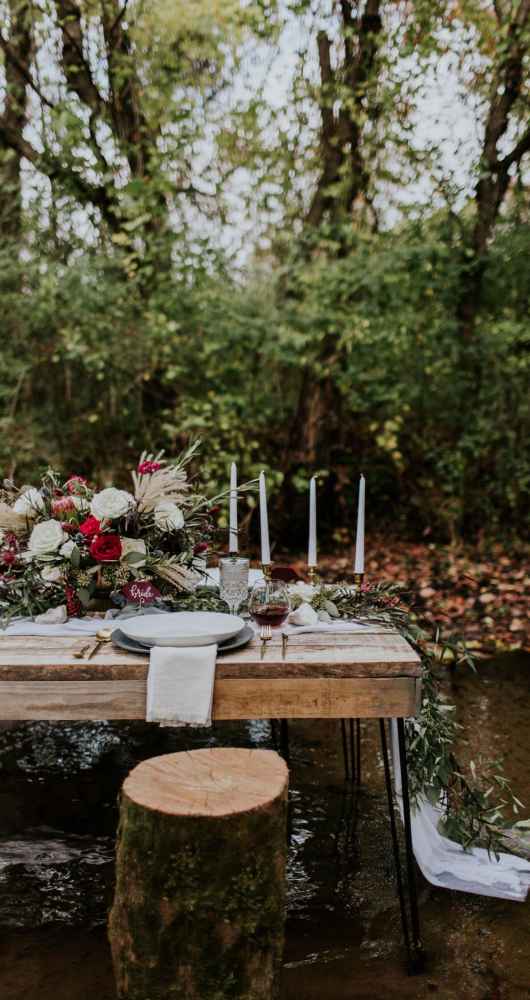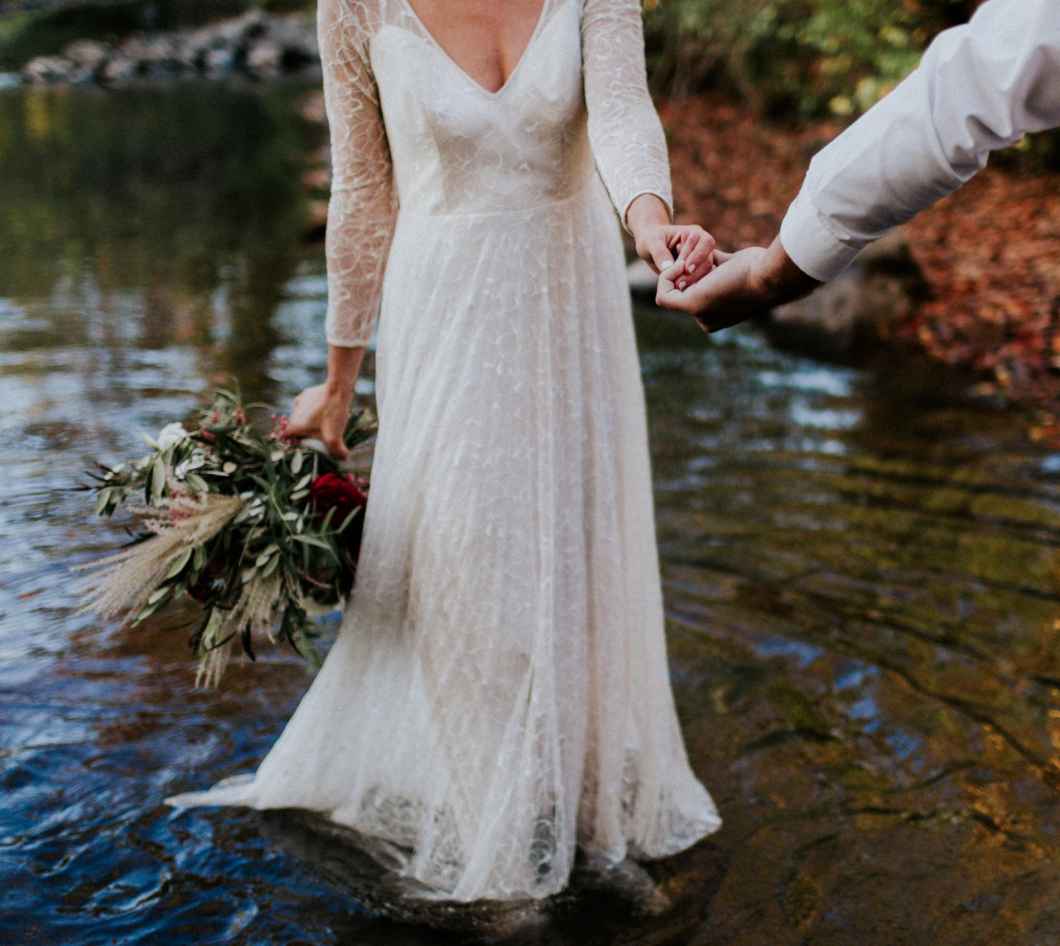 Emily carried the effortless, fall-inspired theme into the bridal look and florals as well. The flowy, vintage-inspired gown was beautifully paired with a moody, wine-colored makeup palette, and the bride's hair was accented with a raw crystal comb. Partnering with Leah Bayes of LB Floristry, florals in moody, fall tones such as crisp white, burgundy, and greenery were perfectly infused. Leah designed the stunning asymmetrical bouquet while perfecting the cake with pops of greenery and florals.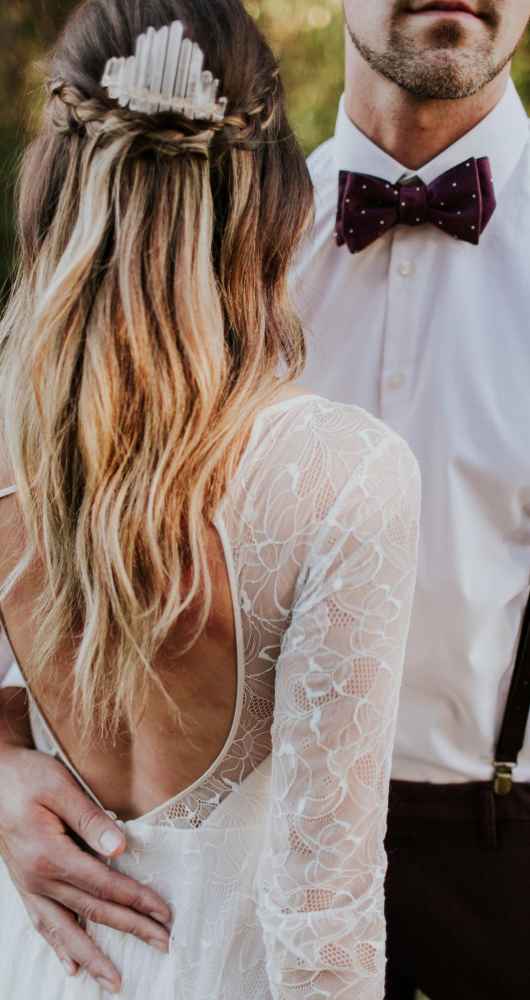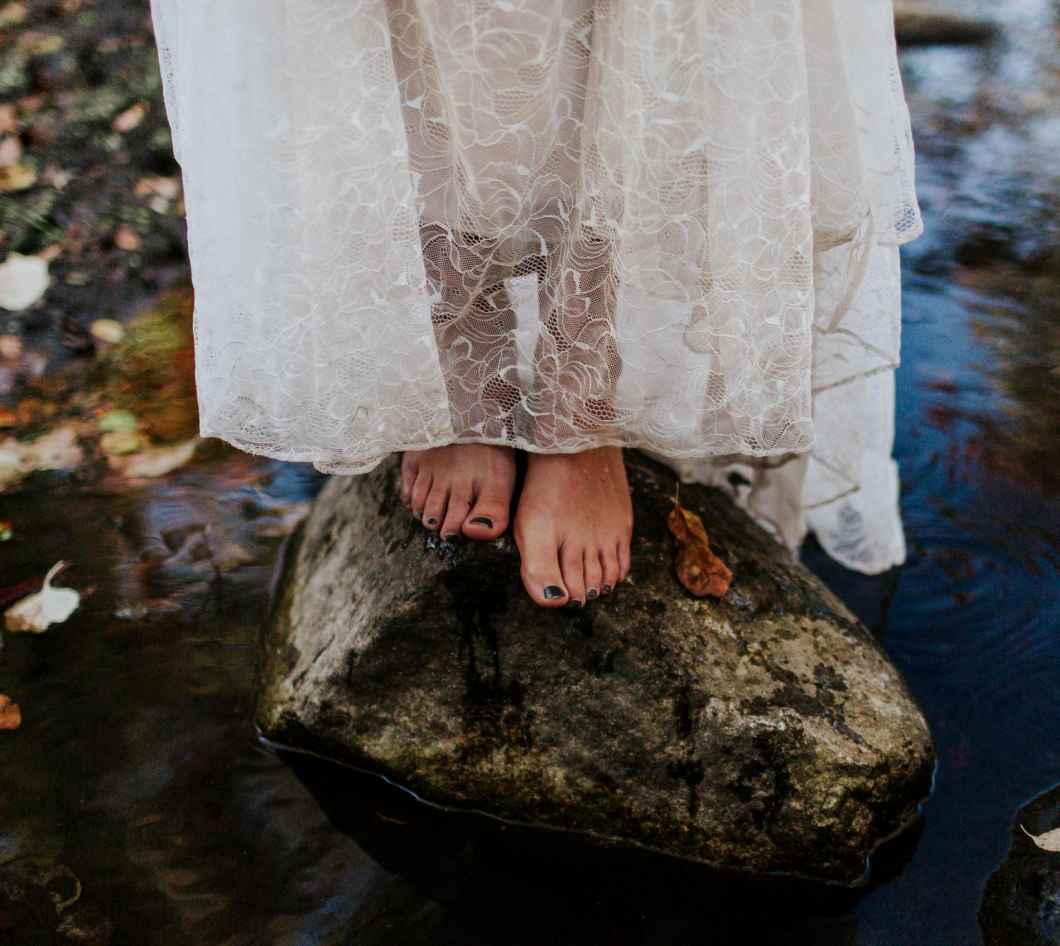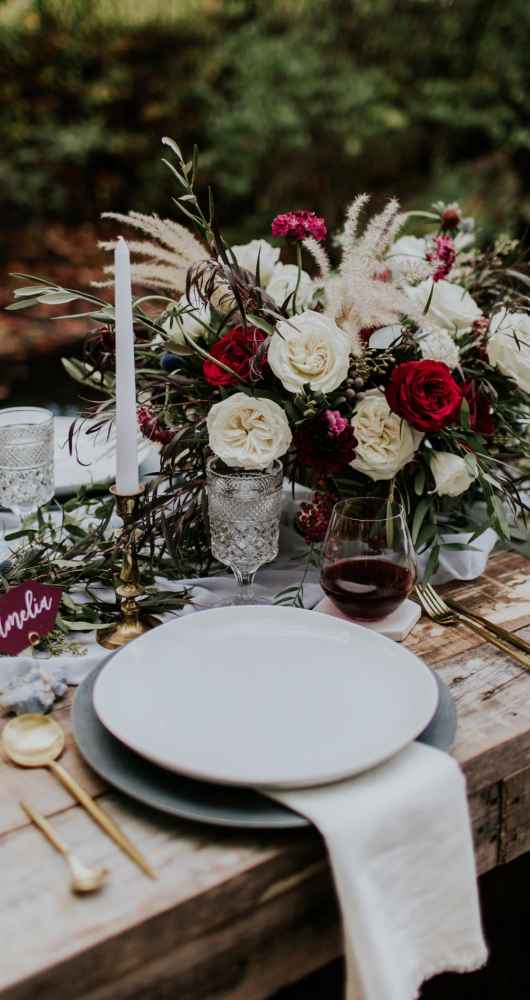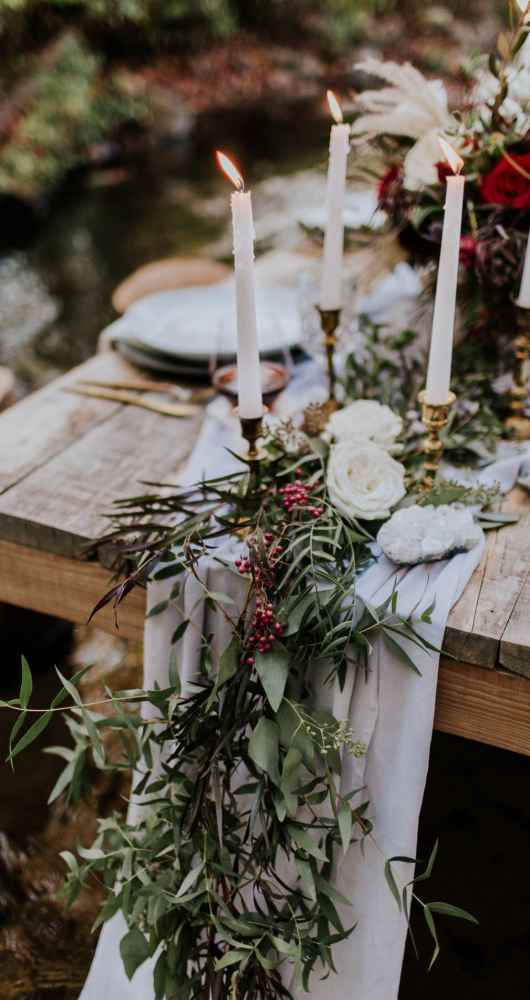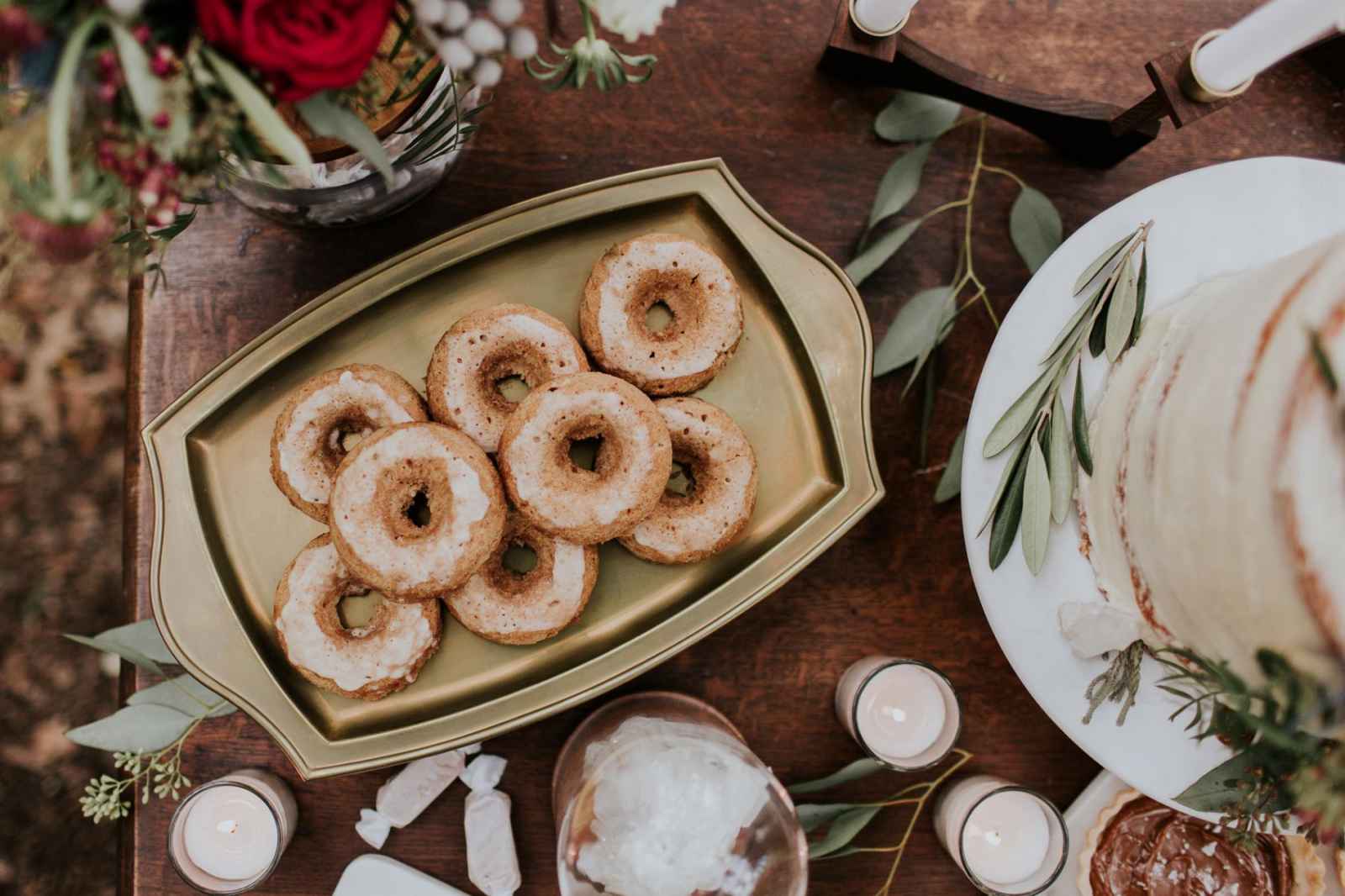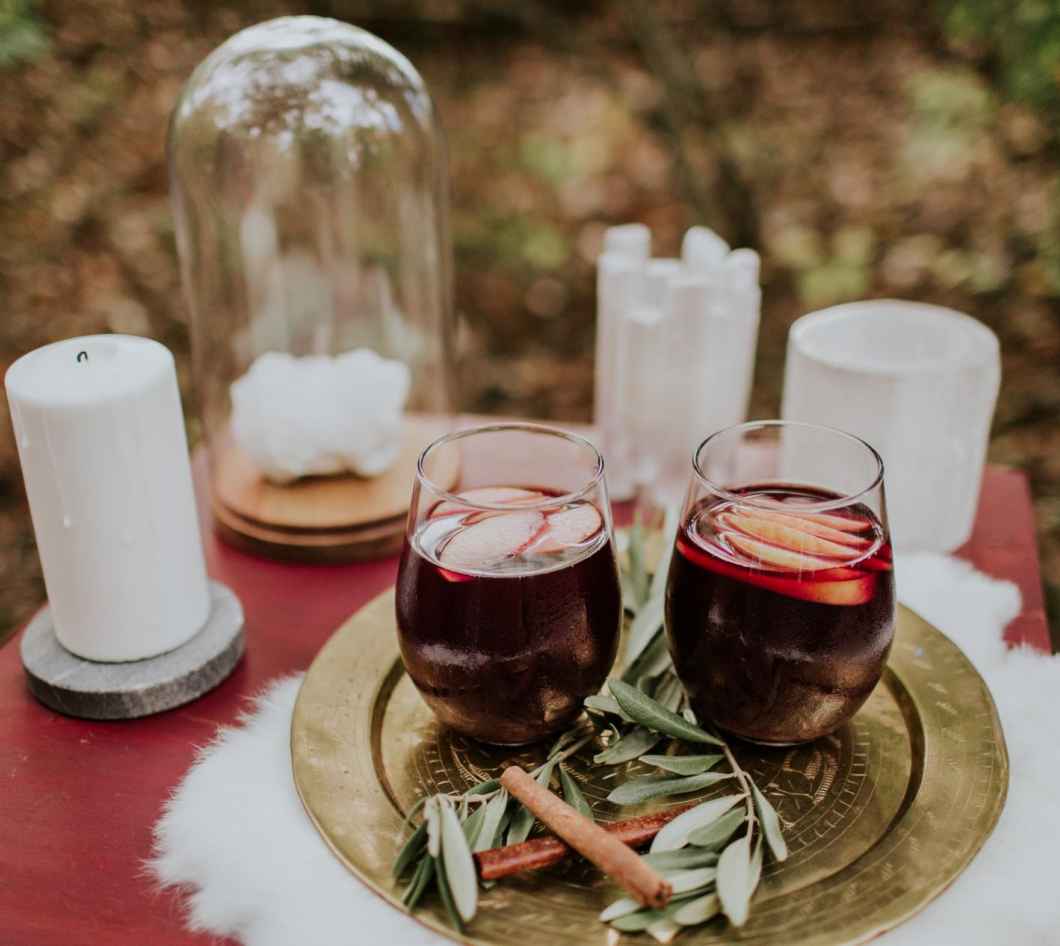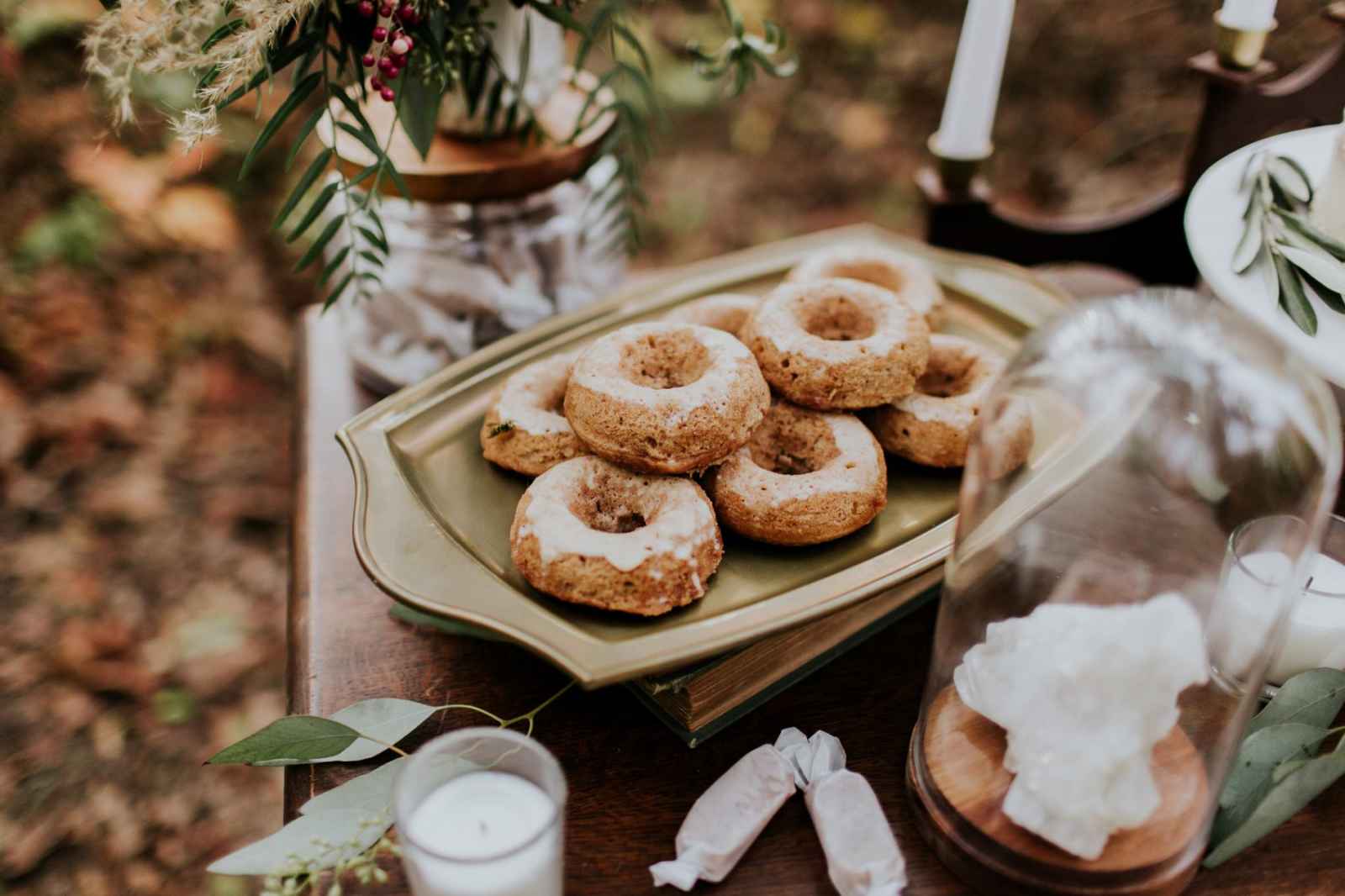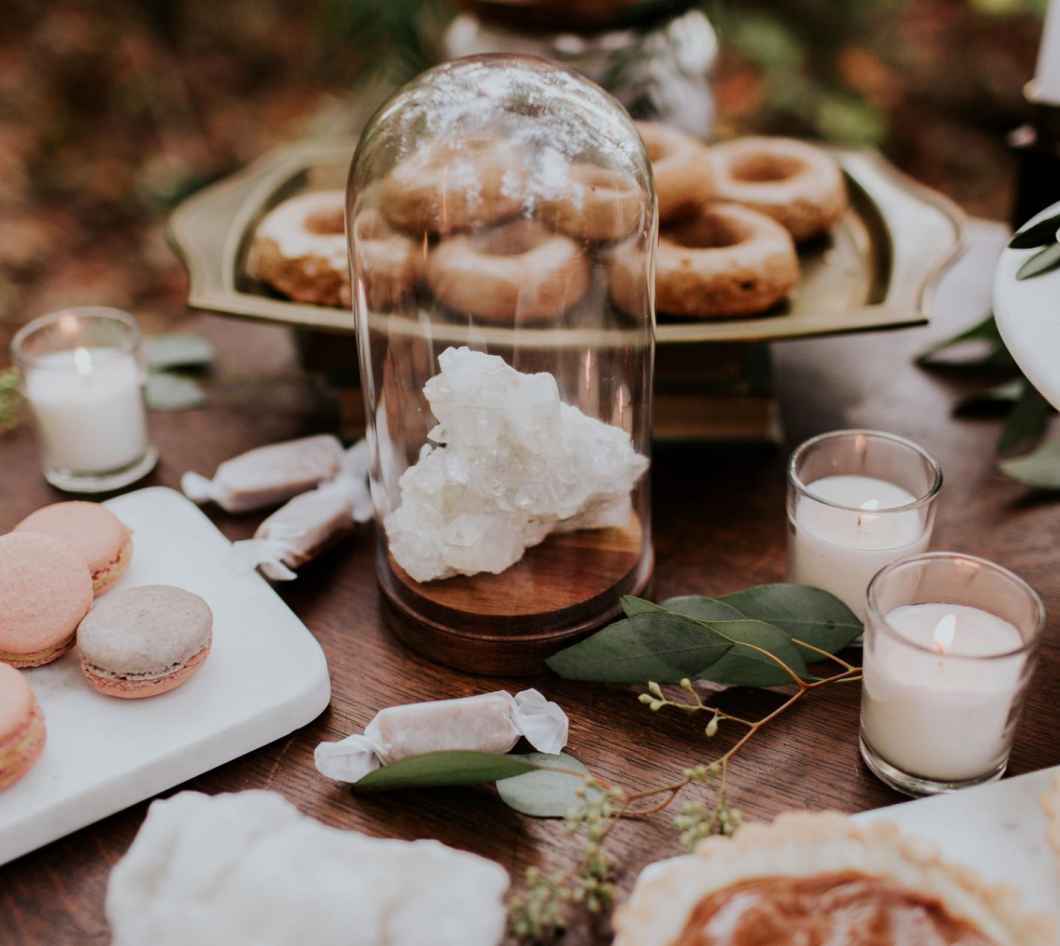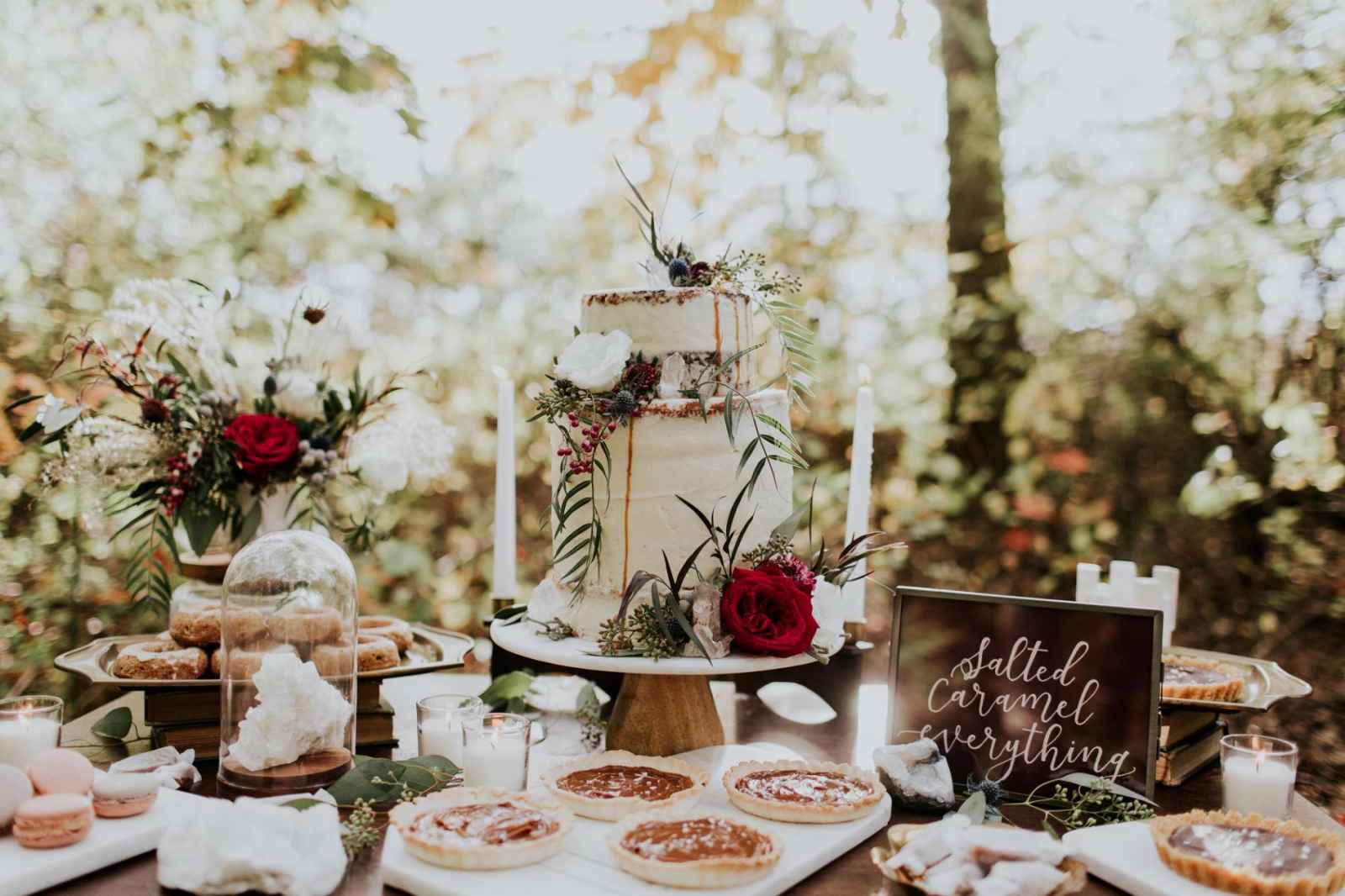 The cake itself featured a modern, two-tier design finished with a salted caramel drip and sea salt flakes. Donuts, salted caramel and dark chocolate tarts and macarons completed the spread. Vintage rentals and a beautiful invitation suite rounded out the details.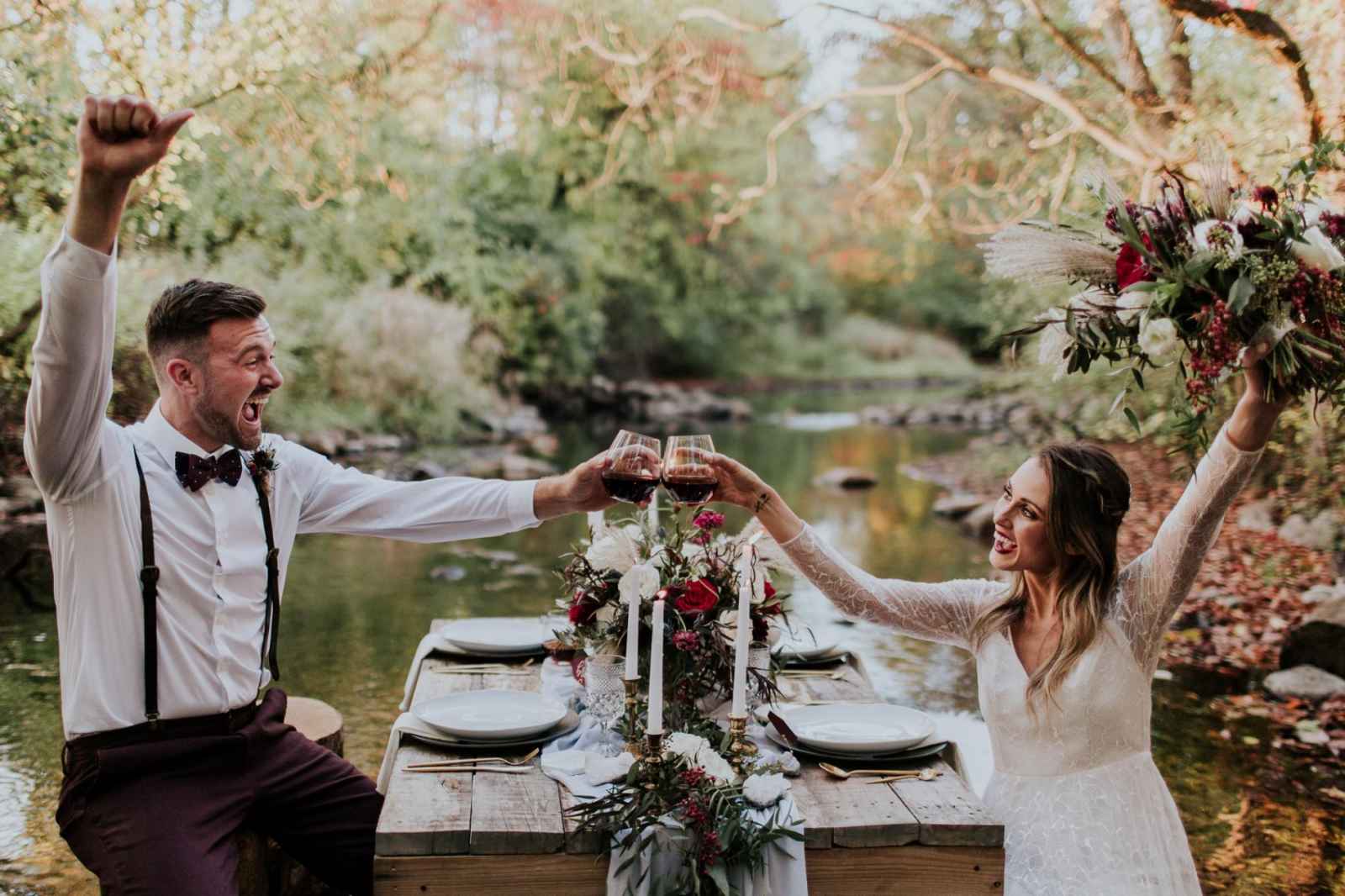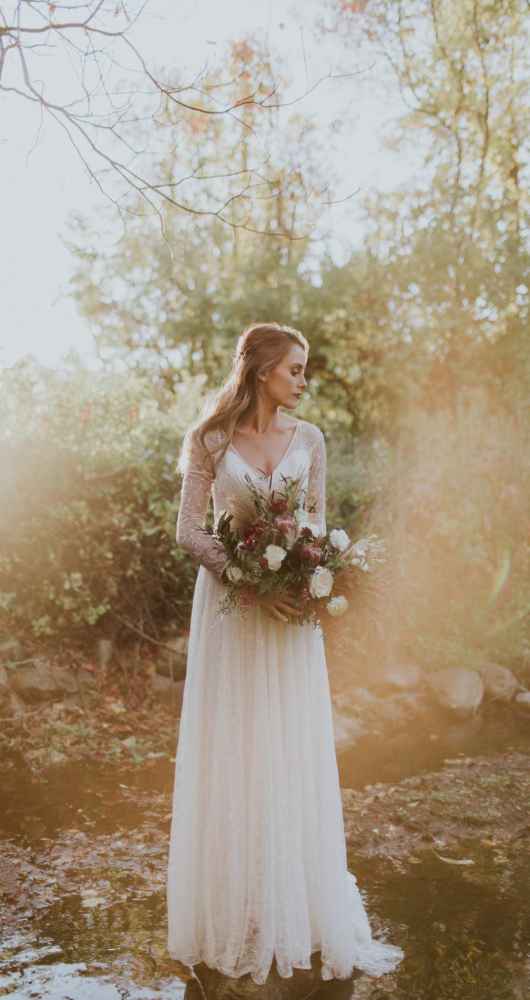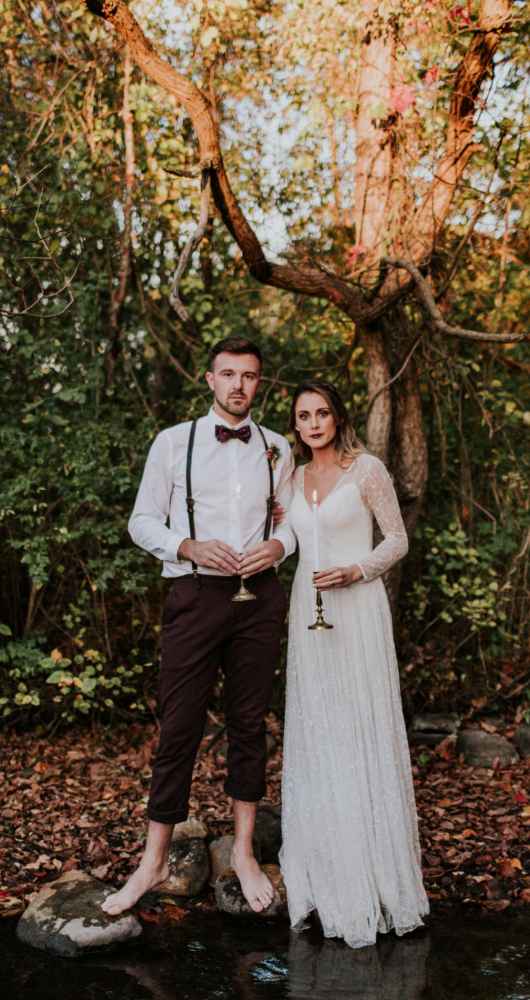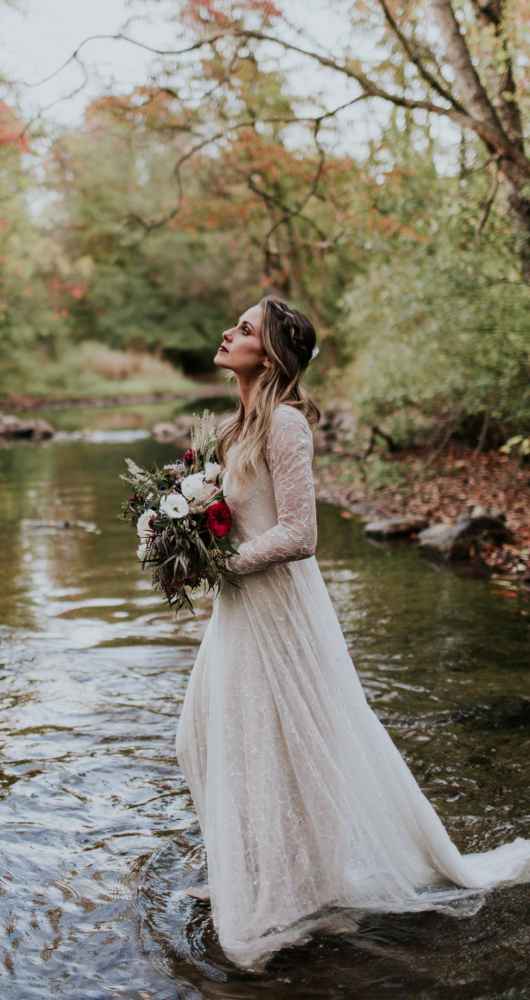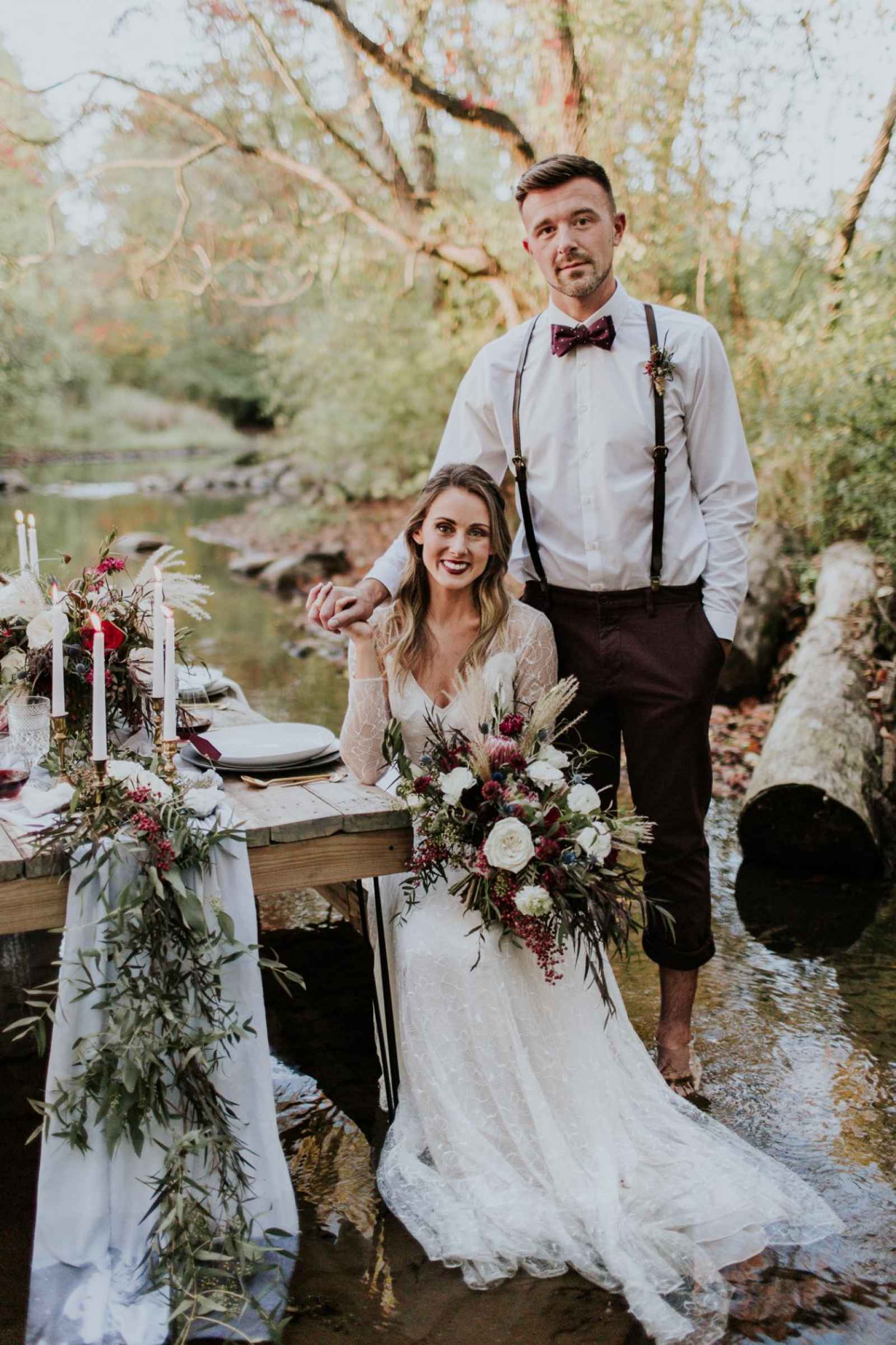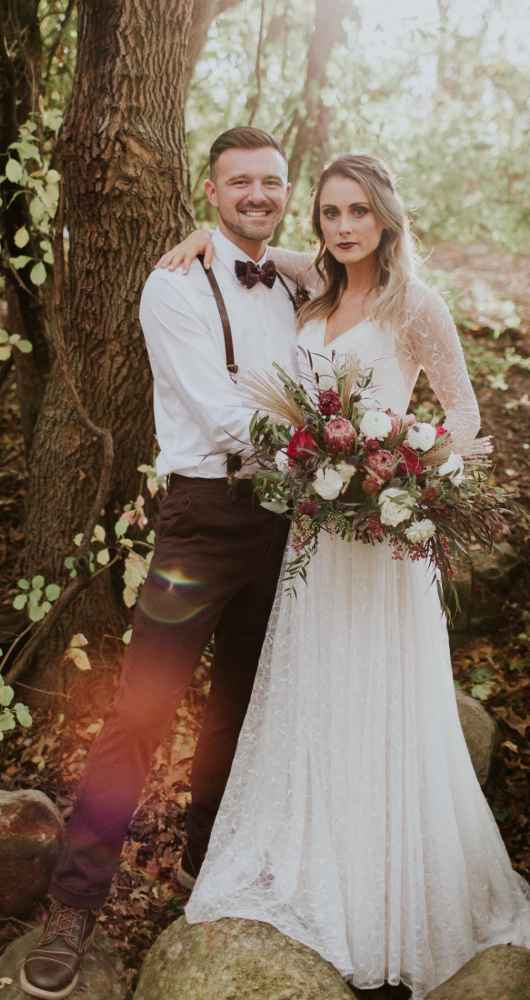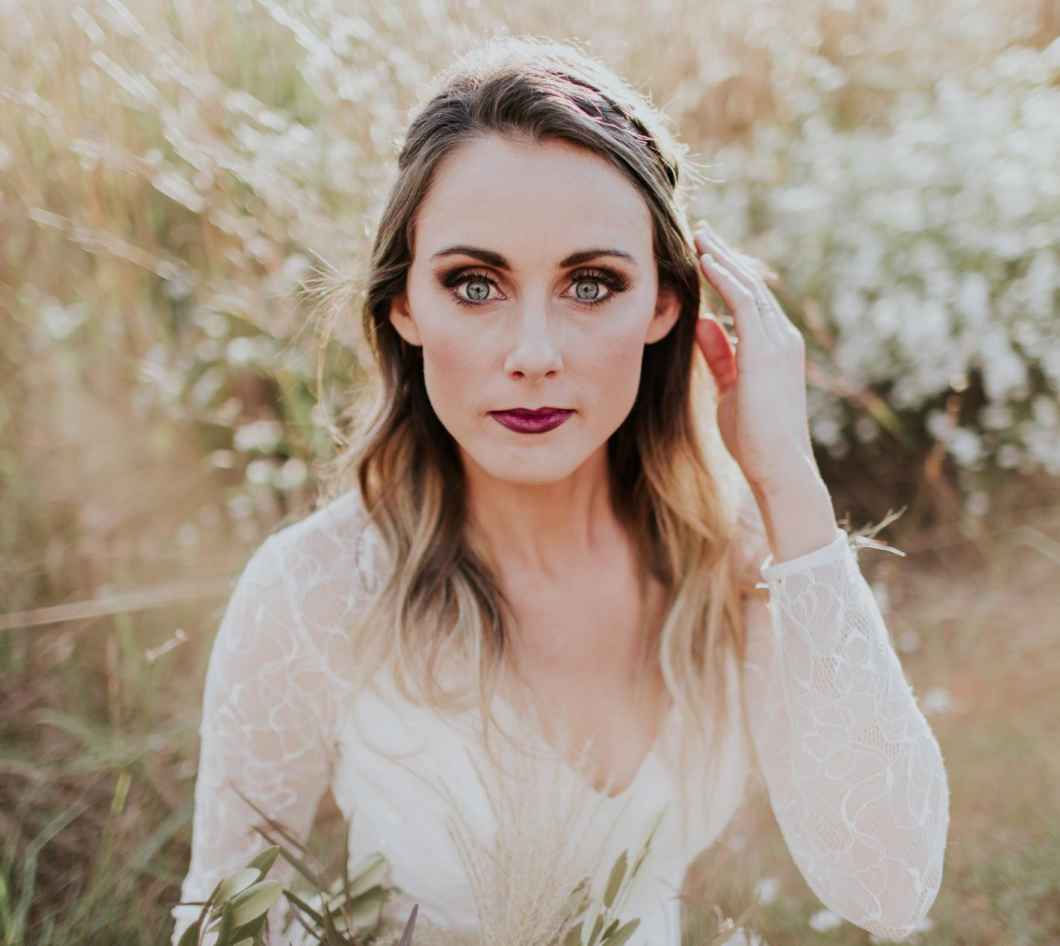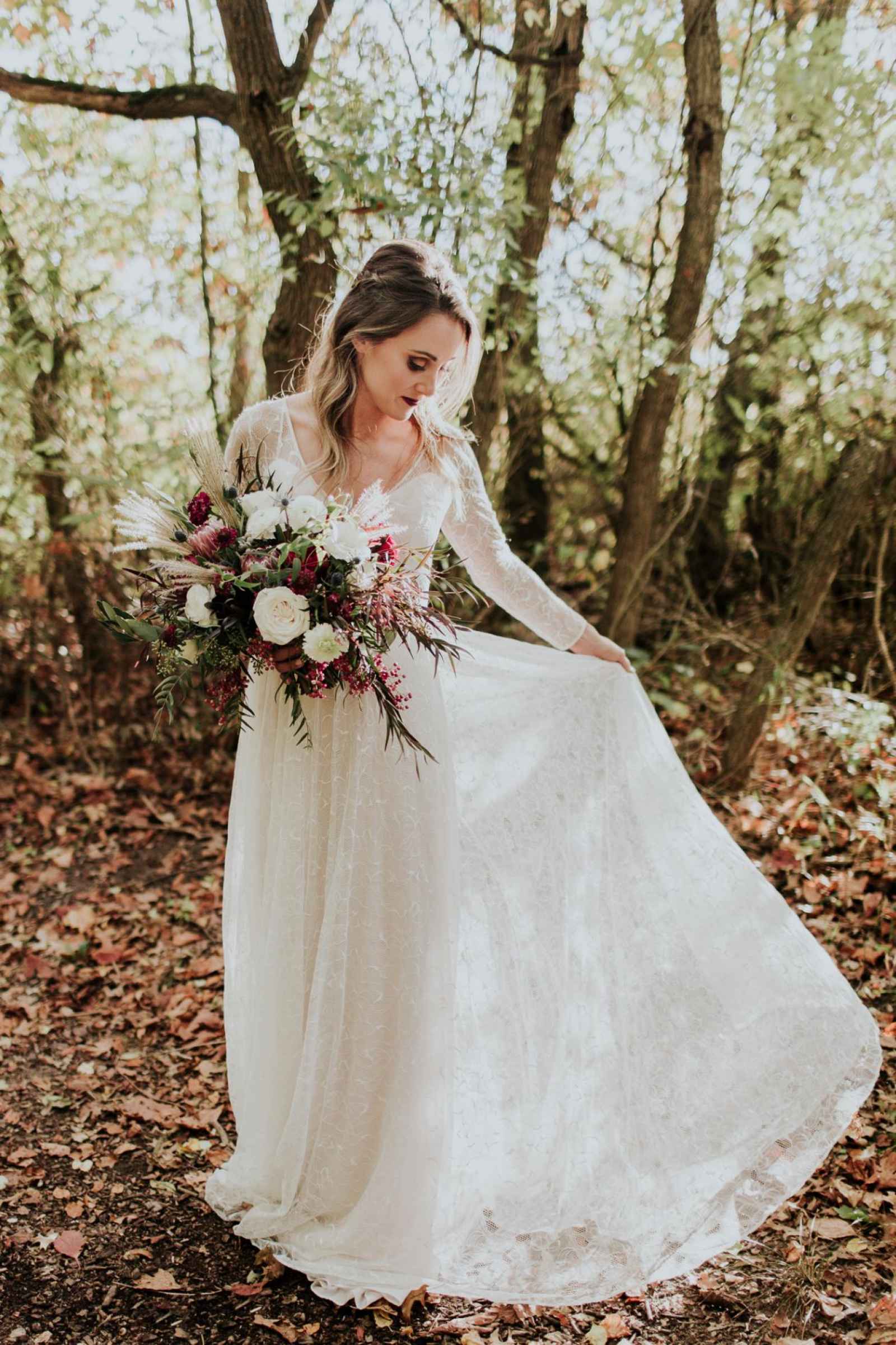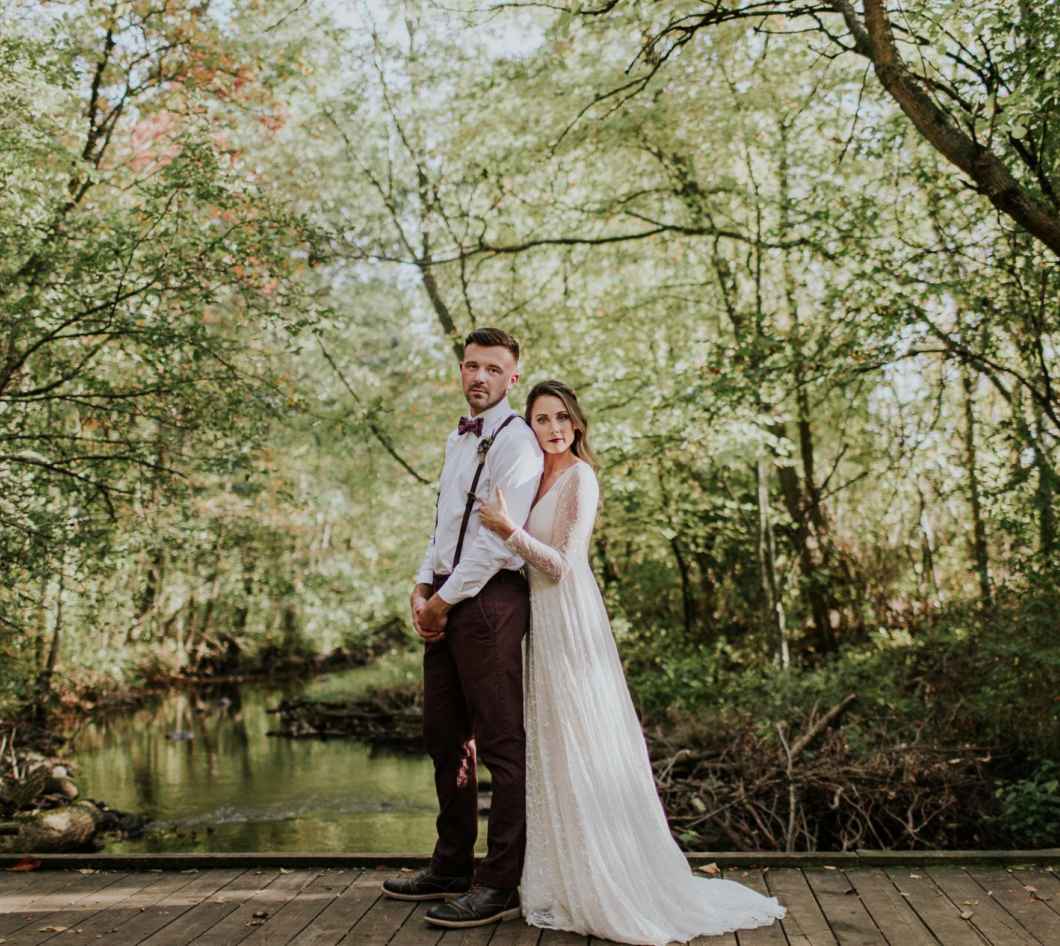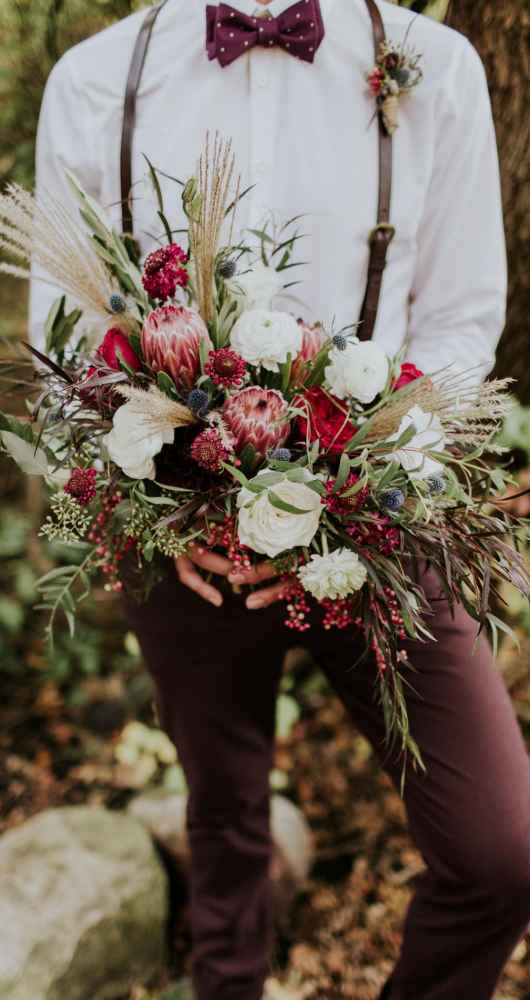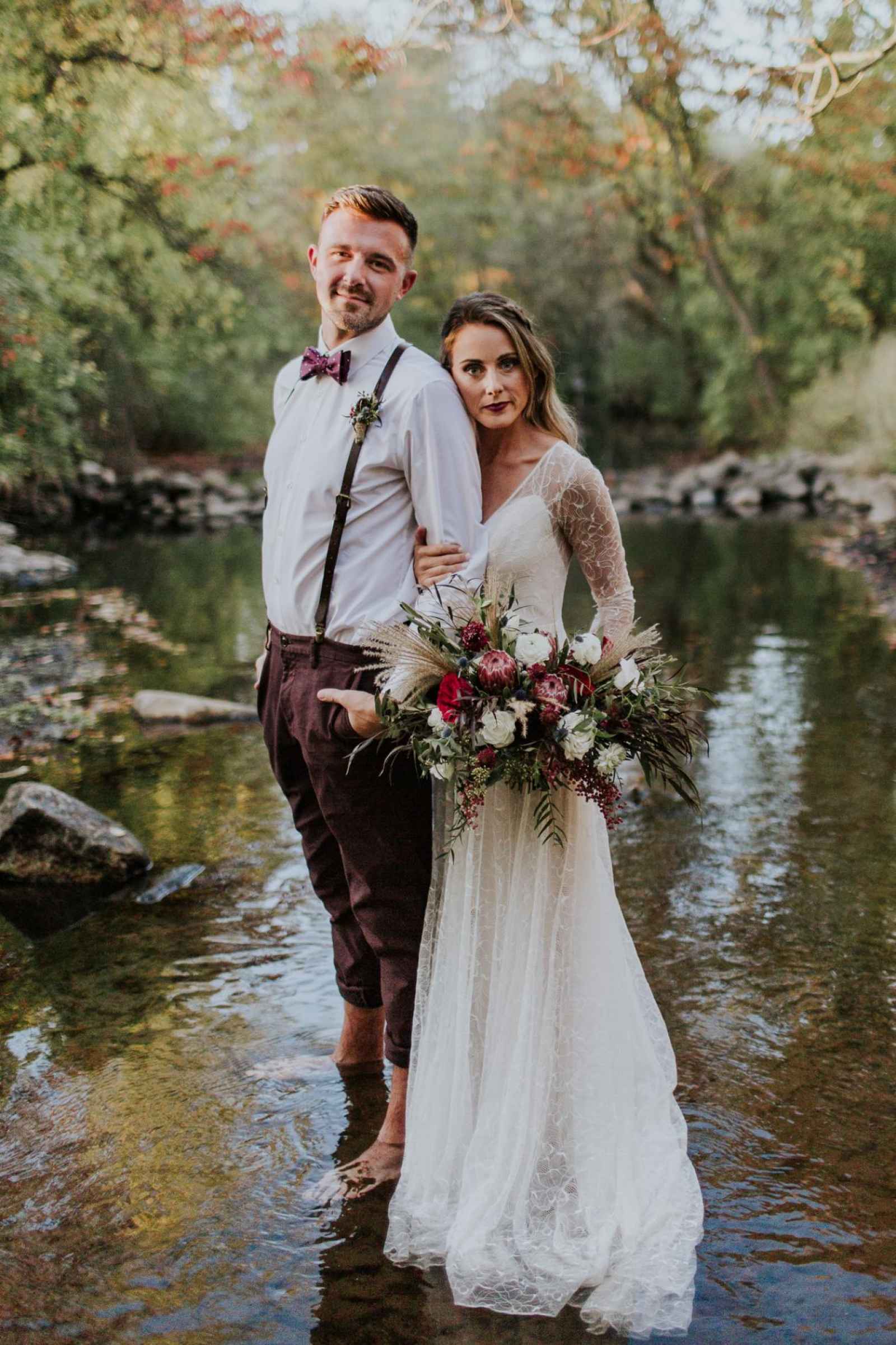 are you a bride-to-be?
We'd love to plan with you on weddingday-online.com. Let's get started!
 
are you a wedding extraordinaire?
Join WeddingDay Magazine in inspiring brides by partnering with us! See how here.