If classic elegance with a modern twist is what you desire, consider yourself warned. This beautiful style shoot, shot by Arielle Peters Photography and planned, styled and designed by Krissy Campbell of Simply Be So Events and Stephanie Abbitt of Abbitt Collective, revolved around the gorgeous venue and color. As part of Arielle's AP Workshop '18, it seamlessly blended various points of interest that served to inspire the overall look and feel, including the floors, dark wood beams and light walls. The blue and red hues added contrast while blending with the other colors that were infused. And as for the glimmer of gold—it added just the right amount of sparkle.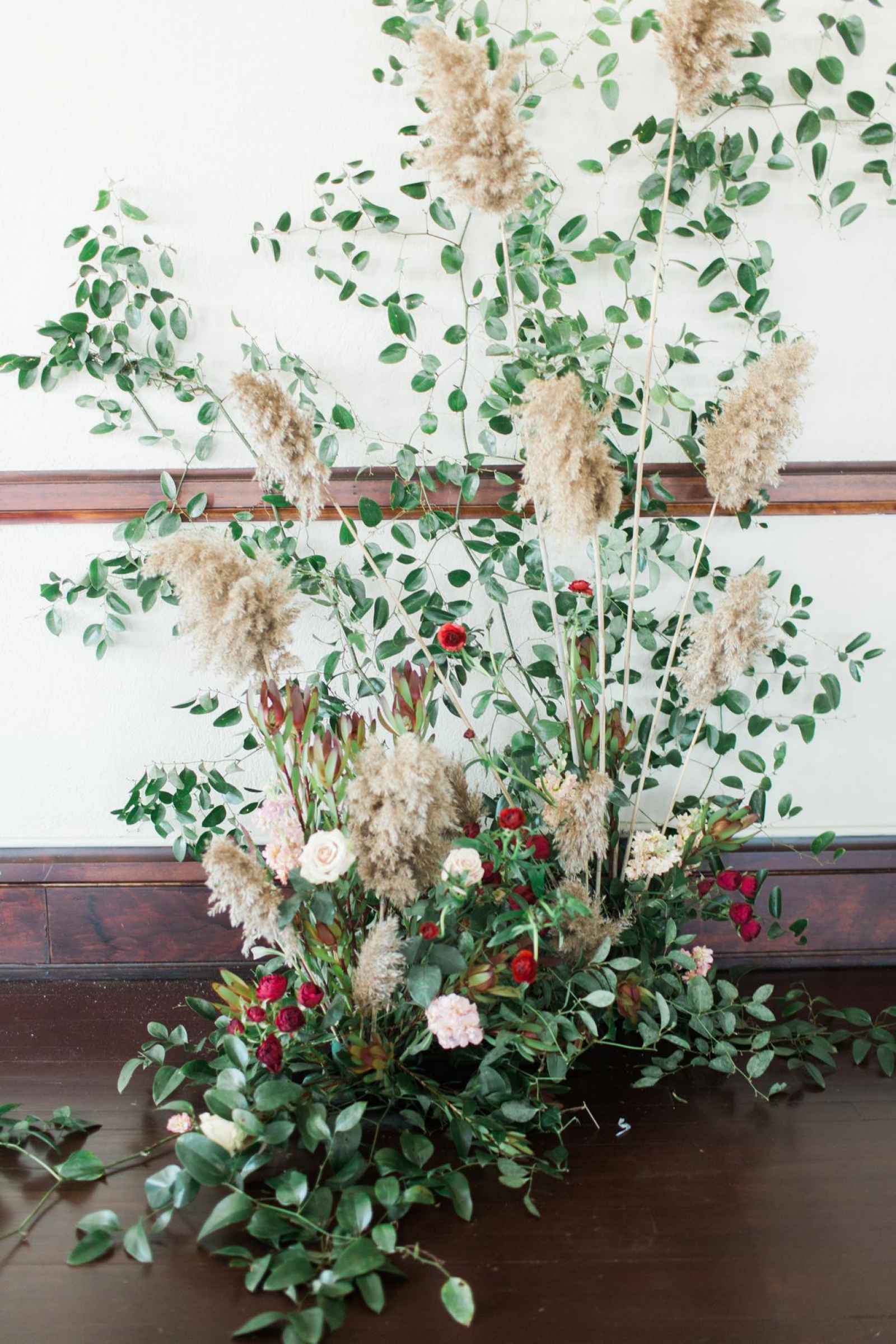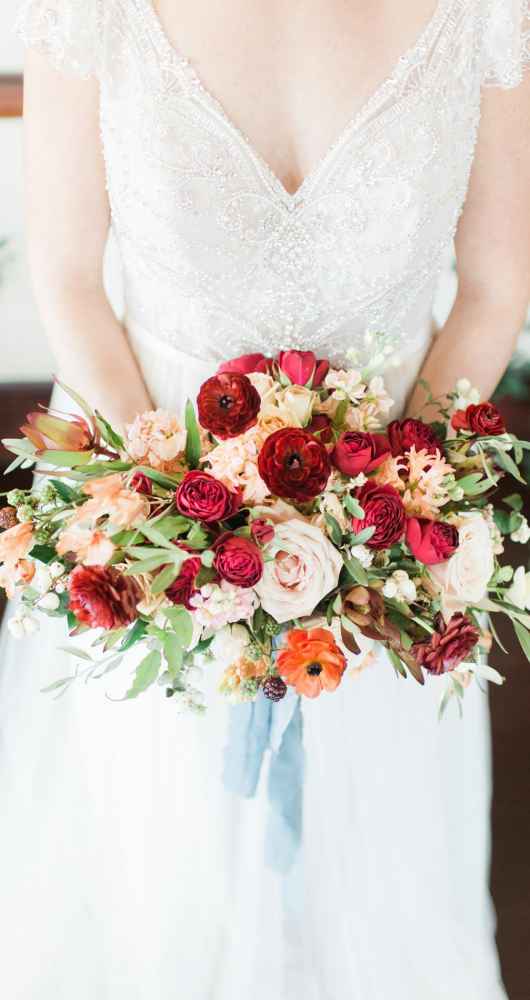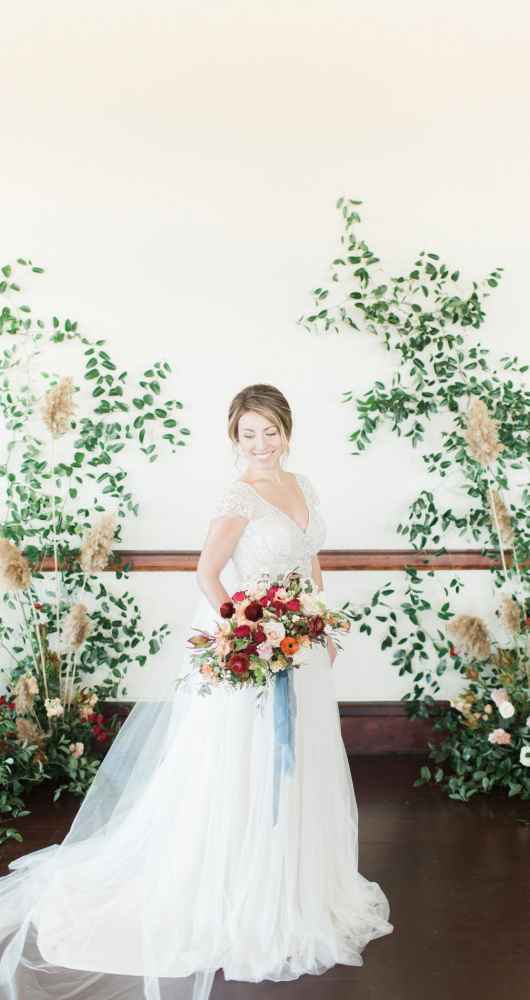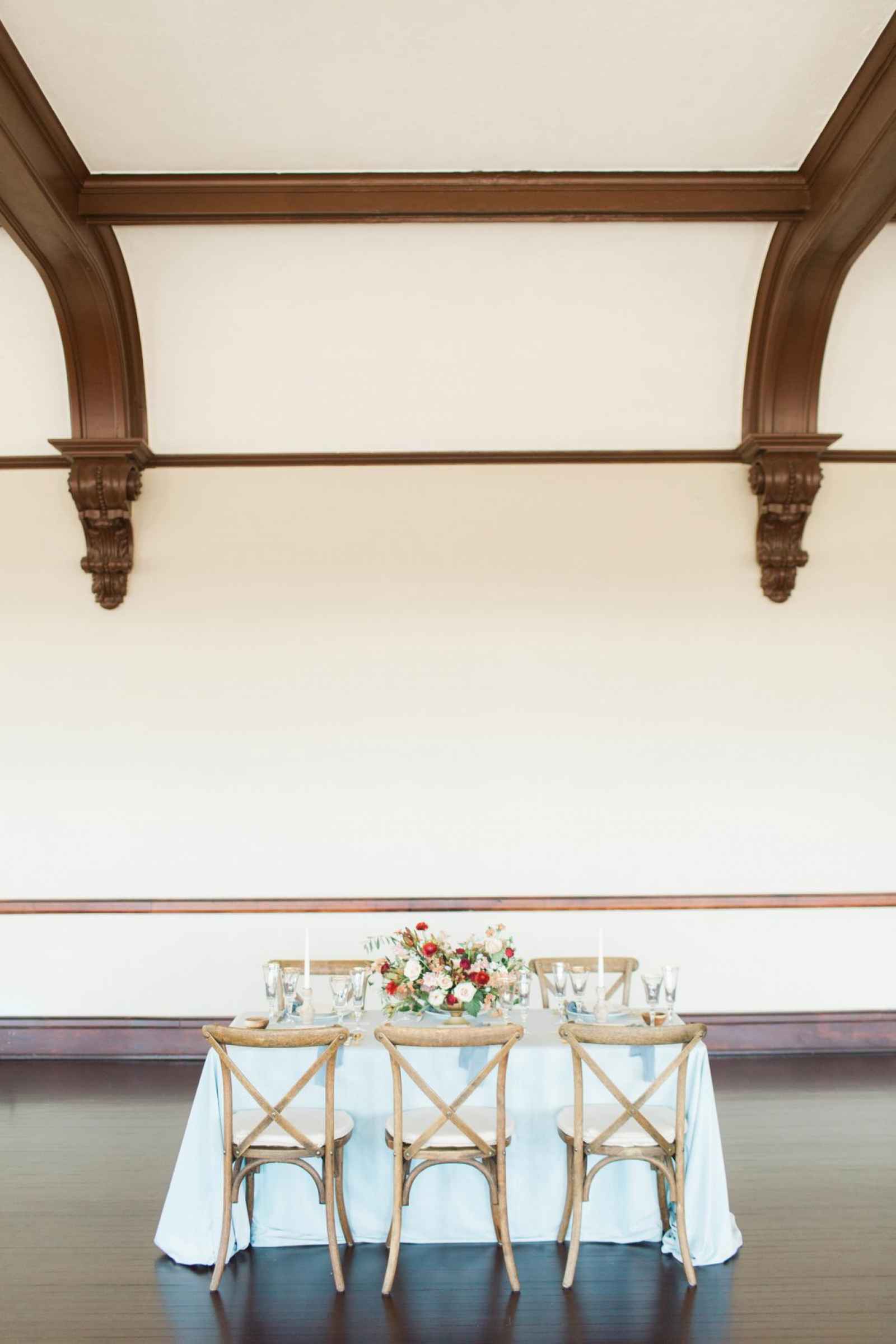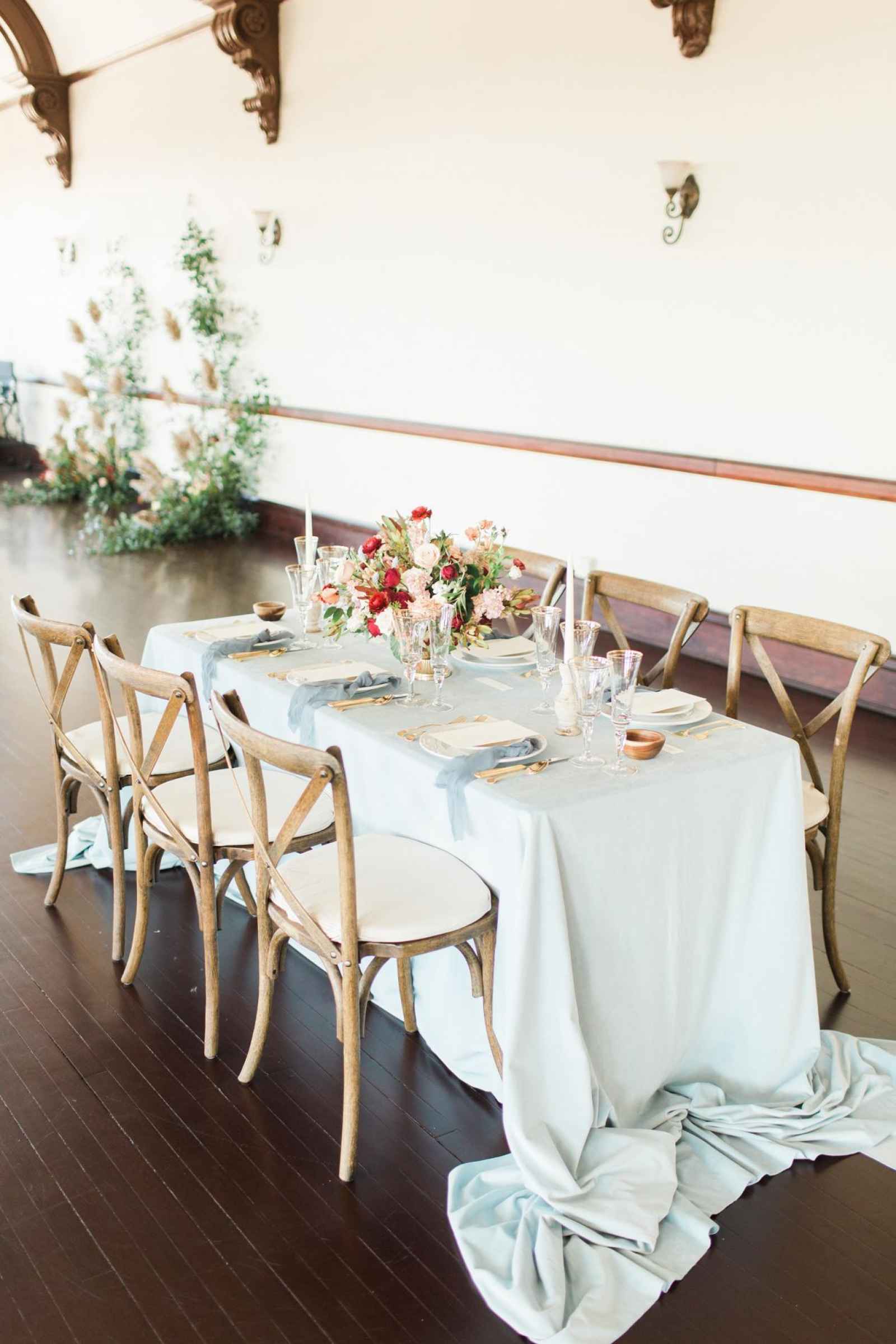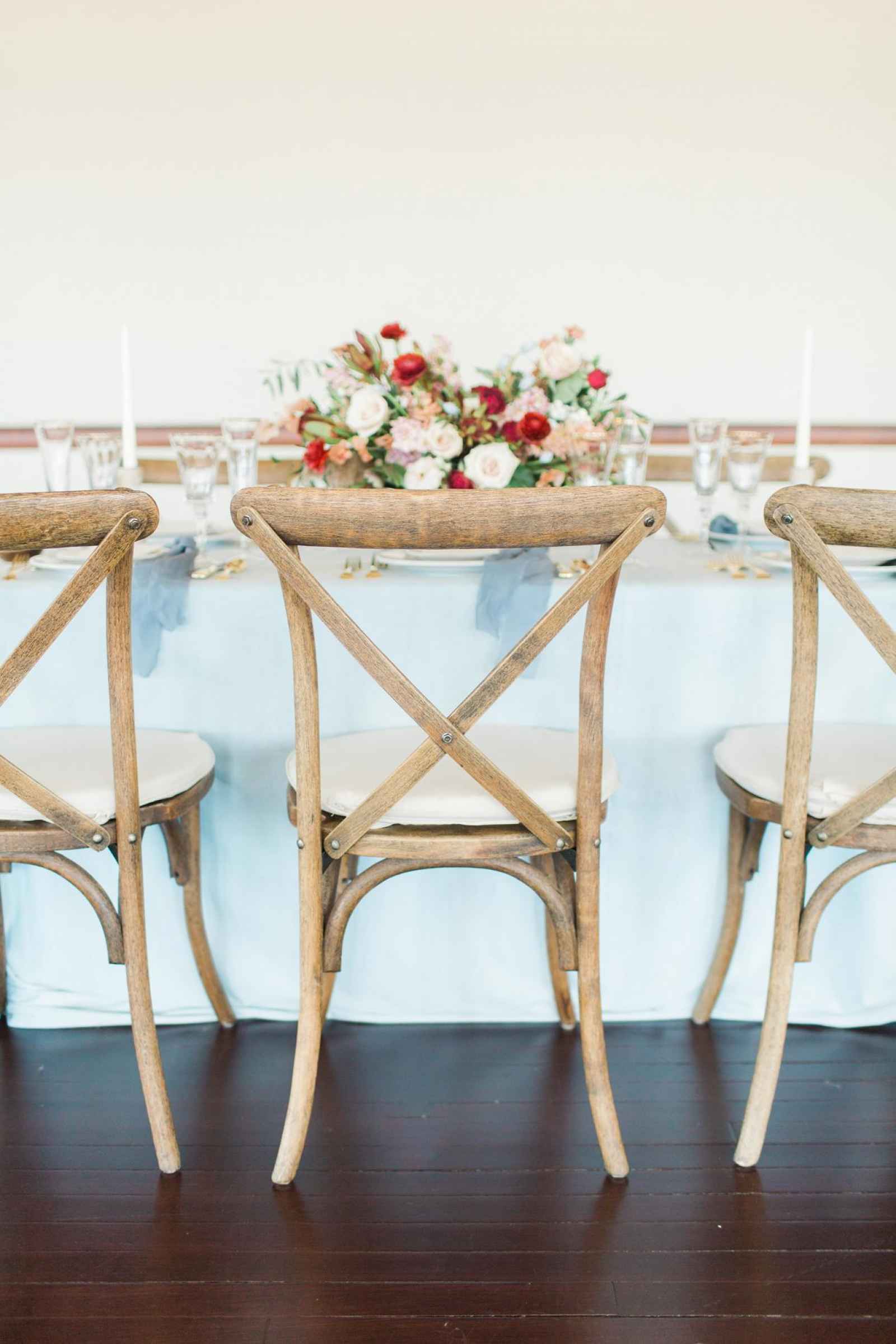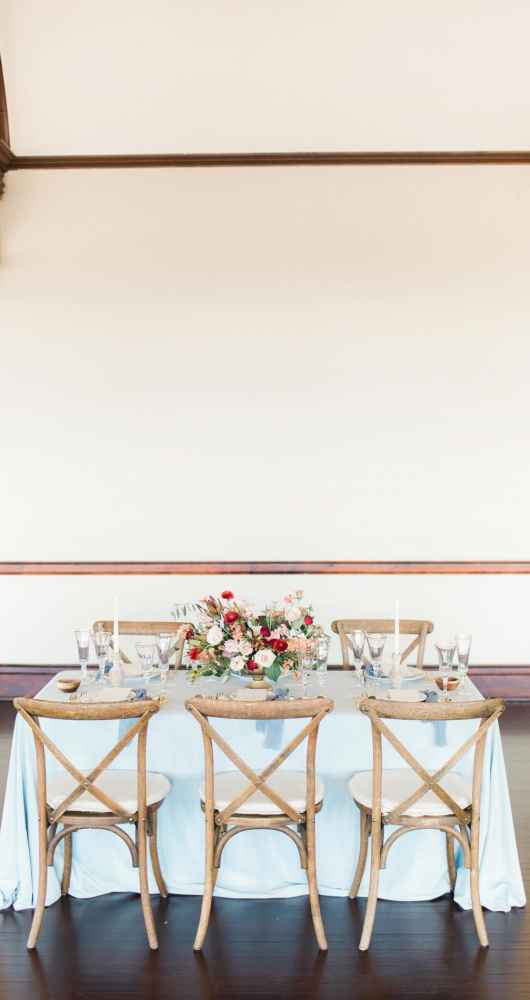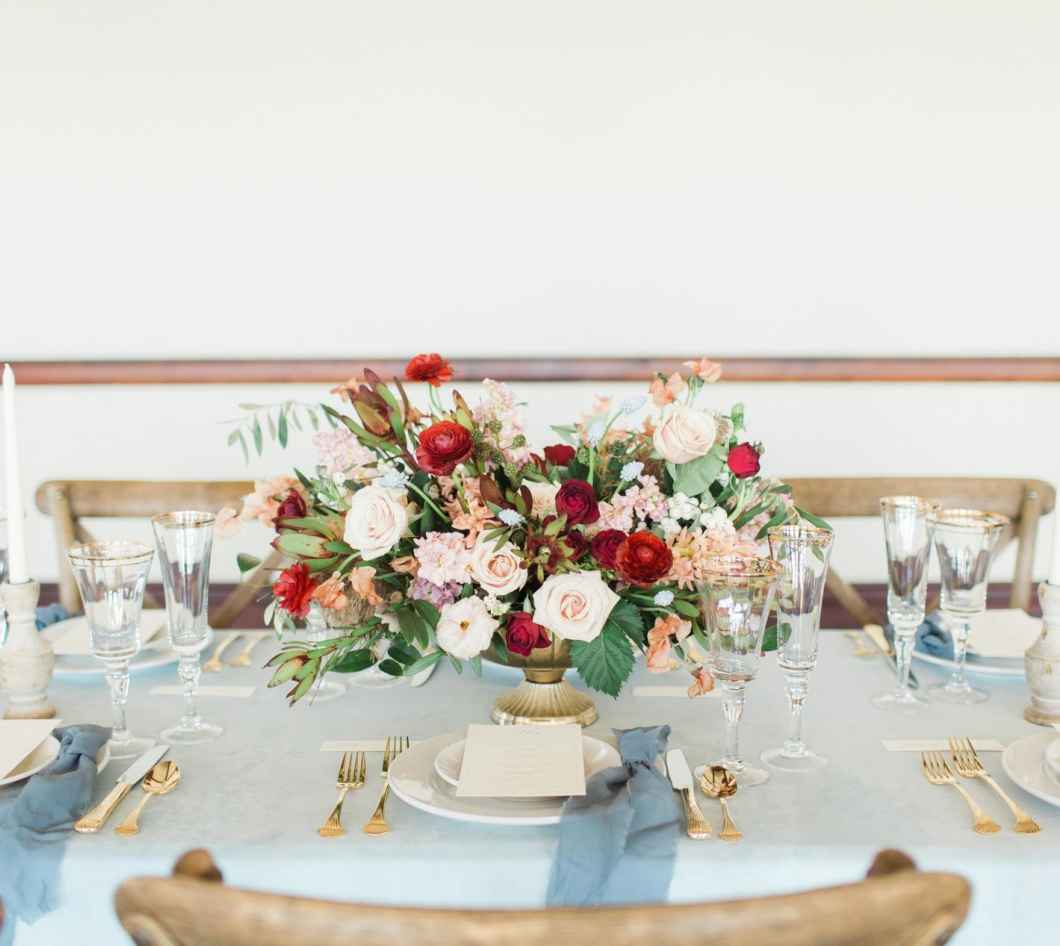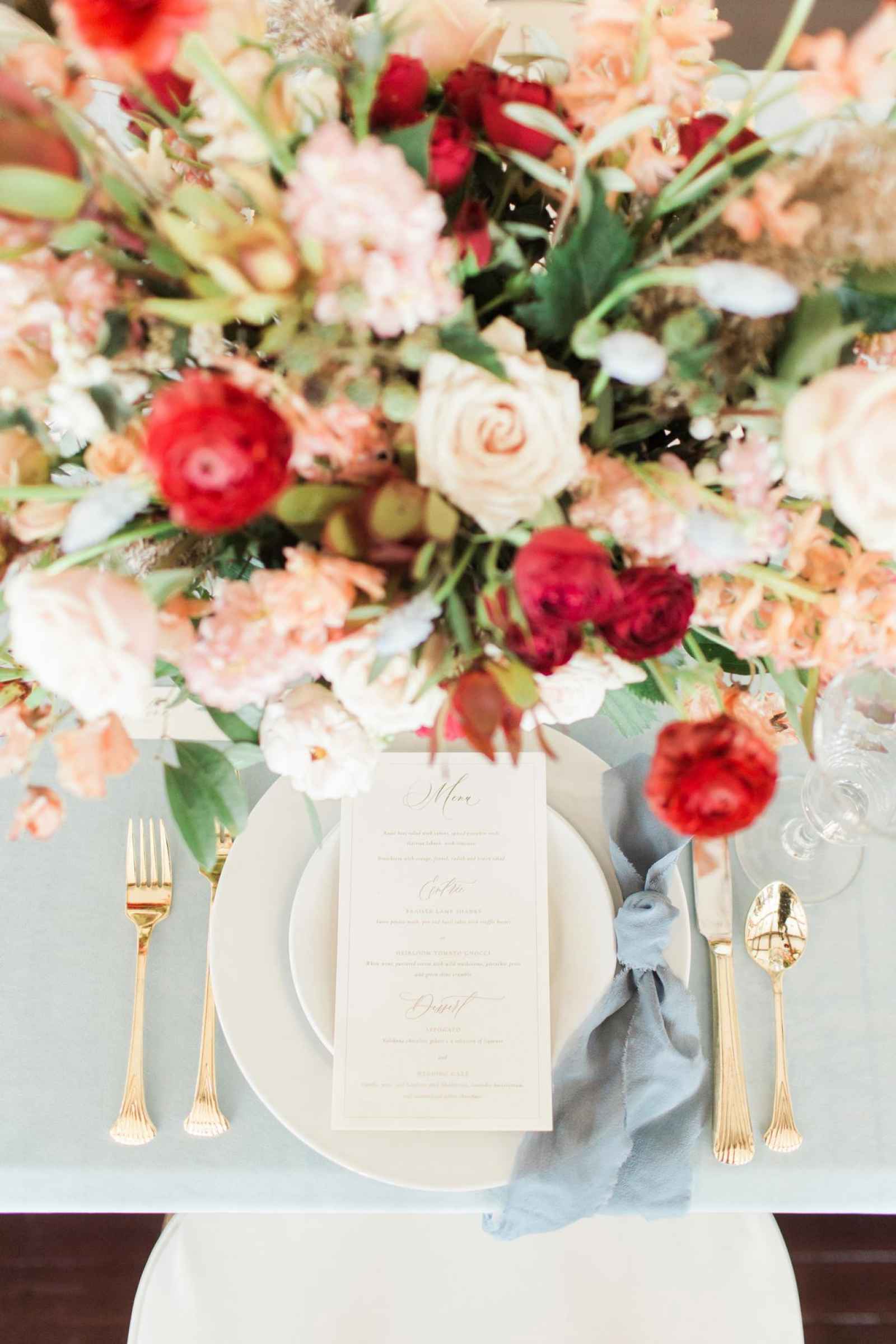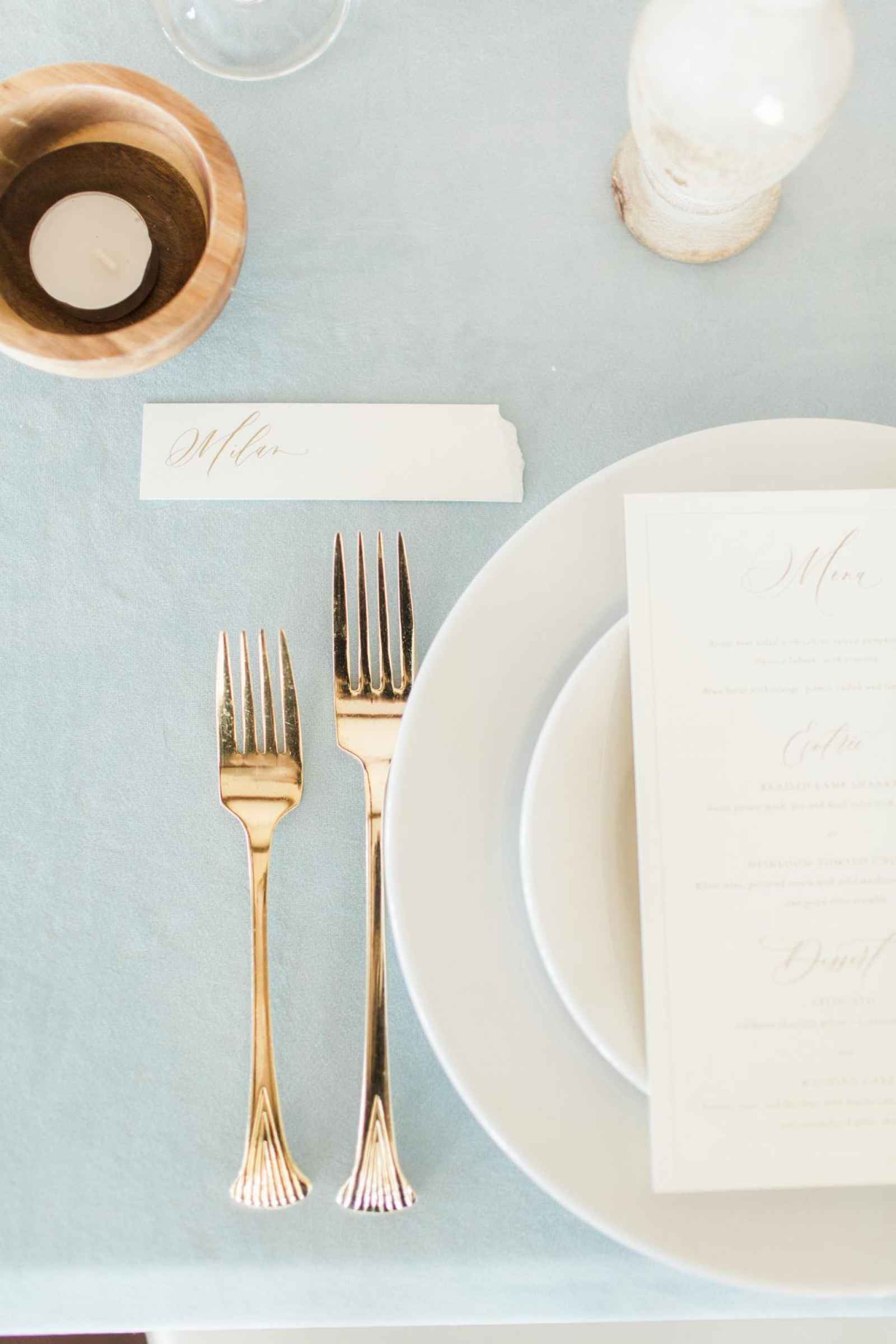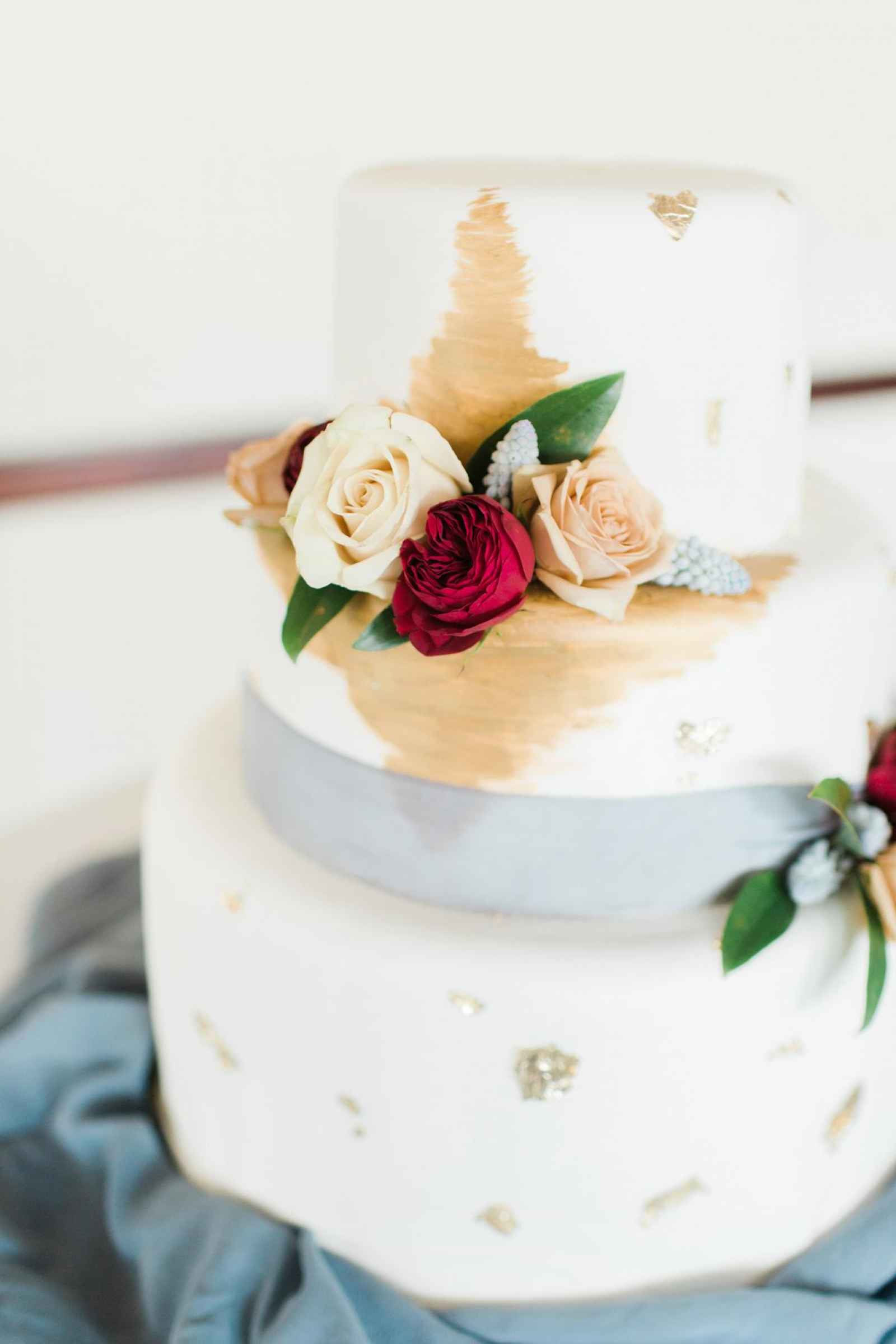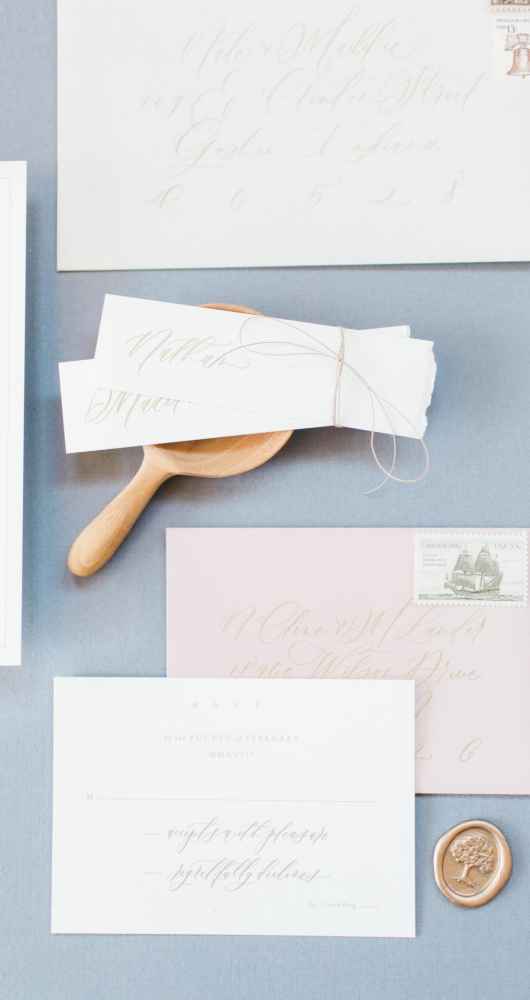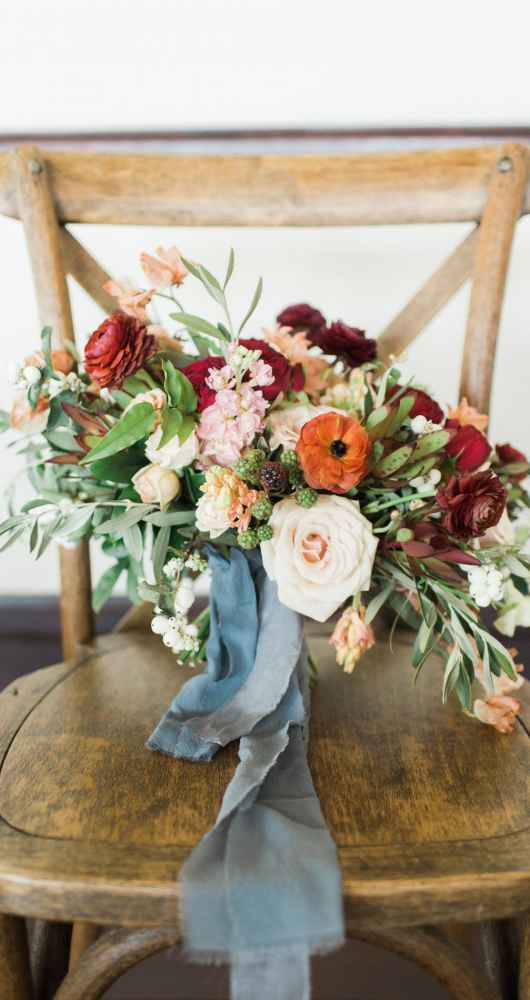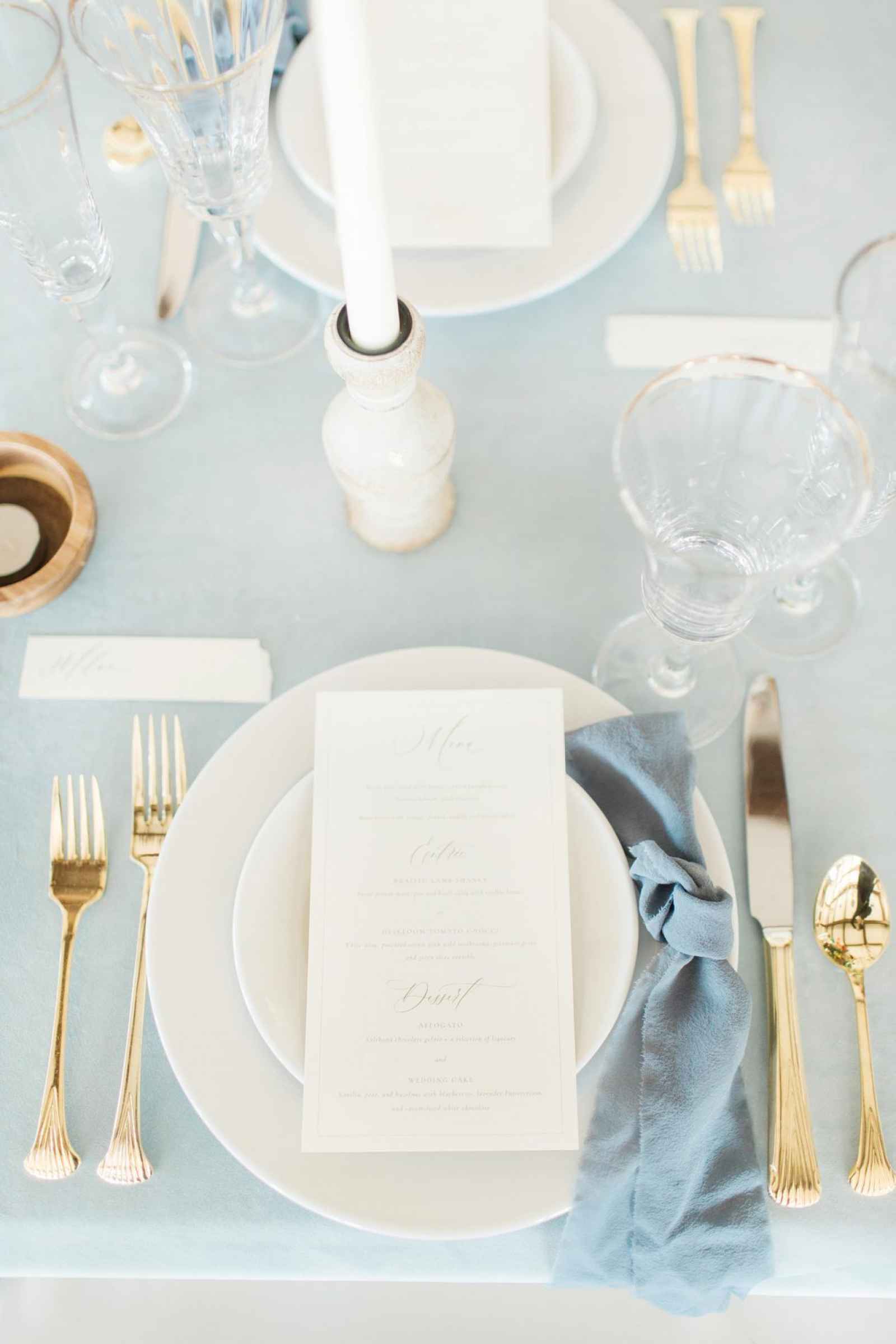 Krissy says, "With each of our designs, we want to tell a story—whether it is a story of a couple's, a story of inspiration, or a story of a venue. For this shoot, we wanted to tell a story that came from the venue. Ballrooms have such a rich history to them, along with the character from Spohn's venue. You can see pieces of this coming from elements of the ceiling beams that have detailed endings. Because of this, we chose pieces that evoked this feeling. The bride's dress had an old time feel to it while sparking with a modern class. The groom's tux was a classic black tux. For the tablescape, we chose gold silverware and elegant goblets with gold rims. All in all, each of the elements was brought together to evoke a mood and feeling to tell the story of the venue. Of course, it was along with providing a touch of a modern twist."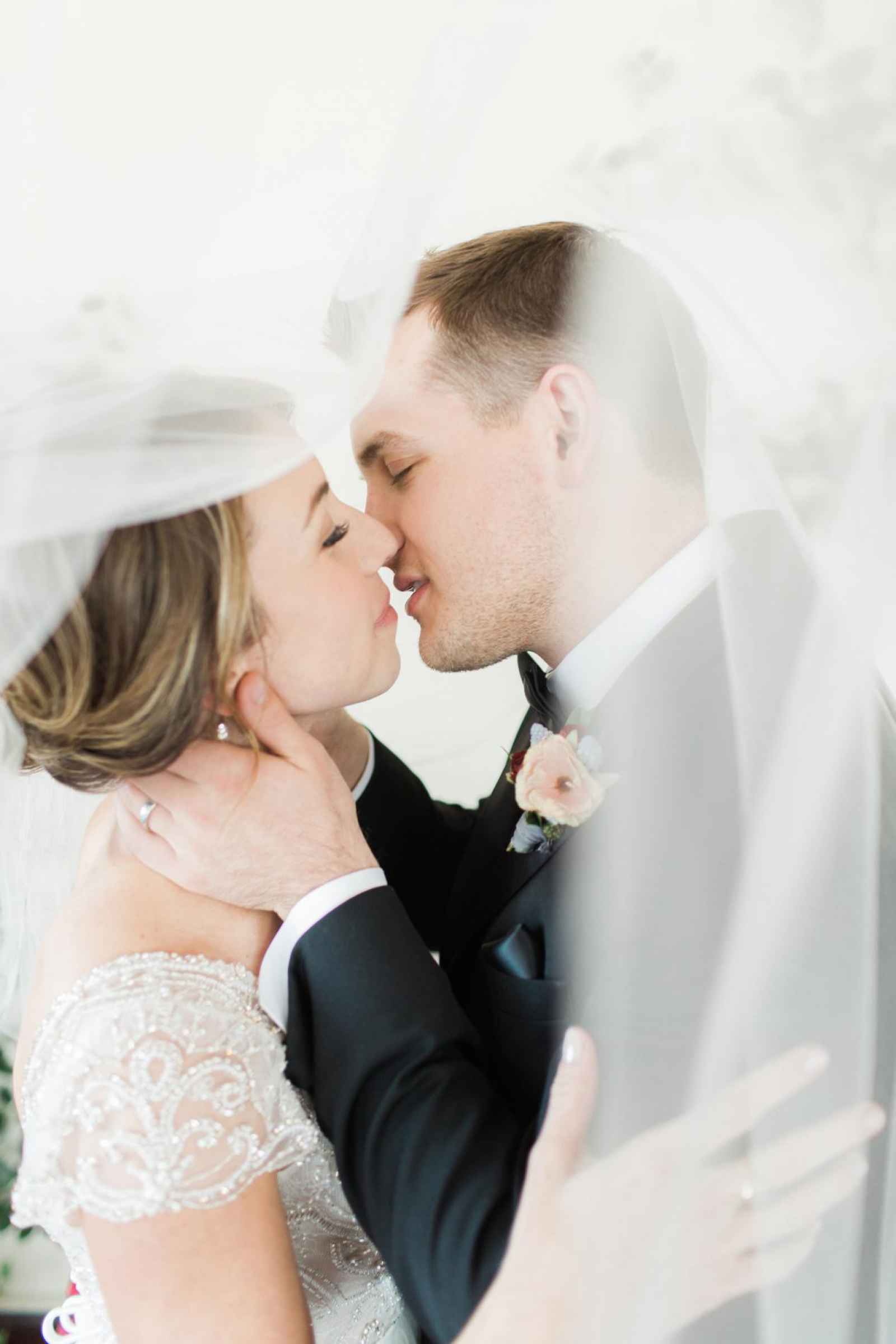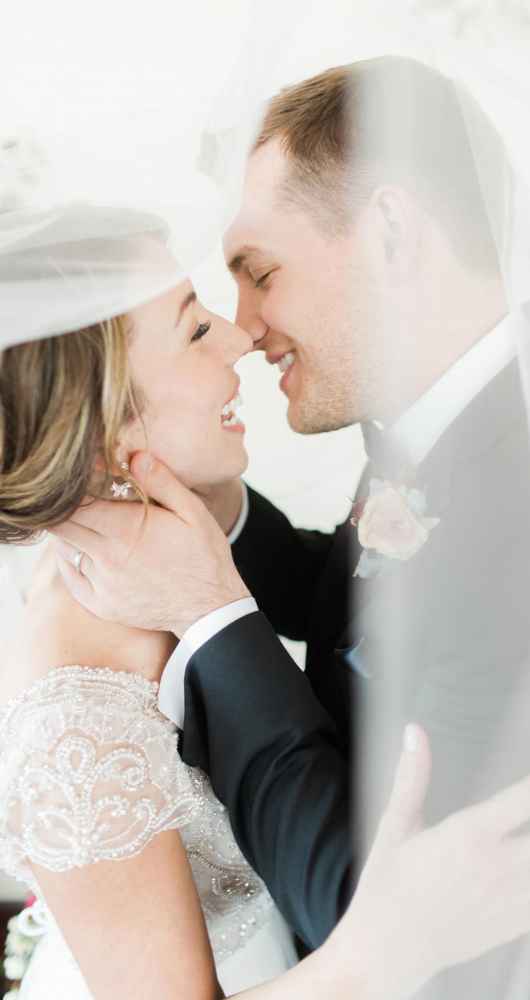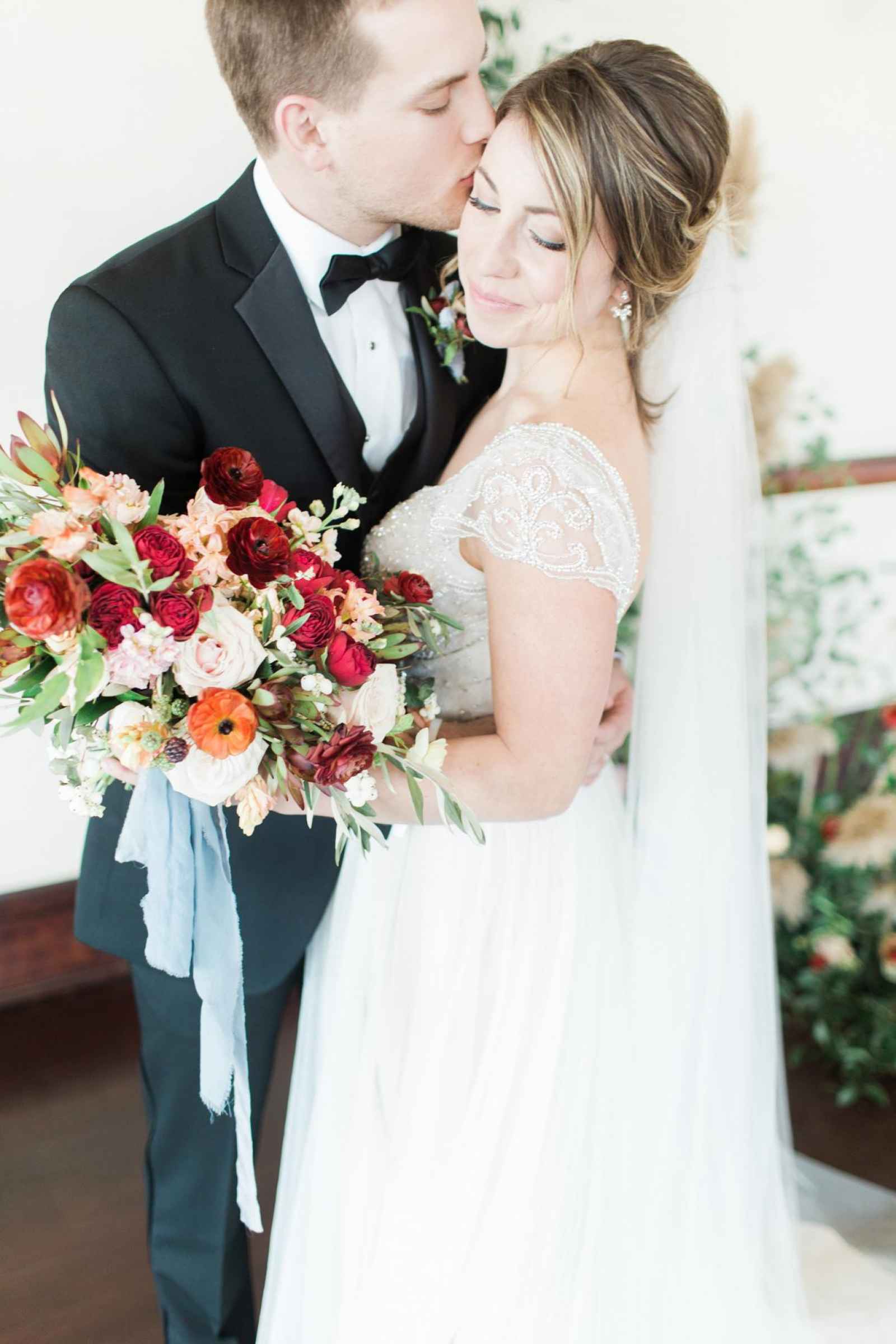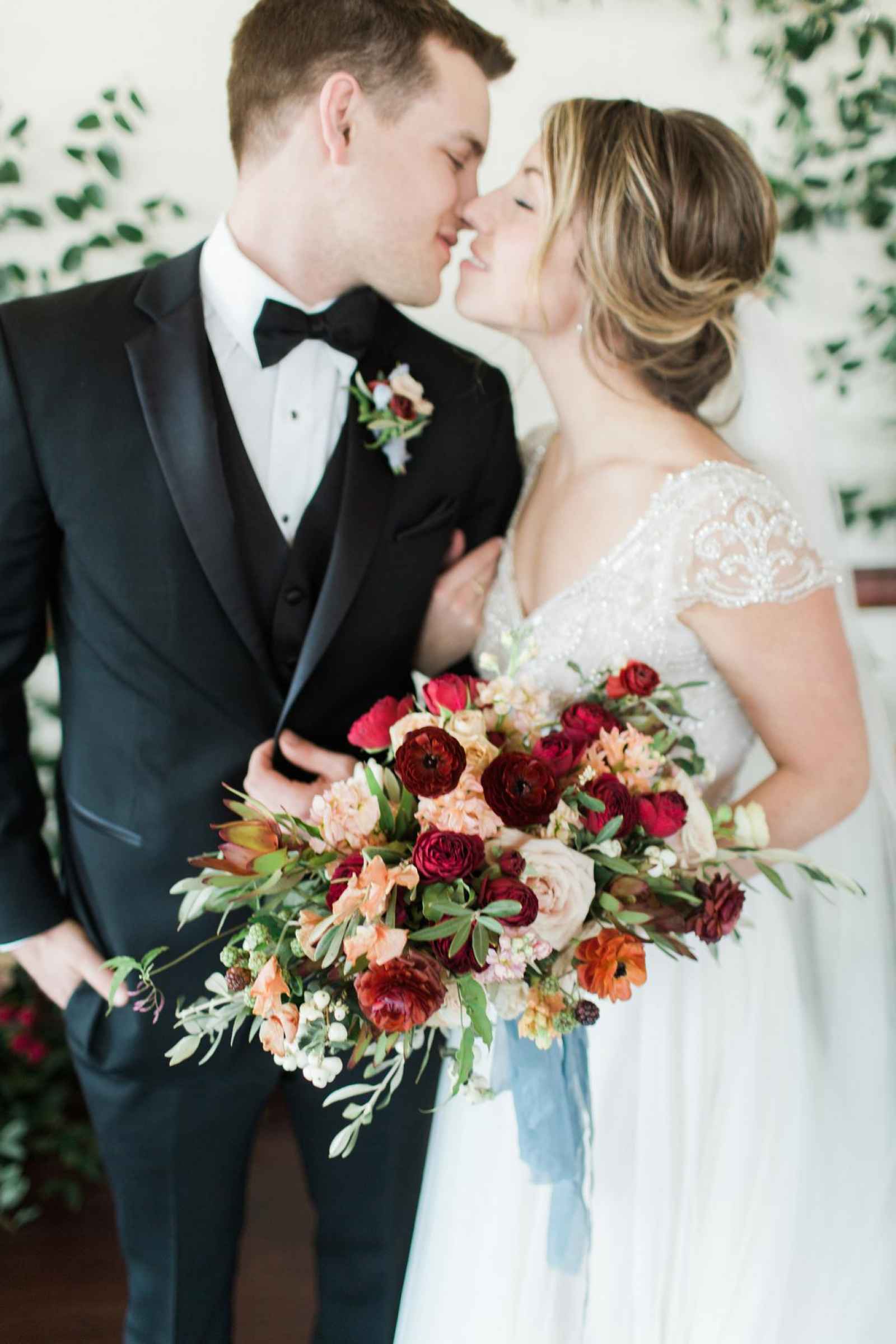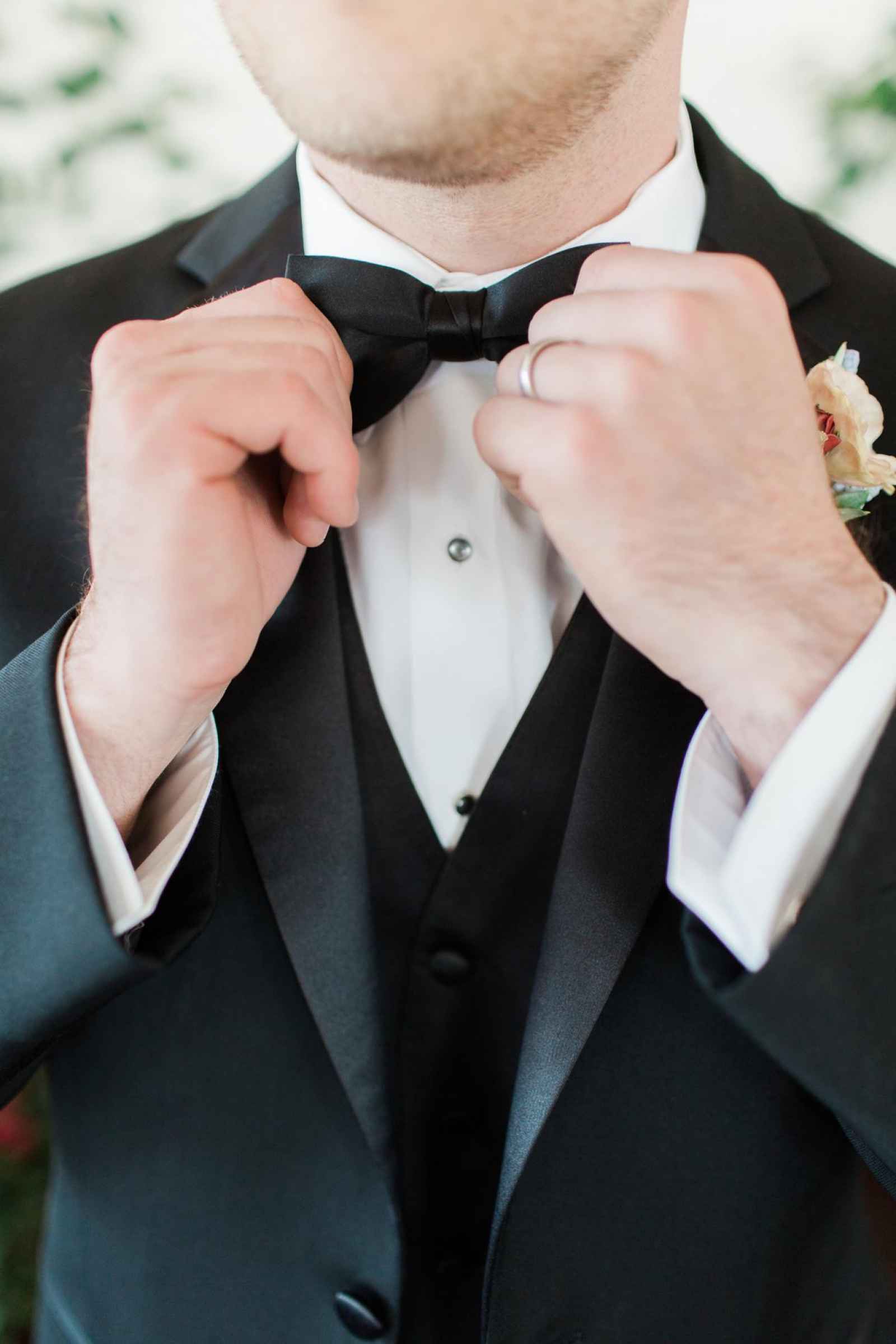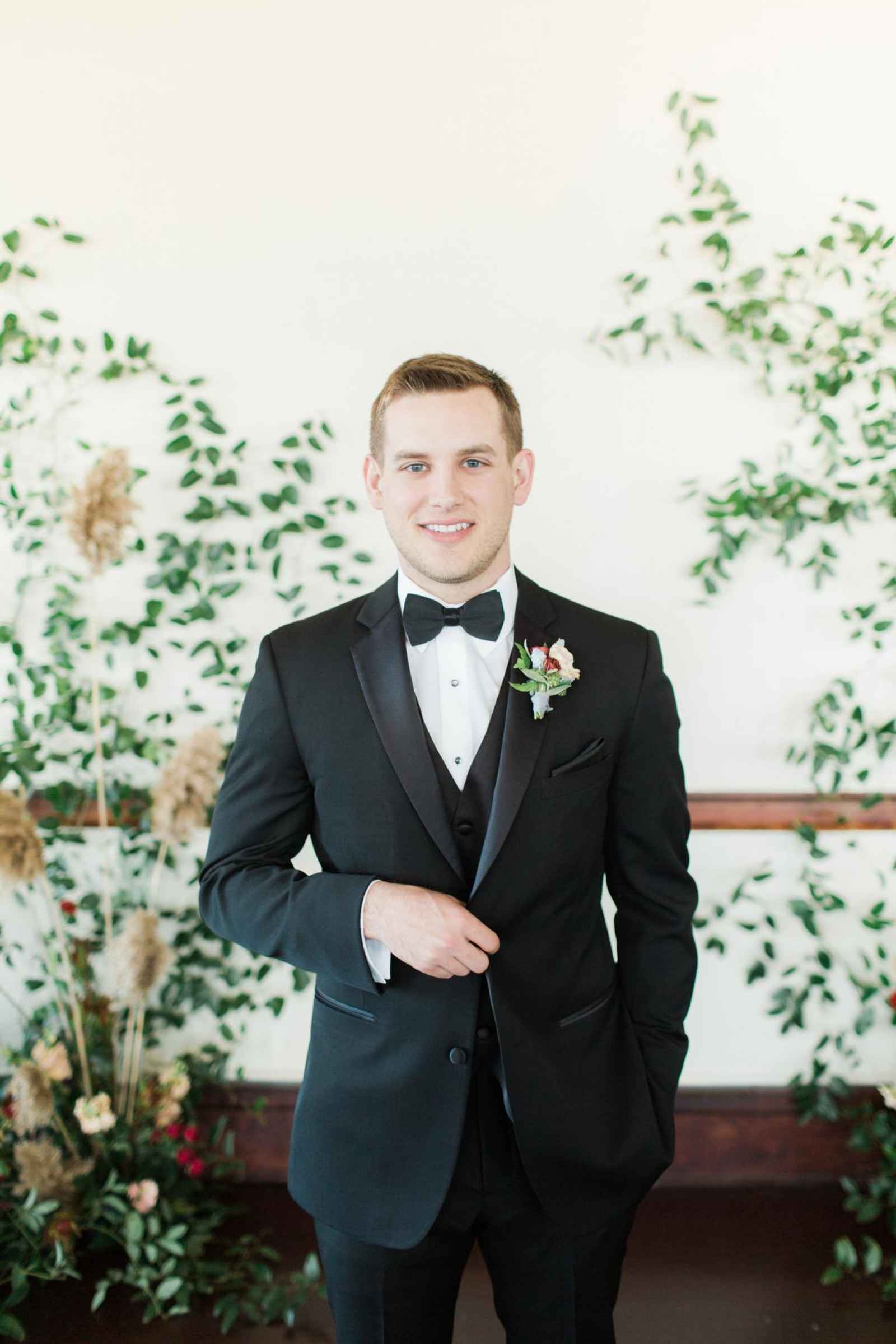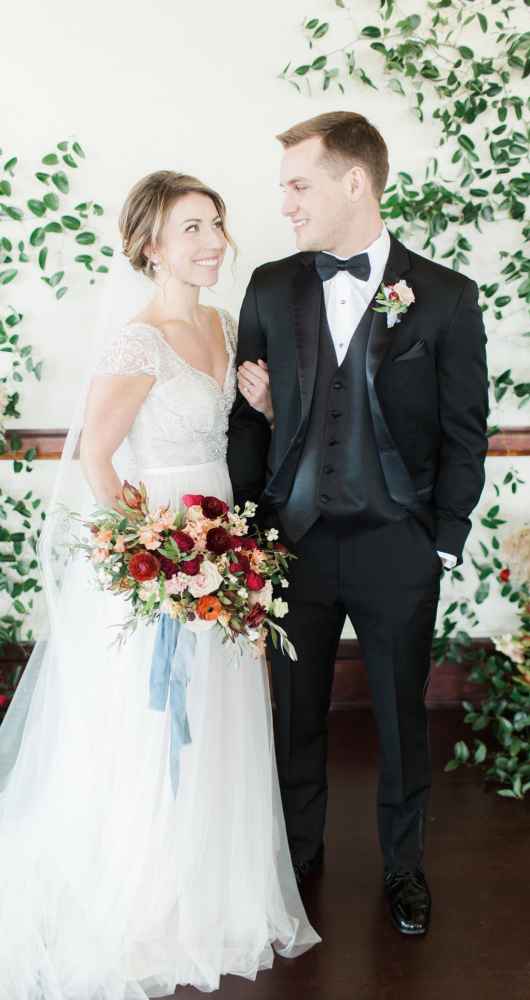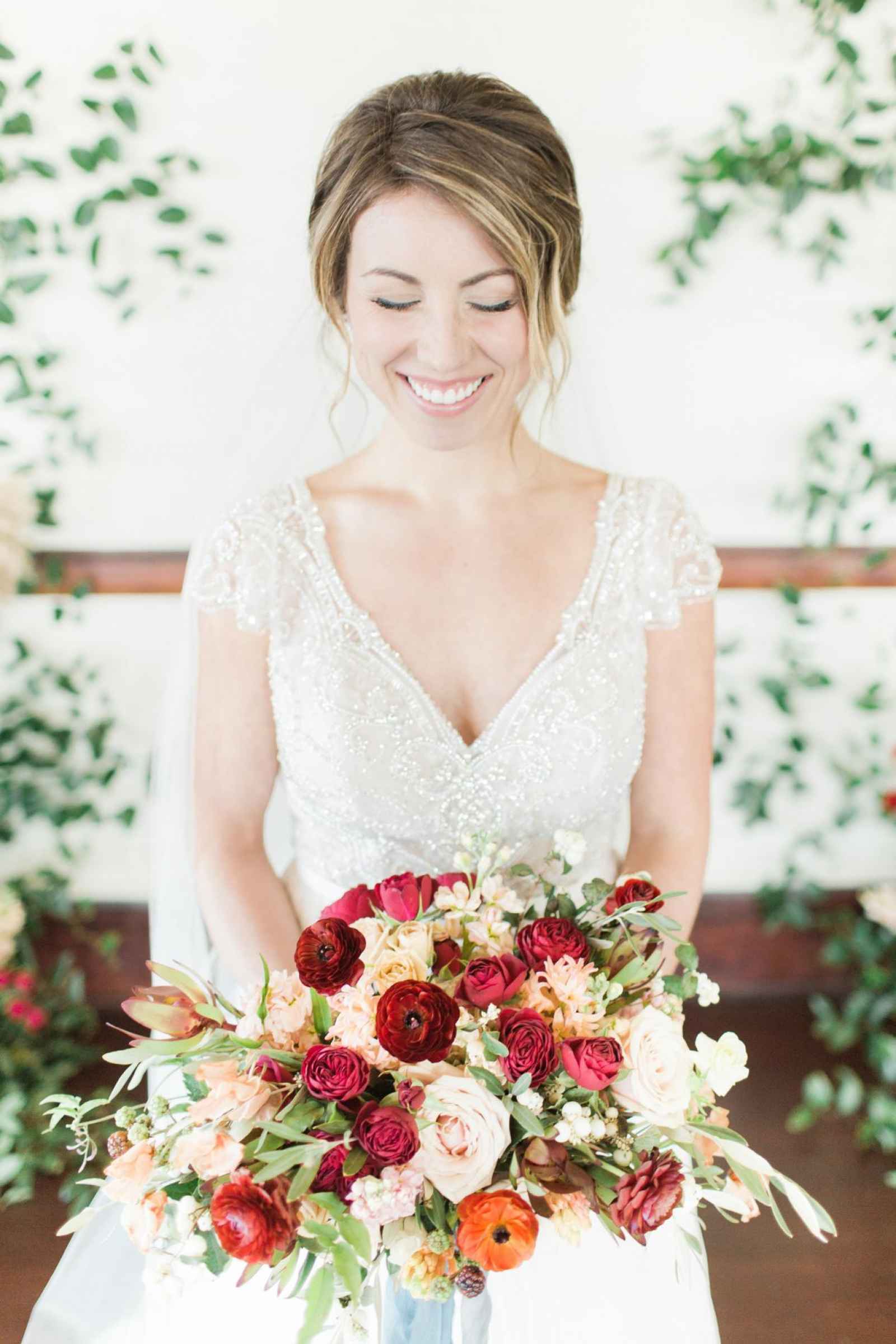 Clean and Classic
The bride's breathtaking hair and makeup were designed by Something Blue Stylists.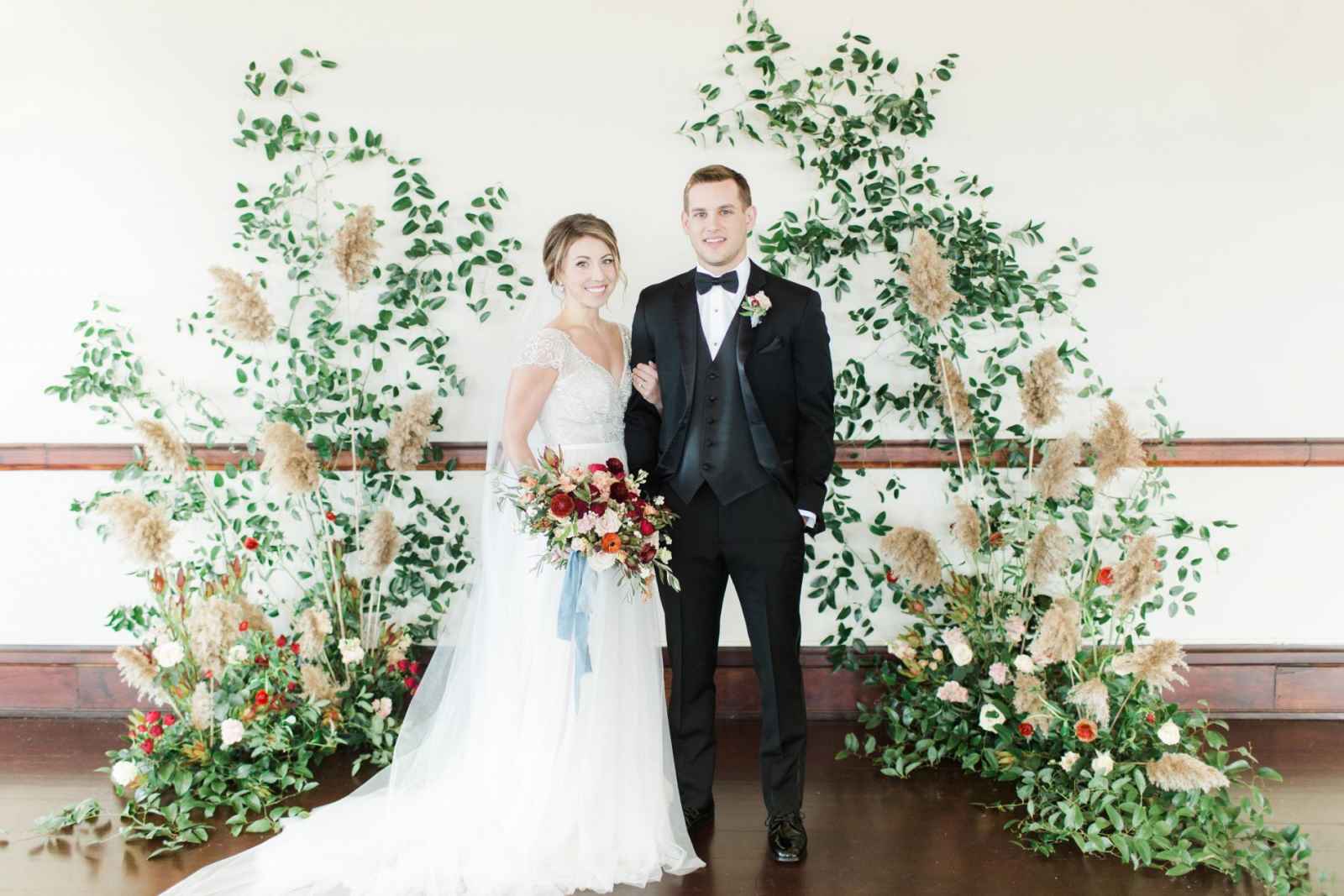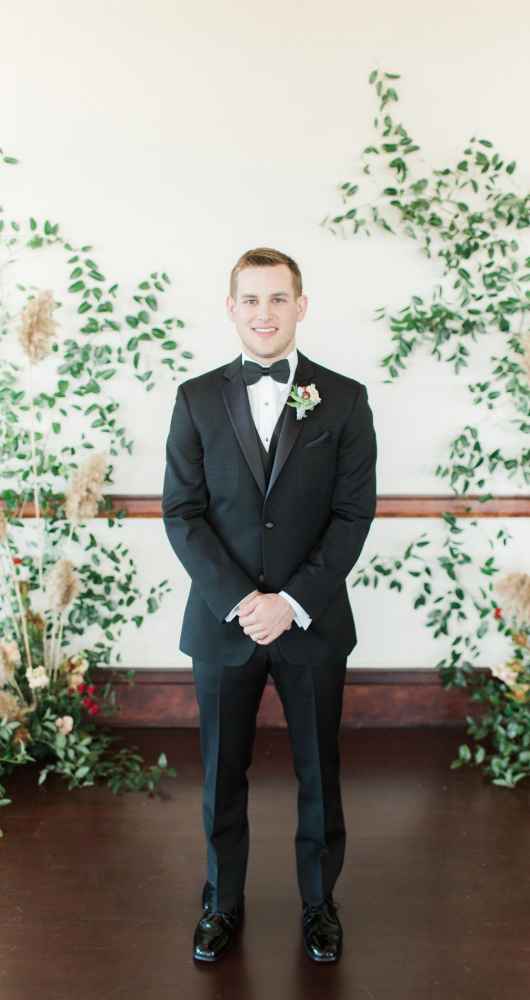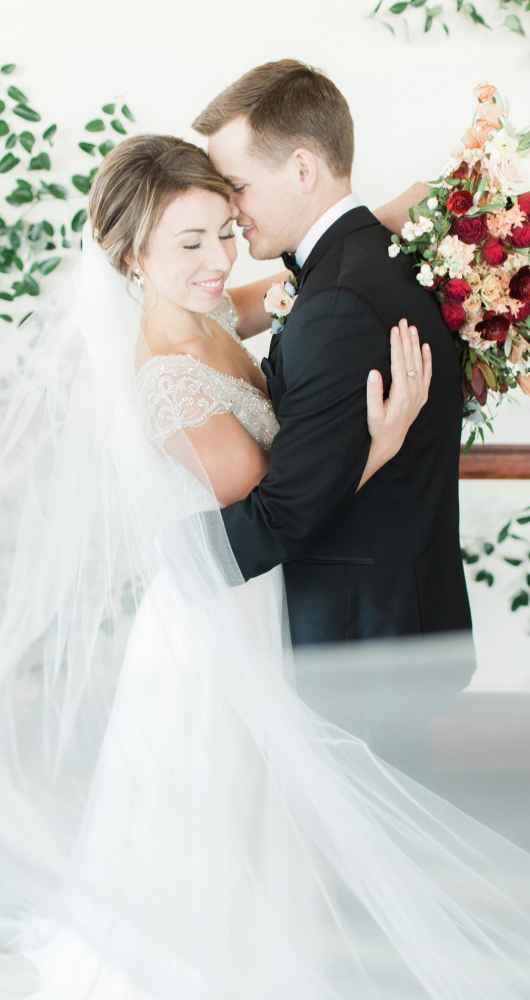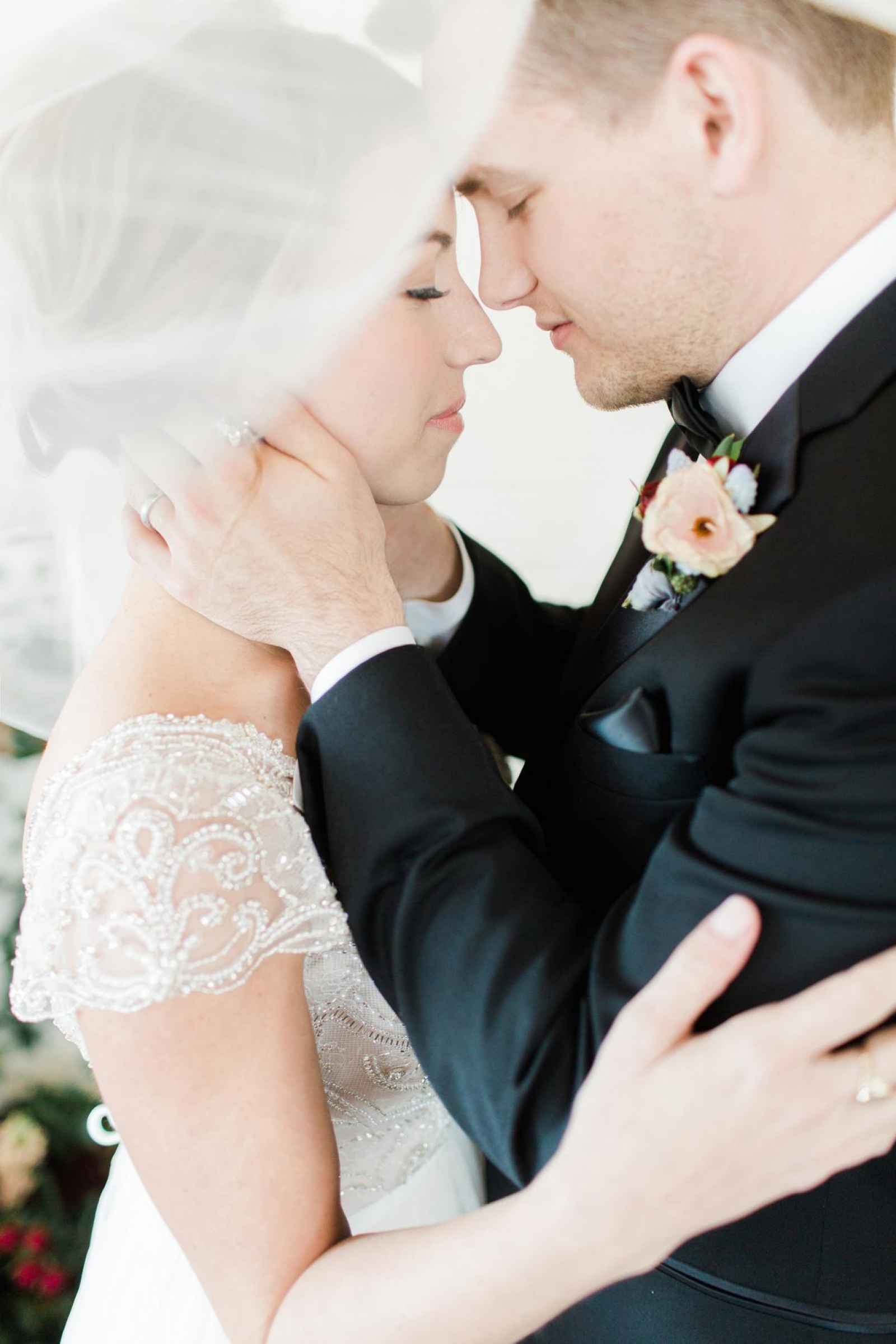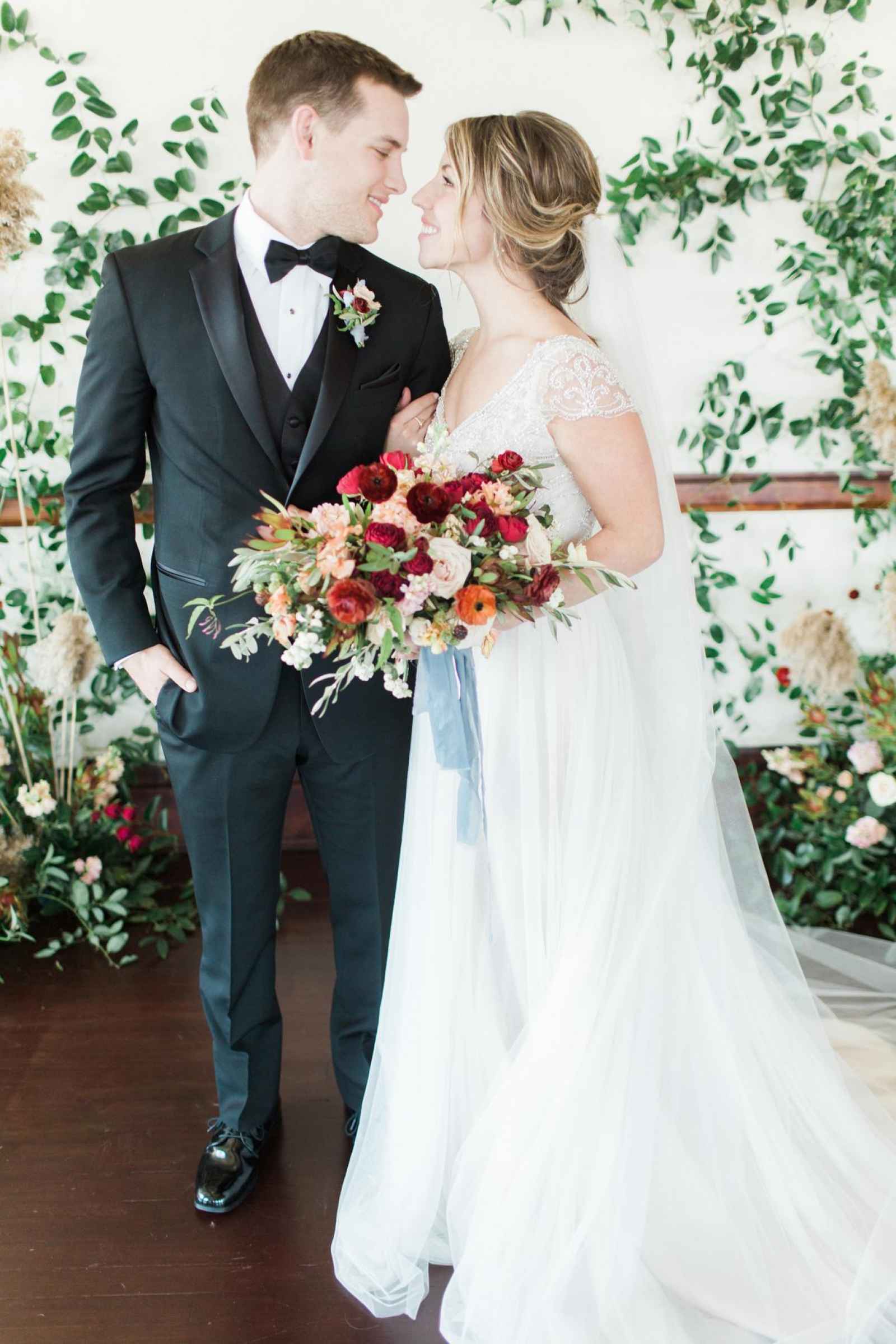 are you a bride-to-be?
We'd love to plan with you on weddingday-online.com. Let's get started!
 
are you a wedding extraordinaire?
Join WeddingDay Magazine in inspiring brides by partnering with us! See how here.