This style shoot is evidence that when a creative idea is in the works for awhile, it's final execution can result in an outpouring of beauty. Lucky for us, we get a first-hand look with these fairytale style photos! "This was a vision I've had for a few years now," says photographer Marissa Snikkers of Photography by Marissa Sue, based out of Sparta, Michigan. "I wanted 'the girl next door, getting her fairytale ending' as we all deserve," she says. "Everything I pictured in my heart, was captured in these images." She collaborated with Nikki Schindler of Simplicity Floral Design & Events to create this slightly edgy and simply beautiful shoot. The pair had met and knew they wanted to merge their talents. However, their biggest challenge was finding the right model. Once that piece was in place, things moved quite seamlessly (other than losing some car keys in that gorgeous grassy field). Marissa says, "It was the model's family land and horses, so we had the assistance from her family members with both the horses, which was very helpful." The tree line and all the natural characteristics of the location served as a perfect backdrop. "The land itself was very much a pasture with all the thorns and golden rod (which I'm super allergic to) but it added to the images, so it was worth it!".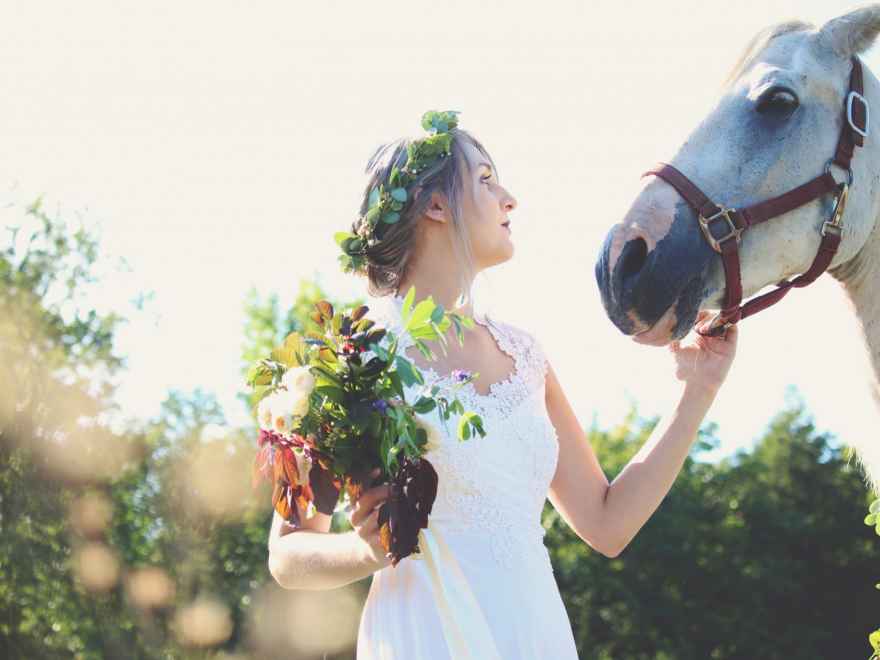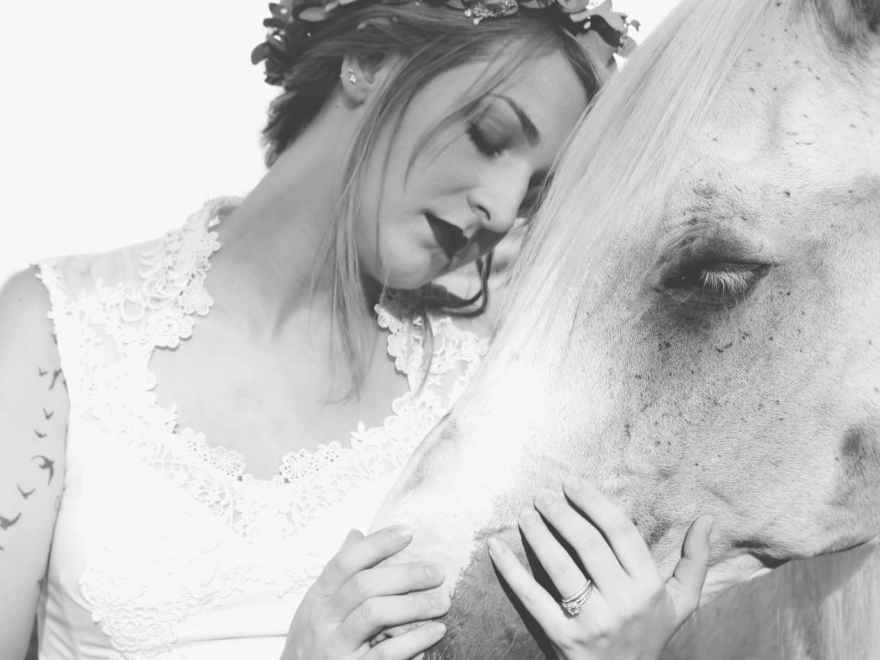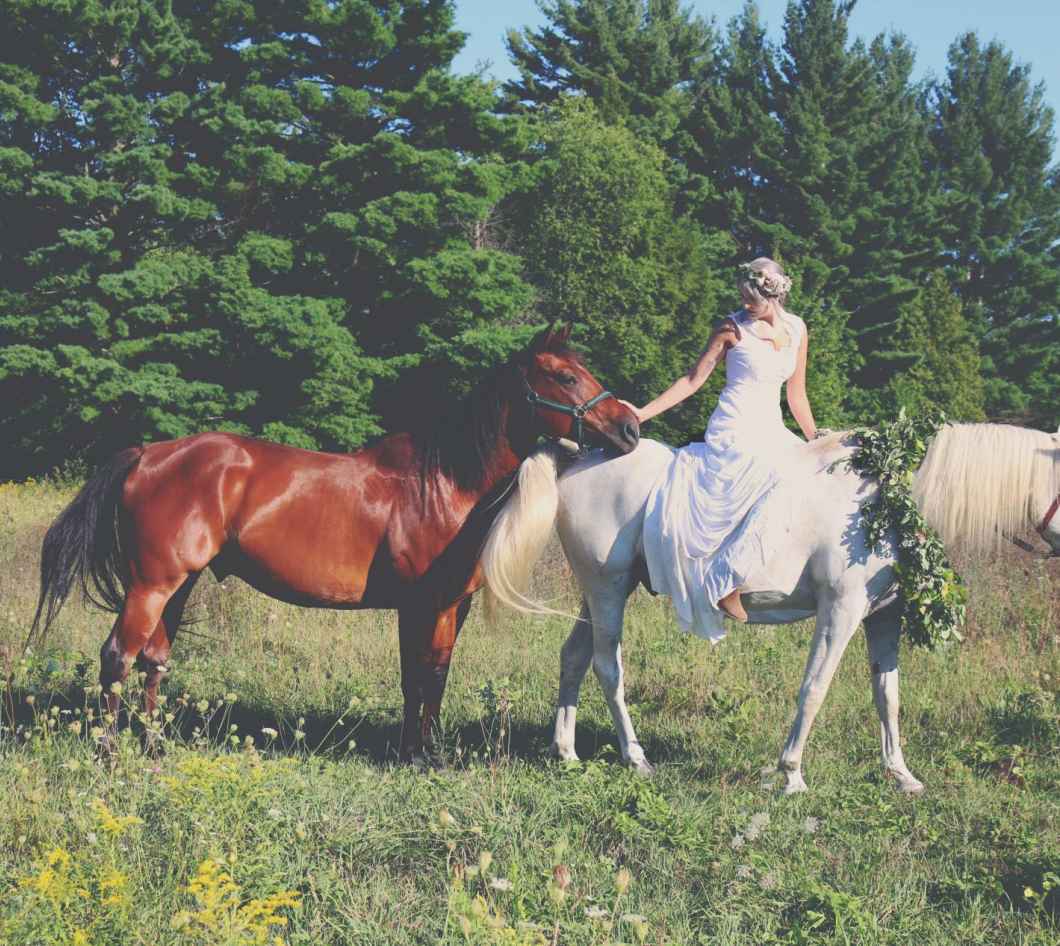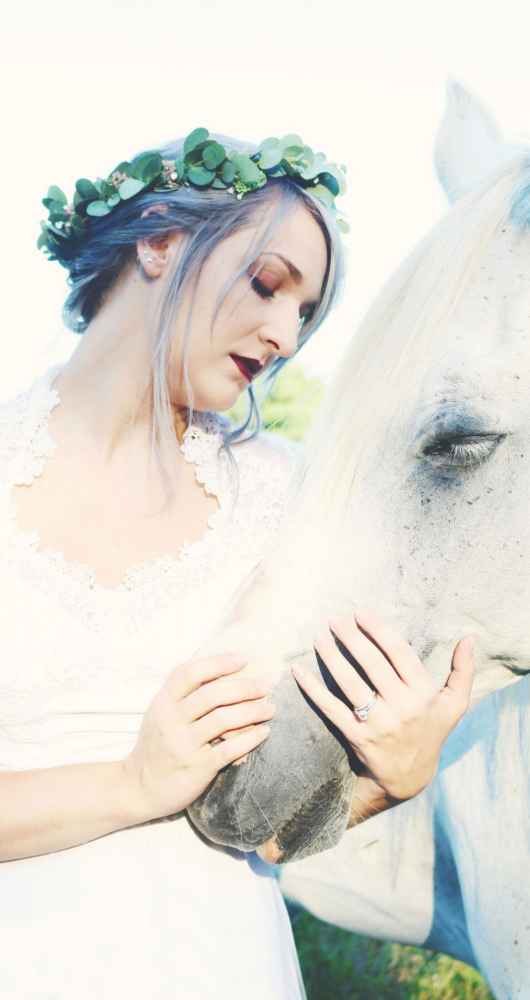 Marissa knew she wanted a "vintage, flowing gown" and we're sure you do-it-yourselfers out there will be happy to know the dress was a thrift store find, embellished by hand.  The photographer removed original sleeves and added appliqués. "[I] also added a few sequins but didn't want it overwhelmingly glitzy," explains Marissa. To complete the look, using MAC products, they opted for burgundy lips and simple eyes to play off the overall palette and model's silver/gray hair tone. "With the model's look I wanted her to have her own style, which is a little edgy," says Marissa.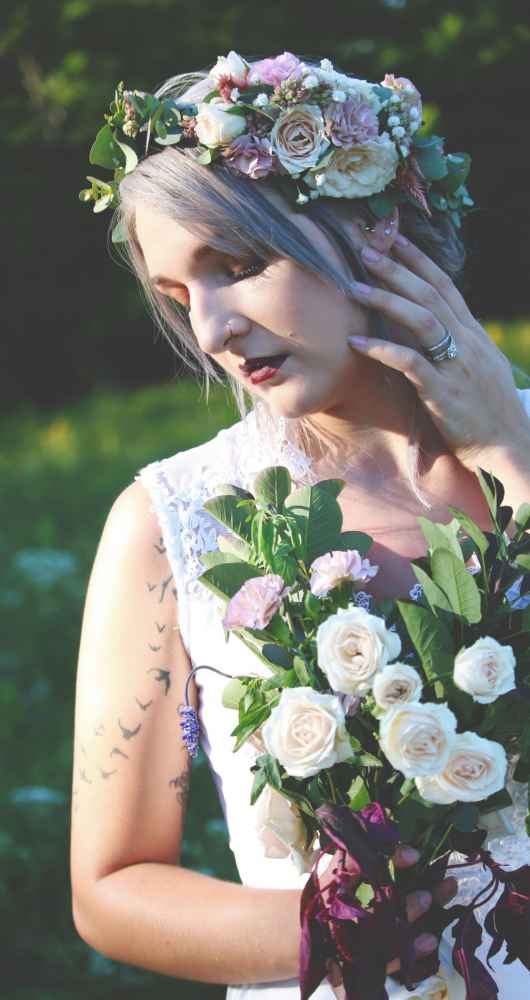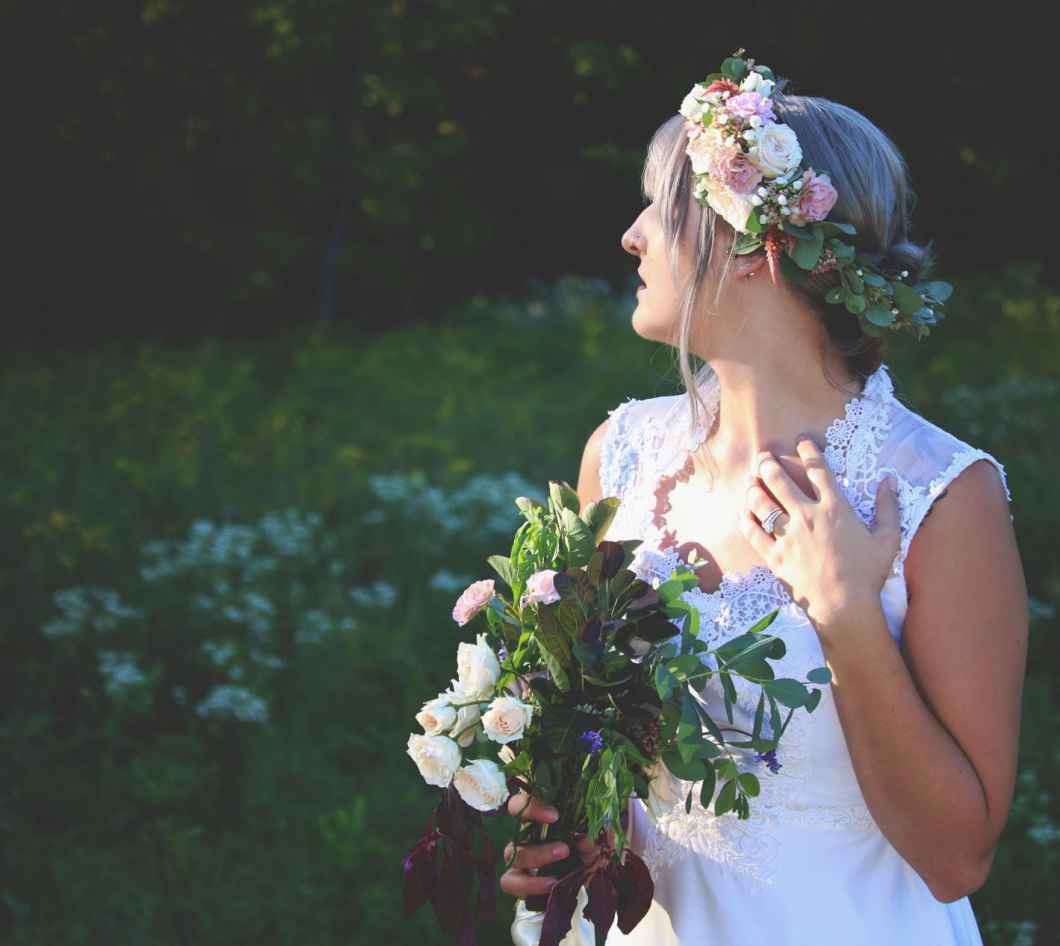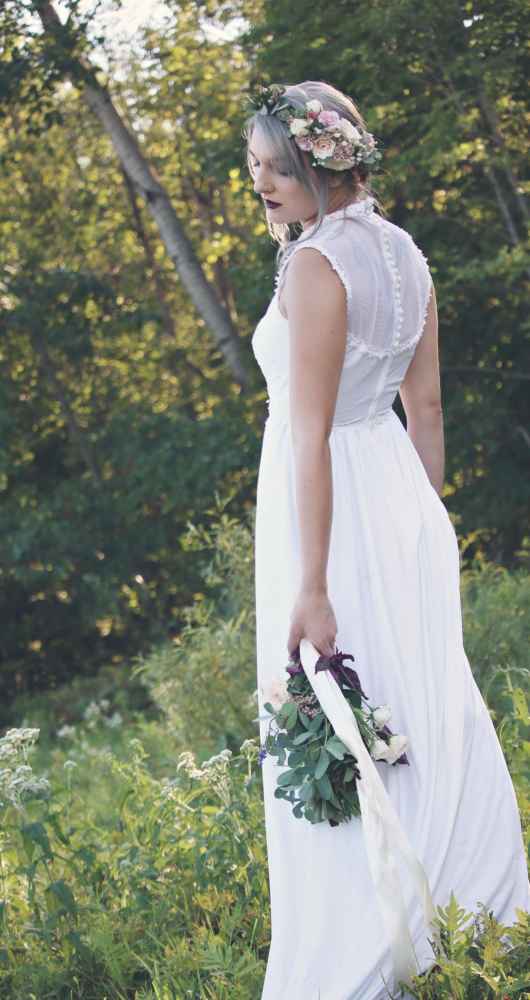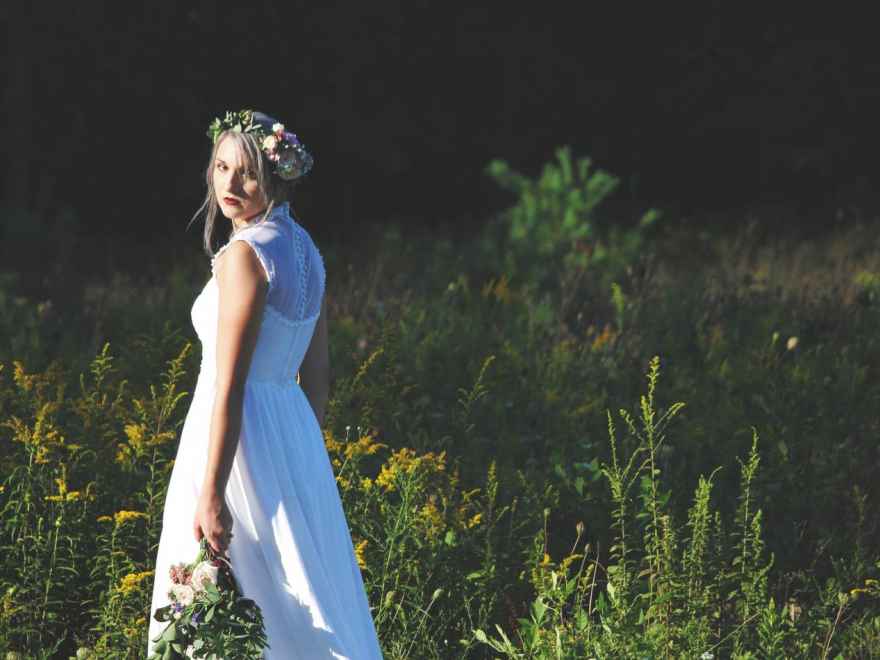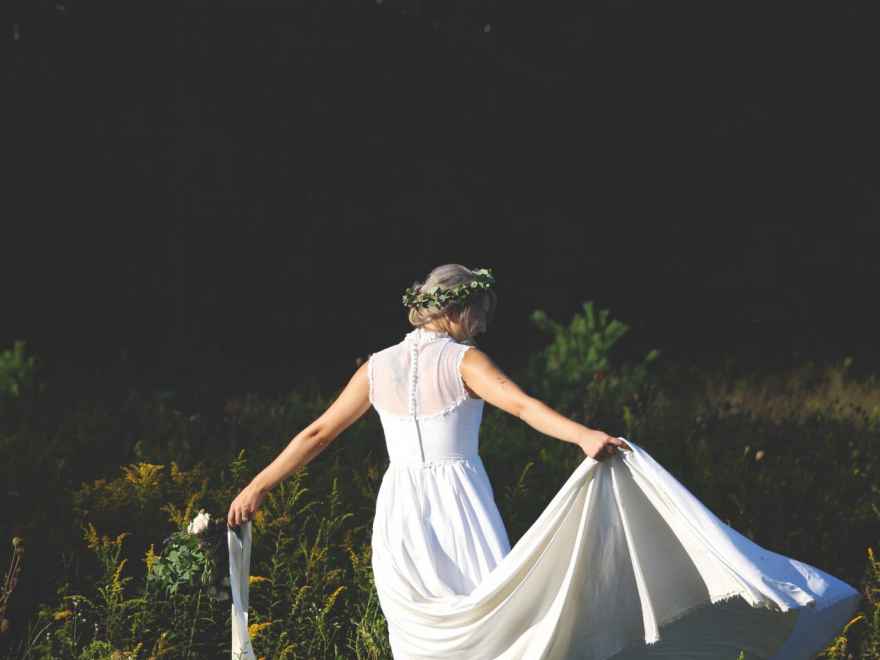 Both the horse element and the florals helped to set a natural, lush tone. Eucalyptus gunnii, spray roses, spray carnations, sedum, and celosia were used for the crown while most of the greens for the horse garland were foraged. This included lilac, willow, smoke bush and also variegated pittosporums, spray carnations, baby's breath, local sedum, and local celosia.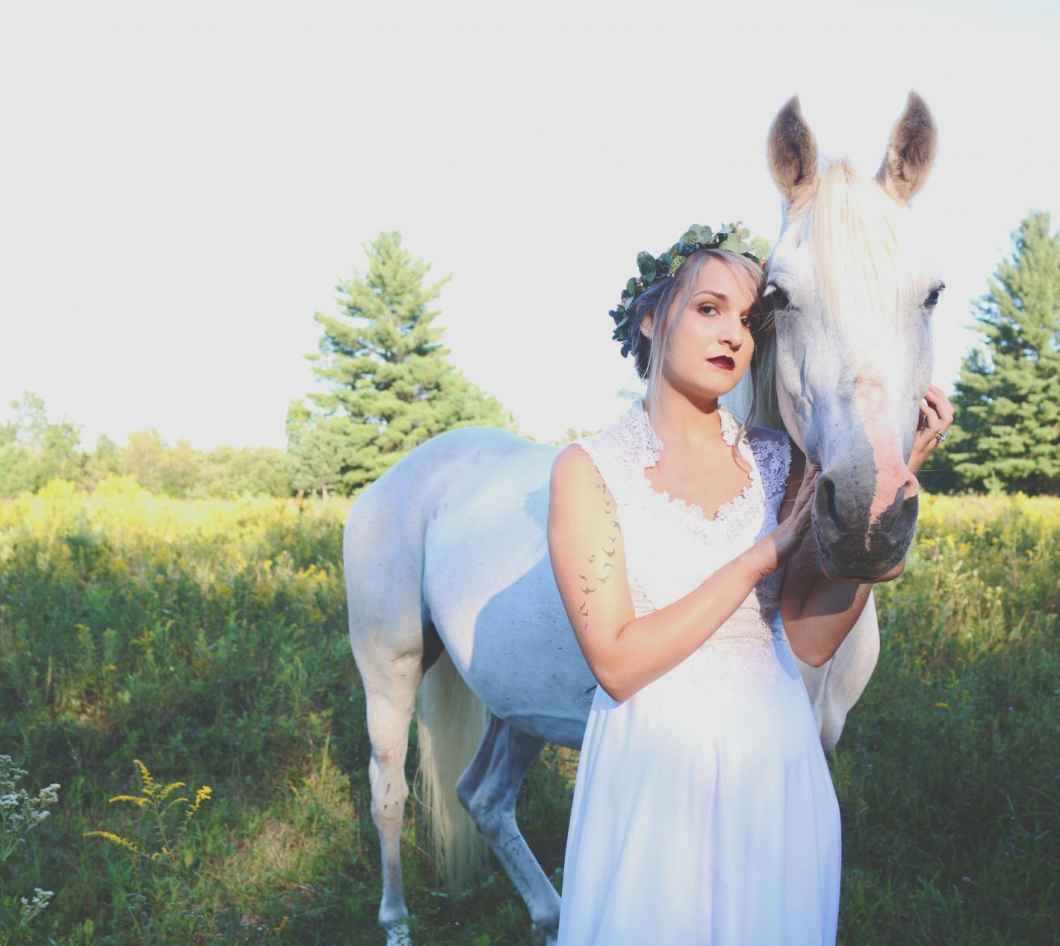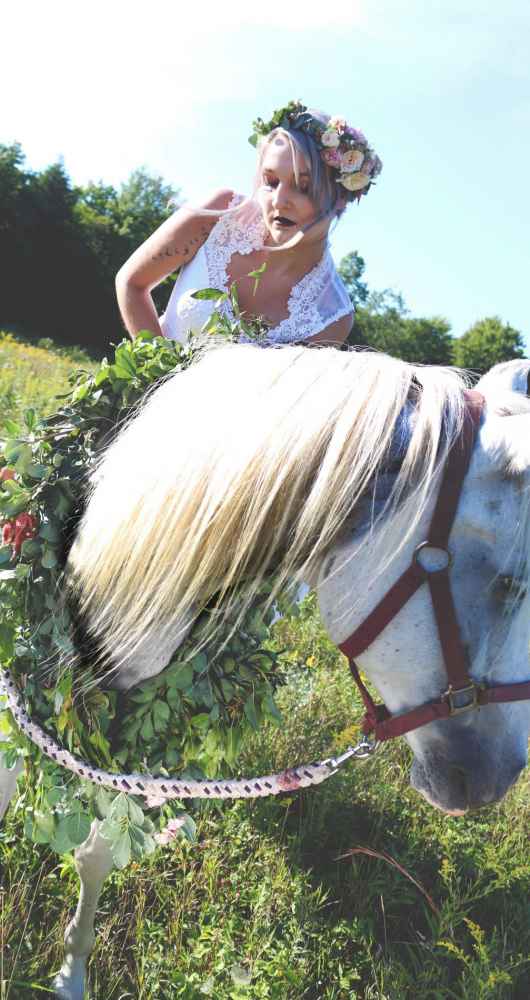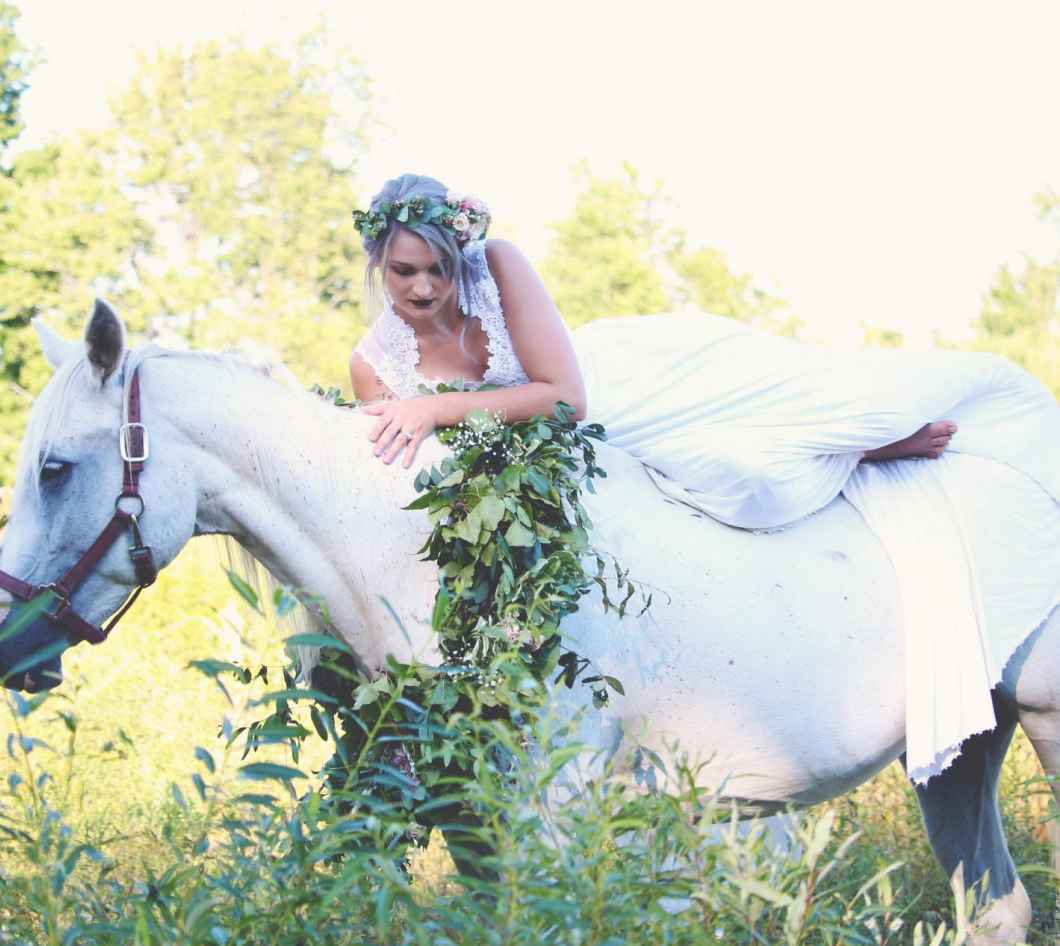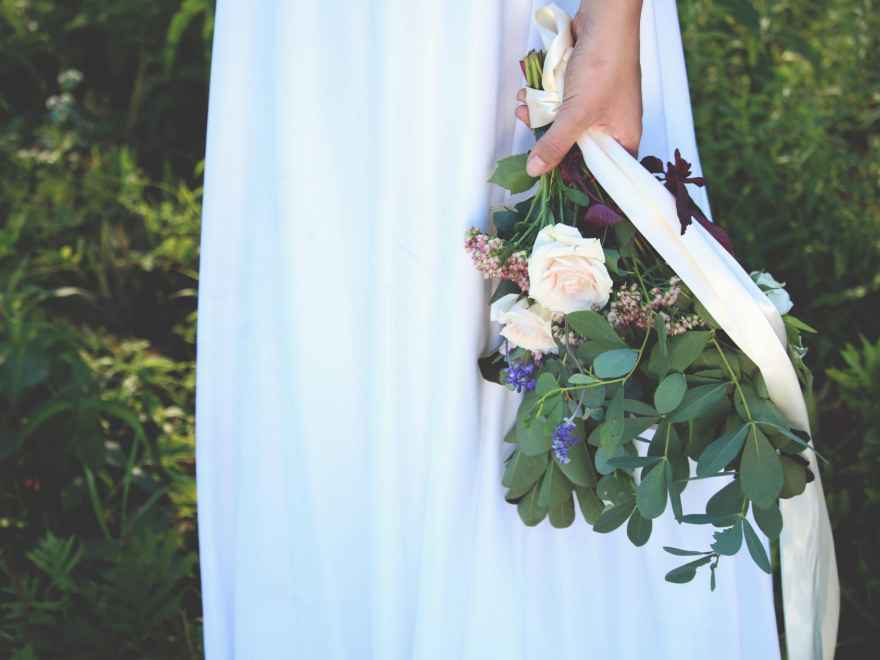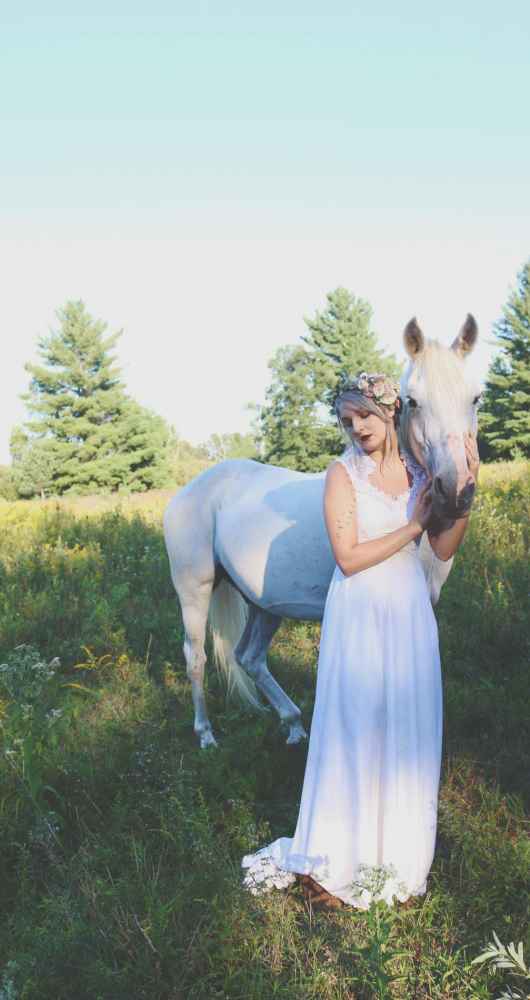 In addition to making her vision come to life, Marissa says, "I feel we incorporated a few hot trends from this year, including the hair & makeup color & re-used/re-vamped vintage wedding gown."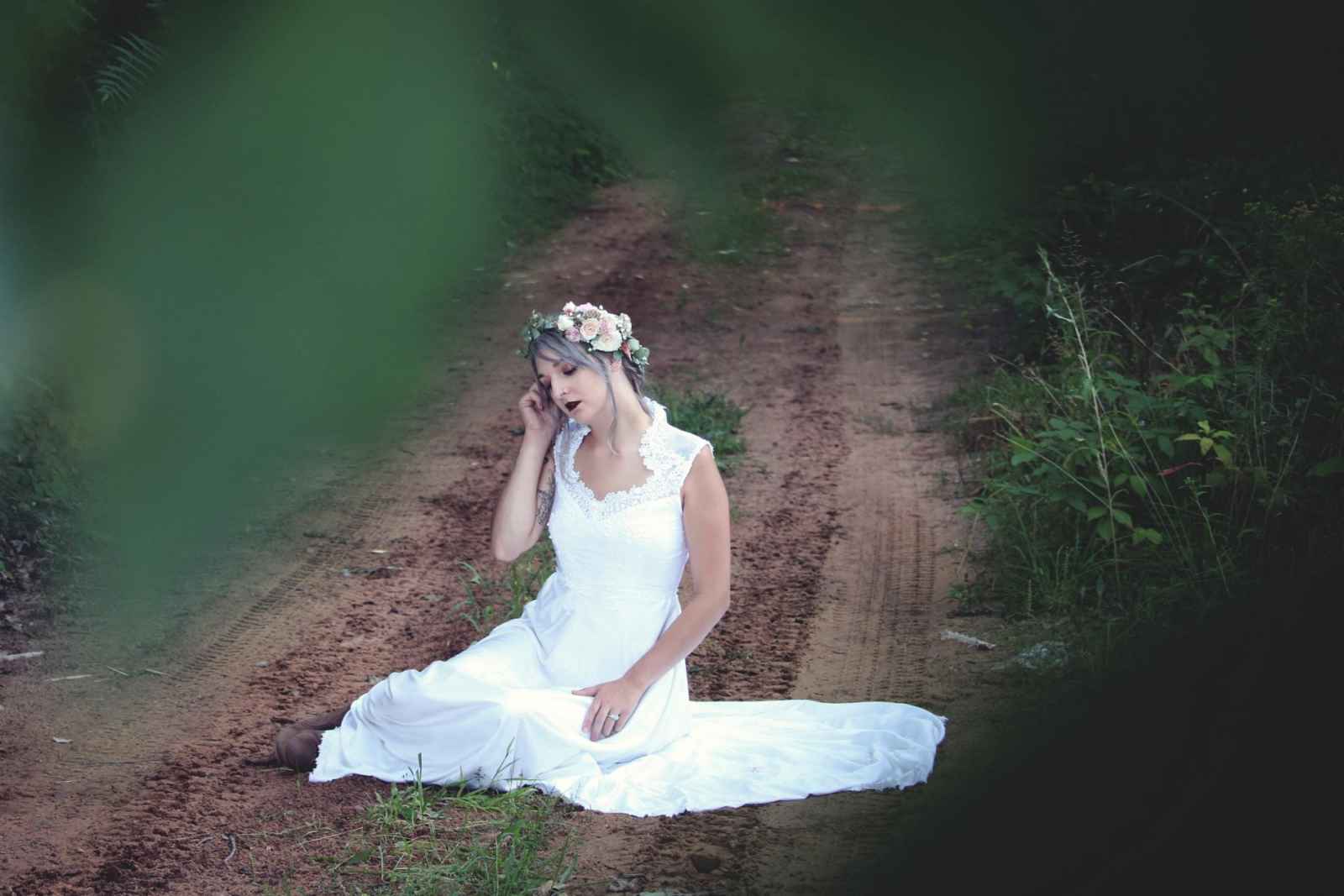 love this style shoot? 
Check out the vendors who made it happen! If you're on a mobile device or tablet, keep scrolling. If you're on a desktop, they're on the right!
need more weddingday in your life?
Sign up to win our monthly giveaways, use our planning tools and find your vendors!
Blog Sponsored By
Related Blogs