Southwest Michigan has it all: miles of sandy beaches, legendary sunsets, parks galore, vineyards, apple orchards and quaint small towns. But don't take our word for it! We've chatted with some of the top wedding vendors in SW Michigan to find out exactly why they have such a love affair with the place.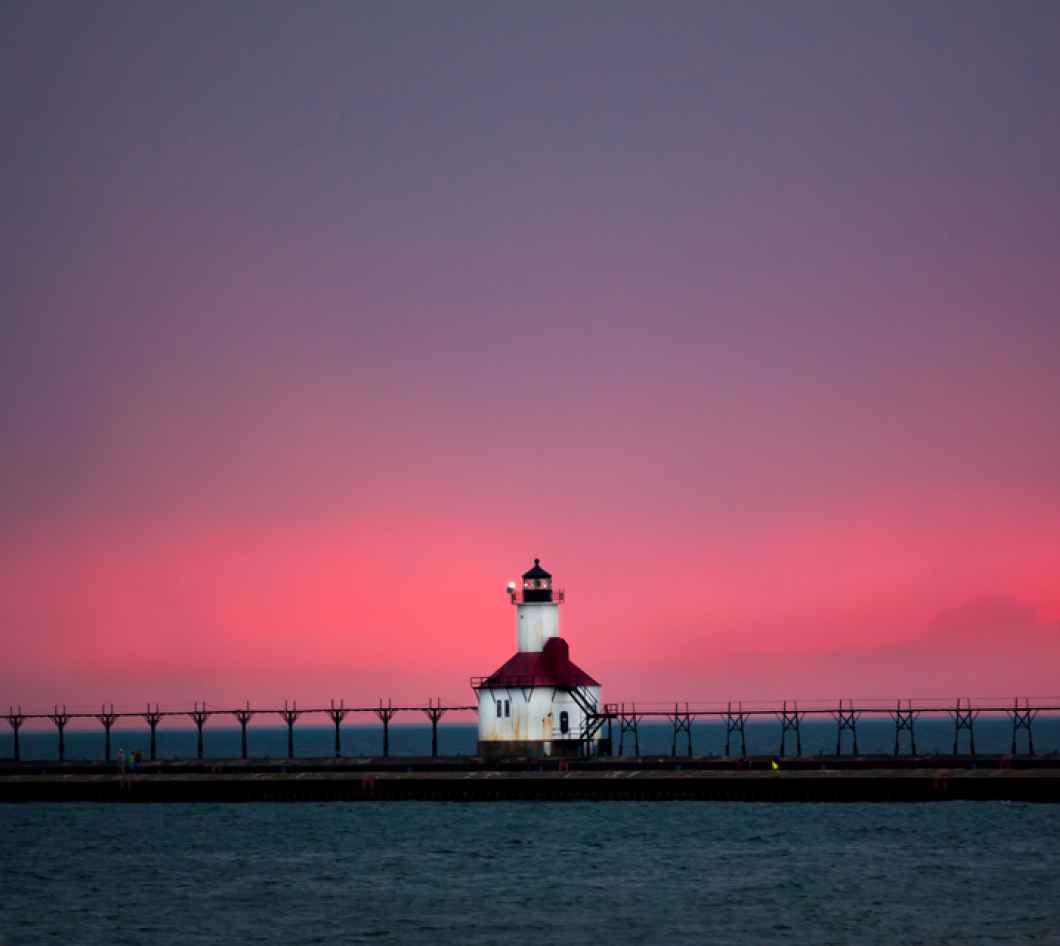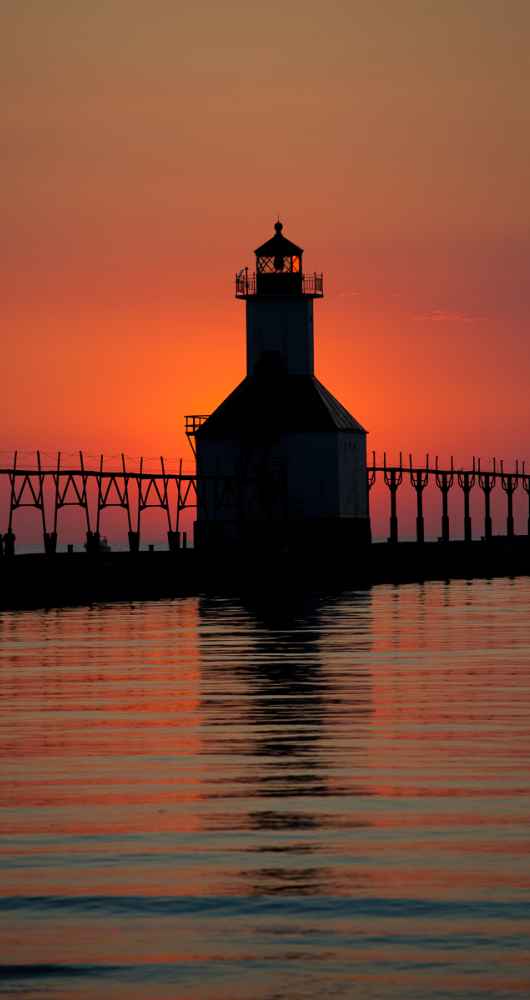 Meg Rodgers // Harpist
Why a Michigan Wedding?
We have so many varied options for venues in addition to the traditional churches and banquet rooms: orchards, vineyards, beaches, chapels, gardens, nature preserves, even wooded cottages on the lake. Our vendors are experienced and knowledgeable. Life might be more relaxed over here but everyone is still professional and keeps up with the latest trends.
Favorite Restaurant?
Red Arrow Roadhouse (Union Pier) and Bit Of Swiss, Stevensville.
Favorite Wedding Memory?
A woman heard me play when I was in college and she took my card and vowed that she would hire me to play at her daughter's wedding. The daughter was 10 at the time. While in grad school, I got a call from that same woman who was planning her daughter's wedding. The woman had kept my card in her purse all those years and I played!
Where do you go for fun?
I love the beach and spend a fair amount of time reading there in the summer. I also love to travel. Despite the number of miles I log driving to gigs, I still enjoy a good road trip. Driving up the coast of Michigan hitting the beaches and small towns is great… A stop at Sherman Dairy is a must. Also love: Madeline Bertrand Park, Love Creek Park and Sarrett Nature Center. 
Best spot that isn't well-known?
Gintaras Resort in Union Pier. Couples can rent private cottages on the beach and everyone comes together on interlocking decks for the wedding. It is a beautiful spot on Lake Michigan. The beach house is situated on a higher elevation offering panoramic views of the lake. The multi-level deck was actually built around a tree, giving the illusion of getting married in a tree house. At a recent wedding, I played on the higher deck – the music came from above and helped add to the beautiful ambiance. 
Jennifer Mayo // Jennifer Mayo Studios
Why a Michigan Wedding?
Because it's the Fiji of the Midwest! No, really, I can't think of a better place in the Midwest that offers pristine beaches and visually endless coastlines, beautiful rolling country and quaint urban settings with historic architectural charm. As a photographer, what I love most about Southwest Michigan is the rich variety of photographic opportunities available without the congestion of larger metropolitan areas. West Michigan is also great for mini-destination weddings well within reasonable driving time from Chicago, Detroit, Indiana and Ohio.
Favorite Wedding Memory?
I have so many, it's hard to pick just one. One of my all-time favorite couples was Keila and Reno. Reno proposed to Keila by having a barbershop quartette show up and sing to her at work. At their wedding reception, he planned a surprise for her and had the same quartette make an appearance to serenade her.
Favorite Restaurant?
Tim's Too in St. Joseph. I'm a vegetarian and they have great build-your-own stir fry options that are healthy and delicious.
Best spot that isn't well-known?
The Morris Estate in Niles is probably my favorite location to photograph ceremonies. It's an adorable white chapel tucked away in the countryside.
Where do you go for fun?
Sunset Coast Ballroom Dance. They offer drop-in ballroom dance classes on Tuesday evenings at the Shadowland Ballroom. It has a great group of regulars but is also fun for couples who might want to learn some new moves before their big day!
Erica Marx // Inn at Harbor Shores
Why a Michigan Wedding?
There is something for everyone… Beautiful beaches, rustic barns, intimate vineyards, and classic ballrooms.
Favorite Wedding Memory?
The first look between the bride and her father is always such an incredibly emotional moment. Through the course of planning a wedding, I build such a bond with not just the bride, but the entire family, and that is hands down a moment I cherish being a part of.
Favorite Restaurant?
Plank's Tavern, Saint Joseph, MI (of course!)
Where do you go for fun?
Wine tasting in Traverse City
Best spot that isn't well-known?
The Inn at Harbor Shores, Saint Joseph, MI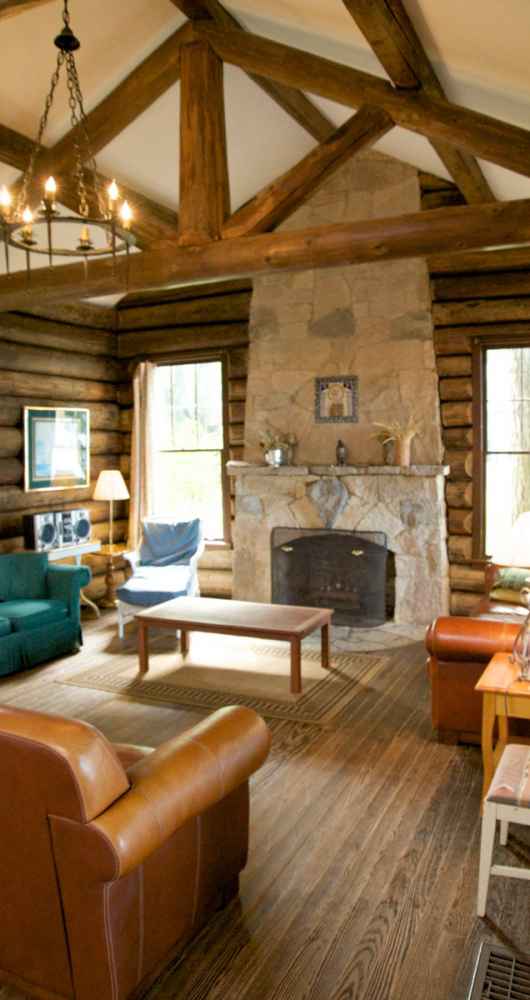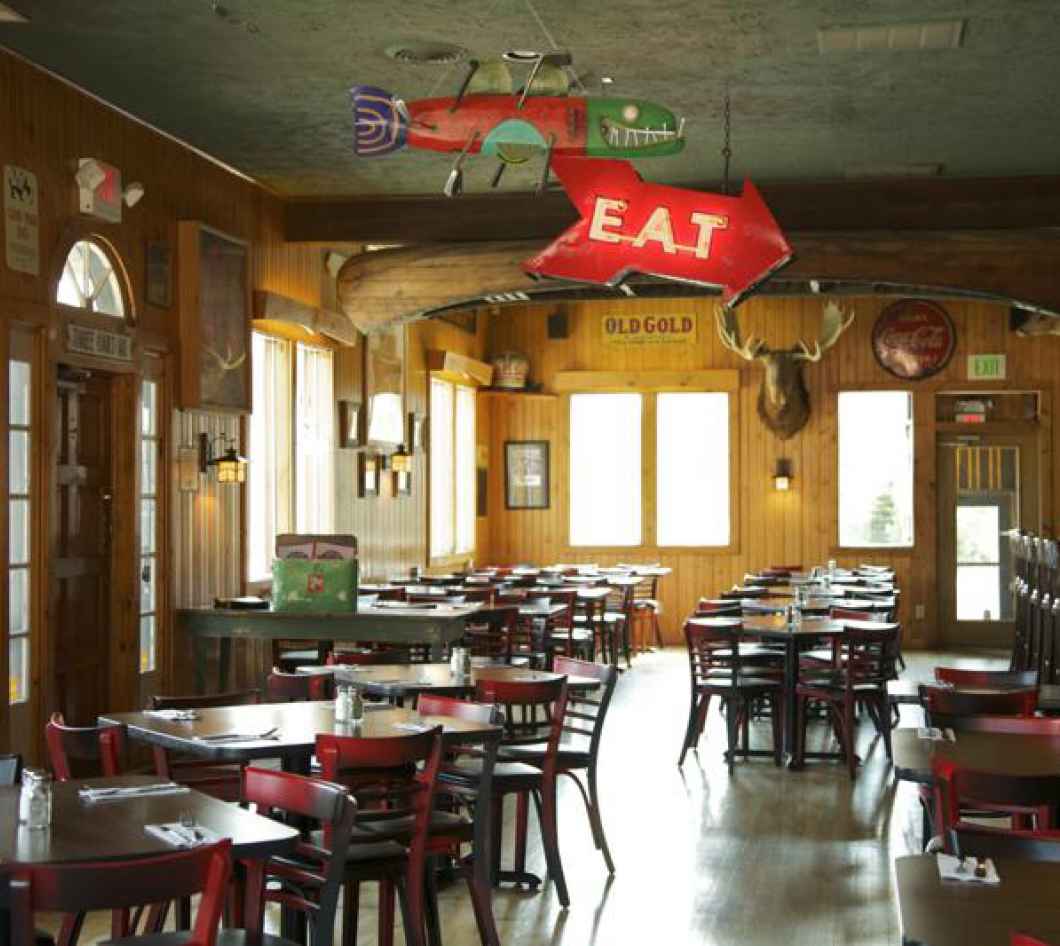 Shaya Sherwood // Crystal Springs Florist
Why a Michigan Wedding?
We have it all! Sun, surf, the lake, barns, vineyards, old meets new venues, fall colors, beautiful winter whites, the snow-covered pictures! Then there are all the choices of variations of flowers for every season. I never can pick a favorite season and I don't have to because I live in South West Michigan!
Favorite Restaurant?
Tosi's in Stevensville.
Where do you go for fun?
Silver Beach or the dunes. Mostly hang out at home around the campfire.
Favorite Wedding Memory?
My favorite wedding memory as a florist is sitting with a couple for the first time, in our wedding room, picking out flowers for their upcoming wedding. It was also our winter open house, and the shop was very busy with shoppers! We had entertainment and singers throughout the day. Three men from a men's choir that had just finished singing came into the wedding room and serenaded the couple. They sang "Let me call you sweetheart".
Best spot that isn't well-known?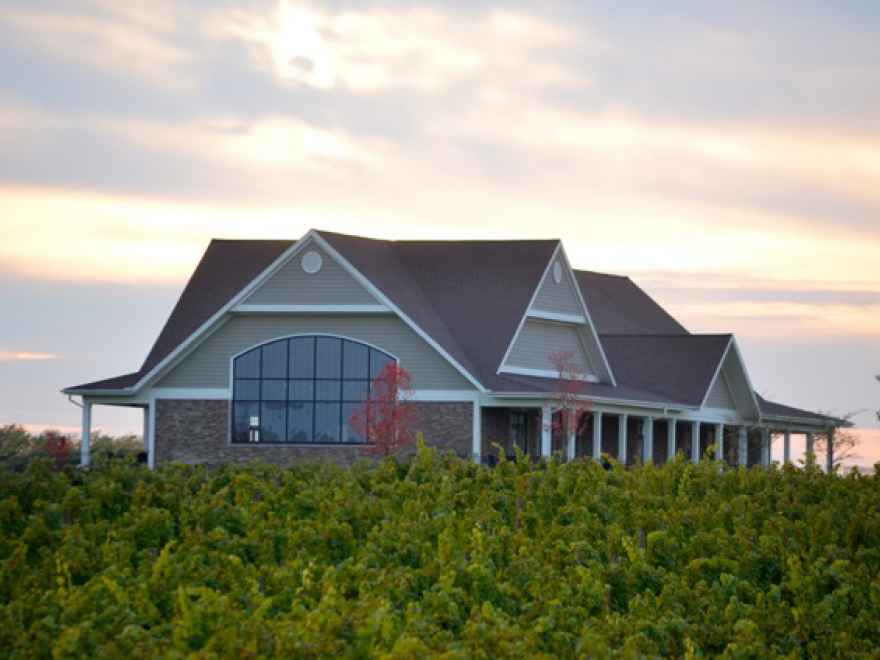 Kristin Cornell // White Space Events
Why a Michigan Wedding?
You get a nice, long celebration with family and friends. People want to come here and take a mini-vacation. This is so appealing because with families and friends often spread all over the place, one day isn't enough time to spend together. Who doesn't want to celebrate their wedding all weekend long?
I like the fact that there is so much local sourcing such as fresh foods from caterers, local beer and wines, local chocolate truffles for guest favors, or a hot dog cart serving guests a late night snack. 
Favorite Restaurant?
I love to eat – so anywhere with good food is high on my list! But right around town, the Buck Burgers & Brew, St. Joe, can't be beat. They have an amazing blue cheese stuffed burger with so many microbrews on tap, it's the perfect combination of good food and unique beer! Plus they have a great rooftop deck for when it's nice out.
Favorite Wedding Memory?
I'm a sucker for the first dance! I love music so I love to hear what song couples choose as their first dance. It really gives you some insight into their personality as a couple. And usually by that time of the night the stress is gone and the new husband and wife have this moment to just be with each other and soak in the importance of the step they have just taken together.
Where do you go for fun?
Outside! There are so many great places in this area to enjoy; the beach, the fountain in St. Joe, parks, the bluff, walking trails, etc. We have such a limited summer season here that I feel we need to take advantage of all this area offers when it's finally warm out!
Best spot that isn't well-known?
The Vineyard @ 12 Corners Winery and the Sun and Sand Resort in South Haven. 12 Corners is the closest commercial winery to Lake Michigan, so there's still the opportunity to have the beach and the winery feel.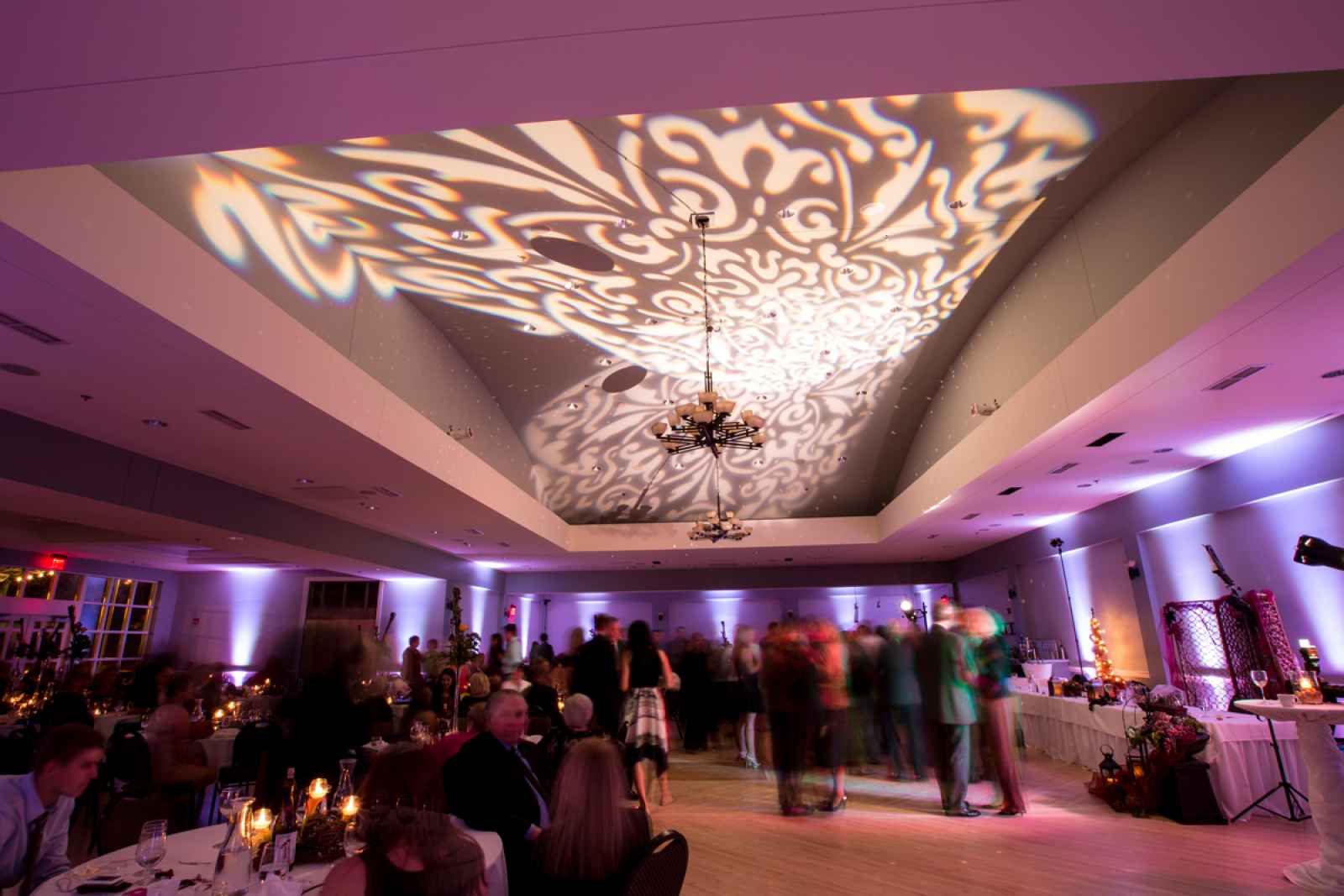 Jessica Pennington // Stella Events
Why a Michigan Wedding?
I have great memories of going to the beach and spending time on the water. I love that so many of my couples opt to have us organize beach outings for their visiting families, along with winery tours and other events that truly let them get to know and enjoy this area.
Favorite Wedding Memory?
A few years ago, I planned a wedding of two avid sailors. The bride's father was a sailor, and although the bride and groom were both from Chicago, they met at a sailing race in St. Joe. It made the town an obvious choice… We chose a location along the river channel for the ceremony, with the yacht club where they met in the background. It rained the entire morning, but an hour before the ceremony, the sun came out in full force and by the time the ceremony started, it was gorgeous outside and the channel was filled with boats leaving the harbor after the storm. The moment wasn't planned, but it couldn't have been more perfect!
Favorite Restaurant?
Silver Beach Pizza, located by the Silver Beach, and Compass Fountain in downtown St. Joe. With views of the lake and the park fountain, it's perfect. 
Where do you go for fun?
I love visiting the local wineries, especially the parties that Round Barn hosts throughout the summer and fall, as well as the Lake Michigan Shore Wine Fest in Bridgman each summer. 
Best spot that isn't well-known?
The Saugatuck Center for the Arts. They have a gorgeous garden space that can be used for a cocktail hour, a covered pavilion, as well has indoor spaces. We love the flexibility of the multiple spaces and the fact that it is right downtown in Saugatuck.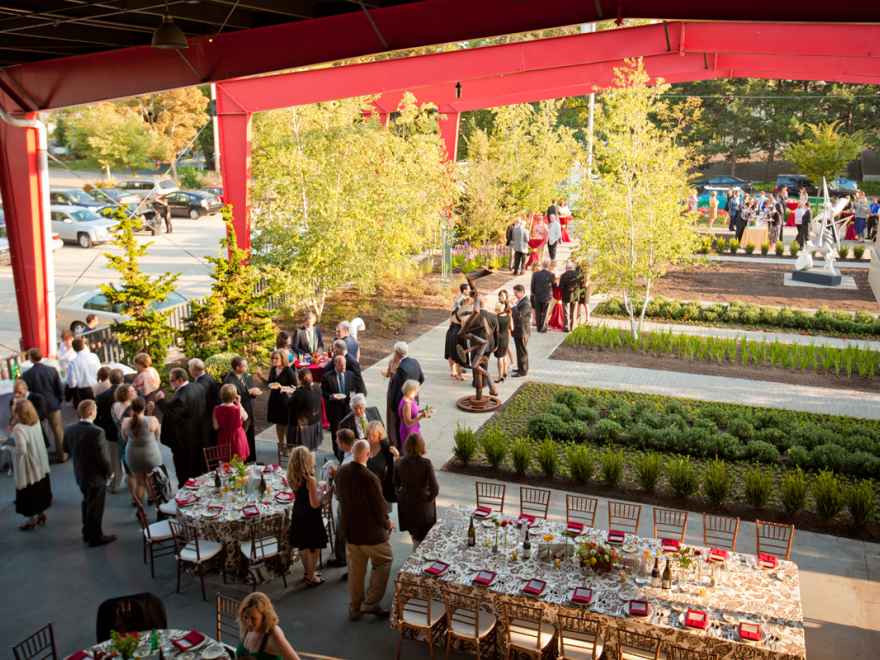 Cheri Heward // Classic Catering and Events
Why a Michigan Wedding?
Michigan is a beautiful place for a wedding. September is the best time for a wedding in Michigan as the wineries are starting to harvest grapes and the fall colors are starting to come out. The weather is a bit more predictable in September as well.
Where do you go for fun?
Visit the local antique stores
Favorite Restaurant?
Tabor Hill in Buchanan.
Favorite Wedding Memory?
I have been planning weddings for 14 years so hard to say which is my favorite. Each year brings a new favorite. Right now I would say my favorite was at Blue Dress Barn in May of 2013. A very DIY couple and just very nice family to work with.
Best spot that isn't well-known?
Hidden Vineyard Wedding Barn in Berrien Springs.
Brian Bailey // Berrien County Parks
Why a Michigan Wedding?
All the incredibly beautiful places for the ceremony and the wonderful people that you will work with for such a special event.
Favorite Restaurant?
Michigan has wonderful restaurants with many  serving locally-produced products. Difficult to choose a favorite.
Favorite Wedding Memory?
My wife and I got married on Silver Beach County Park in May of 1995.  It was picture perfect and friends still talk about it.  That is my favorite memory of a wedding at Berrien County Parks.
Where do you go for fun?
Anywhere I'm fishing with friends is my favorite place.
Best spot that isn't well-known?
The new park in Berrien County – the Galien River County Park – offers panoramic views for engagement or wedding photos from a five-story-high platform. The park also features a beautiful boardwalk. I also recommend that new brides check out our new Dunes Pavilion at Silver Beach in St. Joe, which offers breathtaking views of Lake Michigan and the lighthouse. A new air-conditioned "green room" has been constructed so that brides can get ready for the wedding.
Danielle Monte // 1928 Planning Company
Why a Michigan Wedding?
So many of our clients are from the Chicago area, traveling into Michigan for their wedding celebrations. Often times there are childhood memories of visiting Michigan growing up and wanting to revisit that hometown vibe for their wedding.
Favorite Restaurant?
Greenbush Brewery in Sawyer-exceptional craft brews, comfort food and a relaxed atmosphere.
Favorite Wedding Memory?
My favorite moment at each wedding we coordinate is watching the couple see each other for the first time – either in their pre-ceremony first look or as the bride is walking down the aisle. 
Where do you go for fun?
Visiting local wineries is my favorite thing to do. Two of my favorites are 12 Corners Vineyard and Round Barn 
Winery. Living in SW Michigan, we are privileged to have such great local wine. That's why I love spending my down time attending winery tours with family and friends.
Best spot that isn't well-known?
Grande Mere State Park and Warren Woods State Park are perfect for a unique engagement shoot location. You'll have a mix of wooded areas, dunes and beautiful Lake Michigan.