Many photographers today are embracing the trend of boudoir photography. While finding the right dress is understandably forefront in the minds of brides, they now have boudoir photography to help them with the art of, well, undressing. We love that this sensual side of the bride is being photographed in the most unique and stunning ways, and captures a special time in her life that can be gifted to her oh-so-lucky groom!
Shelby Ferguson of The Day's Design and Ashley of Ashley Slater Photography teamed up to reveal this sensual, yet soft side of the bride. "Ashley Slater came up with the concept," Shelby says. "She wanted a really romantic and feminine shoot that showcased the sensual side of being a woman with bridal boudoir.  But we wanted to emphasize that boudoir isn't a raunchy and distasteful idea, but instead it's really delicate and romantic."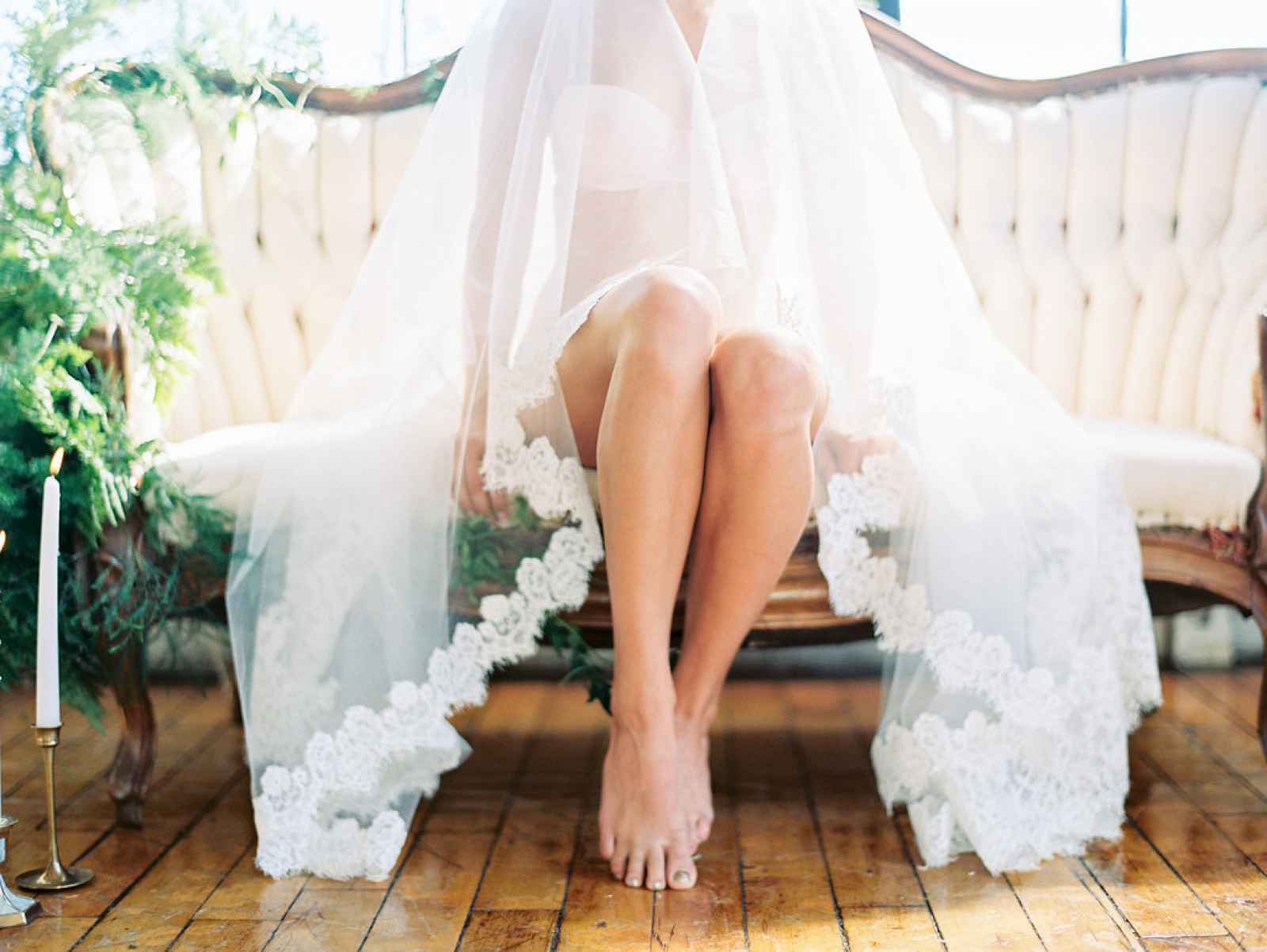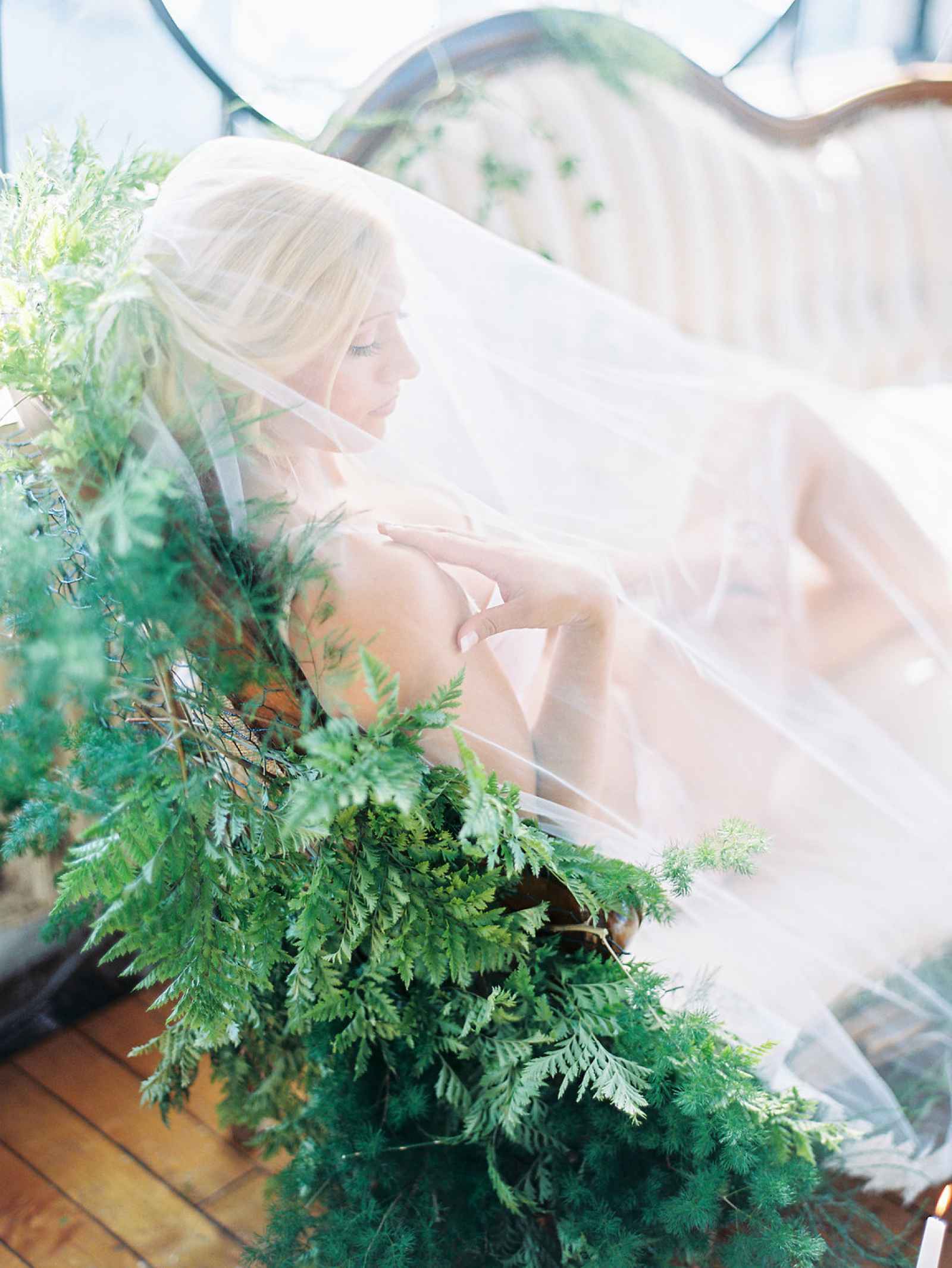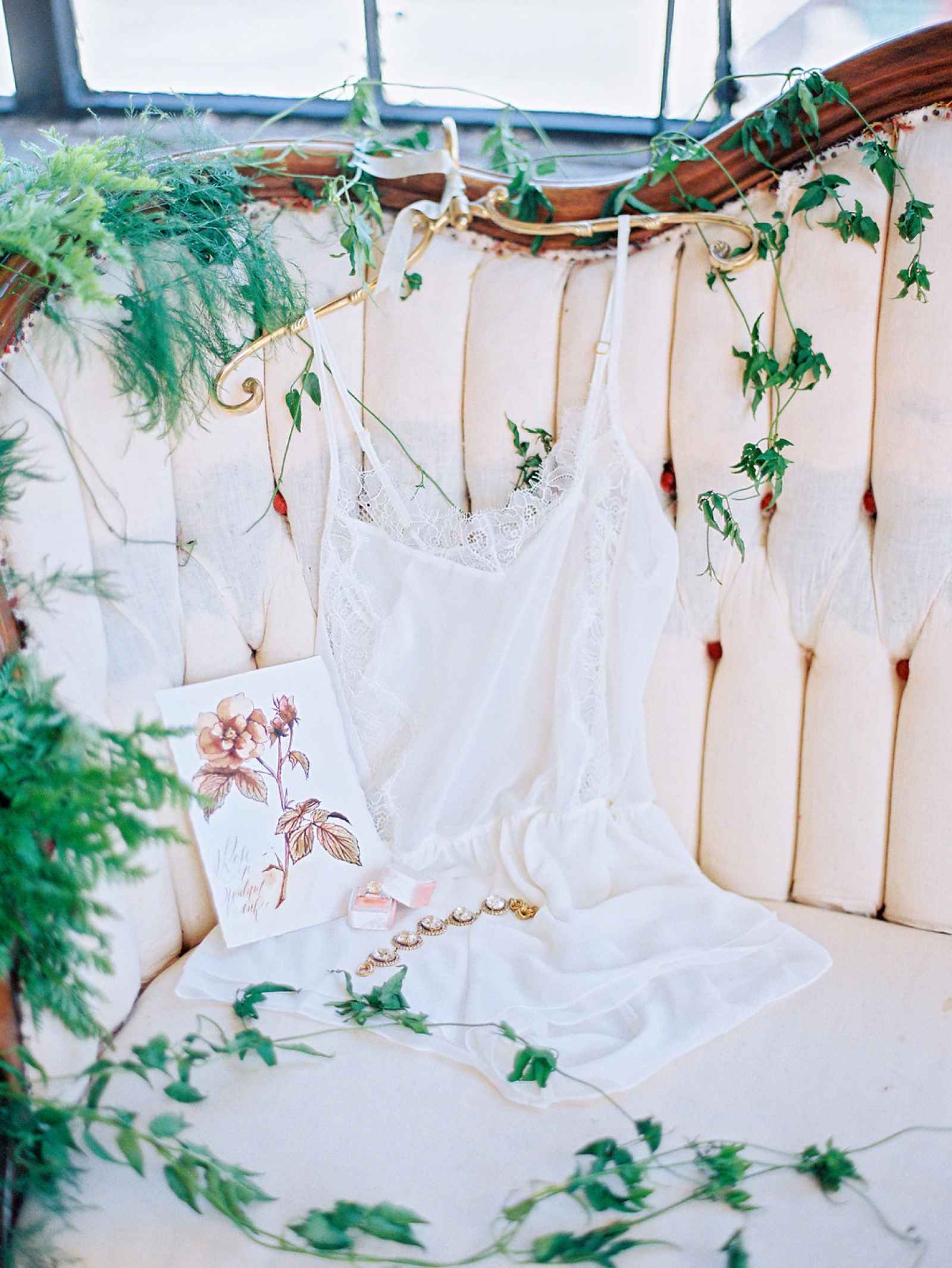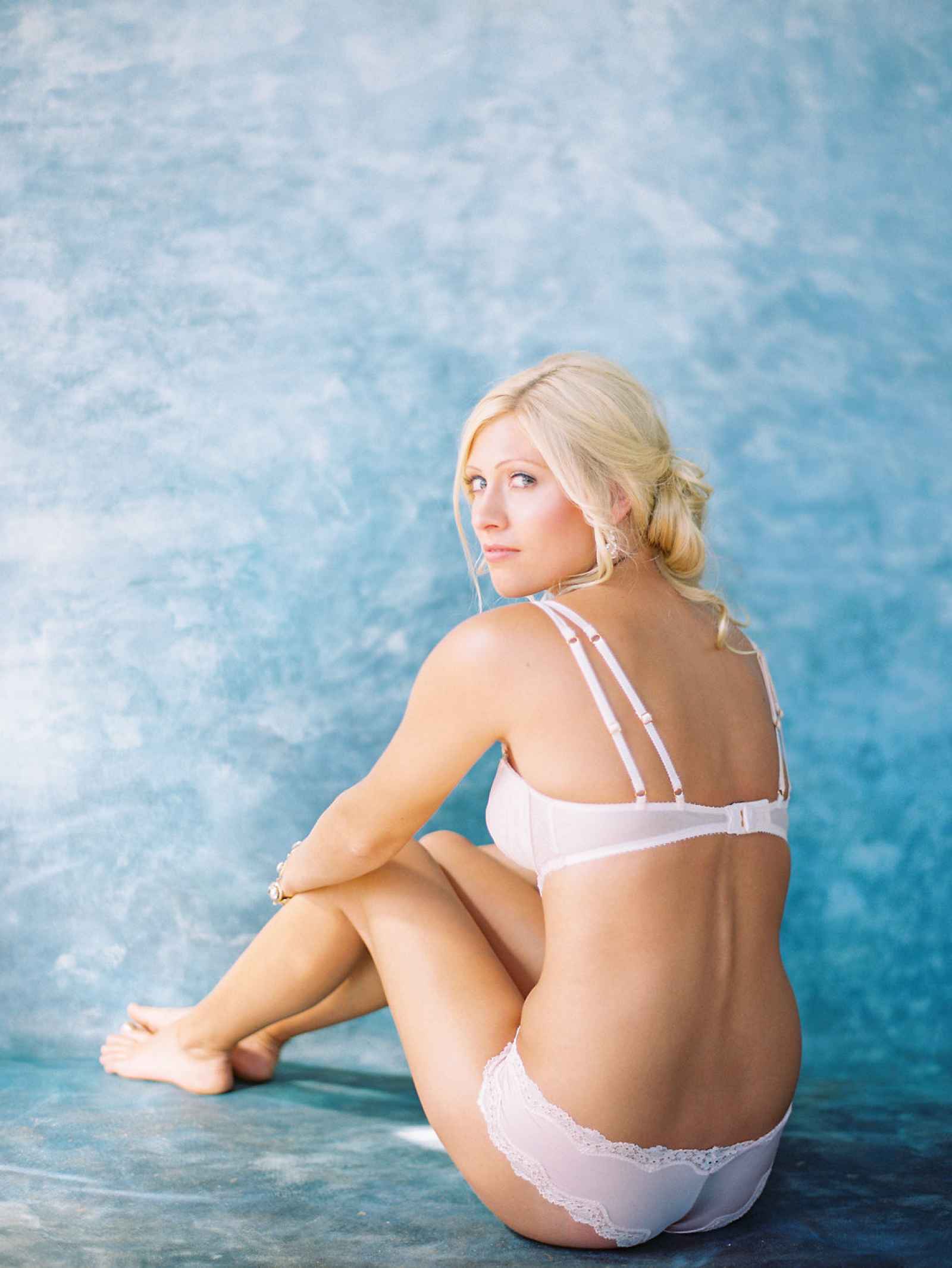 Their vision led them to the Park Trades Center in Kalamazoo, Michigan. The space offered beautiful windows, great lighting and the blank canvas they sought. "It felt very industrial but timeless and it contrasted just the right amount with our really soft and romantic idea," Shelby says. Decorating the space with just the right elements helped the pair create the perfect space. "Ashley commissioned a beautiful hand-painted blue backdrop which would serve as the main color," Shelby says. "She also brought along the settee which needed to feel anchored in the space, so we added the ferns. And then candles were added for romance along with a few other props for styling, such as mirrors and ribbon – all items that one might expect for find in a proper lady's vanity."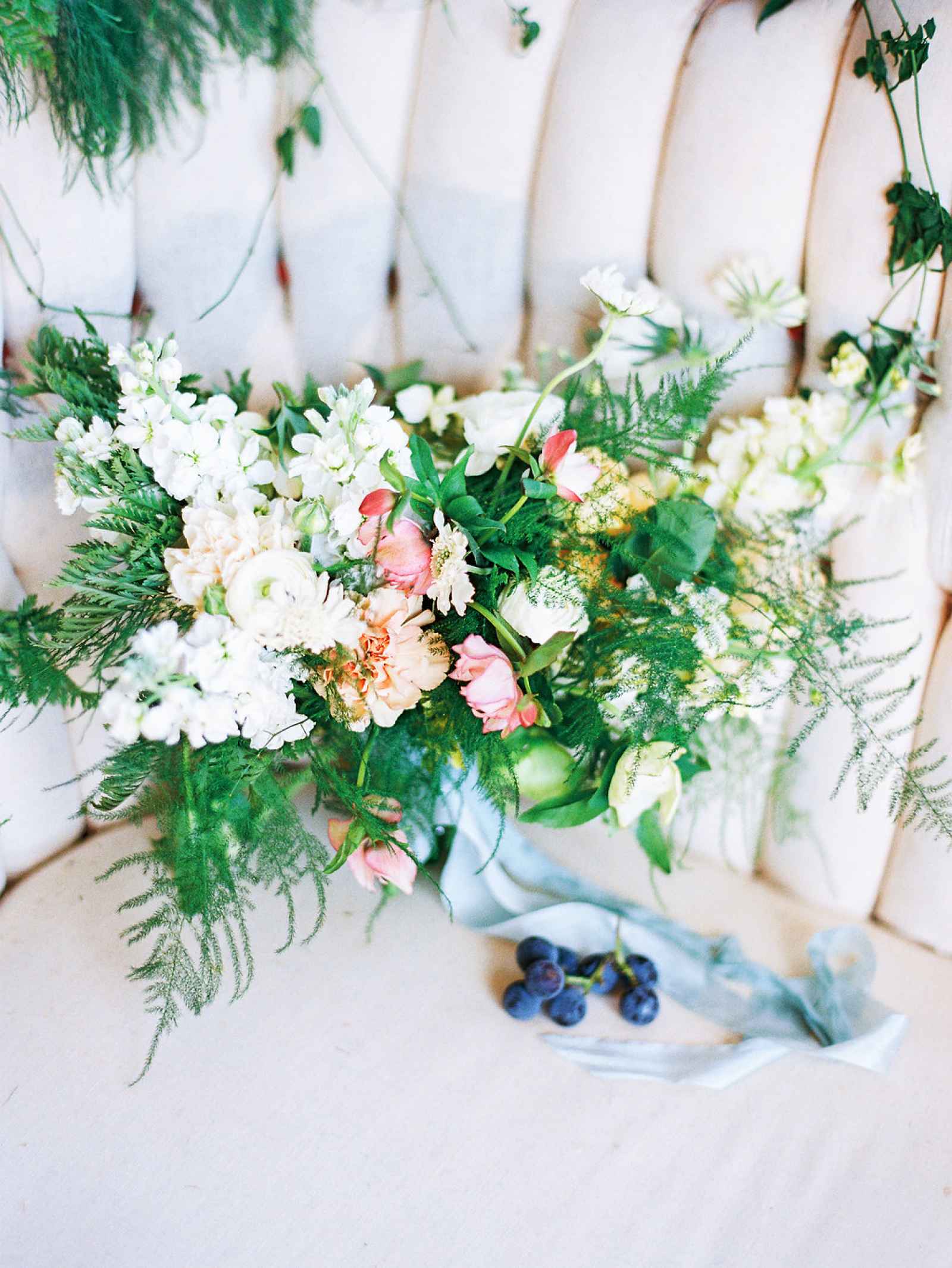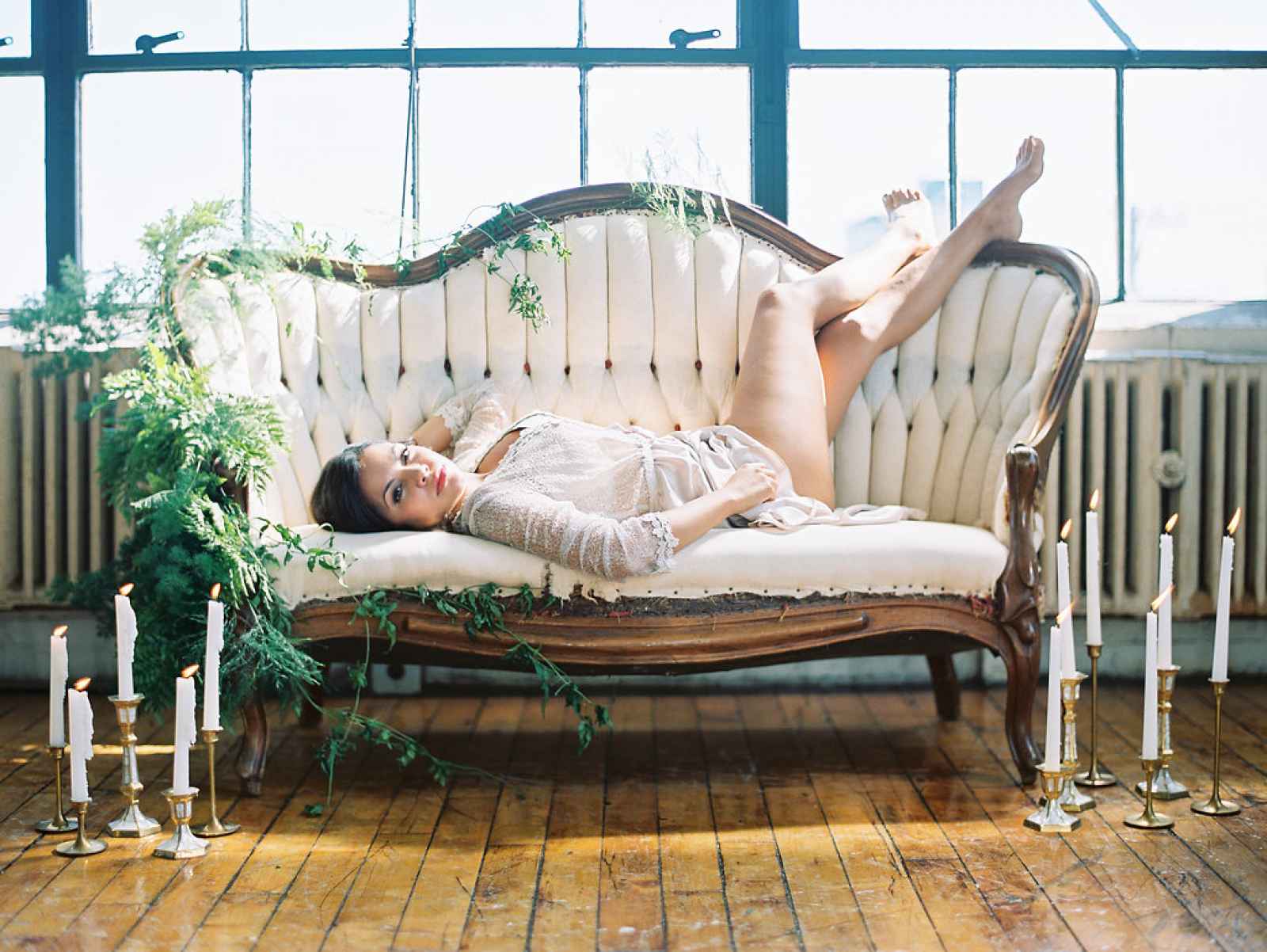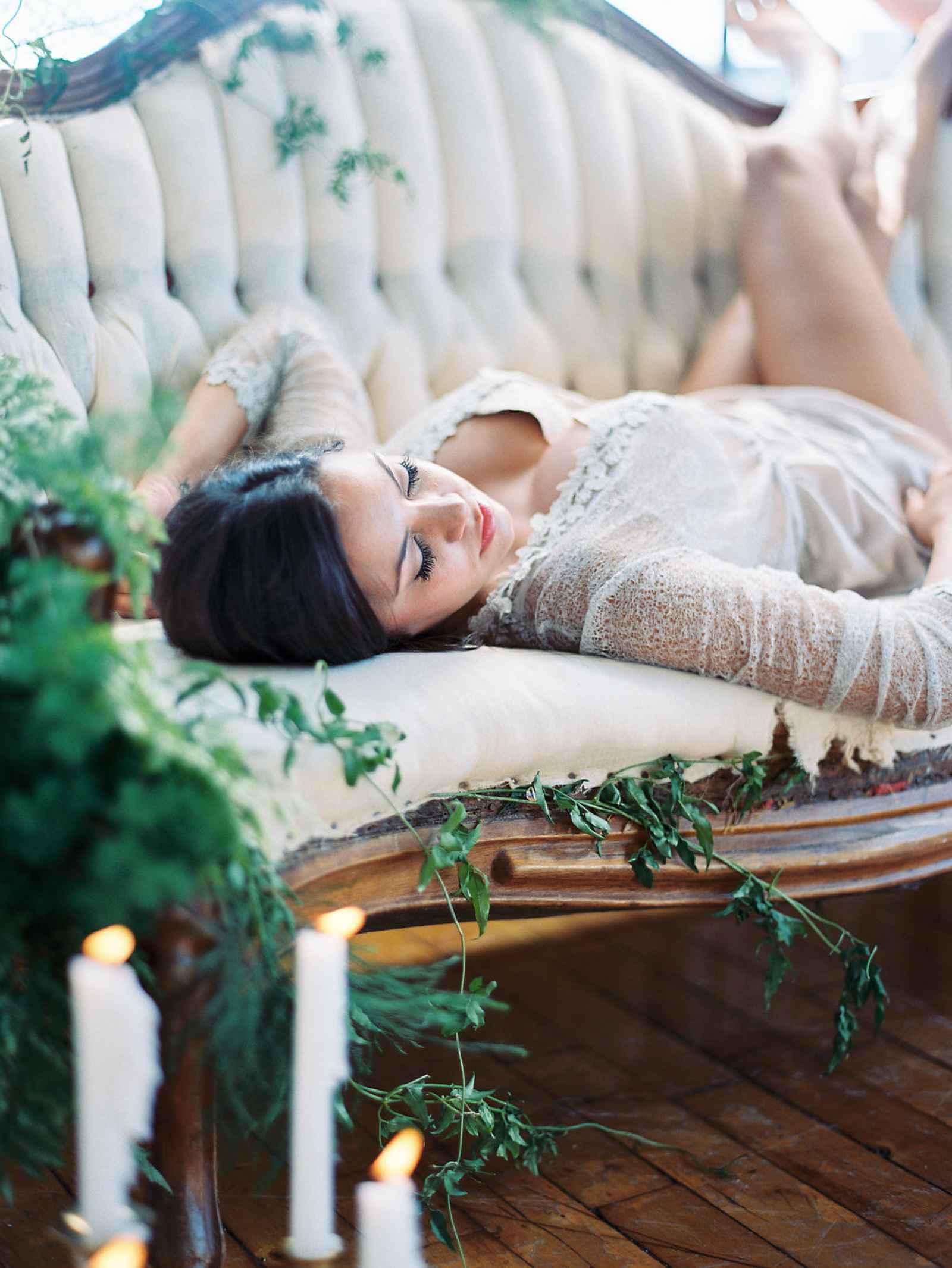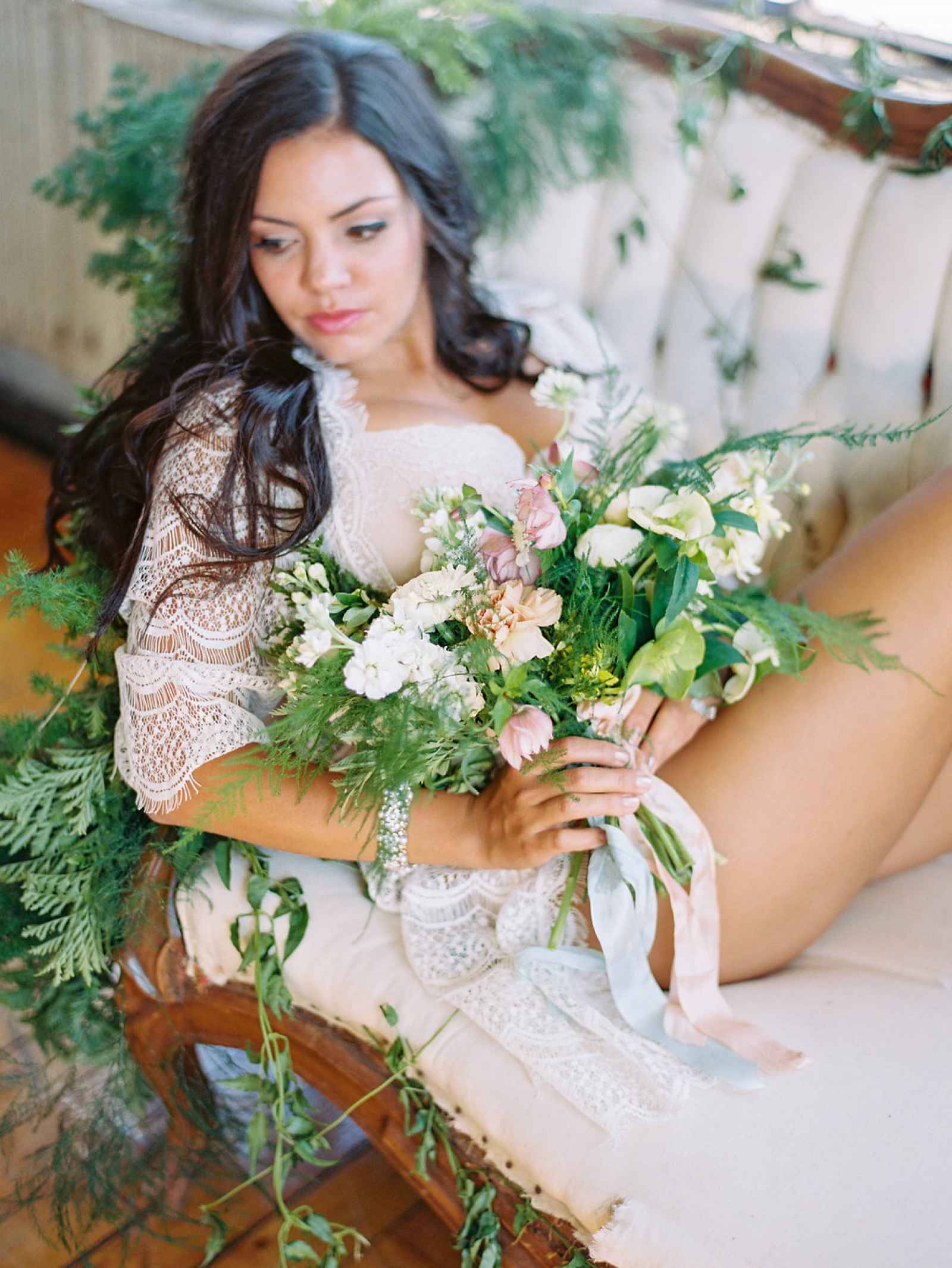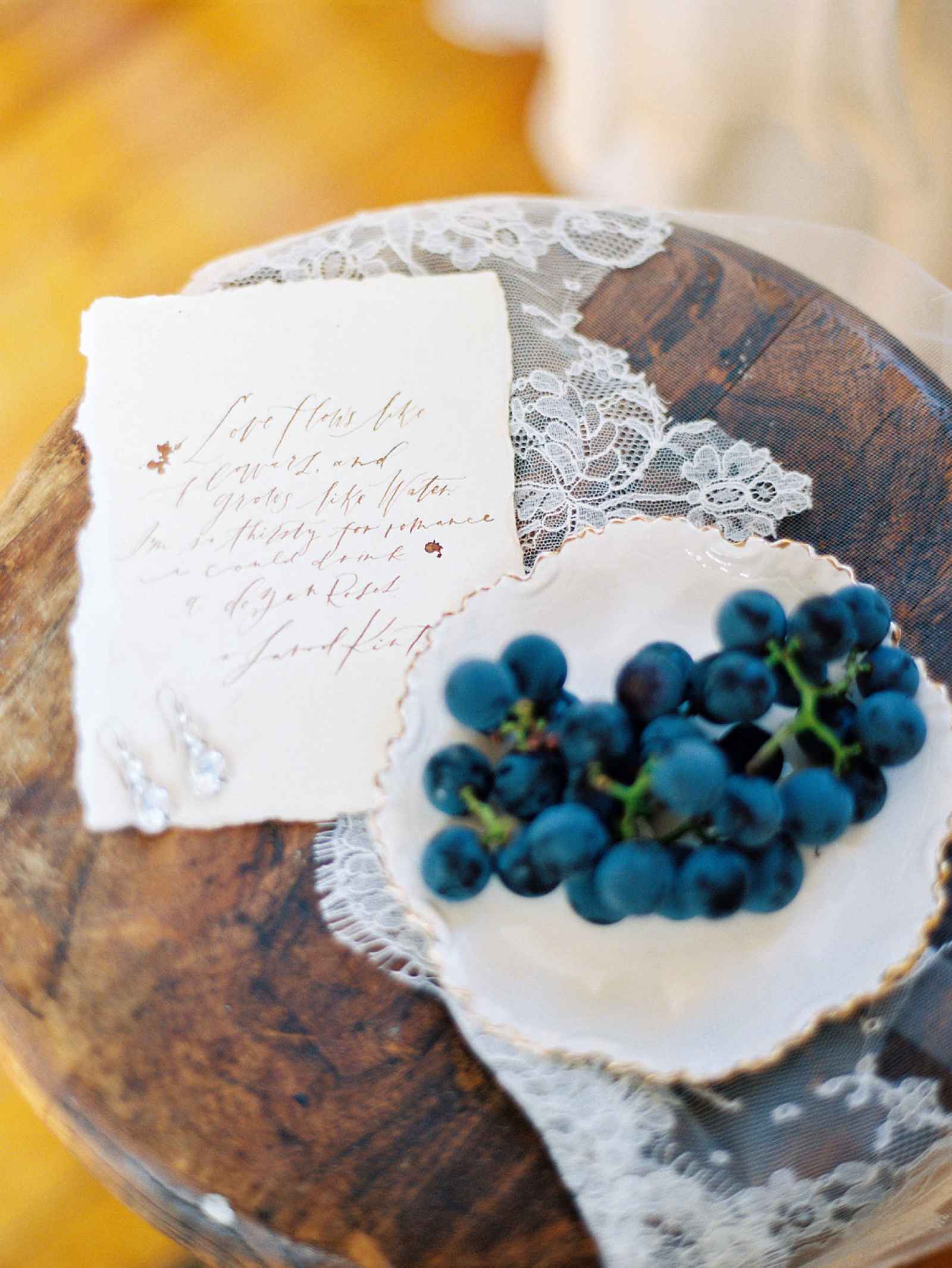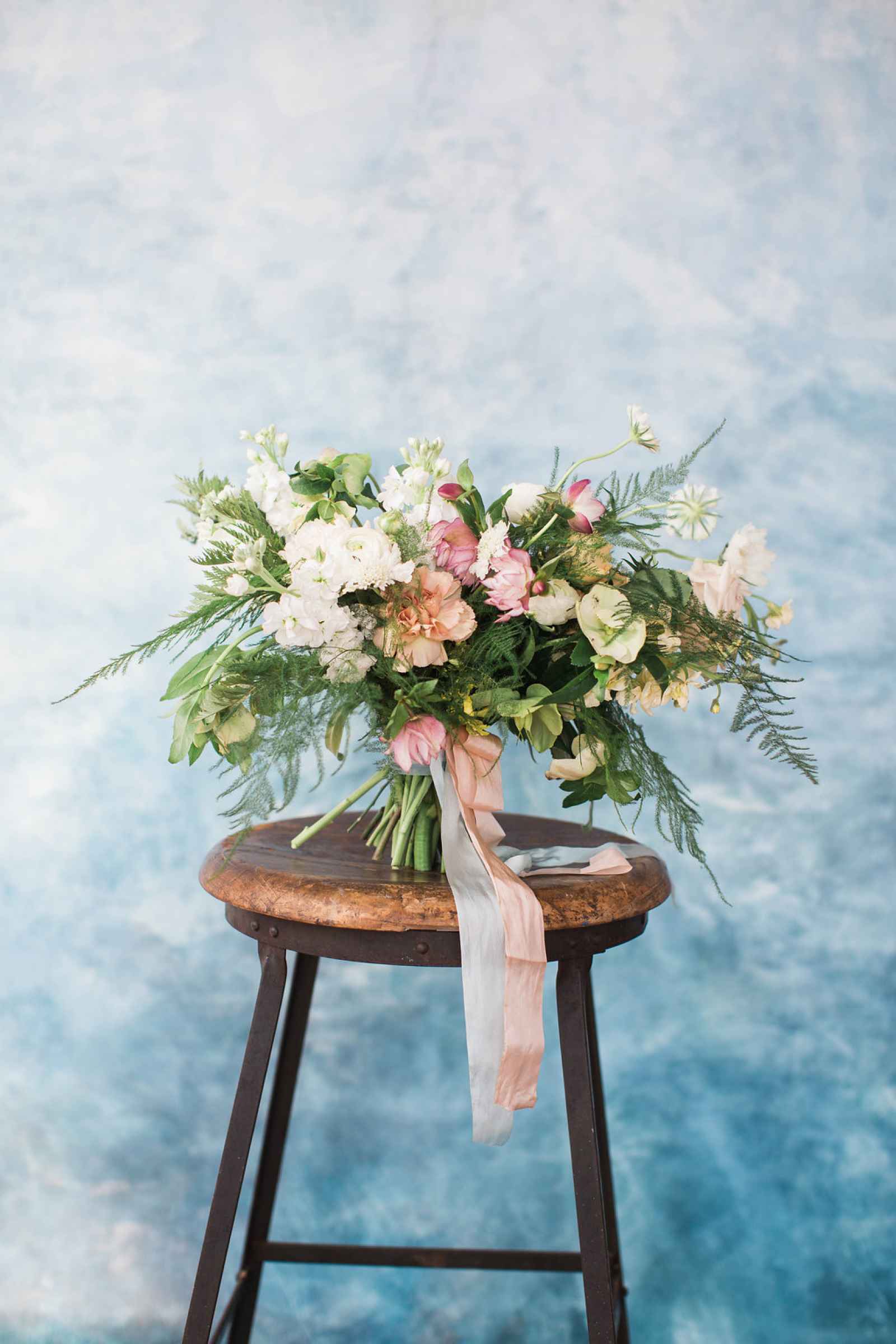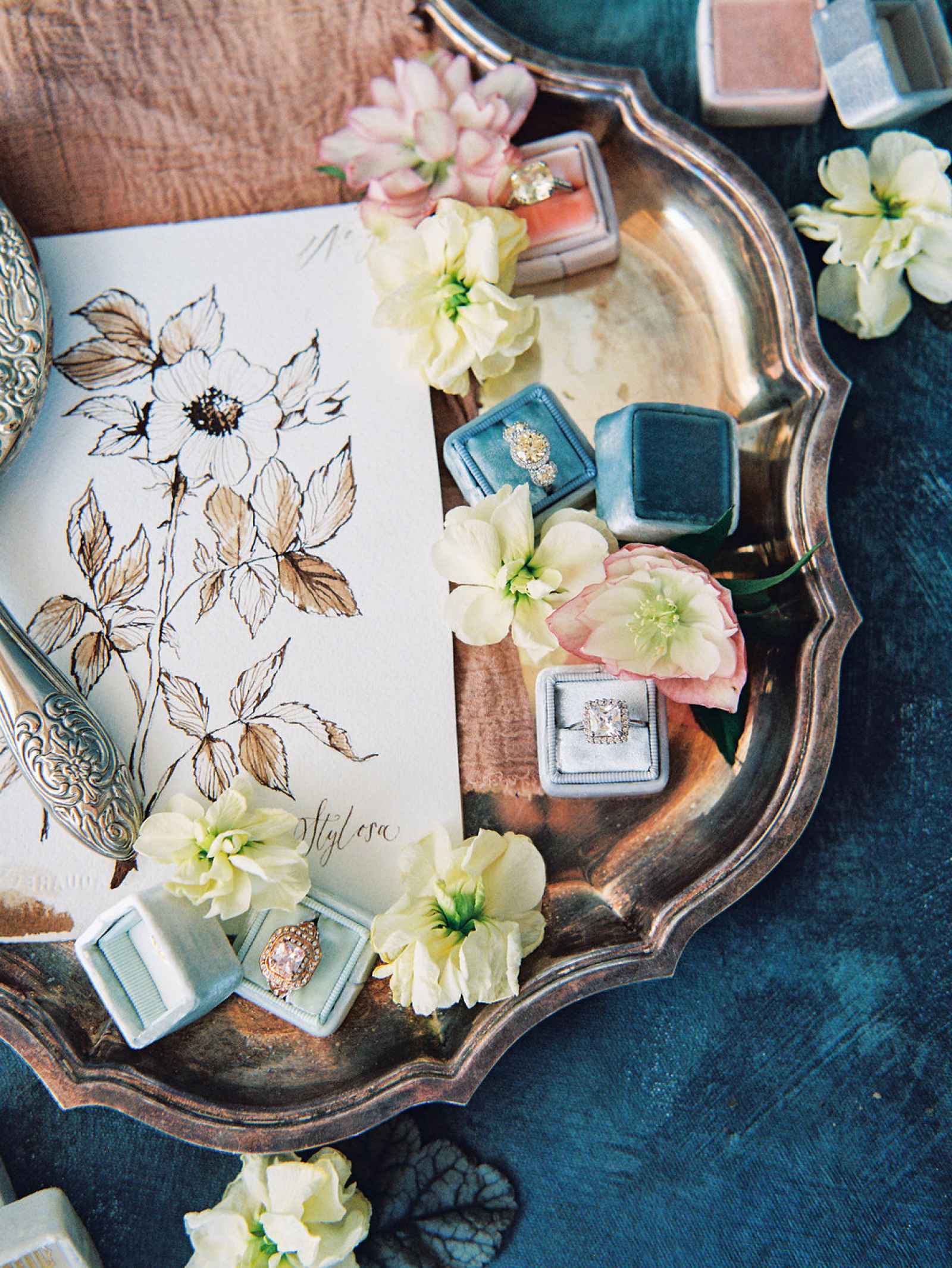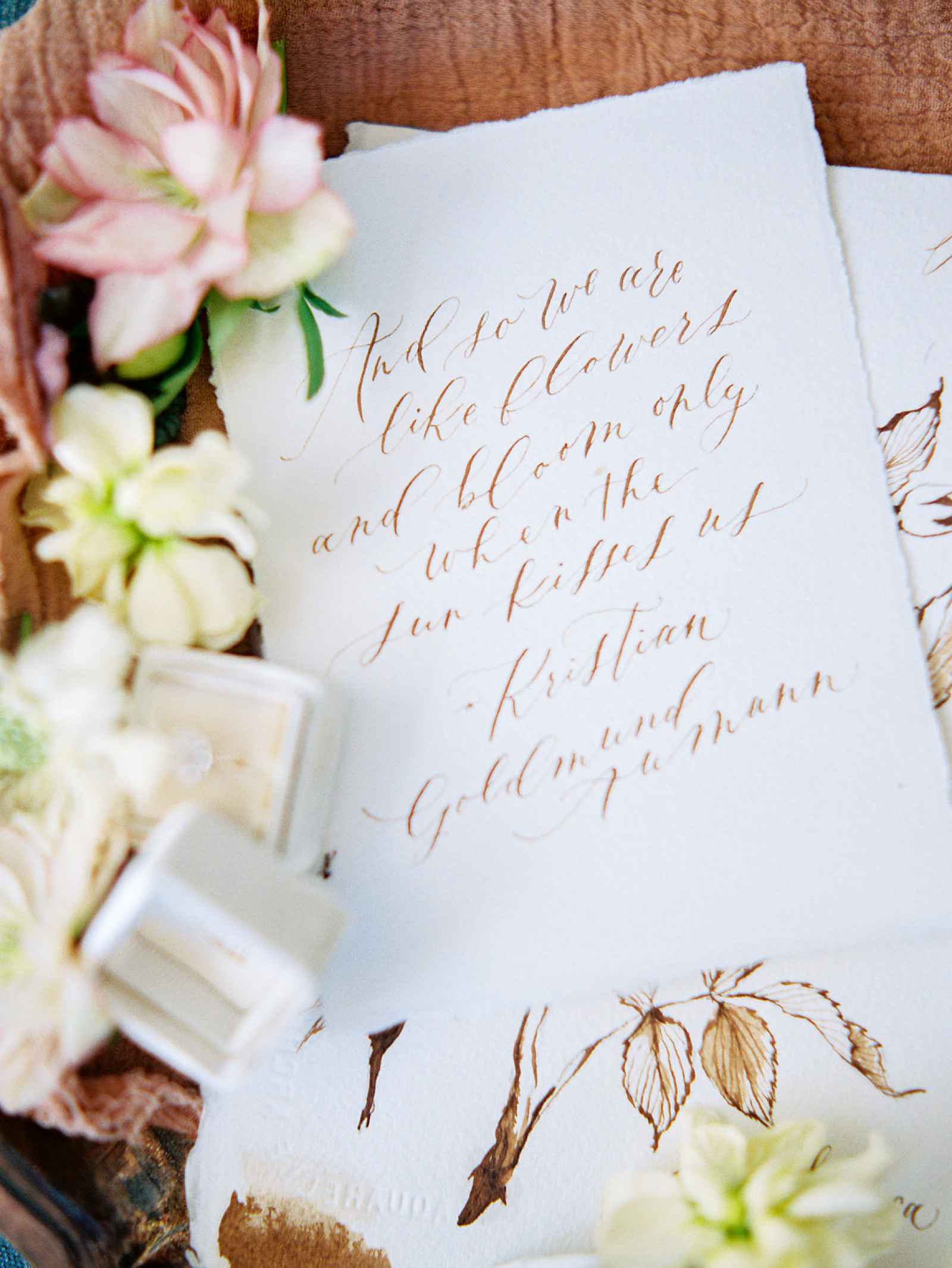 The deconstructed settee helped to shape the overall feel. Shelby says, "We wanted it to seem as though it had been sitting in the abandoned building for years and plants had just grown into the space." Soft blooms and bouquets were added as well. Shelby used hellebores, stock and humble carnation blooms and added in a few ferns to tie in the greenery from the settee.  

The relaxed palette, blue backdrop and the models' neutral looks allowed them to stay very soft and romantic. "Each of our models were asked to bring a bra/panty set or something similar that was pale/neutral colored," Shelby says. "We wanted them to be in something that they felt confident in. From there, Spring Sweet loaned us some accessories, veils, robes, etc. that we layered with what the girls had chosen to wear." Sarah Boucher of Glam by Sarah created loose curls and toped off the neutral makeup with long lashes to complete the romantic, feminine look.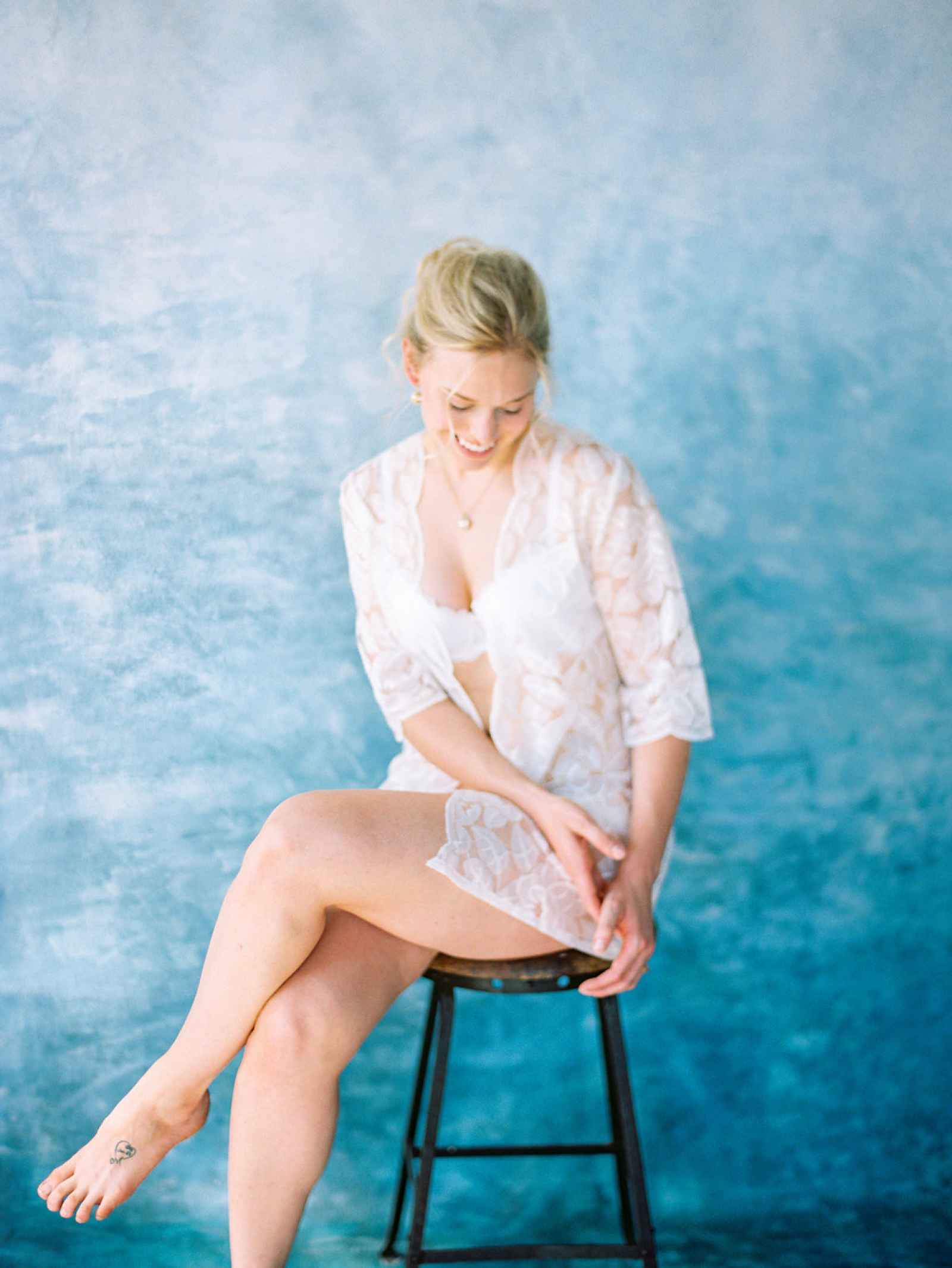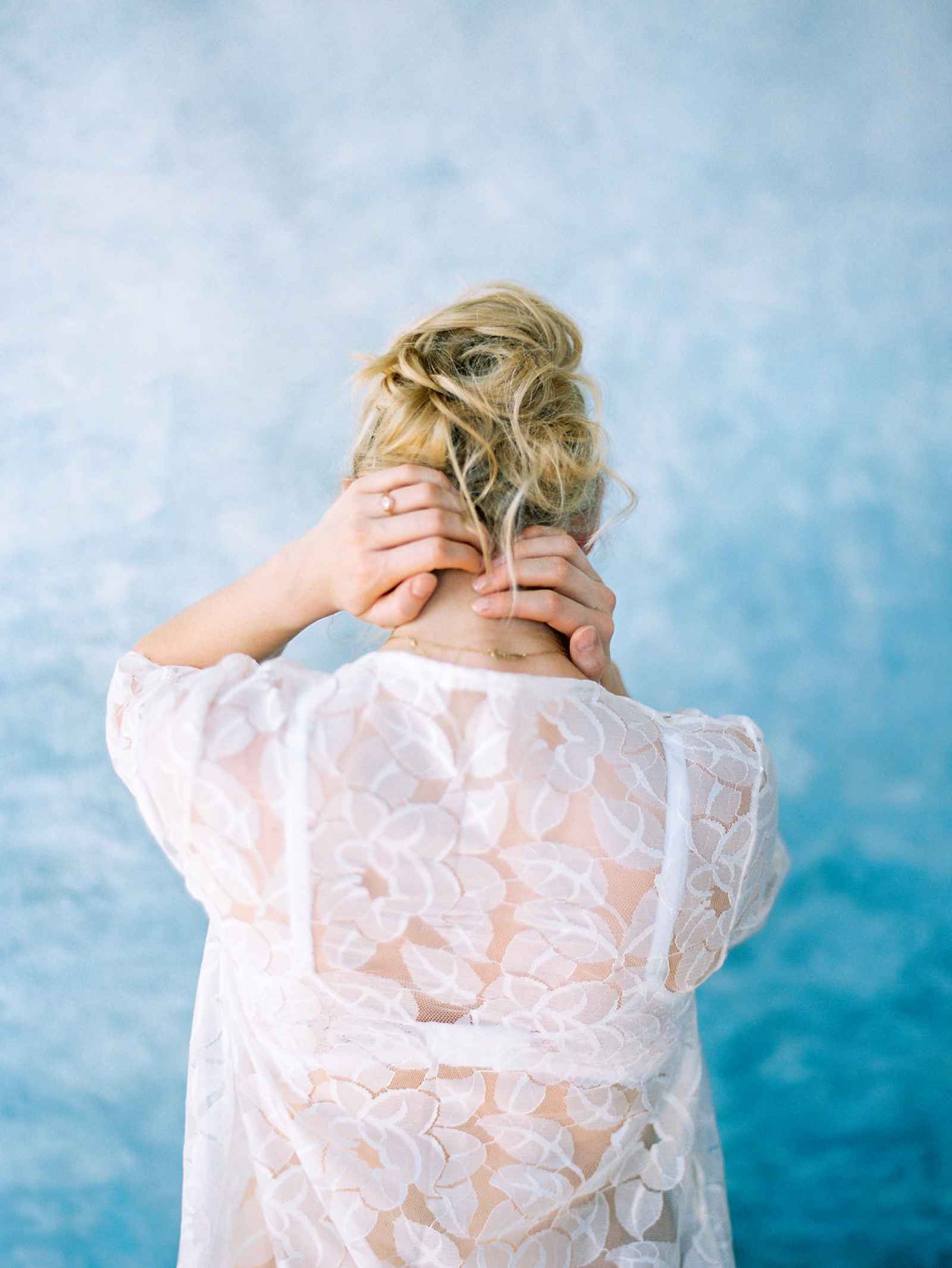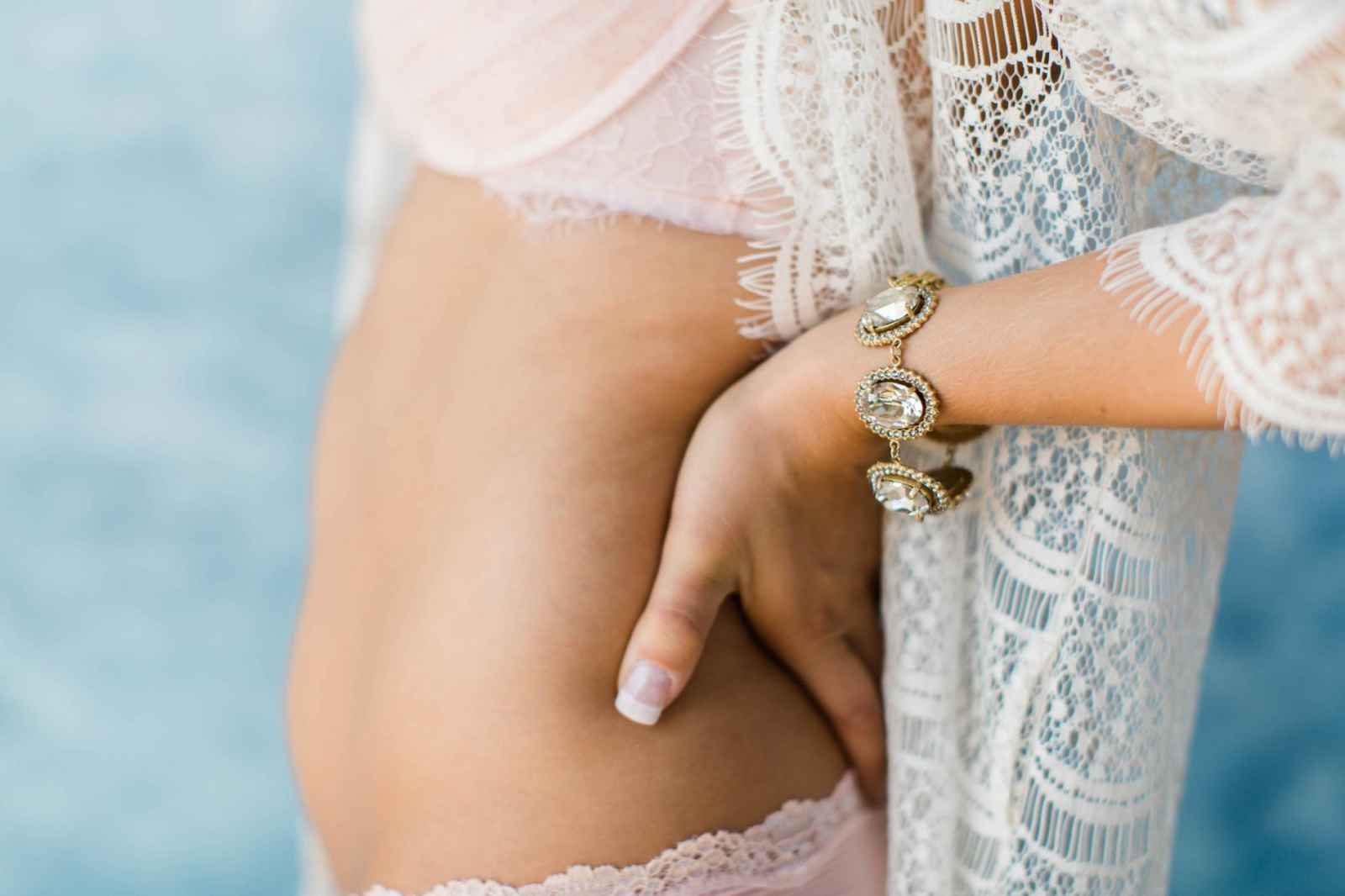 The Sweetest Touch
What's more romantic than good old-fashioned poetry? We love the unique way this team incorporated romantic sayings into their design (we envision the same could be done based on a love letter, beloved card or sentimental piece from the groom). "We sent a couple of poems to Annie of Wildfield Paper Co. and gave her a loose idea of our vision and the florals we would be using," Shelby explains. "From there, she sent us some beautiful prints and calligraphy."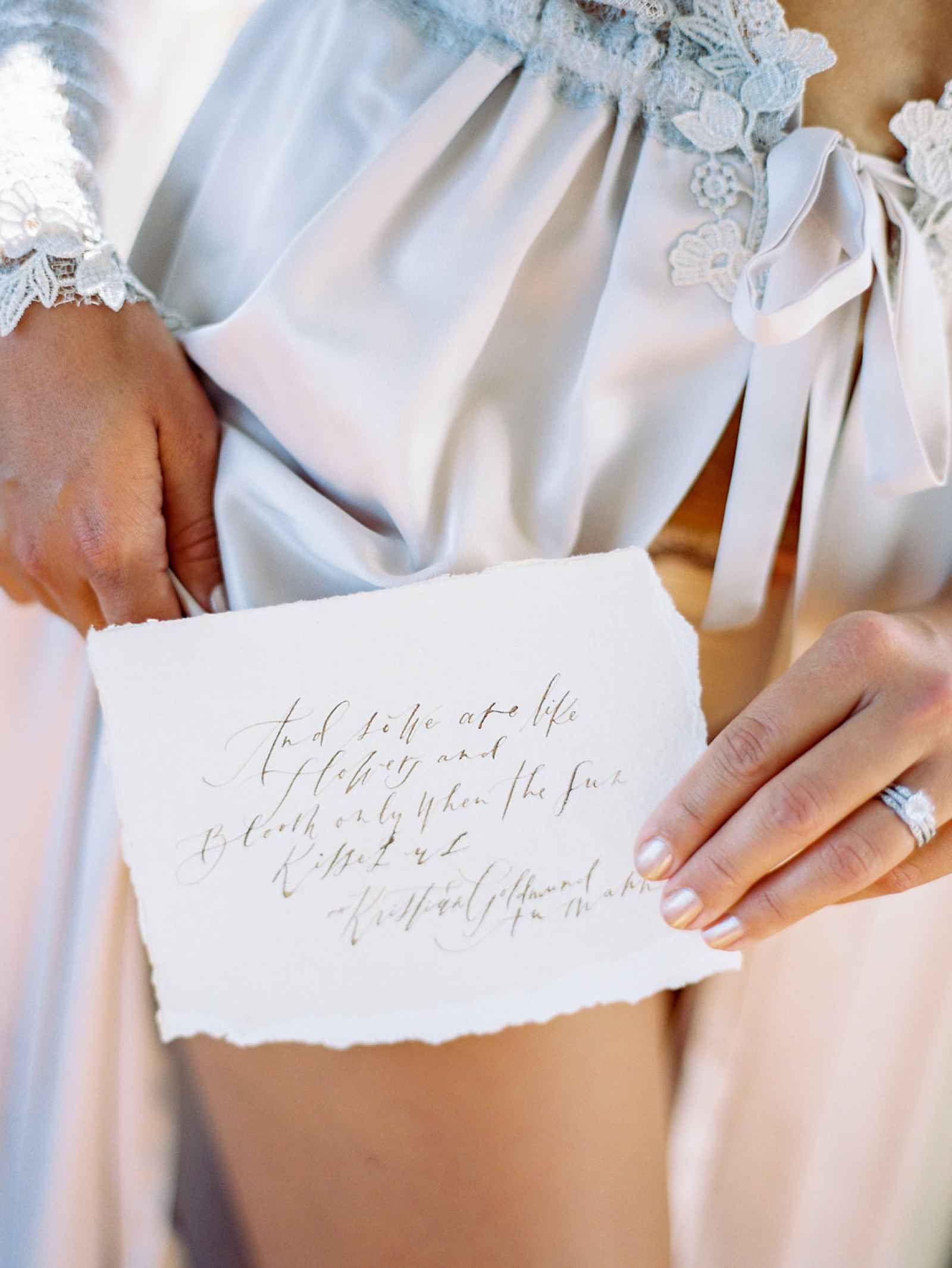 are you a bride-to-be?
Obsess and plan with us on weddingday-online.com. Let's get started!

are you a wedding extraordinaire?
Join WeddingDay Magazine in inspiring brides by partnering with us! See how here.