Let's be honest, the majority of engaged couples select or book their florist six to eight months prior to their wedding. Together as a couple, you have made so many decisions up until now, from your attire and photographer to your venue and caterers. At this point, if you are stuck or are uncertain on what step to take further for your flowers and decor, then this article is for you! We hope to help you solve your decor and flower dilemma.

What is your wedding inspiration?
As a couple, what are you drawn to? Have you already found imagery or ideas for your wedding? If yes, then great! If no, then no worries! Start with searching topics or hobbies you are both interested in or ideas for decor for the type of venue you have. For instance, is your venue a modern ballroom or restored barn? Can you heighten the style or design concept around your venue? That could help decipher what step to take or discover what style you are drawn to. Obviously, your venue inspired you for your celebration and drew you in to book it, so use that for inspiration!
Budgeting
In the beginning phase, if you decide on a budget you need to stick to it because it is much easier to see what your parameters are. When deciding on your budget, be realistic as to how much you can afford or what you want to do to jazz up or transform a place. Large transformations can take a hefty budget to do so! So, know what you are asking a florist or event designer for or what you are getting yourself into. One can dream of an amazing flower wall or flower chandeliers, but it won't be at a small price. So, be honest with yourself and your florist on what you can spend and what you are able to do. Then, your floral and event designer can tell you what their services and fees are, and, from there, you can decide for yourself if a florist or D.I.Y.-ing is best for you.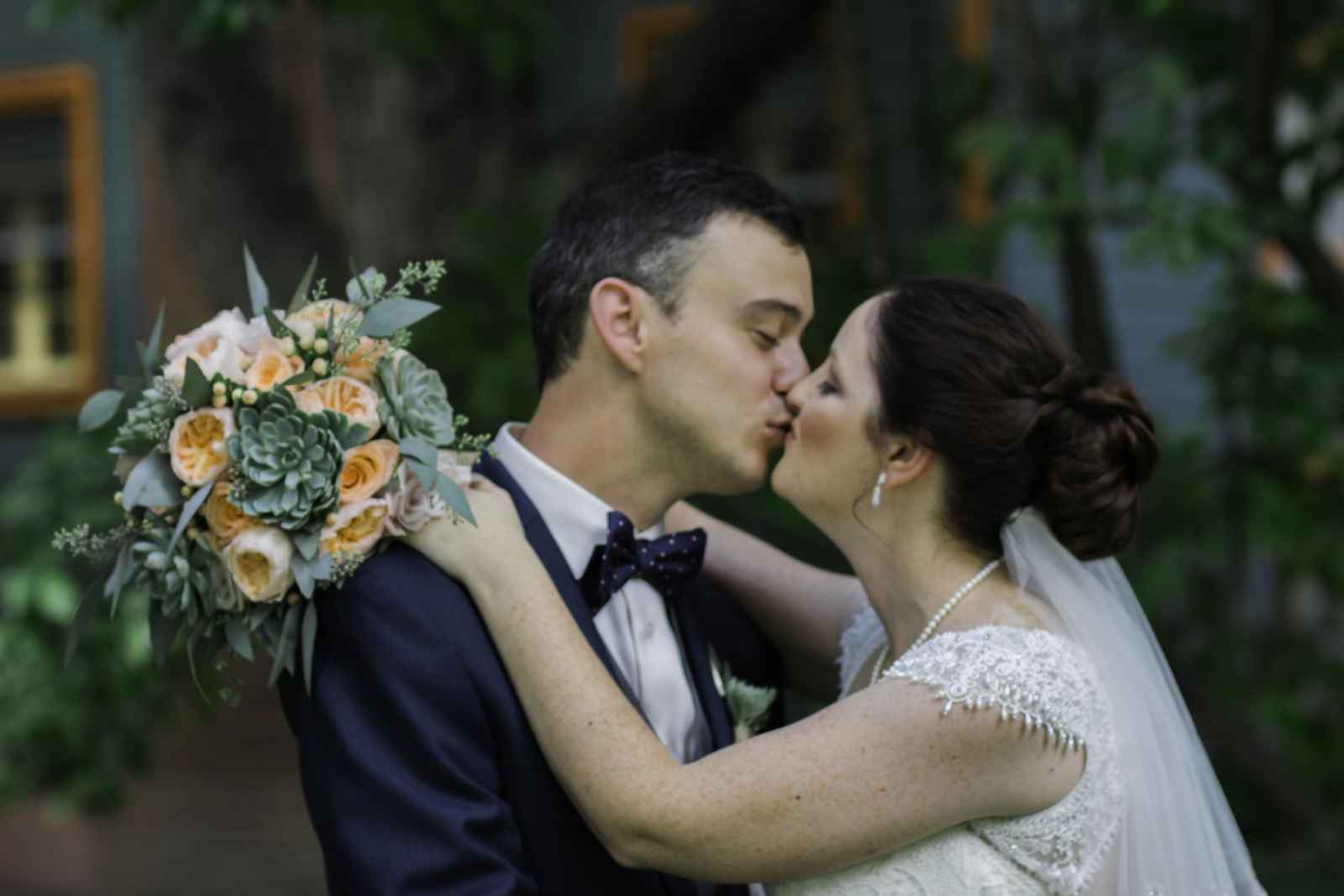 Colors
The simplest question that comes to mind is what colors are your favorite? Or what colors are you already using in your stationery and invitations? What colors are the bridal and groomsmen party wearing? Don't be afraid of a pop of color to stand out more! However, simple white flowers for your wedding is classic and you can never go wrong with being classic. What is the current floral trend? Is trendy for you? Do you like the Pantone Color of the Year (it is Greenery this year!)? These are all great questions to ask and brainstorm together, as a couple.
Season
This question can tie in with color as well. Do you want pastels for the spring? Bright and bold colors for summer? The color of turned leaves in the fall? White or evergreens for winter? Also, ask your local florist or flower farmer what flowers are seasonally available that time of year. For instance, nothing is lovelier than freshly harvested peonies and dahlias that you can find in the early or late summer. Seasonal product that you are drawn to can help you decide which florals and botanicals you may want to use.
Know what's most important
Do you care most about your personal flowers? When you think about it, that is what will be seen most in your pictures. So, that could be where you start! Think about what you want to carry and hold for flowers and how your bridesmaids' flowers can complement you. What flowers does your soon-to-be husband like and what does he want to wear for a boutonniere? What do you two see the groomsmen wearing as boutonnieres to complement the bridesmaids' bouquets? What would you like to see for the remaining family members and honored guests who will be getting corsages and boutonnieres? Do you want a neutral color to complement anything they choose to wear? Are ceremony flowers a must? Or do you want all the focus to be in the reception florals and decor to truly create a unique atmosphere and experience? Prioritize what means the most to you! So, when budget comes into question, you already know what is at the top of your list and what you can part with, if you must.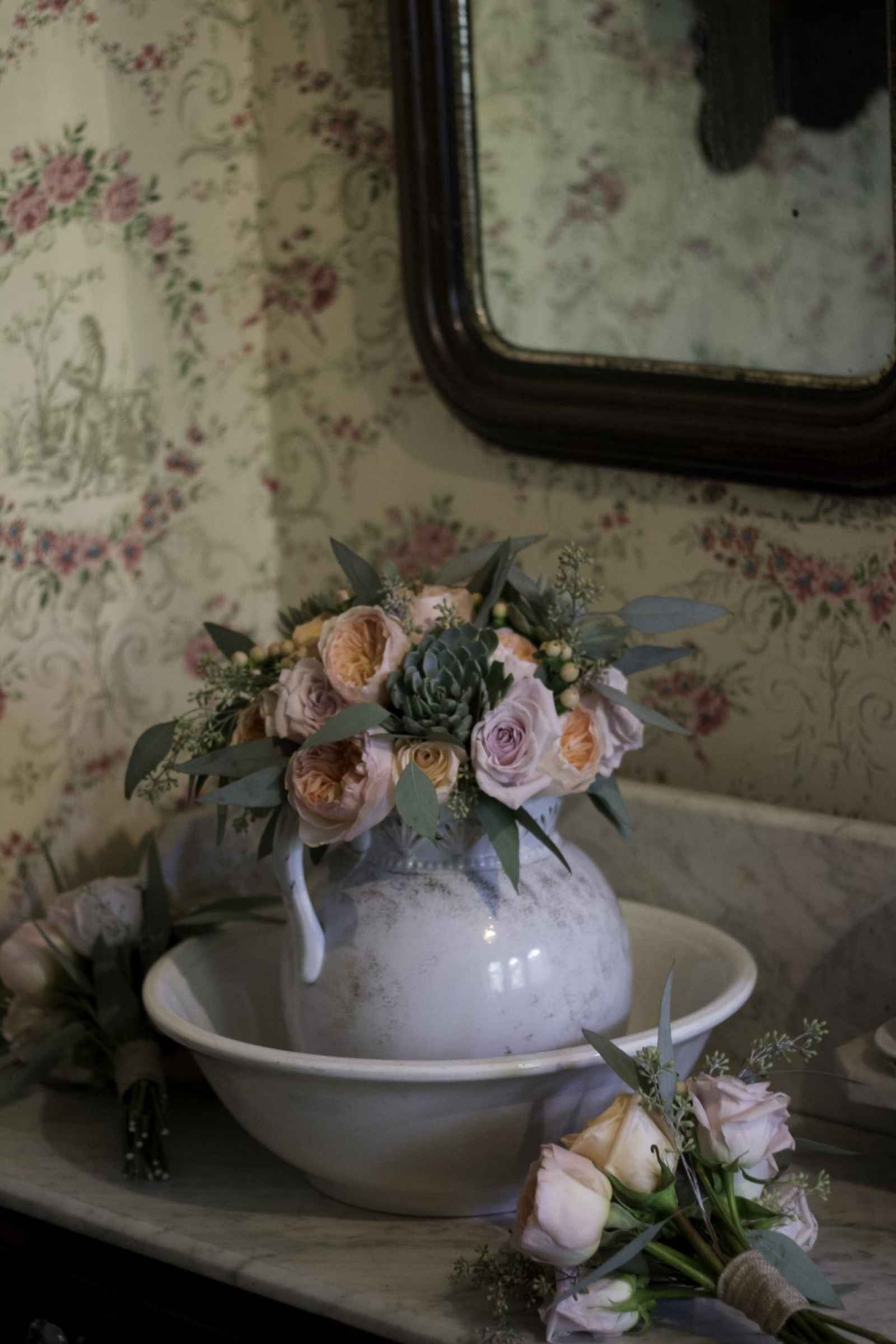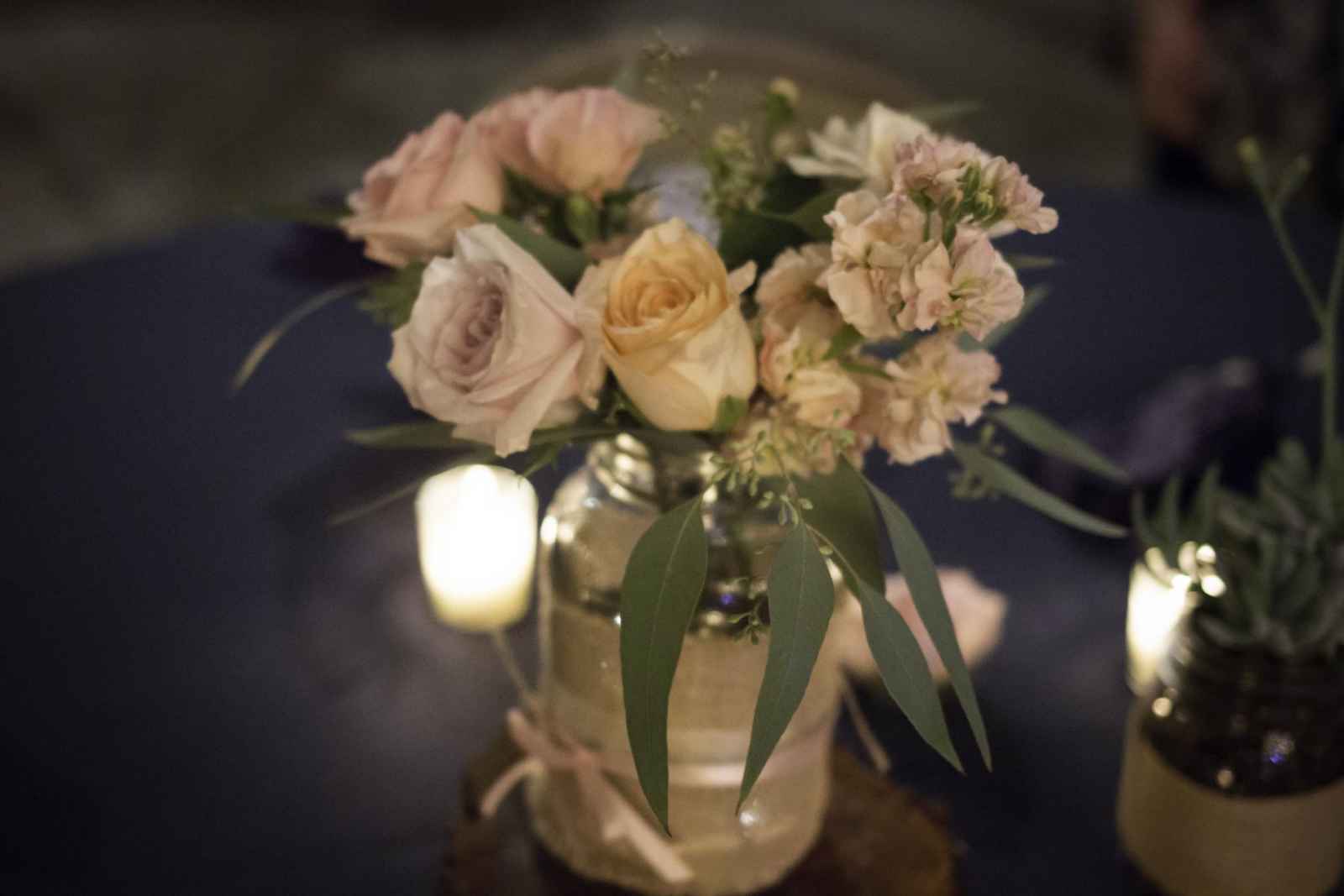 Where do you want to incorporate and use flowers?
Think about your ceremony and reception locations. Are there specific areas where you just have to have flowers? Not sure? Perhaps your ceremony with focal flowers is an important area to mark with florals? Or do you really want your centerpieces to be show stoppers as in large, elevated designs? Or are you in a more organic setting with a trellis that can be decorated? With pleasing, yet simple, garlands along the table for the reception? Make a list of these areas where flowers will stand out and make the most for your event!

After reading all these questions, I want you and your partner to brainstorm and jot down what comes to mind. Think of it as a fun couples' activity! Then, from there, reach out to a floral and event design professional to see how they can take your personality and style and incorporate it into your flowers and decor because that is truly the most important! You want your guests to see YOU in every detail!
 
*****
 
"Fleurology Designs was created from my love and passion for flowers and botanicals. My infatuation with flowers began as early as when I could walk. My family has always had a love for nature, gardening and agriculture so, naturally, I have had florals influencing my life. After 10 years of being in the floral and event industry and with support from my loved ones, Fleurology Designs was created in May of 2016. My goal is to push floral boundaries and create new and inspiring concepts. As a flower obsessor, I love to study, analyze and experiment with flowers, foliages and plants which, to me summarized, was Floral Biology. I wanted to create a word that meant Floral Biology and this is how the fruition of fleurology was created! My mission is to spread the love, joy and education of flowers and botanicals to every client or person I meet!" ~Alyssa Ferguson CF
are you a bride-to-be?
We'd love to plan with you on weddingday-online.com. Let's get started!
 
are you a wedding extraordinaire?
Join WeddingDay Magazine in inspiring brides by partnering with us! See how here.
Blog Sponsored By
Related Blogs