As a photographer, my number one goal is to serve my clients well. Yes, the majority of this falls within capturing extraordinary images, but another large part of my job is to do everything within my power to help my brides enjoy a stress-free wedding day!
In my experience, the most stressful part of the day is often the "getting ready" portion. Everything is getting started, and it can seem like so much has to be done still. More than likely, you'll be feeling #allthefeels -- and typically it doesn't even start to feel real until your photographer shows up and starts capturing the day.
But the beautiful thing is that it doesn't have to be that way! In fact, I'll let you in on a little secret I share with all of my brides. After all, the number one way to avoid stress at the start of your day is actually quite simple.
Are you ready for it?
Be organized.
The more organized and prepared you are beforehand, the more relaxed and at ease you can be the day of, so that the only thing you need to think about is the fact that the day you've been waiting your whole life for is finally here!
One way I help my brides prepare for this portion of the day is by creating a must-have checklist for the detail photos. No more running around like a crazy person trying to find all the pieces you've painstakingly debated and chosen for your wedding day—instead, you can have everything right in one place for your photographer to get started on right away!
After all, detail images are not just "pretty photos"—they are part of what makes your wedding story yours. And, the more organized you can make this part of the day, the more quickly your photographer can get to photographing other important things, too!
 



All Three Rings!
Traditionally, the best man has wedding band duty before the ceremony, but I love shooting all three rings at the same time as the other detail shots to create a consistent look for your gallery and album. Thinking about all the stories and memories those bands will witness makes my heart smile, and it is such an honor to document them as one piece!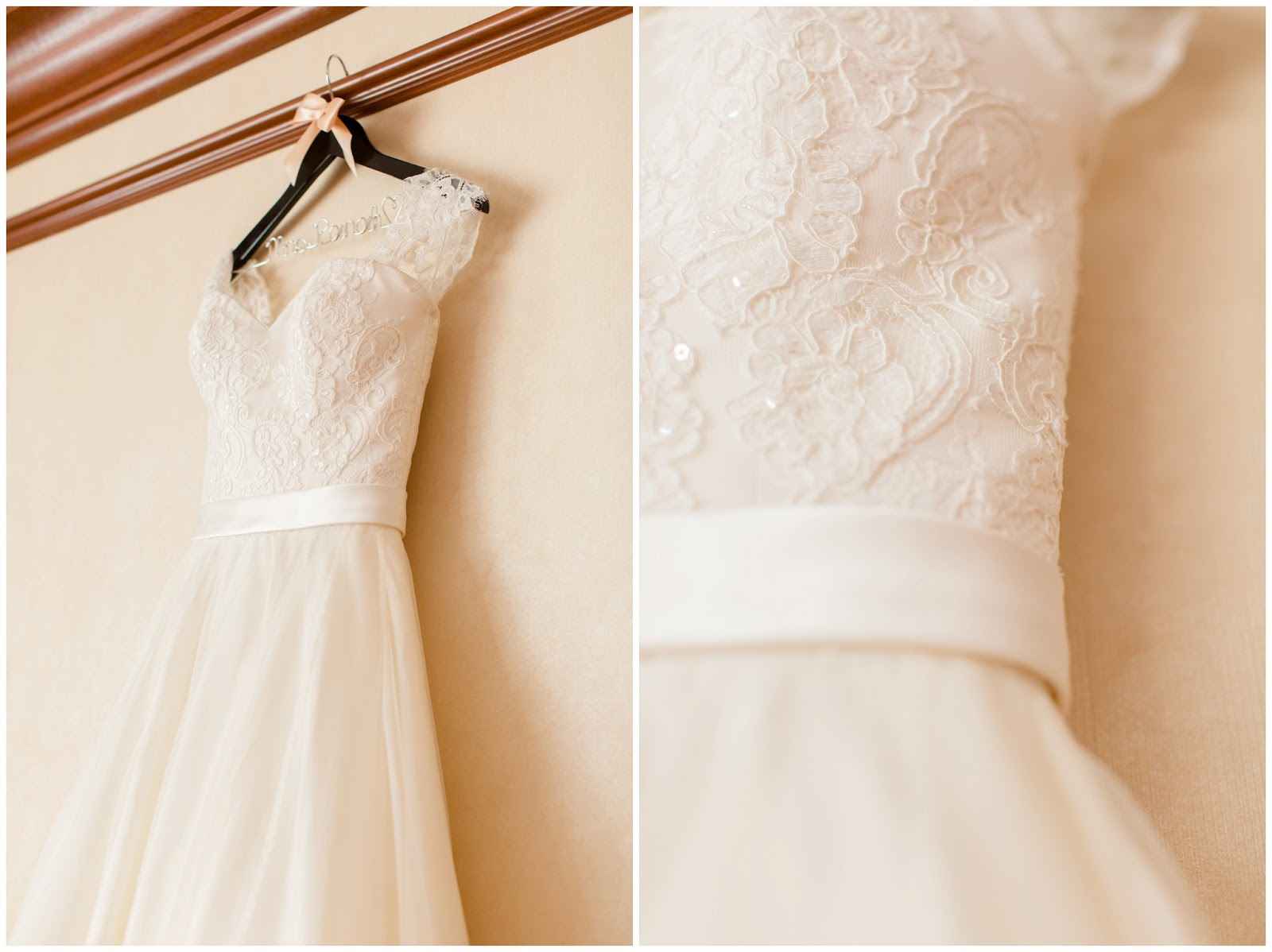 Your Dress AND Veil
While most brides plan for images of their dress, I love when they have their veil ready to go when I arrive, too! I often use the veil to create depth and layers for the detail pictures (like in the shoe image below!). A few tips...remember to take off all the tags before I arrive, so that we don't have to miss out on any shooting time. It also helps to have both items steamed and ready to go, as wrinkles can be distracting in photos.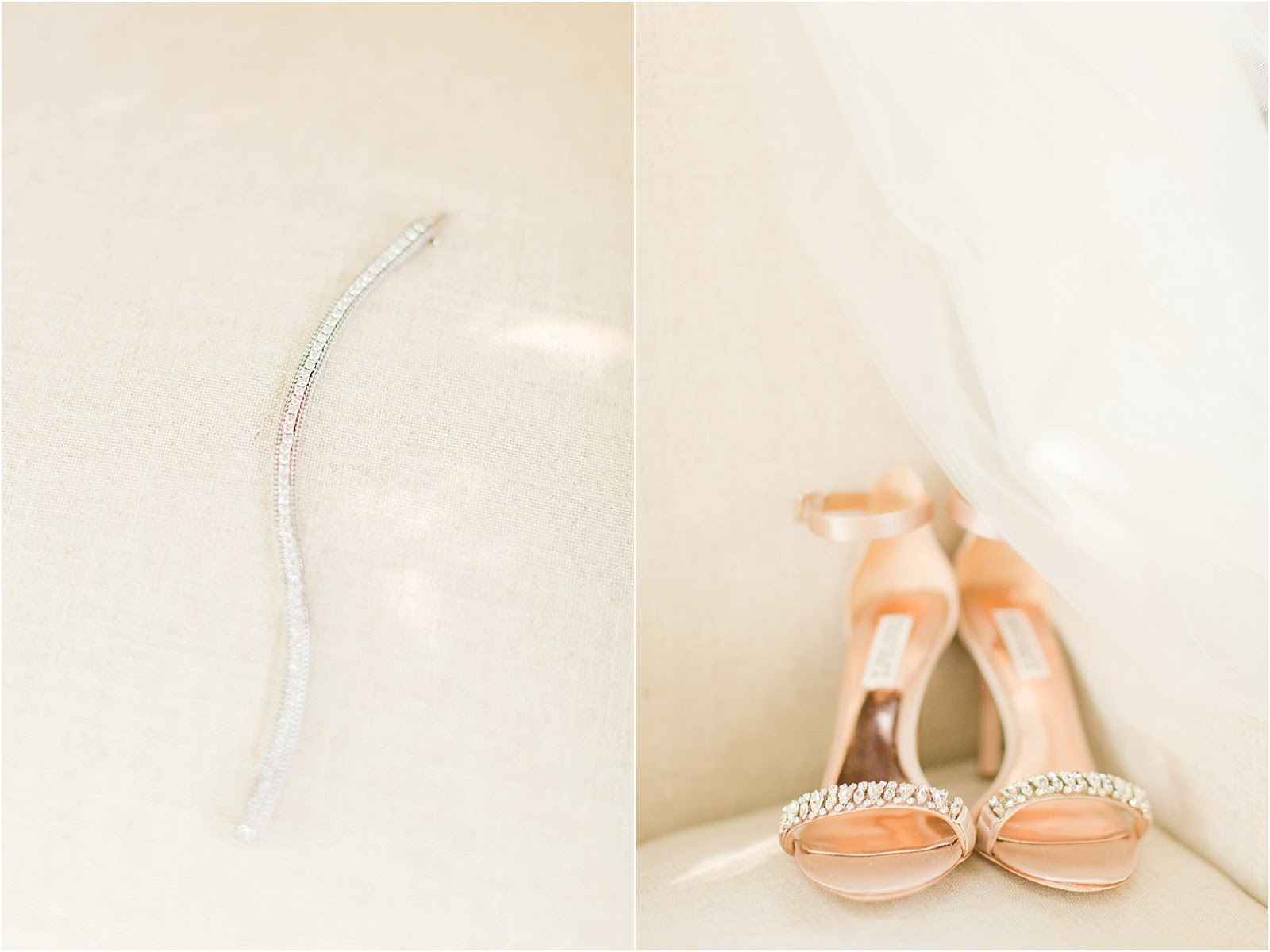 Any Wedding Jewelry you will be wearing
Another detail that often gets overlooked is jewelry! I love taking individual photos of each item and using them in larger pictures, too. Whether it's your grandmother's pearls, earrings gifted to you by your almost-husband, your mom's bracelet she wore on her wedding day, or something new just for you, it's a piece that now has such meaning to your family!
 
Your Wedding Shoes
...preferably with the sticker already taken off the bottom! :) I also recommend waiting until after these photos to put in any arch support or no-slide stickers.  
 

A copy of your wedding stationery (and envelope, if possible!)
I love using your invitation to really tie everything together. Plus, it makes the perfect backdrop! This is something I didn't start photographing until the past year or so, and I am so glad I've added it to my list of recommendations. After all, your invitations are the first impression your guests have of your wedding day, and it's important to document that, too!



Your bouquet
I adore when my brides have their flowers delivered to the getting ready location. Not only does it mean you will have your bouquet for your first look (#allthehearteyes), but it also lets me capture your color scheme even more in your detail photos! Plus, there is just something about rings and fluffy flowers that just feels right, ya know?? :)
I also love using spare stems or leftover pieces to add texture to detail photos. In the photo below, my bride's florist was at the venue at the same time I was, and I just asked him if I could borrow a few leftover pieces. Greenery adds so much life to these kind of photos, so it never hurts to run it by your florist and ask for the scraps!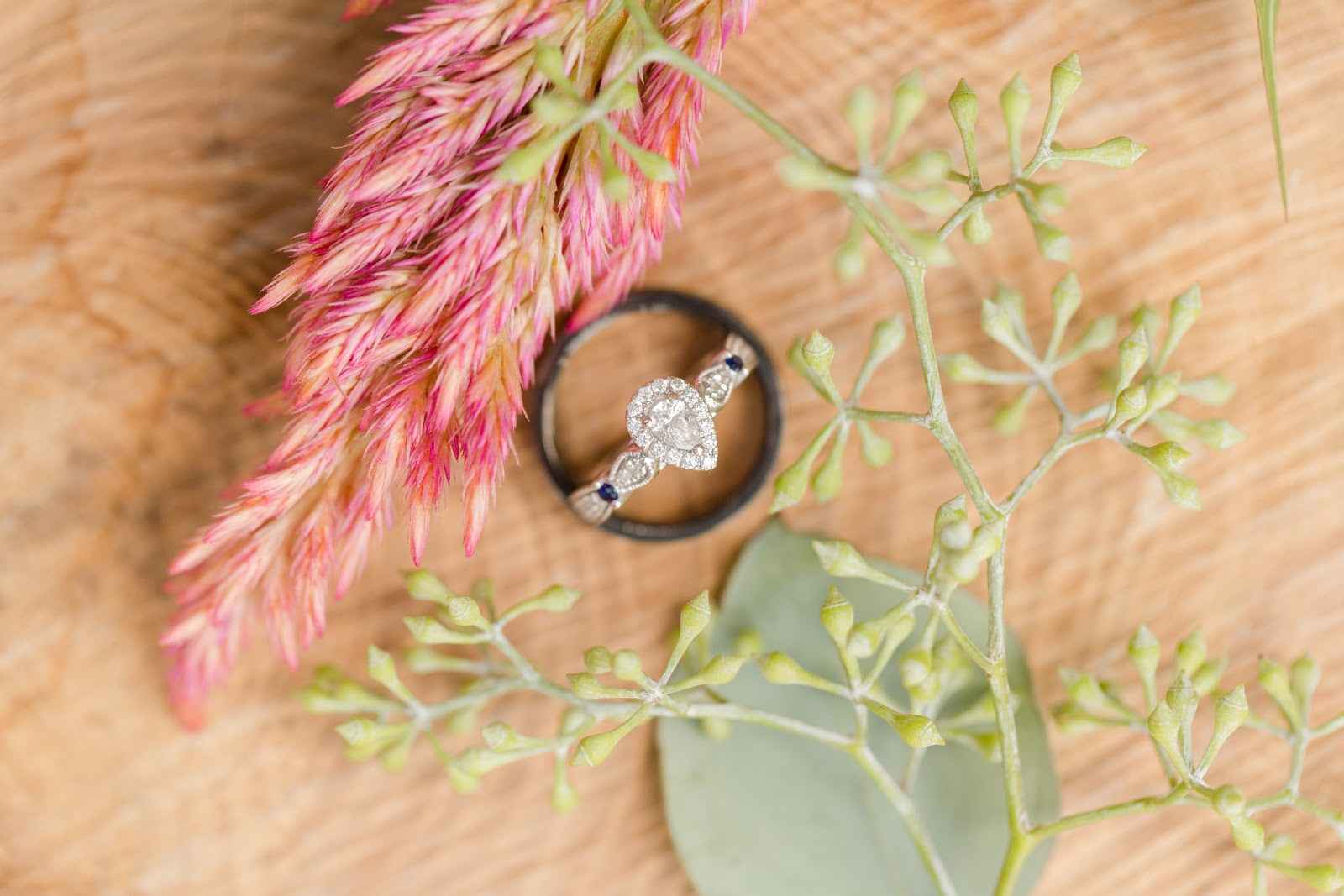 Last but not leasT, any other significant details or family heirlooms!
Any D.I.Y. objects or items that have personal meaning are great to include in this section. It could be a fun ring box, your perfume, a clutch, your something-old, something-new, something-borrowed, something-blue, or a special handkerchief.
Again, I think there is so much value to photographing the details you've painstakingly debated and chosen on your wedding day. They're not just "pretty photos"—they are part of what makes your wedding story yours, and they matter.
I hope this list was helpful in thinking of items you'd like photographed for the "getting ready" portion of your day! Comment below with any other items or ideas you may have—I look forward to hearing from you!
 
*****
Sami is an Indianapolis-based photographer for brides, babies, & small businesses.
 
are you a bride-to-be?
We'd love to plan with you on weddingday-online.com. Let's get started!
 
are you a wedding extraordinaire?
Join WeddingDay Magazine in inspiring brides by partnering with us! See how here.