The world of bridal beauty can seem a bit overwhelming at first and many aren't even sure where to start. After 15 years in the bridal beauty industry, I think there are five key elements when choosing the team that is right for you.
1. Recommendations
Ask your wedding vendors, especially your planner and photographer, who they like to refer their clients to. Lots of planners have a list of preferred vendors that they have worked with numerous times that have consistently proven themselves to be reliable. Cassie Conforti of Conforti Photography says "I choose vendors who I know will give my brides a high-end, professional experience, as well as someone who I enjoy working with. I only recommend those I think will help my client achieve the creative vision they have for their wedding." Sarah Agee of Plum and Poppy Weddings says, "I always try to find out what my bride is looking for first in a vendor, and then I'll recommend someone that I trust that is specifically suited to meet their individual needs."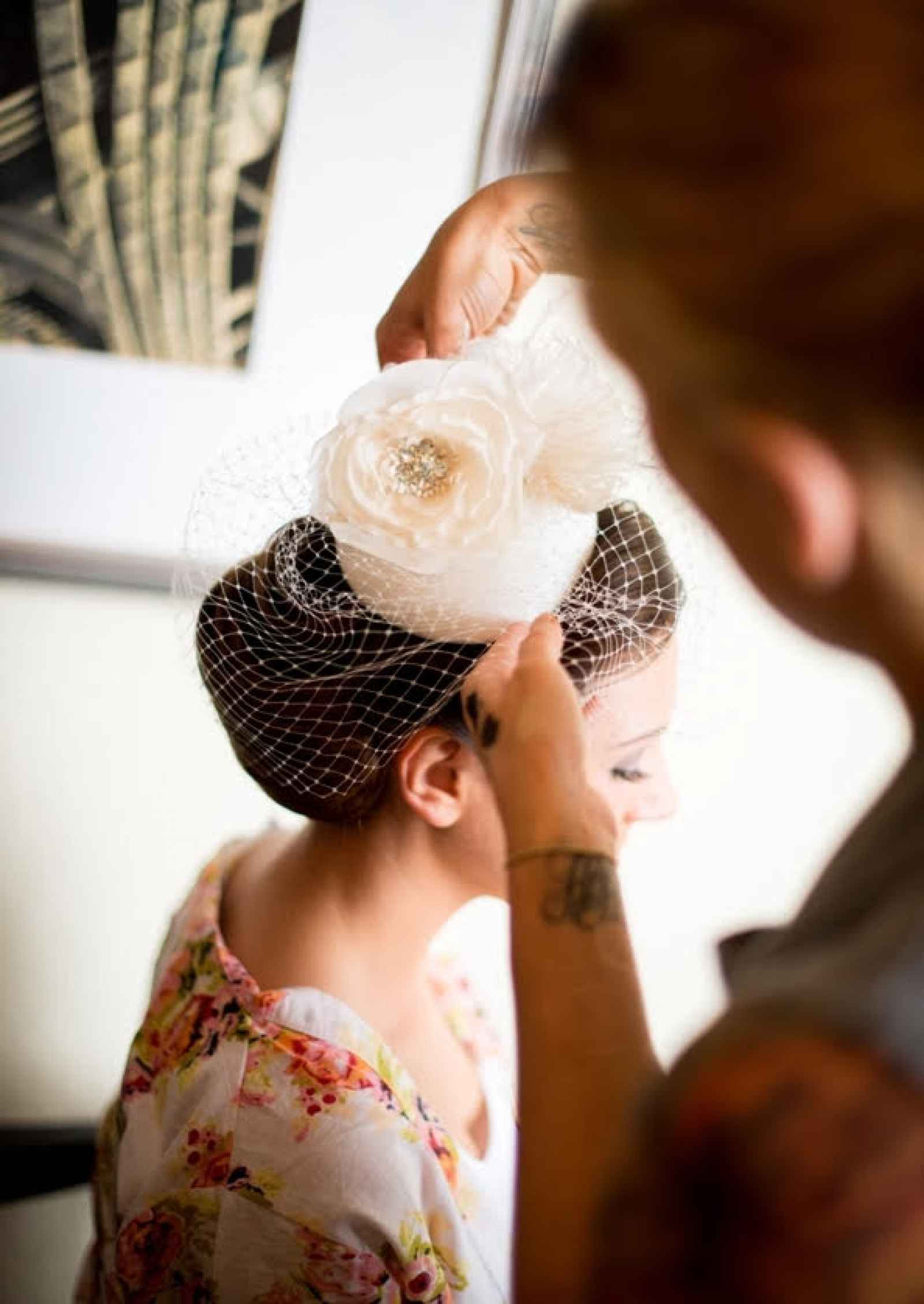 2. Do Your Research (aka Some Light Stalking)
A successful bridal beauty team should have a social media presence which makes it easier for you, as a prospective client, to discover more about them and their style. If you're seeing only selfies, heavily filtered photos, or just one style of makeup, take note. Just because a person is able to apply makeup on themselves, that in no way measures their ability to apply makeup on others. A professional makeup artist and stylist should have a diverse portfolio and be able to cater to a variety of faces and styles. Selecting an artist or stylist that has a strong portfolio in weddings typically means they are well versed in the delicate logistics that accompany a wedding morning. Frequently, hair and makeup artists are blamed for botched timelines, and most often it is due to lack of experience. Reviews from past clients, a comprehensive, professional website and a strong portfolio in the style that you are looking for are just a few of the key elements you will want to look for when narrowing down your search.
3. Don't Bargain Basement
Weddings are expensive. With the average cost of $35,000 in the United States, it's no wonder that brides are constantly on the look out for ways to keep their wedding on budget. While there are licensed professional artists and stylists out there who are more budget-friendly, your wedding photos are forever, and how you look in them is forever as well. Any bride that has had the misfortune of hating their wedding day hair and makeup would tell you that hindsight is 20/20 and there was no amount they wouldn't have paid on the day of to have loved the way they looked.
4. Reach Out and Connect
After you've narrowed down your search to a few top contenders, reach out to each prospective vendor. You'll first want to make sure that they are still available on your wedding date. Brides are booking top vendors 12-18 months in advance, so to avoid disappointment, secure your date early! Most artists or stylists require a deposit or retainer to secure your wedding day in their books. If you aren't ready to pull the trigger quite yet, ask for a quick phone consultation. Keep in mind...this person will be with you for the bulk of your wedding morning. You will want to make sure that you and your artist have a good connection and can imagine having their energy as part of your big day. Stylists and artists should be personable and helpful in answering your questions in a timely manner during their normal business hours.
5. Don't Be Afraid To Ask The Dirty Questions
Sanitation and cleanliness on a wedding morning should be a top priority (I truly cannot stress this enough) and you want to make sure that the team you've chosen upholds the same state board regulated sanitation that is required in a salon. Artists should be using new, clean brushes for each client. Makeup brushes cannot be properly cleaned and sanitized between clients, even with the use of alcohol and spot brush cleaners. This is just the bare minimum to ensuring you and your ladies are not being exposed to a contagious illness or dangerous bacteria. Believe me, no one wants pink eye or a staph infection on their honeymoon. Don't be afraid to ask these questions, as your health and the health of your bridesmaids is what is on the line.
Just like the feeling you had when you found THE dress, you should have the feeling when you discover THE hair and makeup artist for you. A sense of relief and excitement should wash over you after you've selected the team that is right for you and your big day. By taking care when selecting your preferred vendors, you are ensuring a smooth, stress-free morning on one of the most memorable days of your life. Happy planning!
About the Author // Andi Sherman, Something Blue Stylists
Andi, Indiana native and owner of Something Blue Stylists, started her on-location bridal hair and makeup company while living in Southern California in 2006. When Andi and her family moved back to Indiana in 2014, she decided to start a second branch of her company to cater to brides in the Midwest states. Something Blue Stylists has since become one of the top-rated and most sought after bridal hair and makeup companies in Indiana.
are you looking for your beauty squad?
Find your perfect team here!
 
are you a wedding extraordinaire?
Join WeddingDay Magazine in inspiring brides by partnering with us! See how here.