Choosing the right honeymoon destination can be one of the more exciting parts of planning a wedding. However, that doesn't necessarily make it an easy choice. And while exotic locales and far away destinations are certainly alluring, the Midwest is brimming with honeymoon destinations tailored to satisfy many tastes and fit with many seasons. We gathered some great picks to help with your hunt for the perfect destination. Brace yourself...you might just want to pack your bags tonight!
 
Chippewa Hotel Waterfront, Mackinac Island
The Romantic Bride
Mackinac Island, Michigan
If there's a Midwest destination that embodies romance, it's Mackinac Island. From its lovely ambience to the beautiful Michigan weather, you will be smitten with all of the gorgeous scenery and relaxing activities available, not to mention the countless places to stargaze or watch stunning sunsets. Boasting family-owned properties and lodgings in a place where the "clip-clop" of horses can still be heard, you can stay and dine at places like the Hotel Iroquois—complete with a waterfront setting overlooking the Straits of Mackinac and a private sunbathing beach. You can also partake in an incredible wine tasting experience at the Wine Cellar at Goodfellas or a his and hers sauna at a local spa. If that's not enough, a scenic kayak tour, island bike ride or romantic carriage ride is sure to light the flame.
Saugatuck, Michigan
Saugatuck is one quaint coastal town that will charm you from the moment you enter it. With its artsy boutiques, one-of-a-kind shops, friendly faces and a variety of tasty restaurants to choose from—all mixed up with a beachy, lakeside vibe—this town delivers a romantic and vintage atmosphere you're sure to fall in love with. With the nearby beautiful Lake Michigan shoreline to enjoy, you have your choice between different beaches and recreational activities. While lodging options are varied too, imagine a stay in a cozy coastline cottage or at sweet bed and breakfast in town. Wickwood Inn, a boutique hotel, offers old world charm, a peaceful atmosphere and boasts that it's "seeped in romance." Visit sweet spots like The Belvedere Inn & Restaurant, built in 1913, for a lovely dinner for two!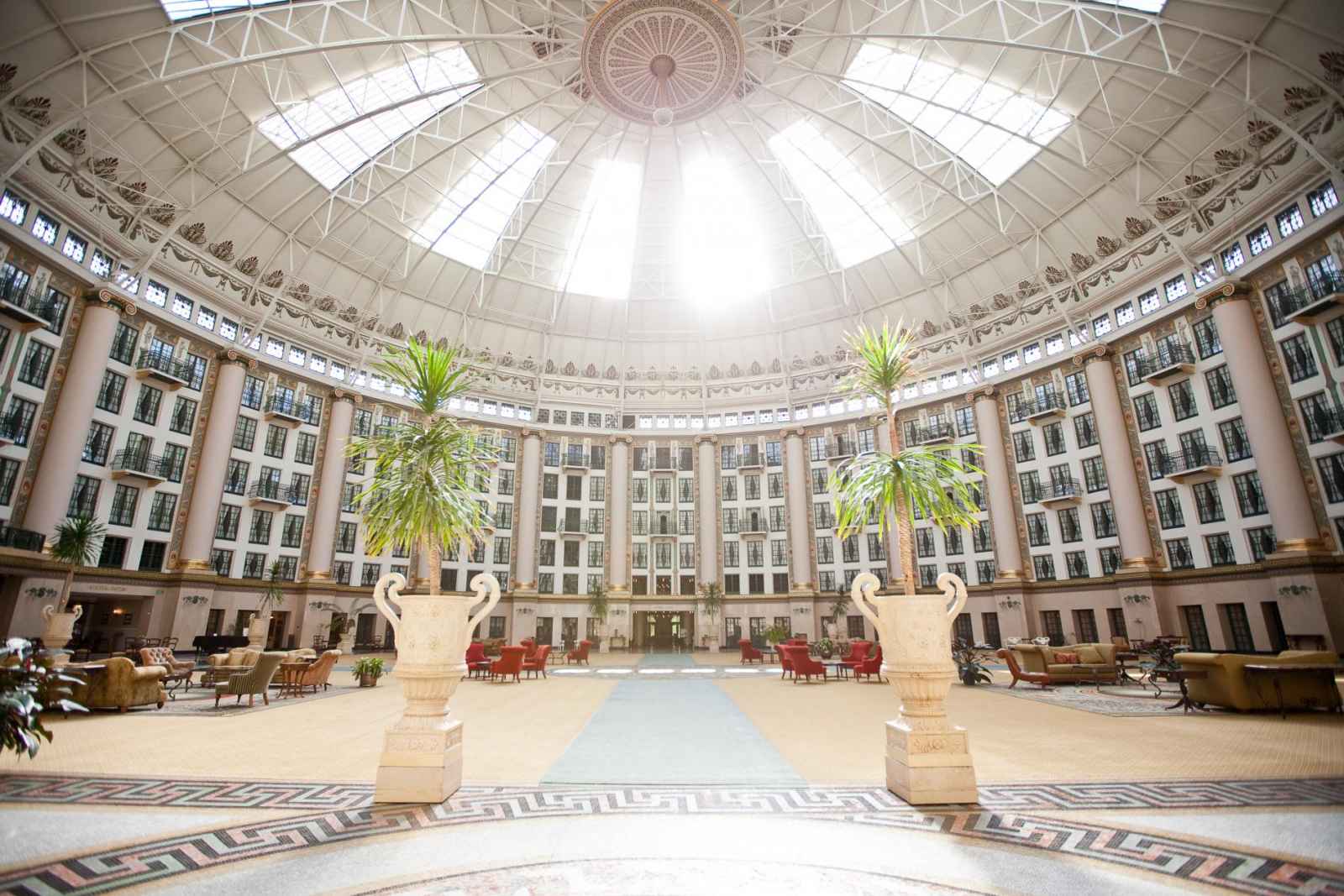 West Badens Springs Hotel, French Lick
French Lick, Indiana
If grand resorts, spas, scenic surroundings or a round of golf sound right up your alley, French Lick, Indiana will leave you feeling pampered and refreshed. Located amongst the gorgeous hills of the Hoosier National Forest, this Southern Indiana town is a unique destination perfect for a honeymoon getaway. The area features its fair dose of charm but also impresses with local luxury resorts full of opulence such as West Baden Hotel and French Lick Springs Hotel. Whether it's fine dining, live music or a couple's massage you desire, you won't be disappointed with the area's many offerings.
Lake Geneva, Wisconsin
Located in Southeastern Wisconsin, Lake Geneva is a city featuring world-class resorts, beachside mansions and impressive rentals. Being a favorite vacation spot for Chicagoans and Wisconsin residents, this has all the ingredients for a special time. Choosing where to stay is half the fun, too as this destination features cozy boutique hotels, cute bed and breakfasts or luxury vacation rentals. If you love water, a boat cruise or boat rental will certainly make for a romantic day on the lake. You can also walk the local trails, spend a day on the beach or at a day spa and just soak in all that the area has to offer by planning an itinerary full of fun and special activities with just you and your new spouse.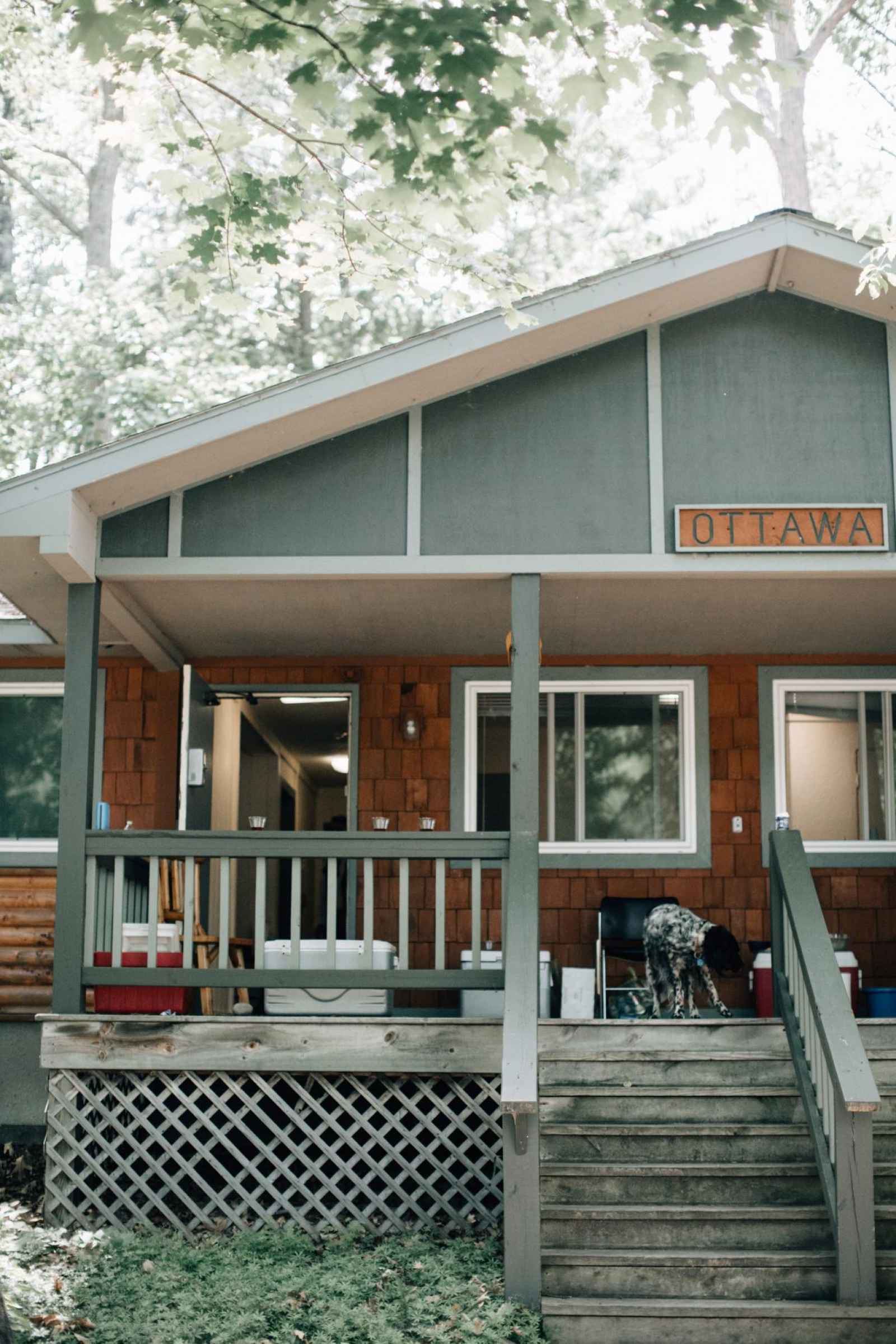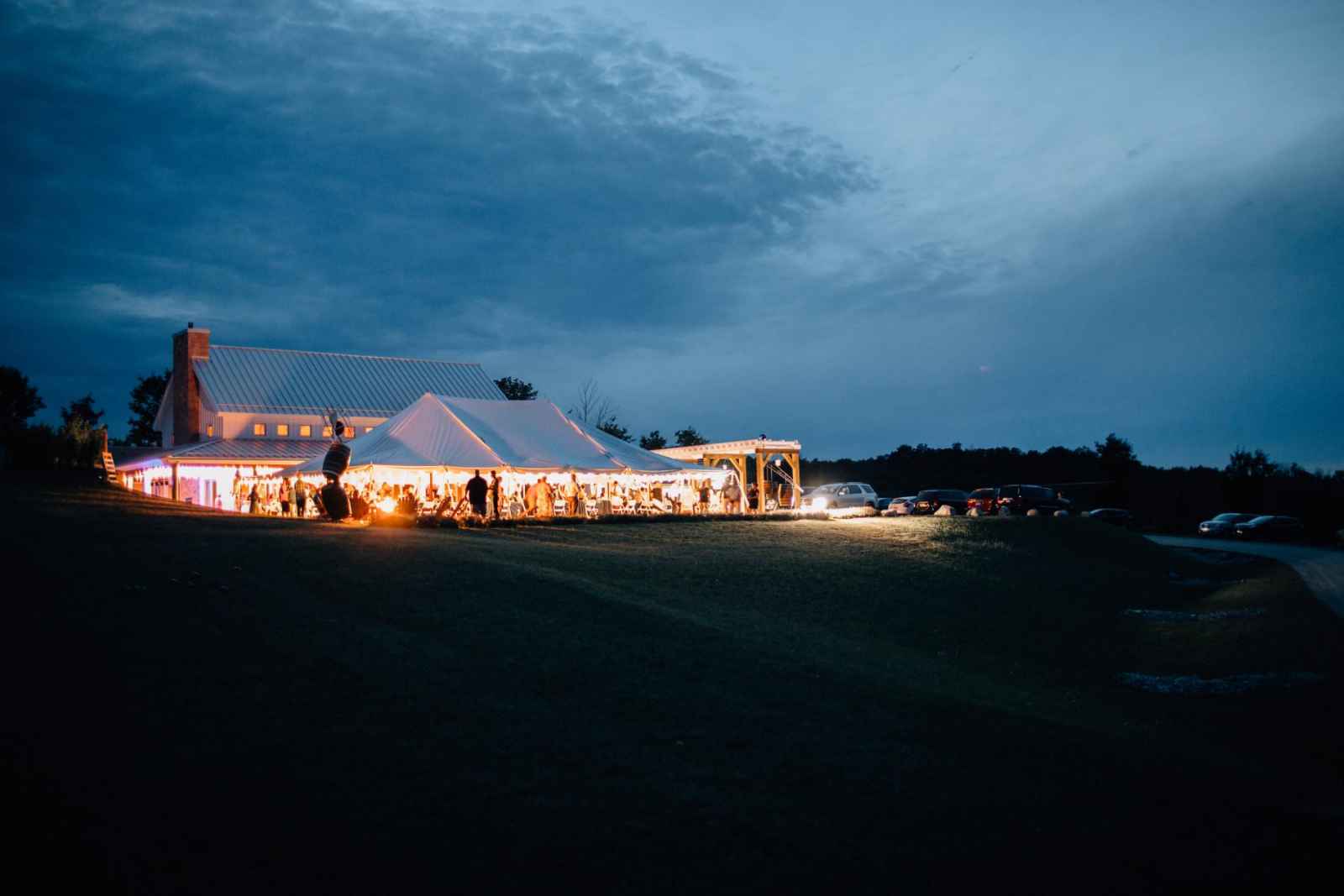 Brengman Brothers Winery, Traverse City

The Outdoorsy Bride
Traverse City, Michigan
Romantic beaches and trails, quaint villages, tons of outdoor activities and a true taste of Michigan is all rolled up into one with Traverse City. No matter what the season may be, it's a true playground for couples who are outdoor adventurers at heart. Boasting 180 miles of beaches, you won't be short of beautiful scenes to take in. A visit to Old Mission Peninsula, for example, will offer wine tasting tours, cherry orchards, places to dine and gorgeous coastline views. If you're looking for even more, visit a local festival, learn to sail, charter a boat or trek secluded trails in the Pere Marquette State Forest.
Wisconsin Dells, Wisconsin
Deemed the waterpark capital of the world, with nearby attractions such as Devil's Lake or Mirror Lake State Park, there is enough available for nature lovers as well. Whether you enjoy fishing, hiking or getting cozy in a luxurious cabin suite, the Dells might be just the place for your honeymoon destination. From touring Lost Canyon to camping or ziplining, skiing or snowboarding, this area offers little to big tastes of adventure. And it isn't short on great honeymoon lodges or resorts, either. You can rest and unwind in a place like Cliffside Resort & Suites, nestled above Lake Delton.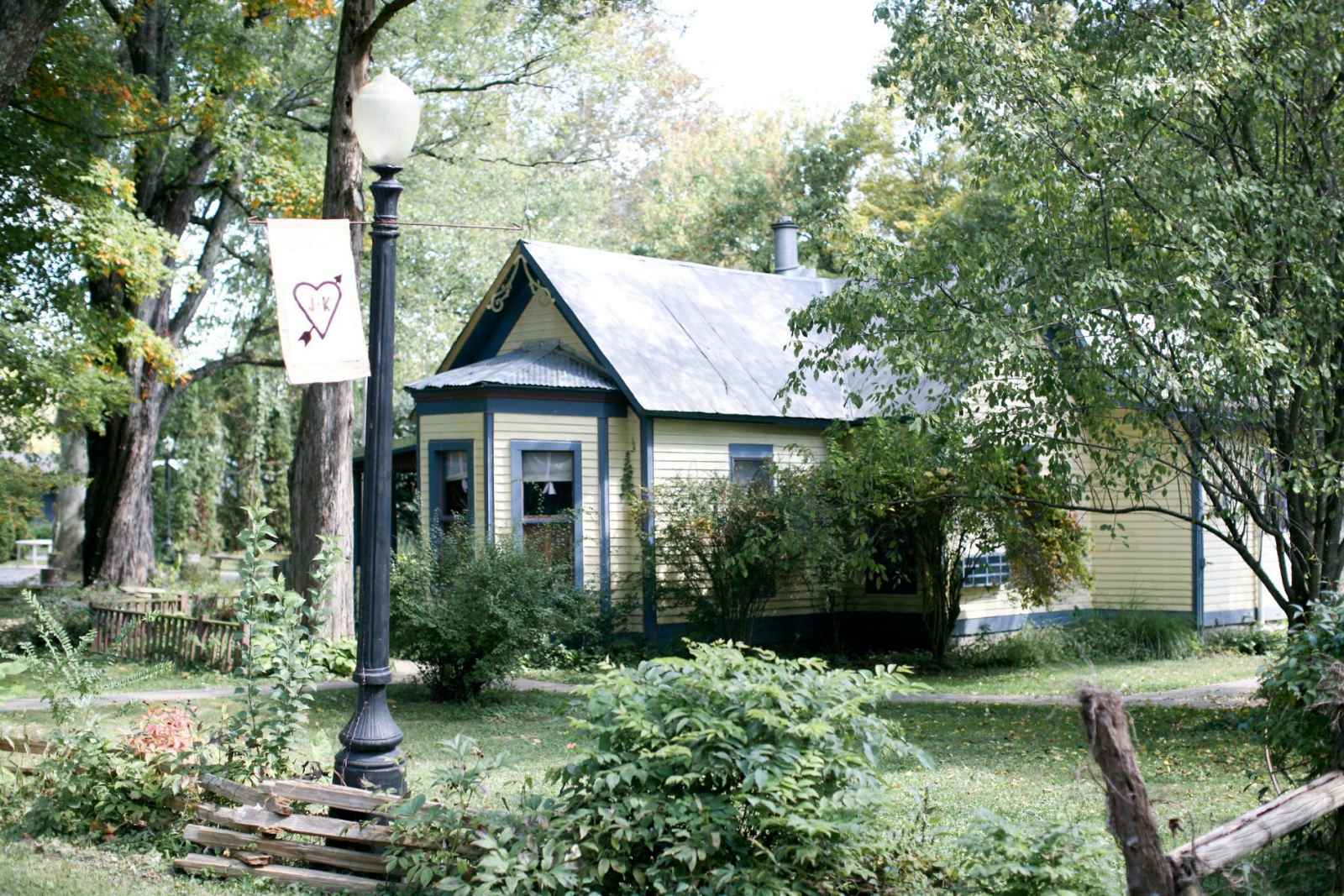 Story Inn, Brown County
Brown County, Indiana
Featuring over 170,000 acres of forested land, this quaint, Southern Indiana county is a great pick for those looking for a little adventure with all the small town feels. As one of America's original artists' colonies, it is a very unique place that offers year-round recreational activities. You can choose between canoeing, camping, hiking or biking, horseback riding, fishing and much more. In fact, the hilly, scenic terrain makes it an ideal place to mountain bike. And if you're looking for some rest and relaxation after a busy day, unwind in a cute, local cabin rental after a romantic walk through the village of Nashville. A quiet rest fireside with your love will allow you to enjoy the beautiful, natural surroundings even more!
Hocking Hills, Ohio
This is one place that just oozes adventure. Considered the scenic wonderland of Southeastern Ohio, it features nine state parks and nature preserves, three state forests and a national forest. While a cabin stay is a must, you will have plenty to do with local attractions such as the popular Ash and Old Man's Caves. Just a few of this destination's many amazing features include the spectacular Cedar Falls, Cantwell Cliffs or Lake Logan where you can canoe, hike or fish. Other fun options while you enjoy this one-of-a-kind locale include camping, ziplining, local festivals or day trips to historic locales.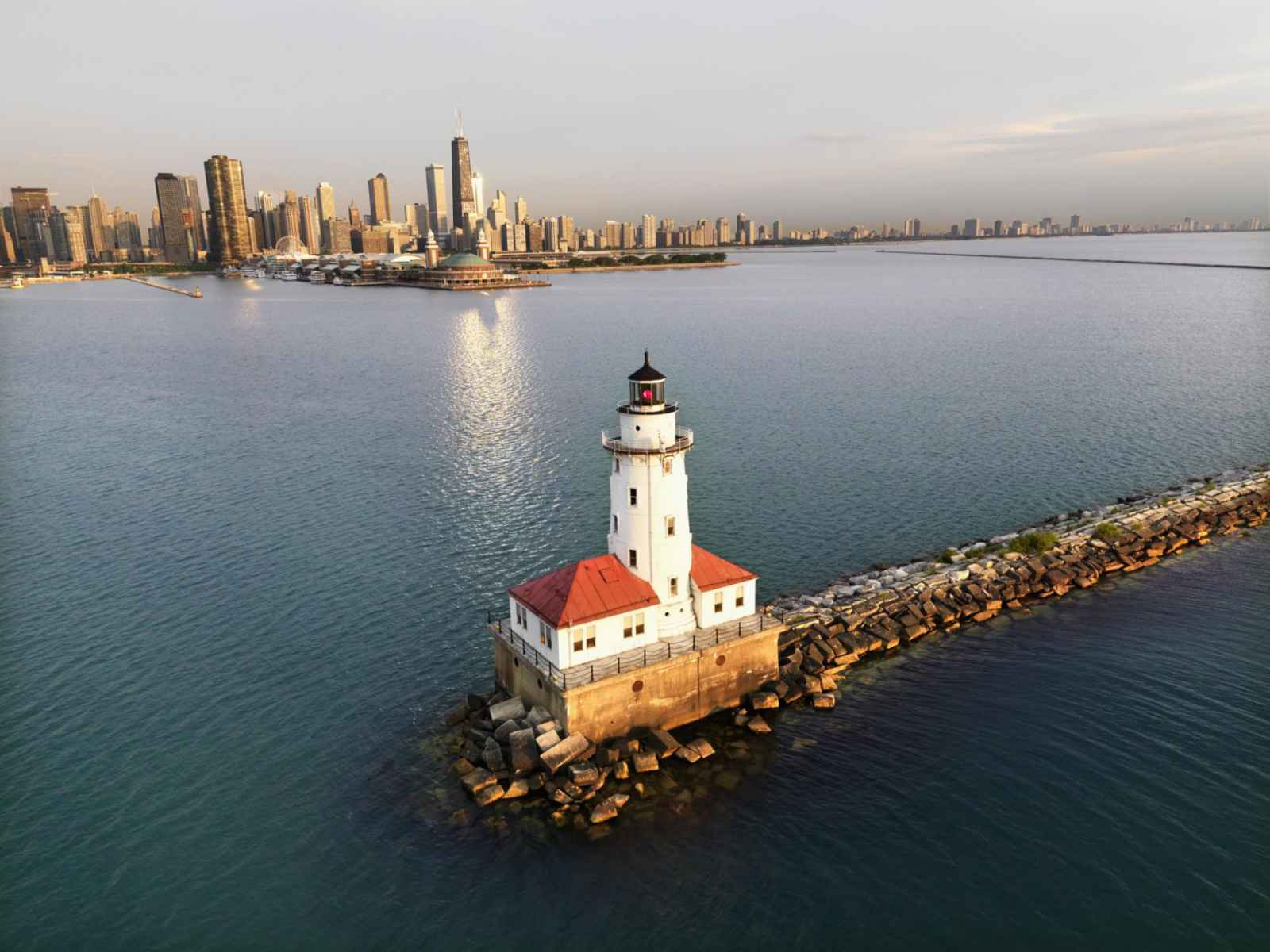 The Urban Bride
Chicago, Illinois
Get swept away with your love in The Windy City! Not only does Chicago boast some of the greatest attractions around, it's a world-class city that has the accommodations and entertainment to match. Treat yourself to an elegant stay in an impressive luxury hotel like The Peninsula Chicago or opt for a unique option like Soho House Chicago located in the Fulton Market District. It features a modest 40 bedrooms, luxury rooftop pool and state-of-the-art gym. The options for your itinerary are truly limitless, too. You can visit local favorites like "The Bean" in Millennium Park, see live music, dine at some of the city's finest restaurants, spend a day shopping or at Chicago's Museum of Contemporary Art. You can also have fun walking the gorgeous Chicago Lakefront Trail. If you happen to visit in the summer, your options are even greater—think boat cruises, a stop at Navy Pier and countless summer festivals and outdoor concerts to attend, to name a few!
Cincinnati, Ohio
Downtown Cincinnati is certainly a bustling city and has all the attractions and activities to go along with it. From riverboat rides on the Ohio River to enjoying one of the many upscale restaurants, a getaway to the Queen City will gift you many options for your stay. Whether you are an art enthusiast or a sports enthusiast, you will have much to explore. Stay in the luxe Renaissance Cincinnati Downtown Hotel, attend a Cincinnati Reds baseball game, visit the Cincinnati Art Museum or Cincinnati Zoo or see a musical at The Aronoff Center. If you need a little taste of nature, visit Winton Woods Park where you can rent a kayak or canoe.
Detroit, Michigan
As the largest city in the Midwestern state of Michigan that has added even more growth recently, Detroit is a great choice for an urban destination honeymoon. Visit high fashion boutiques, dine at one of its many new restaurants, get a taste of the city's culture or history by seeing local art initiatives and stay in a luxe hotel or cozy inn. Offering soaking tubs for two, the Atheneum Suite Hotel has all the modern accommodations to satisfy any city-loving bride. The MGM Grand Hotel and Casino is another great, award-winning pick. Andiamo Detroit Riverfront is a "must-see" restaurant that features romantic views of the water and fine, Italian fare. The list goes on and on, but one thing is sure—you will love your time in this revitalized city!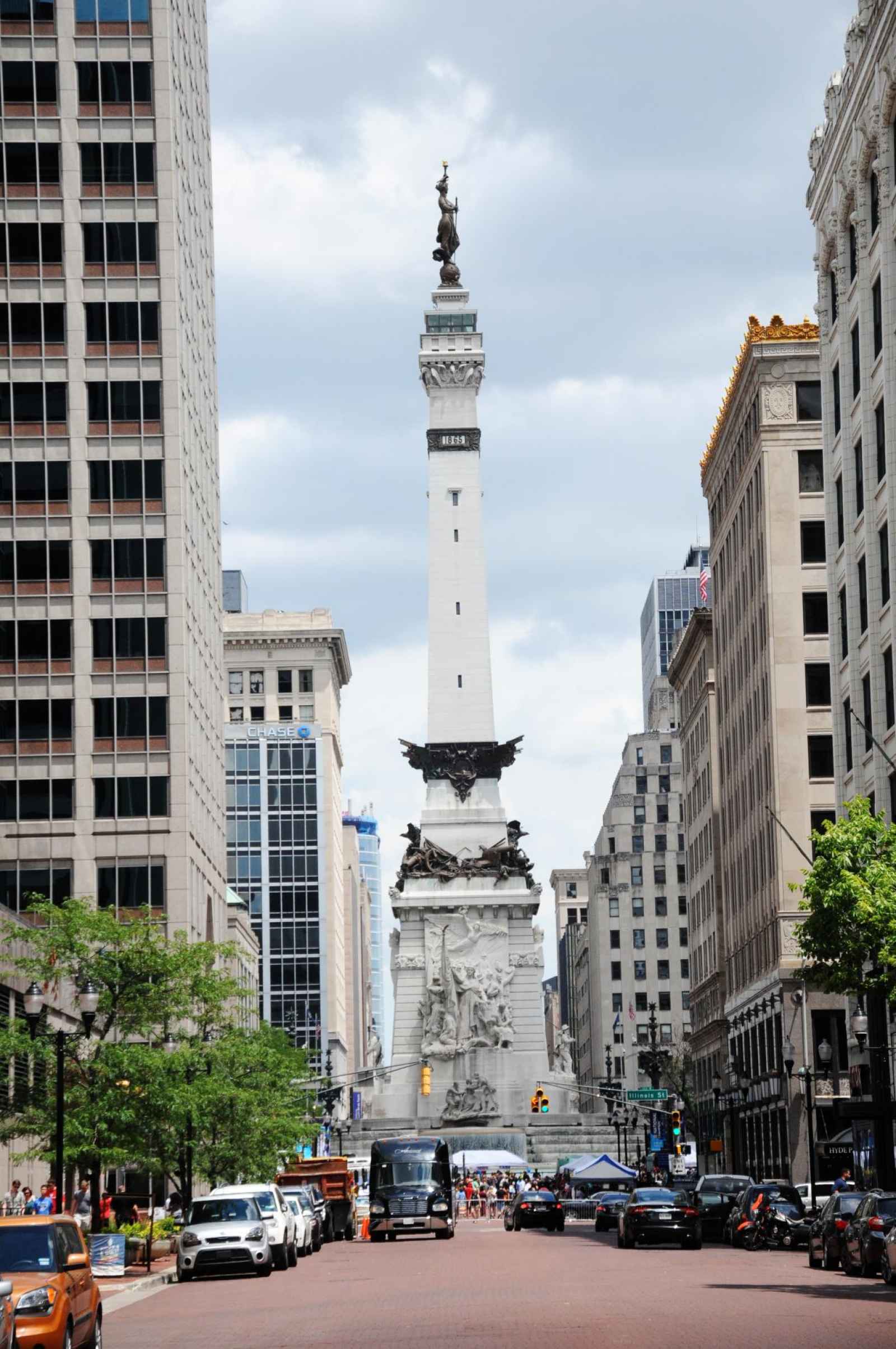 Monument Circle, Indianapolis
Indianapolis, Indiana
Indianapolis is truly a big city with a small town feel. But don't be fooled, it has plenty to offer in terms of accommodations, entertainment and local attractions. Luxury hotels like the JW Marriott downtown Indianapolis also offer their guests deals such as the "Romance Package" with perks like a room with great views of downtown and White River State Park and a bottle of champagne upon arrival. Featuring countless restaurants, shops, a great nightlife and visitor favorites like the Indianapolis Zoo and Lucas Oil Stadium, you won't run out of things to do. Visit local hot spots like The Canal where you can enjoy a gondola ride, eat on an outdoor patio or visit trendy Fountain Square and a local tasting room like New Day Craft.
Looking to book your honeymoon?
Find your travel vendors here!
 
are you a wedding extraordinaire?
Join WeddingDay Magazine in inspiring brides by partnering with us! See how here.