In this style shoot, sultry, Cuban tropics meet industrial. Megan Thompson of Megan Renee Photography, the planner and photographer behind the shoot says, "In the Midwest wedding scene, it can be hard to find a lot of cultural variety. We decided to bring our own! We were inspired by the fine silks, colorful architecture, tropical fruits and sultry celebrations of Havana, Cuba. It was truly beautiful to watch everything come together. Our aim was to create a fun twist for non-traditional brides who might be looking for a way to spice things up—from the most jaw-dropping, bronze, silk bridal jumpsuit (we were all in love, and our designer handmade every detail just for our shoot!), tropical fruits as centerpieces and a hanging flower installation to the backdrop of original exposed brick."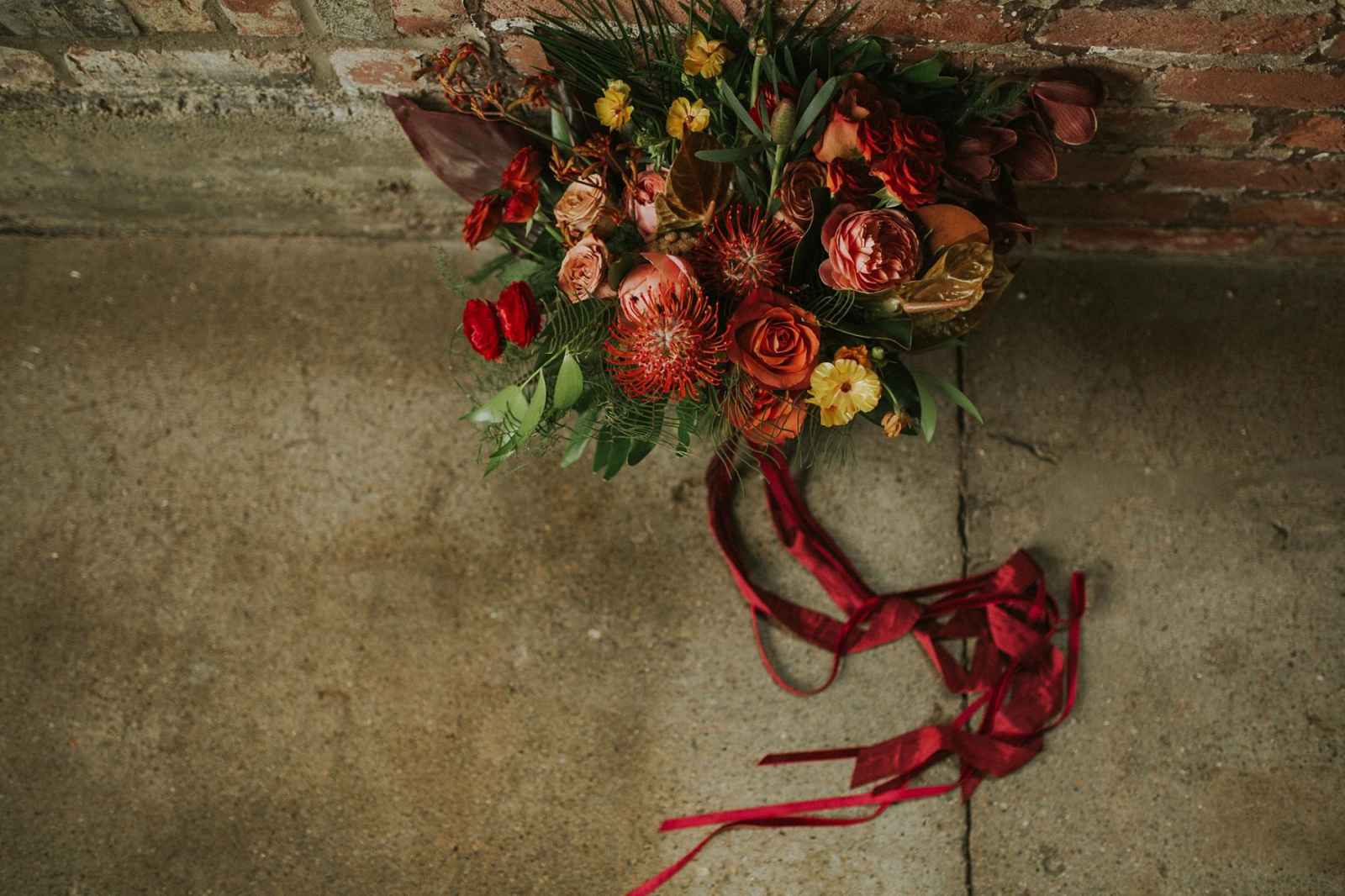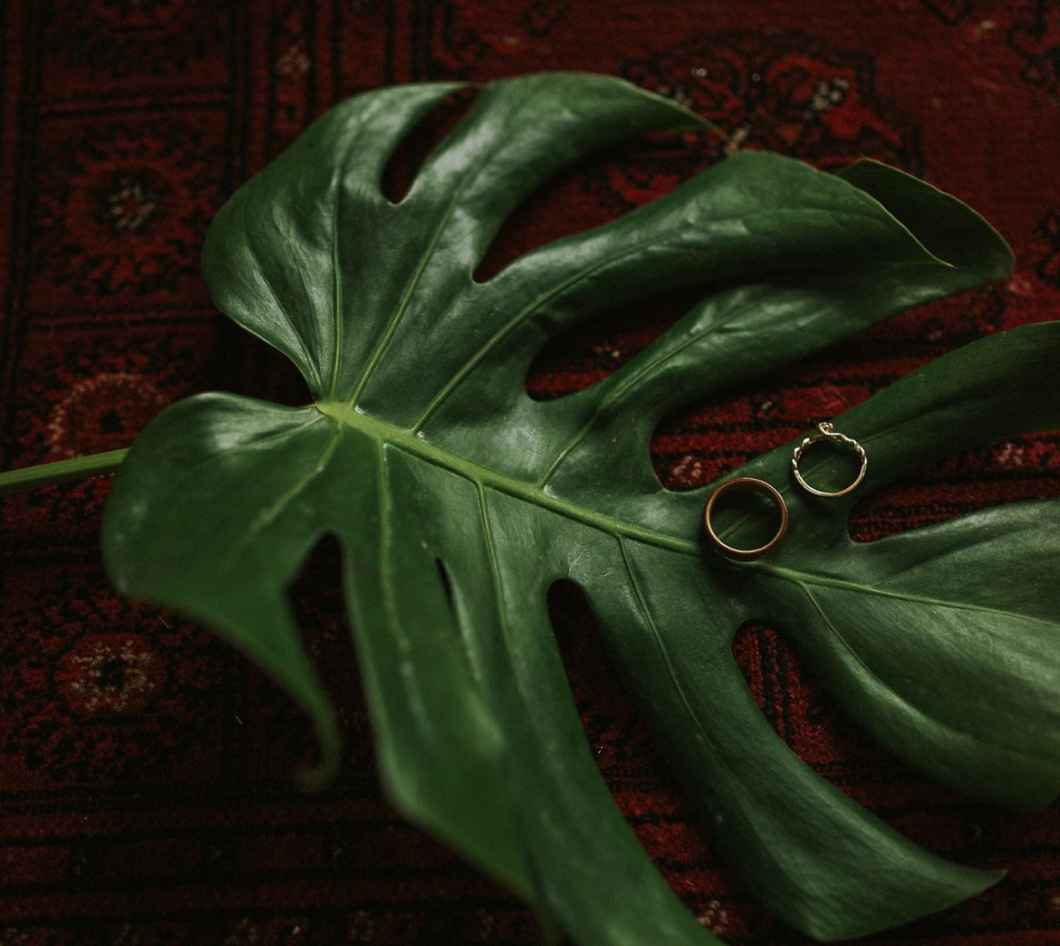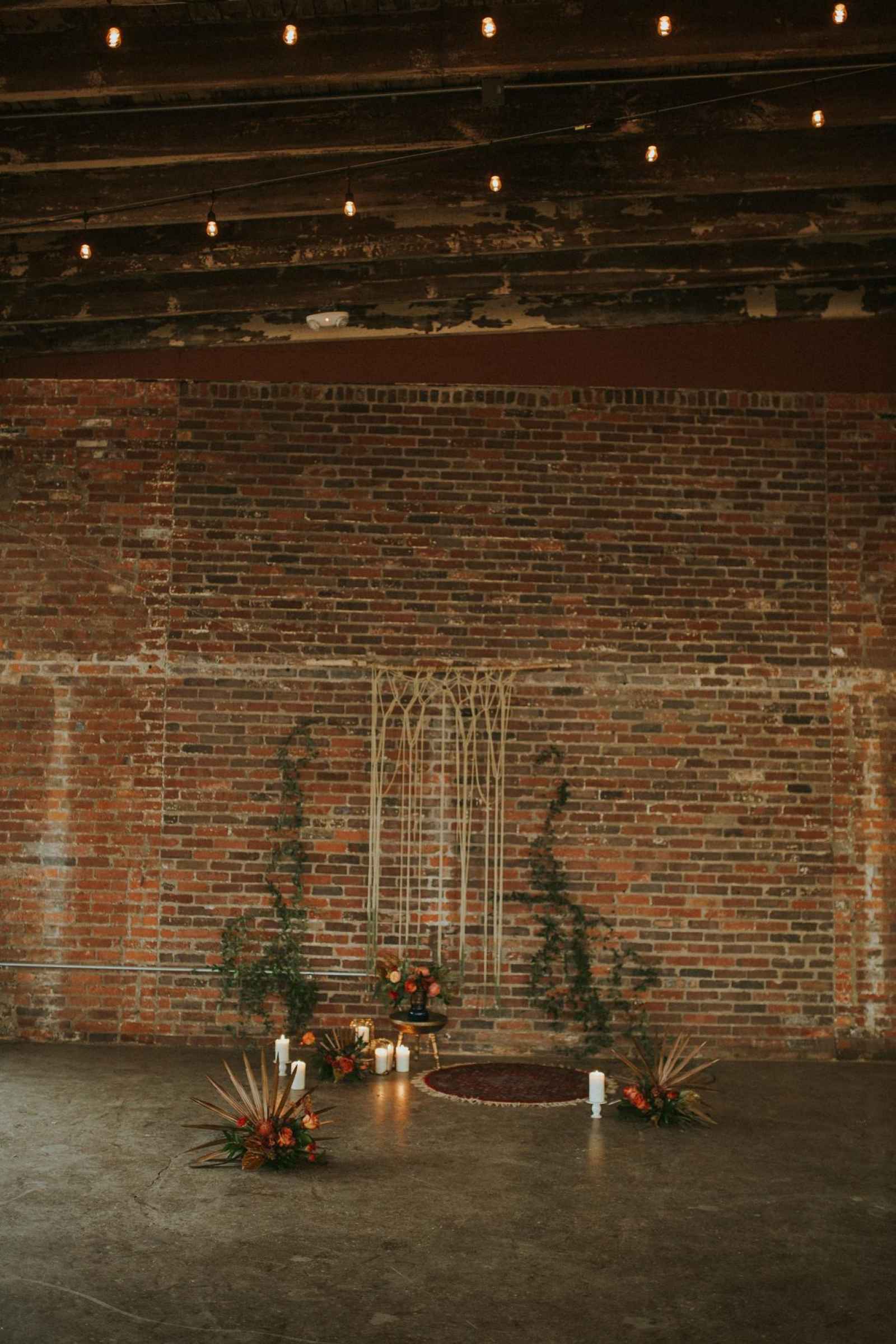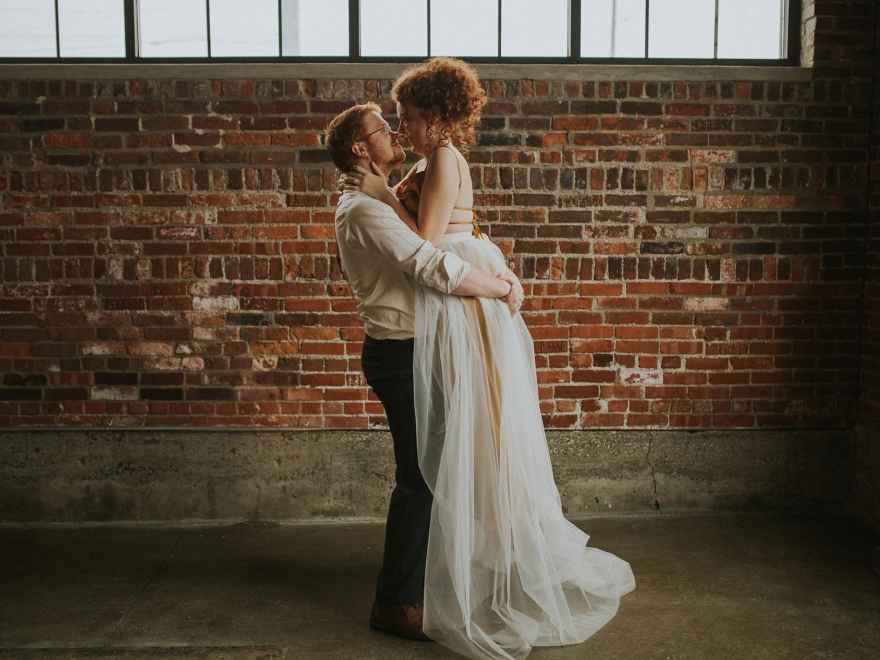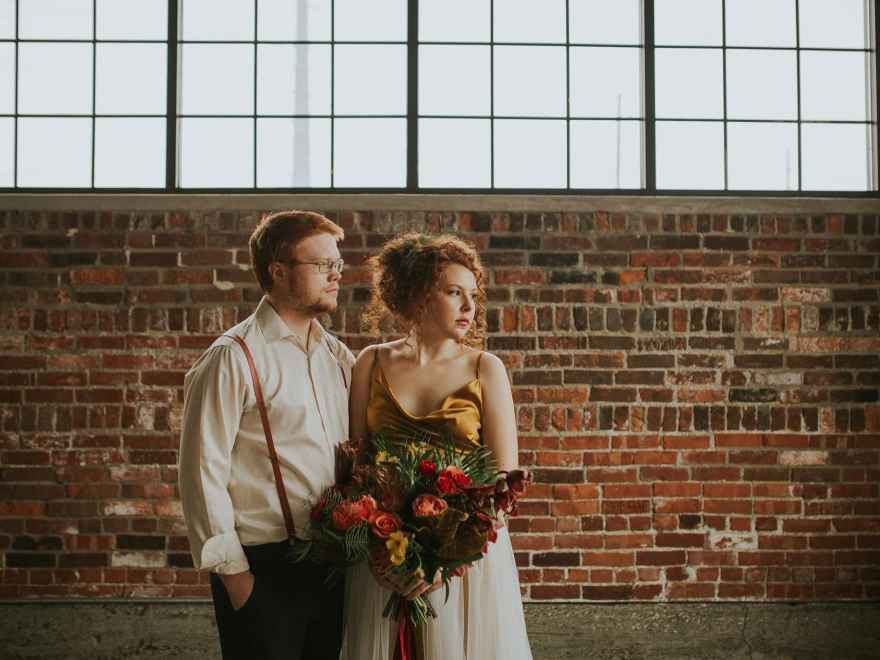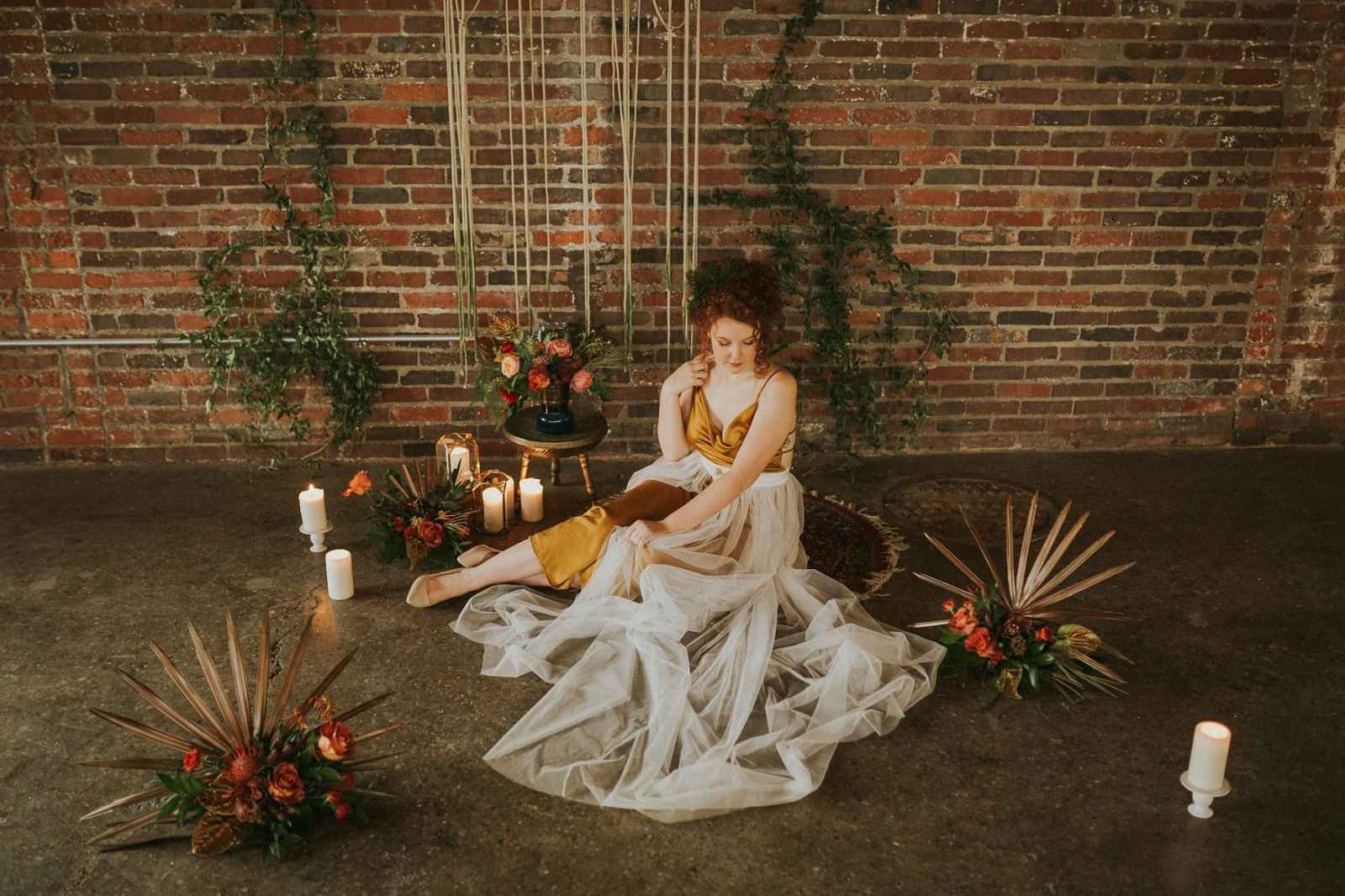 Megan loved that the venue provided the perfect contrast to the softer, romantic vibe. She says, "I always love welcoming new venues into Indiana and Industry immediately grabbed my attention. Maybe it's the fixer-upper in me, but I especially appreciate people who restore older buildings to be used and loved again."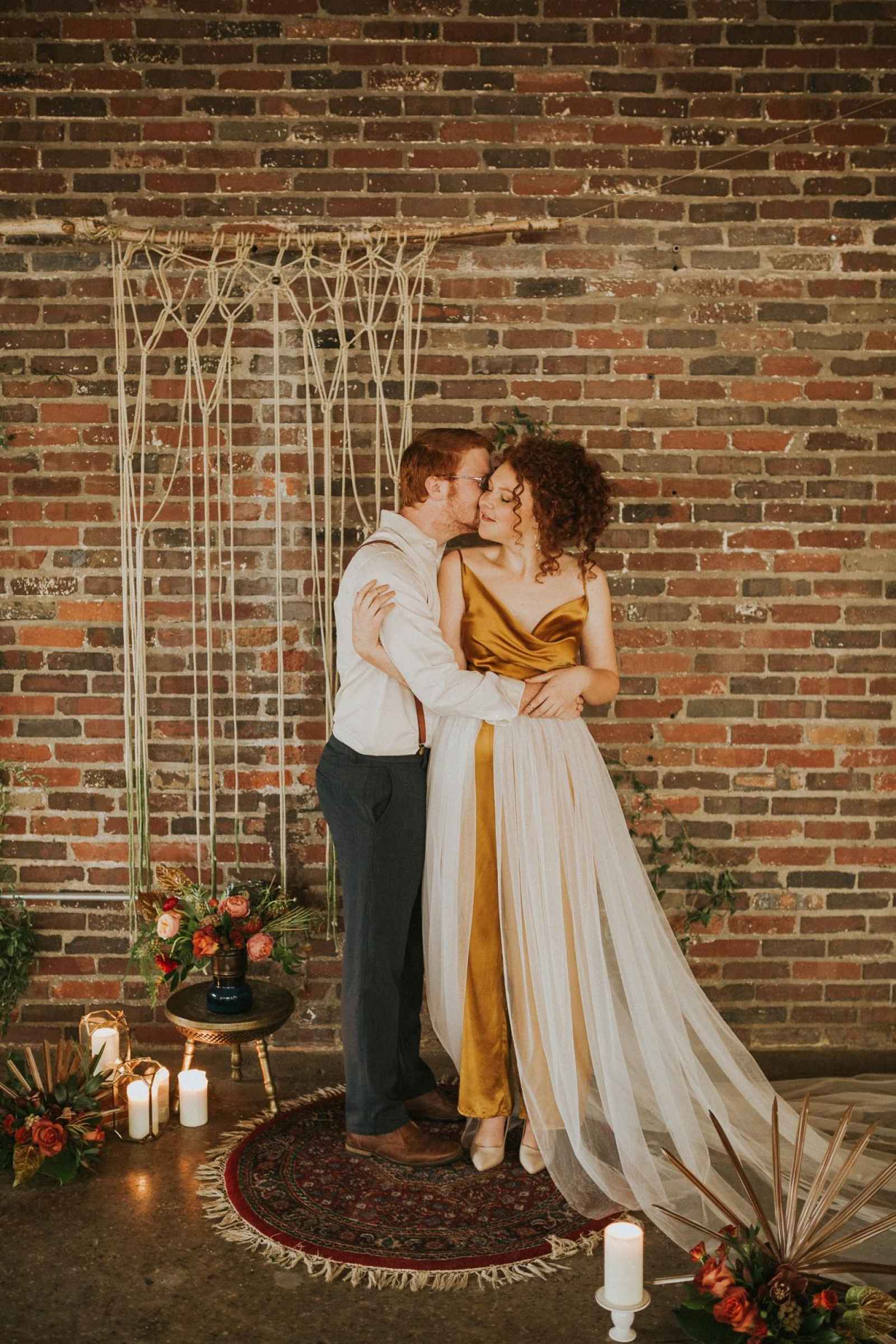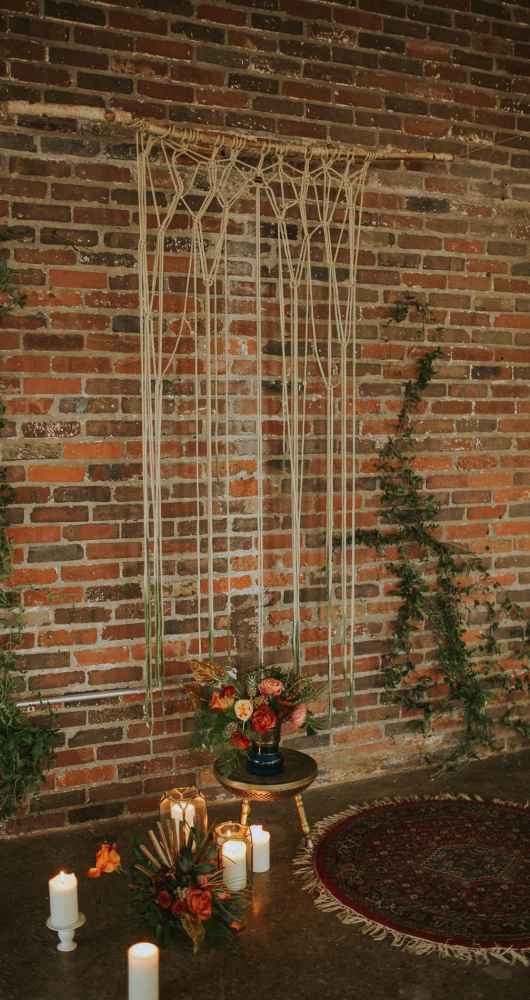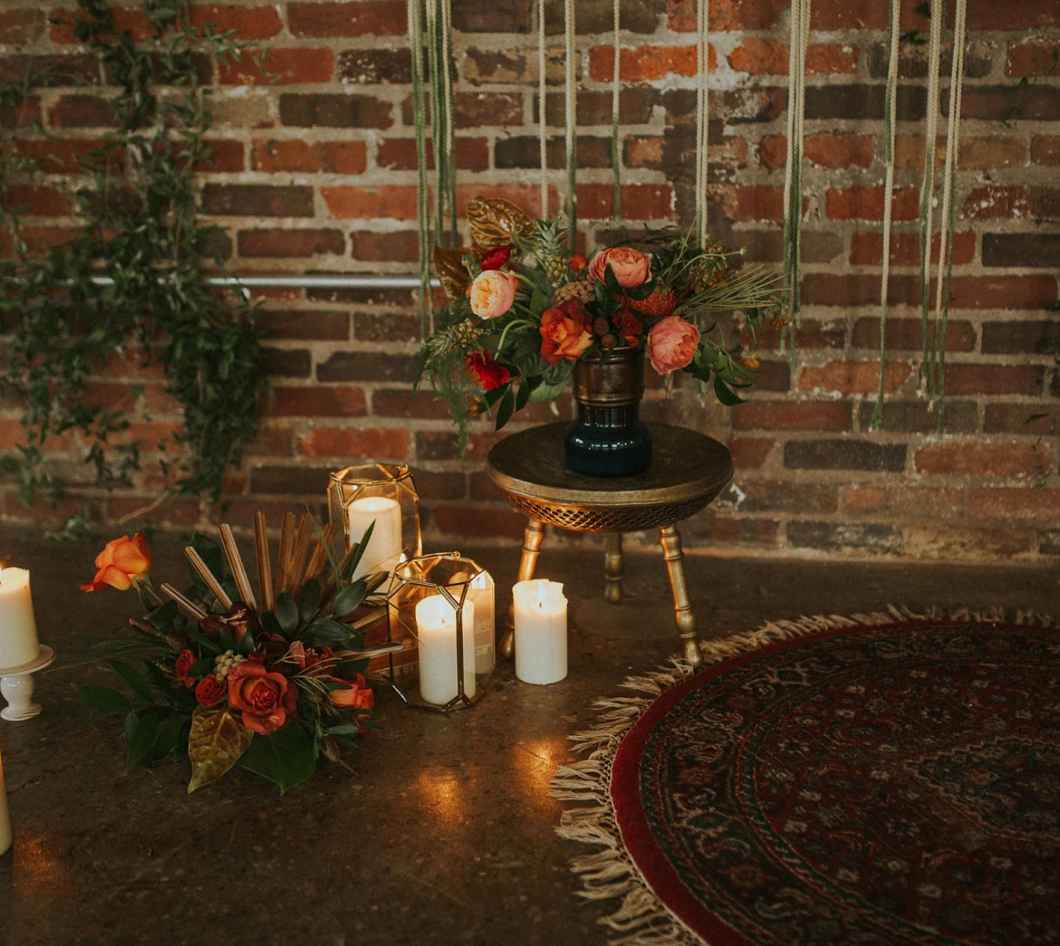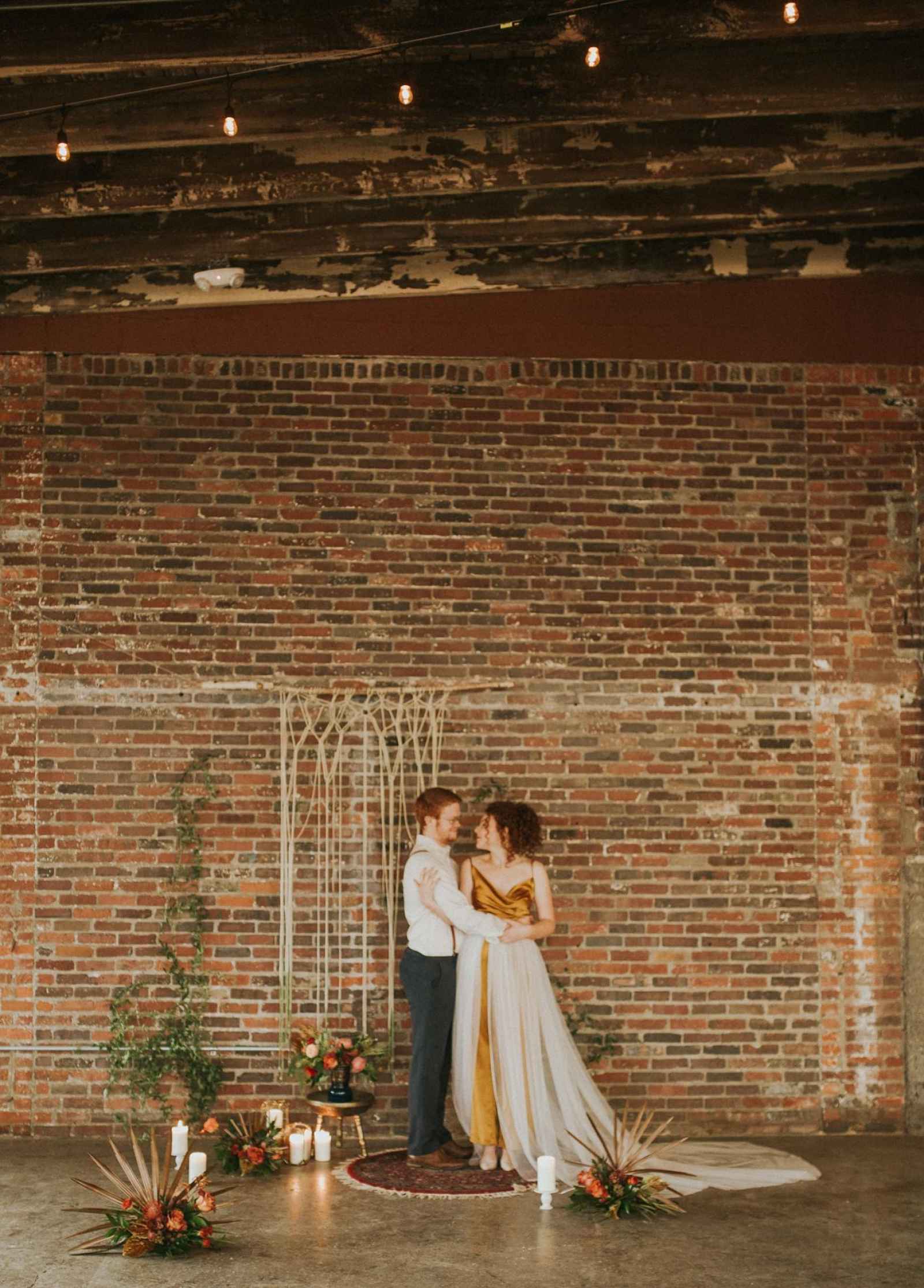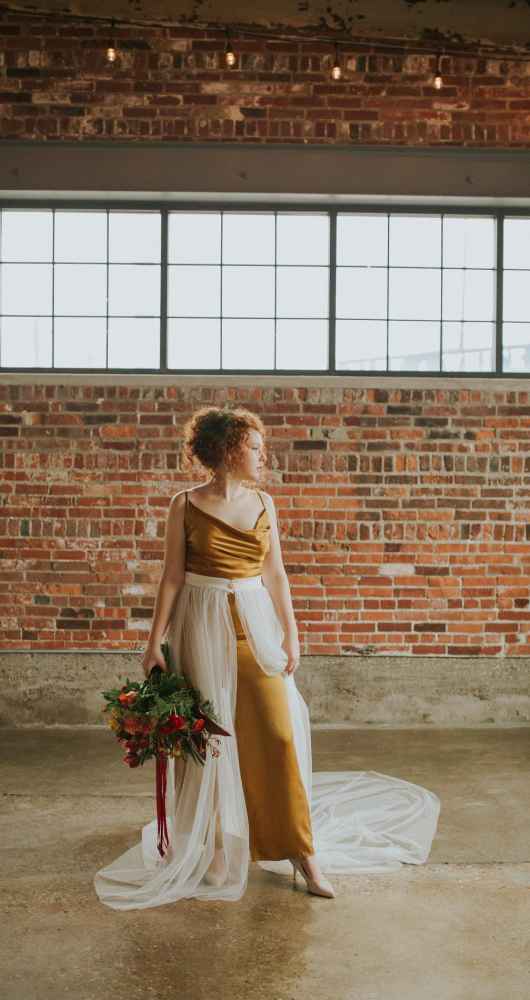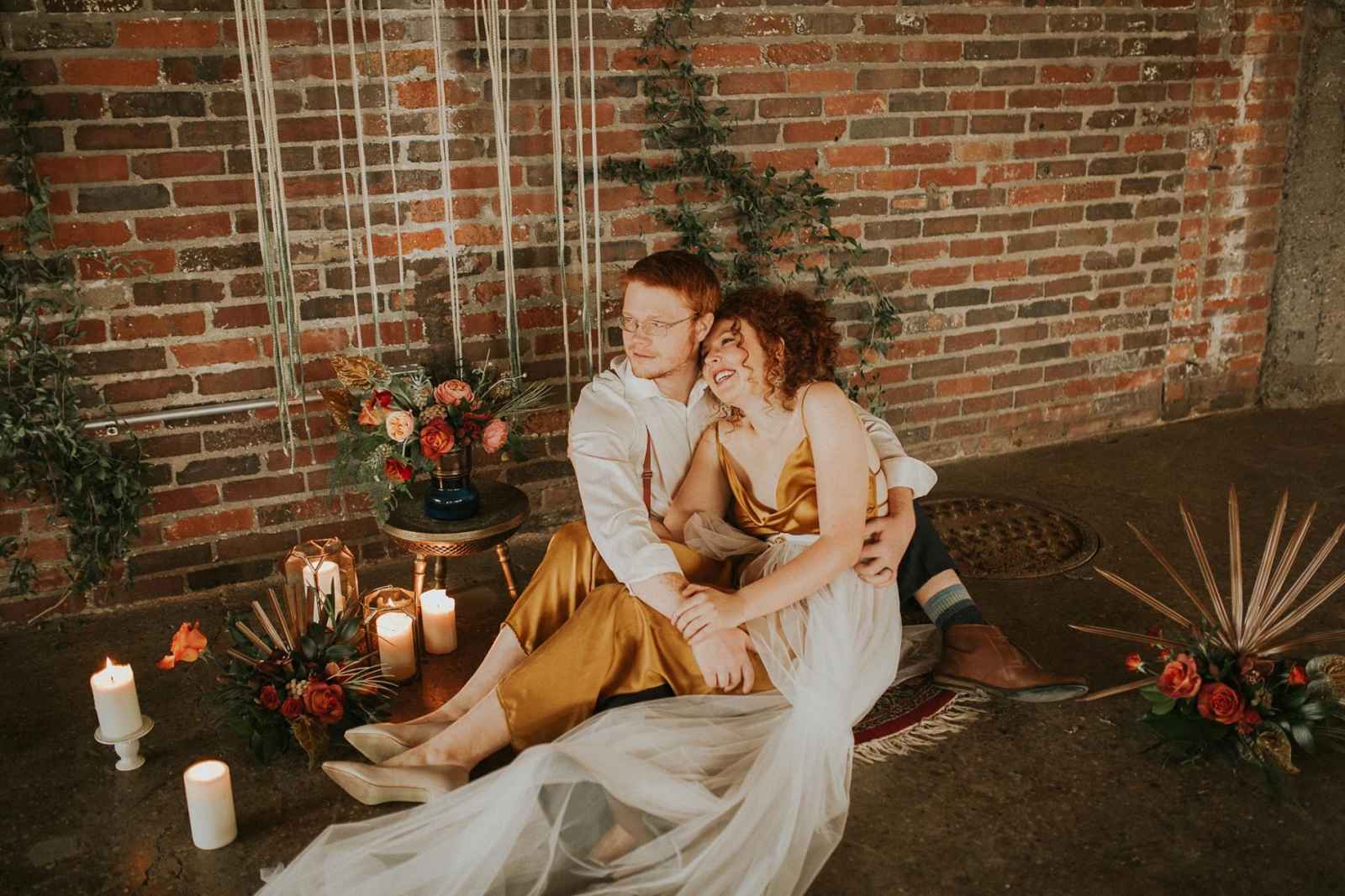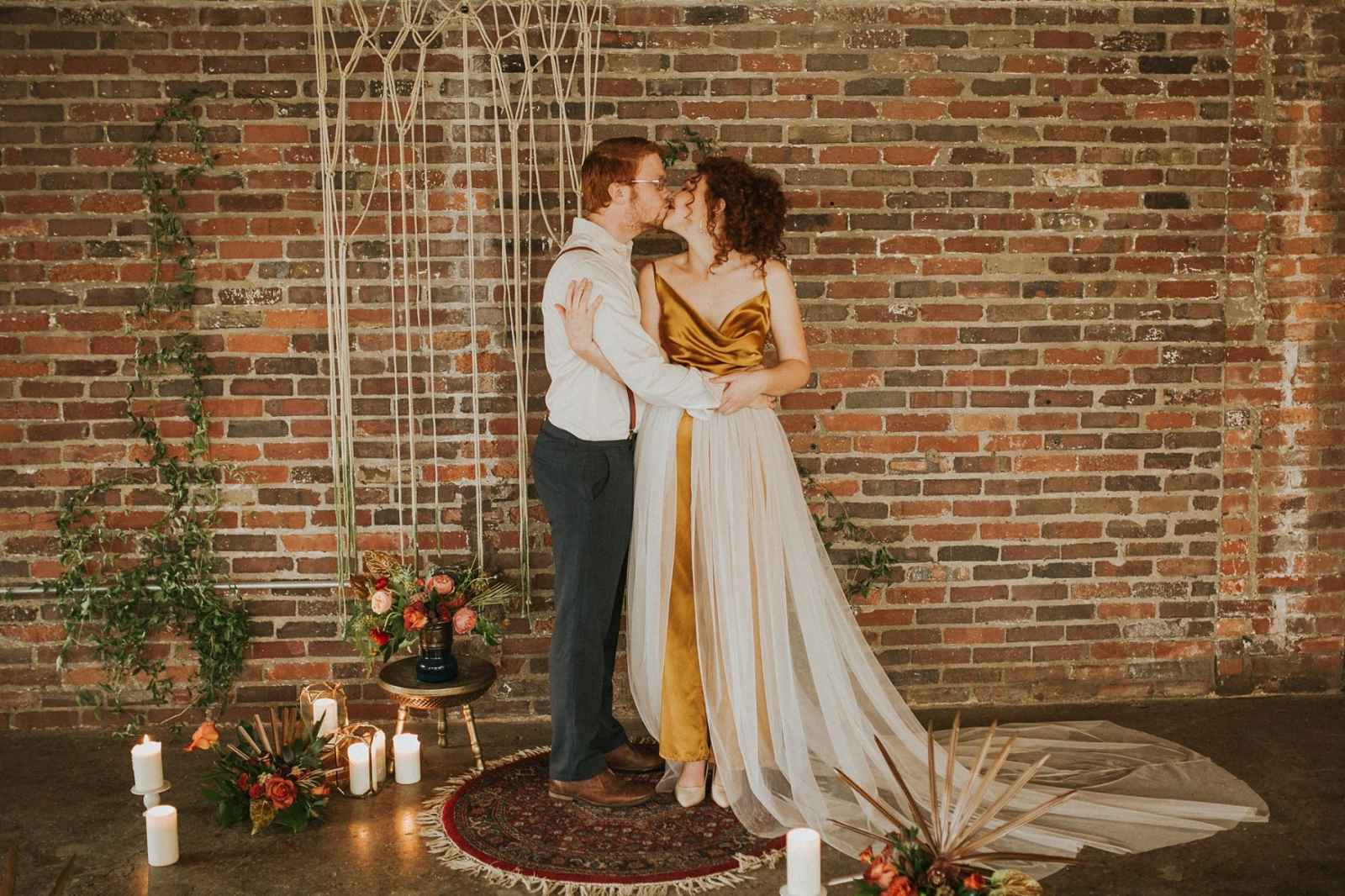 Megan knew from the beginning that she wanted a unique, eye-catching dress. She says, "While looking for vendors, I stumbled upon Curvy Custom Bride and knew she was the perfect fit. Leila actually grew up in South America, so she really has a flair for incorporating color and styles we don't see often in the United States. She created our jumpsuit from scratch with bronze silk."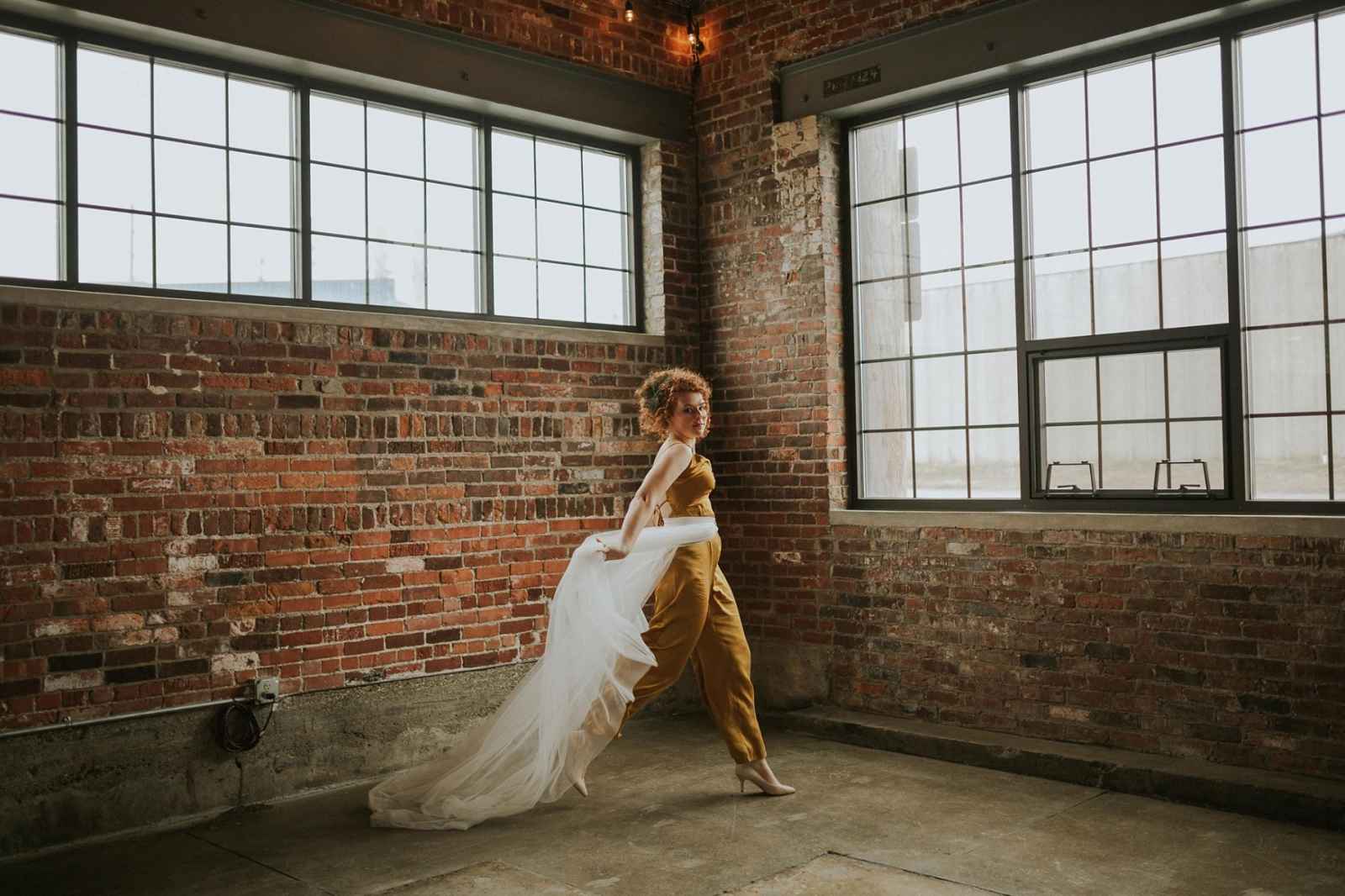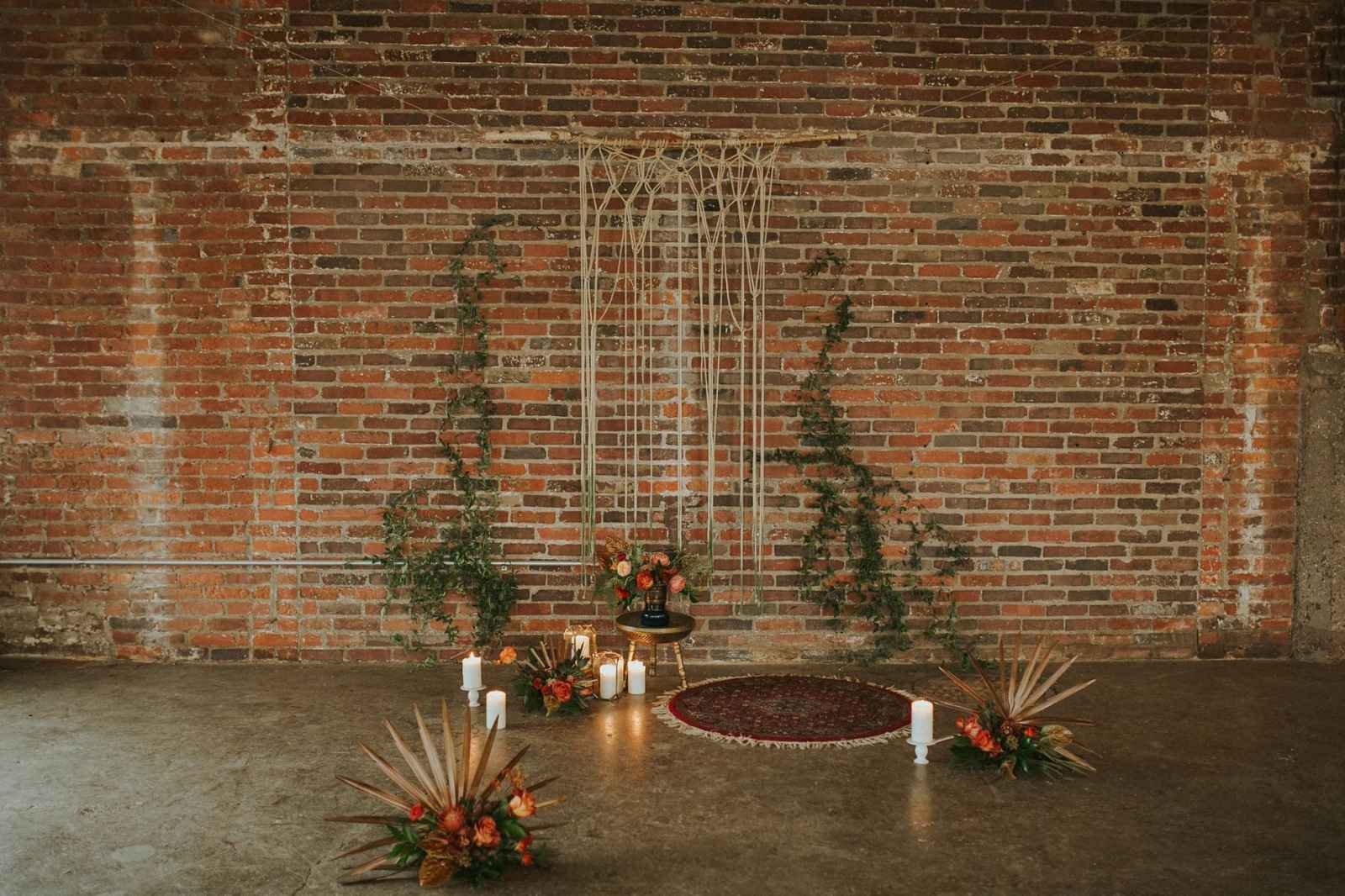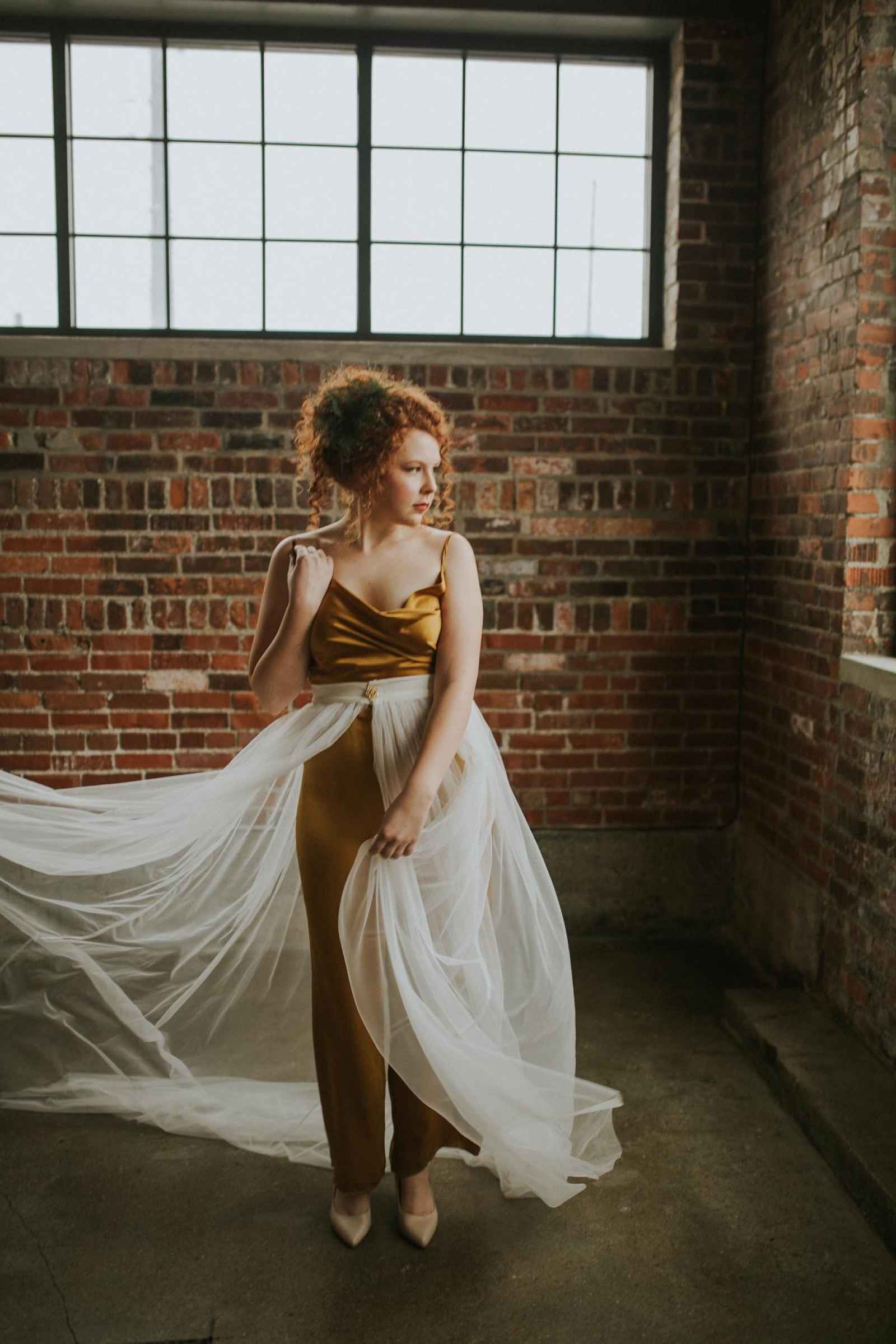 Leila adds, "I love doing research, so the first thing I did was look up images of Cuba. I imagined myself in hot and sticky weather, which I also grew up with in South America. I wanted this bridal outfit to reflect a confident and unapologetically unconventional bride, while maintaining a strong undertone of the glam and drama of the Golden Age of cinema."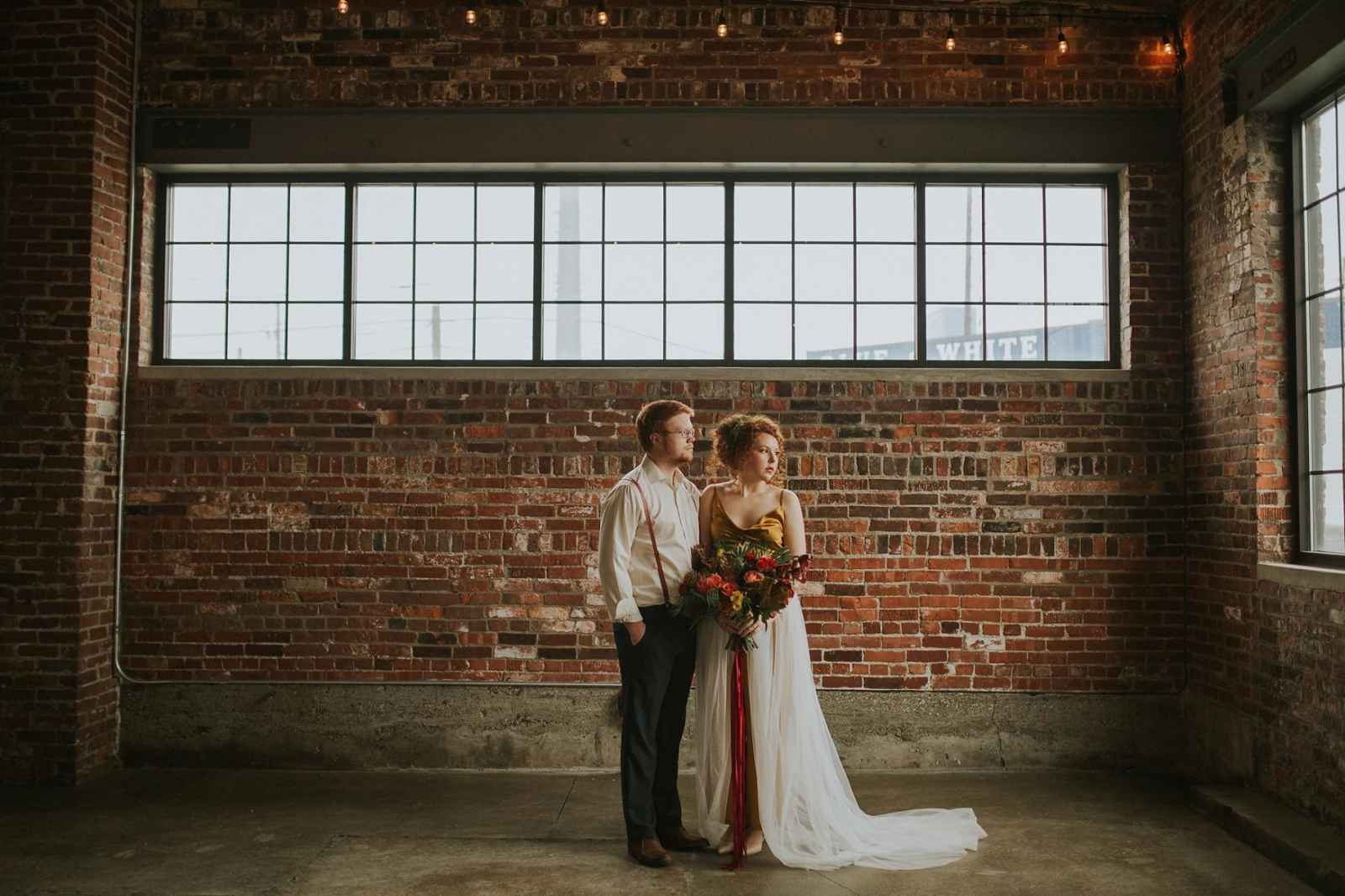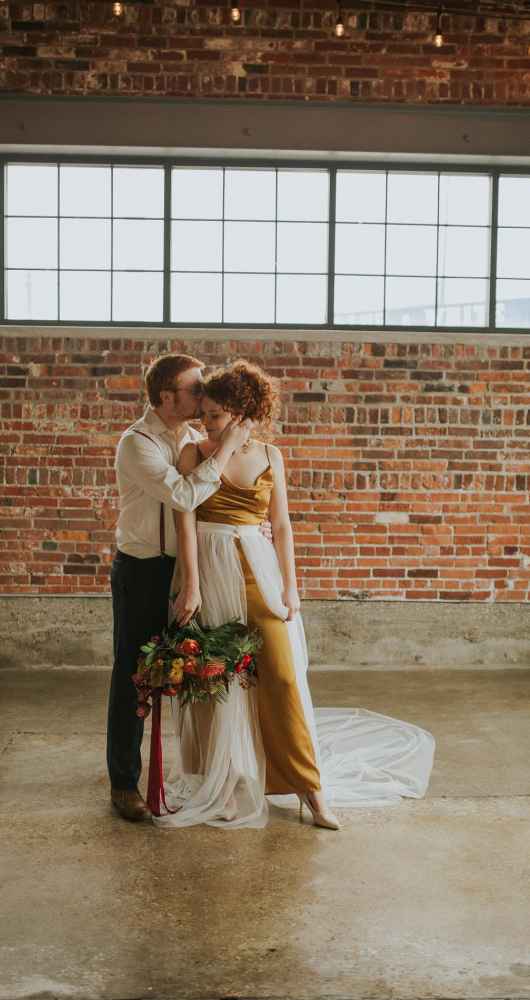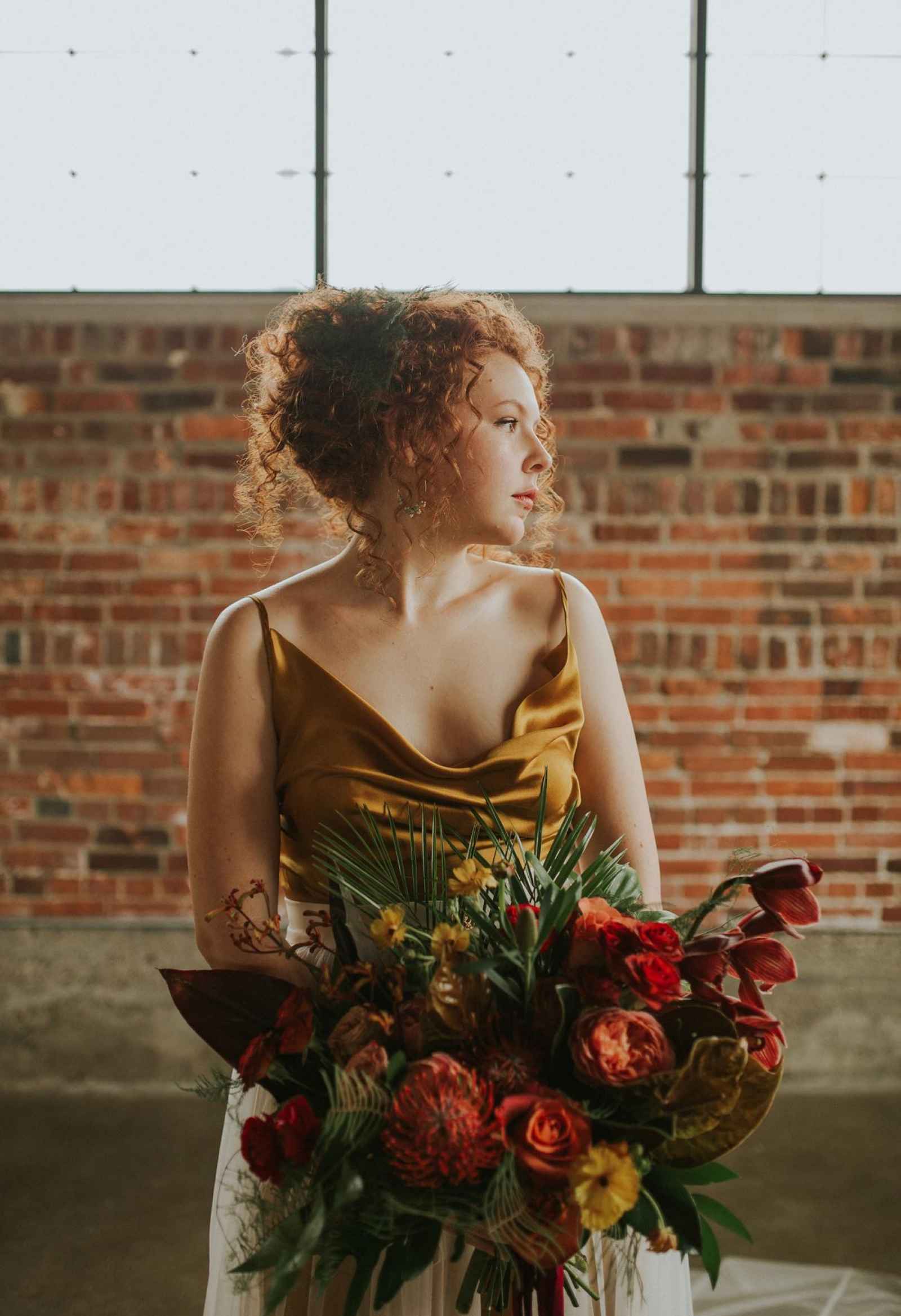 Brittney Lear from Something Blue Stylists says, "When I think Havana, I think tropical weather and, to me, that screams glowing, sun-kissed skin! I used a more tan/champagne colored liquid highlighter to give her beautiful fair skin a sun-kissed glow. I think it really made her skin look flawless against that gorgeous romper! For her hair, I thought again of that tropical weather. With so much thick, gorgeous hair, it wouldn't be realistic in that environment to wear it down or even low on her neck. So, I chose a style that kept most of the hair off her neck and pulled some of her amazing curls out of it to give her a more romantic feel. Keeping her natural curl to the hair and allowing her freckles to shine through really just accentuated her natural beauty, which is exactly what Something Blue Stylists strives to do for all of our brides."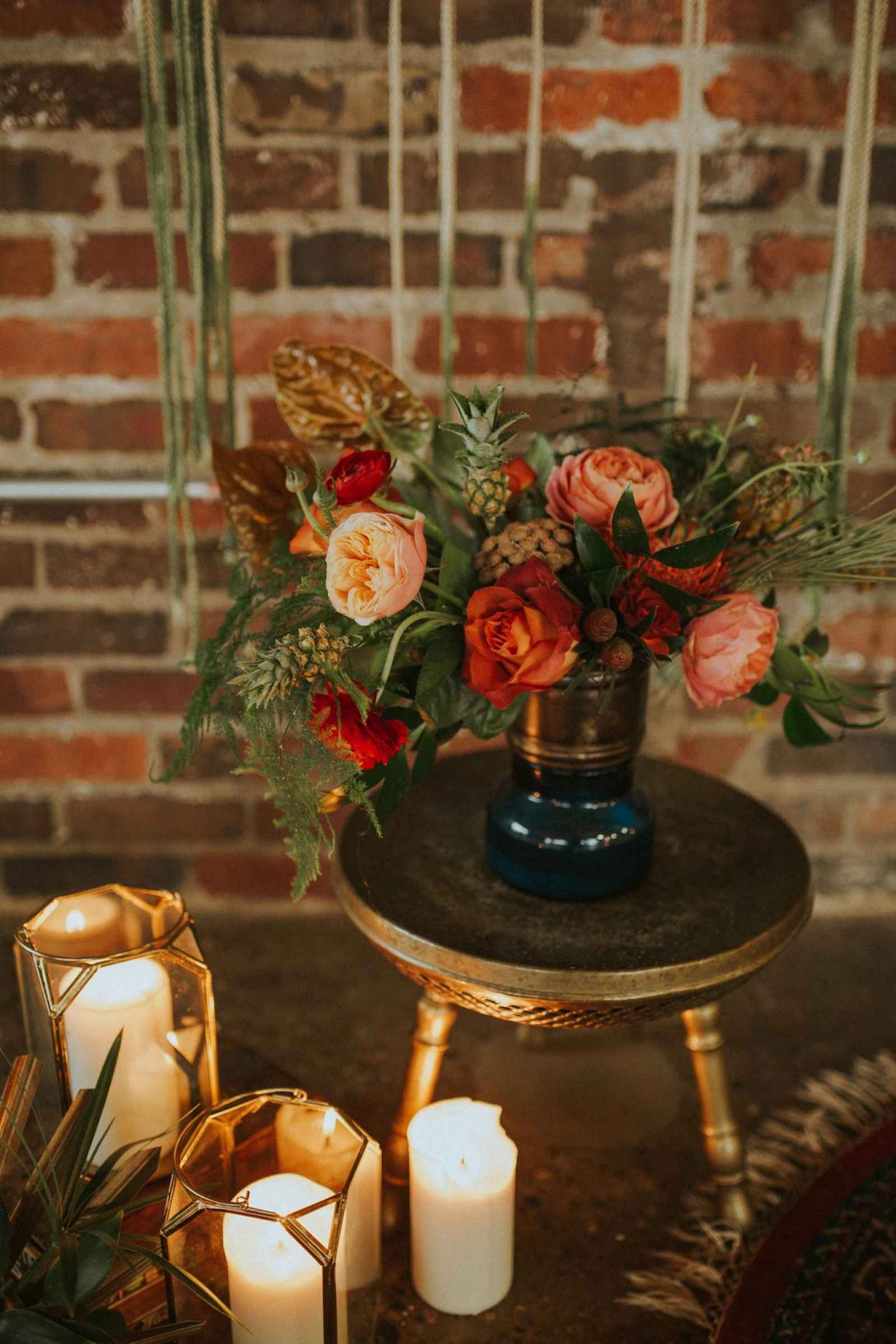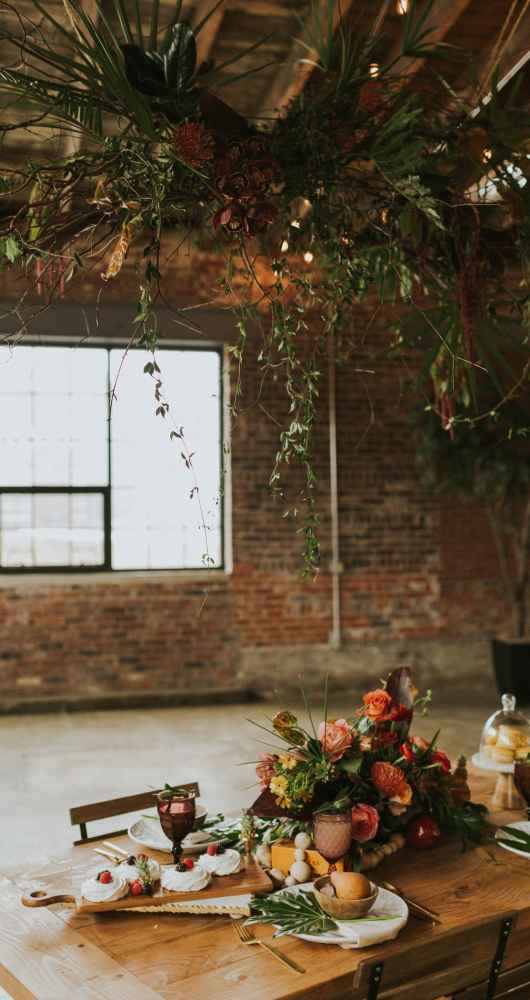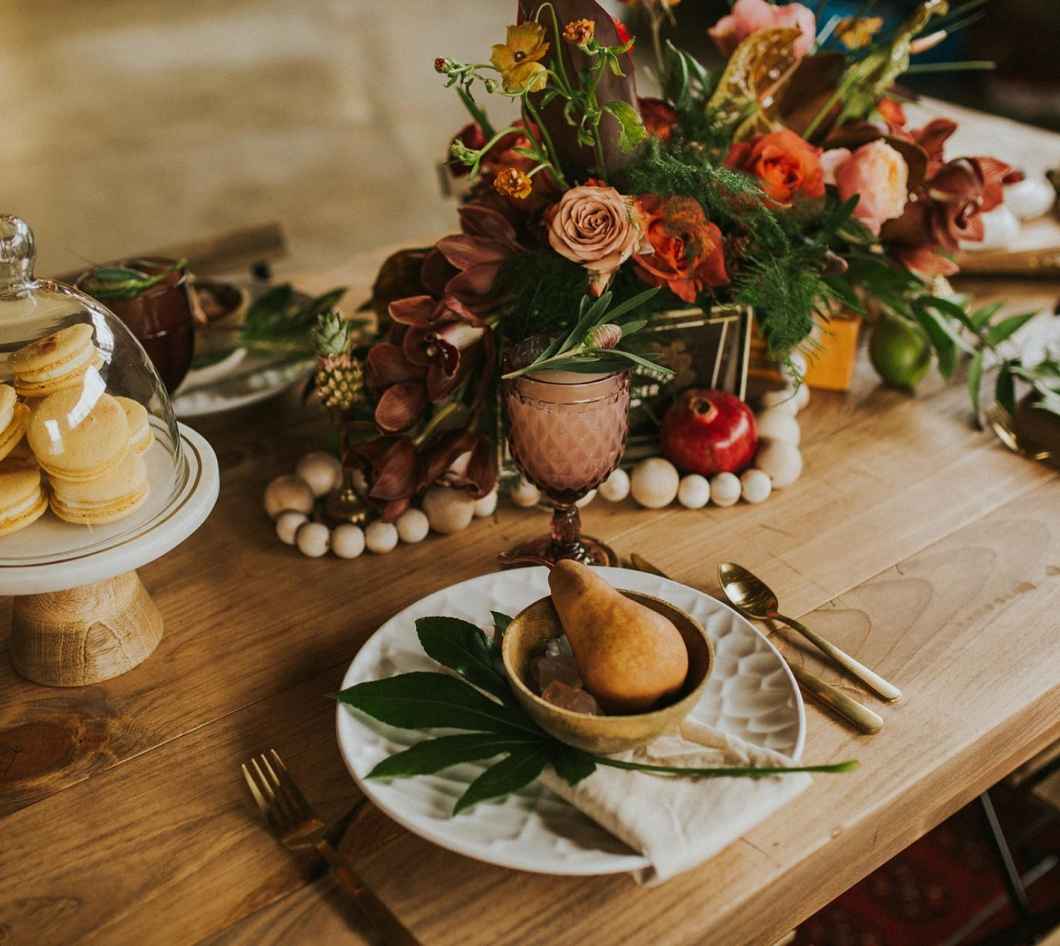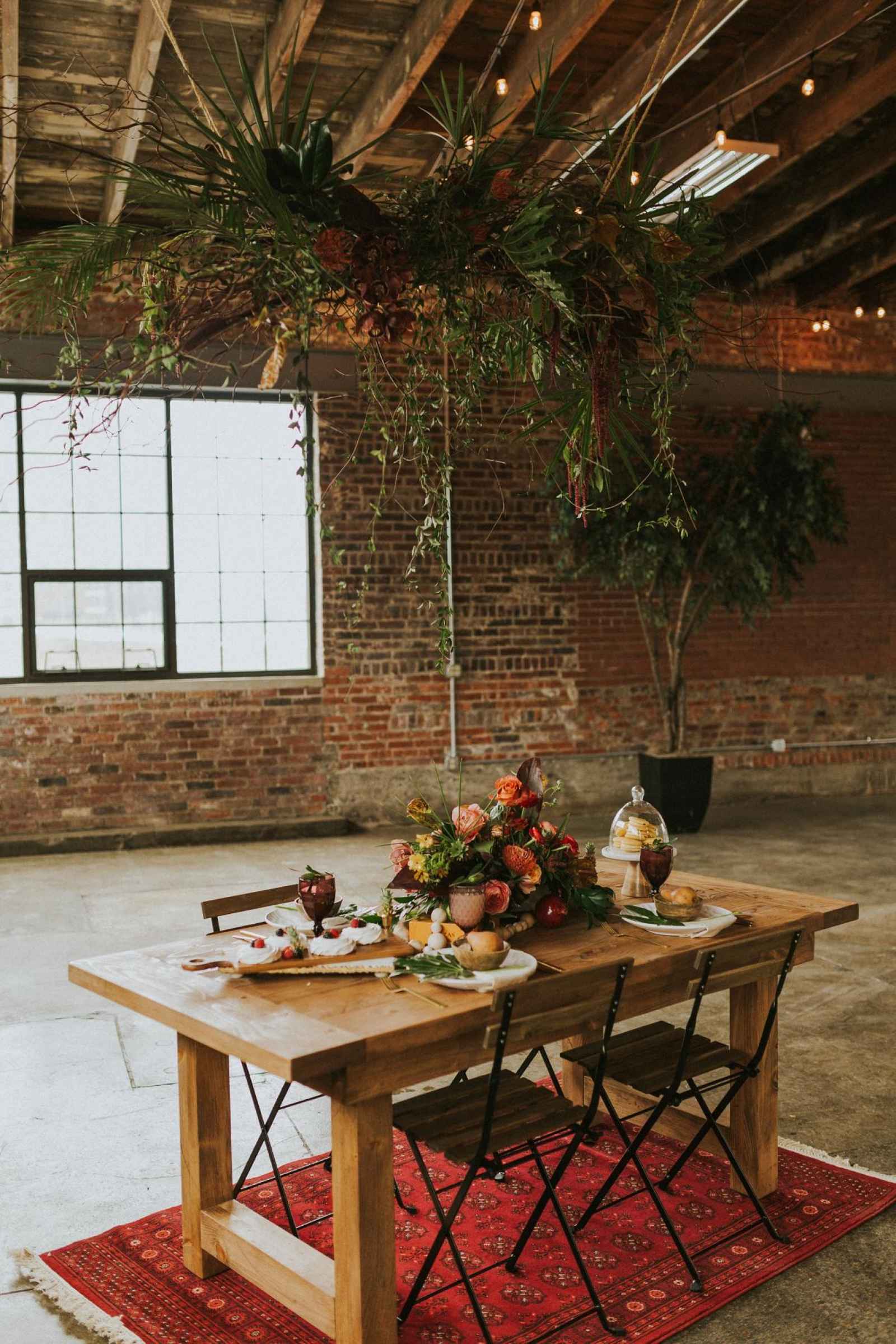 Lauren Brown of Woven Blooms says,"The floralscapes play off of the concept of an elopement in the colorful city steeped in culture. I imagined the elopement happening in an abandoned, urban setting, which had been overgrown with dense vines allowing flowers to grow out of the cracks in the ground. Tropical flowers and foliage such as Cymbidium Orchids, Anthuriums, Pincushion Protea, miniature pineapples and palm leaves were juxtaposed with traditional wedding flowers like garden roses, spray roses, and Butterfly Ranunculus, creating lush and dramatic arrangements which cascaded down from the ceiling and crept up the walls. I concentrated on an earthy but vibrant color palette to complement the warmth of the brick in the venue and the gold bridal jumpsuit."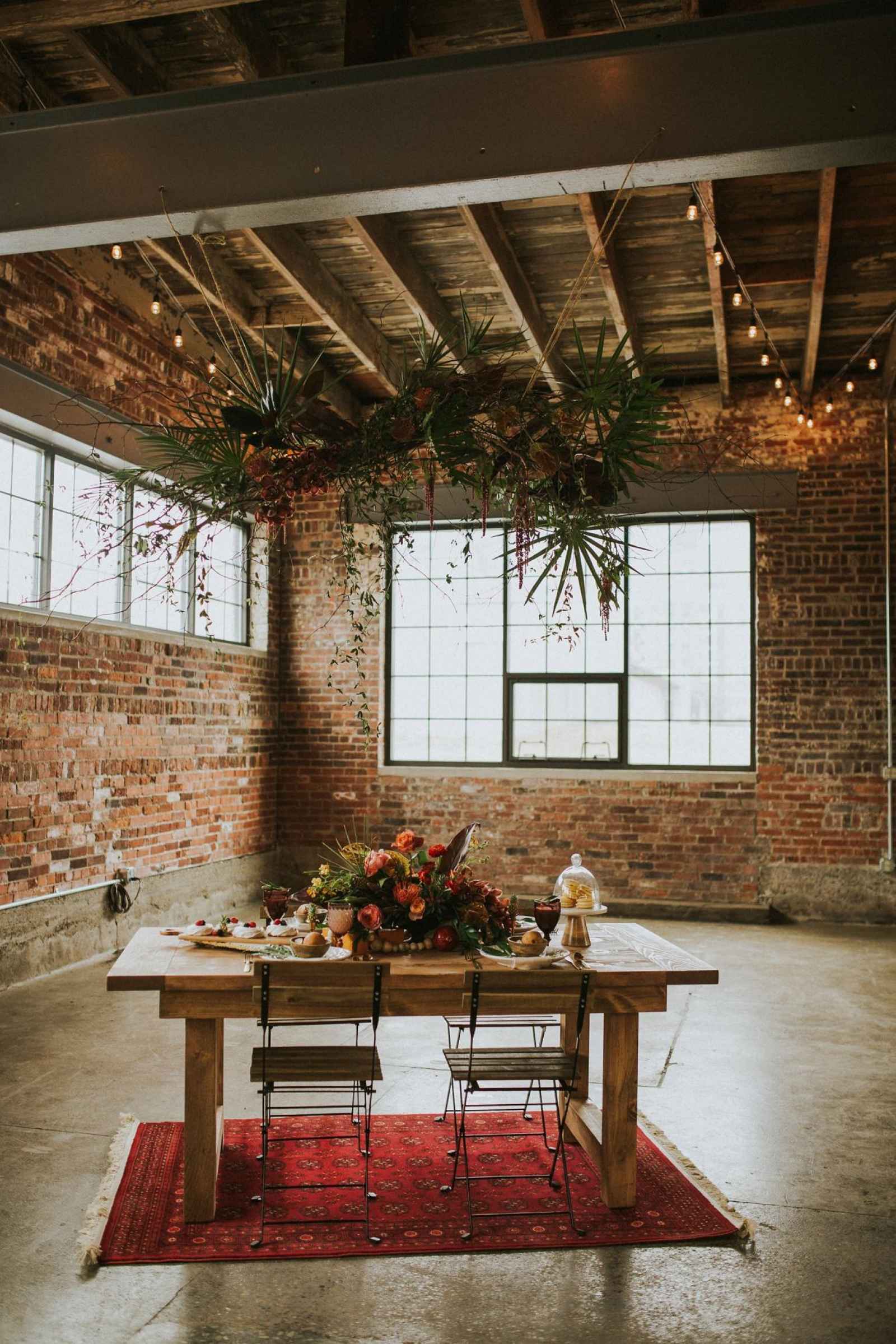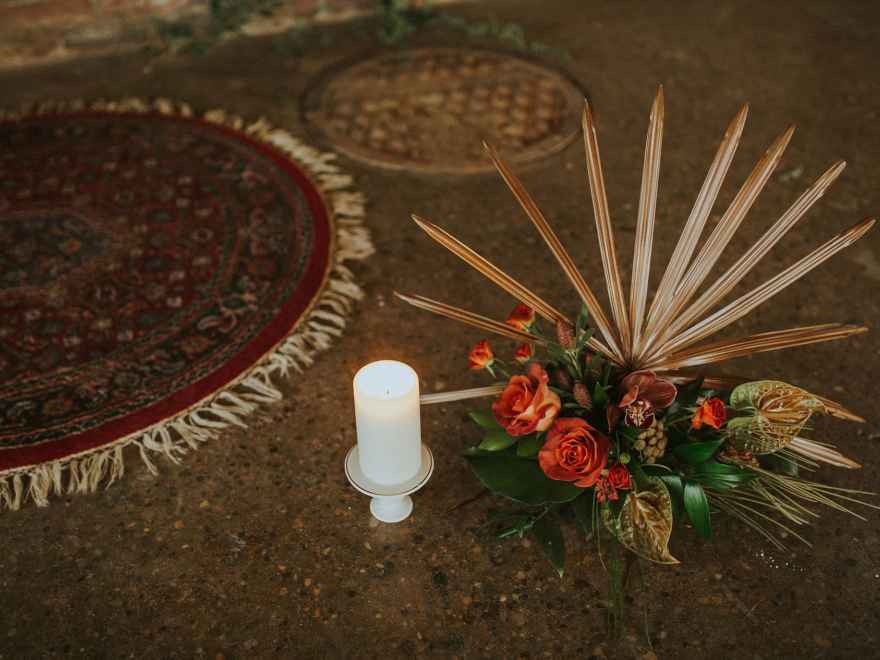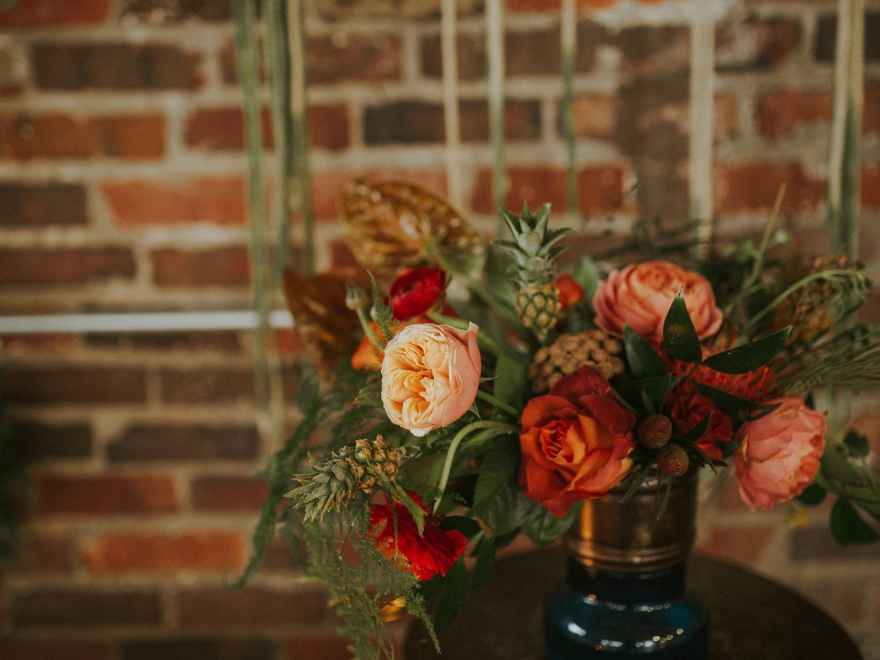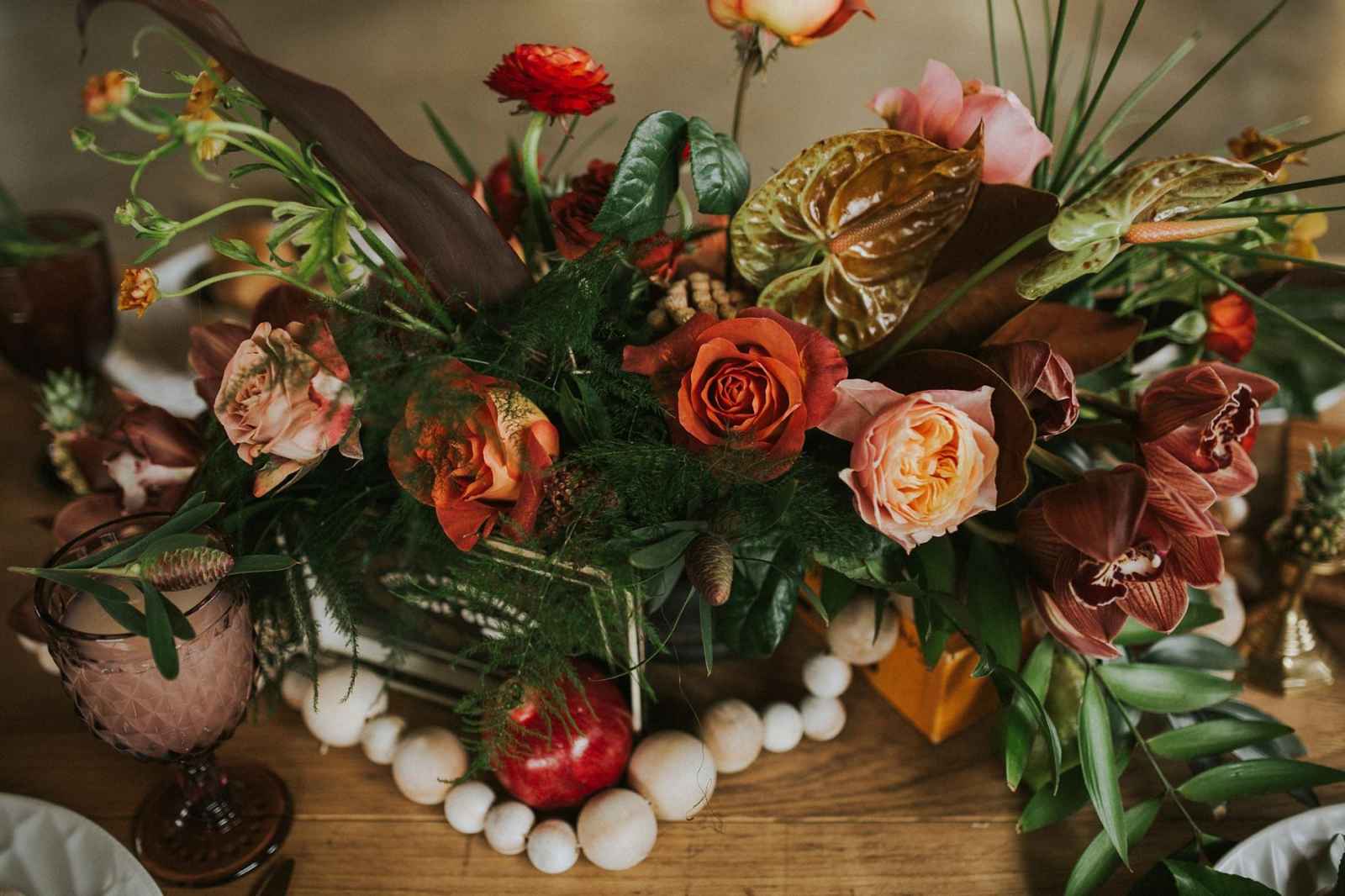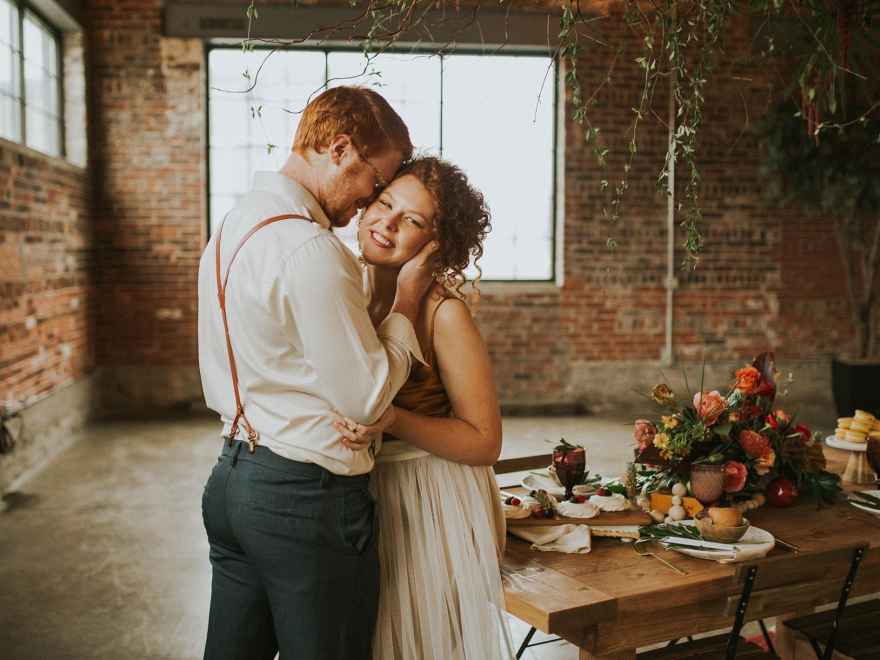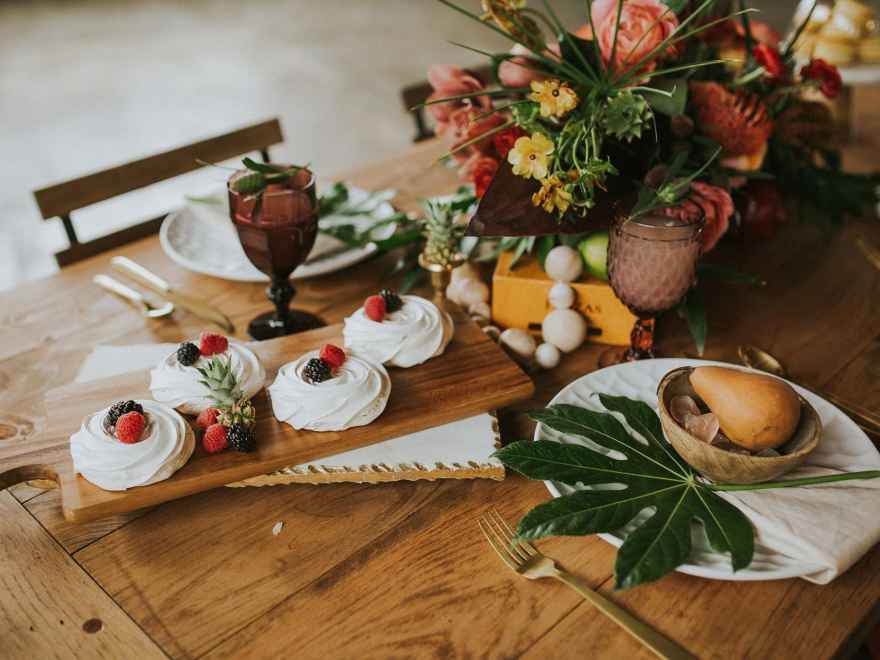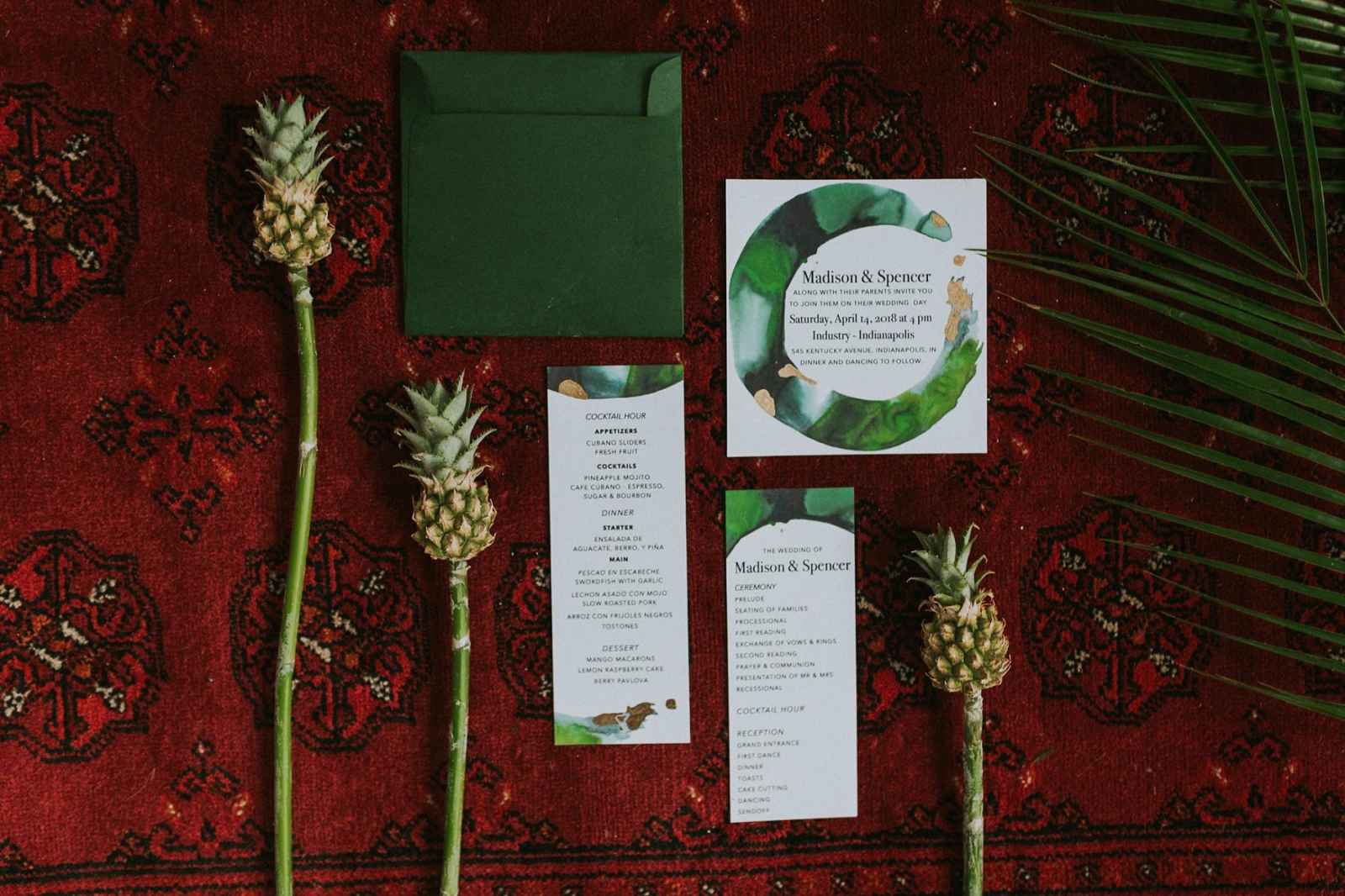 The stationery design was both tropical and modern, featuring watercolor and gold foil to support the Havana theme.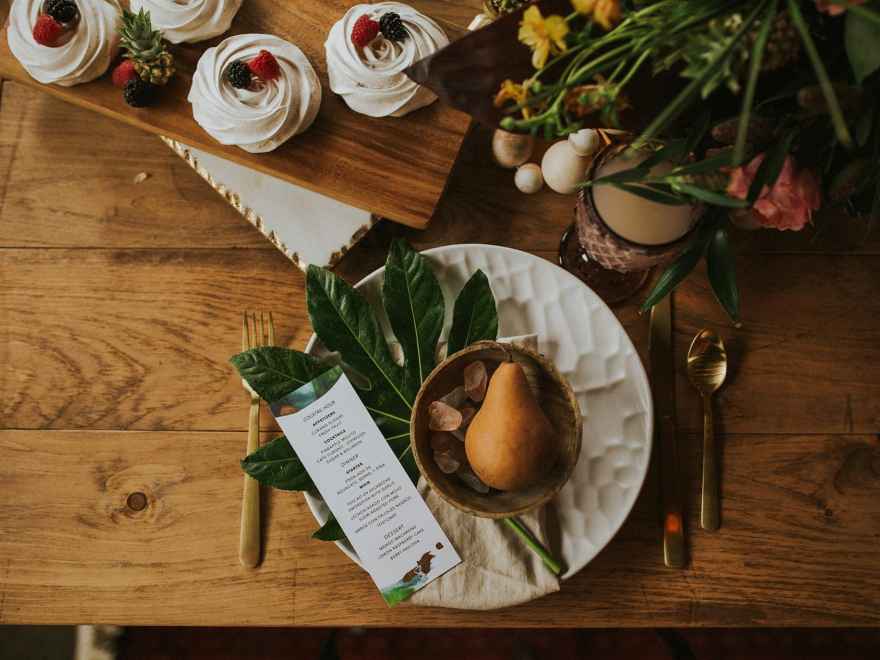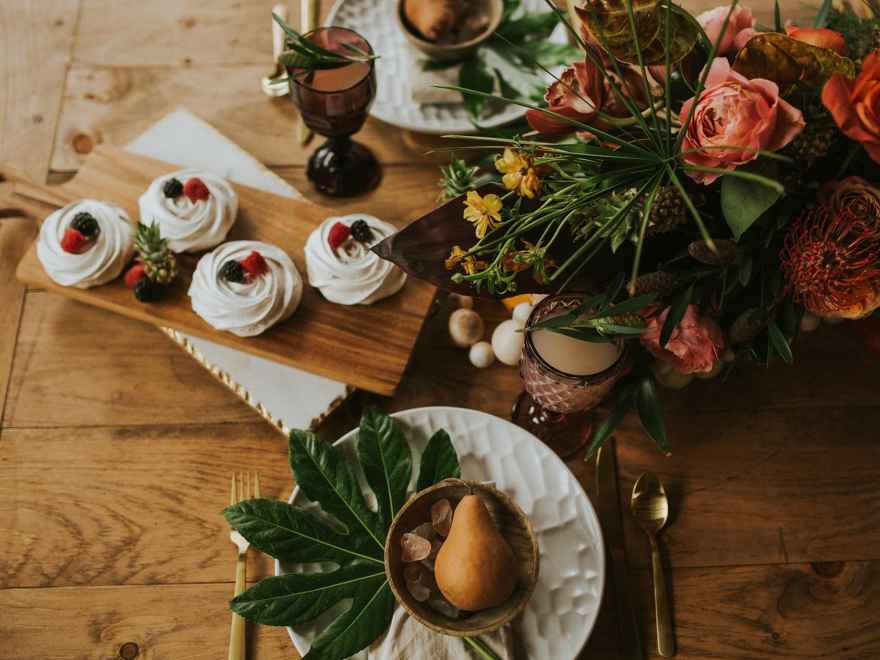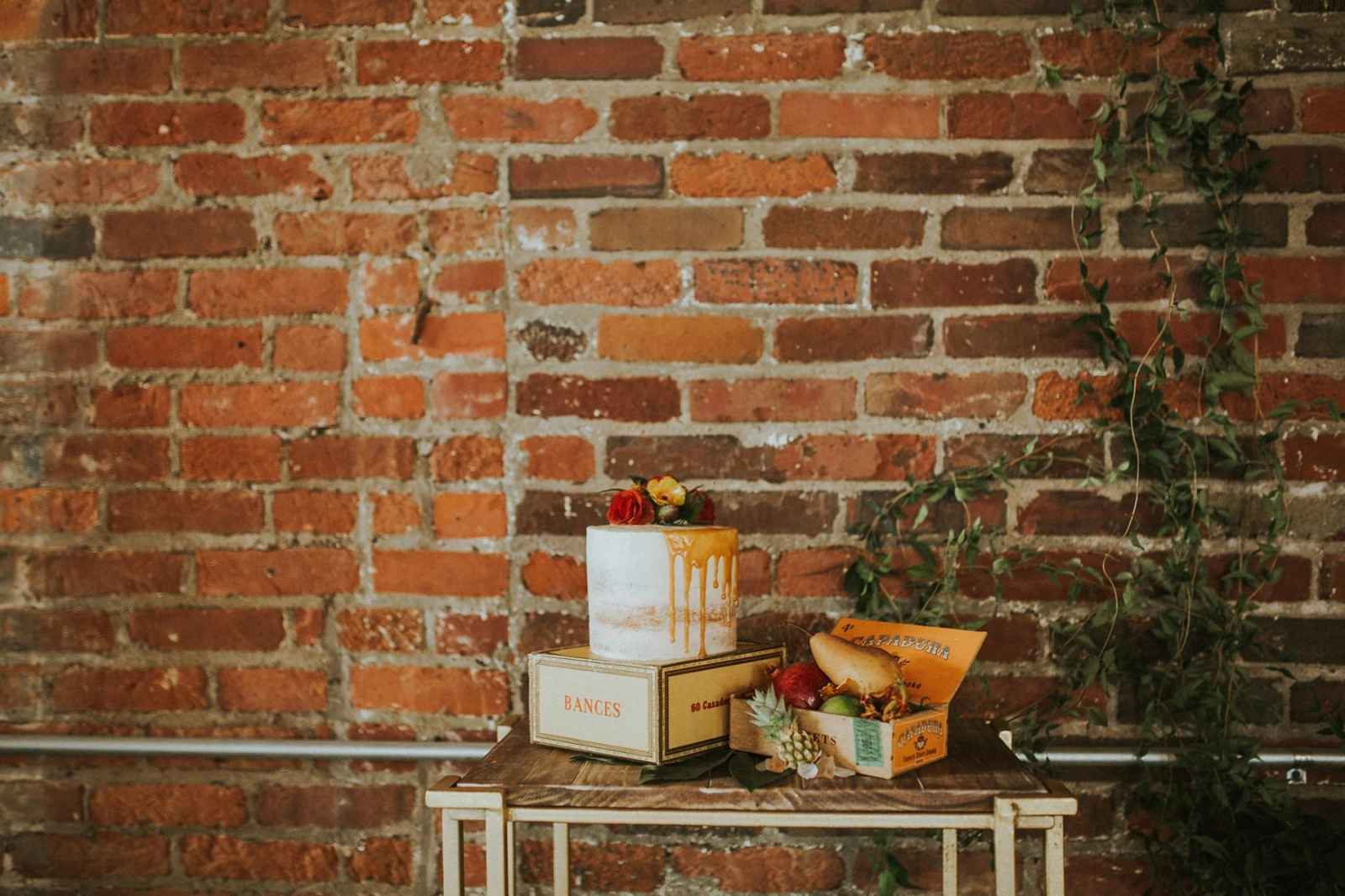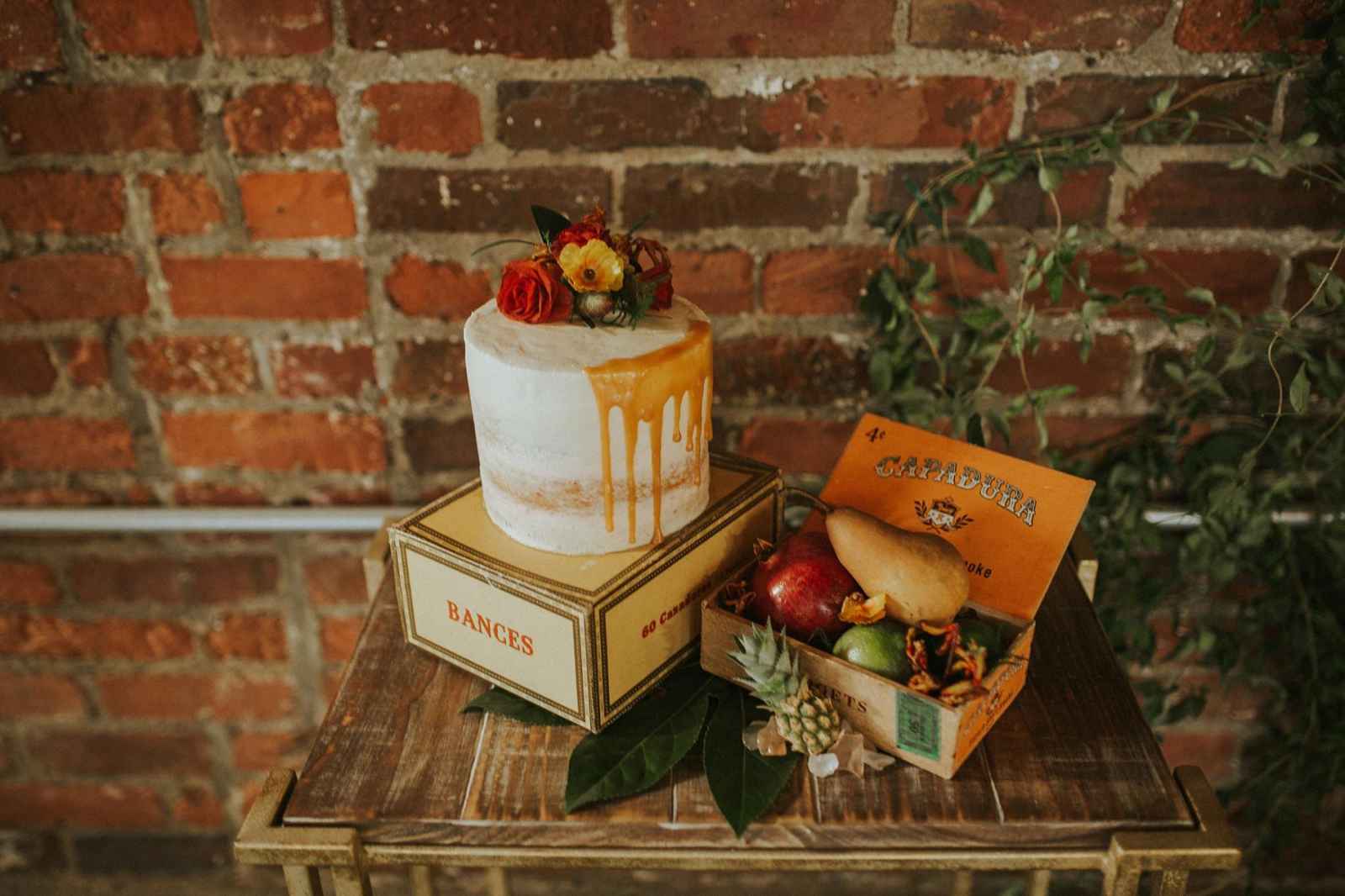 Amanda of Sea Salt and Cinnamon says,"We went with a whimsical theme of delicate Berry Pavlovas and Mango Macarons for the head table while the cake made a beautiful statement in its simplicity. It was semi-naked with caramel drip and fresh flowers. Delicious!"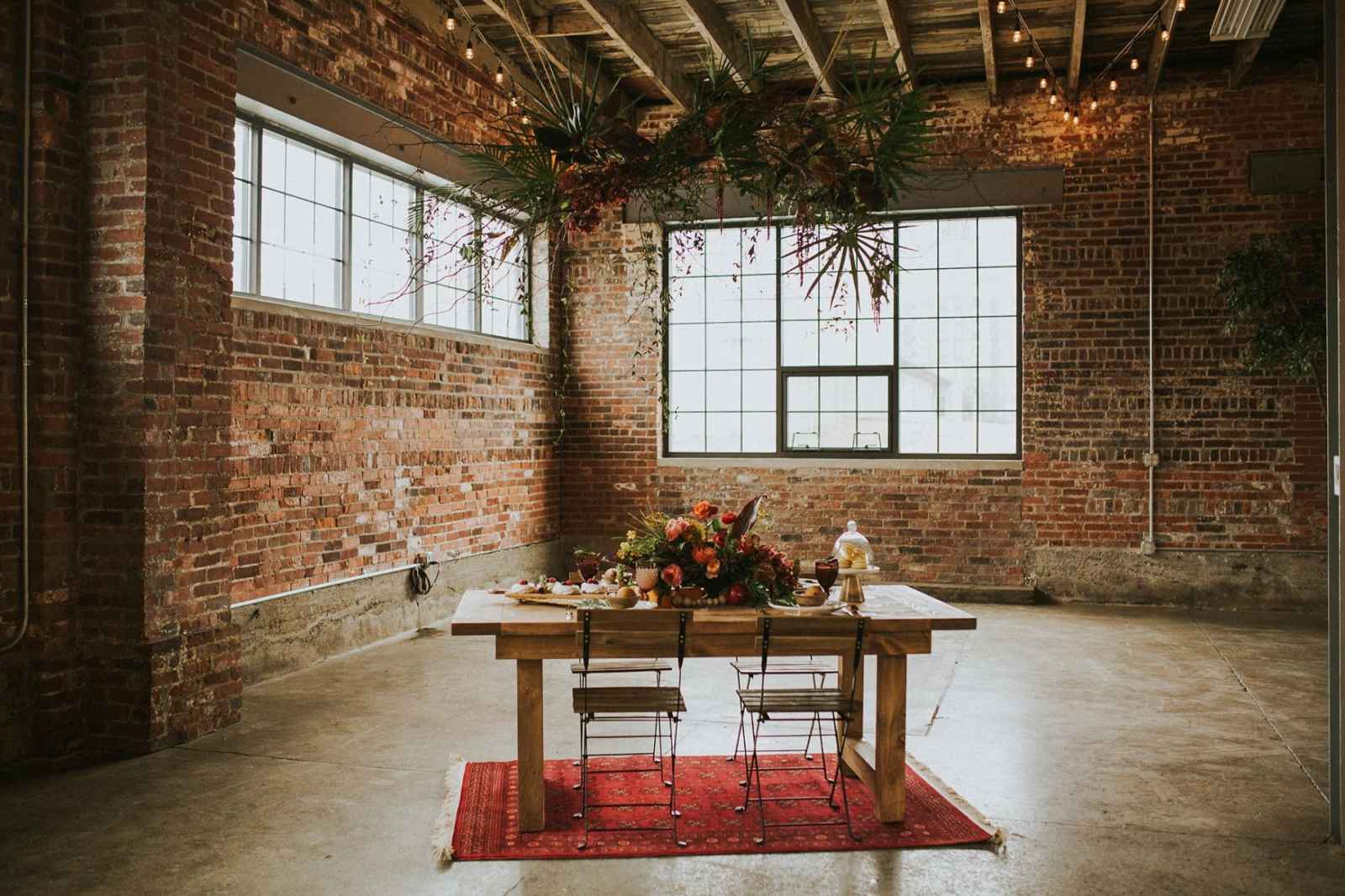 Megan says, "We used handcrafted wooden tables from the venue and then had Abby from Maeve Vintage bring all of her favorite knick-knacks. She provided Cuban cigar boxes, a cake stand, deep purple goblets, golden flatware, bohemian rugs, golden accents and candles as well as styling."
The team wanted to ensure they infused the big trends of greenery, jewel-toned florals and gold (or bronze) accents. We say, "Mission accomplished!"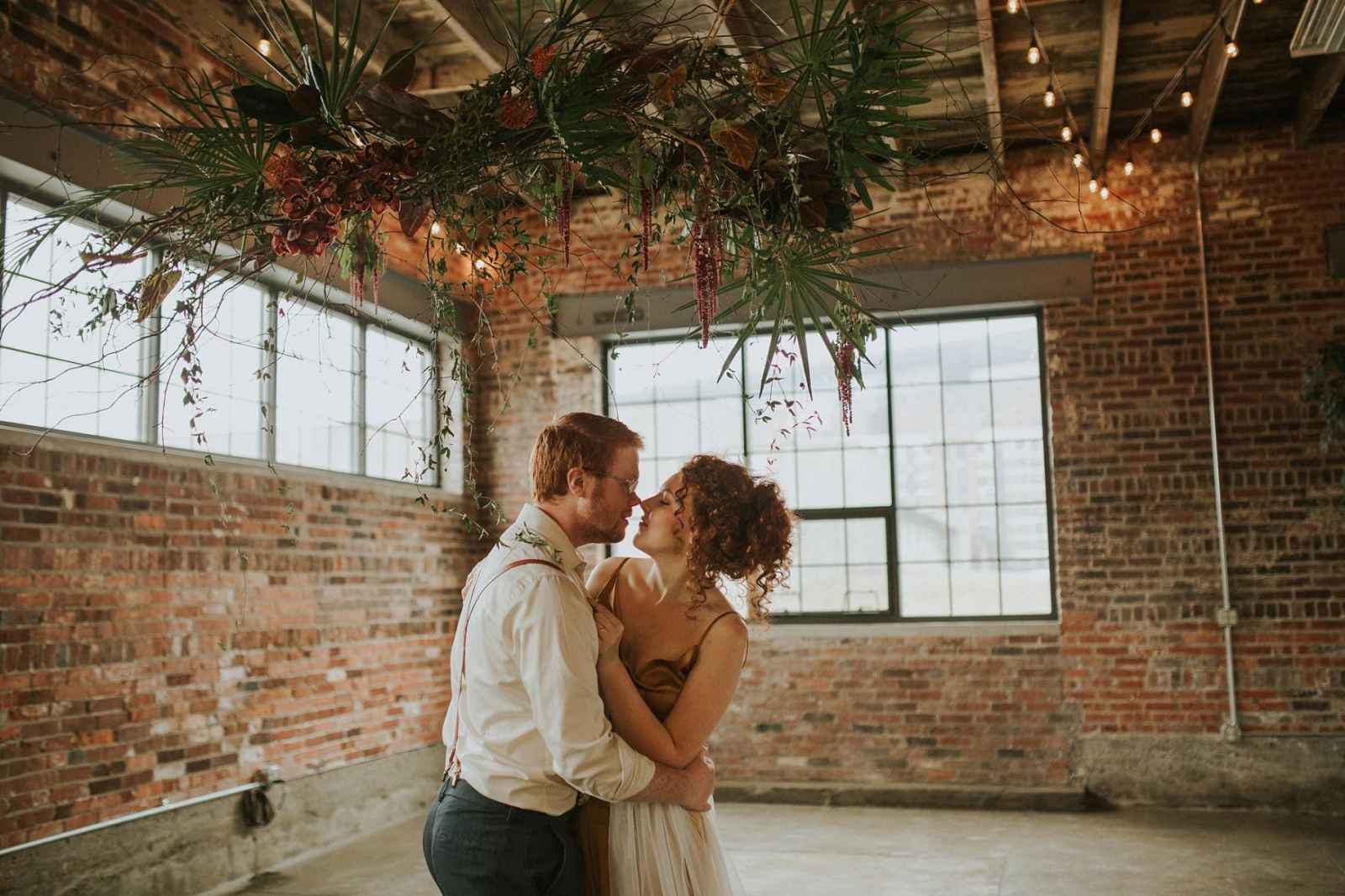 are you a bride-to-be?
We'd love to plan with you on weddingday-online.com. Let's get started!
 
are you a wedding extraordinaire?
Join WeddingDay Magazine in inspiring brides by partnering with us! See how here.