When Shillawna Ruffner, of Shillawna Ruffner Photography, recently moved to Evansville, Indiana from Southern California, she knew that a style shoot would be the perfect way to get to know and work with some great local talent in her new home. One such vendor was JoElle of JoElle Elise Designs. After joining forces, they approached Nikki Davis, owner of the Historic Boehne House. Davis' neo-classical revival home, recently rehabbed for weddings and events, became the overall catalyst for the team's style concept: Historic Romance.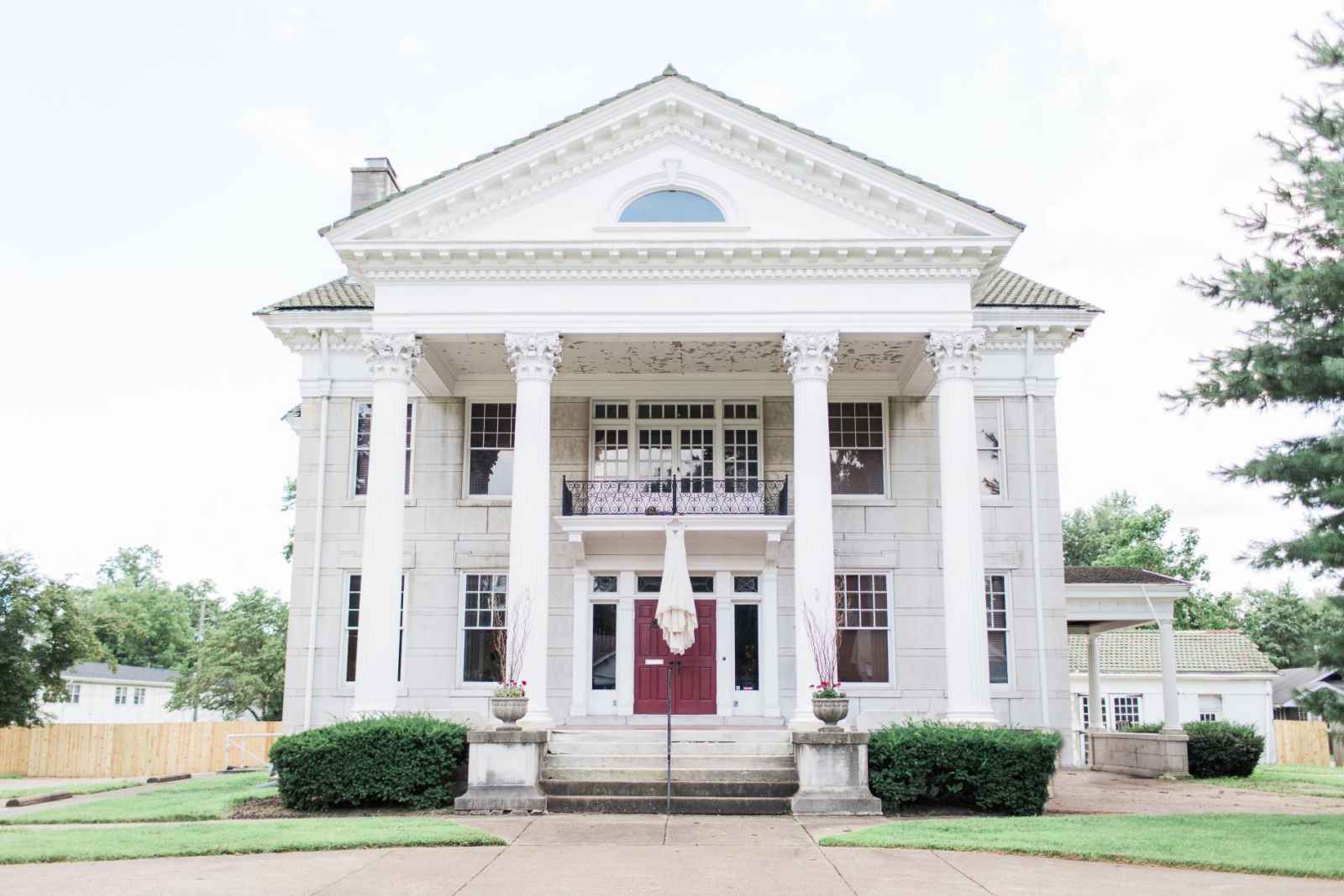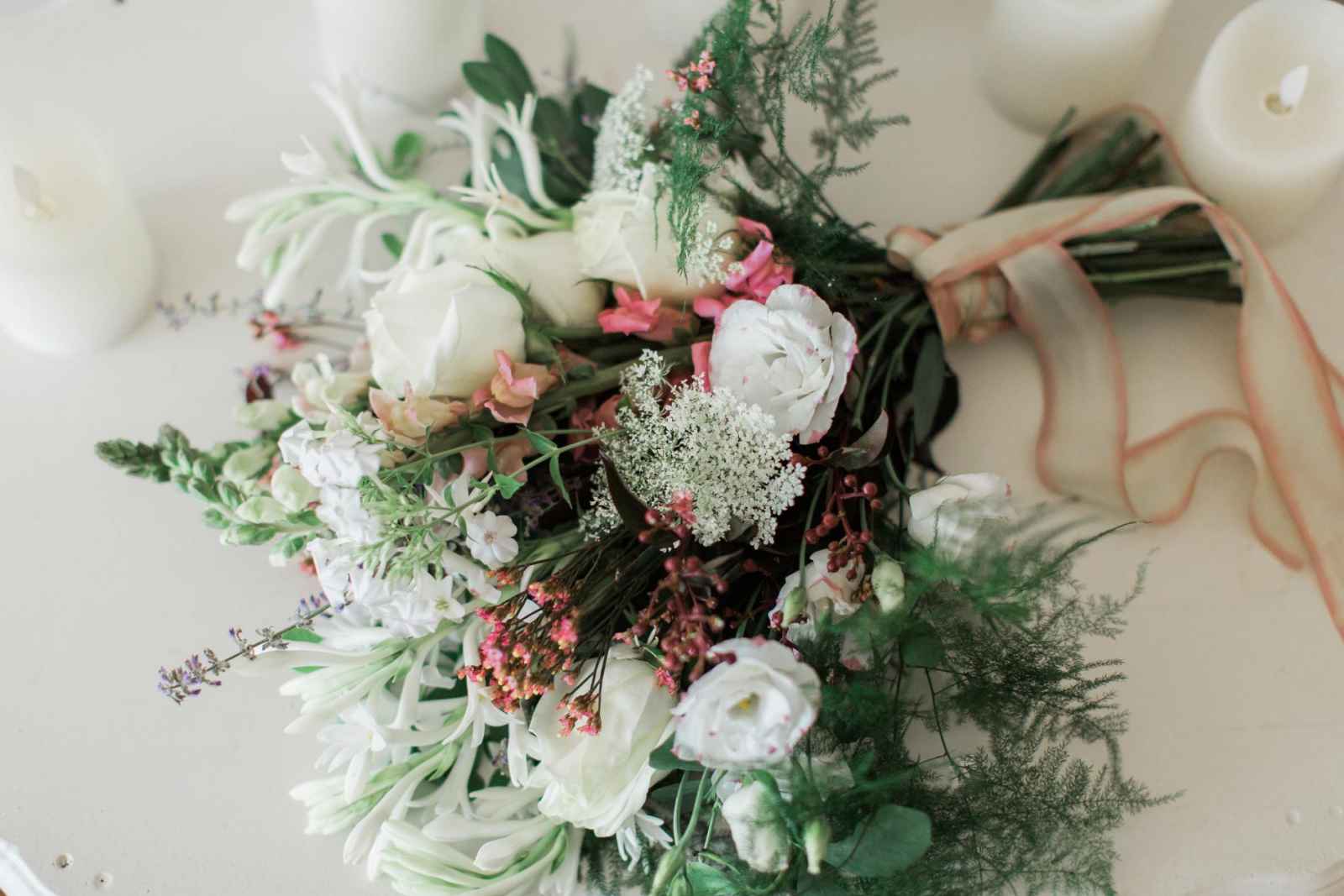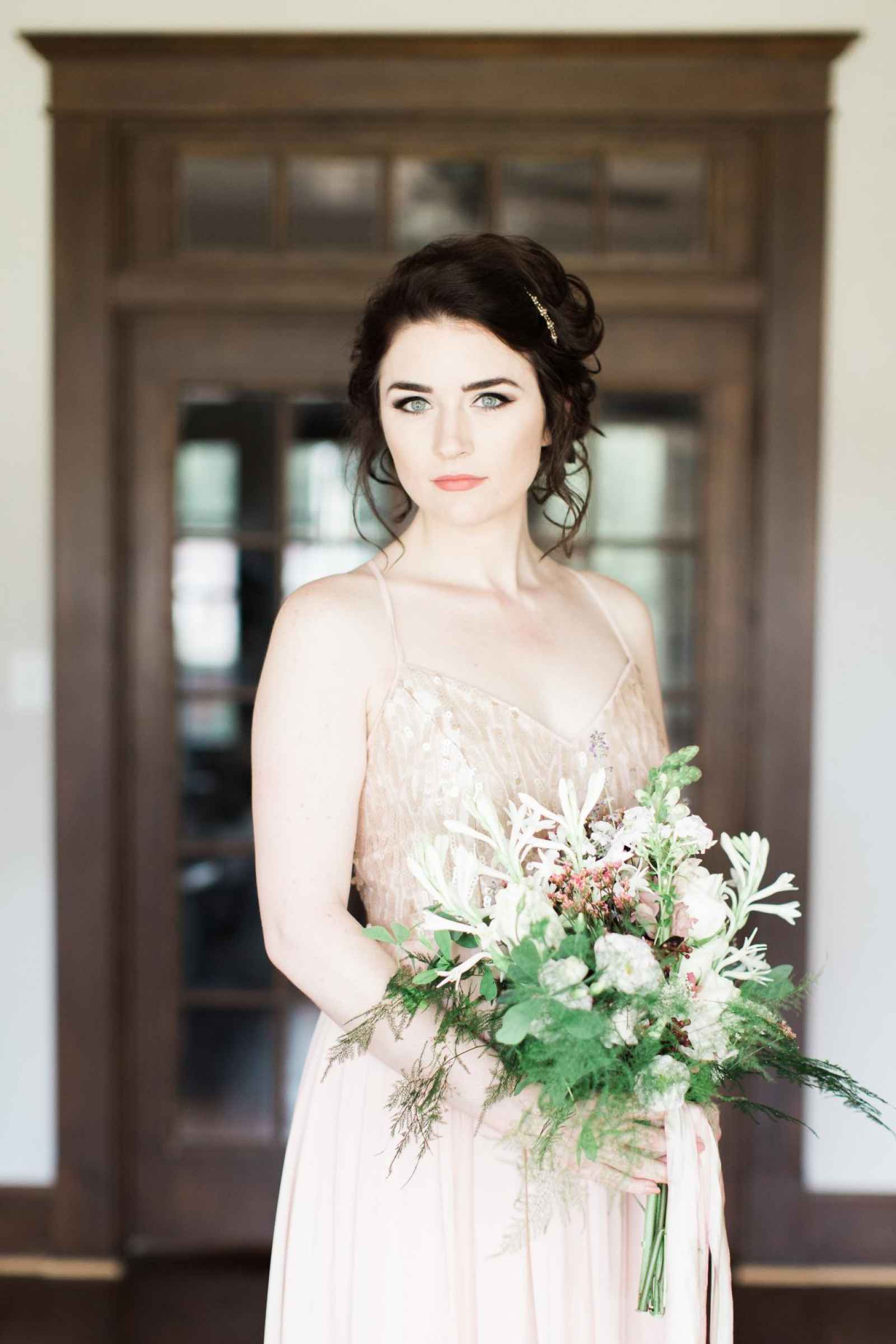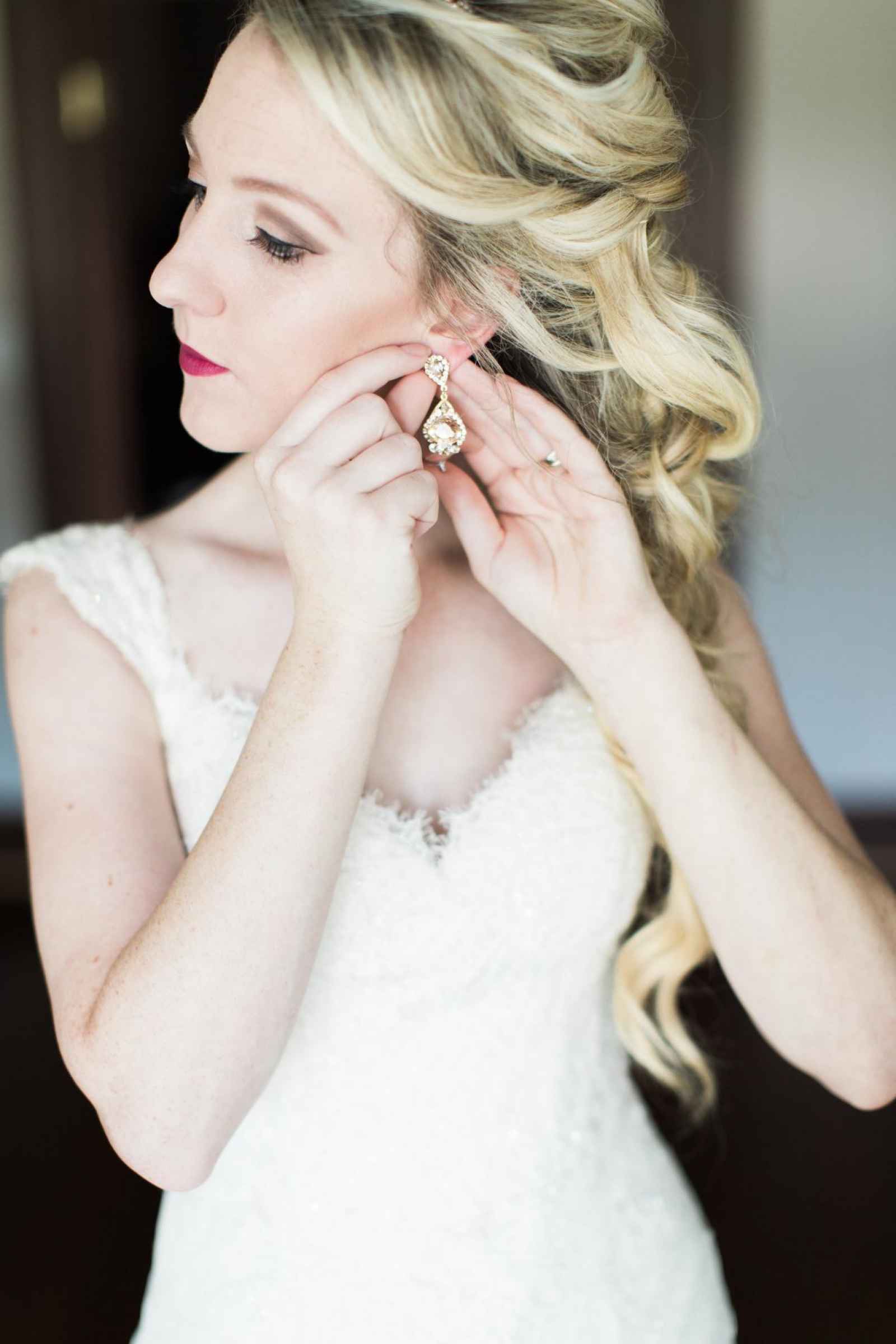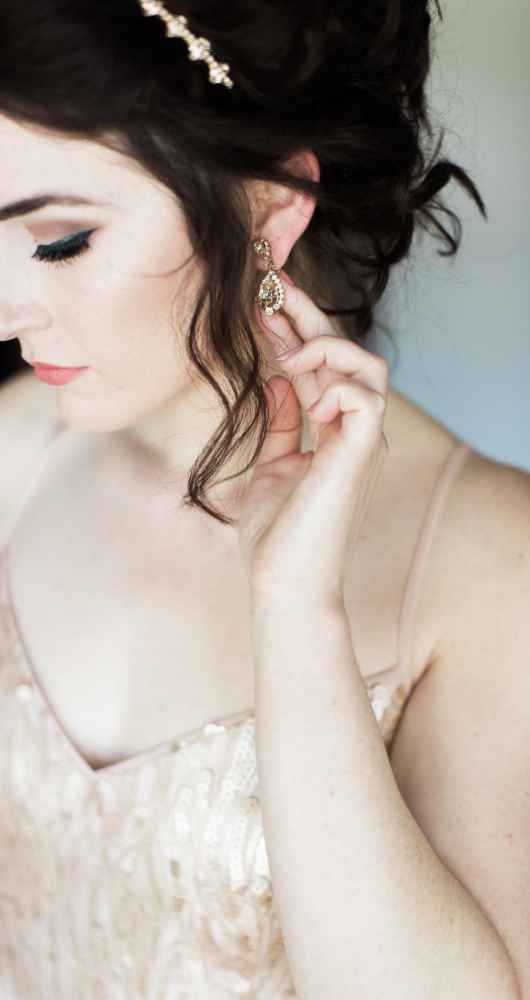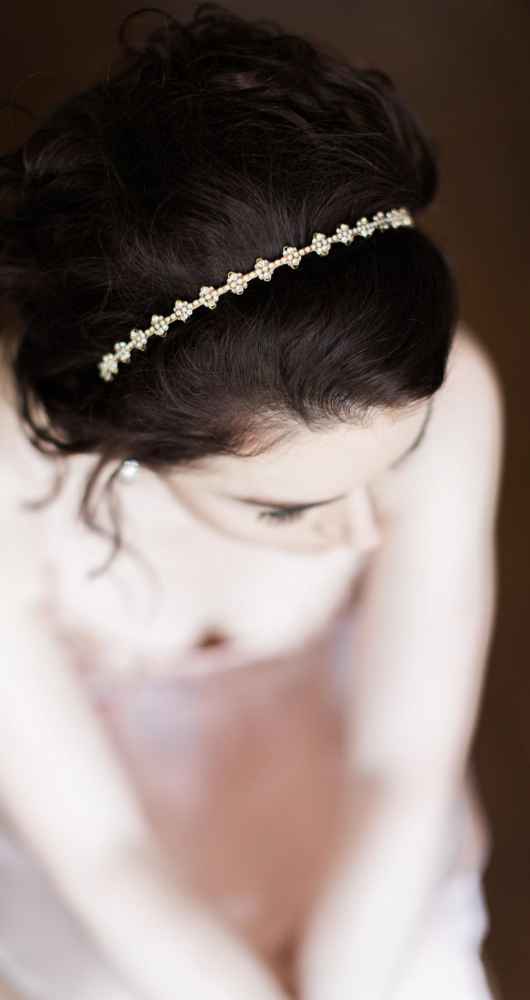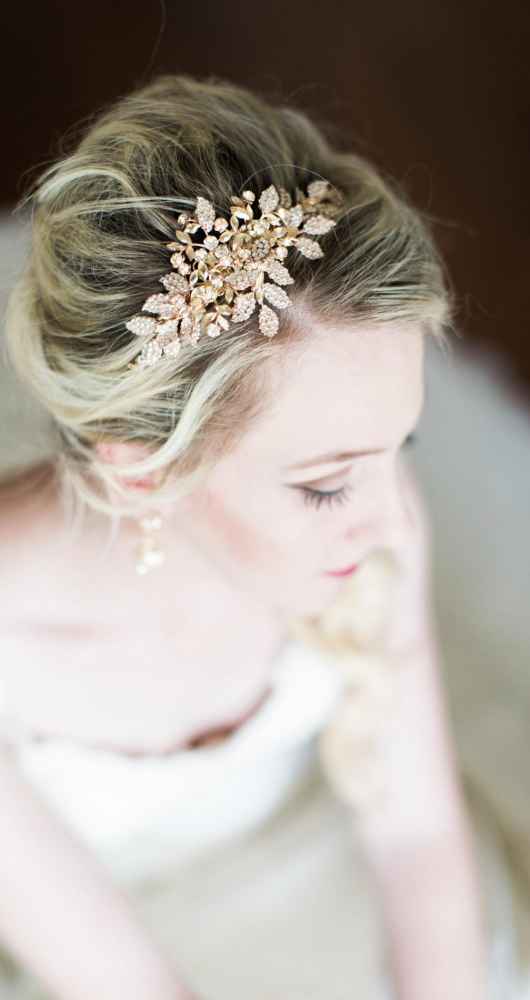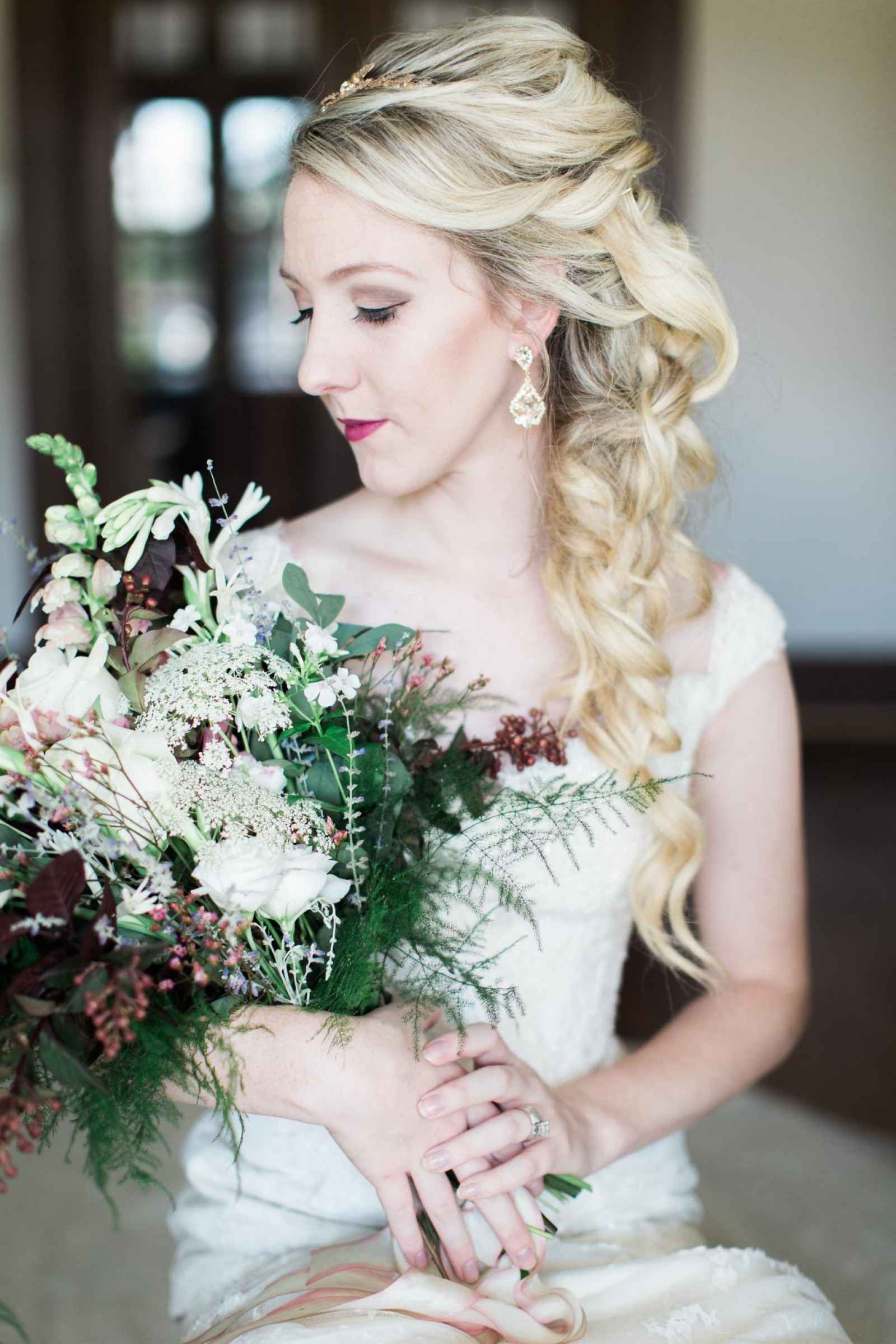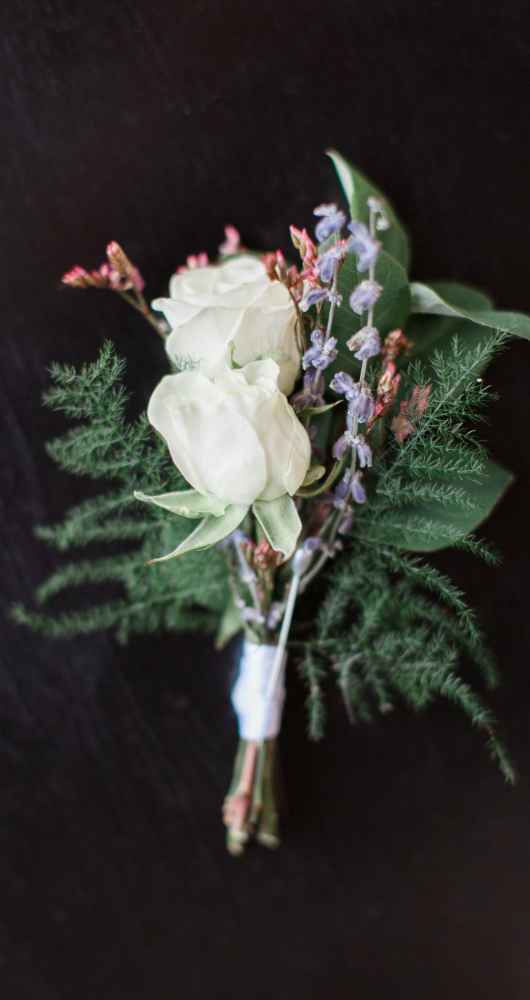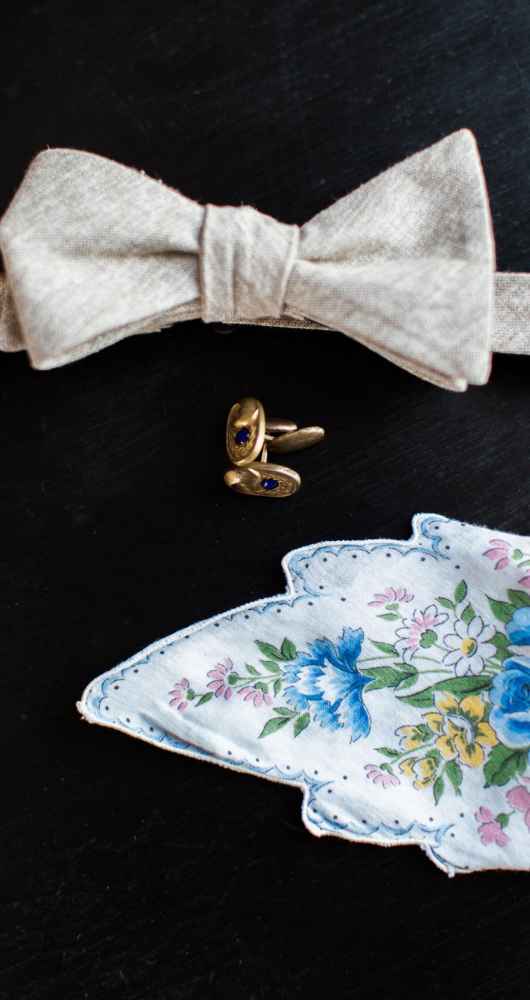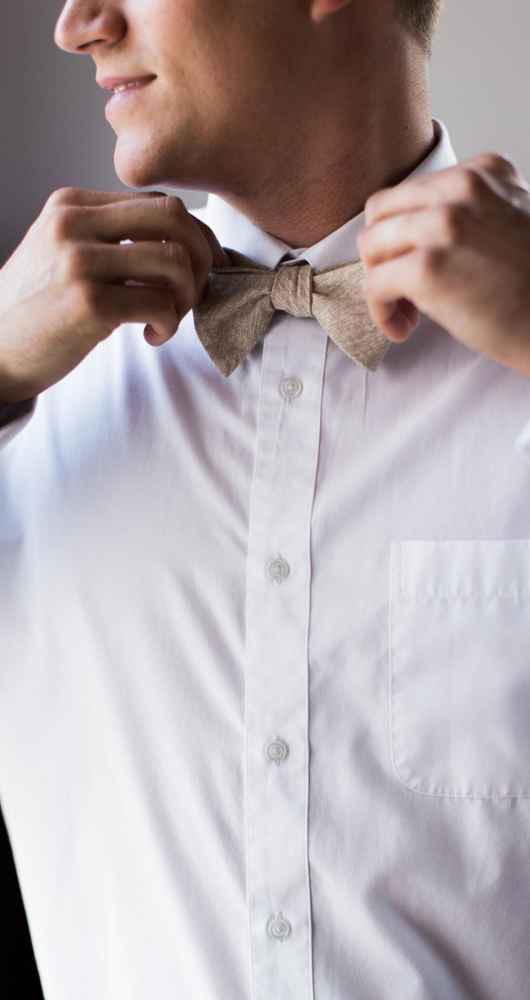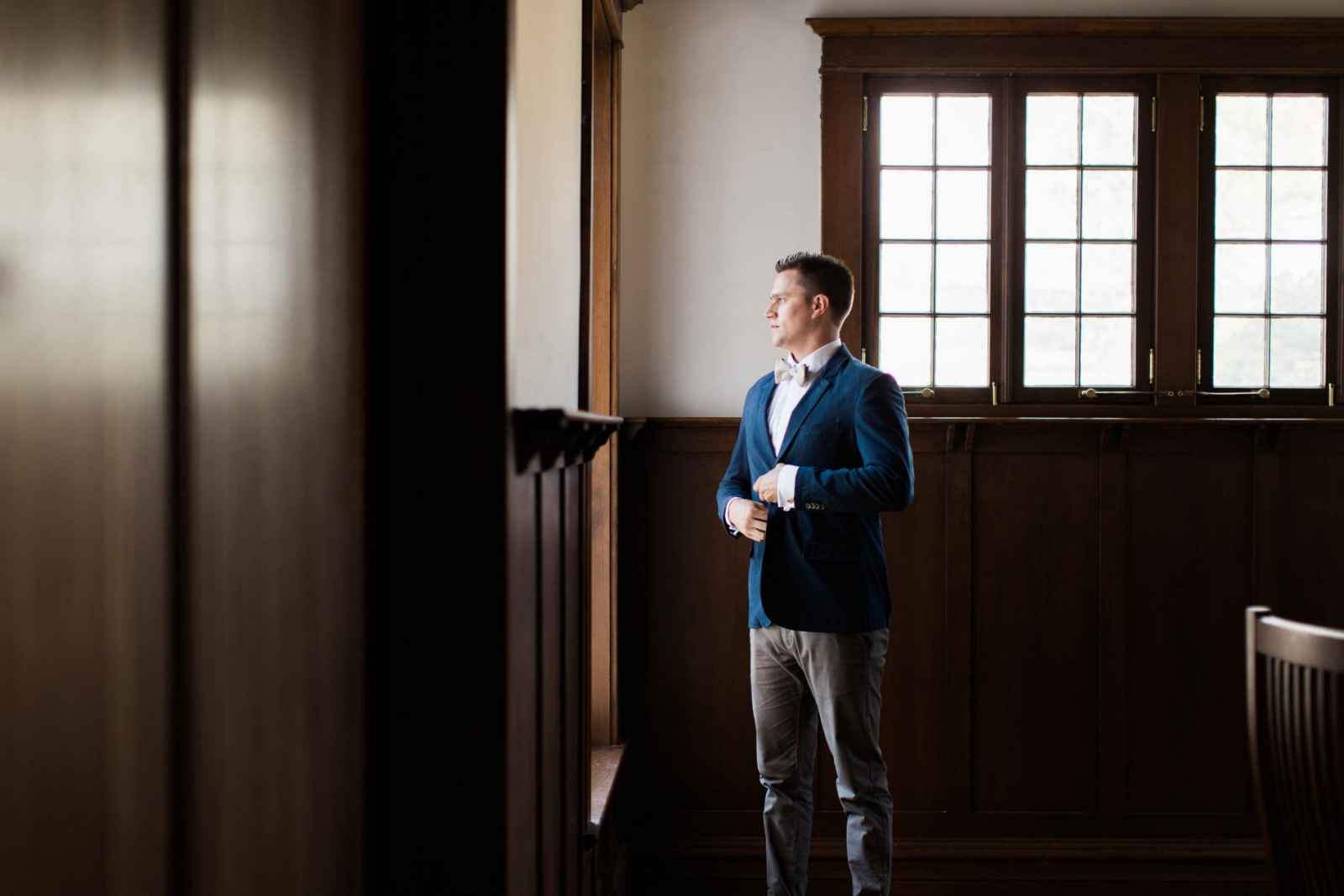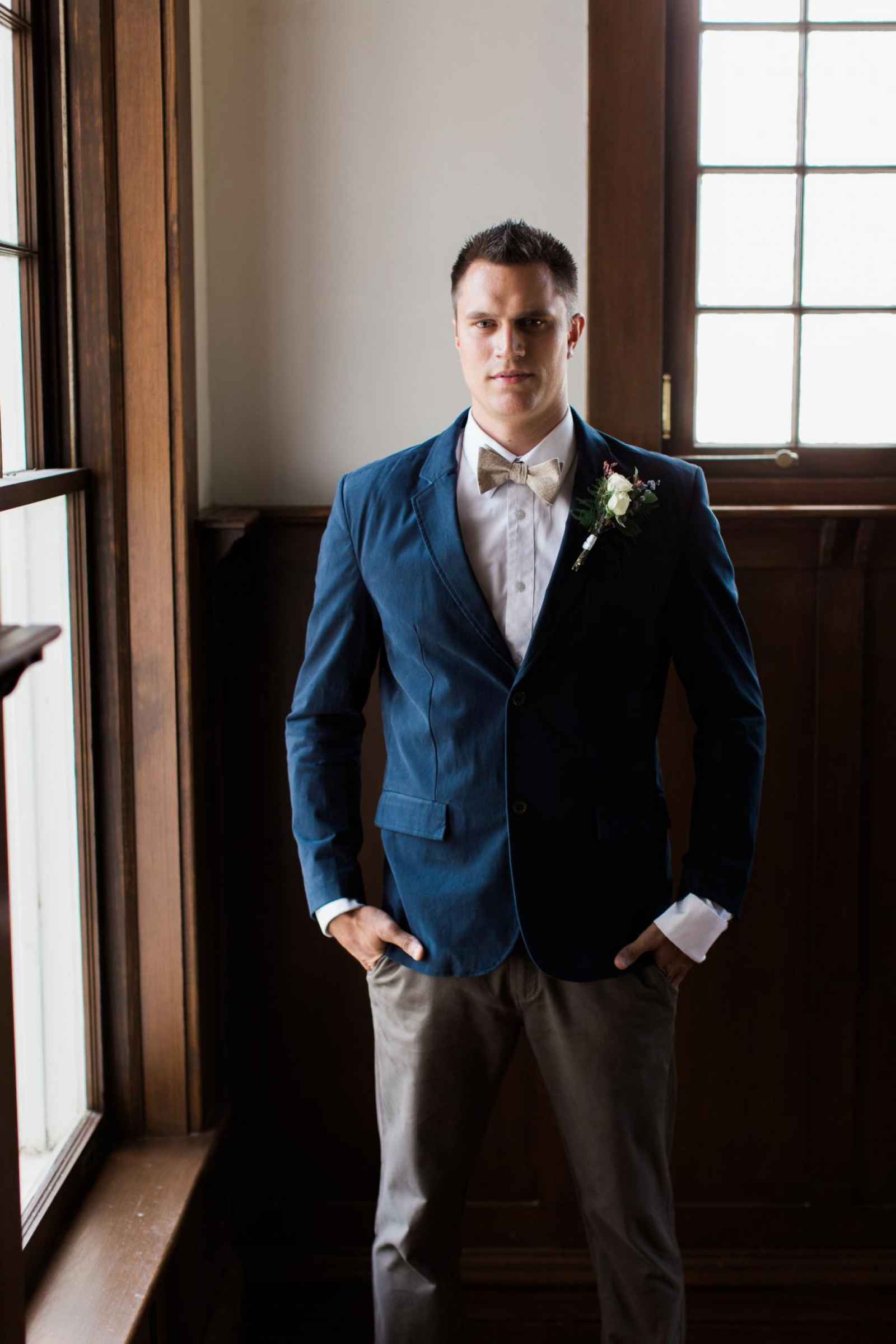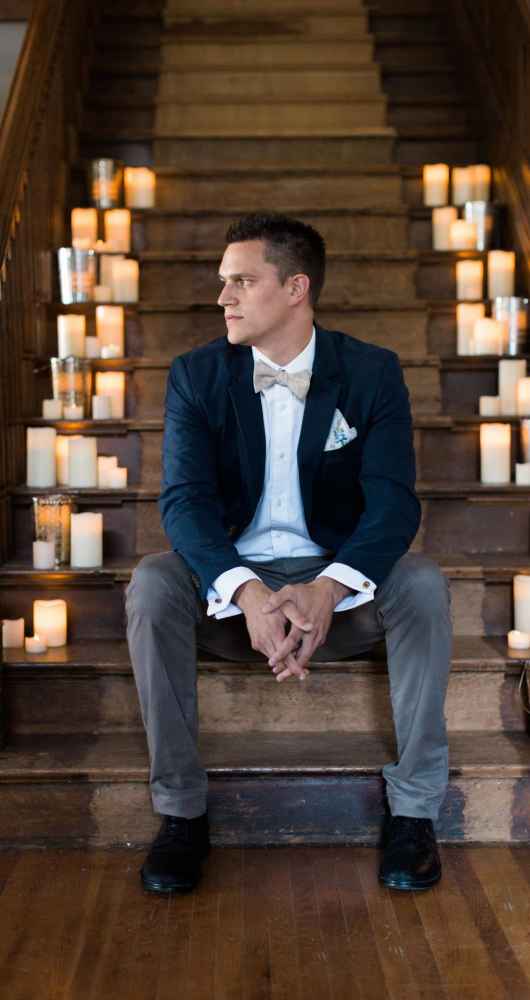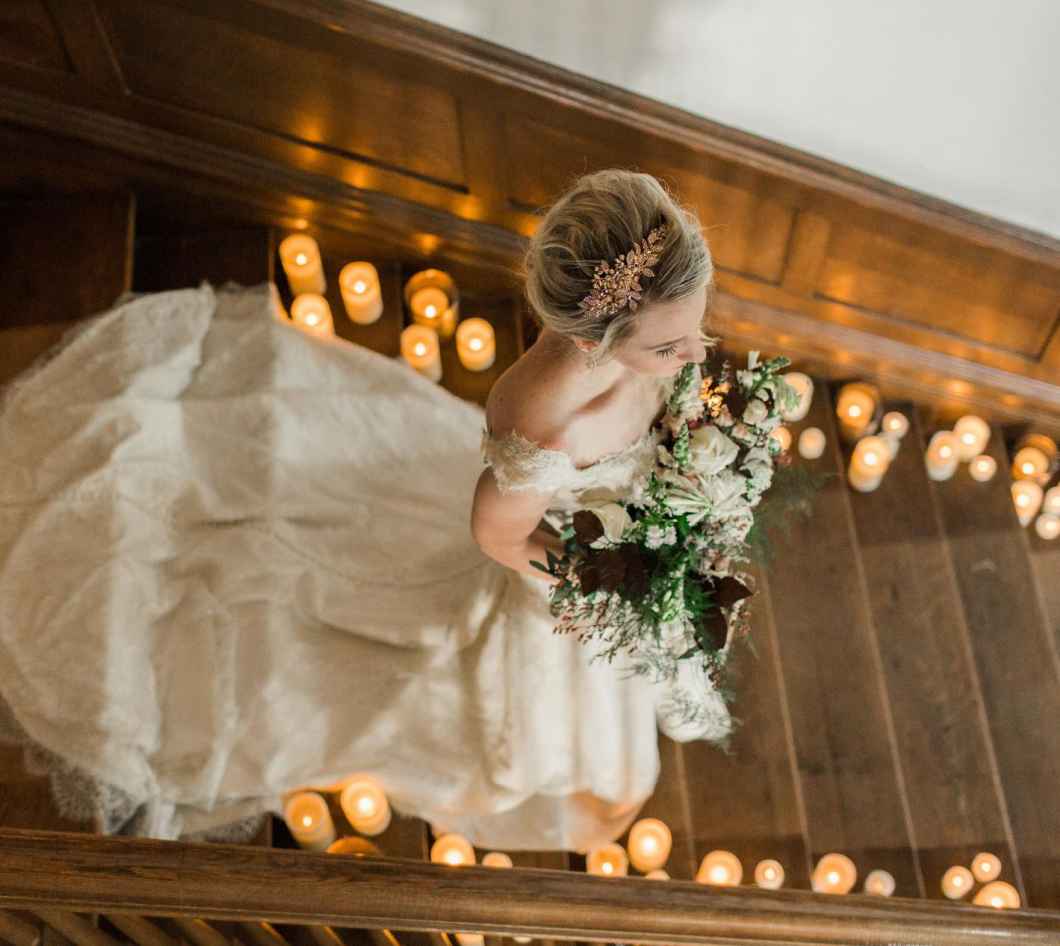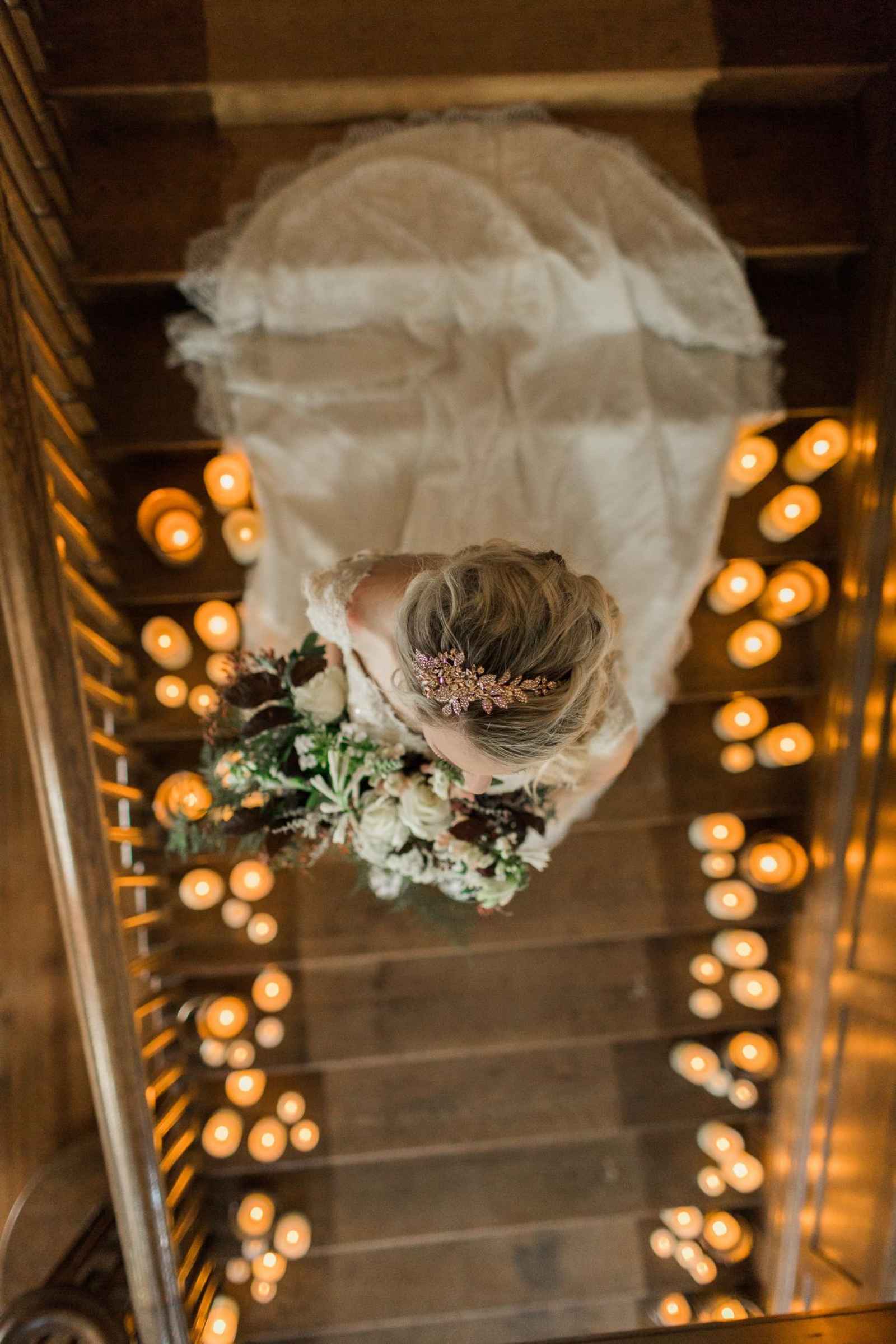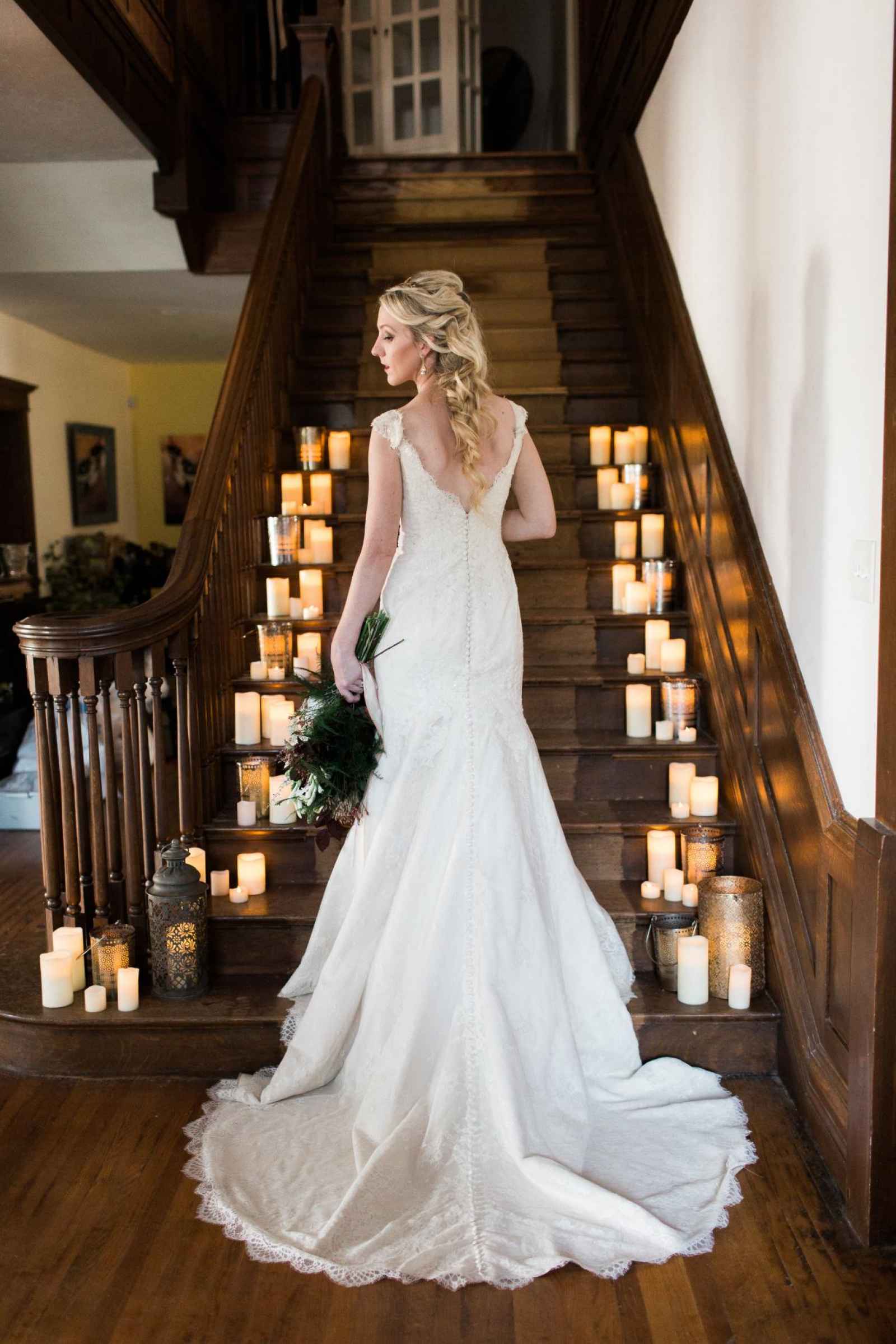 Built in 1912, the home's many classic architectural details, including gorgeous pillars, stonework and a balcony, are not only ideal for couples who love that style but for those who appreciate beauty and romance, too. "The Historic Boehne House is a local iconic landmark and so incredibly beautiful," says Shillawna. "We wanted a beautiful, timeless look for this shoot— something the original builders of the property would approve of." In order to preserve and not overpower the venue's design, the team chose a soft palette of ivory, blush pink and greenery with wood and bronze accents to complement the home's gorgeous wood paneling. "We wanted to preserve the beauty and integrity of the house and selected décor that would enhance its beauty and fit in with the surroundings." explains Shillawna.

Sometimes, mentally stepping back into an era is the perfect way to embody it. That is exactly what the team and Whitney Muncy of Emerald Design did. Envisioning what an early-1900's bride would have been able to gather herself, Whitney stuck to a wild and romantic hand-gathered design. "The floral pieces were anchored with classic white roses and framed with locally sourced flowers," says Shillawna, "including snapdragons and tuberoses. Wild-growing Queen Anne's Lace was gathered from local fields, as well as the greens that were used in the bouquets and other floral arrangements."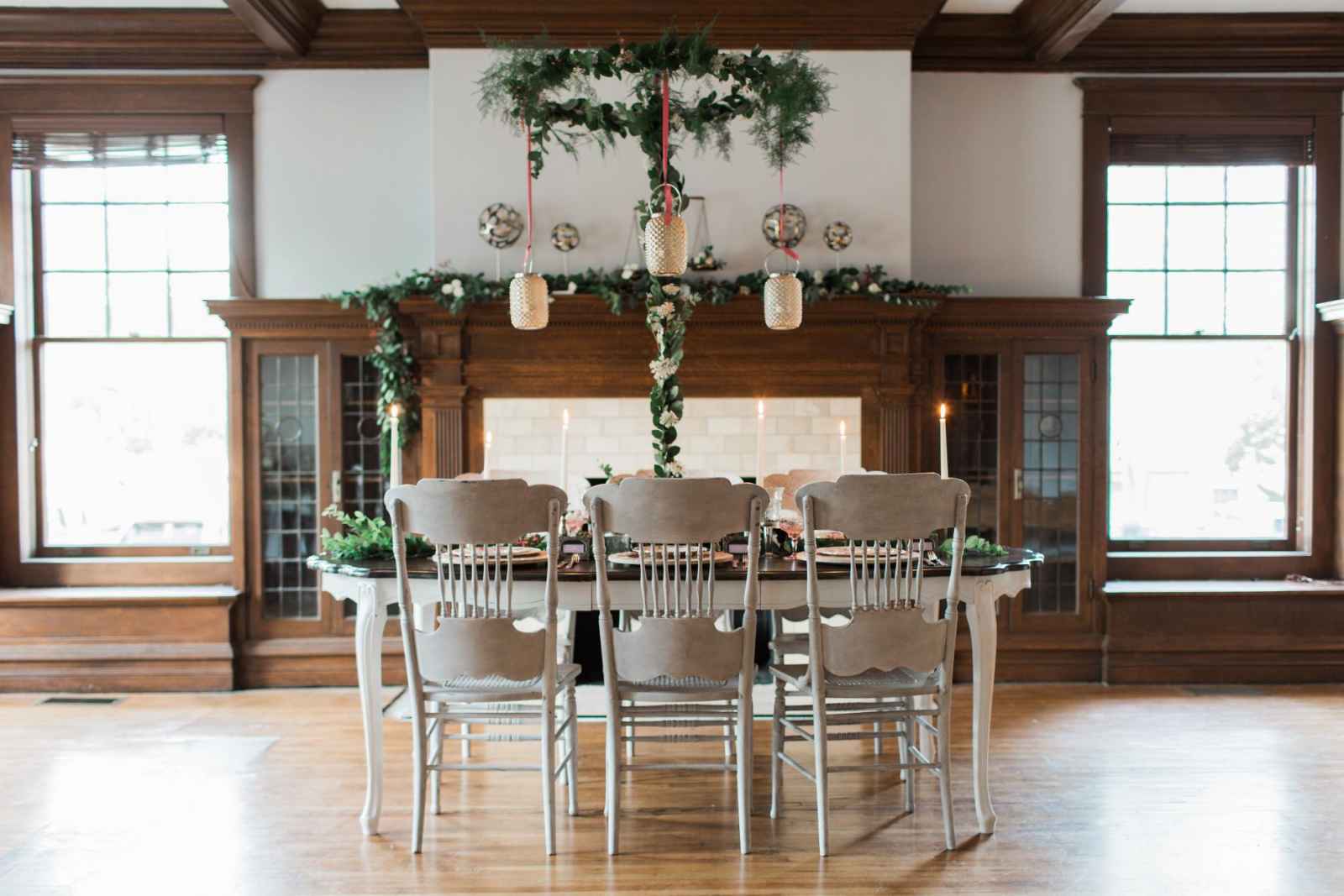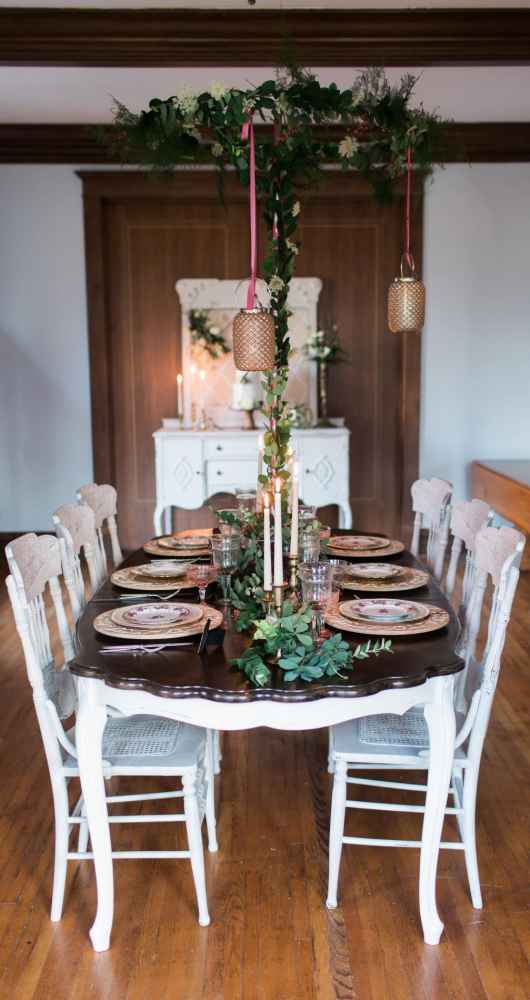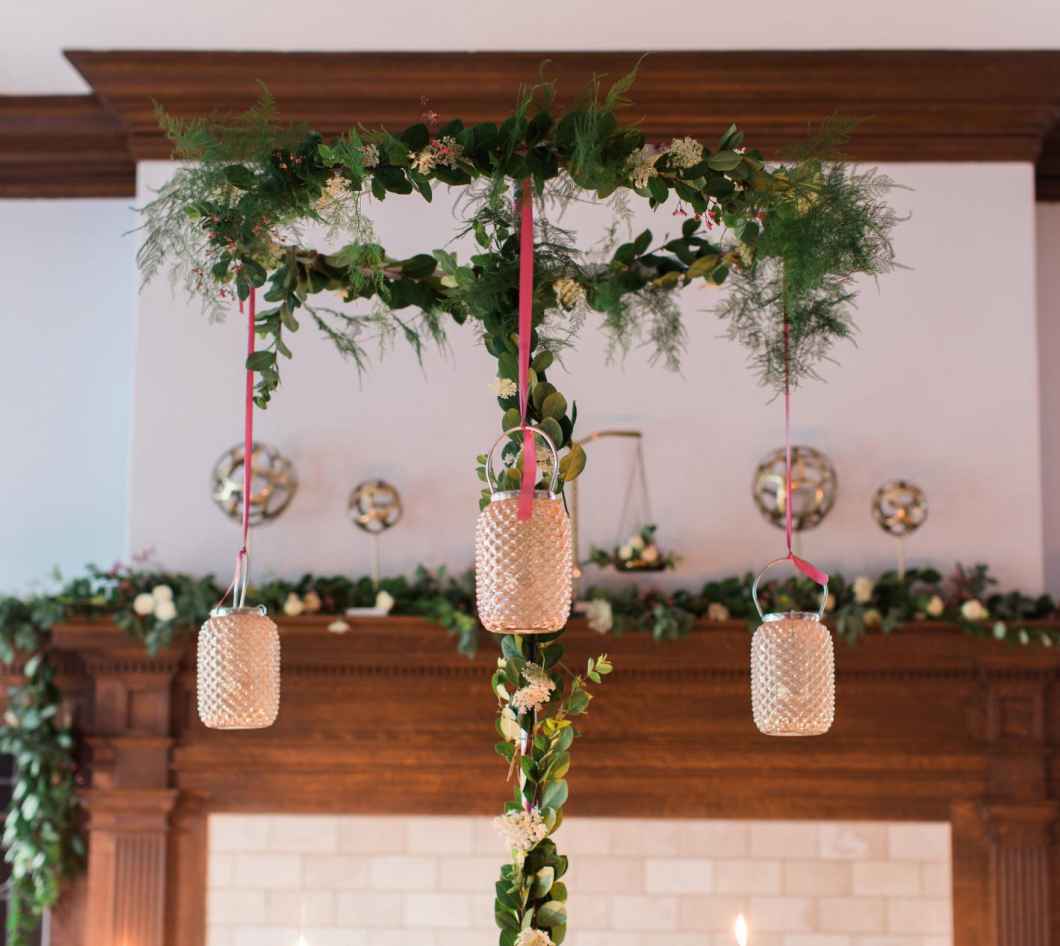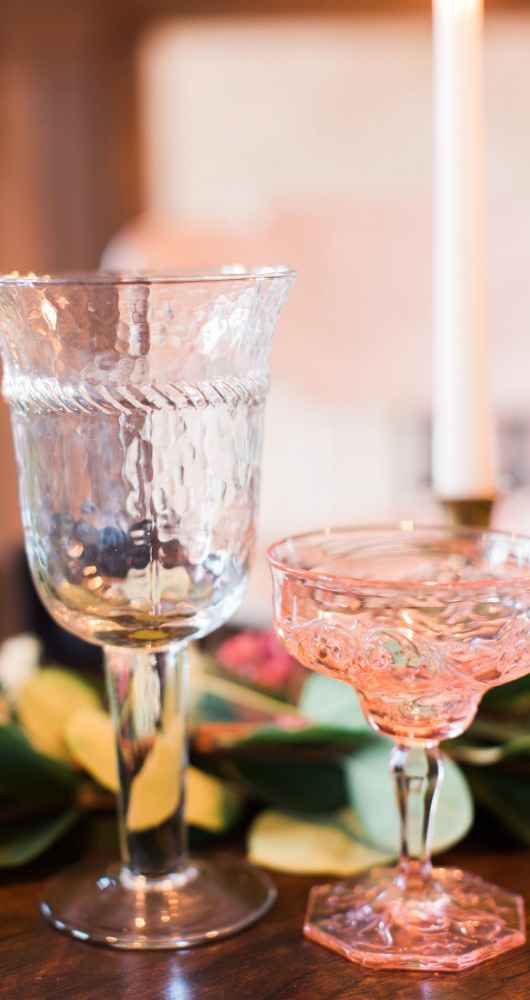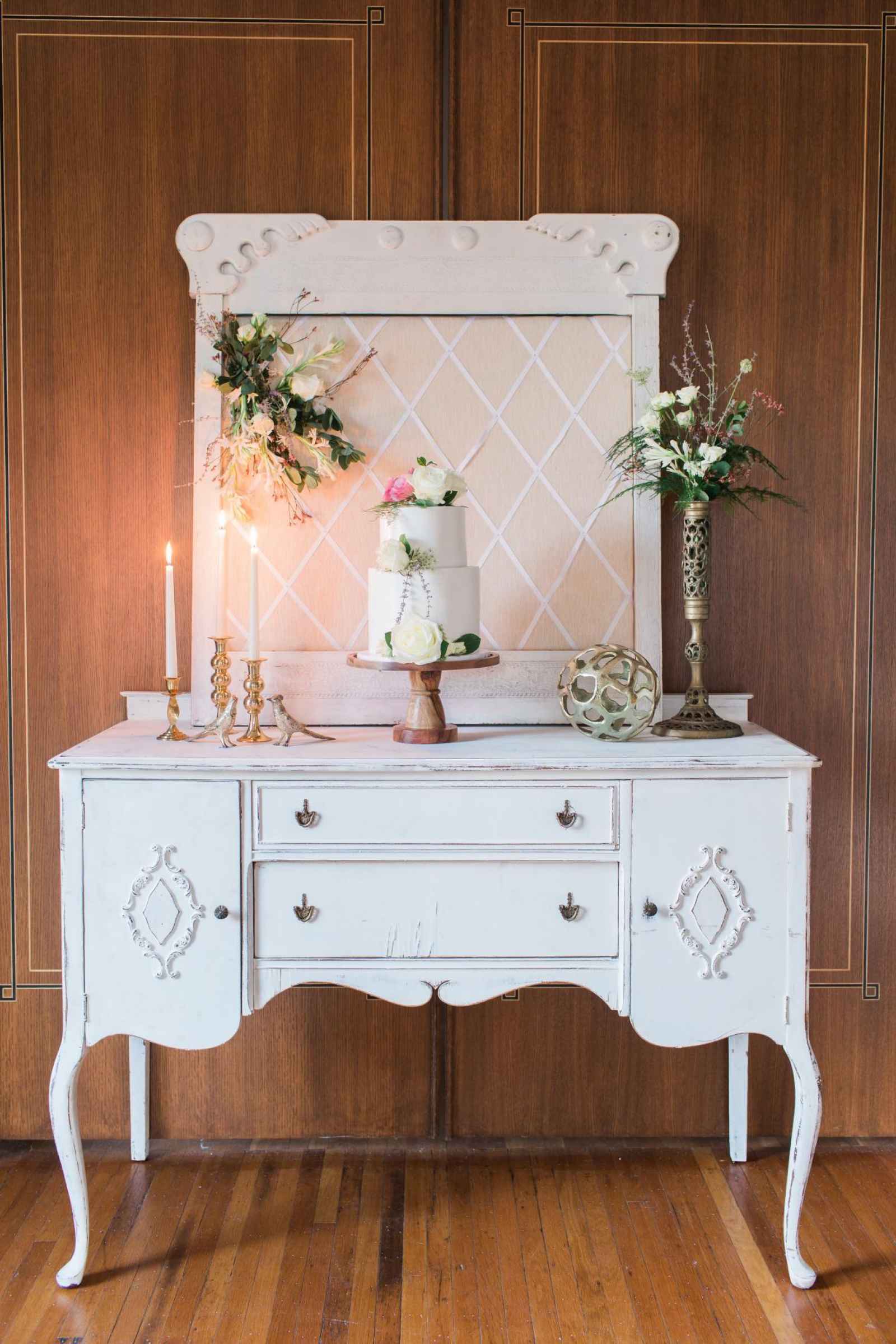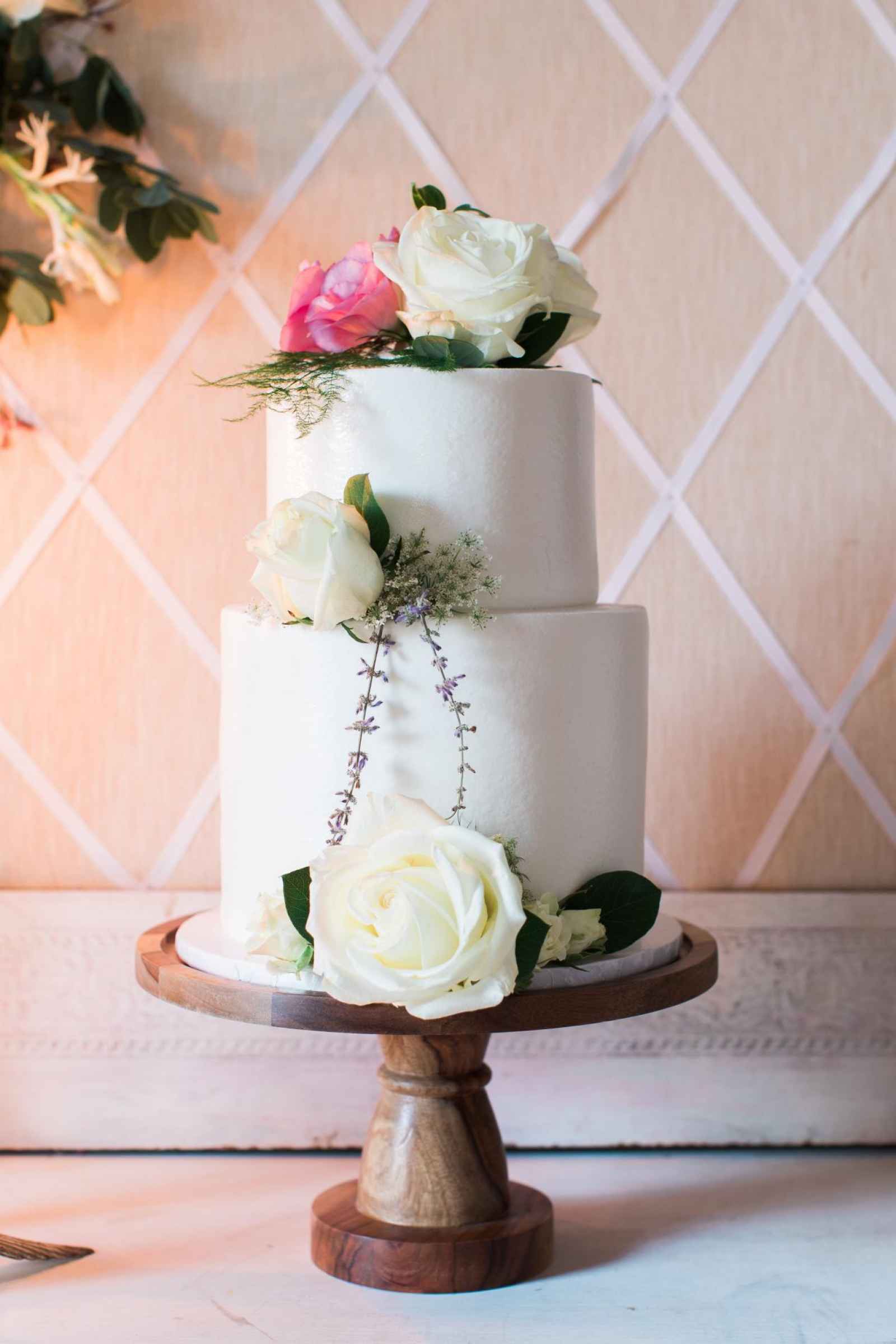 Romantic ambiance was the name of the game when it came to the tablescape. The vintage tables and chairs created the perfect backdrop while the place settings featured beautiful carved wooden chargers, antique pink rose china and bronze flatware. "We also used pink vintage pressed glass goblets and chalices," Shillawna explains. "Bronze candlesticks with white tapers created a romantic ambiance. The cake table was a restored buffet with bronze fixtures and mirror that has been re-purposed into a French memo board." The two-tiered cake finished with white buttercream frosting and fresh flowers was the final touch.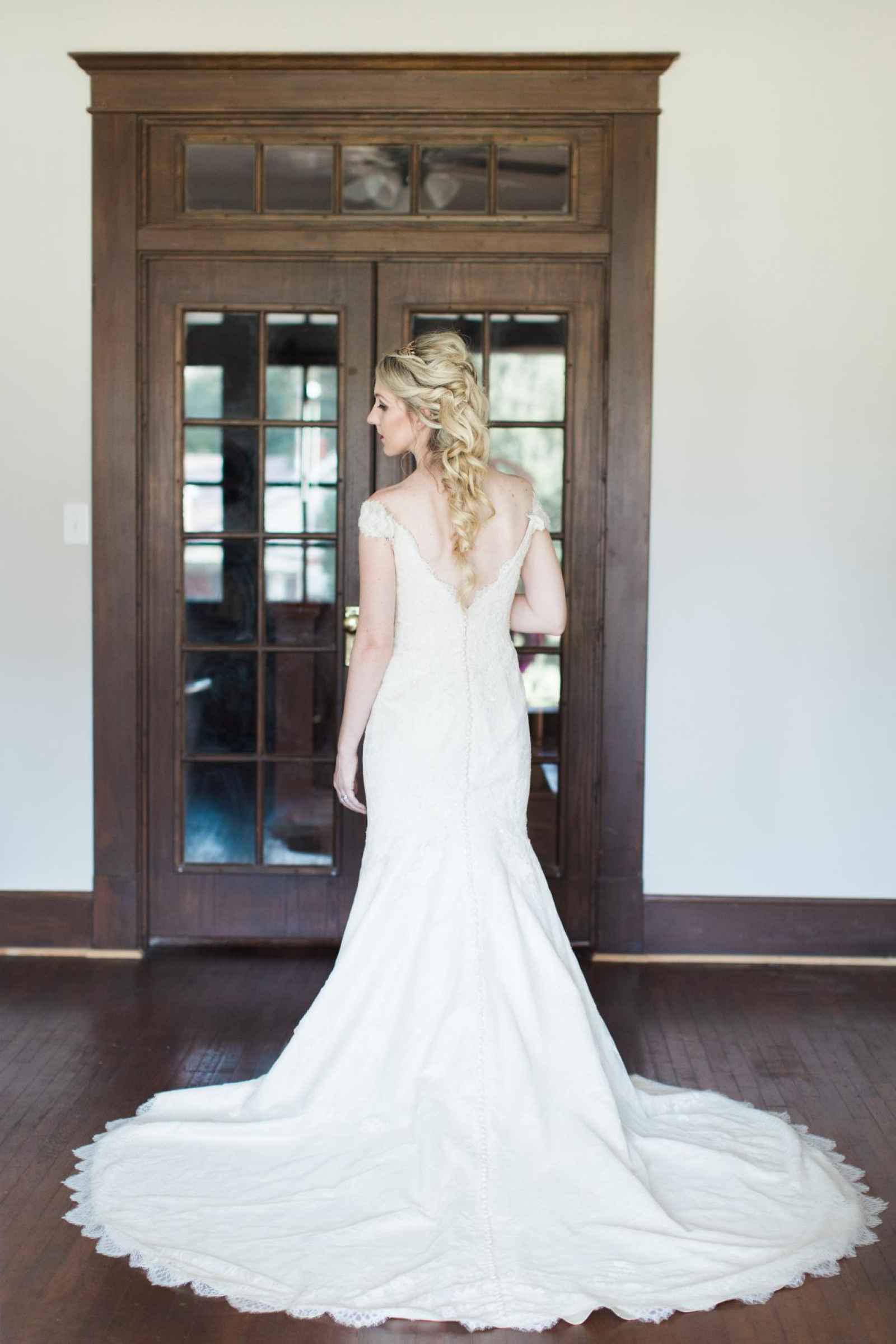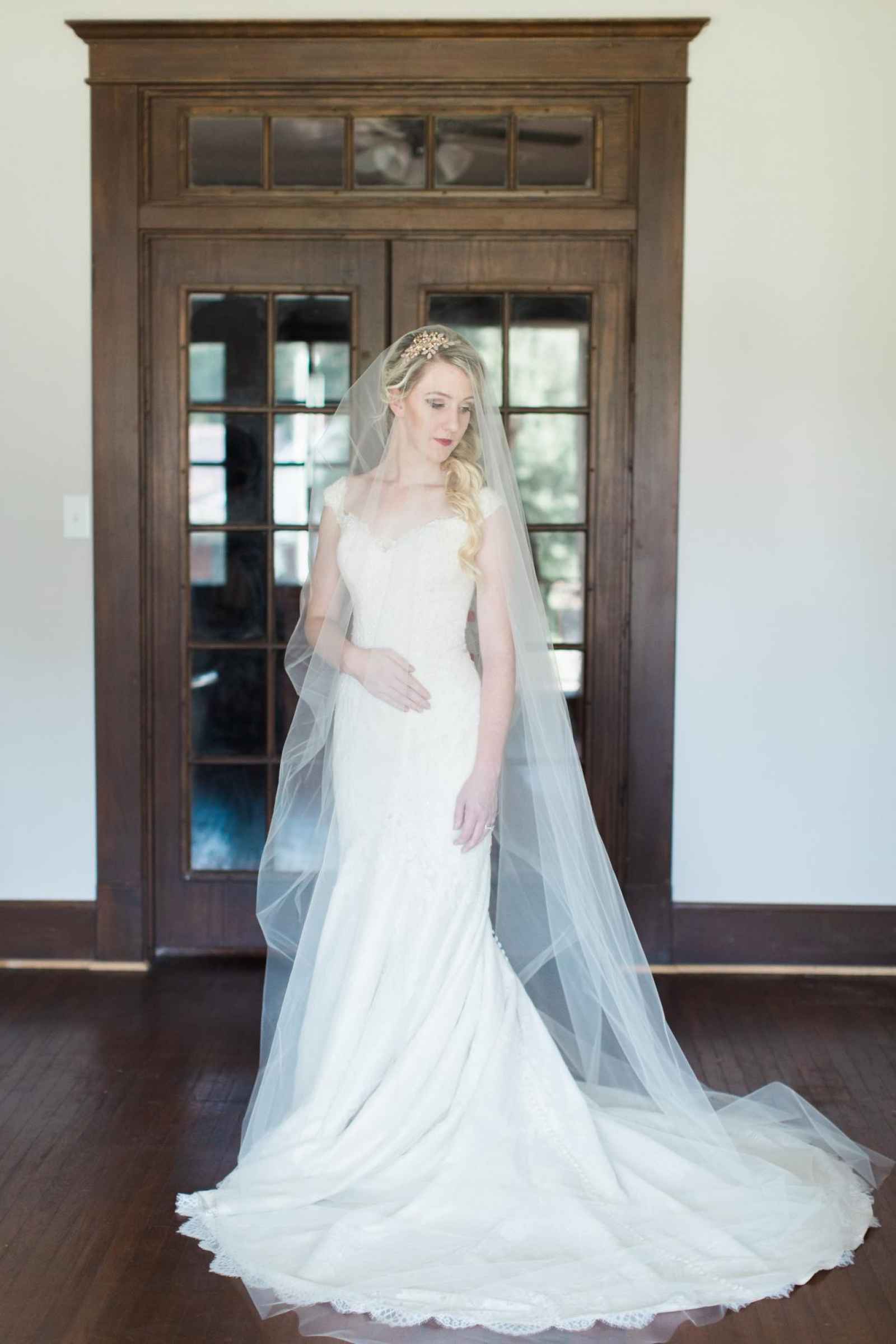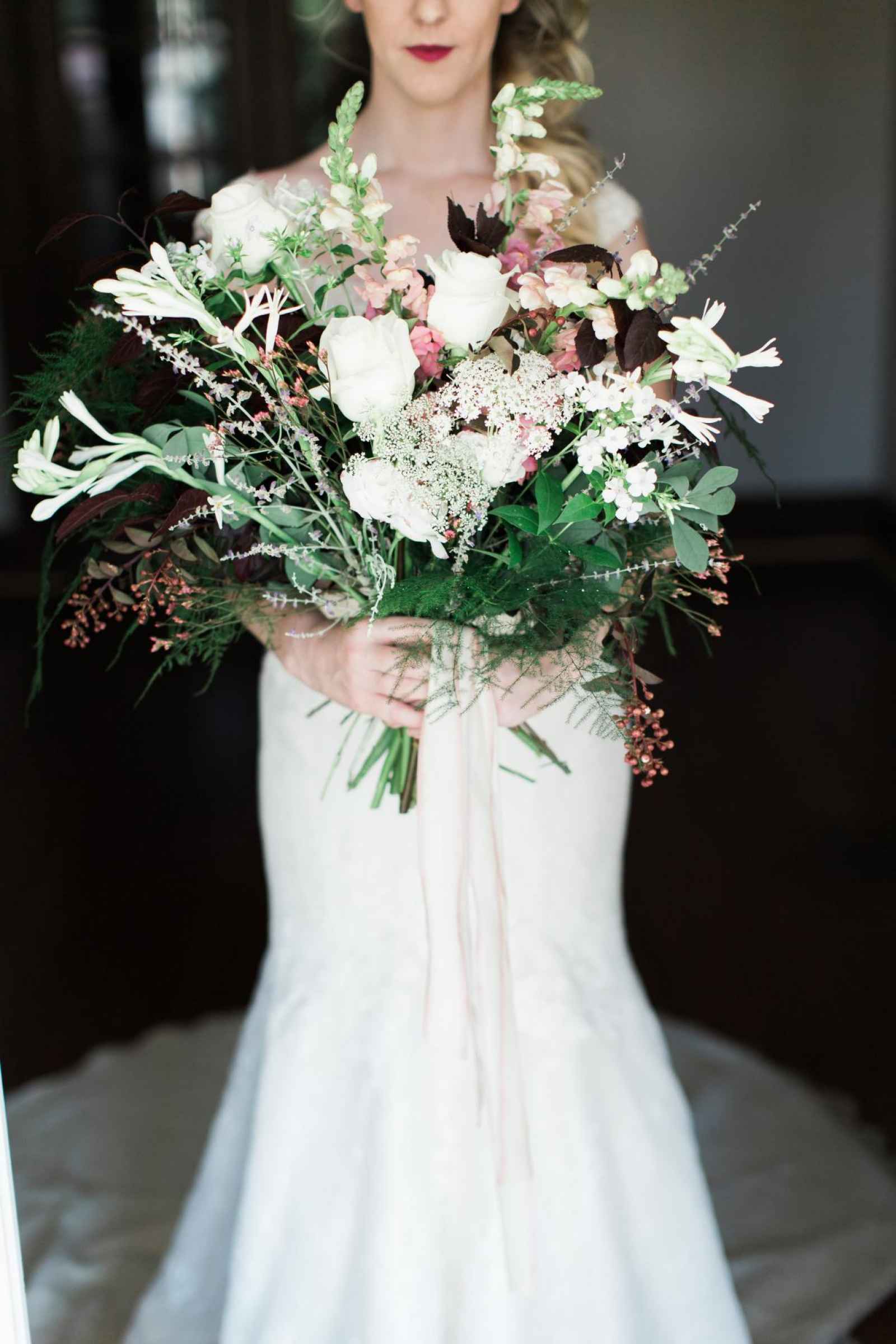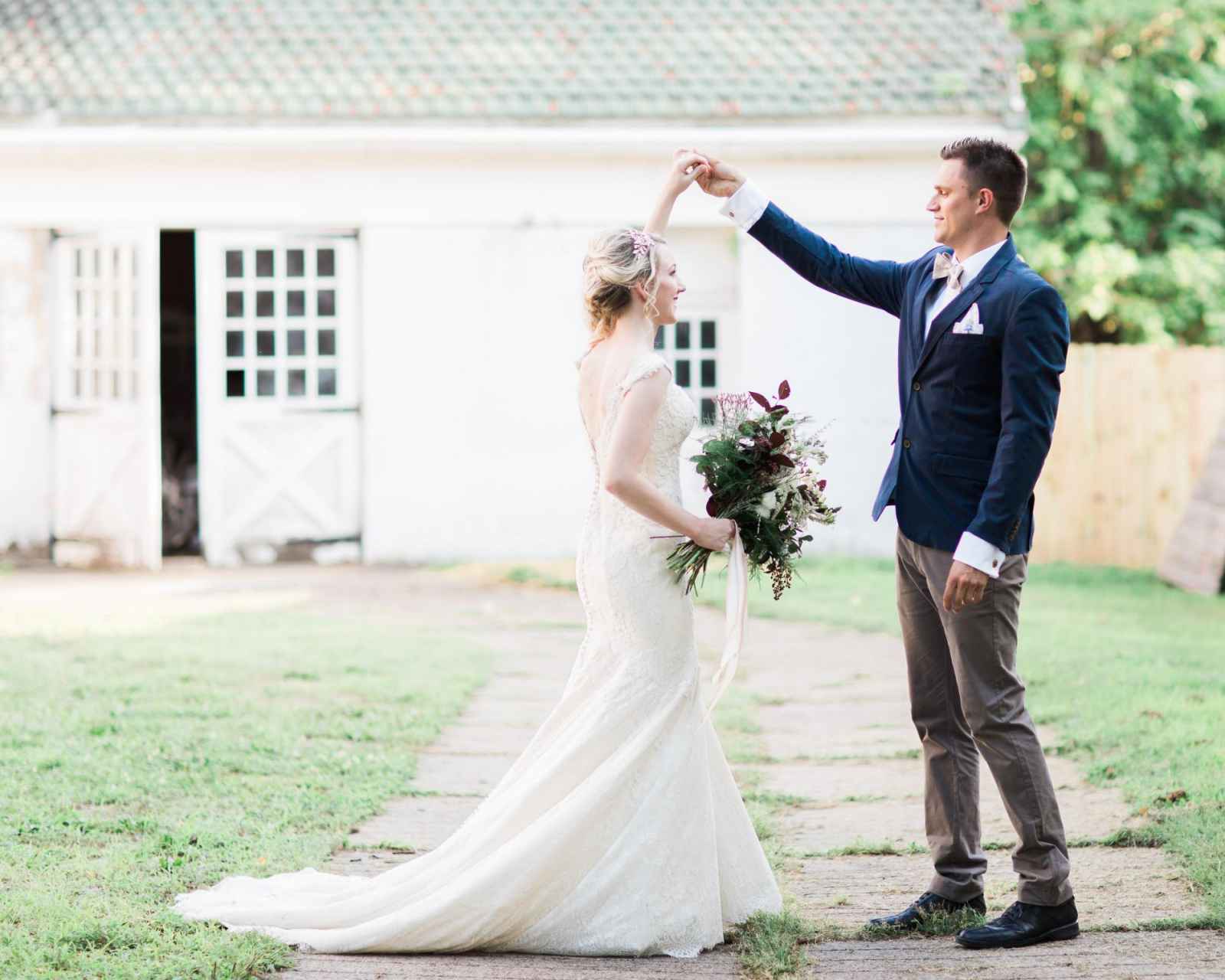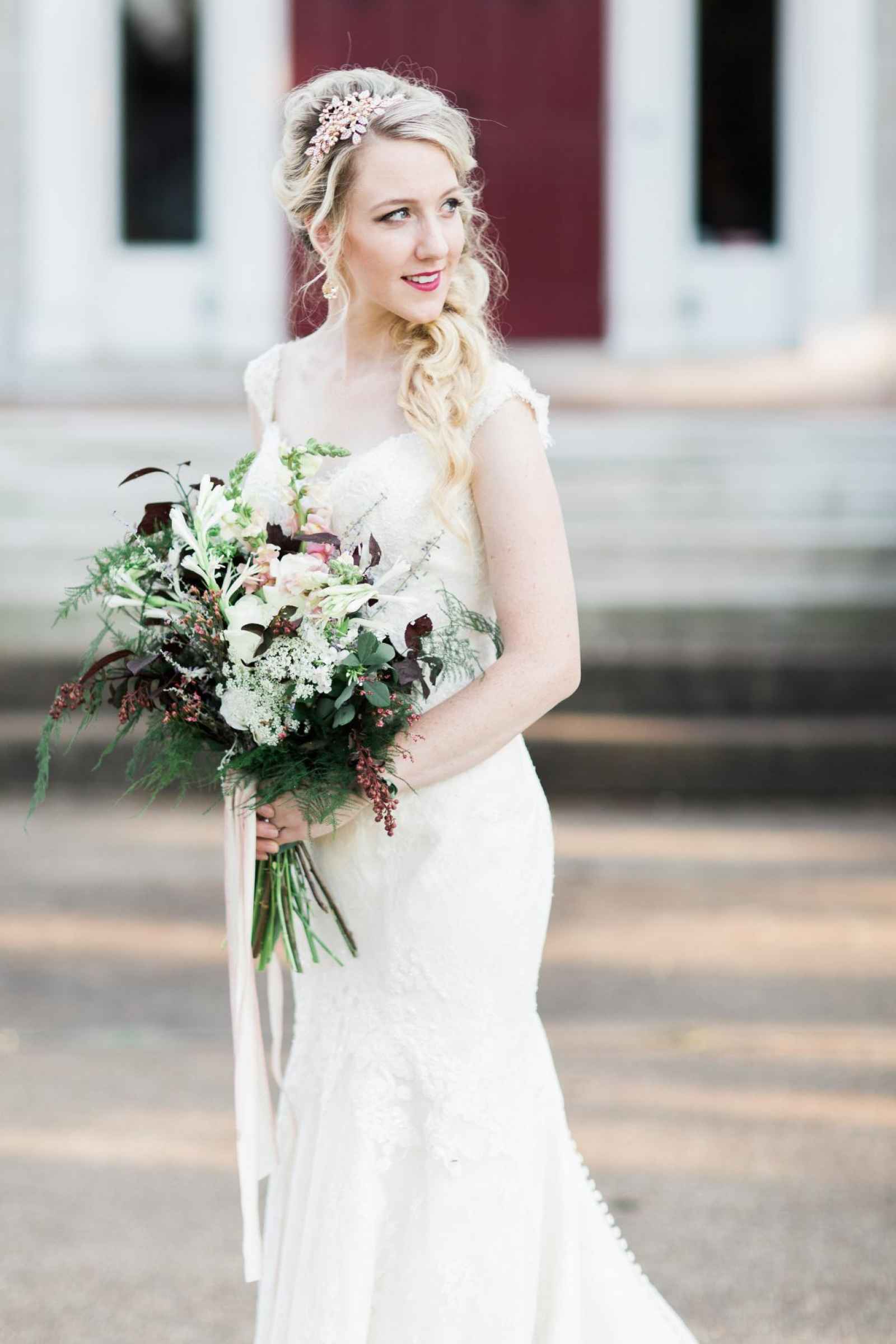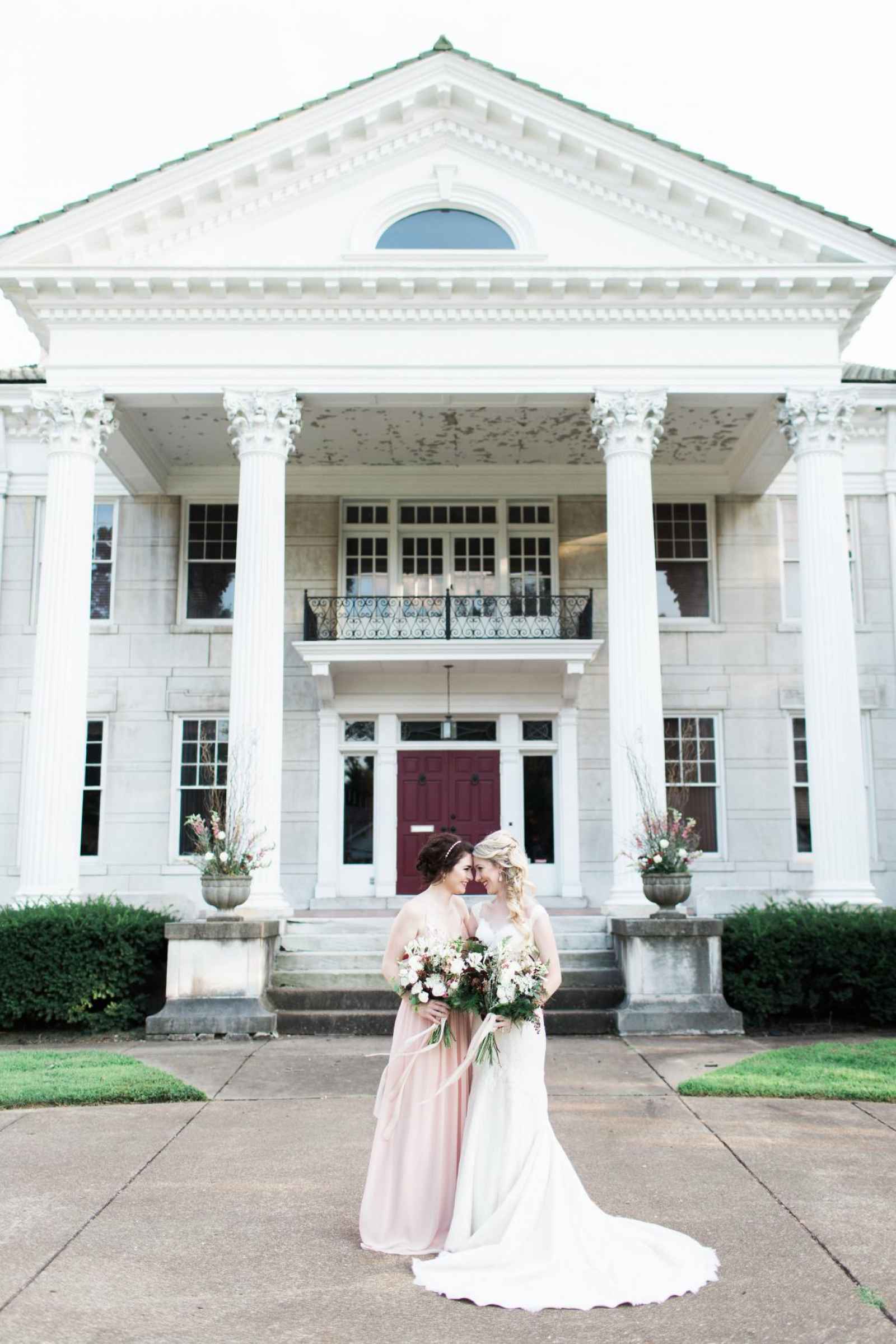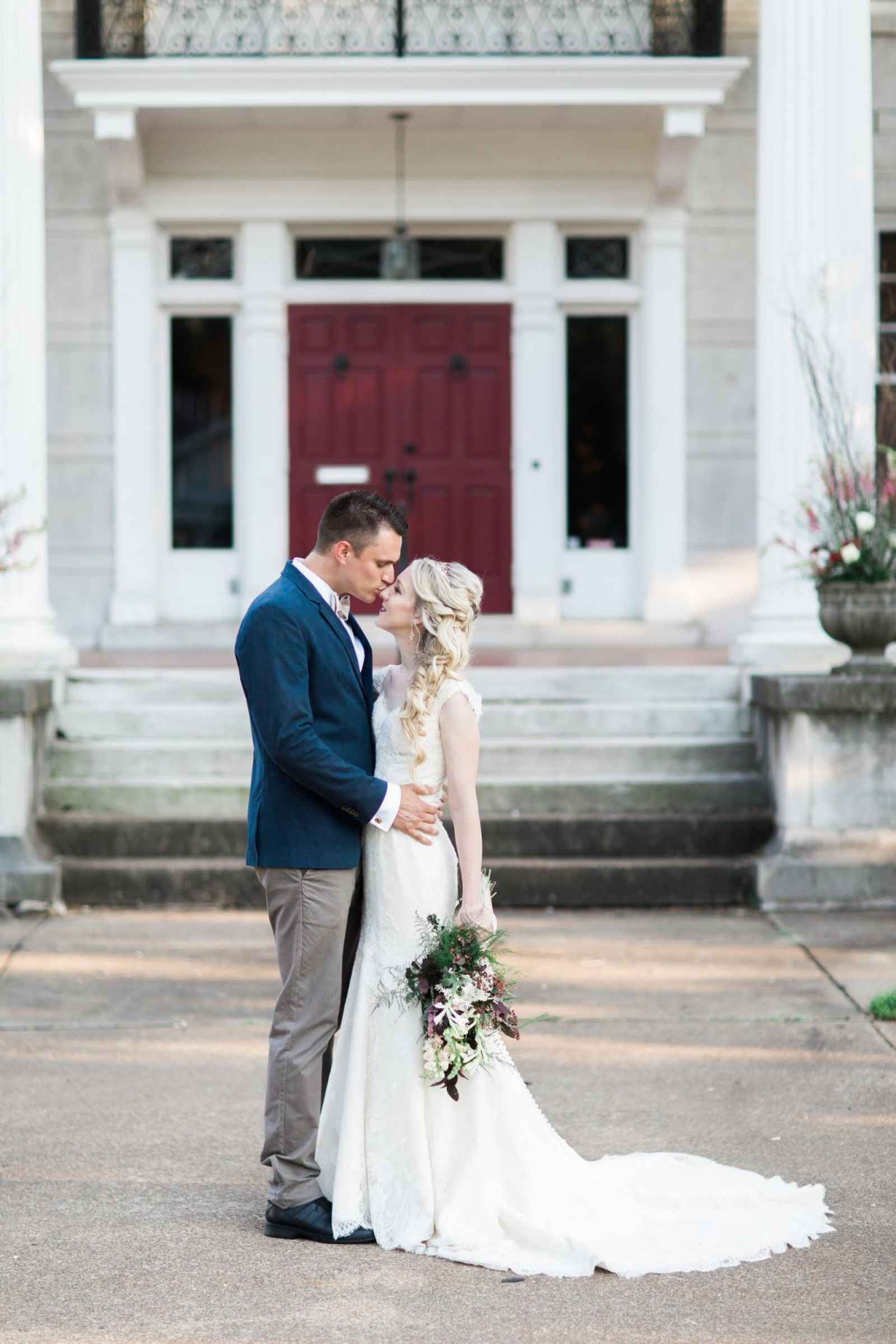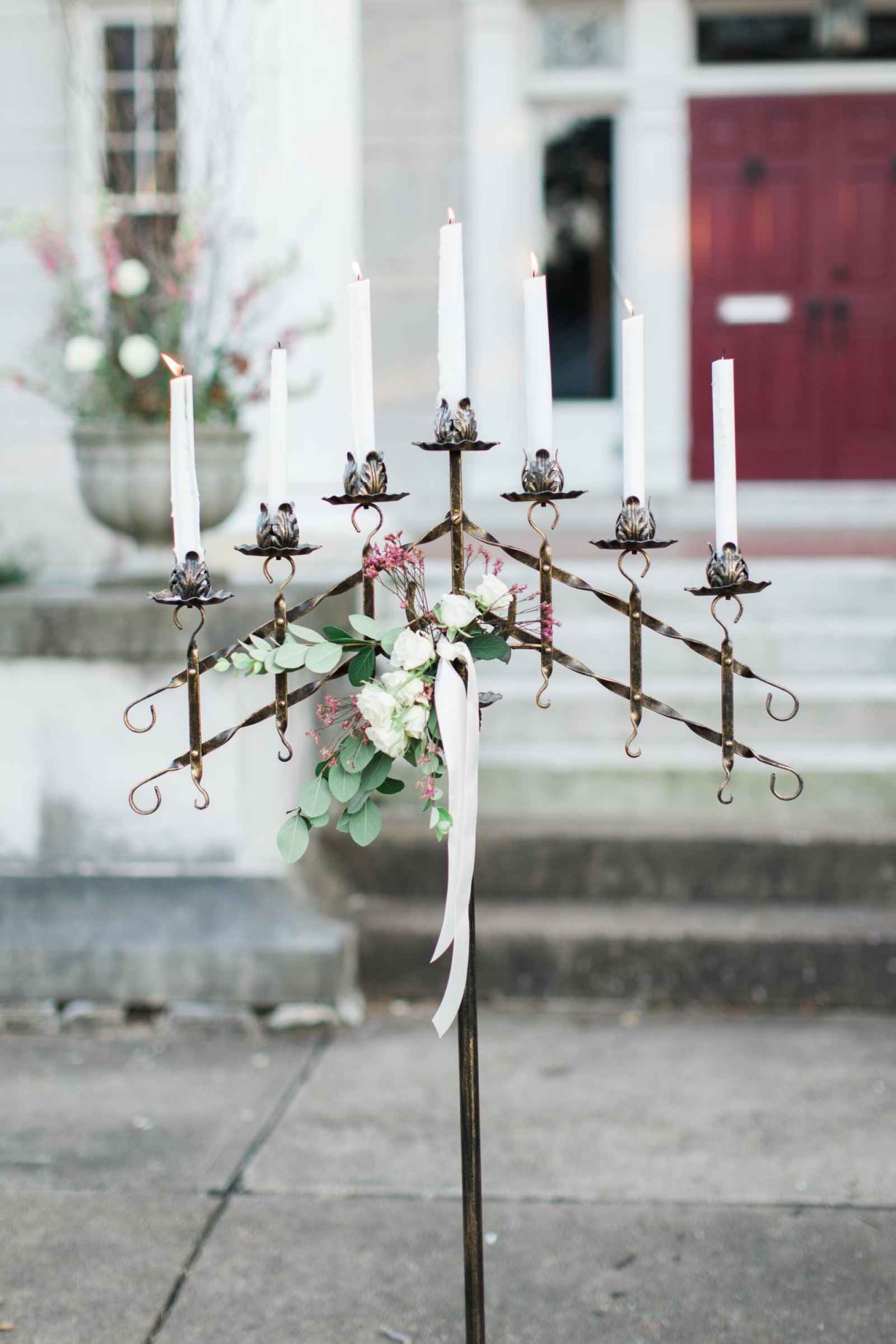 For the dress, the team turned to Andrea Whitehead, owner of House of White Bridal in Newburgh, Indiana. She dress she selected exuded the graceful, elegant vibe the team wanted. "The dress featured ivory beaded quilting patterns, creating the perfect epicenter of the deep sweetheart neckline, while a glistening, Alencon lace traced the curves of the entire upper bodice," says Shillawna. "Alencon lace and beading faded into light Chantilly lace sweeping along the full, free flowing skirt.  A low back neckline, cap sleeves, and covered buttons complimented the modified chapel length train." The bride's red lips and side-swept hair completed the timeless, romantic look.
Inspired by both the color palette and the florals, JoEllle created lovely programs that could double as fans for the guests.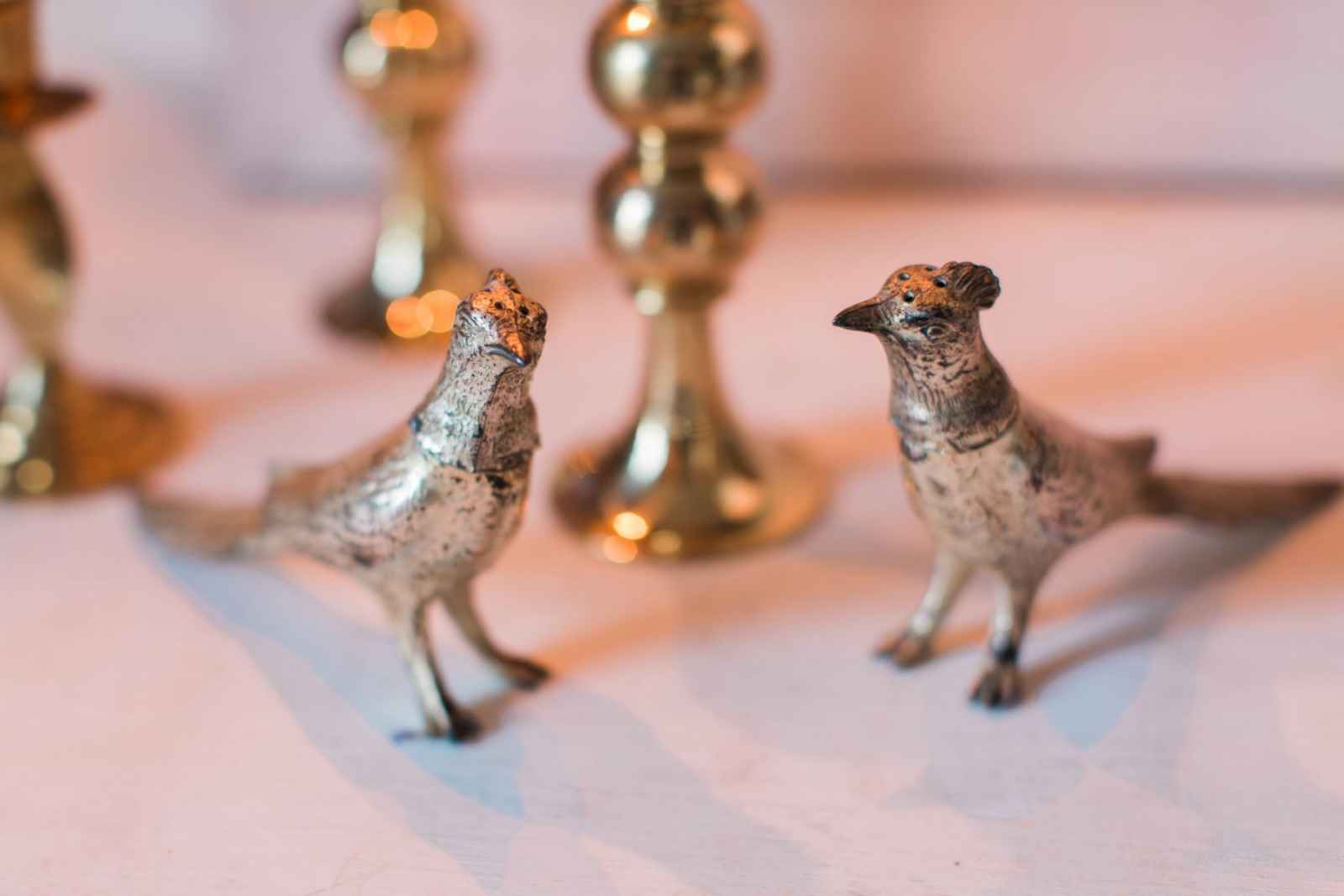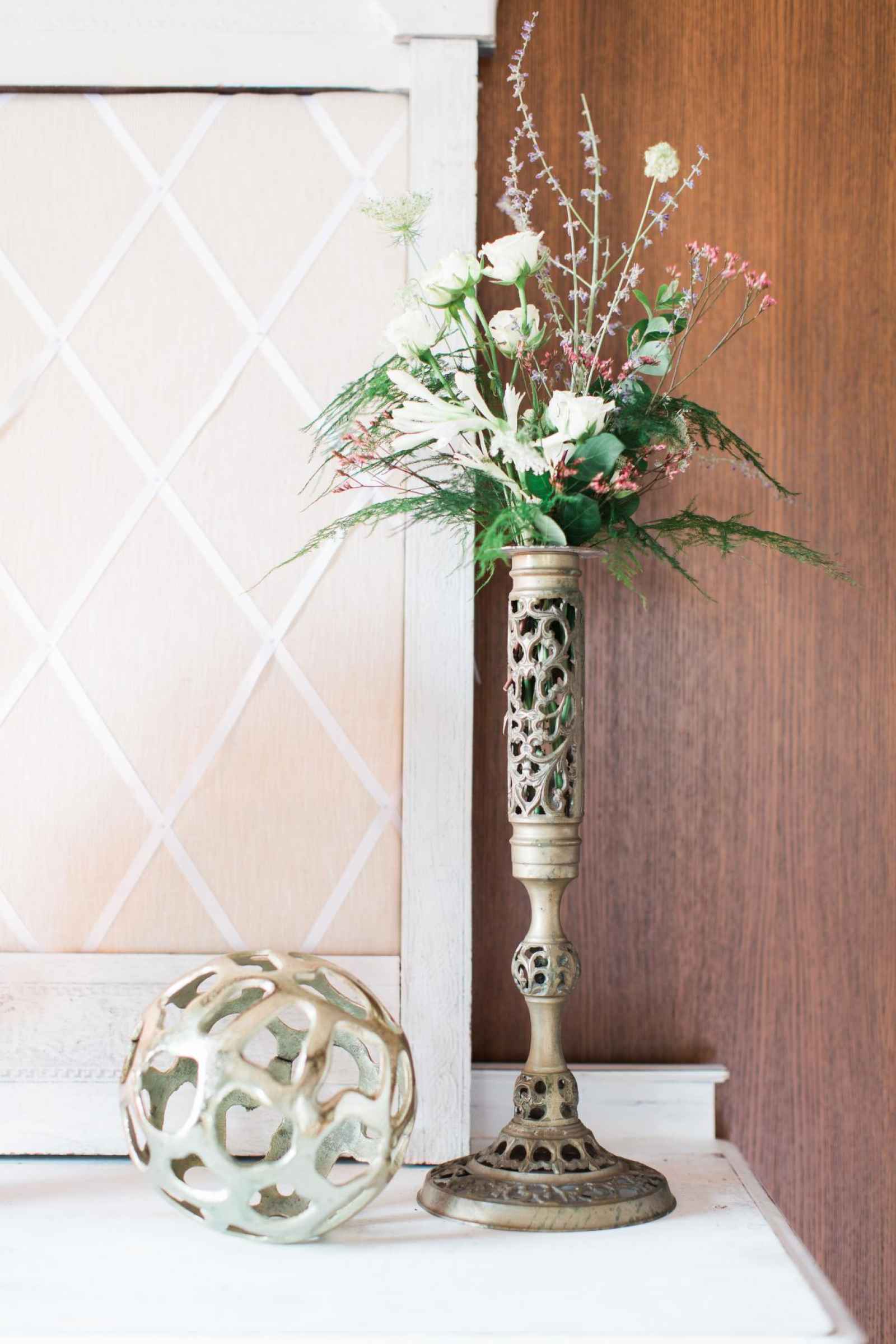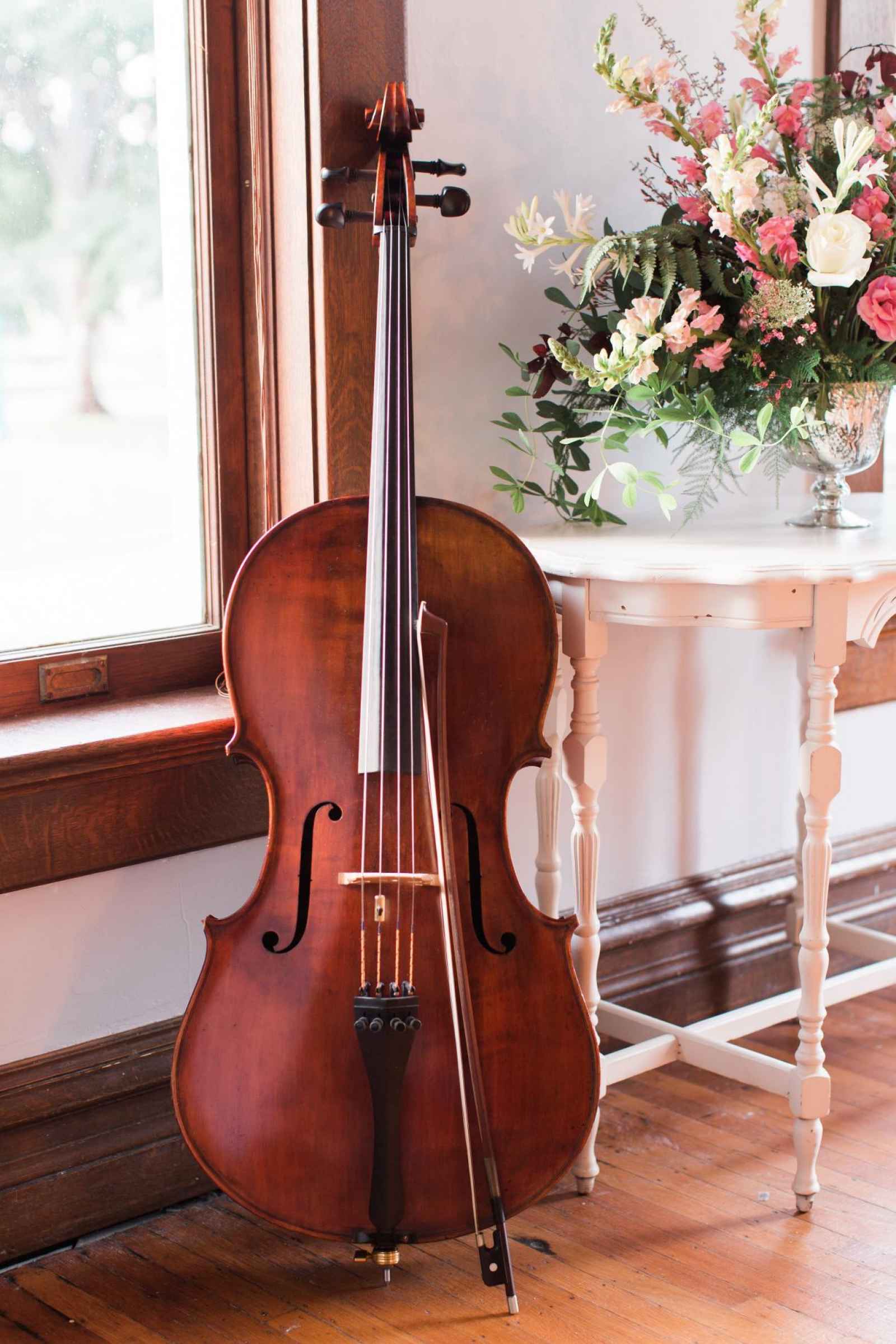 What We Love
Although we love trends, timeless certainly has its place, too! Shillawna says, "We wanted to create a timeless look for this shoot, one that was beautiful 100 years ago and one that will still be beautiful 100 years from now." We say: Beautifully said!
 
are you a bride-to-be?
We'd love to plan with you on weddingday-online.com. Let's get started!
 
are you a wedding extraordinaire?
Join WeddingDay Magazine in inspiring brides by partnering with us! See how here.