Bridal shows are considered to be a right of passage when you are planning  your wedding. Almost every bride-to-be attends at least one throughout the planning process. What she gets out of it usually depends on her level of organization, her "get it done" attitude and how prepared she is prior to the show. Some brides attend bridal fairs purely for the social bonding with her mother, mother-in-law or bridesmaids. It can certainly serve as a fun girl's day out with brunch, mimosas and all things wedding. 

On the other hand, we often see many brides walk into our bridal fairs with an intentional look of determination to get things crossed off her checklist. You know the look-it's quite similar to the ones you see on the faces of the 200 people waiting in line at Target on Black Friday. 
Unfortunately, we also see many brides wander around the fair aimlessly looking hopeless. Overwhelmed. Afraid, even. Sometimes wedding shows are where brides get hit with the fact that wedding planning is work.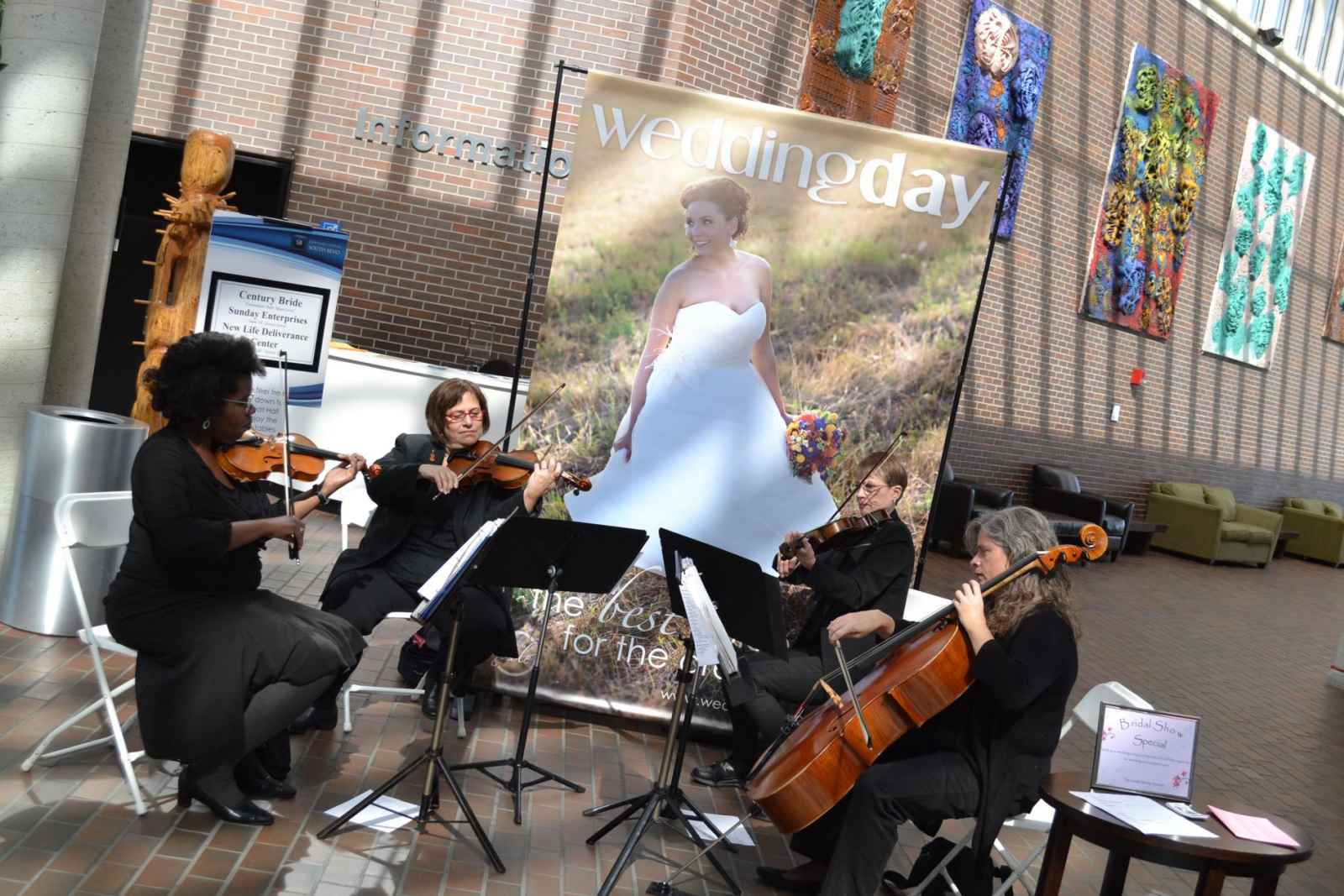 Fear not, brides. Your bridal fair can be a powerful resource for you in your planning process if you take the necessary steps.

Create an email reserved for all wedding-related correspondence
Believe me when I tell you that as you plan  your wedding, the emails will come. If your inbox looks anything like mine, it's rather difficult to navigate between work emails, personal emails from Mom and hundreds of wedding emails. Designate a separate email address to give out to wedding vendors, online planning sites and to sign up for giveaways. That way, you can log into your wedding email whenever you're in wedding planning mode. Otherwise, your inbox will continually become a source of distraction.
Register for the Show Online
Most wedding shows give a discounted rate or even free tickets if you pre-register for the show. This allows the show sponsors to know how many people to expect. It will also save you a lot of time in the ticketing line!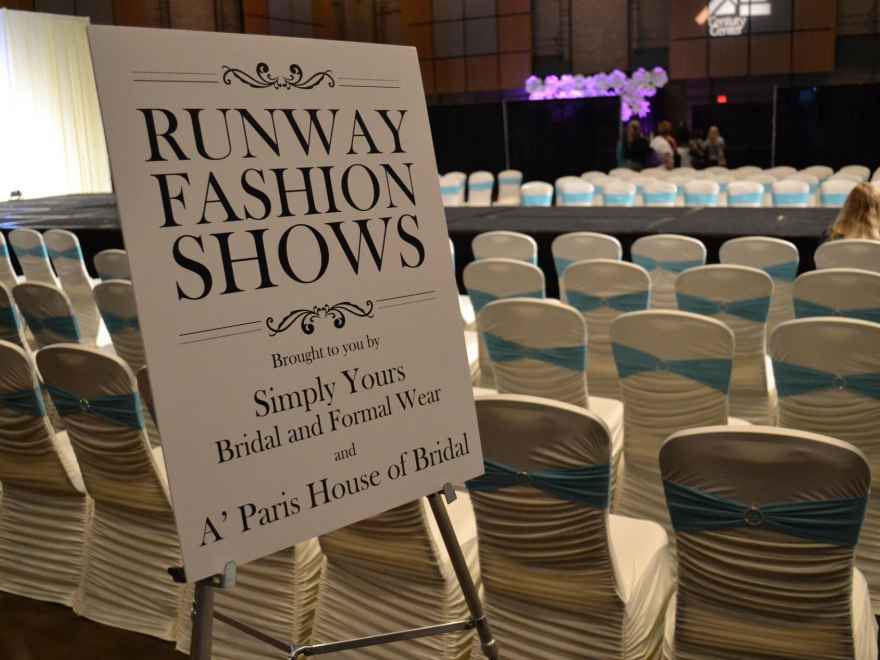 Know What Your Goal Is
Are you specifically looking for a florist and a wedding photographer? Focus on the vendors you still need before you get swept up in the glitz and glamor of the show. And trust me, there will be glitz and glamor. There will be beautiful gowns, stunning decor and awesome food that can easily distract you from your mission. Get the must-haves out of the way and then relax and enjoy the rest of the show! Also, come to the show with a budget in mind. It's easy to lose sight of your financial goal when you are in the midst of a wedding extravaganza!
Print Address Labels and Bring a Planner
By bringing pre-printed labels with your contact information, you will save yourself SO much time. This is an easy way to distribute your contact information to vendors and to sign up for giveaways, rather than filling out the details manually each time. The labels should include your name, wedding email address, phone number and wedding date. By bringing an organizational planner with a calendar, you can reference your budget, schedule vendor appointments, and jot down notes as you peruse the show. 
Do Not Bring Too Many People to the Show
As you have likely discovered, the more people you involve in the planning process, the more opinions you have to maneuver around. Bring the people whose opinions really matter to you, whether it's your fiance, your maid-of-honor or your mother. 
Be Prepared to Take Photos
Inspiration abounds at wedding shows. From decor to hair to invitations, you will, without a doubt, encounter beautiful things! Take photos of displays, cupcake designs, dress styles you love. It will help you remember what you saw and also, the vendor who can make that vision come to life. If you have ideas already in mind of what you are envisioning for your big day, print off those inspiration photos and show them to vendors to hear their recommendations and if they have the capabilities to pull it off.
Schedule Meet and Greets with Vendors
As the show progresses, lines get longer, vendors get busier and the crowds gather at booths. Many shows allow you to schedule appointments with the exhibitors so you are guaranteed to have some one-on-one time with them. This will require you to prioritize your vendor needs and to research which vendors will have booths at the show. 
Be Prepared to Book a Vendor
Often times, vendors offer discounts if you book with them on the day of the bridal show. If you have done your research and feel really good about a particular vendor, don't be afraid to write a check or put down a down payment on the day of the show. Sometimes your gut feeling (coupled with research and a positive meet and greet with the vendor) is enough to commit!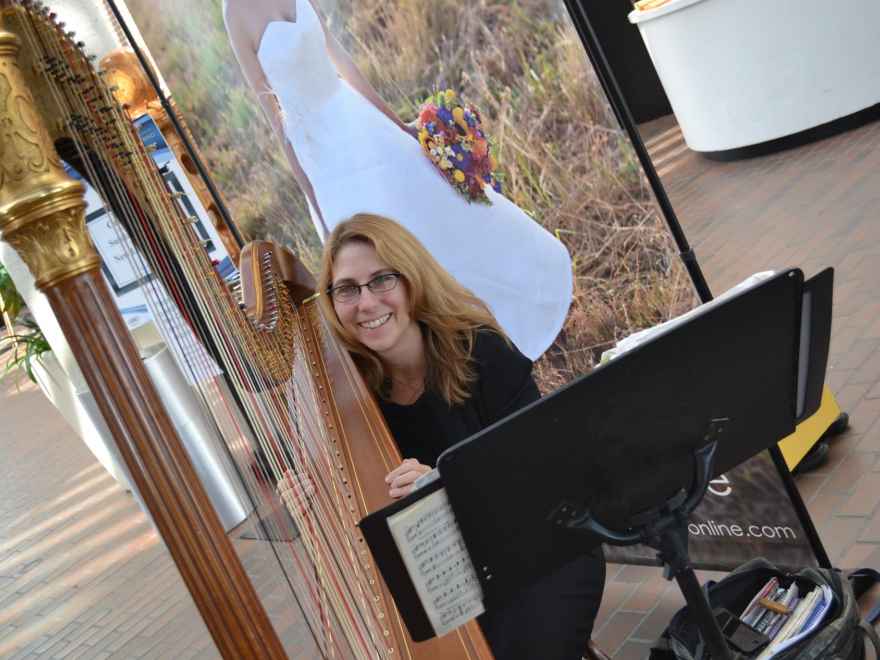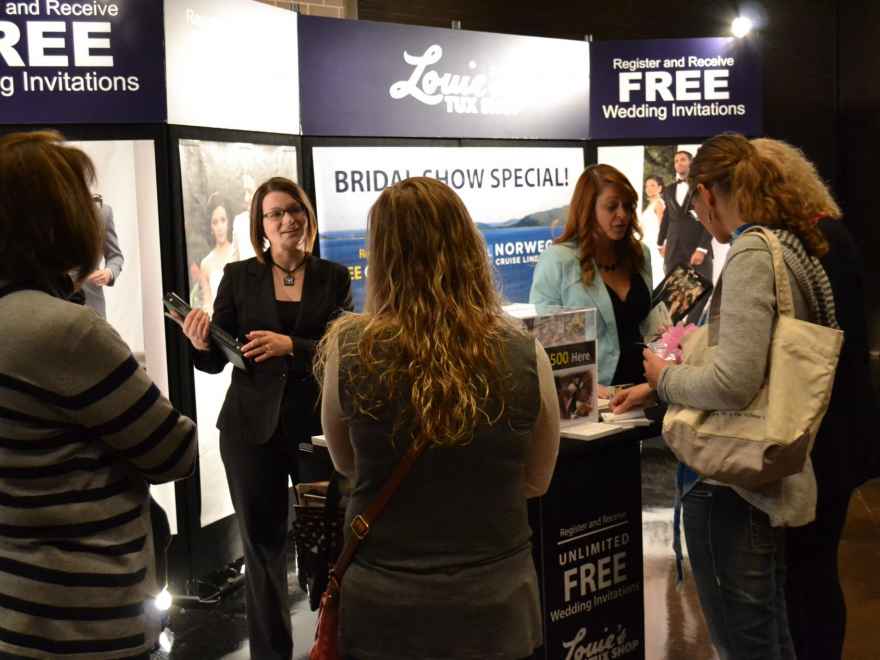 This article is brought to you by WeddingDay Bridal Tour 2017, a premier bridal show held at the Century Center in South Bend, Indiana on Sunday, October 22nd from noon until 3 p.m. Besides featuring talented local vendors, we will be hosting a must-see BIANKA Bridal fashion show, showcasing a breathtaking, hand-selected lineup of glamour, couture and feminine chic bridal gowns. There's something to be said about seeing these stunning designs in person, and we can't wait to see you there! To find out more or to register for your discounted ticket, click here.