Historic venues have grown to become a favorite of couples these days. The reason for their popularity is that these venues can offer an atmosphere unlike any other. A historic venue creates a vibe that is both warm and comforting but also unique and revered. Sanctuary on Penn of Indianapolis is one of these historic venues where brides and grooms alike desire to have their weddings because of those rare aspects. But, when it comes to planning a wedding at a historic venue, there is much more that can be offered other than a fantastical looking space. This is proven by Sanctuary on Penn, where beauty and client service meet to create a truly tailored wedding experience.
 



Tailoring Your Wedding
Sanctuary on Penn is the ideal venue for couples looking to have a historical wedding because this venue can truly tailor it to the bride and groom's dreams. At Sanctuary on Penn, they take you step by step through the process of creating a beautiful, historic wedding. They do this by designing individual, dream packages for each couple. Unlike other venues, you aren't presented with only 2-3 options as your only choices. Instead, Sanctuary on Penn offers "The Dream Sheet." This sheet is designed to help each couple build their custom package. You will dream up all the things you want for your picture-perfect wedding, from your lighting to your ideal DJ. Sanctuary on Penn says, "We'll ask you to tell us everything you might want with no regard to your budget. Afterwards, we'll tally it all up and give you a quote for your dream wedding. If your dreams match your budget, great! If not, don't worry. We'll still help you to make it work."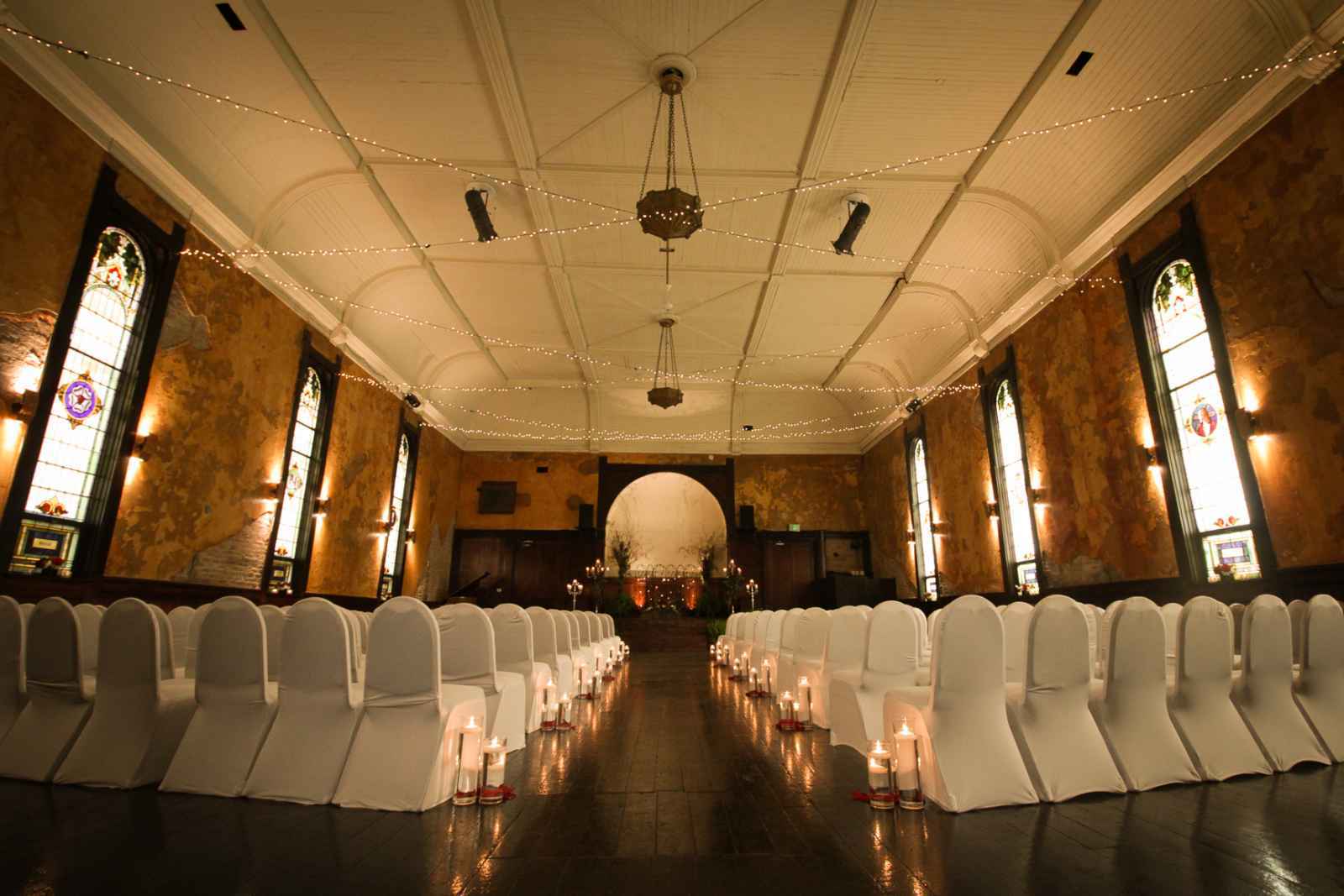 The Space
Their process is designed for the couple's benefit instead of their own. When you first come to their venue, they will take you on a tour and discuss the details of their historic venue. Sanctuary on Penn has that romantic, historic feel with all the modern amenities you could desire. Learn more about their spaces below.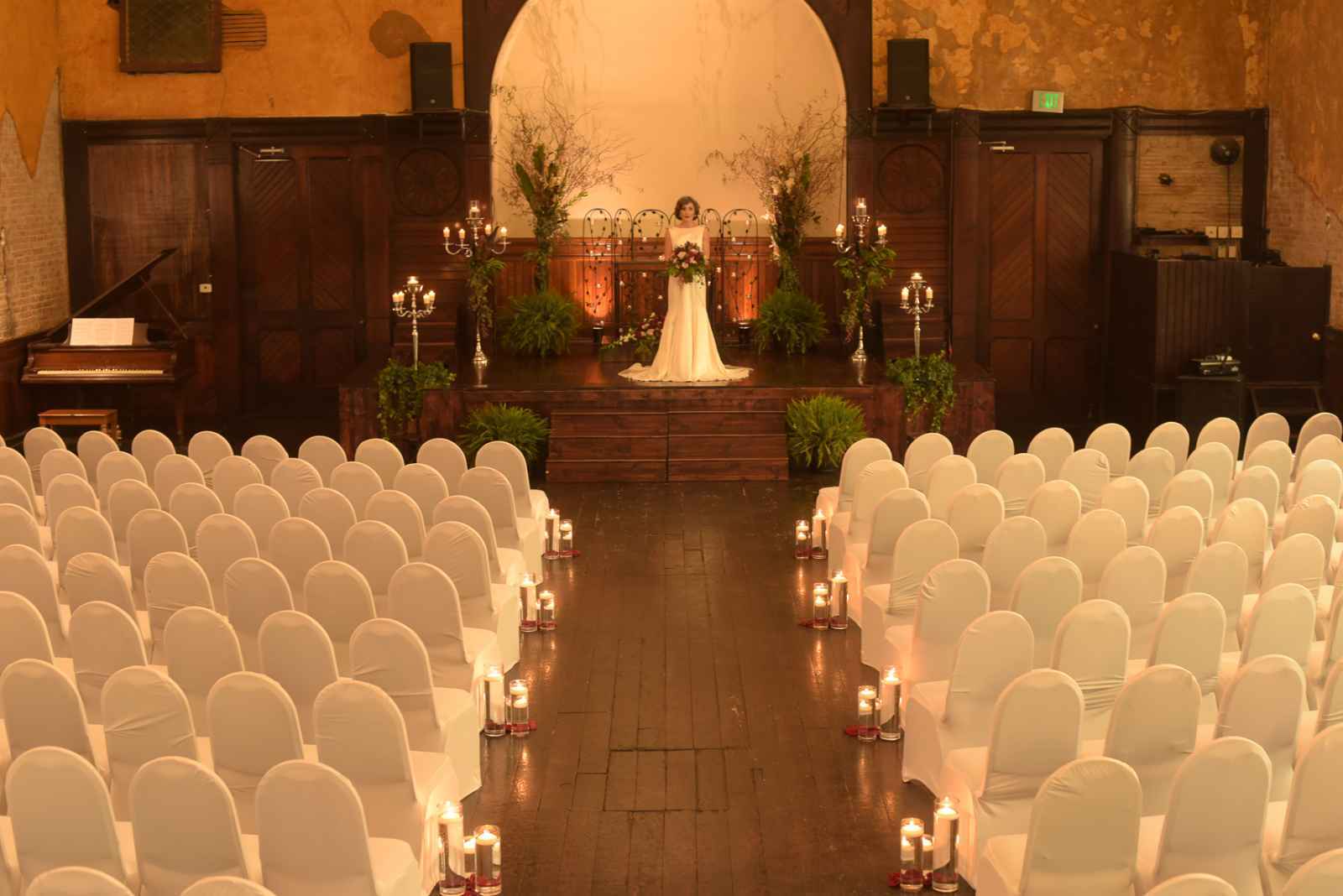 The Main Hall—This space holds up to 350 guests and features an elaborate facade that wows anyone who walks in. Plus, it hosts a grand stage and a DJ booth, which means it is perfect for those large, glamorous weddings.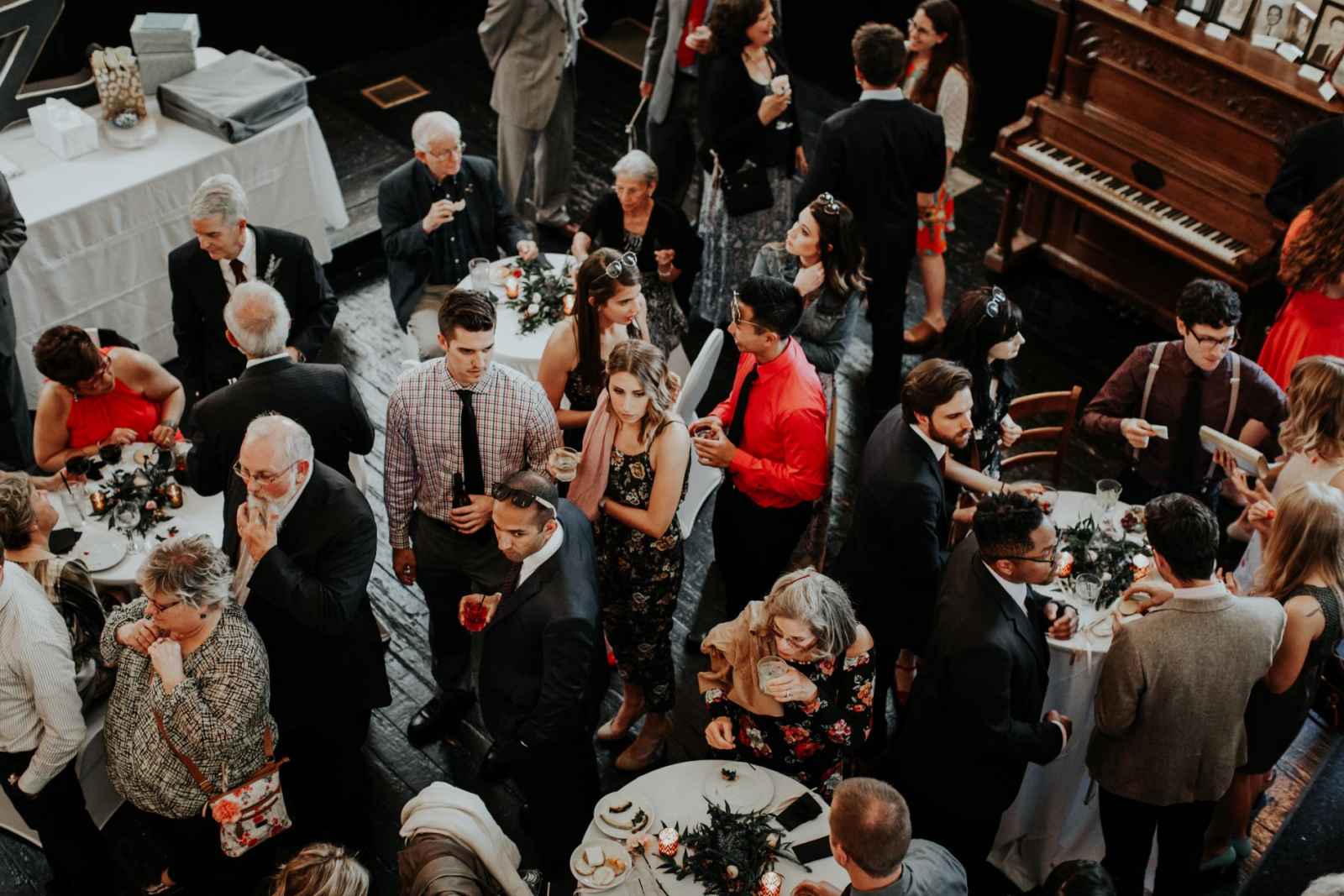 The Cocktail Plaza—This space is true to its name. It's a smaller space that can hold up to 120 for a seated ceremony or 200 for a cocktail reception. And who wouldn't want to have a cocktail reception here with its welcoming, full bar?
Mezzanine—This gorgeous balcony overlooks the Cocktail Plaza. You and your new spouse can overlook your dreamy ceremony at this romantic spot. Plus, what bride hasn't dreamt of standing on a balcony like the true royalty that she is on her wedding day?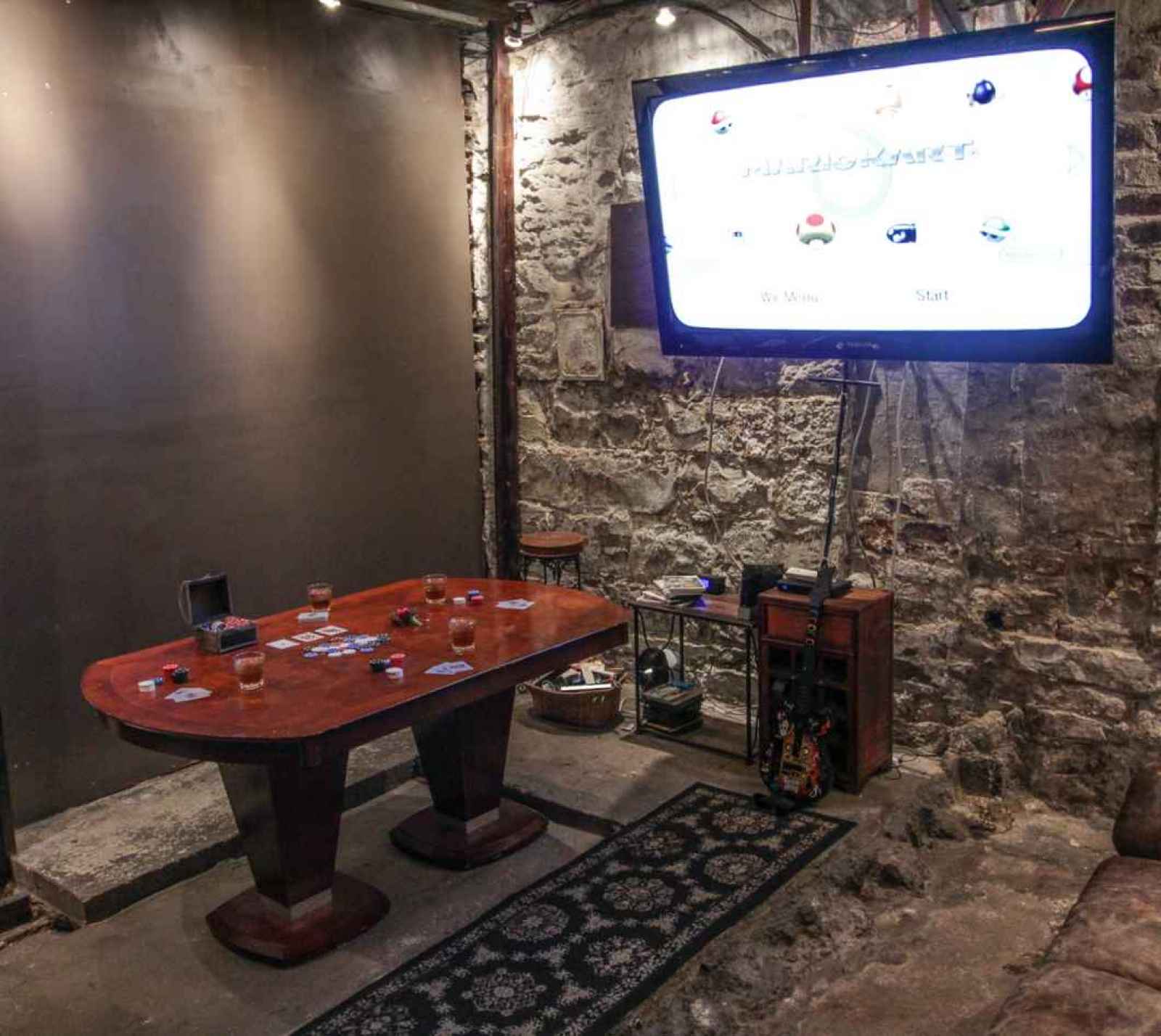 The Cave—Let your groom and his friends relax here before the ceremony. This cozy room has a television, boardroom table and seating. Your groom and his buddies will be comfortable here playing cards or sipping drinks before the ceremony.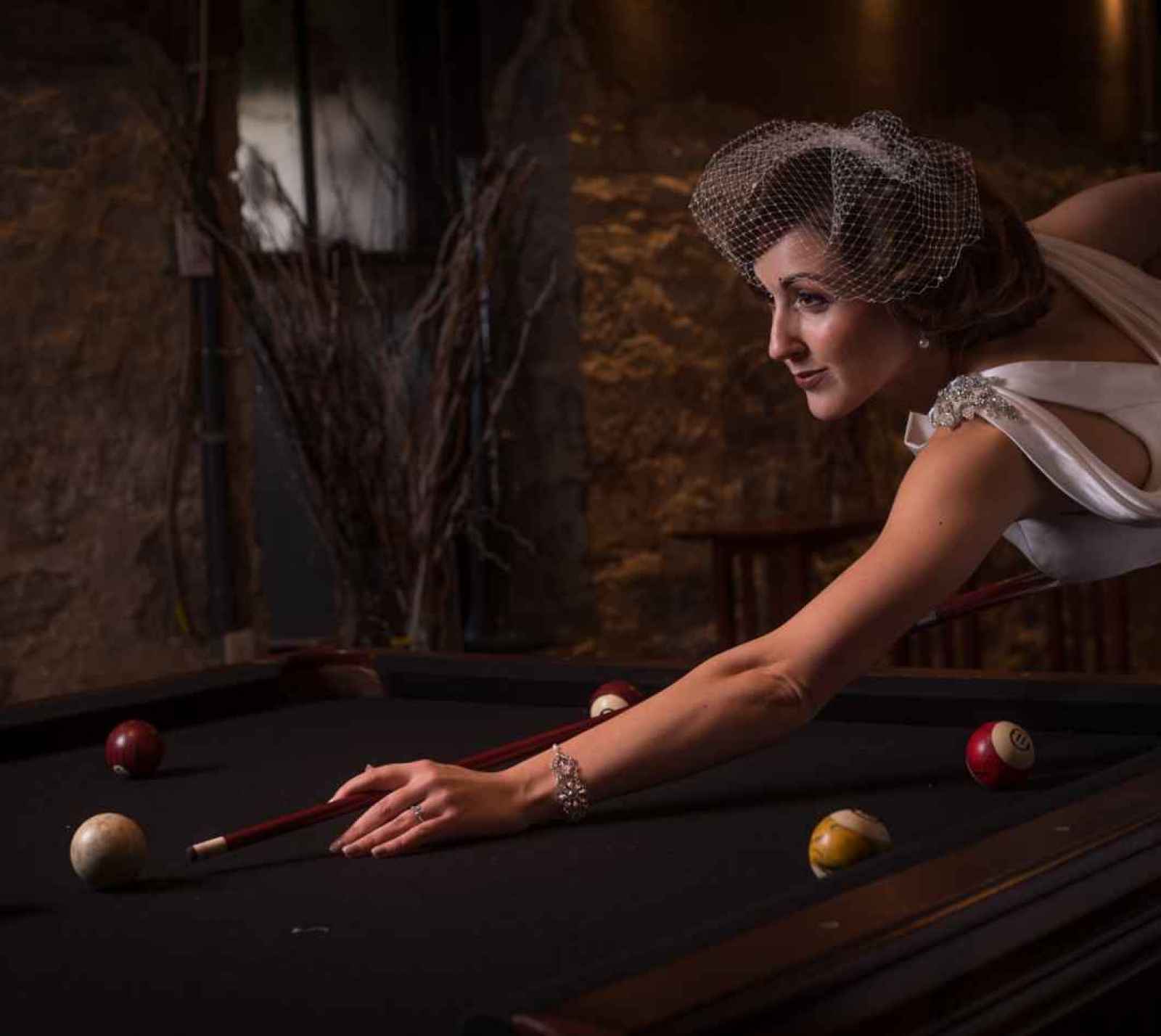 The Den—If you want to have a true party for your wedding, this is a space made for you. Complete with a full bar and billiard table, you and up to 100 guests can have a cocktail reception or after-party in this space. Plus, this space hosts an eye-catching penny floor that creates an industrial, unique vibe. You can relax with your new spouse over a signature cocktail and games.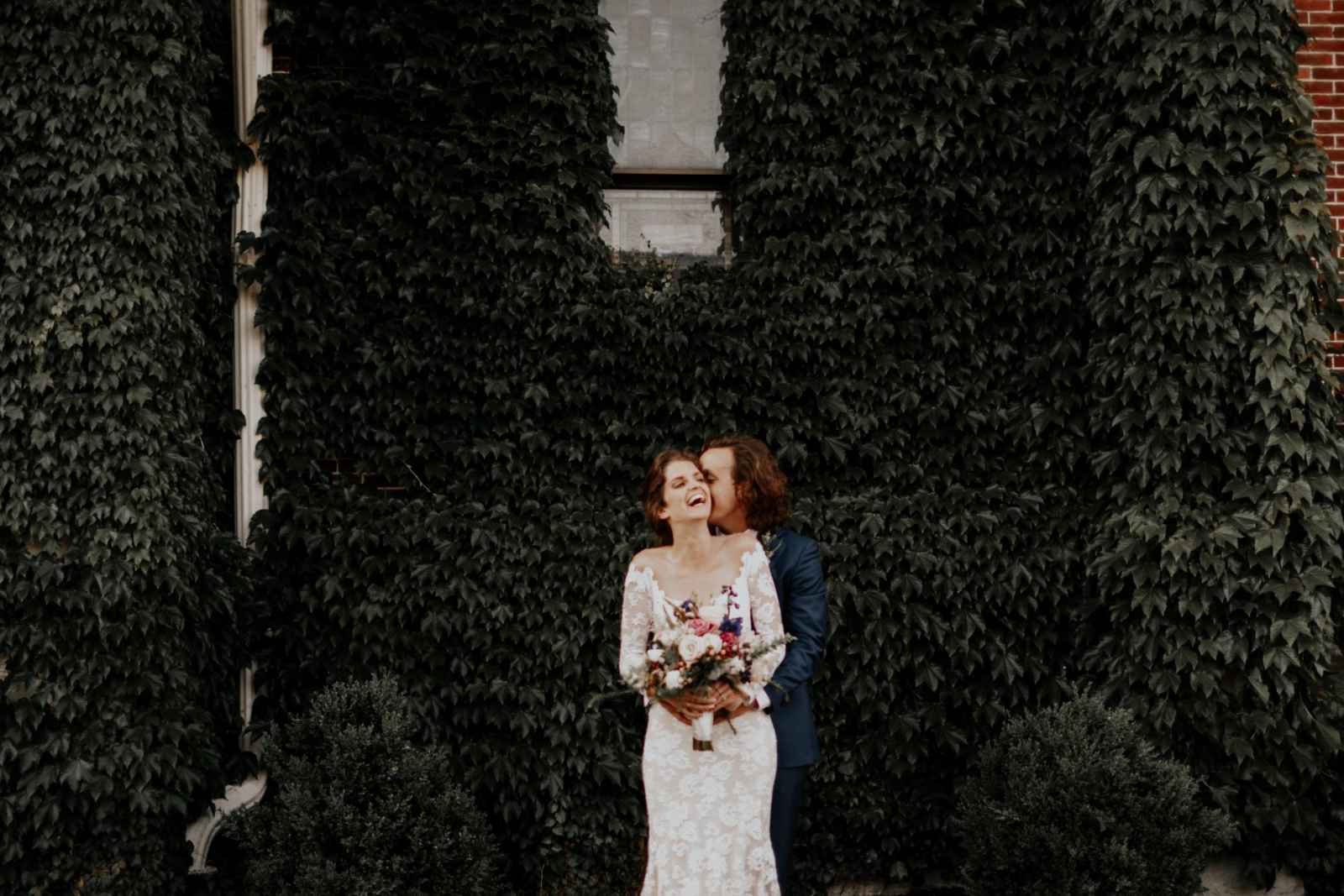 The Courtyard—Seat up to 150 guests in this fantastical, outdoor courtyard. Here you will find a rustic, brick facade covered in ivy. It will truly create a fairytale-like atmosphere for your ceremony, not to mention the arched trellis ideal for those "first look" shots with your groom.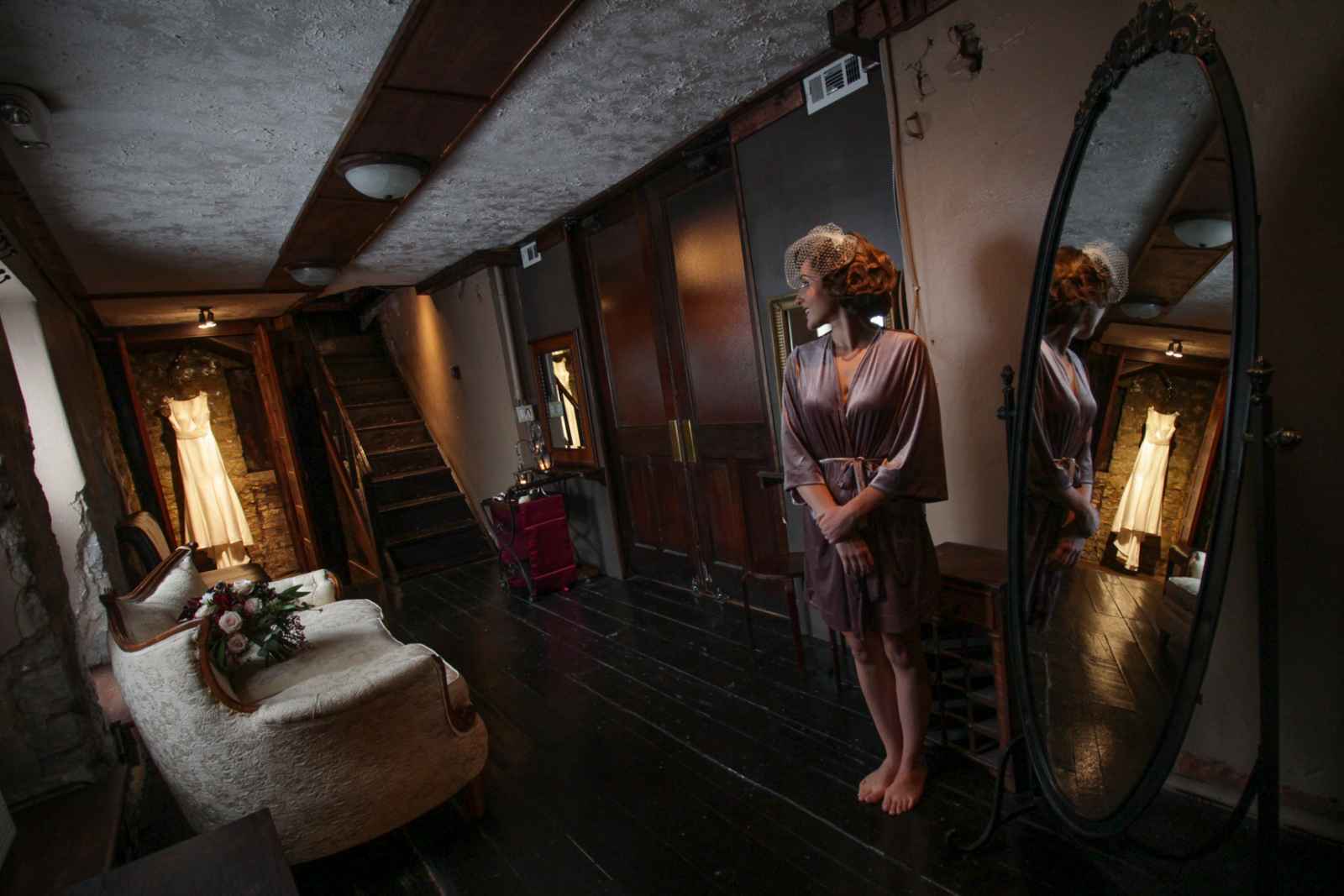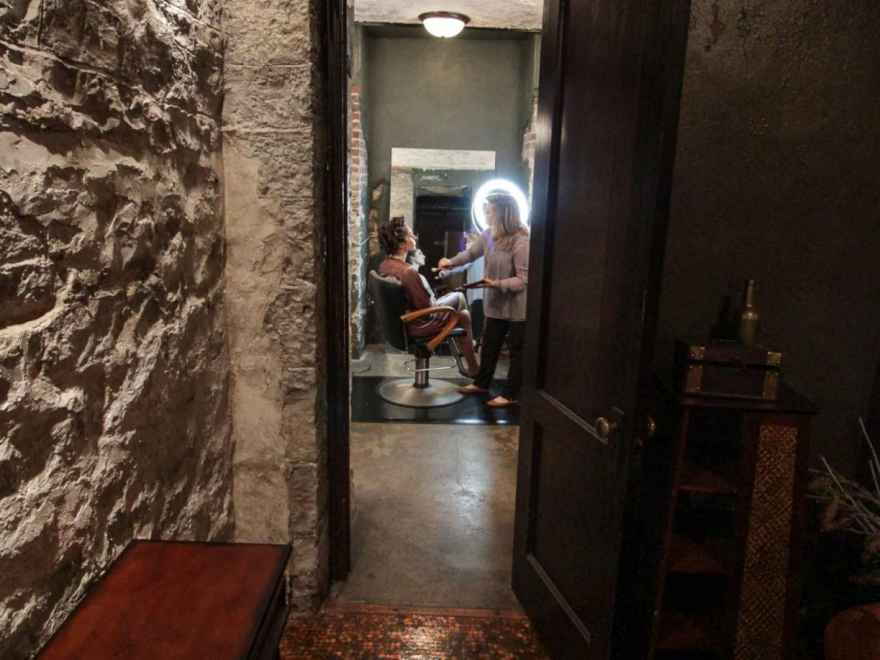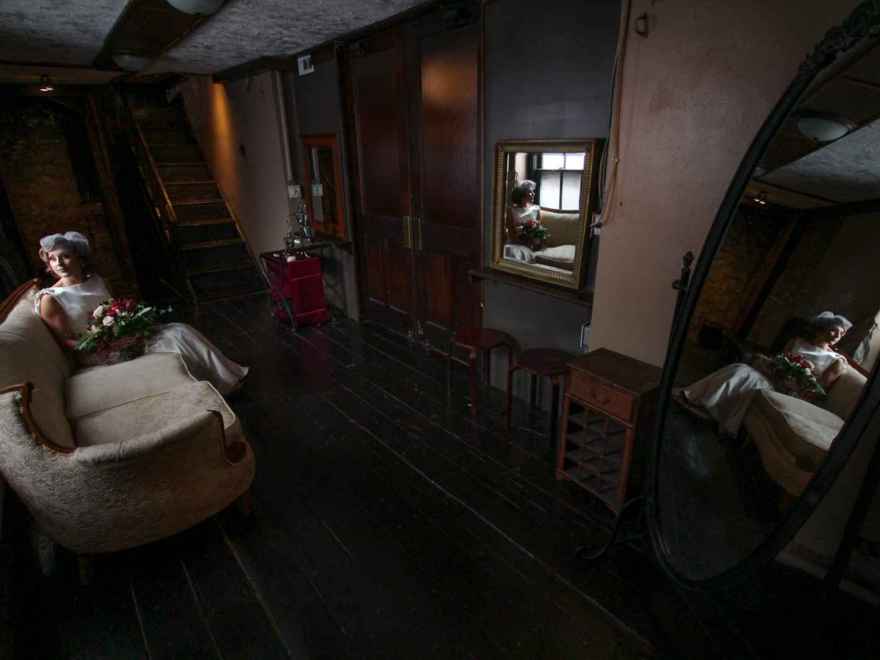 The Bridal Lounge—Looking for a place to get ready for the wedding? Sanctuary on Penn has all the space you could need in their 24 by 12 foot Bridal Lounge. This room is outfitted with dress hangers for your gown and your bridesmaids' dresses. You can also get glam in front of their large mirrors, ensuring that you look picture-perfect from head to toe.
The Salon—If the Bridal Salon doesn't cut it for you, they also have a salon area, equipped with several makeup stations and a salon chair. This space has everything you need to get ready for the big day and offers privacy when getting ready.
The Imagination Room—This room also represents its name. It is an open, 13 by 13 foot room that can be used for almost anything. So, if you want to have a private yoga session with the girls before the ceremony—you can! Or perhaps you and your groom want to privately exchange your vows with no distractions. Whatever you desire—this room can fulfill.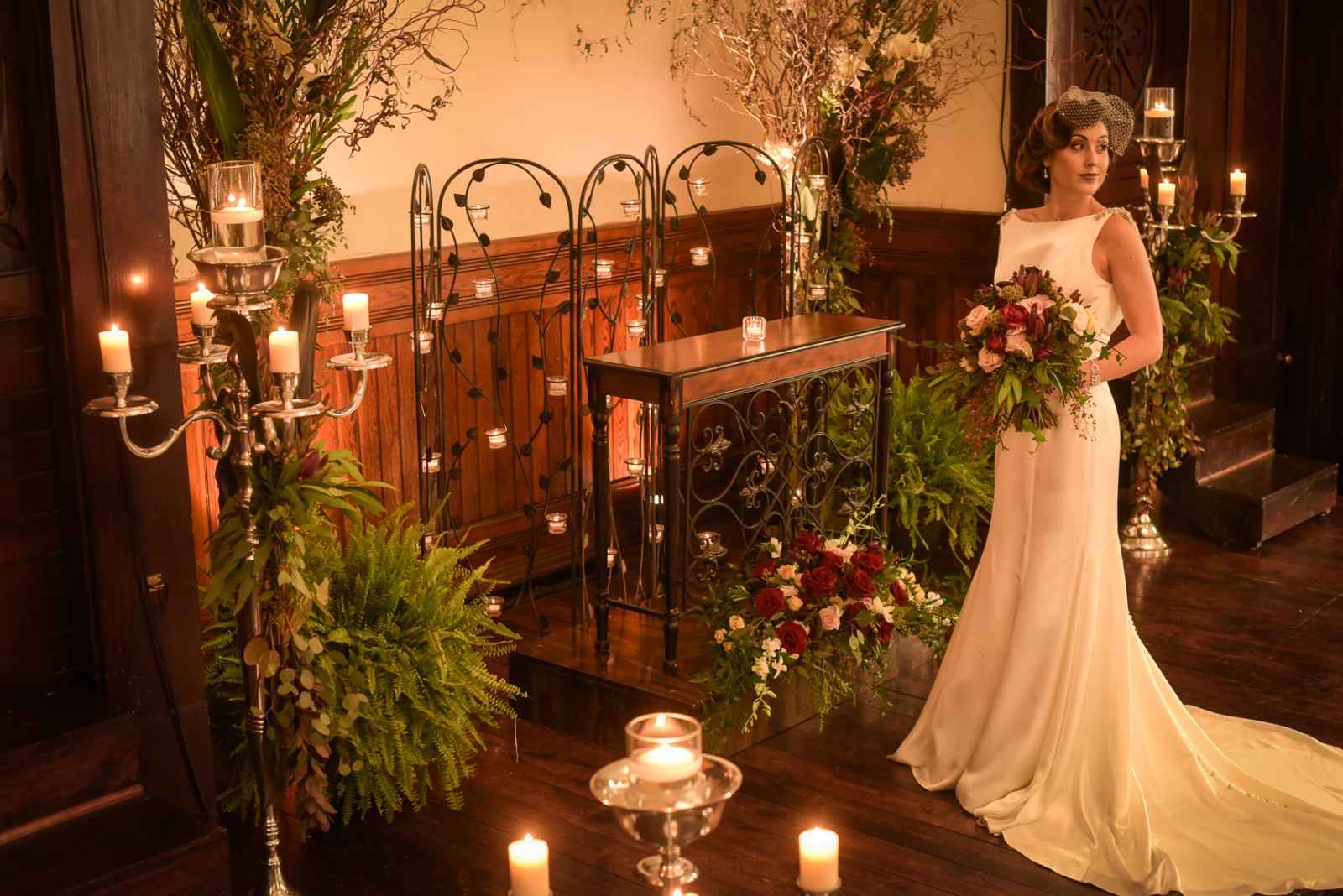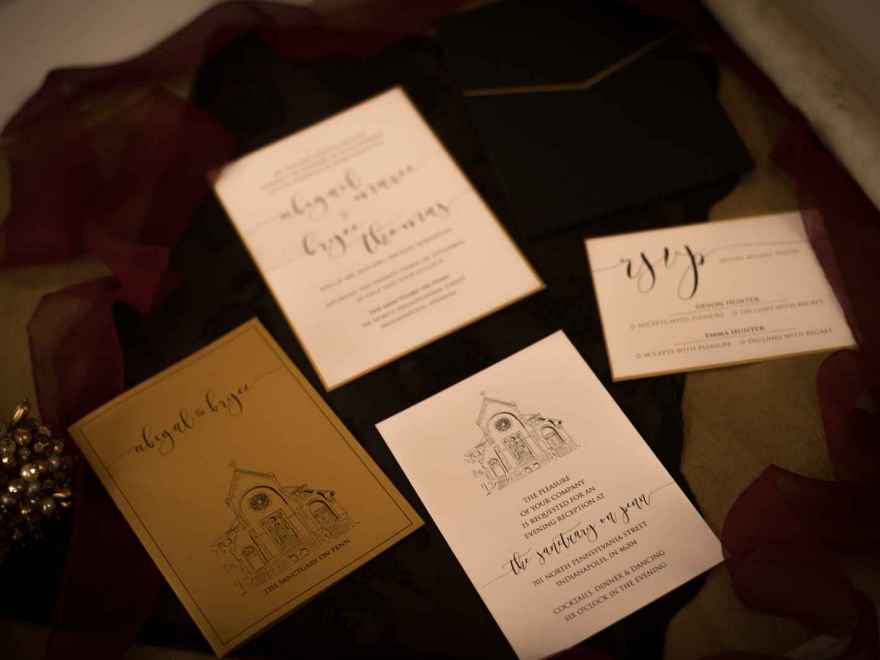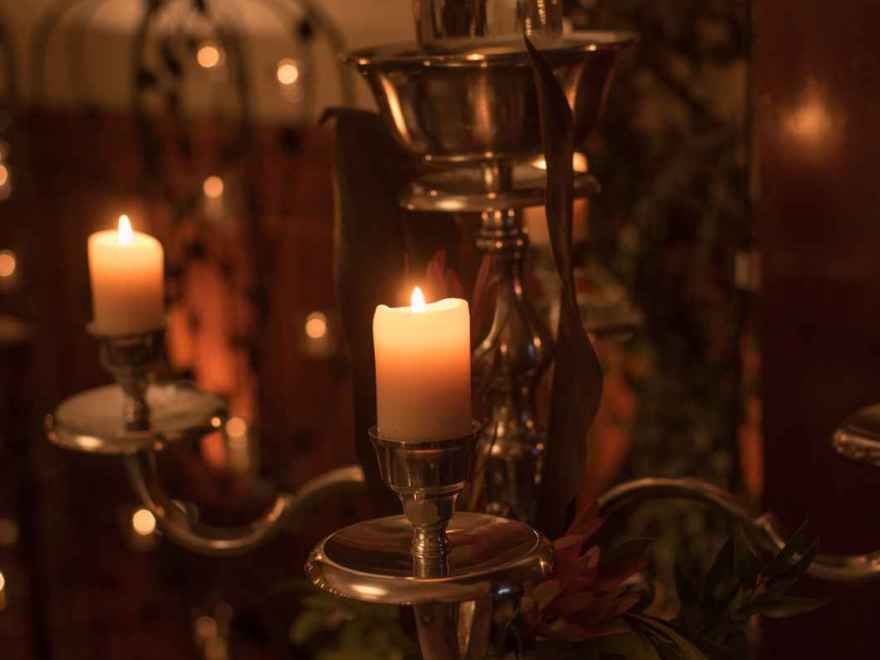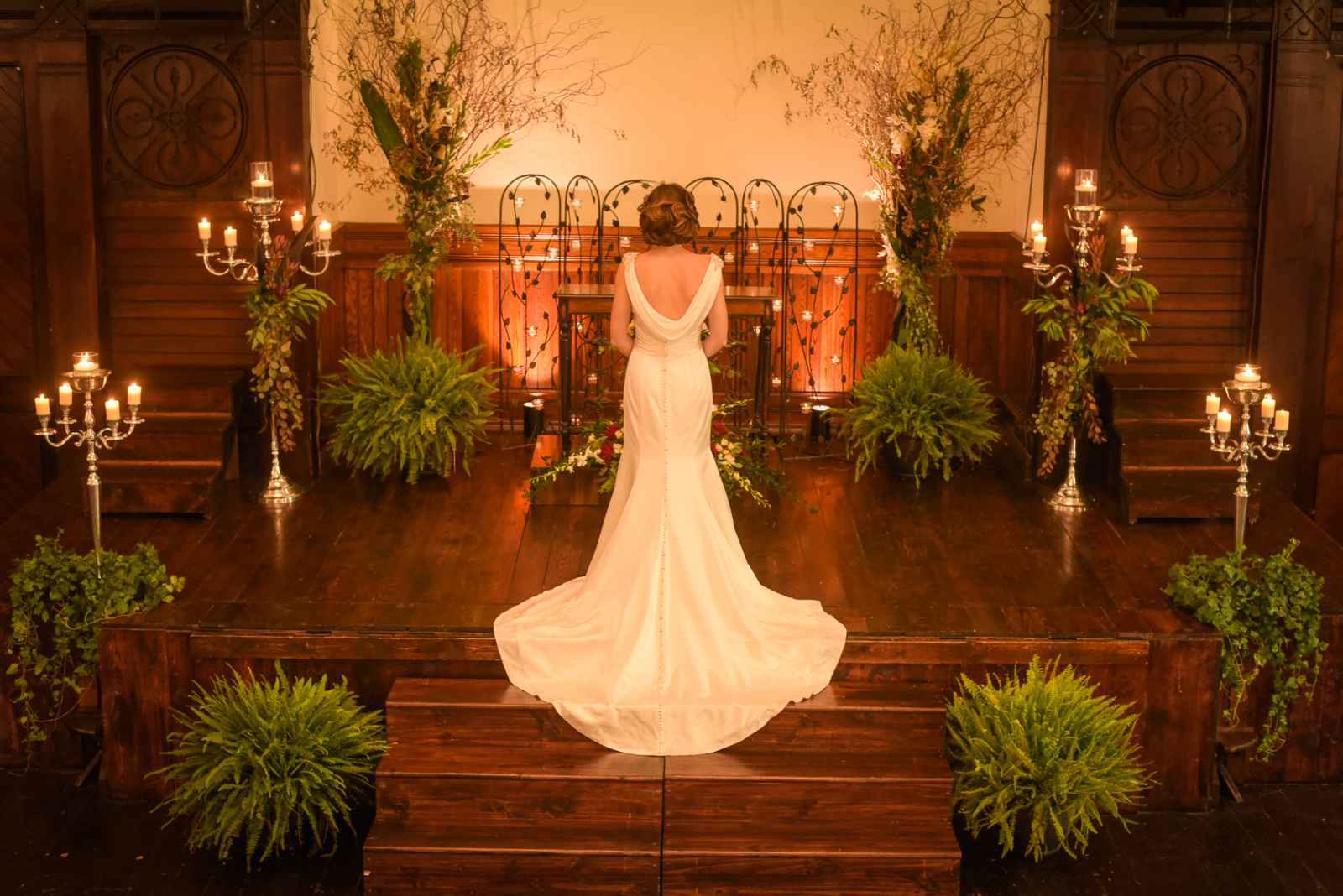 The Benefits
Sanctuary on Penn is your historic venue where you can get everything done under one roof. They have DJ, make-up, massage and highlight videos services. You can dream up a big, glamorous wedding or an intimate, cozy gathering. Sanctuary on Penn also offers incredible benefits including complimentary items like linens, tables, chairs, chinaware and creation of a signature drink—to name a few! Their historic space is alluring, to say the least, but what really ties the knot is their exceptional client service. Don't miss out on having the wedding of your dreams at Sanctuary on Penn.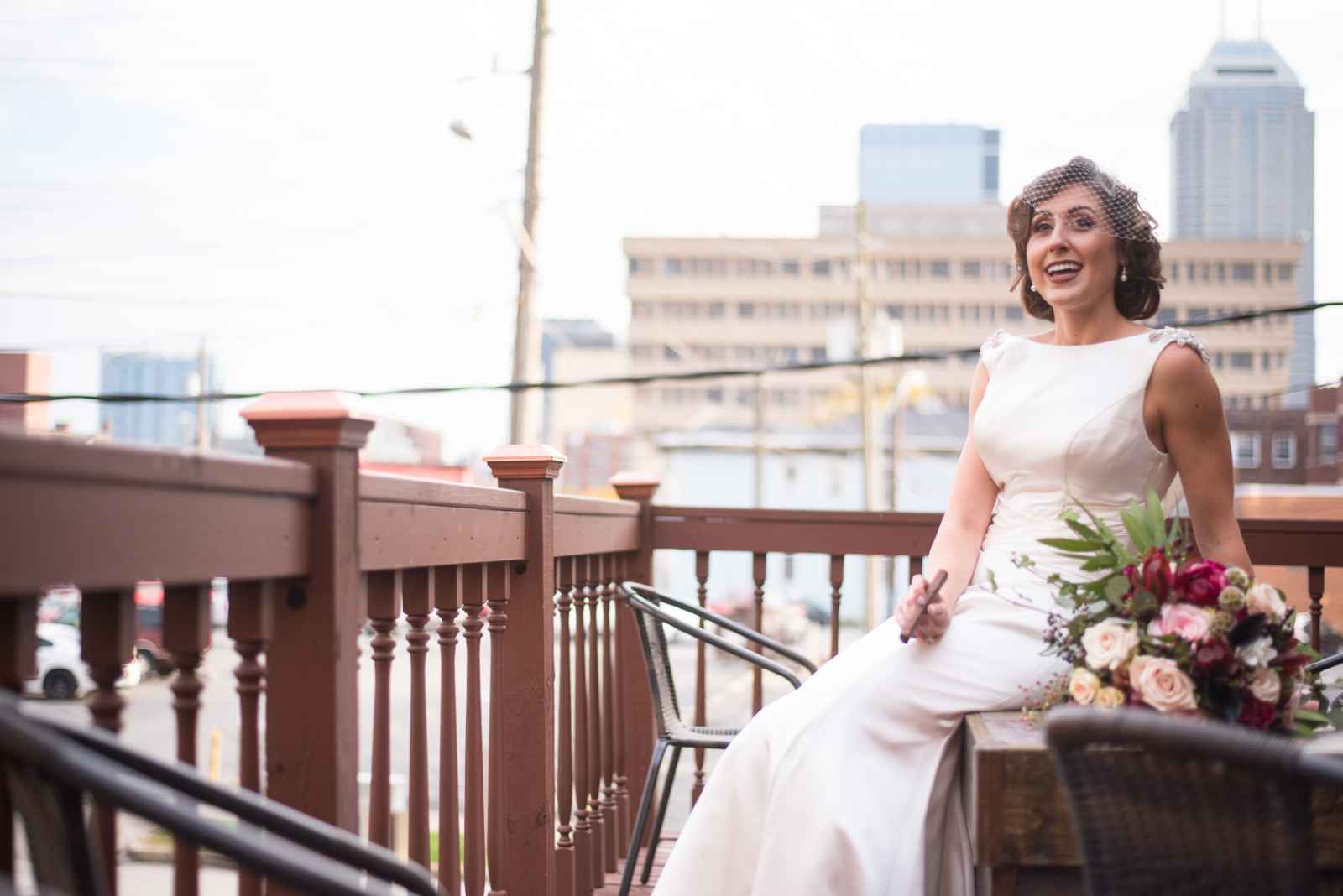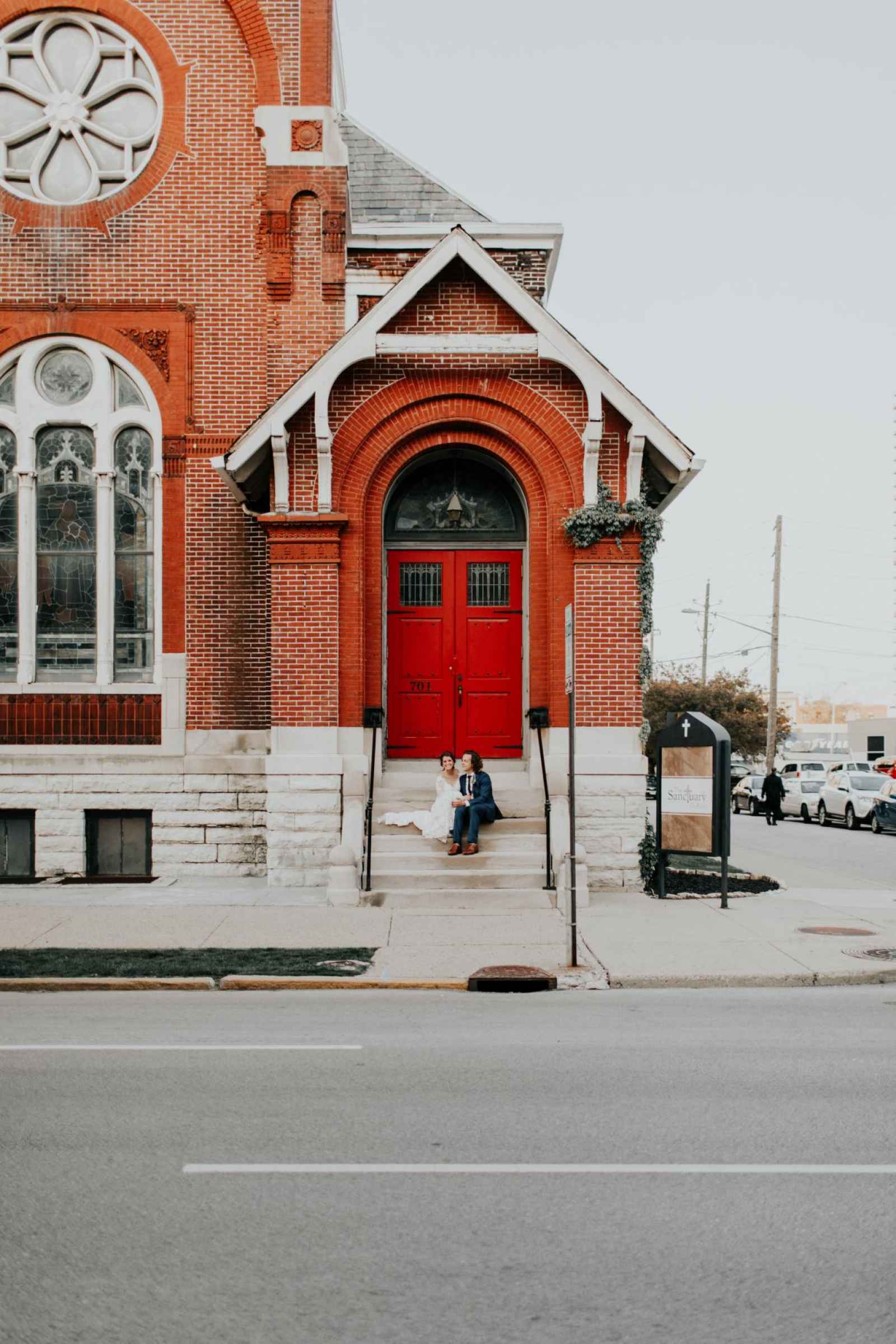 are you a bride-to-be?
We'd love to plan with you on weddingday-online.com. Let's get started!
 
are you a wedding extraordinaire?
Join WeddingDay Magazine in inspiring brides by partnering with us! See how here.