While industrial style is all the rage, don't forget that part of the beauty of all-things industrial is the versatility that allows for elegance to merge with form and function.
The planners at Tara Nicole Weddings and Events envisioned an industrial steampunk feel with a hint of glamour for the new wedding space at CANAL 337 in downtown Indianapolis. All the talented vendors came together and just hit this one out of the park!
What was the inspiration? The crystal chandeliers from Restoration Hardware, brick brick and more brick, stamped concrete floors and the loft-style seating complete with iron beams.  To complement the neutral/brown color pallet, planners brought in bright, bold pops of color.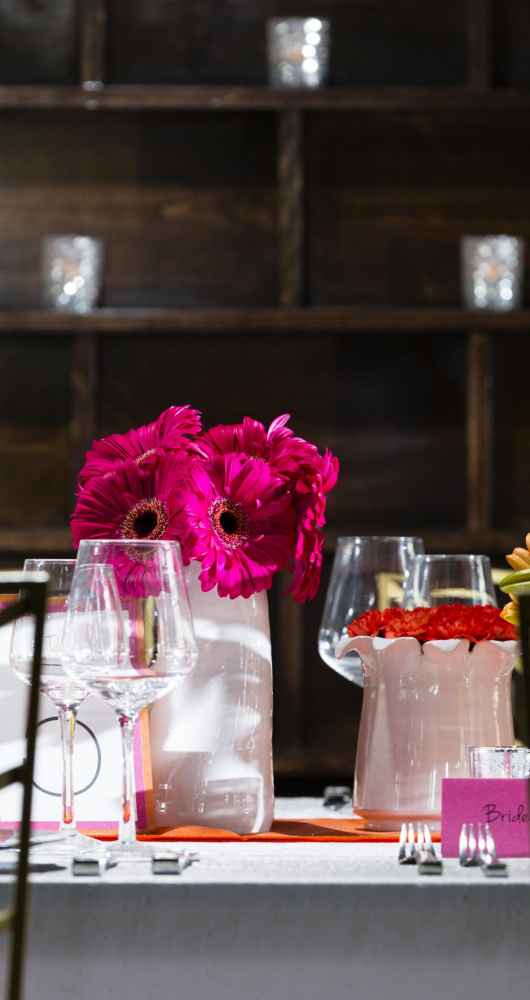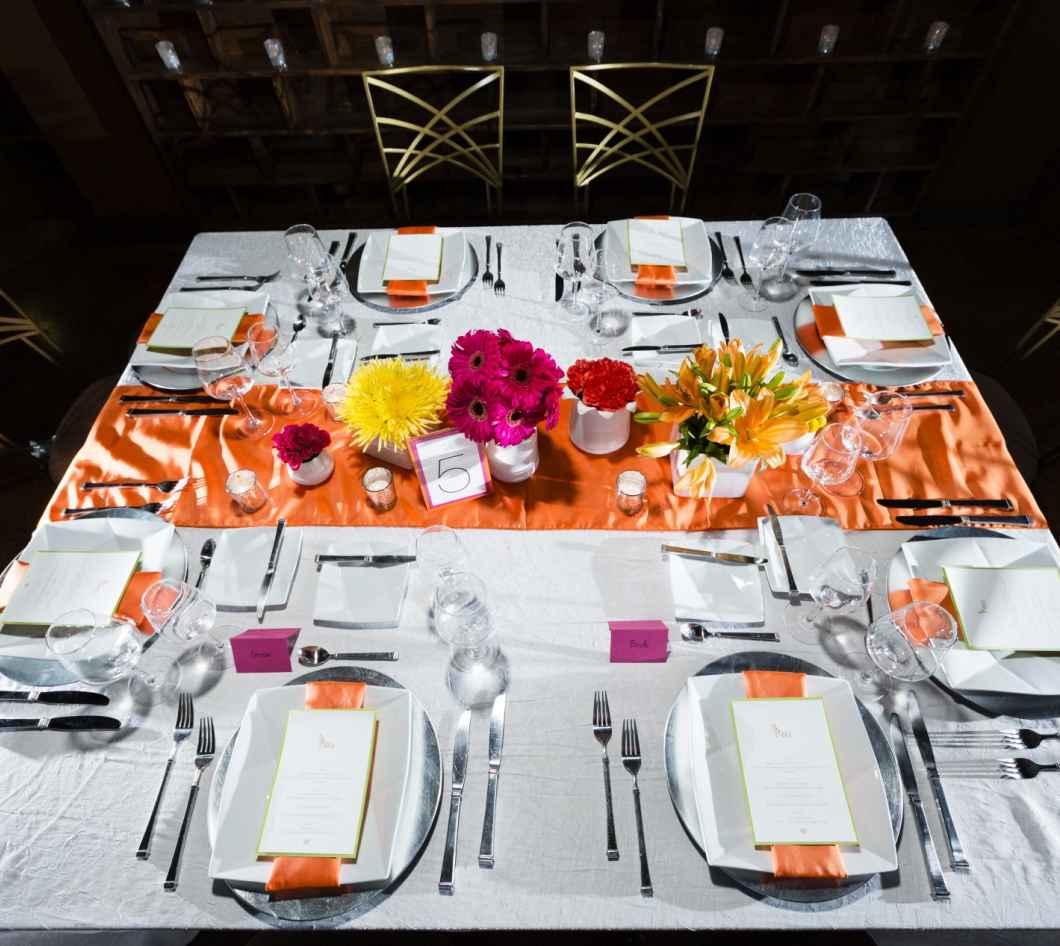 Centerpieces
Layering is a huge trend and it's not going away anytime soon. Brides love the look of gathering several items to make one centerpiece statement.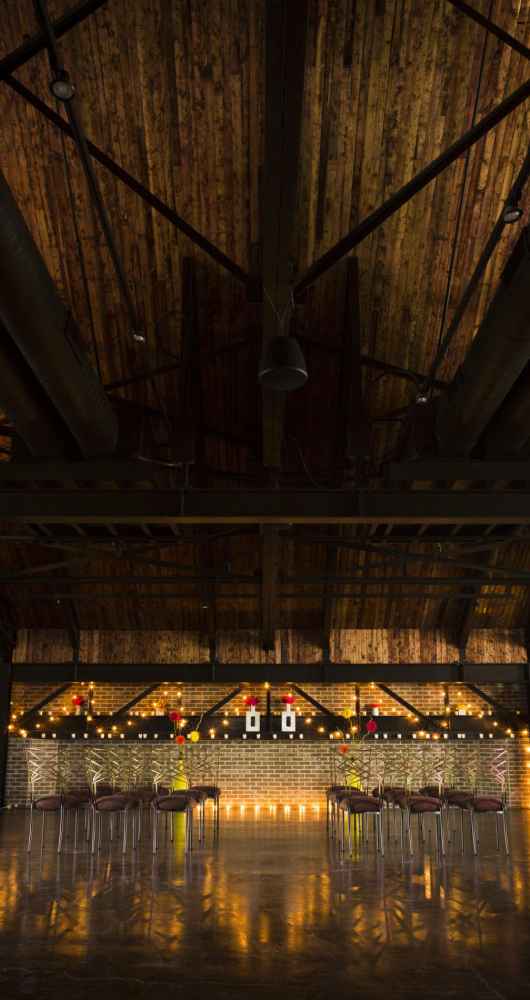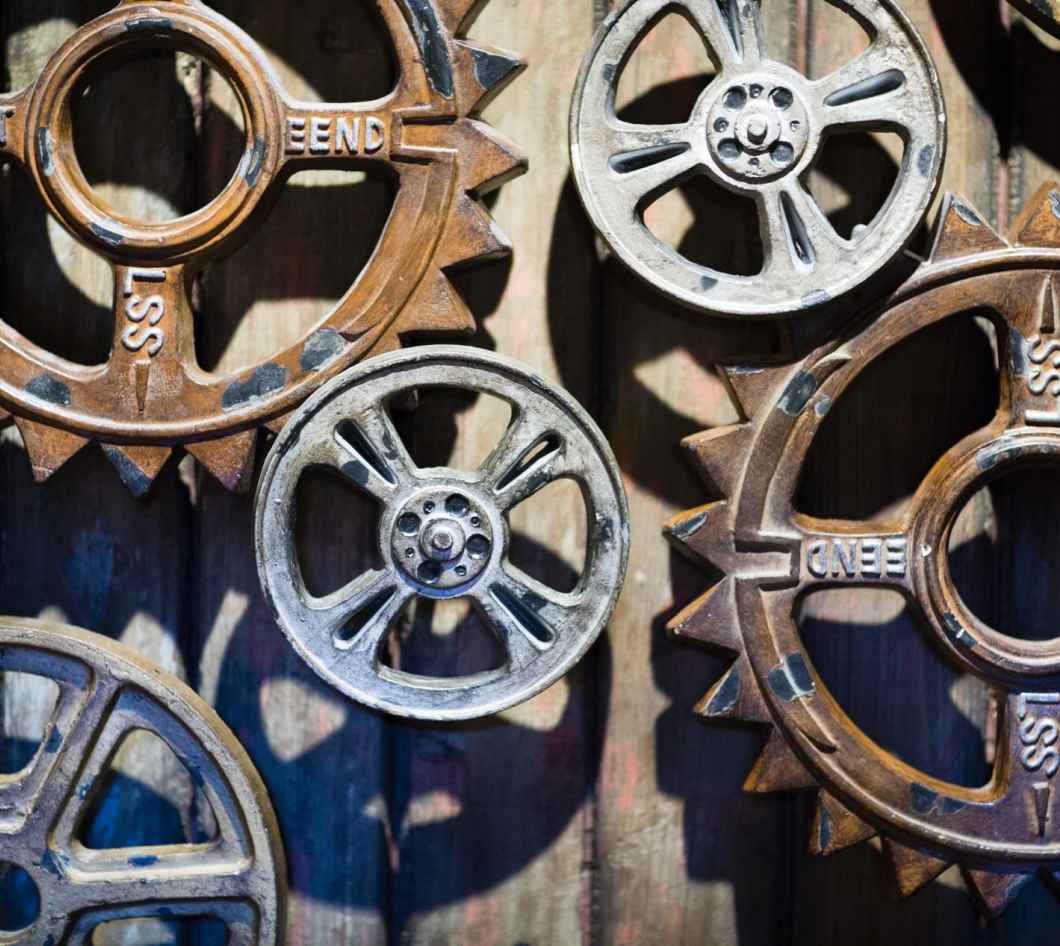 Decor
Planners used globe bulbs to soften the industrial elements and add a modern twist to the shoot. 

Hair & Makeup
Kate Middleton was the inspiration for the hair and makeup. Think classy and elegant.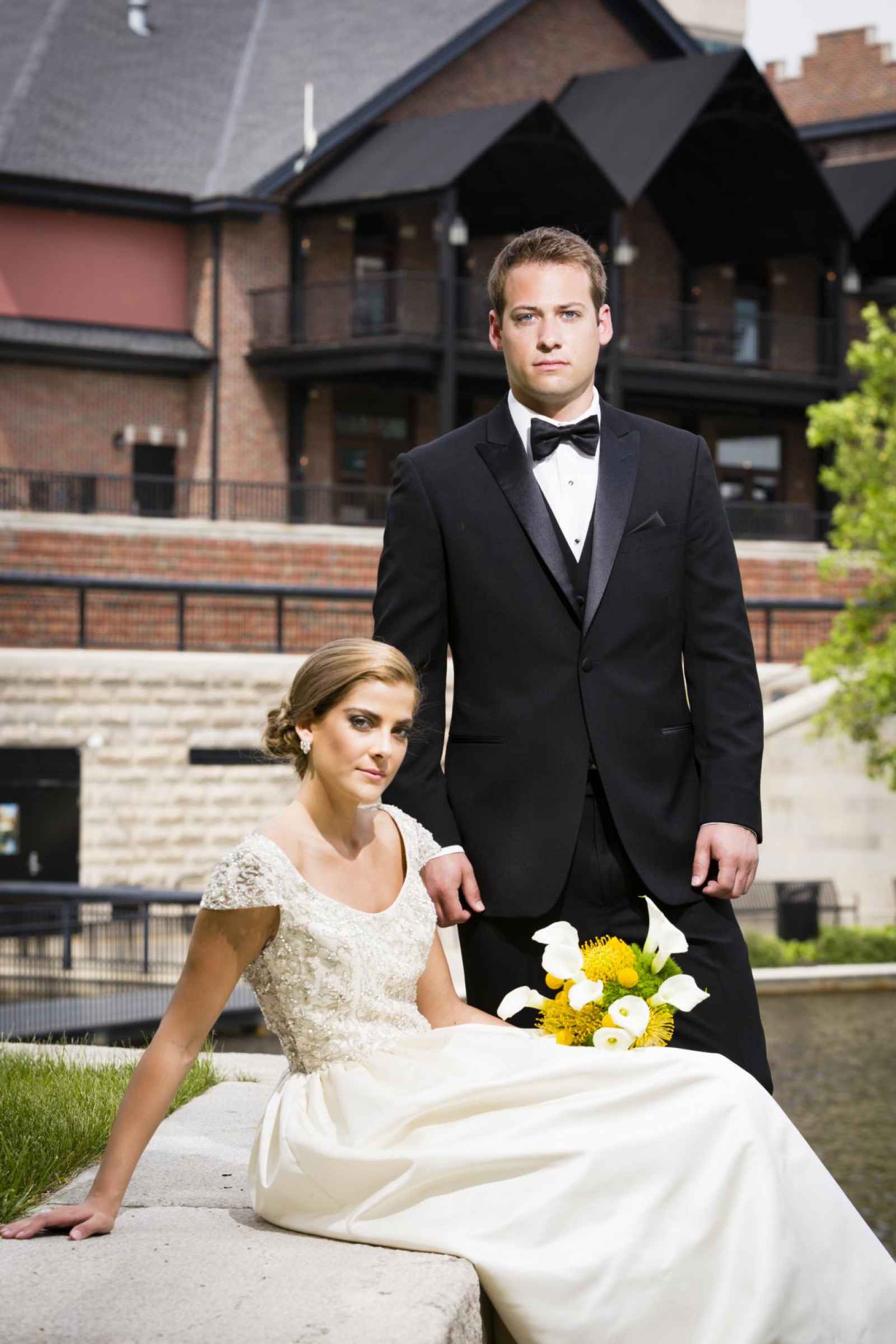 A Classic Tux
Nothing shows off the groom better than a sophisticated black tux. Our model,  Austin Rockhill, presents an elegant classic look. 

Invitations
Bold and modern takes center state with bright pinks and orange designs, working hand in glove with the bright floral pops.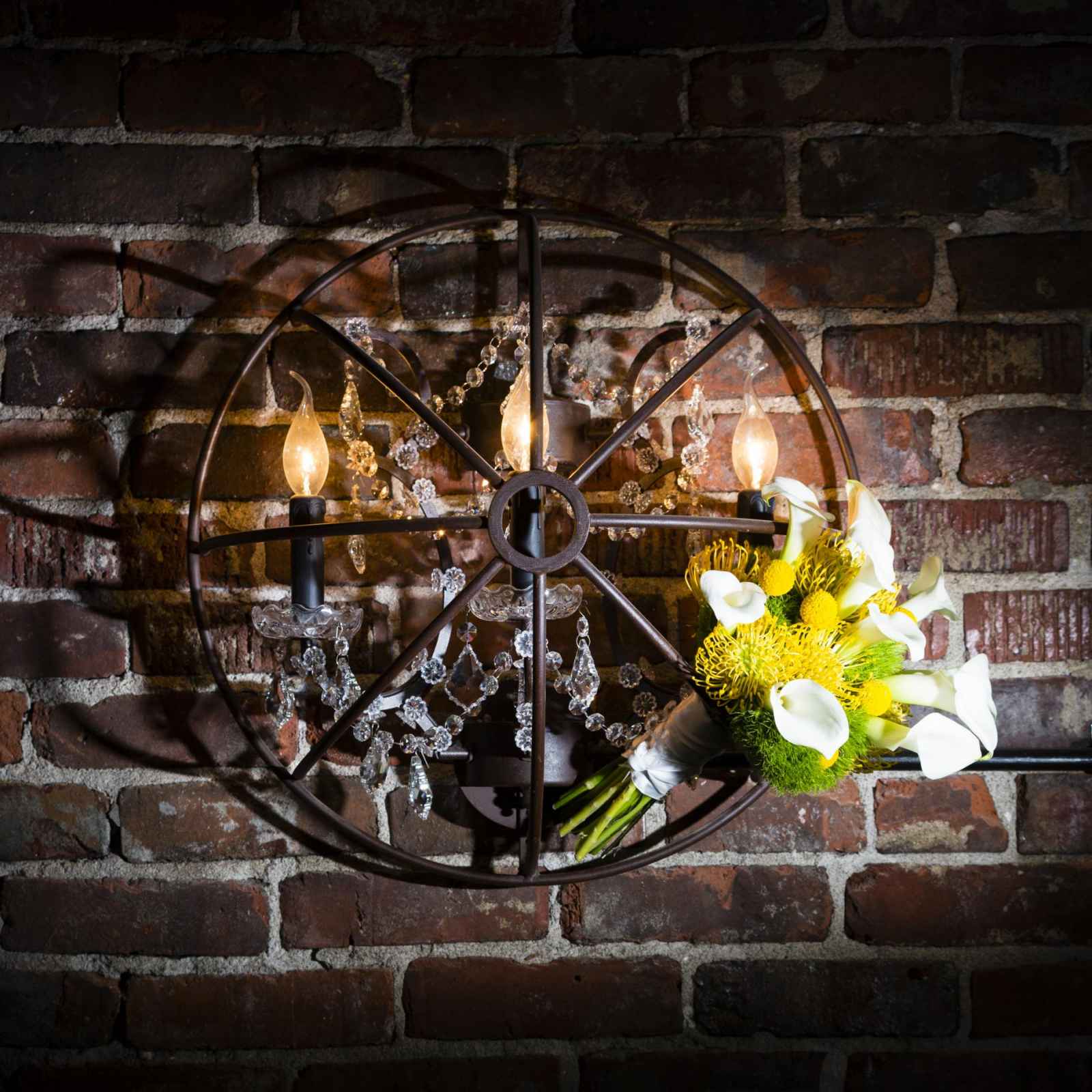 Floral
The bride's bouquet is a little bit more modern, contrasting with the traditional elements of the dress.  Flowers used for the shoot included hot pink mini roses, yellow billy balls, orange carnations, orange lilies and yellow mums. But the hot pink gerber daisies provided the ultimate glitz and glam.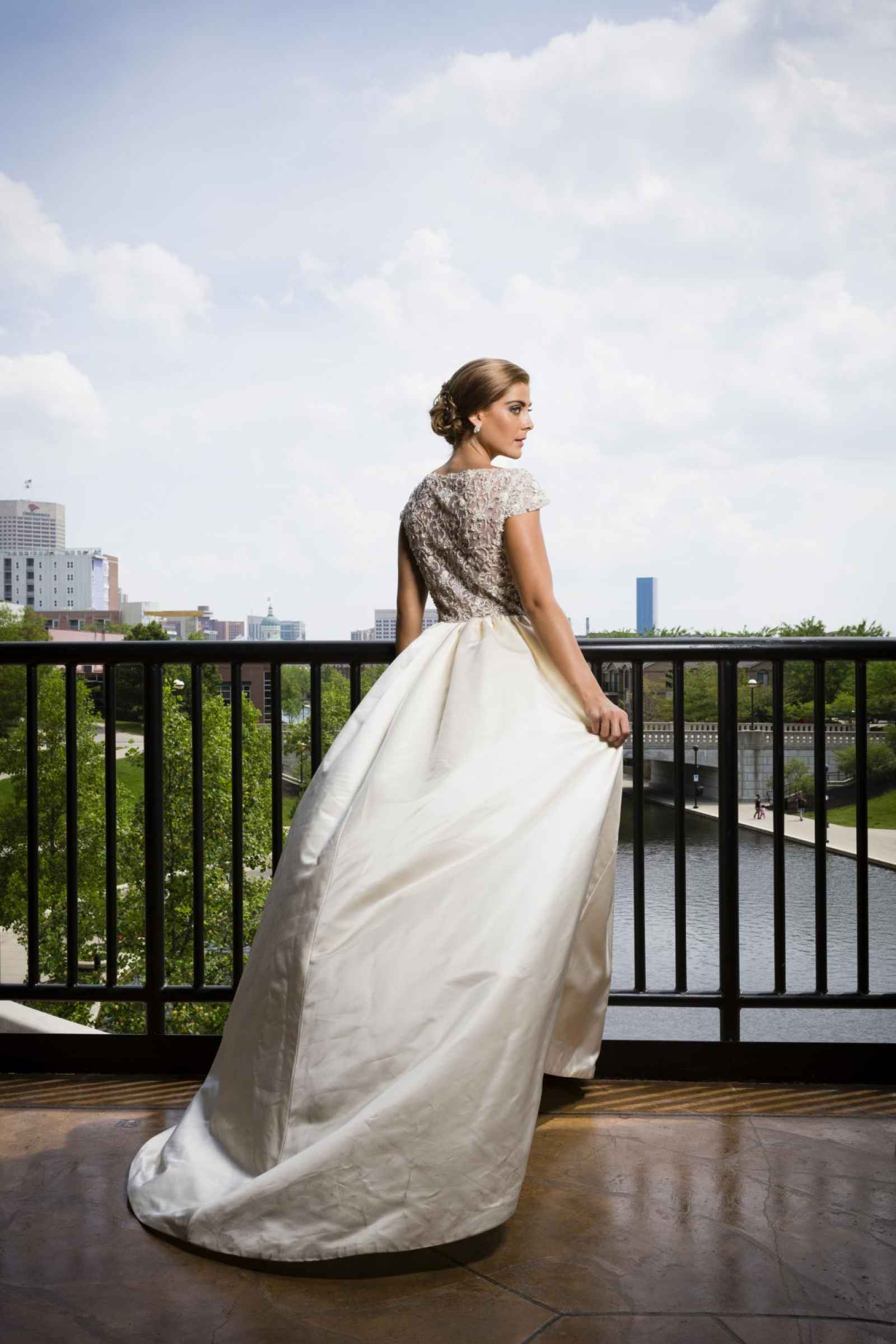 THE DRESS: TO SLEEVE OR NOT TO SLEEVE
Sleeves are one of the biggest trends for 2015 and this gorgeous beaded gown by Enaura is the perfect example of the sophistication and style of the look. Model Hope Hodgson is elegance personified.