As couples continue to design weddings that are reflective of their personalities, personal tastes, and hobbies, we see more weddings that deviate from the traditional feminine and romantic feel. Don't get us wrong—lace, blush and peonies will forever hold a special place in our hearts, but we can't get enough of off-the-beaten-path weddings like this masculine, textured and rich stylized wedding that was shot at Sylvan Cellars in Rome City, Indiana.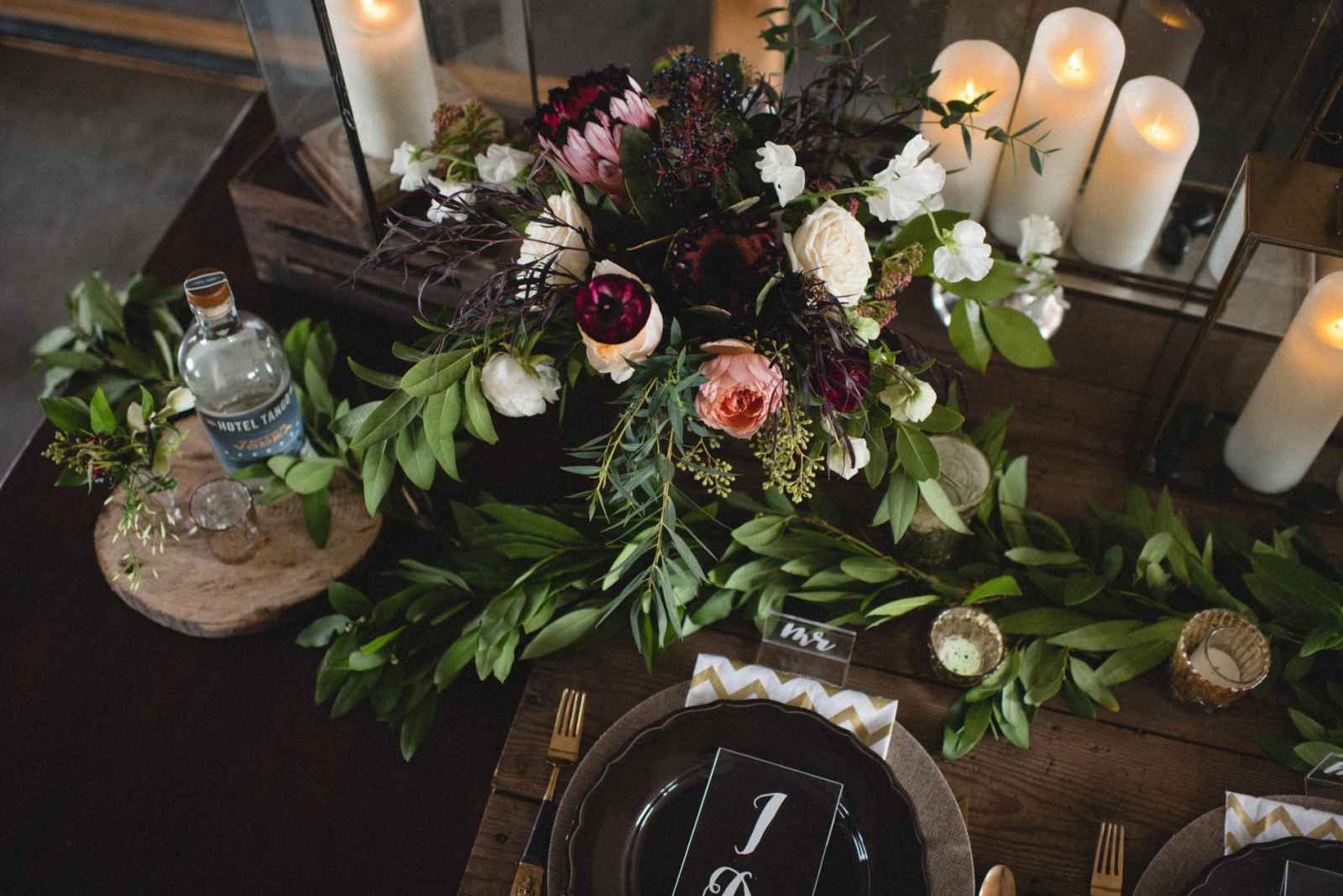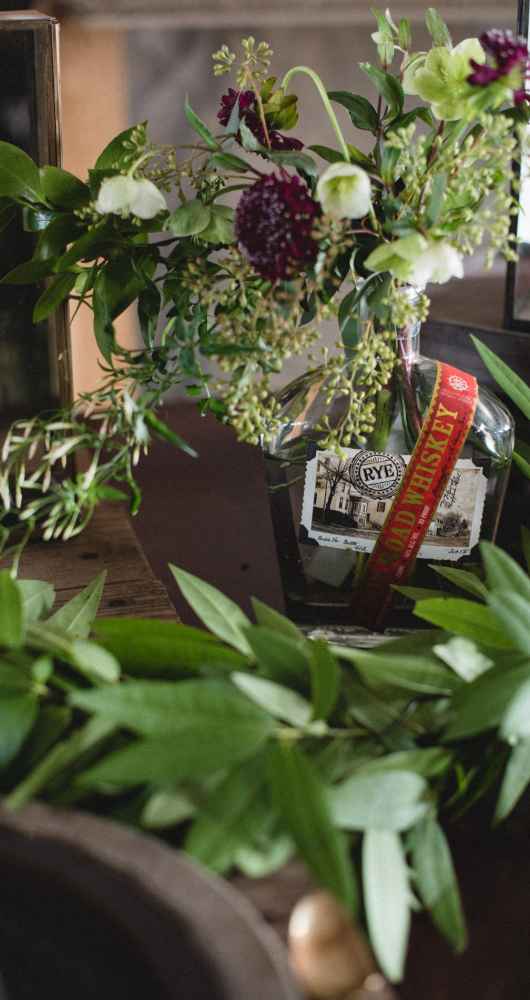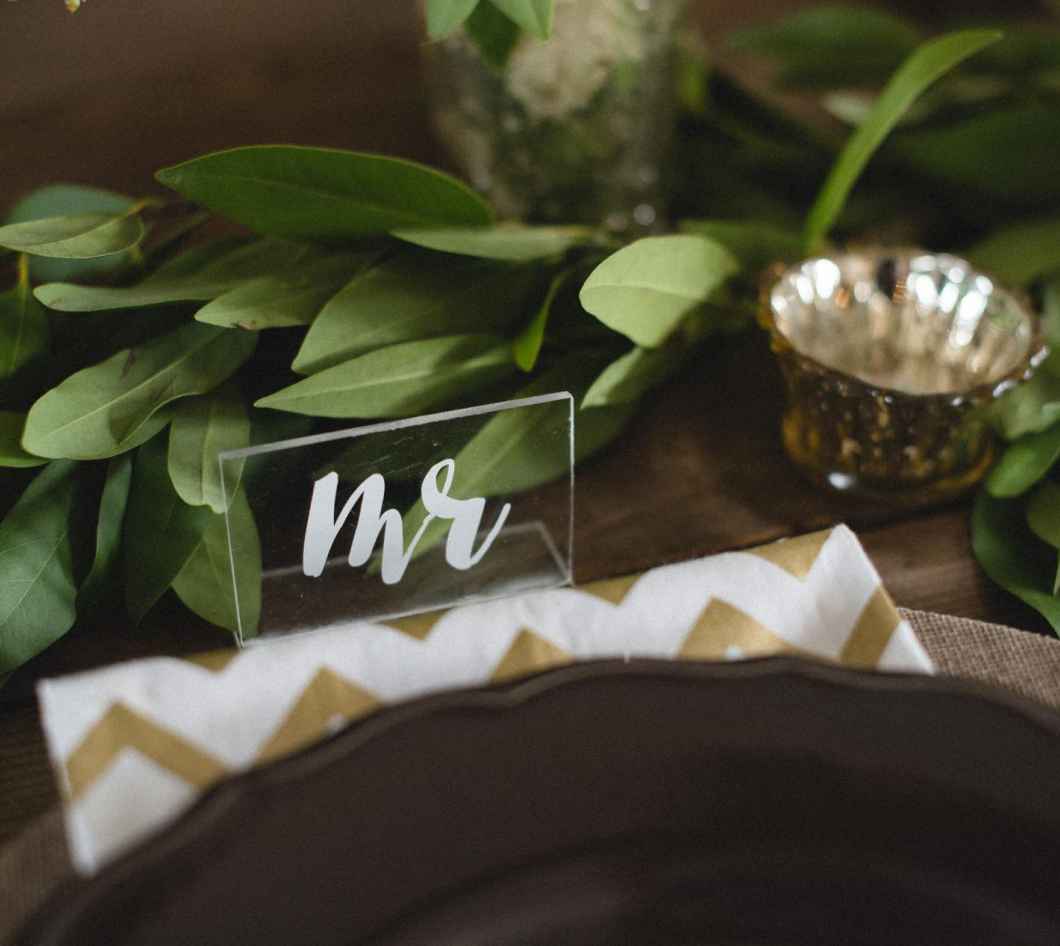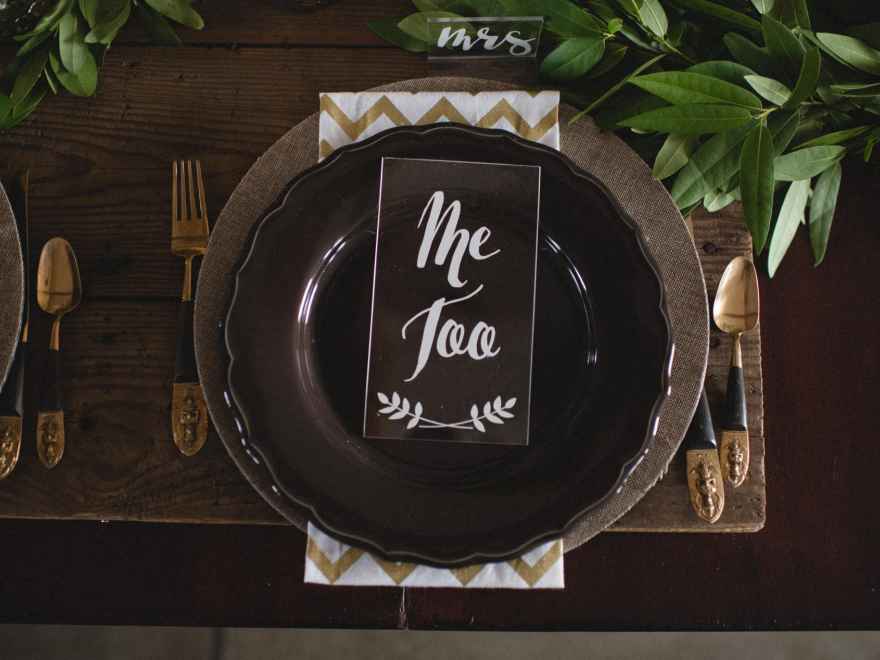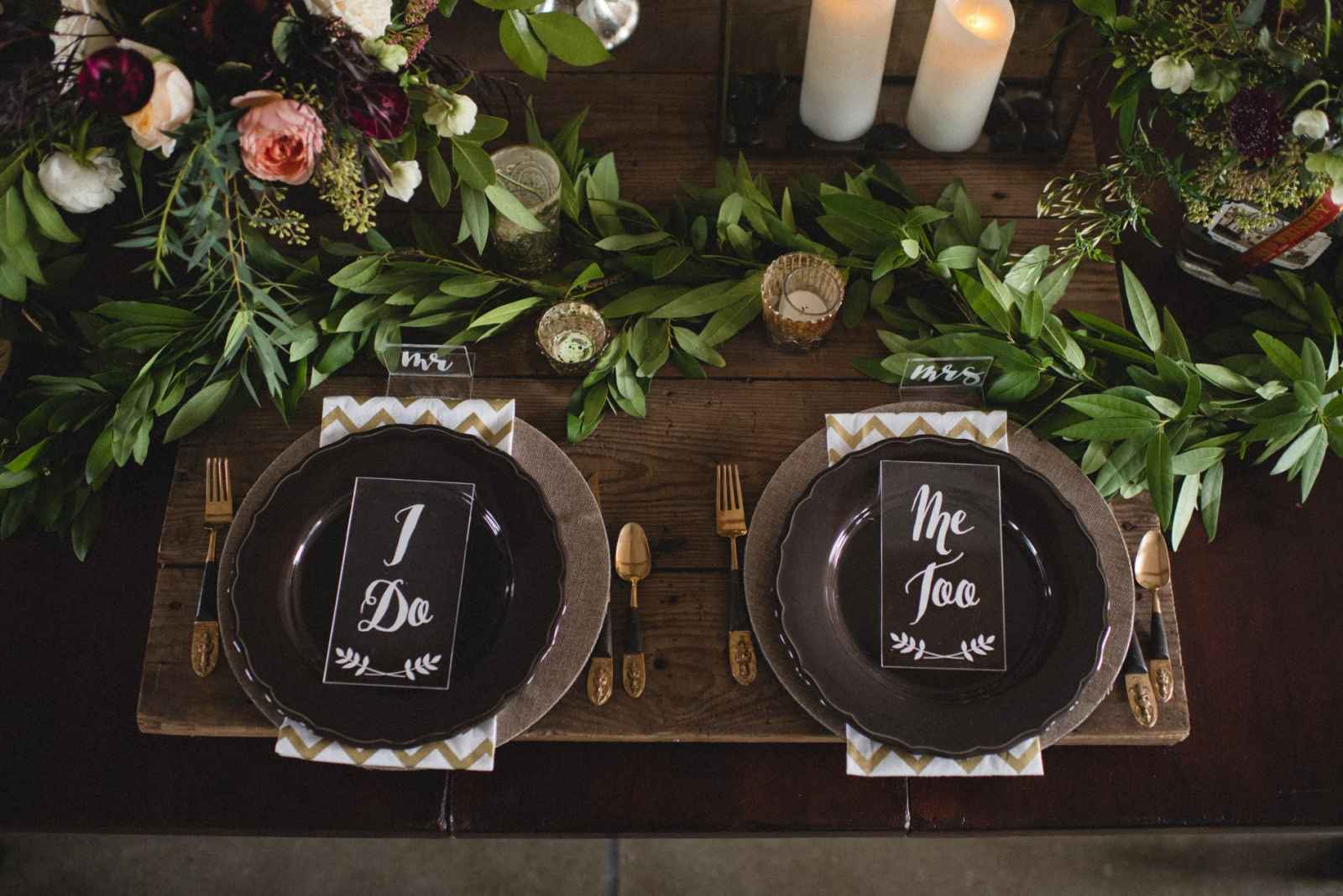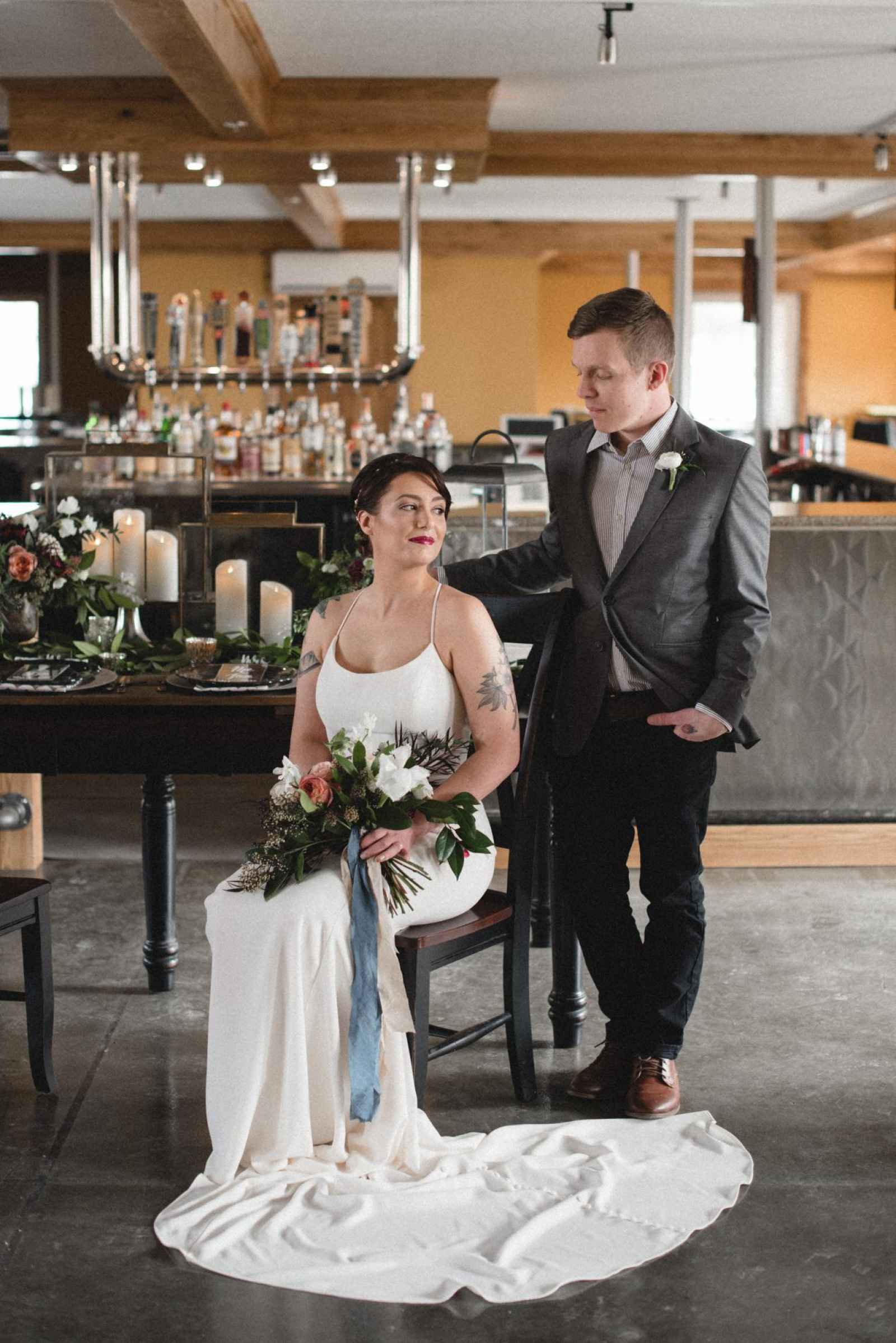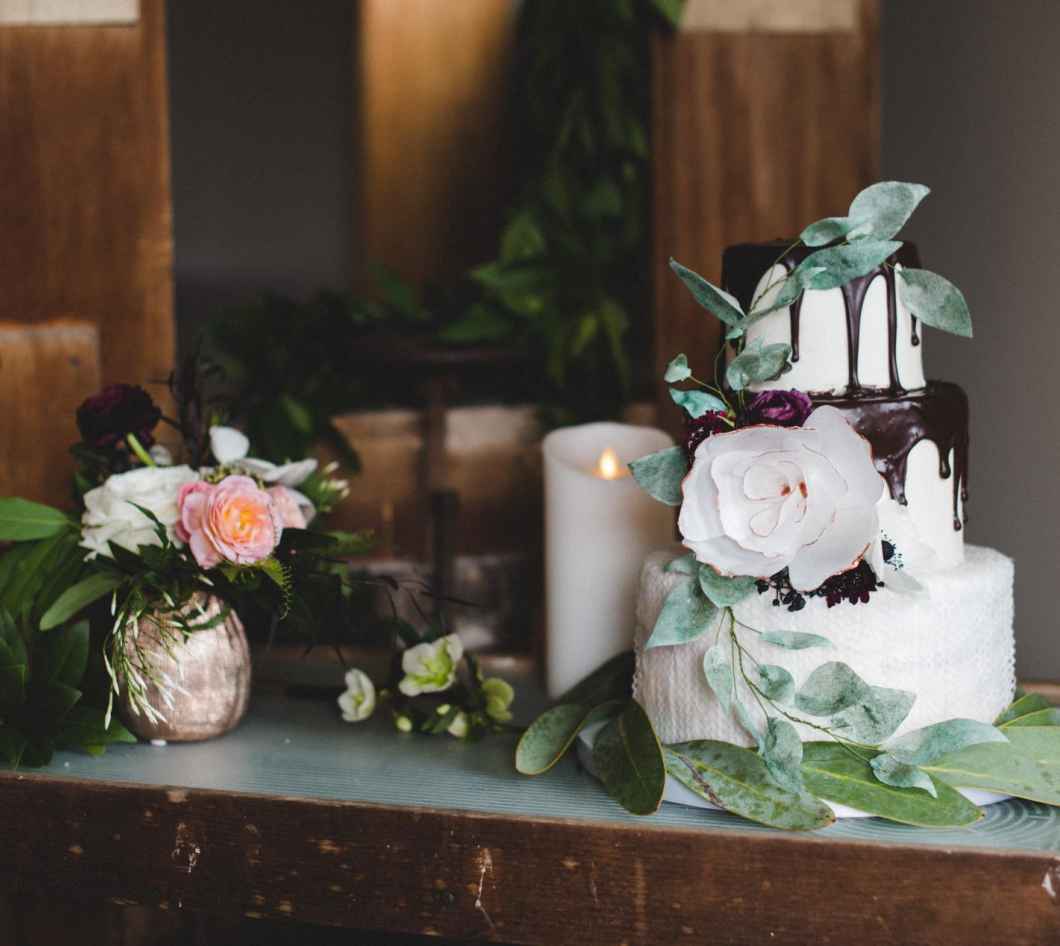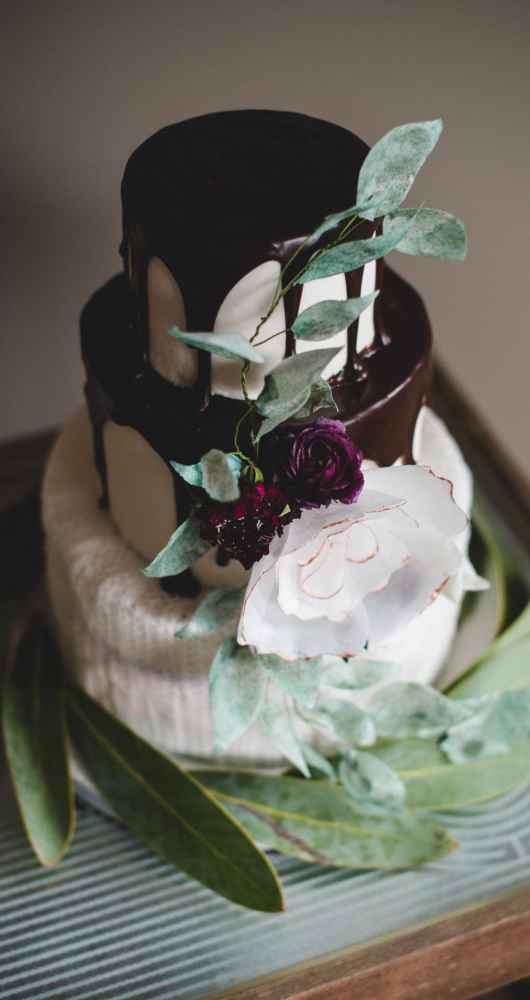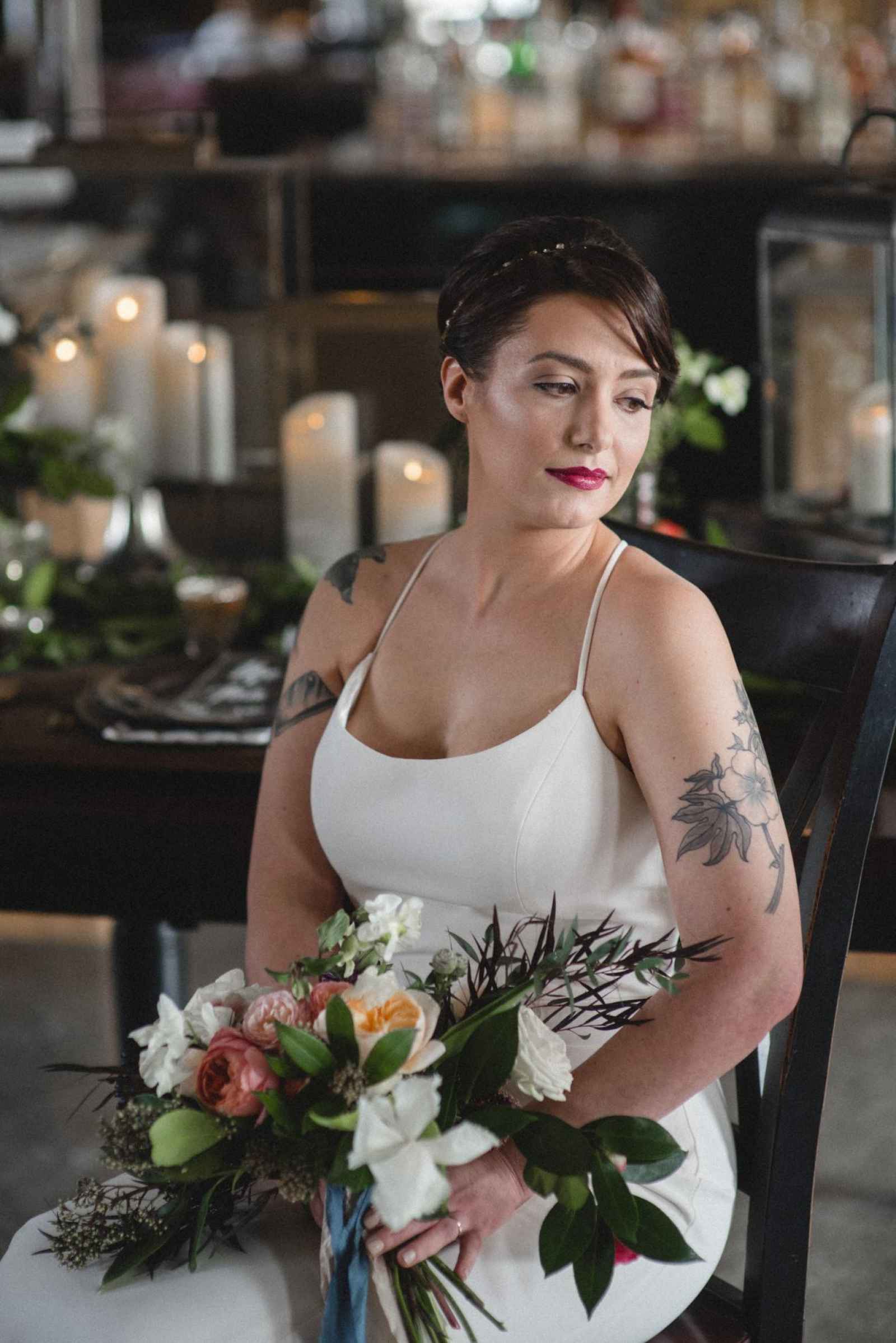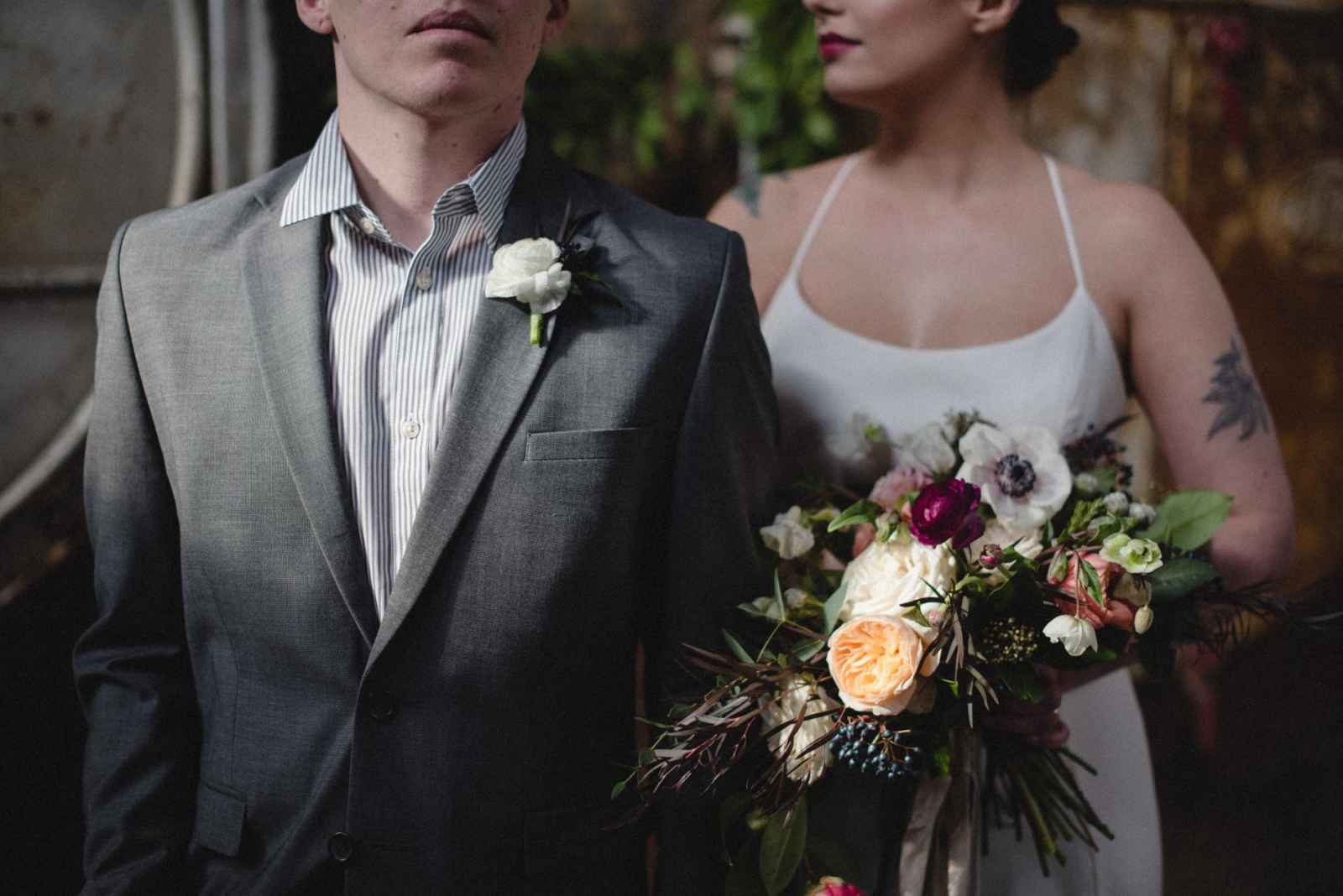 Tell us a little about the vision for this shoot. Whose idea was it? What were you picturing in your heart?
Andi: When starting to brainstorm our shoot, we wanted to give the shoot an deeper, masculine feel. With the flurry of pastels and chiffon that are all the rage right now, we create something with richer toners and a more intimate overtone. 
What difficulties did you have in pulling off this shoot?
Andi: The amazing thing about working with other vendors all the time, whether it's at weddings, bridal shows, or photo shoots, you really get to weed out first hand the people that you want to work with consistently. All of our vendors for the shoot were hand chosen from our arsenal of amazing colleagues,  not only because they are extremely talented in their field, but they are also a dream to work it. I think the hardest part sometimes is narrowing down which vendor to use, since we have such a great network of passionate people to pick from!
Why did you choose Sylvan Cellars for the venue? Did the venue present any challenges?
Andi: Sylvan Cellars, with it's sprawling orchard, industrial buildings, and abundant shooting locations make it a venue favorite. We were excited when we discovered that they had transformed their lower level into a Craft Tasting Room that serves hand crafted cocktails, craft beers, and wines from all over the world, including some brewed right here in Indiana. The concrete floor, woodworks, and open concept bar area really worked well with our vision. 
How did the wedding dress align with your style shoot? 
Andi: We actually had a completely different dress in mind, and on the morning of the shoot, we had our model try it on and it just didn't work. The girls at One Fine Day were amazing and as soon as they showed us the dress, we knew it would be perfect. We loved the clean simple lines and the elegant sweep train. Very classic while still appreciative of a woman's figure. 
Which types flowers were used in the bouquets and decor?
Andi: We kept the flowers minimal and kept to a lot of greenery. The deep, rich hues of the flowers really gave the bouquets a lot of depth and intrigue. 
What made you select this particular color palette?
Andi: When you're in the wedding industry, sometimes it feels like death by pastel by the end of the season. We wanted a solid palette, something you could really sink your teeth into. 
Tell us about the hair and makeup on the bride. How was her hair done? What makeup and colors were used?
Andi: For the hair, we did a simple low chignon, so we could play off of her bold lip and statement hair vine. With the makeup, we knew we would keep it minimal, and let the lips take center stage. Deep, red lips with a blue undertone played so beautifully off of her pale creamy skin, and truly pulled the whole look together. As always, we used all botanically based, vegan products.
Did you give a vision to the stationery company about what you wanted for the stationery? What was their inspiration?
Andi: Hand lettered acrylic signs from Hedgehog Press felt so appropriate for our head table, it was such a different medium to work with, and allowed their place setting to really take center stage. 
What decor rentals did you use? How did they help with the vision and execution of the shoot?
Andi: A Party Apart and Be Married teamed up and the pieces they provided added a perfect touch. The clean lines and muted metals for our tablescape really played well off our of vintage cutlery and wooden tables. 
Describe the cake concept.
Andi: A dark chocolate Guinness cake, smoothed over with rich buttercream icing, and dripped with whisky infused dark chocolate. The whisky and beer not only made this cake perfect for our shoot, but always gave the cake a full, rich flavor (ask me how I know! :-). 
Did you make an effort to include any hot trends into this style shoot?
Andi: We wanted to encourage the trend of making your wedding your own! Don't be afraid to add in those quirky details and ideas that truly help define you as a couple! Craft beers and brewery weddings are a trend that I don't think will disappear soon, as brides are realizing that a wedding isn't just for a church and banquet hall anymore! Cheers!
are you a bride-to-be?
Obsess and plan with us on weddingday-online.com. Let's get started!
are you a wedding extraordinaire?
Join WeddingDay Magazine in inspiring brides by partnering with us! See how here.