When you're busy taking care of the countless things that will make your big day come together flawlessly, you hardly have time to think about your triceps or thighs. In fact, you're probably dreaming, researching, scheduling, planning and pinning your way to creating the best wedding ever as we speak, but that leaves one pretty important thing out, and that's you, lovely! While all the other things do matter and have their place in the world of wedding planning, how you are feeling and taking care of you is priceless. We mean, how else are you going to keep all that pre-wedding energy up and, ultimately, look and feel your best when the big day arrives?
Whether your wedding day is in a year, a few months or a few weeks, it's never too late to take a serious look at your weekly exercise regimen, while adding in some stress-busting fun! If you're already on the right track, congrats and get it, girl! But if you're looking for some serious (and fun) exercise inspo, we've got you covered right here. Grab some H2O and your maids of honor because there are many different options for putting those #squatgoals to action, all while having a blast and bonding with your #girlsquad! Because what's better than a good old endorphin-pumping exercise session? Toning up and slimming down with some of your besties by your side, of course!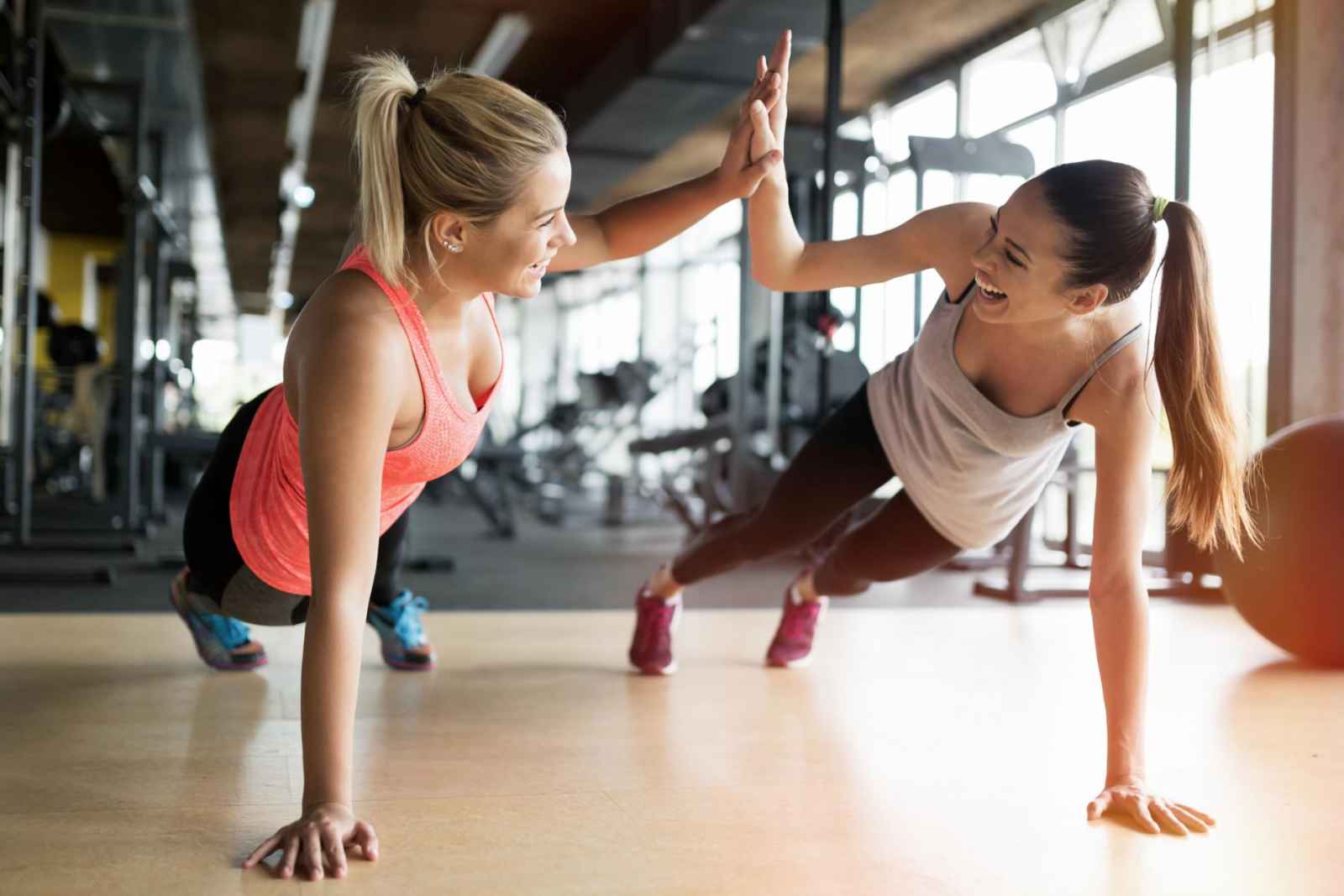 Group Yoga
Nothing brings Zen to your life like yoga. From Bikram to Vinyasa to Power Sculpt, there are many types of yoga sure to bring a smile (and glow) to your face. In addition to leaving your worries at the door for an hour, you will have the opportunity to bond with your girls in a peaceful setting and fully embrace your overall health and wellness. After breathing deeply and strengthening and lengthening your muscles (and possibly muscles you didn't know you had!), you will experience a total overhaul of your mind, body and spirit.
Pure Barre
Want to burn extra calories and create lean muscle? If your answer is "yes, please!", sign yourself and your girls up for this muscle-elongating, low-impact class. Utilizing the ballet barre and small isometric movements, this technique can bring tone to the areas women tend to need a little extra help in the most: arms, abdominals, glutes, hips and thighs. Enjoy some upbeat music, inspiring instructors and zero pressure to be at a certain level. Bonus: Some studios even offer private sessions for brides and their friends!
Pilates
Kind to your joints and killer for your core, Pilates can do wonders for your strength, focus and flexibility. Three magical words alone make this type of exercise enticing for any bride-to-be: long, lean and toned. Research the different studios in your city and see what they have to offer. They might host a bridal bootcamp or special for you and your girls.
Spin Classes
These classes can be total motivators and calorie-kickers. Not to mention, fun! Led by an instructor sure to guide you and your girls to a music-pumped ride, you can really challenge yourself—and each other! And we know you would rather have your BFF by your side to keep you motivated, instead of a sweaty stranger! Be prepared to leave this class super-sweaty but super-euphoric!
Kickboxing
Keep in mind ladies, martial arts-inspired exercise classes aren't just for the guys! This high-energy, full-body workout might be just the thing you need to get your blood pumping, while getting a little stress relief. There's no doubt this interactive workout could be a blast for you and your girl squad, too and—bonus—you'll be burning fat, enhancing muscle and increasing endurance all at once! Another plus? You might walk away with some moves you could use in a self-defense situation, too. Have a ton of fun with this type of class (and don't blame us for those sore quads or calves!).
5k, 10k & Beyond
Finding out which races are taking place in your local city is just a quick Internet search away. One idea to consider is turning a scheduled walk or run activity into a weekend trip by signing up for one in a nearby city or—if any of your bridesmaids live in another state entirely—in their neck of the woods. It's a great way to have a weekend getaway with your squad, get in some quality girl time and have some muscle-toning fun! The actual types of races available these days run the gamut. From charity walks, 5K runs, mini-marathons, and marathons to triathlons and specialty challenge events (think Mud Run, City Challenges and Rugged Maniac runs), the options are limitless. Not to mention, you'll get some pretty great photos to 'gram about!
Dance Classes
If flirty fun sounds like a better fit for you and your group, you can have some crazy memorable times and laughs at a pole fitness class, belly dance class or lap dancing class. Designed for those who love something truly girly and out-of-the-box where you can enjoy a unique experience while getting a quality workout (seriously, you may be unable to get off the floor the next day), these places are a perfect match for a bride and her bridal party.
Nature Hikes or Bikes
A pretty powerful remedy to combating any type of stress is getting out in nature and breathing in some fresh air. Add some dear friends to the mix and a walk becomes a joyous time spent enjoying each other's company and the beautiful outdoors. You can make it as leisurely or challenging as your heart desires. Another idea? Add bikes to the mix! Many cities have different bike routes or state parks that offer scenic treks as well.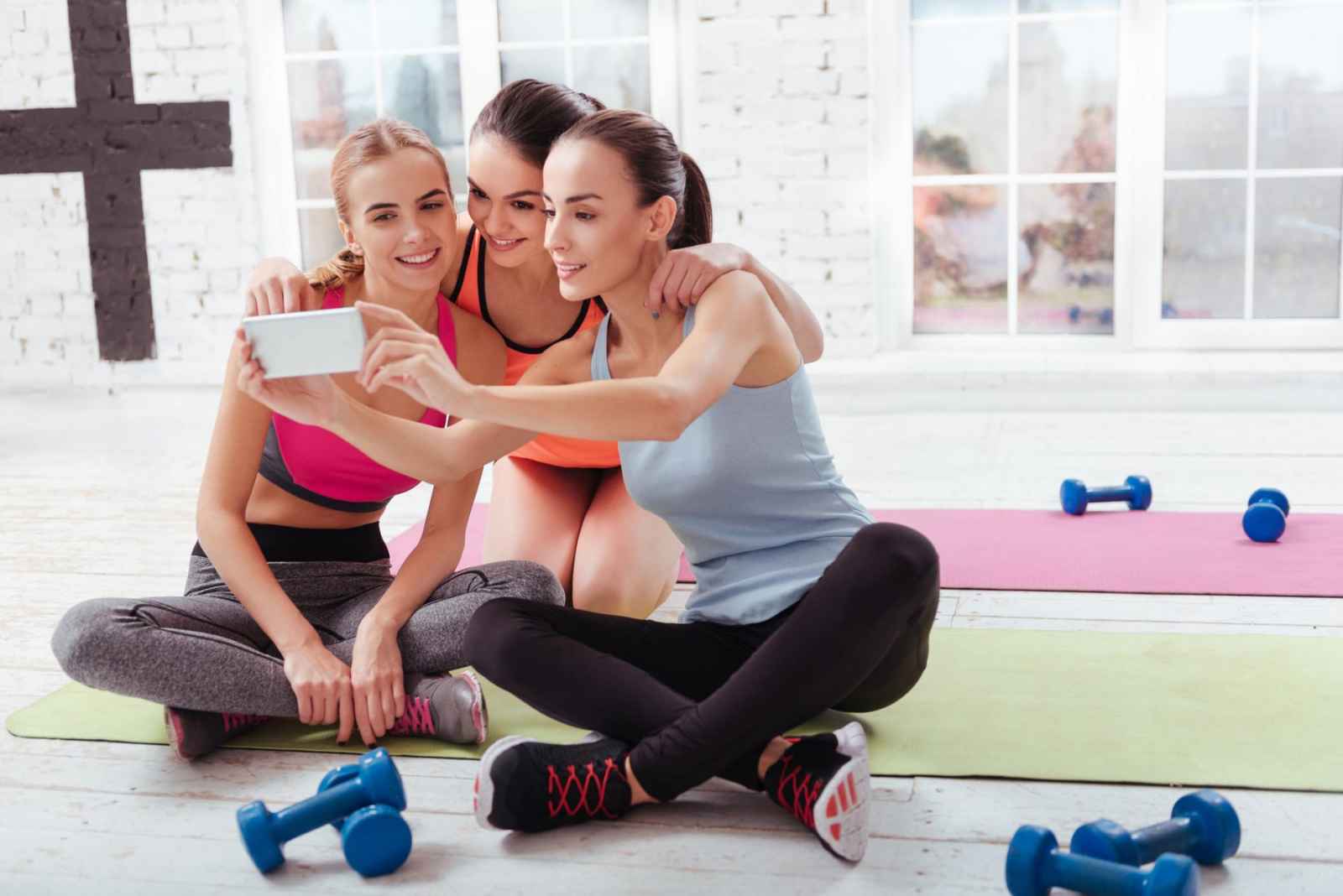 While this is by no means an all-encompassing list, it's a great place to start. It's important to remember that it is possible to have a gorgeous wedding and bod! Like everything, you simply need to carve out the time. Seek some extra support and motivation from the best motivational coaches on the planet—your girlfriends—and you'll be photo-ready and feeling great in no time.
are you a bride to be? 
We'd love to plan with you on weddingday-online.com. Let's get started!
 
are you a wedding extraordinaire? 
Join WeddingDay Magazine in inspiring brides by partnering with us! See how here.