Boudoir photography can mean more to a bride than simply gifting sexy photos to her groom or groom-to-be (which, by the way, we can assure you he will appreciate!). It can be a chance to celebrate and embrace self-love and acceptance. It can mean capturing certain health and fitness results you might be very proud of achieving. It can be a fun, self-esteem boosting opportunity to highlight your personal beauty or certain assets that are all a part of making you, you!
Livia Villanueva, the photographer behind Less is More Boudoir, prides herself on not only capturing, but discovering exactly how a bride-to-be wants to be portrayed. The result is an artful celebration of that woman as well as the special place in life she's in.
We decided to pose some questions to Livia to reveal more about the process behind her magic, and to do the ever-important job of highlighting the things that make this genre of photography so great—especially for brides!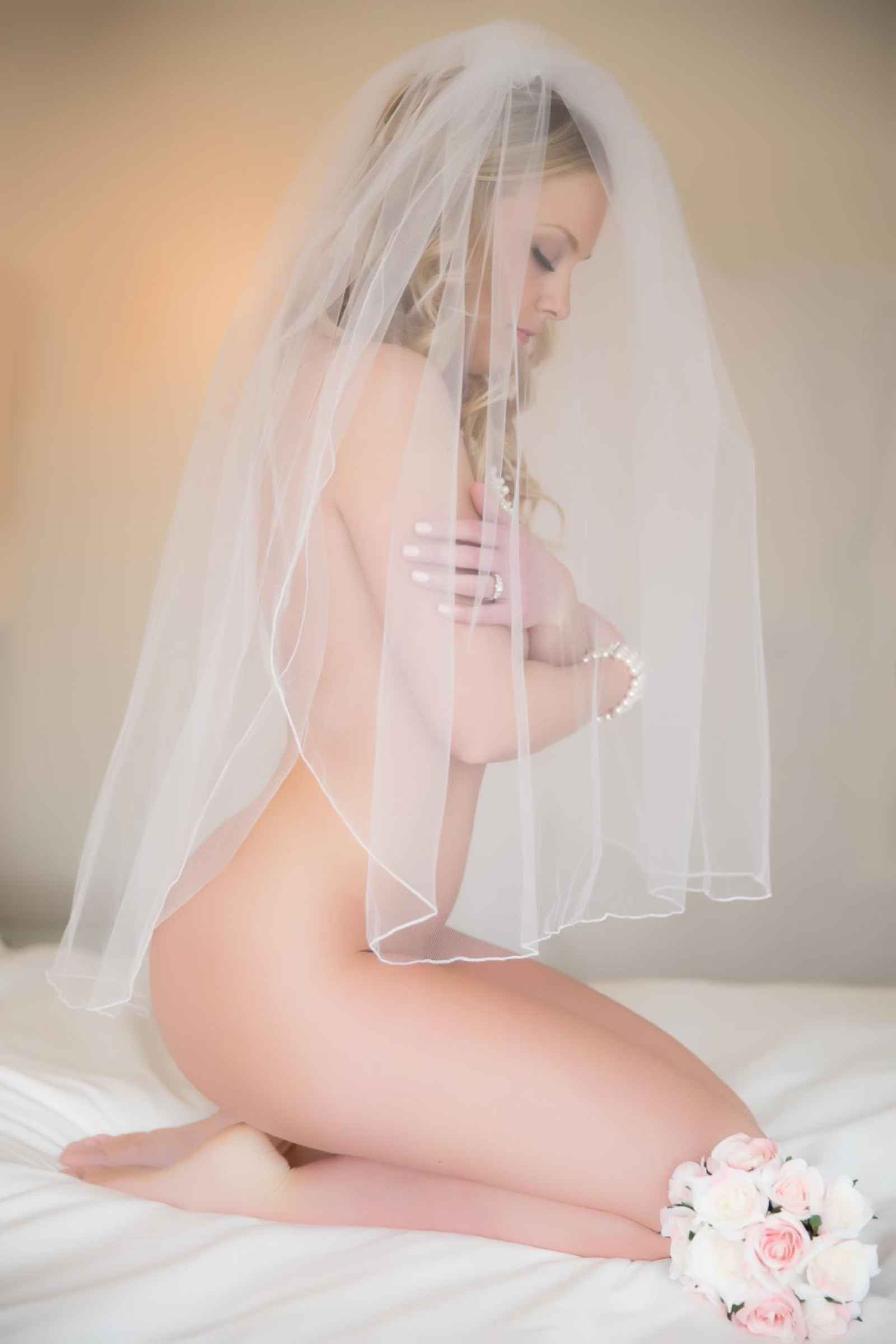 Can you fill us in on why you got into boudoir photography and what you love most about your work?
"I know this will sound a little odd, but I feel that photography came to me. In my early years, I grew up in the Dominican Republic with my grandparents. There wasn't much in the way of TV back then, so I spent a great deal of time drawing. My grandfather had a pretty decent Playboy collection, and considering that where I grew up nudity wasn't a taboo, I just picked up a magazine and started drawing. I remember focusing on things like the proportions, the curves, the collar bones...completely oblivious to the fact that my subject was nude. Then years later, I was living with my mom and step-dad in upstate New York, home of Kodak, where he was studying photography. I eventually became his little assistant. I'd be in the dark room helping him develop film by agitating the tanks, sifting the papers in the developing trays or even being his portrait model for his new lenses and such. Fast forward many years later to when a great (photography) mentor of mine put a camera in my hands, and it was kismet. I was skeptical that it would amount to anything, but honestly, the very first images were really pretty good. Every once in a while, I go back to that catalogue of photos and I'm like, 'That was beginner's luck.' Since then, I've been fortunate to have access to an immense source of information about photography, as well as attend many workshops and conferences such as WPPI. All of these opportunities have paved the way for me to do what I love—which is to photograph people. I'm just more inclined to photograph women because I feel in every one of us there is a Venus Anadyomene or Marilyn Monroe, and I can draw her out."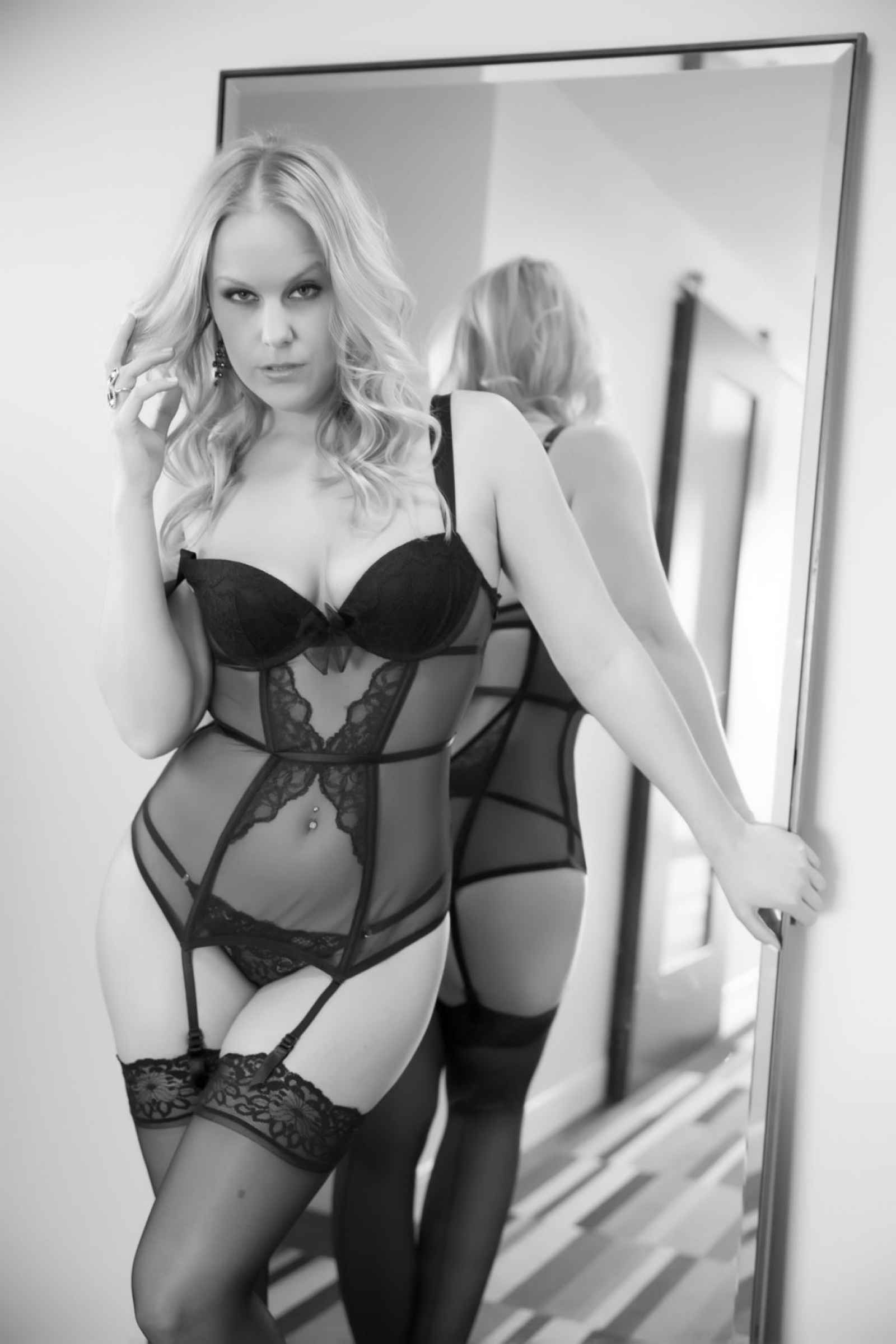 What are some key differentiators you bring to the table as a photographer that specializes in boudoir photography?
"I feel that what sets me apart is my willingness to spend time with my clients before I even pick up the camera. I need to get to know them so I can understand what they are looking for in a boudoir photoshoot. I usually have a few telephone calls and many texts, for starters, to get acquainted and find out a little about them—as well as give them the opportunity to get to know me. I also encourage a meeting in a coffee shop or in a little cafe. Face-to-face is crucial. After all, my clients need to be comfortable with being scantily-clad around me, so I need to establish trust and confidence in the relationship."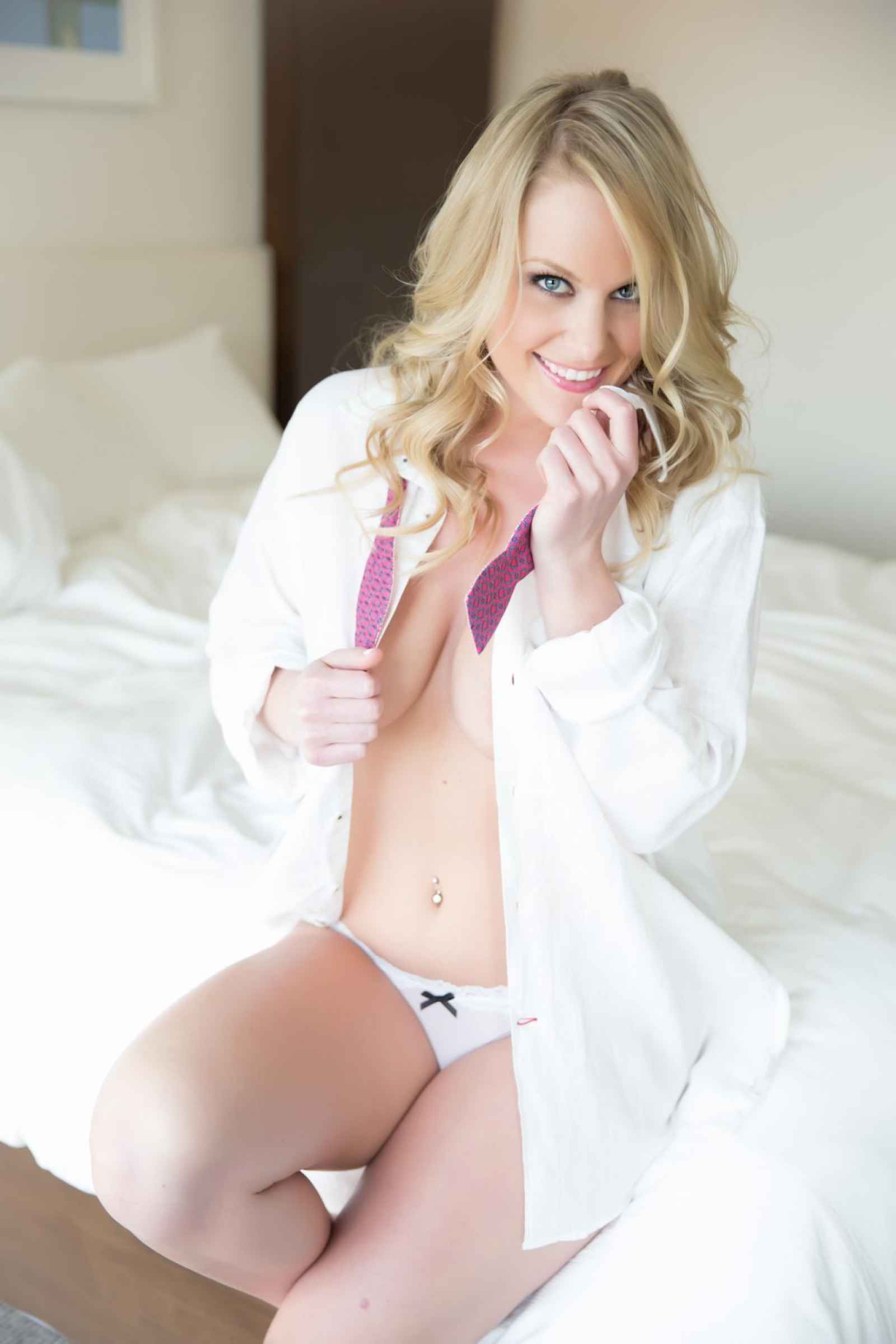 We understand there are many benefits to a boudoir session. Can you explain what these are?
"There are so many benefits to a boudoir shoot. I mean, the women come away with such a great experience that many are repeat customers. The shoot is meant to pamper them like a celebrity. They have their own personal makeup artist and hair stylist. There are snacks and music. Everything is catered to them. There's tons of laughter, too, so the shoots are intended to make them feel beautiful and appreciate themselves more, so they walk away feeling sexier and more empowered than ever. They are more confident in their own skin, and that's what matters."
Where do you feel the hesitation in booking a boudoir session comes from with women? Can you dispel some of the stereotypes surrounding this?
"There are so many, but the main ones I continually run into are: weight, no special someone, not sexy enough, can't pose and finances. I can dispel them all and more. But let's start with the weight issue. Please ladies, please just stop obsessing over your weight and look at what God made! Our bodies are always changing, and we have to accept and adapt to those changes, and the best way is to embrace your curves, the dimples and the folds of skin. Love yourself as you are now. You'd be surprised to know that my most confident clients were actually a little curvier, and they love their bodies and flaunted it. No one special...WHAT??? YOU are special, gift yourself an album of beautiful, intimate portraits that you can look back on one day and say, 'I LOOKED AMAZING!' If you take the time to get your hair done, nails, buy pretty clothes, etc., why not go a little further to treat yourself to a boudoir shoot? It can commemorate a special time in your life, too. Besides, selfies on your phone can't capture what I can! As far as the 'I'm not sexy enough' or 'I can't pose,' that's what I'm there for—to bring out your inner goddess and help you channel her throughout the session as well as once you leave the studio. You will walk taller and strut your stuff so much better when I'm done with you...LOL. Now the money thing. Yes, it's expensive. No, I'm not cheap, but do you want quality photos that will last a lifetime? My images are classy, timeless and tasteful, and I put in a lot of work to give my clients exactly what they want. I work out payment plans, and I can find a boudoir package that fits your budget...why buy a beater car when you can walk away with a Rolls, baby?!"
How do you help a woman to feel at ease? What is your personal approach during your sessions?
"This is why I put so much time into meeting and talking to my clients beforehand—to get a good sense of who they are, what they'd like to do and not do, what they're self-conscious about. I need to know them well enough to know how to direct them, too. You can't treat all your clients the same. You have to handle with care. But once I get to know them and they are comfortable with me, then it's smooth sailing from there. We laugh, we dance a little and sometimes even tell dirty jokes during the shoot to get some amazing laughs and smiles on camera."
When it comes to what to wear, what are the options besides lingerie or sexy attire?
"Well, it's all a matter of what you want to flaunt, and I can help you hone in on that feature. If cleavage is what you want to draw attention to, then a balconette bra with padding is great. If your booty game is on point, then a cheeky panty accentuates that feature. If it's sexy, long or muscular legs, then perhaps a sheer stocking and garter (and nothing else, winky face). But I will be there every step of the way to gently guide you. If you don't even want to wear lingerie, well there's always an oversized sweater or the classic white sheets theme, too. There's a look for everyone, and I can accommodate them. The point of the shoot isn't to make it cookie-cutter, but to make it customized to each person."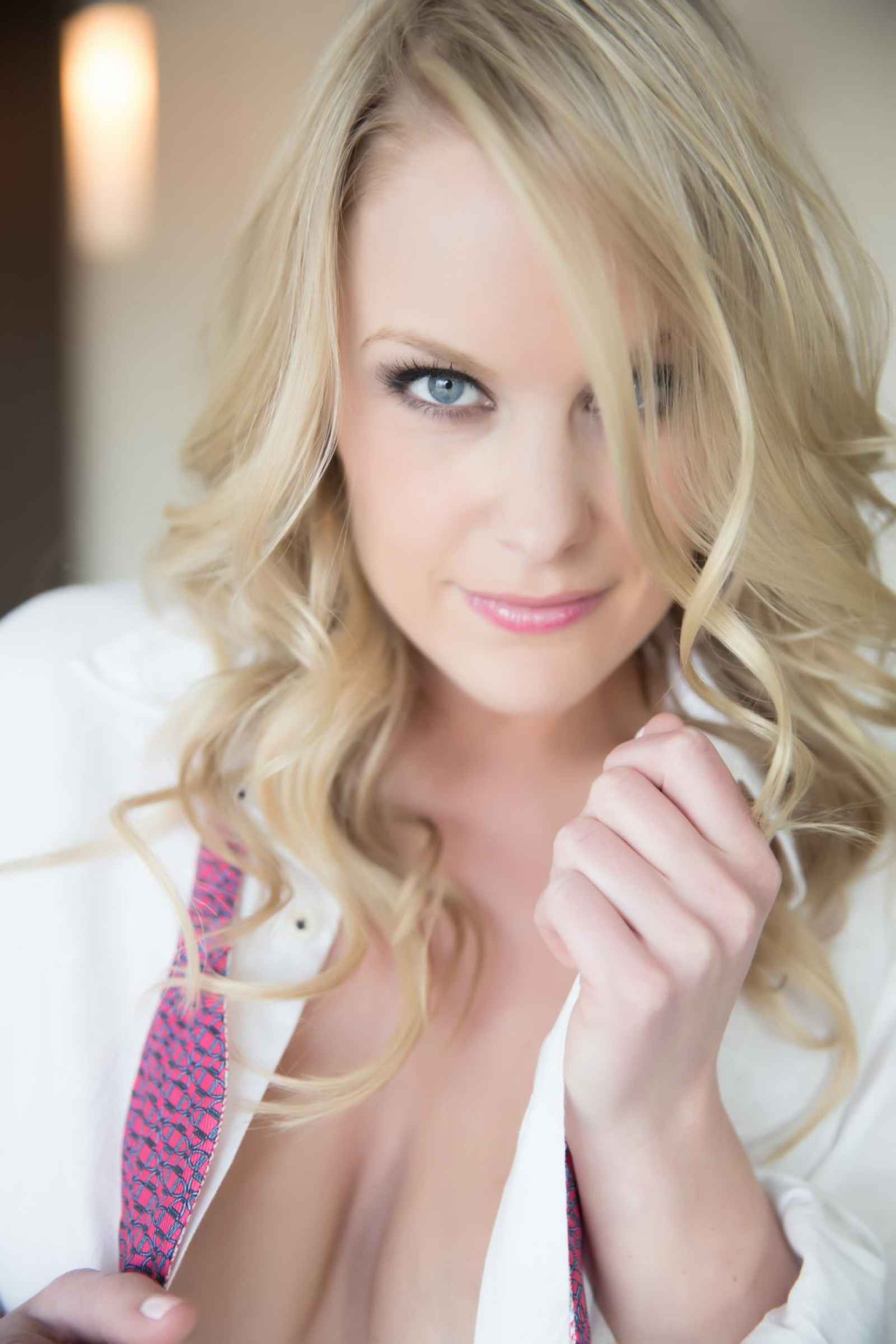 If you could tell a bride considering a boudoir session one thing, what would that be?
"Just imagine the look on his face!"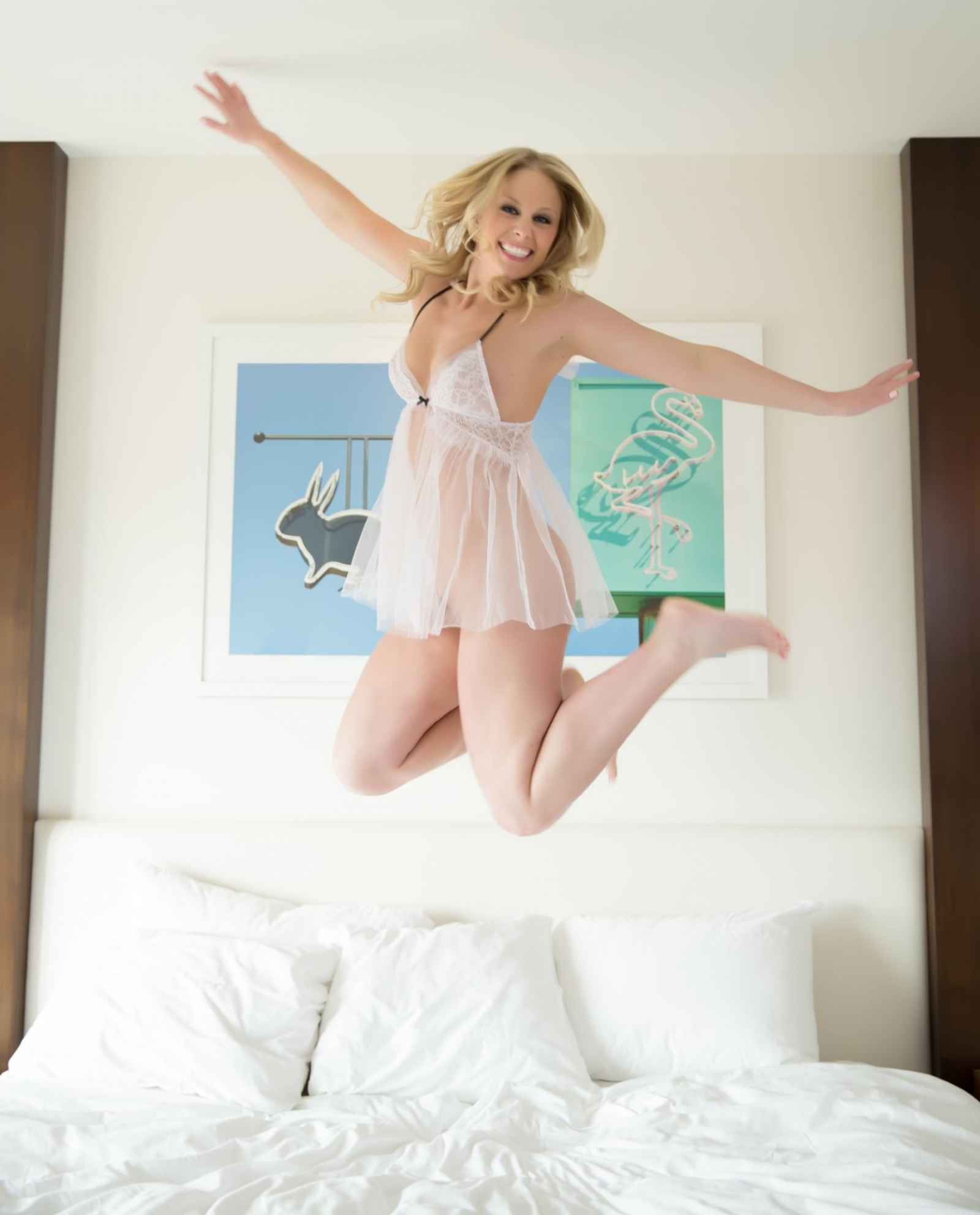 About the Photographer // Livia Villanueva, Less is More Boudoir
Livia Villanueva of Less is More Boudoir was born in New York City to Dominican parents. Eventually, she ended up living in the Dominican Republic with her grandparents and moving back and forth between both households. She clearly remembers her first camera, a Kodak 110, and capturing pictures of her Barbies. After moving to the Dominican Republic to attend a university, she transferred to USF in St. Petersburg, Florida where she finished her degree. Calling Dallas, Texas home for a couple years, she now lives in Bloomington, Indiana where she has resided for 20 years. As a mom of two wonderful children, she has enjoyed capturing all of their special moments growing up and credits the motivation behind her photography to them.
are you a bride-to-be?
We'd love to plan with you on weddingday-online.com. Let's get started!
 
are you a wedding extraordinaire?
Join WeddingDay Magazine in inspiring brides by partnering with us! See how here.