Sandy beaches, romantic sunsets, shopping, art and wine - have a destination wedding close to home in St. Joe Michigan. Get to know this one-of-a-kind Midwest town and you'll find yourself falling in love.
Where else could you find sandy beaches, jaw-dropping sunsets, beautiful inns and hotels, historic lighthouses, small, locally-owned shops, a Jack Nicklaus golf course, art galleries and restaurants - and all within walking distance? Just a hint: it is not the Caribbean or Mexico. Or even California or Florida.
It's in the Midwest and it's in Michigan – St. Joseph, Michigan to be more exact. Several years ago, it was called the "most romantic city in Michigan" and that name has stuck. It just oozes romance and is the perfect setting for a destination wedding,
People describe the place like a poem or a work of art . Just listen to Vicki Dunlop of the Southwestern Michigan Tourist Council: "The small-town streets are adorned with vibrant flowers overflowing their large planters. Storefronts' colorful awnings and banners dance in the breezes of Lake Michigan, while its blue waters anchor the bluff and mainland to the shore."
We've put together a guide of just a few of the talented, creative vendors who will take your blank canvas and transform it into a one-of-a-kind piece of art that is your dream wedding at the lake.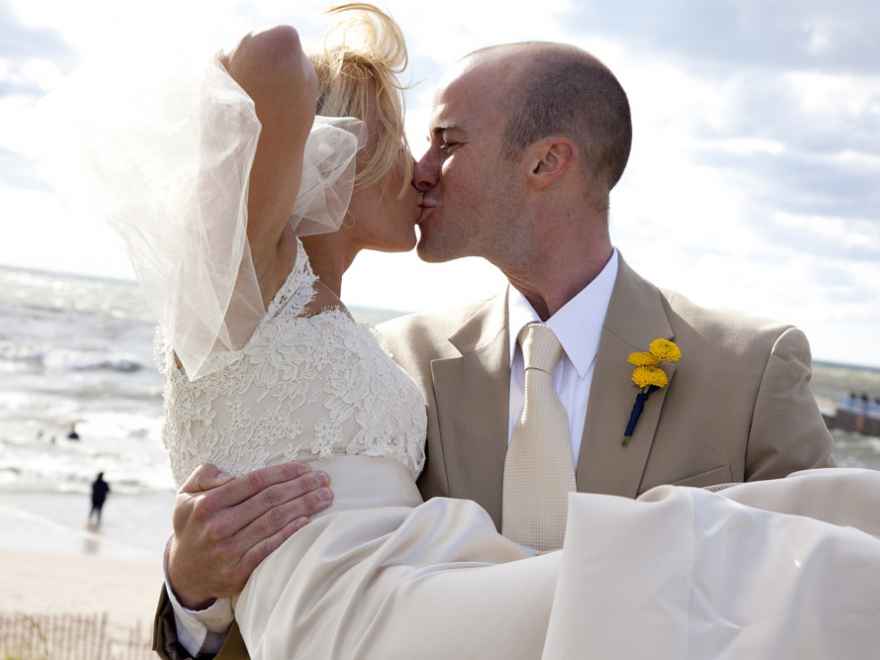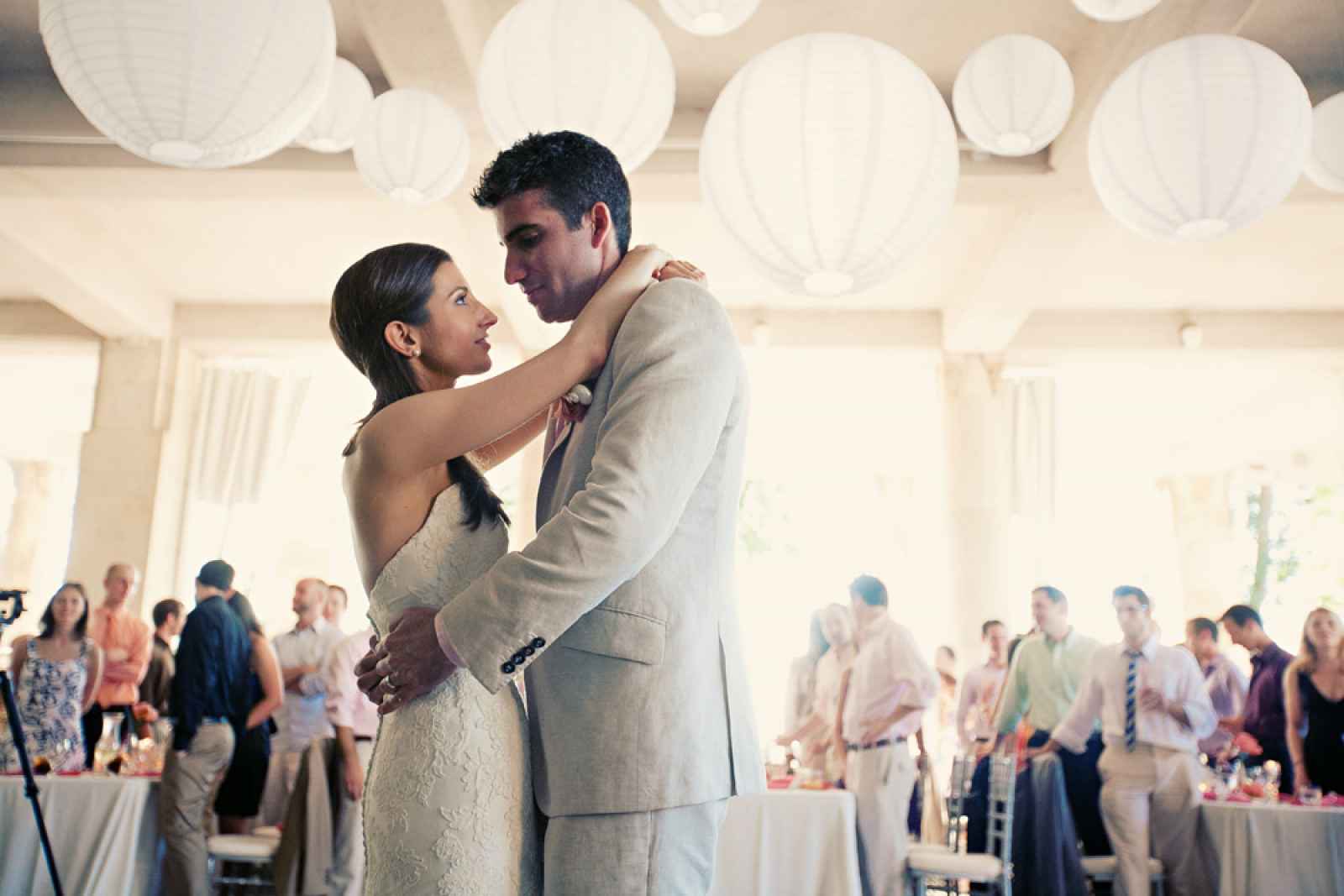 PHOTOGRAPHY
Jennifer Mayo Studios
1101 Broad St., St. Joseph MI
Jennifer Mayo and St. Joe weddings just go together. She lives there and knows every beach and bridal venue.  A graduate of the University of Notre Dame, she is trained as a graphic artist and photographer and is passionate about capturing the little moments that will make your wedding day your own. While she is a St. Joe specialist, she also travels to Chicago, South Bend, Grand Rapids, Kalamazoo and Detroit as a wedding photographer.
www.jmstudios.com
Meister-Witkowski Photography
5684 St. Joseph Ave., Stevensville MI  
Photographer Amie Witkowski has been taking pictures since she was 14 years old.  She's even written a book :"How to Be A Beautiful Bride: The Ultimate Guide on Creating Your Own Polished Wedding Image," with  tips on makeup, photography, poise and posture. With more than 500 weddings under her belt, she knows what she's talking about! 
www.meisterphotocom
Stone Studios
2249 W. John Beers Rd., Stevensville MI
Rick Stone might be the only wedding photographer who also rides motorcycles. While not the traditional photographer, he has been creating authentic images for 33 years and one time did 32 weddings in one year! He describes himself as a laid-back biker who likes to capture the personality of the couple as opposed to the heavy production of images following the wedding.  He said he values the sanctity of the day versus the production of a piece of art. He uses humor to relax the bride and groom during what can be a stressful life event.
www.rickstonestudios.com
Ben Pancoast Photography
617 Cliff St.,  St. Joseph MI
Trained as a photojournalist, Ben Pancoast is an award-winning photographer shooting primarily weddings and portraits. Some things to know about Ben: his first job was a freelance photojournalist at the Herald Palladium in St. Joe, so he knows the town well. He said he always tries to finish each wedding day with a fun, creative shot. He uses the latest camera gear, which he said gives him a technical edge.  You won't ever see him stressing out on a wedding day and while he would never wish for rain, he loves to shoot in crazy weather because the photos are so dramatic.
www.benpancoast.com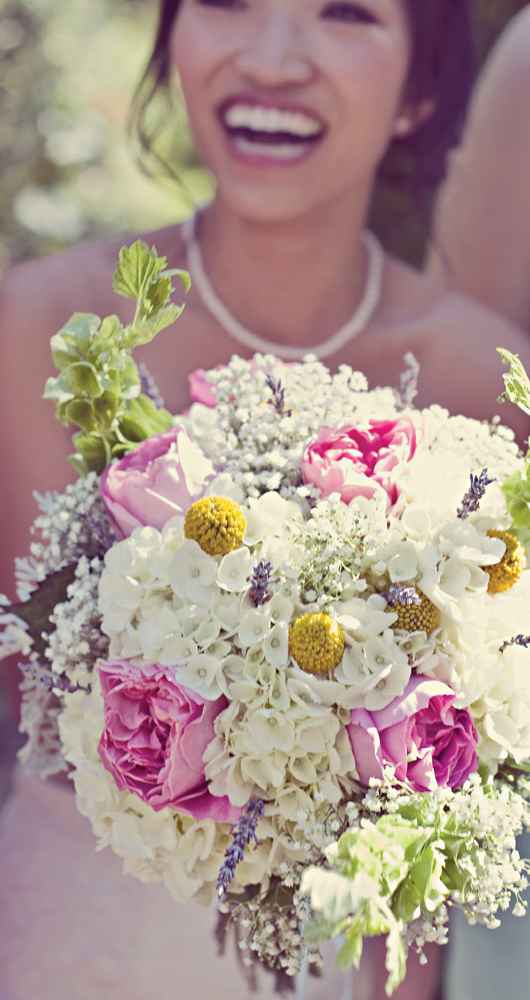 FLORAL
Bloomies Flower Studio 
516 Broad St., St. Joseph MI
This family-owned and operated business in downtown St. Joseph will design your floral arrangements – from the smallest arrangement to the largest most lavish centerpiece based on your particular vision for the day.  Bloomies brings brilliant colors and fresh florals to the big day. 
www.bloomiesflowerstudio.com
Crystal Springs Florist
1475 Pipestone Rd., Benton Harbor MI
Crystal Springs is a southwest Michigan institution. Started in 1947 by two German brothers, this well-known and well-respected florist will create imaginative, colorful arrangements to reflect your personality and your wedding palette. Free consultations are available. Brides appreciate the designers at Crystal Springs not only for their expertise, but because the business does it all:  bouquets, boutonnieres, ferns, centerpieces, or corsages (just to name a few floral possibilities). 
www.crystalspringslflorist.com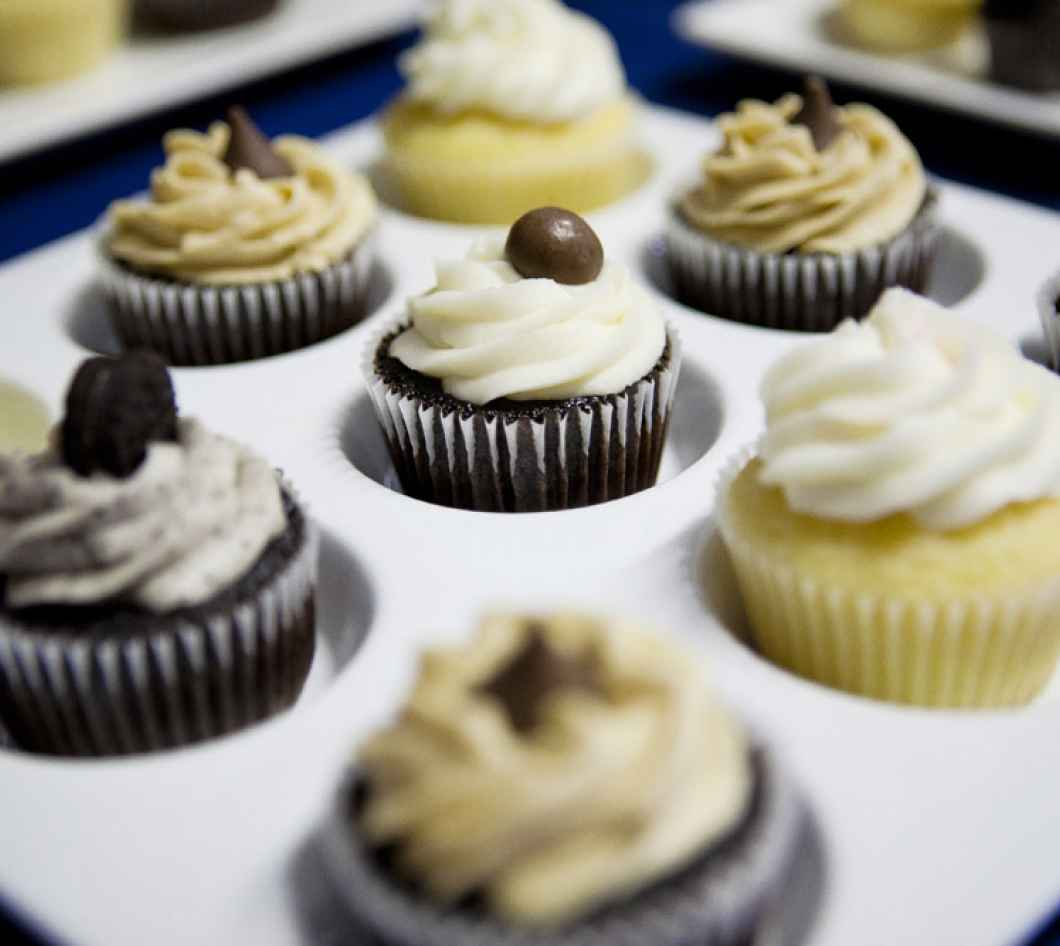 FOOD
Mimi's Cupcakes
St. Joseph MI
Two sisters, Liz Algyre and Emily Halsey, started making delicious cupcakes based on their mom's butter cream frosting recipe. The two even operate a food truck in downtown St. Joe.  The business was named after their mother, who is called "Mimi" by the grandchildren. The mini and regular size gourmet cupcakes are adorable and tasty, adding a delectable detail to a wedding reception. Flavors include: Orange Crush (complete with a little straw), The Tuxedo, Catch Me if You Can, Pretty in Pink and Monkey Business. 
www.mimis-cupcake.com
Classic Catering & Events 
9797 Red Arrow Hwy., Bridgman MI
The team at Classic Catering wants to be known for being a "one-stop shop" for the out of town bride. Weddings today can be complicated and Wedding Coordinator Cherie Heward said they strive to provide everything from silverware to executive washrooms. And they want the food to be much more than "beef of chicken." Chef  Jason Hayes, will create not only the ideal menu, but also will serve it in a way that suits the style of the couple – from family style, food stations, tableside or buffet. Classic Catering offers extensive pre-wedding tastings that one bride said was "so elaborate it was more than we even could try." Chef Hayes is on hand to answer any questions about food preparation, food allergies, vegetarian options or ingredients. 
www.Classiccateringevents.com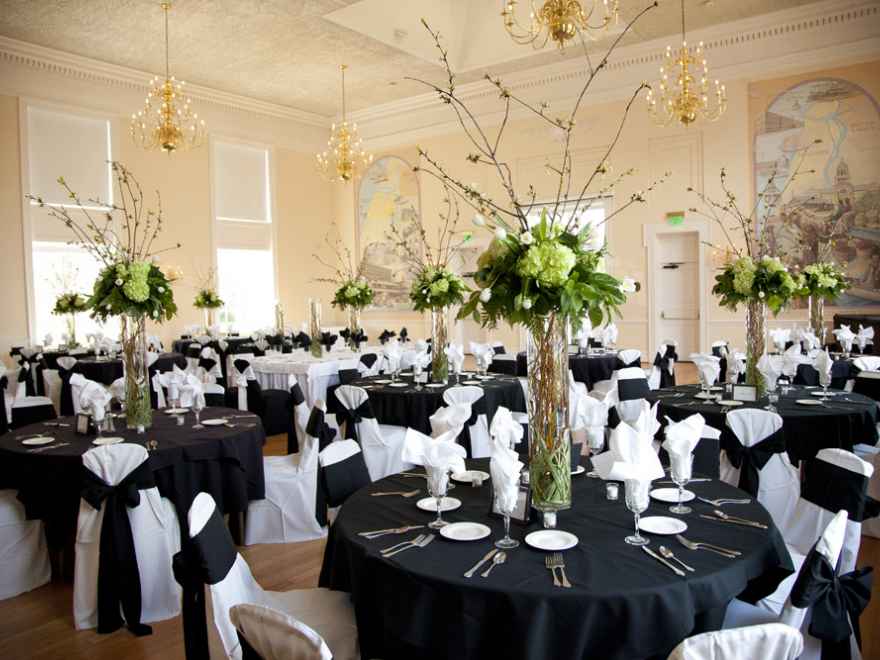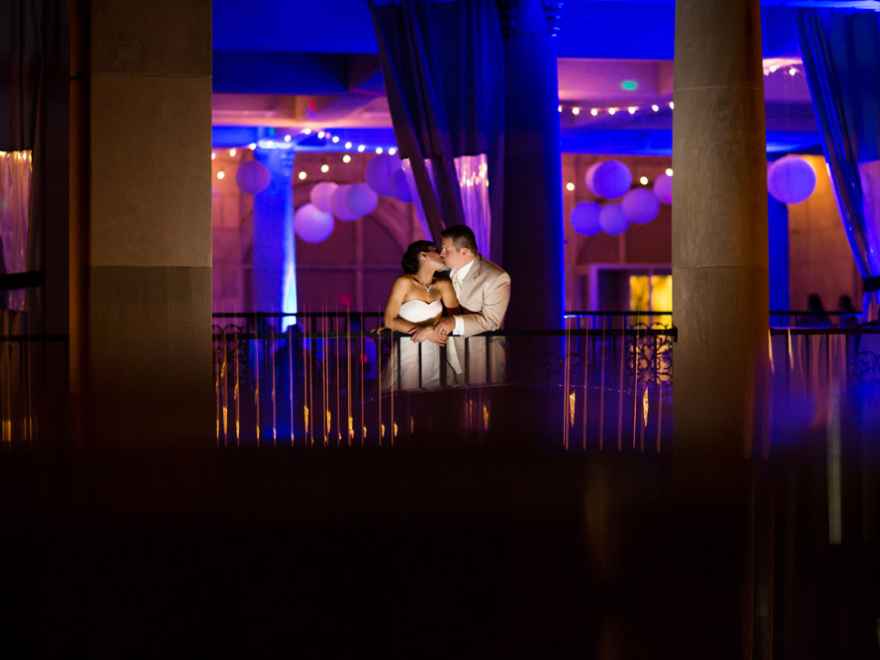 RESOURCES
St. Joseph Today
421 State St., St. Joseph MI
St. Joe today is a great resource for all things bridal in St. Joe. This non-profit tourism hub will direct you to the best local shopping, hotels, inns, restaurants, golf courses, beaches, art galleries, wineries, and upcoming events. You could call these folks St. Joe "experts." Brian Smith, executive director,  said he loves all the transportation options  available in St. Joe – from a motorized trolley to a golf cart limo to a horse-drawn trolley to a surrey bike.
SW Michigan Tourist Council
2300 Pipestone Rd., Benton Harbor MI 
Victoria Dunlop has worked with brides in Southwestern Michigan for the past 15 years. She said the growth in inquiries from brides has grown as long as a wedding veil train! The tourist council provides information about photography, venues, salons, caterers, etc. She said she has prepared a "Beach Wedding Sheet" to help brides understand the details of a beach wedding – from the sand in the shoes to the fact that Great Aunt Elizabeth might be a little unsteady walking on the beach.  Lake Michigan weddings remain popular due to the built-in romance of the location.
www.swmichigan.org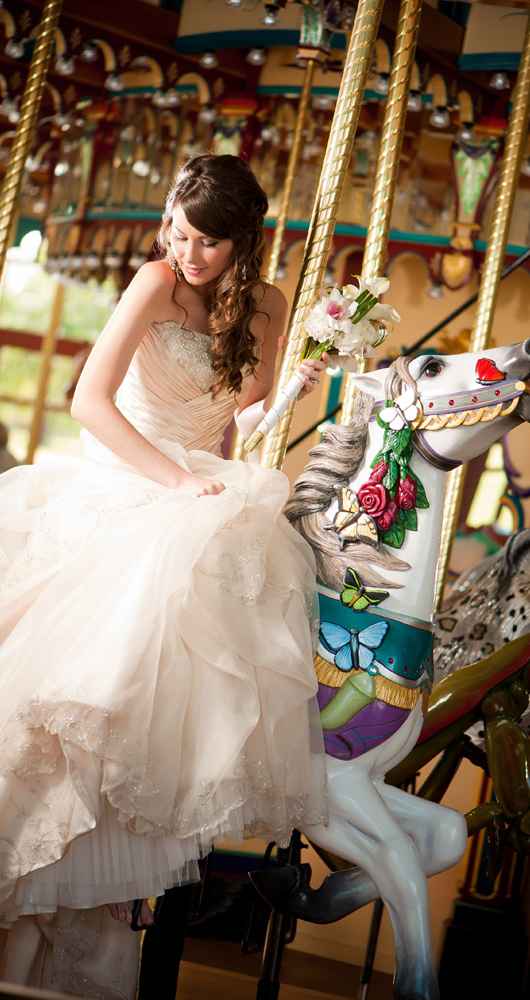 VENUES
The Heritage Museum and Cultural Center at the Priscilla U. Byrns Center
601 N. Main St., St. Joseph MI 
If you're looking for historical charm in an elegant setting, Shepard Hall at The Heritage Center would be the perfect spot for your big day. Shepard Hall, located on Main Street in St. Joe, holds up to 250 guests and features hardwood floors, high ceilings, a second-floor balcony, a grand piano, historical murals and scenic windows. A smaller parlor decorated with a fireplace, chandeliers and antiques, is perfect for the rehearsal dinner of less than 25. The beautiful Founders Garden is a lovely backdrop for photographs or a beautiful location for dancing. 
www.theheritagemcc.org
Harbor Shores
201 Graham Ave., Benton Harbor MI
Golfers should head to the new Harbor Shores Golf Course, which is a Jack Nicklaus Signature Design Golf Course, for a gorgeous setting for a rehearsal dinner or wedding reception.  Harbor Shores can accommodate more than 200 guests at its Outdoor Pavilion. This romantic, sophisticated venue features award-winning cuisine and amenities. And the golf isn't bad either.
www.harborshoreslife.com
The Veranda at the Whitcomb
509 Ship St., St. Joseph MI
The Veranda offers the feel of an outdoor wedding with protection from unexpected weather. Located on the bluff with amazing views of the lake, the Veranda is also situated in the heart of downtown St. Joe. It is within walking distance of local churches, beaches, hotels and the Shadowland Pavilion and Bandshell. Catering is provided by CK Catering.  The Veranda also coordinates Sunset Coast Trolley Company (www.sunsetcoasttrolley.com), which offers a "party on wheels" for wedding parties and guests. No worries about getting lost, running late or finding parking. You can celebrate safely and in style.
www.verandaweddings.com
The Boulevard Inn & Bistro
521 Lake Street, St. Joseph MI
What could be more romantic and classy than an intimate wedding at an inn overlooking Lake Michigan? The Boulevard Inn & Bistro has a team of experts who can manage seven weddings in one weekend! Anne Vonk, who has planned weddings since 1990, advises brides to be as prepared as possible and do as much as possible ahead of time, including assembling centerpieces, unwrapping candles, etc. (if you are a DIY bride).  But once the day arrives, she hopes brides relax and enjoy the day. Leave it to the professionals to handle the unexpected events that are bound to crop up (rain for example). The quaint inn is within walking distance of the beach, local shops and restaurants.  Receptions of up to 75 people can be planned in the library and lobby. The business also plans weddings at the Berrien Hills Golf Club in Benton Harbor. 
www.theboulevardinncom
Shadowland on Silver Beach
333 Broad St., St. Joseph MI 
Just steps from the Lake Michigan bluff, this elegant ballroom accommodates 50-300 wedding guests and offers a backdrop of gorgeous sunsets, a lighthouse, and the picturesque downtown. The modern facility has a simple design to allow a décor that fits your style. It is available year-round for weddings and has a full-service in-house catering service. The Silver Beach Carousel is next door with 1,000 lights and 48 hand-carved figures. Don't miss out on wedding pictures atop a beautifully-painted zebra or giraffe. Not everyone will have that in the wedding album!
www.shadowlandonsilverbeach.com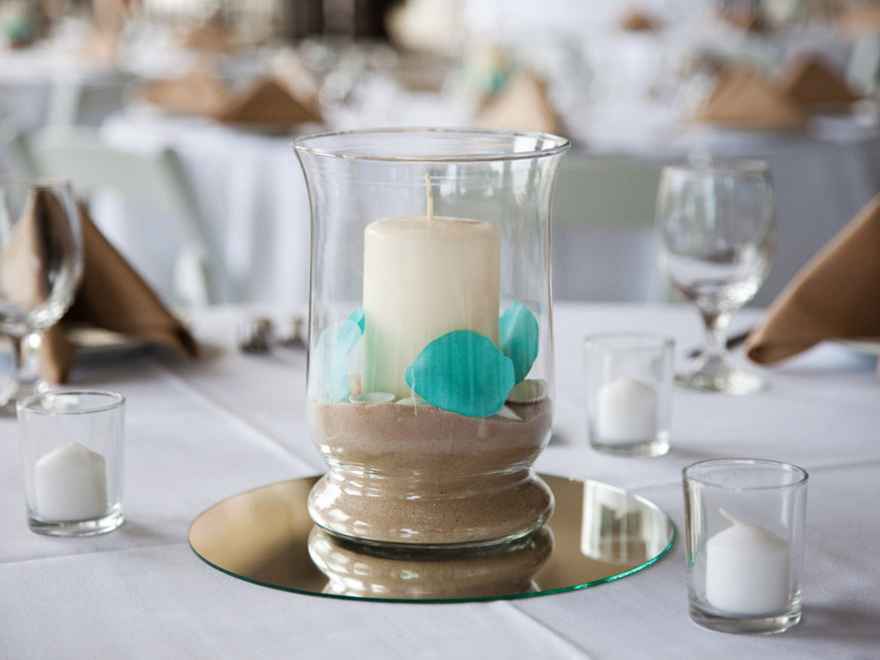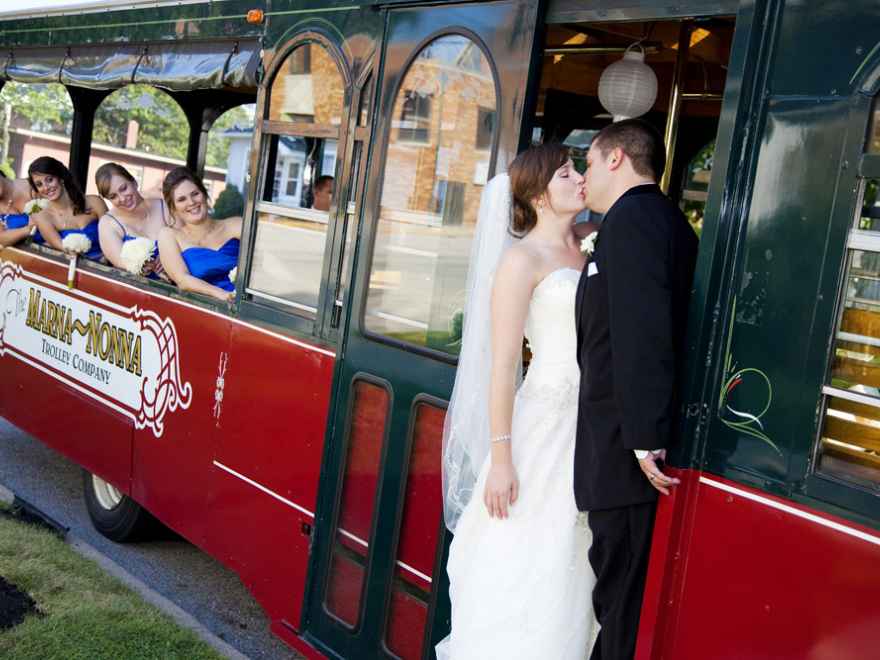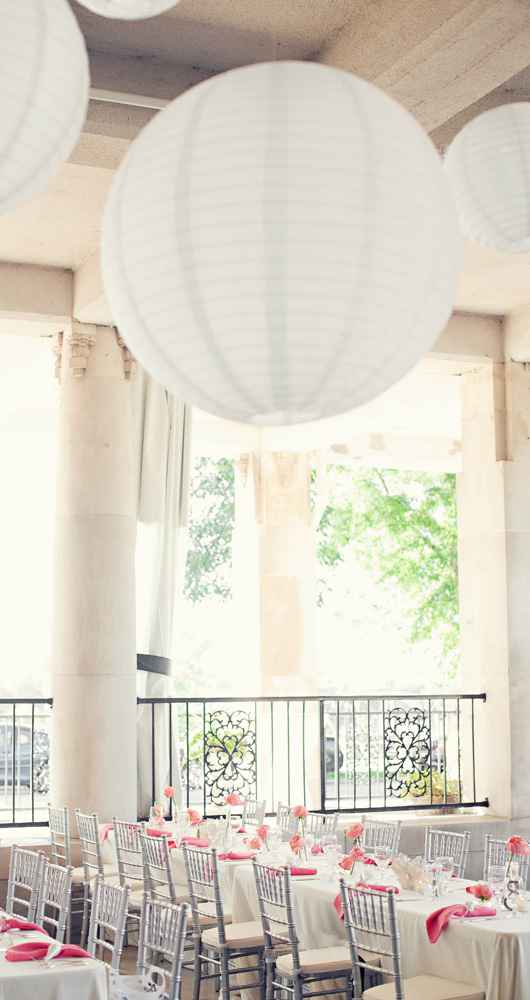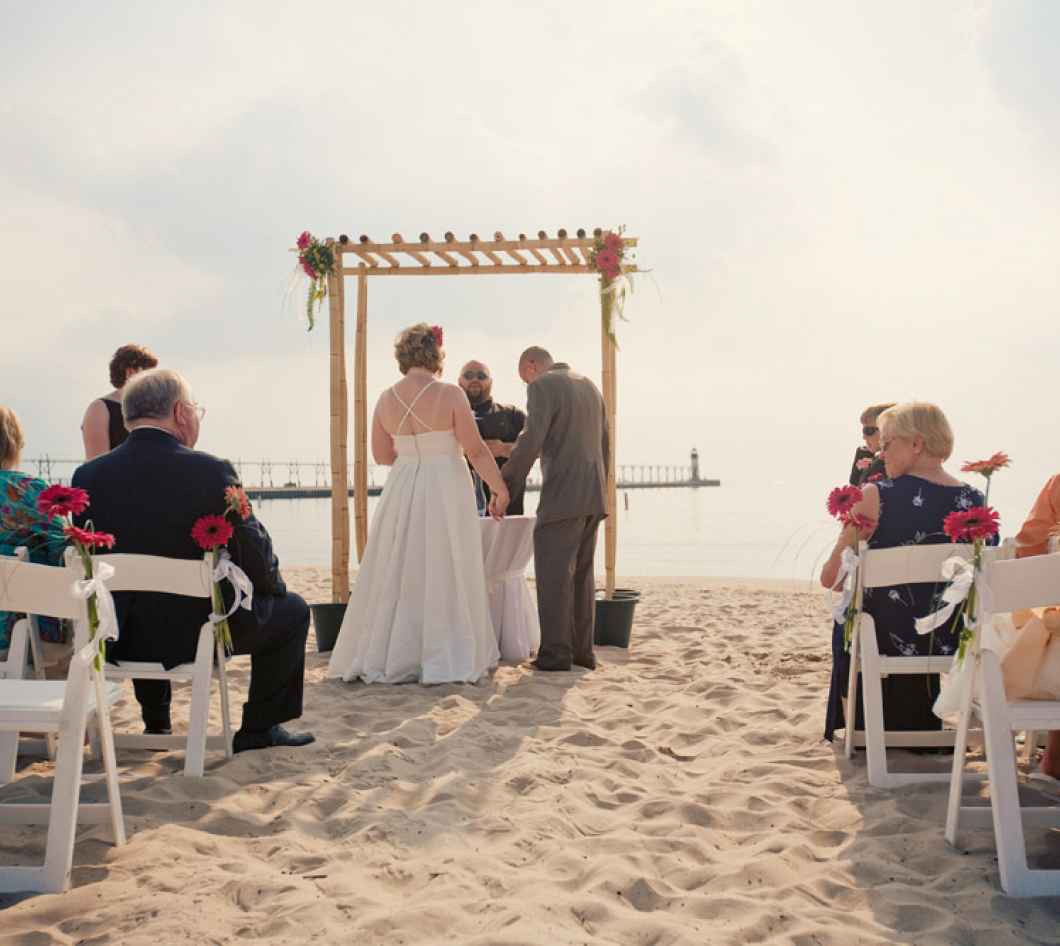 SERVICES
Dowagiac Area Credit Union
473 E. Division St., Dowagiac MI
Weddings and financial planning go hand in hand. The Dowagiac Area Credit Union will work with couples to put together just such a plan. Staff members also can assist you with insurance needs, investment advice, buying a home, setting up a Christmas club, travel plans or tips for making your new home eco-friendly. The member-owned non-profit financial institution became a credit union in 1978. 
www.dafcu.net
Revá Salon 
2036 Washington Ave., St. Joseph MI
Kristi and John Sandman opened the salon about two years ago with 20+ staff members and have become experts in doing on-site hair and makeup for brides and wedding parties. Kristi said it takes a lot of planning and preparation to coordinate these services, especially if there are a large number of bridesmaids. She said the on-site coordinator will remember the extra extension cords and mirrors and make sure there are enough outlets for everyone to get personal attention. She advised brides to call the salon well in advance as weekend weddings book up quickly. 
www.revasalon.com
Alexa Claire Boutique & Tux Shop
2811 Niles Ave., St. Joseph MI
This family-owned shop has been in existence since 1972 and offers tuxes, bridesmaid dresses and special occasion dresses. The shop focuses on coordinating colors for tux wear. Some of the designers carried at Alexa Clare include Calvin Klein, Ralph Lauren, Dessy, After Six and Alfred Sung. This shop prides itself on offering personal service rather than the mass-produced approach.
www.alexaclare.com
Small Town Wedding
PO Box 22, Bridgman MI
If you want to know how to expertly drape fabric or come up with a unique backdrop, Cheri Heward is your person! She recently became certified in those areas and will work miracles at a reception venue. She also offers an emergency wedding kit for brides for the day of the big event. The kit includes super glue, a sewing kit, breath mints, Kleenex, hair spray, comb, a stain stick and bobby pins (among other items). You never know what can happen, so she tries to include items the bride may not anticipate needing. She works wonders at Classic Catering and started her own business - Small Town Wedding – and has been concentrating on coordinating day of the wedding events for out of town brides
www.smalltownwedding.com
Stella Event Design
314 State St., Ste. 1A, St. Joseph MI
Jessica Pennington has a love affair with St. Joe and it shows. She has planned more than 70 weddings along the Lake Michigan Shore since opening her wedding planning business in 2007. She will help the bride find that perfect shade of robin's egg blue for the napkins or figure out a way to incorporate Grandma's cake topper on a modern cake.  Whether a romantic vineyard, a lakefront pavilion, a country mansion or a shabby, chic barn is your style, Jessica has a reputation for making dreams a reality.
A GUIDE TO LOCAL SHOPPING
St. Joseph is a quaint little beach town, perfect for much more than weddings! You and your guests will feel like you're on a vacation. Take some time to get to know the town, and you might just find the perfect gifts for your bridesmaids, some cute outfits for your honeymoon, or some chocolates to share at your reception. Here are some of WeddingDay's favorites stops:
APPAREL & GIFTS
Moxie's Boutique
moxiesboutique.com
DK Boutique
269-983-7313
Eve
269-983-4372
ART
Chartreuse
A Local Art Co-Op
chartreuseartgallery.com
Gallery on the Alley
galleryonthealley.com
Form
269-982-7025
GOURMET FOOD
Kilwin's of St. Joseph
kilwins.com/StJoseph
Helen's Health Hut
helenshealthhut.com
Michigan Travels Gourmet Specialties
michigangourmettravels.com
A GUIDE TO AREA WINERIES
The area is called the "Napa Valley of the Midwest." Wineries are plentiful in the St. Joe area, making a beautiful backdrop for a destination wedding, a rehearsal dinner or a beautiful side trip for your guests. Make arrangements in advance for your bridal party to take a wine tour! If you don't have a way to incorporate a winery into your wedding weekend, be sure to choose from some of the finest selections of locally produced wine to celebrate your day. Some nearby wineries include: 
Contessa Wine Cellars
Coloma, MI
contessawinecellars.com
Domaine Berrien Cellars
Berrien Springs, MI
domaineberrien.com
Fenn Valley Vineyards & Wine Cellar
Fennville, MI
fennvalley.com
Founders Wine Cellar
Baroda, MI
founderswinecellar.com
Free Run Cellars
Berrien Springs, MI
freeruncellars.com
Gravity
Baroda, MI
gravitywine.com
Hickory Creek Winery
Buchanan, MI
hickorycreekwinery.com
Karma Vista Vineyards & Winery
Coloma, MI
karmavista.com
Lemon Creek Winery
Berrien Springs, MI
lemoncreekwinery.com
Round Barn Winery
Baroda, MI
roundbarnwinery.com
Round Barn Tasting Room & Free Run Tasting Room
Union Pier, MI
roundbarnwinery.com
Tabor Hill Winery & Restaurant
Buchanan, MI
taborhill.com
Tabor Hill Wine & Art Gallery
Benton Harbor, MI
taborhill.com
Tabor Hill Champagne Cellar
Bridgman, MI
taborhill.com