"I want to thank Emily from the bottom of my heart. She helped during our wedding planning journey and made these stressful months more enjoyable and tolerable with her creativity and organization skills. I could not be more pleased with the outcome of our photos! Thanks to Emily AND Jim's natural talent and exceptional communication skills, they captured the day beautifully!"
- Brittney Wilcher, Bride

Every day brides are searching for the perfect photographer for their engagement photos and wedding day. They want someone that they not only trust with capturing this once-in-a-lifetime event, but also someone who they can trust to capture and witness all those little, sentimental moments throughout. Finding the right wedding photographer is crucial for every bride, so we wanted to introduce one of this region's exceptional photographers—Emily Hary Photography. 
 
Read on to hear more from Emily, herself and learn about what makes Emily Hary Photography the perfect engagement and wedding photographer! 
 


Please tell us a little more about yourself.
"Hi! I'm Emily Hary. I'm a portrait and wedding photographer based in Elkhart, Indiana. My husband Jim is my second shooter for weddings, and it's the best thing! While the majority of my work is weddings and engagements, I also photograph couples, seniors, families, and more. I love people and want to serve them by using my God-given gifts and talents. For me, that means giving you a great photo experience, where we actually have fun, laugh, and see/do something new! I'm all about exploring the outdoors. Sometimes that means local parks here in Indiana or sometimes it's traveling out of the Midwest to beautiful landscapes. I am available for worldwide travel! On a typical work day, you can find me doing the less glamorous photographer tasks such as: editing, answering emails, coordinating shoots, researching locations, etc. Preparation, logistics and organization are my jam. The icing on the cake is getting to be in nature and photographing people. I love every minute of it!"
What sets you apart from other photographers? Why should brides choose you? 
"I think one thing that sets us apart from others is that we are a husband-wife duo. You get two young, married photographers who are best friends. We have been in your shoes before, so we can easily relate. You can read more about us on our website. What also sets us apart from so many others, is that I limit the number of weddings we do per year. I do my best work when I'm not overloaded and stressed about what's coming up. Quality over quantity. All of our wedding packages come with full wedding day coverage, meaning Jim and I will be there when you need us, from the getting ready process until the last reception event is complete. Another game changer is that I avoid stiff poses. I always keep my clients moving and interacting with each other. That's when you get the authentic and unposed images we all love. I want to be a resource to brides (whether you've booked me or not!). I have a master's degree in social work, and it's how I'm wired. If you need wedding venue ideas, I have a map with hundreds of naturally-lit and unique venues, hand-picked by me. I want to help brides craft their wedding day timeline so they can have the most amazing photos possible! Time is so precious on a wedding day. Brides and grooms should choose us because our fun-loving personalities, detail-oriented nature, creative eyes, and genuine passion for photographing people in love!"
 

What do you love most about working with brides and grooms?
"Working with brides and grooms gives me so much joy. I love hearing about how they met and their journey to marriage. It's crazy to think about how we end up together, too. There are so many photographers out there and somehow, we find each other. The initial email is sometimes just the beginning. Most are friends to this day. I get the coolest brides and grooms! They are always game to do the adventurous (and sometimes weird) stuff I ask them to do for photos. It's such an honor for them to give me a VIP pass to one of the most important days of their lives. I still cannot get over that this is my job."

What inspires you as a photographer? 
"Nature is always my number one inspiration. God's creation is jaw-dropping. From a huge canyon in the Southwest, to a simple dew-covered flower here in Indiana, everything has beauty! When you add two people in love to the mix, it's magical. I always find myself thinking in photos. When driving, I'm constantly making notes in my head about how this or that light/scene would make a good photo."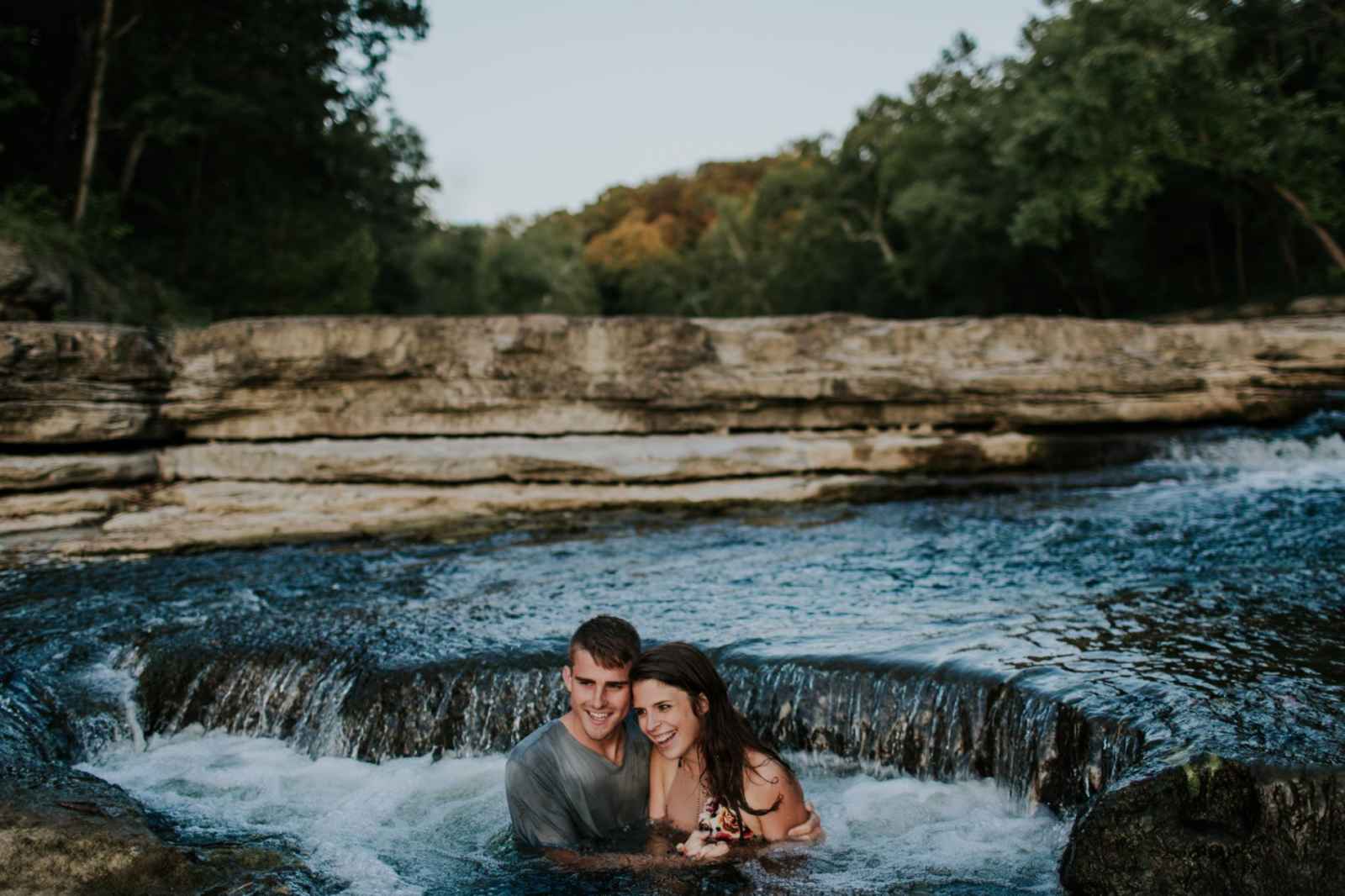 Why did you want to be a wedding photographer?
"I never woke up one day and said 'I want to be a wedding photographer.' It was sort of a sneaky, winding thing. It seems so right now that I look back at my life's experiences that led me here. I had a camera in my hand at a young age. My family and I traveled a lot, seeing the beauty of America. I wanted to preserve the things I saw and felt. As I upgraded cameras over time and casually took photos here and there, I had requests for portraits. In college at Indiana Wesleyan University, I met Jim, who also loved photography and nature. Eventually we shot our first wedding together in 2011 and have been hooked ever since. Every wedding is different and highlights the unique and beautiful aspects of the couple in it! We just want to love and serve people the best we can. If that means photographing weddings and special moments, then game on!"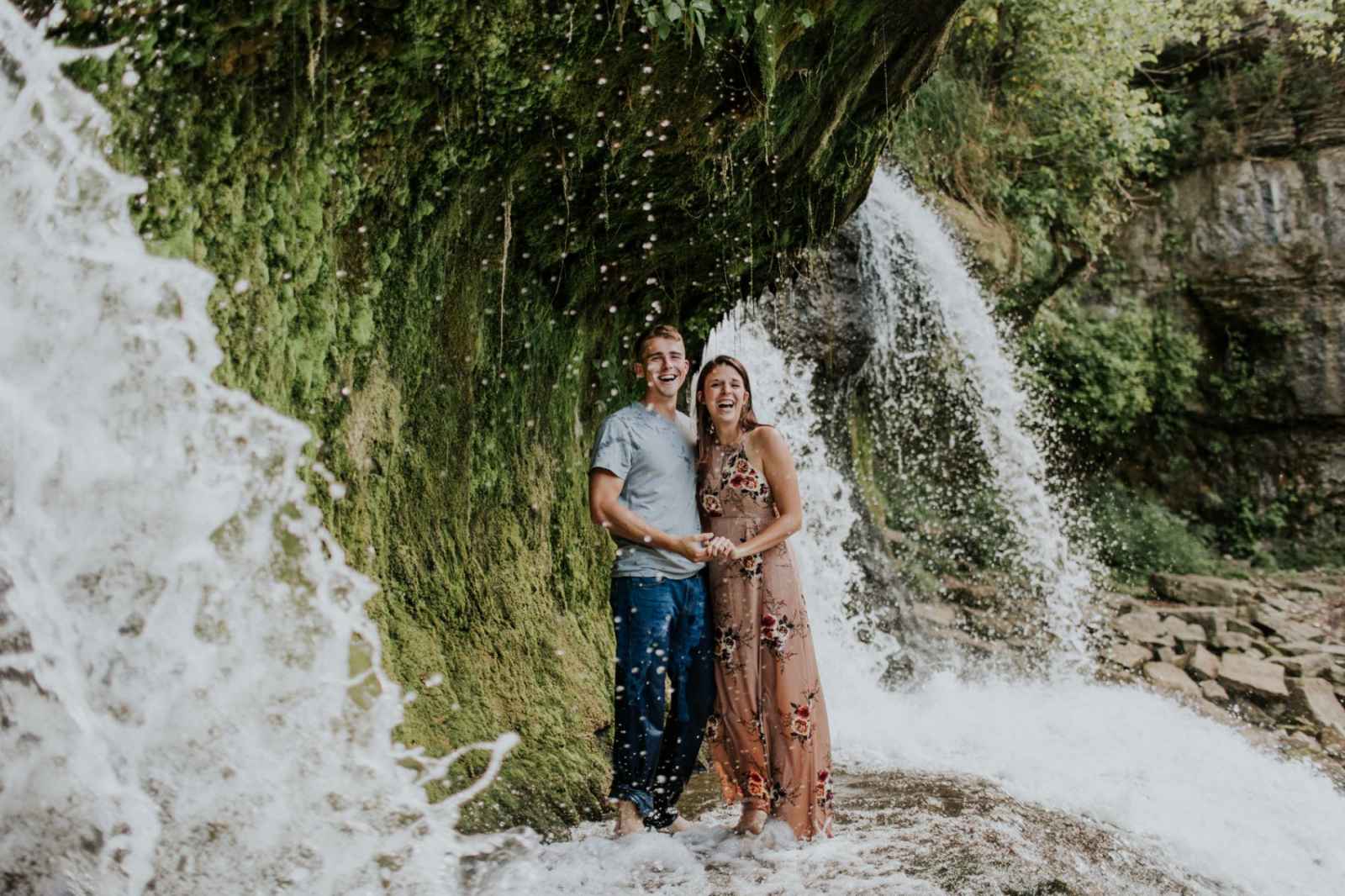 are you a bride-to-be?
We'd love to plan with you on weddingday-online.com. Let's get started!
 
are you a wedding extraordinaire?
Join WeddingDay Magazine in inspiring brides by partnering with us! See how here.
Blog Sponsored By
Related Blogs