"I absolutely love this location! My maid of honor had my bridal shower here for me and it was such a beautiful space. There is so much charm to the building with great details. From hardwood floors to light fixtures and crown molding, no detail was missed. Highly recommended!" 
-Emily, Bride. 
 
Fifty5 at The Grand LV is a new, modern wedding venue in Niles, Michigan. This space is perfect for brides looking for an urban vibe that still has that industrial, rustic charm. Fifty5 at The Grand LV offers the space and atmosphere desired for any type of wedding and the individualized attention that every couple is seeking. This newly renovated space is proven to be the essential spot for a trendy wedding! 
 
Read on to hear from the owner, Melanie Kennedy!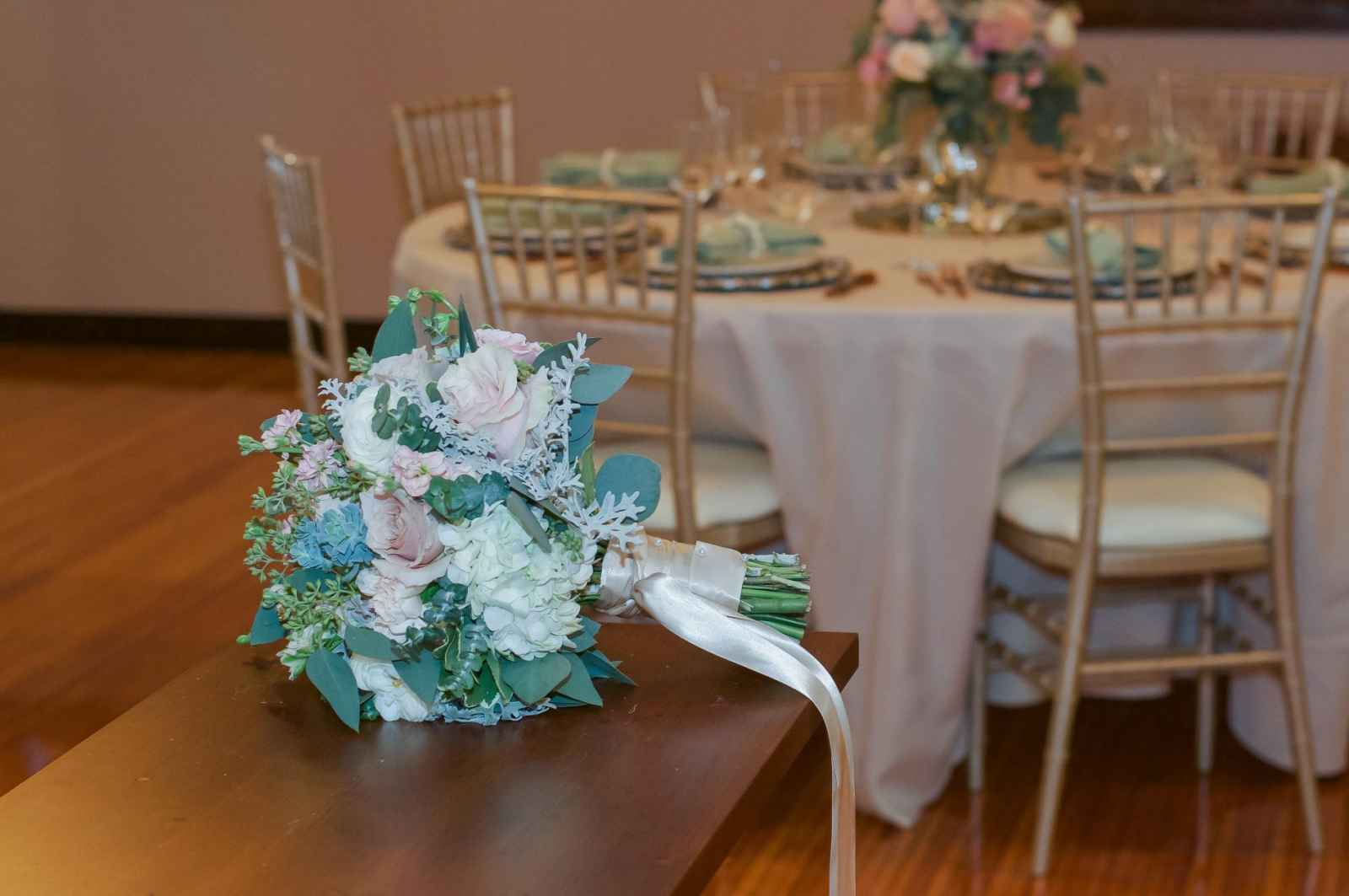 Please tell us a little more about your business. 
"Our venue is 100% family-owned and -operated! My husband and I took a leap of faith back in April and purchased this historic building that was originally an Elks Temple. It had been vacant for several years and was in MUCH need of some TLC! We were able to see past the debris and dust and see the building for what it really is.. a GEM, a diamond in the rough! I have personally selected and designed the interior space and my husband has done all of the work himself with a little bit of help from friends and family. It is very important to us to keep as much of the building's history as possible while giving it a new, updated look. It was apparent to us almost immediately that an event venue was needed in Niles more than we knew!" 
Where do you find passion in your business?
"We discovered during renovations that my parents had their wedding reception in the lower level of the building in 1974. They past away just six months apart in 2008. This discovery made the project and future of the building much more personal to us. We named the building in their memory, The Grand LV, for Lennie and Vickie. The lower level space, Fifty5, comes from the roman numeral LV which translates to 55."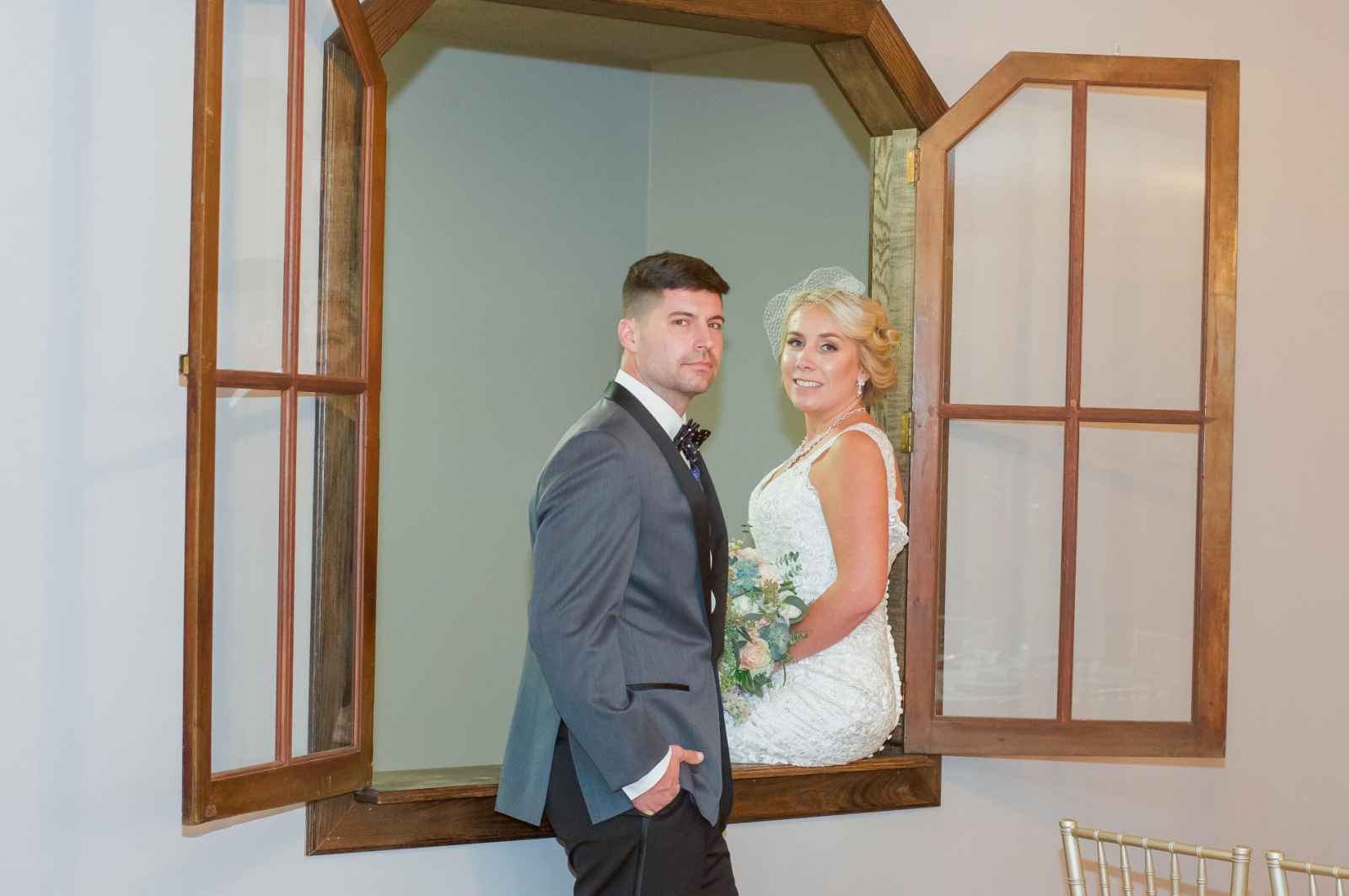 What sets you apart from other venues? Why should brides choose you?
"I believe that our venue has an upscale, elegant feel without the upscale price point. We definitely want our space to be affordable! I don't think that brides and grooms should have to go into debt in order to have the wedding or reception that they imagine! We have wedding packages that include table and chair use, along with linens. The pricing is all-inclusive and the packages can be adjusted based on occupancy, making it more suitable for a smaller budget. Along the same lines, we welcome and encourage brides and grooms to bring in food and drinks on their own terms, using any caterer they choose. We have a full kitchen on site, as well as a wet bar with kegerators and coolers for use. These amenities are a huge help where budget is concerned!"
What makes Fifty5 unique?
"We can host the ceremony and reception if it fits the needs of the bride! I love the idea of holding a courtyard ceremony (weather permitting) and having the reception inside. I'm very much looking forward to the first time that happens! We have a bridal suite in the works that will open up to the front porch via copper French doors. That was actually our inspiration for the styled shoot (pictured here)! There was originally a gorgeous two-story, white pillar porch on the front of the building and we have every intention of rebuilding it! Talk about some amazing wedding photos there!"

 
What inspires you as a venue owner?
"Our biggest inspiration is the building itself! The amount of history it holds, the stories that could certainly be told of past events...we want to bring that back. We want it to have a new life and make new stories! We have many plans, so we would like to encourage brides to follow our progress as we continue our renovations and keep in mind that even if we don't have exactly what they are looking for right NOW, we may have it in the near future."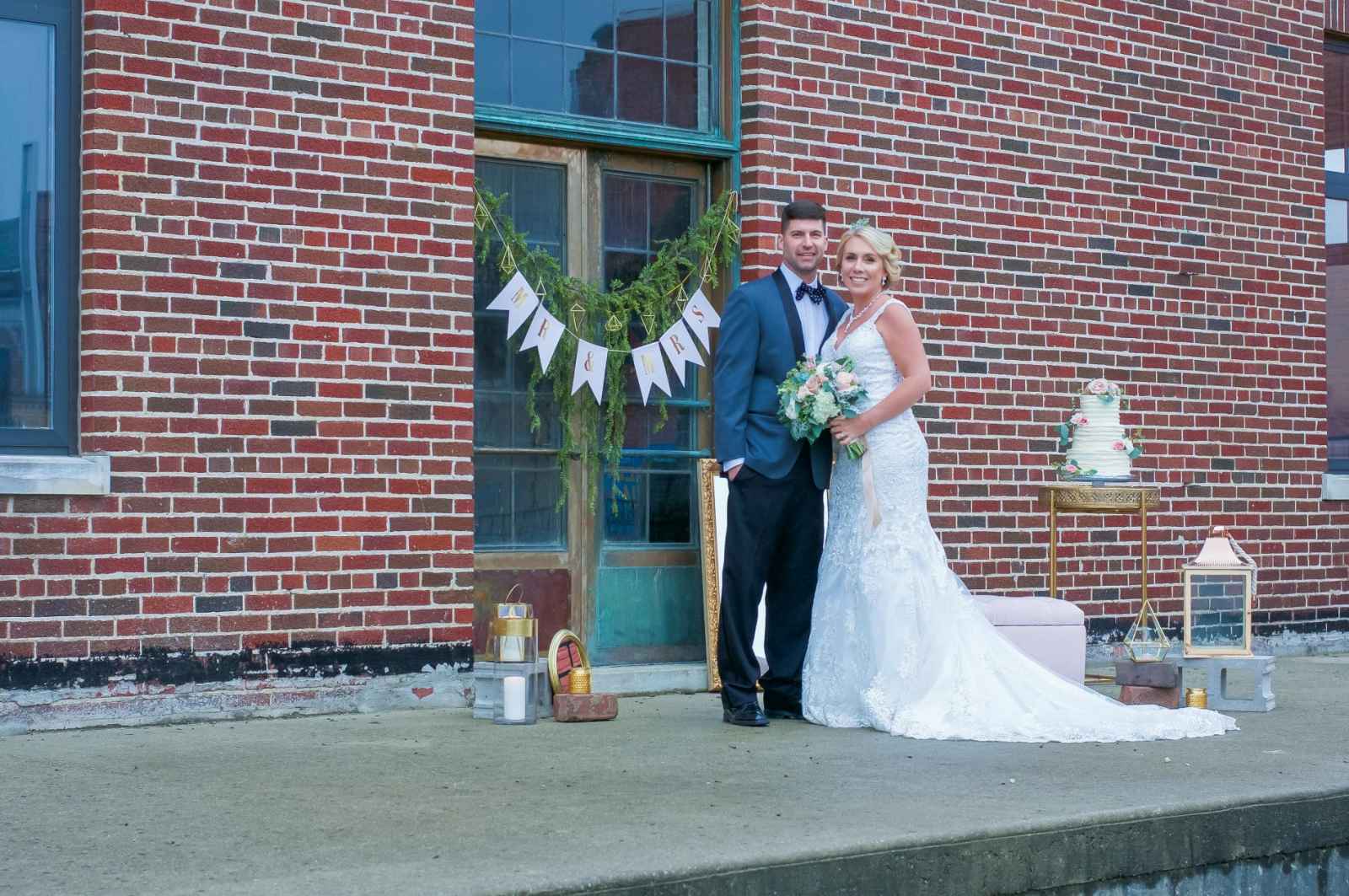 are you a bride-to-be?
We'd love to plan with you on weddingday-online.com. Let's get started!
 
are you a wedding extraordinaire?
Join WeddingDay Magazine in inspiring brides by partnering with us! See how here.