"Our family had a block of rooms for the wedding we all were attending. All our rooms were together, staff WERE friendly and very helpful, and the Rooms were very clean! The hotel is in a great location in downtown Indy!"
-Bride

When it comes to weddings, hotels can be a saving grace for things like an affordable reception spot to hotel blocks for out of town guests or even a place to have the bachelor and bachelorette parties. It is important to find a great hotel for all of your wedding needs. Hampton Inn Indianapolis Downtown is one of those hotels that couples go to for their weddings, not only because of its great location but also for its reliable customer service. 
 
Read on to hear from Director of Sales, Stephanie Lindsay!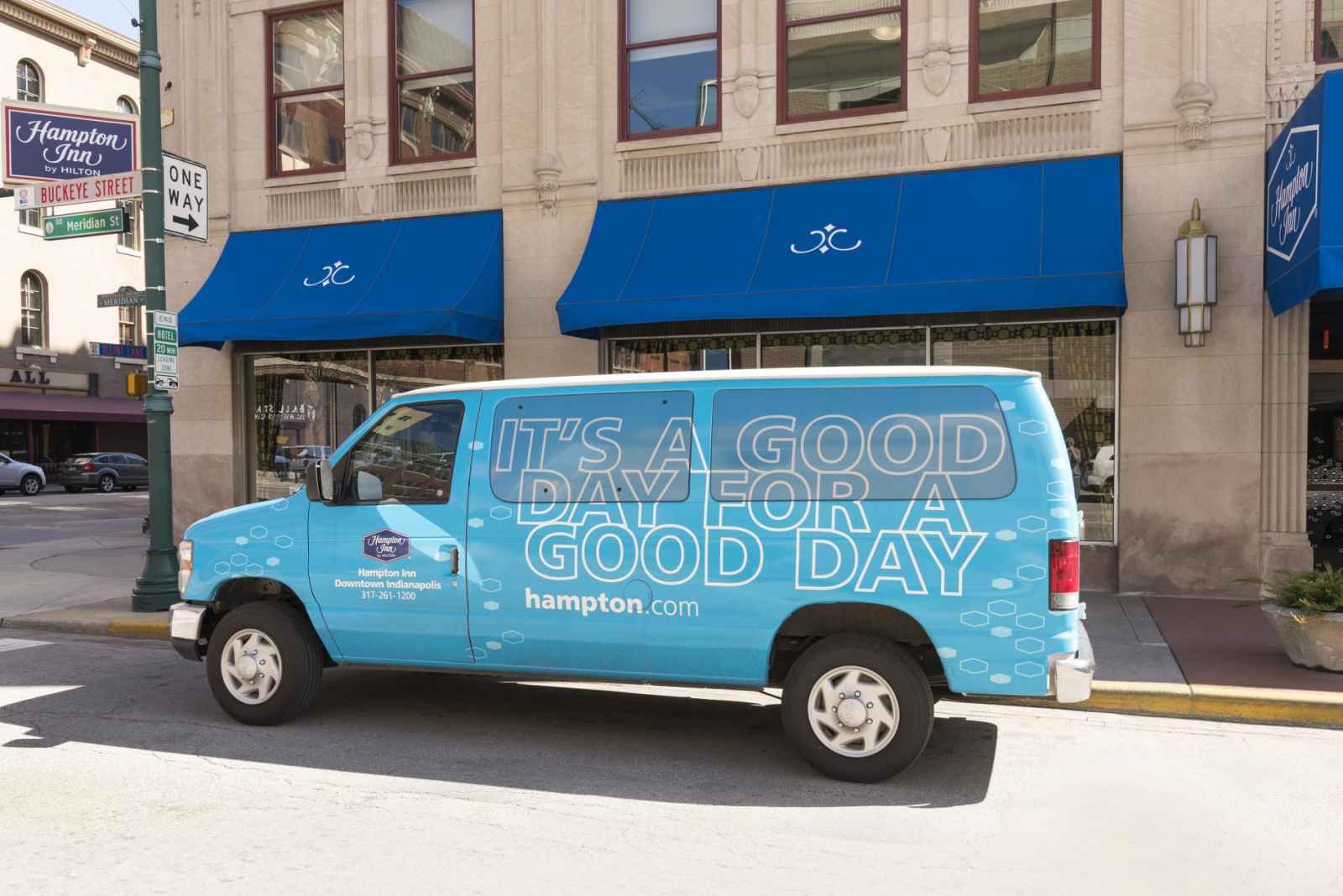 Please tell us a little more about your business.
"We are in the Wholesale District of Indianapolis—the city's cultural and entertainment quarter—so there's always a lot to do within walking distance. Our hotel is housed in the historic 'Big Four Building' which was constructed in 1928 as an office for the railway system. Unlike the Hampton Inns you normally see, our art deco style building maintains the original architectural charm of the 1920s, even though it was converted to a Hampton in 1996. We feature a rotating art gallery in our lobby displaying work from local artists. We also showcase an Indy race car in the lobby so your out of town guests can get an up close look at 'the greatest spectacle in racing.' Our location is ideal for your out of town guests to experience Indianapolis during the short time they are visiting for your wedding."
What sets you apart from others? Why should a bride choose you?
"Hampton Inn by Hilton is known for the consistency and value provided to travelers. We all know how quickly wedding expenses can add up—not only for the couple but also for the guests. Your out of town wedding guests will feel comfortable staying at a hotel chain they are familiar with. They will also appreciate the added value of free breakfast and free Wi-Fi. Our hotel also provides a complimentary shuttle (based on availability) for wedding blocks. This provides a sense of ease and safety to your guests who may be unfamiliar with driving downtown. If you'd like to welcome your guests to the city with a welcome letter or gift bag, we will distribute them to your guests upon arrival, free of charge. Be sure to ask our sales team about discounted group block rates and upgrades for the bride and groom! Once you select our hotel for your wedding room block, our sales manager will work with you every step of the way to ensure you and your guests are taken care of. A guest room block may seem like a small part of the wedding but to us, it's the most important part!"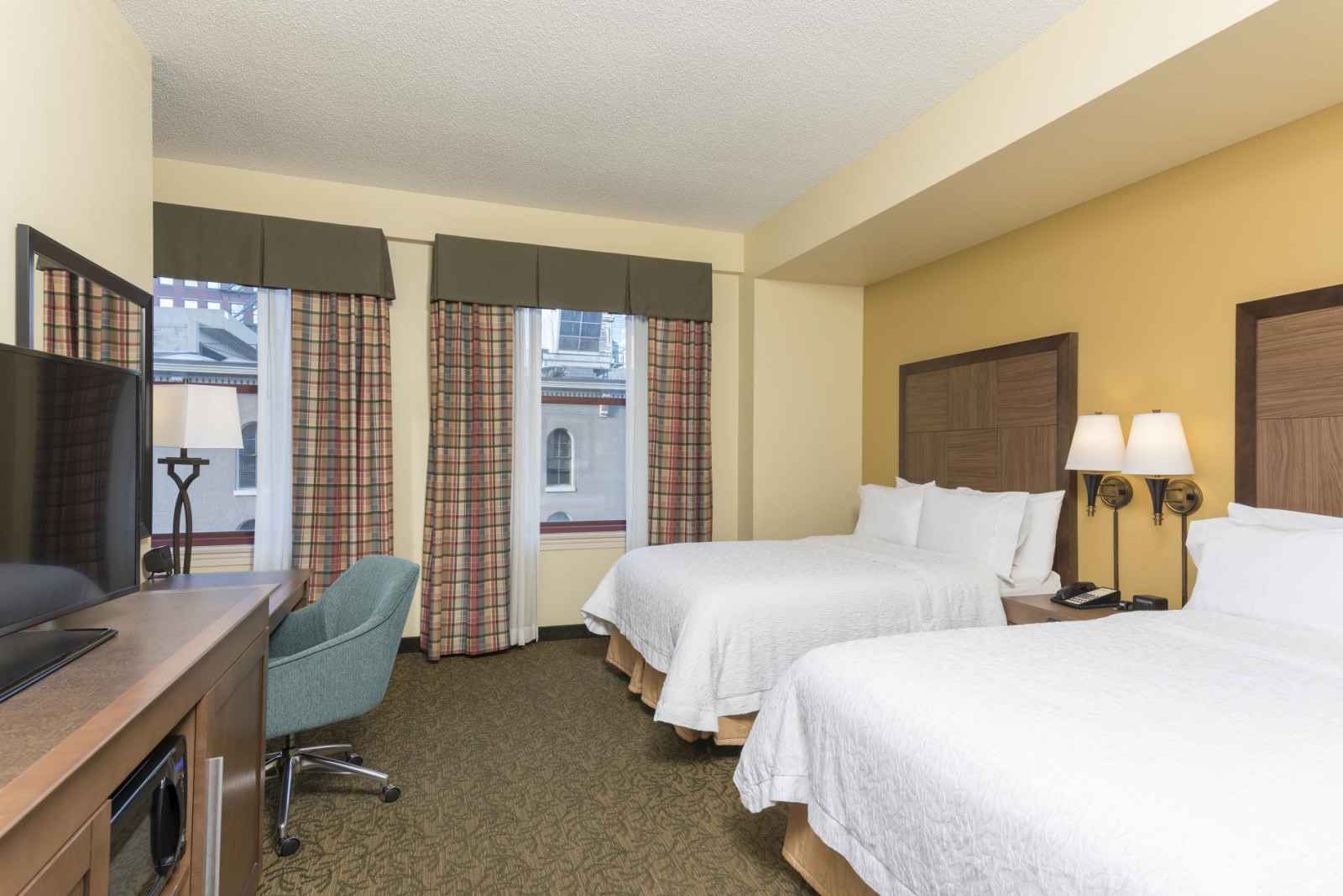 Do you have anything else exciting you would like to share?
"Although we are housed in a really neat historic building, we pride ourselves on maintaining modern amenities for our guests. Recently, we've upgraded all of the televisions in our rooms and replaced our furniture to include tons of easily accessible built-in outlets for charging your devices. In 2018, we are looking forward to even more updates in our guest rooms."
What inspires you as a wedding venue?
"Our hotel is inspired by a quote by Conrad Hilton when he said, 'It has been and continues to be our responsibility to fill the earth with the light and warmth of hospitality.' "
What do you love most about helping couples with the big day?
"It's really neat to get to know not only the couple but also their friends and families. In some cases, we work with wedding blocks for an entire year before their arrival. We get to talk with the parents and wedding party as they call to make their reservations and place their requests for connecting rooms or early check-ins. Then, when the big day arrives it's so fun to see all the family and friends come together. Unlike other wedding vendors, the hotel interacts with the guests all weekend long, not just during the wedding. We really get to connect with them and it's neat to see the two families become one over the weekend."
 
are you a bride-to-be?
We'd love to plan with you on weddingday-online.com. Let's get started!
 
are you a wedding extraordinaire?
Join WeddingDay Magazine in inspiring brides by partnering with us! See how here.