This style shoot proves that upscale black and white vibes can pair perfectly with wintry day in Michigan. Stephanie of Stephanie Parshall Photography says, "The original idea started with Tracy Park of Park Place Design because there comes a point with all creatives where we need to break out into something completely different and unique. She wanted to make something creative so we decided on a black tie, outdoor winter inspiration!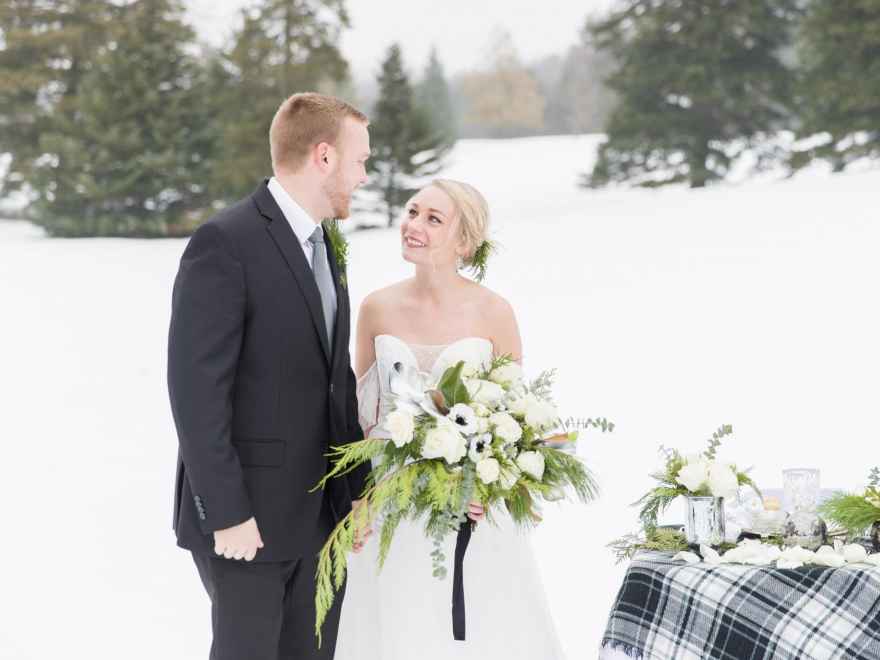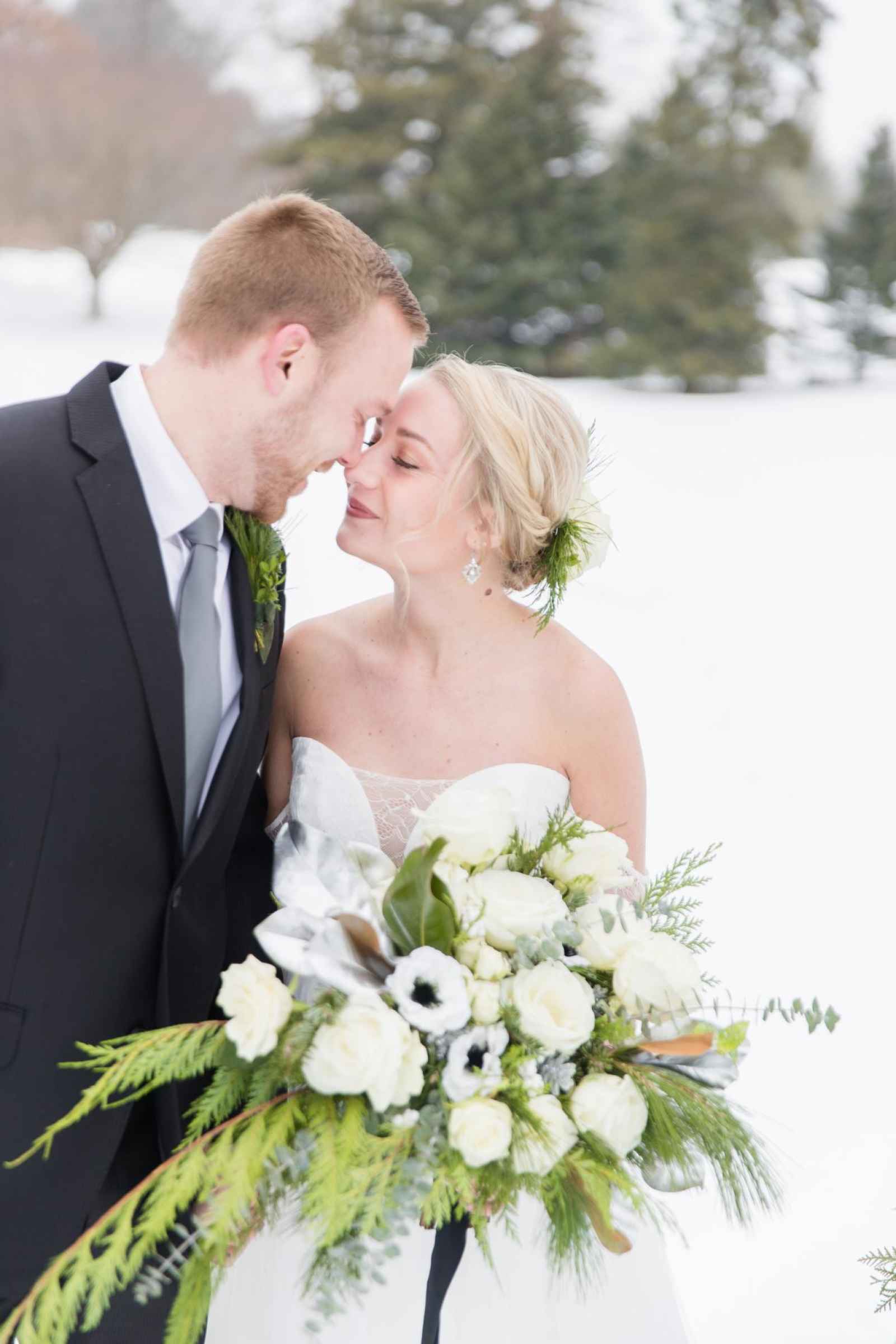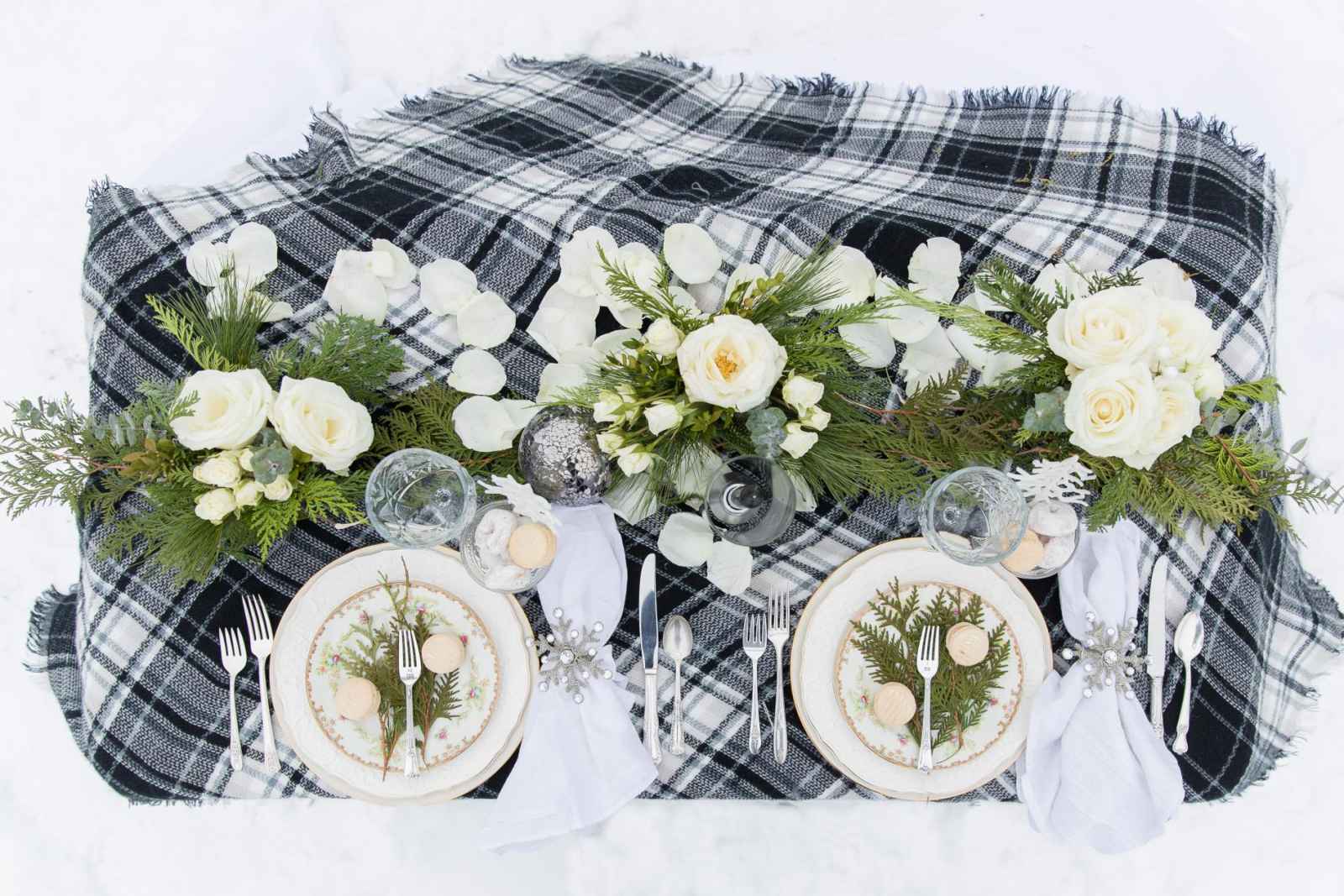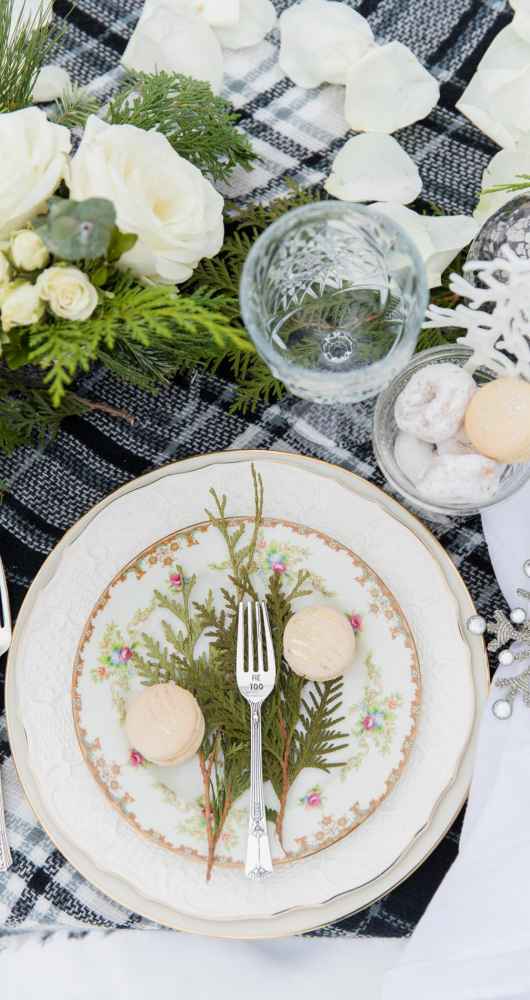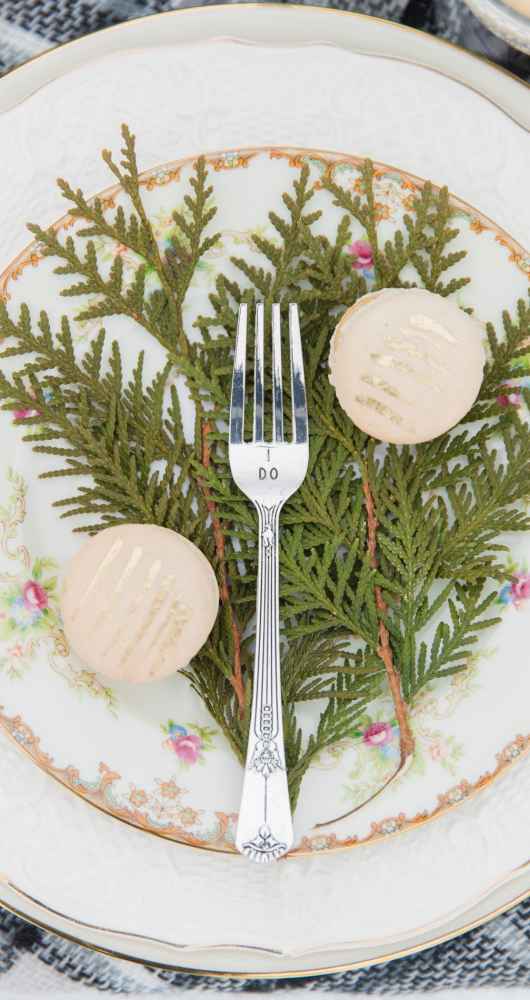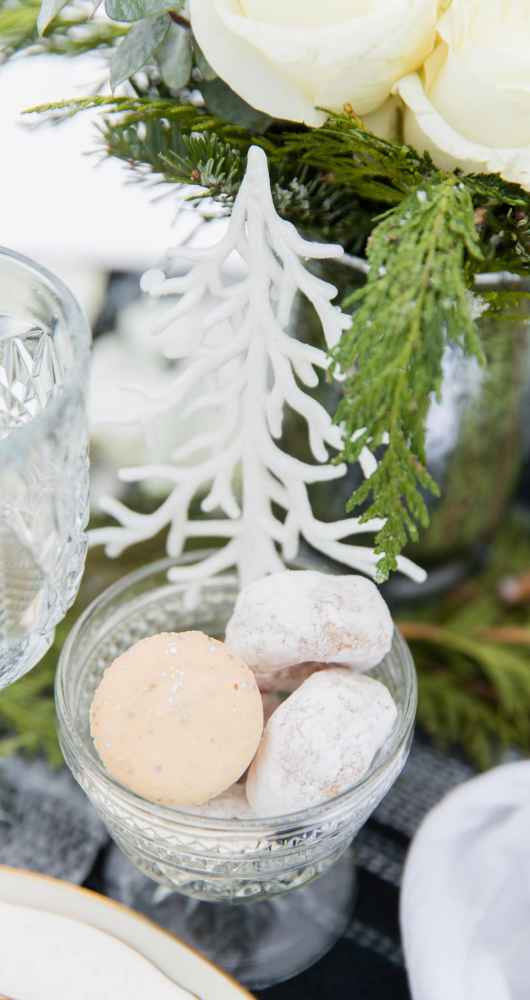 Stephanie says, "We wanted to have that quintessential, winter look so Leila Arboretum's huge pine trees created that perfect backdrop for our concept with their gentle, rolling hills tucked away from the rest of Battle Creek."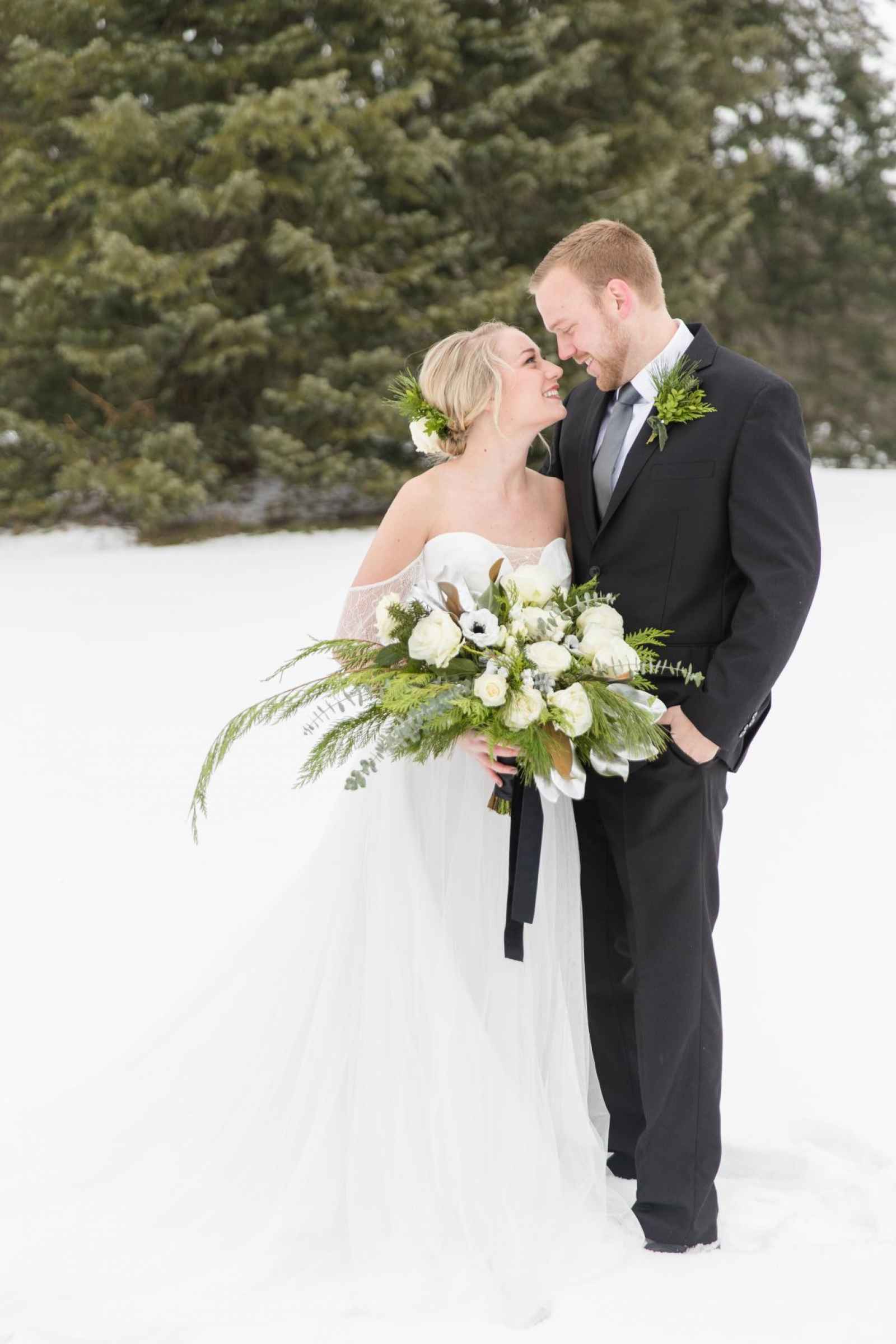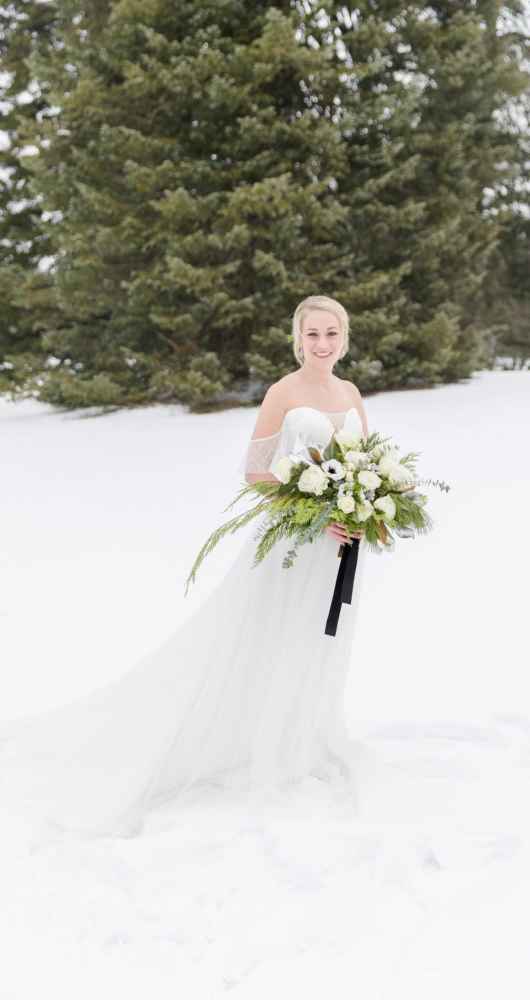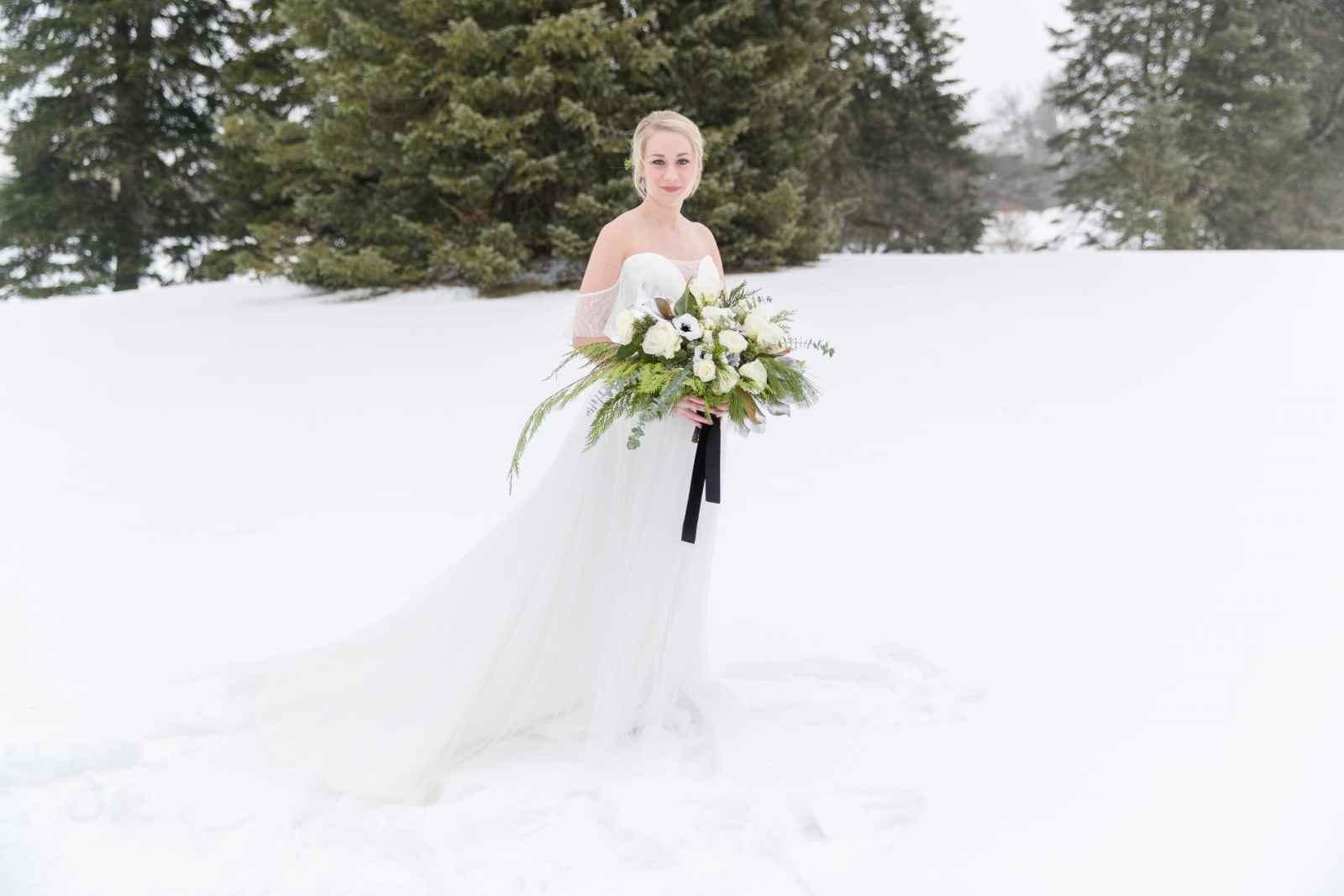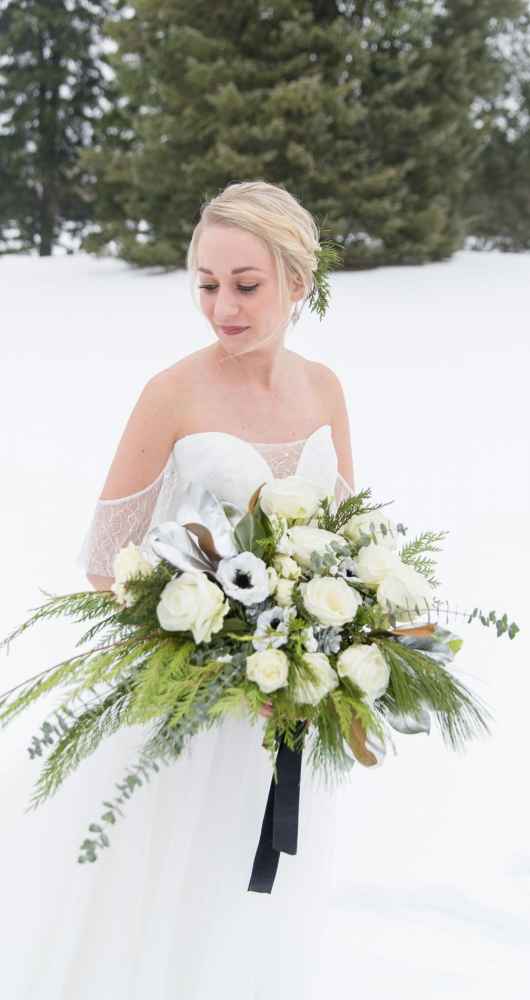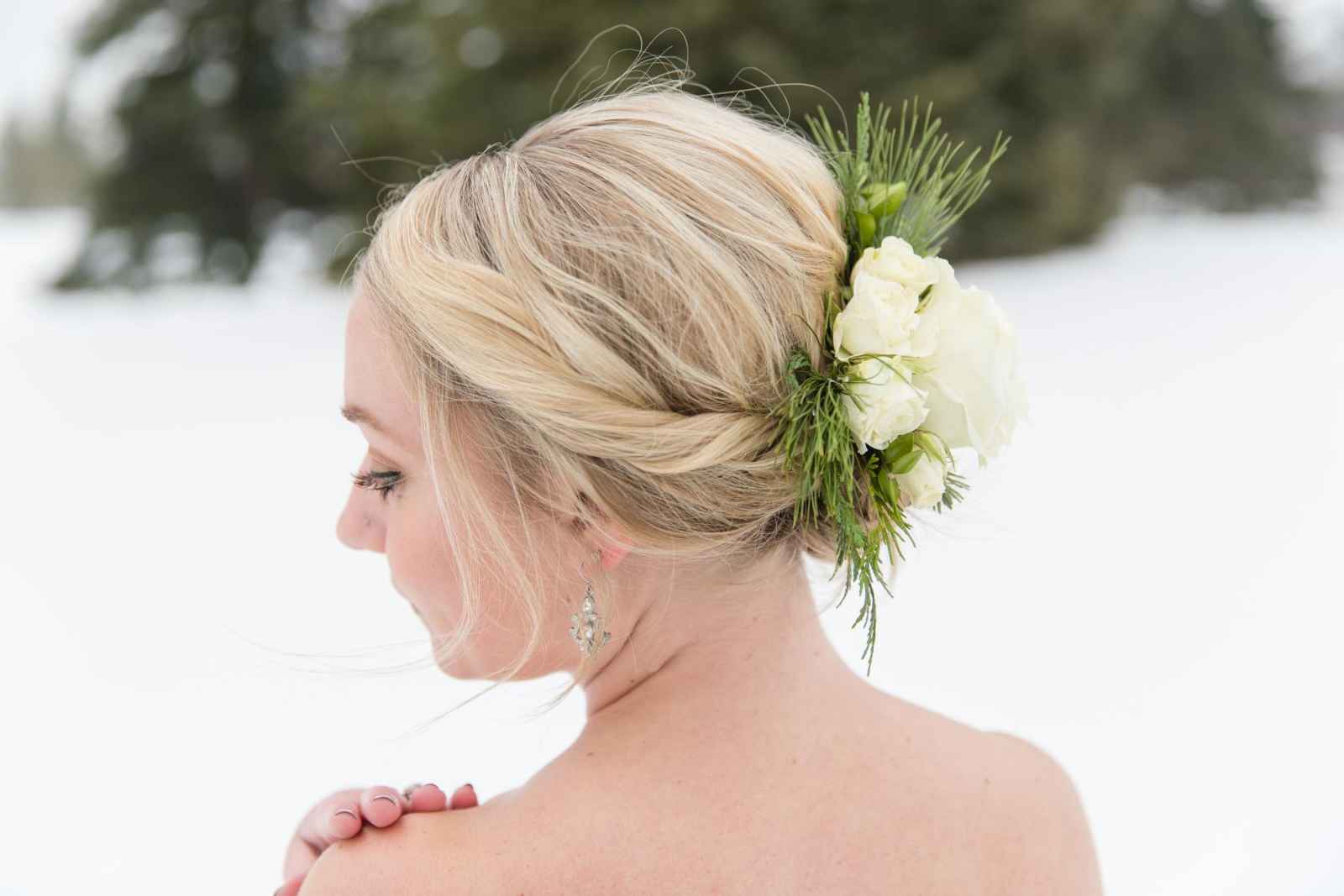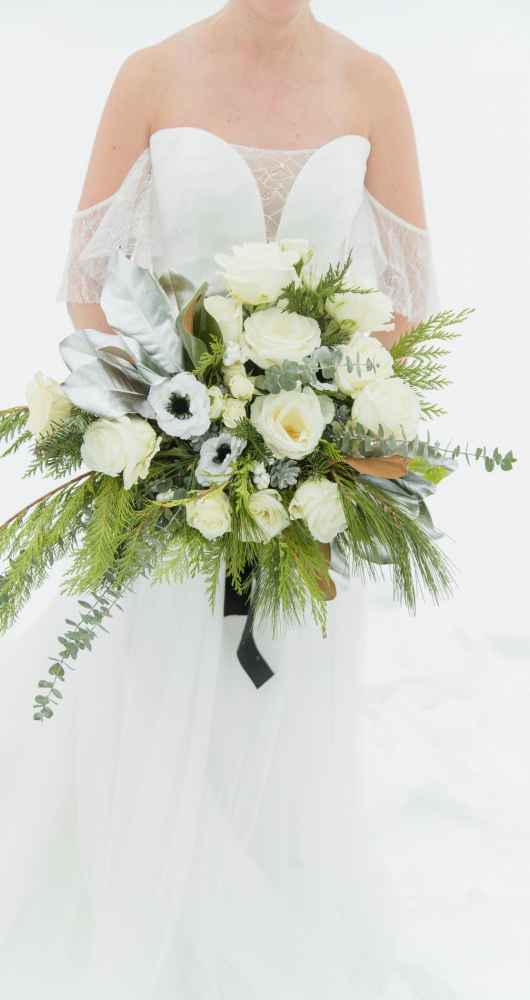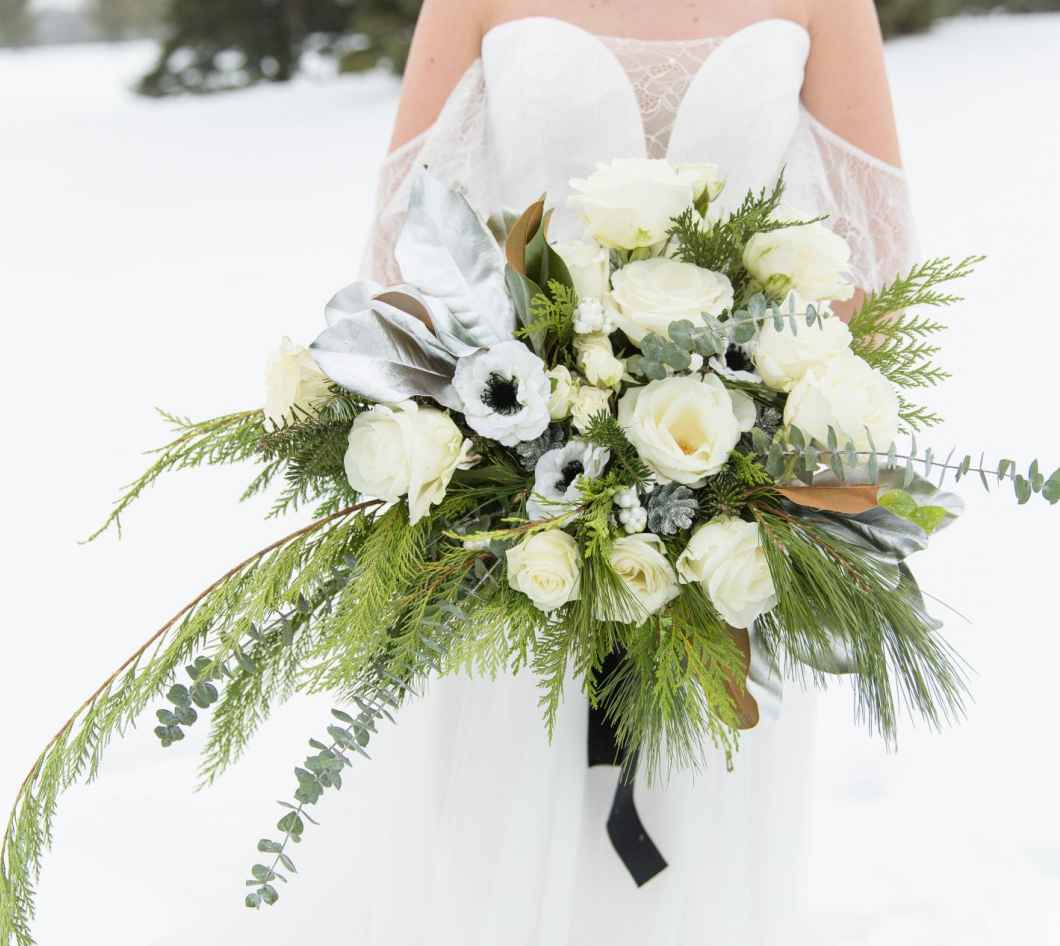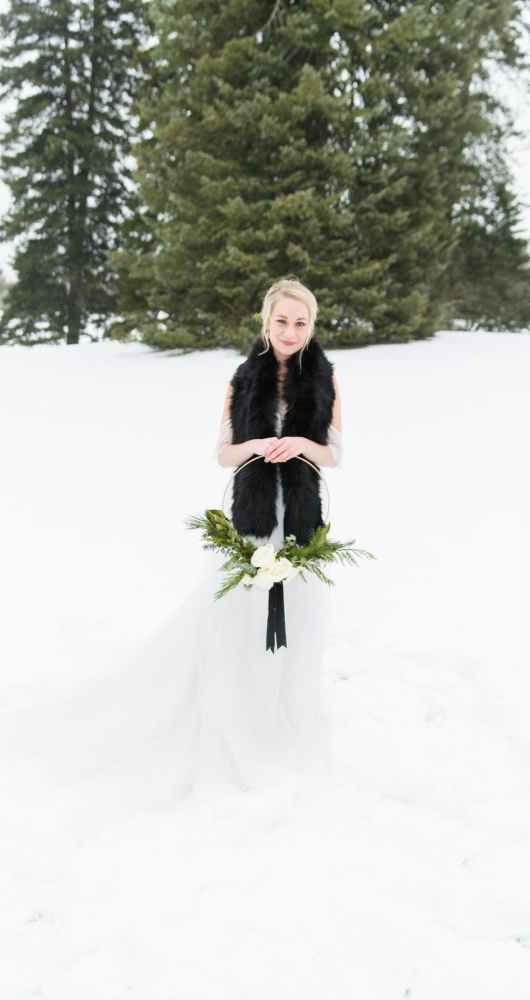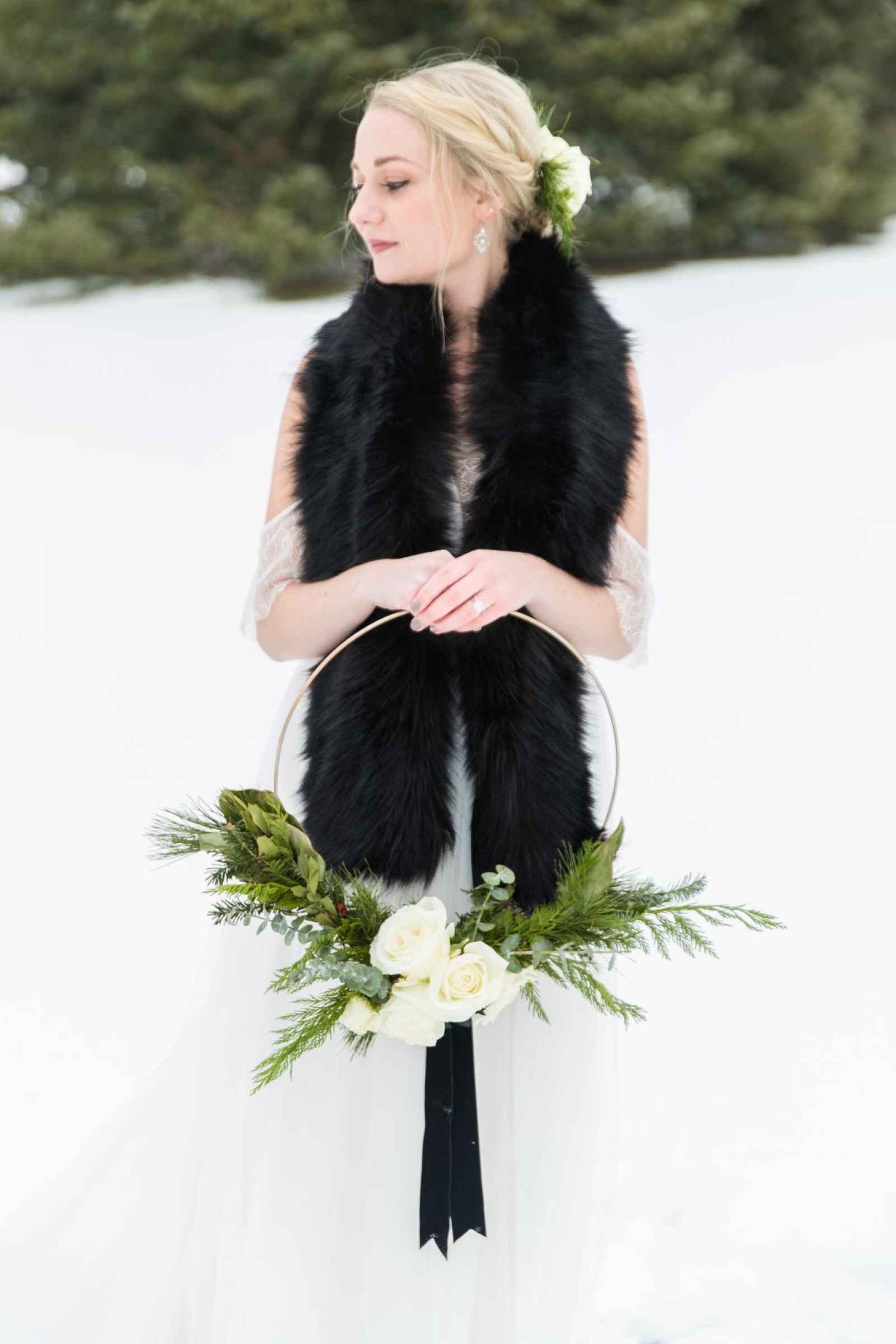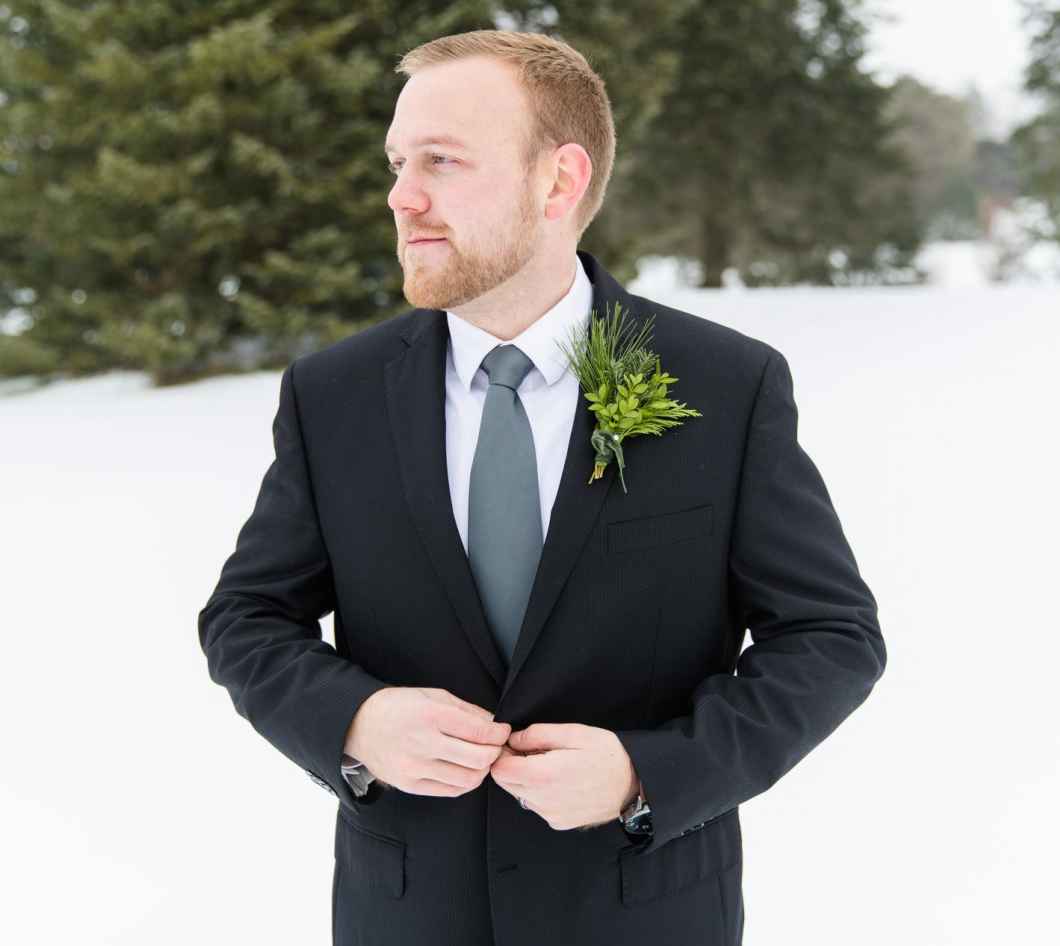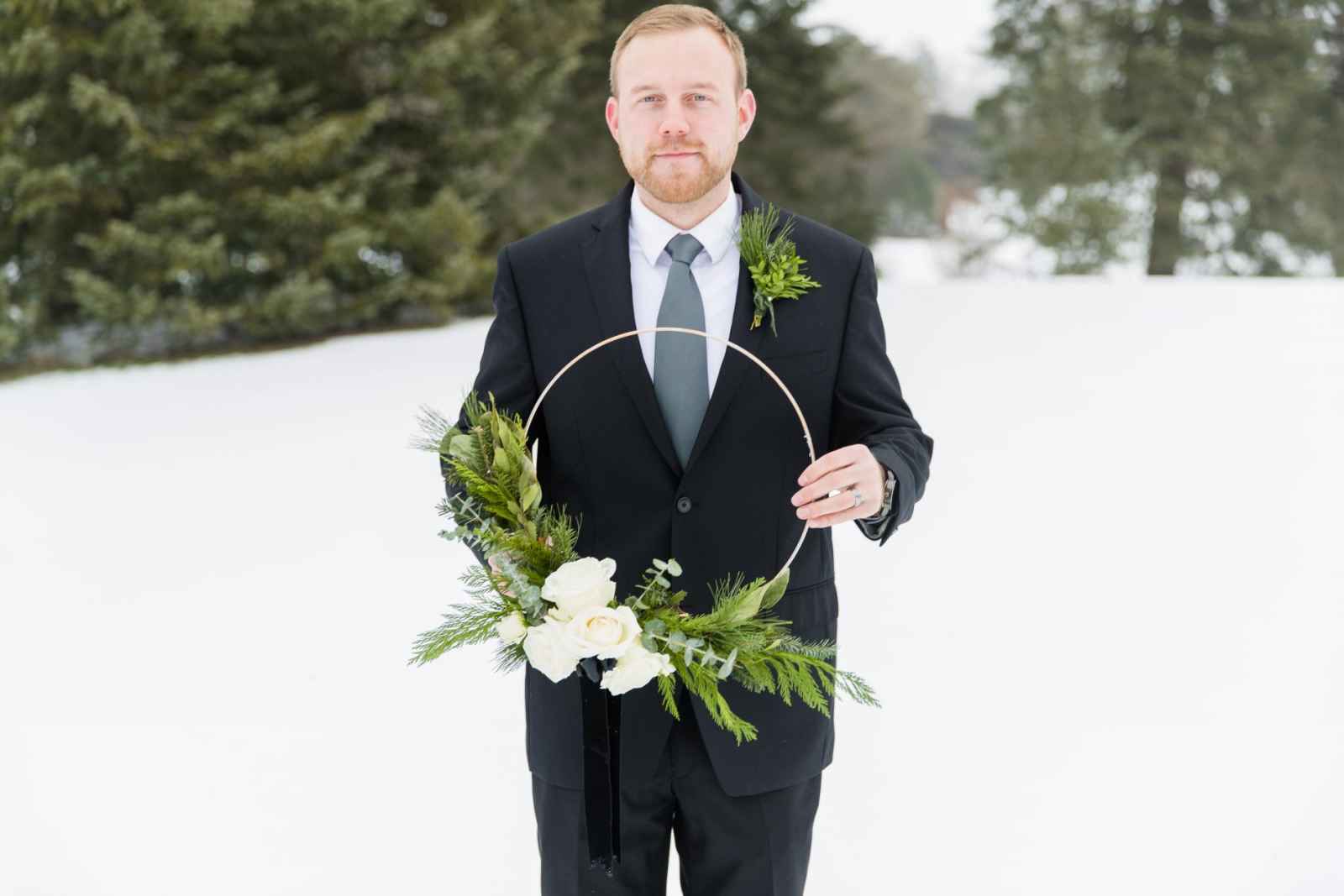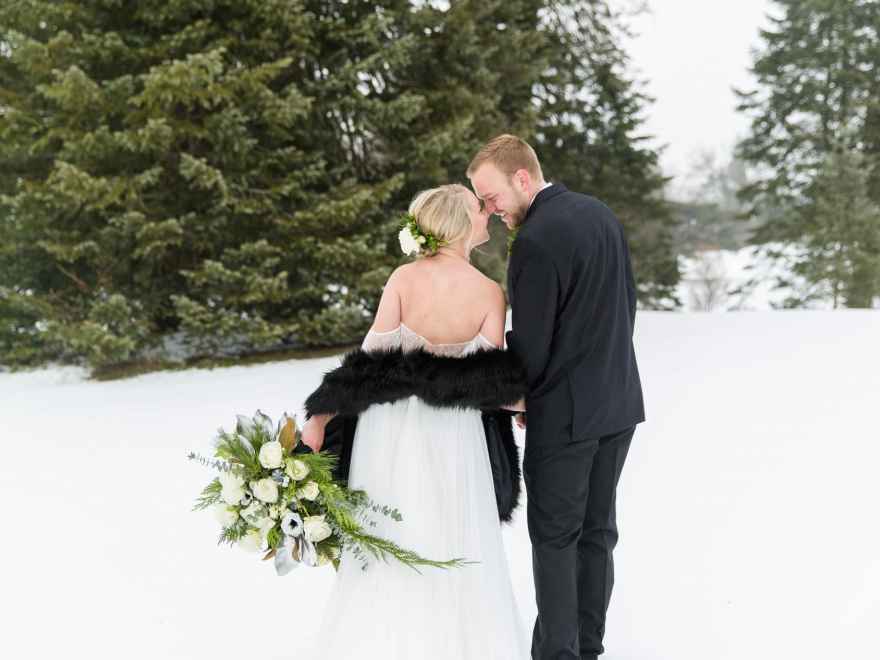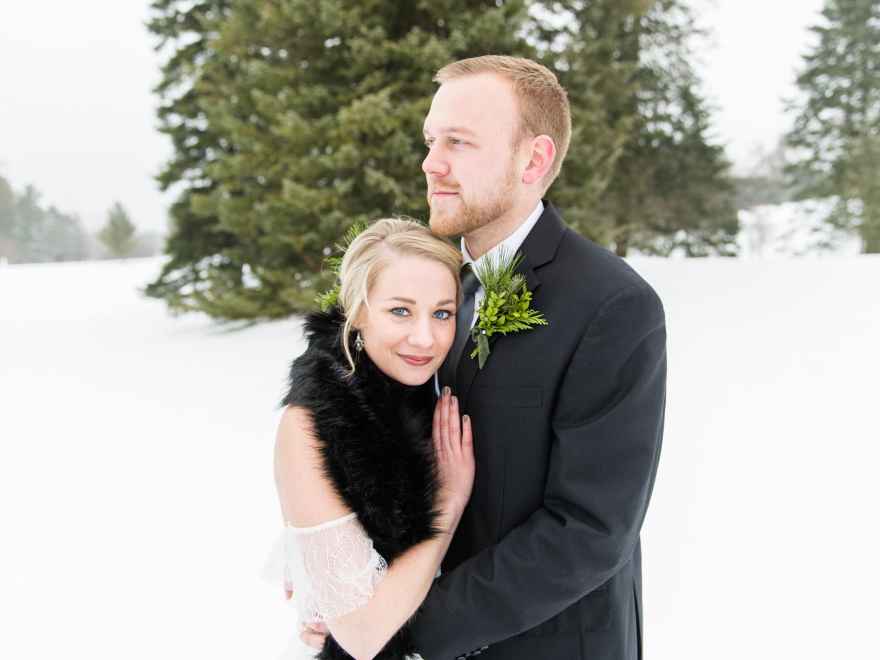 Stephanie worked with Spring Sweet Bridal Boutique in Holland to ensure the bride's look would deliver, and the Truvelle dress certainly did.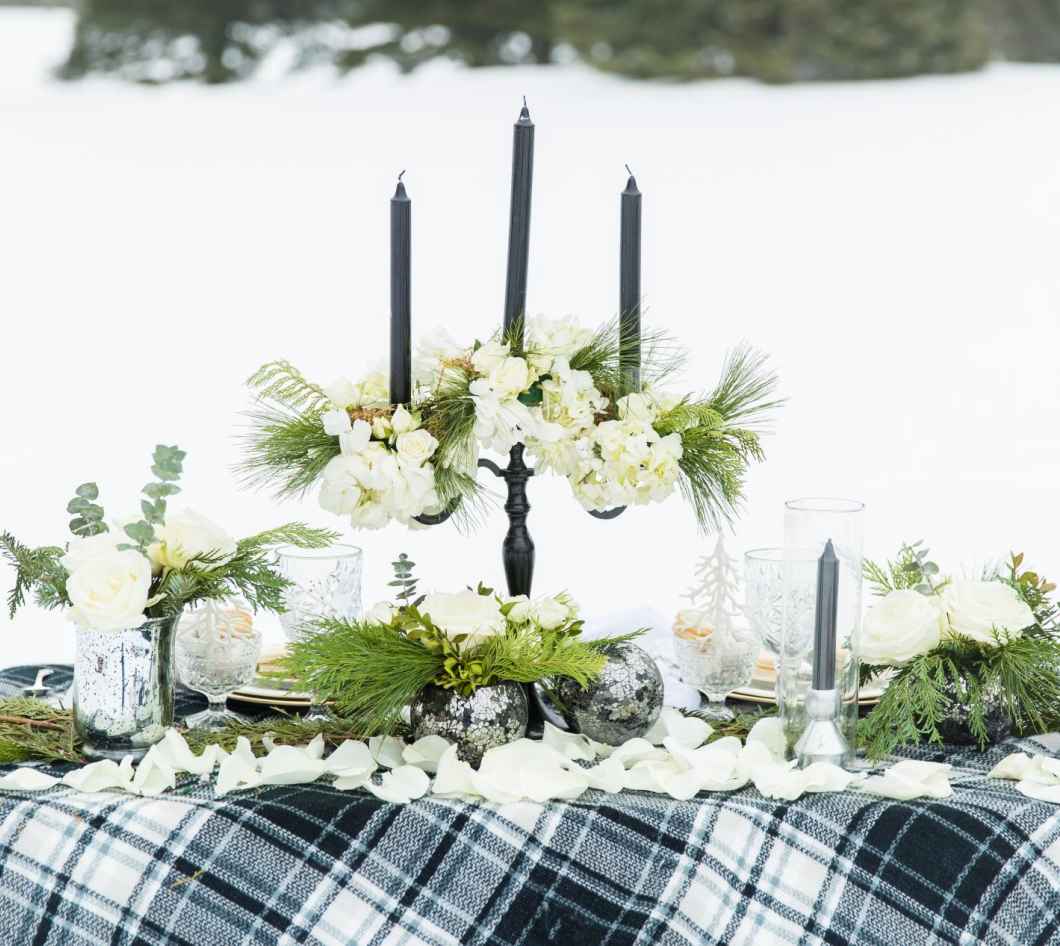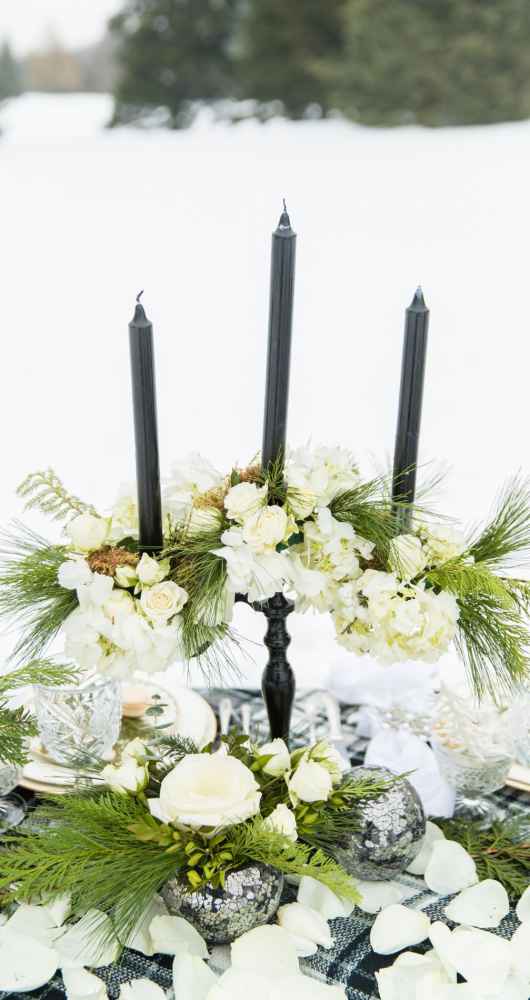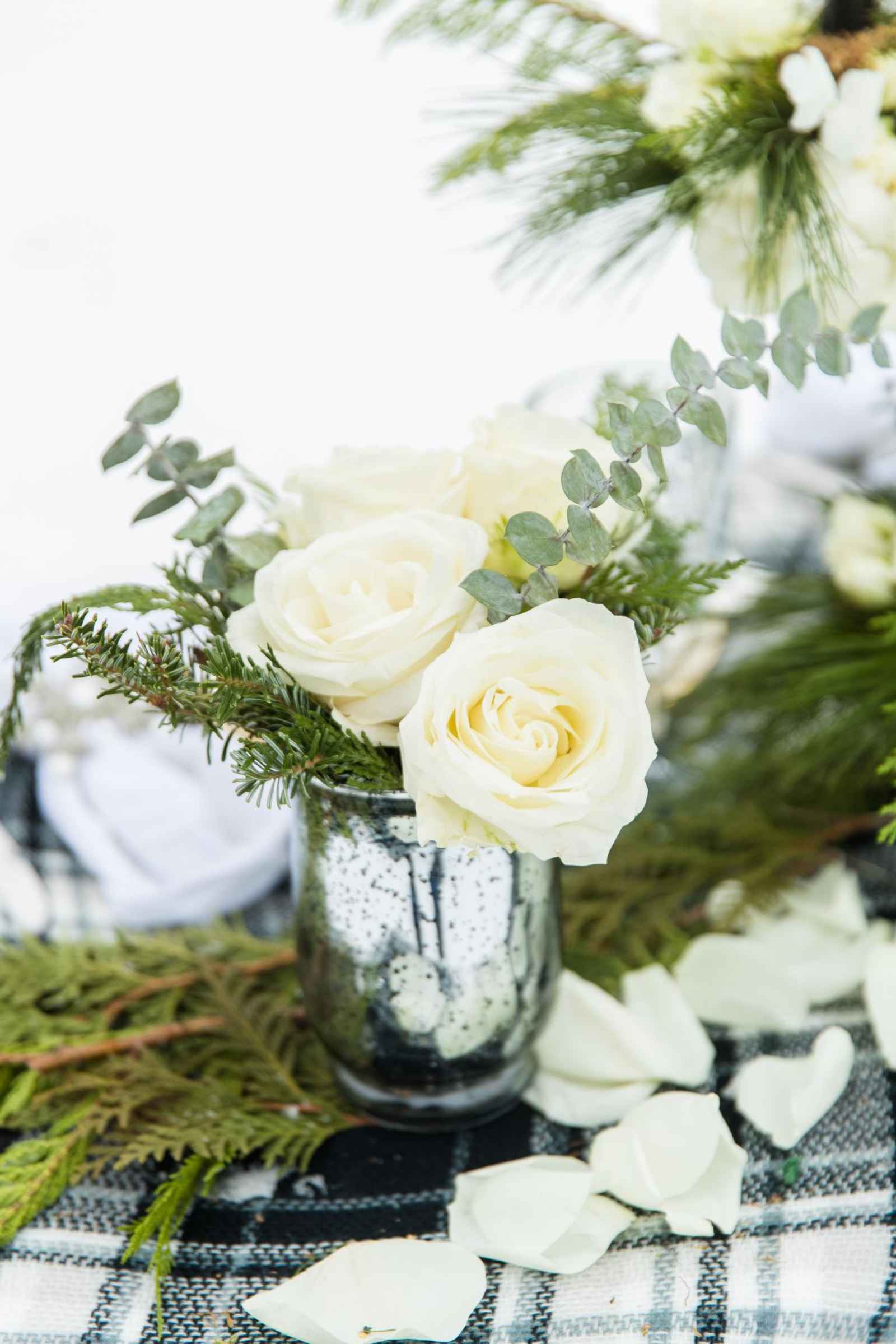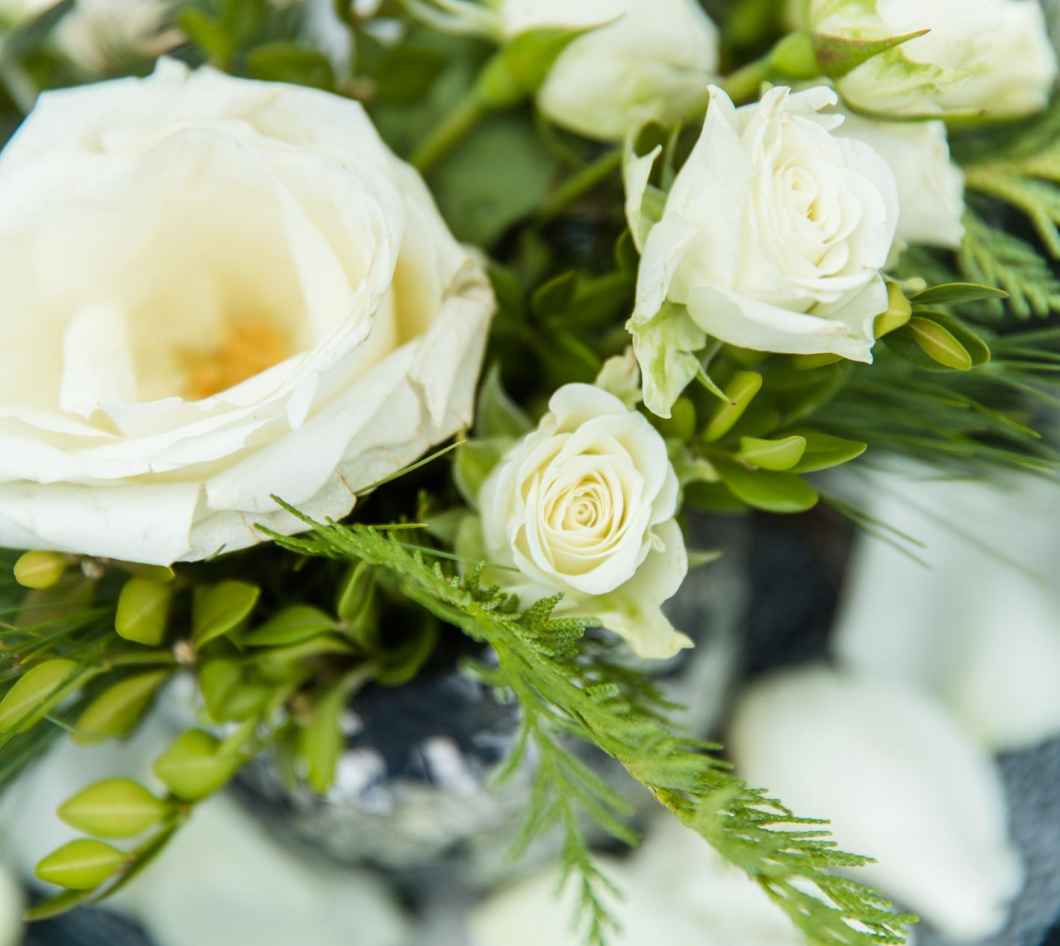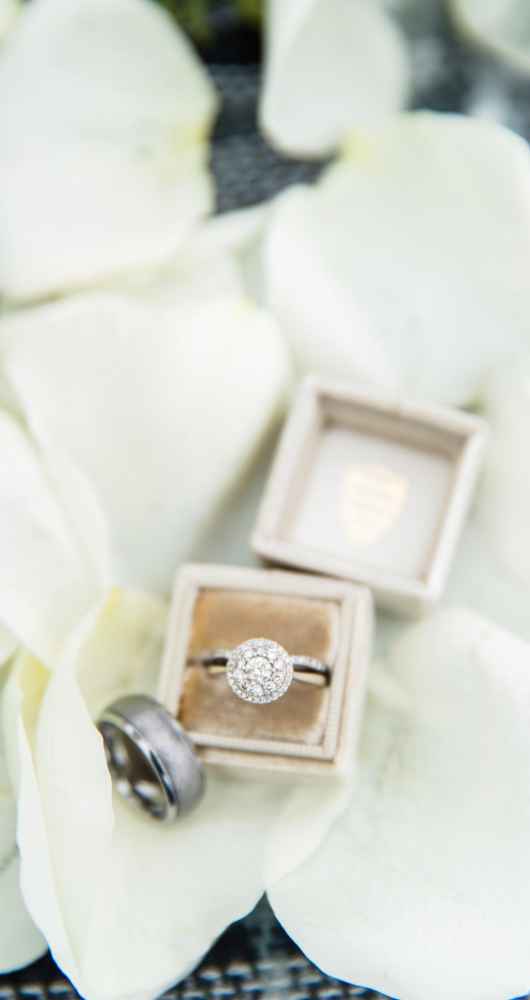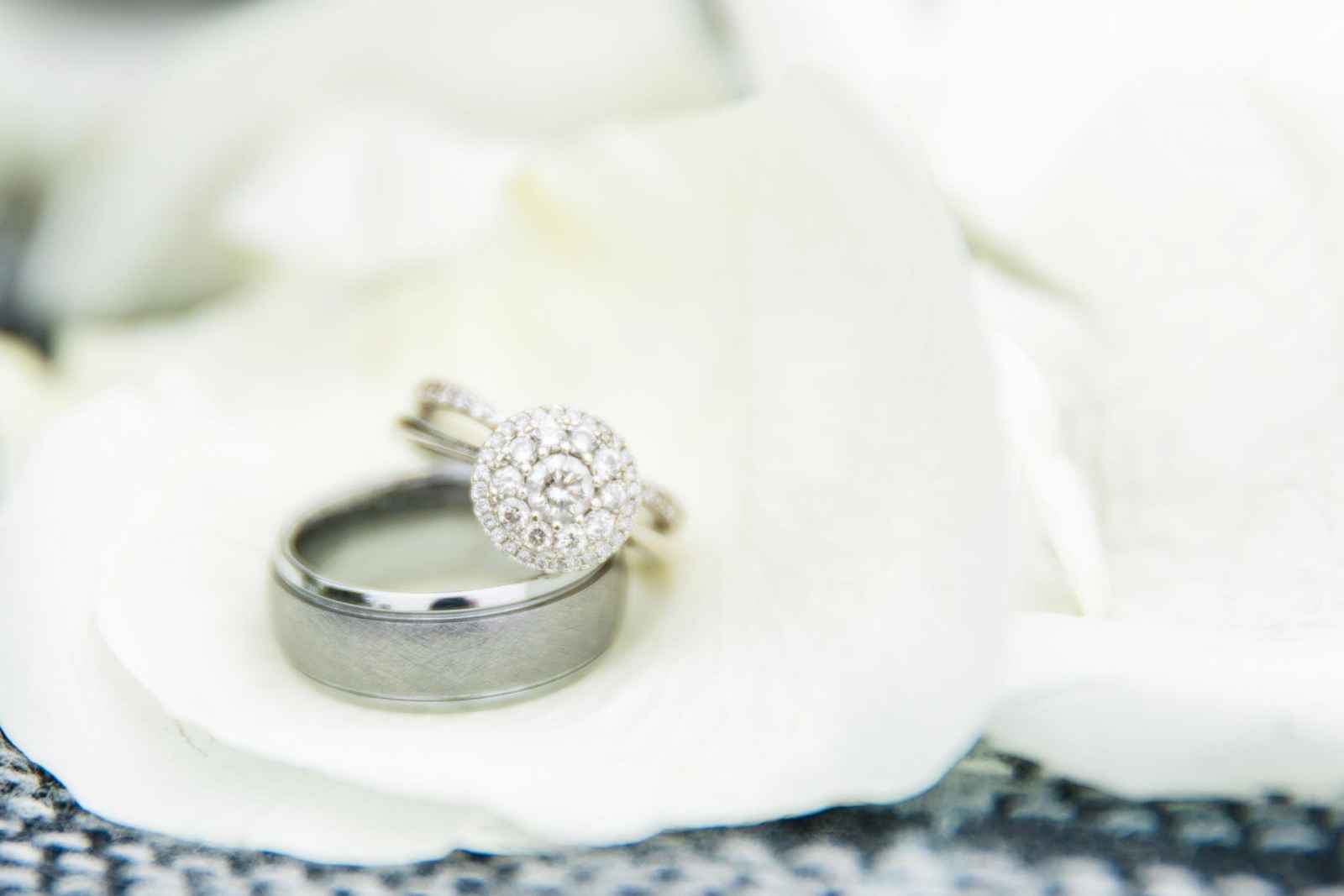 "Tracy Park picked the white roses with black accent décor because that's where her creative spirit was telling her to go for this!" says Stephanie. "This theme brought not only the floral world into winter but really allowed us to highlight Michigan's landscape."
Stephanie says, "A black tie event can often get overlooked in the sea of color, but it still has so much simplistic, elegant, and classic beauty that it should be able to stand alone. When you add in these contrasting elements of being outdoors in the winter with a black tie style, the combinations are endless!"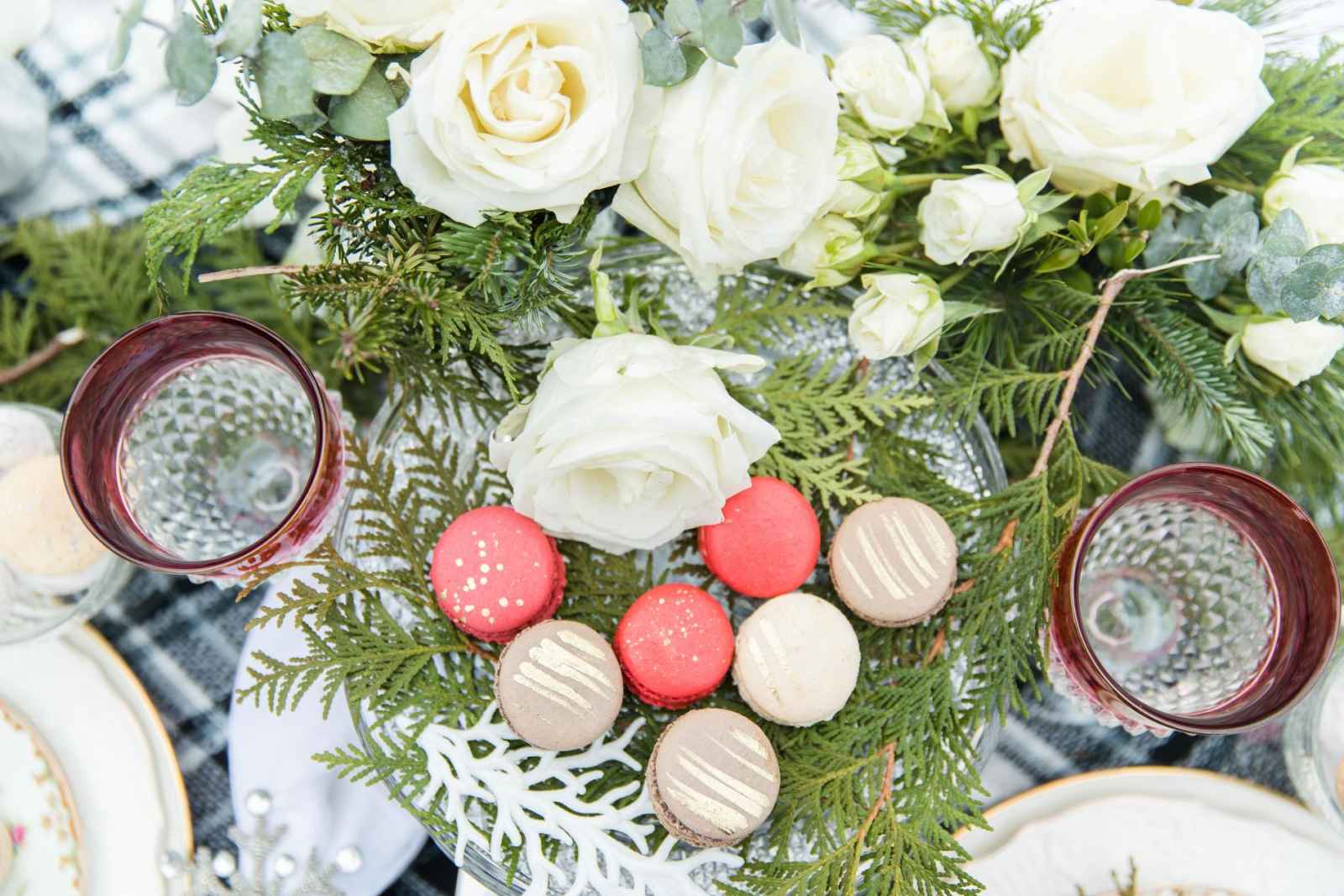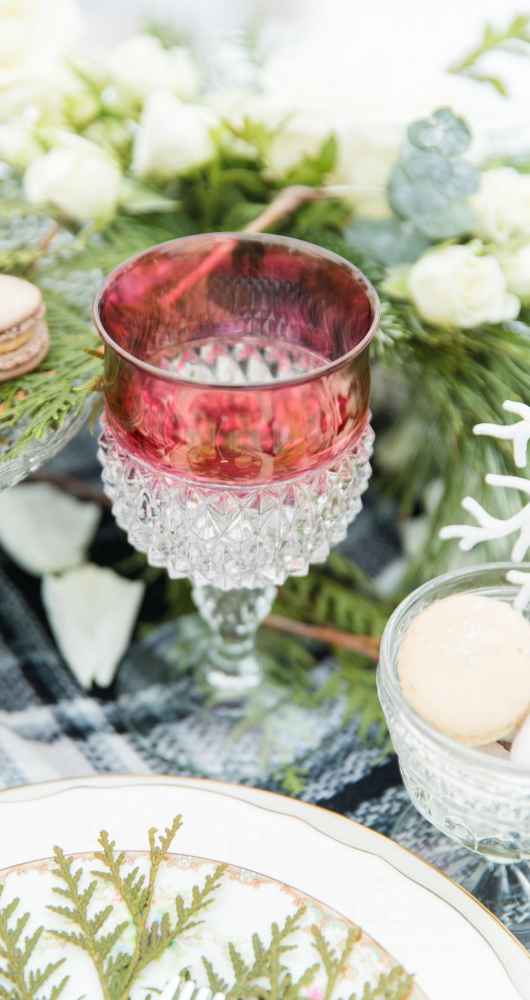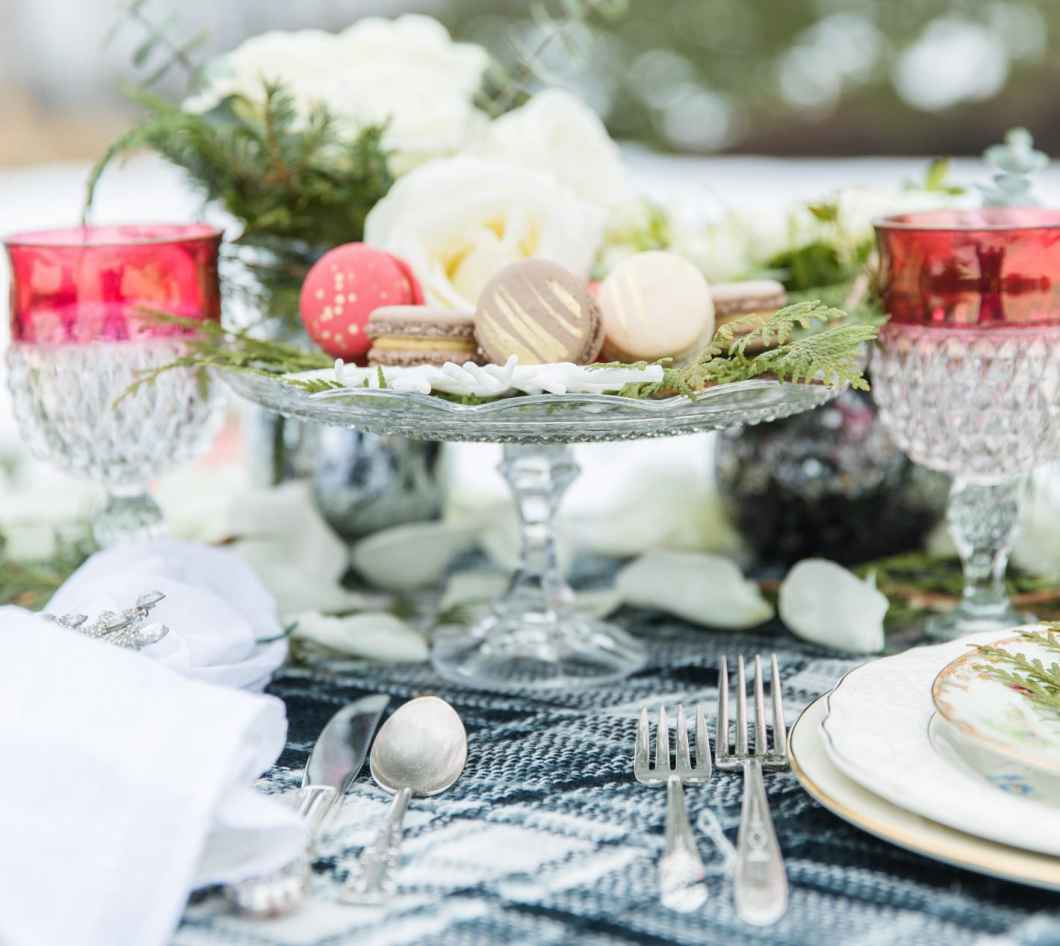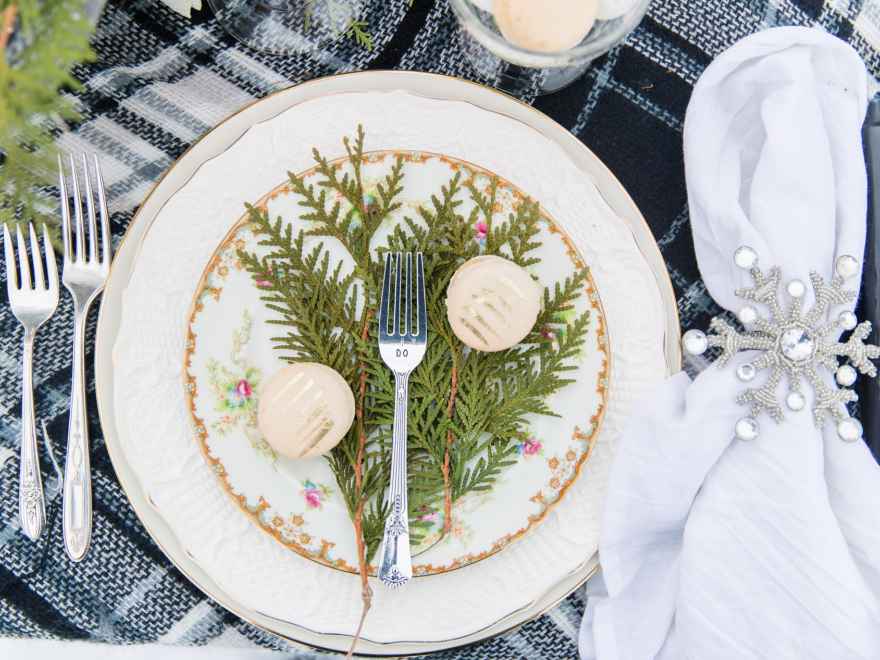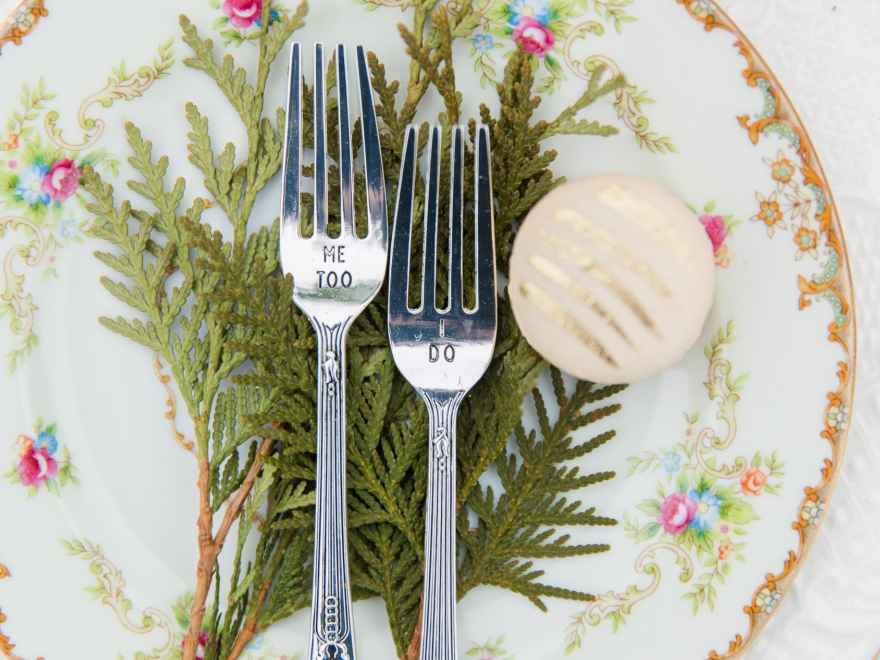 Lovely desserts from Le Bon Macaron added the right amount of shimmer, mirroring the sparkling snow.
When it came to the rentals, Delicate Dishes provided dishware including the goblets and plates, which helped to pair the natural elements with the formal.
Stephanie says, "Tracy of Park Place Design is known for her on-trend styles, which include elements such as the floral hoop and the elegant table set up. We were able to mix the old and new together with Kirsten of Delicate Dishes' cutlery and dining plates. We also kept things fresh without the traditional cake for dessert and used instead an elevated finger food, which is sure to delight guests of all ages with Le Bon Macaron!"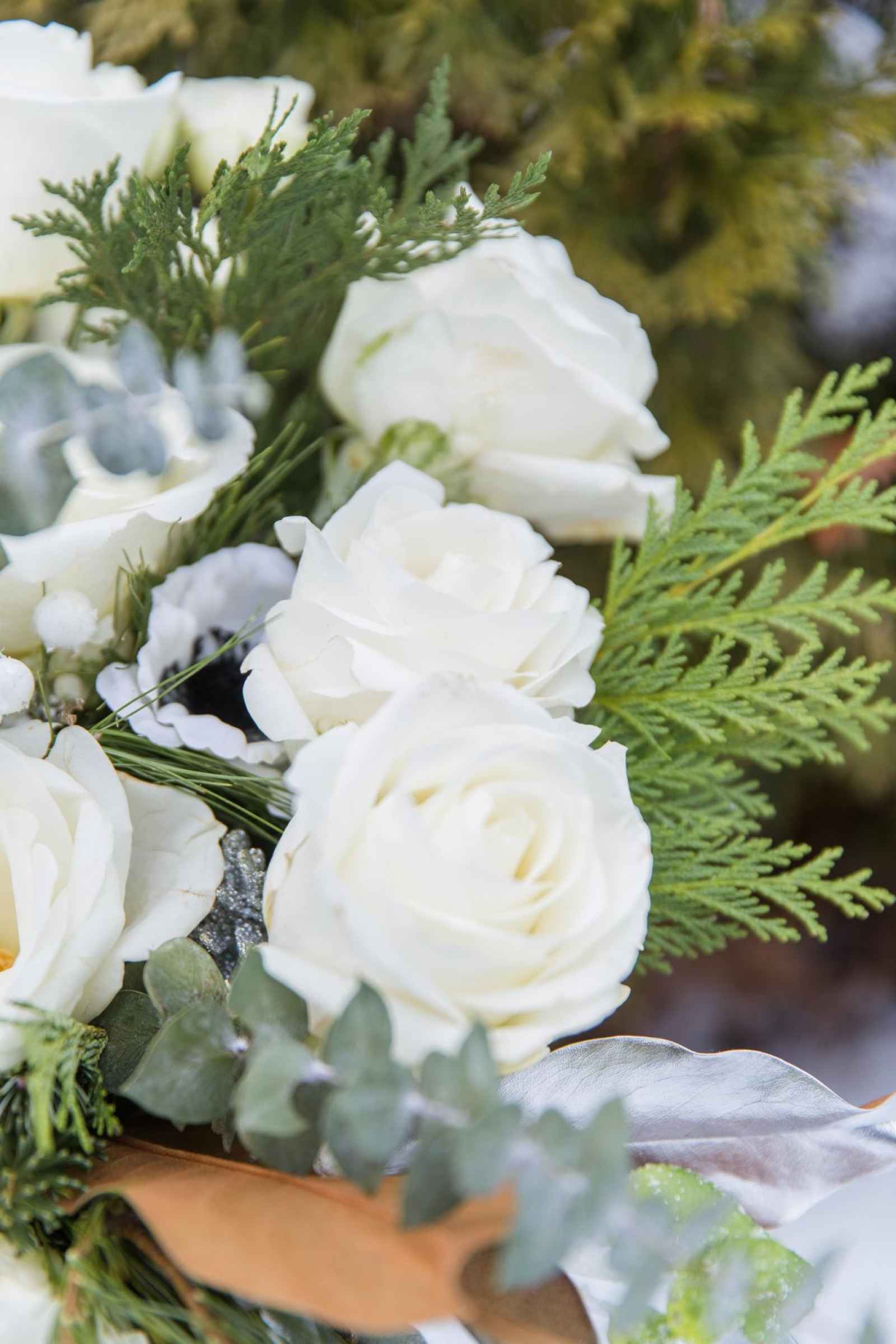 are you a bride-to-be?
We'd love to plan with you on weddingday-online.com. Let's get started!
 
are you a wedding extraordinaire?
Join WeddingDay Magazine in inspiring brides by partnering with us! See how here.