The Vision
What better way to highlight the black brick, vast glass windows, and chrome accents of the venue than with a stunning modern shoot? This shoot is for the untraditional, uncomplicated bride who loves clean lines and a little sparkle.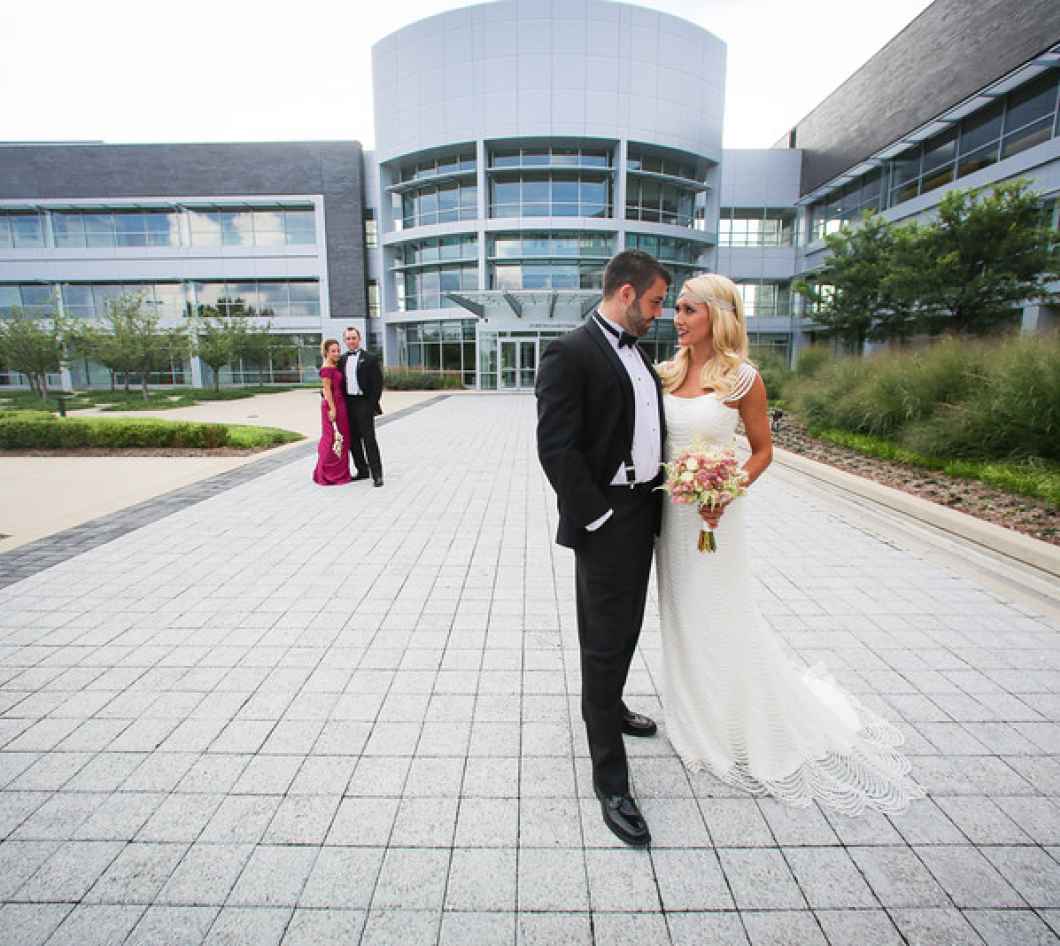 THE VENUE
Located in Fishers, the venue is a wonderfully open palette for any bride's style. With its showcase foyer and lush courtyard as a backdrop, the bride and groom truly took center stage.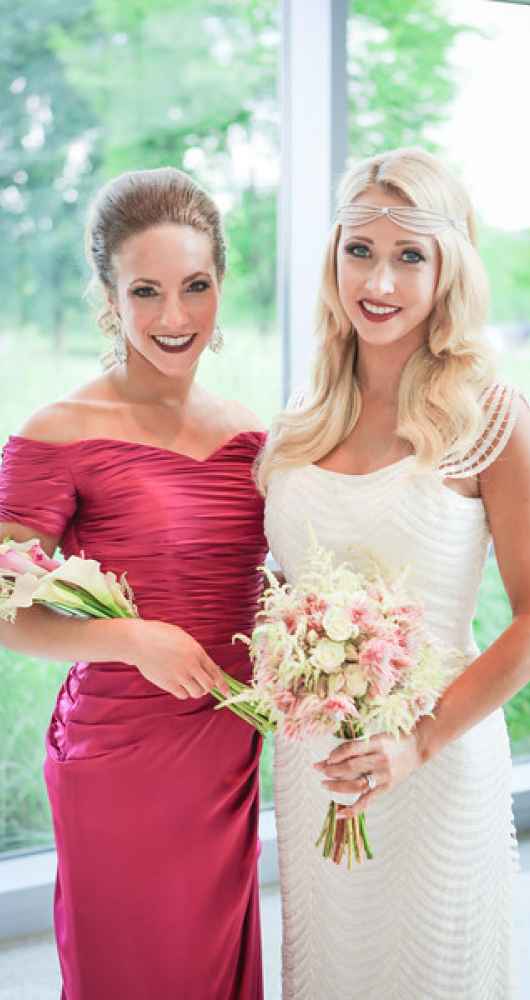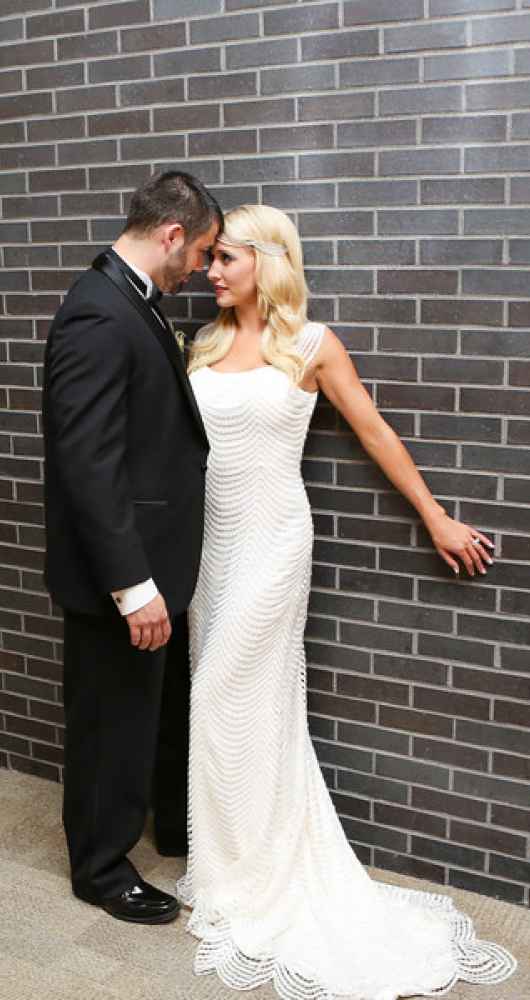 THE DRESSES
Radiating glamour, the chic beaded wedding dress shone with a scoop neckline and scalloped details, a shape echoed in the matching hair sash. The bridesmaid dress was a pop of color, with bright fuchsia silk in a perfectly fitting silhouette.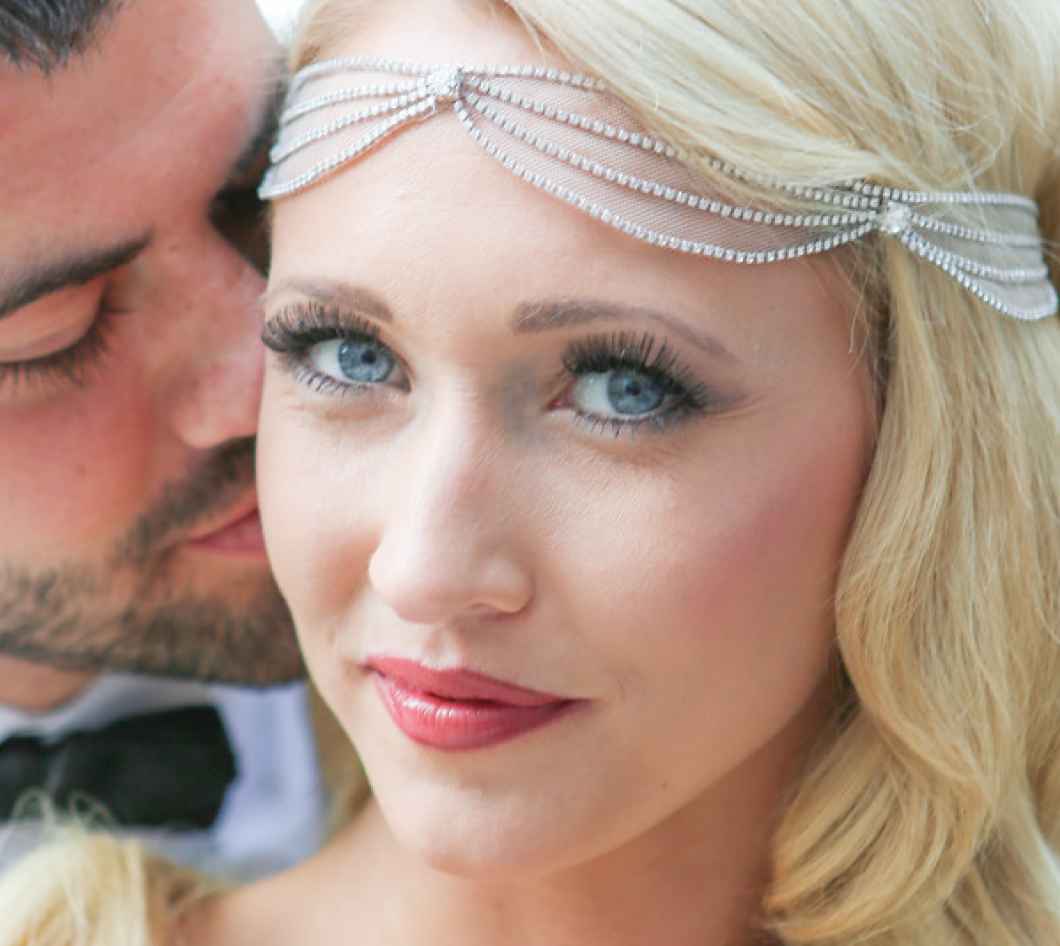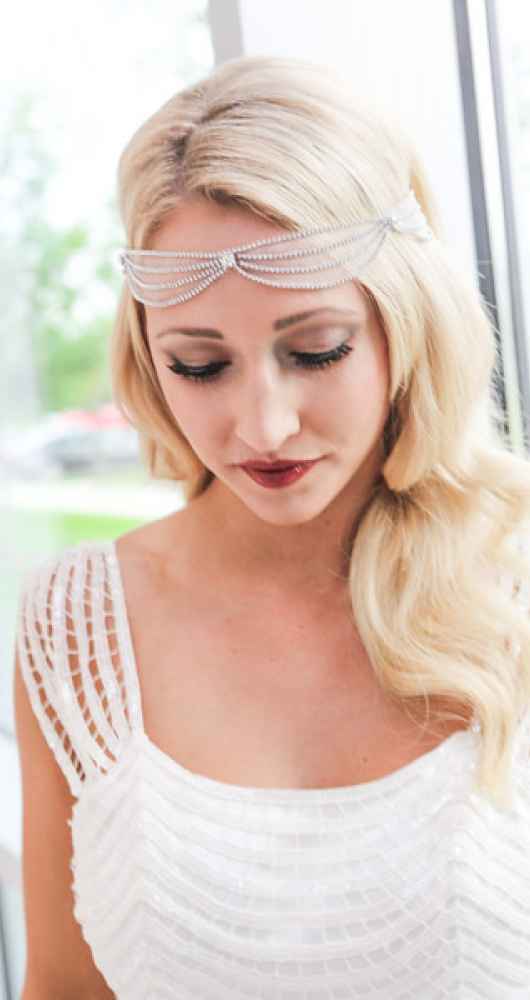 THE HAIR & MAKEUP
To achieve the modern, sophisticated look, the girls were given smoky eyes and dark lips, with soft curls and high ponytails.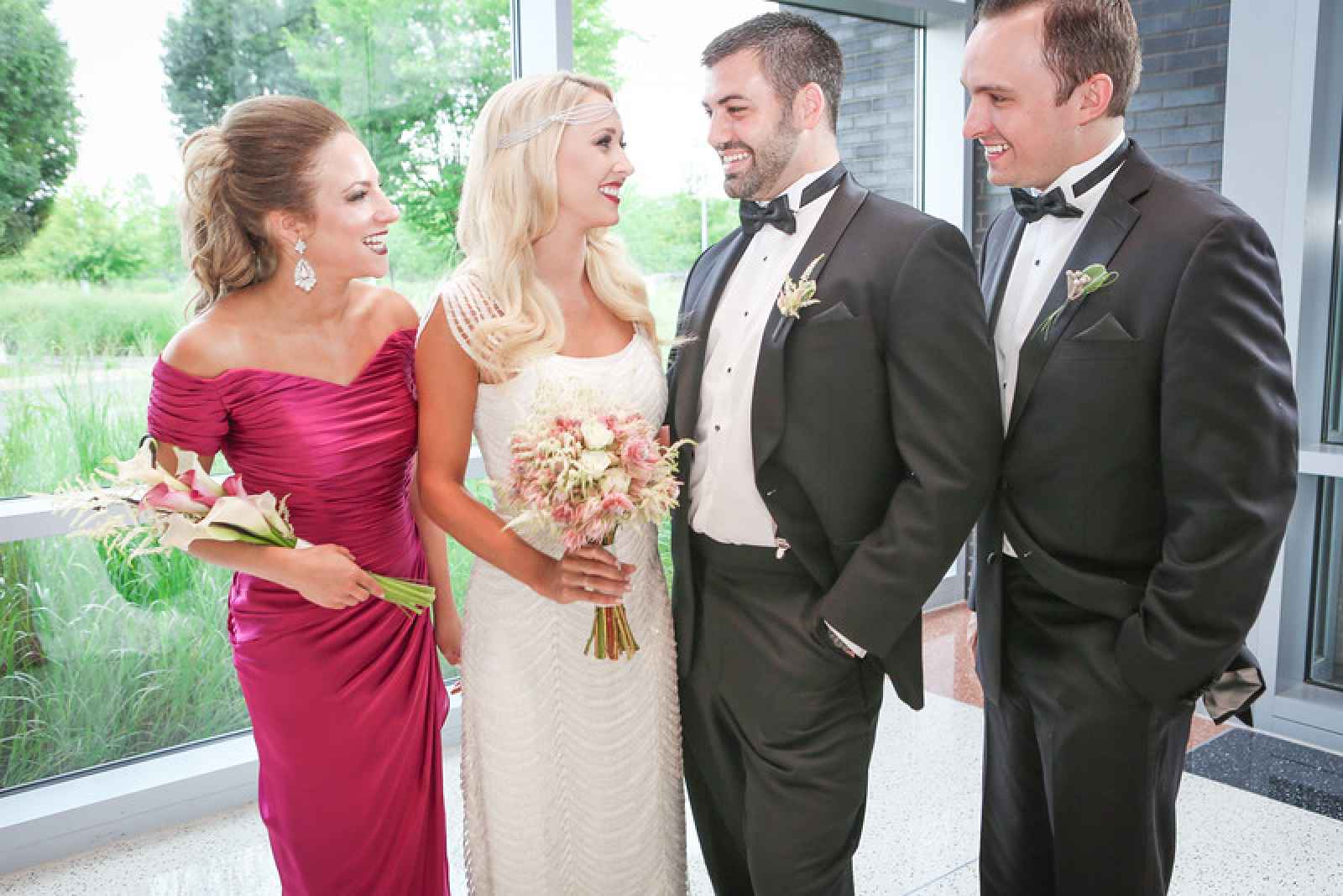 THE TUXES
Both of the men looked bold in their classic tuxes with black bowties.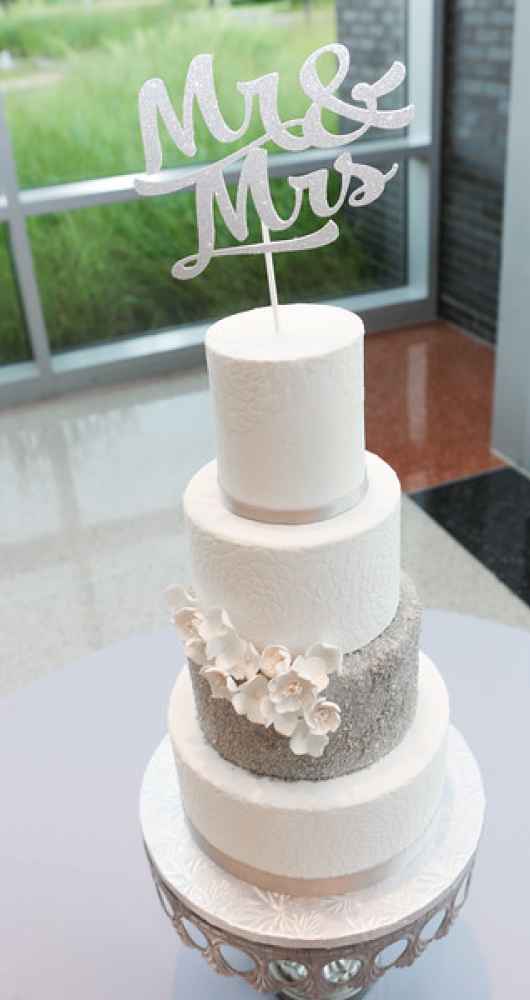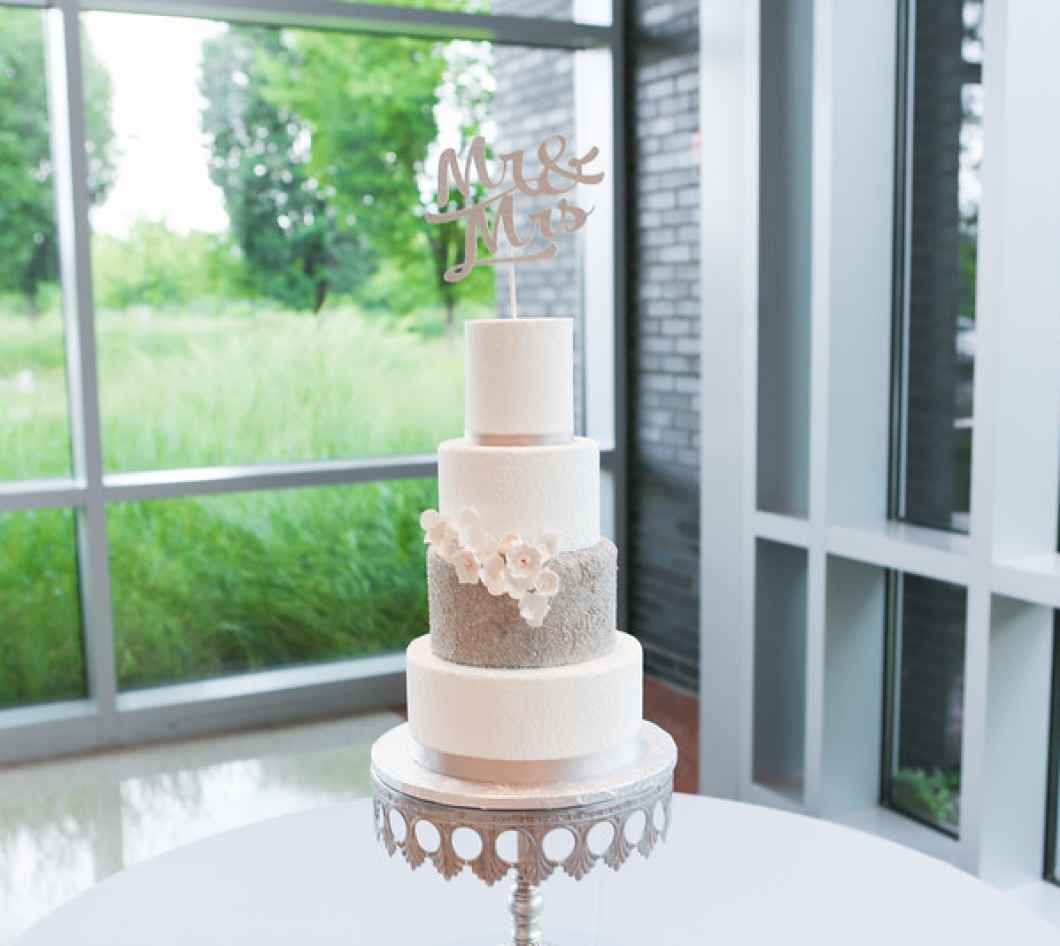 THE CAKE
The four-tiered cake featured three textured white tiers and one tier covered in silver edible glitter with a posy of fondant flowers.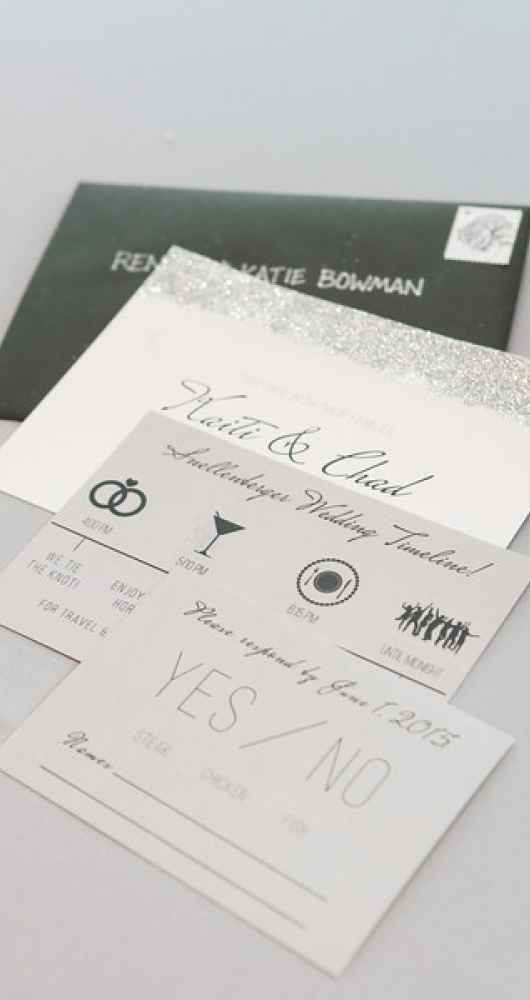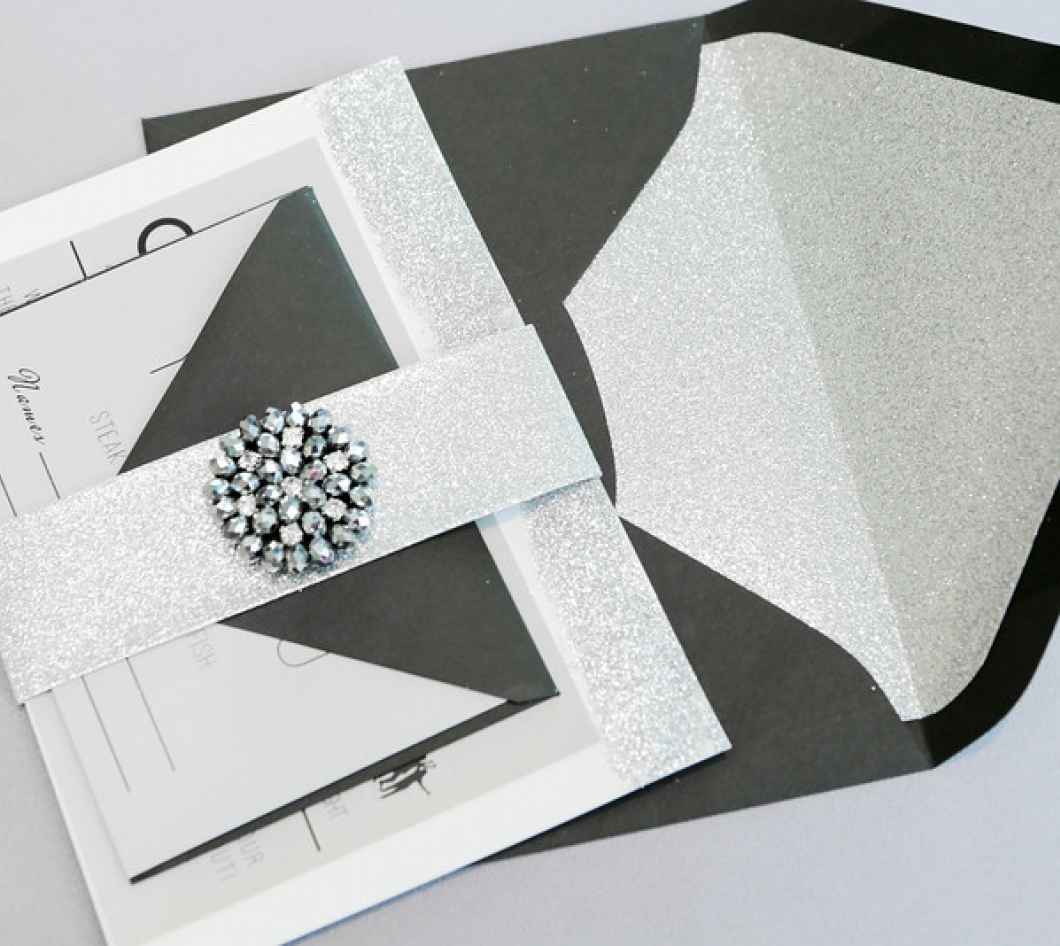 THE PAPER GOODS
There was no end to the glitter on the beautiful designed invitation suite. Sparkle can be found on the envelope, invite, and band, with black and silver accents throughout. The matching menu and place cards completed the set.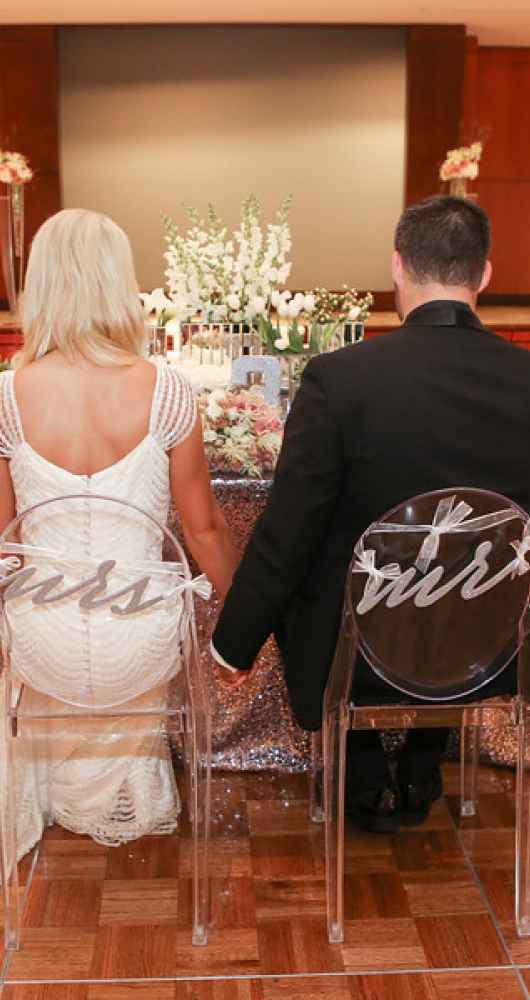 THE TABLE
Set with an overlay of pure sequins, the kings table shone under the lights with a color palette of silver and white. Simple china and flatware highlighted the eye catching linen and floral.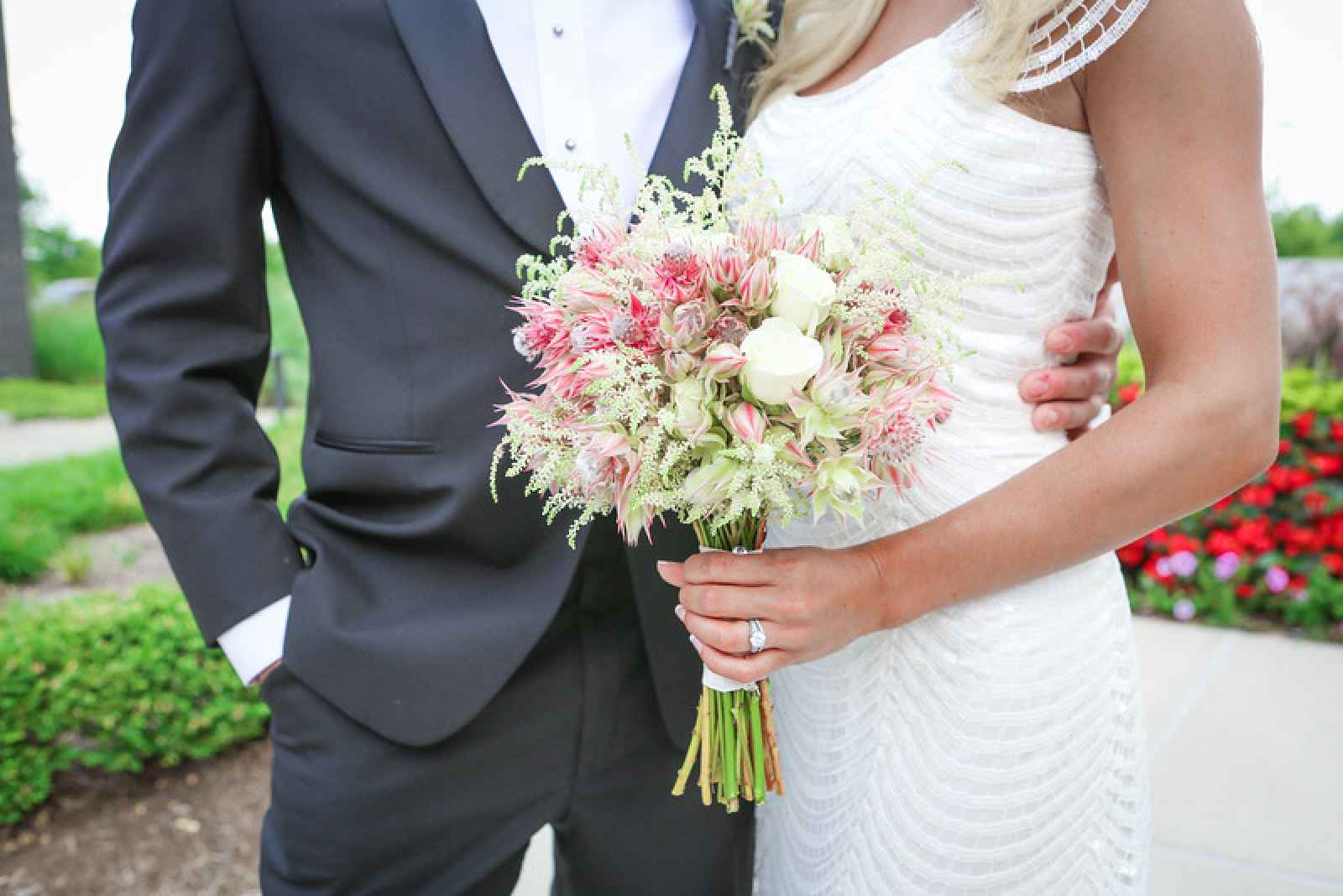 THE FLORAL
The gorgeous tablescape featured an assortment of white flowers, from roses to tulips and lilies, in mirrored rectangular vases. The bouquets focused on unique flowers and interesting shapes, with hints of pinks and silk ribbons.
THE FURNITURE
From Lucite chairs at the kings table to a serpentine couch in the foyer, the sleek furniture was the perfect backdrop. Focusing on having an array of interesting shapes, the furniture was in shades of white, silver and chrome.