Indiana Memorial Union Cover Shoot
The visionaries for this fabulous cover shoot at the Indiana Memorial Union captured that one glorious moment in time that a bride and groom will recall forever. It doesn't matter the season or the latest trend; all that matters is that one eternal moment.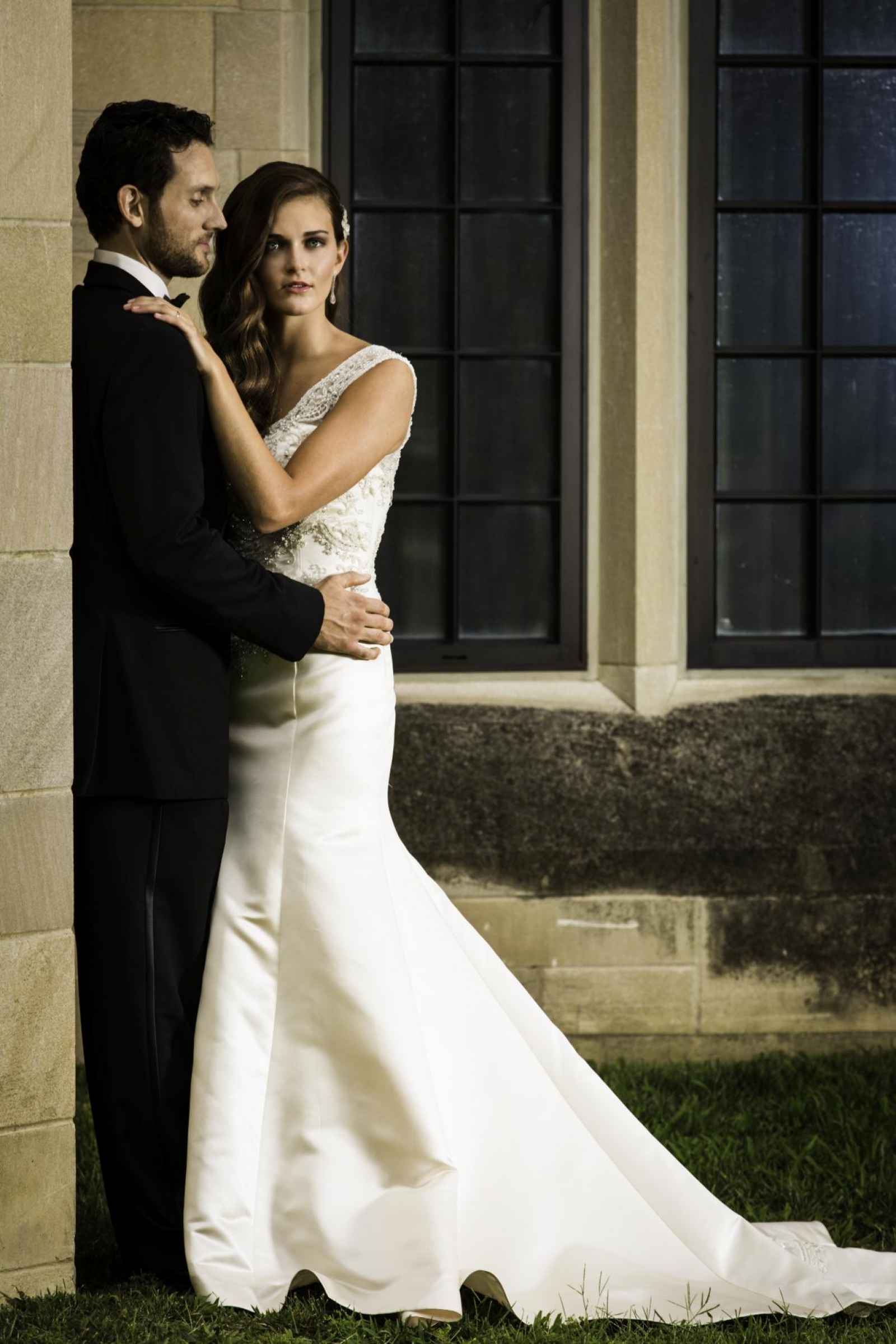 The Gown
This lovely fit and flare gown, designed by Casablanca Bridal (#2141), features a satin skirt, a sheer illusion neckline with pearls and Swarovski crystals and rhinestones. We're still swooning over the beaded embellishment on the train. 
The Hair
The stylist wanted to create a dramatic but sophisticated look. She made that happen by draping the hair to one side and curling the model's tresses in the same direction. The look was enhanced with just the right earrings and hair comb.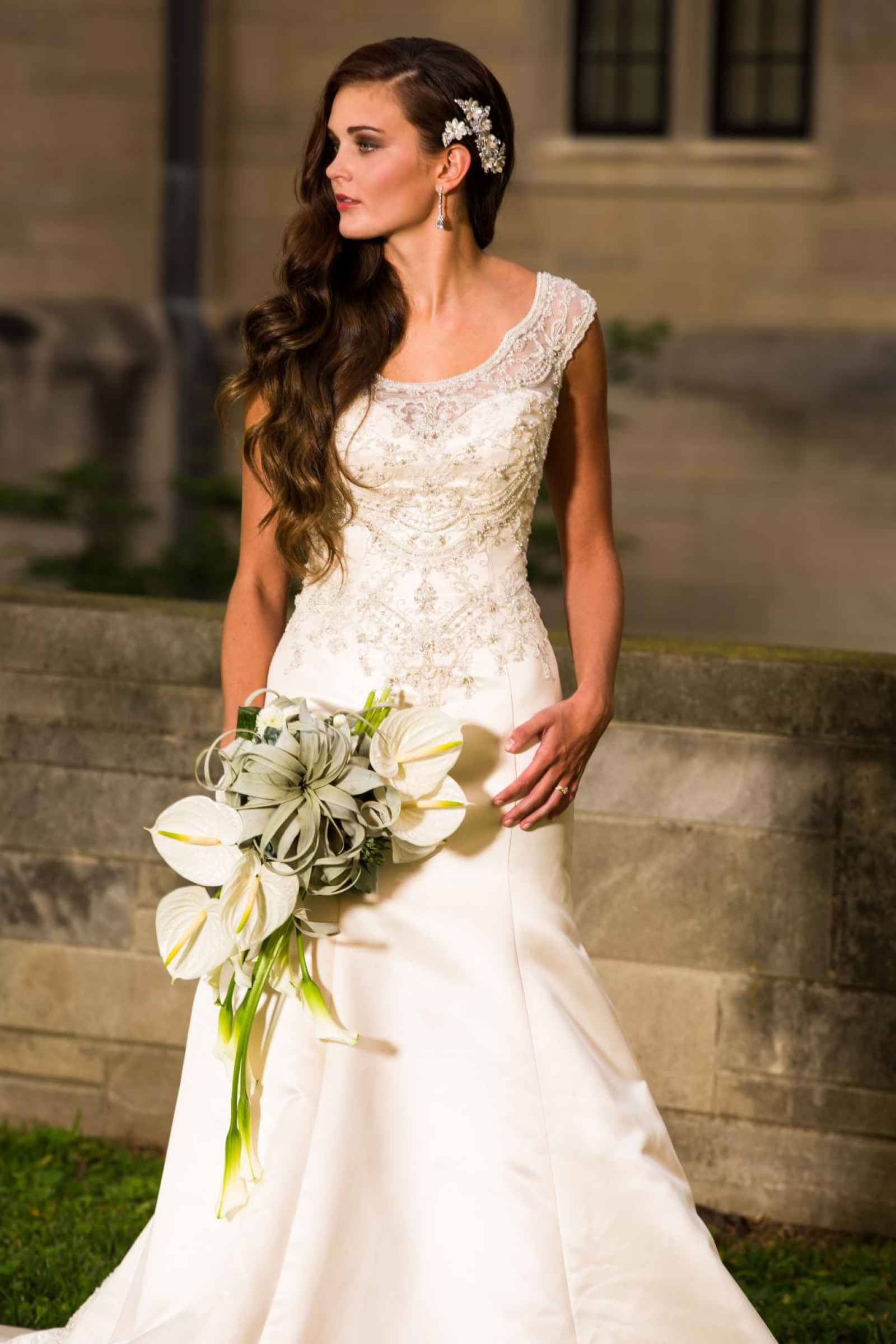 The Makeup
Enhancing the model's natural beauty was key to the makeup. Our makeup artist used soft contouring to enrich her natural bone structure. Satin shades of taupe and earth tones resulted in a soft, iridescent glow. Foundation was airbrushed to ensure an even, medium coverage finish that would last for hours. The look was completed with a rose-toned blush.
The Venue
While the union is a beloved and well-known spot on the Indiana University campus, for the purposes of the shoot, this wedding is shot from unusual vantage points that extol the possibilities of the renovated space and the timeless architecture. Think you know every inch of it? Think again. This is not your mother's student union.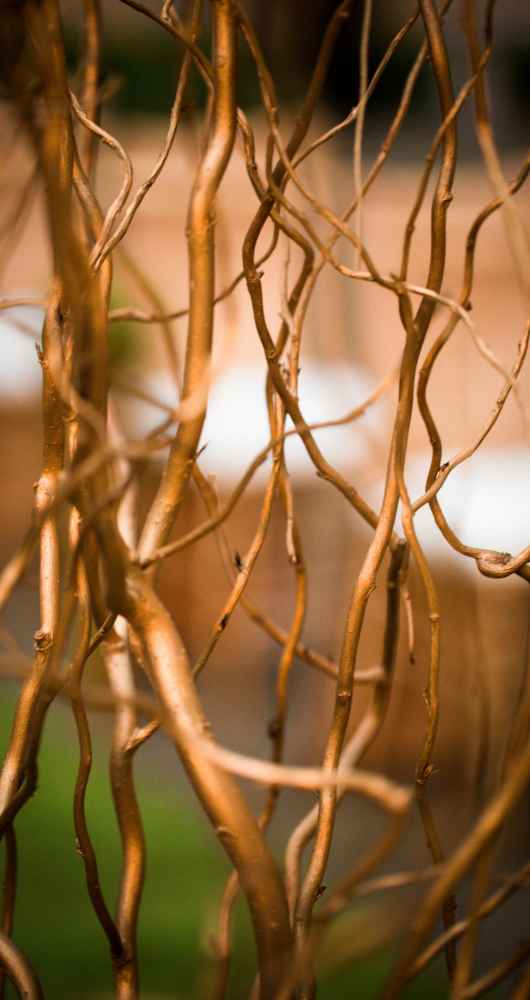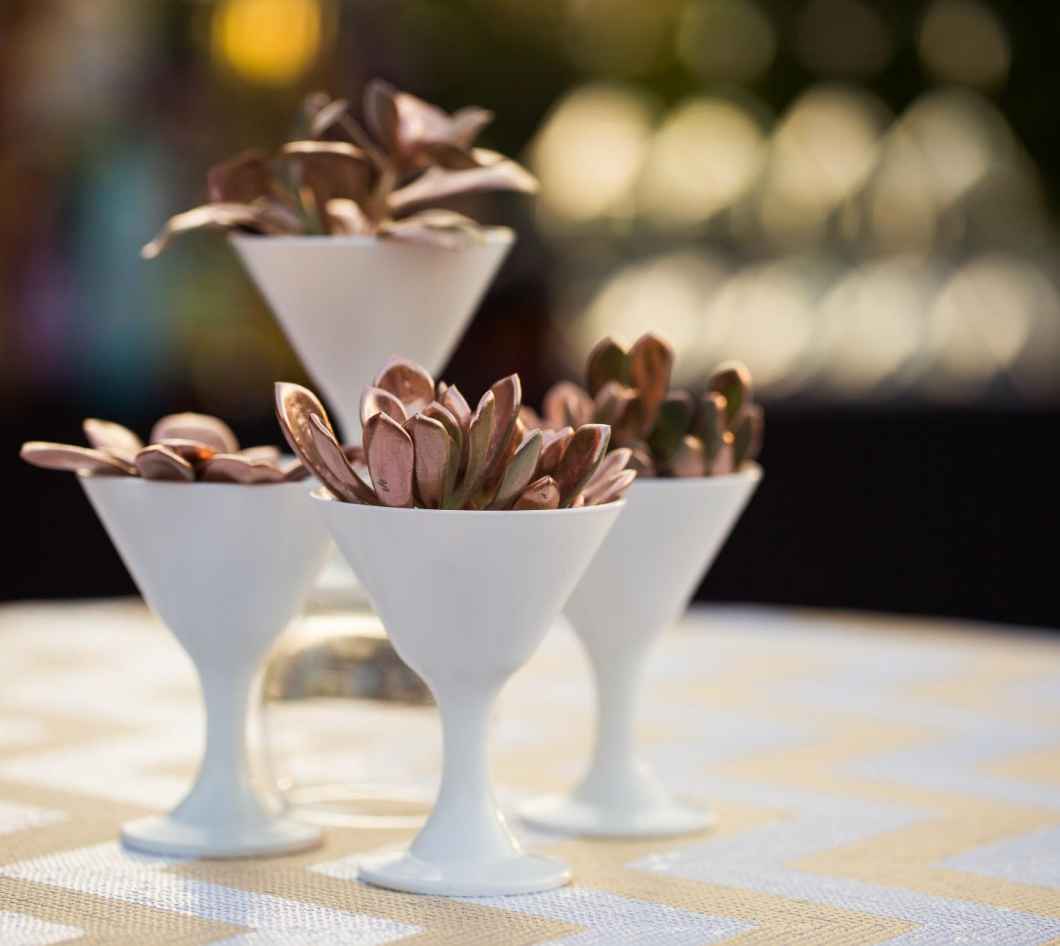 The Floral Palette 
Shades of green and ivory with accents of gold were the inspiration for the plentiful flowers used throughout the various locations. The ceremony spot worked with natural elements such as moss, curly willow and succulents.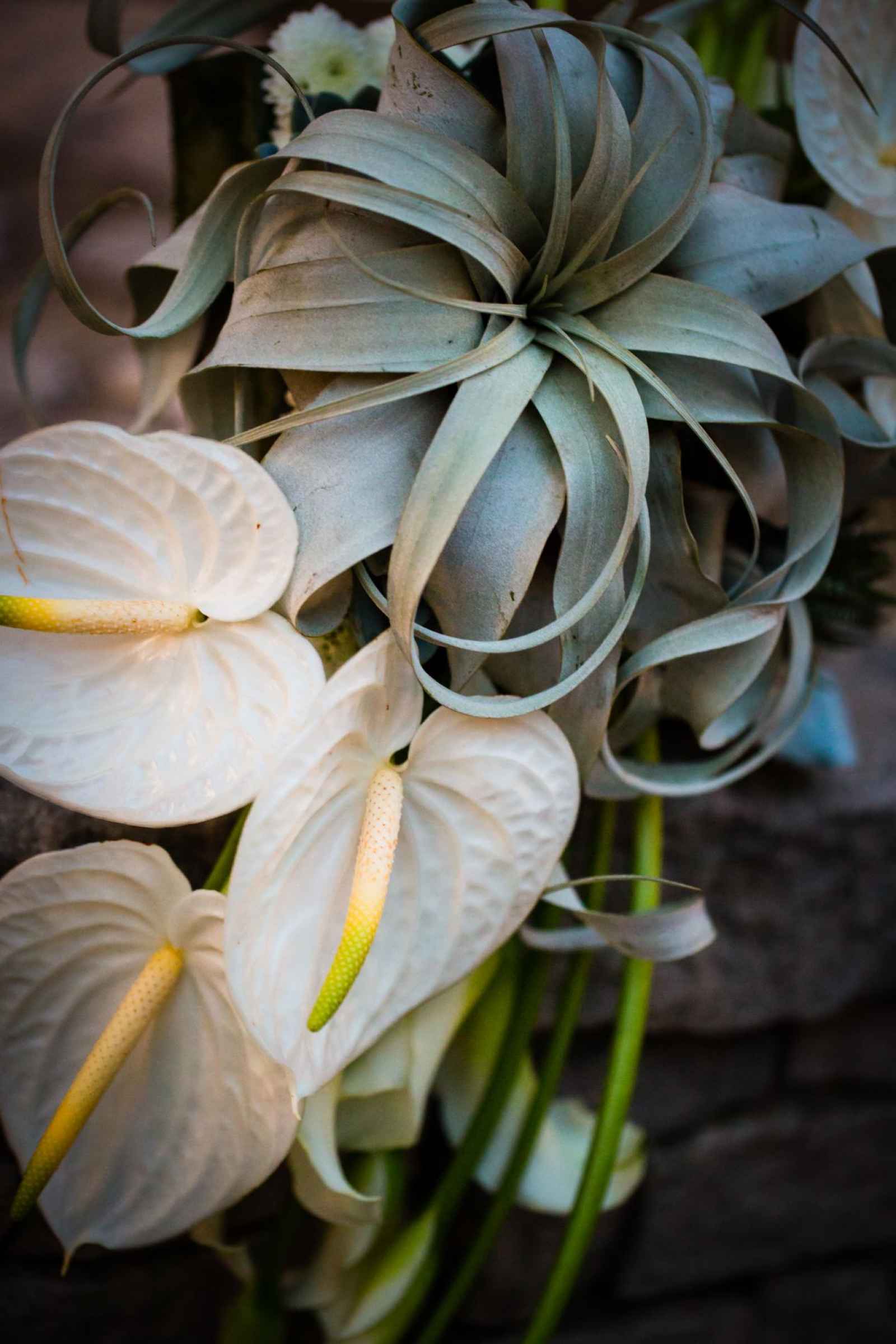 The Bouquet
We tried to keep this one "elemental" using a square bouquet holder, air plants, particularly tillandsia, green tick dianthus, orchids, mini callas, succulents and Kermit mums. 
The Groom
A rugged groom wearing a classic black tux – it's a combo we couldn't resist. 
The Ceremony
The ceremony took place on the garden terrace amid old stones and statuary. The gold chiavari chairs are capped with rustic linen chair backs and placed beside a moss runner and moss balls. A giant silk organza flower wraps around the chair back to add charm and sophistication to the garden setting.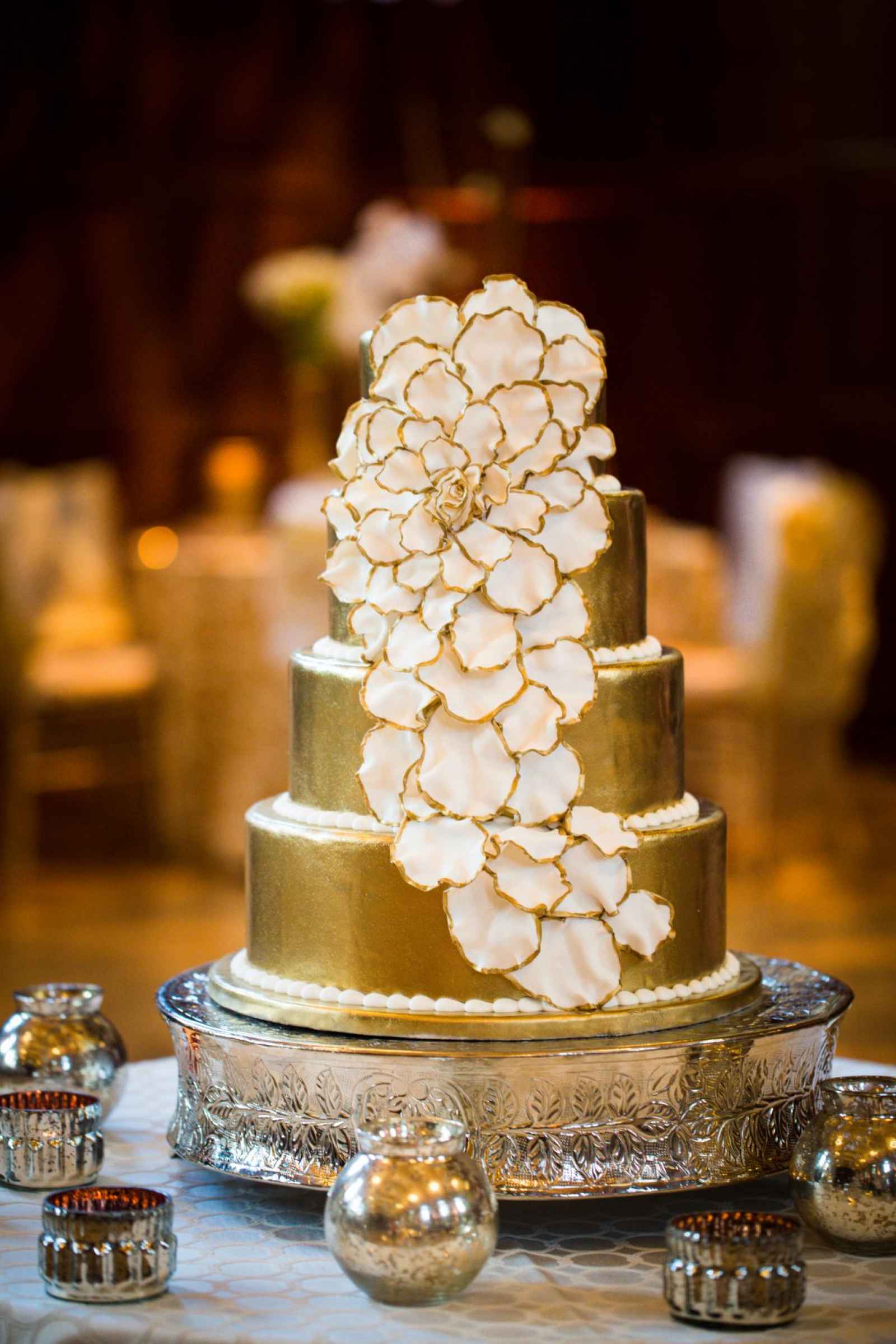 The Cake
This lux wedding cake is covered in a bright gold fondant and is crowned with large, gold-tipped white leaves cascading down its side.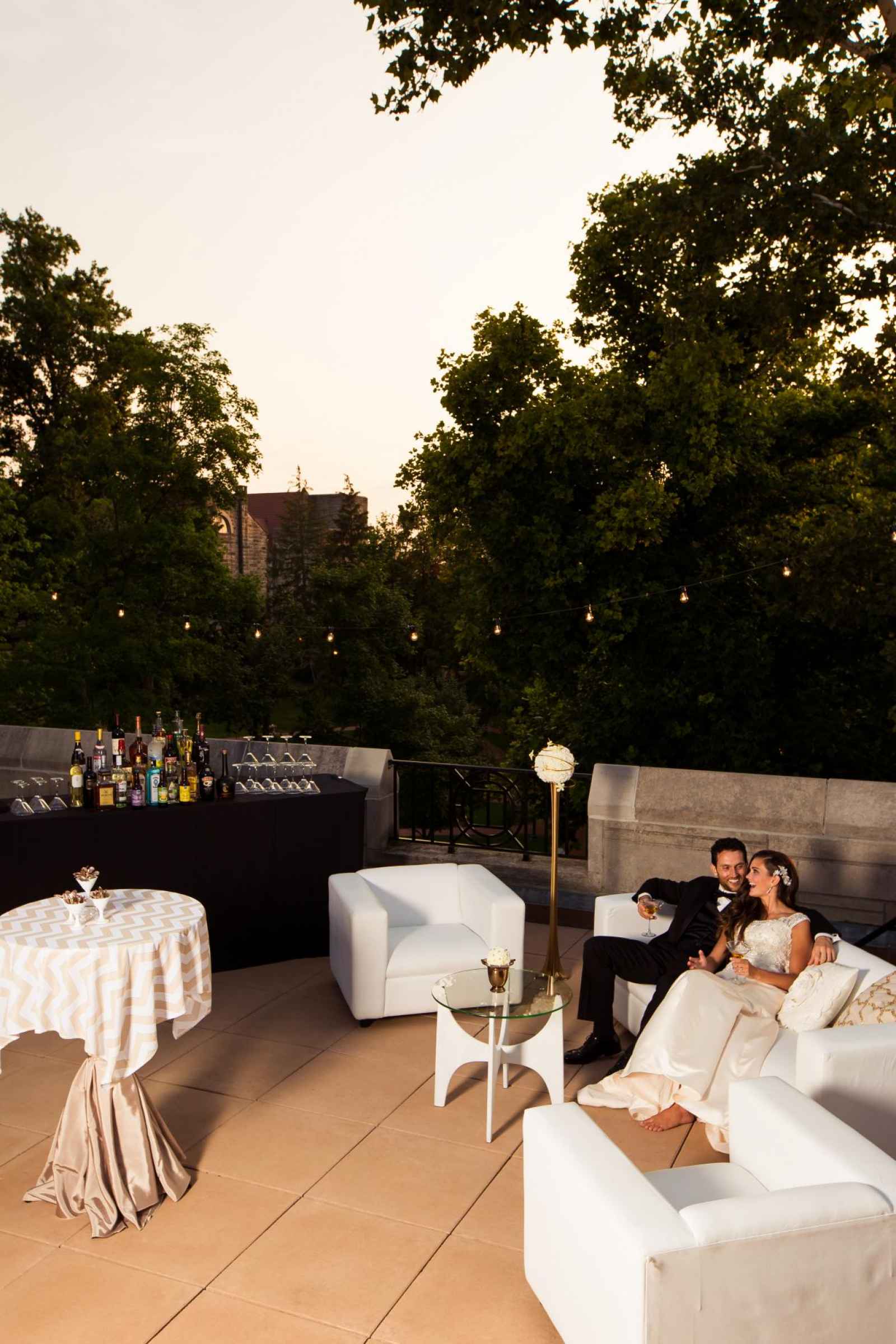 Extra, extra
White lounge furniture in the solarium creates a spectacular, sophisticated sunset rooftop scene with the picturesque campus as the backdrop.