Captured by Olive + Ivy at the bohemian bridal salon LAMB BRIDE in Grand Rapids, this styled shoot emits creativity and spirit. "I wanted to create something that was very boho with a little moody vibe," says Sandra, owner of Olive + Ivy.
Green and burgundy tones really made the moody aspect of this styled shoot come to life. The cake was raspberry chocolate with white frosting, with a caramel drizzle and fresh fruit on top. Wildflour Cakes + Pastries "also made the cutest little macaroons and marshmallows" to complete the display! Eucalyptus, amaranthus, ferns, and roses meshed well with the moody bohemian vibe. Many of the flowers and plants displayed were grown on the florist's front porch. Likewise, the stationery designs were all done by hand!
One fun facet of this shoot was the use of multiple dresses to really show off different ways to style various gowns. "We started with a dress with a lot of beading detail. It was absolutely gorgeous! It paired well with the gold head piece we added," says Sandra, "The second dress was more simple so we went with a slightly swept back bangs and added a couple of flowers. The last dress was actually see-through but was extremely fun. We added a little gold chain head piece to add some fun detail."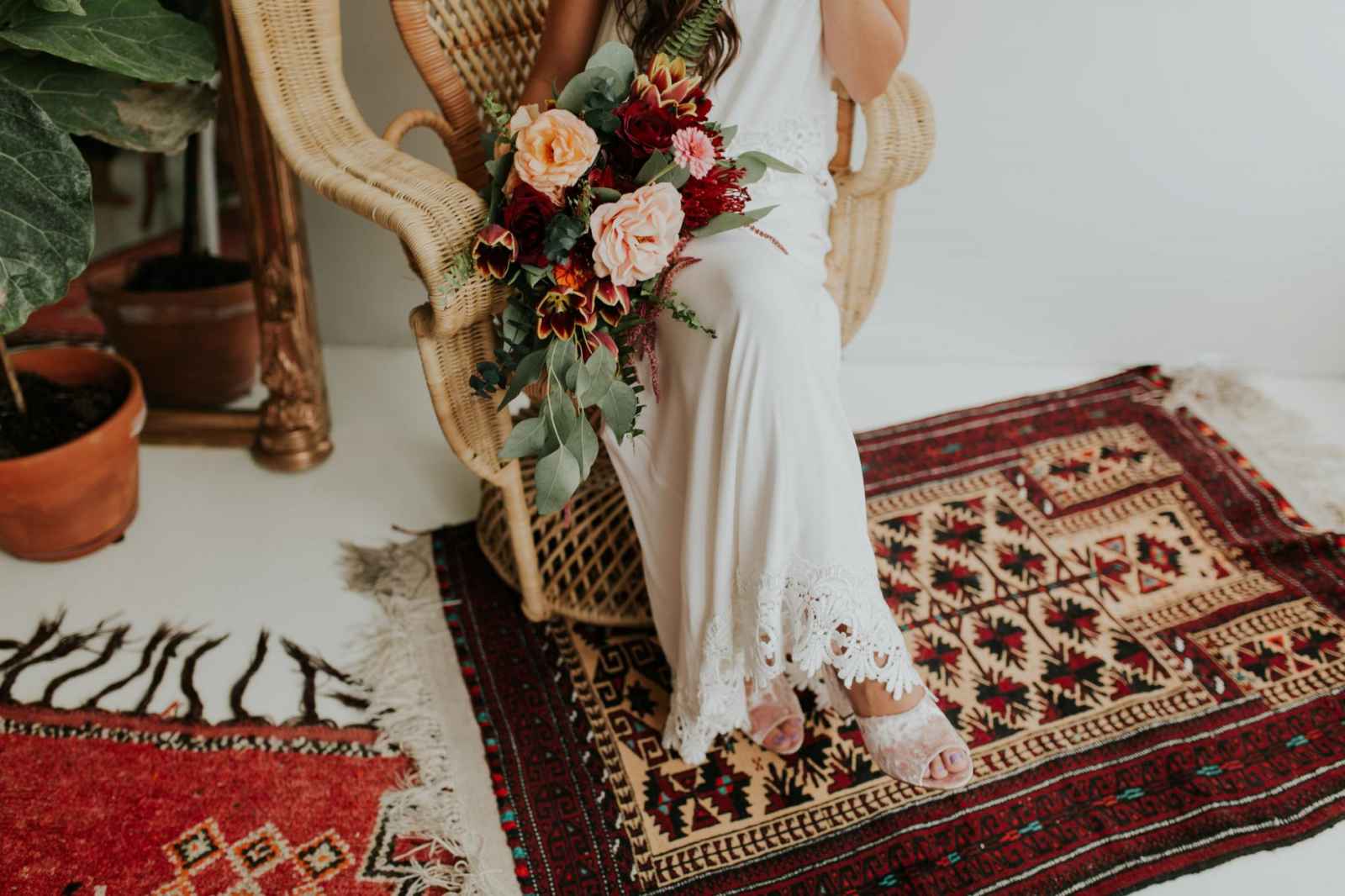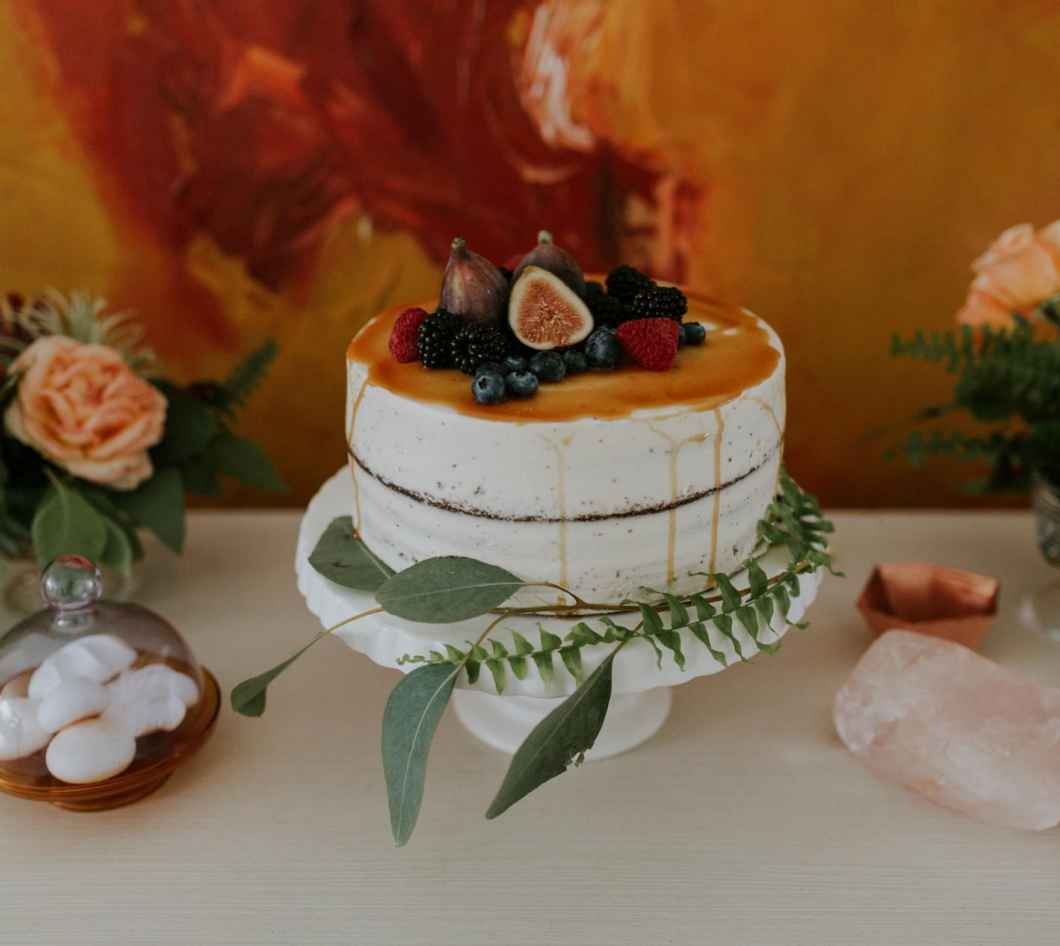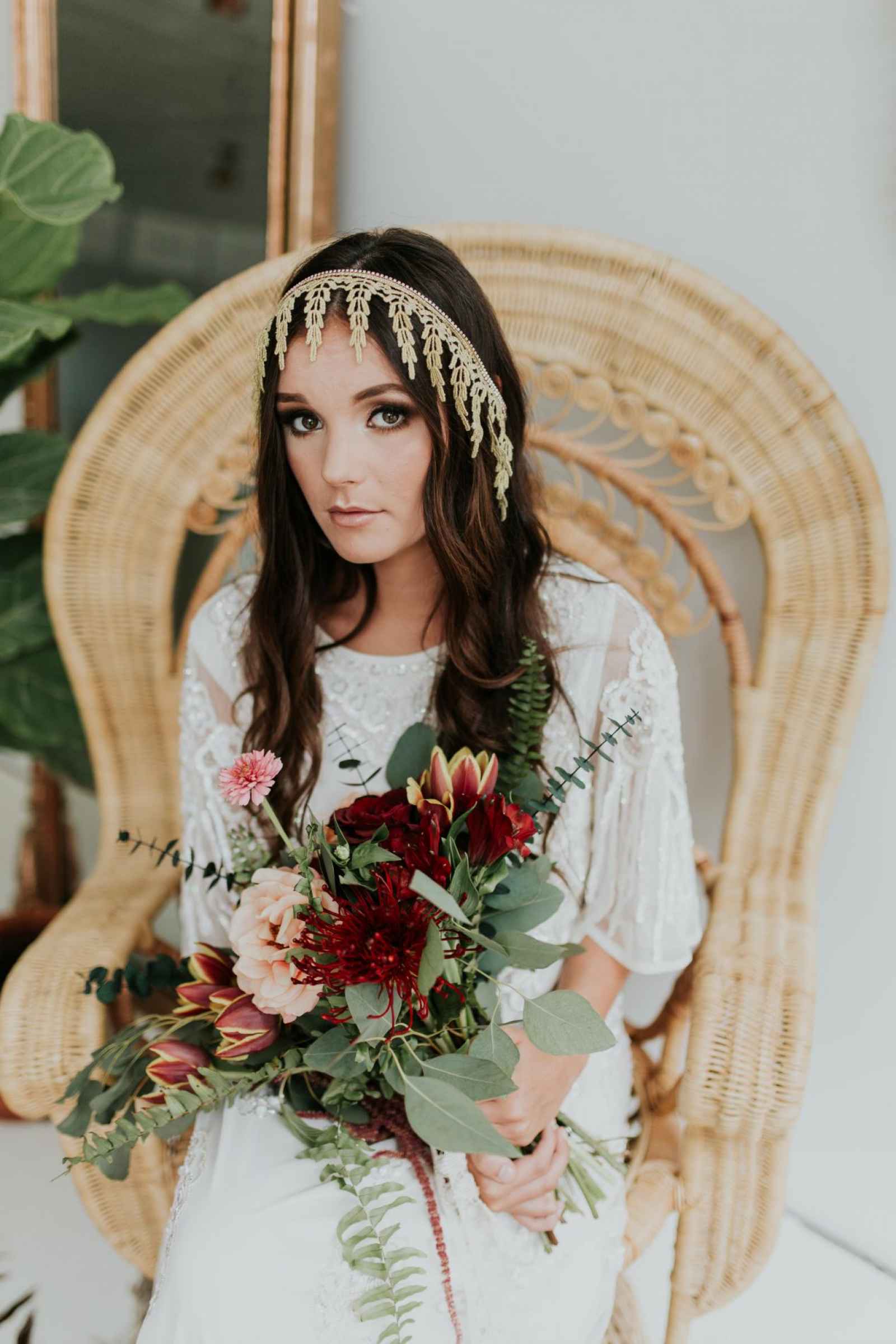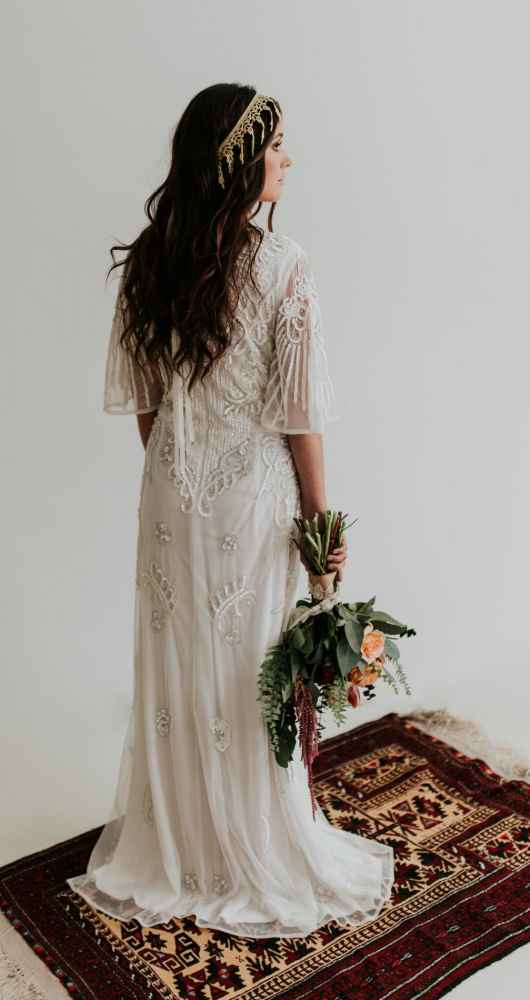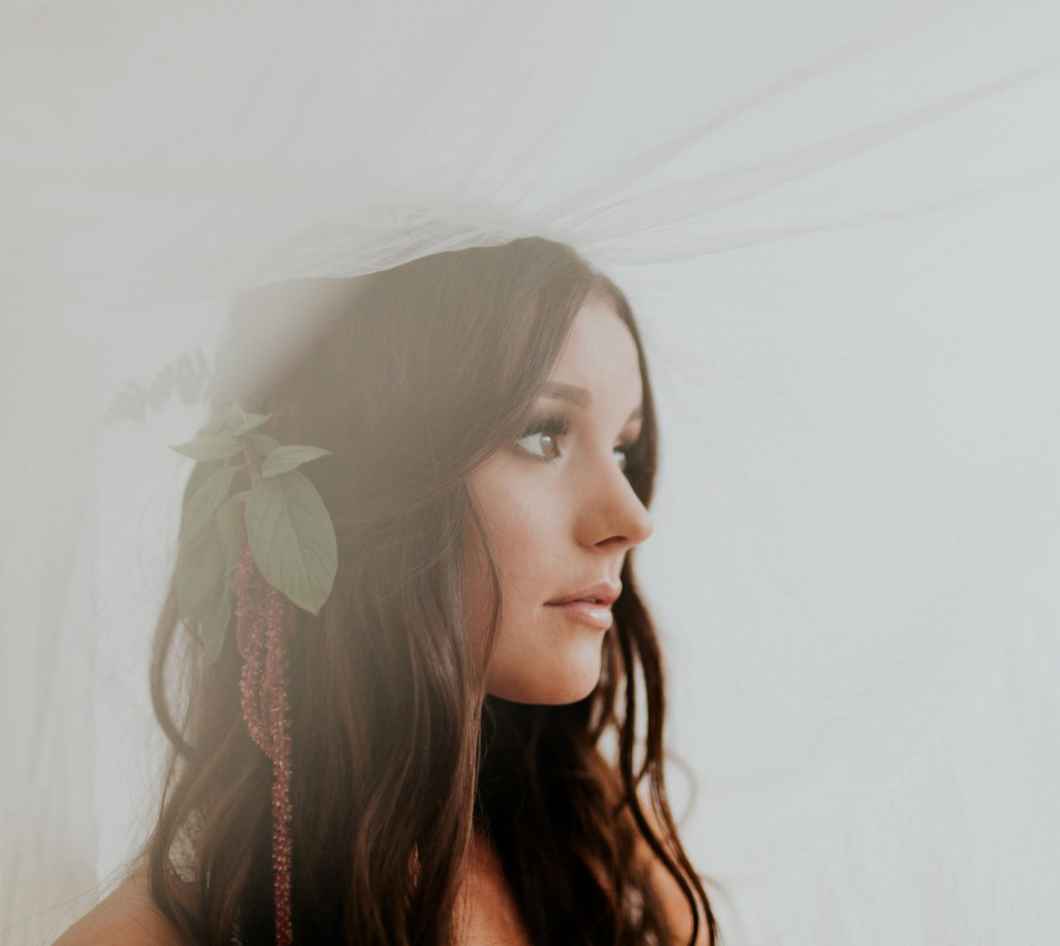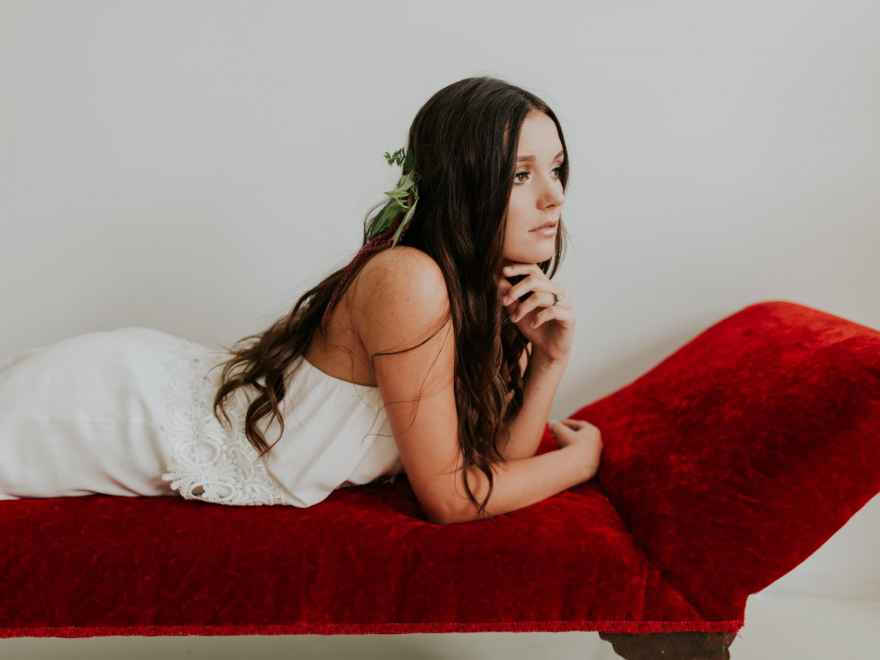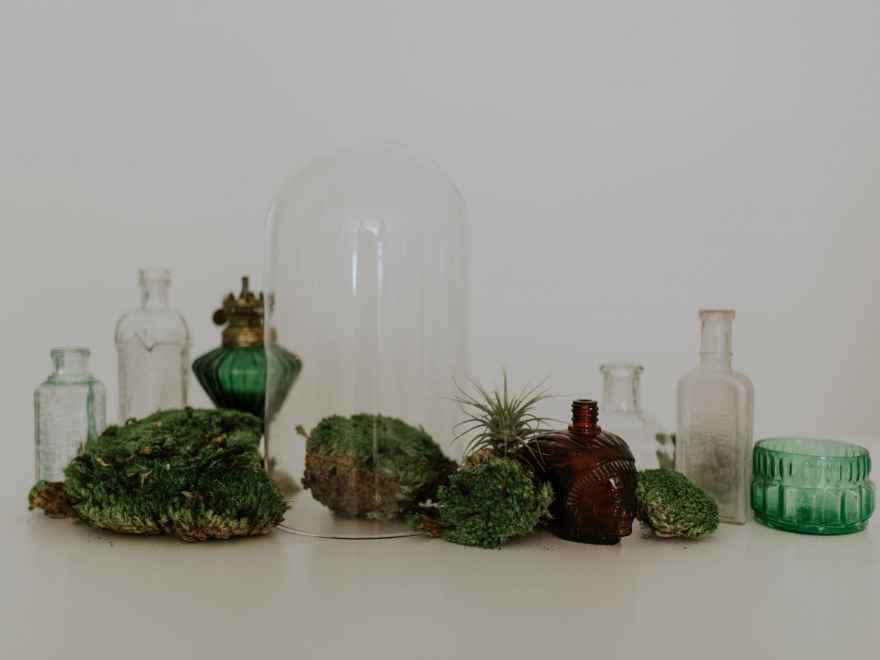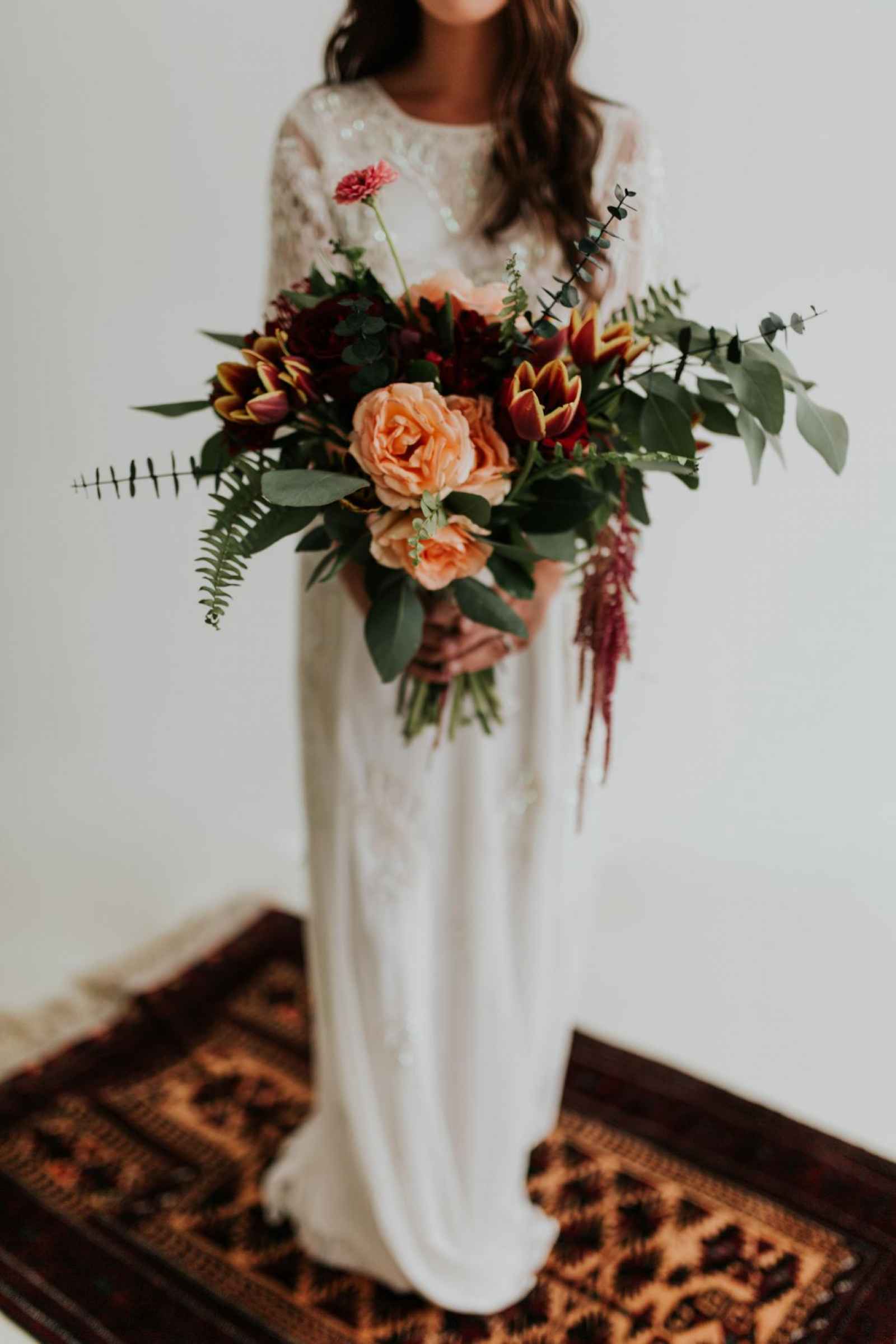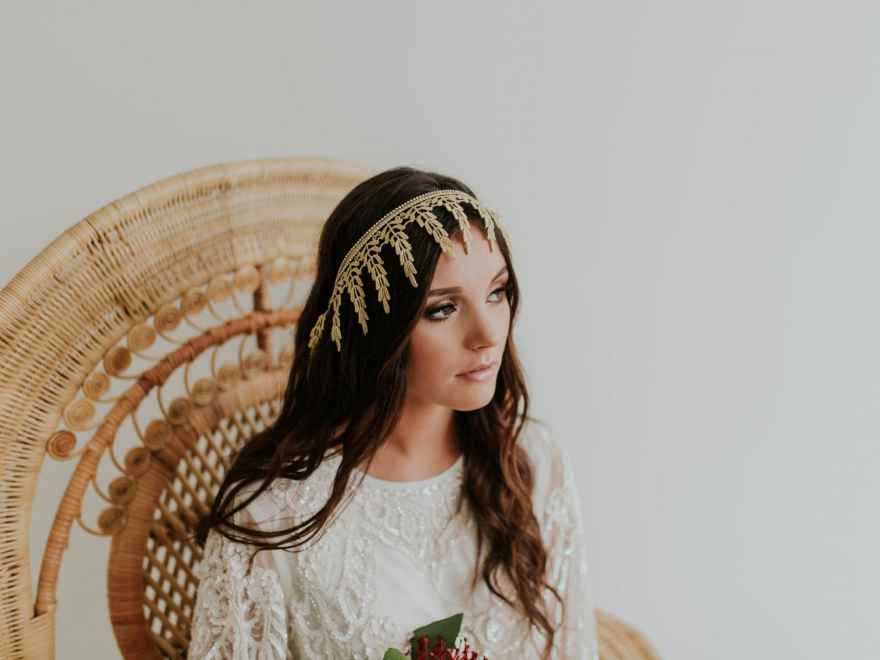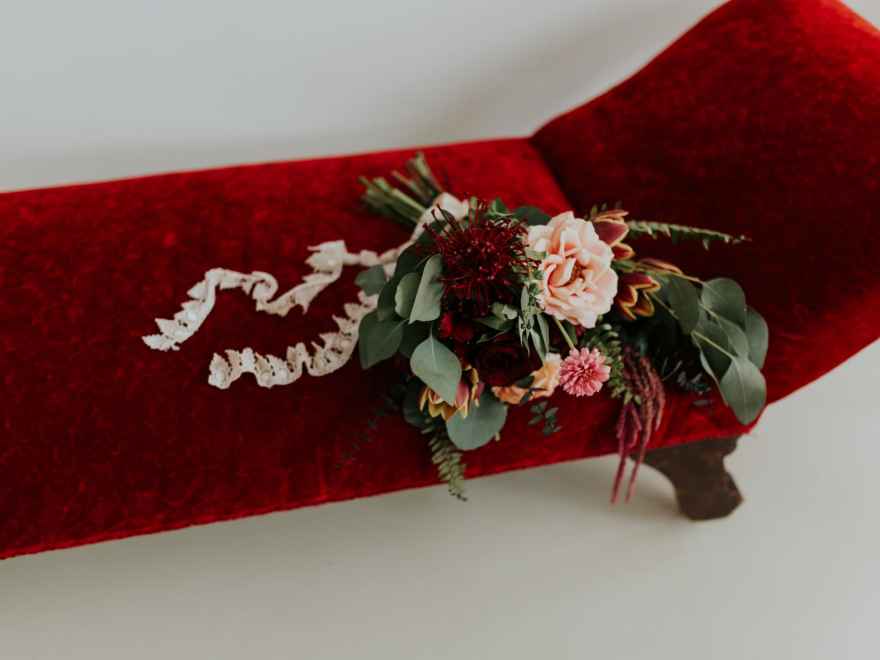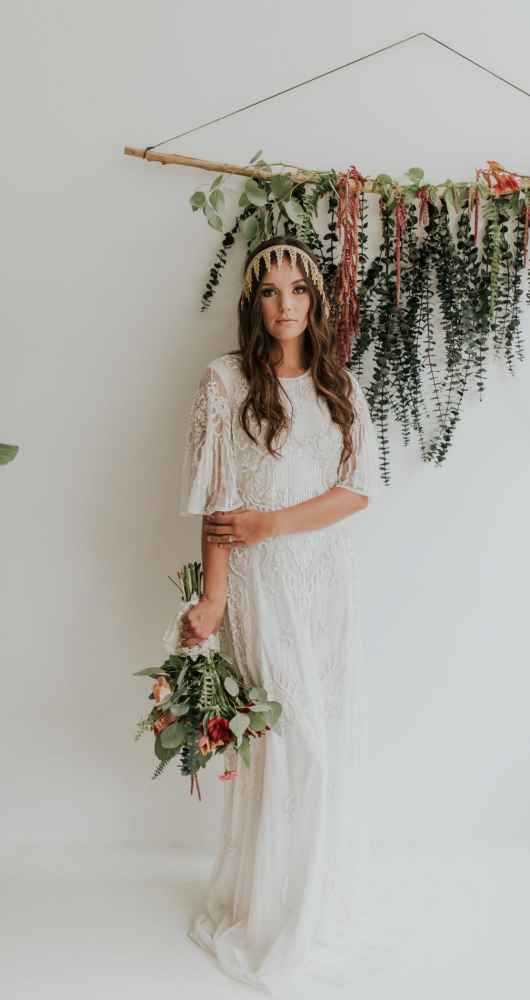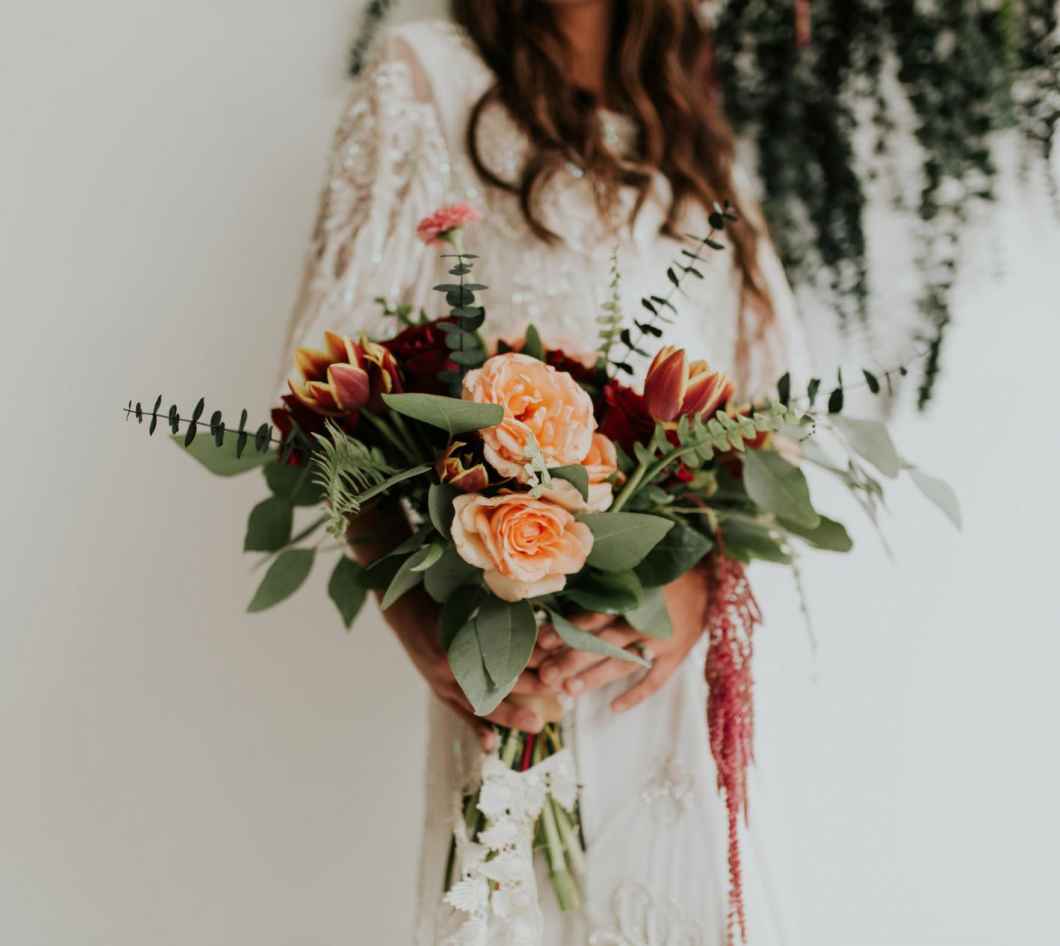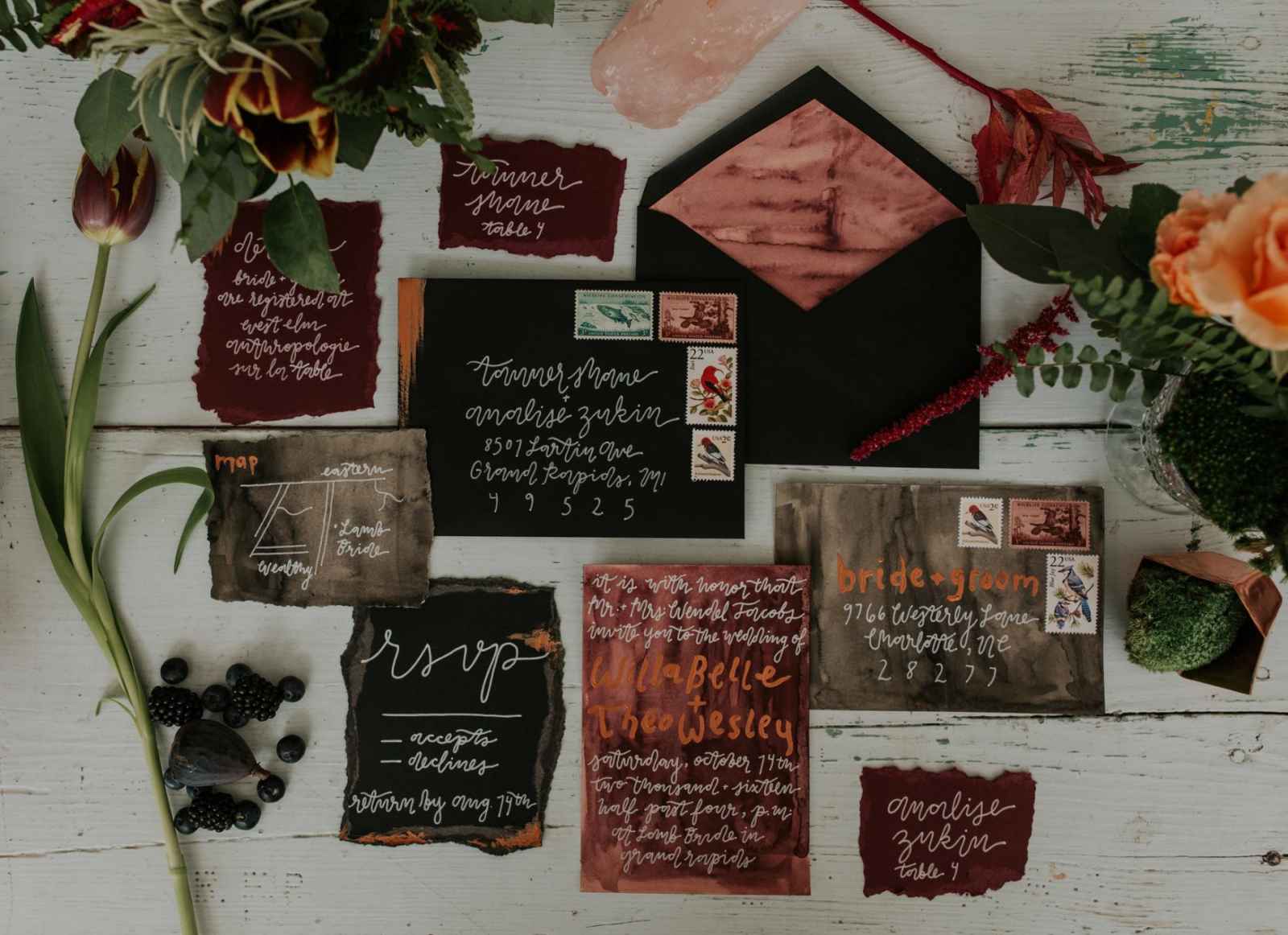 A LAMB BRIDE Style Shoot from Sculpted Films on Vimeo.
love this style shoot? 
Check out the vendors who made it happen! If you're on a mobile device or tablet, keep scrolling. If you're on a desktop, they're on the right!