Audra Martin of Heart's Arrow Events had an idea in mind—a very dramatic style shoot that lived at the opposite spectrum of light and airy, and she knew Michael Meeks, the photographer behind Nonpareil Weddings, was the perfect partner. "Knowing how creative and knowledgeable Michael is with lighting and creating drama in his images, I definitely wanted him to be part of it," Audra says. "My vision was something very dramatic. I wanted to use very moody jewel tones, dark backgrounds and metallics. I was picturing something very edgy and eclectic."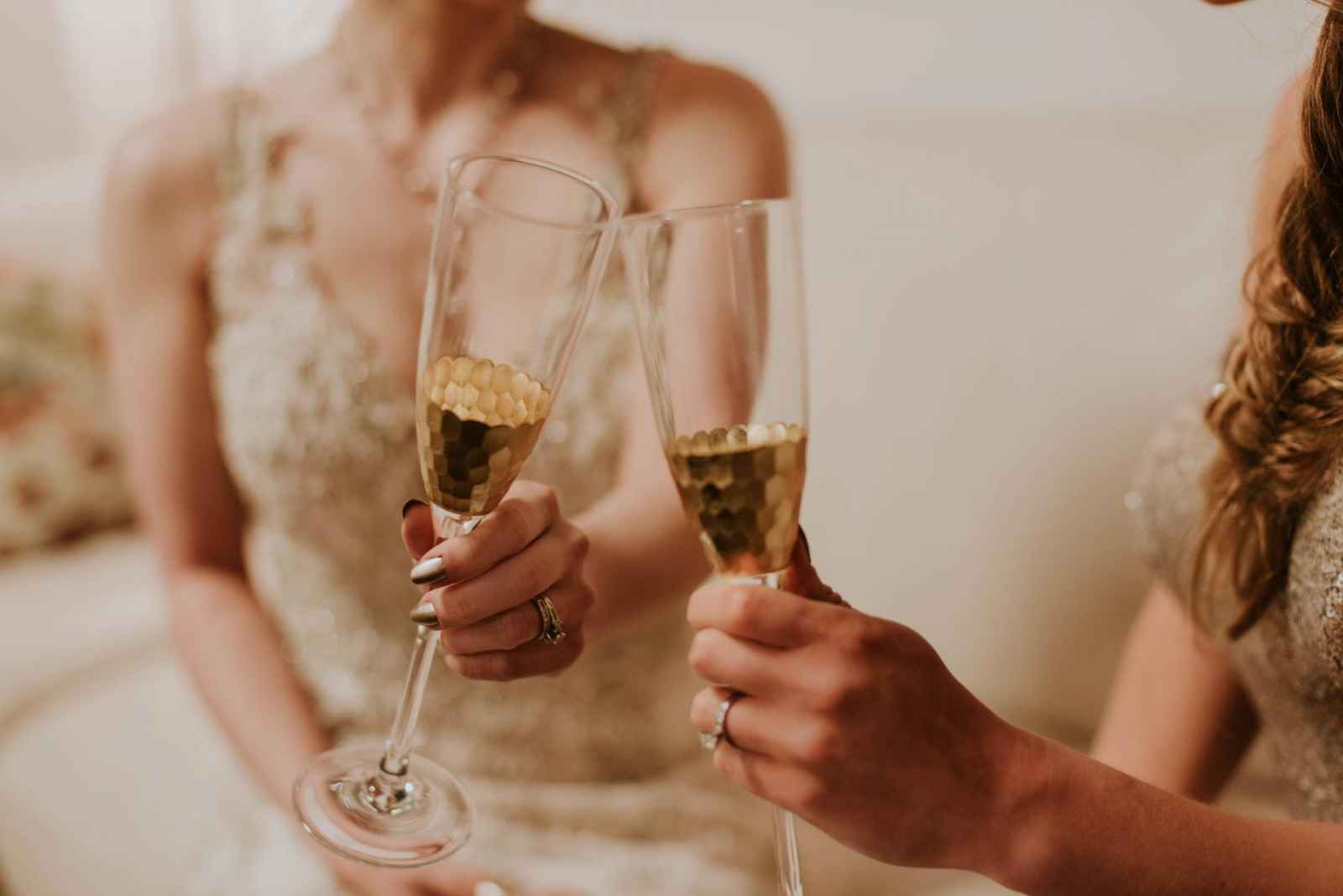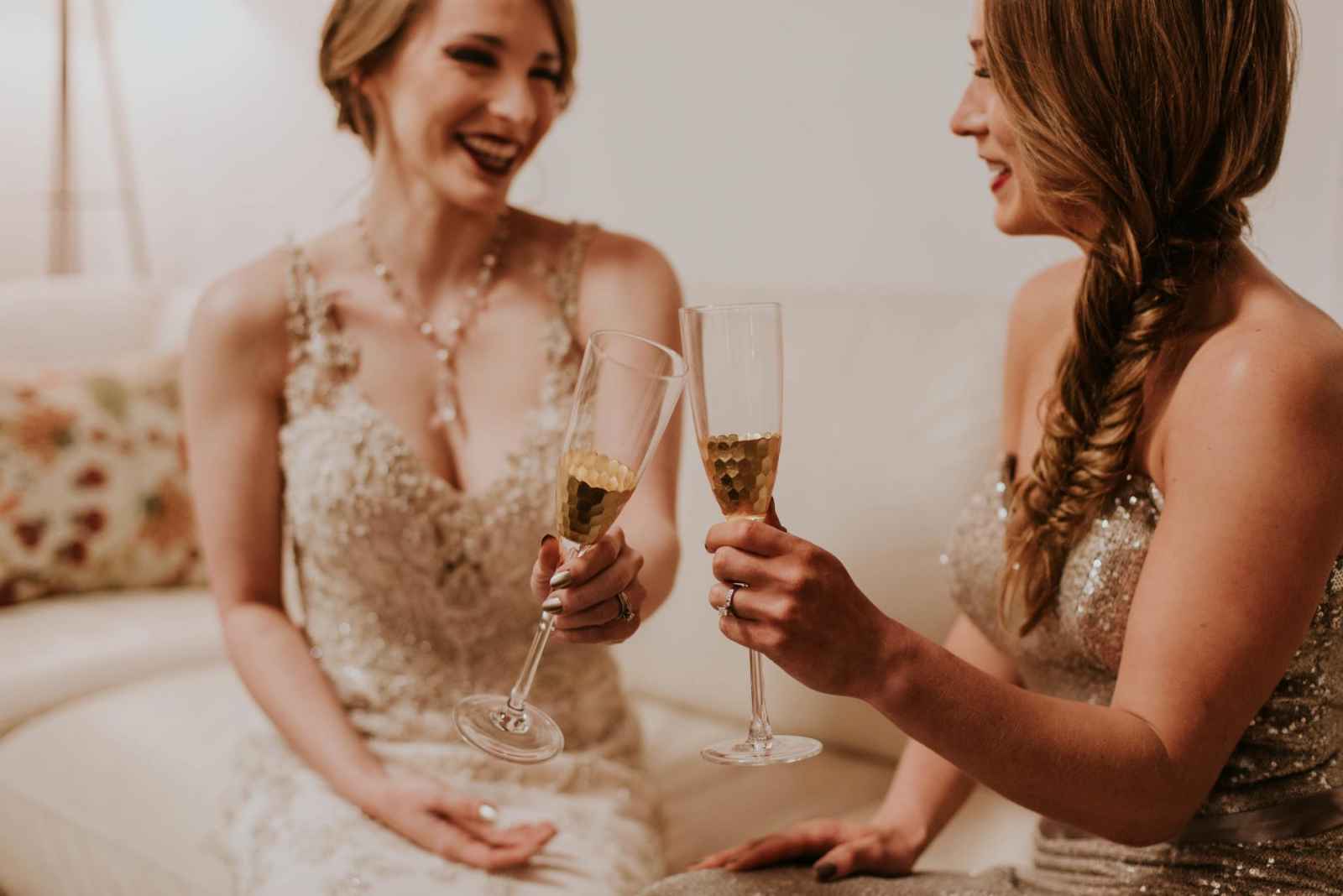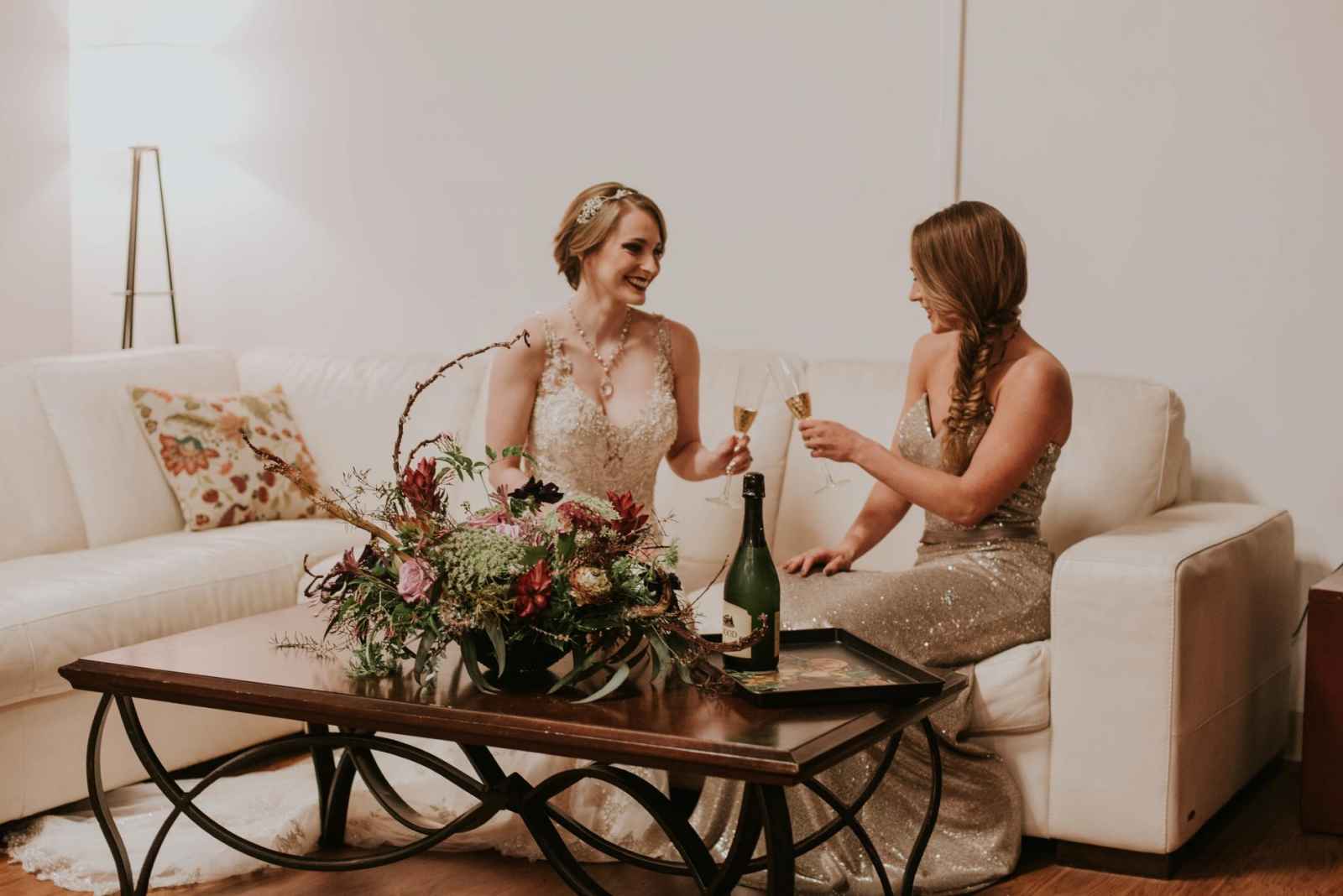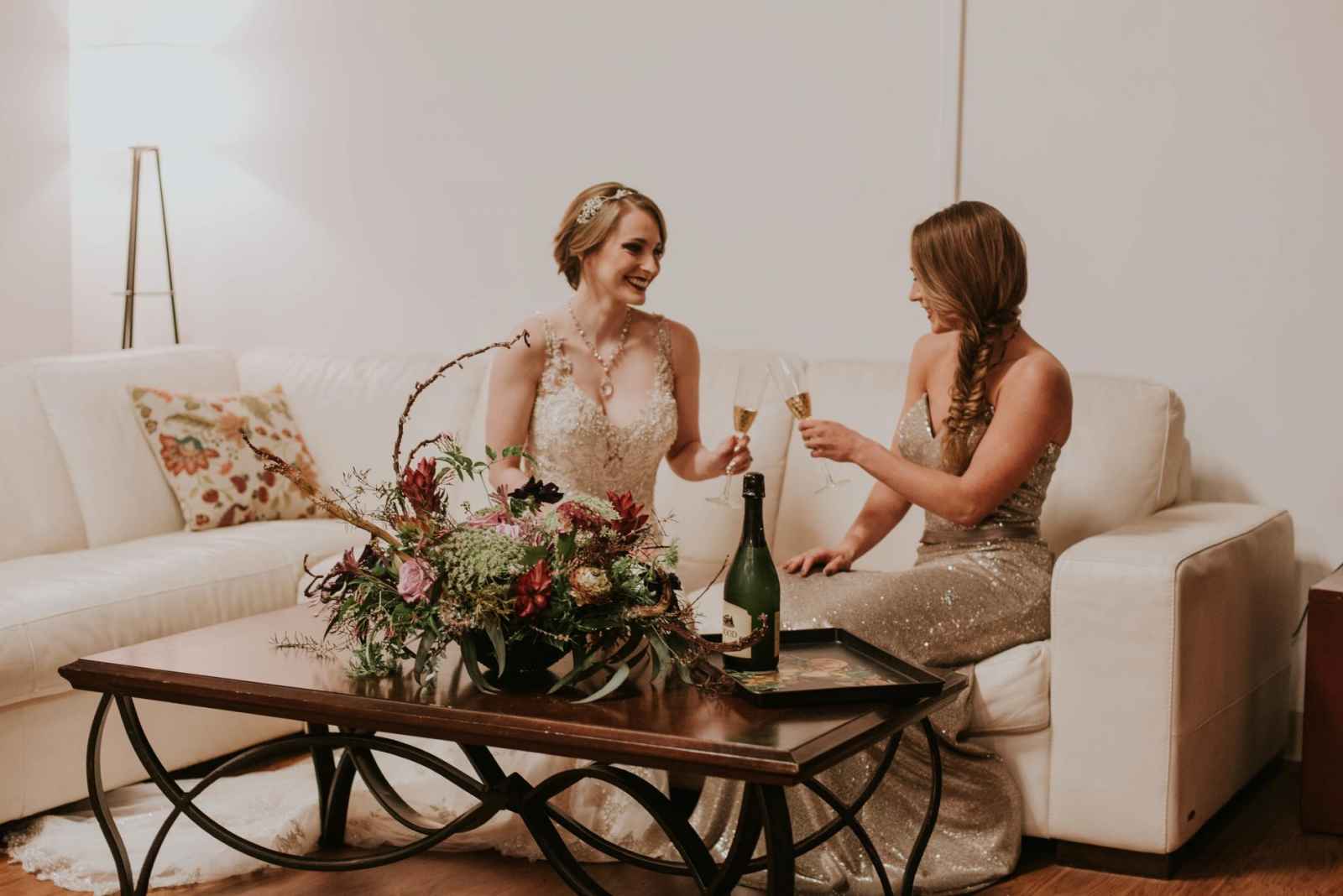 Drawn to the dark, moody vision himself, Michael was immediately on board. "I love dramatic lighting and when Audra asked, I immediately knew what I wanted to do," says Michael. "I had been watching the movie, Moulin Rouge, quite a few times in the previous weeks and I wanted to play with the red against the blue. That was the original concept. At some point, the colors changed a bit and there was no longer a dominant red. I then decided to just really stick to the tried and true warm against cool colors. I decided to bring a fog machine in to help the blue background really stand out."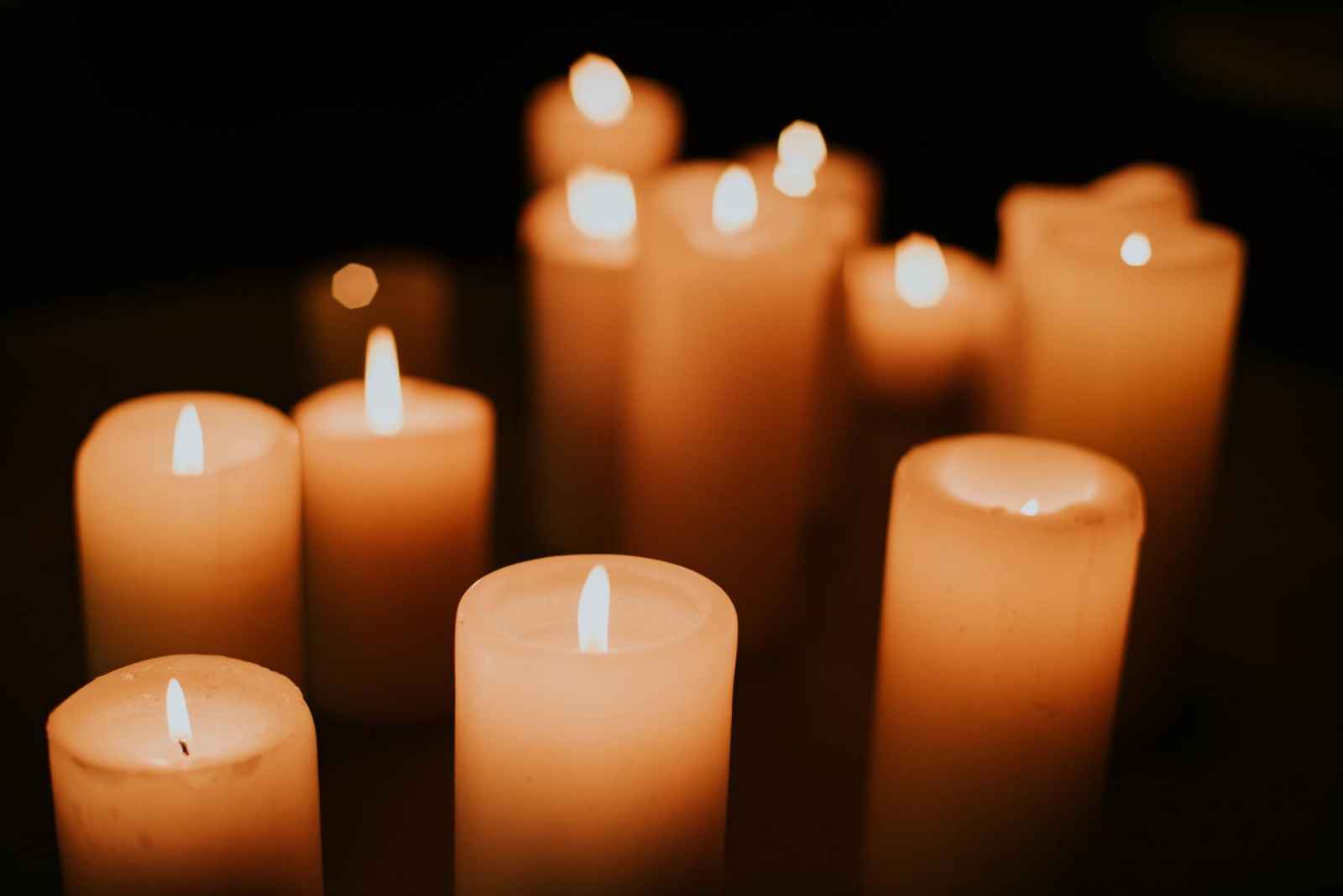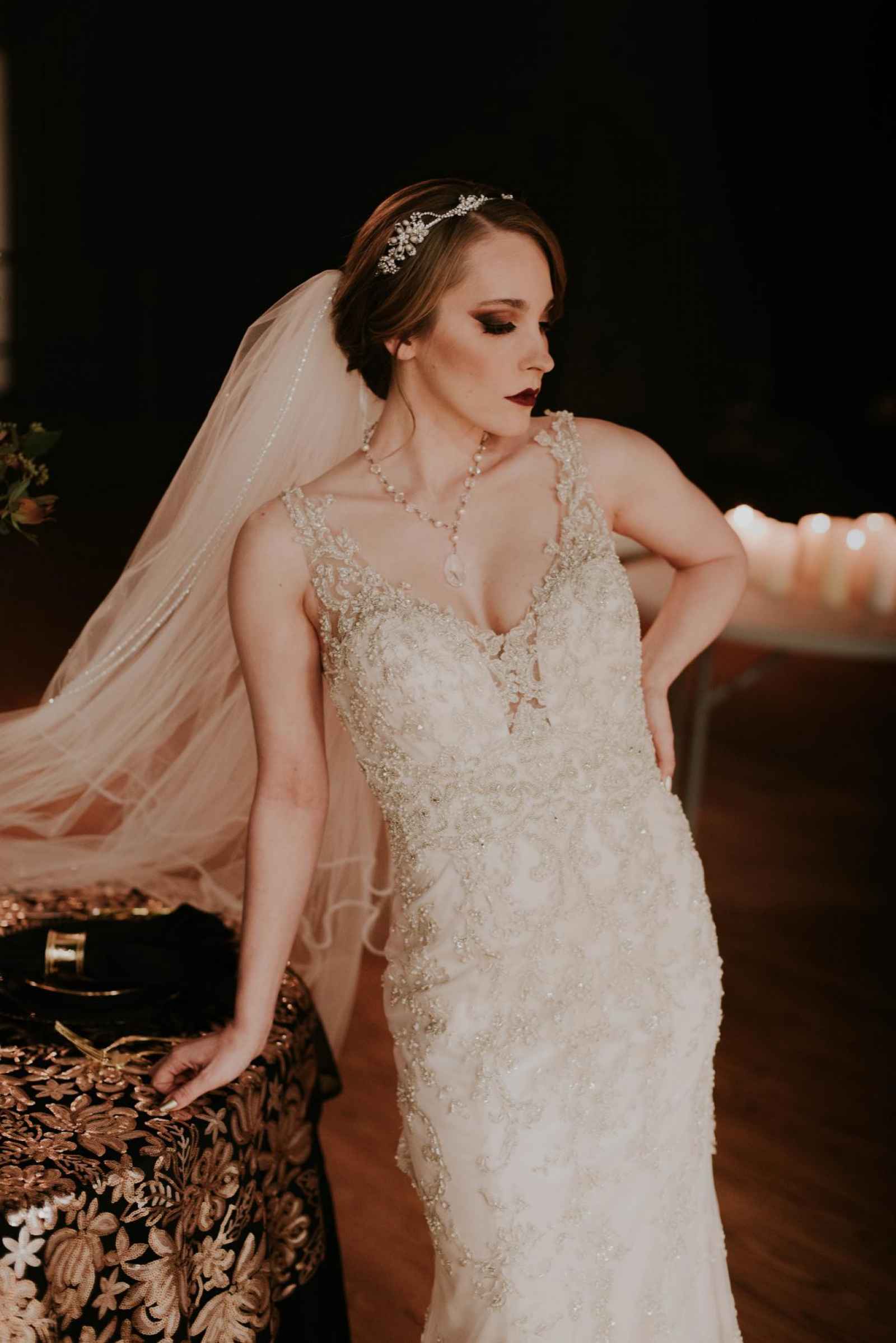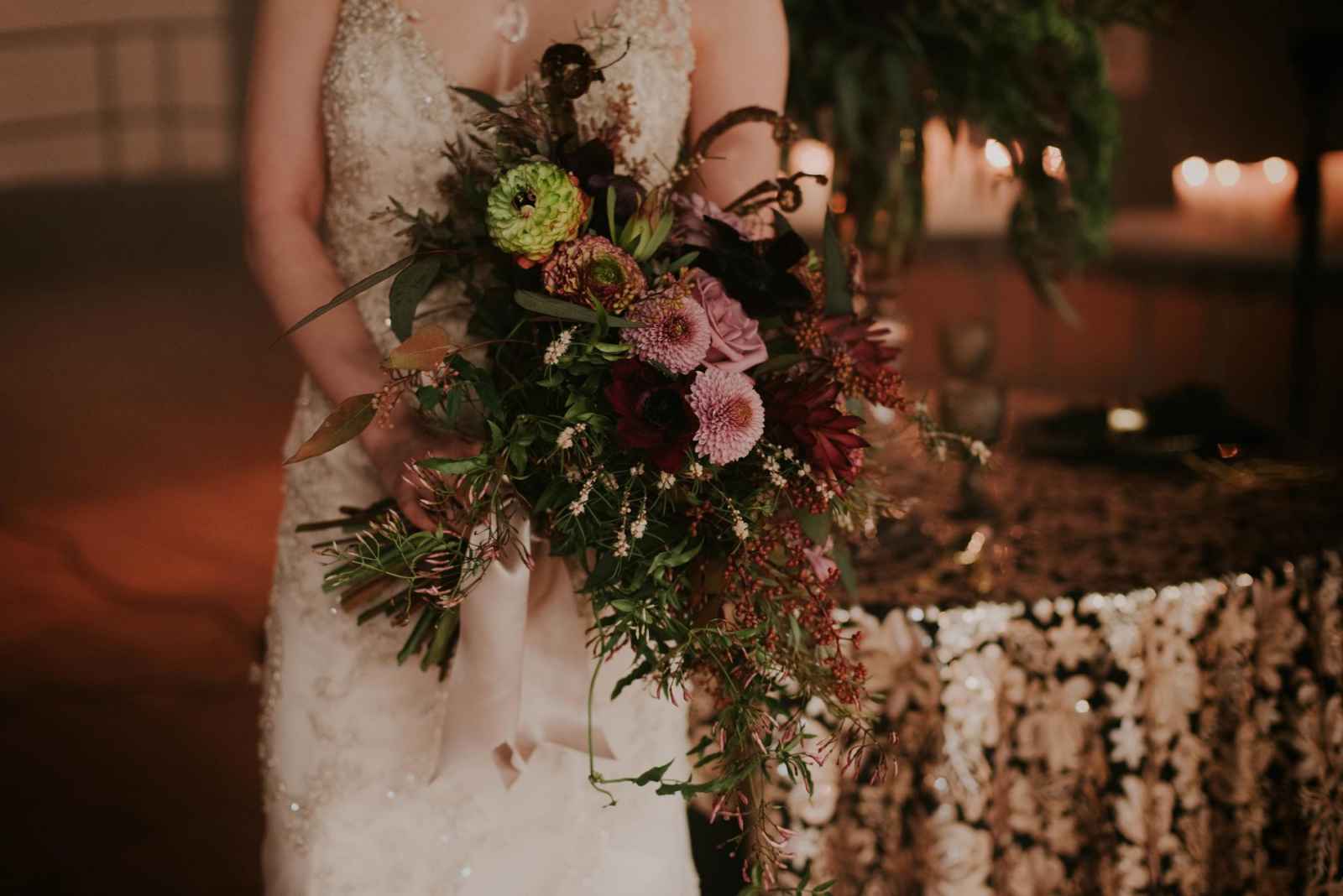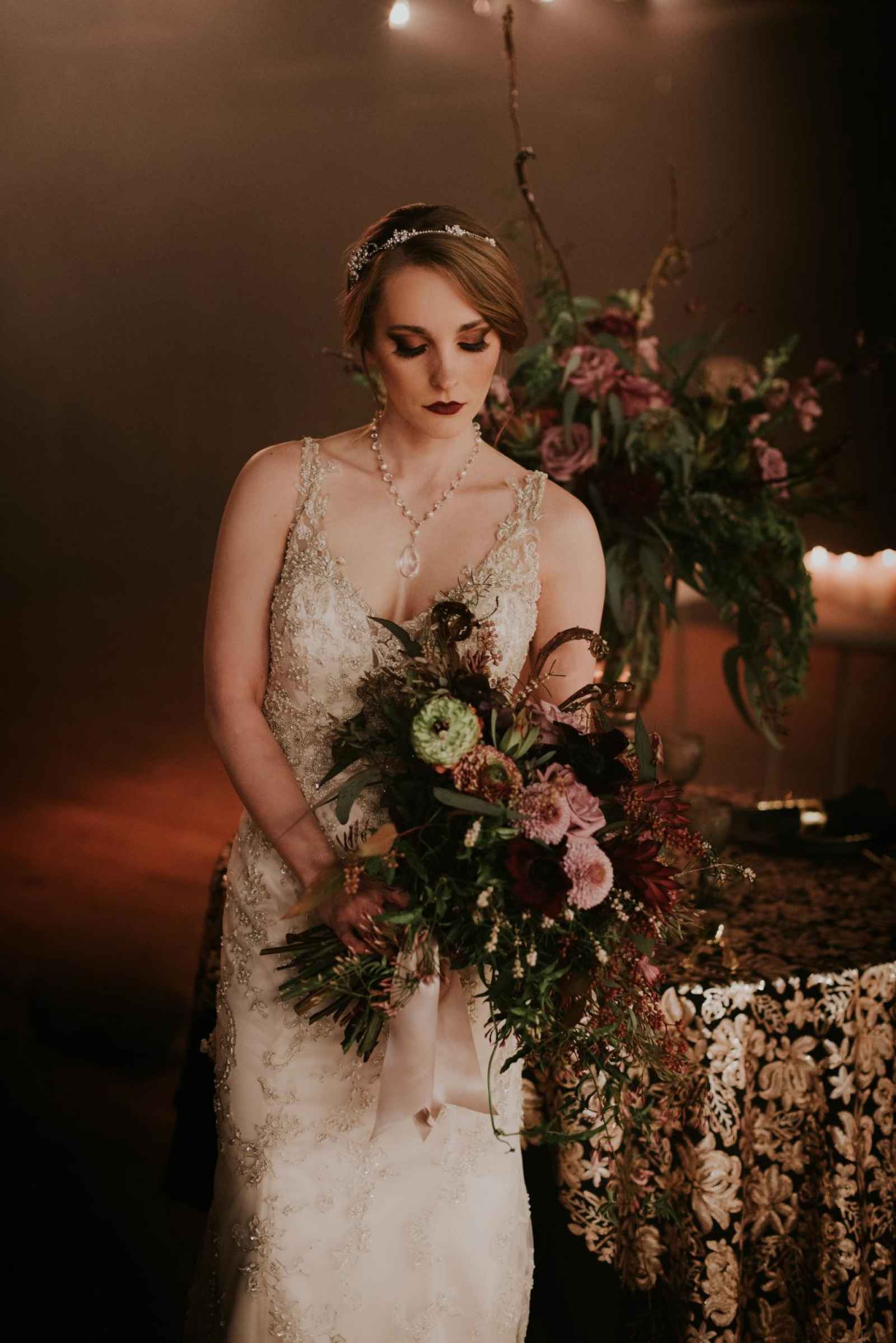 Michael also invited his friend Cara of Cara Boyer Photography to shoot using a natural light look. Michael explains, "I knew what I was going for but I wanted to give the different vendors multiple looks for their dresses, flowers etc. It's also pretty cool to show how two different photographers can interpret the exact same scene very differently."
The entire team, in fact, worked cohesively. Audra says, "The planning of the shoot actually went very smoothly. Mainly because I knew I could totally trust the vendors that were involved to do some amazing things without a lot of direction (every wedding planner/stylists dream)."

The team sought out Carnahan Hall for its modern feel and unique features—features that set it apart from other venues in the area.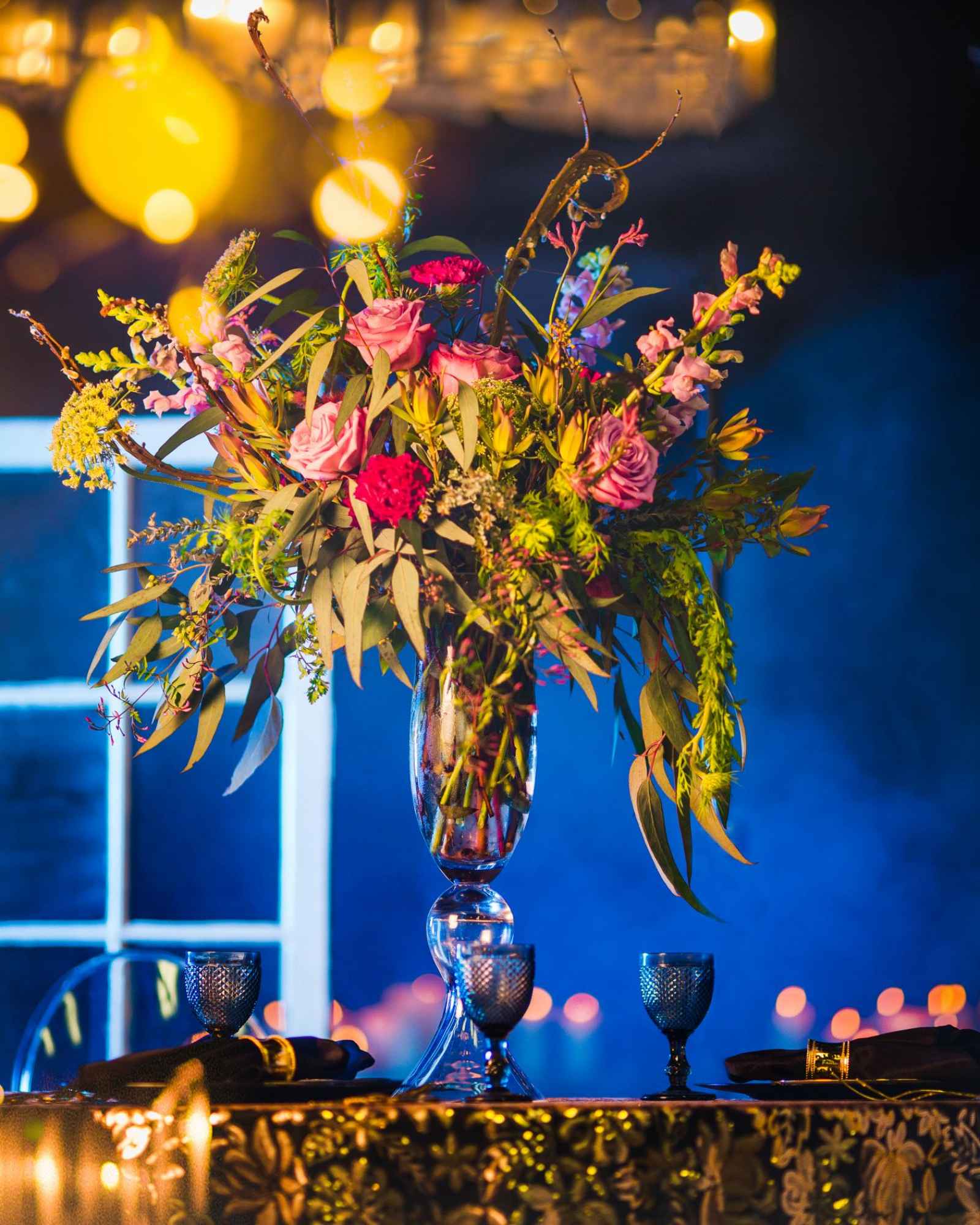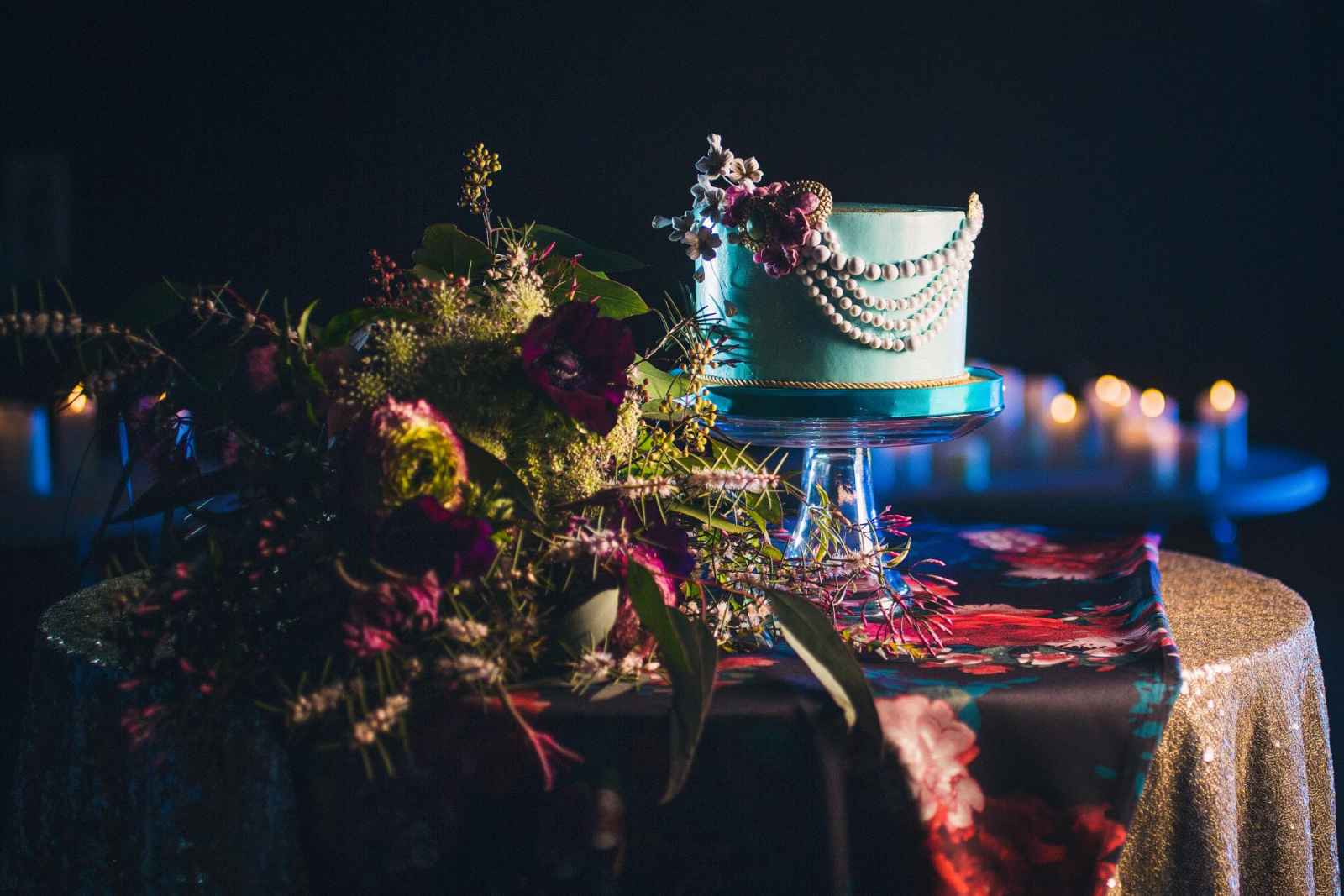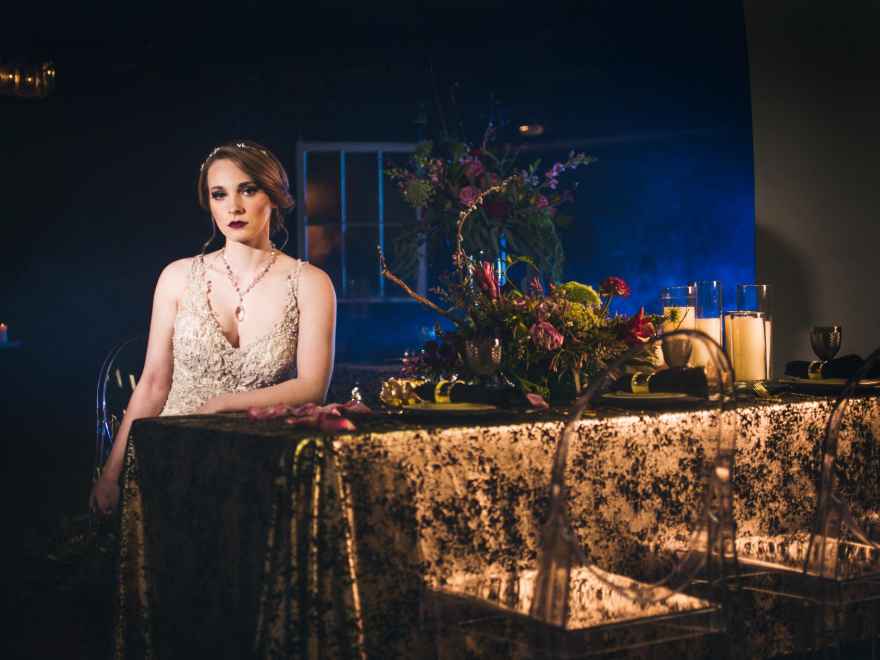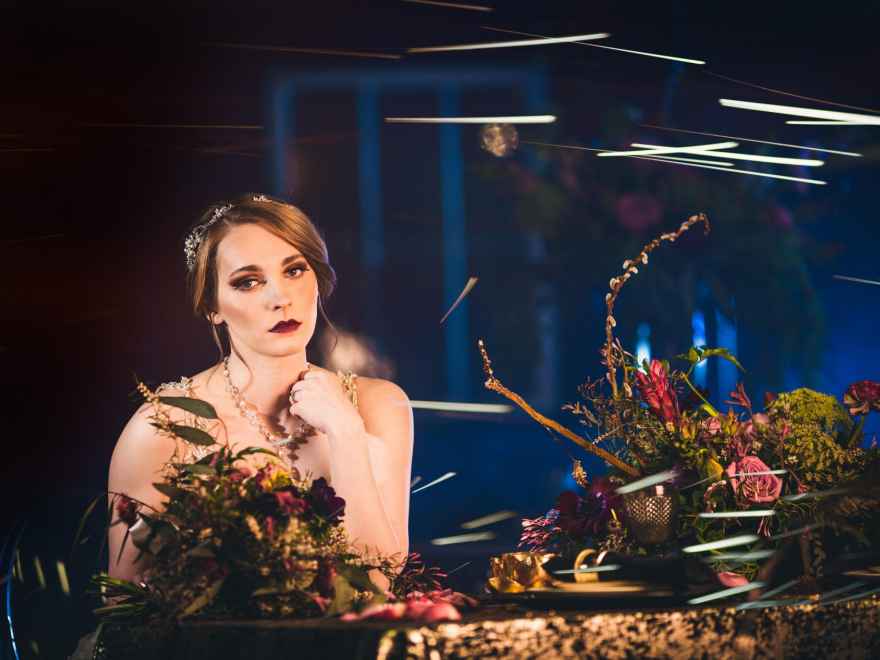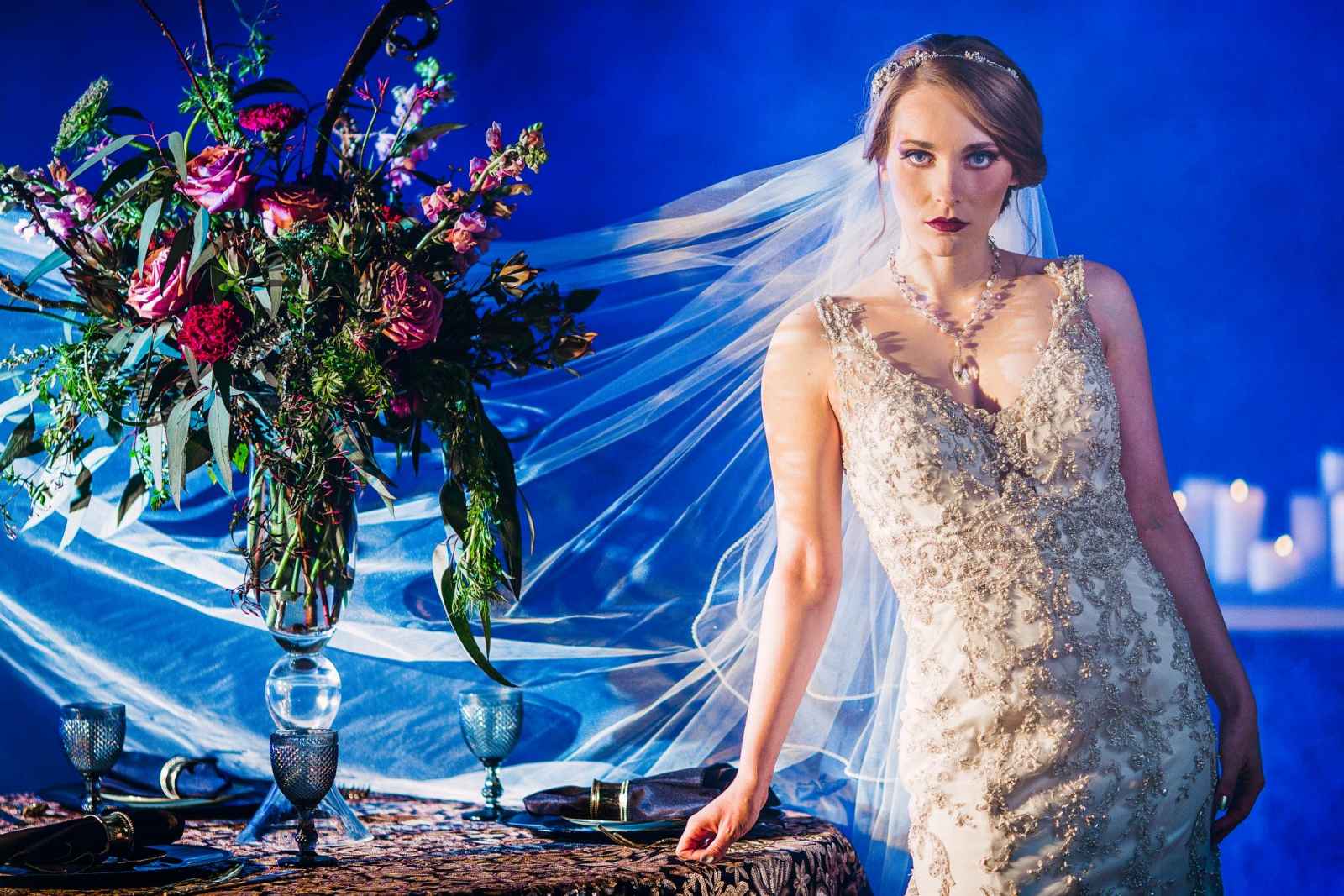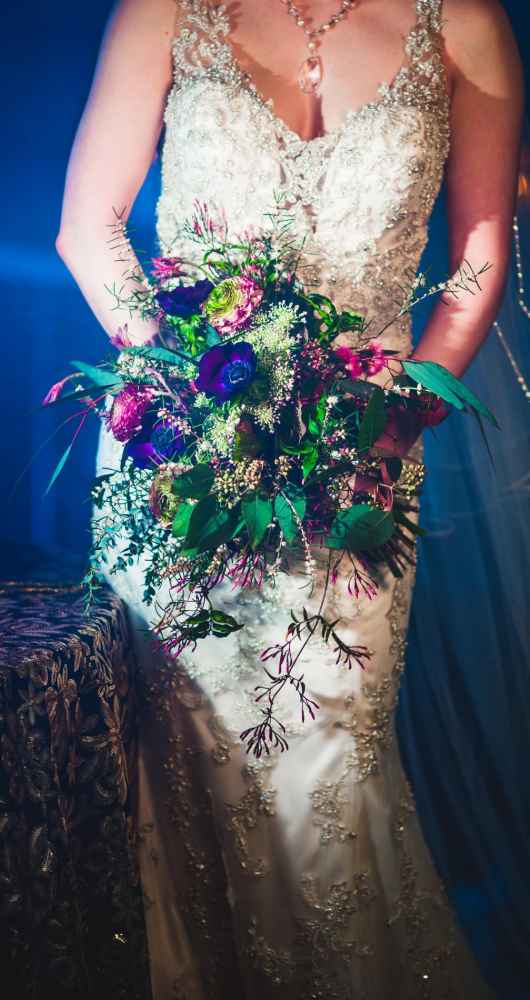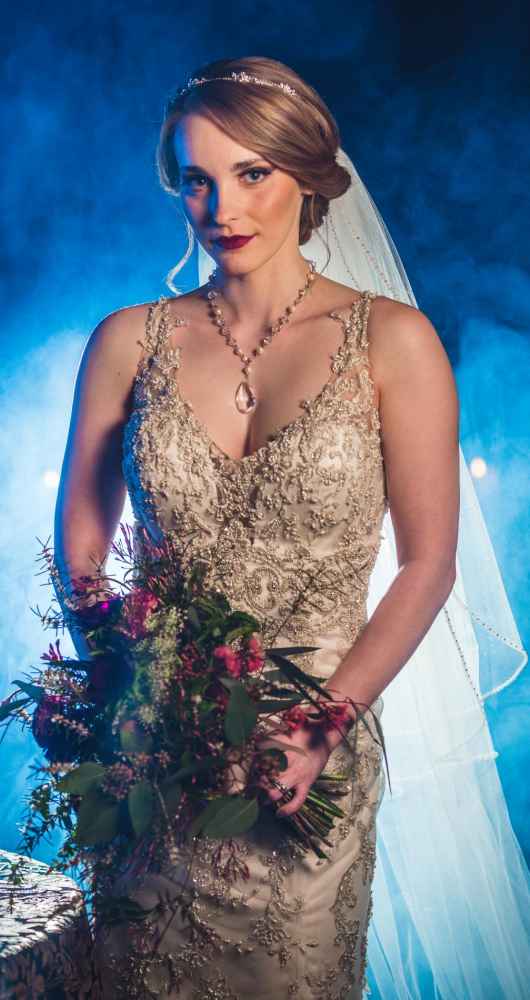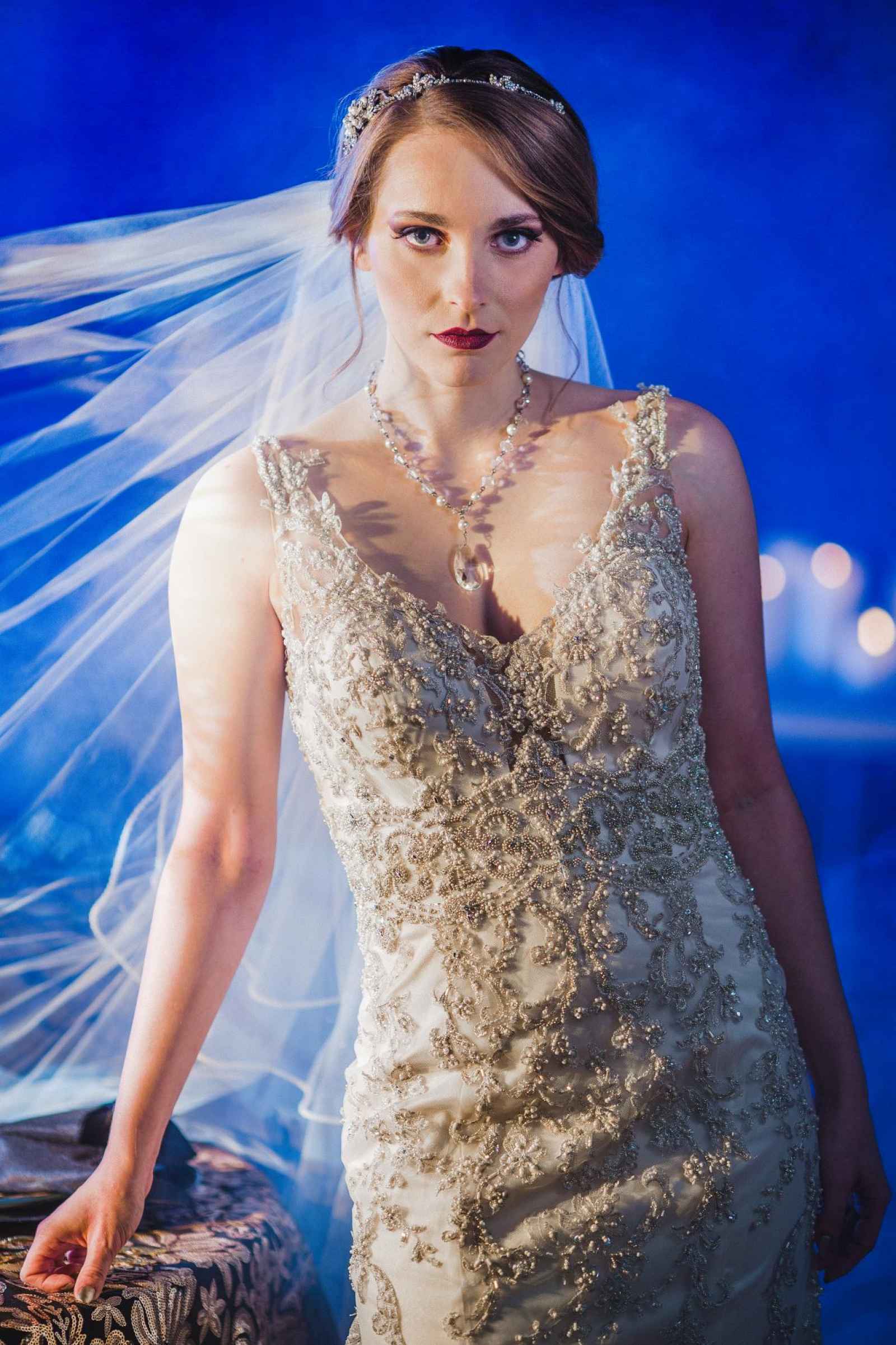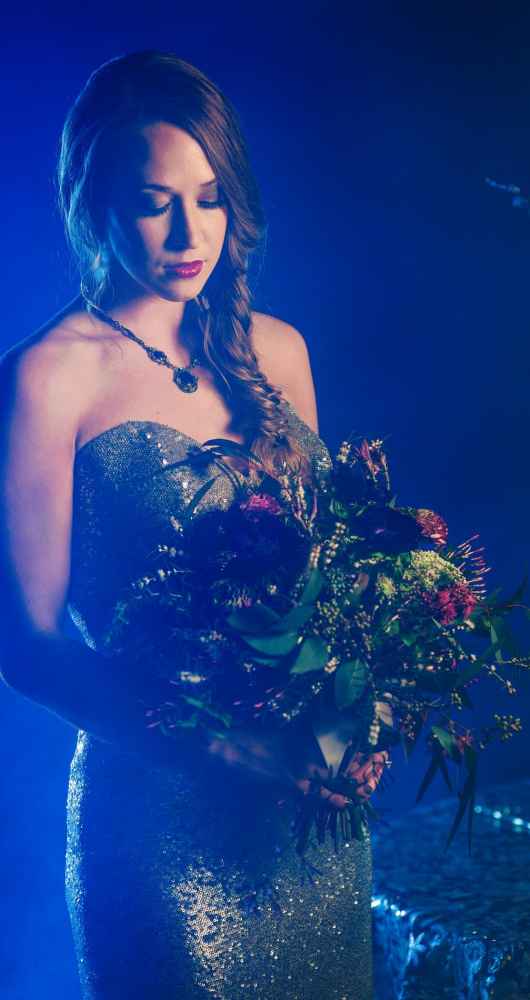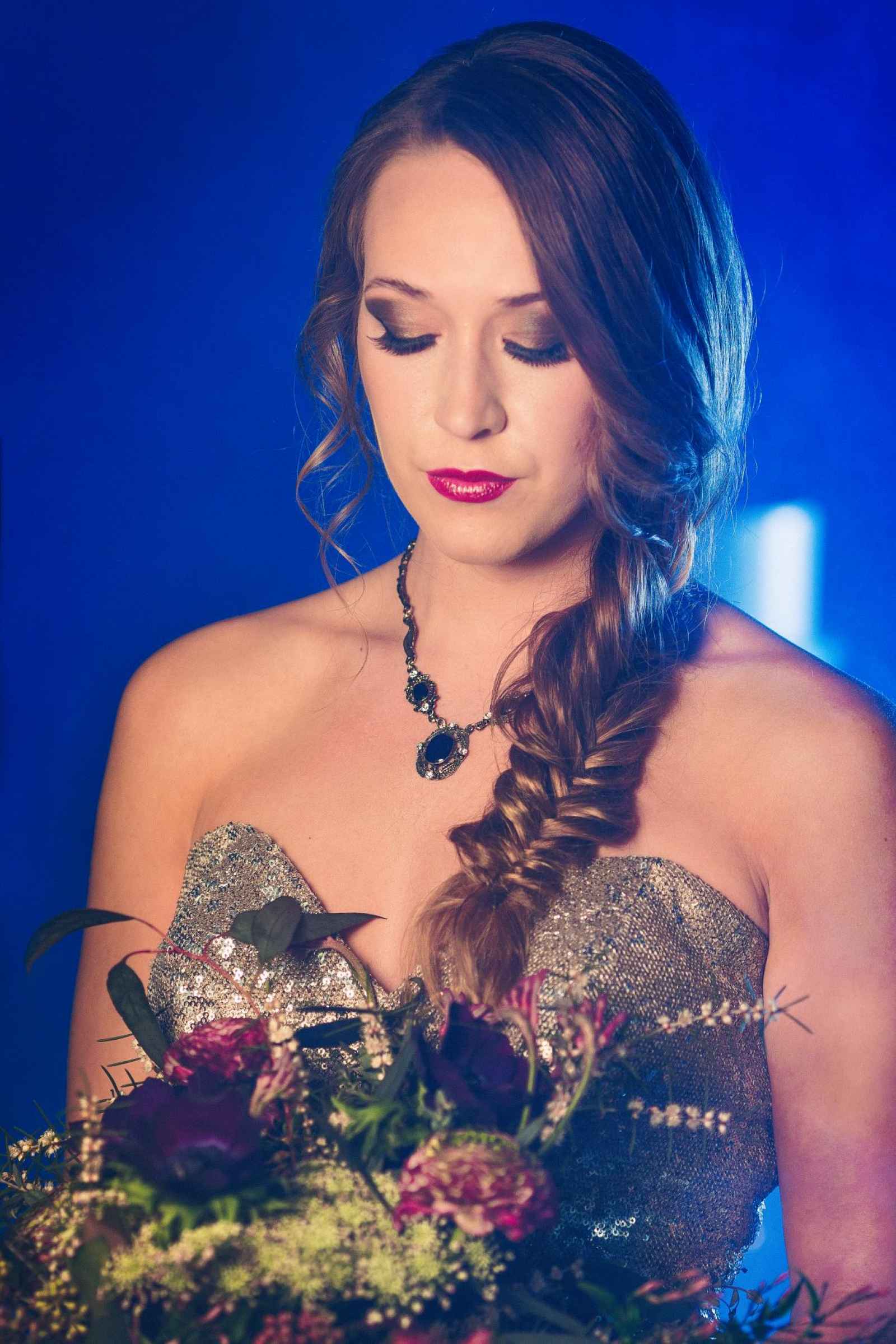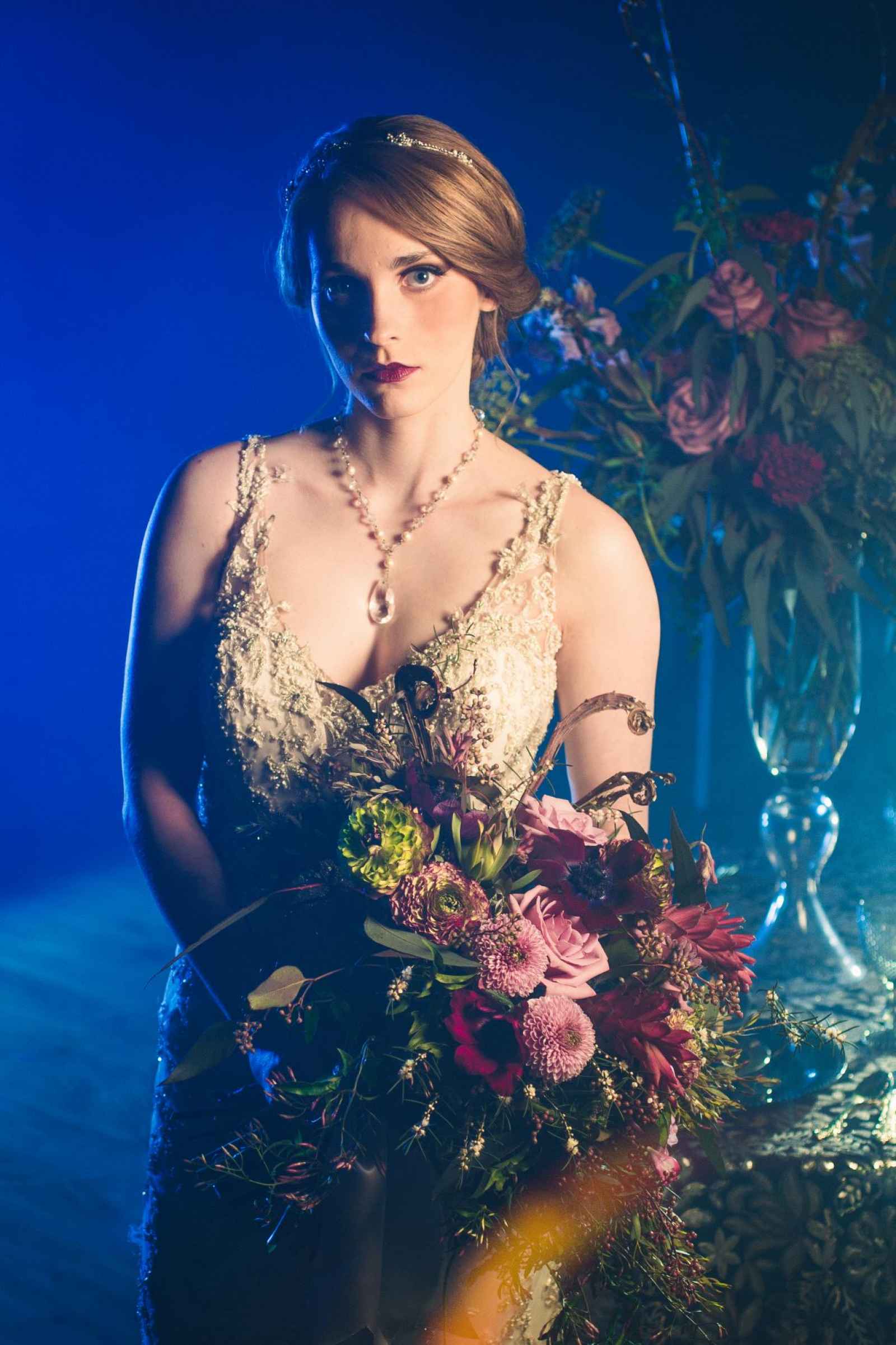 Valerie at Chiffon Formal & Bridal Wear selected the the perfect bridal gown and bridesmaid dress combo, both featuring sequins and beading detail. Keeping with the moody, dramatic vibe, Brittany of Lola Hair Artistry and Kelsey of Rae's Beautiful Faces put their own unique spin on the dark look. "With the hair, we were going for a very classic look with a modern spin, sleek smooth twists to give the popular bun style a bold classy feel," says Brittany.

Given the direction of keeping to a moody, jewel-toned palette, Tammy of Chiffon Floral was excited by the bold choice. "I had been doing a lot of weddings in neutrals and very light color palettes, I wanted to style something that had some more saturated colors to give my portfolio some variation, as well as exercise my creativity and get out of my norm," she says. The floral included Italian Ranunculus, roses, anemones, red ginger, leucodendron, swan lake, flowering jasmine vine, chocolate Queen Anne's lace, seeded eucalyptus, Pom Pom mums and curly pussy willow.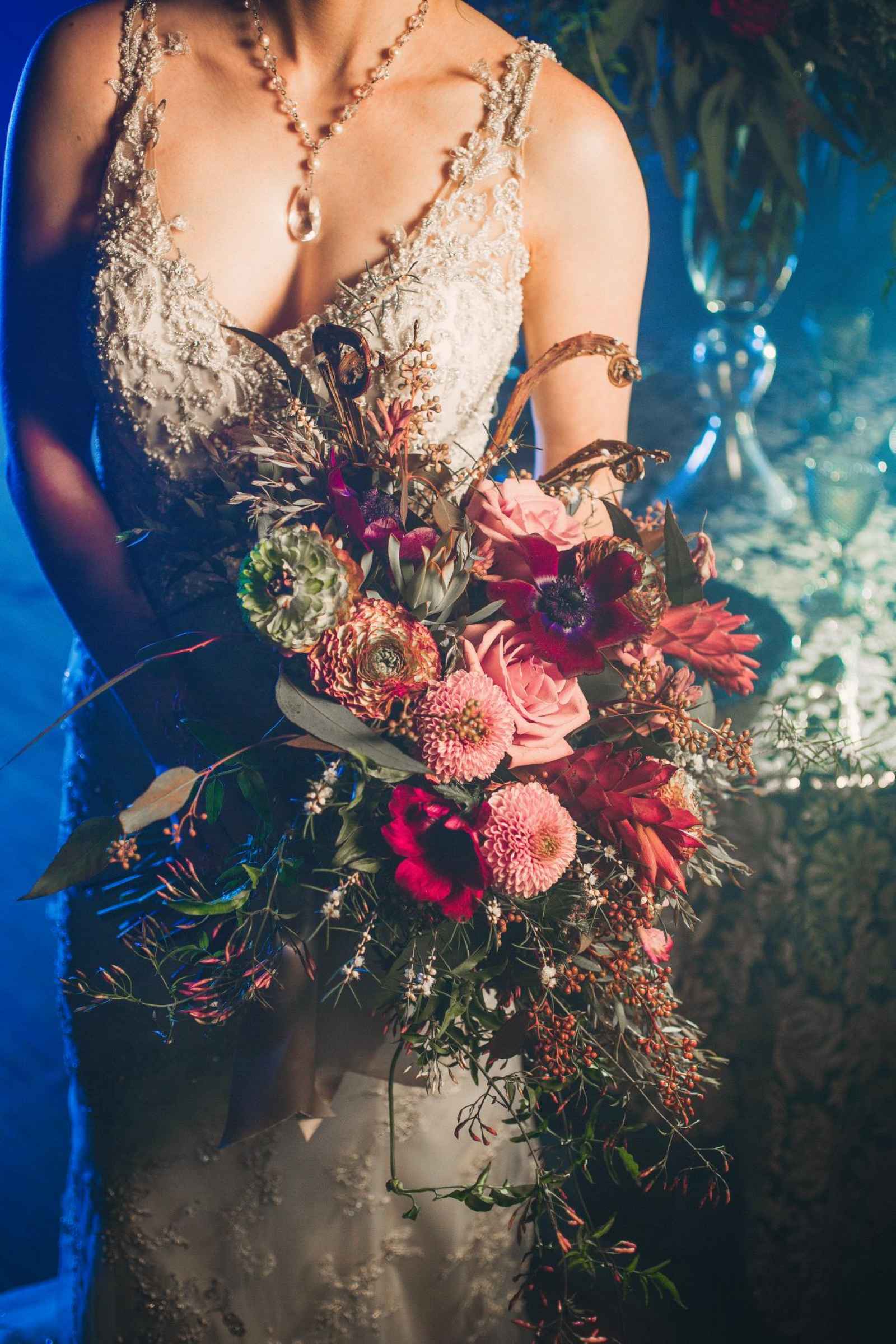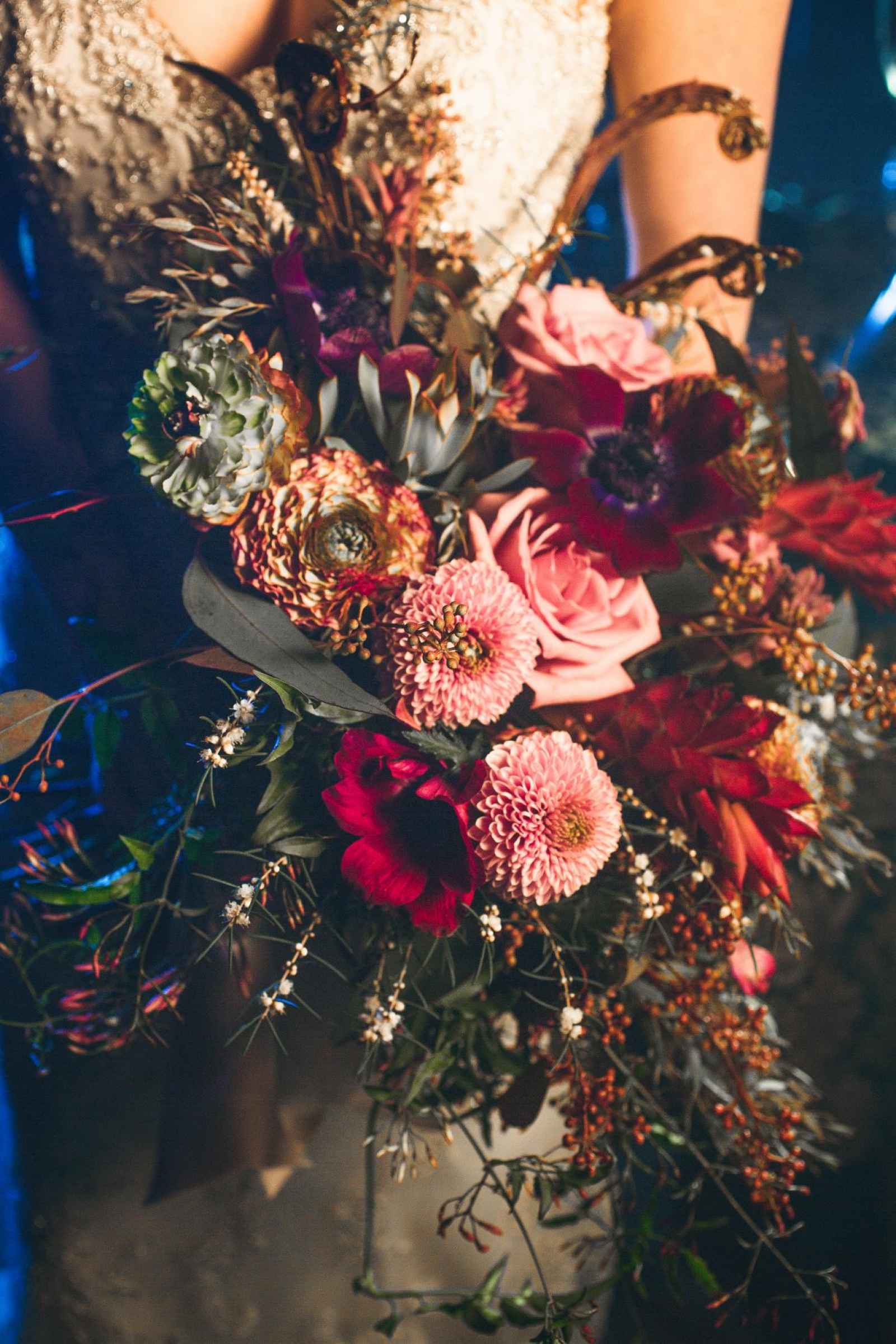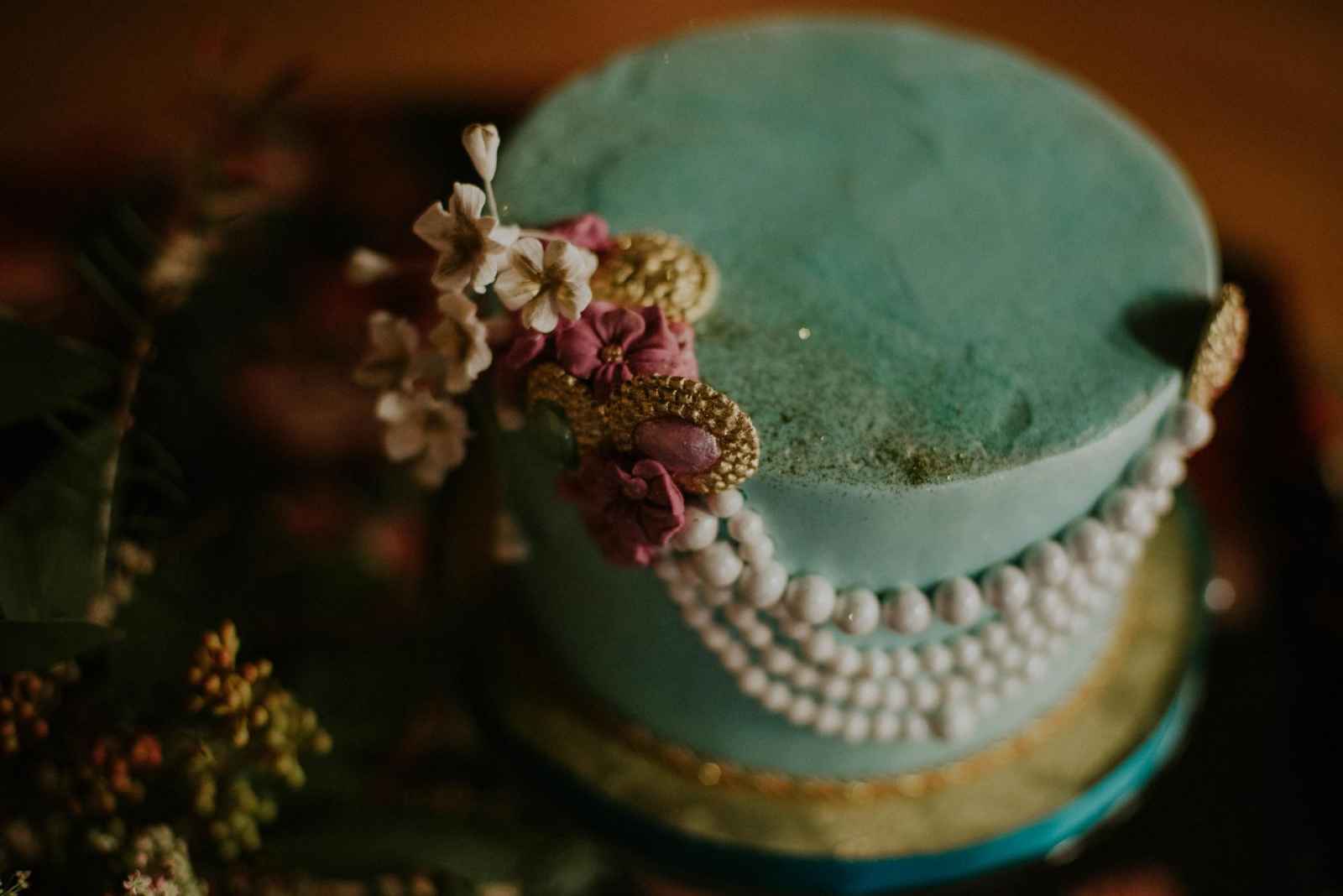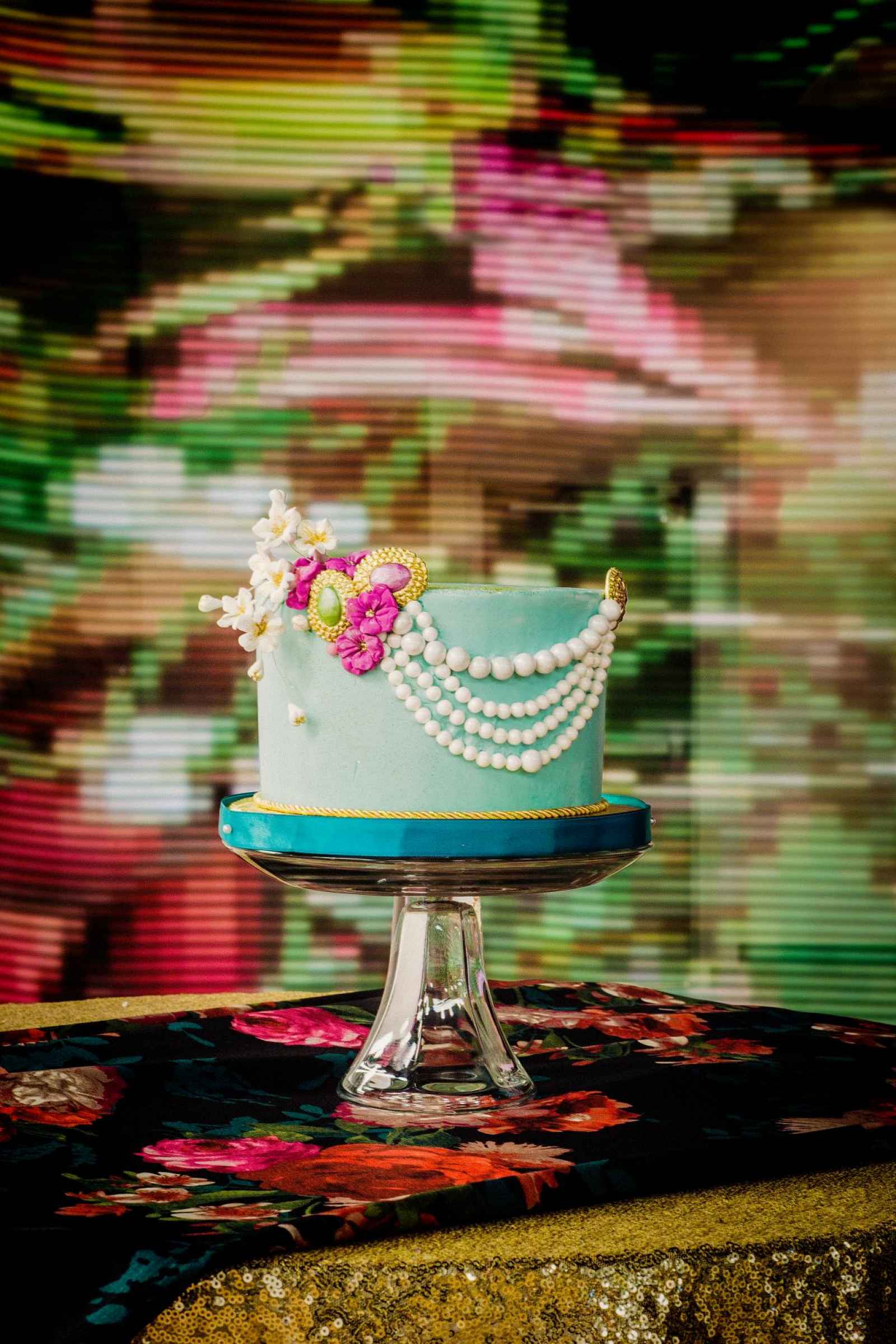 Heart's Arrow Events provided all the décor, incorporating modern elements such as ghost chairs while keeping to an overall non-traditional, eclectic look and feel. This was achieved using mix and match linens, vintage china and glassware.
Audra says, "Makenzie at Something Blue Bakery made us a cutting cake for the shoot. I told her the general palette we were going for and told her to do her thing. She's extremely creative and I just like to see what she will come up with on her own without a lot of direction. She knocks it out of the park every time!"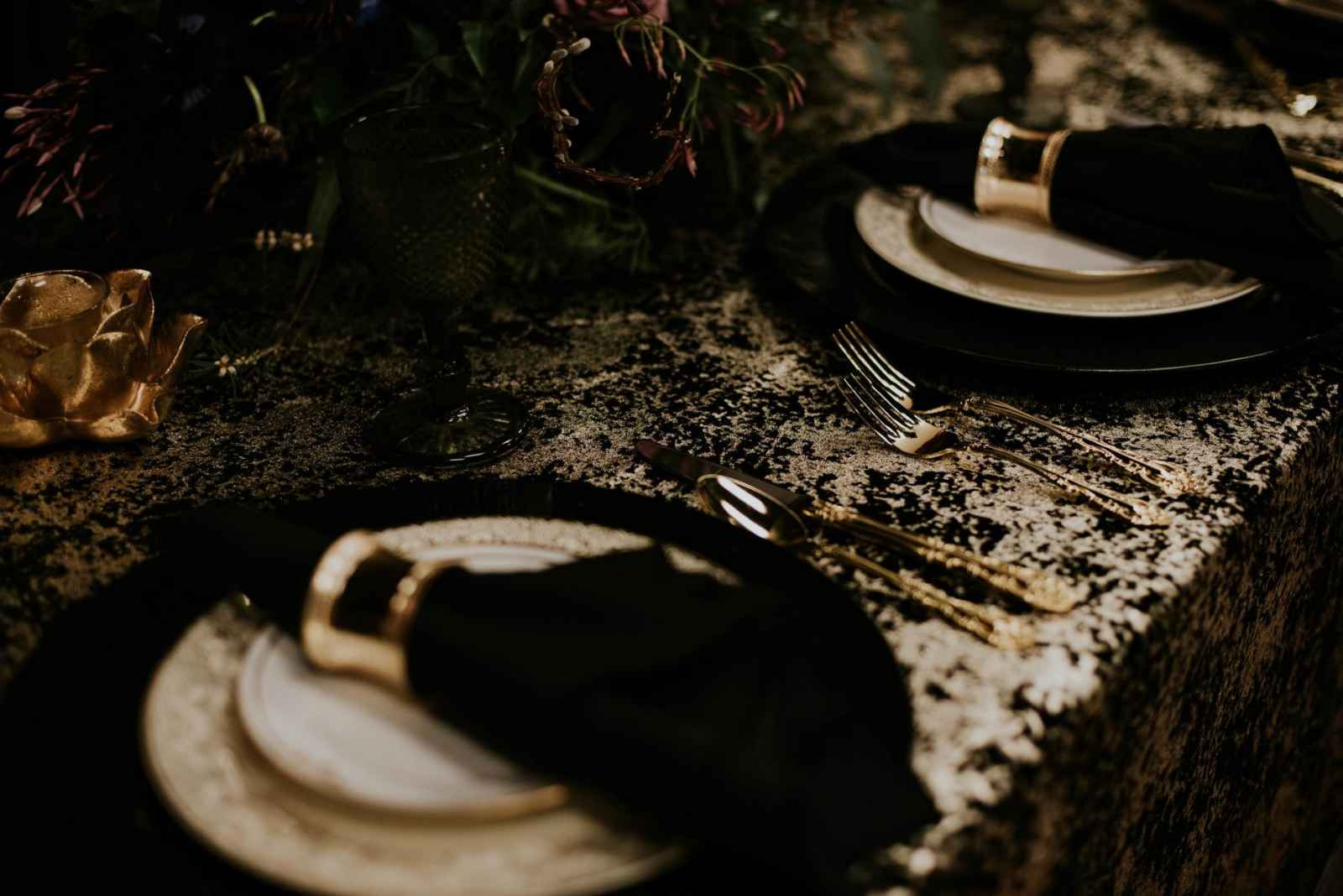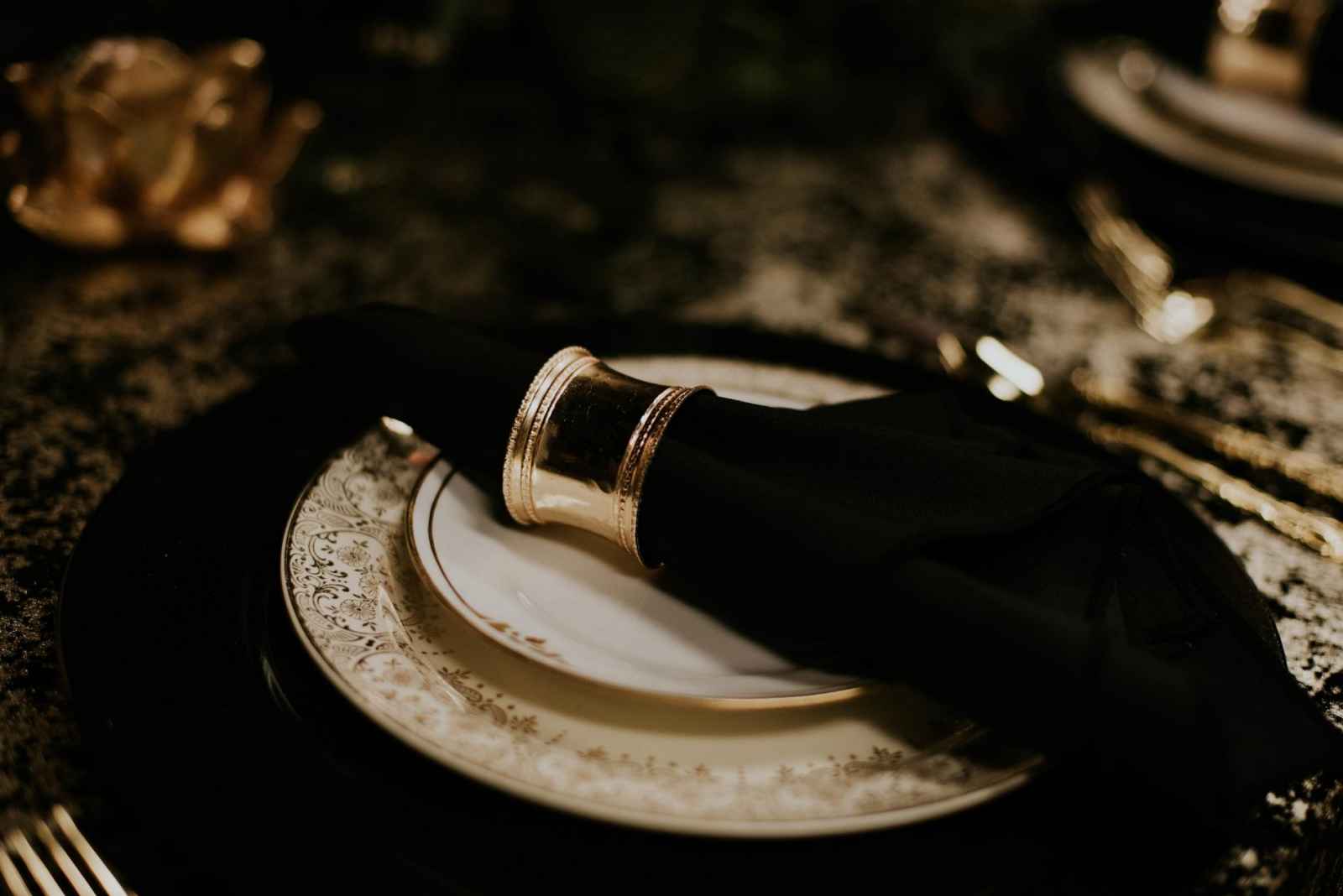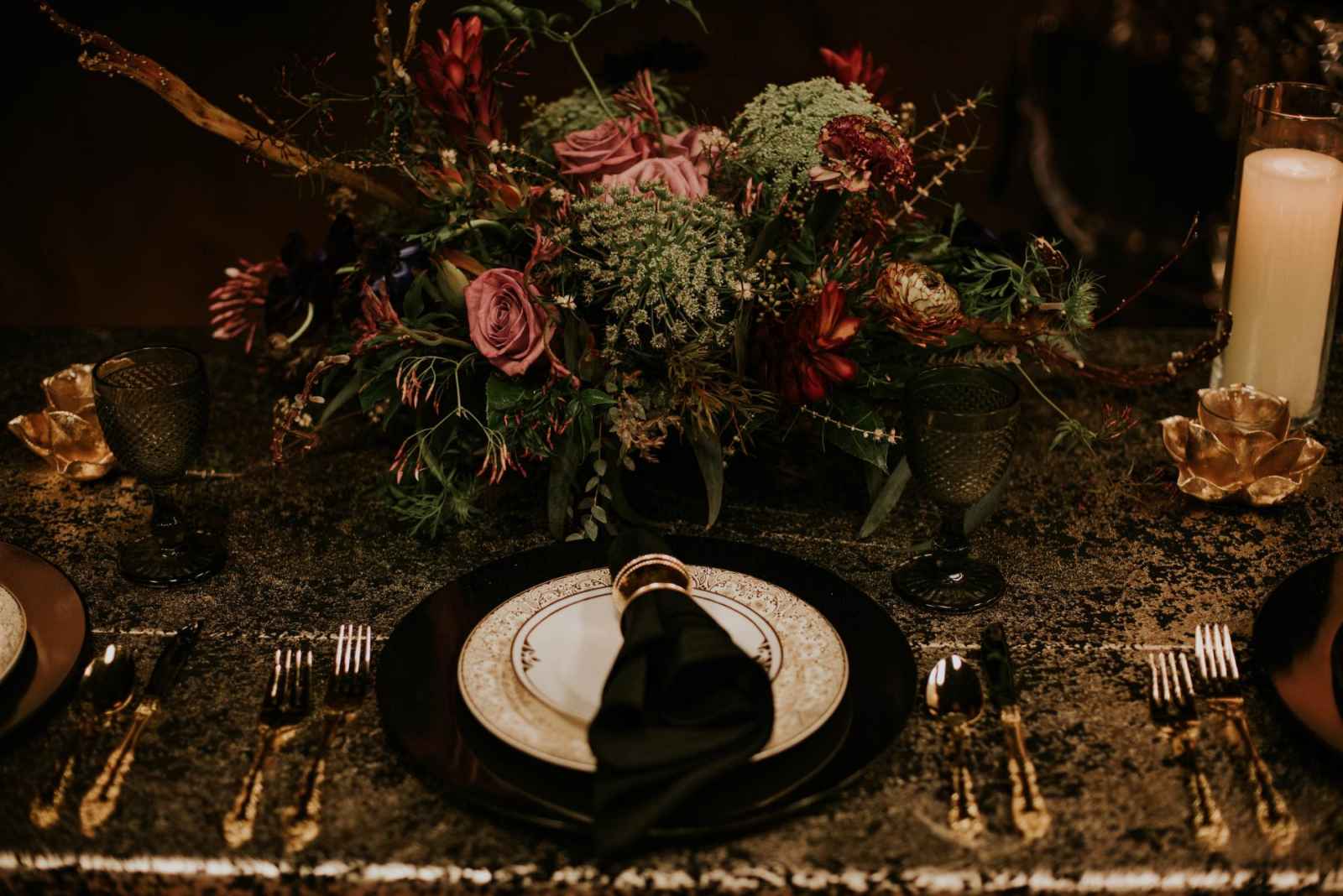 What We Love
There's no doubt that gold and sequins have been a hot trend lately. We love how this talented team incorporated these using their own unique spin!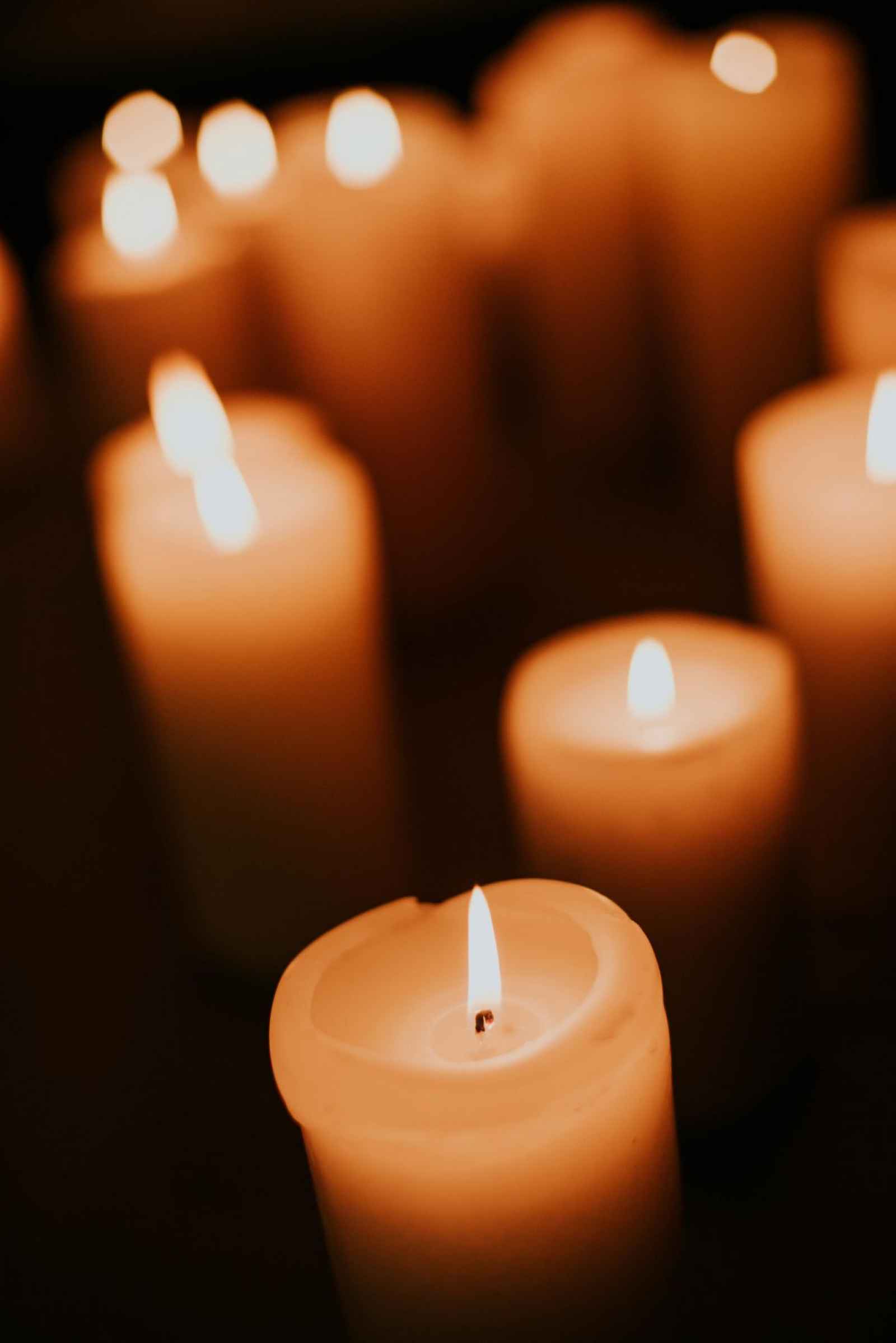 are you a bride-to-be?
Obsess and plan with us on weddingday-online.com. Let's get started!
 
are you a wedding extraordinaire?
Join WeddingDay Magazine in inspiring brides by partnering with us! See how here.