World-famous architecture and sculptures, an historic downtown, a romantic inn with sunken gardens and fountains and it's all in Central Indiana! Let us help you design your one-of-a-kind wedding in Columbus, Indiana. 
Unique is a word that is overused, but it truly does apply to the town of Columbus, Indiana.  It has been ranked sixth in the nation in architectural innovation, number one in the country for its parks for a city its size, near the top of the list of Forbes Magazine's "America's prettiest towns" and one of the top 10 places to visit. The city of 40,000 contains more than 60 architecturally-significant public and private buildings. It has the distinction of having the most concentrated collection of contemporary architecture on Earth.
Even if architecture isn't your thing, the art, the glass, the sculptures, and the historic venues make it a creative and imaginative choice for your wedding.
Imagine yourself photographed in front of the library designed by I.M. Pei or a sculpture by world-renowned glass artist Dale Chihuly.  The Inn at Irwin Gardens is right out of The Great Gatsby and is the backdrop for a romantic, European-style wedding and several of the churches are on the National Register of Historic Places. Don't forget the 100-year-old Zaharakos Ice Cream Parlor and Museum for a chocolate malt after the ceremony.
We've put together a list of wedding vendors whose creativity and innovation match the architecture of this gem of a city.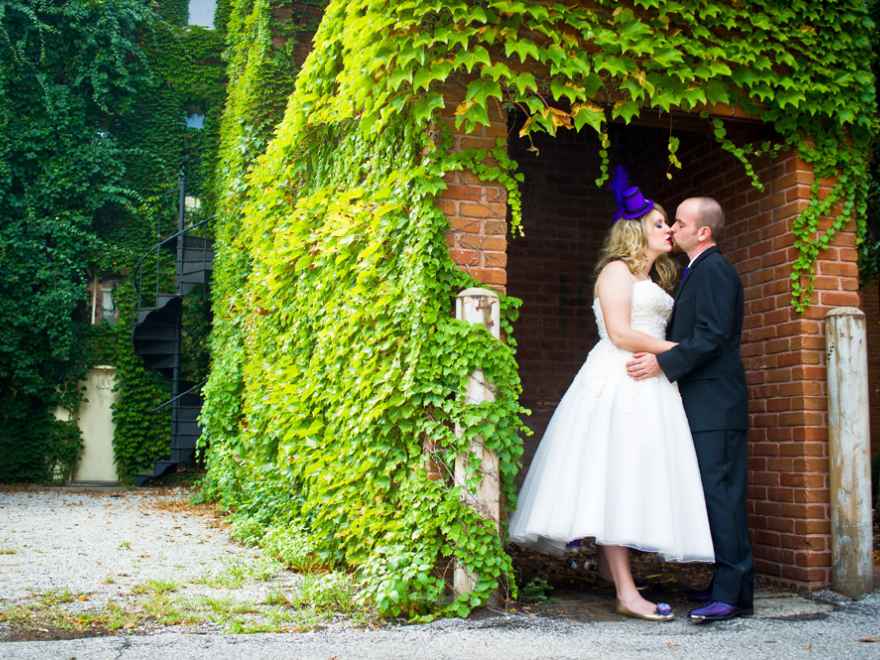 PHOTOGRAPHY
Stacy Able Photography
12751 Bakerhollow Road, Columbus IN
Stacy is a highly-respected wedding photographer who uses the architecture of Columbus as a backdrop to her weddings. Her images include soft, dreamy colors to capture gentle, romantic moments. She will include a couples' beloved dog or take a photo of them on a tandem bicycle to highlight their personalities. 
www.stacyable.com
Angela Jackson Photography
2302 Sumpter Court, Columbus IN
Angie likes to sit down over coffee and make a wedding day plan with the bride and groom. She loves natural light and uses a photojournalistic style with no pressure for poses. She suggests taking photos two to three hours prior to the ceremony and will scout nearby locations to find different, yet personal, places to shoot. Her goal is to leave the wedding day with the bride as a new friend. 
www.angelajacksonphotography.com
Eminence Photography
2728 17th Street, Columbus IN
Whitney Ulm works only on location and in natural light.  Whitney is a graduate of the Herron Art School. She favors a photojournalistic approach, capturing moments as they happen. Whitney is a fan of incorporating natural surroundings and natural light and shoots mostly outdoors. She is a huge fan of vintage antiques, incorporating the old with the modern look.
www.eminencephoto.com
Lowry Dismore Photography Studio
422 5th Street, Columbus IN
Sarah Lowry Dismore loves shooting weddings in Columbus. Some of her favorite locations: The Hotel Indigo for the best "getting ready" shots; the First Christian Church for its architecture, natural light and the epic long aisle that every bride dreams about; the Irwin Gardens for the beautiful terrace and gardens and historic, romantic and unique feel; the Commons for its modern atmosphere and Factory 12 Event Loft for its class and intimate setting.  
www.lowrydismorephoto.com
DESSERTS
Icing on the Cake
8009 Rinnie Seitz Road, Nashville IN
"Love you can Taste" is the motto for Kristina Taylor's Icing on the Cake bakery (design) studio. In business for 12 years with a background in painting, drawing and sculpture, Kristina enjoys sitting down with each bride and groom, working within their budget. Look at her website and enjoy the making of a Red Velvet Cake (RVC in cake-maker terminology). 
www.icingonthecakebykristina.com
240 Sweets
1120 Washington Street, Columbus IN
Gourmet s'mores anyone? Sweet Corn, Peppermint Lemonade Twist, Salty Caramel Swirl are just a few of the homemade, organic gourmet marshmallows made at 240 Sweets by Alexa Lemley and Samantha Aulick. The business is named after the temperature needed to make marshmallows. The puffs are hand crafted with local ingredients and do not include preservatives or artificial flavors. They make a yummy alternative to traditional wedding cake or are a special gift bag indulgence.
www.240sweet.com
FASHION
That Special Touch
544 Washington Street, Columbus IN
Terry Kutsko of That Special Touch has been helping brides find their special gown for the past eight years. She said the process can be overwhelming and they spend a lot of time helping brides plan the day that they have always dreamed about. She doesn't recommend bringing a large group of people to the salon because it is harder to determine the dress that the bride really wants (rather than what her relative or bridesmaids want). Terry loves working in Columbus and the chance to get to know brides and their families so personally. 
www.specialtouchbride.com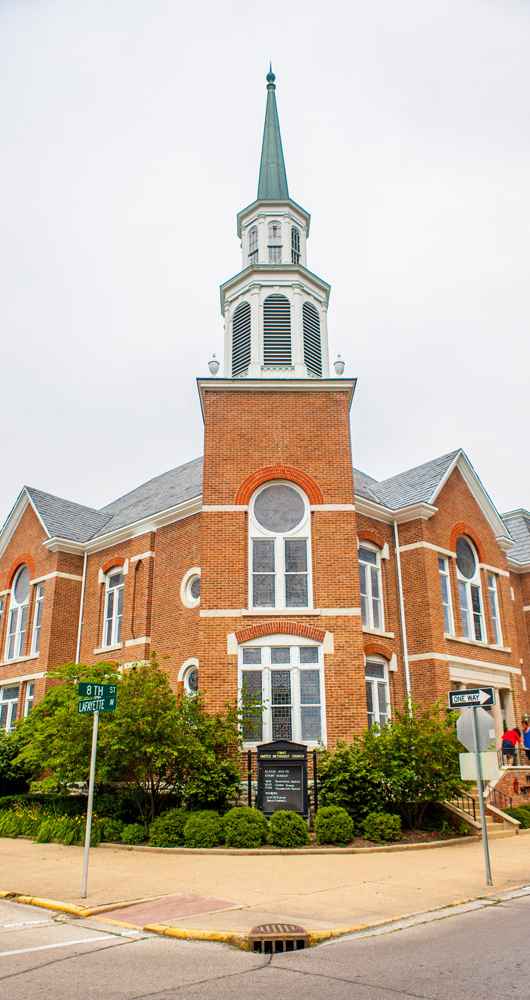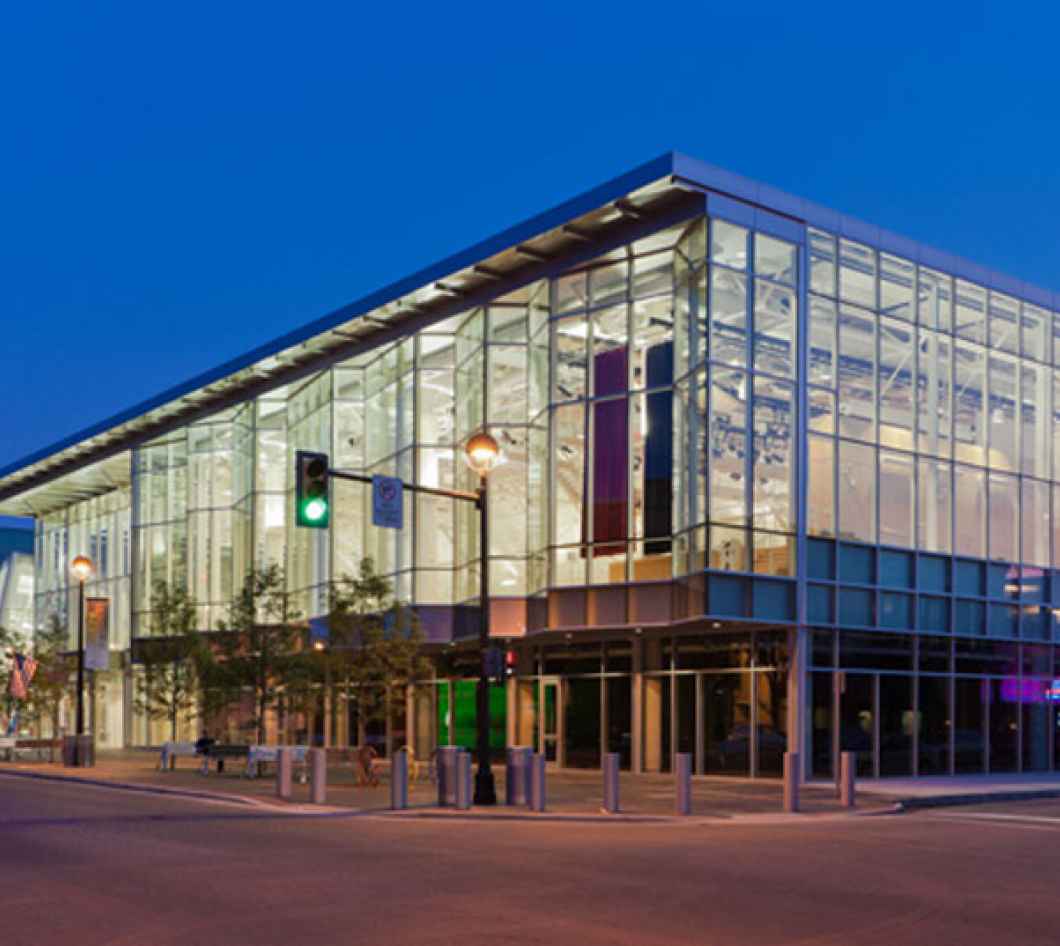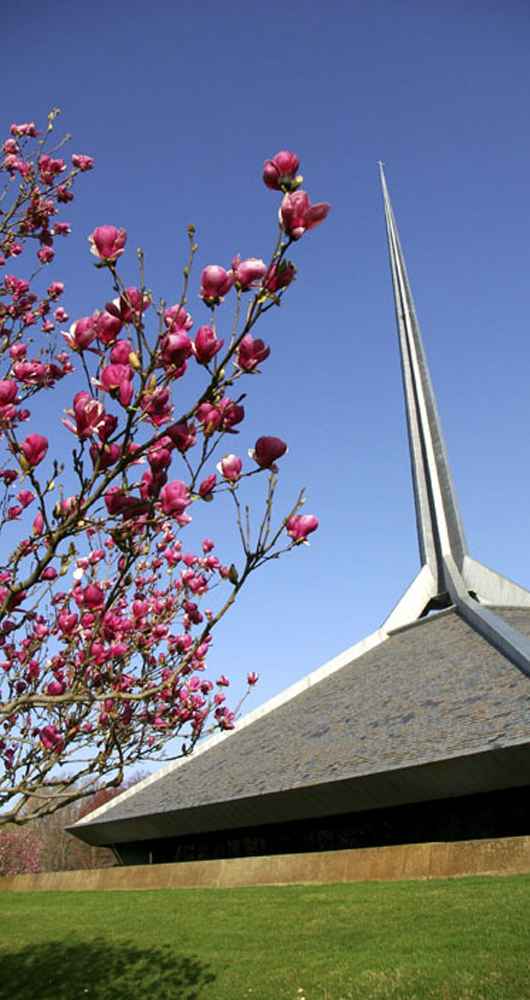 VENUES
The Commons 
300 Washington Street, Columbus IN
The newest and hottest wedding venue in downtown Columbus is on the site of the former City Center Mall. Brides are flocking to this modern glass building for striking weddings and receptions. Fitting with the architecture of the city, The Commons was built to be a 21st Century model for public gatherings. It features a Brazilian cherry wood floor and an outdoor terrace for cocktails. A seven-ton, in-motion sculpture?Chaos 1 by Swiss sculptor Jean Tinguely?is a great backdrop for photos.
www.thecommonscolumbus.com
The Columbus Clarion Hotel
2480 Jonathan Moore Pike, Columbus IN
The Columbus Clarion Hotel at Indiana 46 and I-65 is a convenient location for weddings and receptions because it is a venue that includes 253 newly-remodeled hotel rooms as well as The Crystal Ballroom (holds up to 700 people) and plenty of guest parking. The hotel is decorated with carved wood, marble, and etched and stained glass to incorporate the old world charm of the turn of the century between 1890 and 1910. A million dollar renovation of the tower entrance rooms and four suites was recently completed.
www.clarionhotel.com/hotel-columbus-indiana-IN370
Factory 12 Event Loft
1235 Jackson Street, Columbus IN
The Factory 12 Event Loft is a hip, urban bridal venue housed in a 100-year-old former sewing factory. The dramatic location has brick walls, hardwood floors, large windows and modern lighting. One fun feature on the website is the ability to design your own reception using The Loft's blueprint. The facility is owned by Gethin Thomas of Gethin Thomas caterers, but other caterers can be used.
www.factory12eventloft.com
Simmons Winery
8111 E. 450 N., Columbus IN
Family-owned for 131 years, Simmons Winery now offers a new banquet facility: The Nortonberg Wine Garden. With an indoor waterfall and fireplace, the space works well for weddings year-round. The winery also features multiple outdoor event spaces on the property. Producing 13 estate wines using its own grape harvest, the winery  also allows brides and grooms the opportunity to design their own custom label. And for the beer-loving couple, stop in at 450 N. Brew Company, their newly opened craft brewery.
www.simmonswinery.com
The Inn at Irwin Gardens
608 5th Street, Columbus IN
In the heart of the downtown, The Inn at Irwin Gardens is an historic, romantic old-world early-twentieth-century mansion that makes your wedding venue feel more like Europe than central Indiana. Picture the five fountains lit up by floating candles and the chandeliers glowing softly in the evening light. The Italianate house resembles a European estate and the extensive, formal gardens are modeled on Pompeii.
www.irwingardens.com
Historic Henry Breeding Farm
13730 N. 100 W., Edinburgh IN
This historic farm is a rustic, homey choice for a wedding reception outside of town. It is a 3500 square foot barn originally built in 1860. Although Henry and Eliza Breeding never had children, they raised cattle, chickens and sold eggs there and had an extensive garden. Enjoy nature at its best, but be aware it is an authentic barn without heating or air conditioning.
www.bartholomewhistory.org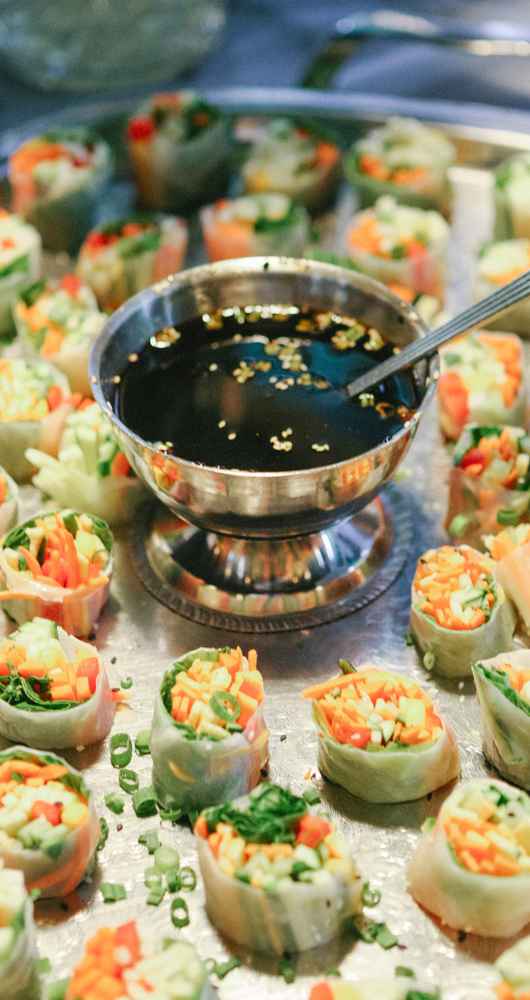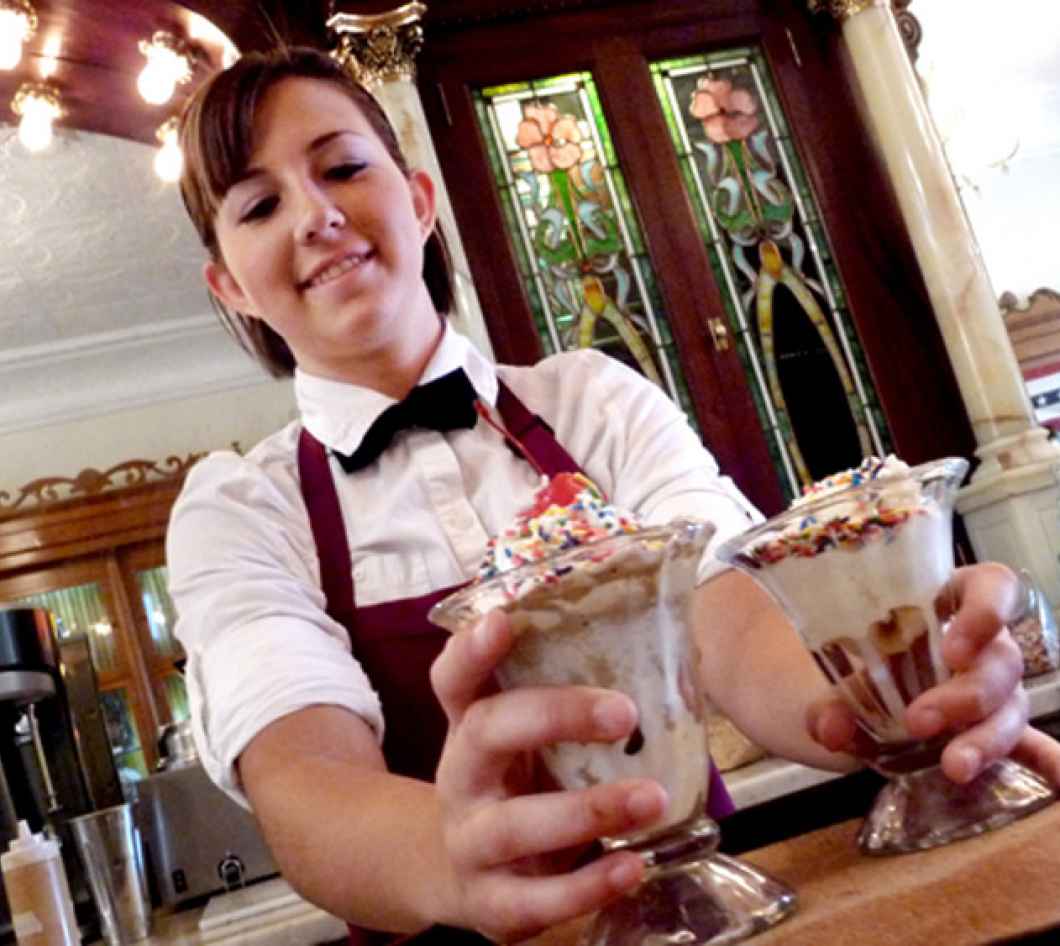 CATERING
Gethin Thomas Catering
1235 E. Jackson Street., Columbus IN
Brides often know what they don't want to eat at the reception, but not what they do want. Gethin Thomas, the former chef at Cummins, founded  a full-service catering company that helps brides?and their parents?uncover their vision for their wedding cuisine. The catering company is located next to a farm, and when the Chef says they use locally-grown products, he means the neighbor's chickens!
www.gethinthomascatering.com
Smith's Row Food and Spirits
418 4th Street, Columbus IN
Conde Nast voted this restaurant "the town's best" and Emeril Lagasse has eaten there. The restaurant does on and off-site catering for wedding receptions and also does the catering at the award-winning Otter Creek Golf Course. Whether you want an intimate gathering of a few family members or friends or a lavish event at one of Columbus' great venues, Smith's Row wants you to have the reception of your dreams.
www.smithsrow.com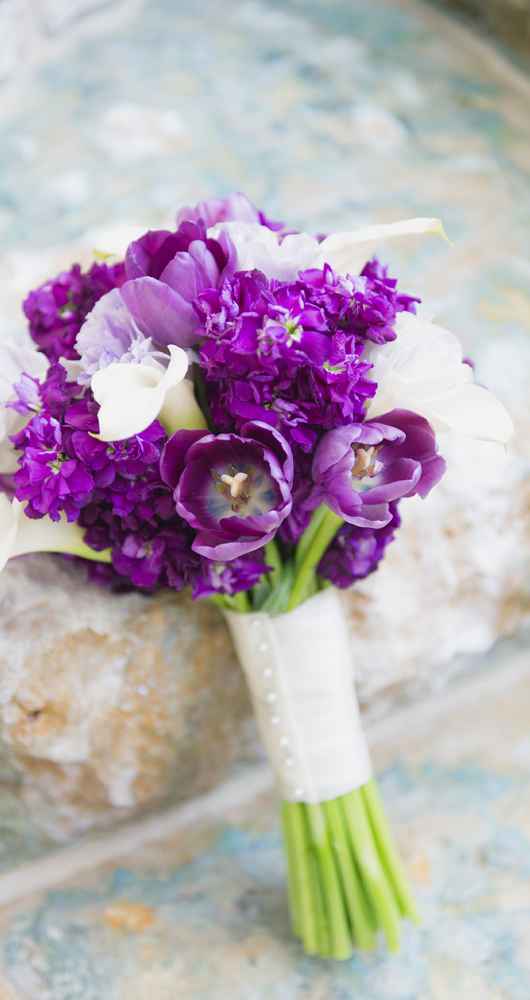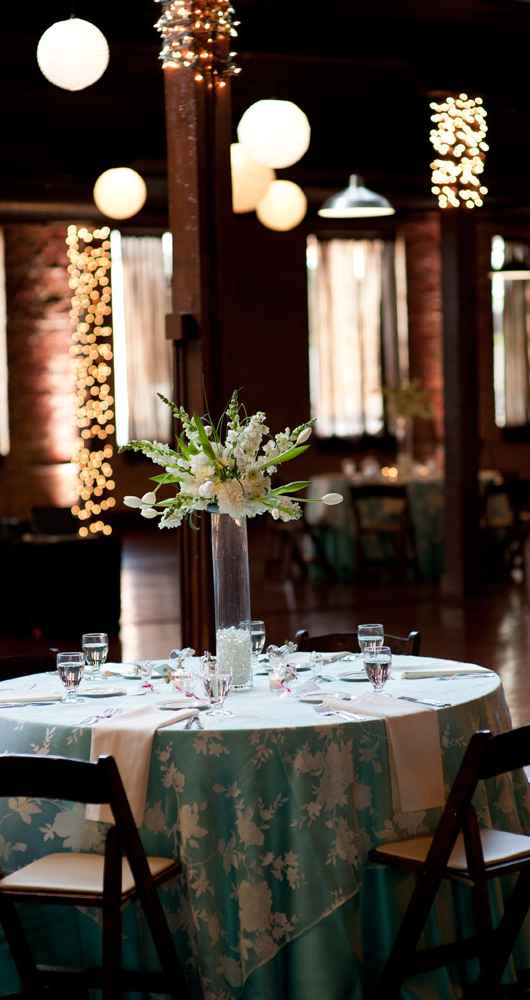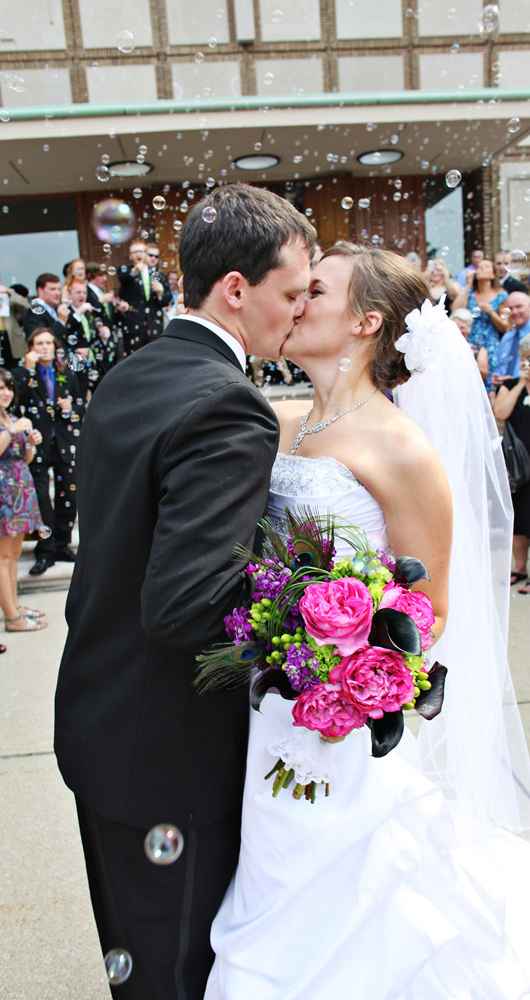 FLORAL
Claudia's Flora Bunda
4240 W. Jonathan Moore Pike, Columbus IN
Gina Martin, lead floral designer, likes asymmetrical, visually-exciting floral designs. That makes sense because she is an artist with a design background from the School of Visual Arts in Manhattan. Flora Bunda is owned by three sisters who are risk takers and believe in using exotic flowers that others might be afraid to try to use or even obtain. With the abundance of suppliers in this world-wide market, if a bride wants David Austin English Roses and is willing to pay for it, Flora Bunda goes for it.
www.claudiasflorabunda.com
Fisher's Flower Basket
662 N. Gladstone, Columbus IN
Fisher's Flower Basket has been in business almost 30 years, and customizes each wedding without duplicating what has been created for previous events. Floral designers there said that the internet photos that brides bring in often are not available for that season and websites can be misleading. Some floral trends: hand-tied bouquets (cascades are gone for now), simpler bouquets such as Gerber daisies with roses, and the all-white bridal florals are giving way to color.
www.fishersflowerbasket.com