From historic grandeur to modern glamour, you'll fall in love with the energy and vitality of this all-American city. We've put together a guide for your perfect Fort Wayne wedding. The bridal professionals here will help you realize your dreams!
Just as three rivers come together in Fort Wayne, so does everything "bridal" in this All-American City in northeast Indiana. 
The city of Fort Wayne, which is the second largest city in Indiana, was founded in 1794 by General "Mad" Anthony Wayne as a frontier outpost. Today, "Mad Anthony" lives on in an award-winning brewery. The three rivers – the St. Mary's, the St. Joseph and the Maumee, provide a bucolic backdrop for the city's plentiful parks. A favorite is Foster Park, located along the St. Mary's River, which boasts an 18-hole golf course, running trails, a dog park, a replica of Abraham Lincoln's cabin and a Bridal Glen for outdoor weddings.
The 10 colleges and a flourishing arts community give this Midwest city a lot of energy and youthful pizzaz. The Fort Wayne Children's Zoo has been rated one of the best in the country and the non-profit KaBoom named Fort Wayne one of the most playful communities in the United States. 
Whether you're looking for an historic theater restored to the grandeur of its vaudeville days, a modern glittering downtown gem, an automobile museum or a farm with horse and carriage rides, Fort Wayne could not have more variety when it comes to planning your wedding. 
We've put together a list of some of the best bridal vendors in the three rivers area.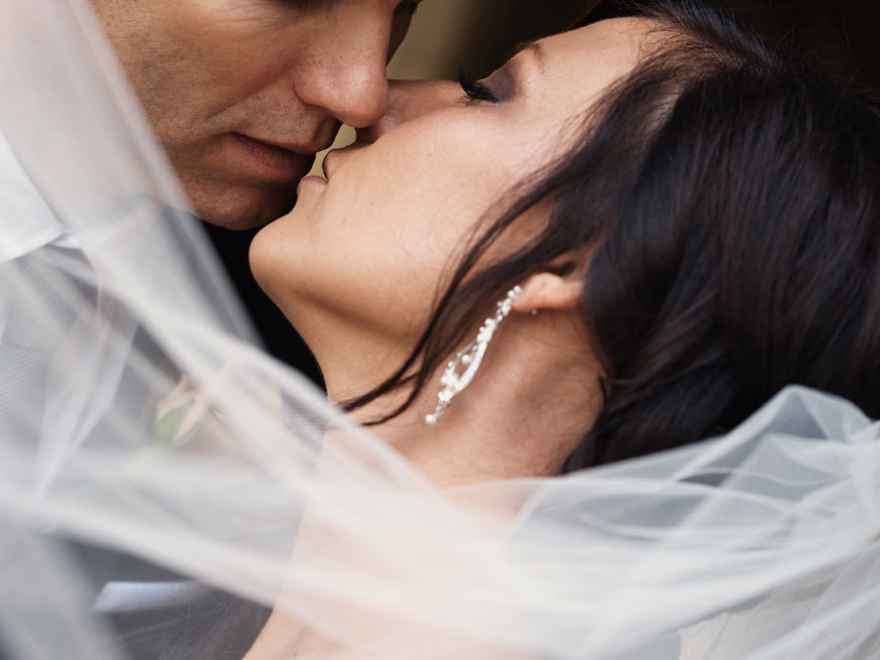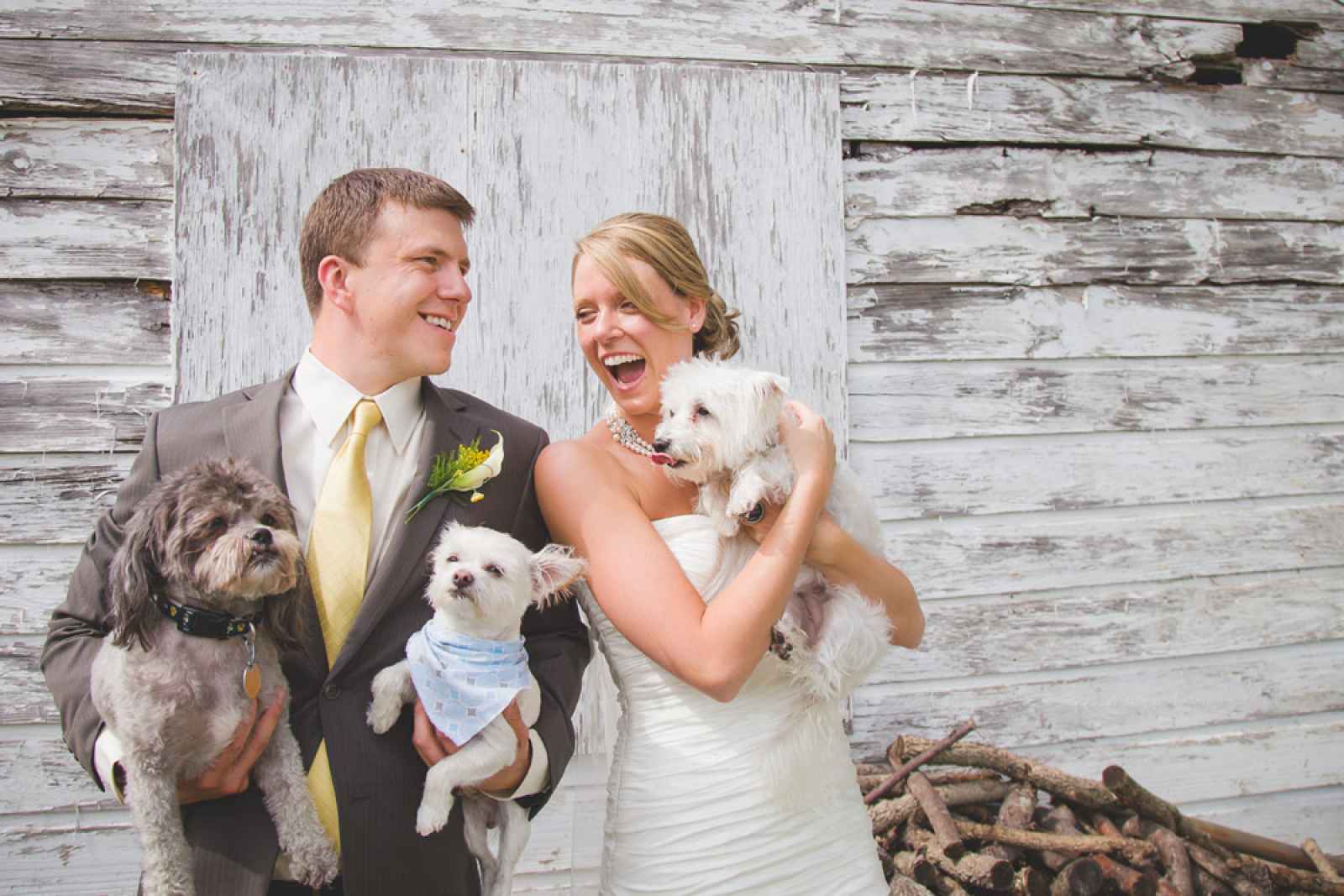 PHOTOGRAPHY AND VIDEOGRAPHY
Westworks Photography
Corey and Kate make up Westworks Photography, an energetic husband and wife team who strive to capture every moment of your special day. Their style includes a mixture of posed, candid, fun and photojournalistic imaging, making them a perfect match for whatever you desire.
www.westworksphotography.com
Regal Photography
Sara DeWitt, owner of Regal Photography, loves to capture emotion. With more than seven years of experience, Sara is dedicated to capturing the timeless moments of each wedding through photographs, allowing the couple to relive every memory of their big day.
www.regal-photos.com
Stevenson Photo
Talented husband and wife team, Kyle and Jennifer Stevenson, are the dynamic duo who make up Stevenson Photo. Together, they try to make every wedding unique; to create modern photos that show emotion and creative expression in a fun, edgy and artistic way. Their most unusual request from a bride and groom? Taking a photo at their dog's gravesite. 
www.kstevensonphoto.com
Happinest Photo - Fine Art Photography for Love Birds
Not only do they love being in love, Janelle and Shane Roberts love photographing love! Co-owners of Happinest Photo, Janelle and Shane are devoted photographers who are passionate about giving each bride and groom images that reflect their personalities and capture the spirit of the day.
www.happinestphoto.com
Thread & Film
Samuel and Jessica Gensic of Thread & Film are not videographers: they are filmmakers. Watching their wedding videos is a lot like watching a "mini-movie" – make sure you bring the popcorn and the Kleenex. They even include "movie credits" of your vendors at the end of the film or movie posters of the two of you. Your grandchildren will love watching your story.
www.threadandfilm.com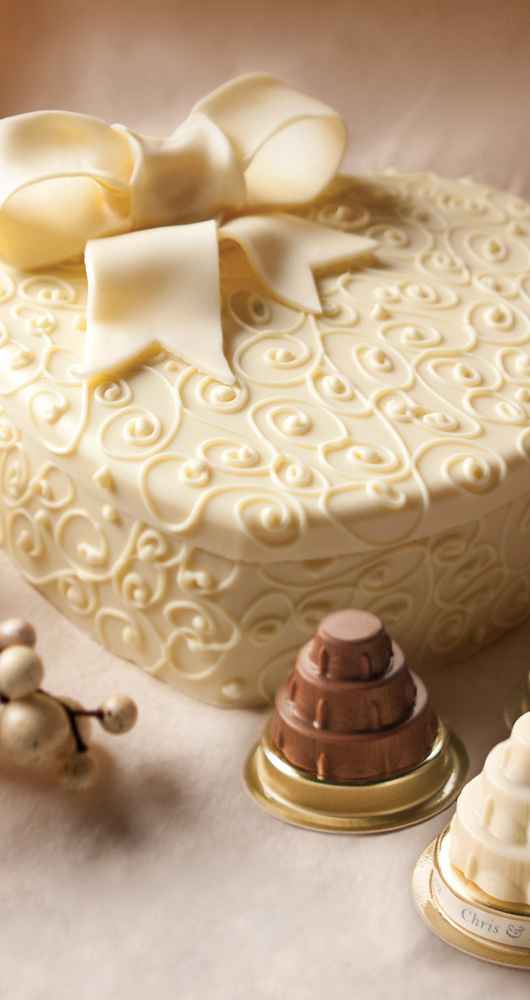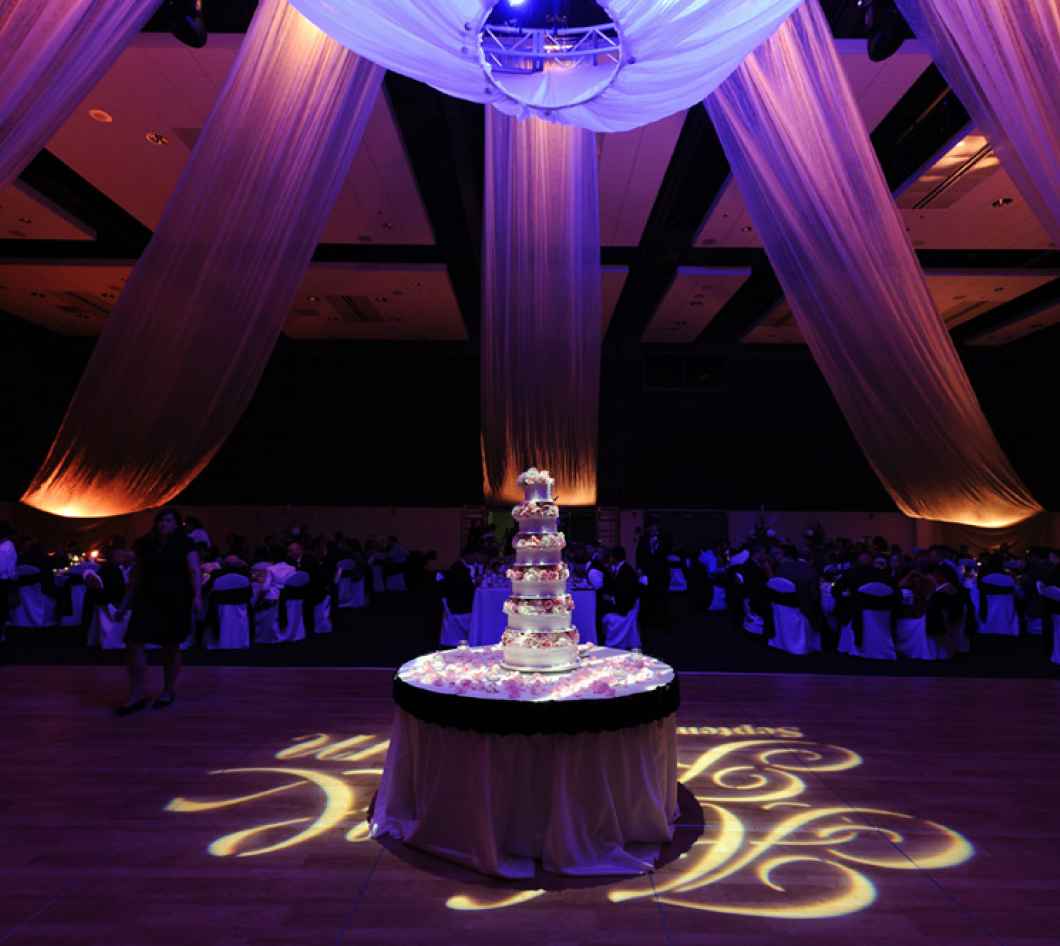 DESSERTS
Hall's Takes the Cake
1313 W. Washington Center Road, Fort Wayne IN
Hall's Takes the Cake has been doing cakes for about 40 years. They've seen all the trends come and go but love the challenge of designing wedding cakes. Right now, a Tim Burton-type cake topper is sitting on their desk for a wedding next year. The cake will be designed around the topper – not the other way around.  One of the decorators is a former graphic artist who sees the cake as just a different kind of canvas.
 www.hallscatering.com
DeBrand Fine Chocolates
10105 Auburn Park Drive, Fort Wayne IN
DeBrand - one of Oprah's "favorite things" in "O" magazine two years in a row and creators of gold-wrapped treasures in all the Trump properties – have been made in Fort Wayne since 1987. Wouldn't some Fluer de Sel sea salt or jasmine chocolates make a fabulous wedding favor? How about a bridal shower at a chocolate factory?
www.debrand.com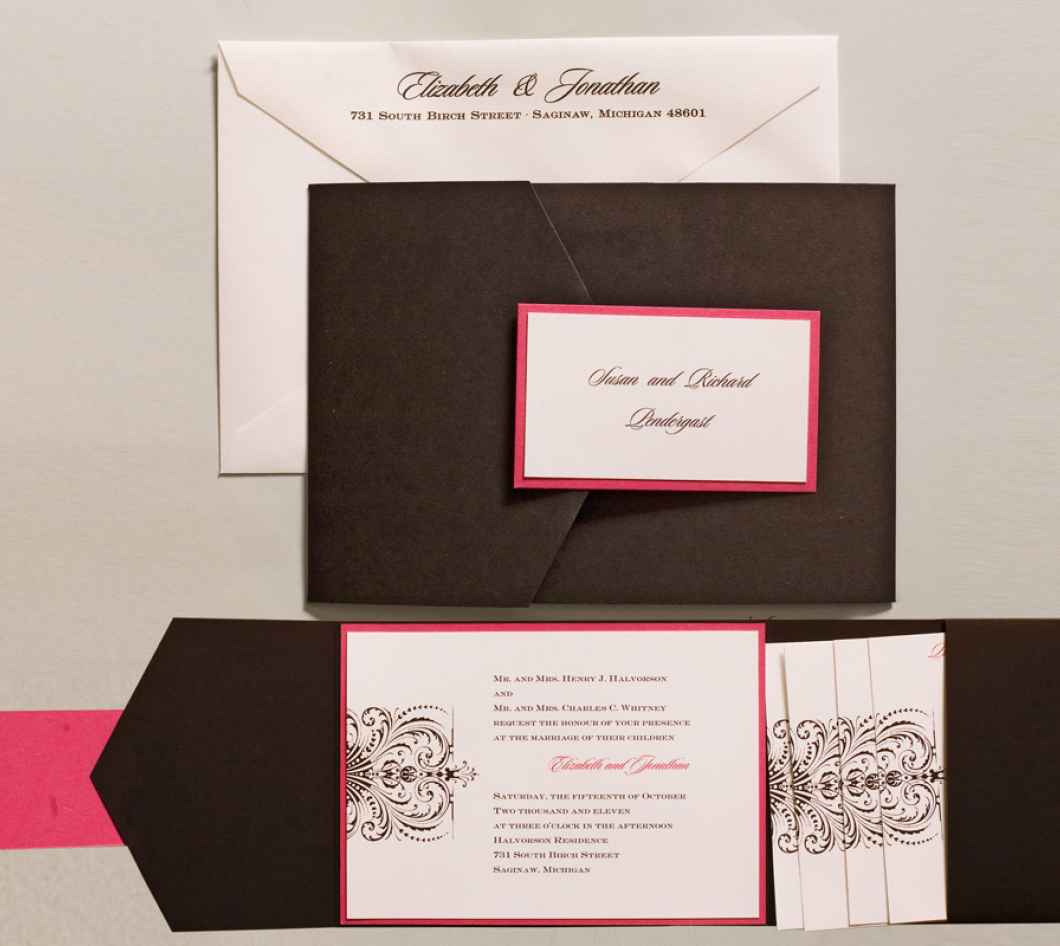 STATIONERY & FAVORS
The Monogram Shoppe and More
Covington Plaza, 6410 W. Jefferson Boulevard, Fort Wayne IN
Sara Keltsch, in business for 32 years, is the Fort Wayne grand dame of wedding invitations. The shop carries 75 books, from Vera Wang to Emily Post, and guides brides through the process of ordering announcements and invitations. Sara said the trend  seems to be towards simpler 
more elegant designs.
www.monogramshoppe.com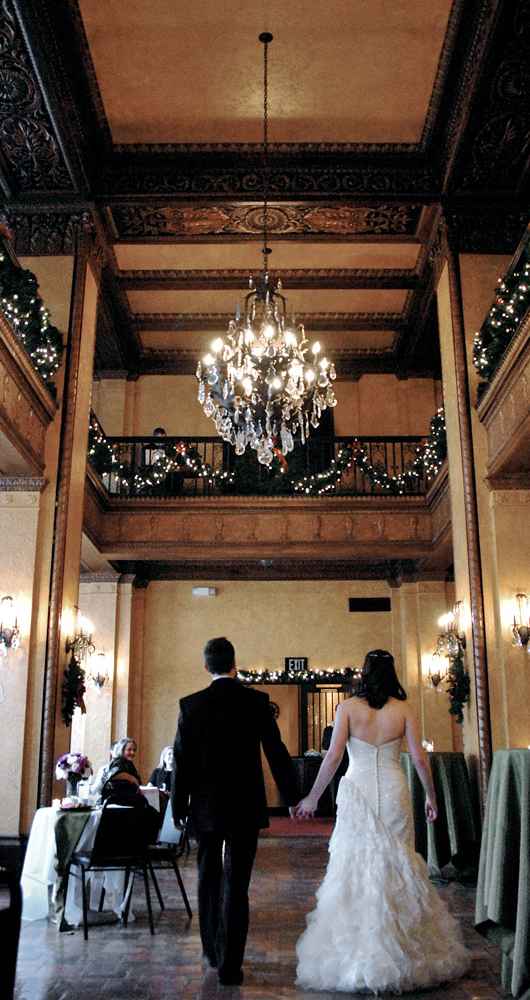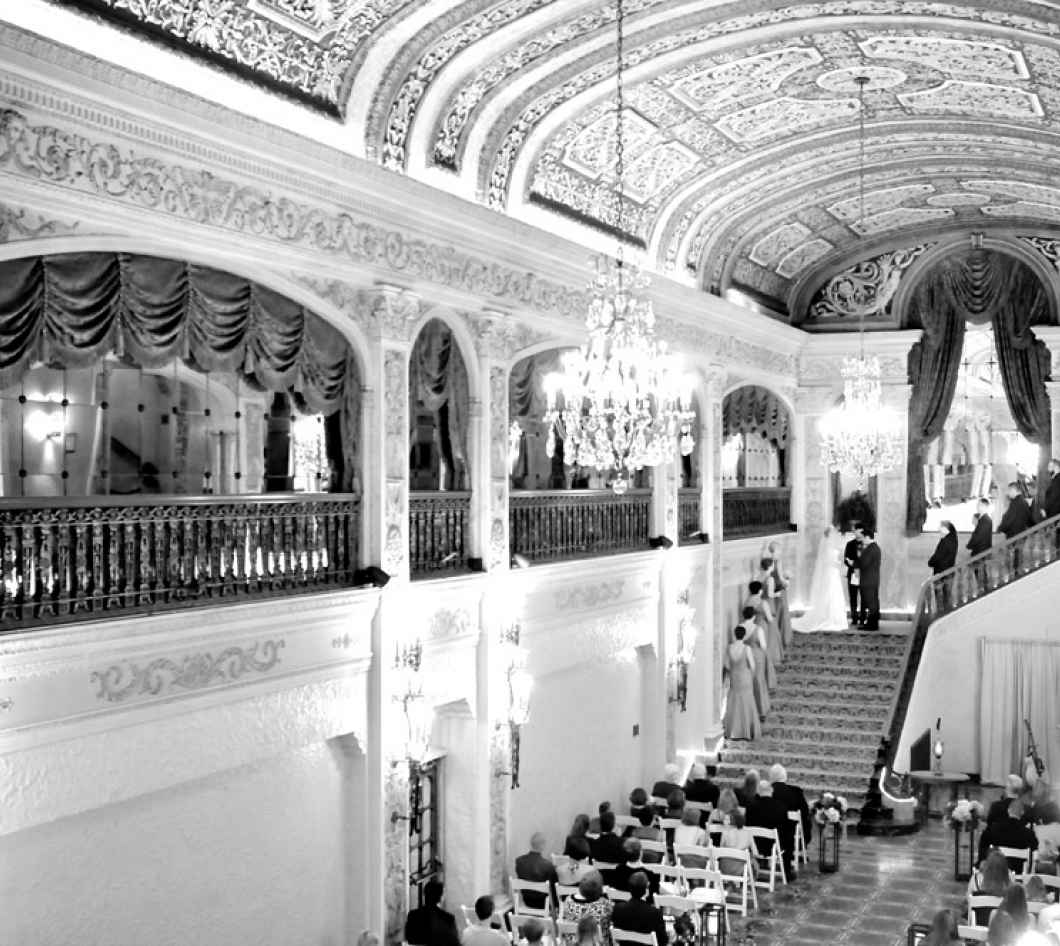 VENUES
Grand Wayne Convention Center
120 W. Jefferson Boulevard, Fort Wayne IN
This downtown venue is a glittering modern alternative to the many historic wedding locales in the city. Gleaming 30-foot floor to ceiling windows and the indoor-outdoor waterfall provide a stunning backdrop for a small party to a reception with 3,000 guests. There is no time limit for the hours of the reception and the facility has friendly, green-jacketed greeters to help guests find their way around.
www.grandwayne.com
Auburn Cord Duesenberg Automobile Museum
1600 Wayne Street, Auburn IN
This award-winning museum is perfect for those who adore everything automobile-related.  It is the former headquarters of the Auburn Automobile Company and displays more than 120 vintage automobiles in an art deco showroom.  The museum's popular banquet facility accommodates up to 500 people.
www.automobilemuseum.org
The Historic Embassy Theater
125 W. Jefferson Boulevard, Fort Wayne IN
Built in 1928 as a movie palace and vaudeville theater, the Embassy has been lovingly restored and the ornate, elegant lobby is a dramatic location for a ceremony, reception or rehearsal dinner.  It is on the National Register of Historic Places. The Indiana Hotel, located adjacent to the theater, is also used for events, although it is no longer used as a hotel. Also built in 1928, the old hotel has more of a warm, romantic feel while the Embassy is more regal and ornate. The venue is available weekends from May to September (depending on the theater schedule).
www.fwembassytheatre.org  
Joseph Decuis Farm Property
191 North Main Street, Roanoke IN
This farm is where Pete and Alice Eshelman raise their famous Kobe-style Wagu beef that they serve at their award-winning restaurant in Roanoke six miles away. The rural setting was the scene of a wedding where the bride wanted camel rides at the reception – and she got camel rides! The farm, not surprisingly, is where the farm to table restaurant grows herbs, flowers and vegetables for diners to savor. A 1912 bed and breakfast is located near the restaurant.
www.josephdecuis.com
Holiday Inn at IPFW and the Memorial Coliseum
4111 Paul Shaffer Drive, Fort Wayne IN
Located near I-69, the Children's Zoo, IPFW and the Allen County War Memorial Coliseum, you can't beat this hotel for the convenience and proximity to great Fort Wayne attractions. Event planners advise newly-engaged brides to take a breath and relax: there are tools out there to plan your big day and you have the time to do what you want-do not settle.
www.holidayinn.com/hotels/us/en/fort-wayne/fwayn/hoteldetail
Allen County Fairgrounds
2726 Carroll Road, Fort Wayne IN
Built in 1990, the Allen County Fairgrounds is a great venue for the bride who wants something formal or a little bit of country. You can design your wedding reception exactly the way you want it because there are so many options. 
www.AllenCountyFairgroundsIN.com
The Landmark
6222 Ellison Road, Fort Wayne IN
The Landmark believes that the food at your wedding should be as special as the day itself. The facility has an in-house chef, its own kitchen and uses fresh ingredients. One bride described her wedding there as "dreamlike." 
www.thelandmarkcentre.com
Allen County War Memorial Coliseum
4000 Parnell Avenue, Fort Wayne IN
Location, location, location. This multi-purpose facility is conveniently located and can accommodate wedding groups from 10 to 1,000. You have a dozen different room possibilities there and you can even rent an ice rink.
www.memorialcoliseum.com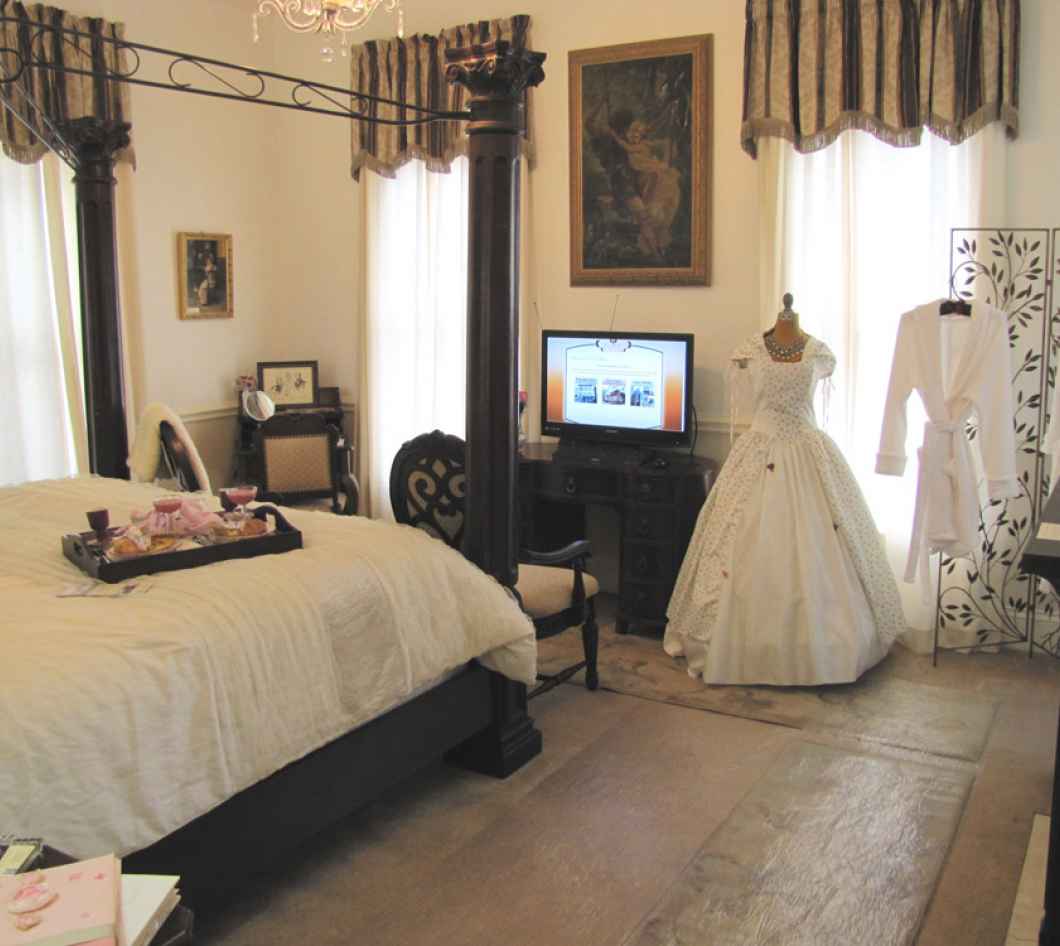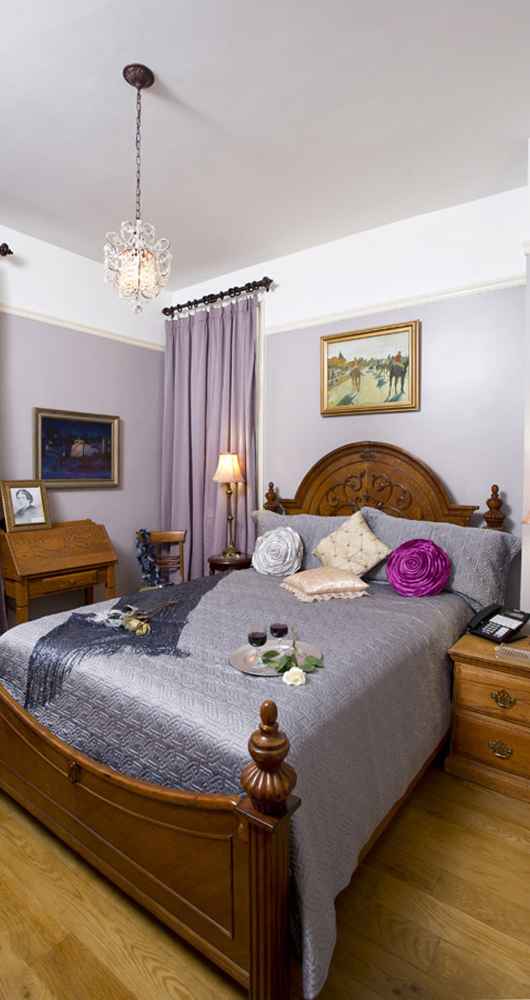 TRAVEL
K&S Travel
836 Mill Lake Road, Fort Wayne IN
Kim Caudill specializes in honeymoon, romance and island weddings and she has a Honeymoon Specialist Certification to prove it! While internet travel planning is commonplace, Caudill says you shouldn't trust your honeymoon to strangers who don't know you and can't make your one and only honeymoon something unforgettable. She said St. Lucia is an extremely popular destination right now. You might consider a tropical tree house villa or watching the sunset  or snorkeling on the Anse Chastanet beach.
www.kstravel.jurni.net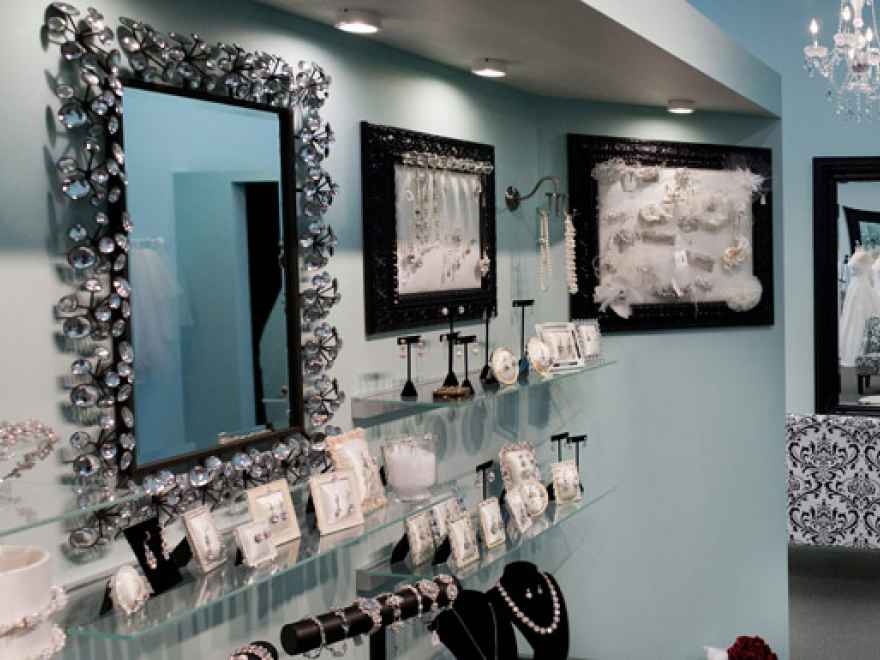 FASHION
The Bride to Be
7763 Coldwater Road, Fort Wayne IN
Co-owner Kate Miller has a background in costuming for the theater and knows the best cuts and fabrics for each bride. Her sister, Sarah Winling, has an art background. They believe every bride has a story and that story is more important than anything else. The Bride to Be is located in a remodeled space with tall ceilings and elegant lines. You'll feel like Cinderella at the ball as you look in the mirror.
www.thebridetobeonline.com
One Fine Day Bridal and Gown Boutique
5310 Coldwater Road, Fort Wayne IN
Owner Autumn Parton's chic, modern bridal salon feels like you've made a quick trip to Chicago or New York. Autumn specializes in custom designer dresses and emphasizes the materials, time put into the construction, and the designer's vision.  She carries up and coming designers such as Kelly Faetanini and Modern Trousseau.  Try adding a little lace jacket to make a strapless gown into a v-neck look.
www.onefinedaybridalgown.com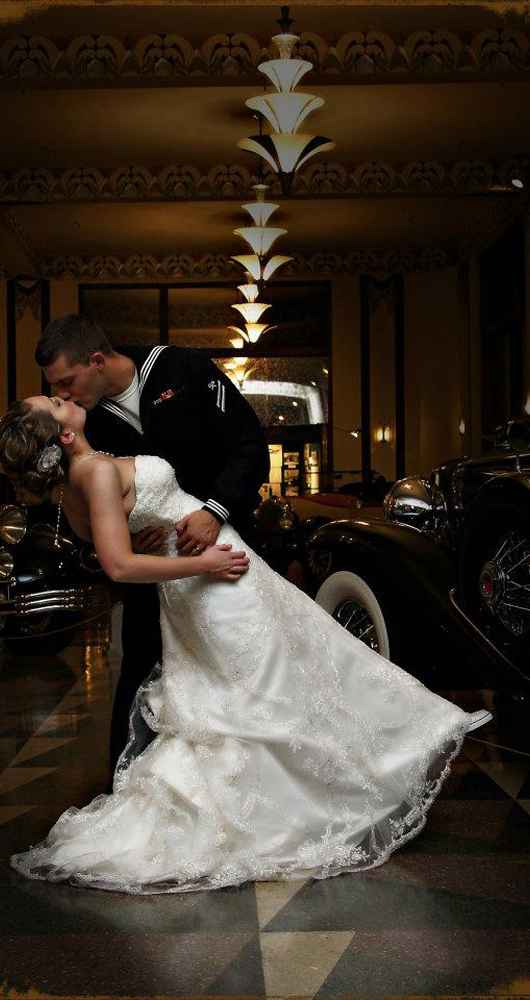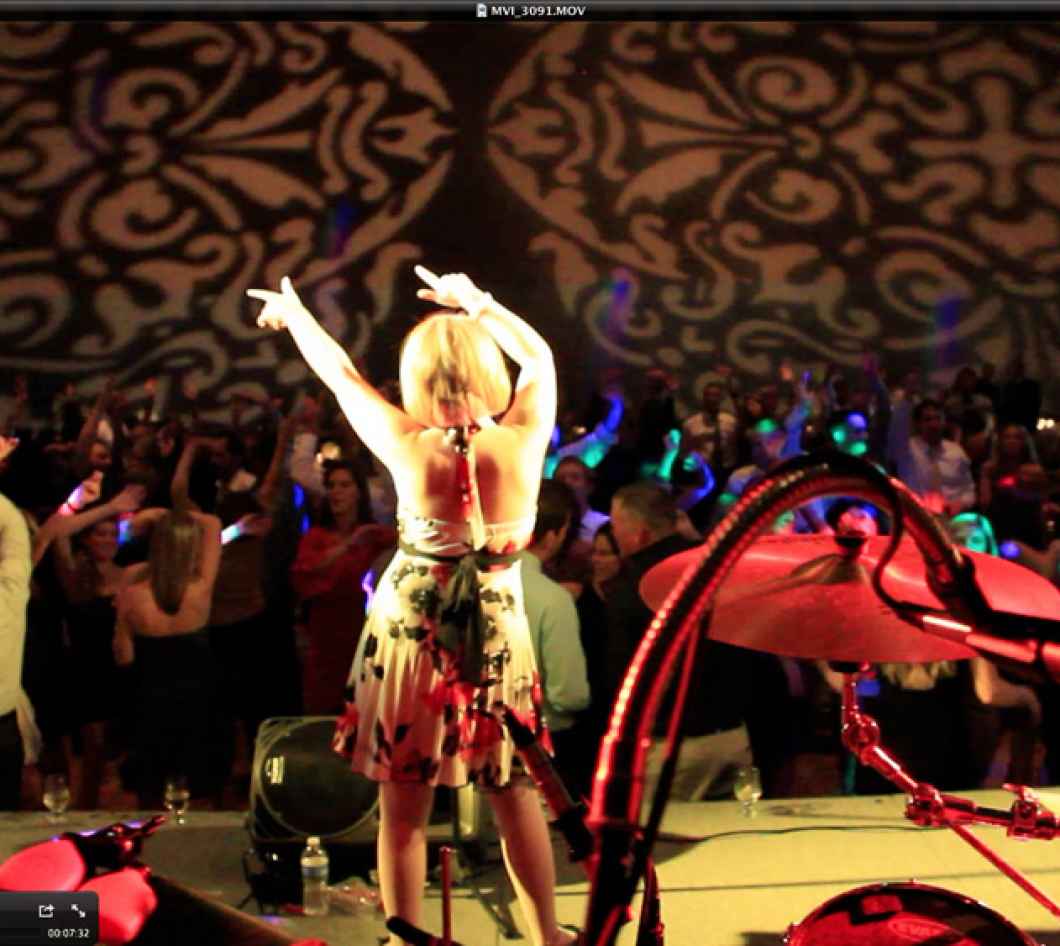 ENTERTAINMENT
Good Night Gracie
This high-energy dance band has been performing since 2004 and is a favorite at receptions throughout Indiana. Whether it's the new in-laws or a grumpy distant relative, Gracie will get them out of their seats and onto the dance floor. Their energy is infectious and their repertoire spans multiple decades. Other GNC benefits: audience participation, lyrics adjusted to include the wedding party and family member's names, and 30-minute medleys.
www.graciesmusic.com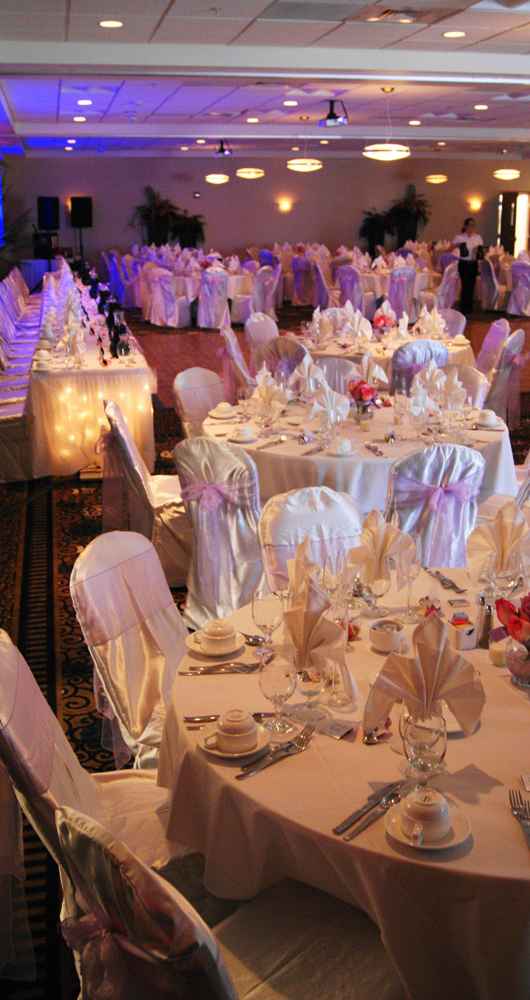 PLANNER
One of a Kind Events
836 Mill Lake Road, Fort Wayne IN
Linda Maggert, a certified wedding planner and proponent of "living life to the fullest" advises brides to choose three or four things they "have to have" and then allocate the budget accordingly. She works with technology to bring everyone together in the planning process. One bride even went so far as to arrange for her brother-in-law to attend the reception by Skype as he was stationed overseas in the military. 
www.oneofakindevents.org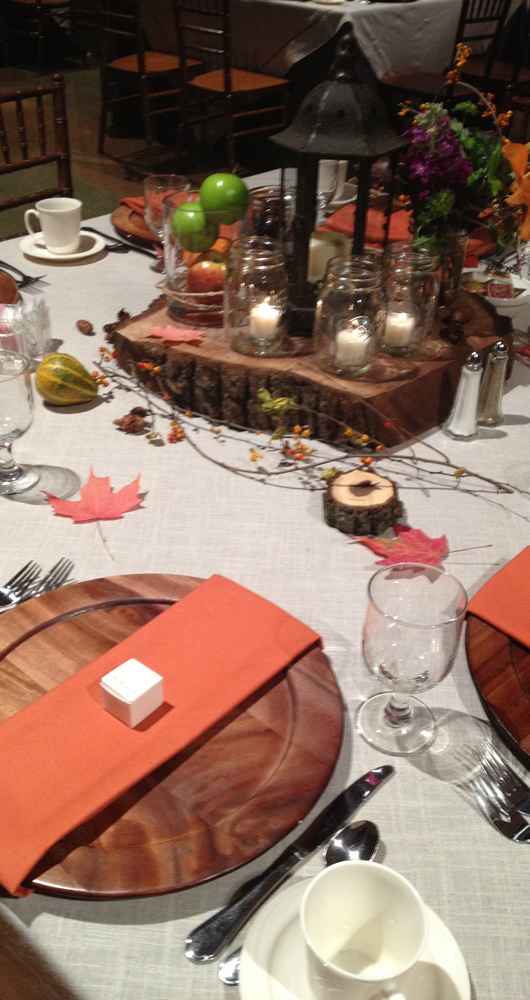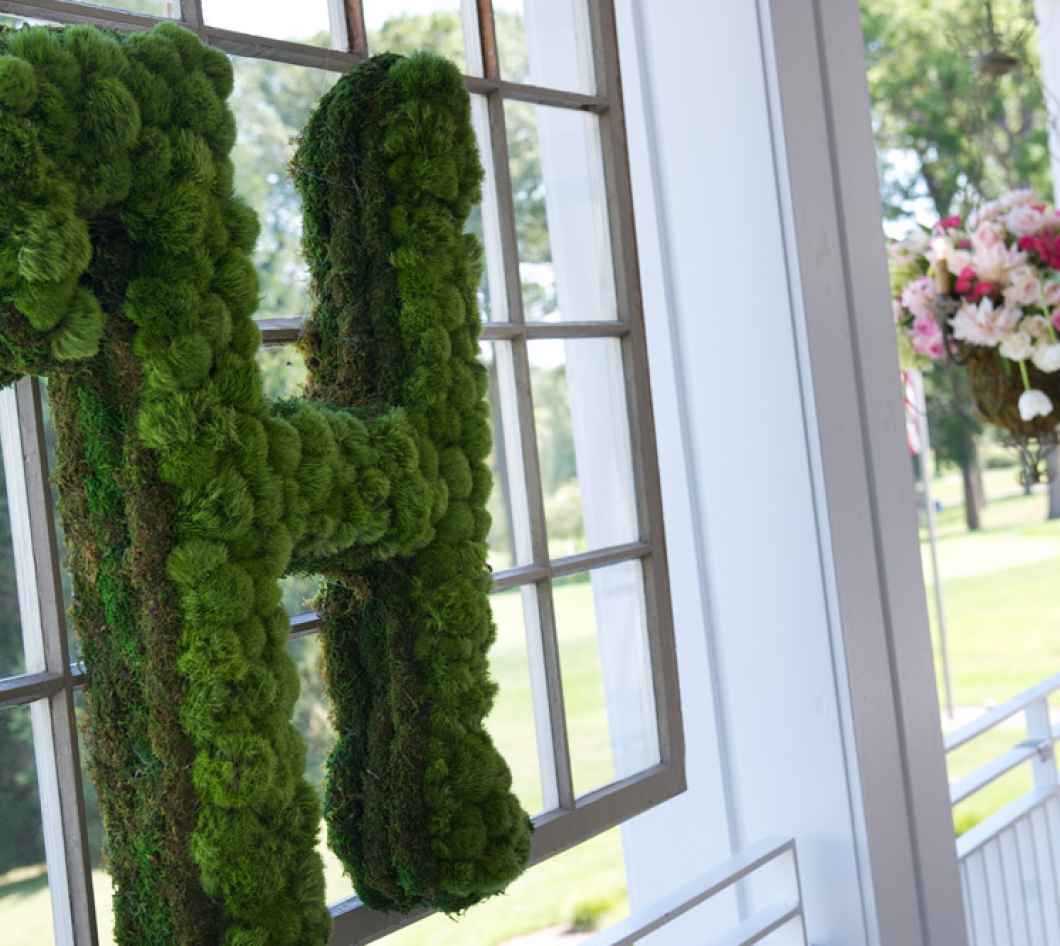 PARTY RENTALS
Taylor Rental Party Plus
2224 State Road 8 W., Auburn IN
Pinterest has been a great tool for Natalie Taylor as she works with brides to find the one "must have" element for weddings.  If the bride  brings in a photo of a ceiling treatment that has that "wow" effect, Natalie will work with her to make it happen or come up with an alternative that might be better suited to the venue and the budget.  She said flexibility and creativity are critical when transforming visions into reality. 
www.taylorrentalusa.com
A Party Apart
200 E. Superior, Fort Wayne IN
A lot of people may think that running a party rental business is all about having the biggest and most varied inventory, and while A Party Apart does indeed have that--they set themselves apart by taking the extra steps required to stand out. At A Party Apart, they take a lot of care to meet with and get to know the couple's story, their favorite things and their personalities. A recent job tells you all you need to know about their expertise: A Party Apart flipped a venue from ceremony to beautiful reception in under an hour.
www.apartyapart.com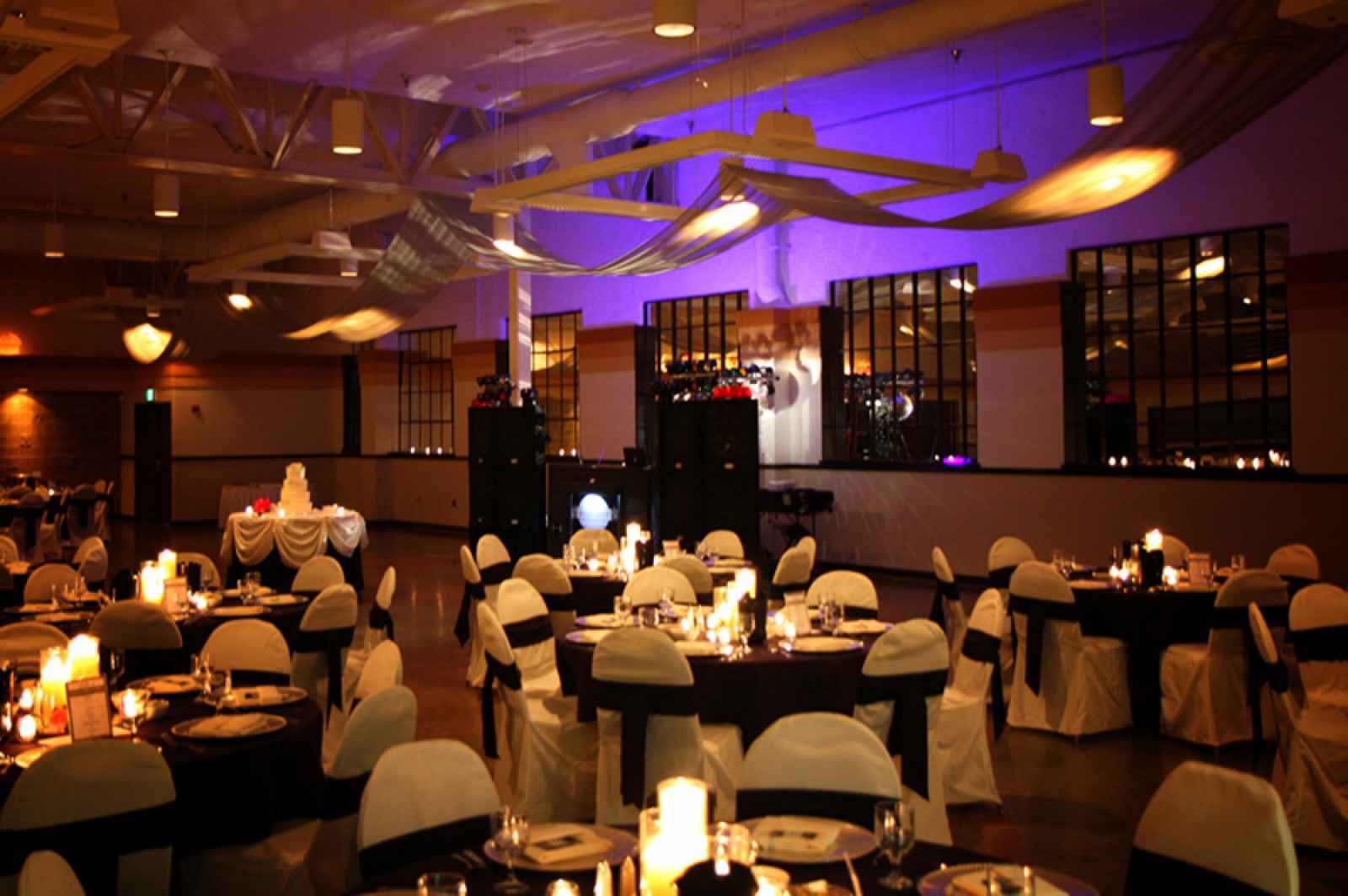 CATERING
Goeglein's Catering
7311 Maysville Road, Fort Wayne IN
What could be better than homemade recipes from Grandma Goeglein? This catering company in business since your Mom got married (1951 to be exact) serves up its famous rotisserie chicken and a hot bacon salad with a secret recipe dressing (among other comfort foods). 
www.goegleins.com
Ceruti's Catering
6601 Innovation Road, Fort Wayne IN
This family-owned business has been catering since the 1950s. Their large staff of 22 fulltime and 85 part-time employees have served President George Herbert Bush, Governor Mitch Daniels, and Vice President Dan Quayle. John Ceruti, director of operations, is a classically-trained chef who has worked 18 years in the industry.
www.cerutis.com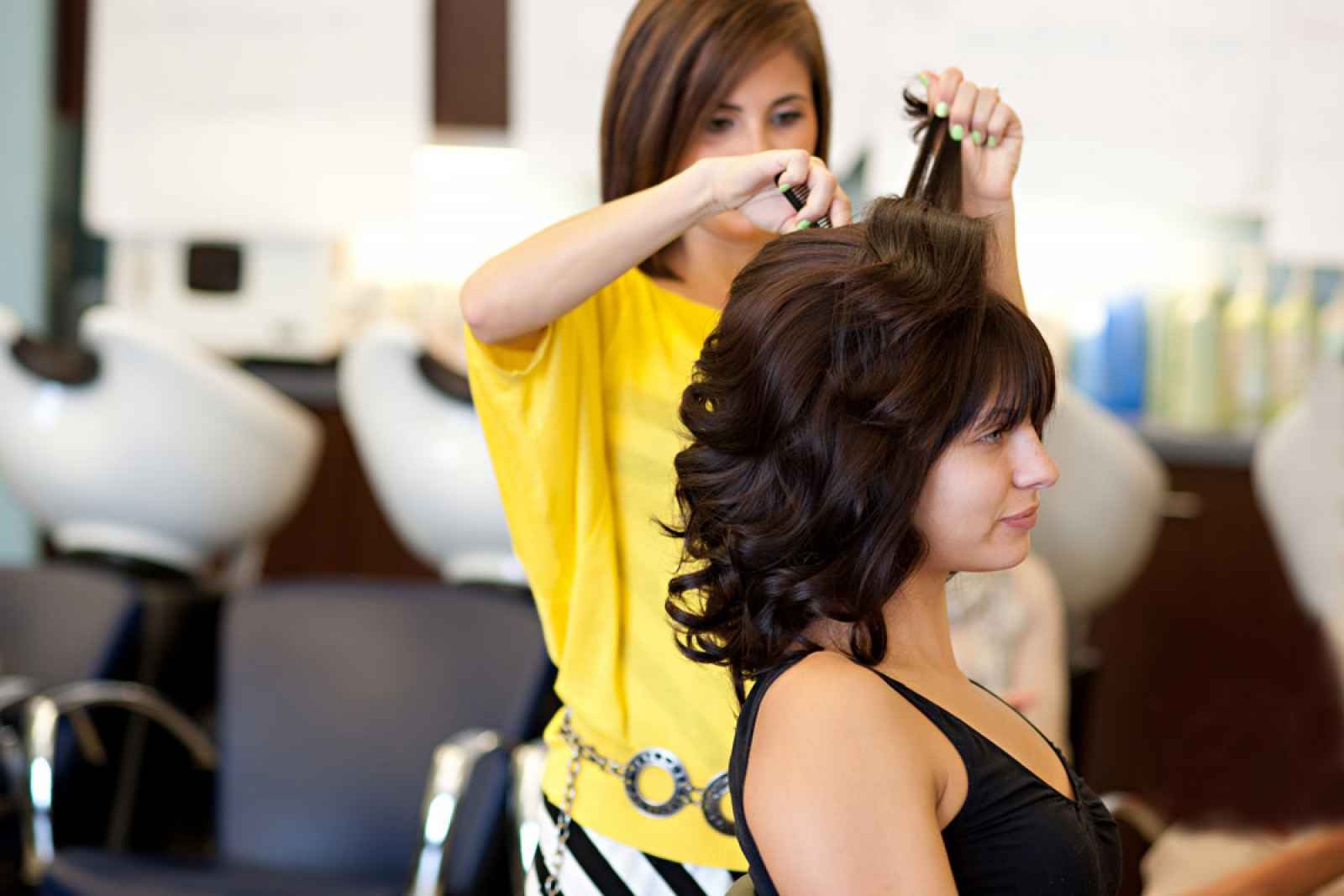 HAIR AND MAKEUP
In Touch salonspa
5219 Illinois Road Suite 128, Fort Wayne IN
939 East Dupont Road, Fort Wayne IN
One customer describes her visits to In Touch salonspa as "experiences" rather than simply haircuts, and that attitude is reflected from the top down. Starting with a front desk greeting and beverages to touches like hand and arm massages and hot towels, In Touch rolls out the red carpet for what many salon goers think are routine services. In the salon industry, the small touches are what separate the wheat from the chaff, and In Touch not only has the expert stylists you would expect, but the small touches many wouldn't.
www.intouchsalonspa.com
5 Elements Spa Salon Boutique and Barber Lounge
1824 West Dupont Road, Fort Wayne IN
5 Elements owner Susie Beer has been in the salon business long enough to know that skill and luxury are tantamount to success. Not only does 5 Elements provide a full range of luxurious salon & spa services, but they've also assembled a "Wedding Team" of skilled specialty pros. Wedding trends move quickly, and with a specialized wedding staff, 5 Elements is able to adapt to a bride's every need. On top of all that, they also feature groom services, including the classic old school straight razor shaving. 
www.5elements-spa-salon.com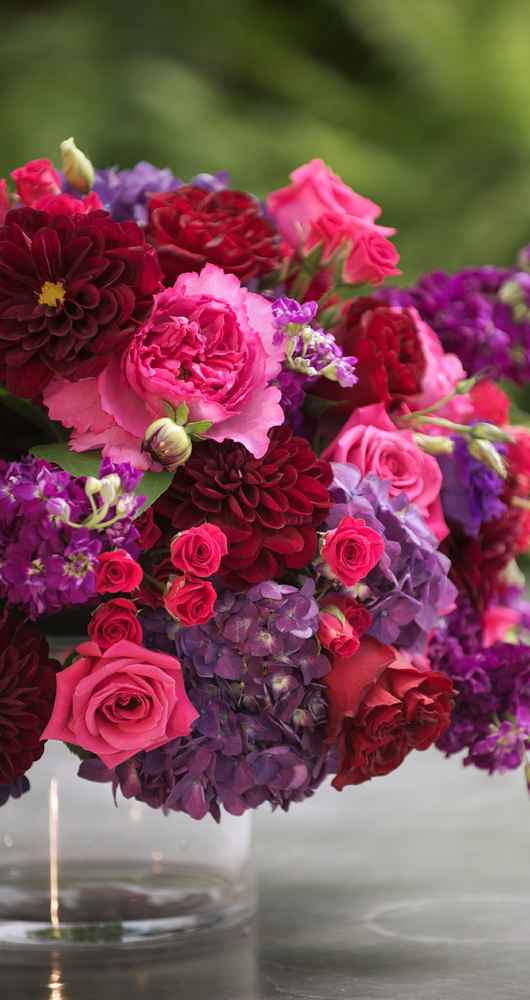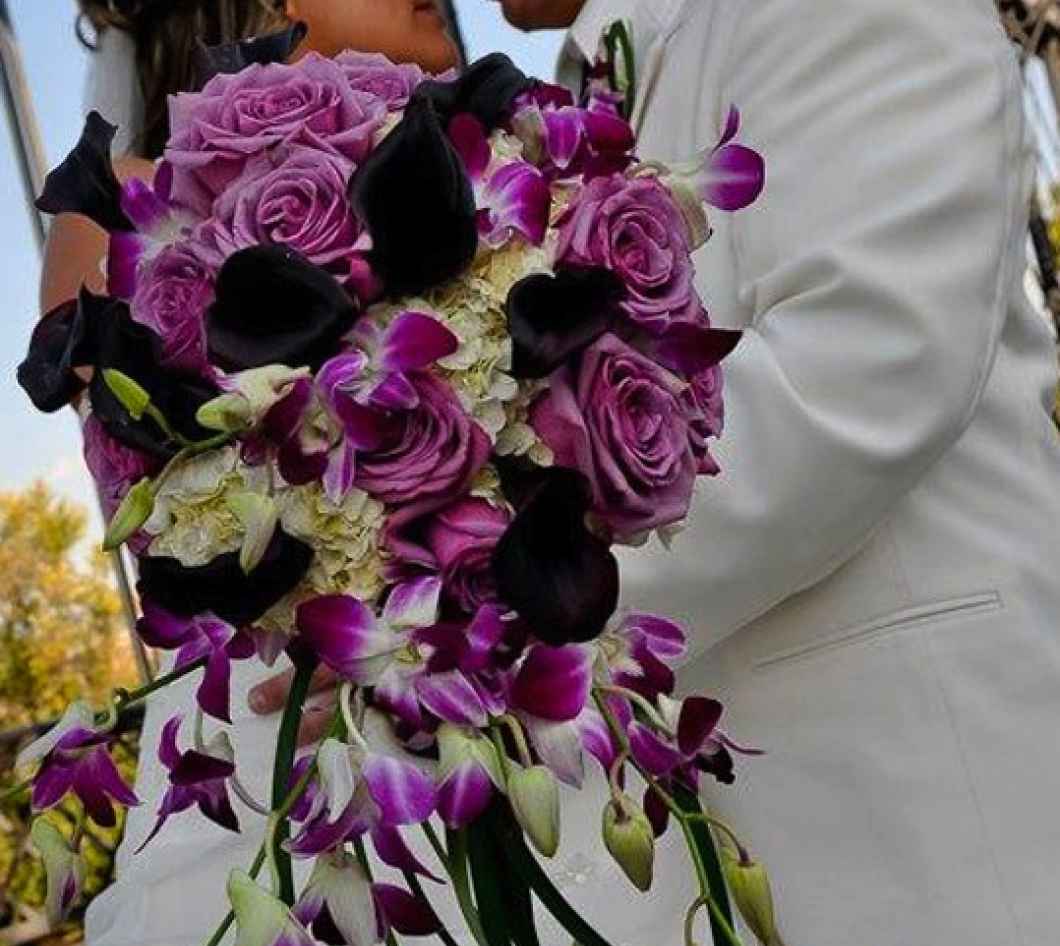 FLORAL
Bruce Ewing/be married
124 N. Thomas Road, Fort Wayne IN
Bruce Ewing/be married takes a simple approach to the floral business: they stay relevant and focused. As experts in their field, they strive to not only master traditional floral techniques, but also keep abreast of modern aesthetics and floral designs. Creating something for a bride that is better than what she even imagined, is the goal. Skill and an eye for design make Bruce Ewing/be married a prime choice for elegance, traditional or modern floral and event tastes.
www.bemarried.bruceewinglandscaping.com
Rose's Bouquets
10208 Clarks Passage, Fort Wayne IN
How often do you find a florist whose name is Rose? Trista Rose Miller opened her "weddings only " floral business in 2003 and limits her business to 100 weddings a year. Brides rave about her work: "takes my breath away," "amazing," "gorgeous," "perfect colors." She loves everything about flowers and weddings (and does ballroom dancing for fun).
www.rb-weddings.com