The pressure is on. Whether your wedding dress is something you've dreamt of as a little girl watching Disney princesses dance across the TV screen or something you've hardly given a thought to until the day your wedding dress shopping adventures begin, we know how stressful making such an important decision (and purchase!) can be. From sifting through the never-ending supply of inspiration to choosing the perfect designer, fit and color, the challenge of finding the dress of your dreams can seem insurmountable.
To ensure you don't end up being that bride-to-be in tears (unless they are happy ones, of course!), we've decided to arm you with some Bridal Salon Prep 101. The more informed and prepared you are, after all, the happier and smoother finding the one may be!
What to know before you go
Discover What Inspires You
Start a Pinterest board, comb through magazines or social media and grab your girl squad and watch Say Yes to the Dress! Basically, do whatever it takes to bring what really inspires you to the surface. Researching different styles or designers only helps you to discover—or confirm—what really moves you and what you can envision yourself in. Try to imagine the dress that will really make you glow on your wedding day.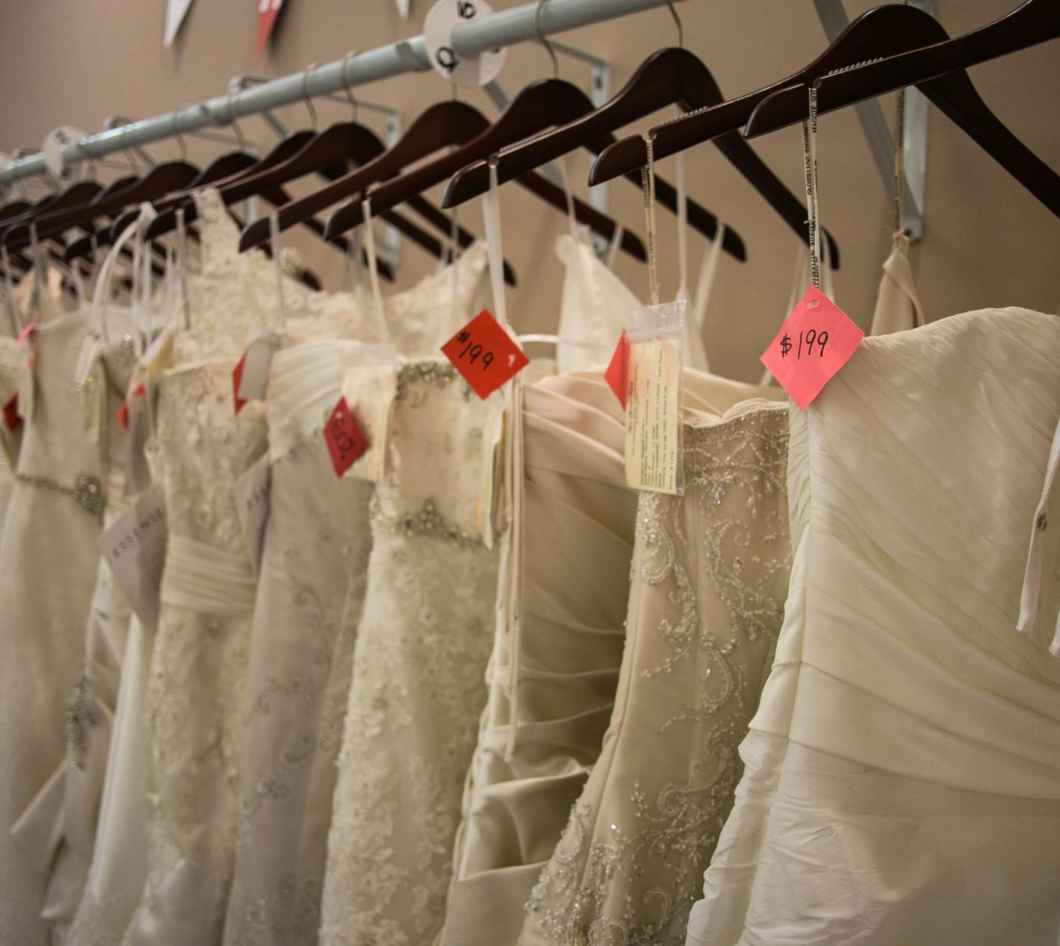 Do Your Bridal Salon Research
Websites and social media are both great tools for really delving into a bridal salon and what products and service they have to offer. Use them to your advantage! Are you in love with a certain designer but aren't sure if and where you can find them? Research a bridal salon's product line or upcoming trunk shows. Not sure if a boutique is worth checking out? Look at online reviews and testimonials to see what others are saying.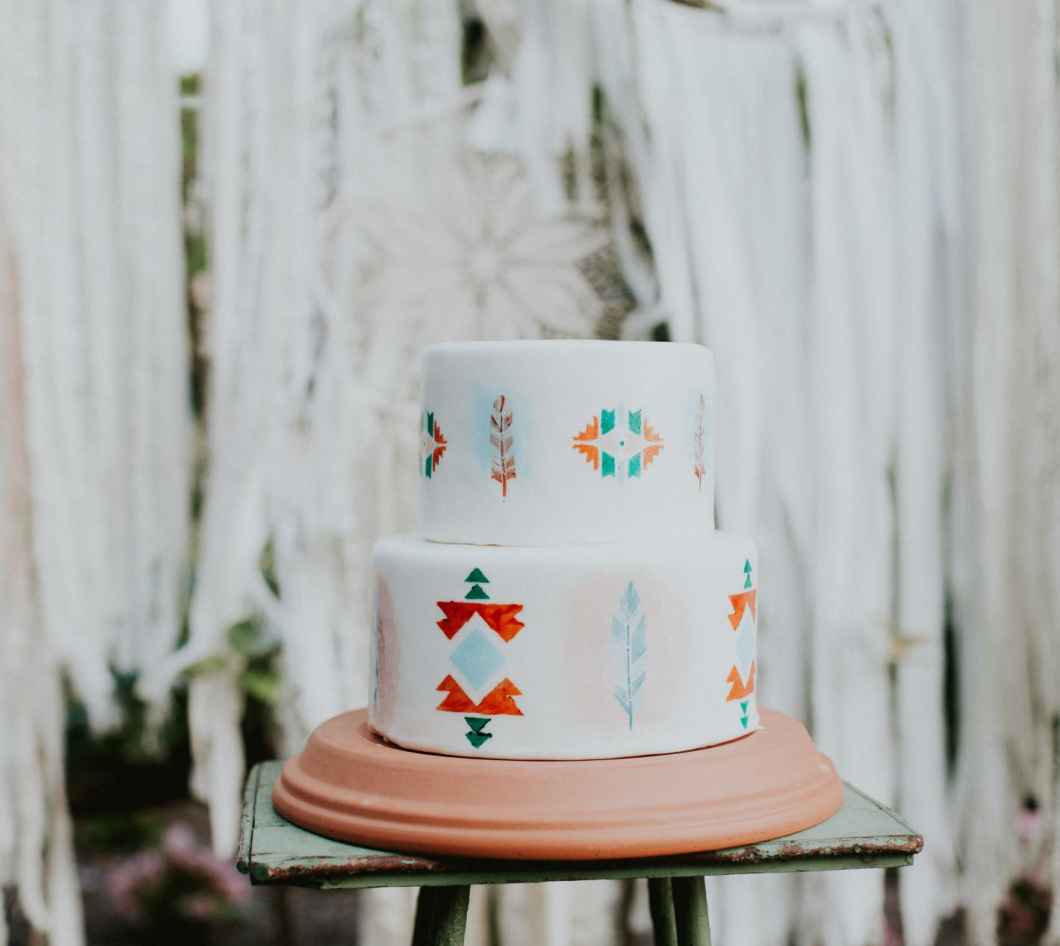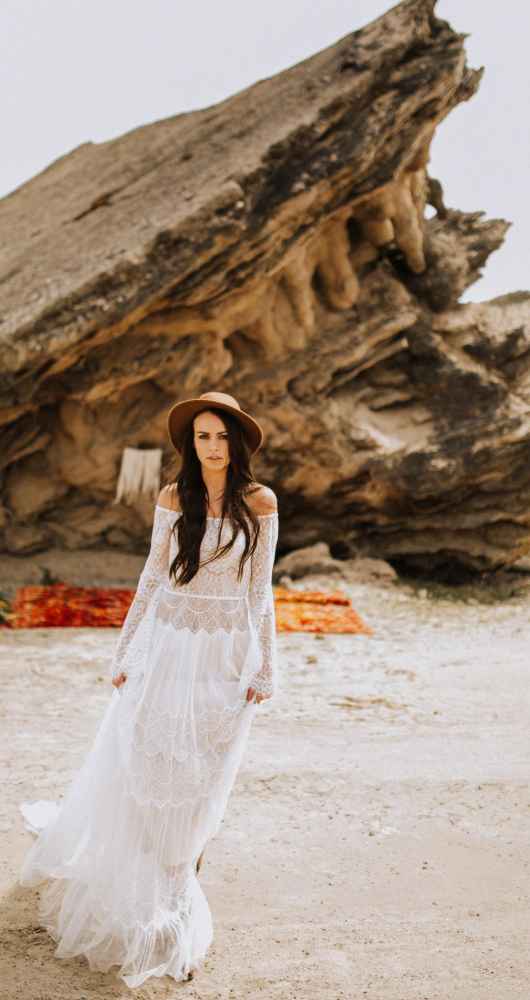 Consider Your Theme and Wedding Details
A wedding really is a sum of all its parts, and to ensure your bridal look is just as cohesive, imagine how much more elevated your style will be if you can also incorporate a bit of your theme and overall feel. For example, wearing lace if your wedding has some vintage flare or a flowy, whimsical gown for a boho themed wedding.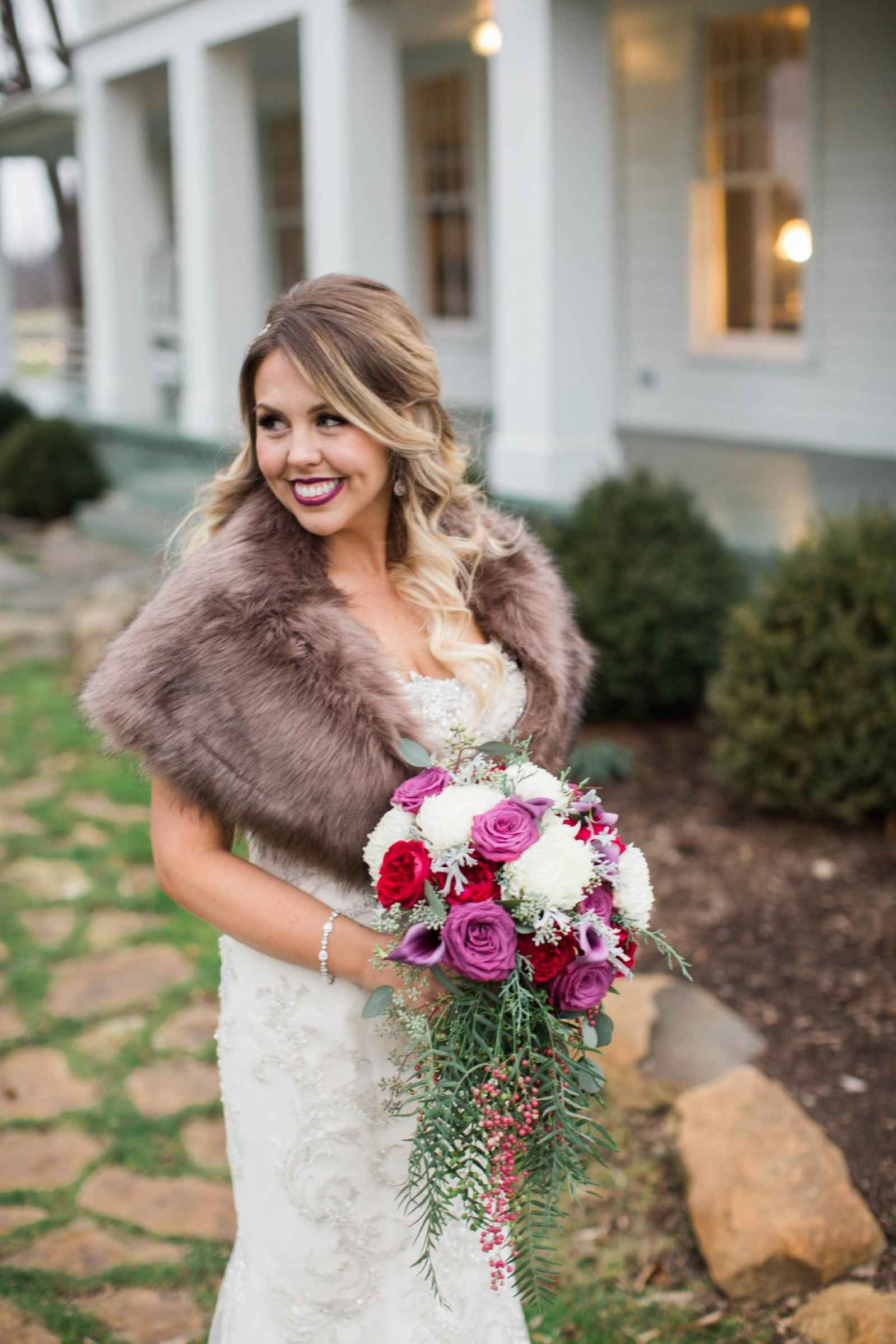 Don't Forget the Season
Part of finding the perfect dress is ensuring it also aligns with the season. That doesn't mean you can't wear a strapless gown in winter (fur shawls are lovely after all!), but maybe consider other styles and silhouettes that could really bring your look to life. You will tie in with the overall season and what makes it so alluring.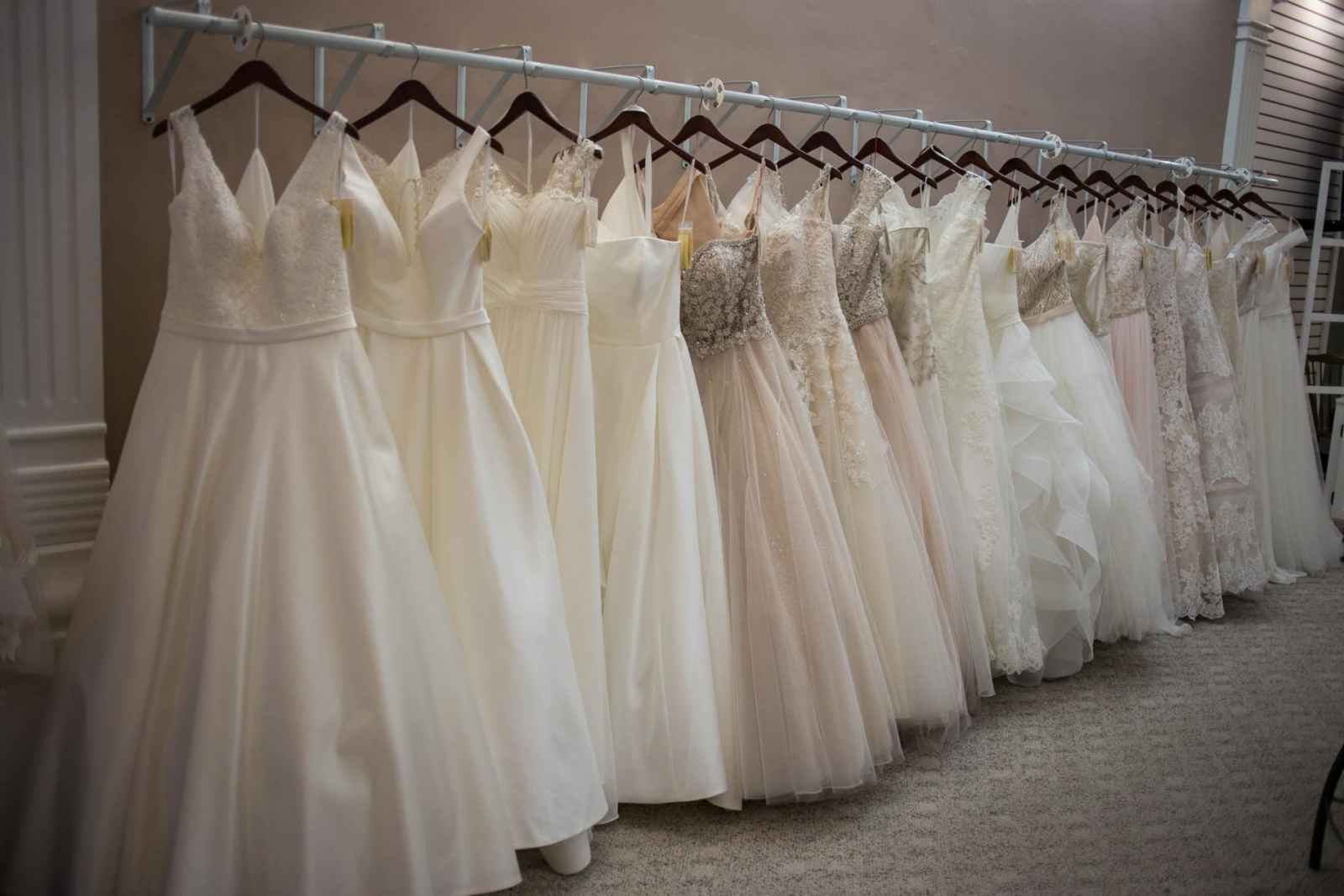 What to do when you arrive
Be Open Minded
One of the most important keys to success when you finally do embark on your shopping experience is being open to trying a style or silhouette you didn't originally consider. There are literally thousands of designs out there. You never know what you might fall in love with until you actually see it on. Believe us. We hear so often from brides how their final pick was completely unexpected!
Tip from the expert

"Color and texture are also two things to stay open-minded about. Imagine a color palette full of ivories, and you arrive in a peacock blue shoe."

Vocalize Your Vision
Bridal consultants are called that for a reason. They are there to help you every step of the way (if they are doing their job well)! Don't be afraid to communicate clearly what you do or do not like about a certain design because this information will help lead you both down a path of discovering the dress that was meant for you!
Consider What you Desire First
We understand. You want your husband-to-be, mother, father, every bridal party member and every other guest, for that matter, to swoon and cry when they see you. Keep in mind, however, that you will truly shine and be the most beautiful vision of yourself if you feel that way. While others' opinions matter, yours is the most important.
Don't Forget the Accessories
Whether it's a breathtaking veil, a sparkly belt, beaded sash or a unique hair piece, sometimes we just need to see that final bit of detail for the vision to really come to life. Don't be afraid to take that step before you make a decision.
Tip from the expert

"When you arrive to a bridal salon or boutique, remember to bring the heel height that you feel you want to appear in. Also, come prepared with the proper undergarments for smoothness and support."

Meet the Expert
Eric Woolridge, WeddingDay Style Consultant
Fashion stylist Eric Woolridge is a South Bend native and has been a part of the wedding industry for over 40 years. He was a stylist in Florida for 10 years before making his way back to Michiana. Eric is a big fan of American fashion stylist Rachel Zoe and haute couture. He feels blessed to be a part of the wedding industry and to be entrusted with a bride's most personal day.
Headshot by Arielle Peters Photography
ready to say 'yes' to the dress? 
Find your gown here!
are you a bride-to-be?
We'd love to plan with you on weddingday-online.com. Let's get started!