The Inspiration
A fresh take on one of the greatest love stories ever told: Pride and Prejudice.  This styled shoot was centered around an elaborate tablescape worthy of Mr. Darcy's elite status, while incorporating some personal touches of Miss Elizabeth's personality and upbringing.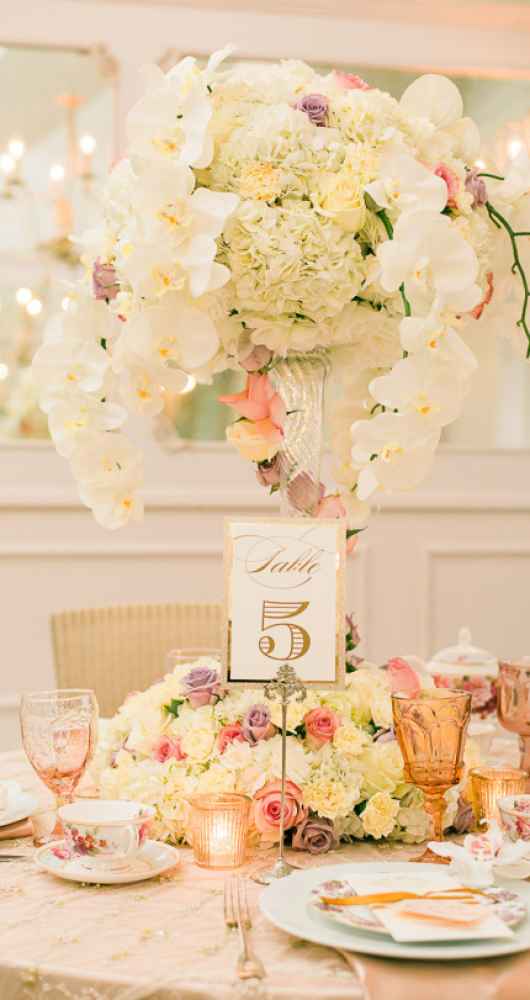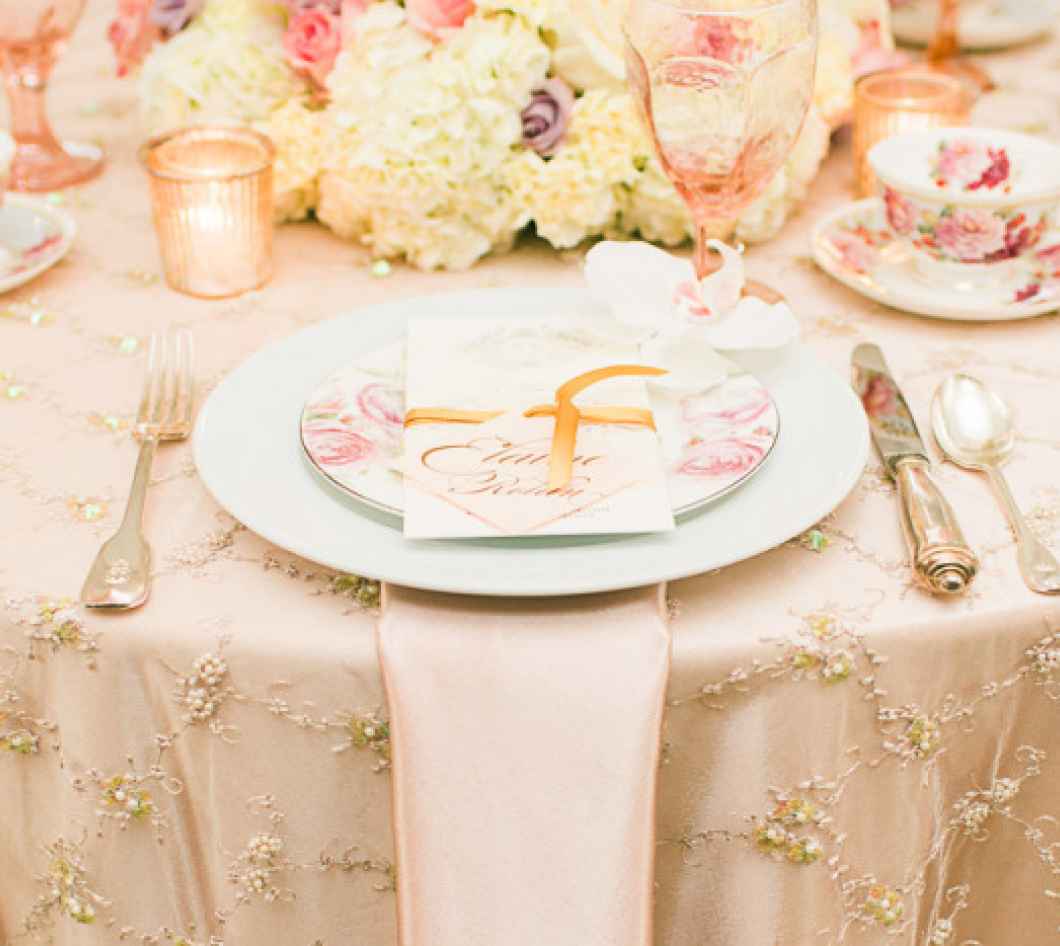 The Venue
While there is no mention of the wedding location in the book, Mr. Darcy is the proprietor of the large estate Pemberley which sits in Derbyshire England. "It was a large handsome, stone building, standing well on rising ground, and backed by a ridge of high woody hills." The Cake Bake Shop's European elegance and charm was the perfect fit for our adaptation of this regal wedding.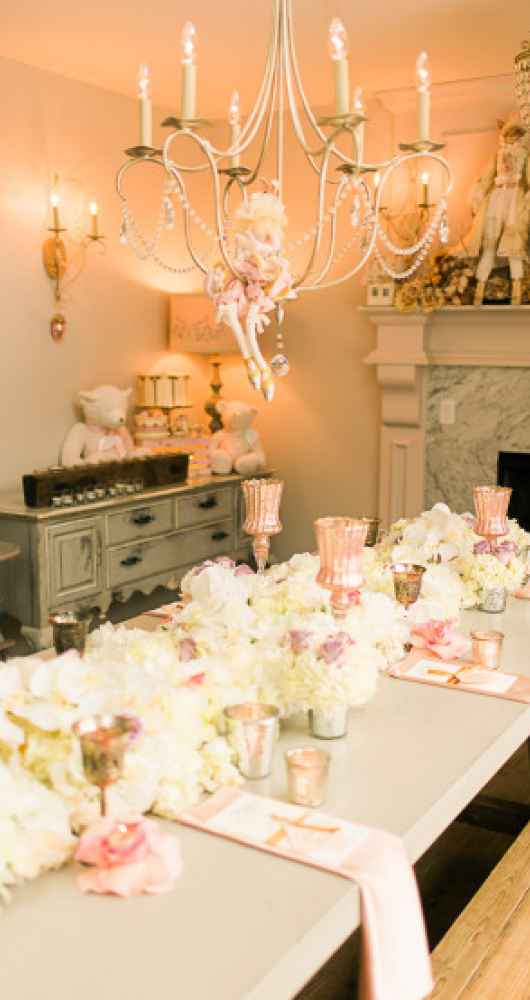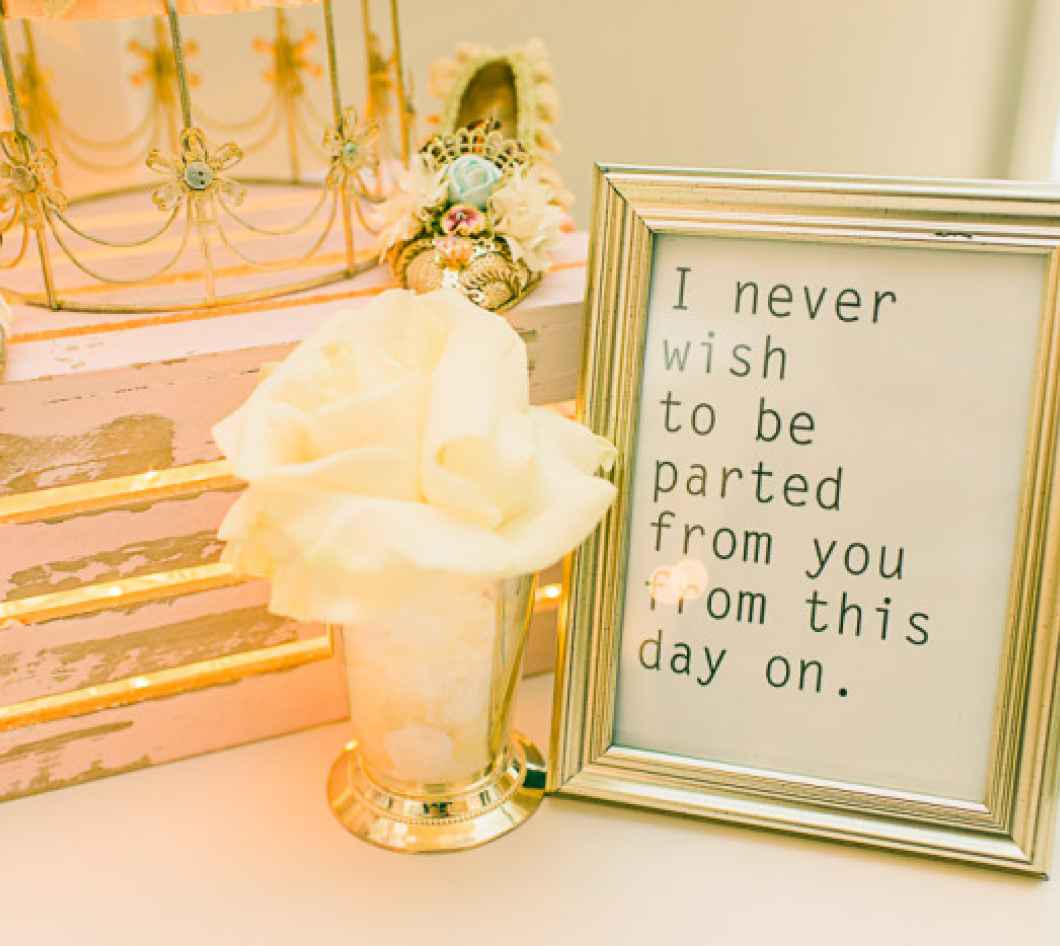 The Decor
Mr. Darcy was a man of wealth and superiority who also had a love for architecture, music, and art as can be seen in the description of his opulent estate. We started with a stately boxed letterpress invitation suite to set the tone for this shoot.  Then, we played off the European marble of the Cake Bake Shop, incorporated ornate champagne flutes, fine china, hand beaded linens, and open fame candles to complete this look of un-compromised elegance.
The Dessert
In the 1800's, large wedding cakes did not exist. We chose hand crafted cakes in a variety of sizes covered in shimmery frosting and velvet ribbon to give an authentic look to the shoot.  We also finished with pink macaroons to put an English twist to the shoot.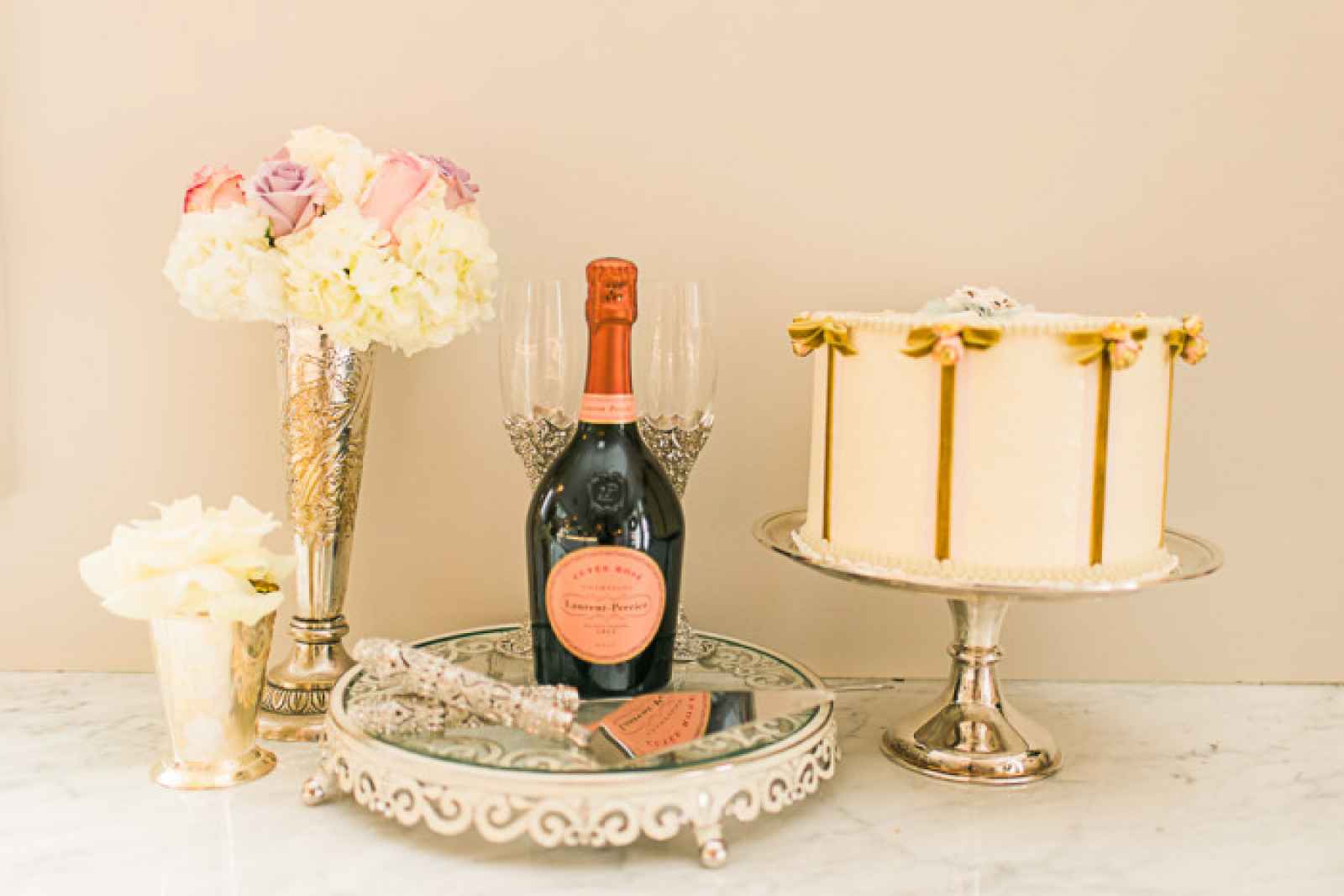 The Floral
The theme between both tables was over-the-top elegance with lush flowers and candle light. The wedding would take place in the spring, so we chose a pastel color pallet with gold accents for the design.  All of the arrangements used pink, light purple and yellow roses accented with white hydrangea and gorgeous cascading white orchids to polish off the regal design.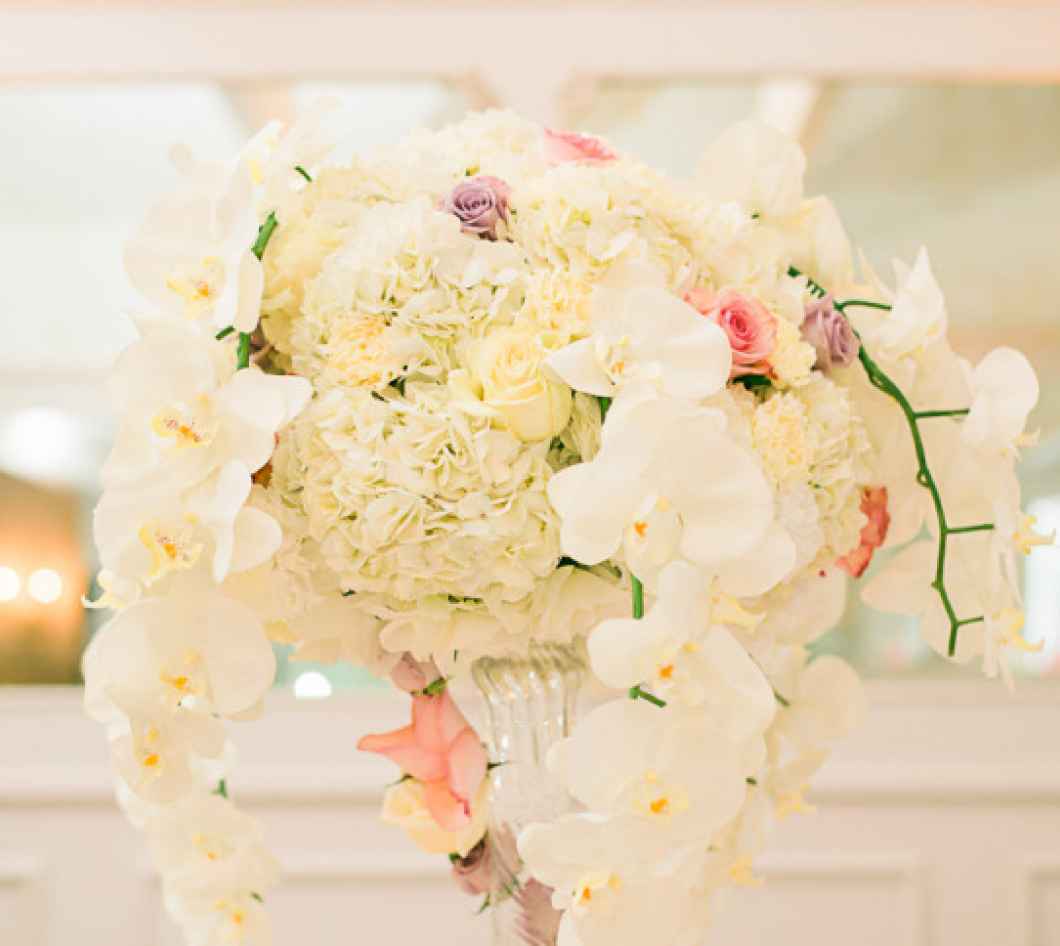 Final Touches
Set in the early 19th century (published in 1813) we included several classic elements to hold true to the time period of British Society in 1812.  Elizabeth Bennett was known for her love of reading, so it was important to include a display of vintage books to incorporate her personality into the design.  She would wear a beautiful white gown, elegant detailed shoes and carry a hand-made lace handkerchief.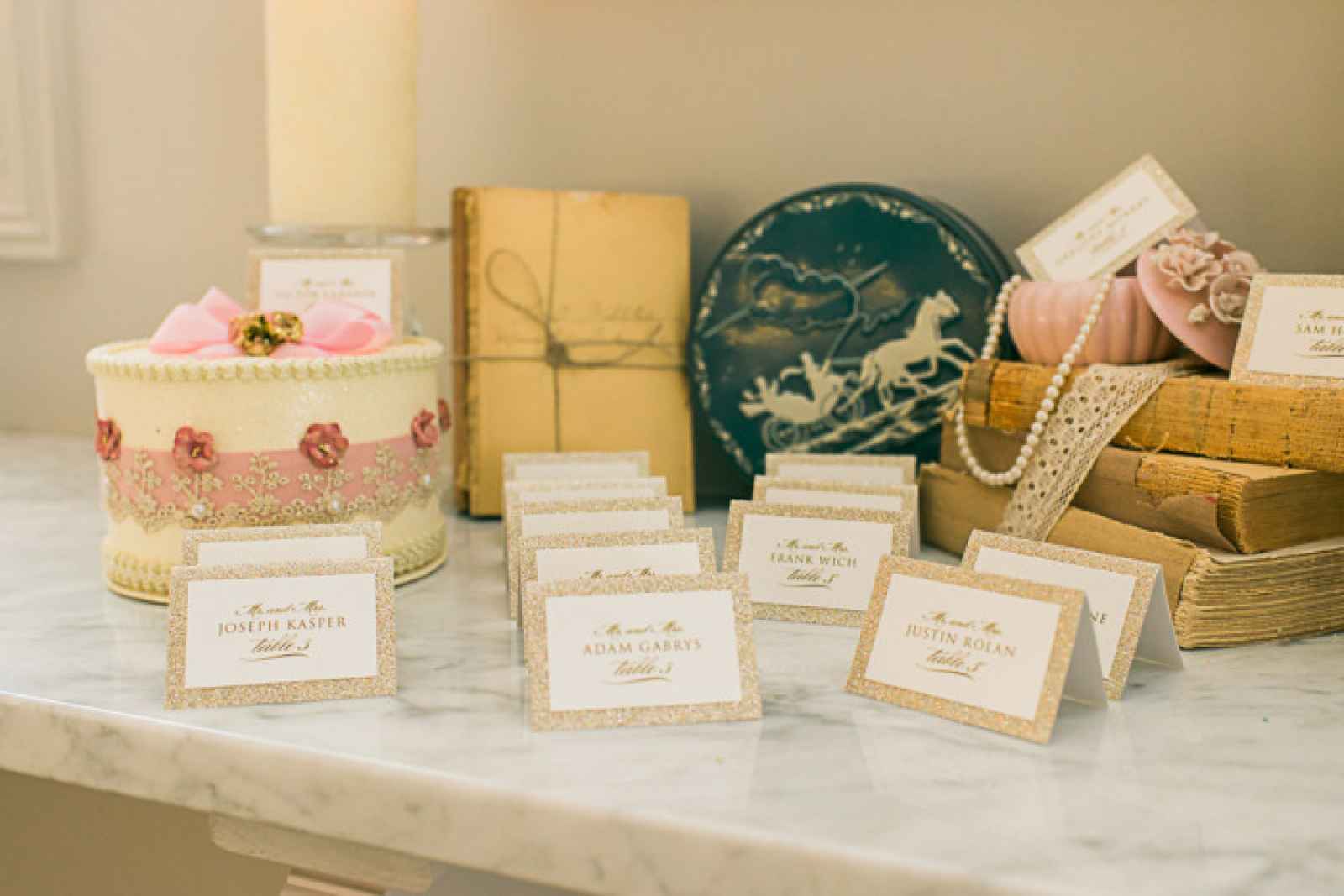 Since there was no electricity at the time, open flame candles would set the romantic tone for the evening. With Mr. Darcy as an elite member of the landed gentry of the British Regency, we would expect nothing less than the best of the best for this wedding from the Laurent-Perrier Champagne from 1812, down to the antique bronze metal used throughout the design and the noble monogram.