Caitlin met Eric six years ago while working for a local grocery store. Eric was her manager in the bakery and, although they had feelings for each other, it took three long years before this came to light. Luckily for Eric, he decided to get in touch with Caitlin. "We both had a huge crush on each other but were too professional to let one another know," Caitlyn says. "He transferred stores and I moved to Florida. Out of the blue one day three years later, he messaged me on Facebook after seeing I was coming home to Indiana to spend the holidays with my family. He asked if we could hang out and that was it!"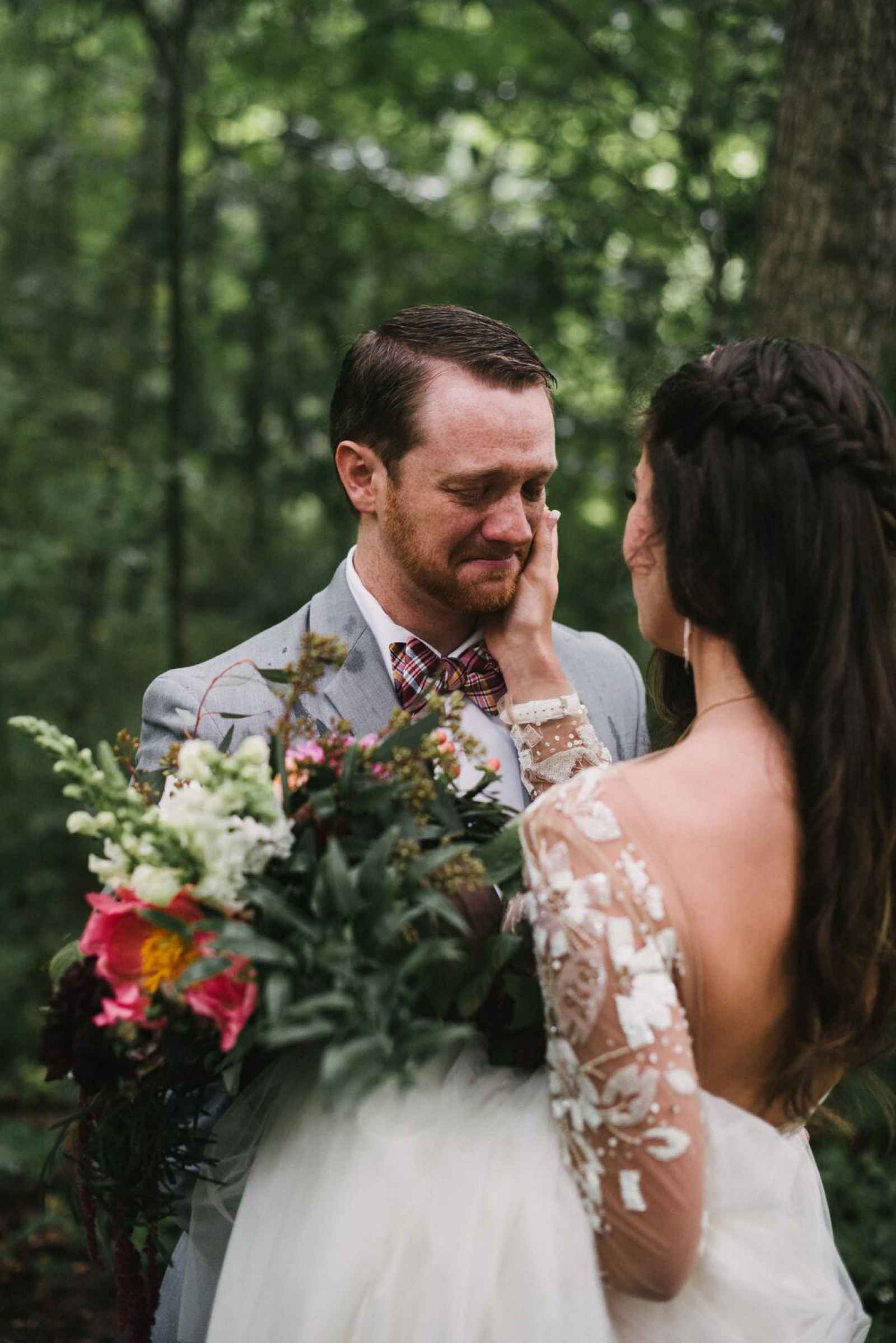 After six months of Skype-dating, Eric flew down to Florida to bring home the love of his life. "We spent the next week driving up the east coast and stopping wherever we could, including Gatlinburg, Tennessee," Caitlin says. Almost one year to the day, Caitlin and Eric decided to again visit Gatlinburg. On the same hike and in the same spot at Rainbow Falls as the year before, Eric proposed as the two sat down for a snack - and the beginning of the next chapter of their lives.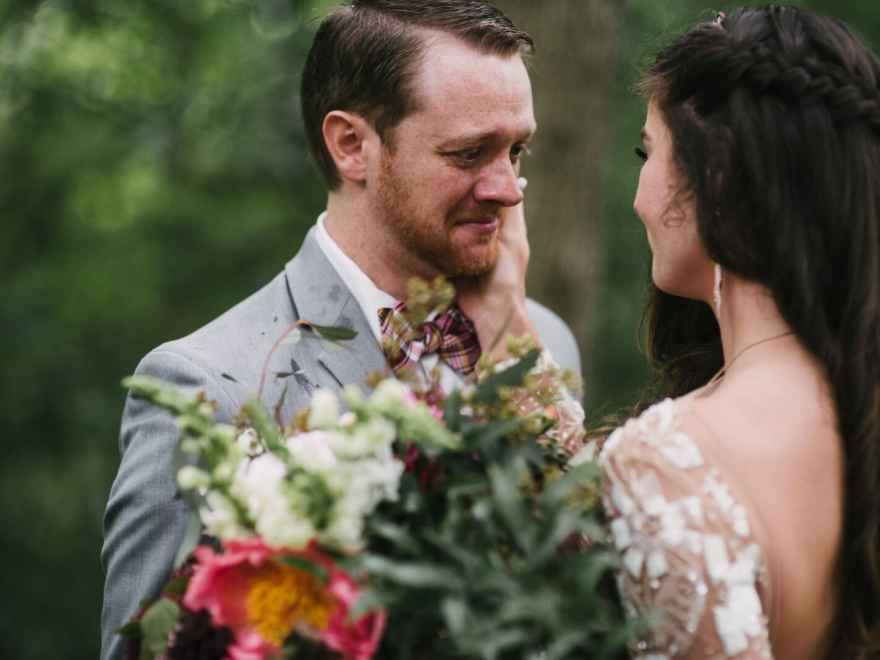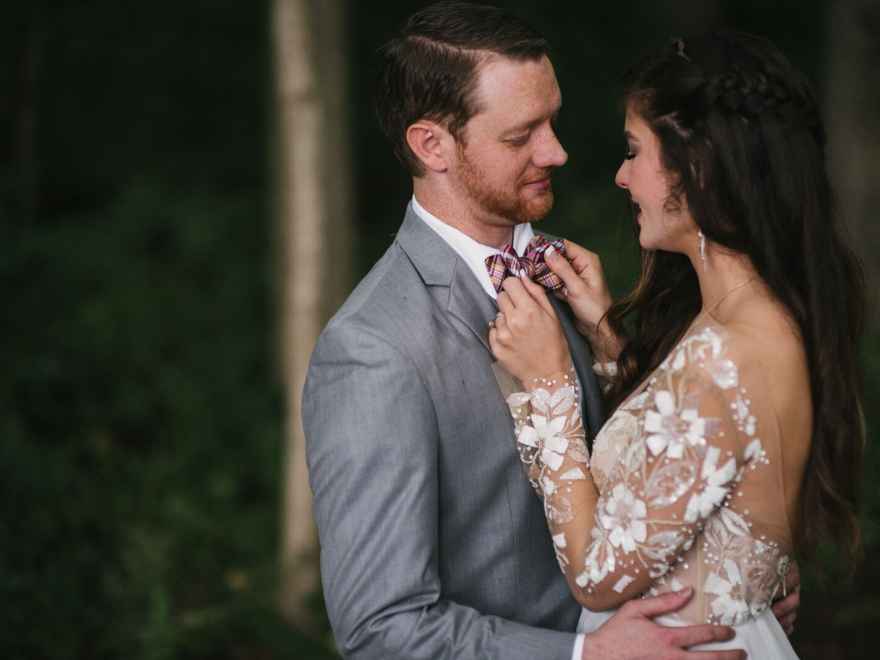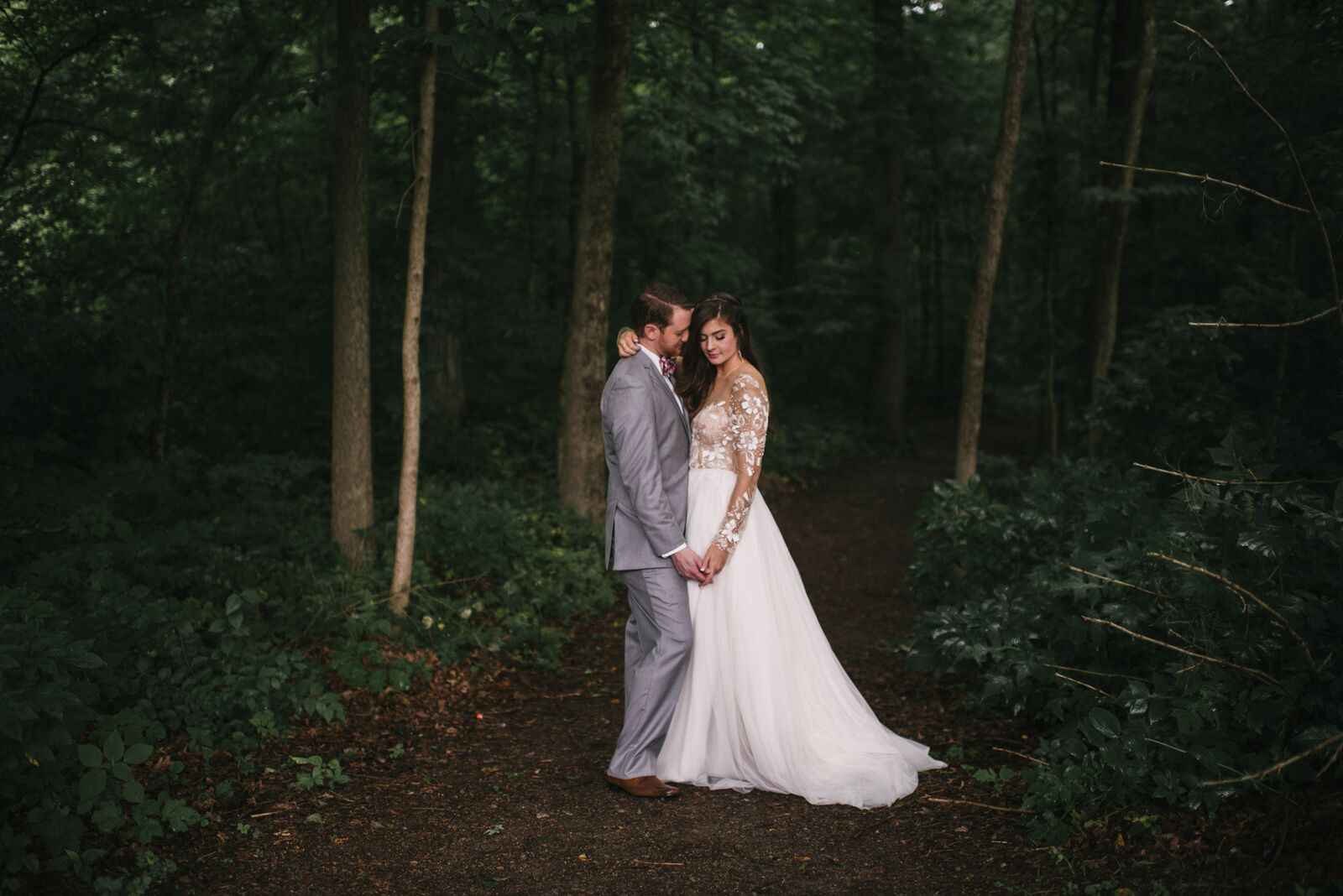 Knowing she wanted something fresh and different rather than a classic look, Caitlin turned to Pinterest for inspiration for the outdoor wedding she dreamed of.  She fondly began calling her wedding vision "Boho Chic" and aimed first at booking the venue. "The planning was rough," she says. "The first thing I wanted to do was find a venue, everything was booked two years out or more. It took eight months to find a venue so I put that on the back burner and booked my photographers. They get booked out far in advance and I knew I didn't want to lose them. That kind of set our date for us." Like many brides, she also relied on her beloved lists. She says, "There was one piece that I took with me everywhere for like six weeks, it was all scribbled on and tattered by the end." When it came to recommendations, help with vendors and additional inspiration, Caitlin also turned to weddingday-online.com as she had heard about us a few years ago when published as a model for a dress designer (smart girl)!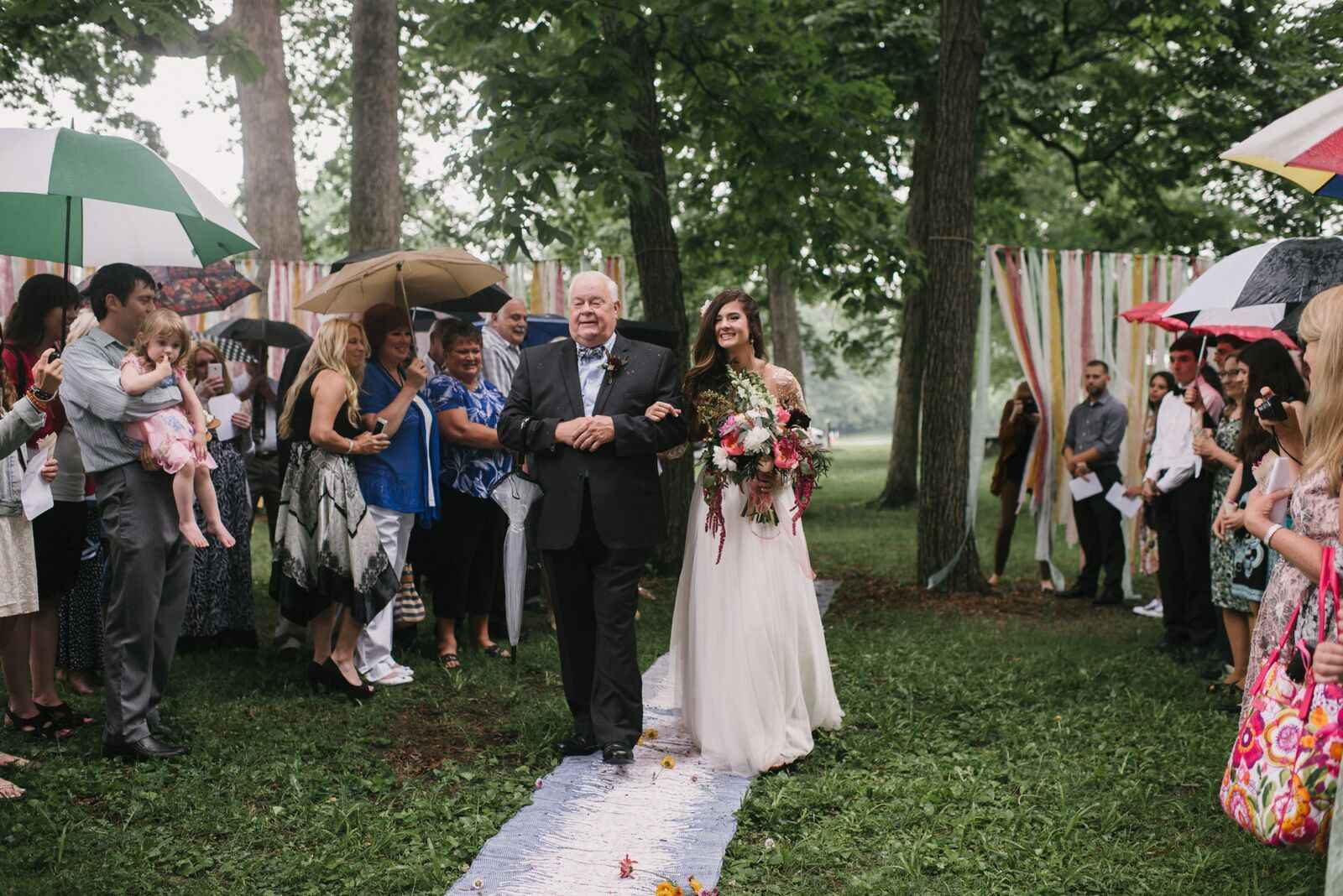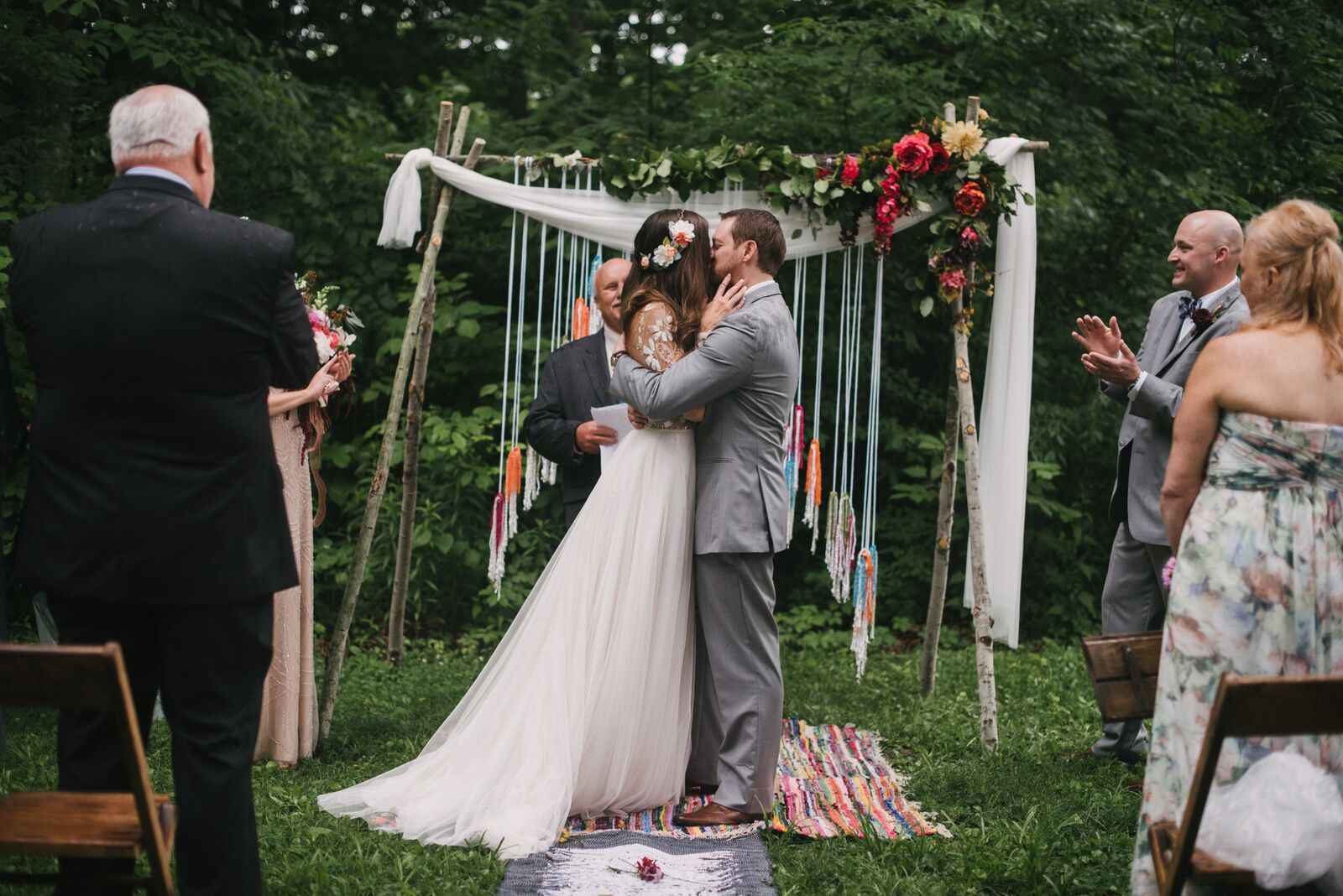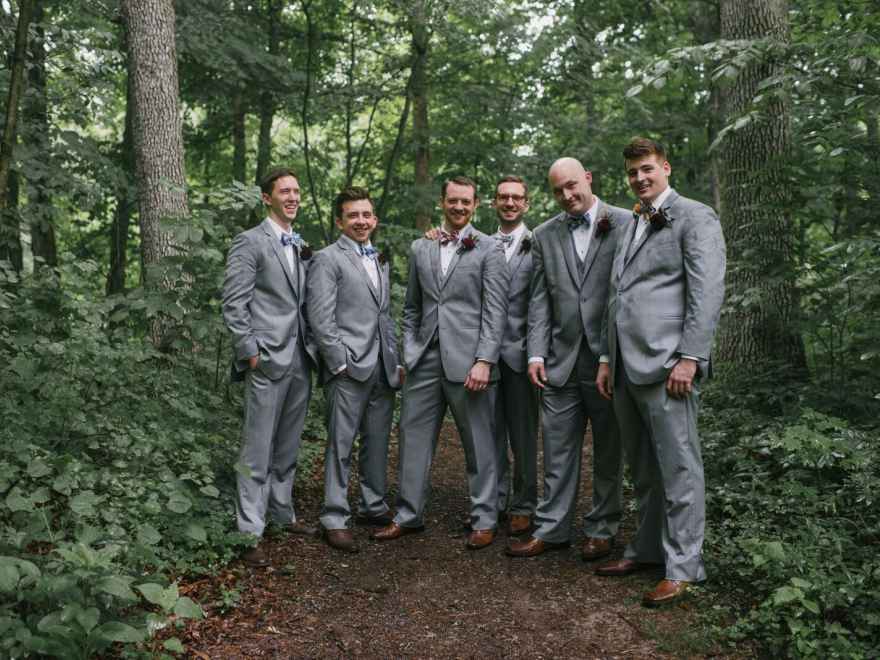 In their search for the perfect venue, Caitlin and Eric fell in love with Mounds State Park in Anderson, Indiana for a number of reasons. It had the large mature trees the couple envisioned, was equipped with a cute lodge area and restrooms, would allow drinks and music and was very affordable. The park helped to inspire their color palette as well. "Everything just had to have a certain feel to it, " she says. "I knew the rich greens and dark browns of the park would need some hot purples and whites to add a beautiful contrast."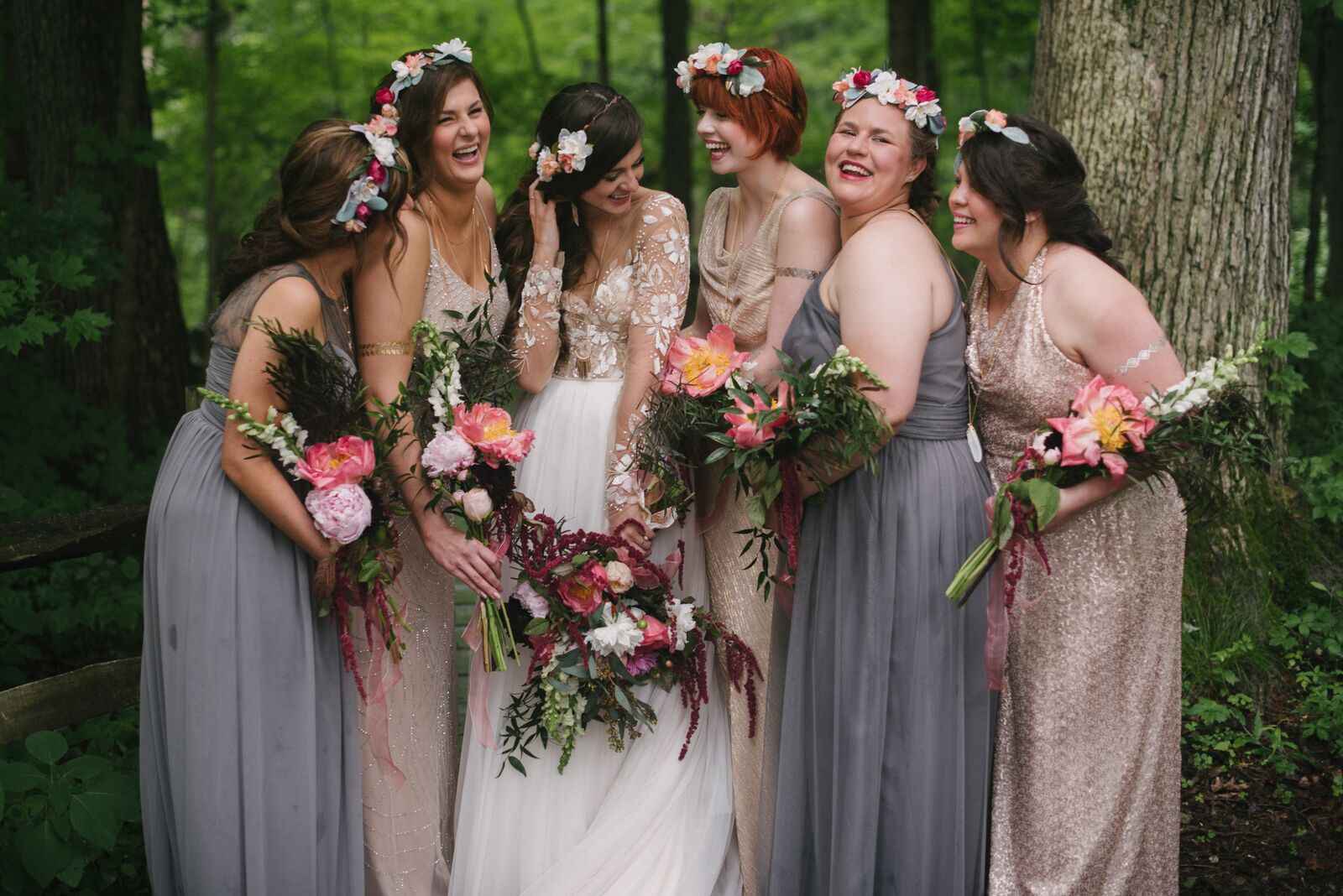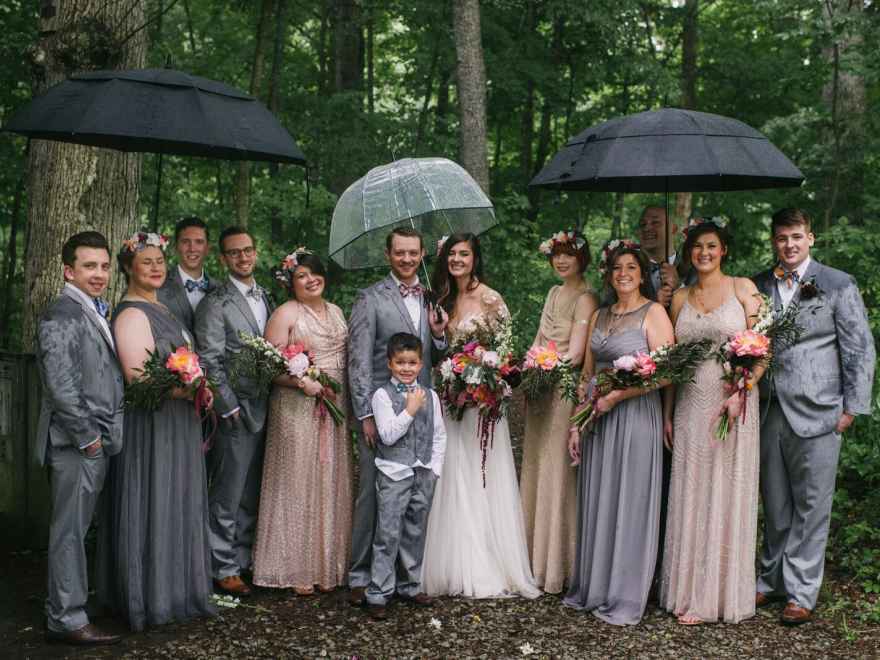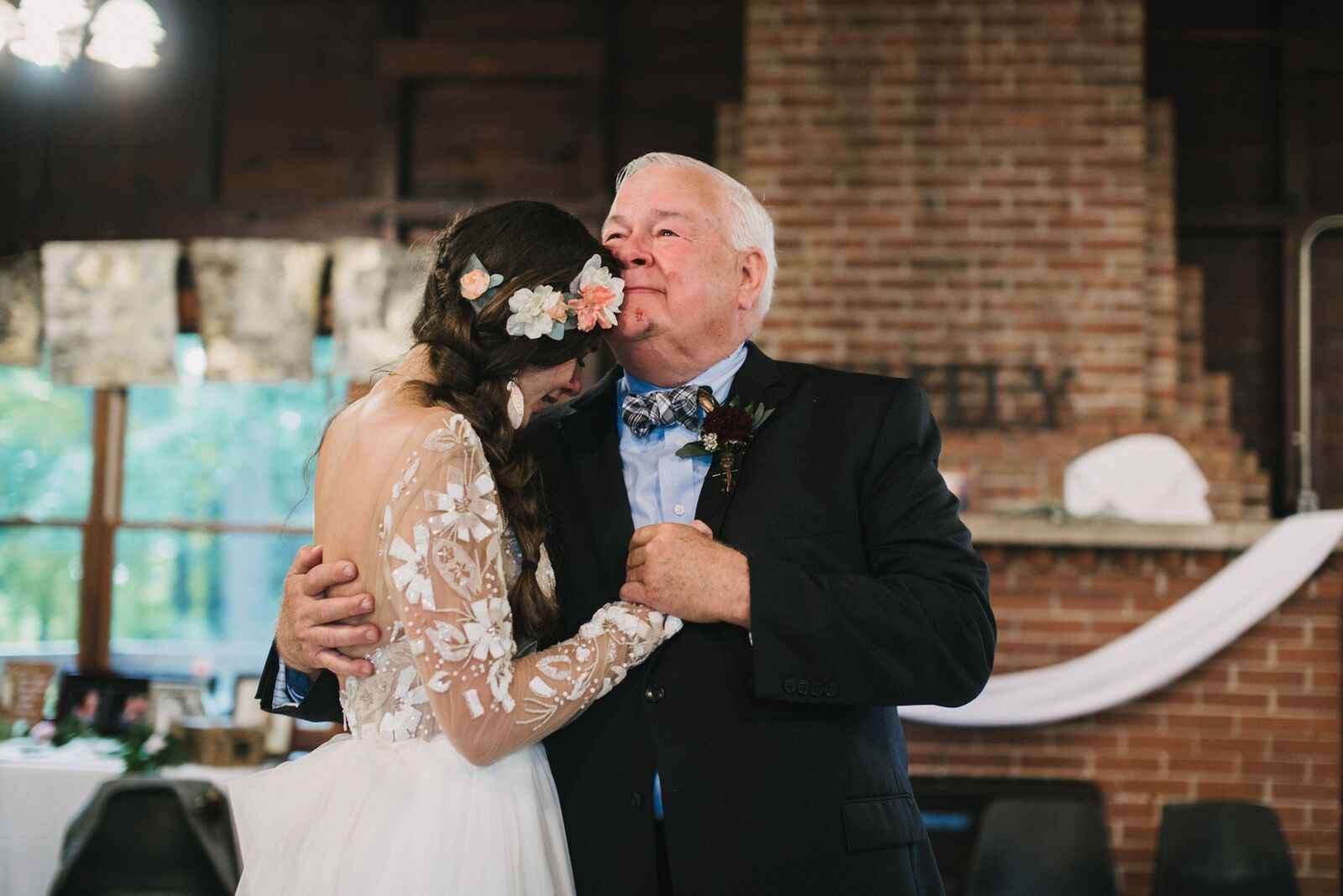 It was the extra special touches of decor, however, that really tied everything together. "There wasn't a decoration I didn't make," Caitlin says. This extensive list included the 200 painted wine bottles, bouquets, corsages, boutonnieres, floral headpieces, the cake, signage, programs, ceremony arbor and the wall of fabric streamers that was used to section off the ceremony. If that's not enough she also made the ring boxes, guest book, two sets of corn hole boards and more! The most loved piece was a "Remembered Wall". "I had everyone bring pictures of family members that would have loved to have been there," she says.

Caitlin and her mom incorporated three colors of peonies, two colors of dahlias, eucalyptus, ruscus, garden roses, amaranthus, delphinium, and chrysanthemums. Gold leafed feathers were also added to the men's boutonnieres

As for the stunning dress, Caitlin looked to Marie Gabriel Couture. "It is called Remington from Hayley Paige," she says. "I knew I wanted something different in my dress. I had pinned about six different gowns on Pinterest that had different qualities I loved. This dress had them all! Very Boho Chic."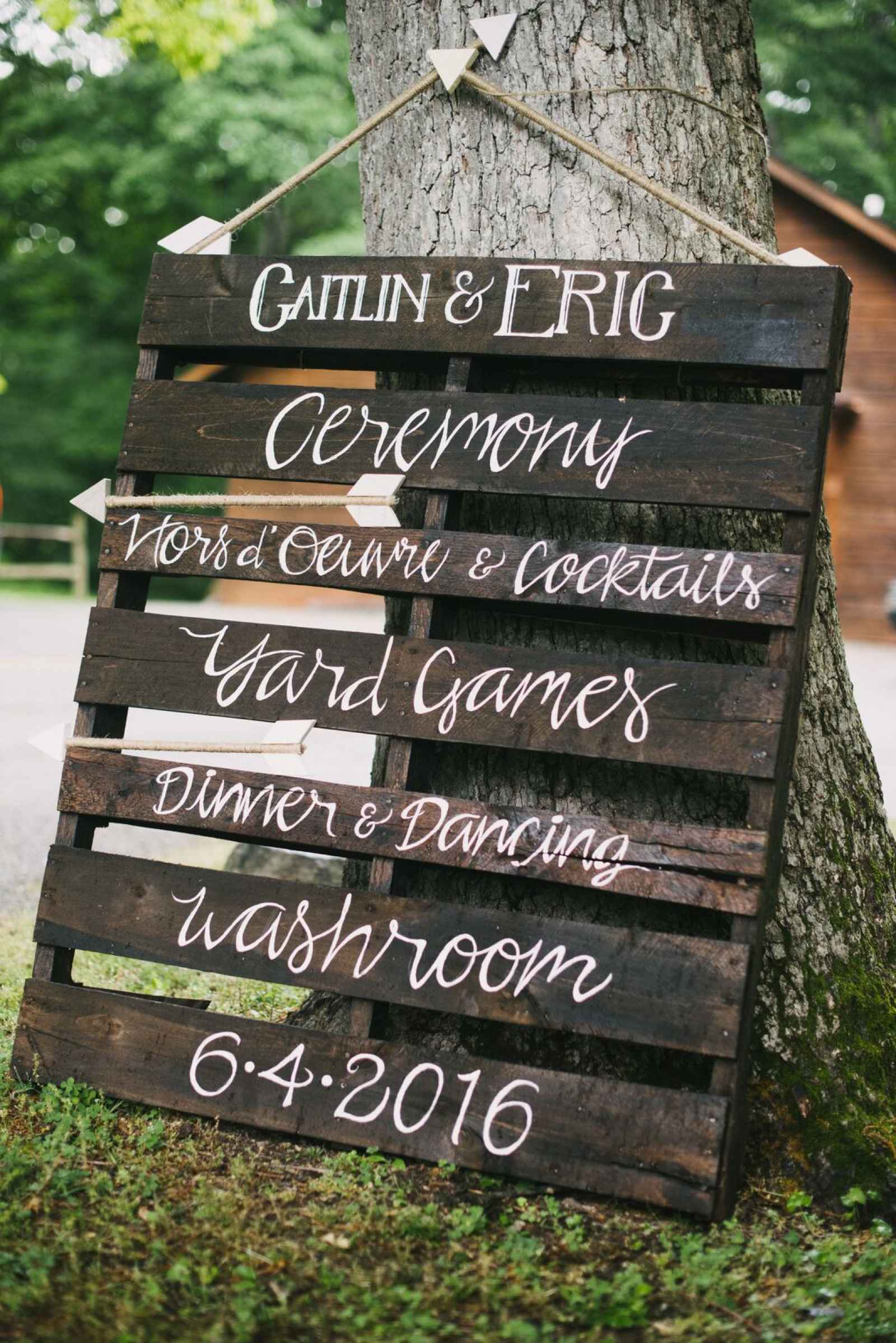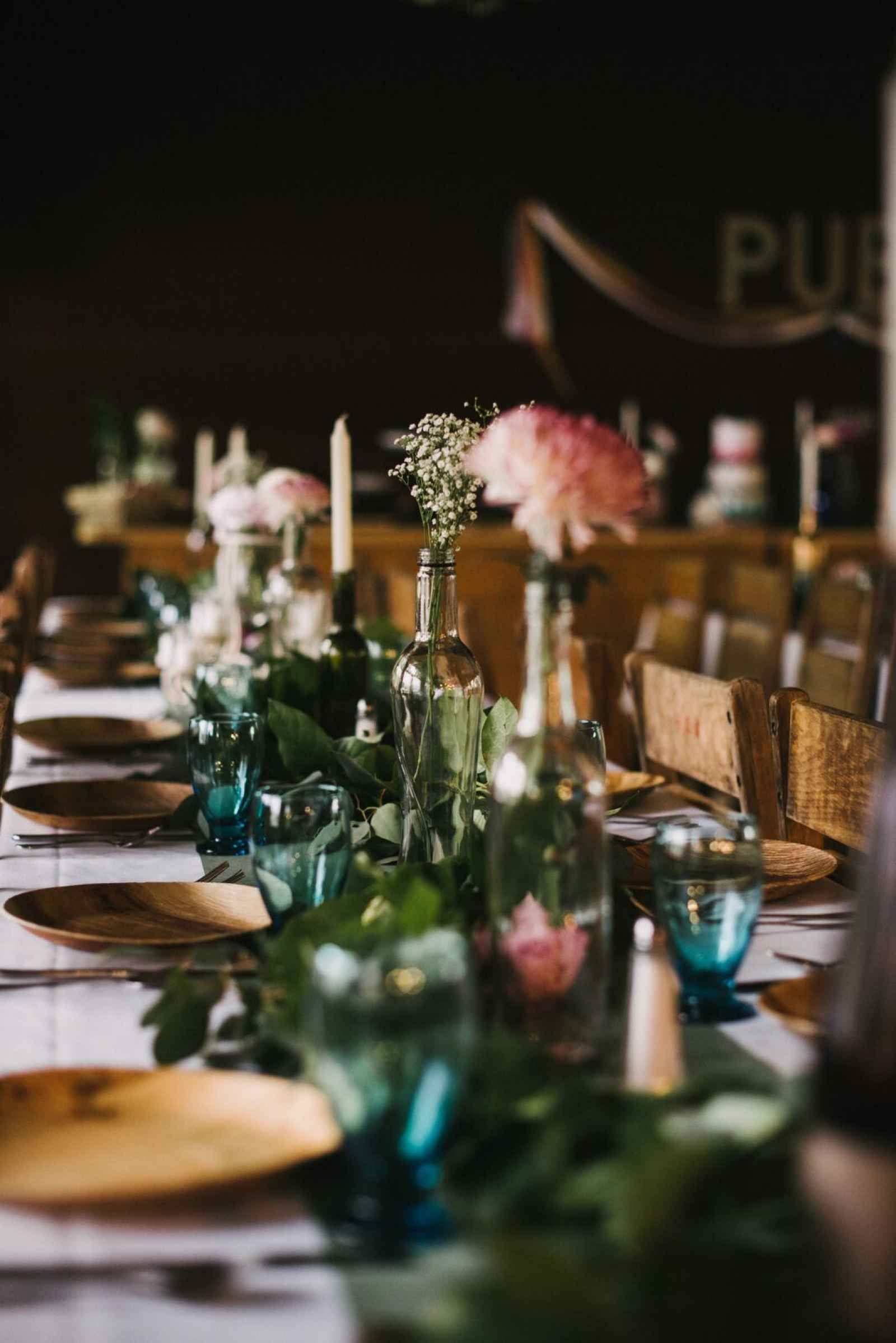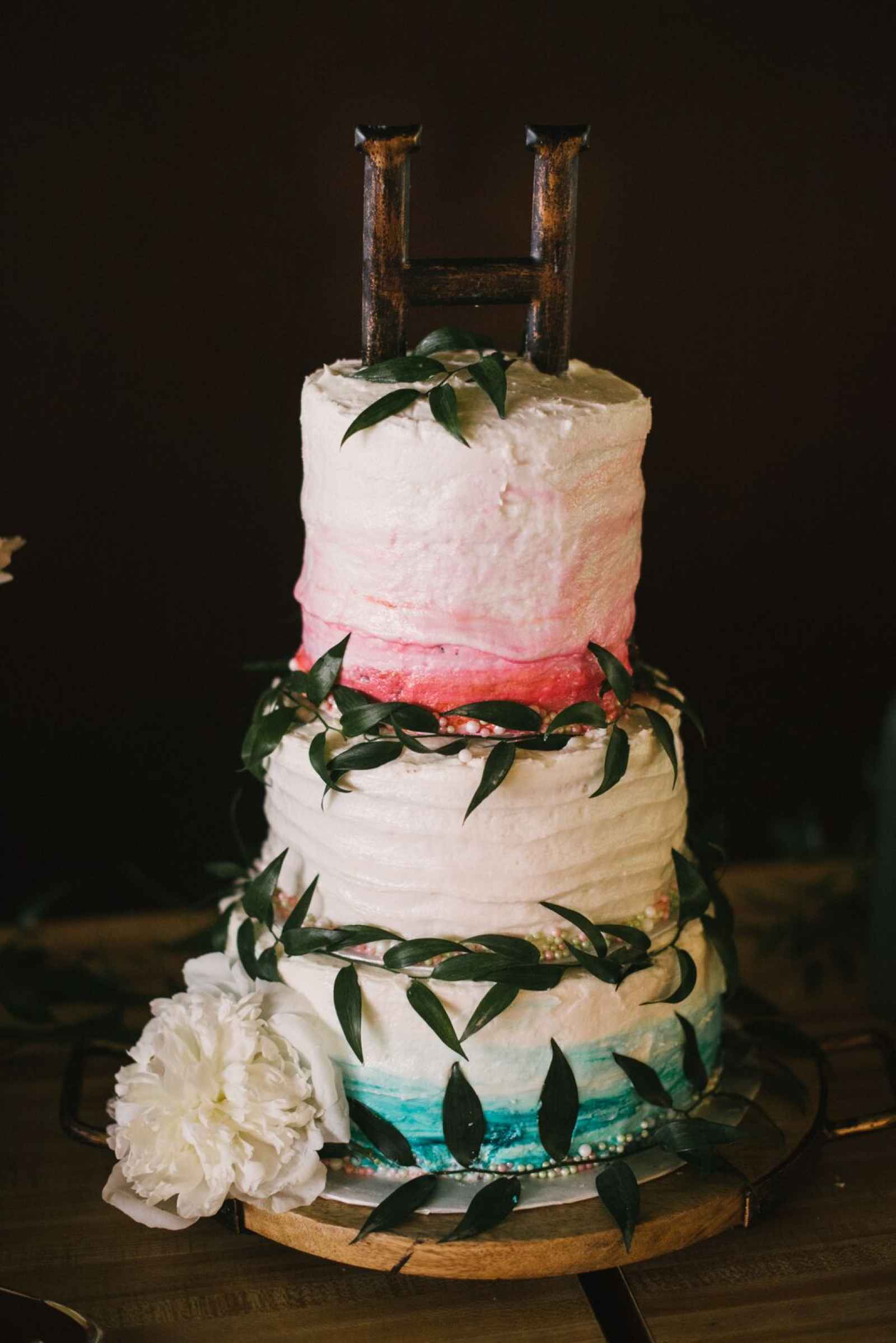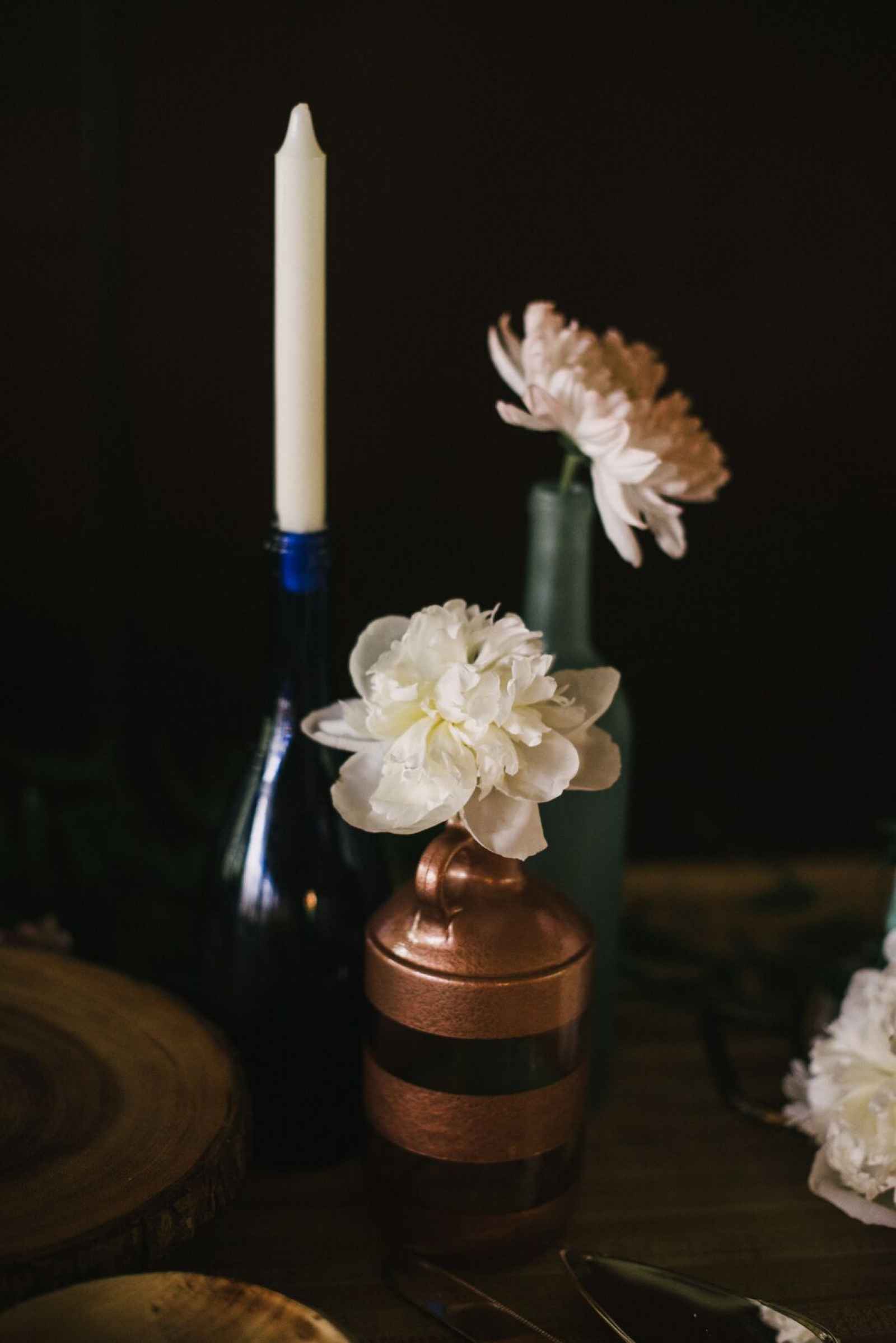 Challenges are inevitable in any wedding planning process. For Caitlin and Eric, the hardest part was simply accomplishing all their projects since almost everything was made by hand. Oh, and the rain! "I had wanted the ceremony and reception to be all outdoors, but the monsoon came and stayed through dinner. Luckily, the hall was large enough for everyone to sit and eat," she says. As an unexpected plus, though, it was also the part most remembered because, in Caitlin's words, "It made everything more romantic."




What we love…
Caitlin's candid advice to brides: "Take the time to make it yours. Put the work in yourself and things will be unique and beautiful without spending a fortune buying brand name. Also…do the hair and makeup trials. Expect that no one will RSVP but everyone will still show up!"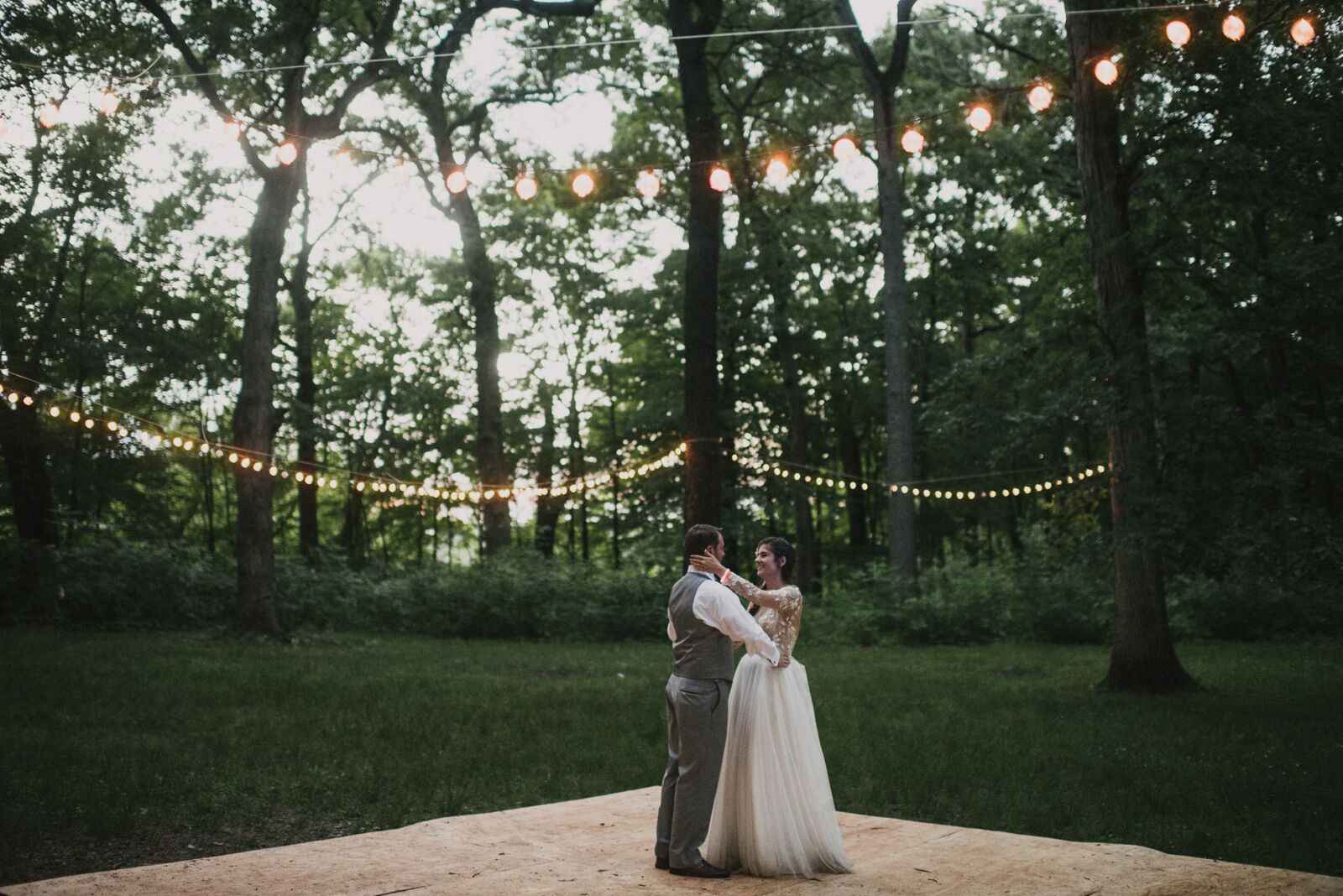 are you a bride-to-be?
We'd love to plan with you on weddingday-online.com. Let's get started!
 
are you a wedding extraordinaire?
Join WeddingDay Magazine in inspiring brides by partnering with us! See how here.