Does anyone else remember MySpace? If you were an avid user of the site, then you are like Cat and Miles who met on the website back in 2007! Little did they know that this chance meeting online would lead to an amazing love story. Cat says, "He was in Florida and I was in Indiana and we didn't have plans to meet anytime soon, so we just remained friends who never thought meeting each other in person was possible. In 2011, I got the courage to go down to Florida to meet him in person. We met, then, 6 months later, he moved up here to Indiana and the rest is history!"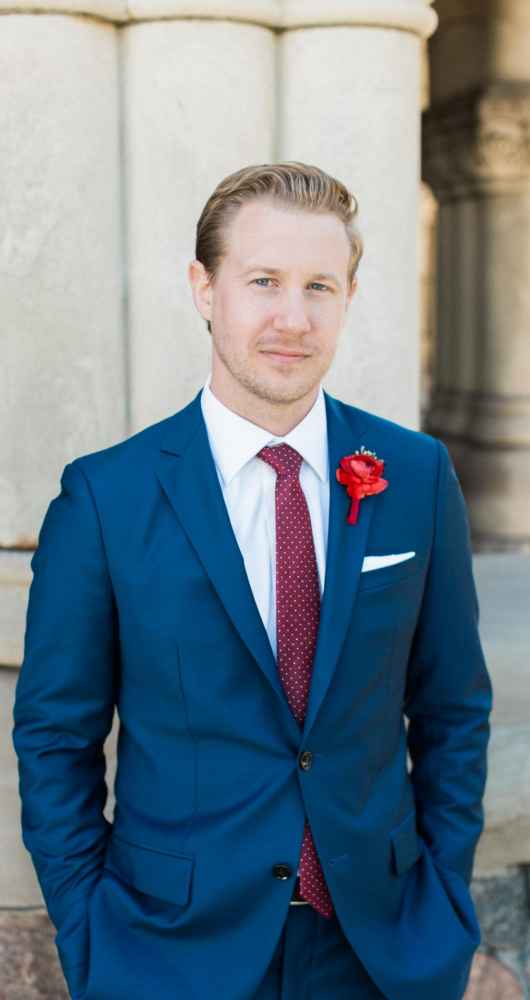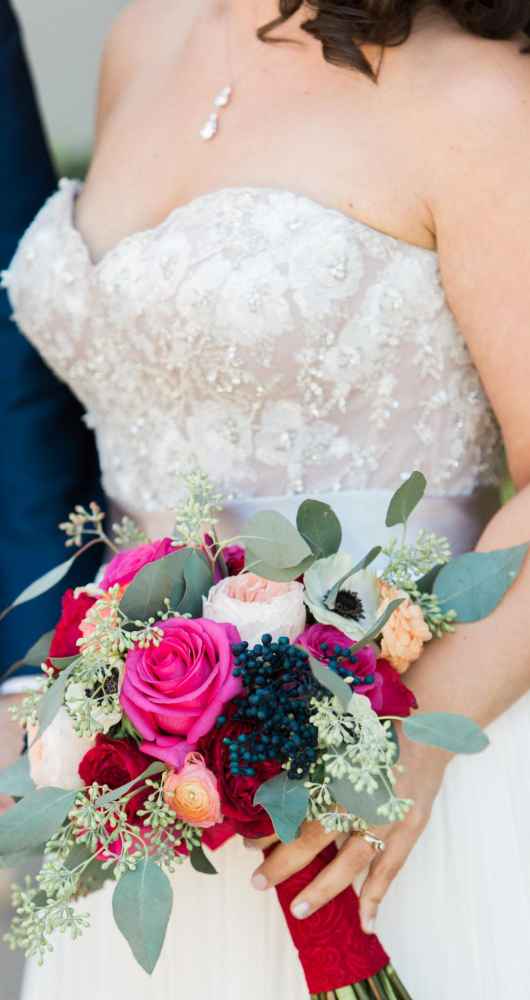 Once Miles moved up to Indiana, he became a real Hoosier by going apple picking at Kercher Farms—one of Cat and Miles' first dates (how cute)! Even cuter though, is the story of his proposal. Cat says, "We go to Kercher Farms just about every October, so when we went on this particular October 2014 day, I didn't think anything was out of the ordinary. But he surprised me that day when he got down on one knee in a row of apple trees and asked me to marry him! It was just the two of us—no one else was there—and we celebrated with milkshakes at the South Side Soda Shop!" With October near and dear to their hearts, they knew the wedding had to take place in October and that it had to happen in South Bend!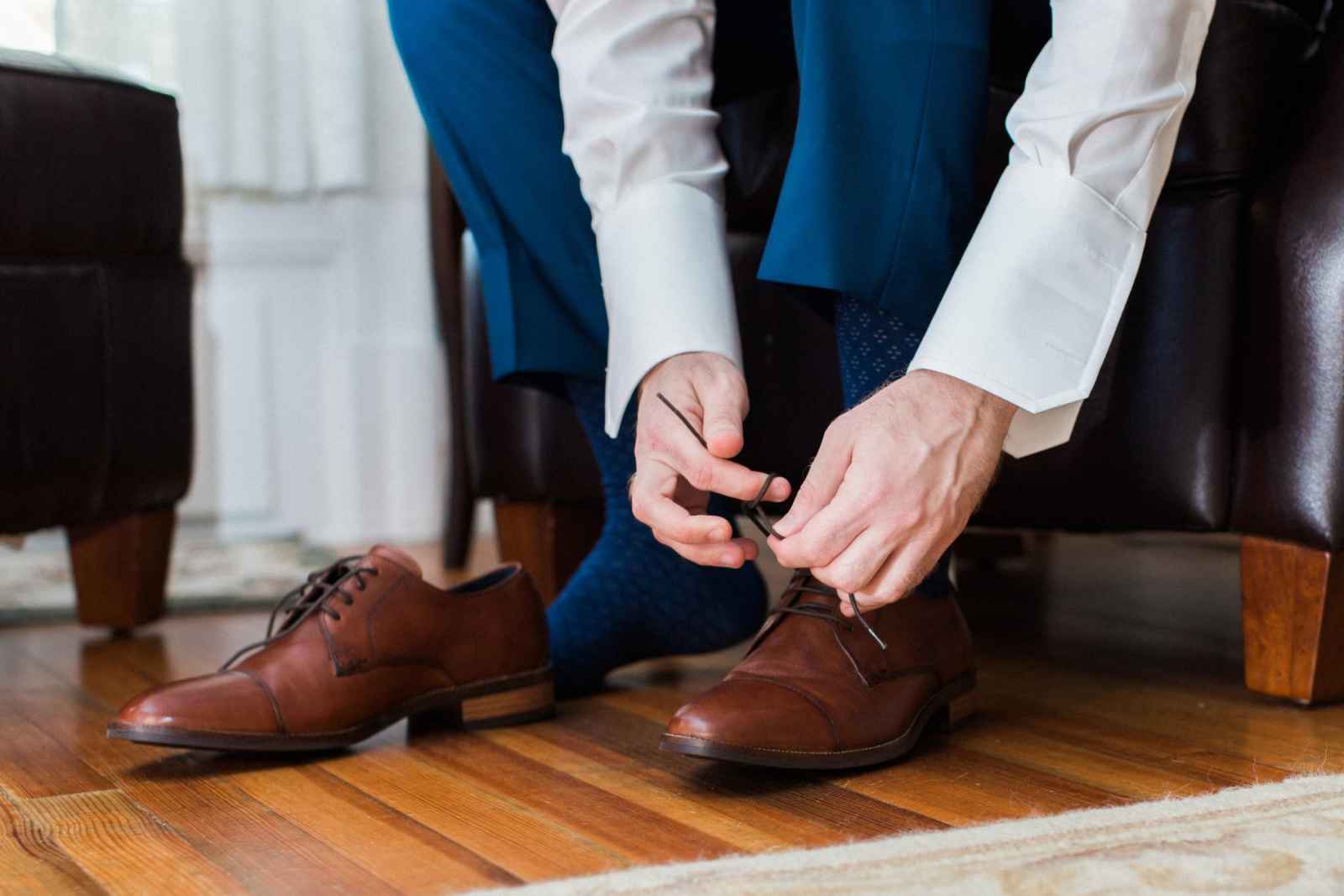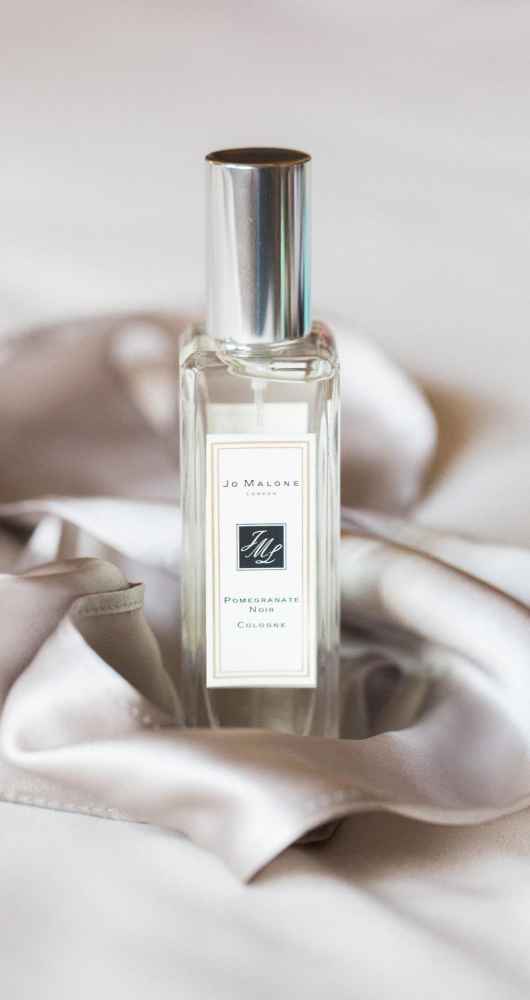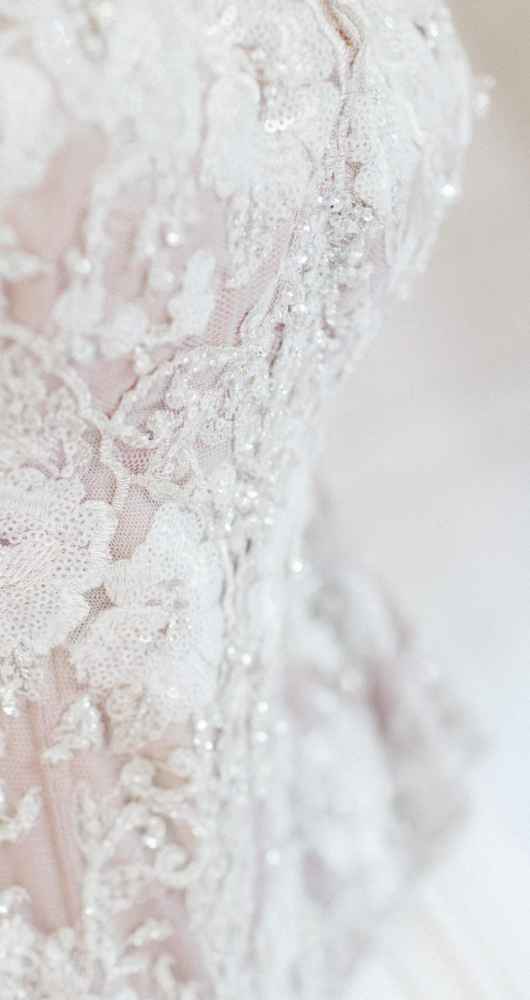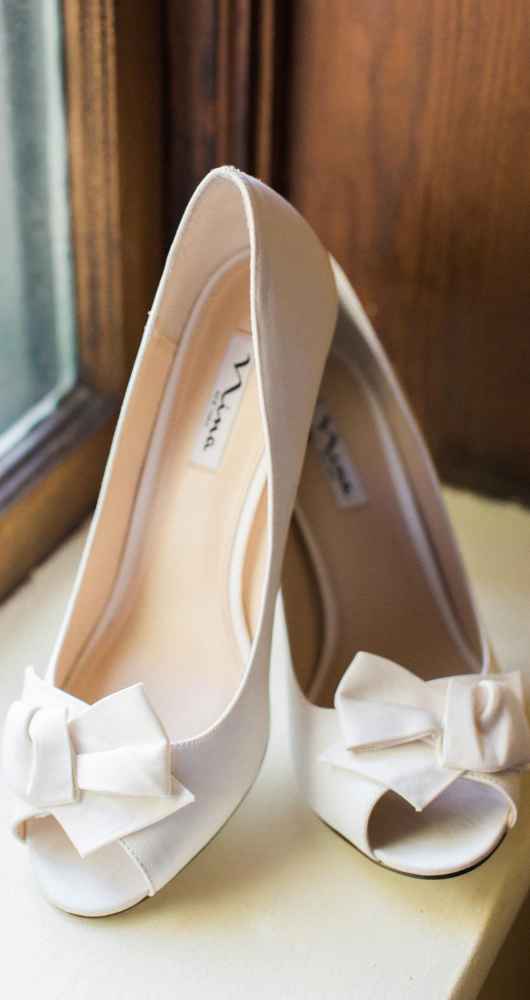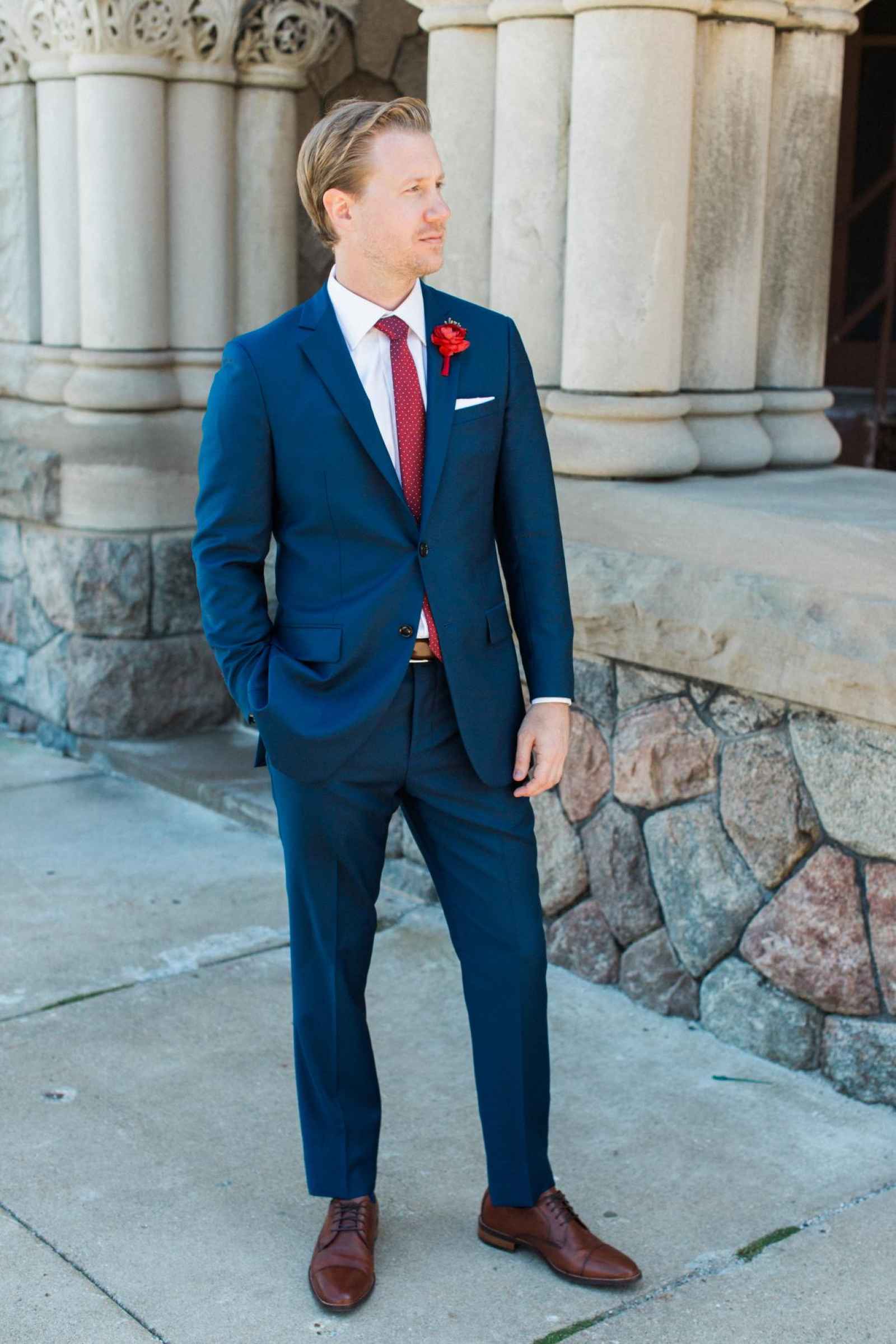 Cat and Miles knew they wanted a few things when they started planning their wedding. Their vision was of a small, cozy ceremony where they could celebrate over cocktails and yummy food with those closest to them. Cat says, "I knew when we decided that we were going to have our wedding in South Bend that I wanted the reception at the Tippecanoe.  We wanted an elegant, small, intimate wedding, with great food." It turned out that Tippecanoe Place was a more than perfect. As she says, "It had everything that we wanted! Our ceremony was right next door in a small garden at the Oliver Inn Bed and Breakfast. It was the perfect location for our guests to stay at the Oliver Inn and attend our wedding in the same place."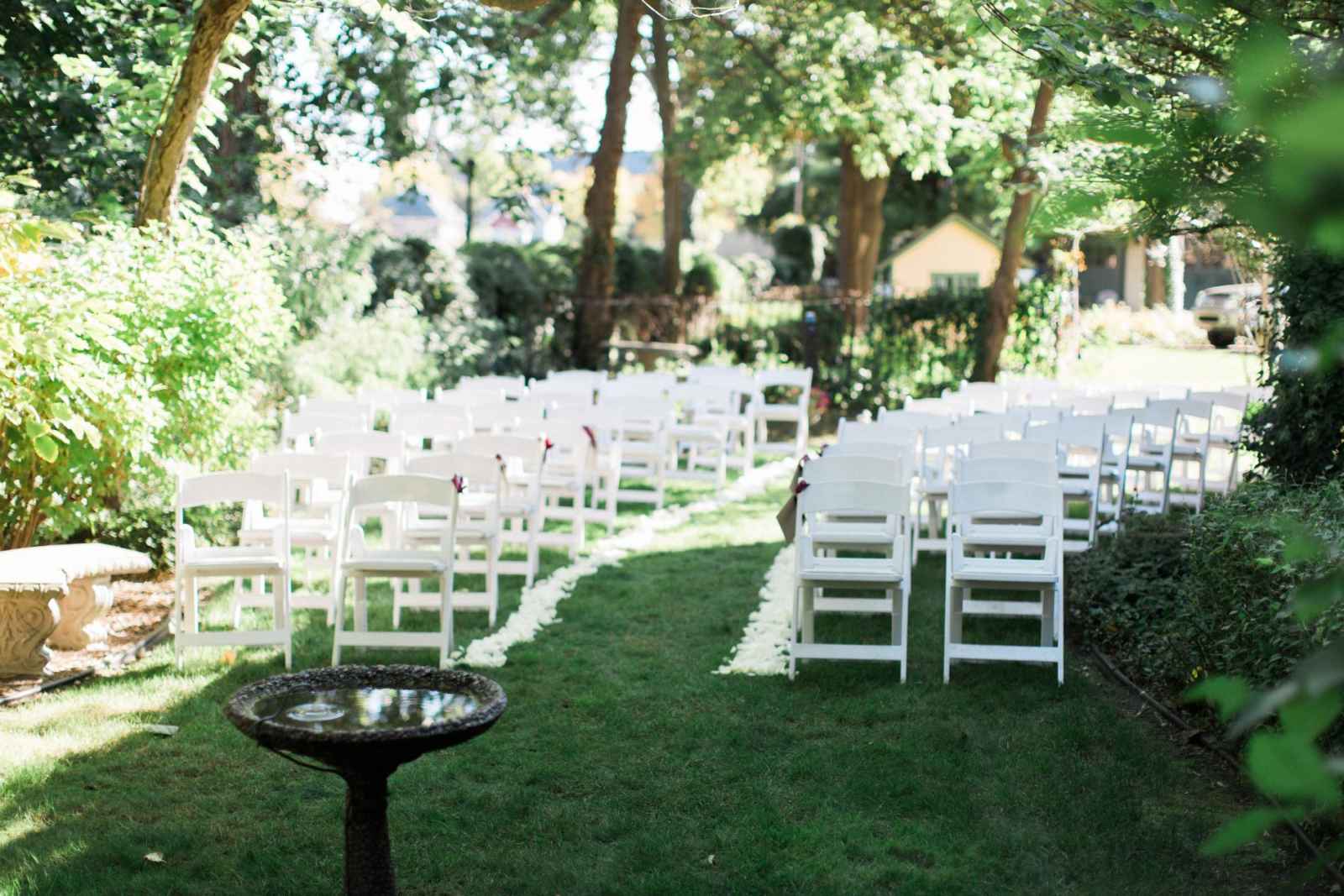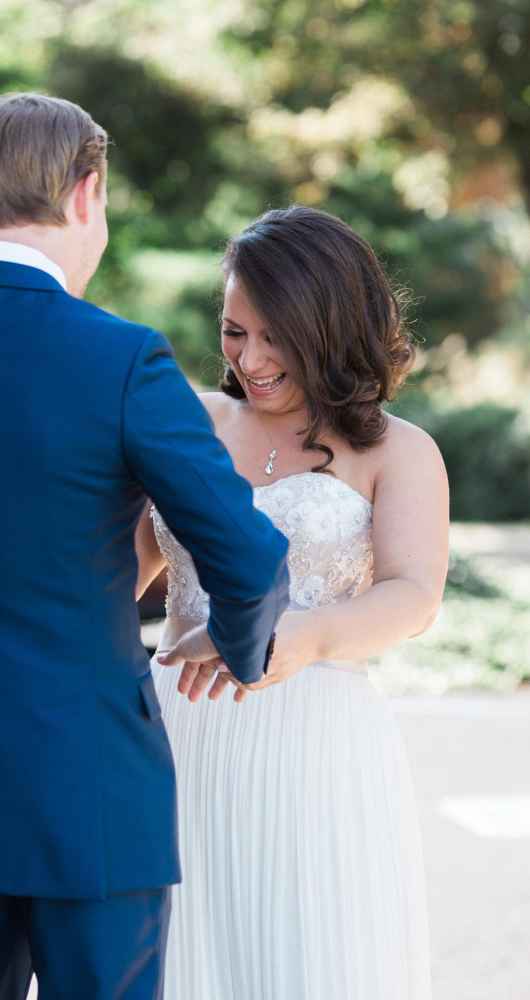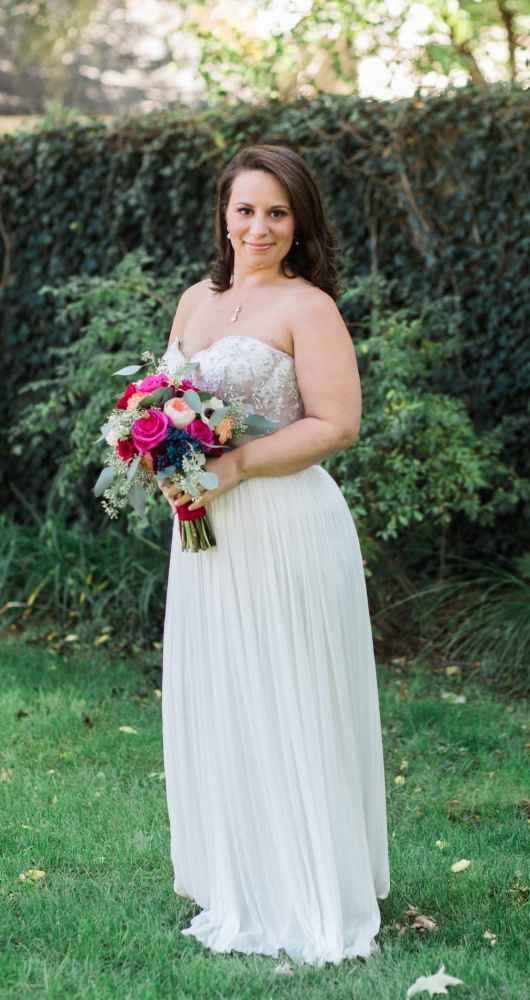 Cat and Miles went about choosing vendors after finding the perfect place to tie the knot! Being wedding photographers themselves—they knew some people! Cat says, " We chose them (Traci and Troy Photography) because we knew their quality of work, their dedication, and love working with them." It was a perfect match with all of their vendors since they had such a great relationship with them before the wedding.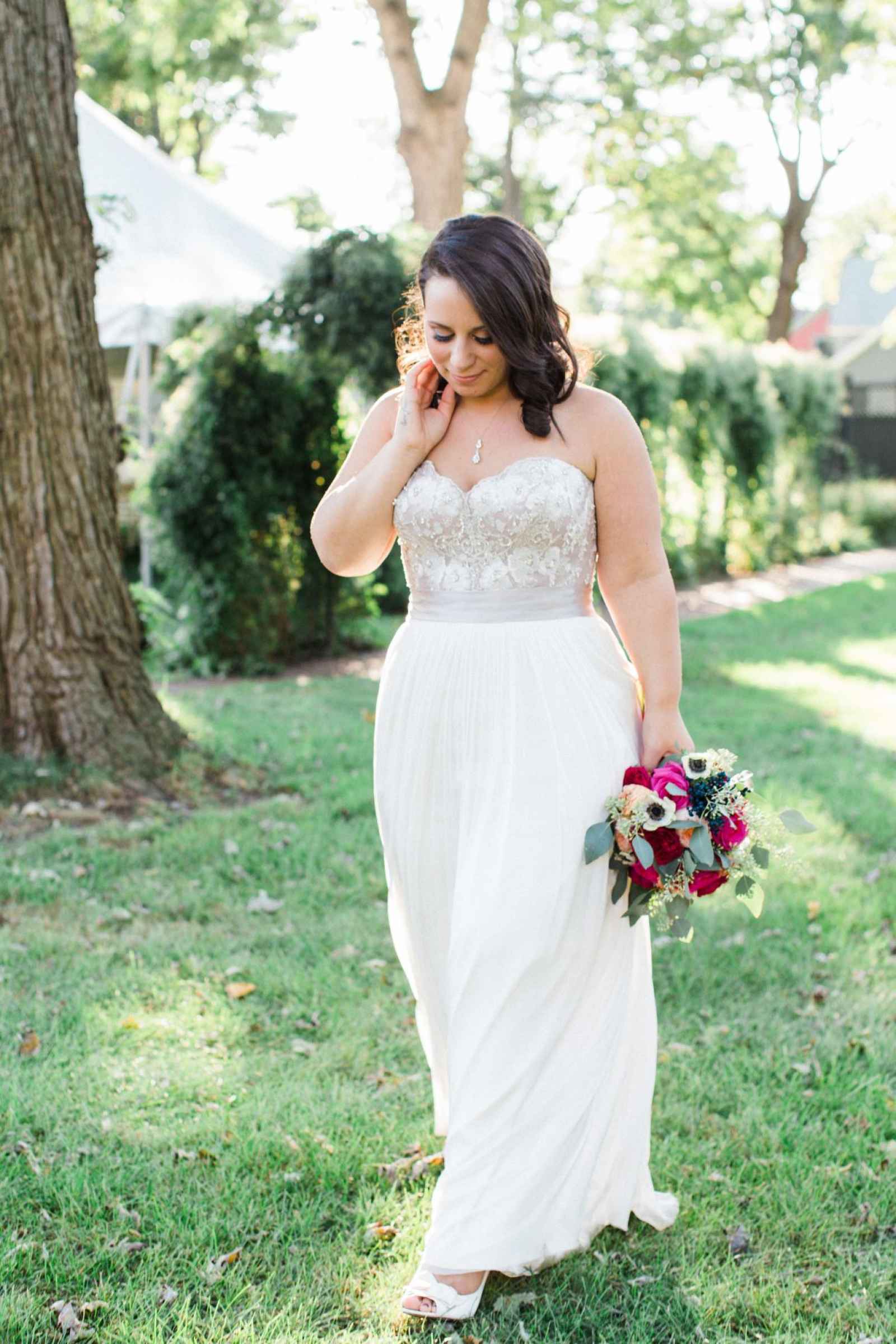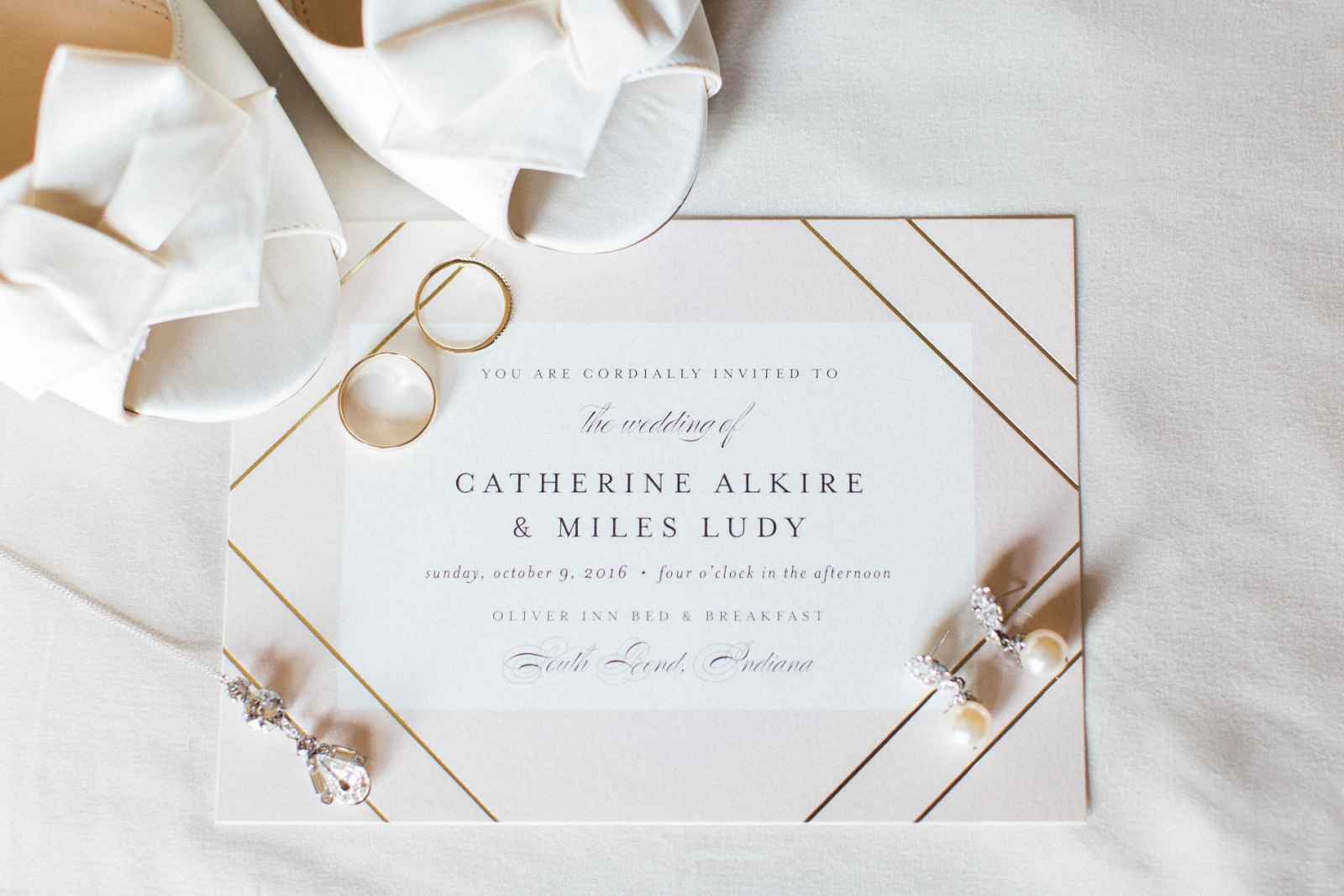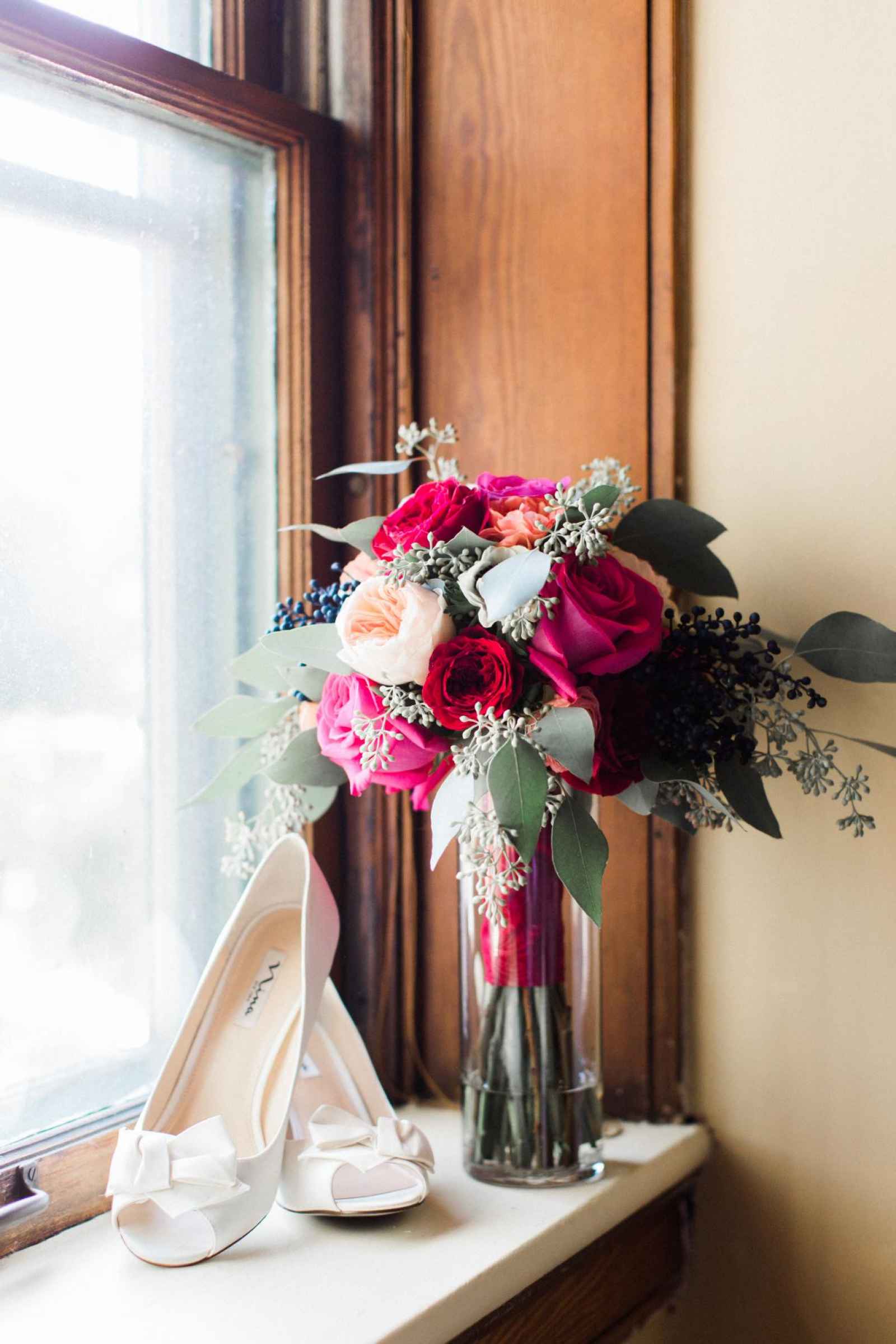 One thing that no girl should have to compromise is the perfect dress and Cat was not about to do that. She found the perfect dress at BHLDN in Chicago. The reason it was so perfect? It was a bridal separate! Like so many other brides, Cat liked the tops of some gowns, but not the bottoms and vice versa. This is why bridal separates are such a fantastic solution. Cat scouted out the BHLDN website for the pieces she liked and then knew exactly what she was looking for when she went to her appointment. She ended up choosing a top designed by Watters and a skirt by Catherine Deane.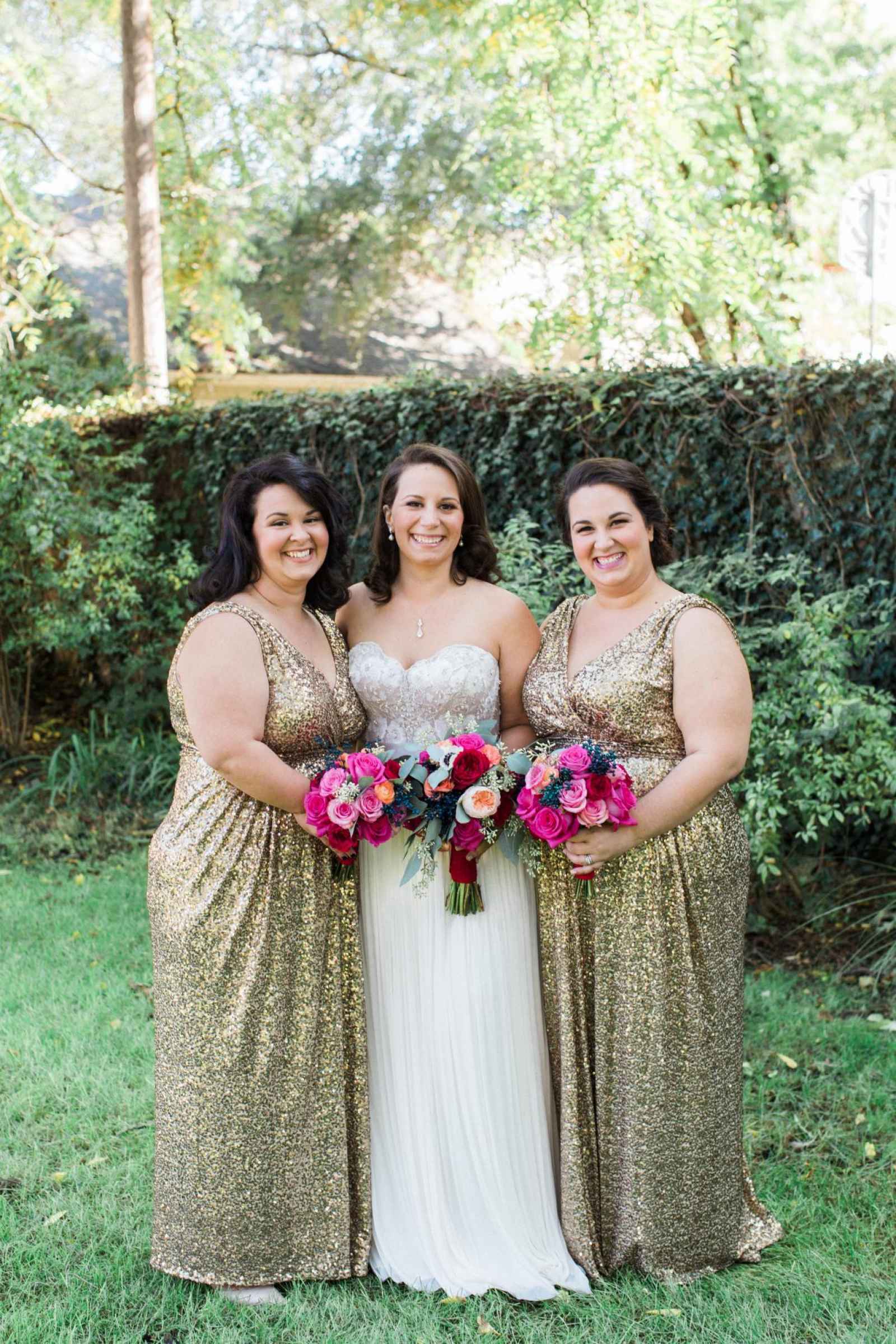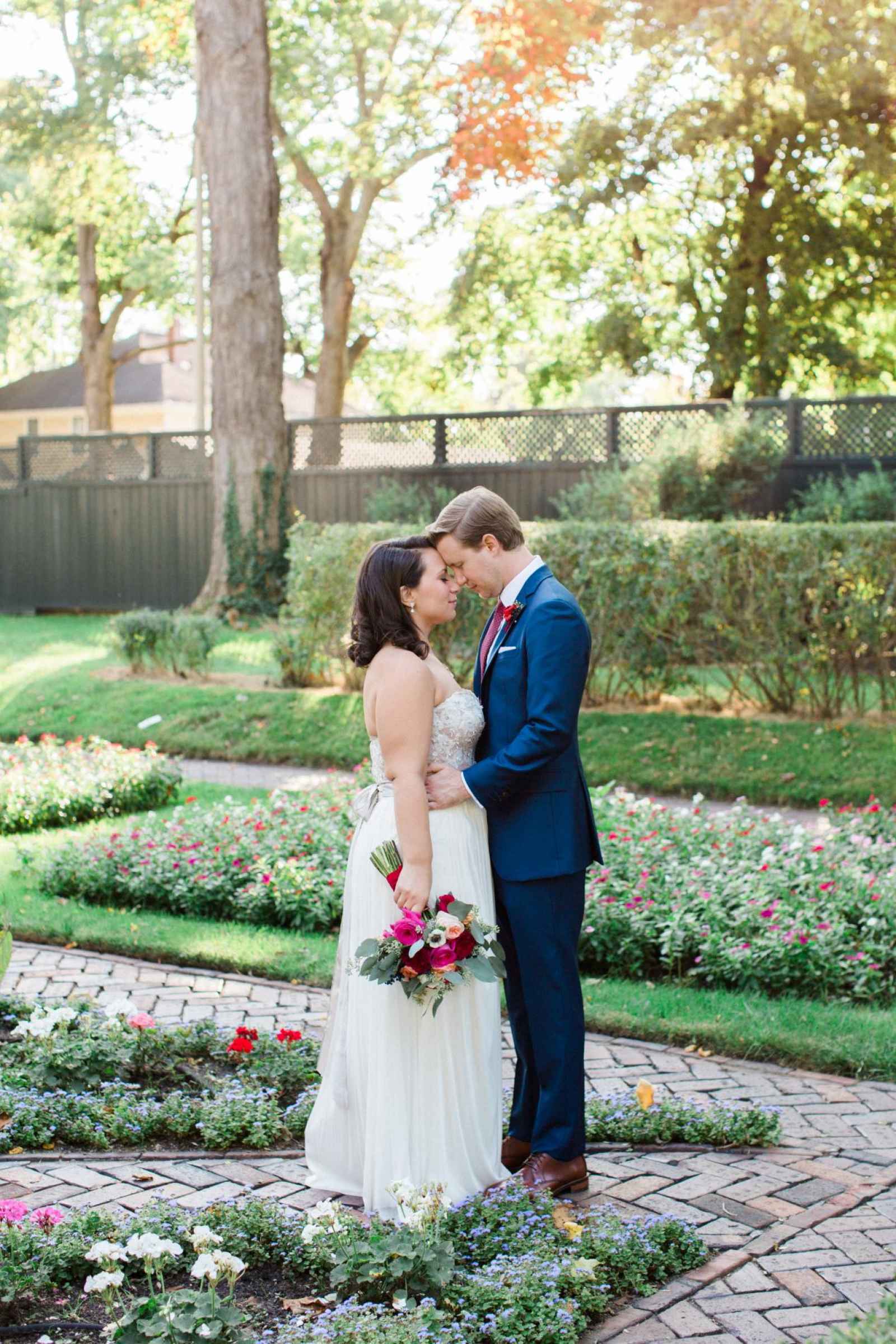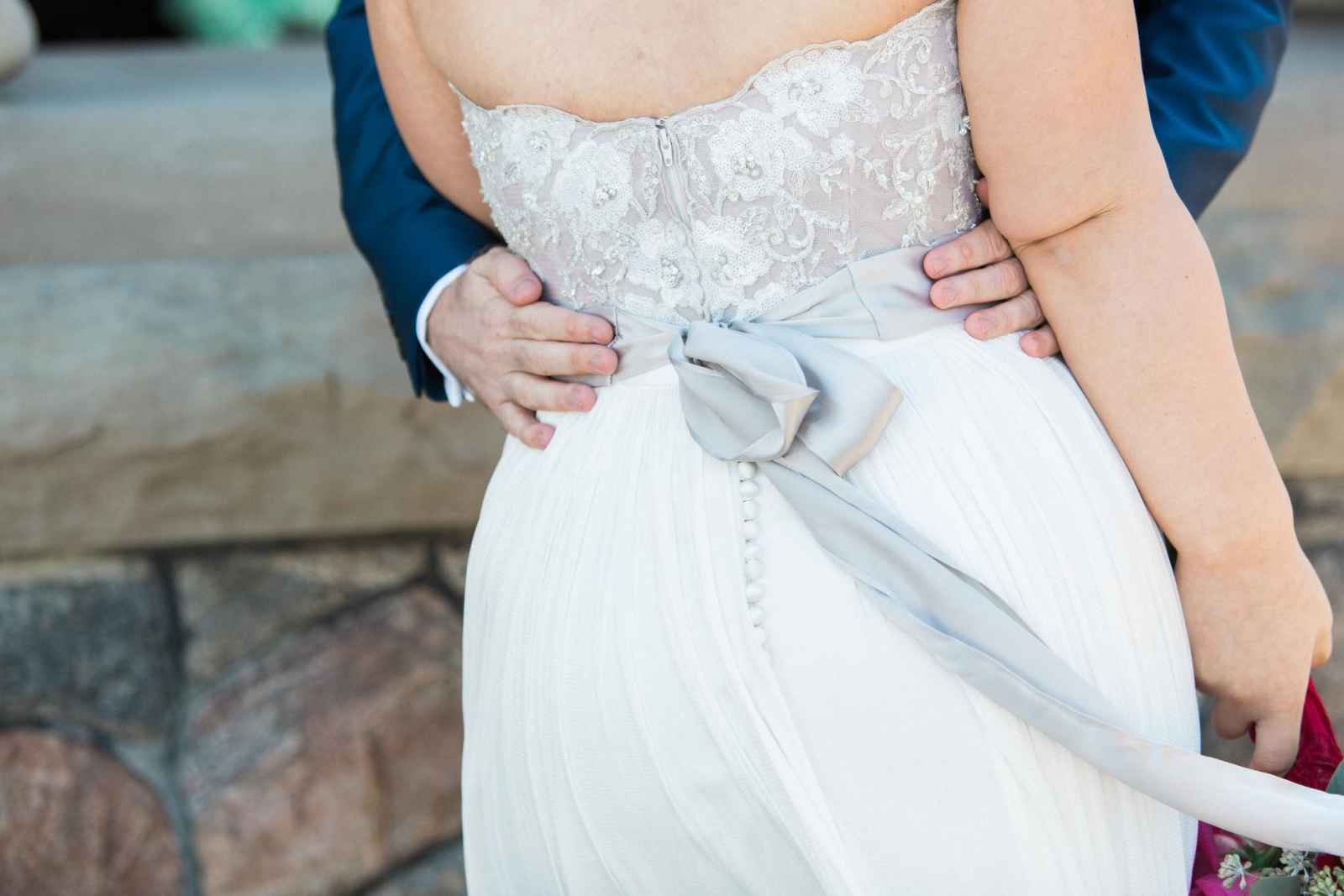 Cat and Miles made their day extra special by having a moment alone with one another. It was a special way to remember the true meaning of a wedding. Cat says, "We saw each other before the wedding, and we exchanged our own private vows at that time. We each wrote letters and read them to one another privately. I love that we said our vows privately to one another, rather than in front of all of our guests—it was special and intimate and something that just the two of us will always share."
 

As for the décor of the wedding, Cat had a lot of it handled herself. She is quite the D.I.Y.-er! She created handwritten menus on acrylic for all of their guests. She also hand-made many of the signs herself. Cat wanted the theme to match her venue. She says, "We wanted the décor to match the State Room at the Tippecanoe.  It has mahogany walls and deep warm tones. I knew I wanted mixed metals – so we chose burgundy and deep jewel tones to tie in with the richness of the reception space."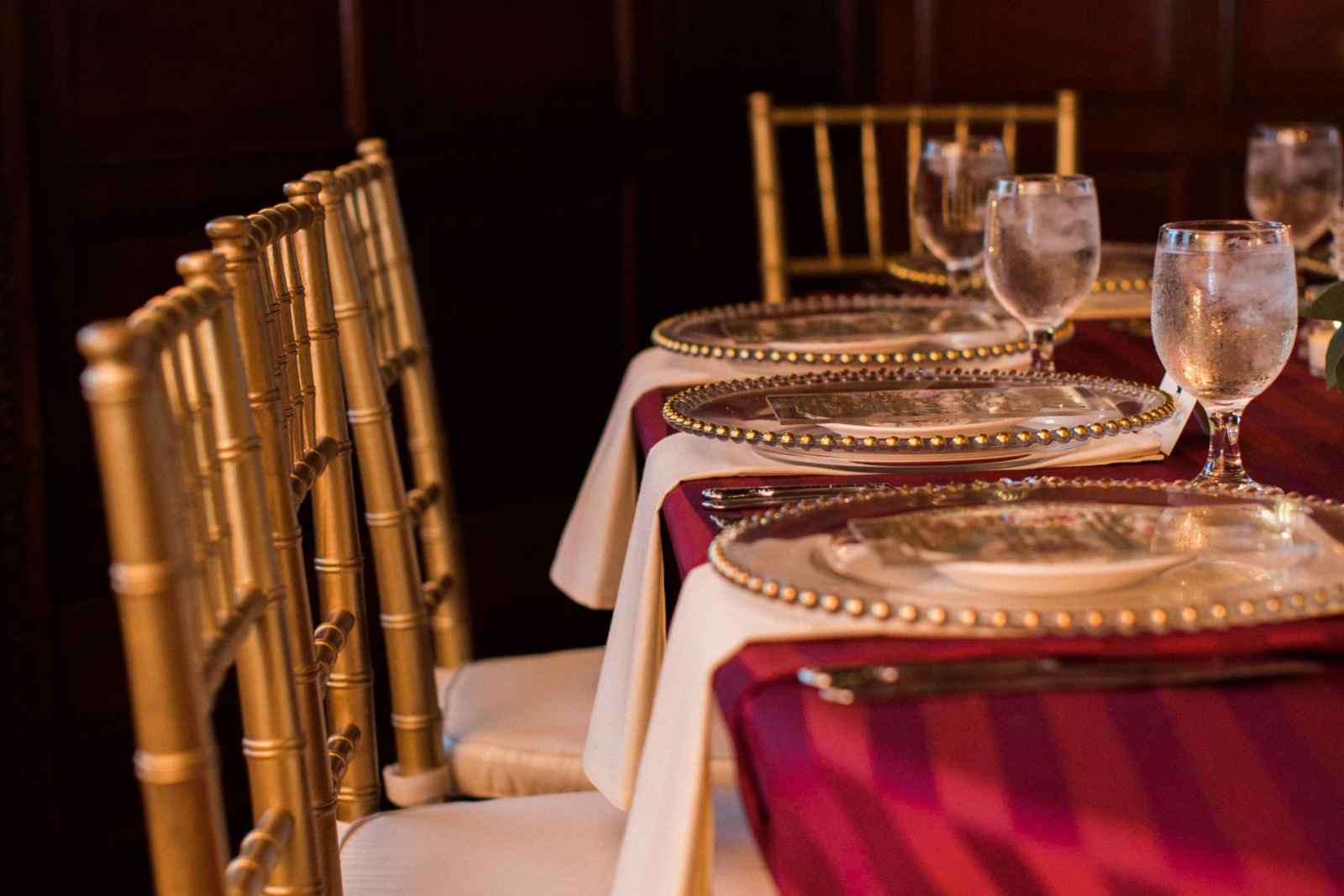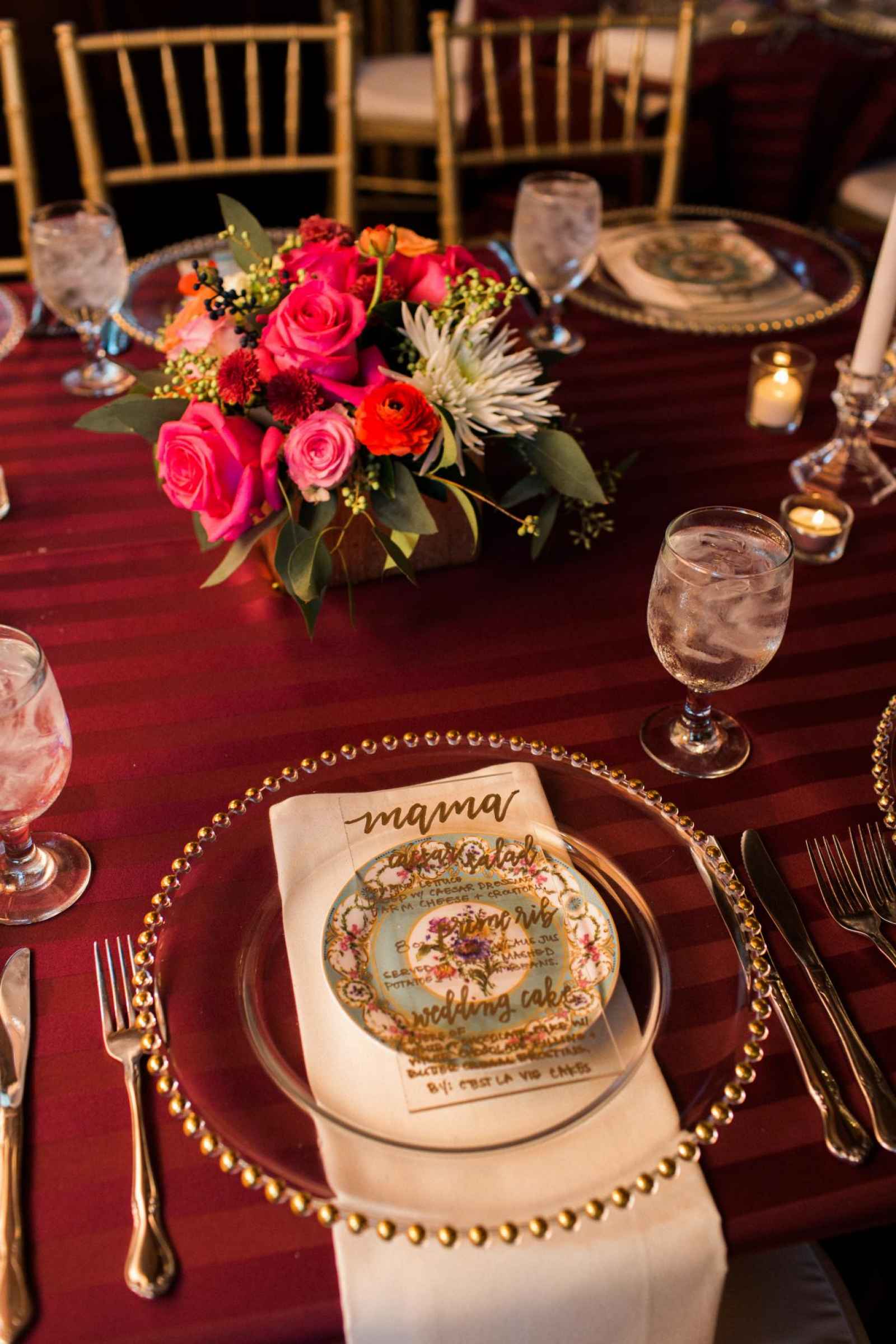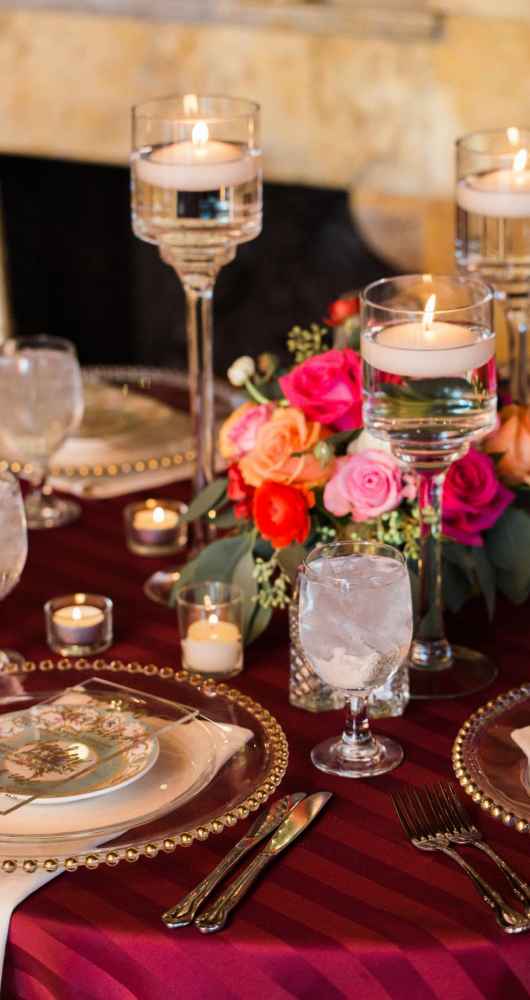 The florals by Always N Bloom were more than perfect, too. The bouquets and centerpieces were filled with piano garden roses, Juliet roses, white and peach Ranunculus, Anemones, Kiko roses, Geraldine roses, cinnamon peach roses, blue Privet berries, and seeded eucalyptus. With a list like that who would not be swooning over these florals?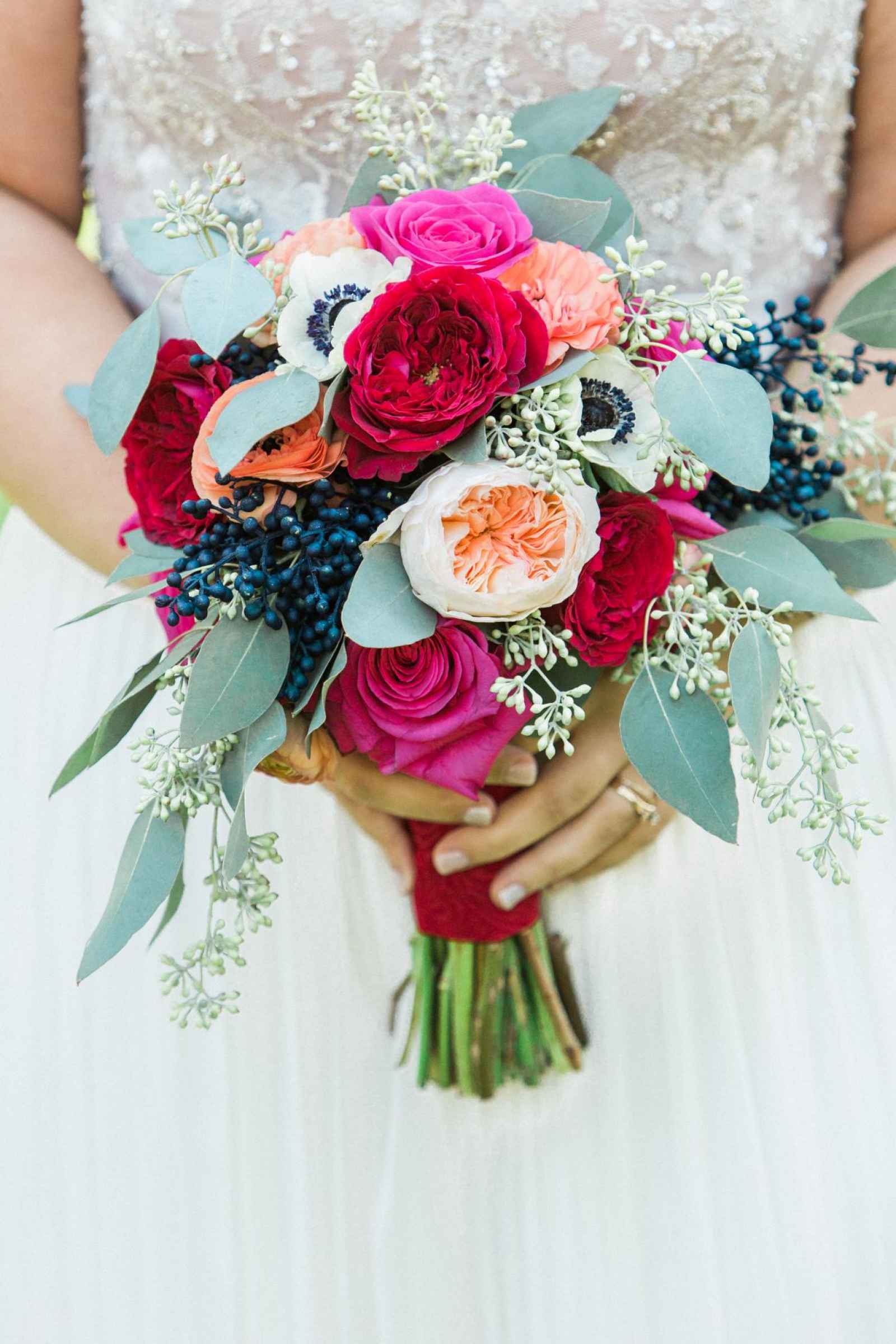 advice from the bride
A big challenge that many brides face is giving tasks for others to do. Everyone needs a few helping hands on the big day which is why Cat says, "There is so much to do when planning a wedding that I encourage EVERYONE to delegate tasks to others so you don't stress yourself out before the wedding day!"
 
What We Love
This couple decided to have their closest friends and family there for the wedding. Instead of hosting a huge wedding, they went for a smaller affair that would leave their guests with lasting memories.
 

Cat explains how WeddingDay inspired her along the way, "I love WeddingDay Magazine—I did get a lot of inspiration from your Instagram feed. So many beautiful real wedding features. I love seeing real weddings—it helps to see things that are attainable, not stylized!"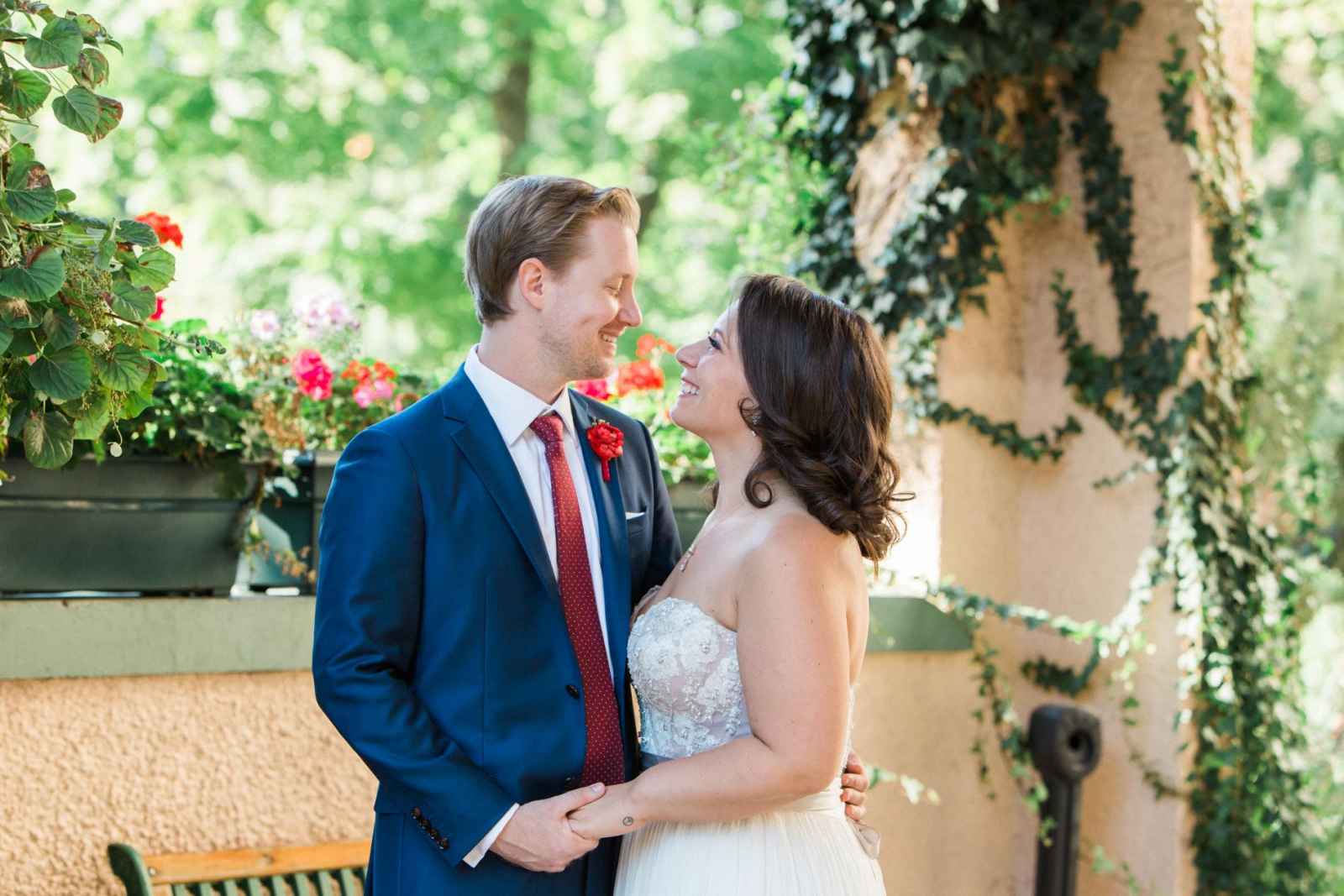 are you a bride-to-be?
Obsess and plan with us on weddingday-online.com. Sign up here.

are you a wedding extraordinaire?
Join WeddingDay Magazine in inspiring brides by partnering with us! See how here.