What are the chances that two Midwesterners would meet and fall in love in California? Well, when you move out to California after college and your sorority sister knows the perfect guy for you just moved there too—she sets you two up! Lindsay's sorority sister did just this for her and it turned out that the guy, Kevin, would turn into Lindsay's future husband! The couple started their whirlwind romance with a first date in Santa Monica and eventually moved out to Chicago together where Kevin proposed. Lindsay says,"Kevin found a restaurant aptly named "Santa Monica House," to pay homage to the beginning of our relationship. Afterwards, he said he needed to stop by his sister's to get something. Once inside, he mentioned she got a new fireplace on the roof and asked if I wanted to see it. I opened the door to the city rooftop to see hundreds of hanging mason jars with floating candles and our initials in giant Marquee letters." (Swooning over here!)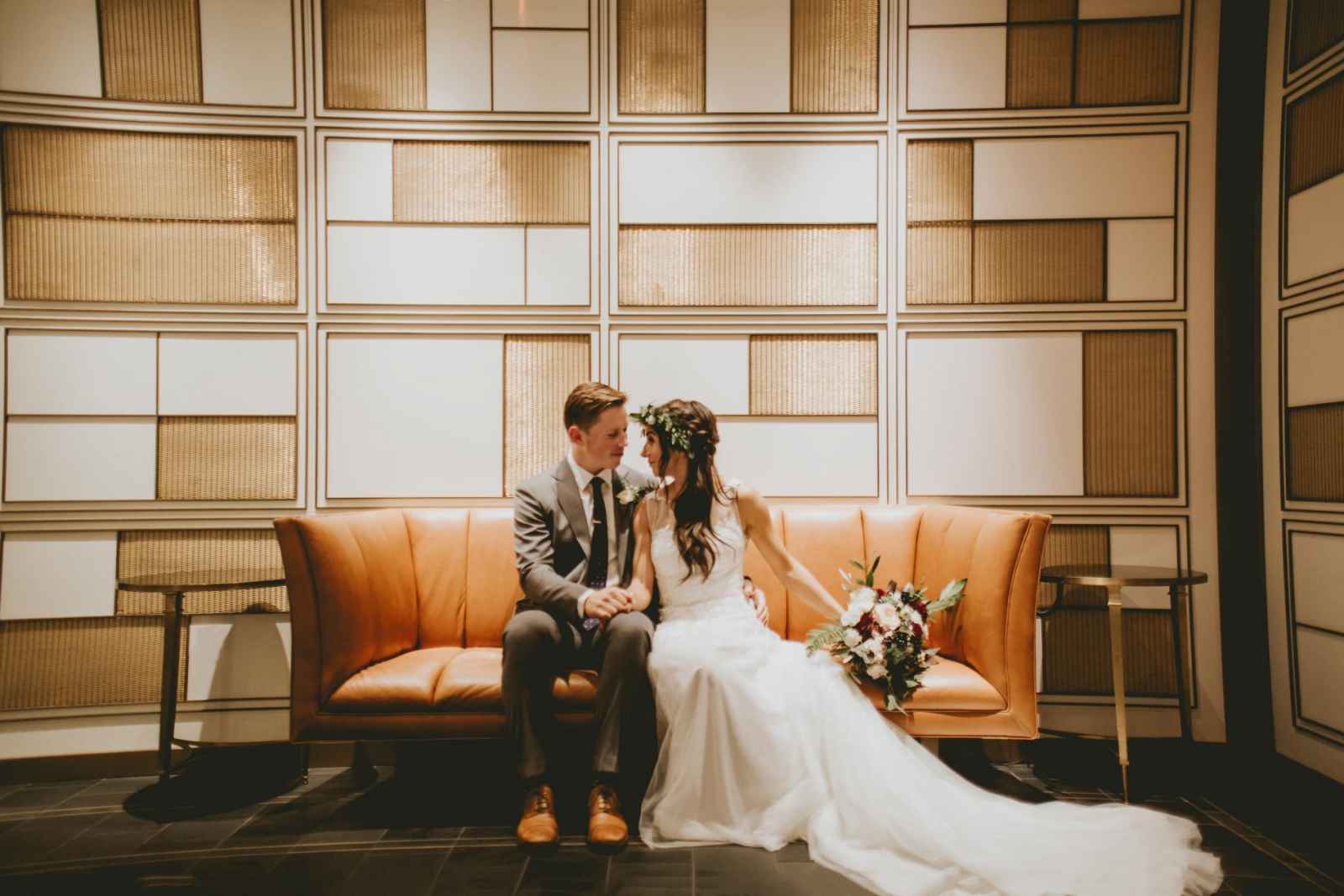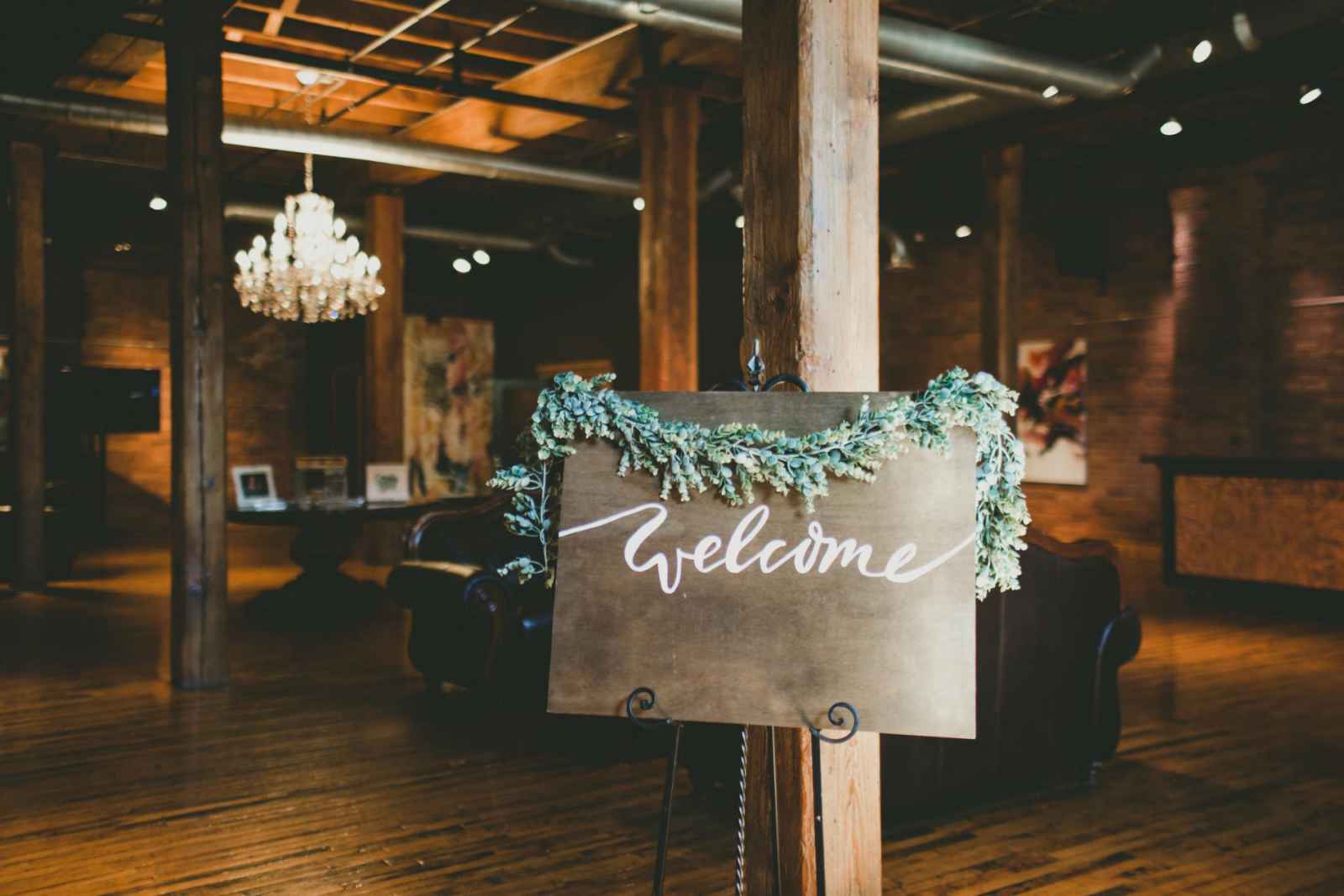 When the actual wedding planning began, Lindsay and Kevin knew they wanted two things. One, for the wedding to take place in Indianapolis. Since they had both attended school in Indiana, it was a place close to their hearts. And second, that they wanted their wedding to be focused on their loved ones that would be attending. Lindsay says, "We knew we wanted it to be centered around our guests. We had the idea of our friends walking away saying, "that was the best wedding ever!" Our initial idea was to have a venue space reminiscent of a house with a backyard. We wanted rustic farmhouse-style decor to be able to include our mason jars, and string lights hanging over the outdoor area." After searching for the perfect venue to fit their wishes in the downtown area, they knew The Mavris was the perfect choice!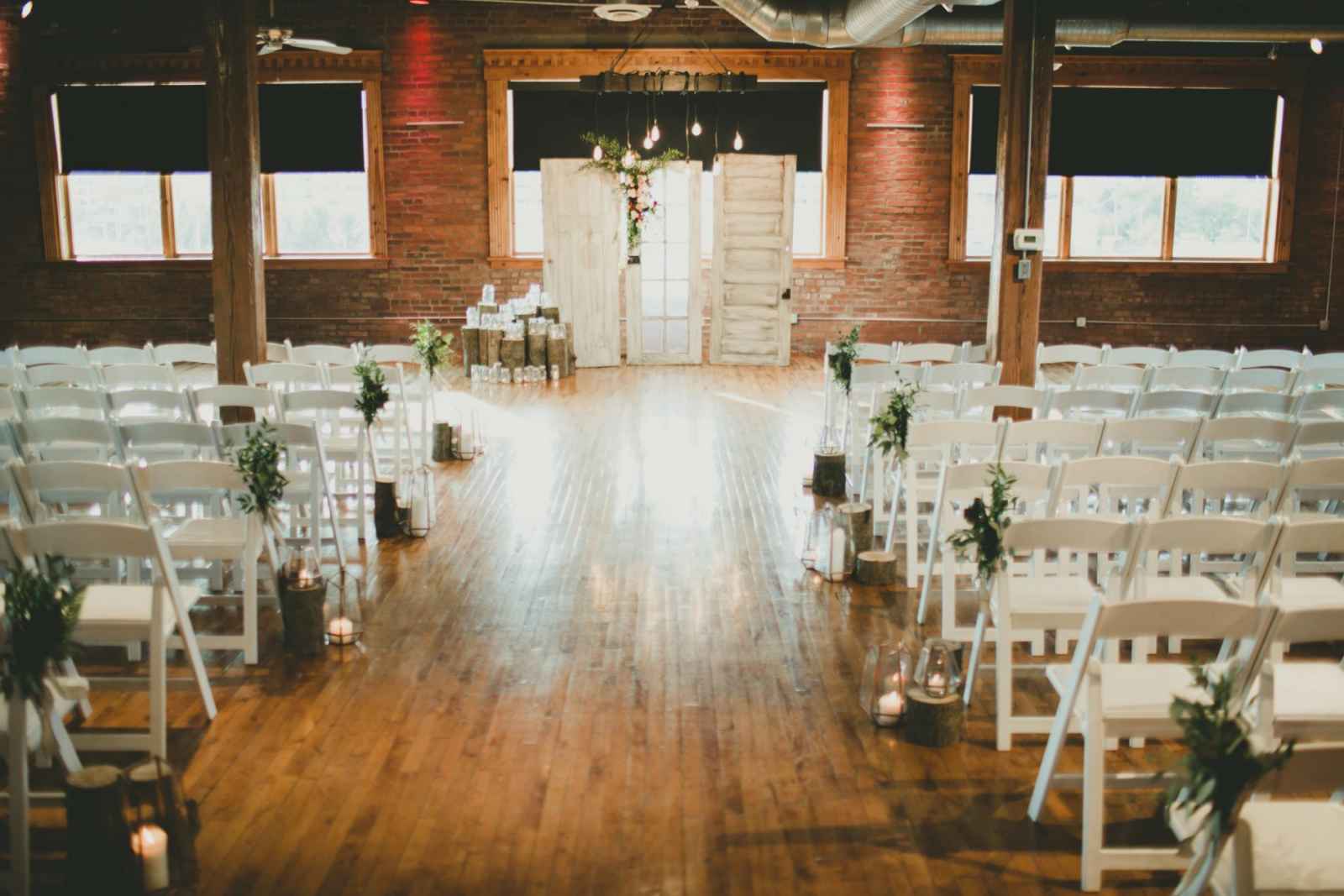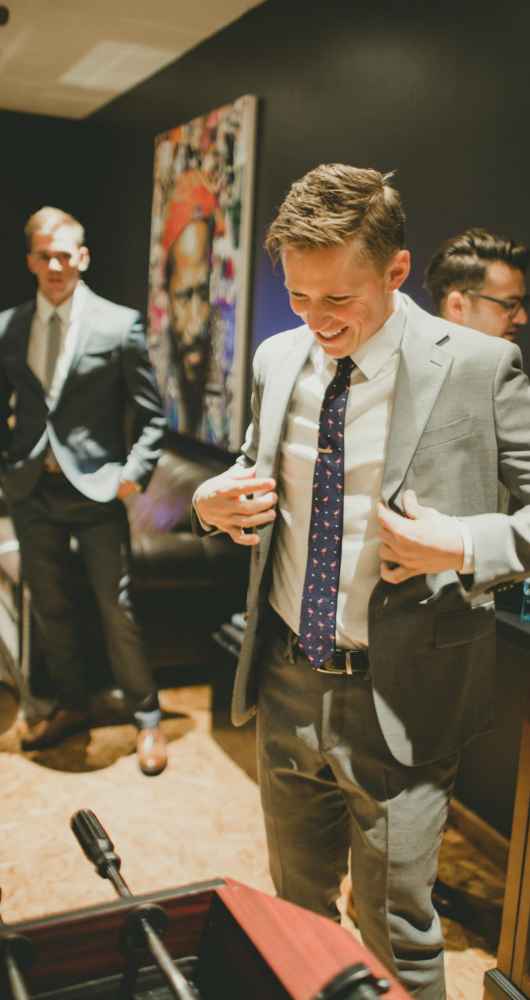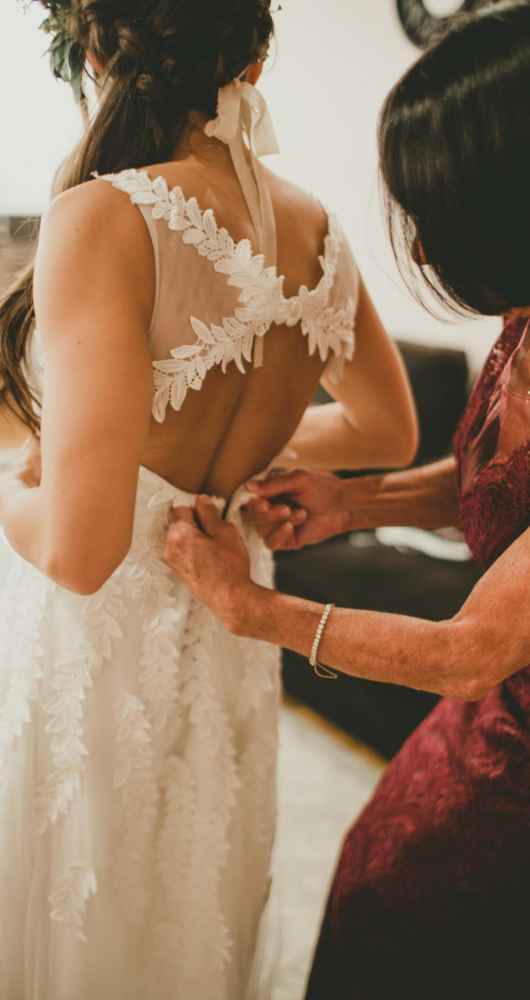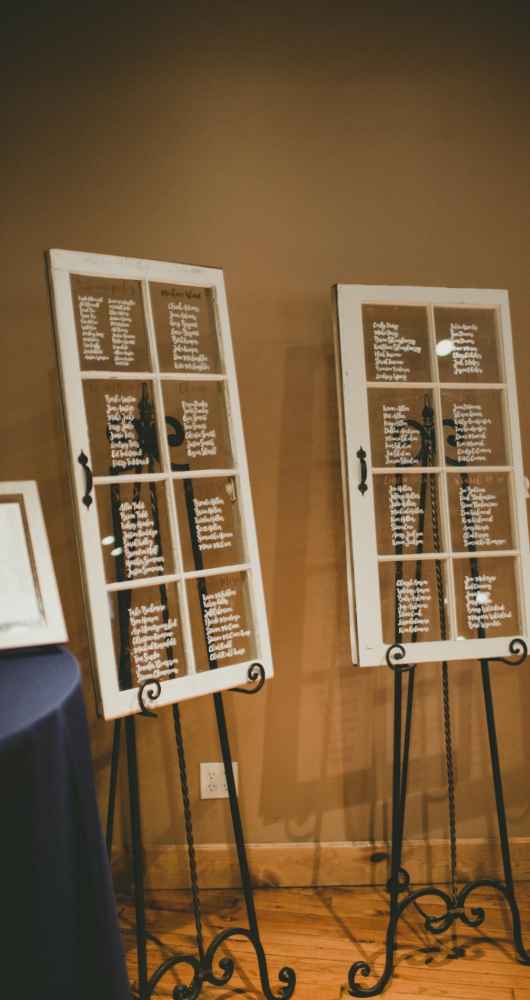 Lindsay was fortunate to find such an ideal venue. As she says, "The venue was all inclusive with in-house caterers, linens, security and coordinators. It cut our need to look for additional vendors in half by having everything readily available." So to plan the rest of the wedding out, she relied on the always popular and handy Pinterest, plus her My Erin Condren Wedding Planner. Lindsay also cleverly used social media to scout out some other vendors like her florist. She says,"We actually met with a couple florists that I made initial quotes with before I started researching their Instagram accounts. Once I saw pictures from Wild Heart Blooms, I knew that was the style I wanted. I followed suit with Something Blue Stylists. I was able to see the quality of work and outcome I was looking for before I even booked."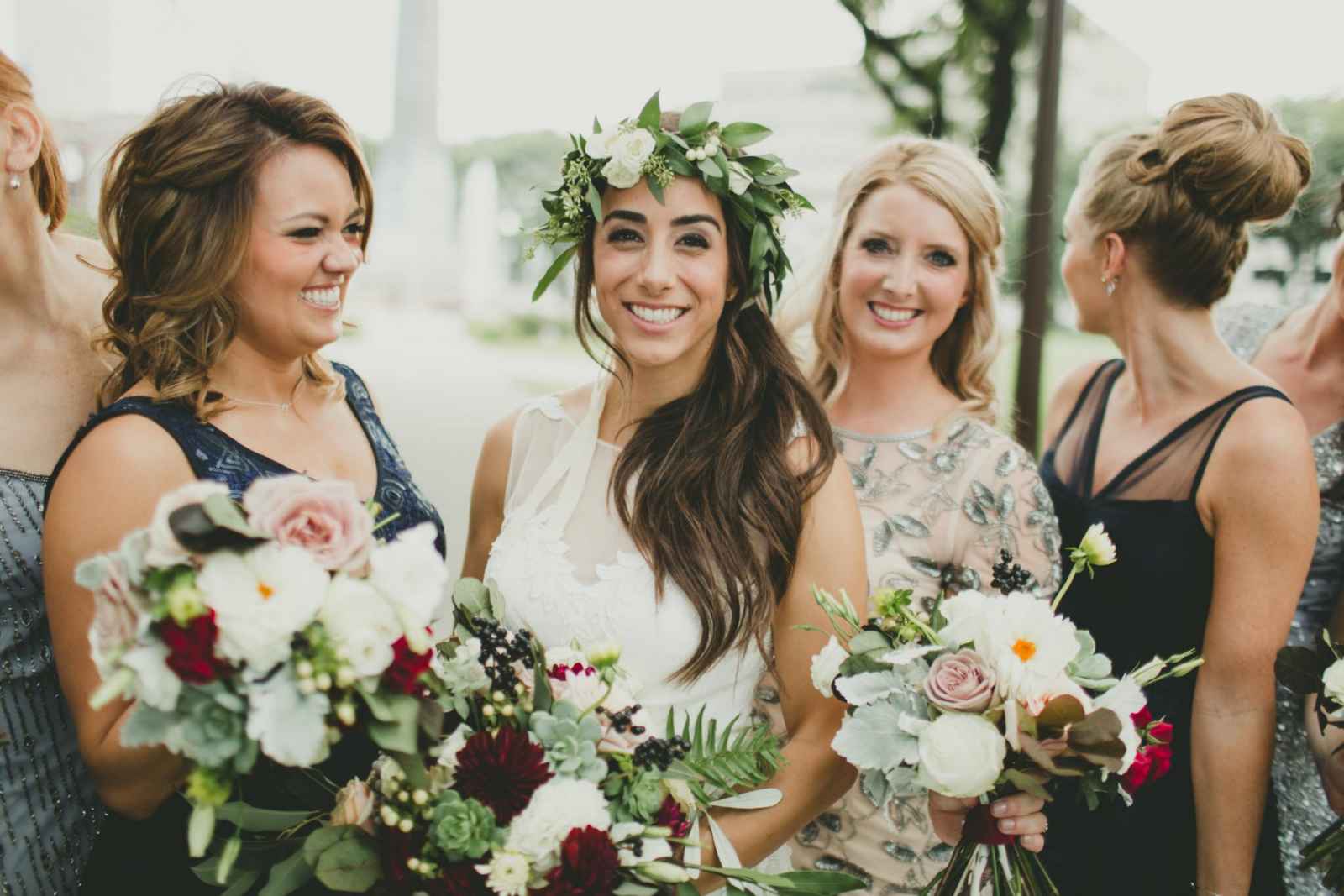 Lindsay used the advice of two of her bridesmaids and got her gown at Bridal and Formal in Cincinnati, where they had bought their own wedding dresses. Lindsay purchased a "Ti Adora" style gown by Alvina Valenta. It was a dress that fulfilled her wish to have a less fancy style, but was still unique with floral appliques. Lindsay later realized that she may have bought the dress in haste, since she was planning this wedding in under a year! So, Lindsay purchased a second dress, a Monique-Lhuillier "Marcella" that she found in Chicago–a purchase that Lindsay would not regret, as the second dress worked well in conjunction with the first to fulfill two needs. Lindsay says, "I was able to have a more traditional dress for all of our photos and ceremony, and a dress that put stars in my new husband's eyes to show what I thought about him."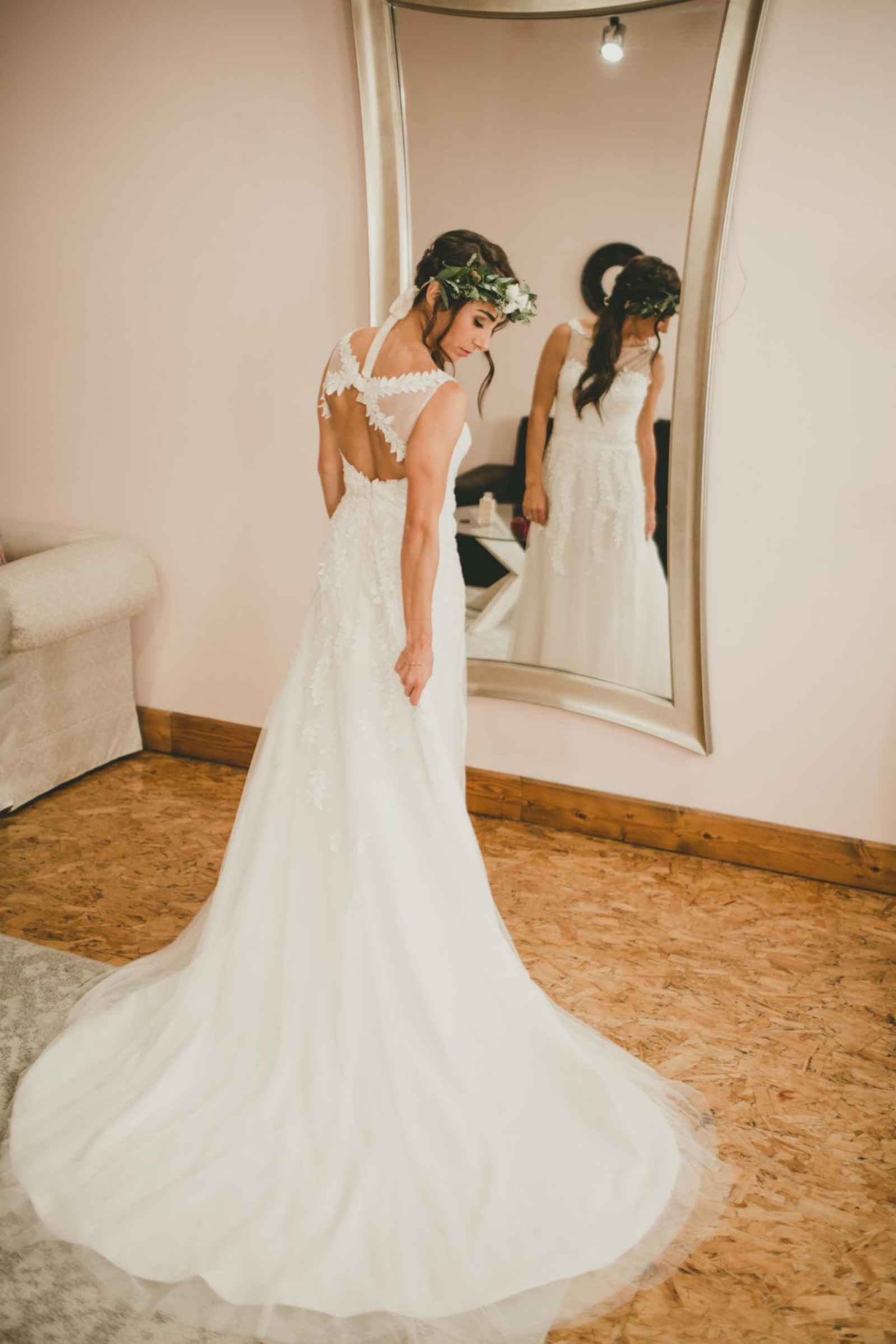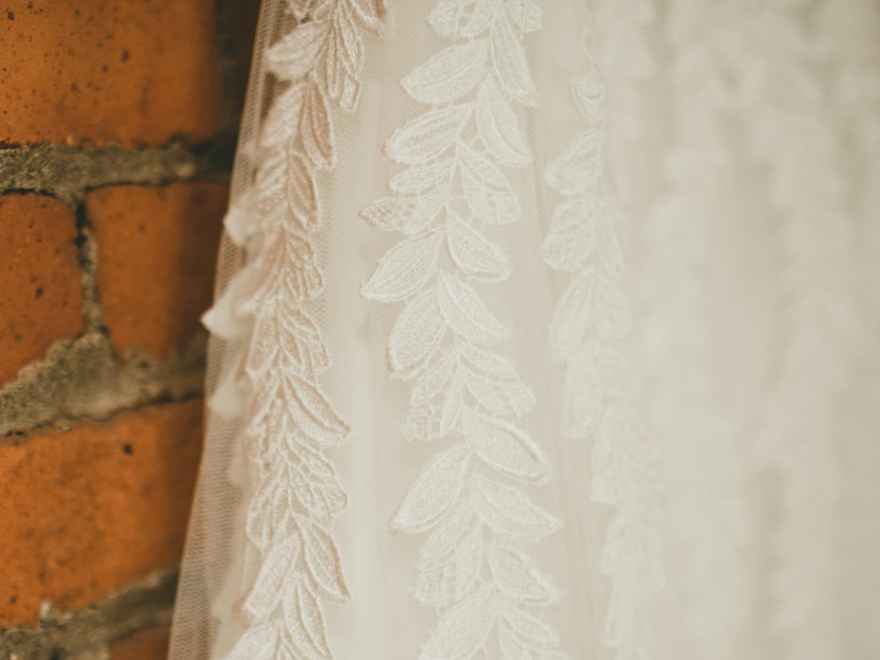 As for the design of the wedding, Lindsay and Kevin wanted something that would represent the two of them. They went with a navy and gray color scheme and chose to mix in some copper and gold metal accents to represent their California style. The metal hues added the little 'umph!' that the otherwise cool scheme needed. This D.I.Y. couple was able to make a lot of the decor on their own. Lindsay says, "Kevin and I were our own wedding designers and made all of the decorations ourselves! With the help of my Cricut machine, I was able to use vinyl and reclaimed wood frames to make all of our table and wedding signs. Kevin cut all of the wood accents and used the mason jars from his proposal throughout our venue space. My friend and I also made our hanging, welded metal and wood Edison chandelier that adorned our ceremony space and is now the centerpiece in our first home."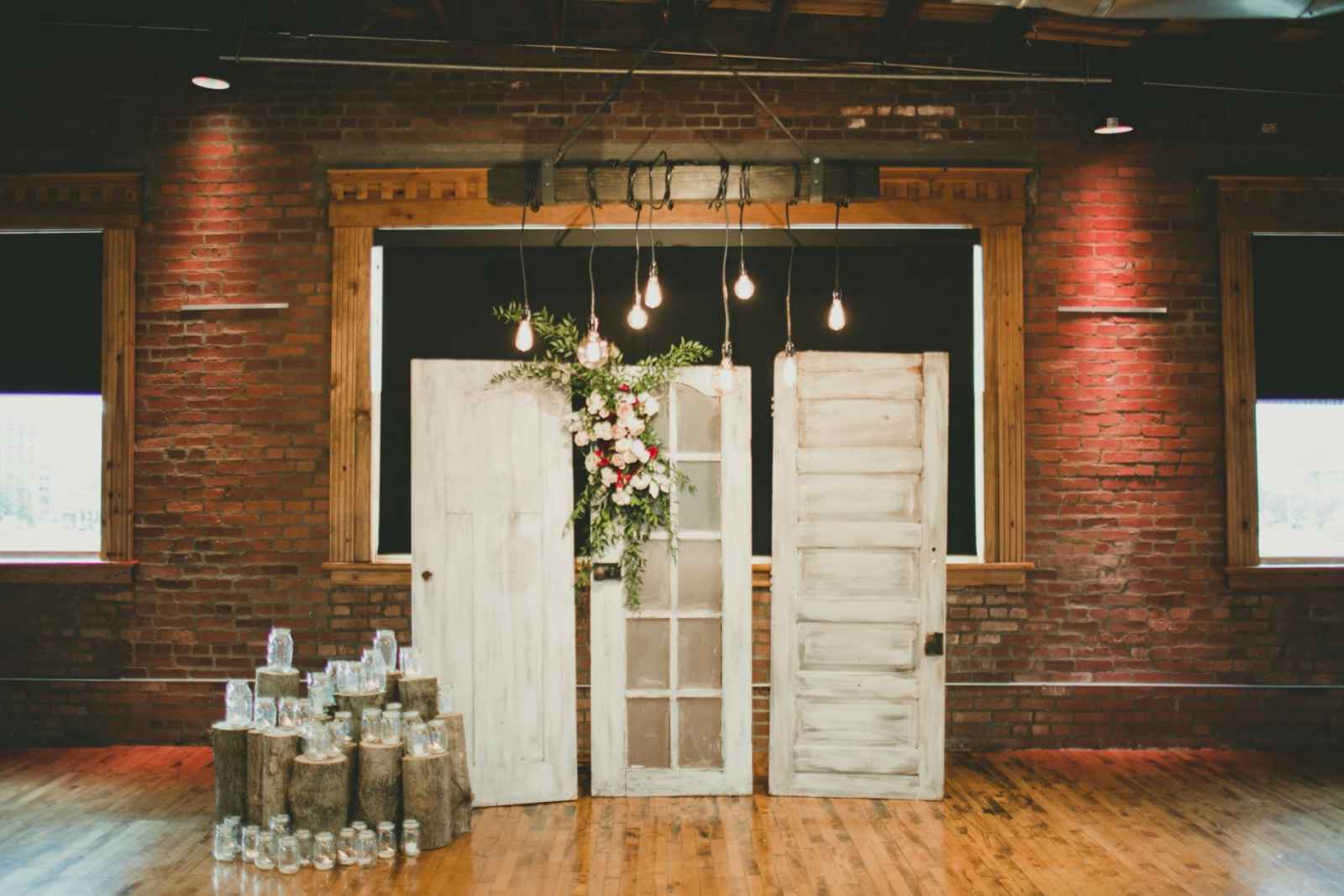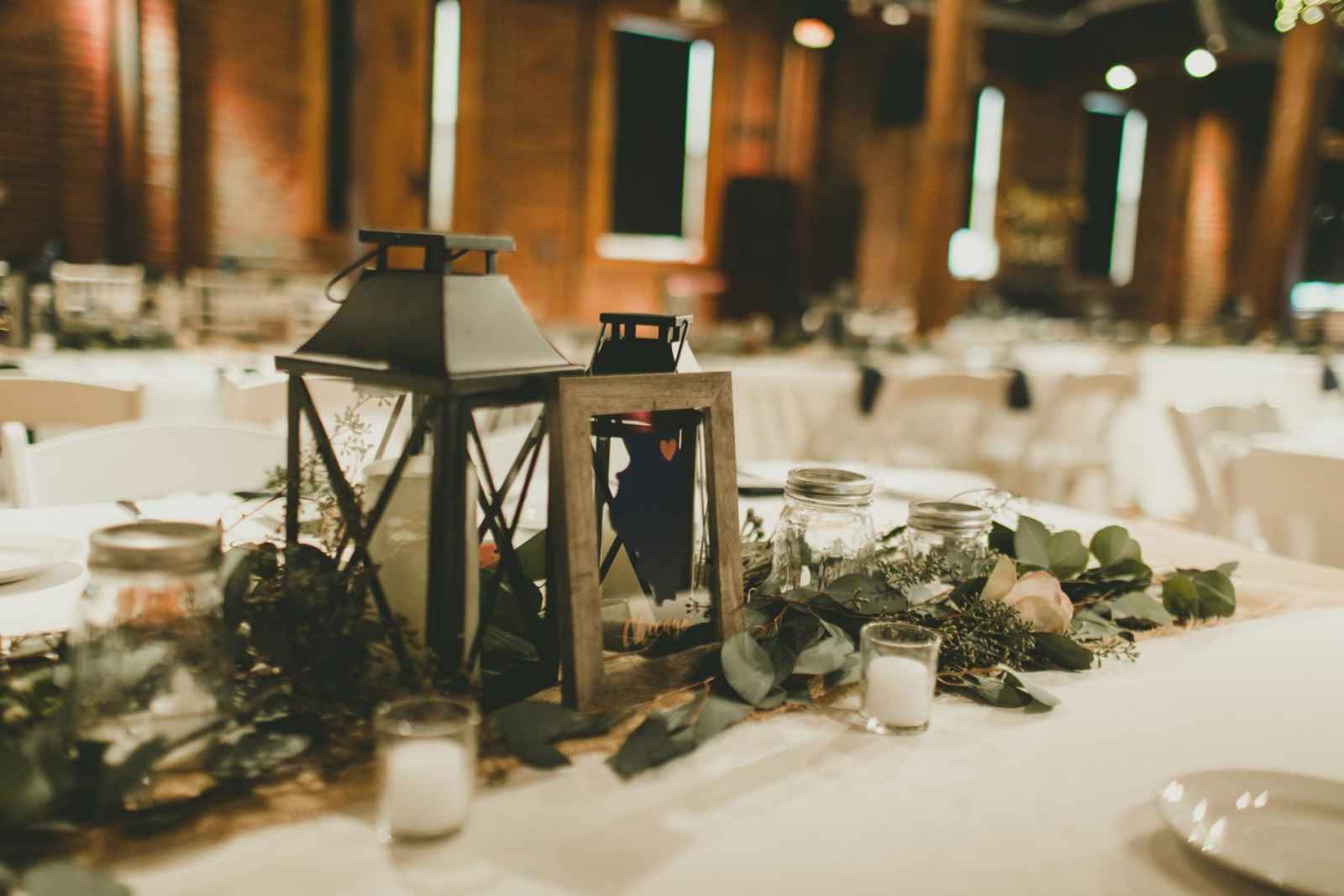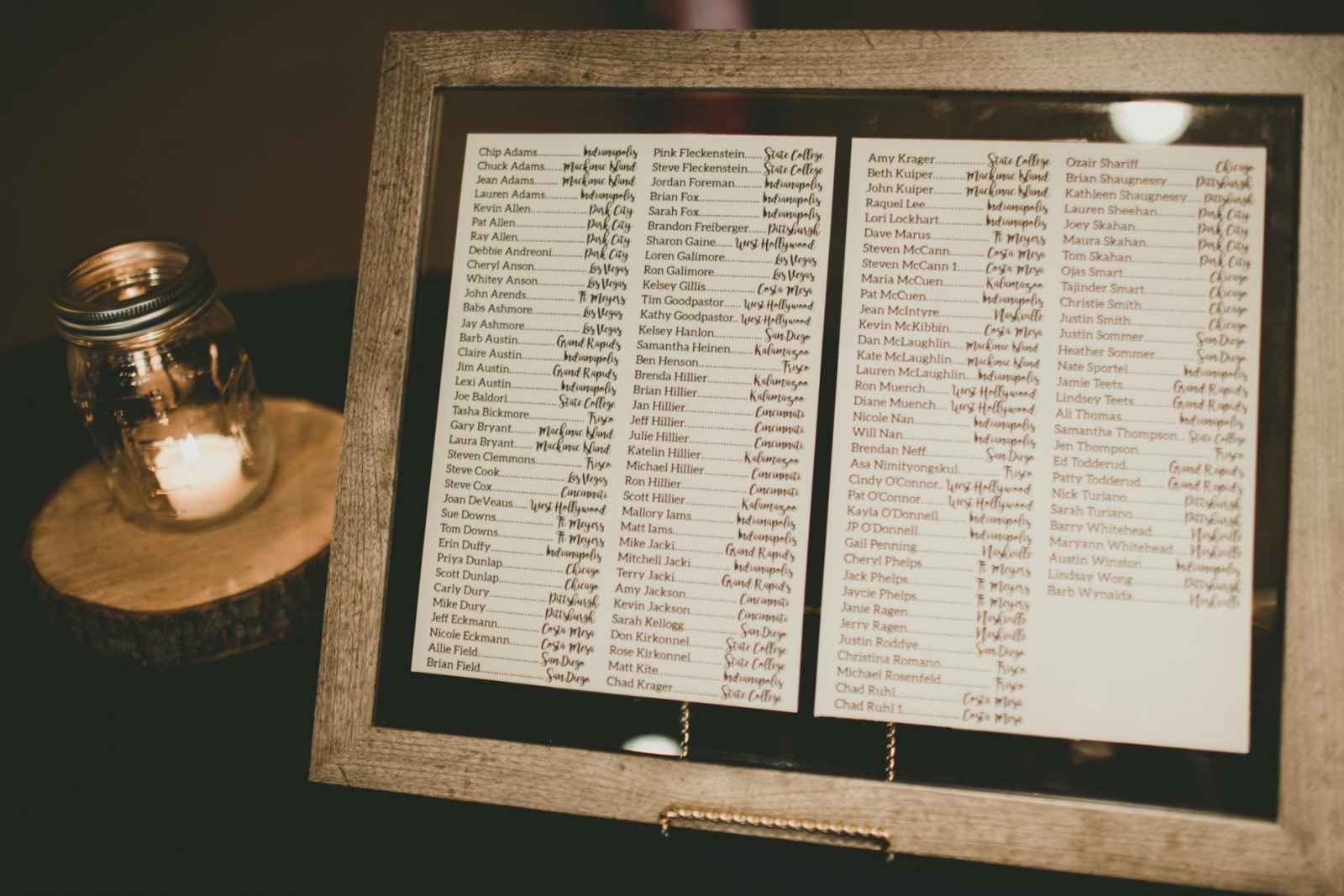 As for the florals, Wild Heart Blooms had it handled. They made Lindsay a gorgeous bouquet that had Amnesia and Sahara roses with succulents throughout, as well as Merlot Dahlias, Brunia, Privet berries, smoke bush foliage and others such as eucalyptus. In addition, the cocktail tables were adorably decorated with terrariums filled with assorted succulents. Lindsay says, "Our centerpieces had eight foot eucalyptus garlands with various ivory/white blooms and Brunia tucked in, as well as variety of lanterns and mason jars used during Kevin's proposal!" Needless to say the florals were more than perfect!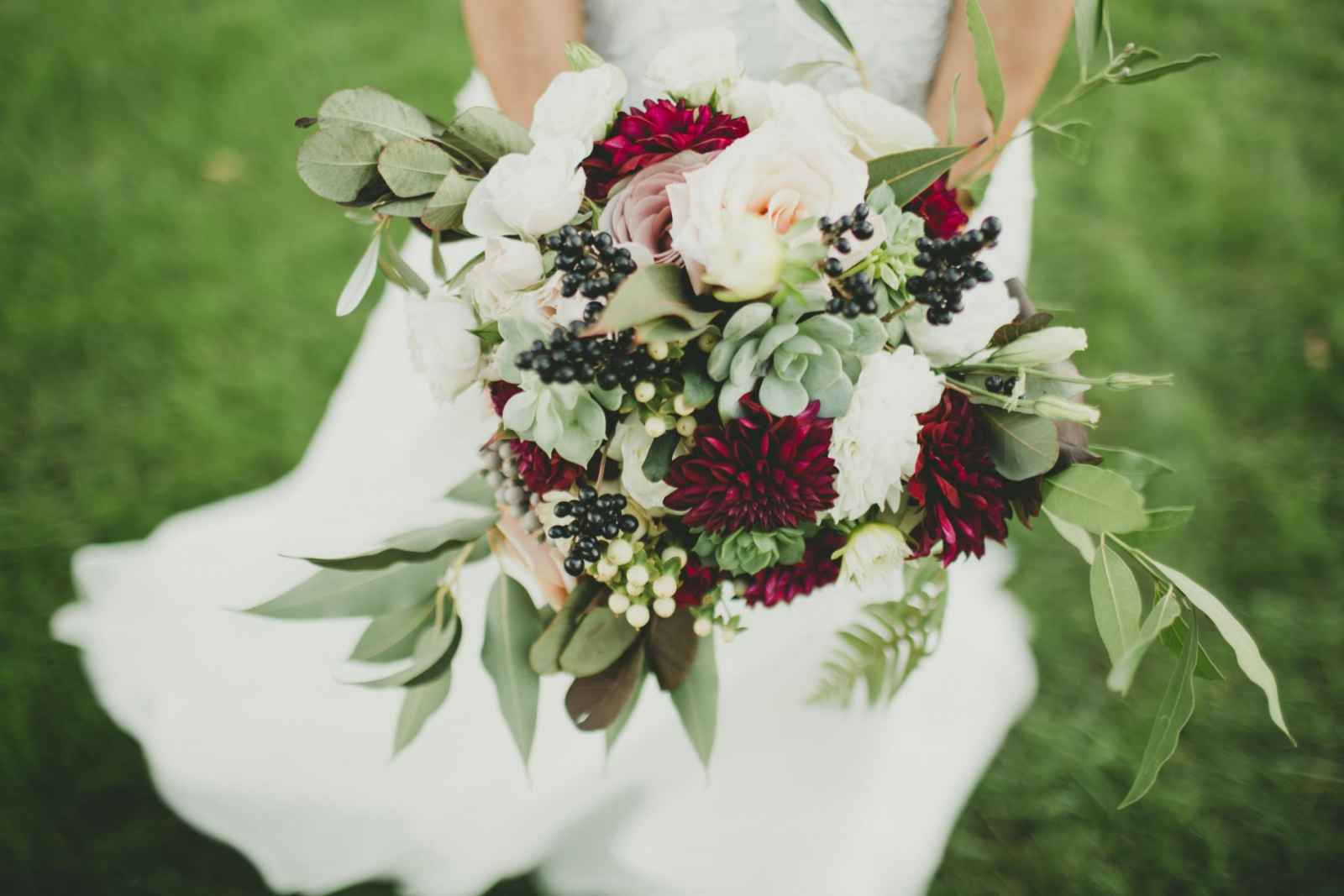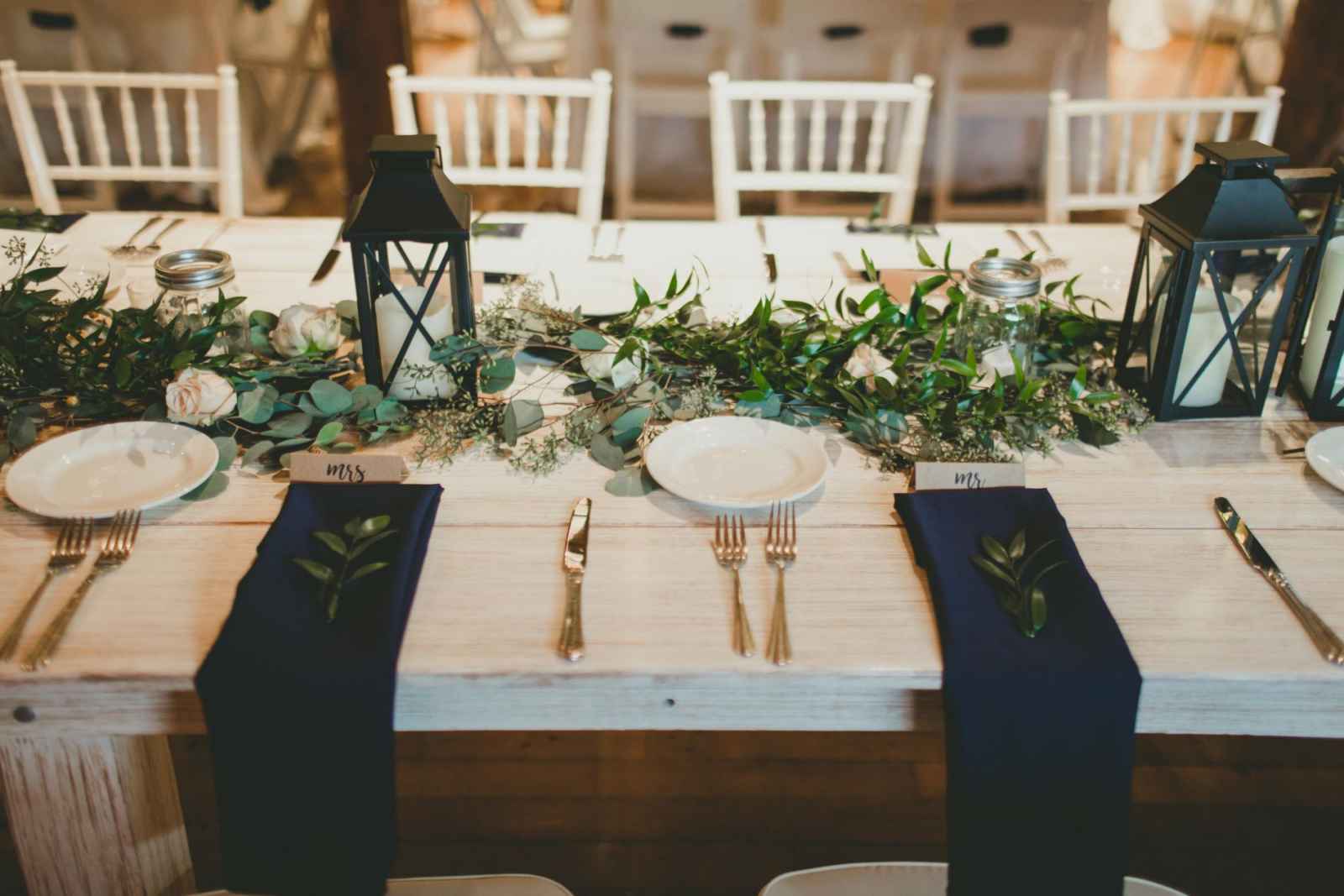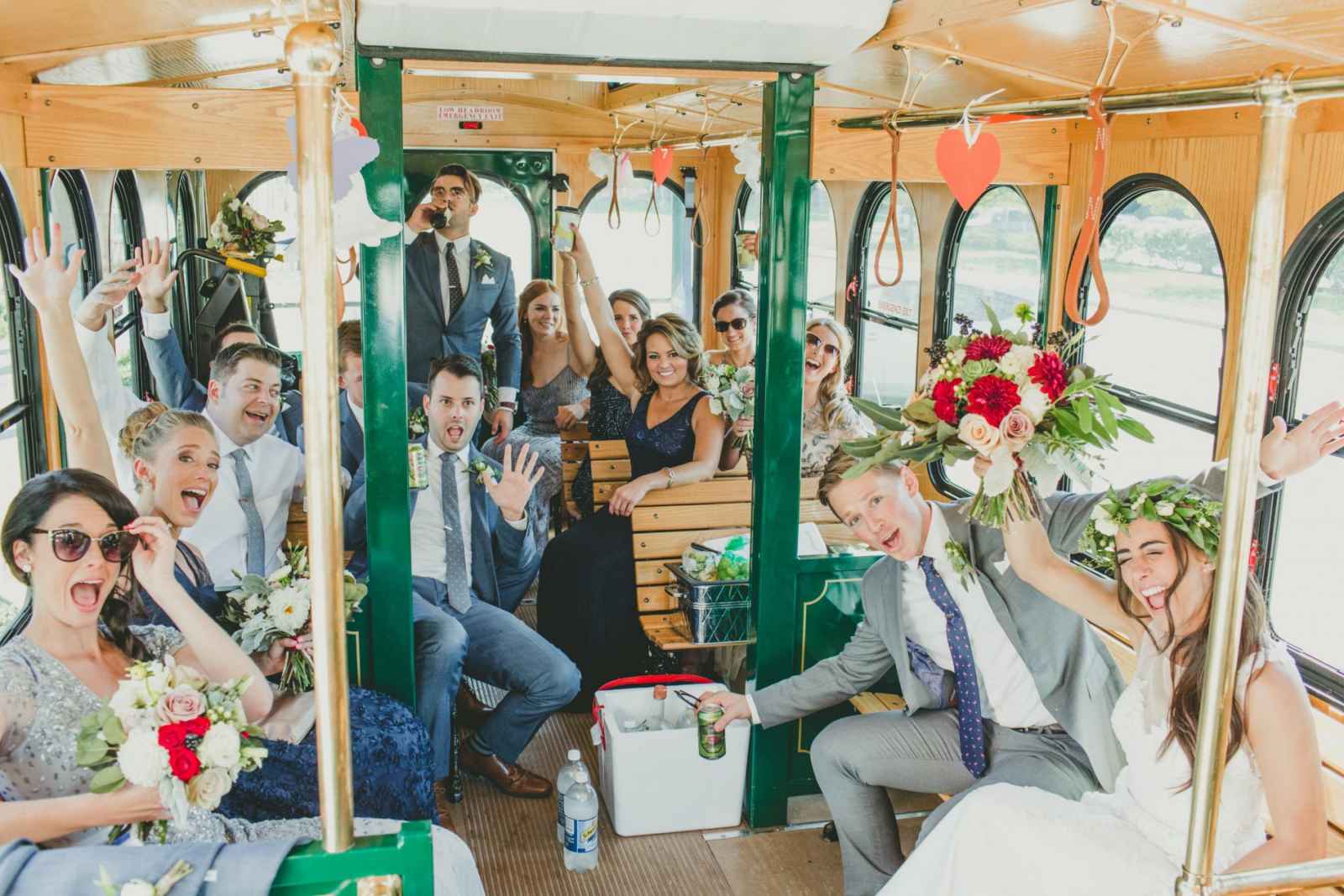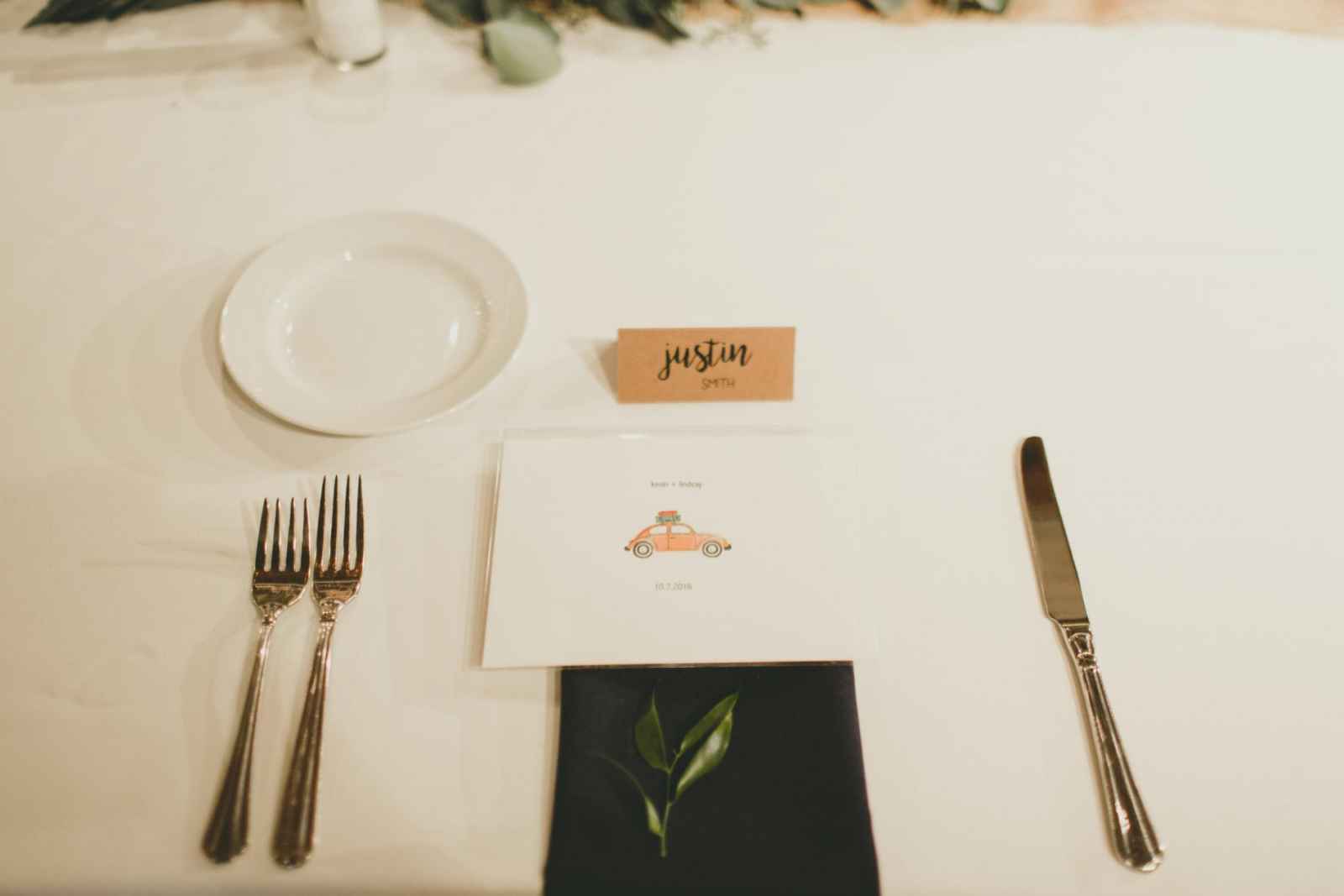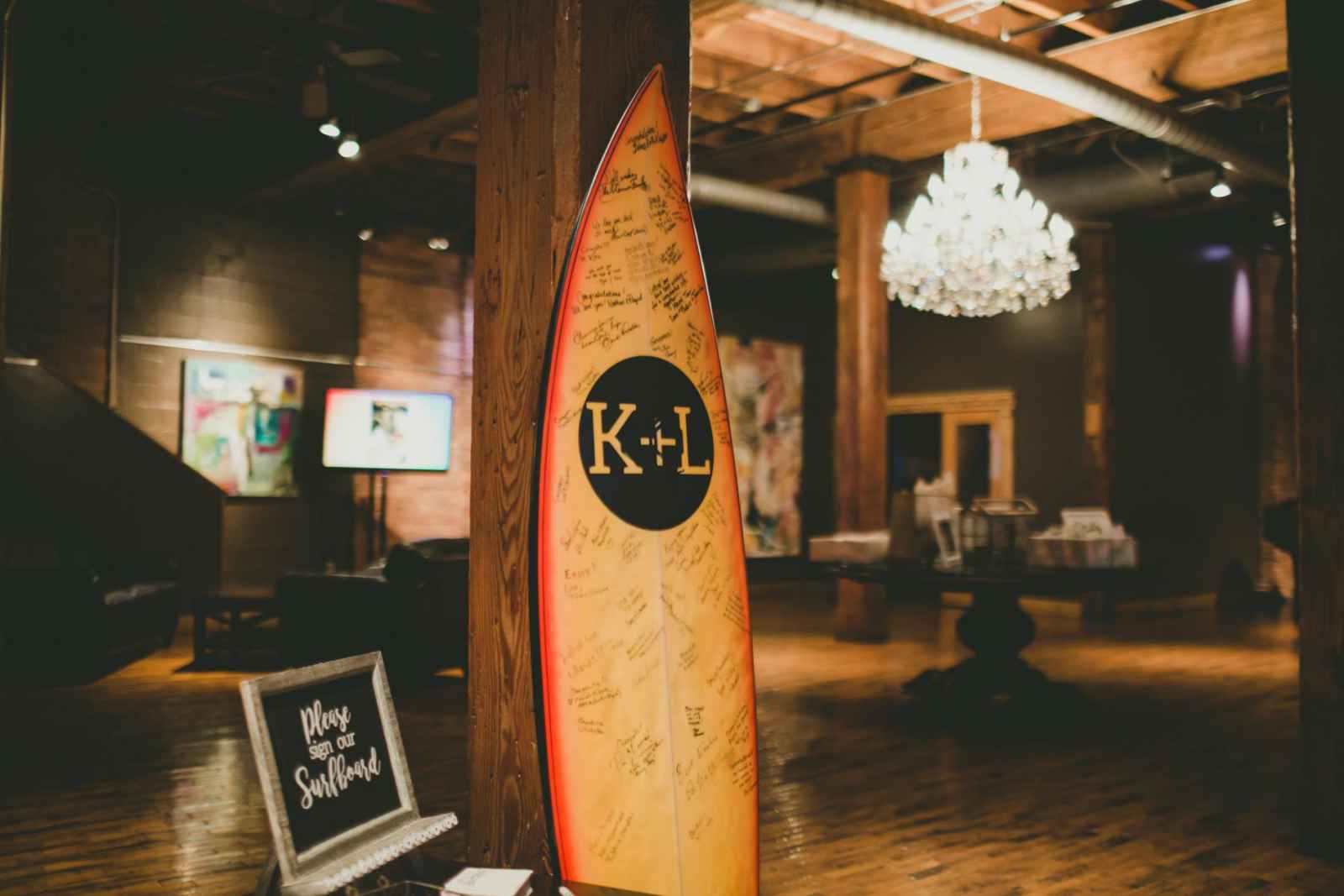 What we love
The decor ended up showing everyone in Lindsay's and Kevin's life that they were special to them. There were sentimental and charming details throughout all of the decor. For the place cards, Lindsay painted a picture for each guest. She says, "Each picture represented that guest's personality and served as their place card to show them that they were a special part of our big day." Also, they used Kevin's surfboard as a sign-in book! This was a unique way to represent their time in California. Lastly, Lindsay and Kevin gave their guests copper bells to ring as the couple entered for cocktail hour–a cute way to celebrate that Lindsay was now an Irish girl, after marrying Kevin!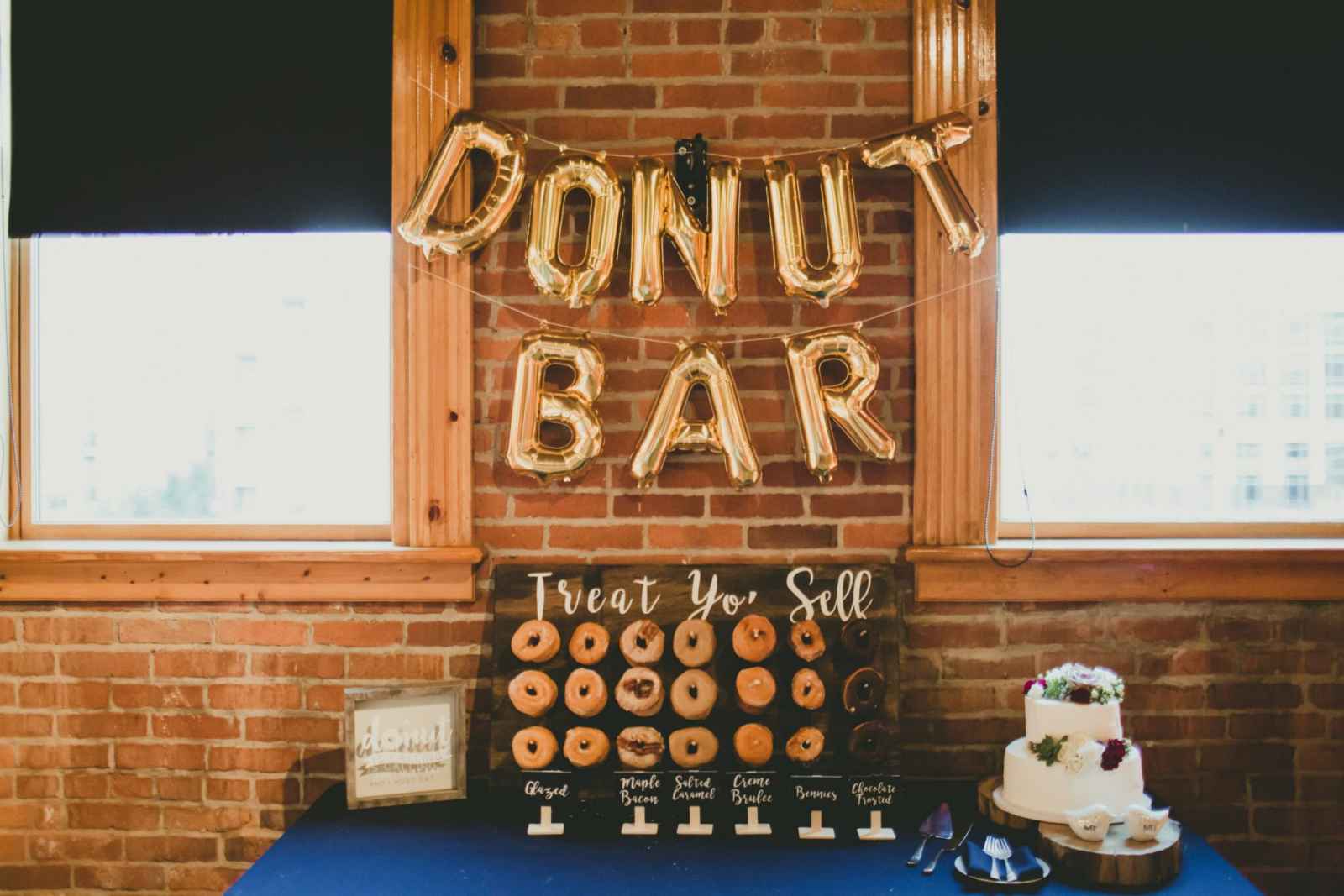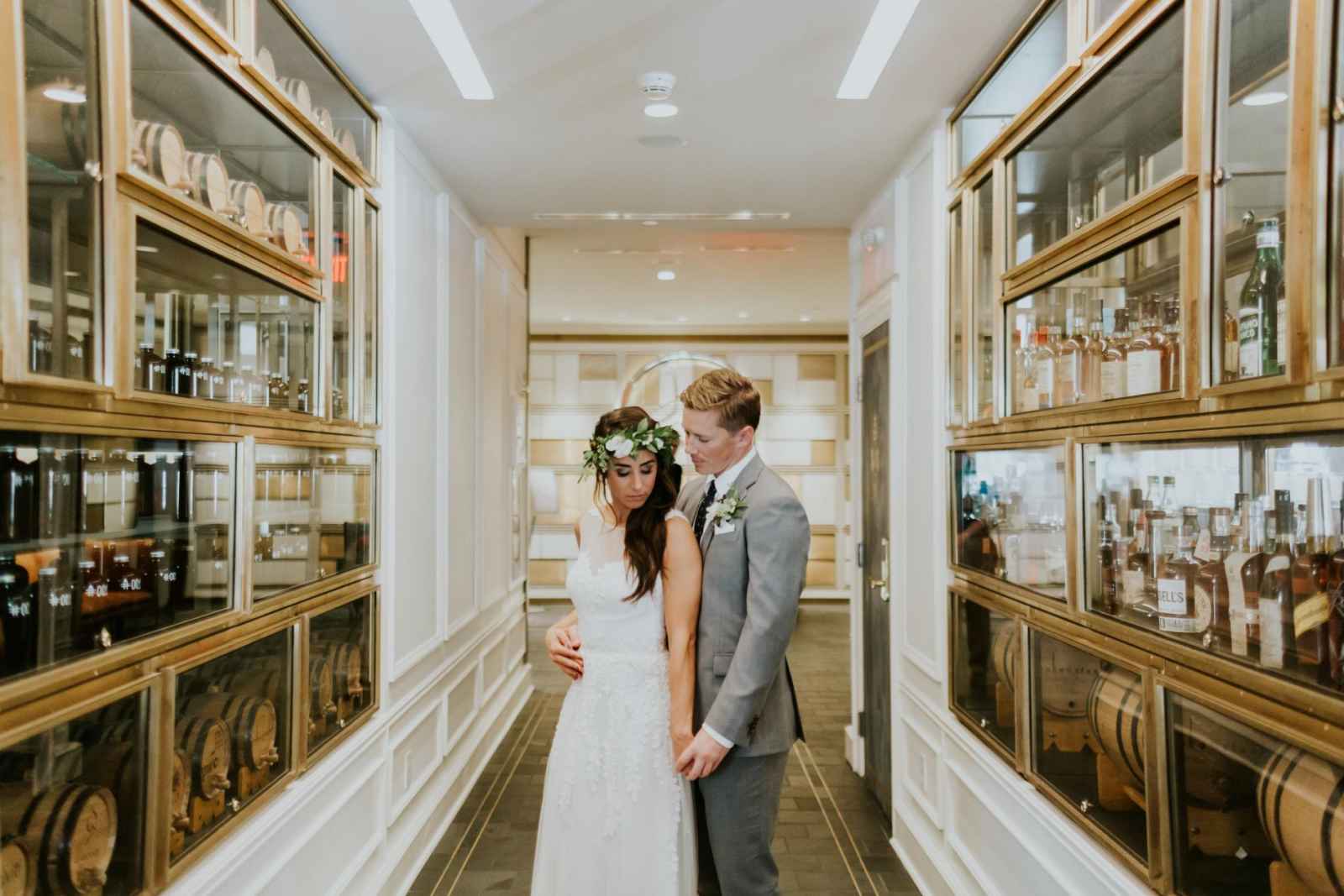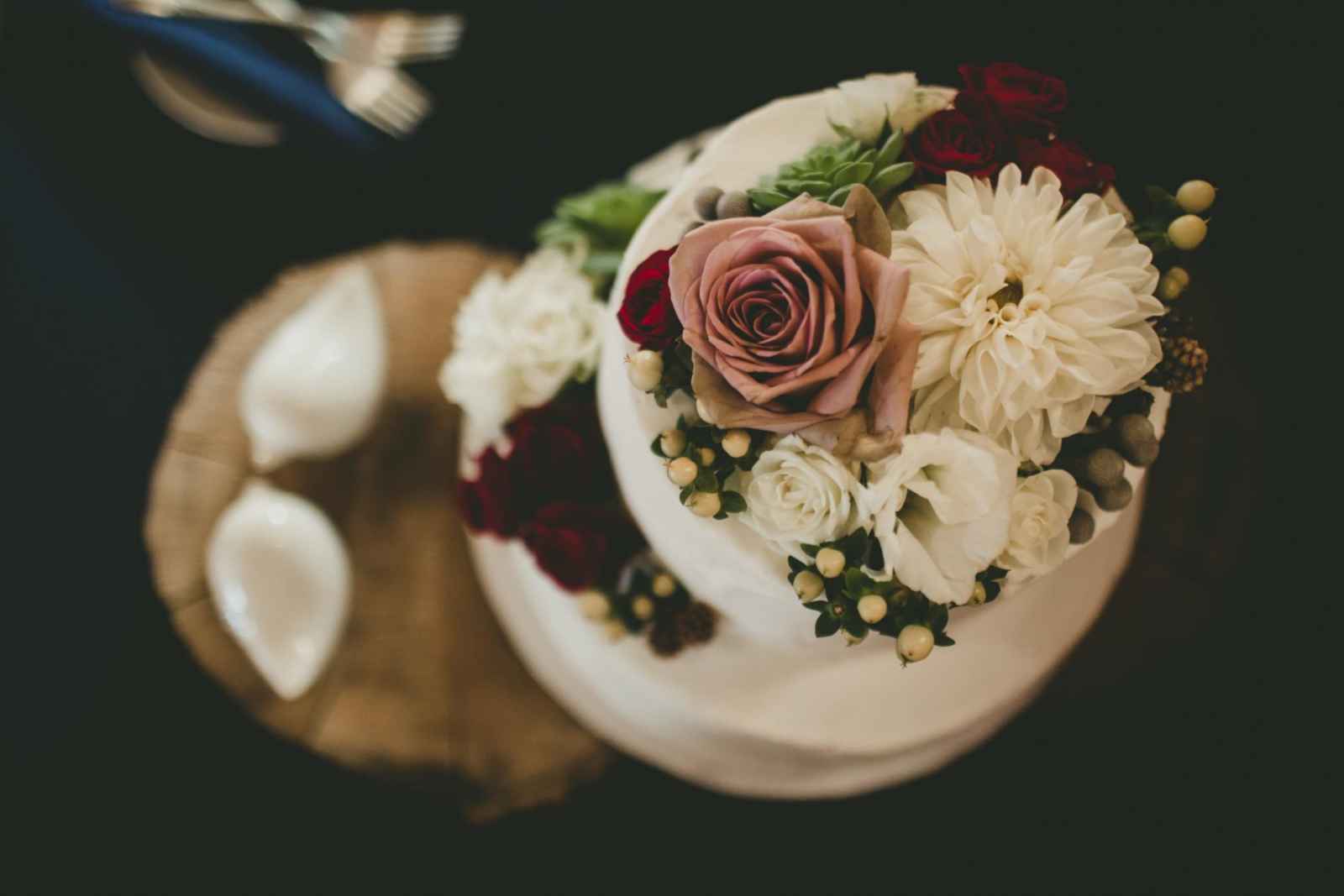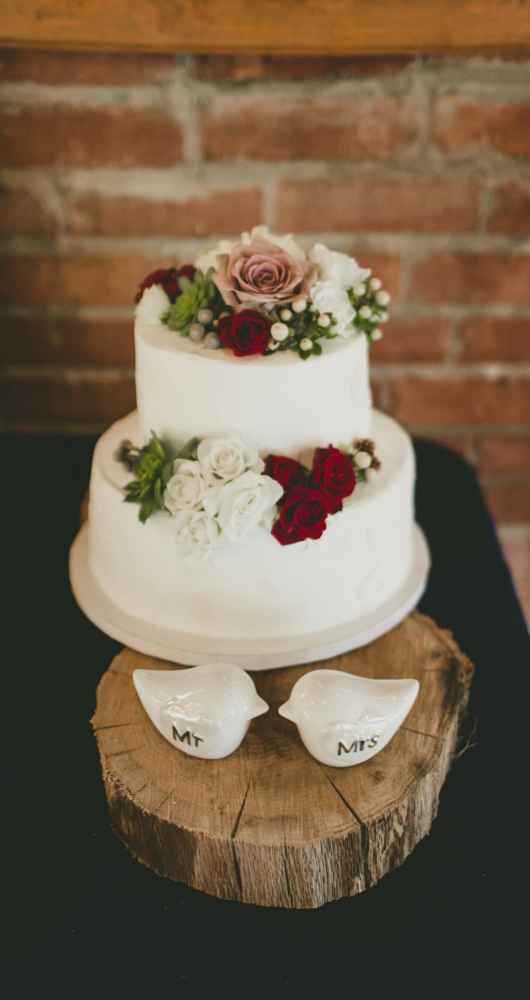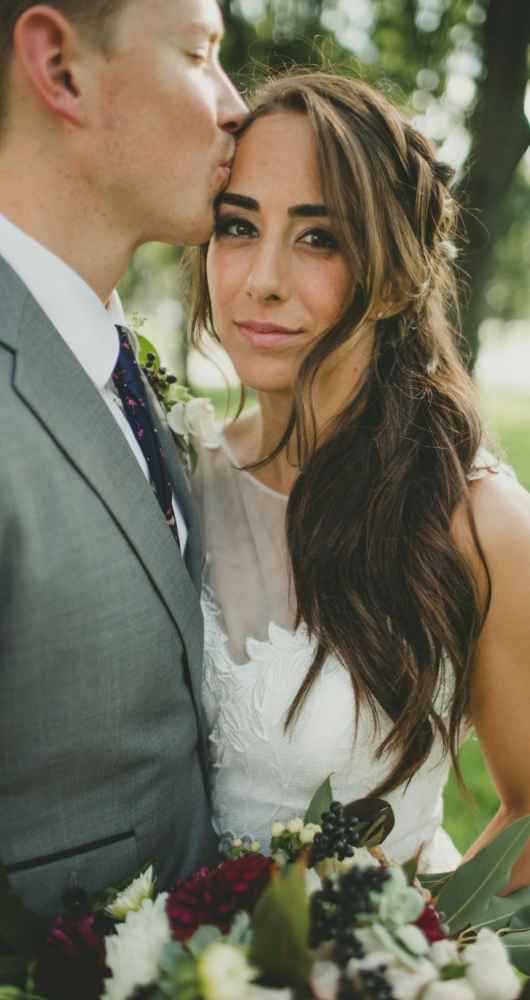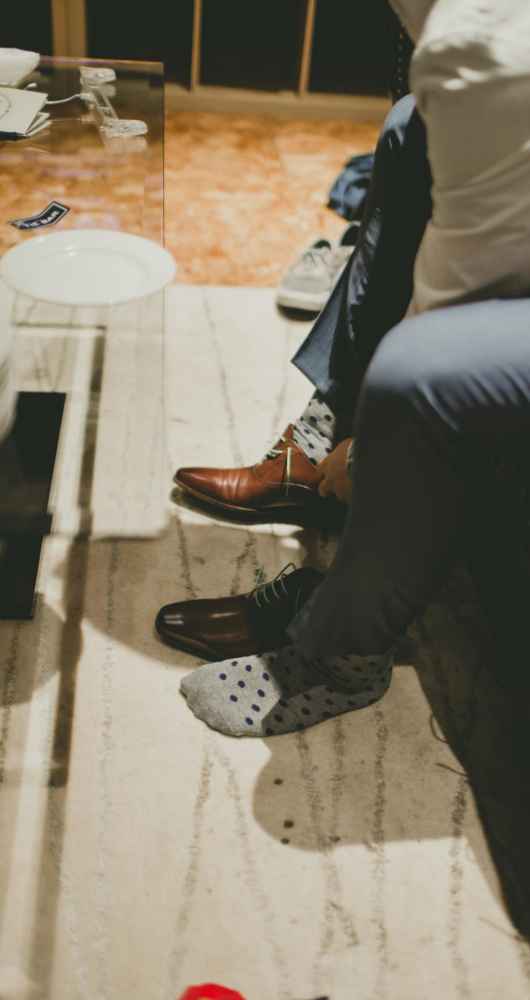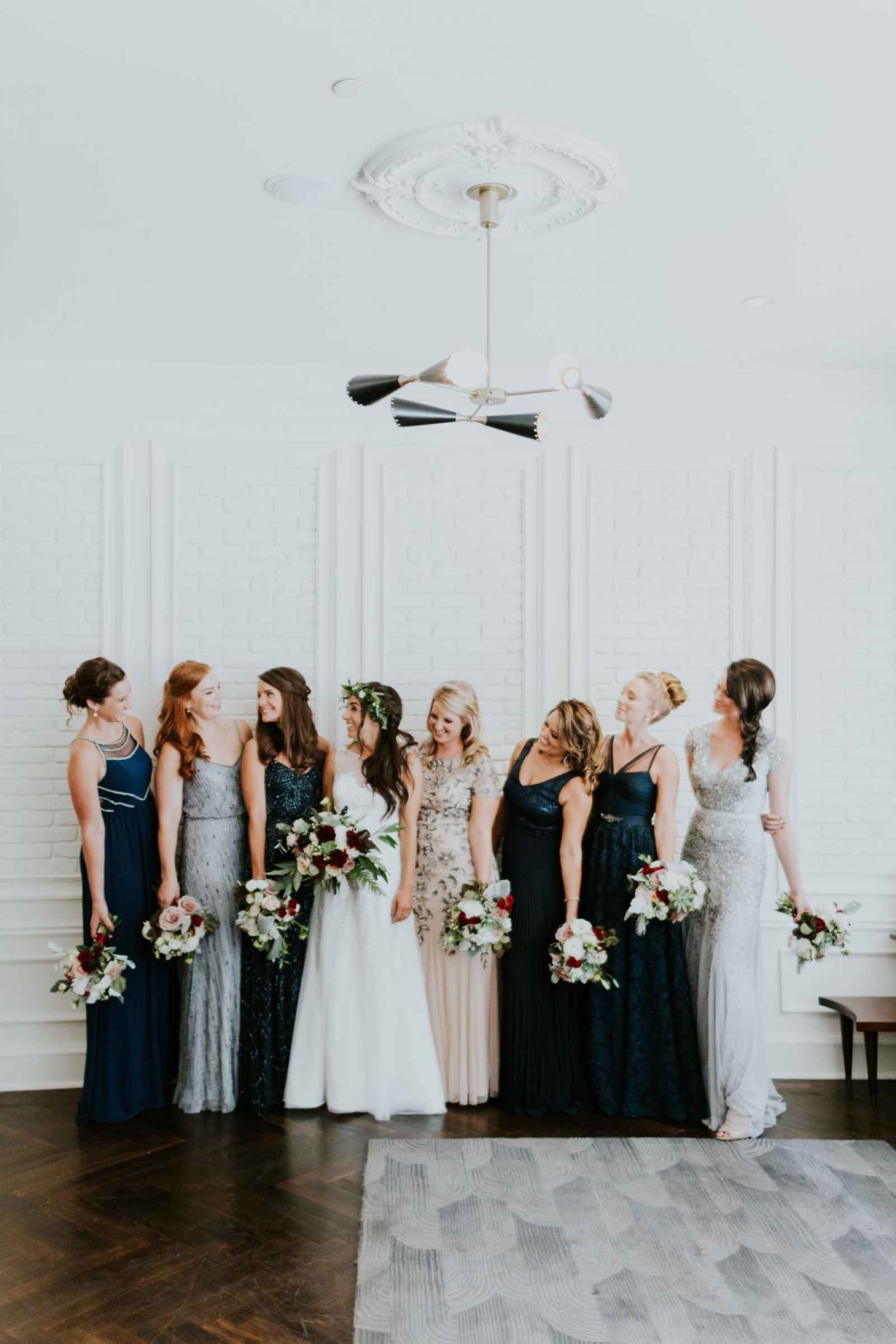 The couple also had some fun additions to their reception including a magician who performed tricks for small groups of guests during the night. Plus, a Which Wich Food Truck was located right outside the front door of the venue for their guests to grab snacks from!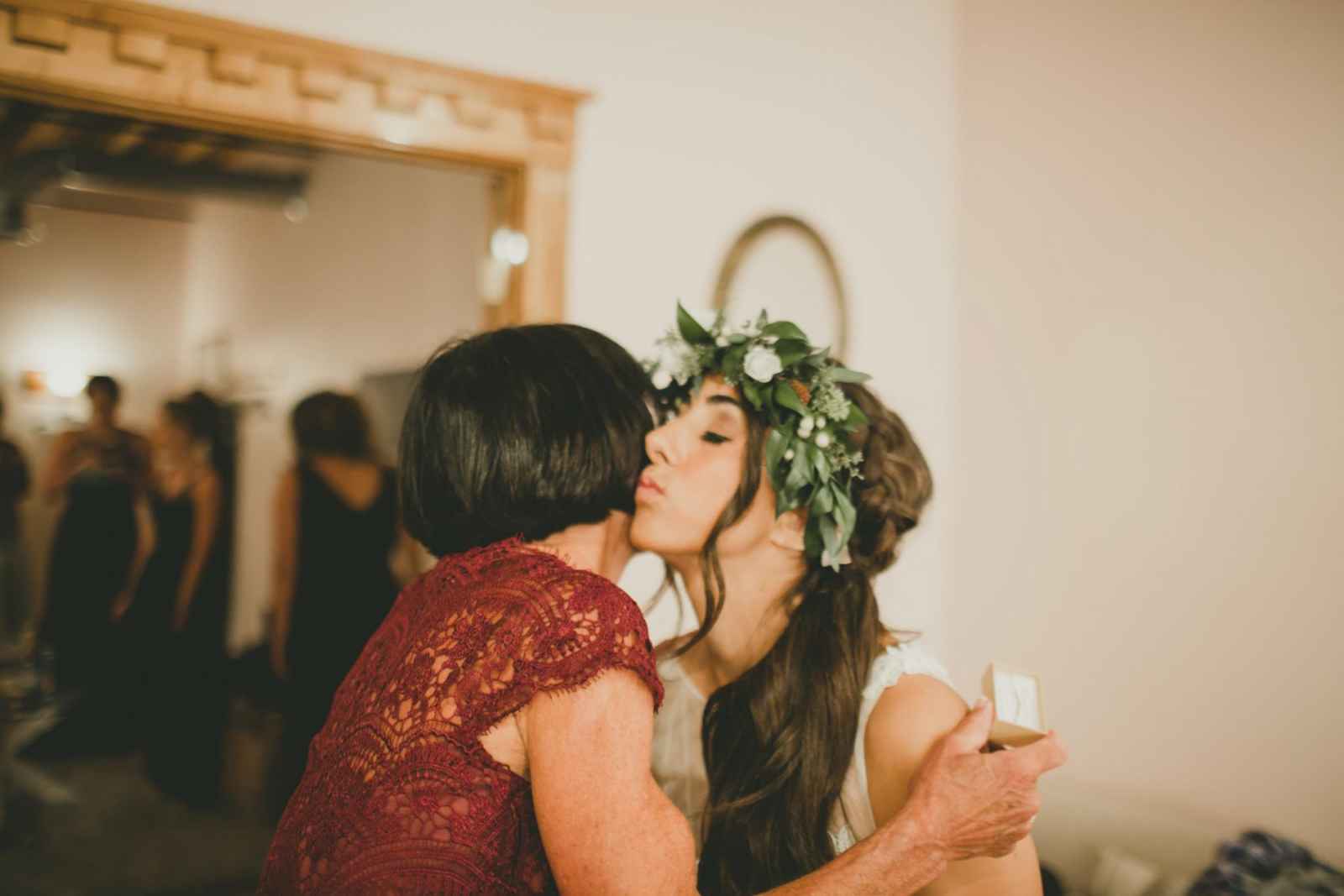 advice from the bride
After planning a successful and gorgeous wedding, Lindsay has this advice: "Choose your venue first, as you will come up with a lot more ideas, and your decor can change or evolve based on your space. It's much more common nowadays to have a wedding on a Friday or even Sunday. A lot more vendors become available and even give mass discounts to fill those days that may not be booked. Love a space or have your heart set on that one photographer, but they're booked on your date? Look at the Friday or Sunday of the same weekend! You may be surprised. Having your wedding on a Friday also gives you the opportunity to spend time with your family and friends in a more casual setting for the remainder of the weekend, and gives your guests a stress free commute home."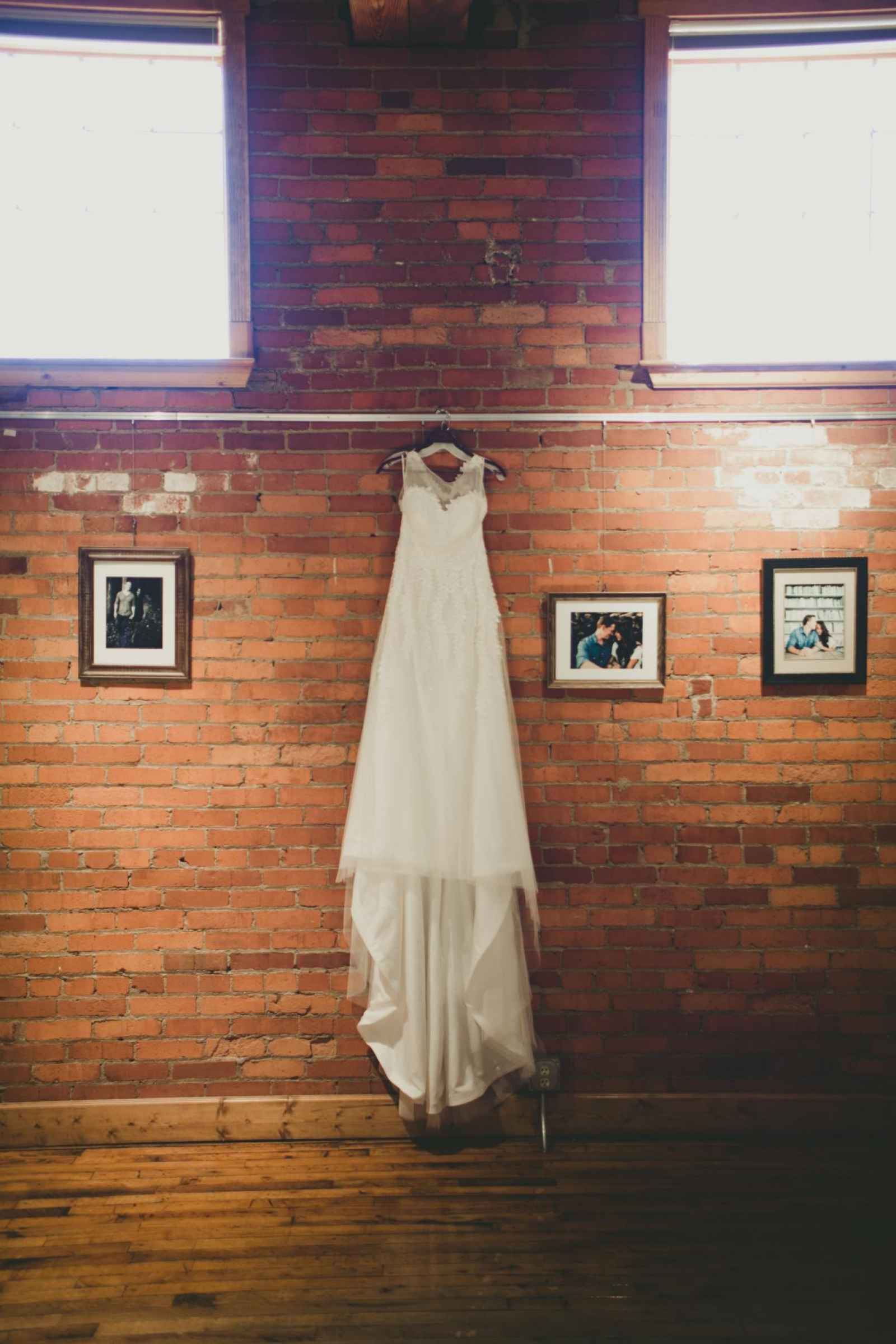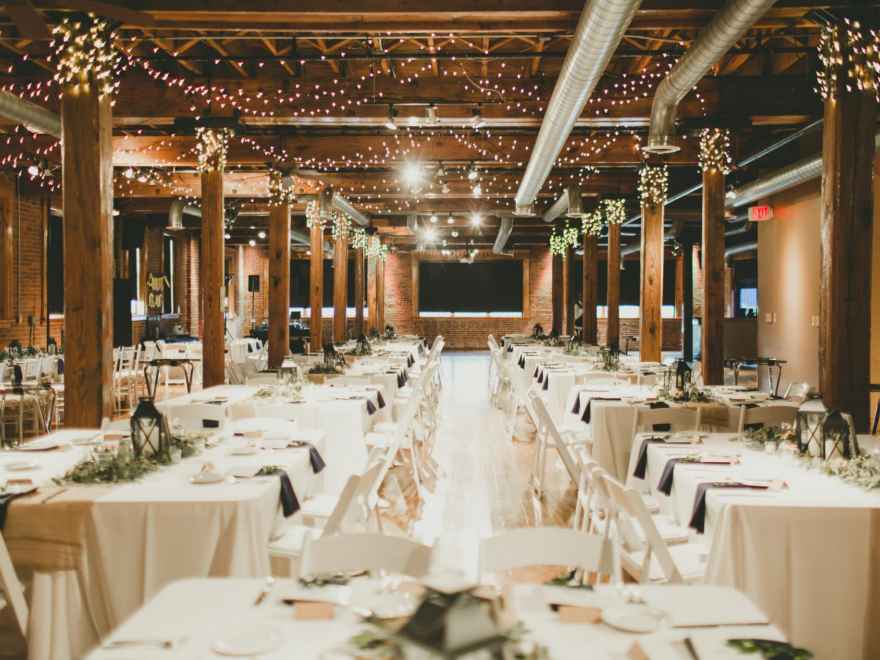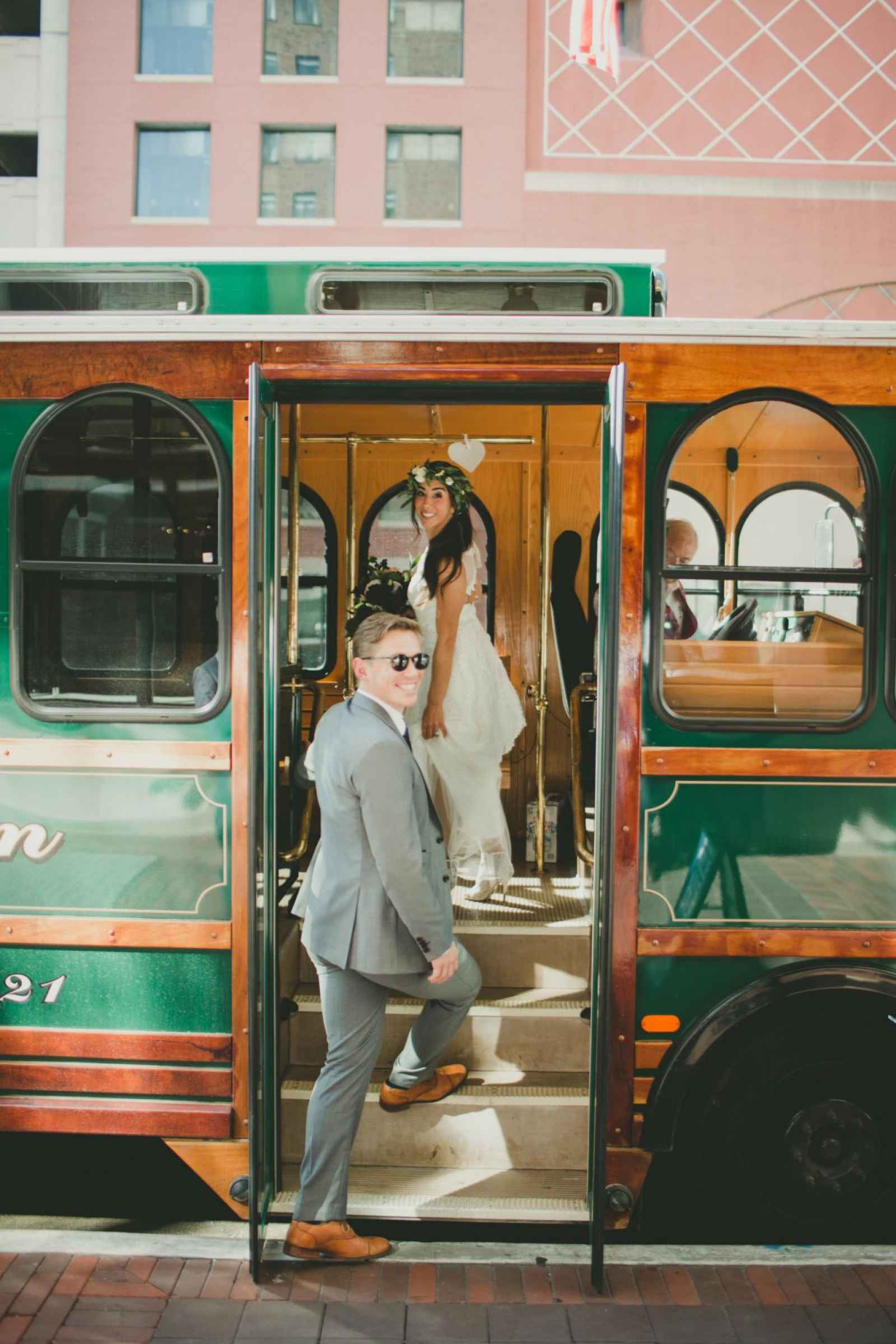 What We Love
Lindsay also used WeddingDay while planning. She says she found a few great blogs by Something Blue Stylists in coordination with WeddingDay. From there, she says, "I started searching for more Wedding Day Magazine blog posts and columns, and have been an avid follower ever since. Even though our wedding is now over, I still enjoy seeing other couple's wedding day experiences."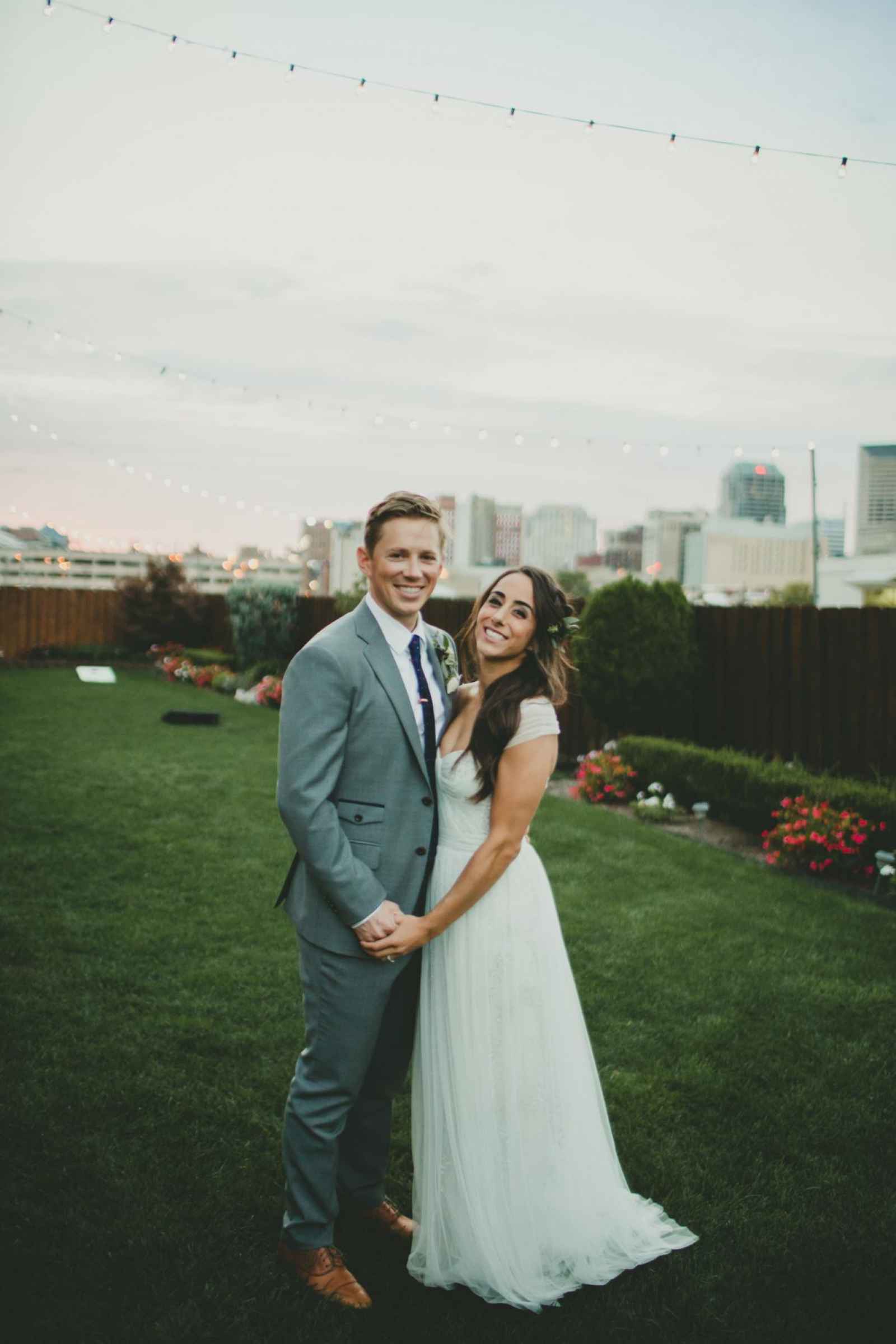 Kevin + Lindsay from Dylan McSweeney on Vimeo.
are you a bride-to-be?
Obsess and plan with us on weddingday-online.com. Sign up here.

are you a wedding extraordinaire?
Join WeddingDay Magazine in inspiring brides by partnering with us! See how here.