Hannah and Zach first met during college, but it was not until the end of senior year when they started dating. After graduation, the two were forced to go separate ways and date long distance while Zach worked on his Master's program and Hannah started her career. Then, while Hannah was obsessing over studying for the Certified Public Accountant exam—Zach was planning an epic proposal. He took Hannah to the gardens at Butler University, where he placed a line of signs with dates on them that were significant to the couple—like their first date. Hannah says, "As we got to the end of the signs, we reached a gazebo where the last sign read: She said yes! Next thing I knew, Zach was on one knee and one of our favorite songs by Ben Rector was playing in the background." Needless to say, it was the perfect proposal that had all the little elements to show Hannah how special she was!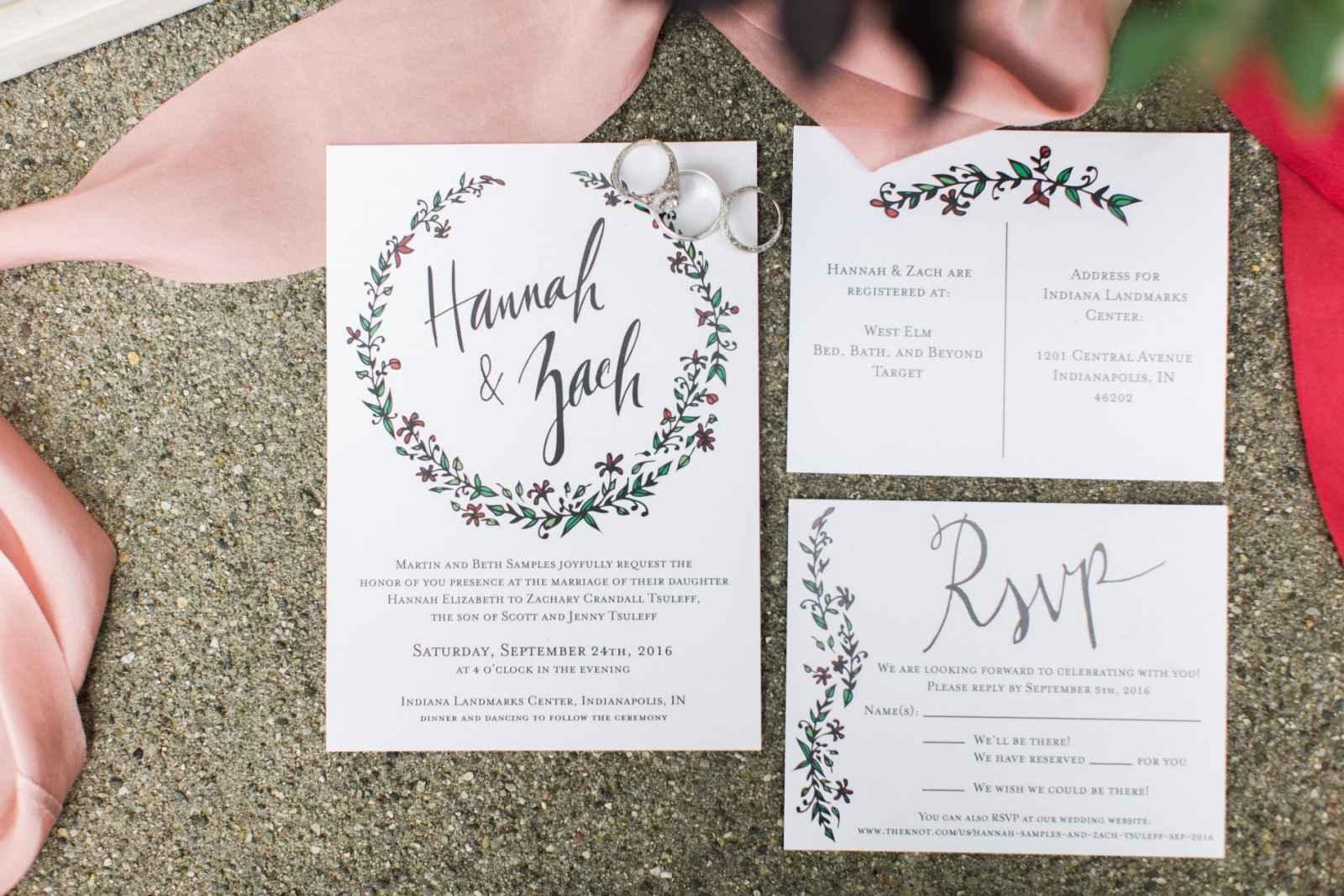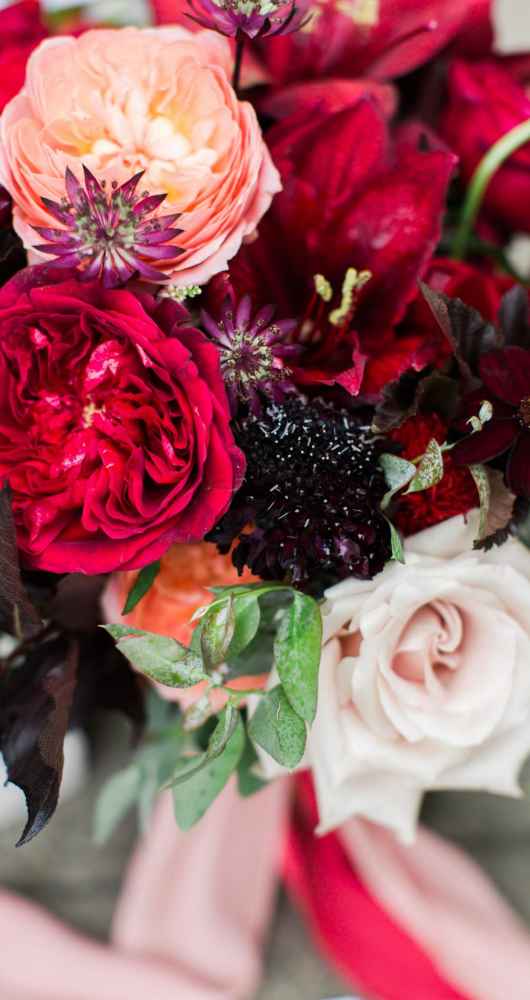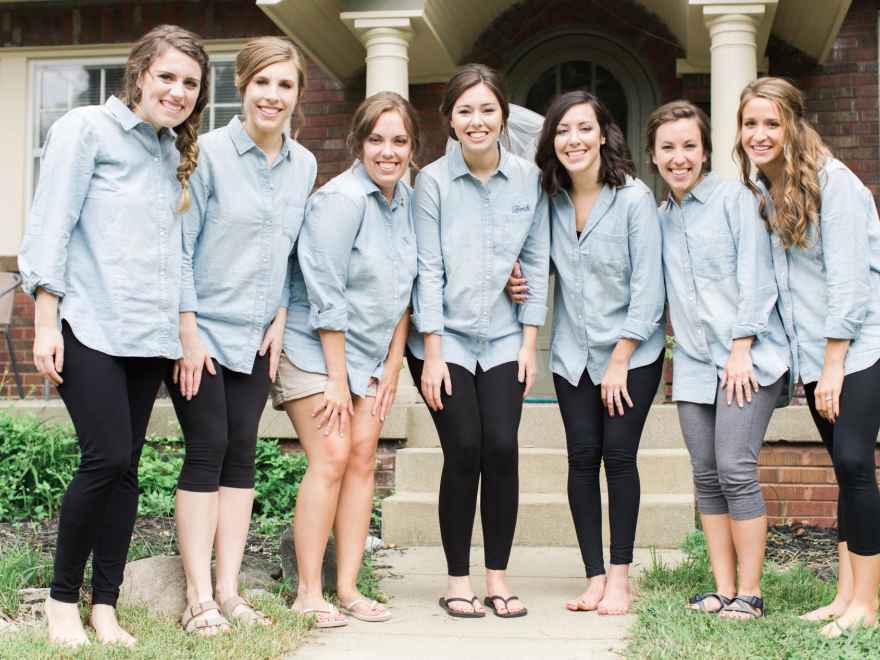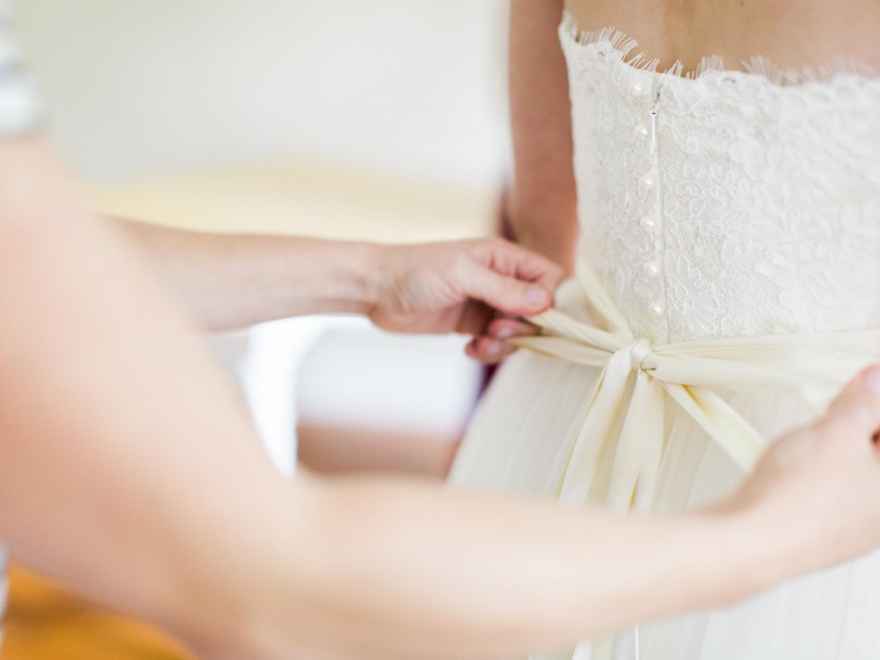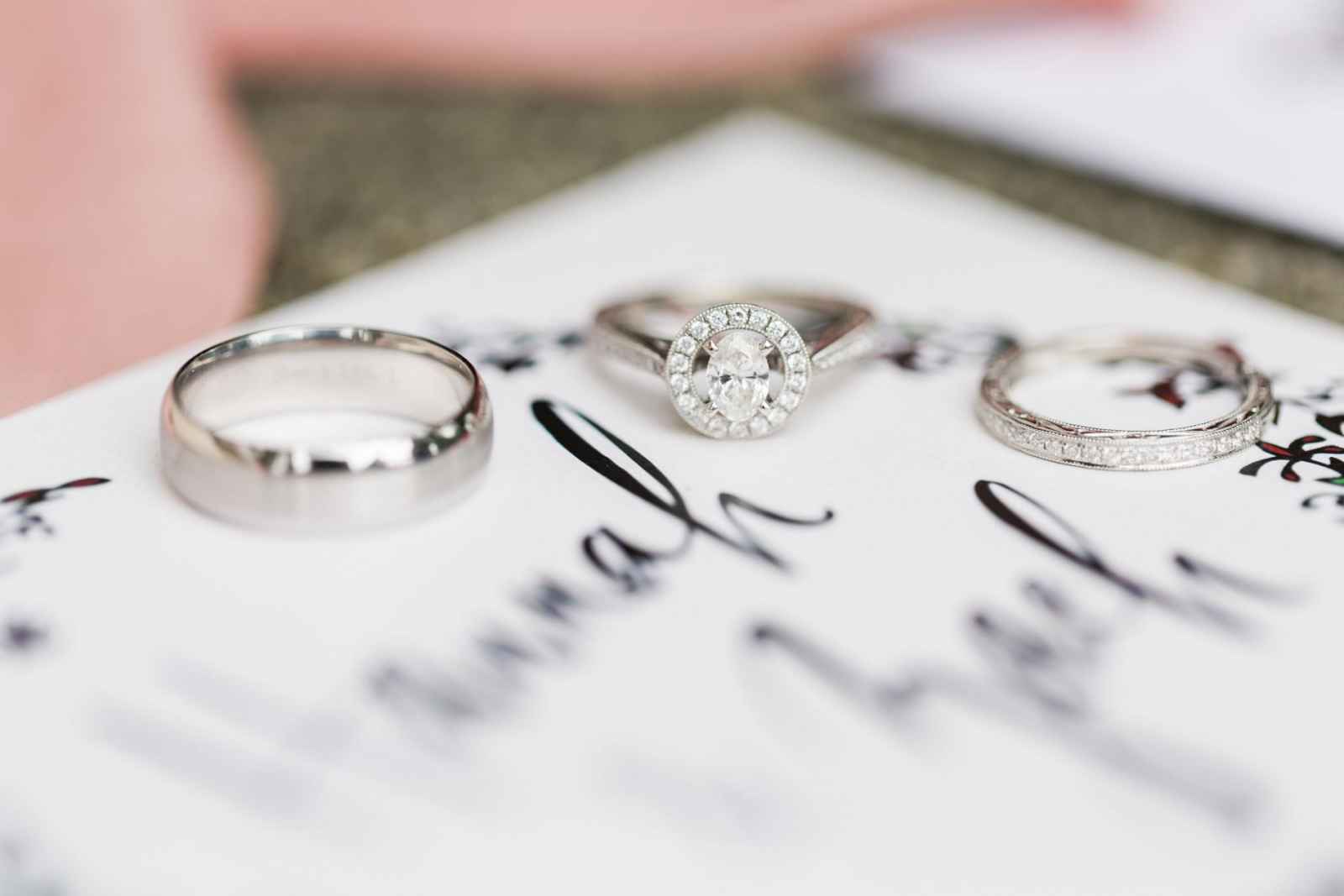 Hannah held off on the planning for a little while, but then buckled down and booked her venue before doing anything else. Hannah and Zach had toured Indiana Landmarks while dating (you know...just in case) and knew it was the perfect place to get married. With the venue settled on, they tackled the rest. Hannah used Instagram to find her photographer and florist.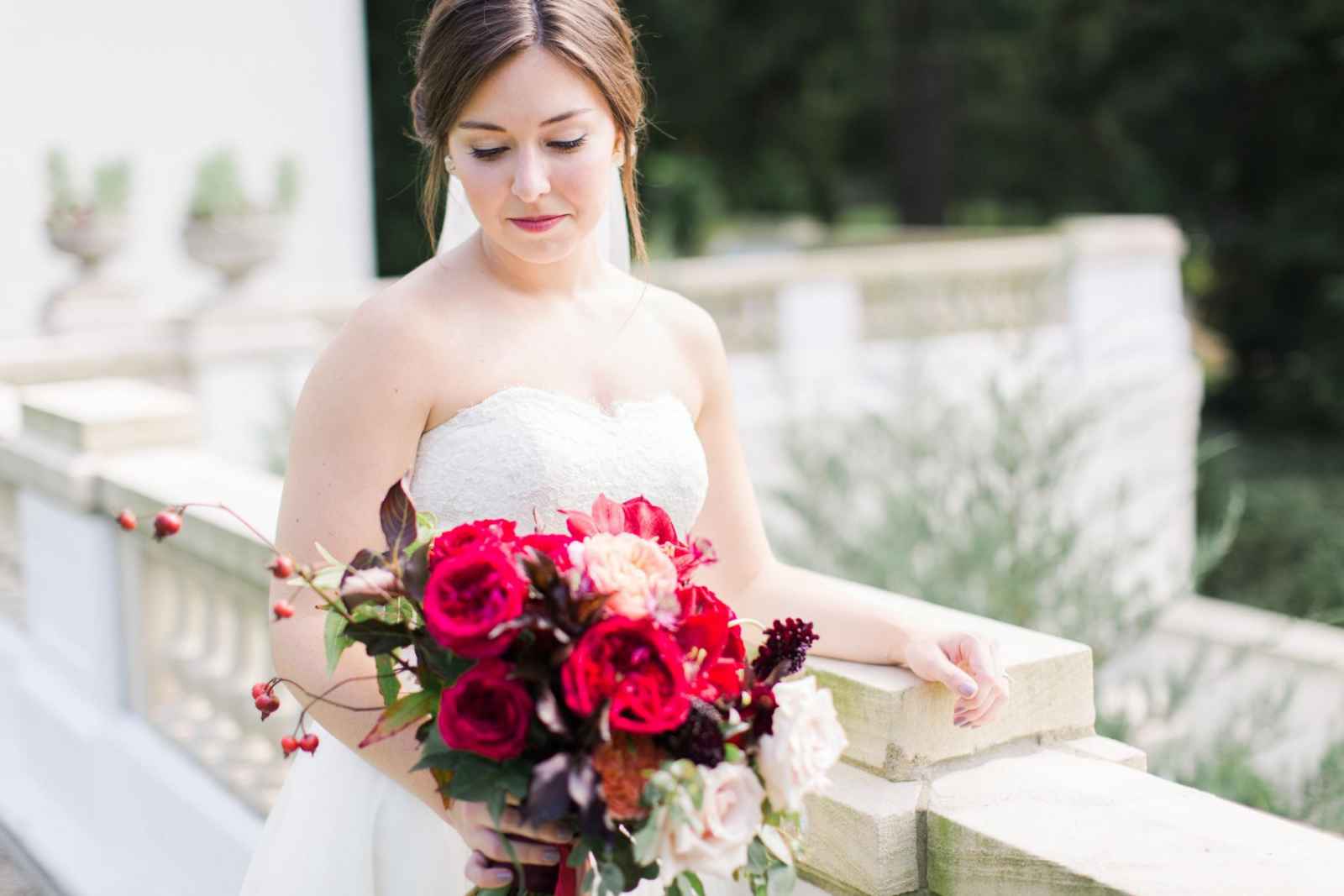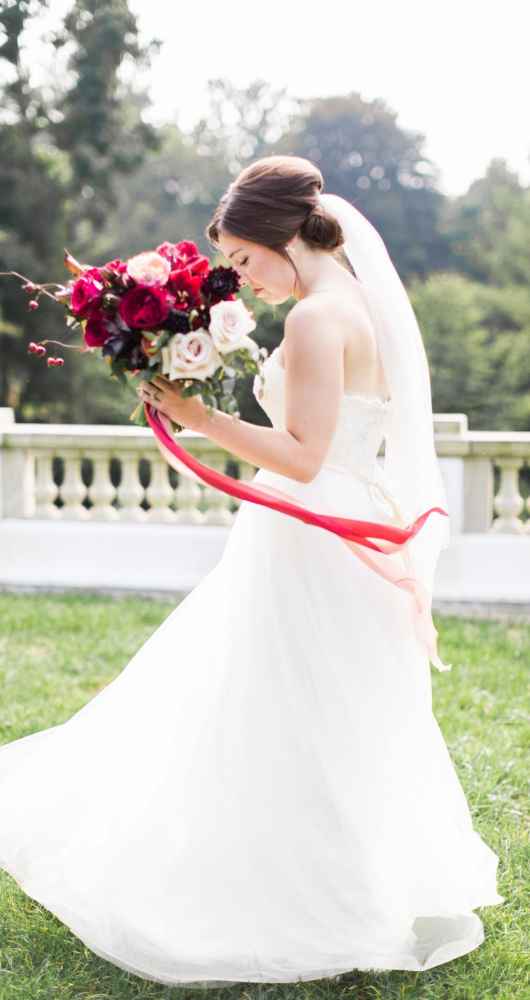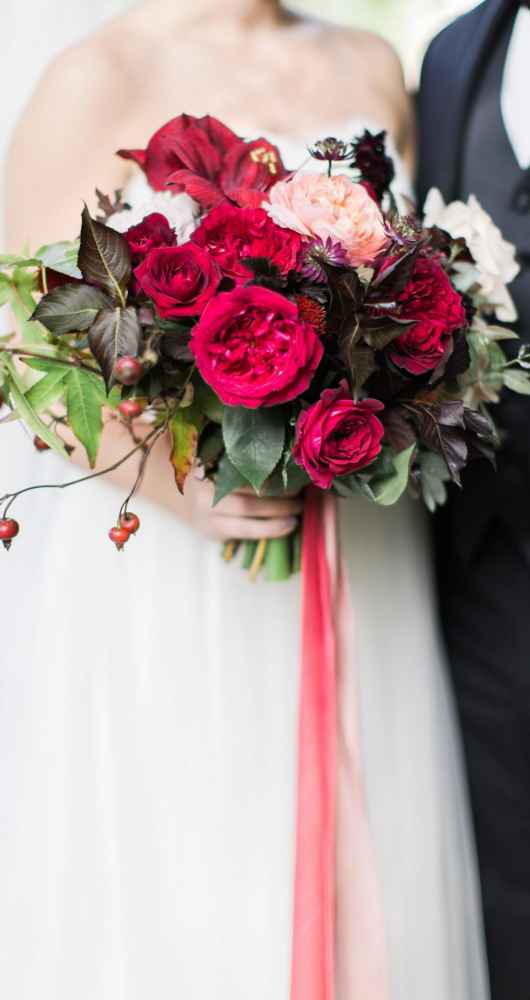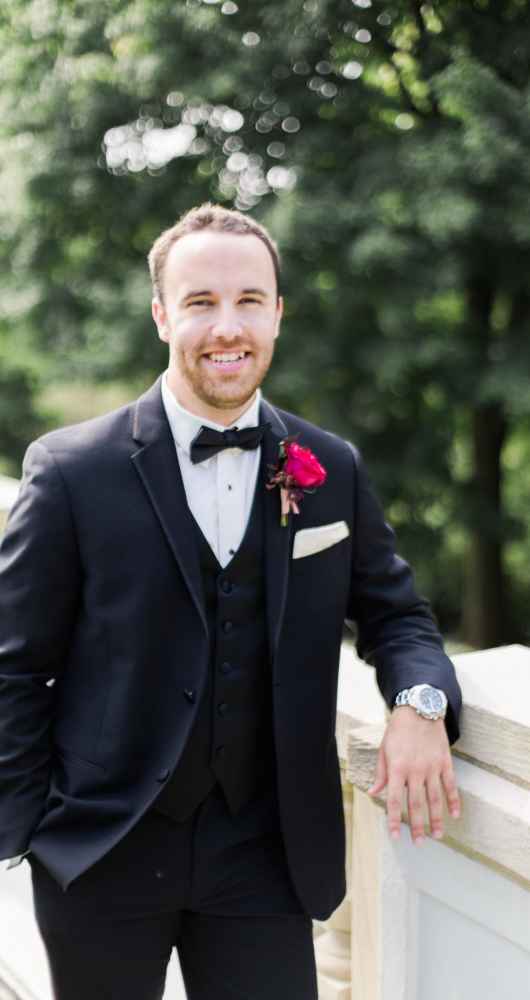 When Hannah went to visit her sister in Nashville over Labor Day Weekend, she found her perfect dress at Olia Zavozina. Hannah told her consultant that she wanted something strapless and flowy. Moments later, she was in her dream dress with a tied jeweled belt added on. She knew she had found the one.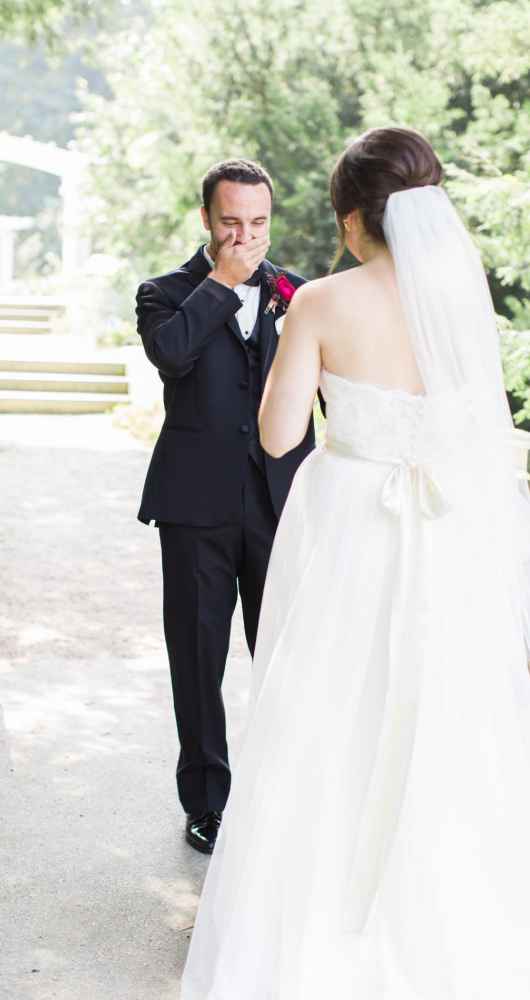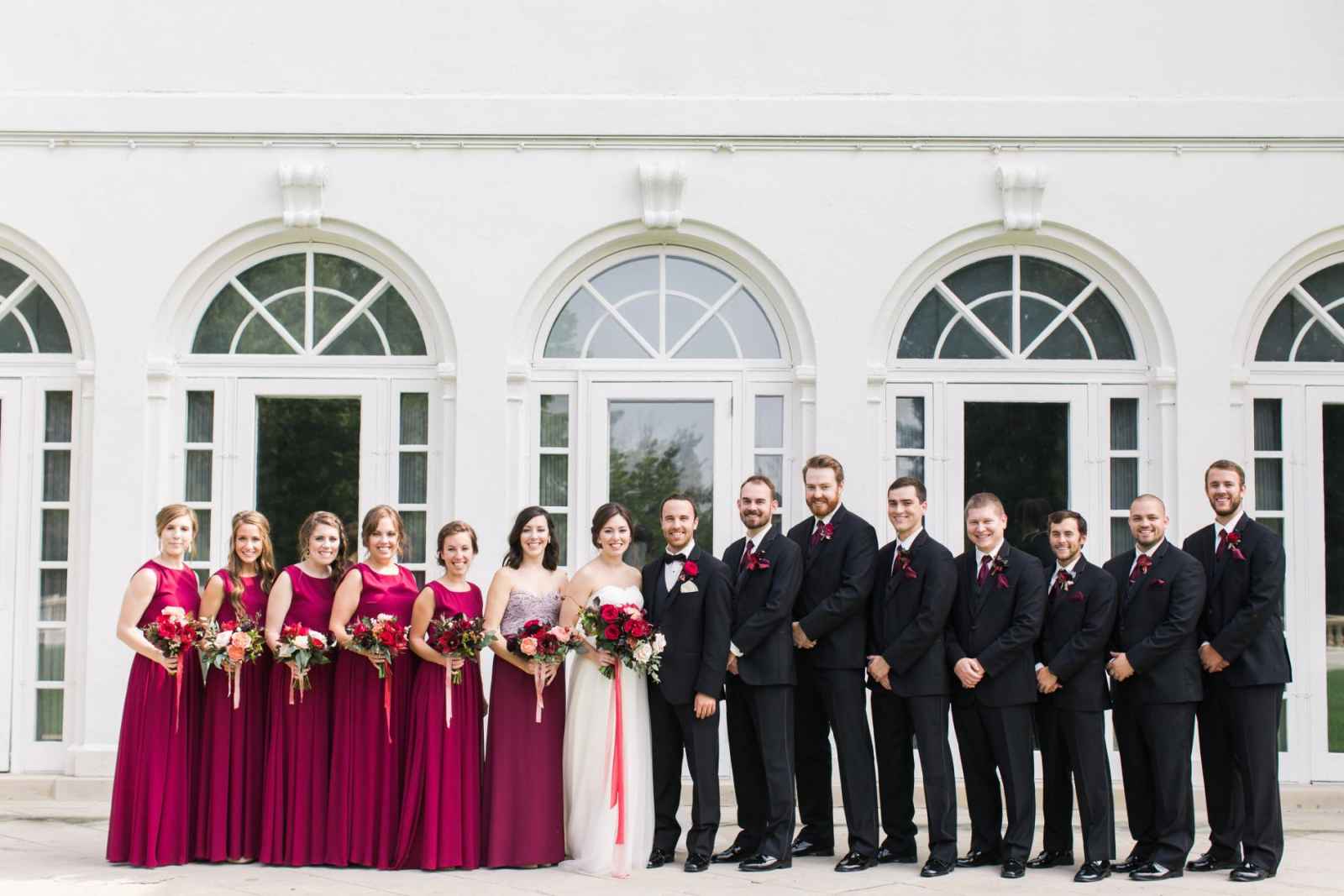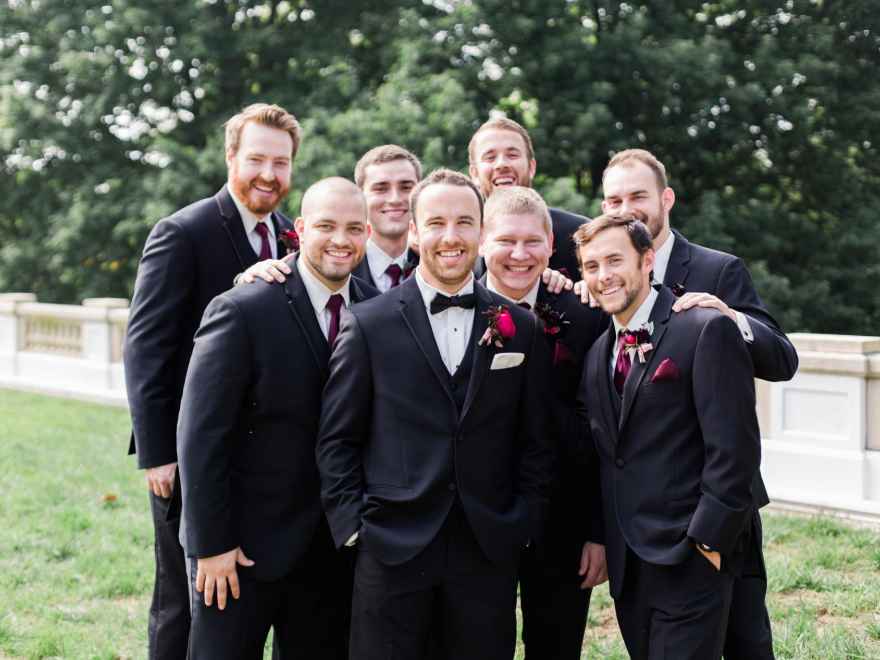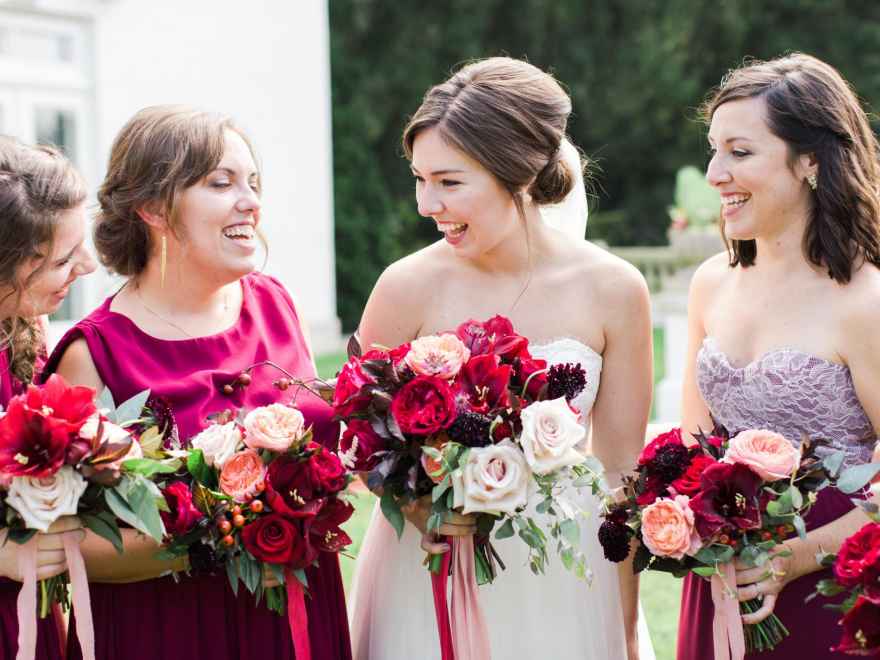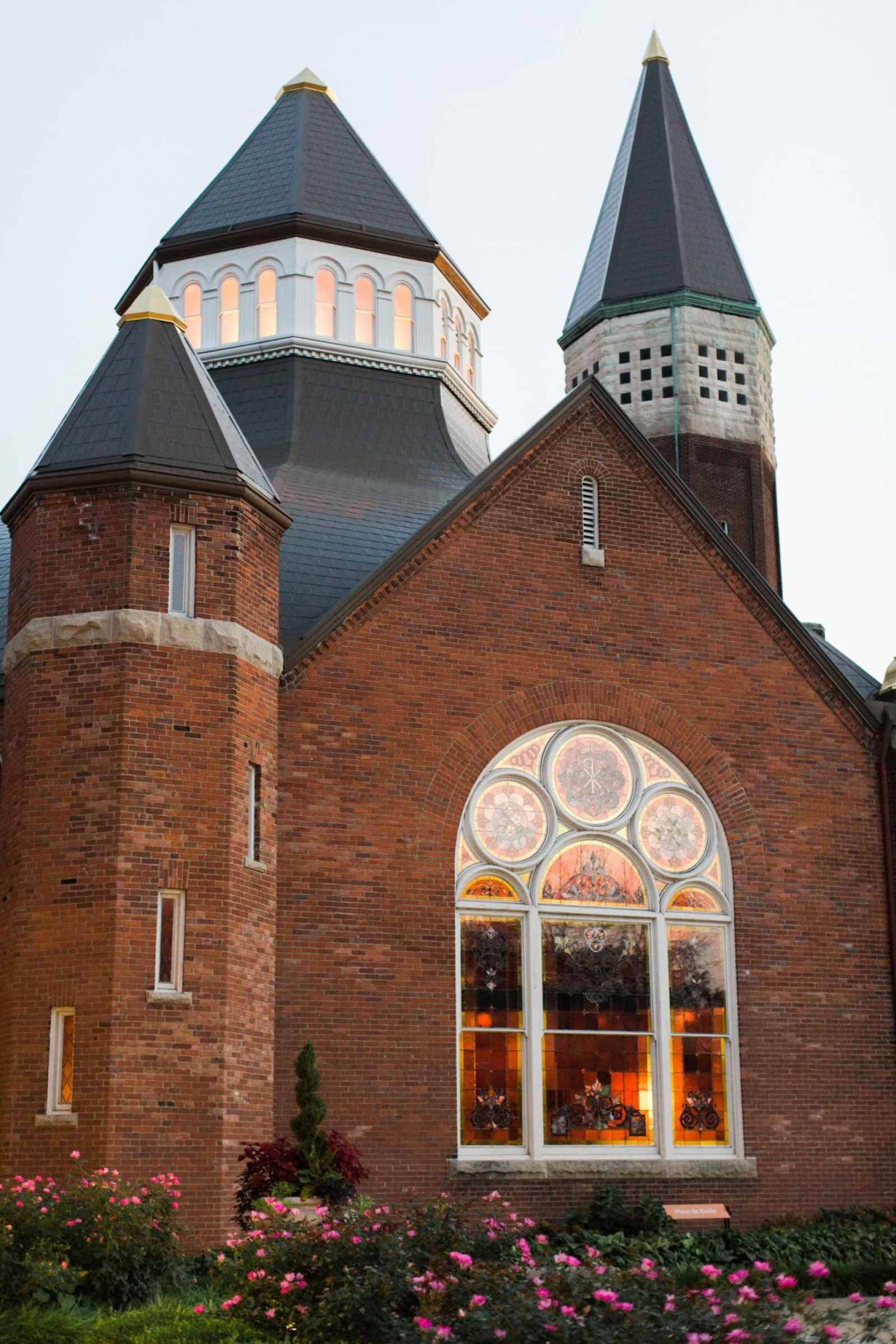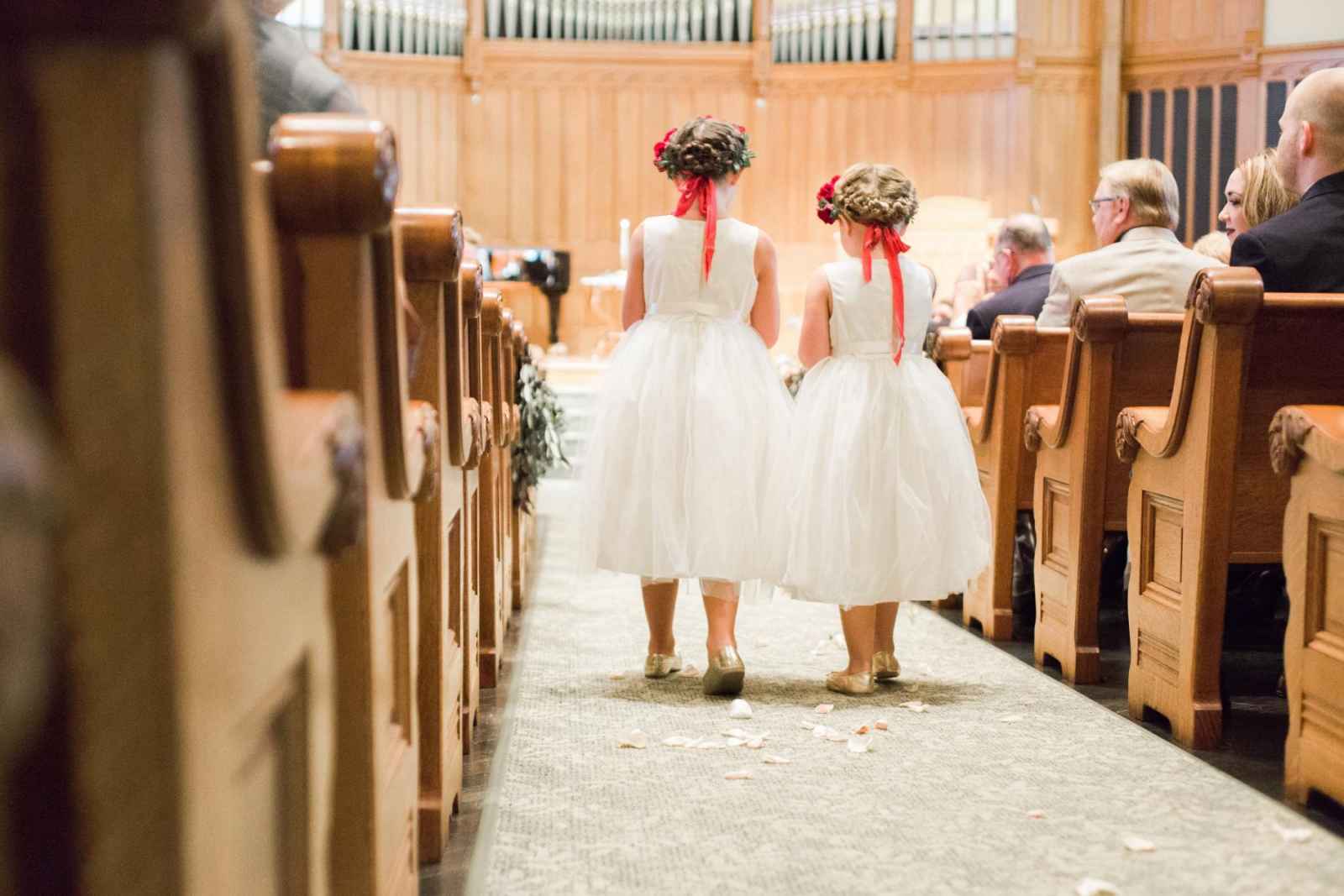 Hannah had her heart set on a fall wedding. She started collecting Instagram pictures and pinning wedding photos that were fall-inspired. Hannah also got some help from her photographer, Emily of Ivan & Louise. She says, "My photographer was also an amazing resource. She provided the timeline for the day, as well as a template for family pictures that I wanted done, etc."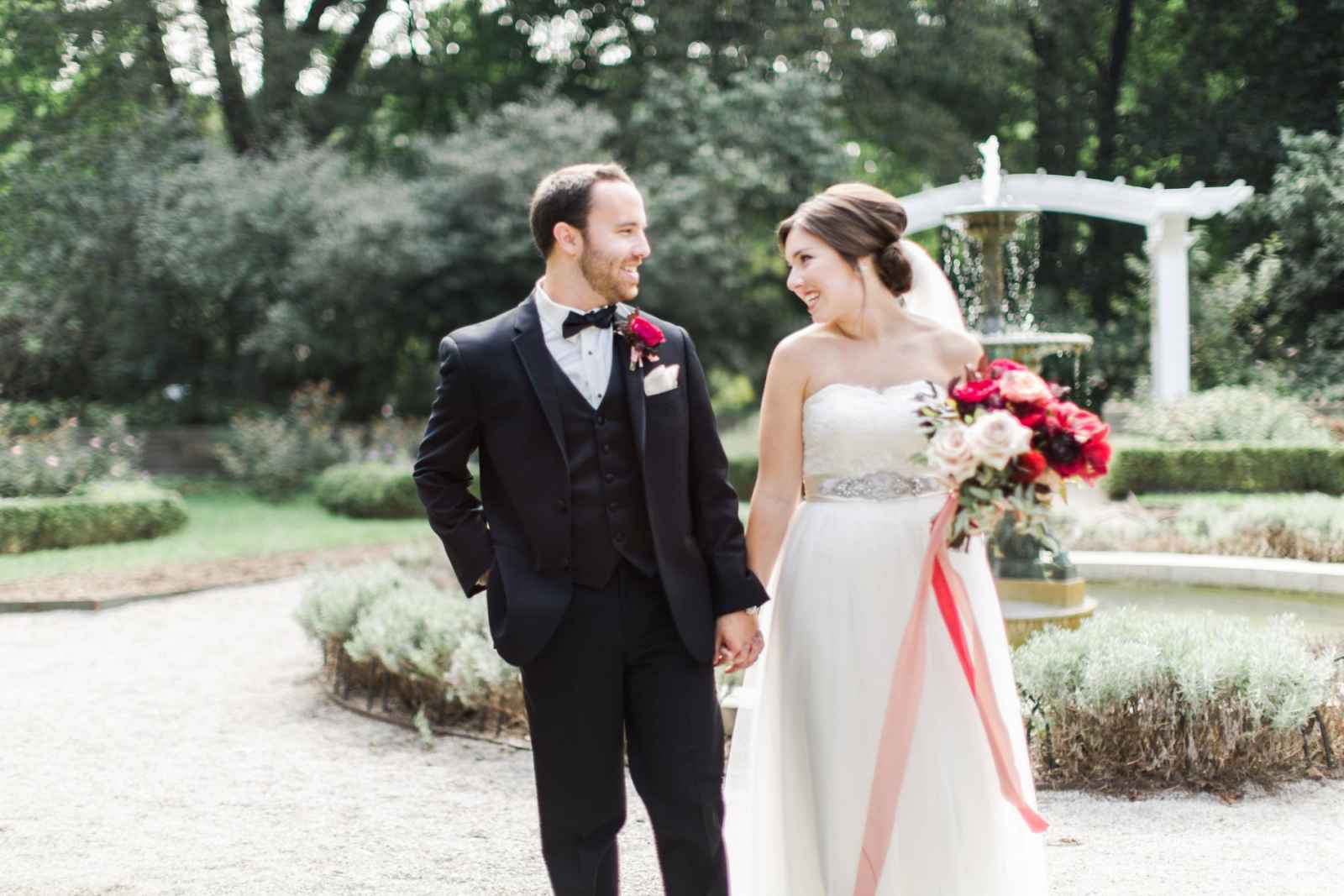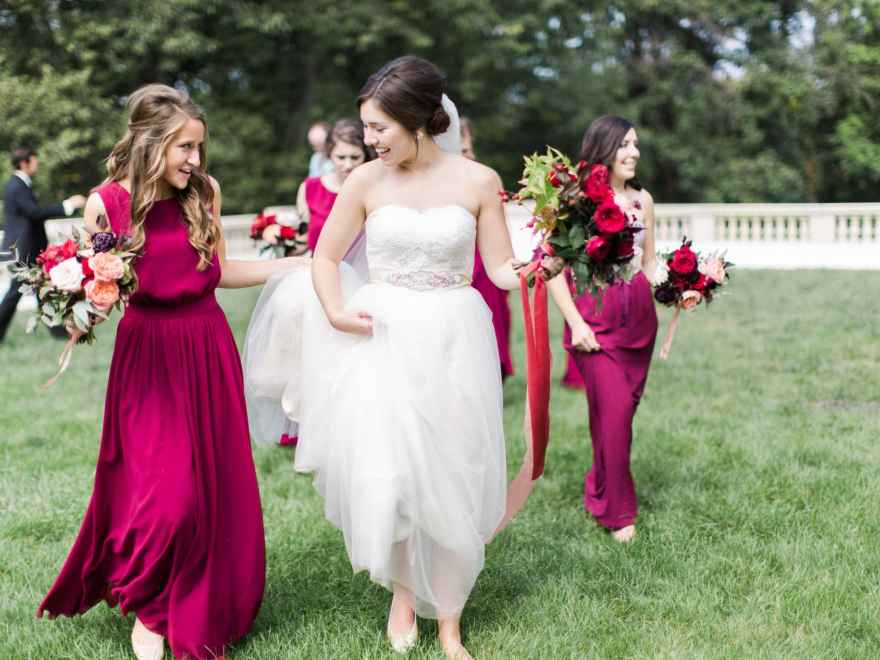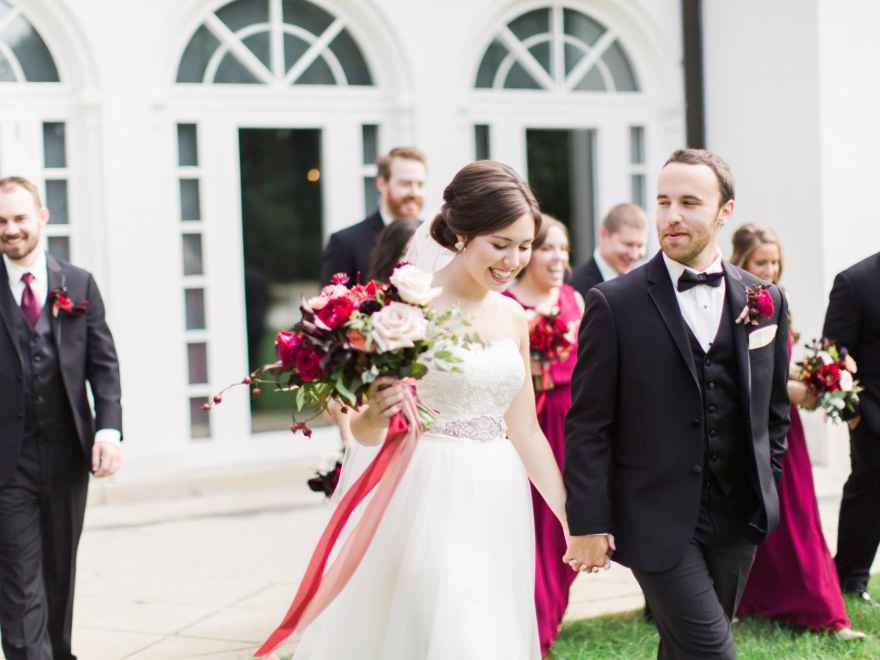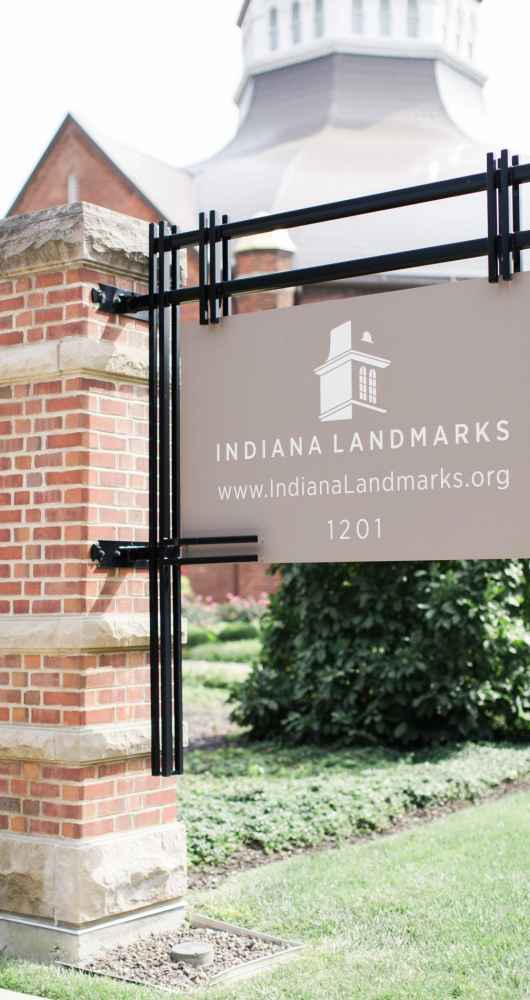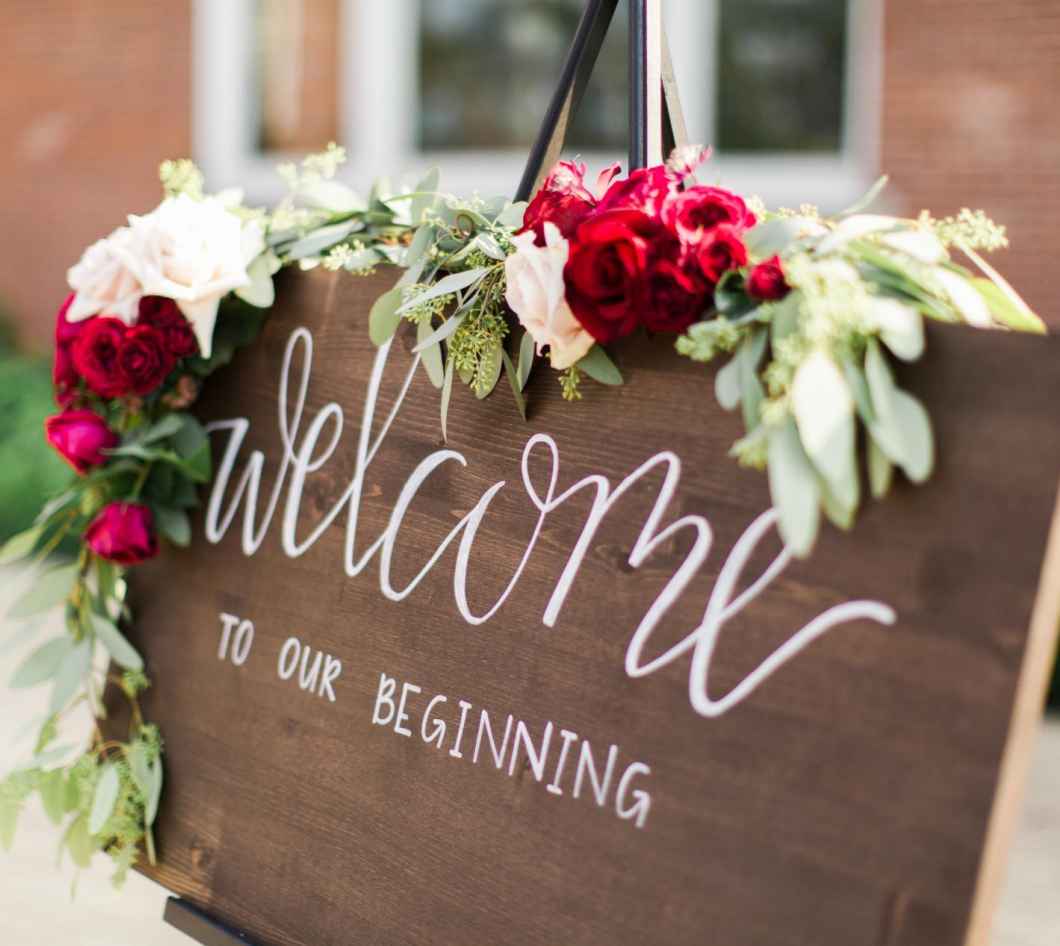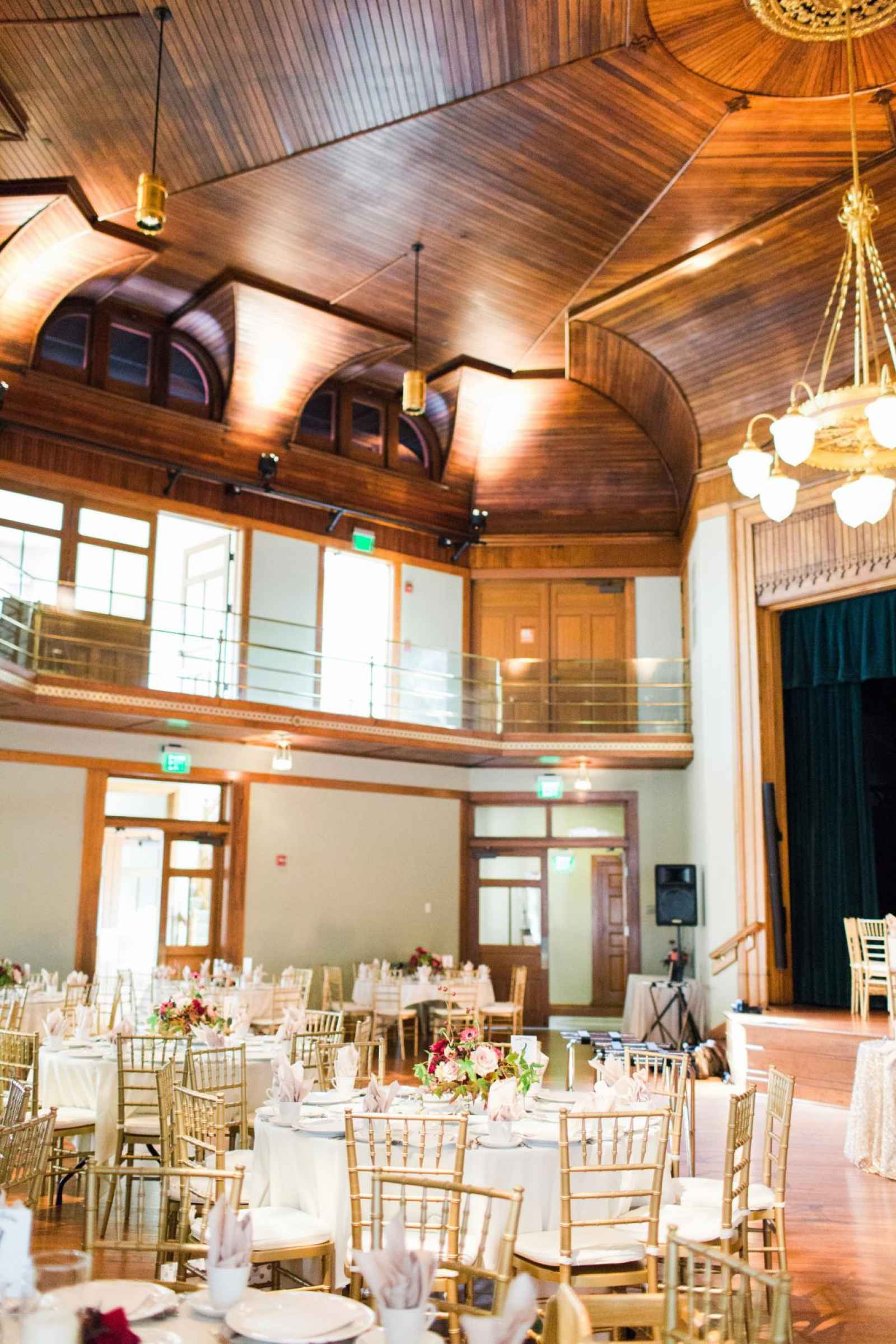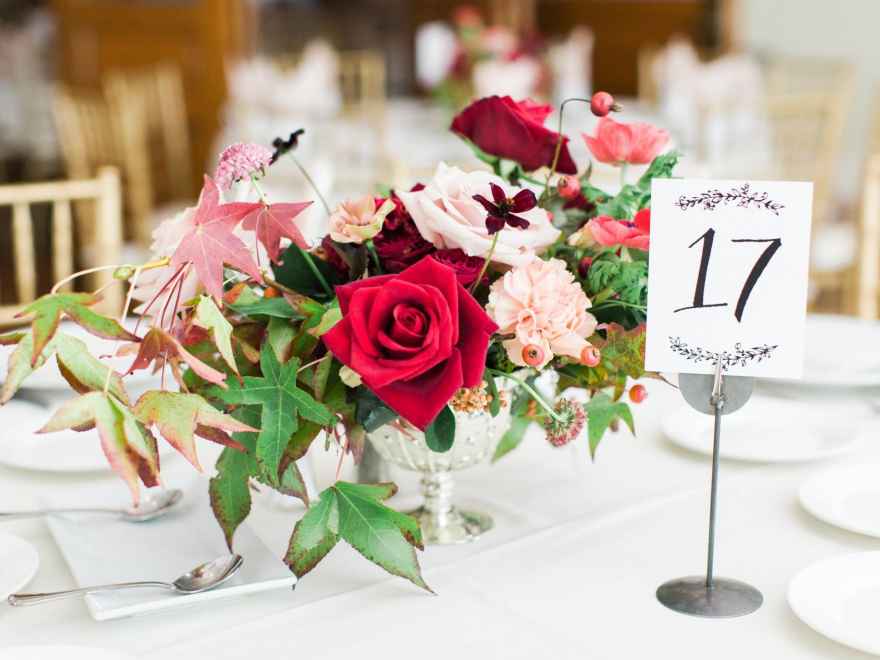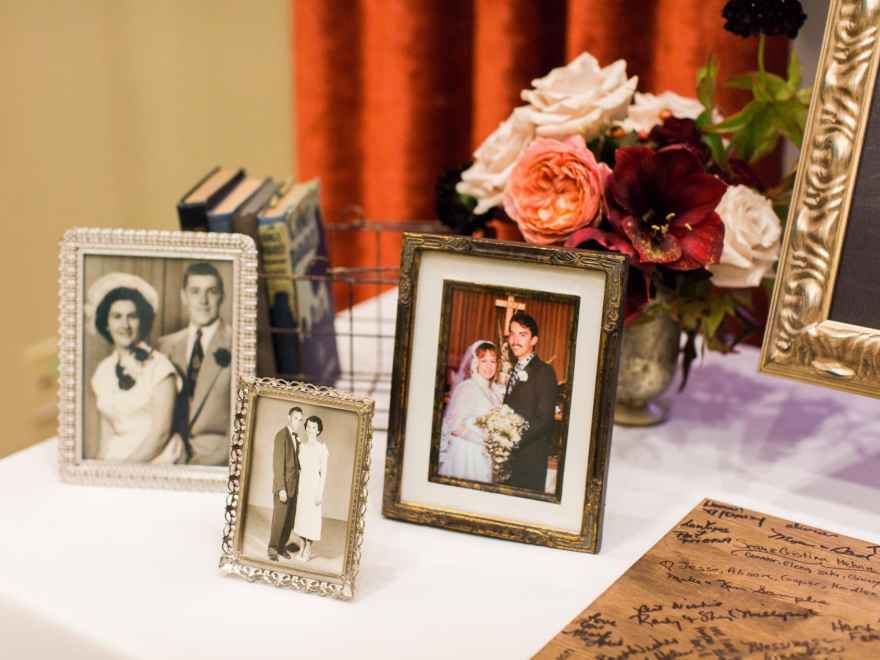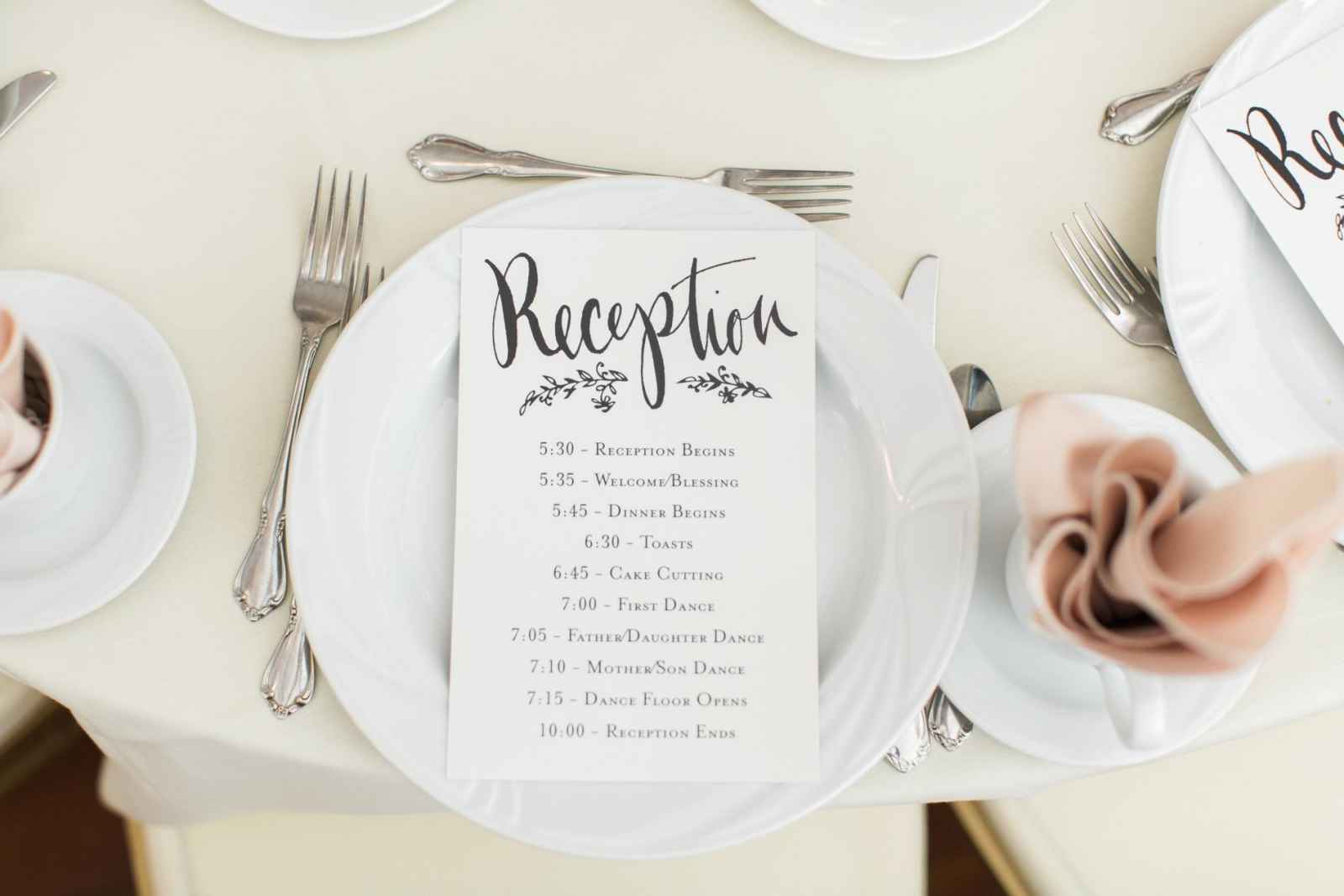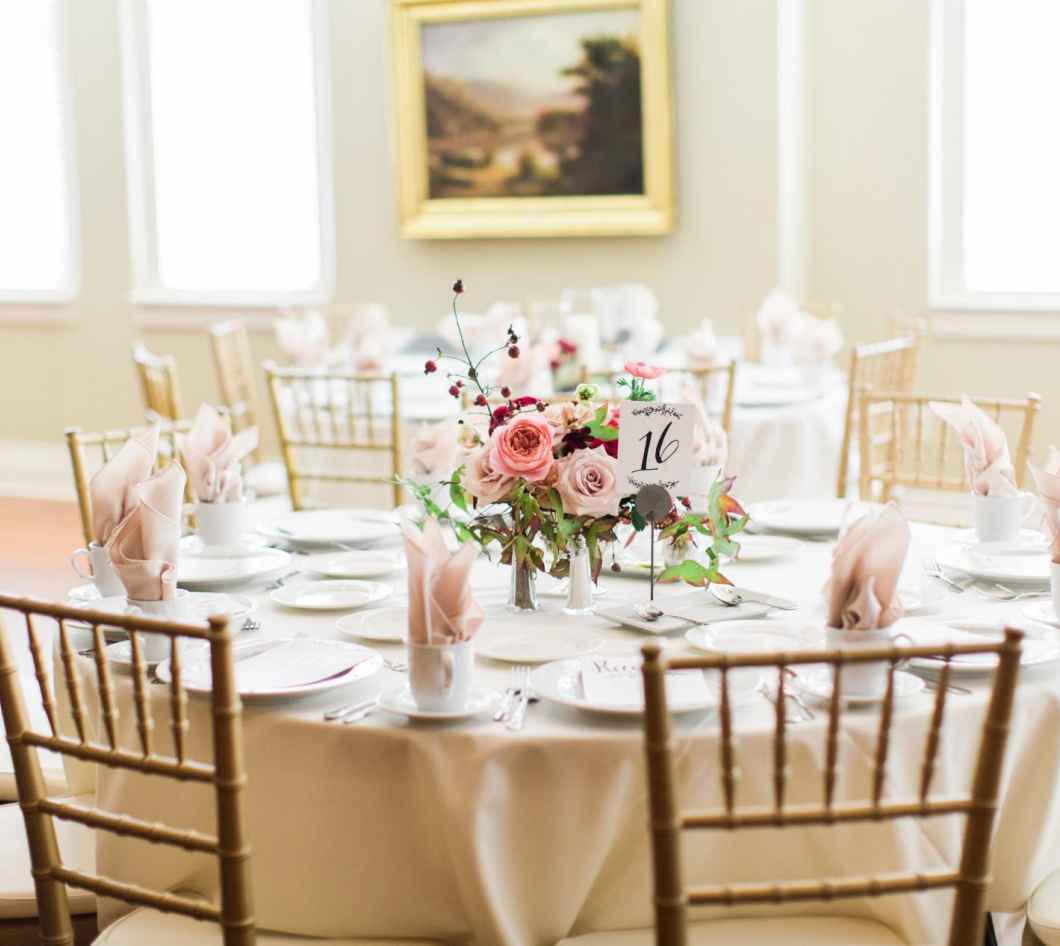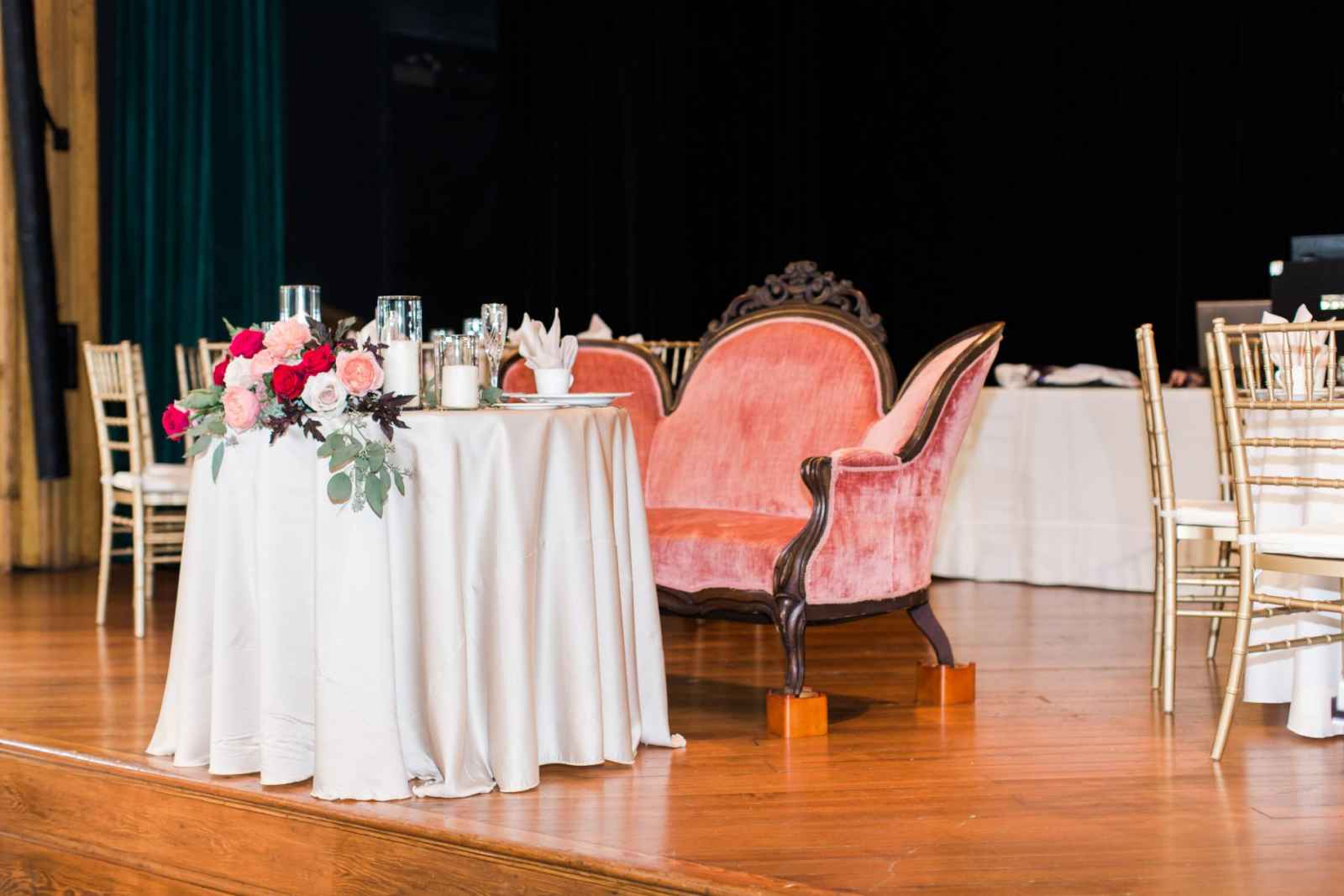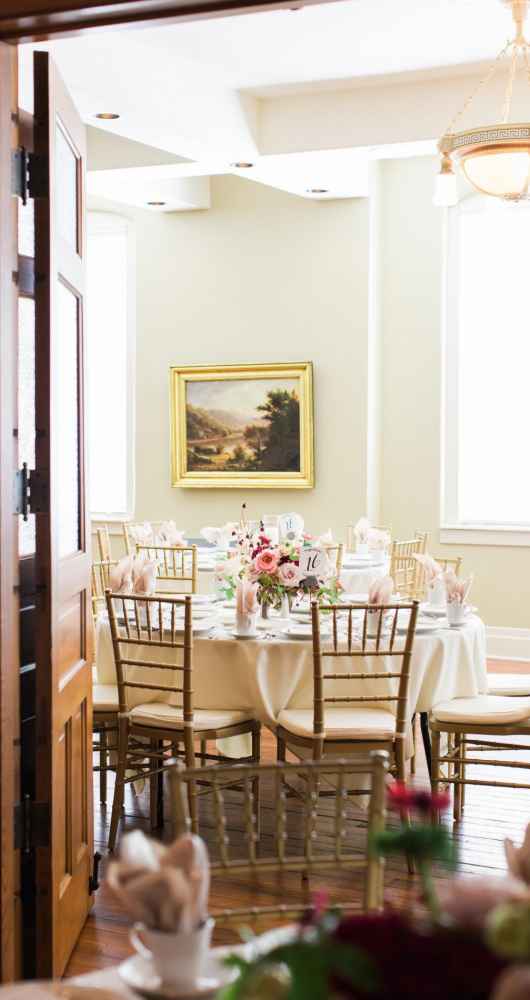 What we love
Hannah and Zach stuck to their fall theme and went all out with it! They embraced the essence of fall and Hannah told everyone she wanted her wedding to be filled with the colors of an apple orchard with warm, charming tones. This fall feel was embraced by Hannah's florist who filled her bouquet with burgundy and plum dahlias, red garden roses, chocolate geranium, raspberry branches, and the herbs mint and thyme.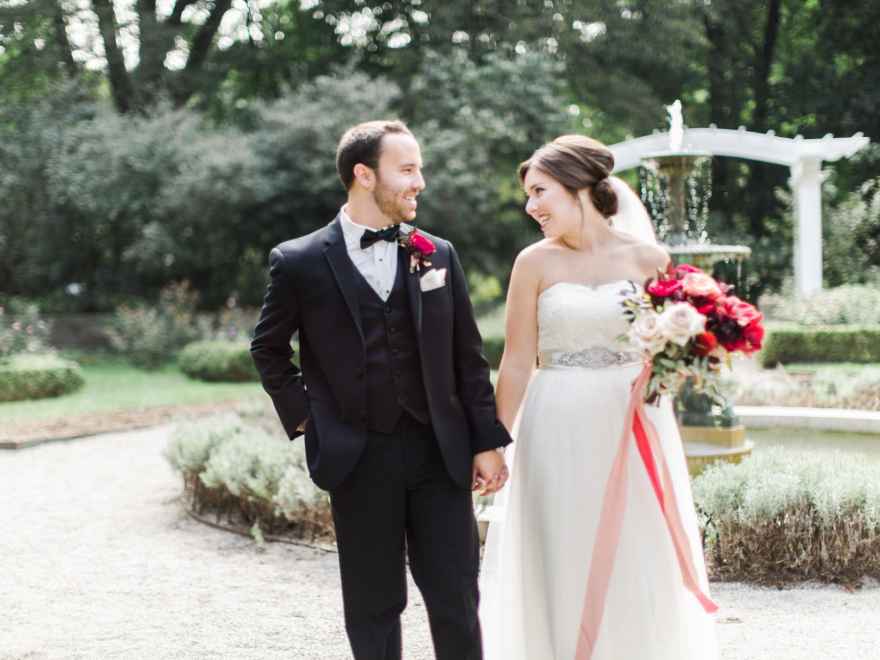 advice from the bride
Hannah's words of advice after a planning a wedding are, "Follow your instinct. It's your day! If you want to serve pizza or wear a pant suit or dance down the aisle, do it!" Every couple should focus on what they want for their wedding day. It is the only way to ensure that this day is truly yours.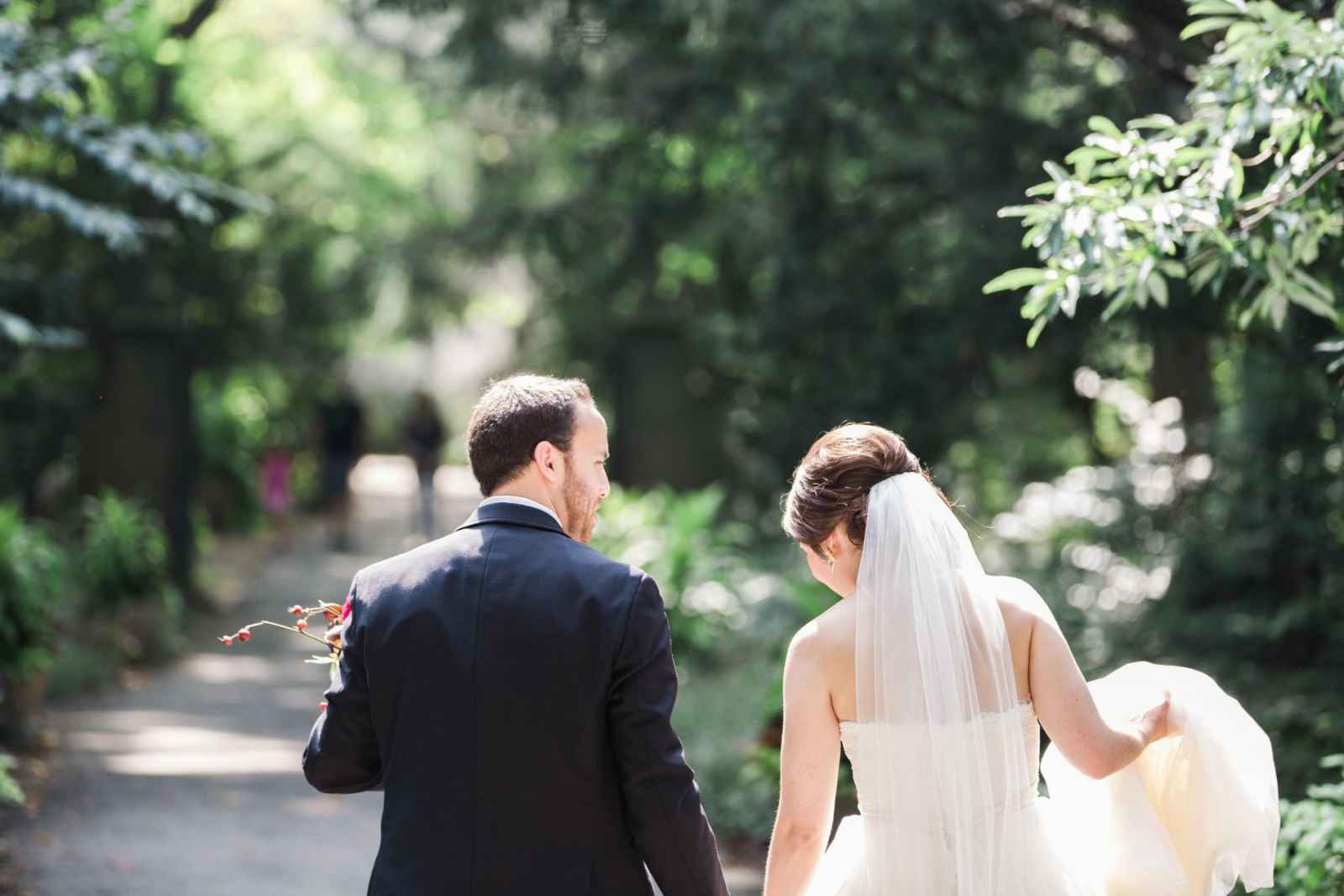 are you a bride-to-be?
We'd love to plan with you on weddingday-online.com. Let's get started!
 
are you a wedding extraordinaire?
Join WeddingDay Magazine in inspiring brides by partnering with us! See how here.