With the holidays just around the corner and 2017 coming to a close, it's the perfect time to reflect on the great trends of 2017 while getting excited about what we will be seeing in 2018!
And when it comes to wedding rental trends, there's no greater source of inspo or expertise than The Rental Company, where they have a mission to make every event amazing. 
 
We connected with The Rental Company's General Manager, Heather Gill Fox, to get all the special details and advice you need to know as we move into an exciting new year of wedding planning!
 
What trends did you love most in 2017?
"We love the current trend of incorporating natural elements like farmhouse tables into a more industrial atmosphere. Venues with exposed brick and metal elements are very popular, and the juxtaposition of that raw, rough atmosphere with elegant, natural pieces is beautiful. Then incorporating refined metal elements like a copper charger helps to draw the entire look together. We think that this is one of those trends that will be around for many years to come in West Michigan!
We also love how people are playing with light more. From translucent sailcloth tents that create an ambient glow beneath the canvas to moody color schemes in linen, we are seeing bolder choices from our couples. They incorporated some more of their personality into their wedding designs."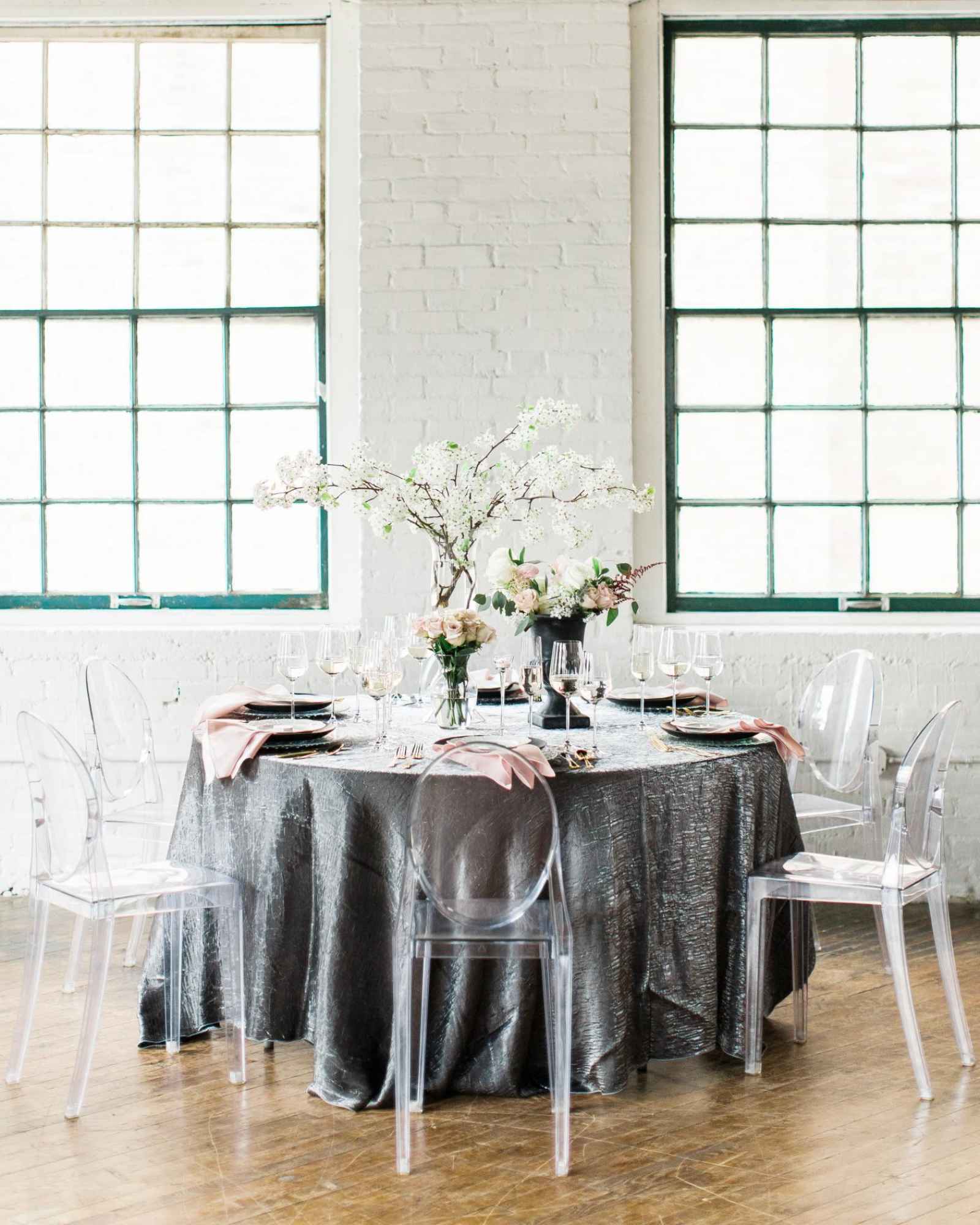 What new trends do you see popping up in 2018?
"Texture is the name of the game for 2018. We've seen this in floral for awhile now—couples are choosing more greenery and garlands to add to their tables. But now we are seeing it become more commonplace in linen choices, too. Basic polyester linen will always be around, but a fun textured linen for tables is growing increasingly popular. Can we talk about how in love we are with velvet linen? It is luxurious, comes in amazing colors, and is oh so soft to touch.
We are also seeing a huge insurgence of acrylic details. From ghost chairs to seating charts, the modern feel of acrylic and the sleek lines it provides is a great choice for couples daring to be a little bolder!"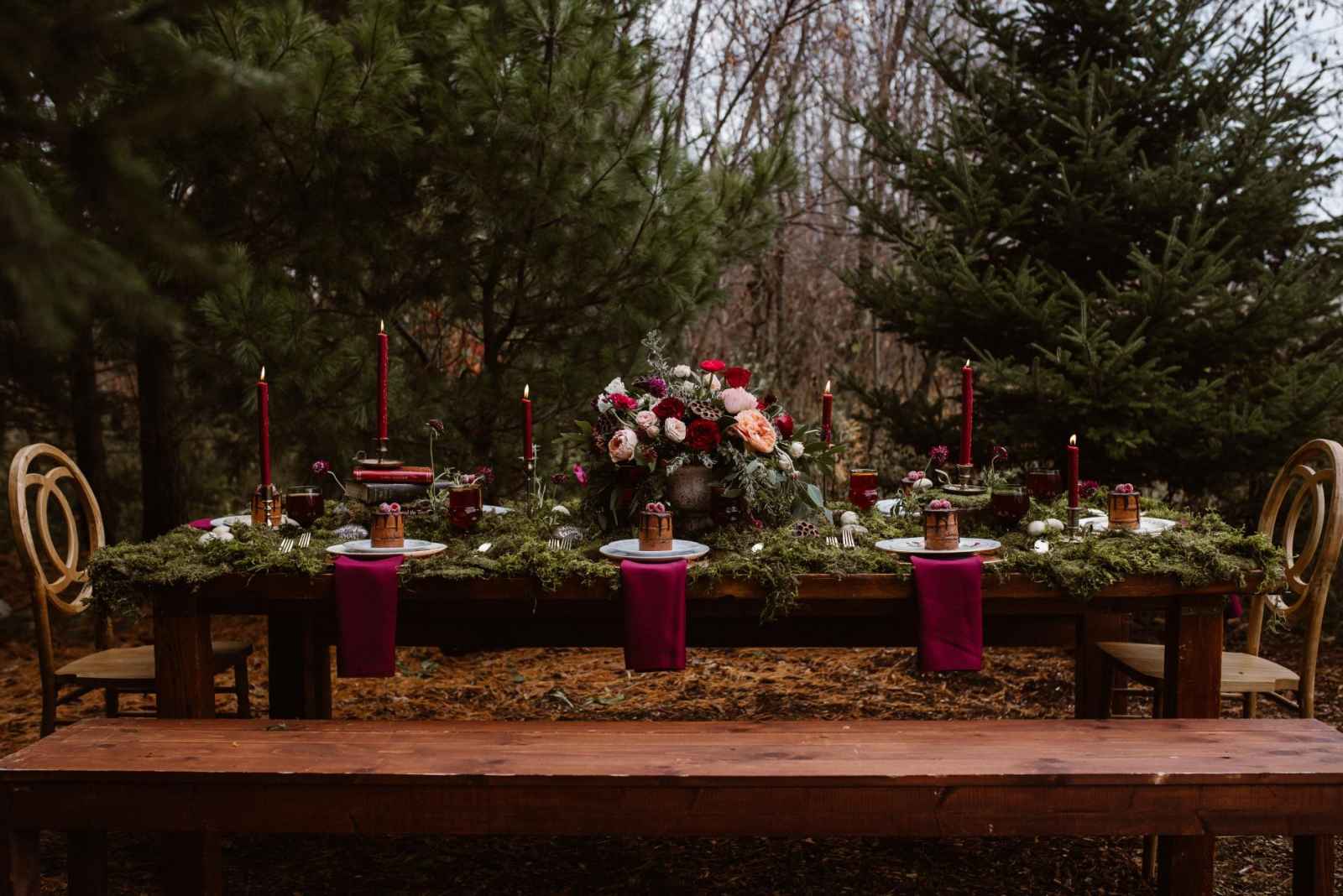 How does The Rental Company stay on top of industry trends?
"We really pride ourselves on offering a wide selection of top-notch rentals for our clients. We do quite a bit of research into trends across the country in many different industries so we have a sense of what is coming to our region next. And we are honored to partner with fantastic vendors who show us what is happening in their specific industries. That is part of why we love styled shoots so much—we get to see what the creative forces in our region believe the next big thing will be. Finally, we wouldn't be able to have a true sense of what is trending if we didn't pay great attention to our clients. We LOVE to hear what they have in mind for their weddings and what is going to make a great statement."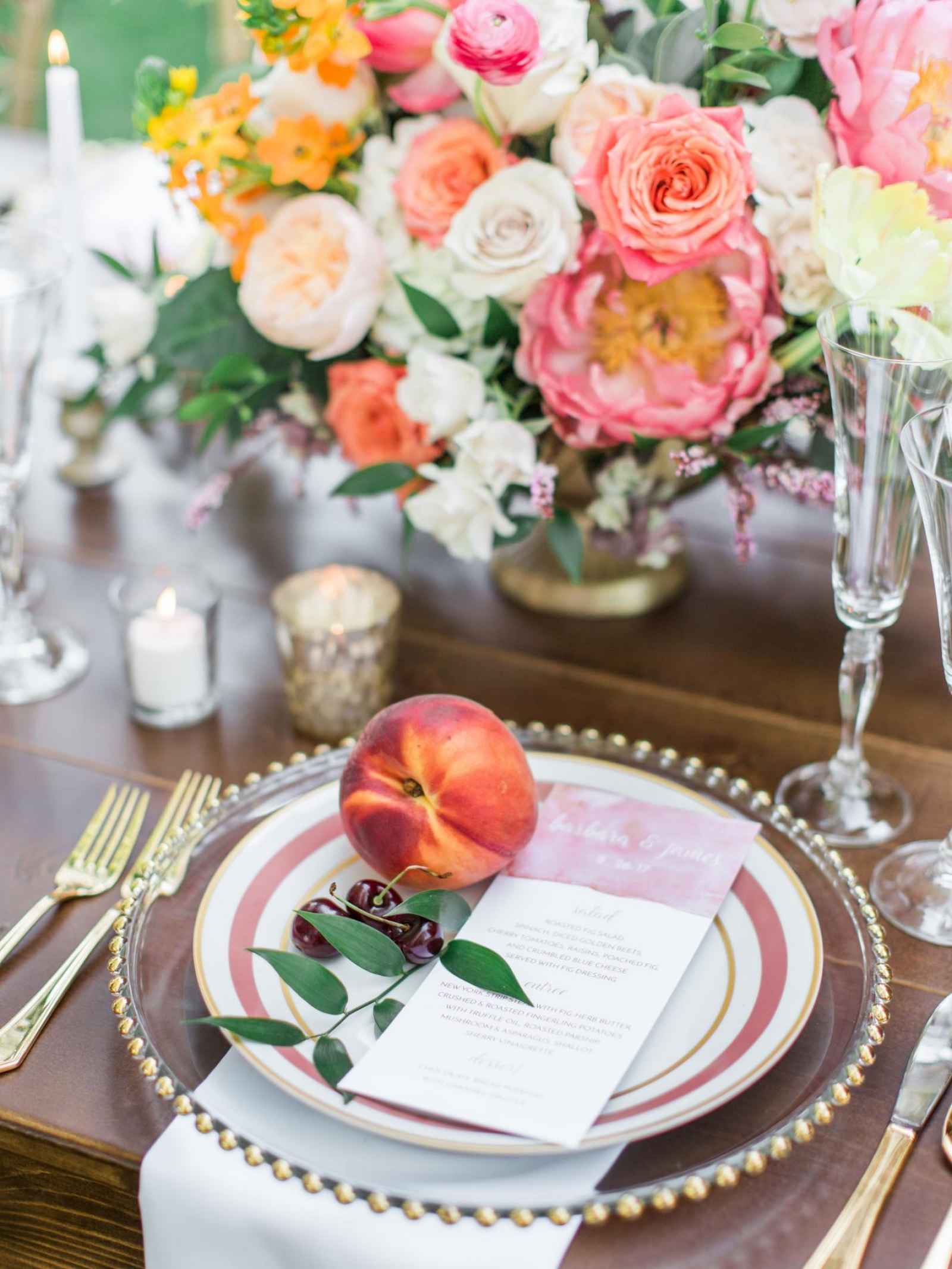 Is there anything exciting planned for the Rental Company in 2018? Any new products on the horizon?
"We are excited to continue working on ensuring that our clients have the best experience possible here at The Rental Company. We are developing some opportunities for clients to come in and, with the assistance of a florist, try out different tablescape options. Many of our couples say that it is easiest for them to know what they want if they can see it in front of them, so we are working on creating opportunities to make that happen! As far as new products, we definitely will be diversifying our offerings for our lighting and draping projects. Plus, we have some exciting additions to our furniture and china pieces. For now, we'll keep those under wraps, but will be revealing pieces via our Facebook and Instagram throughout the winter. (Hint: if you love touches of gold you won't be disappointed!)"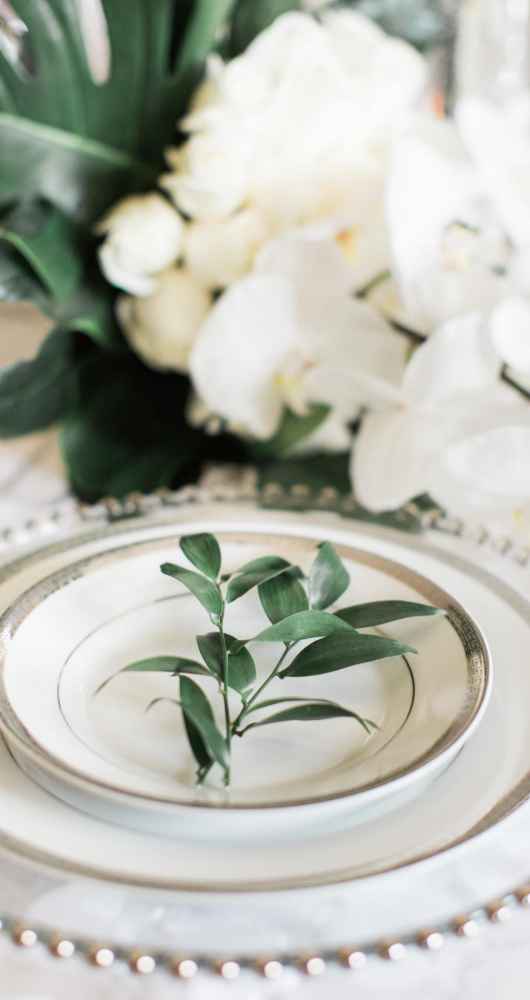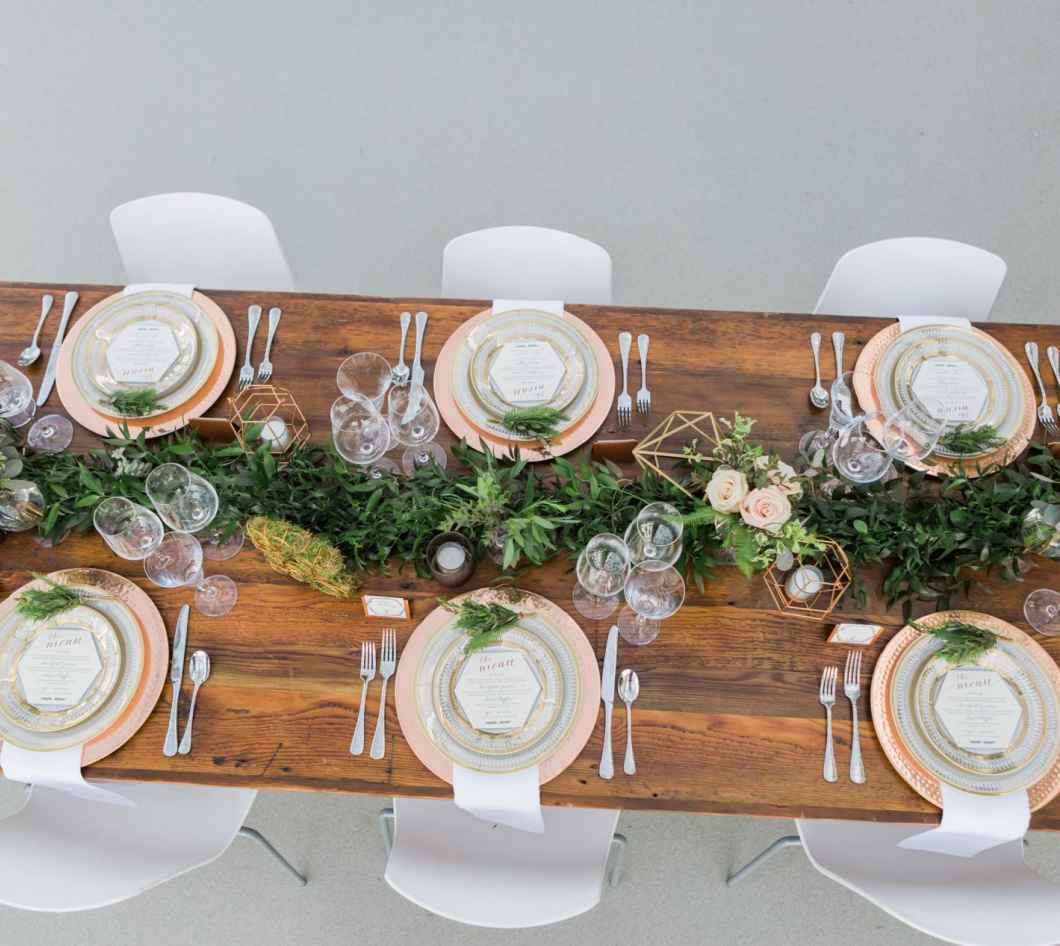 What are some of your most versatile pieces? What products specifically do you see SEAMLESSLY moving into a brand new year of weddings?
"Farmhouse tables and chairs are some of our most versatile pieces. They can bring natural elements to an industrial setting like we discussed above or they can be incorporated into a rustic look. Also, because we have eleven china collections, we feel that we can really help couples create their desired look through their tabletop design. Gone are the days when you had to choose between white or cream plates—you can have fun with your dishes and compliment your overall design aesthetic with them."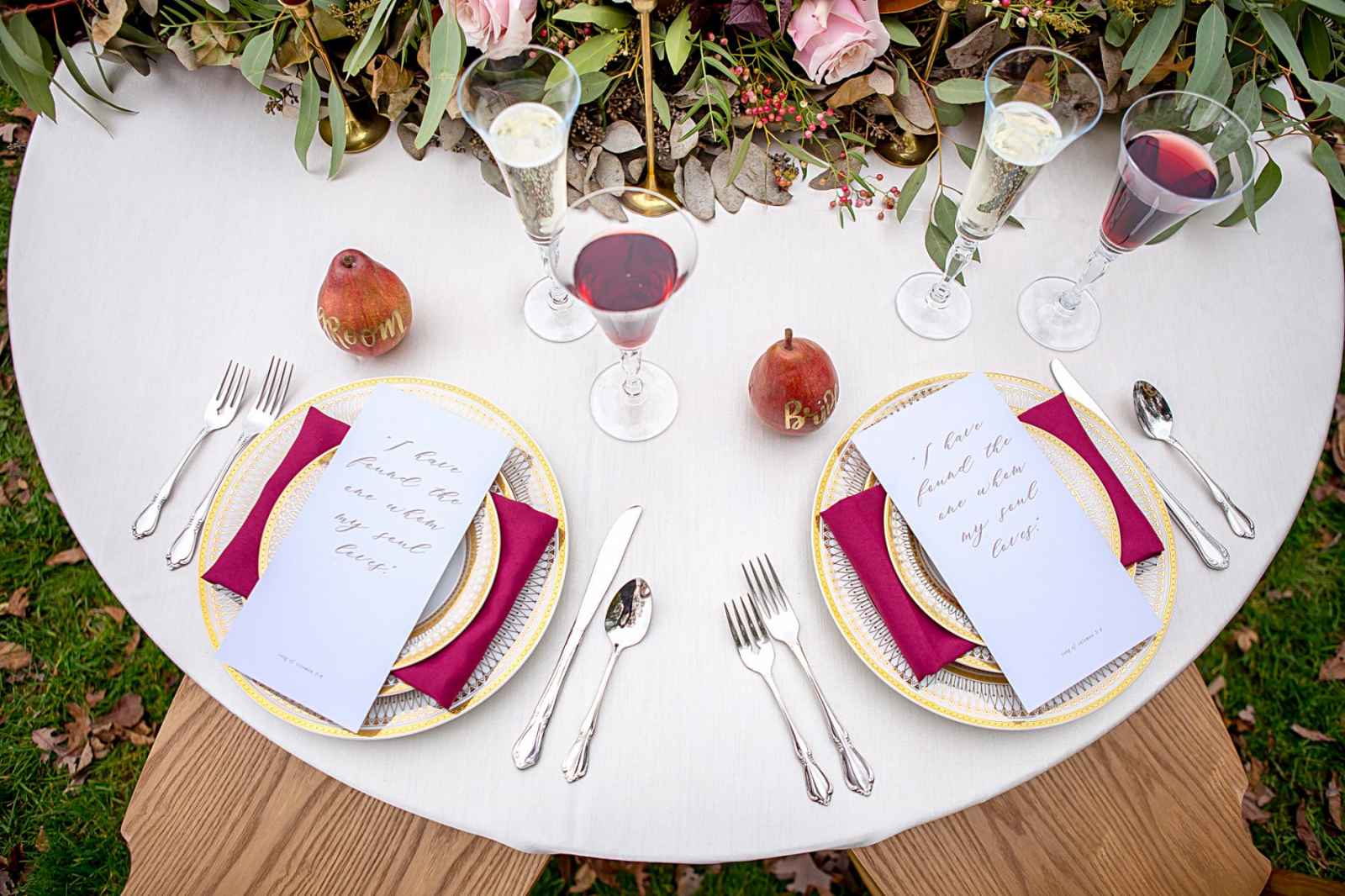 What helpful advice do you have for couples planning their 2018 weddings?
"Respect your budget, hire great professionals, and enjoy the process!"




 
are you a bride-to-be?
We'd love to plan with you on weddingday-online.com. Let's get started!
 
are you a wedding extraordinaire?
Join WeddingDay Magazine in inspiring brides by partnering with us! See how here.